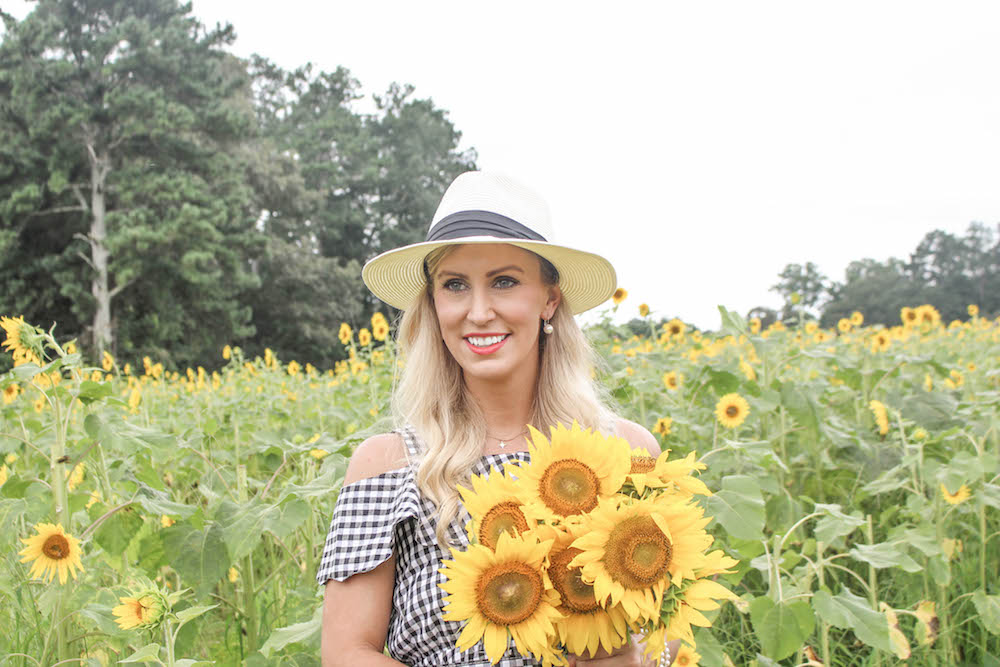 There's a sweet spot in the middle of summer when it's the perfect time of year to catch the sunflowers in bloom in Georgia.  Most of the sunflower farms in Georgia bloom in just a few short weeks between June and July, so there's a short window of opportunity to grab fresh flowers cut by your own hand and snap some Instagram-worthy photos.
Earlier this summer I ordered a darling little black and white gingham dress from Shein that I knew would be perfect for some occasion this summer. In fact, it was the perfect dress for a day at Anderson's Sunflower Farm in Cumming, GA.  A few of the local sunflower farms like Copper Creek Farm opened in June, but with travels to Savannah and Panama City, my schedule didn't open up until mid-July for a jaunt in the fields of gold.  Luckily for me, Anderson's Sunflower Farm opens a little later in the summer than the other Atlanta sunflower farms and I popped up to their farm just as the sunflowers started to bloom.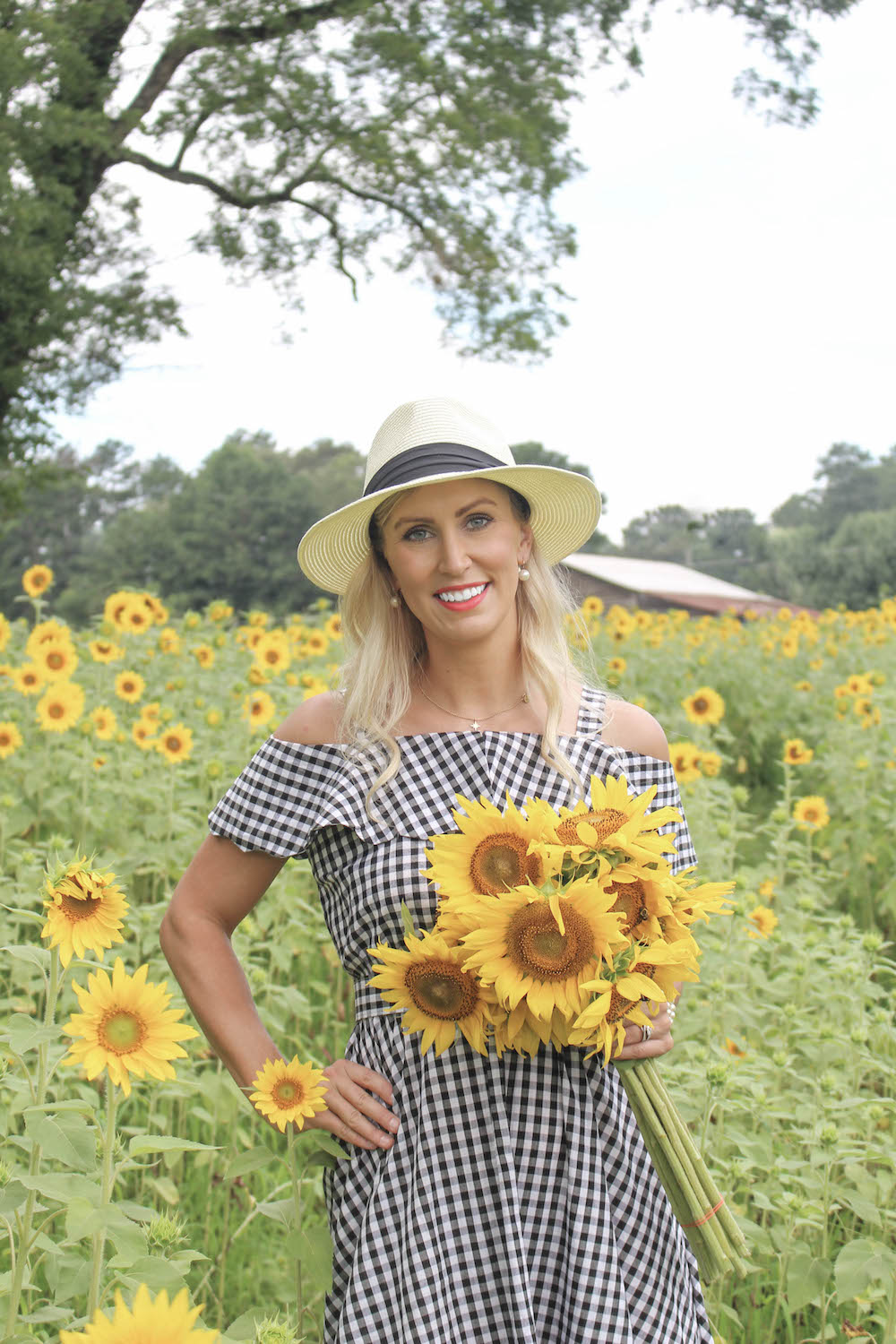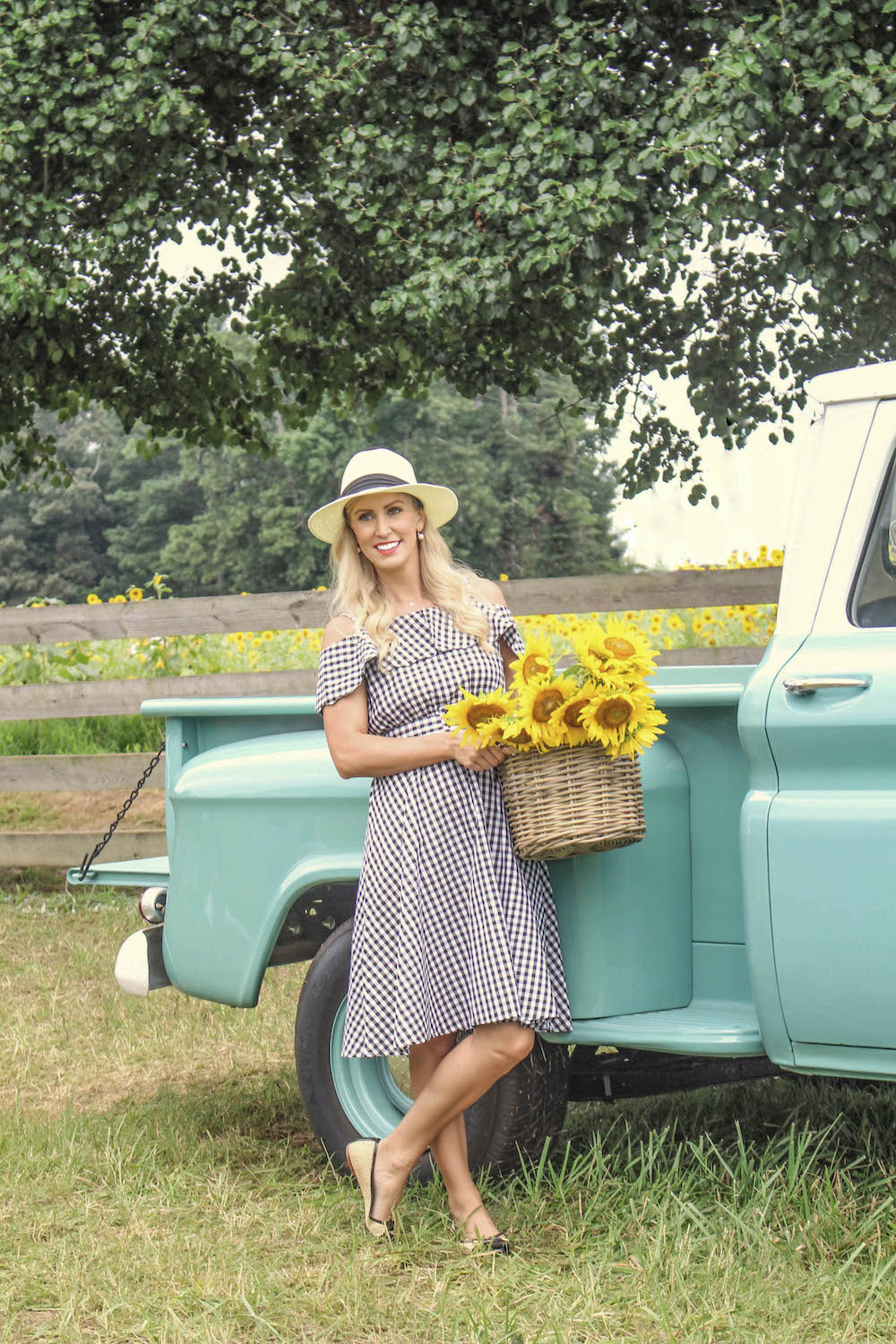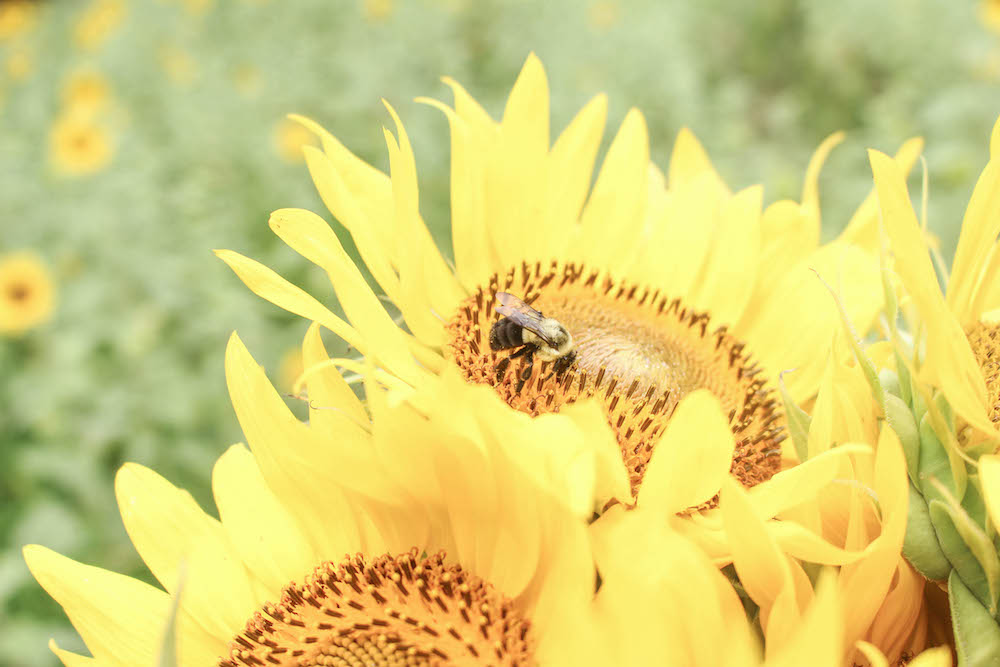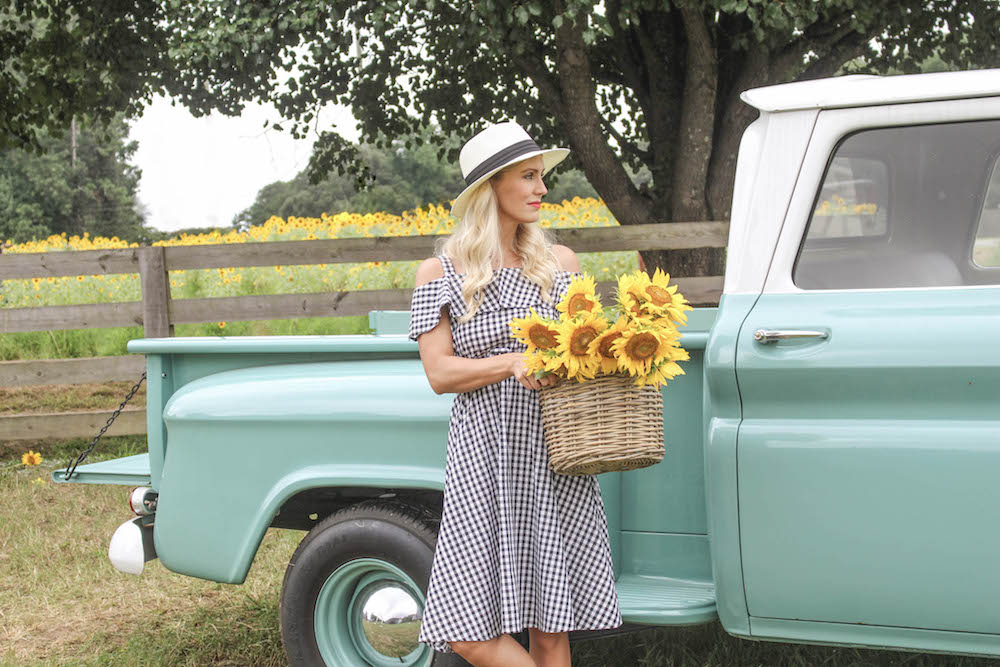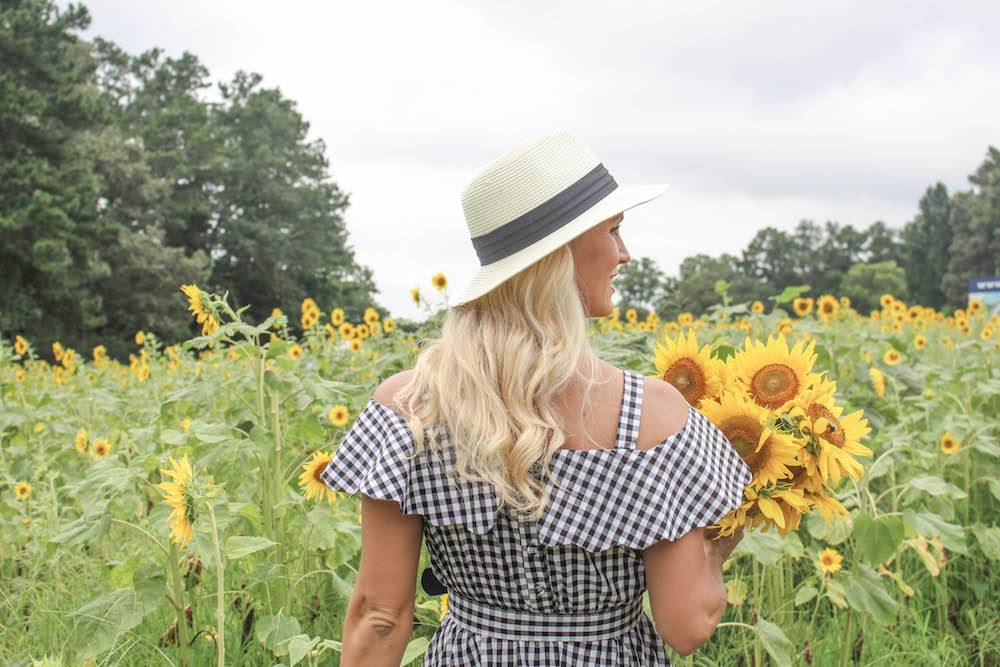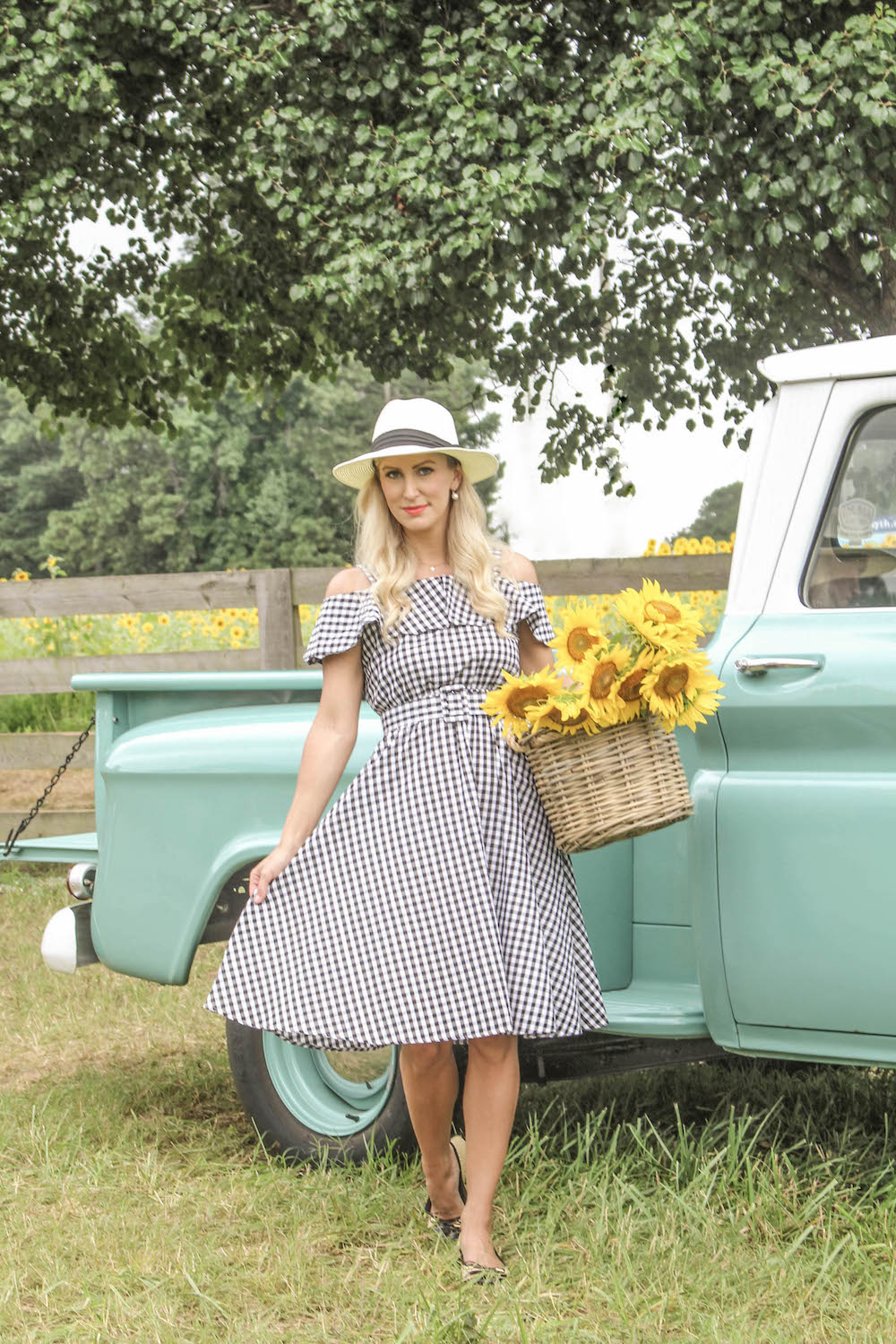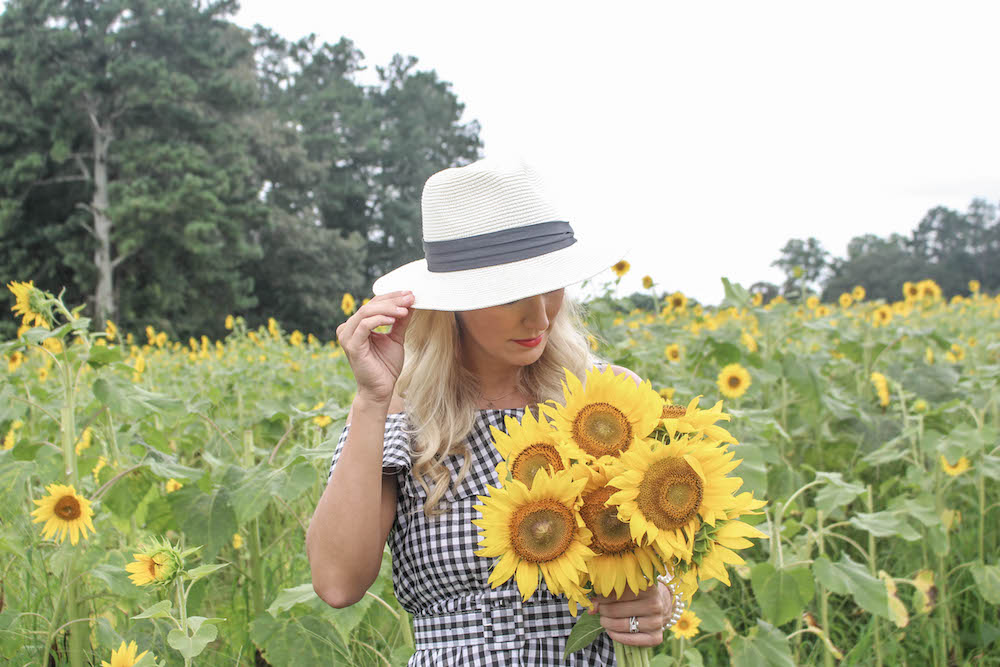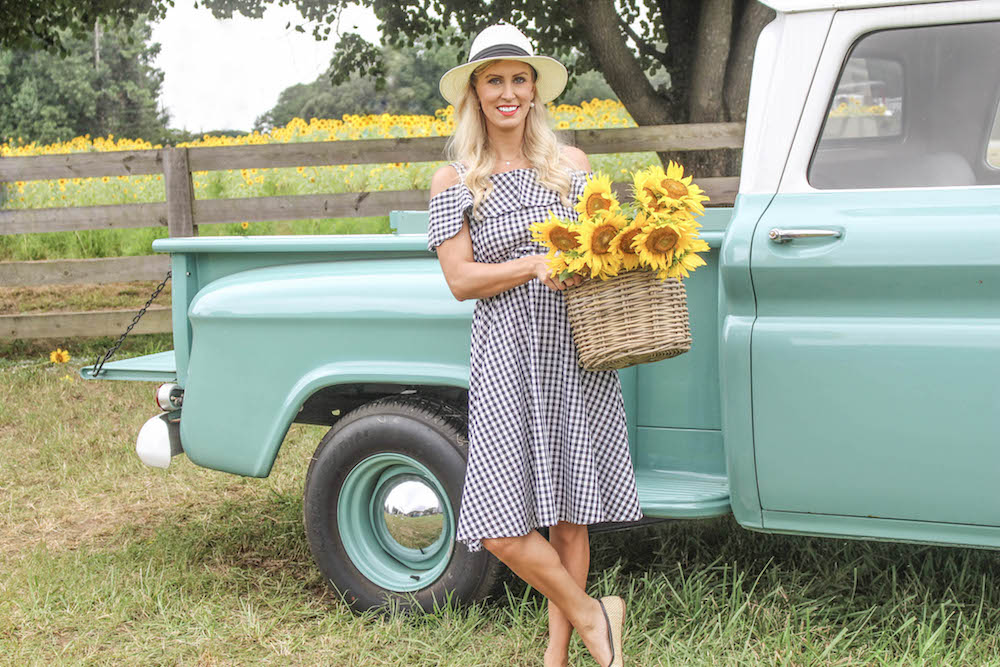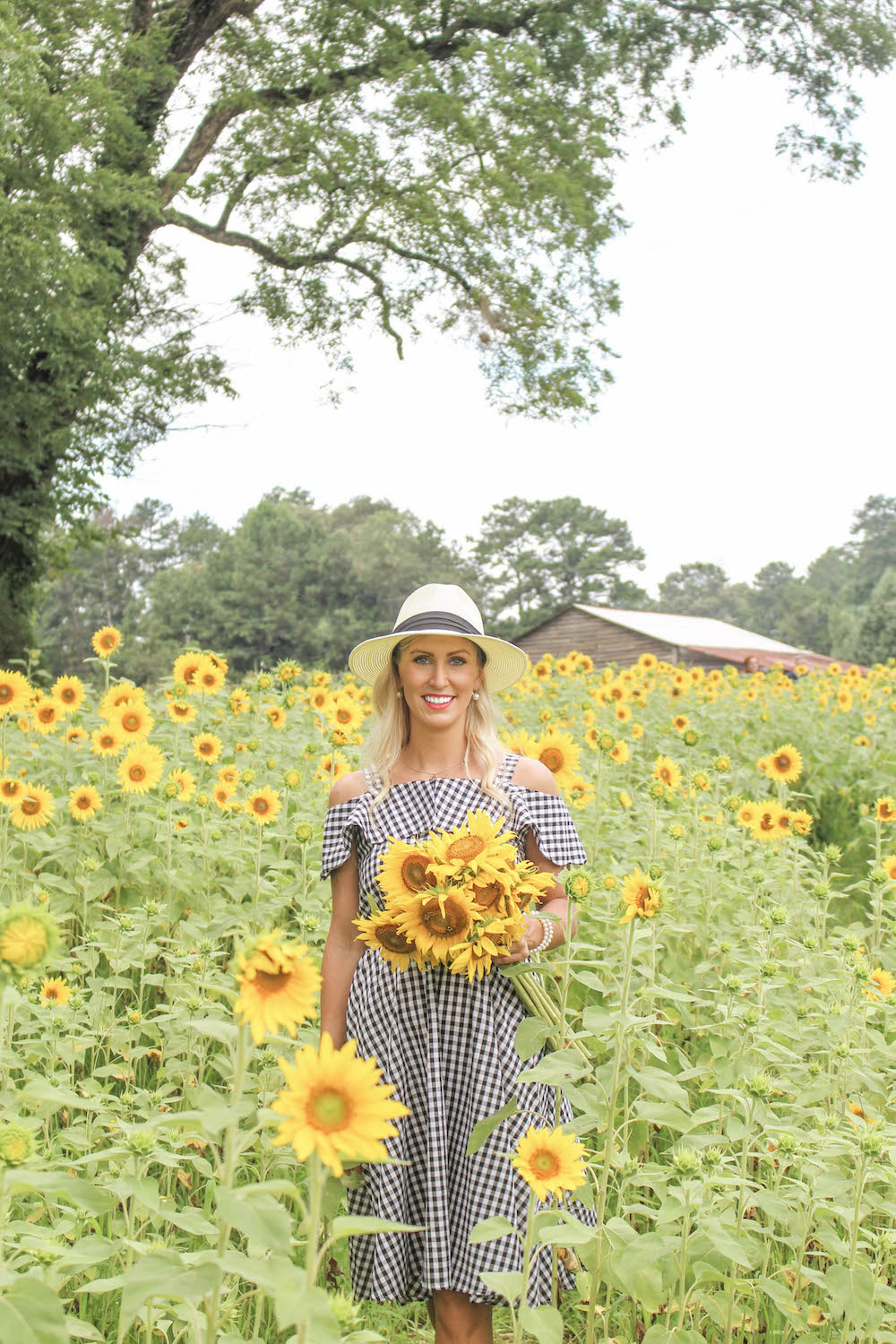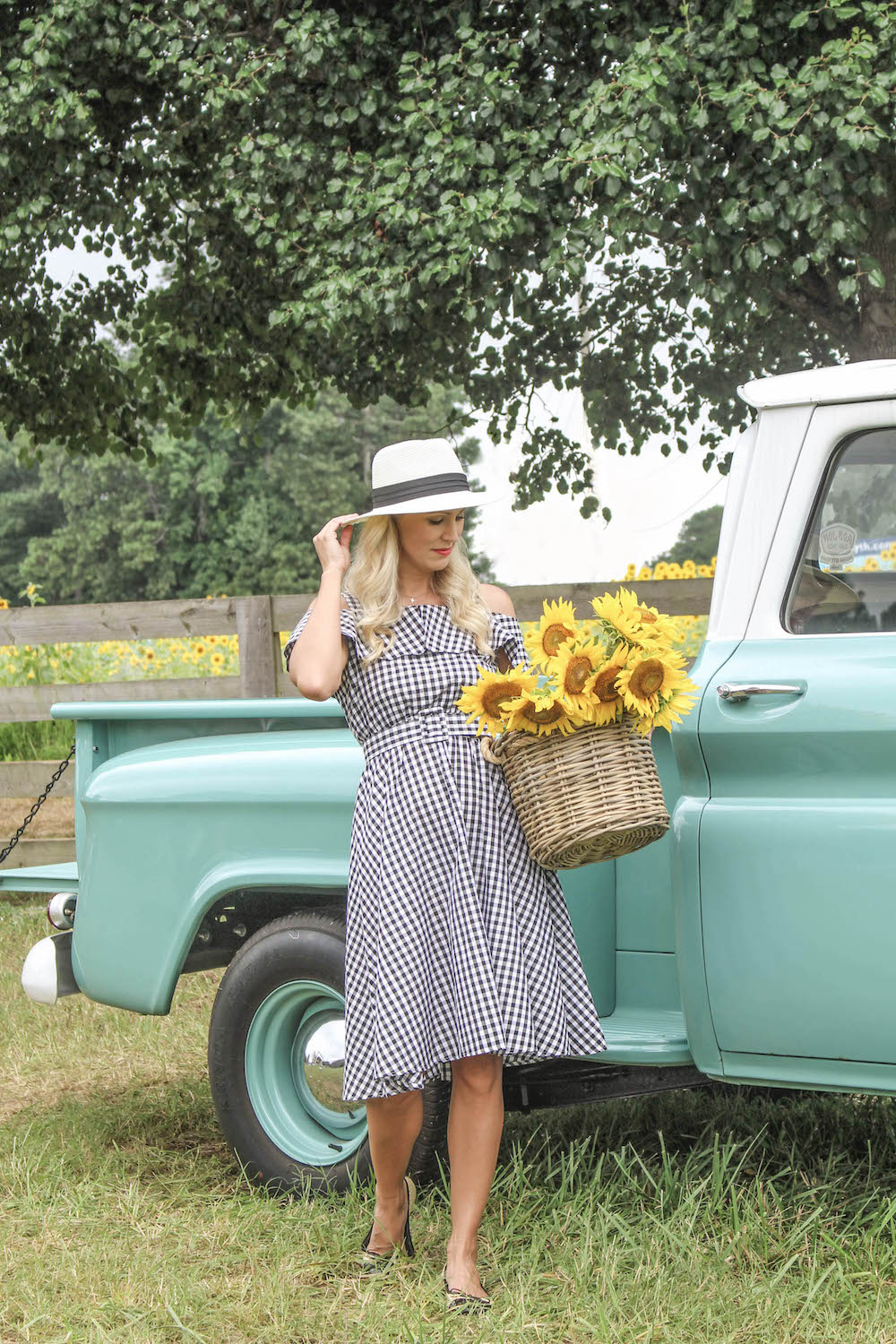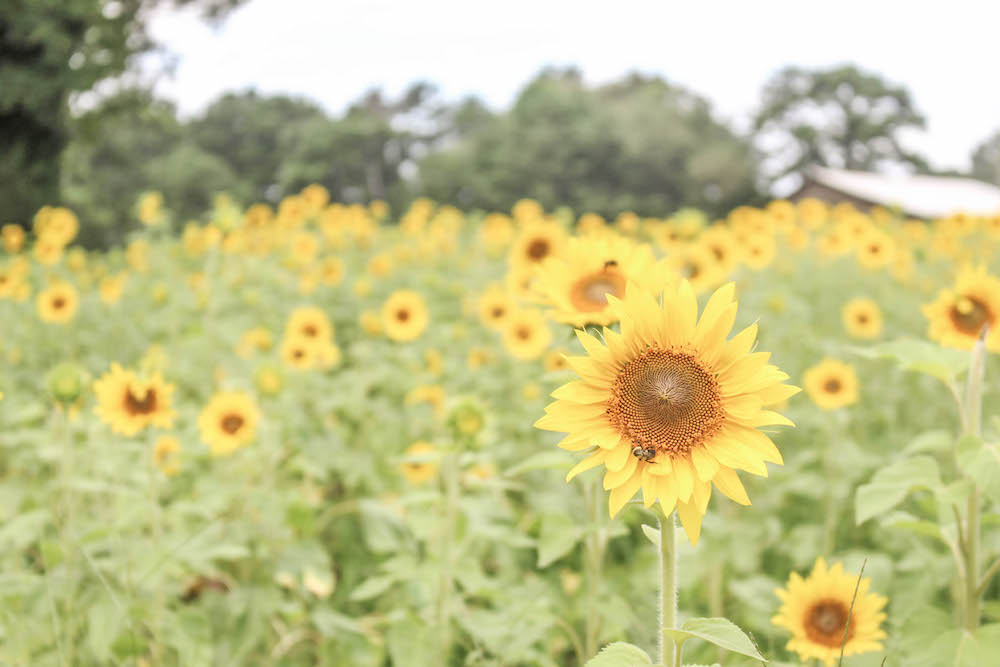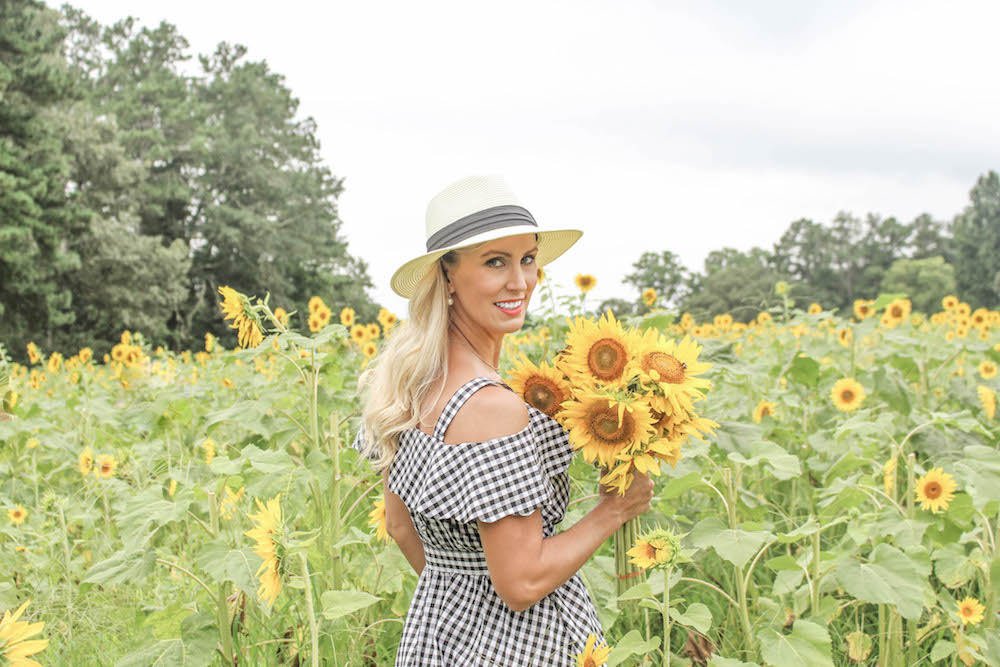 Gingham Sundress (Shein)  |  Wide Brim Sun Hat |  Ballet Flats (similar)
---
Shop The Story:
When I arrived at Anderson's Sunflower Farm, it was already buzzing with tons of people ready to take photos or pick sunflowers, and tons of bees jumping from flower to flower.  To be honest, I don't think I've ever seen as many bumble bees in a single location in my life!  As we searched the rows of sunflowers looking for the perfect spot to grab a few photos, I was amazed at just how beautiful the fields of gold beamed and lit up the overcast day.  It was only $10 to park and then free for us to walk around.  We bought a few sunflowers to take home, took a few more photos around the farm, and said farewell to the bountiful sunflower fields.
Insider's Tip:  Before you get into your car, remember to shake off your sunflowers to get rid of bees.  Those little guys like to hang on to the sunflowers and although they are cute, I'm sure they would rather stay on the farm!  
It was a lovely day and I thoroughly enjoyed taking a morning to explore my own backyard.  As I've said before, it's easy to get caught up in the swing of things, so it's important to take the time to reflect on the positive things in life and take advantage of the great things around you.  This sunflower field was definitely one of those things.  And if you're in Georgia and looking for a great summertime photo backdrop (it would be great for families!) consider planning a trip to the sunflower farms.  Just make sure you time it properly when the season's in bloom!