A huge thank you for supporting the brands that support Peachfully Chic. While this post is sponsored by Whole Foods Market, all thoughts and opinions are completely my own. Must be 21+ to purchase alcohol, drink responsibly.
Ring in the New Year with low-key luxury fun as you celebrate the end of the year and all the exciting prospects for a fresh year to roll in.  I've wanted to share more of my holiday tablescapes and festive party decorations this past year, so it's only natural that I add a New Year's Eve party to the mix.  I've hosted plenty of New Year's Eve parties and attended quite a few as well, but over the years, I've realized what I really enjoy most is keeping things a little more chill and reflecting on the year with some of my favorite people.  It doesn't matter where I celebrate really, but I always make sure there's great food and bubbly so we can welcome the New Year with a proper celebration.
This year, I partnered with Whole Foods Market to create a fun and easy low-key luxury New Year's Eve party at home that anyone can enjoy.  Although the closest Whole Foods is about 30 minutes from my house, I love that I can find something that both the hubby and I will enjoy for the holidays since they really have something for everyone (including my sweet tooth!).  It's great when you can find a single place like Whole Foods to handle all your shopping for an event…plus they've got great fresh flowers and an awesome selection of wine too! Whole Foods started me off with a great gift box featuring some of their New Year's Eve picks, and I stopped by my local store to supplement the bites with some fresh wild-caught seafood and a few other items.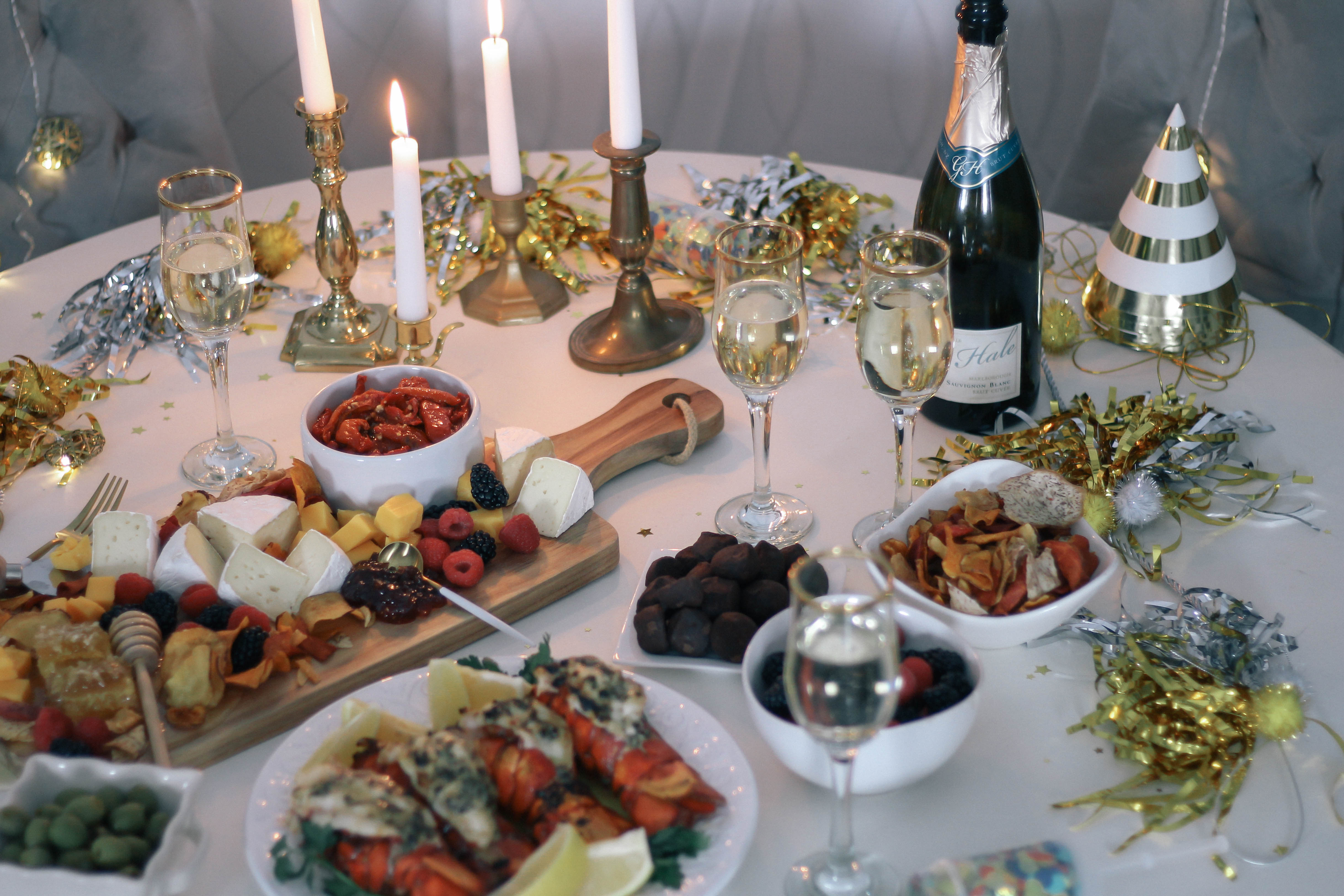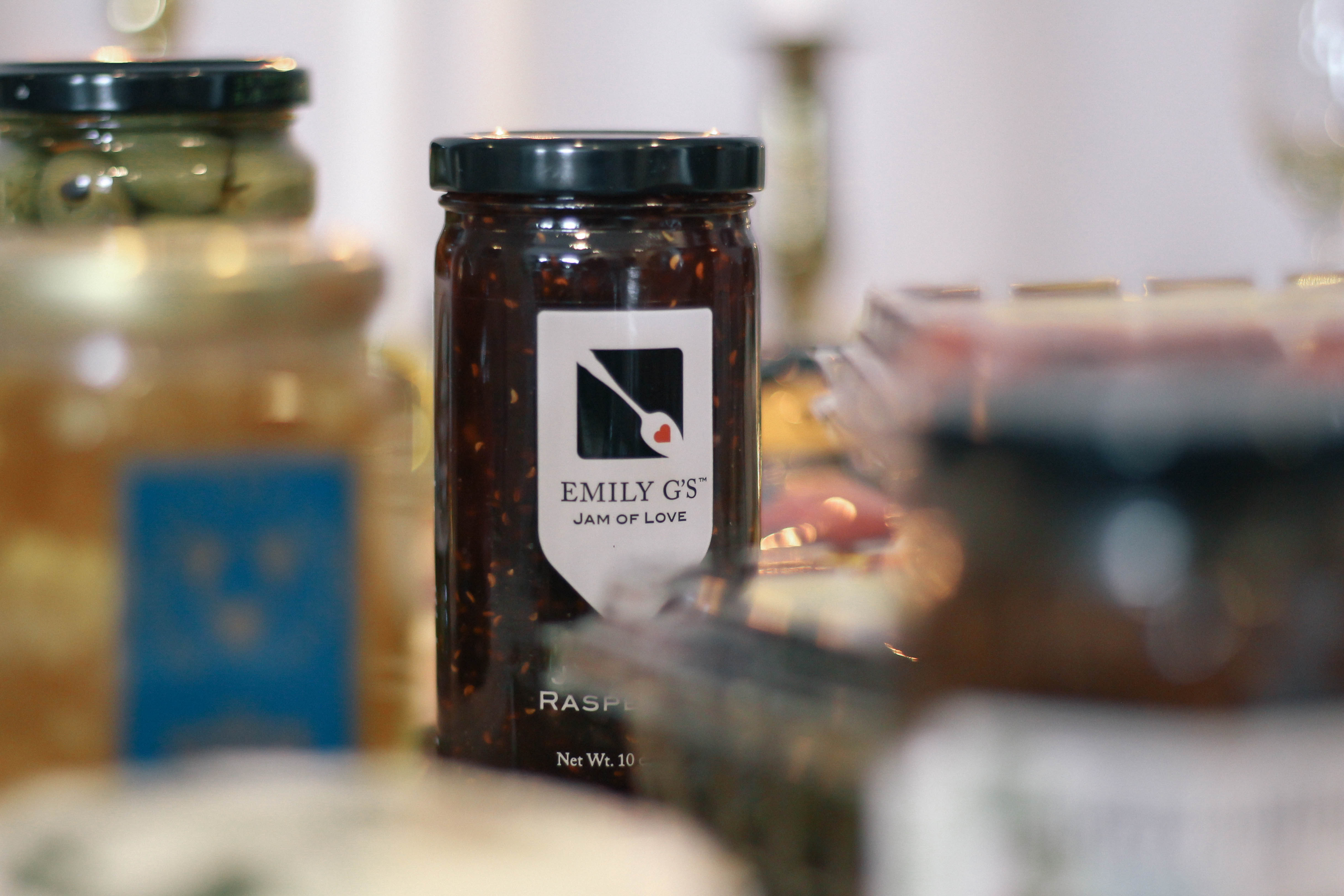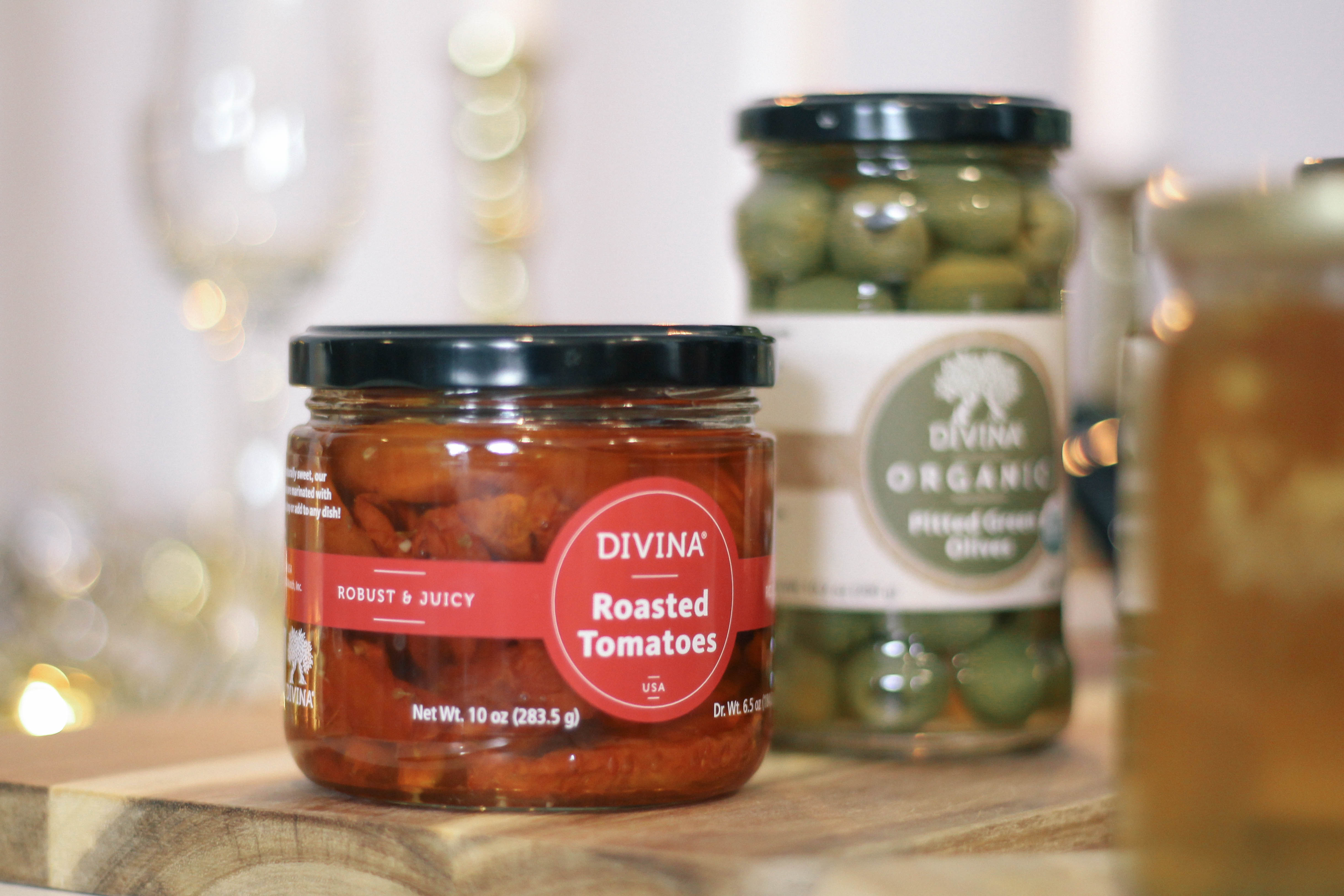 I wanted to serve flavorful food that didn't take forever to prepare, so I focused on small bites like Terra Original Veggies Chips, local Green Hill Soft-Ripened Cow's Cheese, Tillamook Extra Sharp Cheddar, Divina Jarred Olives and Roasted Tomatoes, Savannah Bee Company Raw Acacia Honeycomb, local Emily G's Raspberry Jalapeño Jam, and fresh berries.  One thing I love about Whole Foods is the fact that they carry a lot of local brands that I can't find elsewhere, and it also means they are supporting local businesses and farms which makes me feel good about sourcing my food locally.
To kick things up a notch and a bit of pizzazz, I added a surprise element for our guests with broiled lobster tails. Whole Foods carries a large selection of sustainable wild-caught seafood and I knew that the lobster tails would be fresh and tasty.  This was my first time attempting to make these bad boys and I was delighted to discover that they are incredibly easy. These delicious little guys definitely take center stage for any tablescape with their bright red shells and savory lobster meat topped with melted butter, parsley, and lemon wedges.  Talk about low-key fancy… Broiled lobster tails couldn't be a better choice as the main event for a fabulous New Year's Eve party.  Get the recipe here! Of course, if you're not into lobster tails, Whole Foods does have other great options like oysters or caviar that would be another easy way to jazz up your party.
In addition to a few seasonal highlights and festive garland and confetti poppers by Papyrus, we satisfied our chocolate cravings with some of the richest Whole Foods Market Organic Chocolate Truffles that I'll definitely be picking up for Valentine's Day in the new year too.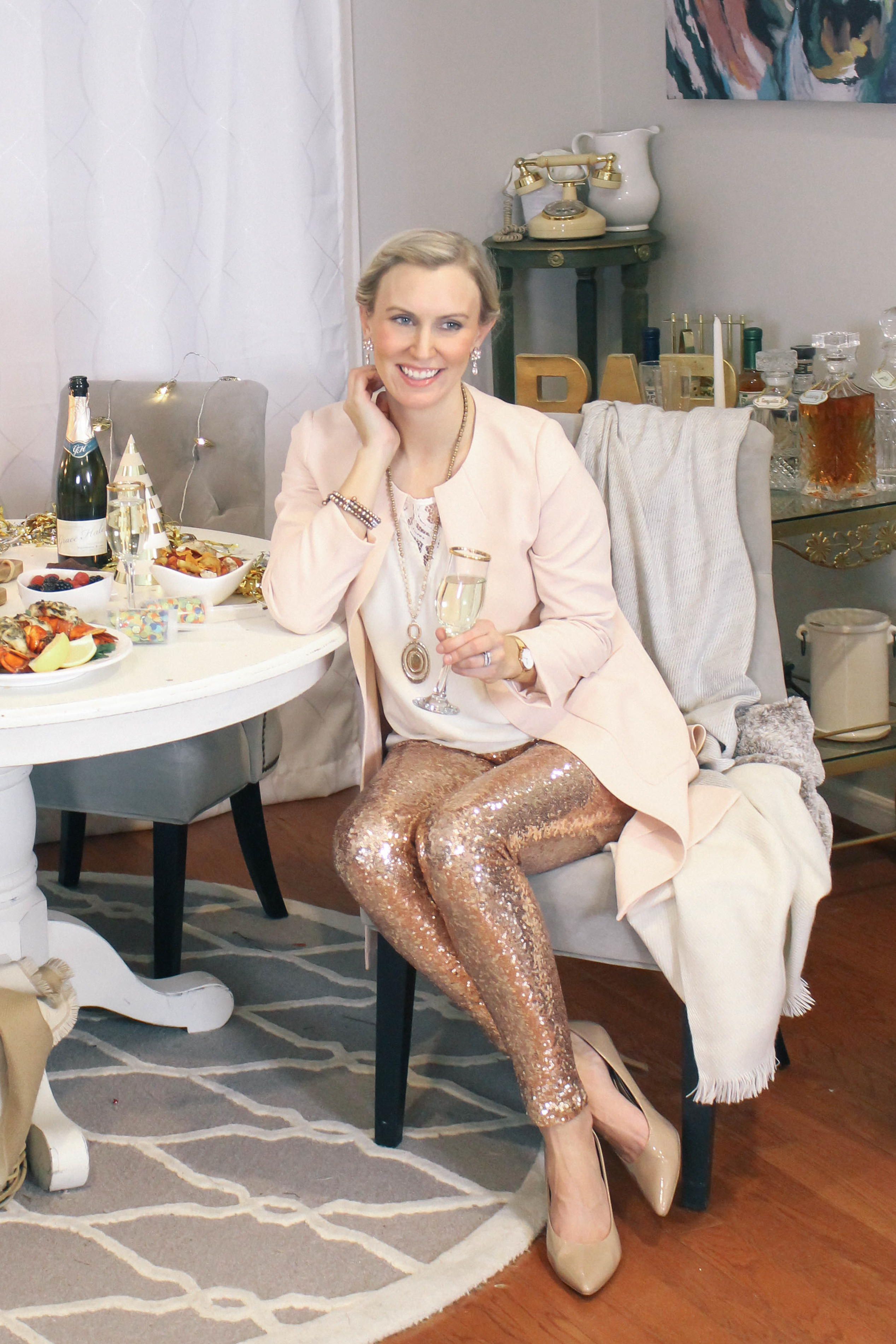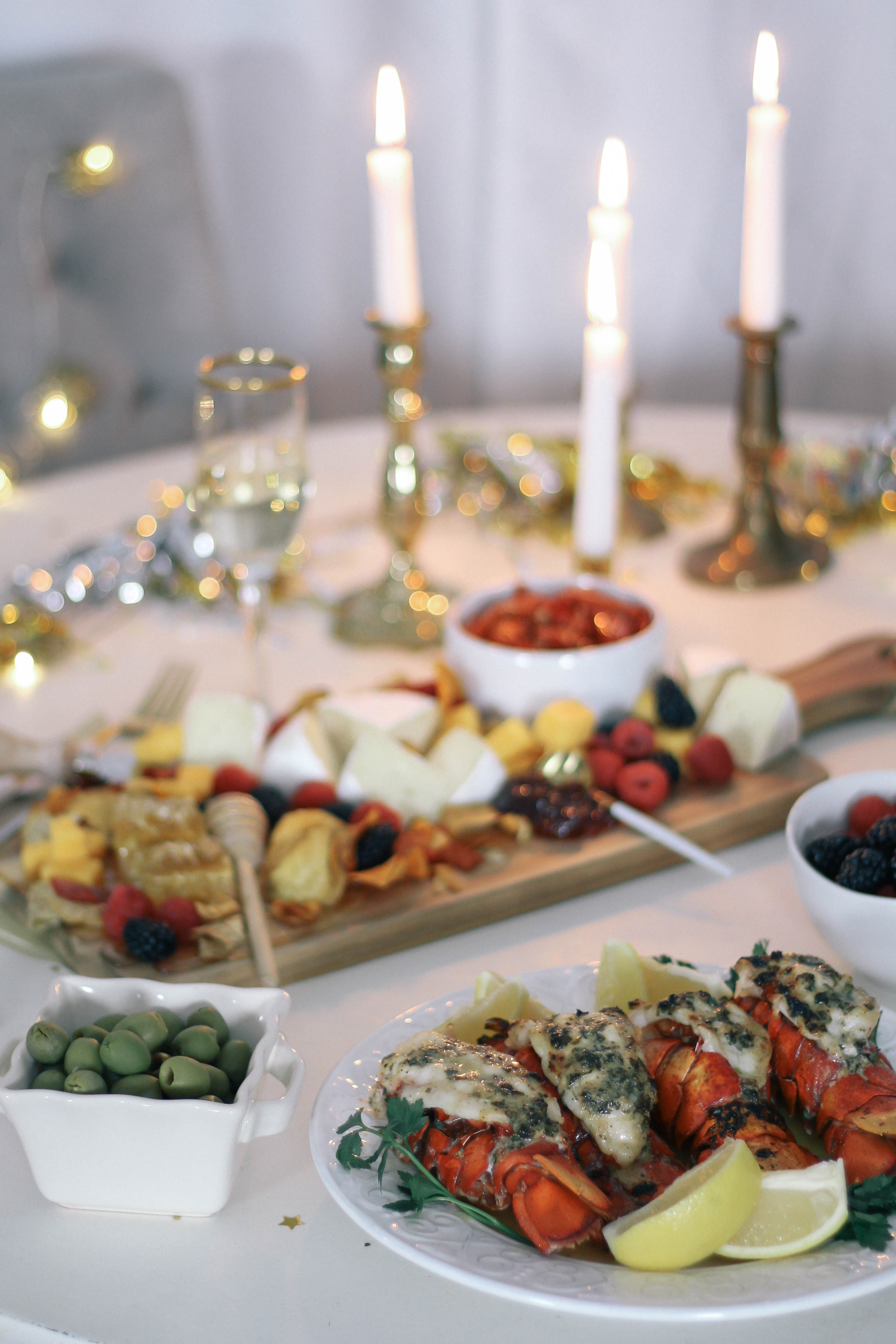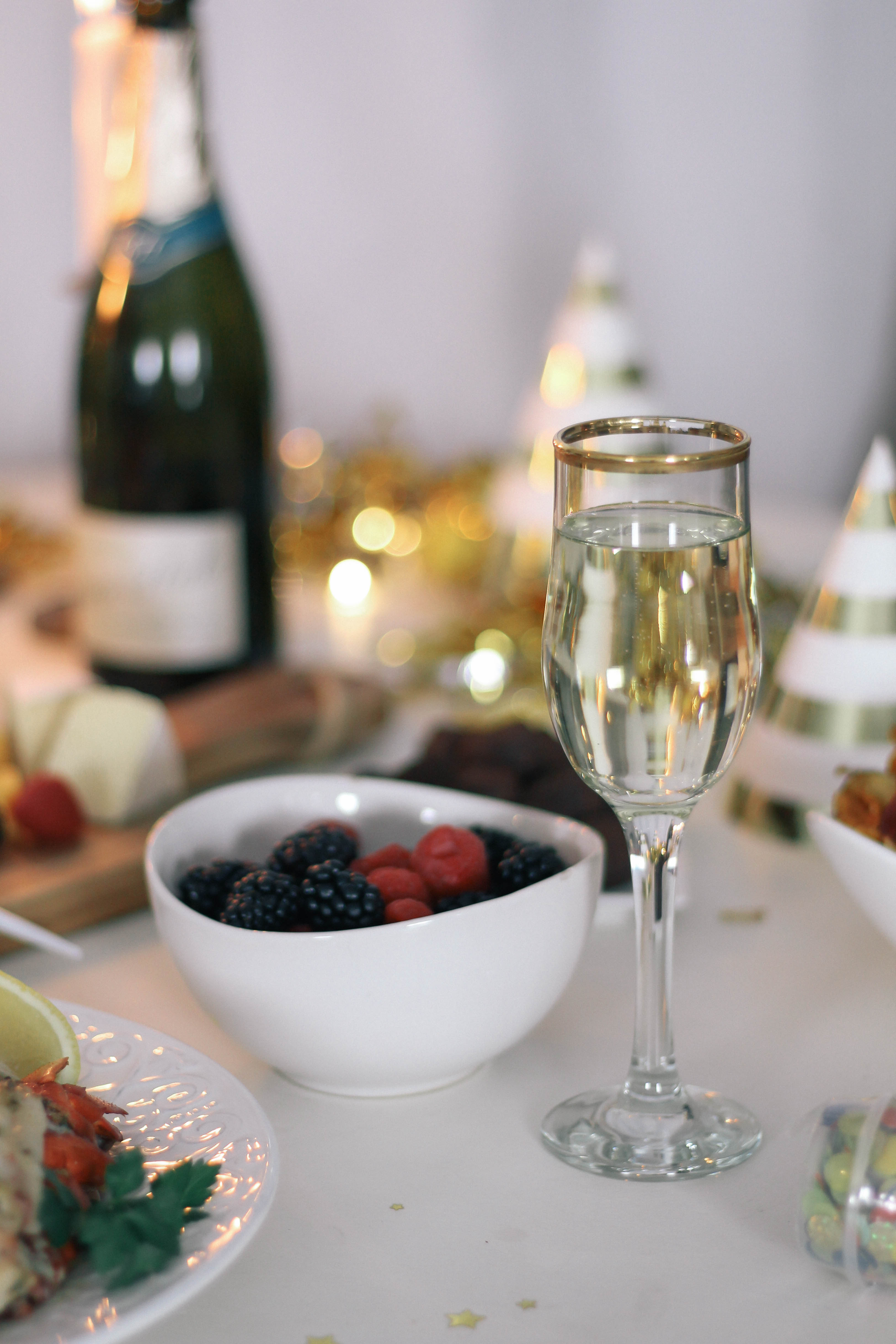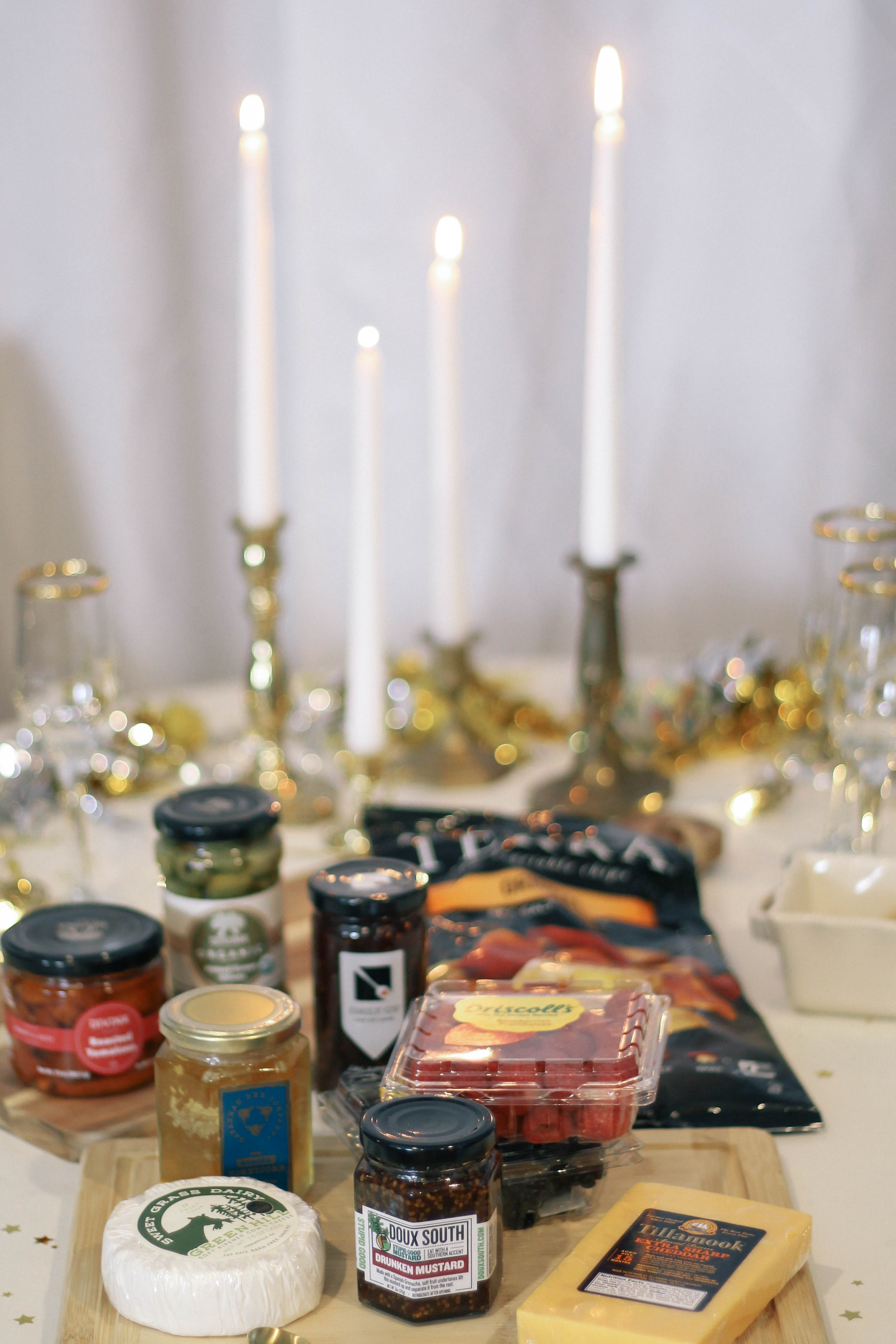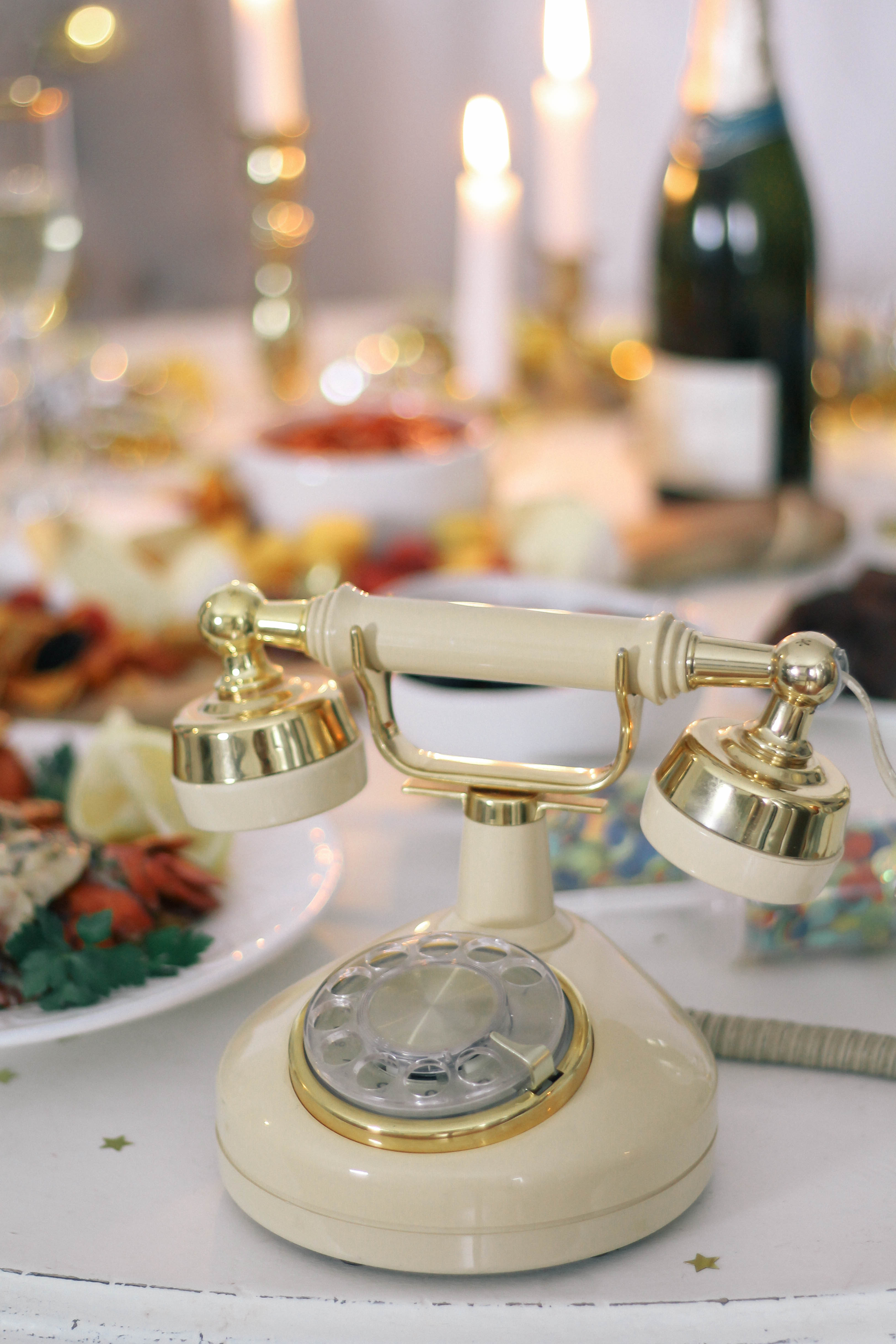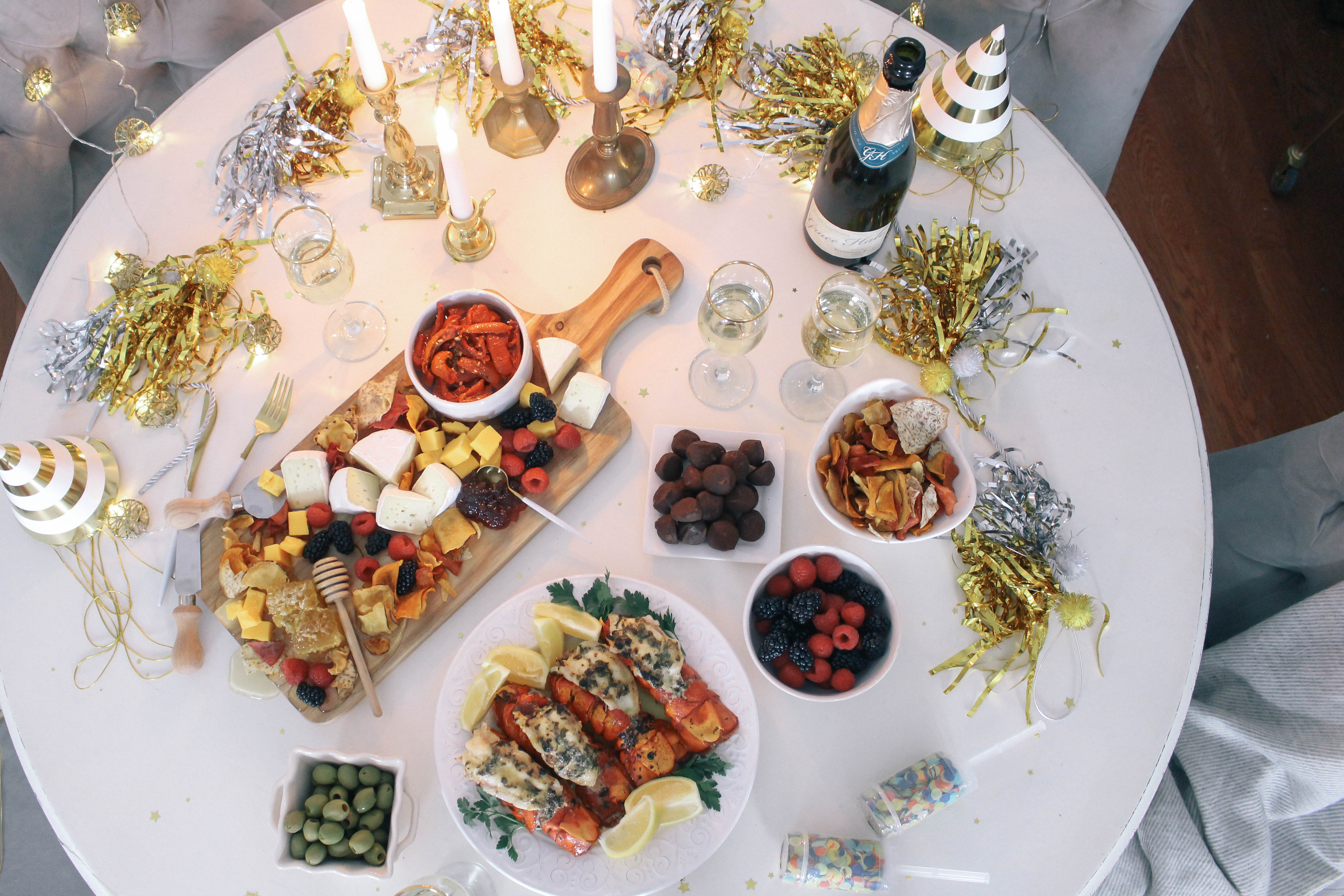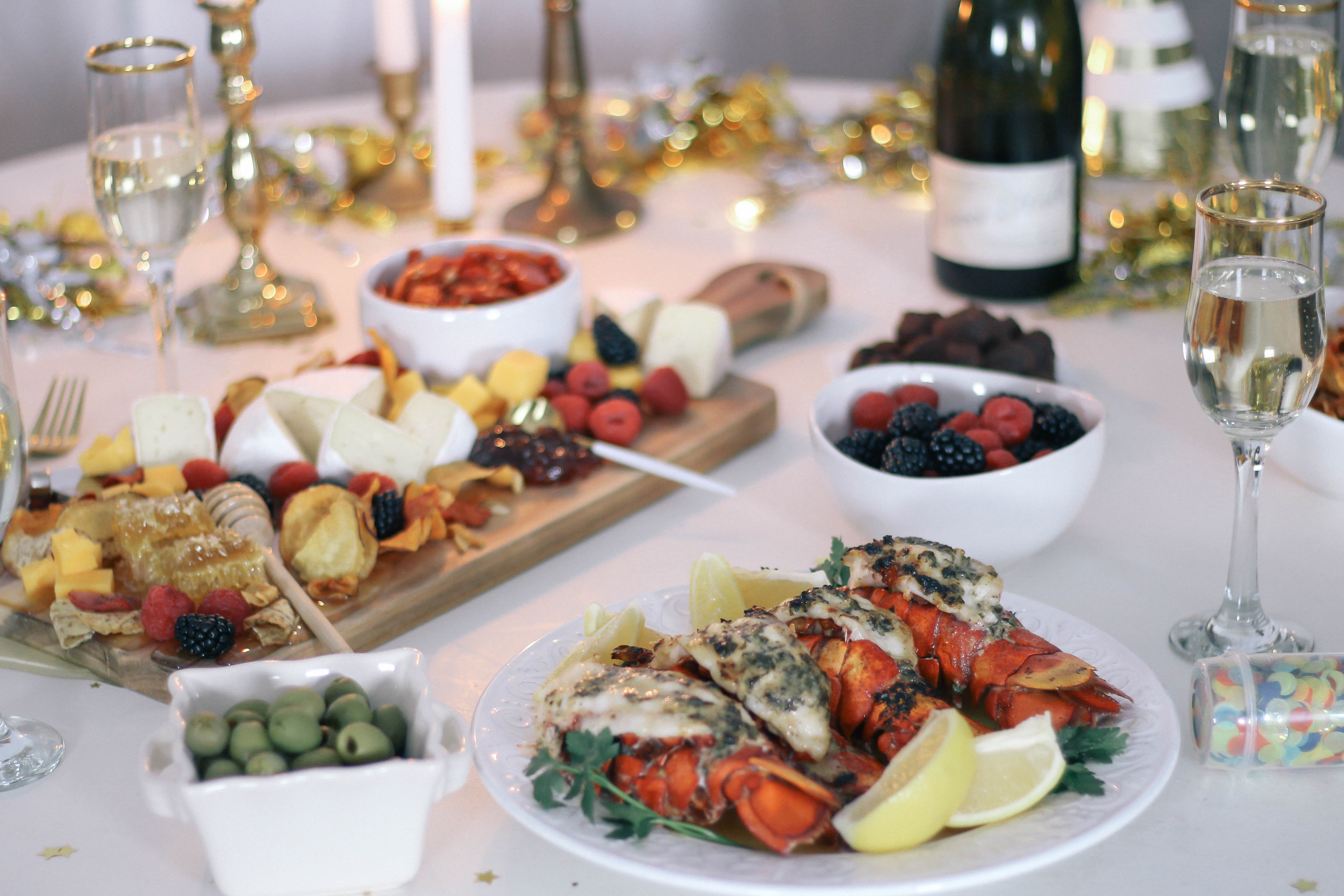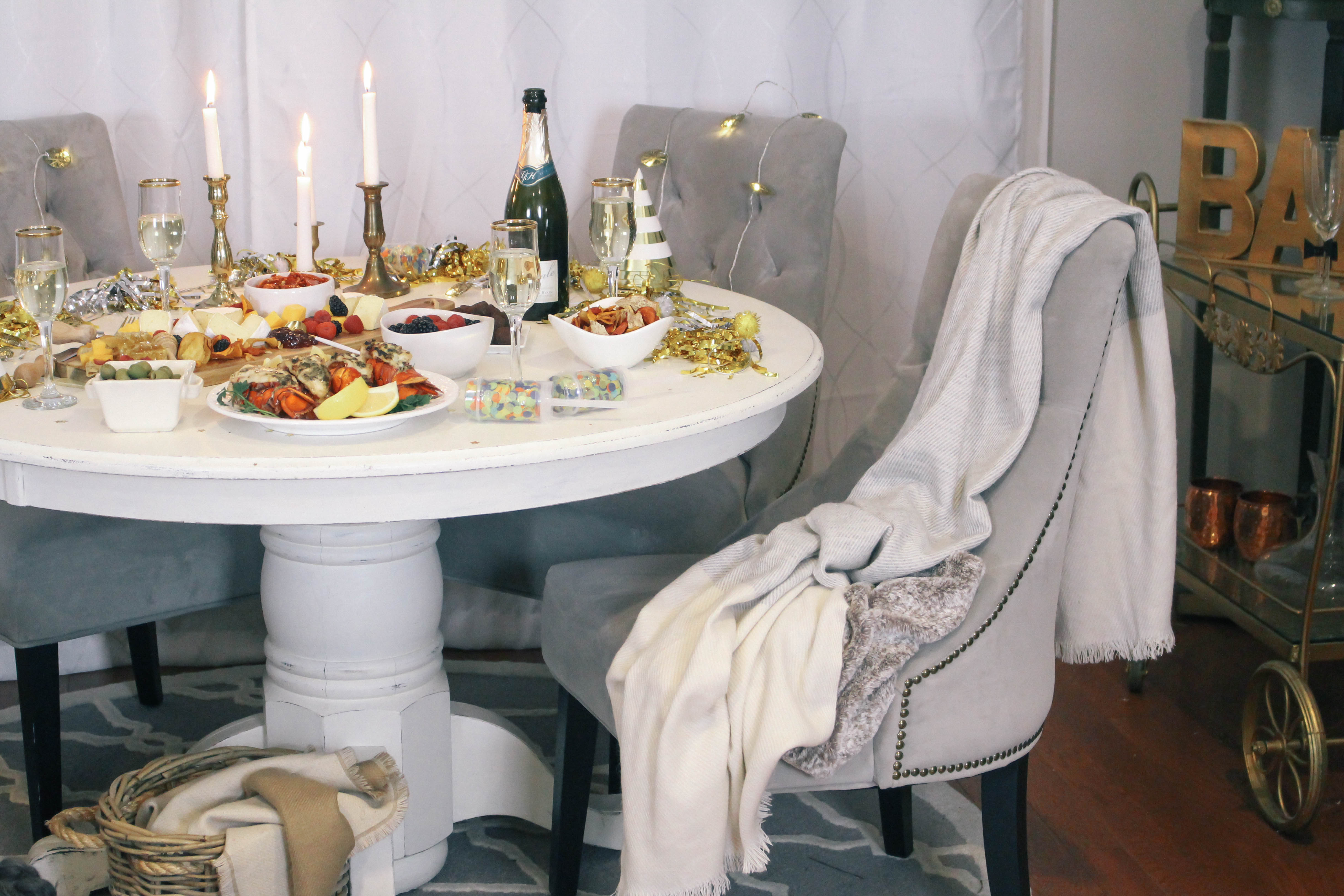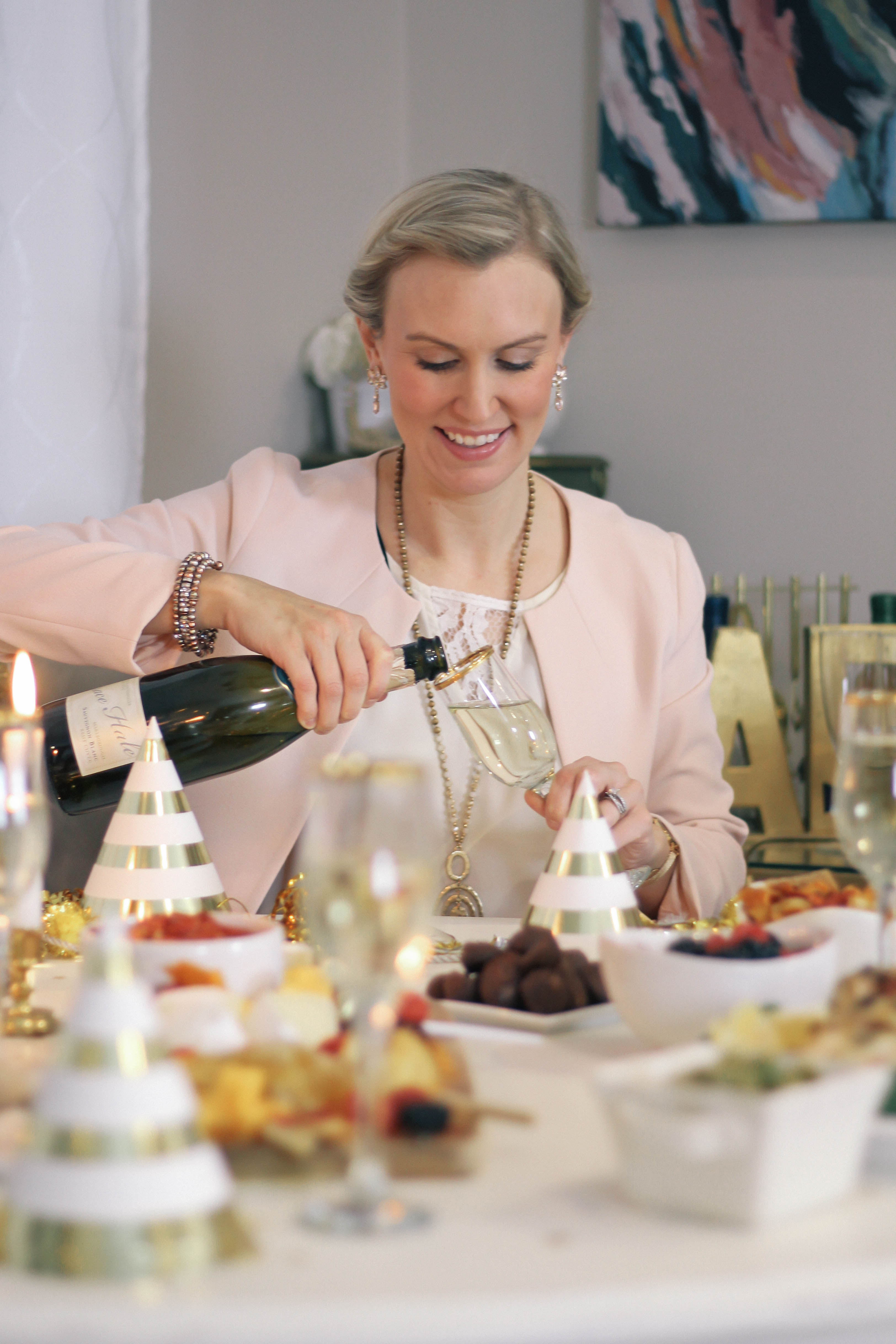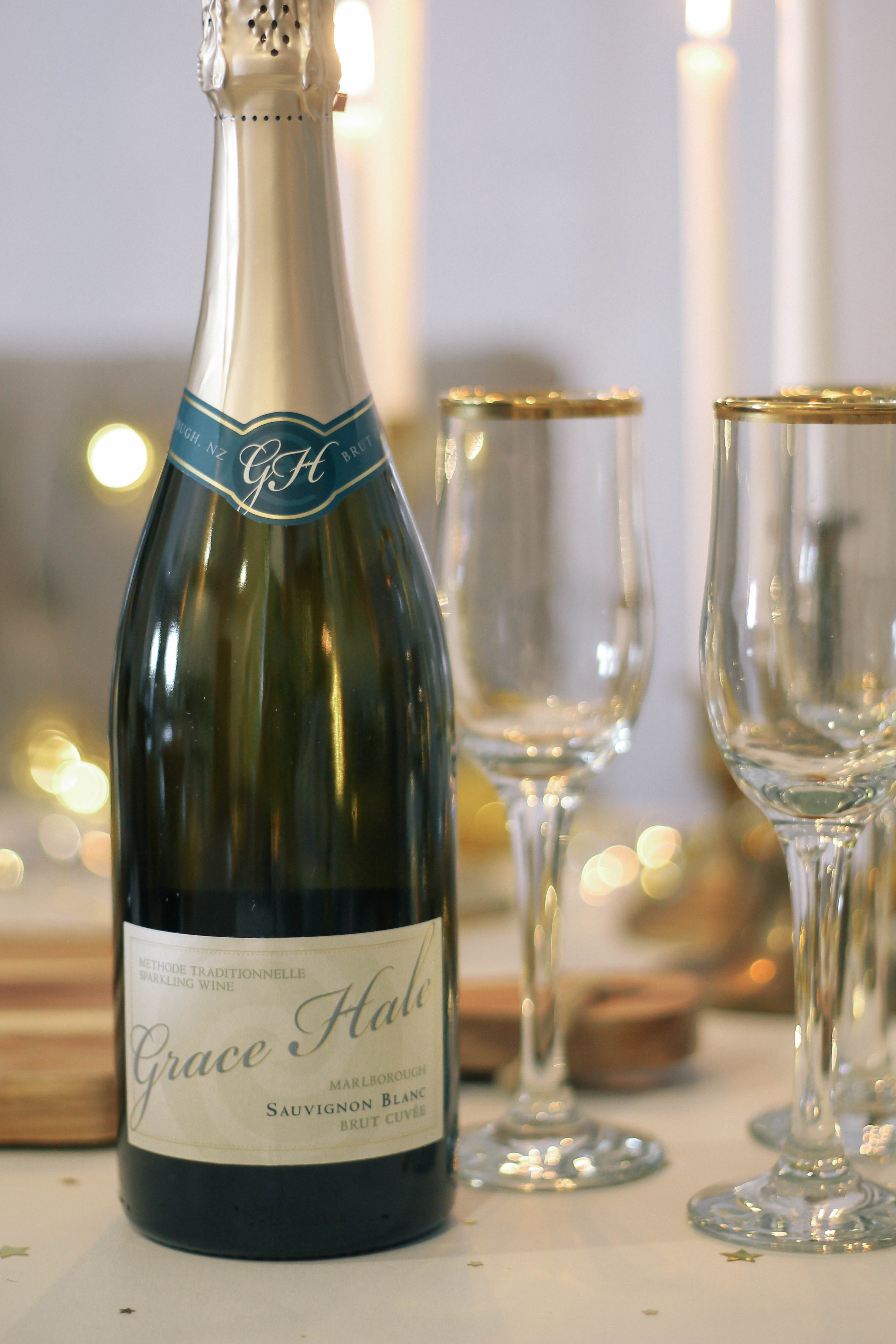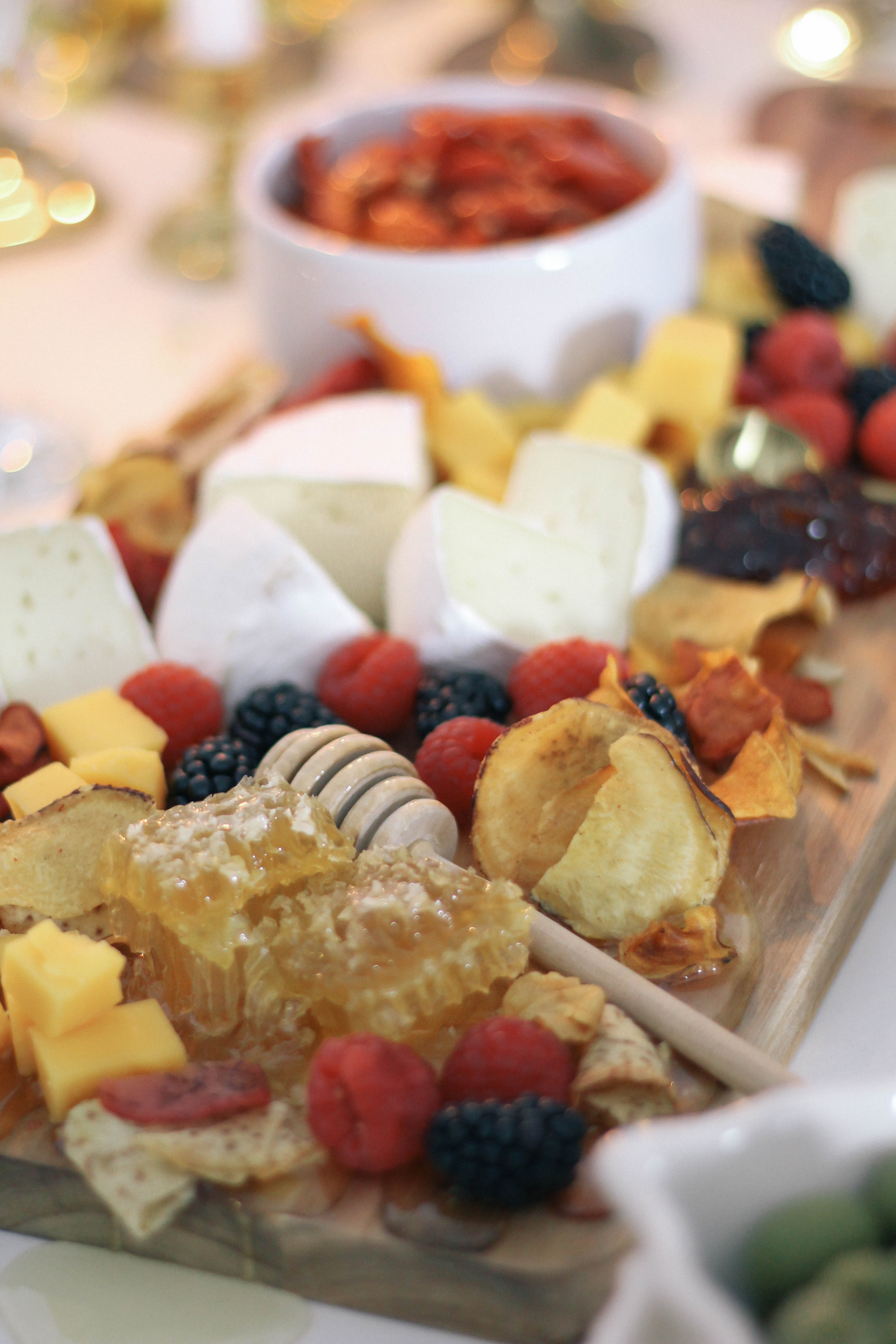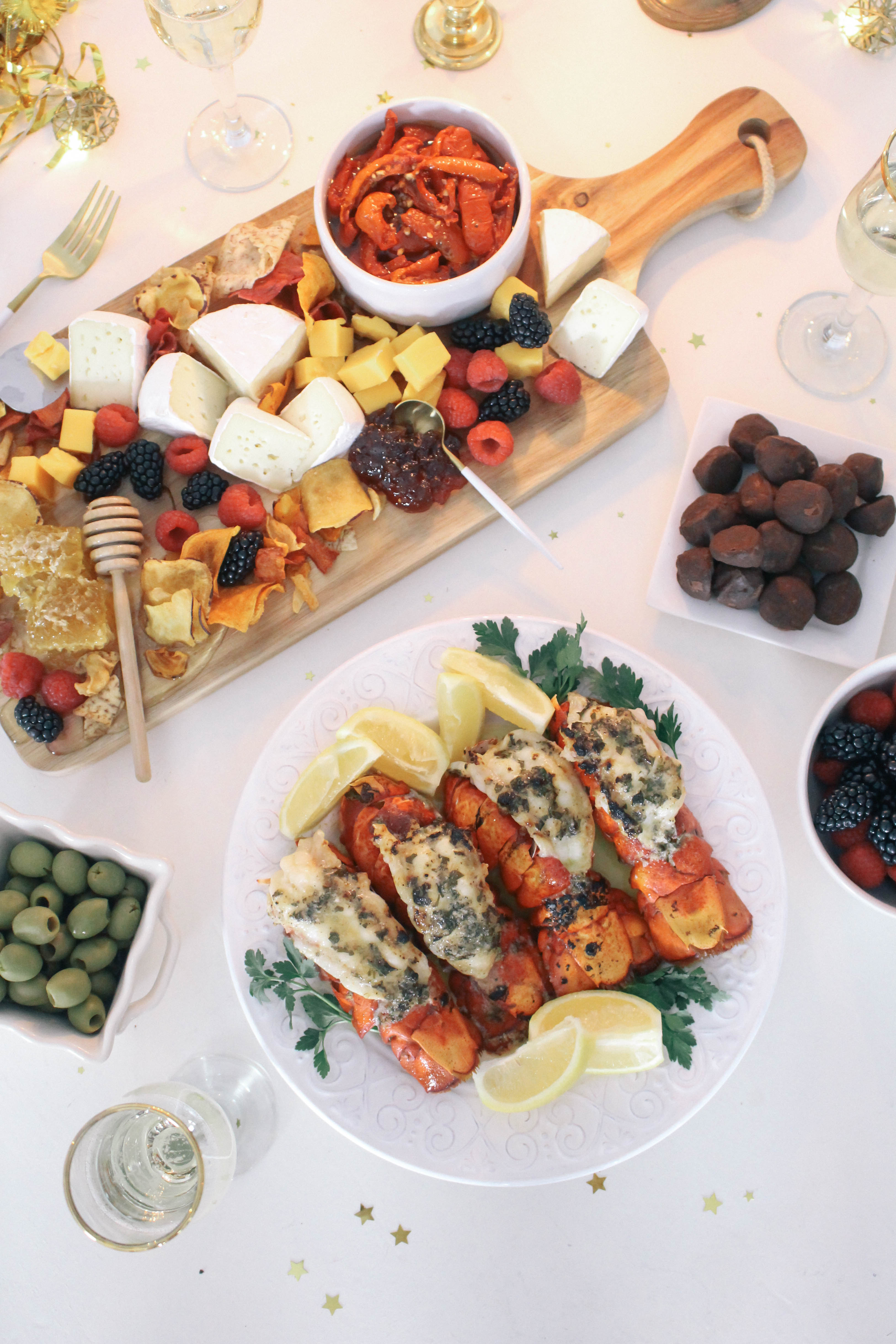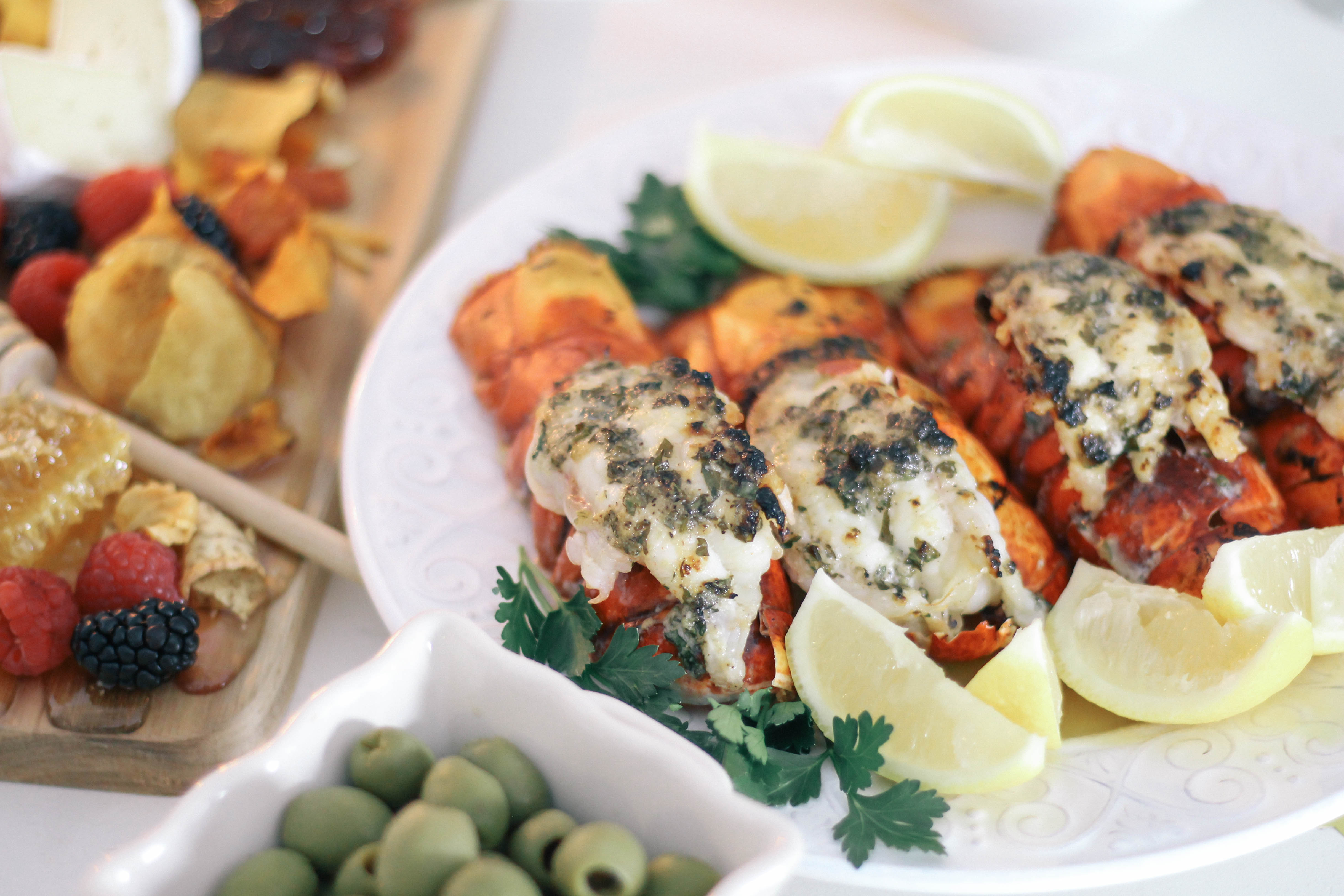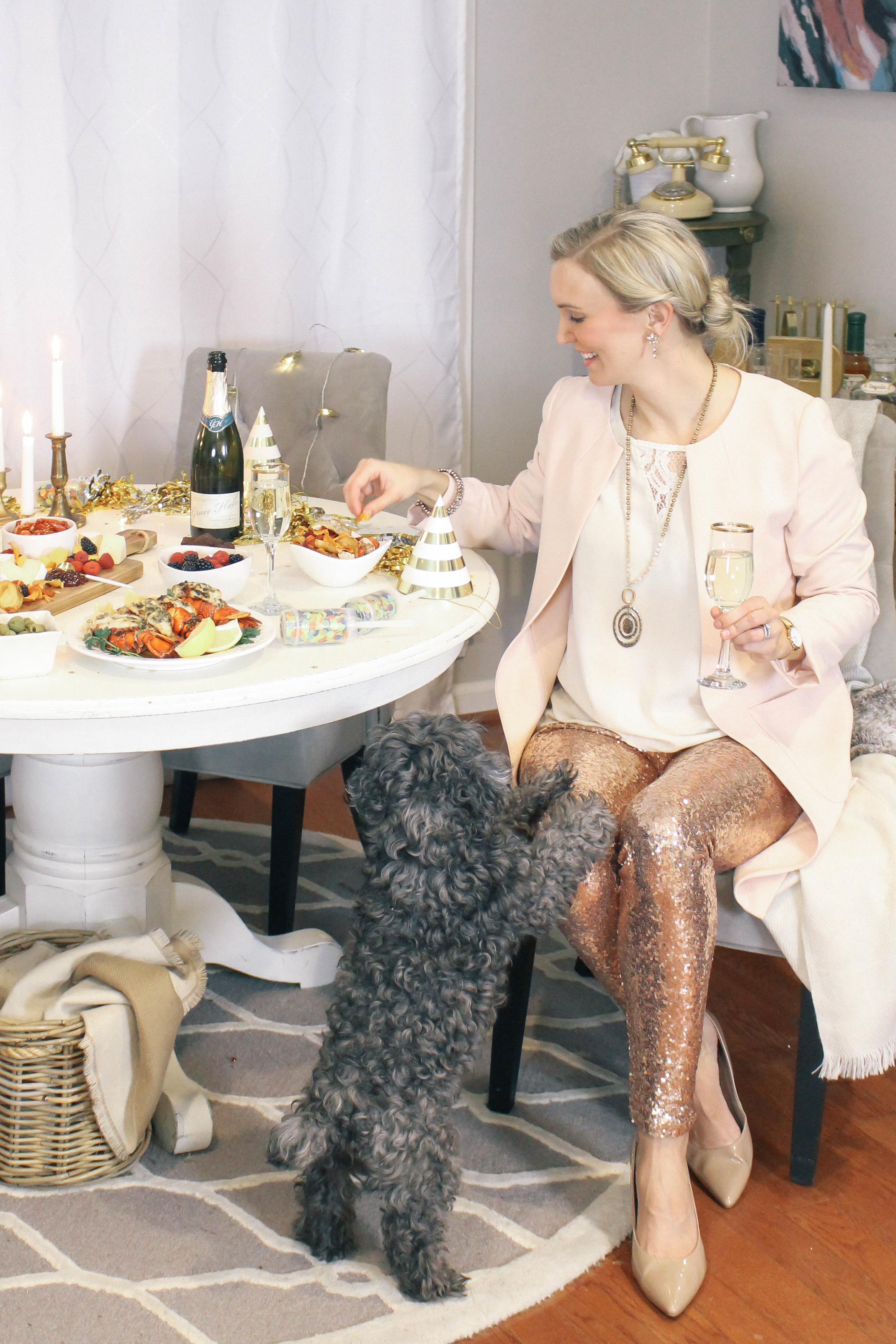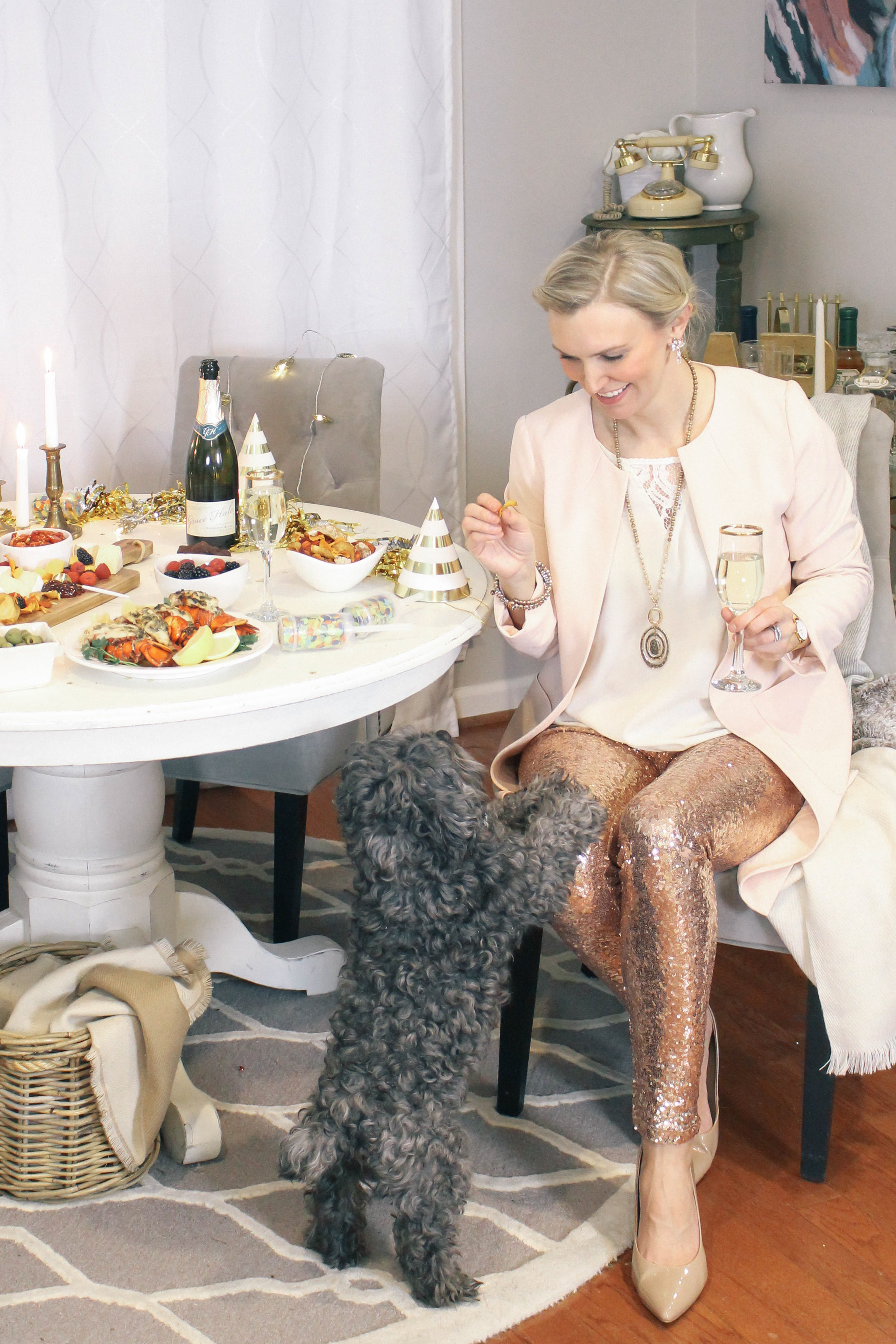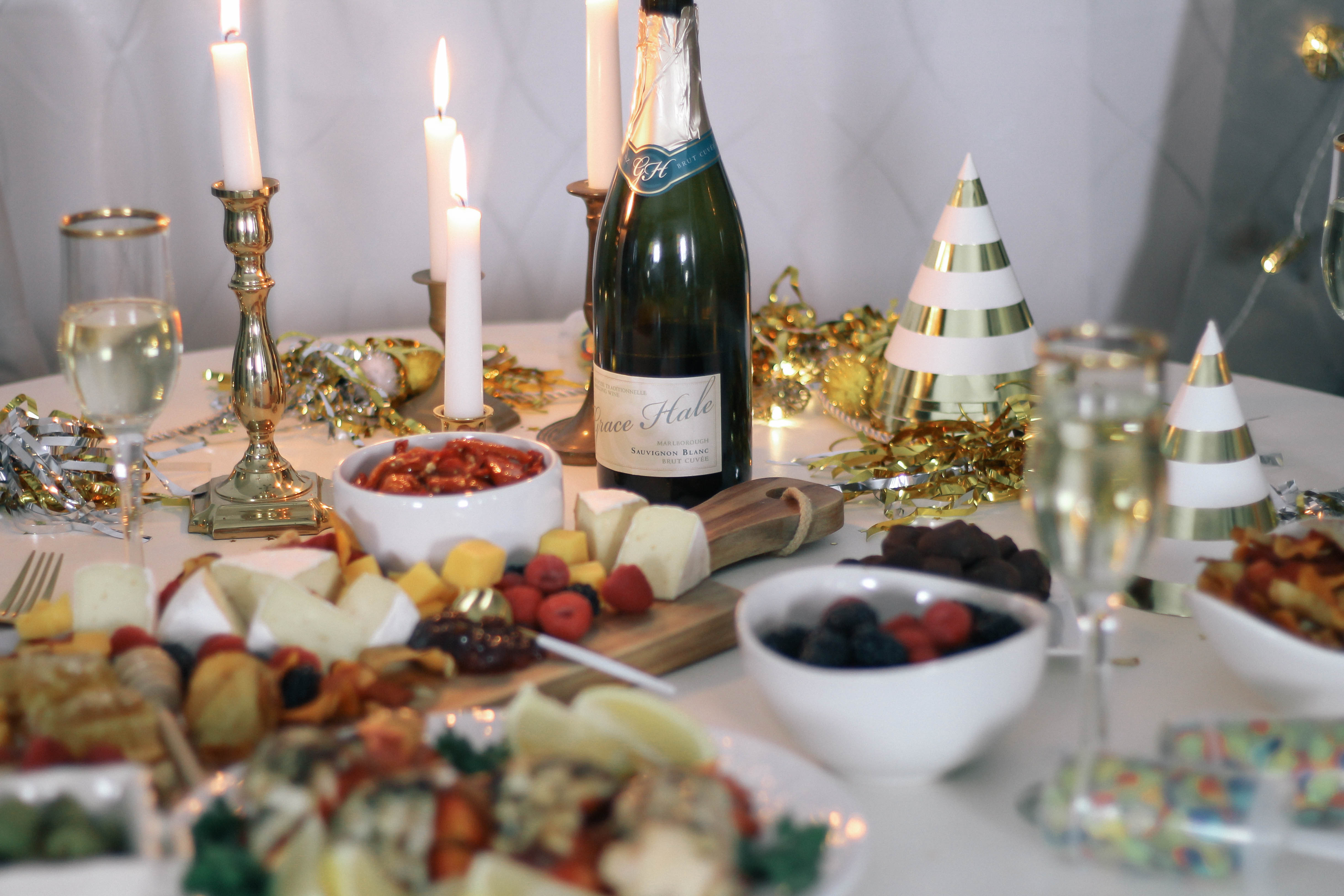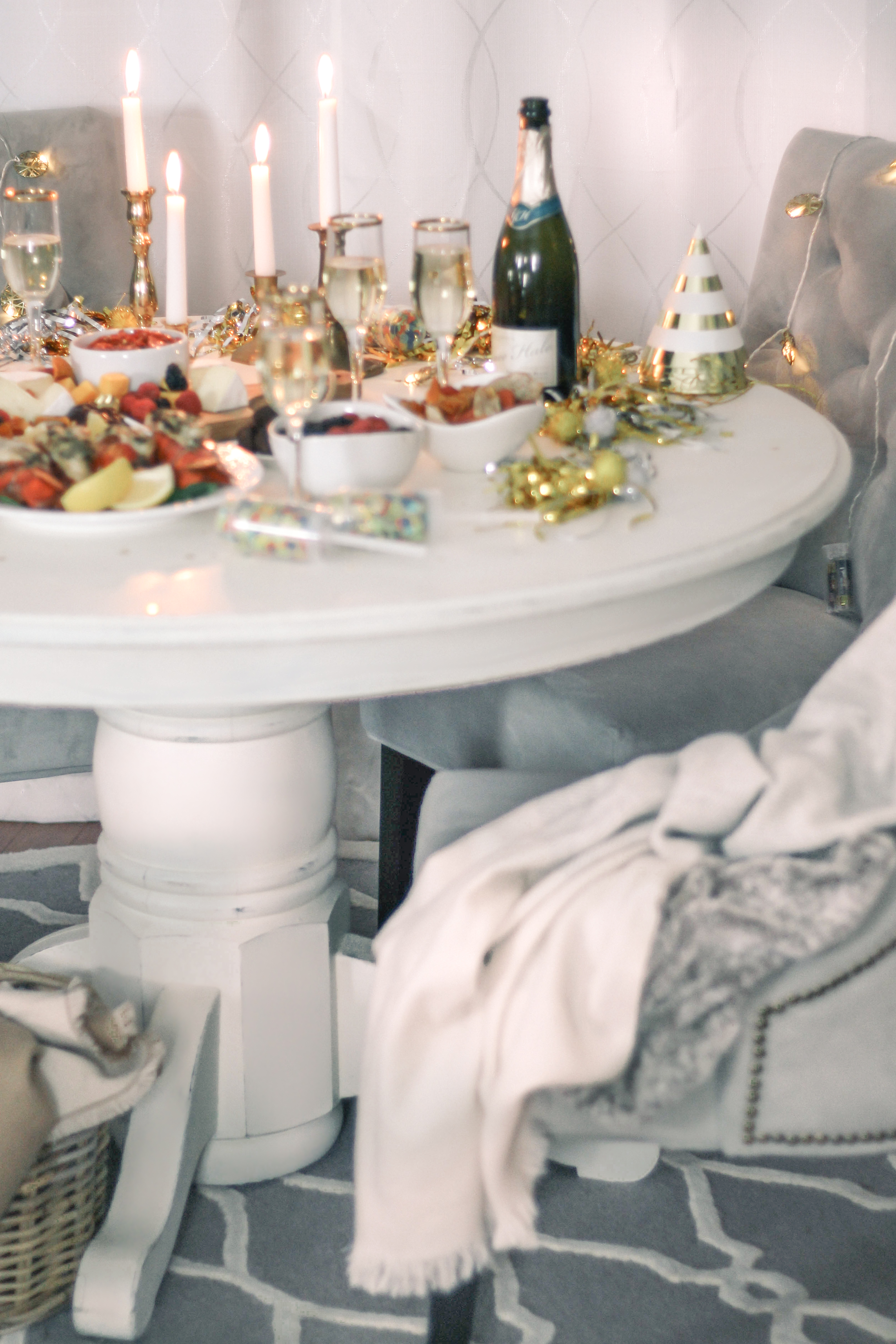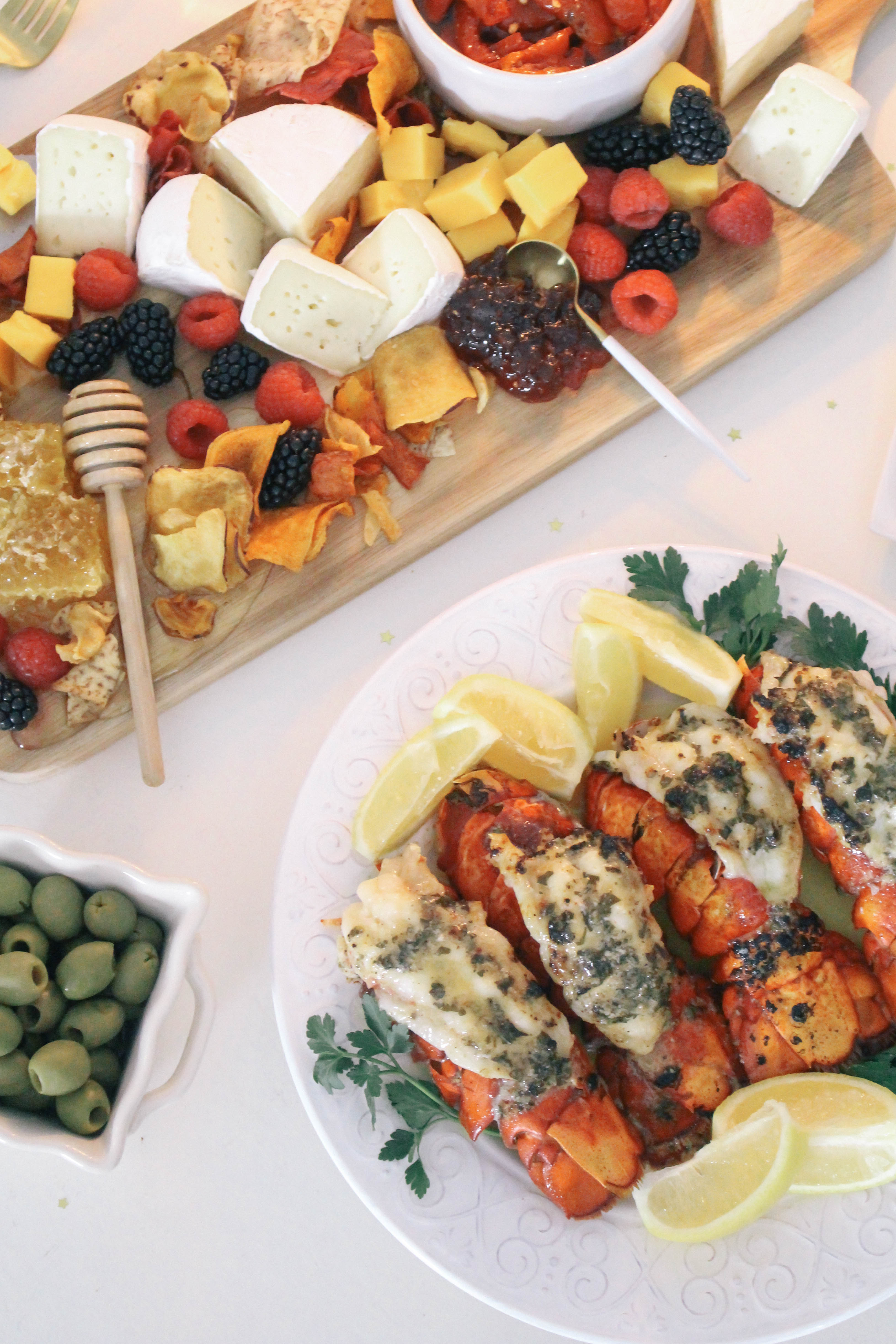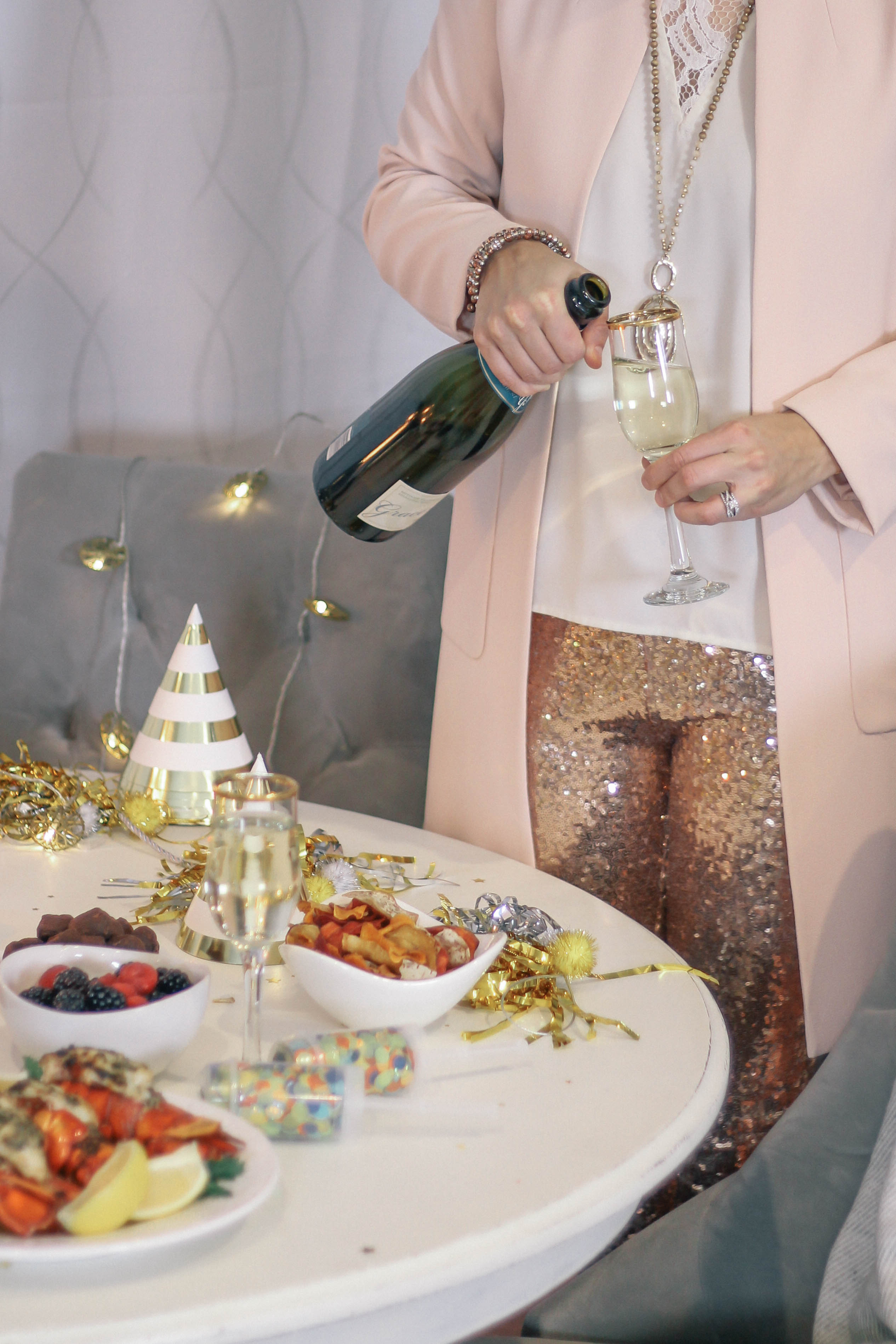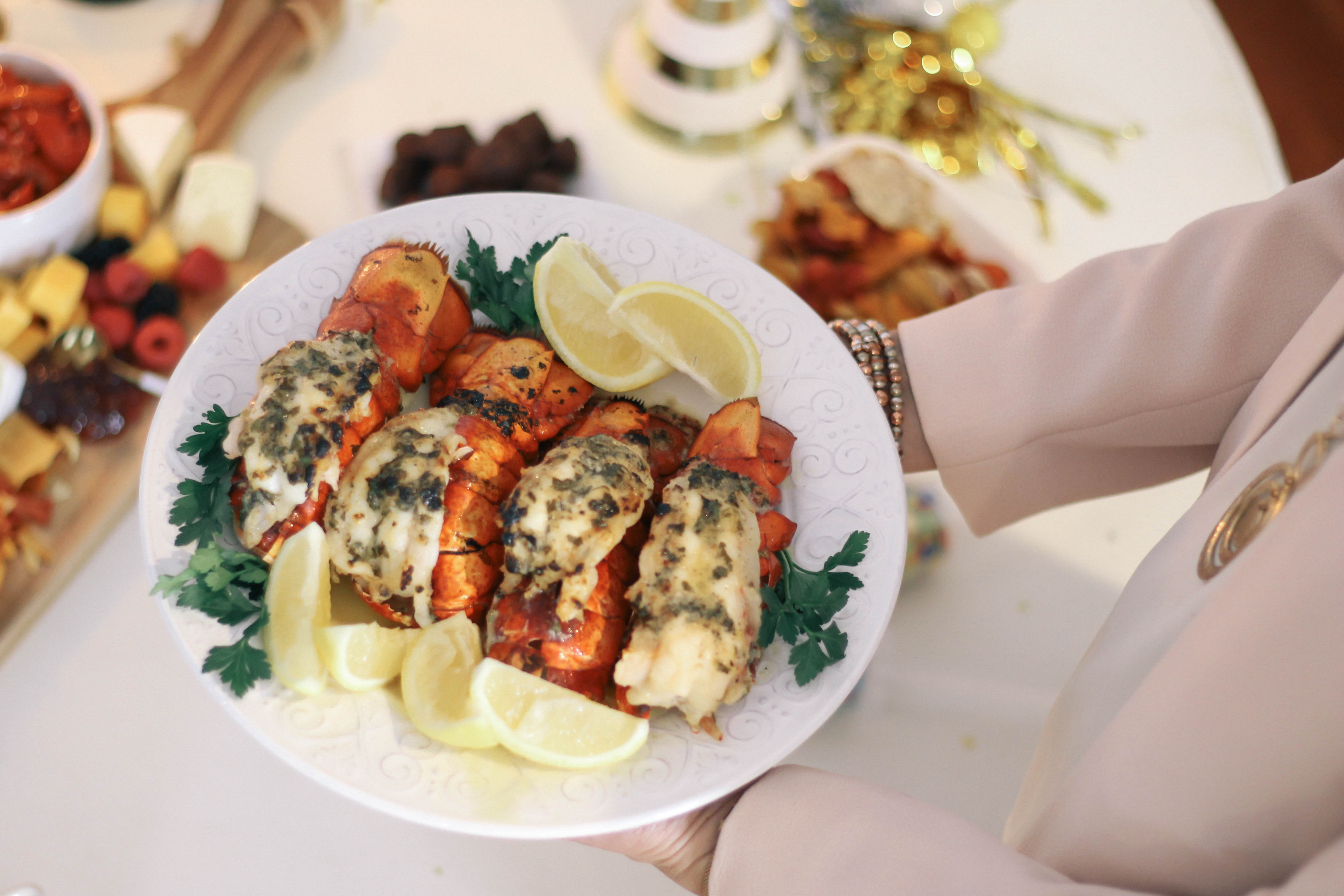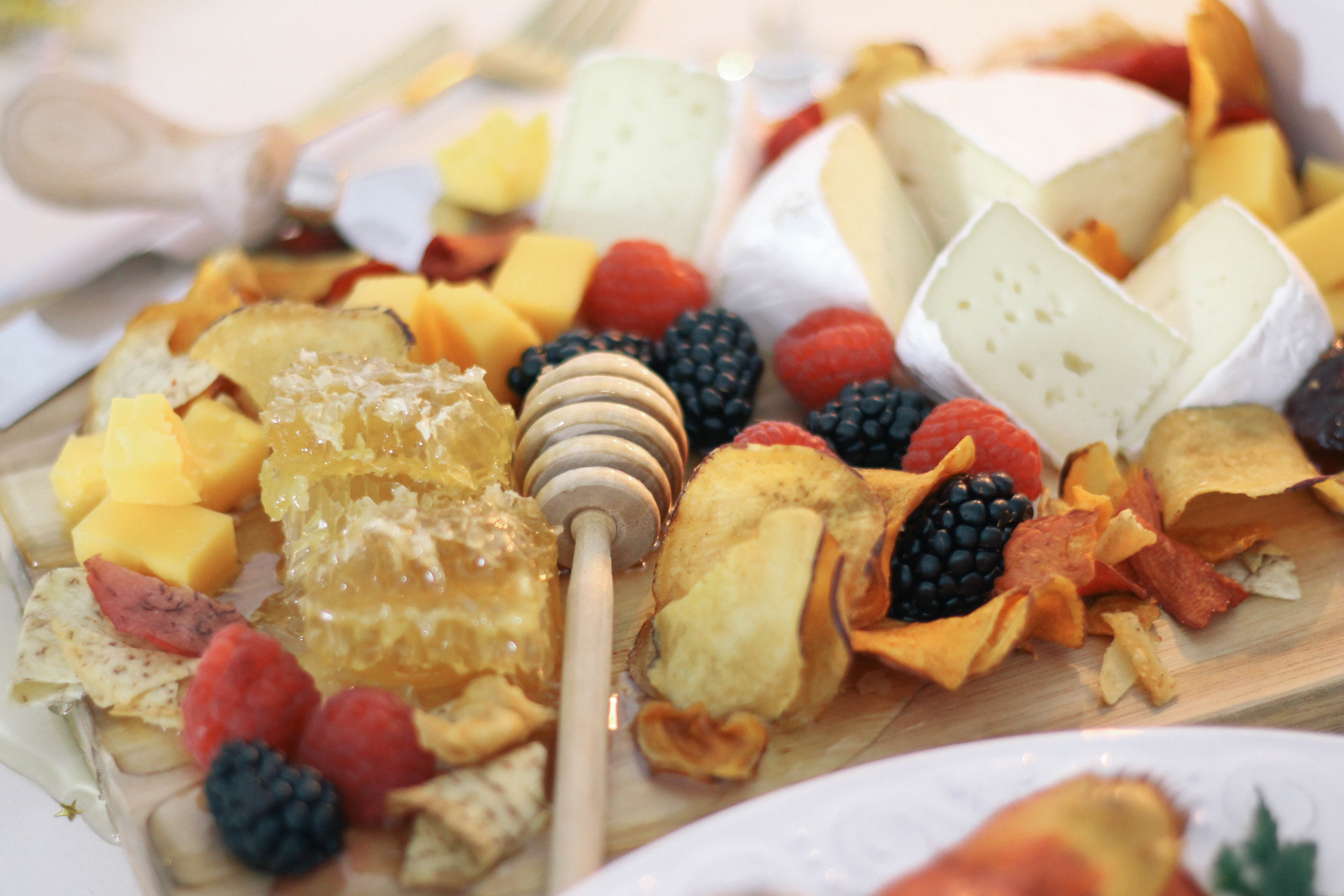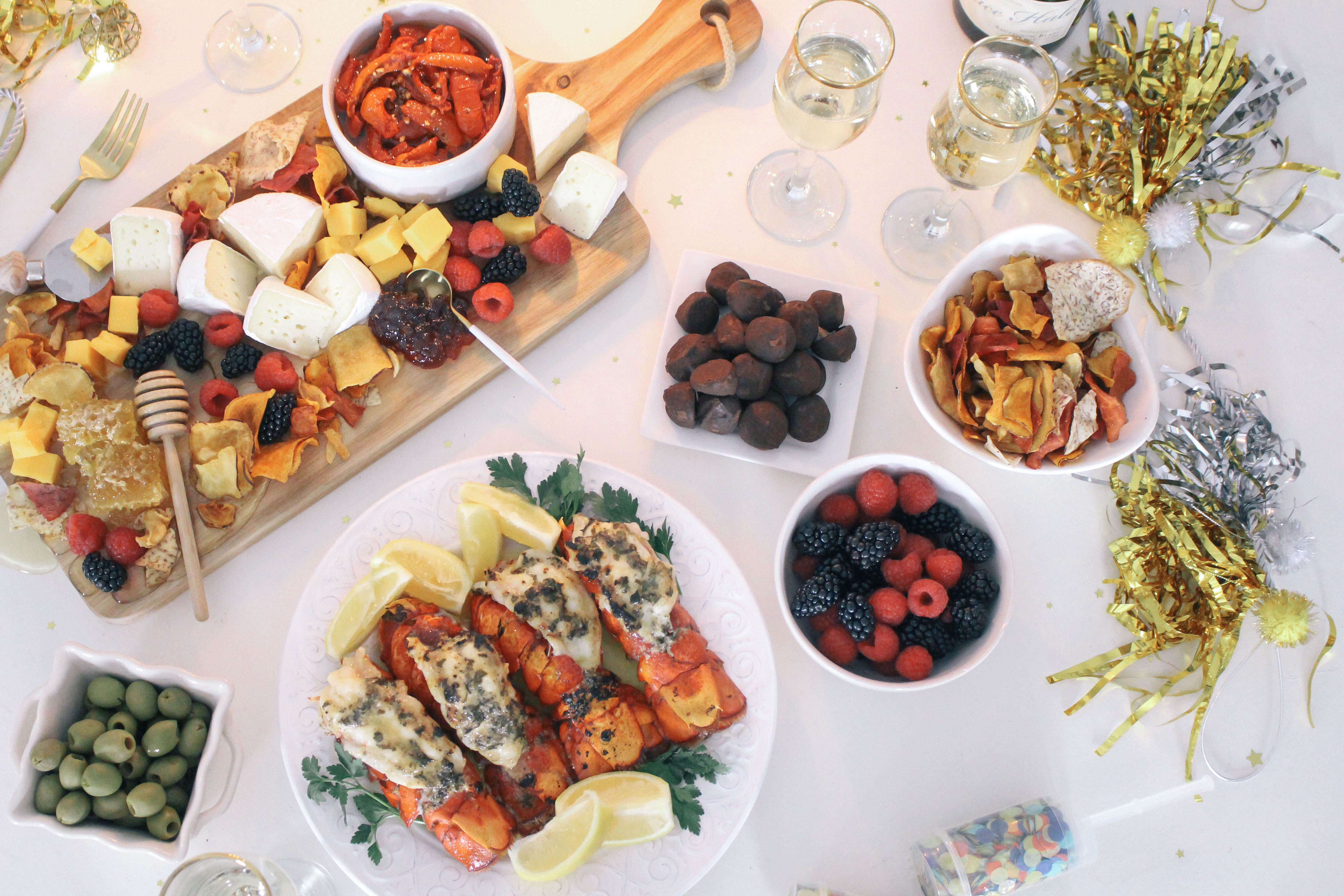 Making one stop for all the essentials to create a memorable event with friends and family?  Check out your local Whole Foods Market for all the seasonal and local favorites you'll need to build out your menu and party plans this holiday season.  I'm excited for New Year's Eve and hopefully, you are too now that I've shared my game plan for creating a low-key luxury party spread!  You can always explore Whole Foods for even more NYE entertaining tips and inspiration too.
Now, I'm not sure if I'll be making any New Year resolutions just yet, but I know I'll be having a great time ringing in the New Year.  Whatever your plans to celebrate the end of the year, I wish you a fabulous NYE and many blessings in the year ahead!