Happy Birthday, America!
You already know by now that I LOVE hosting parties of any sort and I love any reason to throw a fun gathering.  So with the Fourth of July just a couple days away, I wanted to share with you some of the things that I keep in mind when planning an Independence Day celebration.
---
Five Tips for Hosting the Best Fourth of July:
---
1.  Decorations:
You don't have to break the bank just to have some fun seasonal decor for a themed holiday party.  These days you can buy holiday decor from almost everywhere you look, but one of my favorite spots to nab quick and SUPER cheap decor is the Dollar Tree.
2.  #Foodie:
When planning food for a party, I notoriously over order on everything.  I always think it's better to have some leftovers (or make some hefty to-go plates for your friends & family) instead of running out of food.  Have a variety of foods (especially the heftier more fill-in items like bread, nuts, and pretzels, in order to keep appetites under control until food is ready.  And if you're going to serve just hors-d'oeuvres, it's better to serve 4-6 per hour as a rule of thumb.
And don't forget to offer a variety of drink options too (both alcoholic and non-alcoholic)!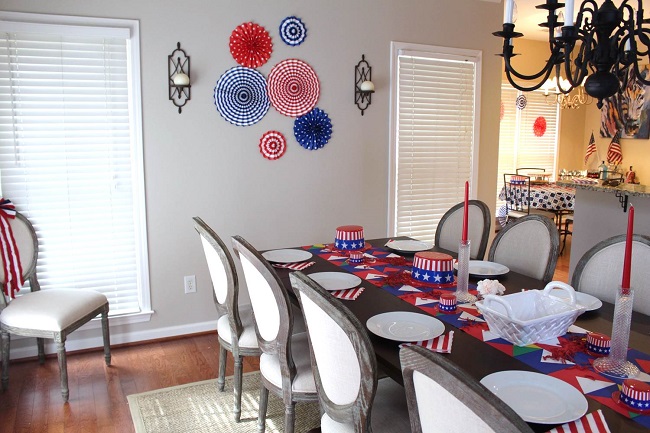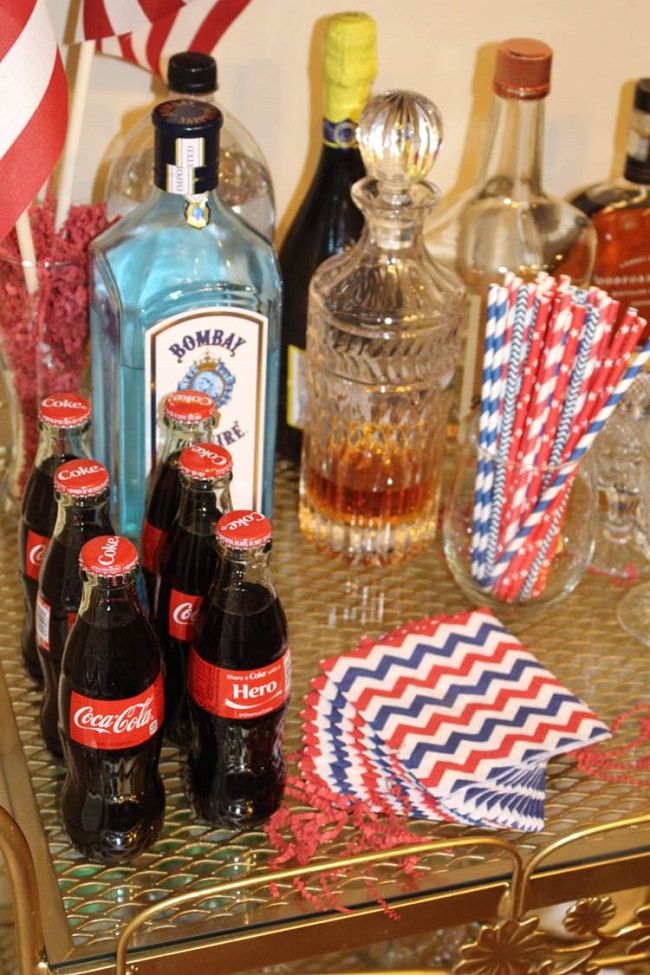 3. Grillmaster:
Thankfully the hubs took over grilling so I wouldn't have to smell like the "Big Green Egg" smoke.  It doesn't hurt that he knows what he's doing!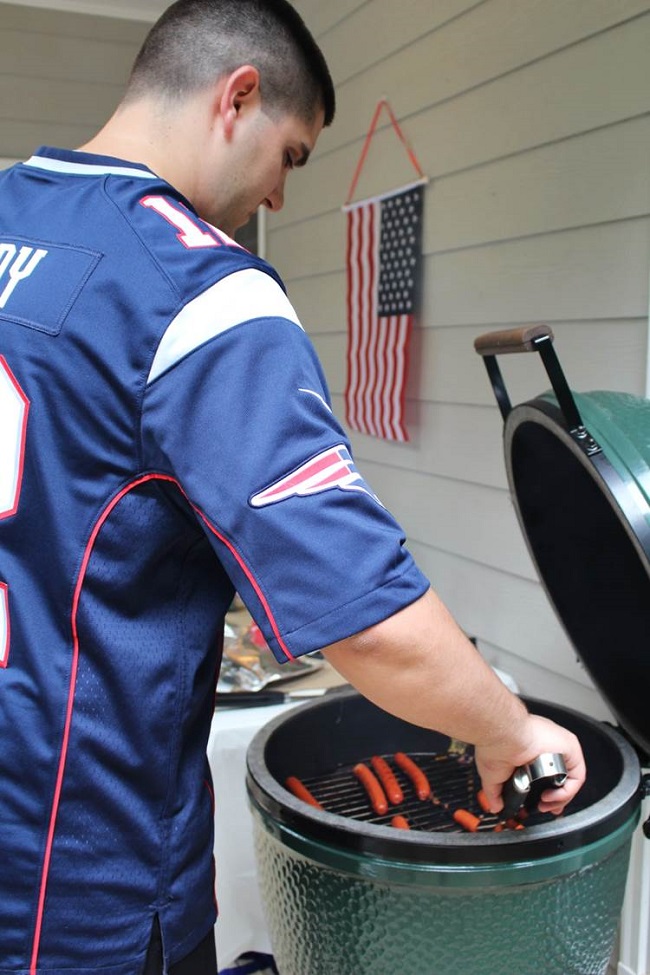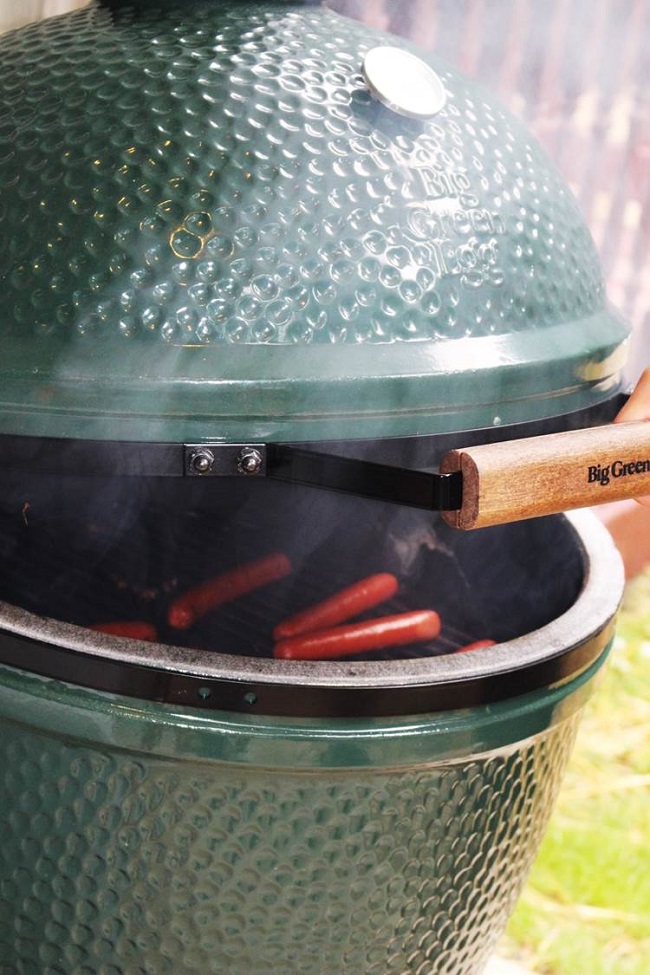 4. Sweets:
 I have a serious sweet tooth and I'm not going to hide it.  There's nothing more American than an apple pie on the Fourth of July…. but again remember, it's wise to have a couple of options that would work for other peoples flavors.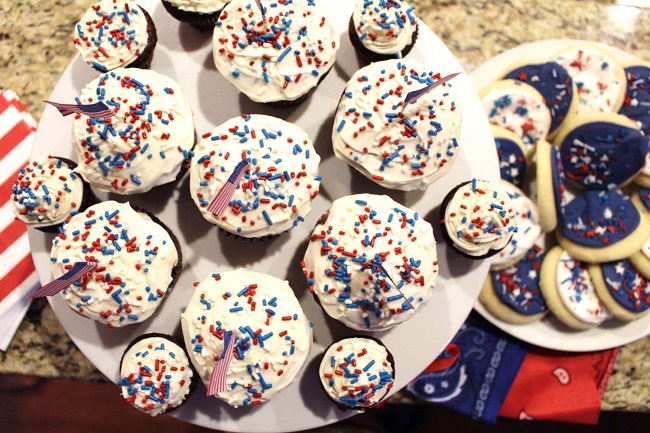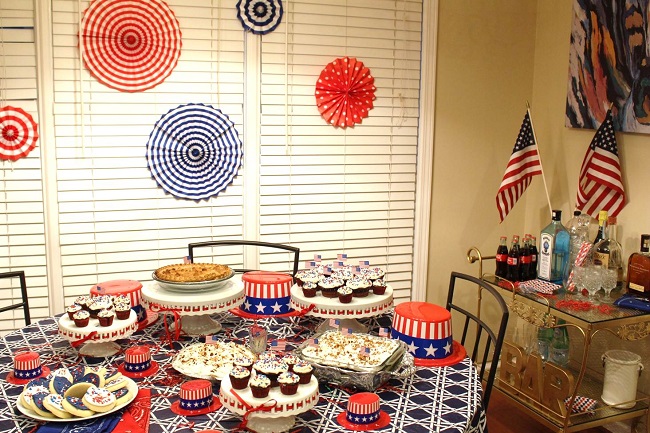 5. The Fun Stuff:
 I love handing out swag to my guests and seeing how much they appreciate the little extra touches.  But I found some adorable red, white, and blue sunglasses in the dollar bins of Target that work perfectly for America's Birthday!
And while we are on the topic of fun things…. don't forget to grab some sparklers from the store.  Luckily I've had some extra's on hand from our wedding reception send-off last summer. There's nothing easier and more fun than lighting a sparkler and writing in the dark with that golden wand!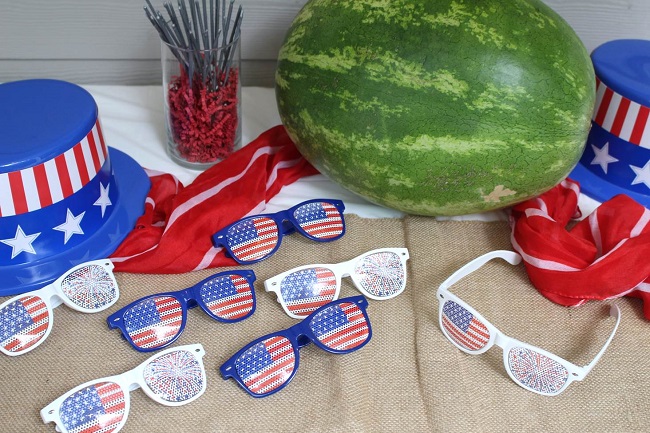 So I hope this short list helps you keep things in perspective as you round up friends and family for Independence Day celebrations this weekend and to come!
PS:  Don't forget to invite your silliest group of friends to liven things up a bit!!!