Baseball Season Countdown Linkup 2:
It's week two in our Around The Horn linkup with Kasey at the Bat and Jess Olson, and this week we are covering our favorite ballpark food!
If you missed week one, we covered our Favorite Baseball Memory, and I shared some pretty sweet photos displaying my old high school softball skills 😉  You don't want to miss those!
Since I'm now officially scarred from eating hot dogs at any ballpark thanks to my crazy baseball themed bachelorette night at the Braves last year (I won't go into details here), I'm left with two foods that tie the game for my favorite ballpark food.
On to my favorite ballpark food…
1.   Boiled Peanuts:  Throwing it back all the way to those hometown nights at the Augusta GreenJackets games with my Dad, I'm going with boiled peanuts.  I've recently discovered that some people have never had the pleasure of trying nor even heard of boiled peanuts (Kevin never did until I made him try them at Ormsby's in Atanta one night)… so I decided to share my recipe for boiled peanuts earlier this week as I started thinking about this post over the weekend.  You won't believe how simple and inexpensive they are to make at home!
3 ingredients for $3 in a crock pot for 20 hours and voila!  
Peanut goodness.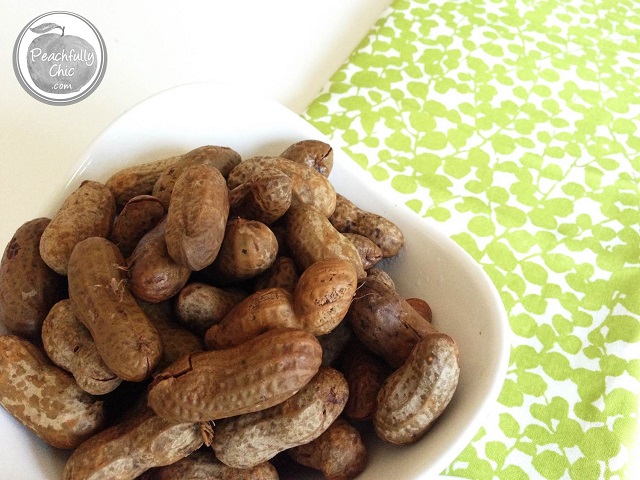 2.  Dippin Dots:  Slightly newer to the game, but still my other favorite ballpark "food" are Dippin Dots!  I absolutely LOVE them!  Although they only come in smaller cups than probably what you would get on a regular cone, I feel like the dots are super cute AND they are just so delicious on those hot summer days!
The coolest thing that I just found out though…. apparently you can order Dippin Dots for home delivery!!  WHATTTT?????  Awesome sauce.  Sign me up and send them over for my next house party! 🙂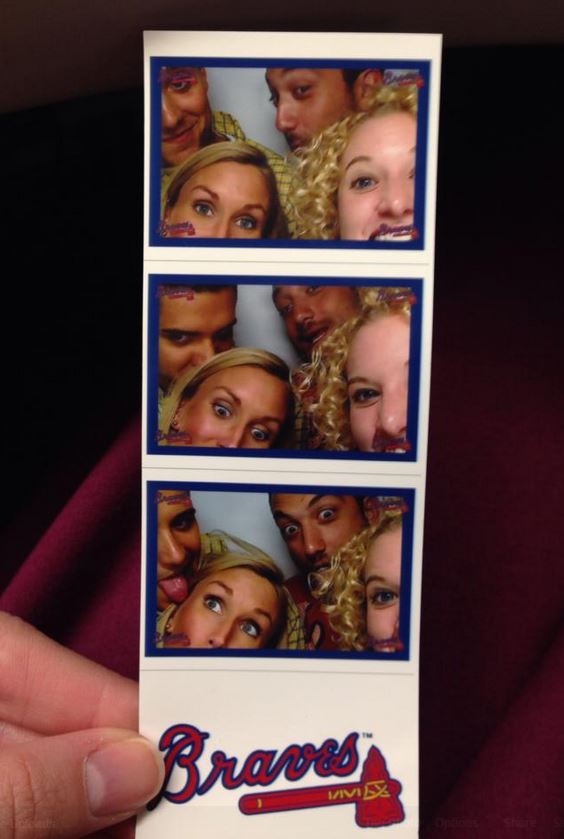 Lastly… before I wrap this up….  I have to give honorable mention to Funnel Cakes.  They are some of the most delicious sweets that I love to indulge in, but they get honorable mention because of the huge sticky sweet powdered sugar mess that gets everywhere.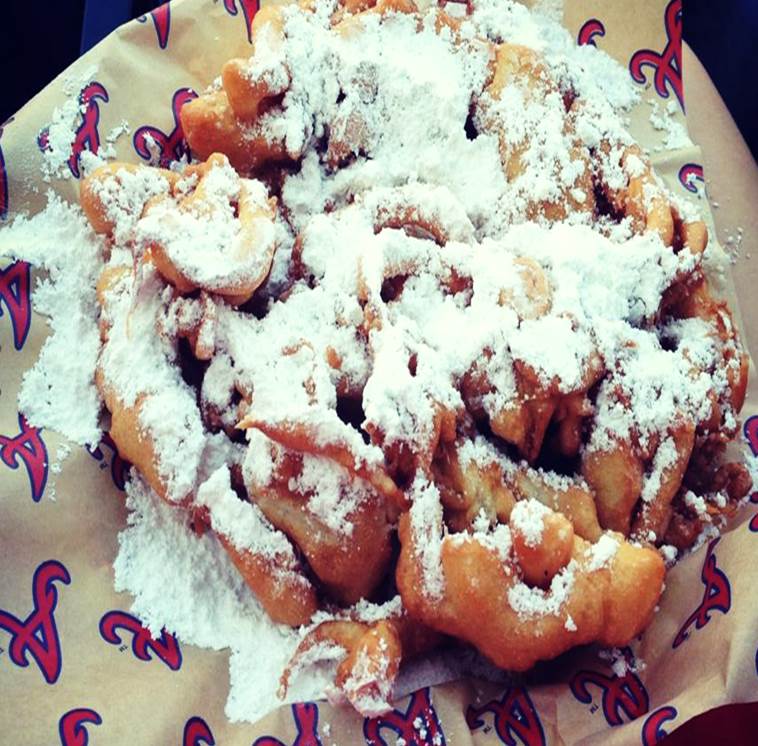 Share your favorite ball park foods below in the comments section and let me know if there's something I just have to add to this list when I head out to the ball park this season!
Don't forget to come back and check out next Thursday's Around The Horn linkup… we're covering our favorite baseball players (and I'm not just talking about who looks the cutest – although that may or may not be a factor)!