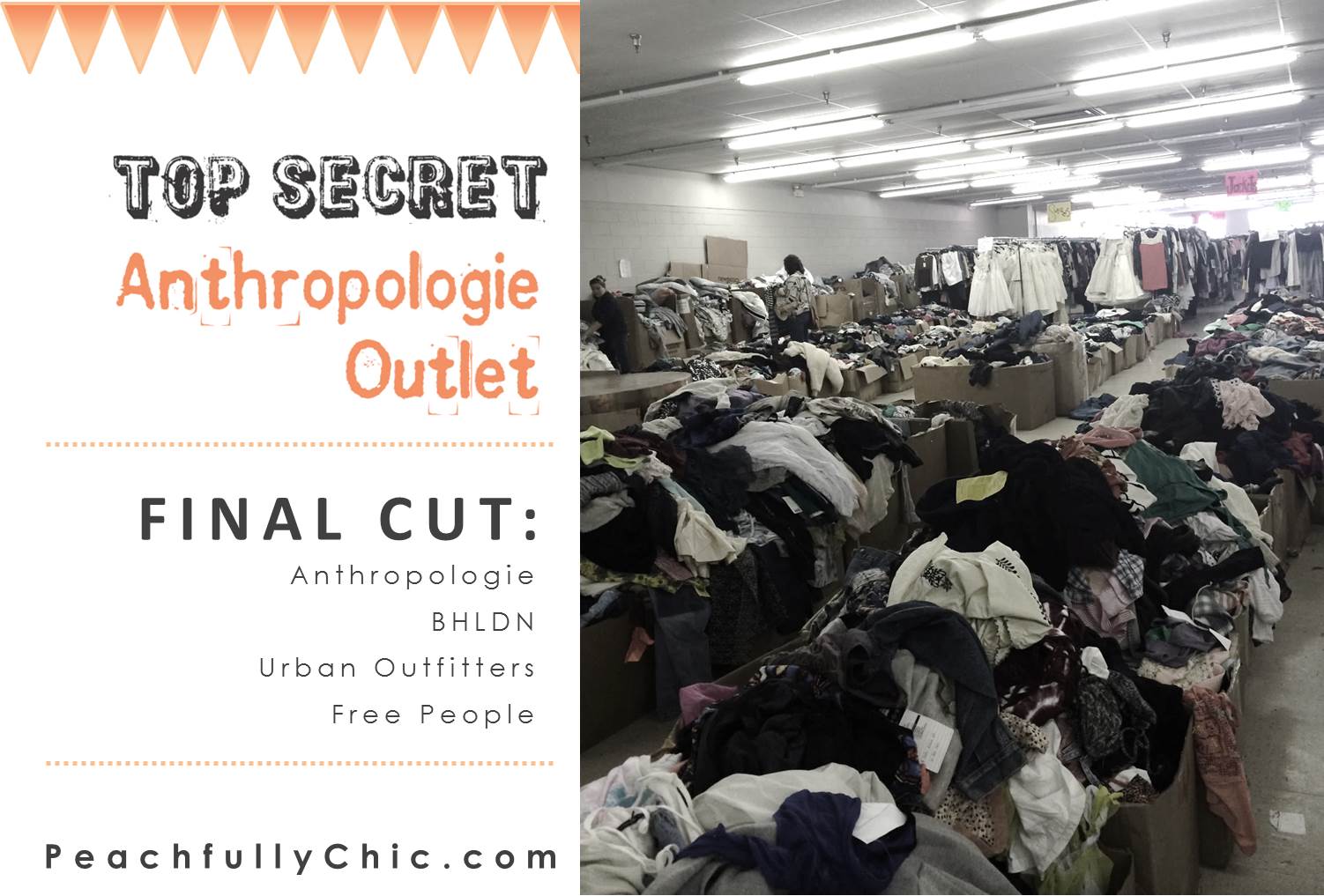 **** UPDATE 10/12/19 ******
The new location of Final Cut in Augusta just opened up yesterday.
The new address: 
500 Fury's Ferry Road
Martinez, GA 30907
I haven't been yet but it's supposed to be the same great deals and selection of prodcuts. I'll be sure to stop by next time I'm in Augusta and share some photos and updates on what I find.
In the meantime, make sure you follow me on Instagram @PeachfullyChic  and check out the Augusta story highlight to see some of my most recent finds at Final Cut!
**** UPDATE 9/19/17 ******
I've been several times and personally feel that the main draw for visiting this place is for the furniture.  I've snagged a few pieces of clothing at really incredible steals (a dress valued at over +$650 for only $30)… but the furniture (non-broken pieces) are particularly great finds.  The clothing is a hot mess with boxes of clothes to dig through or order to find something.
I'll be writing an updated post with more details and new photos soon, so check back here for the link and follow me on Instagram @PeachfullyChic to make sure you don't miss the update!
**** UPDATE 3/26/15 ******
Final Cut has officially found a new home in Augusta!  Here's the scoop: There's no official open date just yet, but it looks like the new location could be open as early as the first week in April (just in time for all the out-of-towners visiting for the Masters!).  
The new location is only a few miles away from the previous Final Cut location that I originally reviewed below. Being from Augusta, I recognize the new place as the old Weinberger's Furniture spot just off of Washington Road and Fury's Ferry Road (formerly Village West Shopping Center).  Final Cut will actually be leasing space from the Goodwill Industries of Middle Georgia & the CSRA   — which is on the Helms College campus (a diploma & associates degree culinary education institute created by Goodwill Middle GA & CSRA).  You can track more updates about Final Cut on their Facebook page here.  Happy Shopping Folks! 😉
**** UPDATE 2/22/15 ******
Final Cut will be closing its doors on Saturday, 2/28, because its lease, will be up at its current location.  It is currently searching for a new location in Augusta, but it is uncertain if/when the store will reopen.  If you are in the area, make sure you stop by before Saturday as they are having HUGE 50% sales on everything in the store!
Shopping Spree Anyone?
Remember when I shared my sister's Nautical Baby Shower in Augusta, GA and told you to expect a full recap of the Anthropologie Outlet Store: Final Cut?  Well, here it is!  While you can find a ton of photos on Final Cut's facebook page, I wanted to make sure I shared the slew of pics I grabbed while perusing the endless racks of clothing & furniture from Anthropologie, Urban Outfitters, Free People and BHLDN.
Final Cut is positioned between a Lowe's and the Urban Outfitters call center in a strip mall just off of Bobby Jones Expressway in Augusta.  While you would never know from driving by the outside of the Final Cut store (it's kind of a dump w/out a permanent sign out front), you'll find everything from clothing of all sorts, bedding, hats, scarves, couches, lamps, side tables, curtains, and lots more!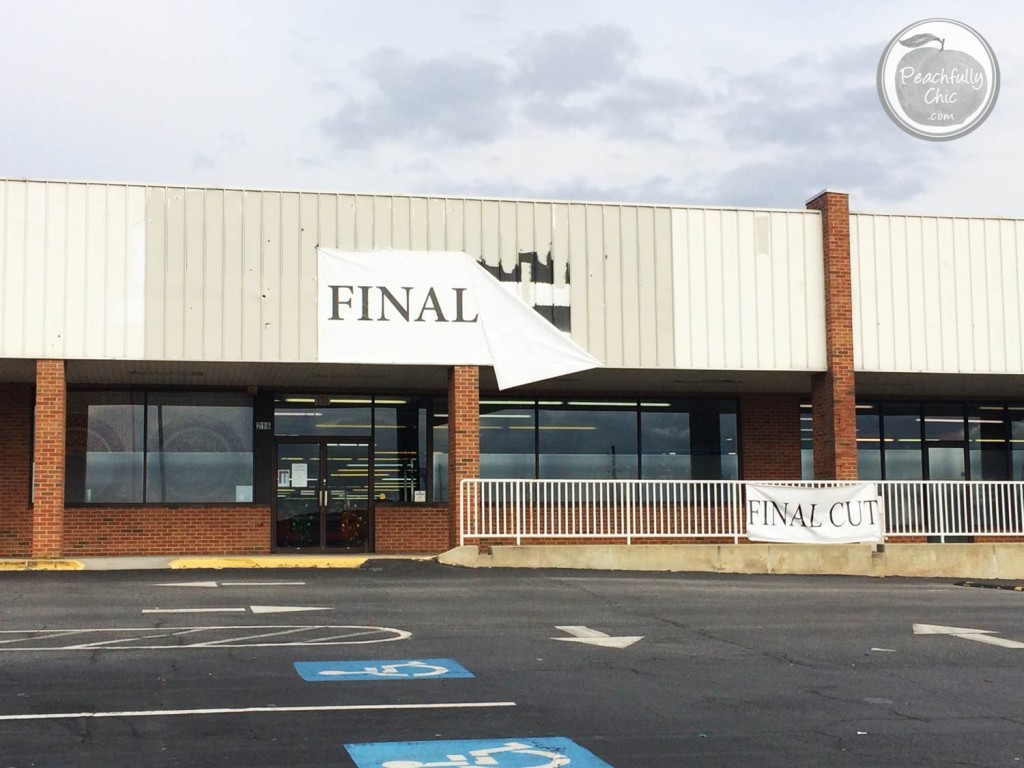 To be honest, it was a little overwhelming considering I only allocated about 30 minutes to look through everything.  I completely underestimated this place.  While the store was sectioned into a somewhat organized fashion, there were too many boxes of random clothes and bedding to sort through if you're in a hurry.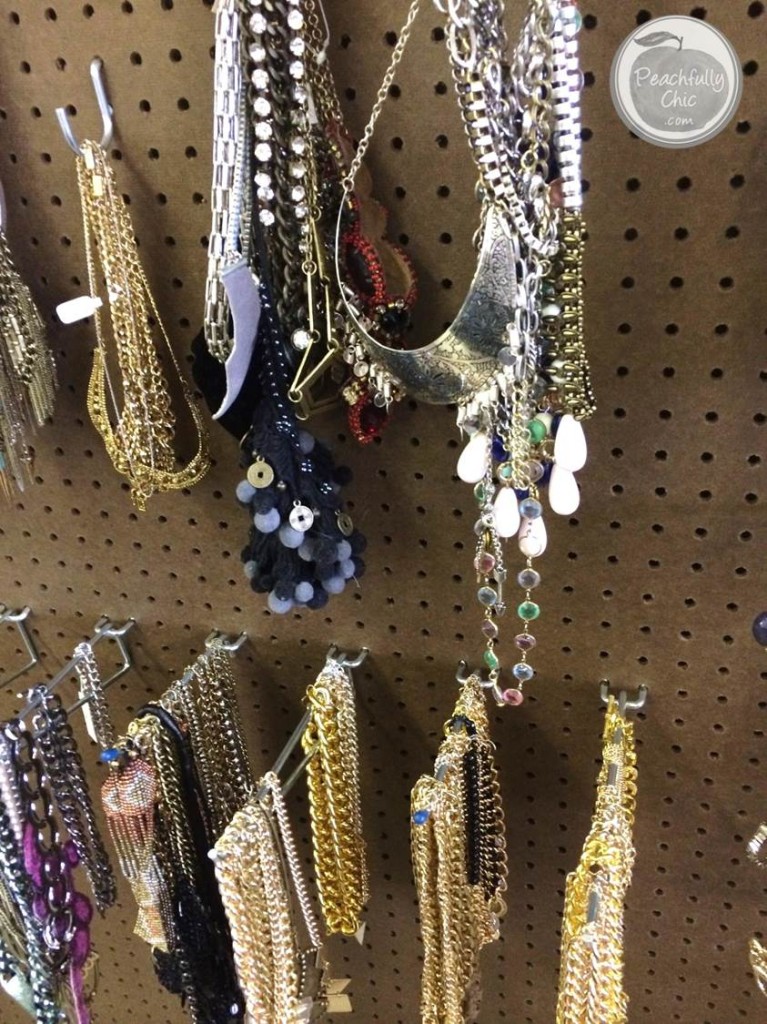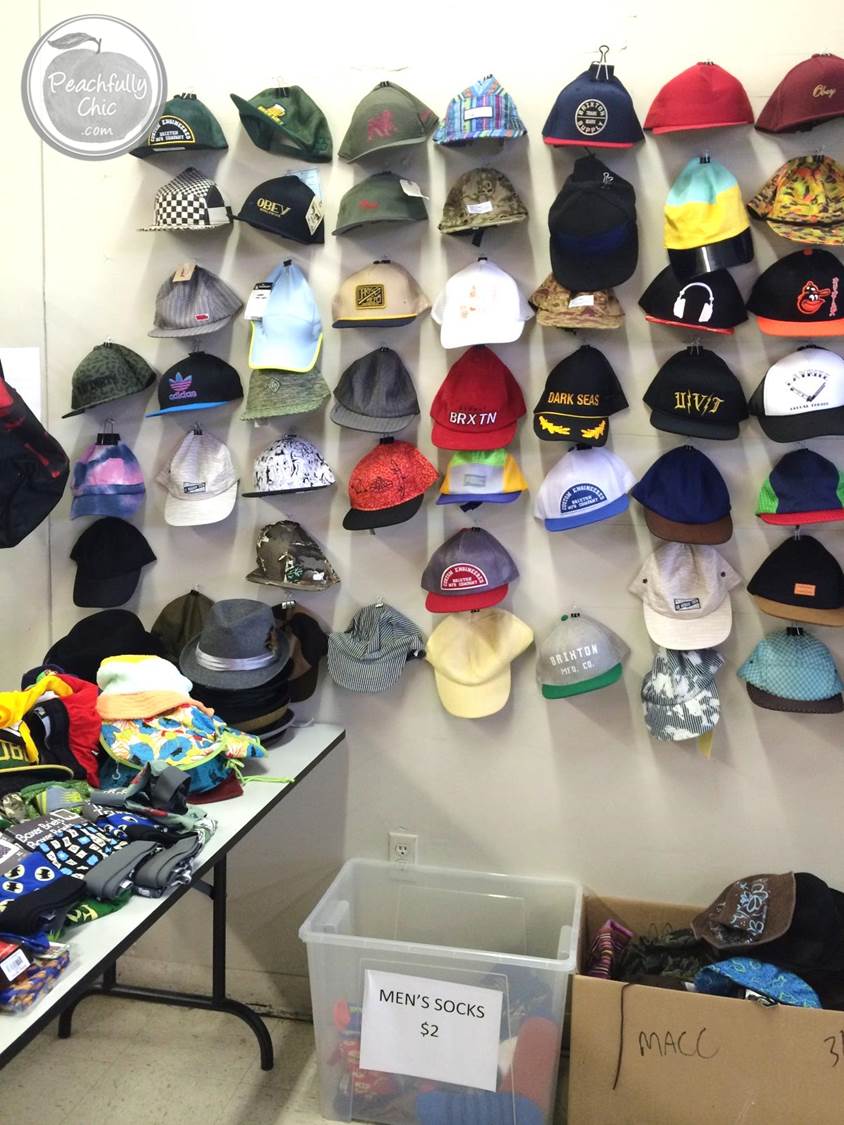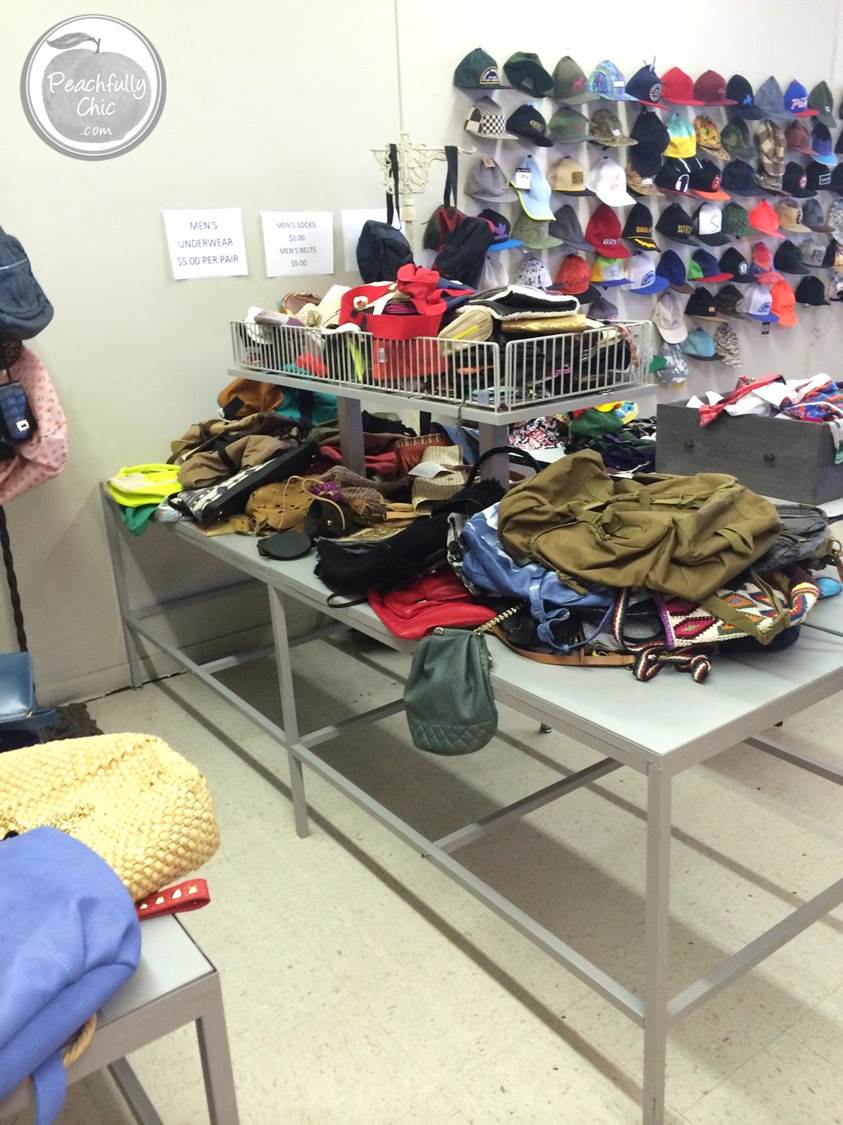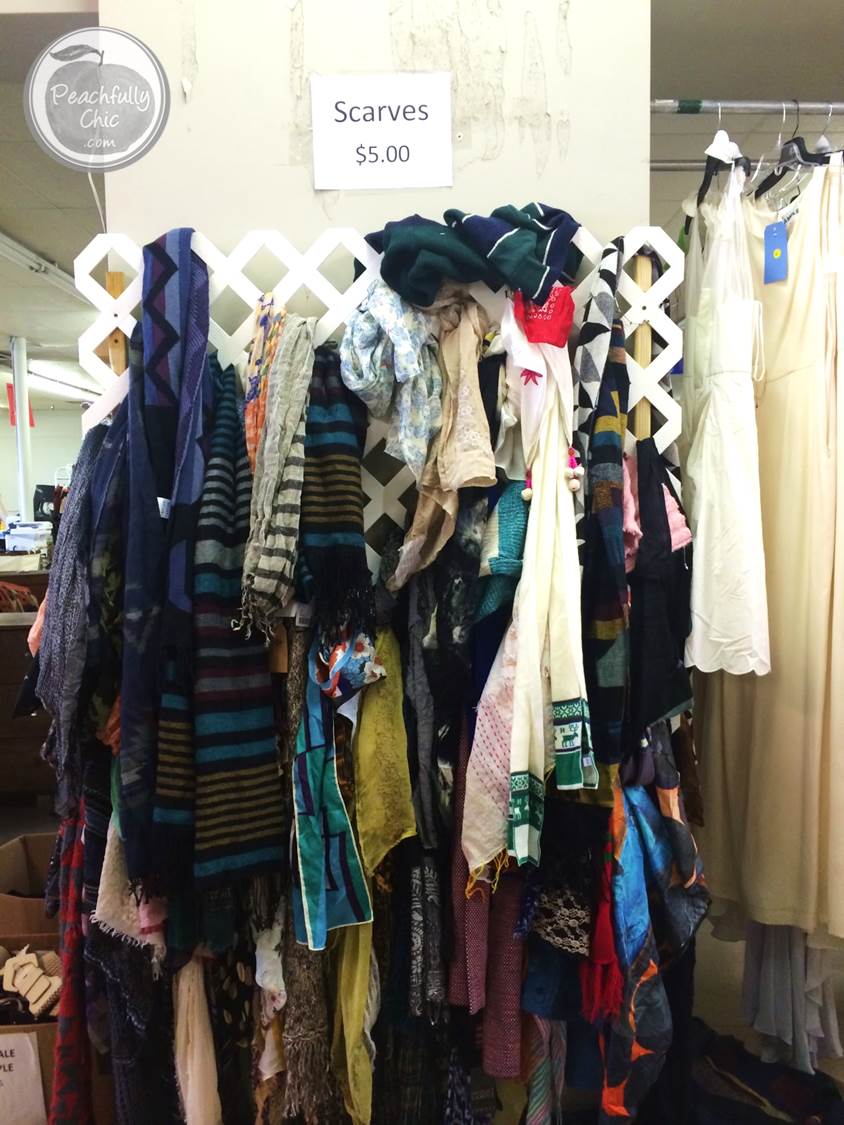 Although the scarves were only $5, you have to inspect them carefully because there were a few scarves that had rips and holes in them.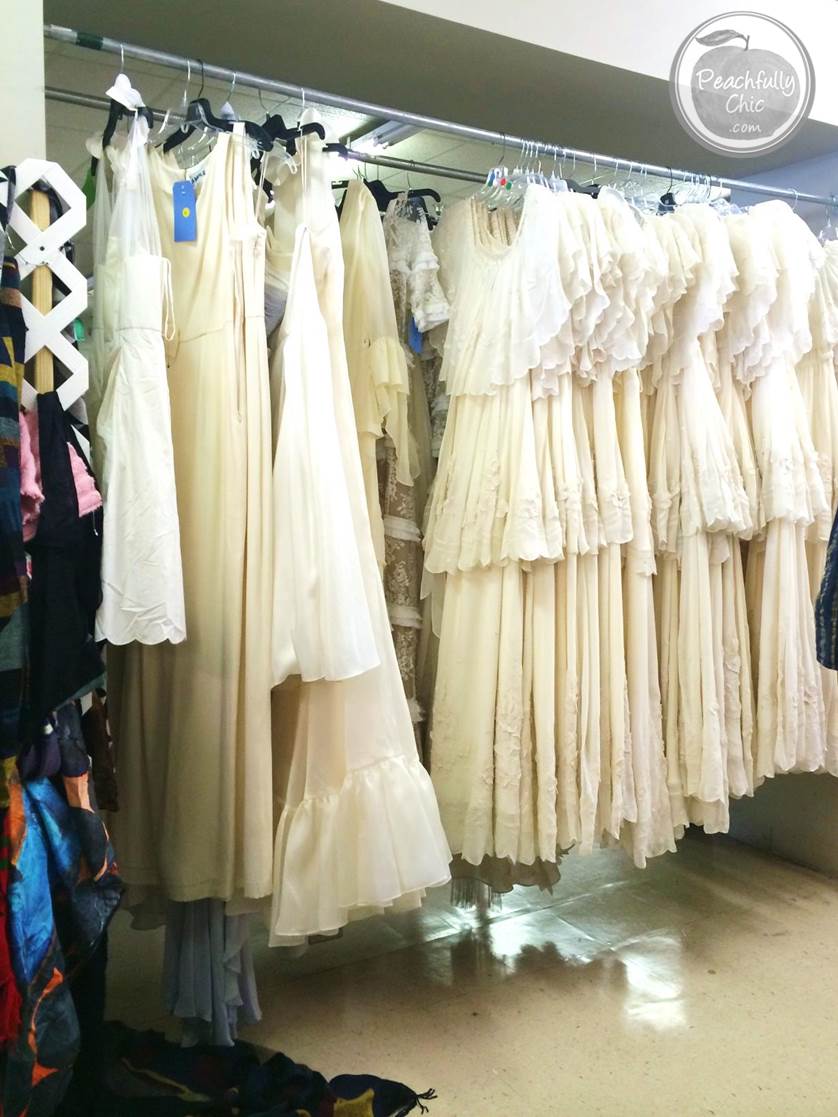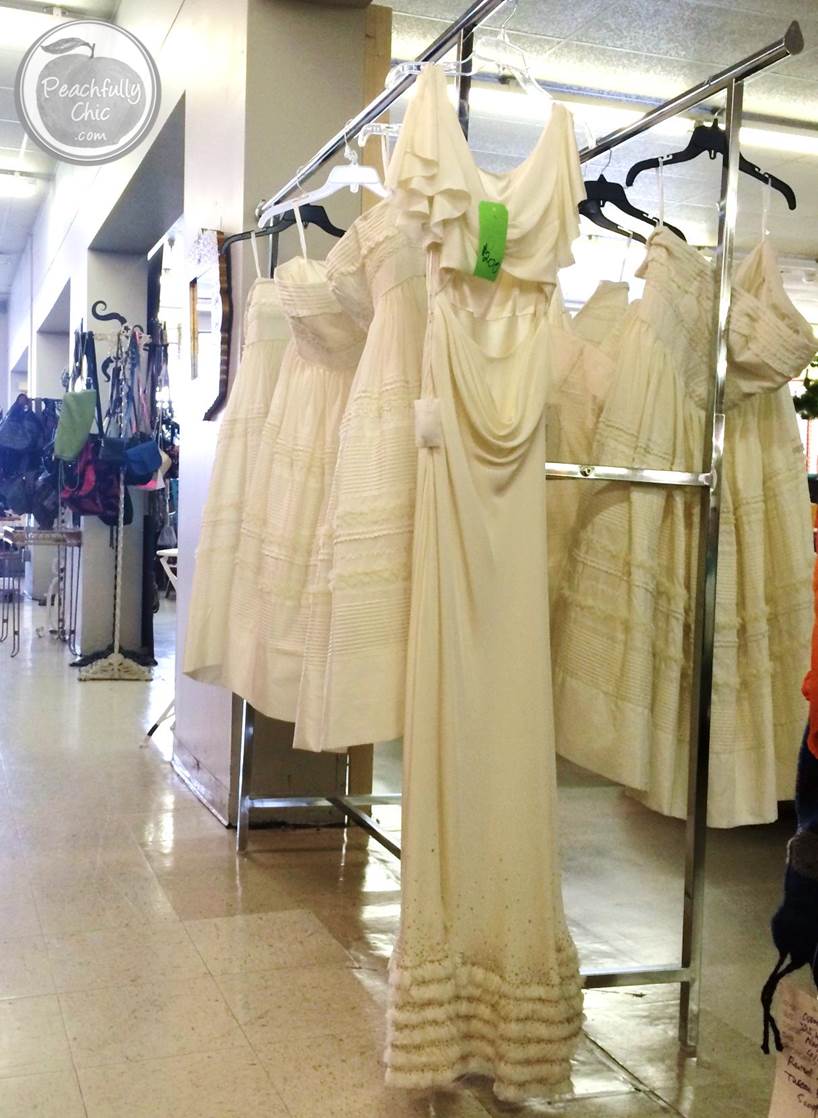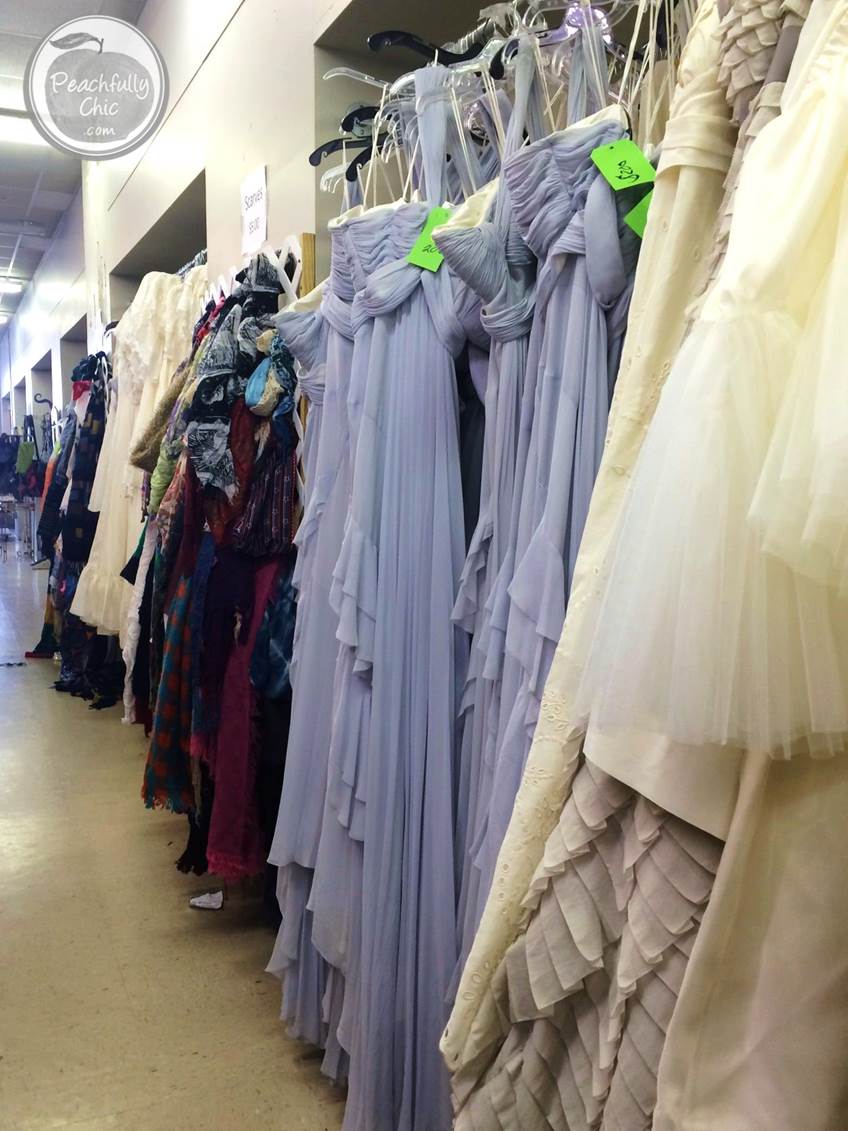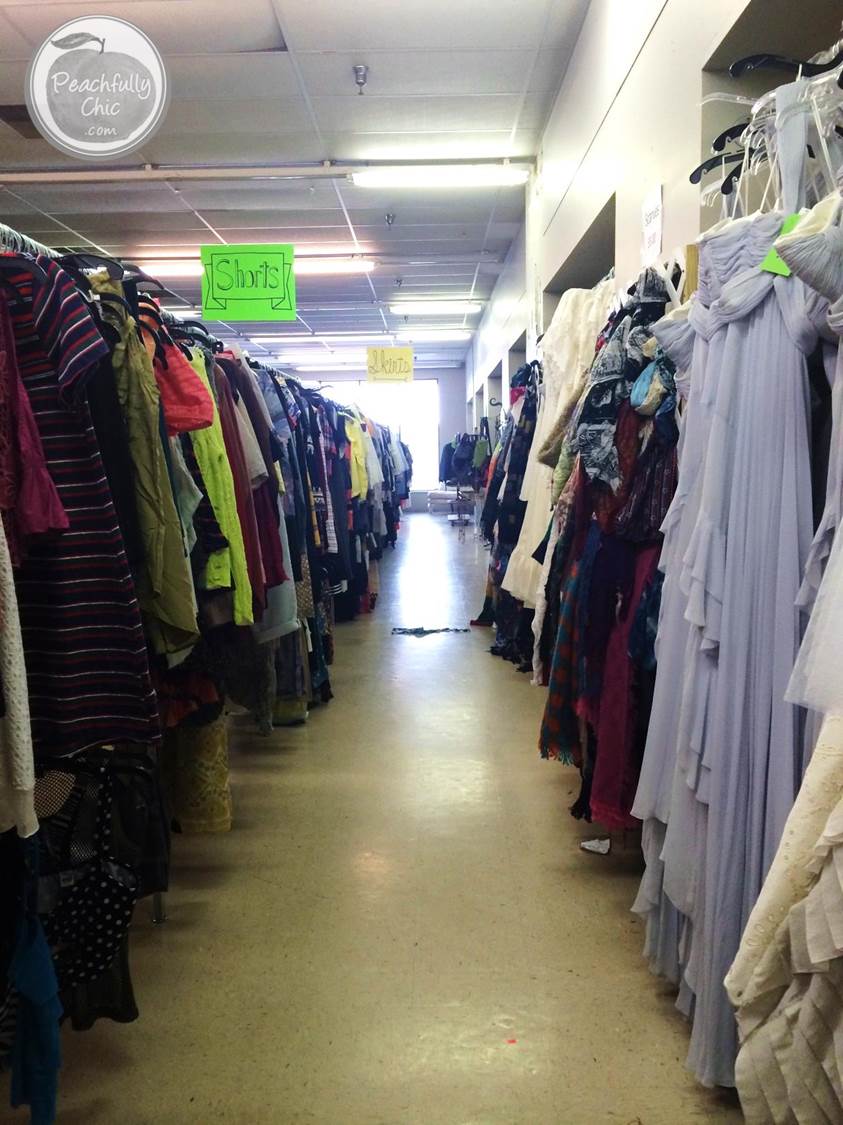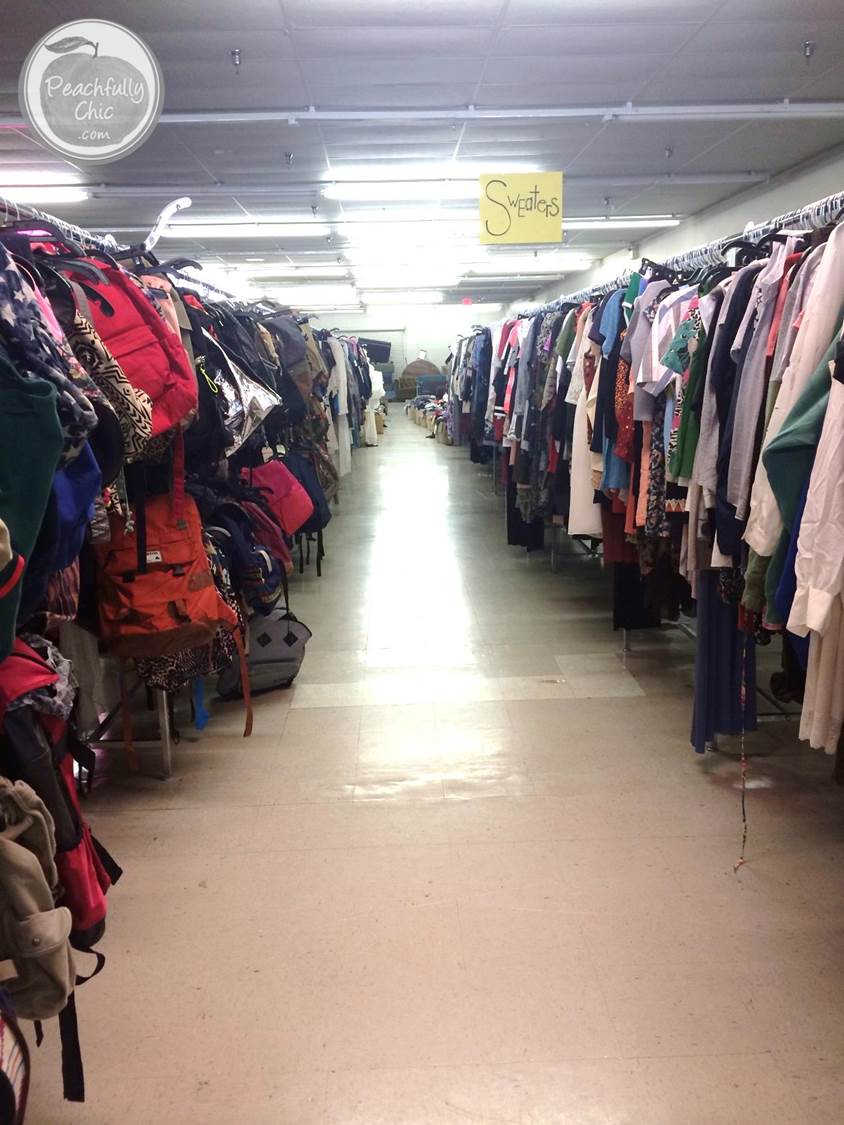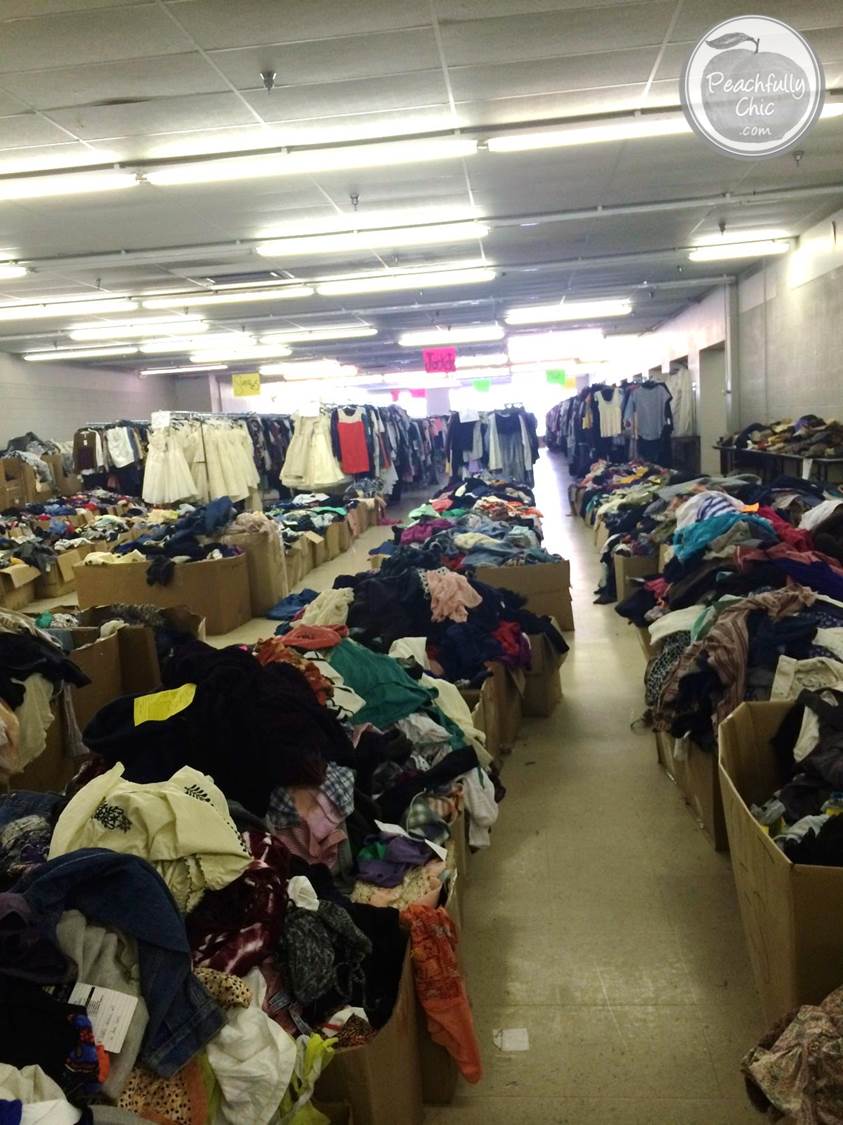 After a point, the racks turn into boxes that you literally just have to dig through.  Think of it like a treasure hunt 😉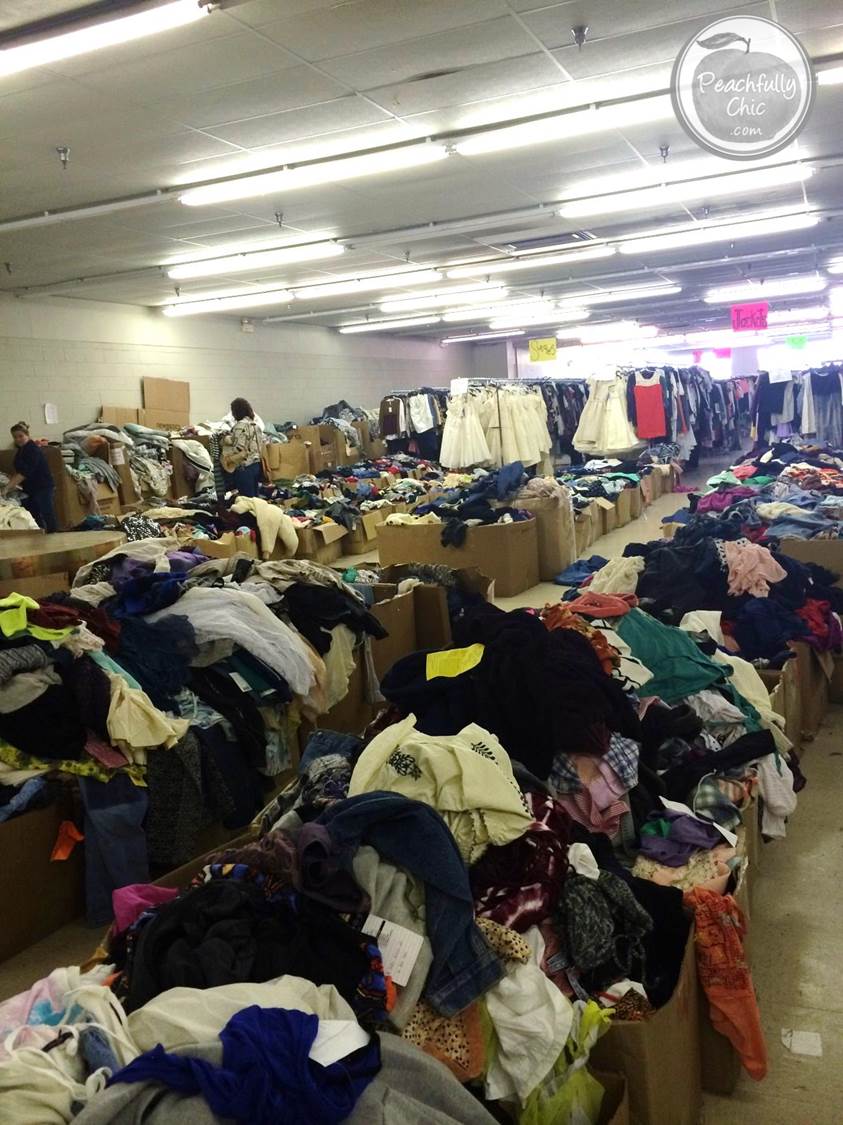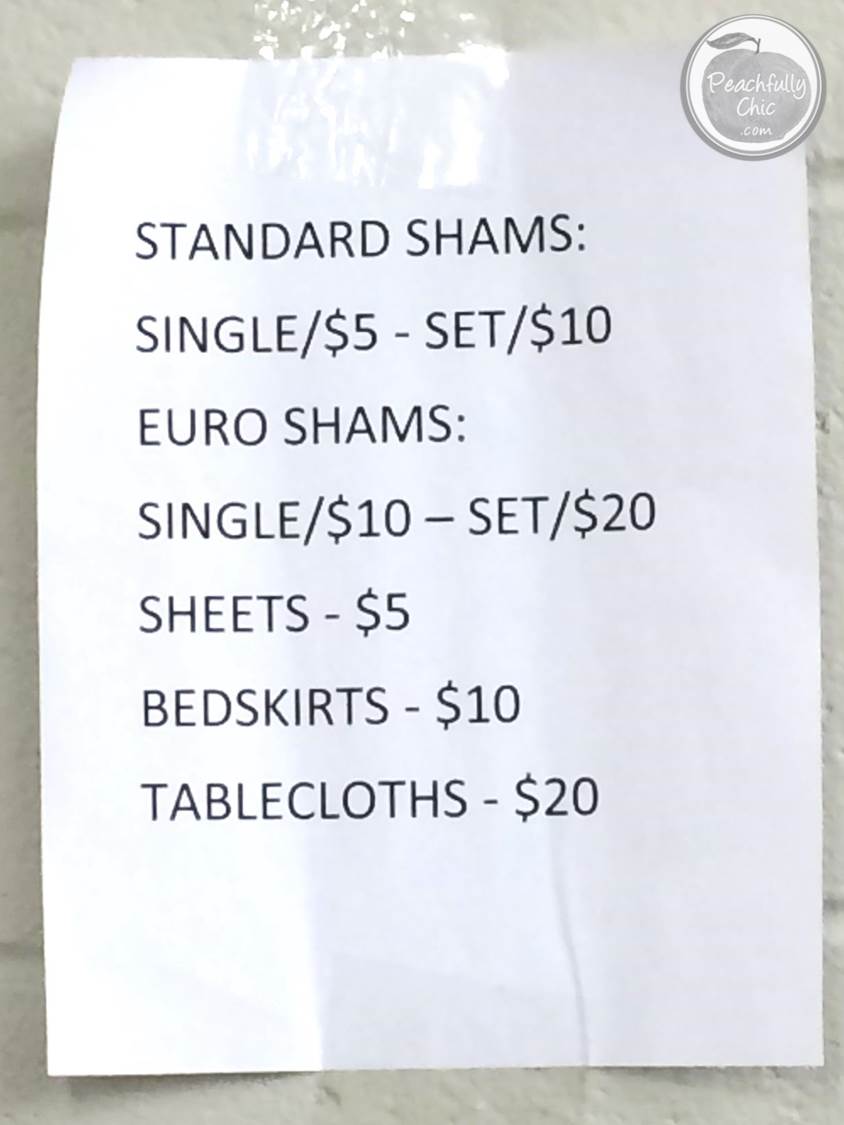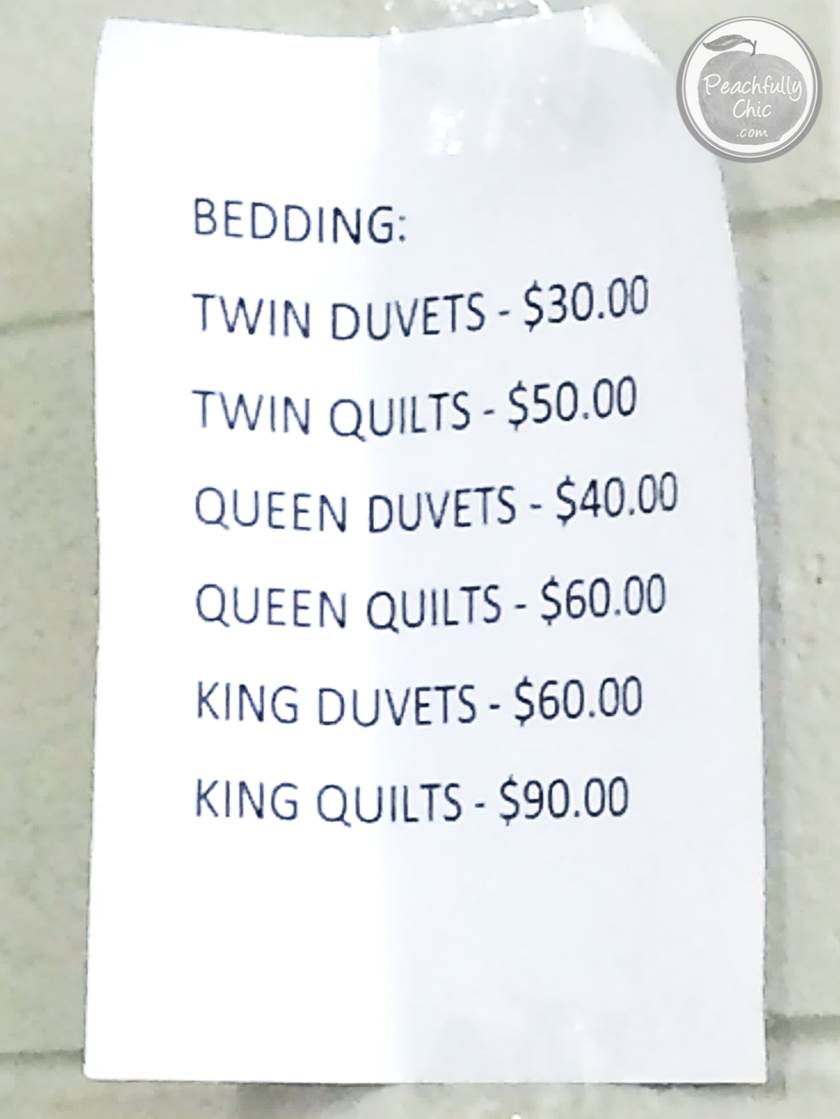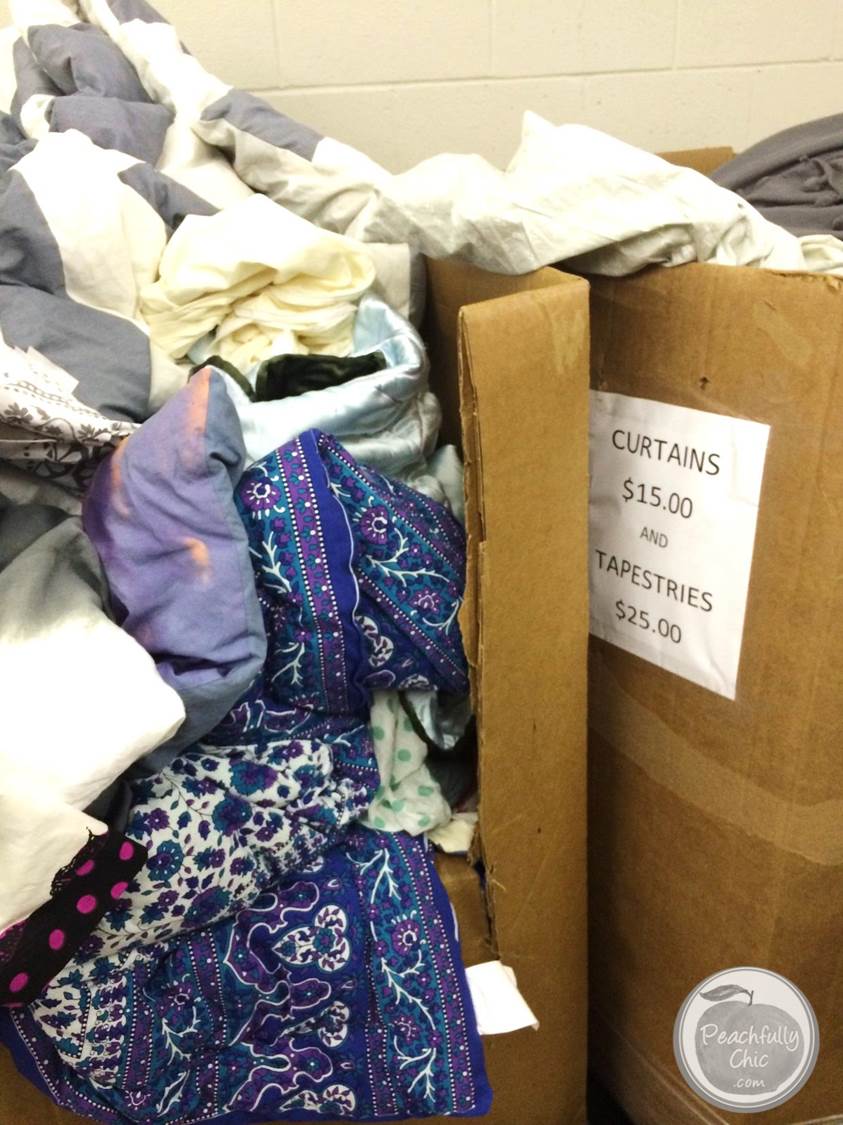 There were some really beautiful comforters and curtains… Great patterns, vibrant colors, beautiful designs!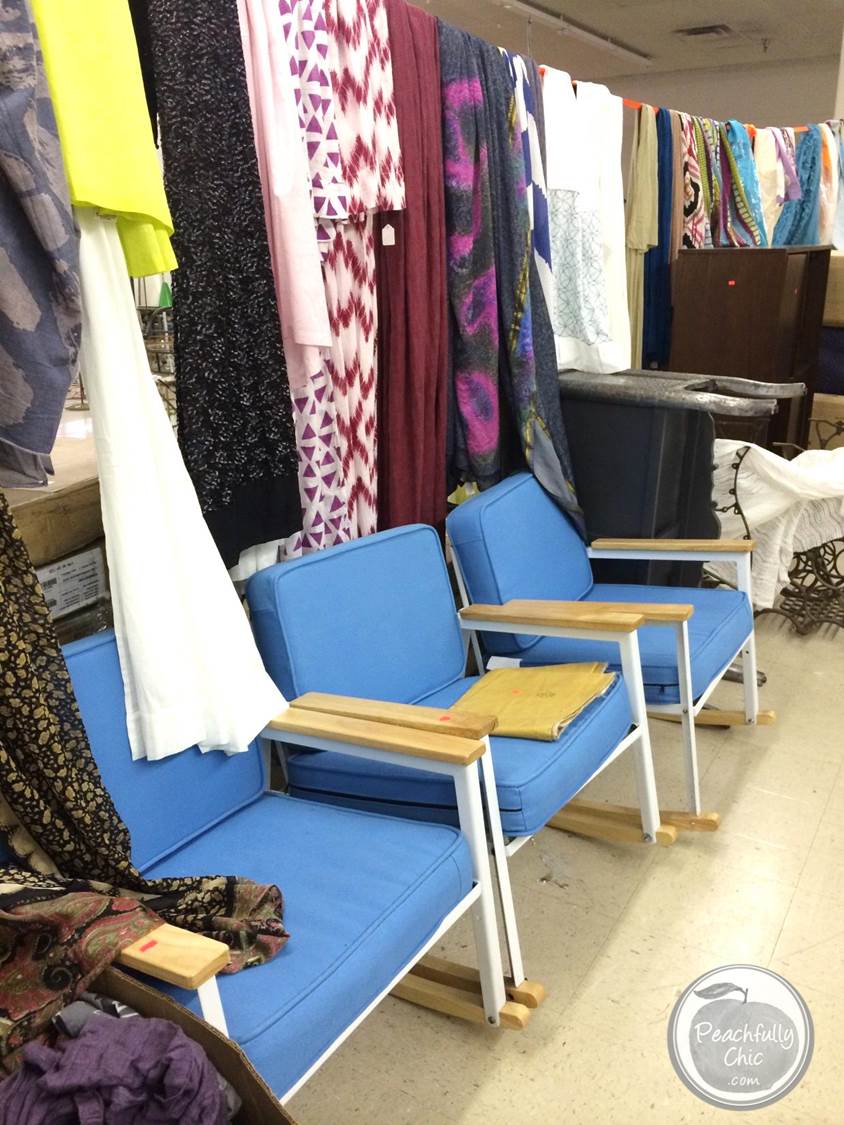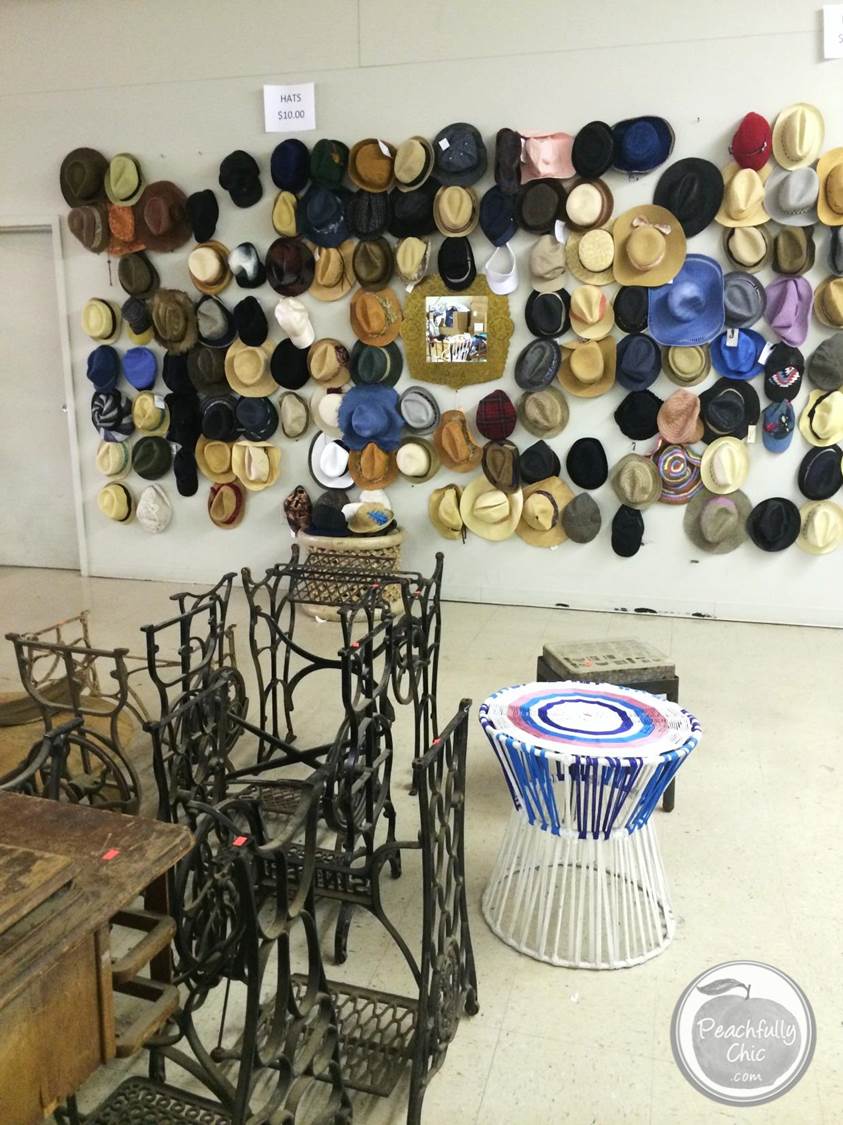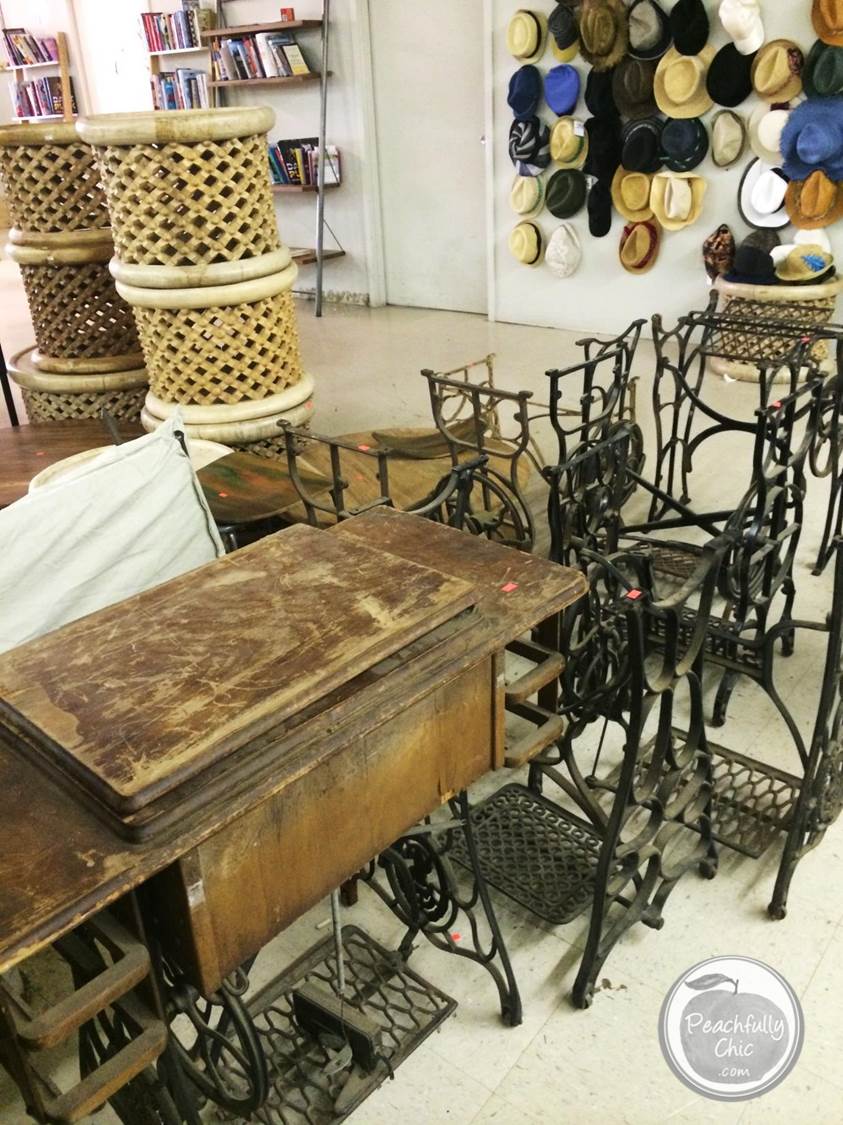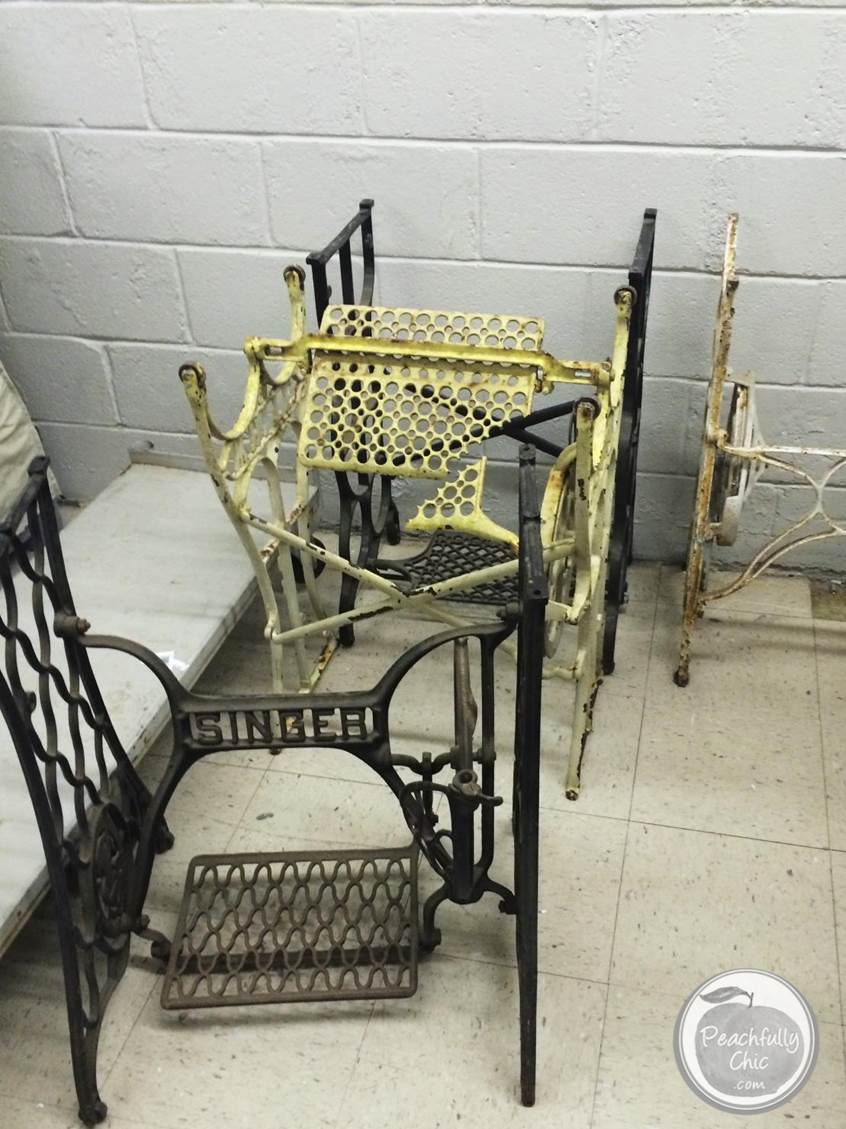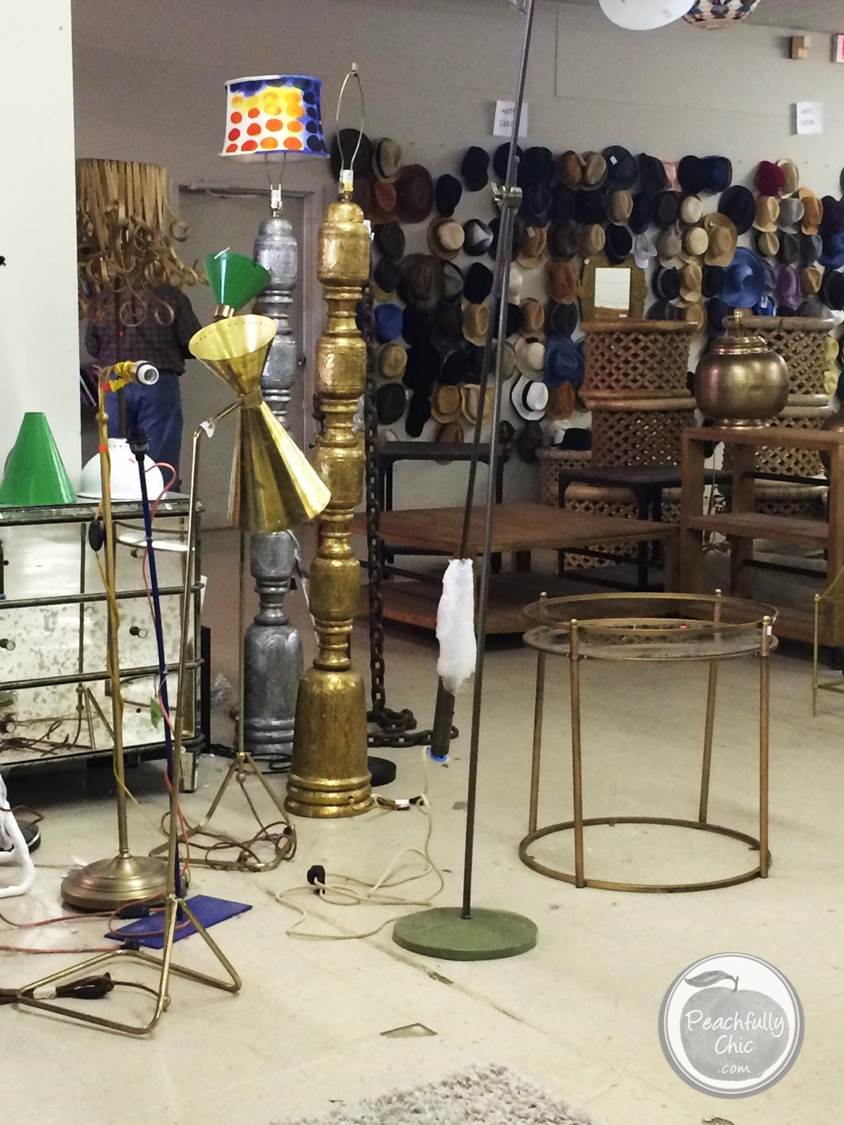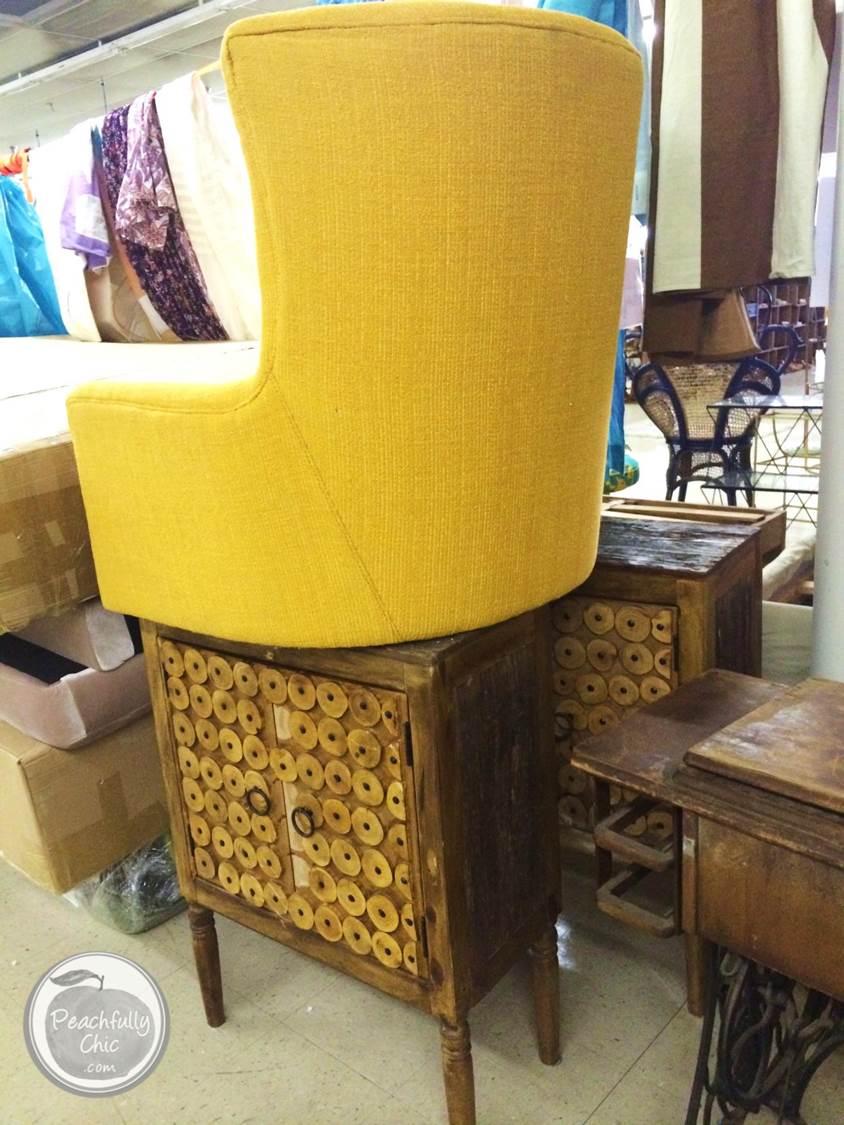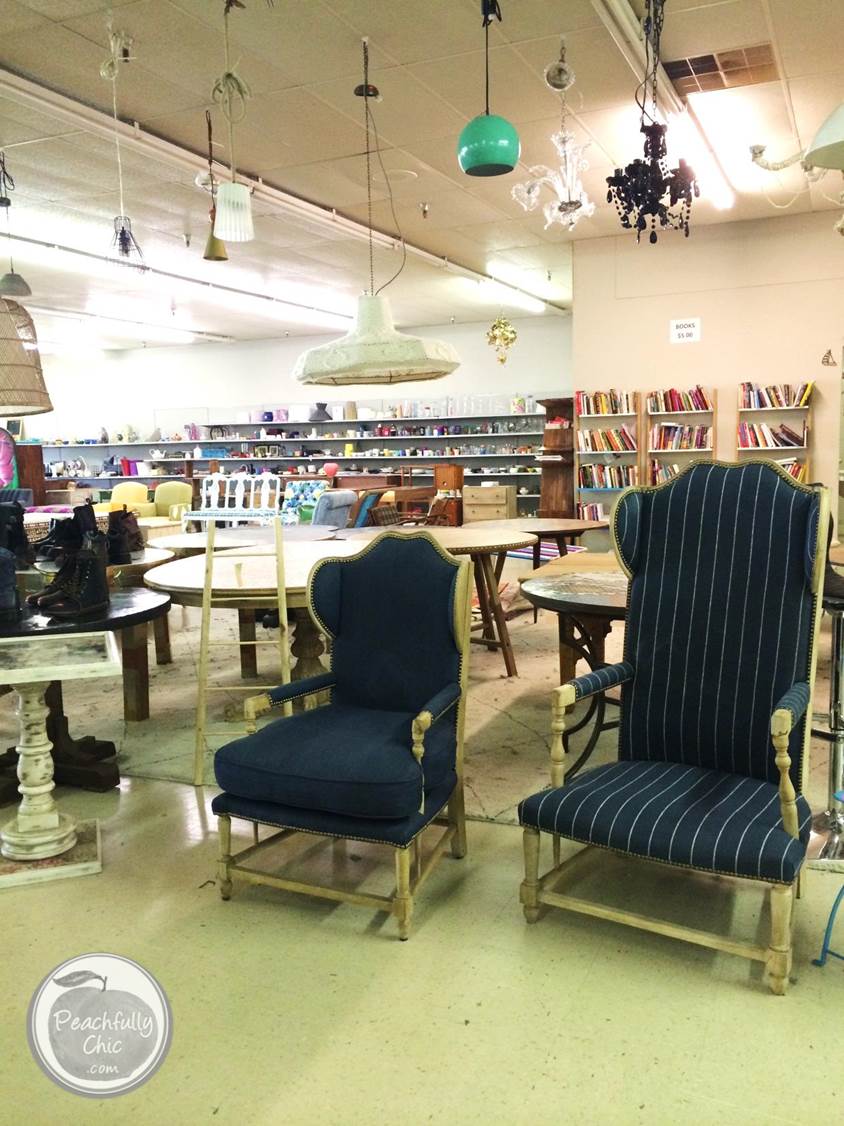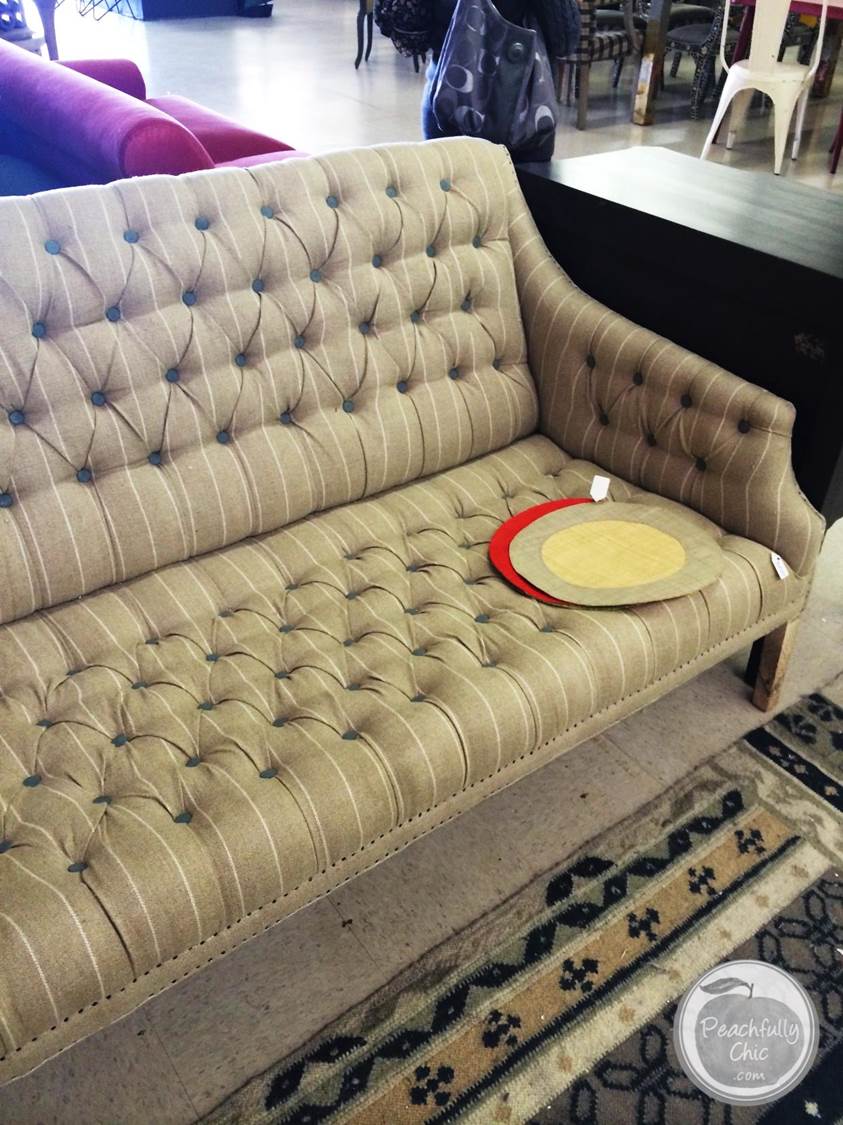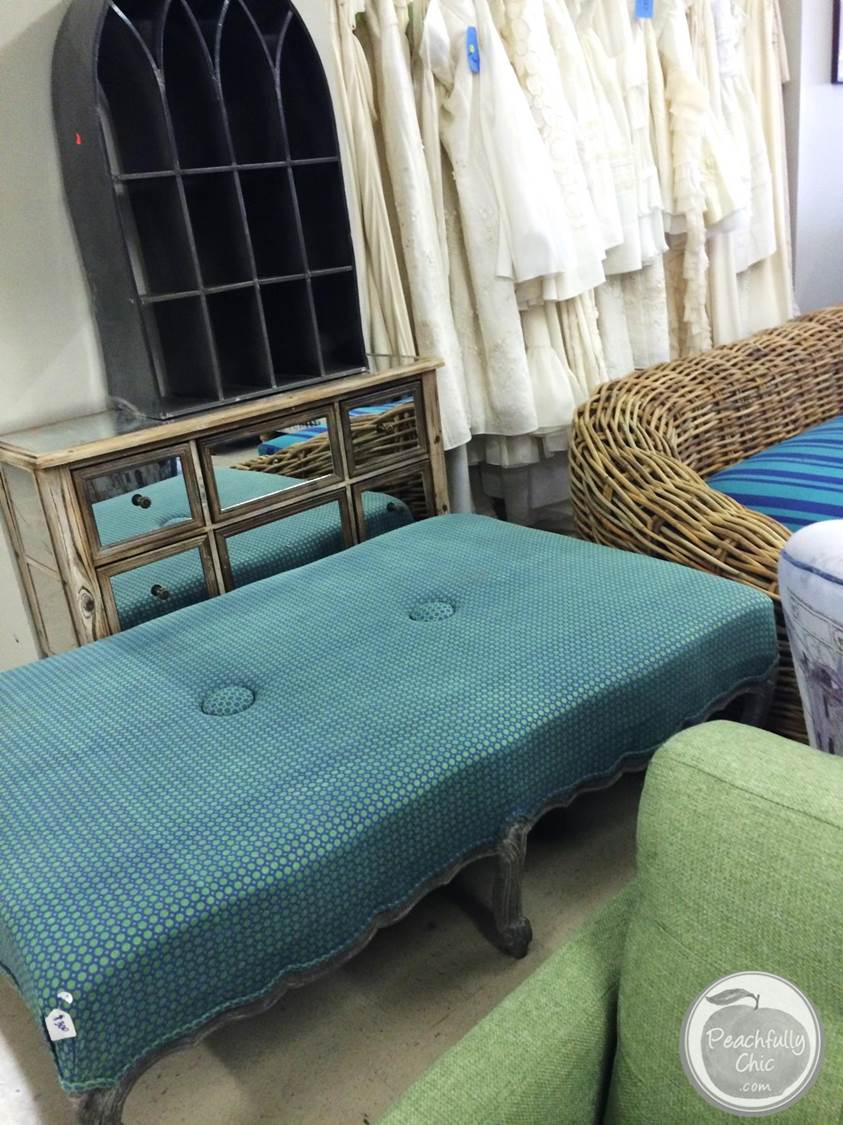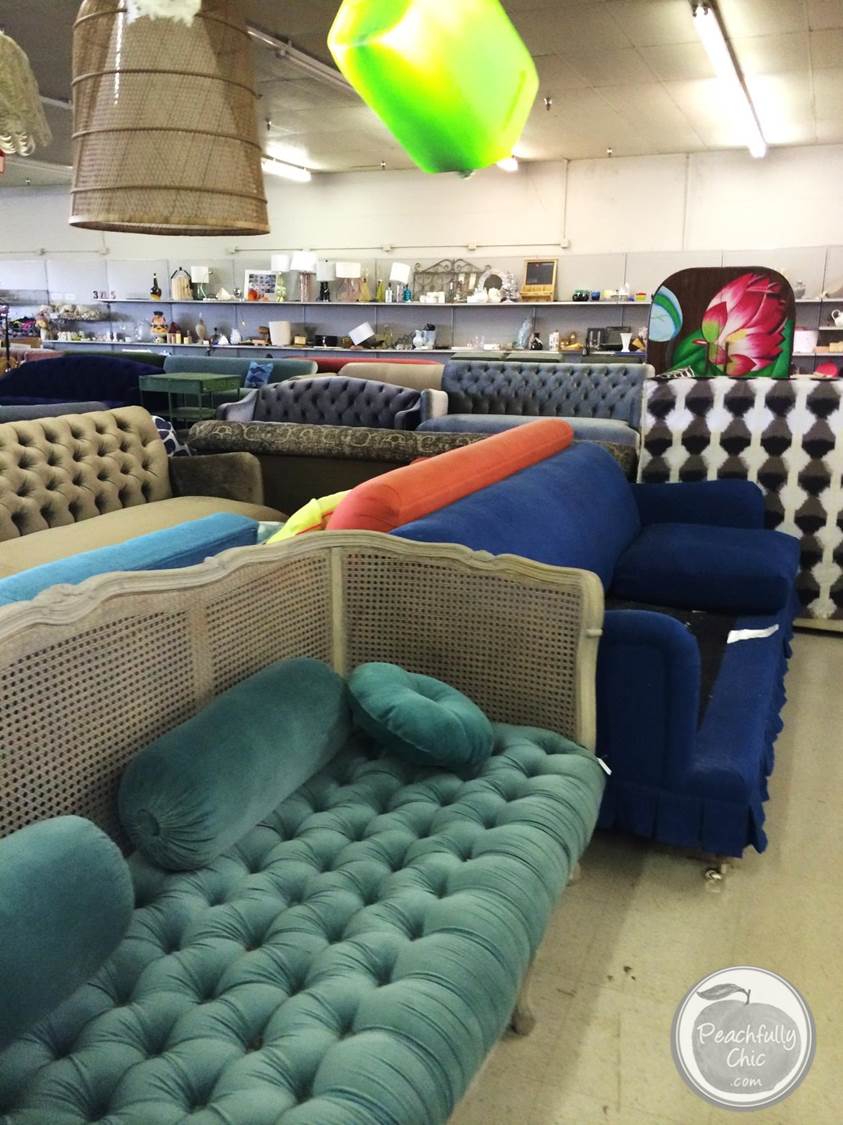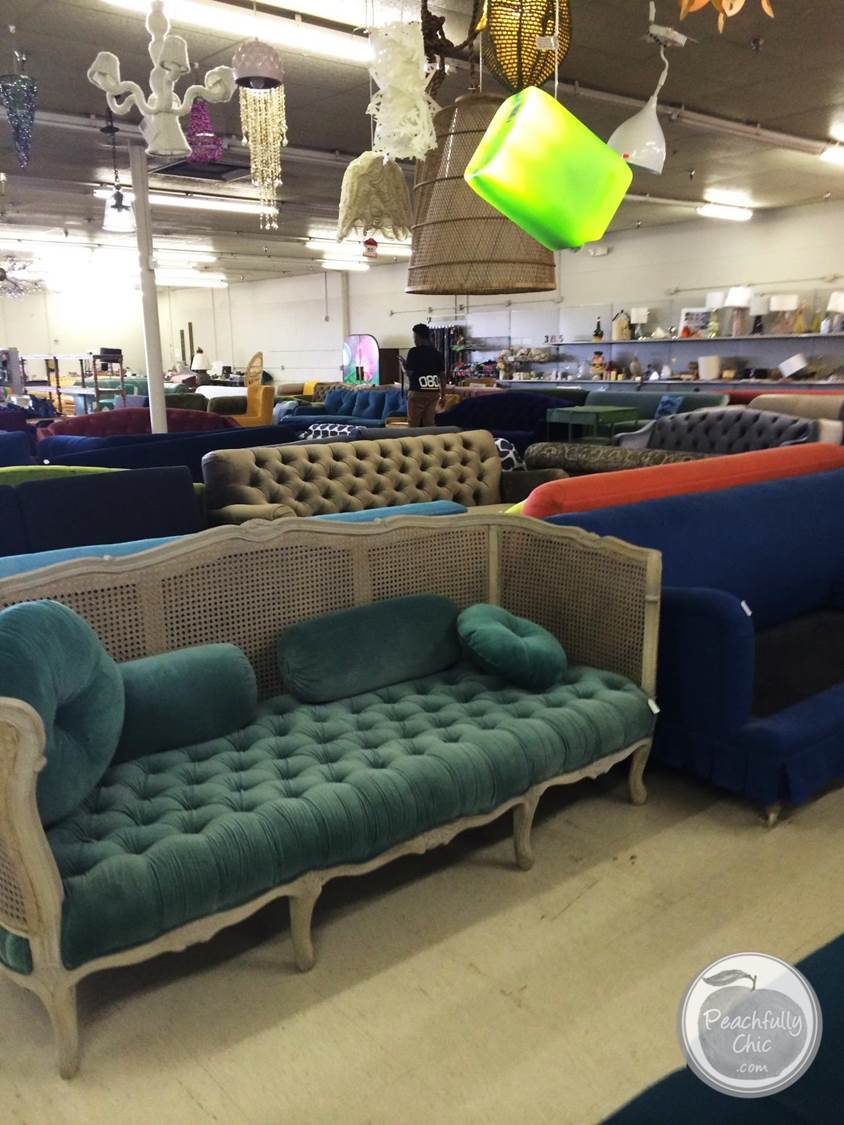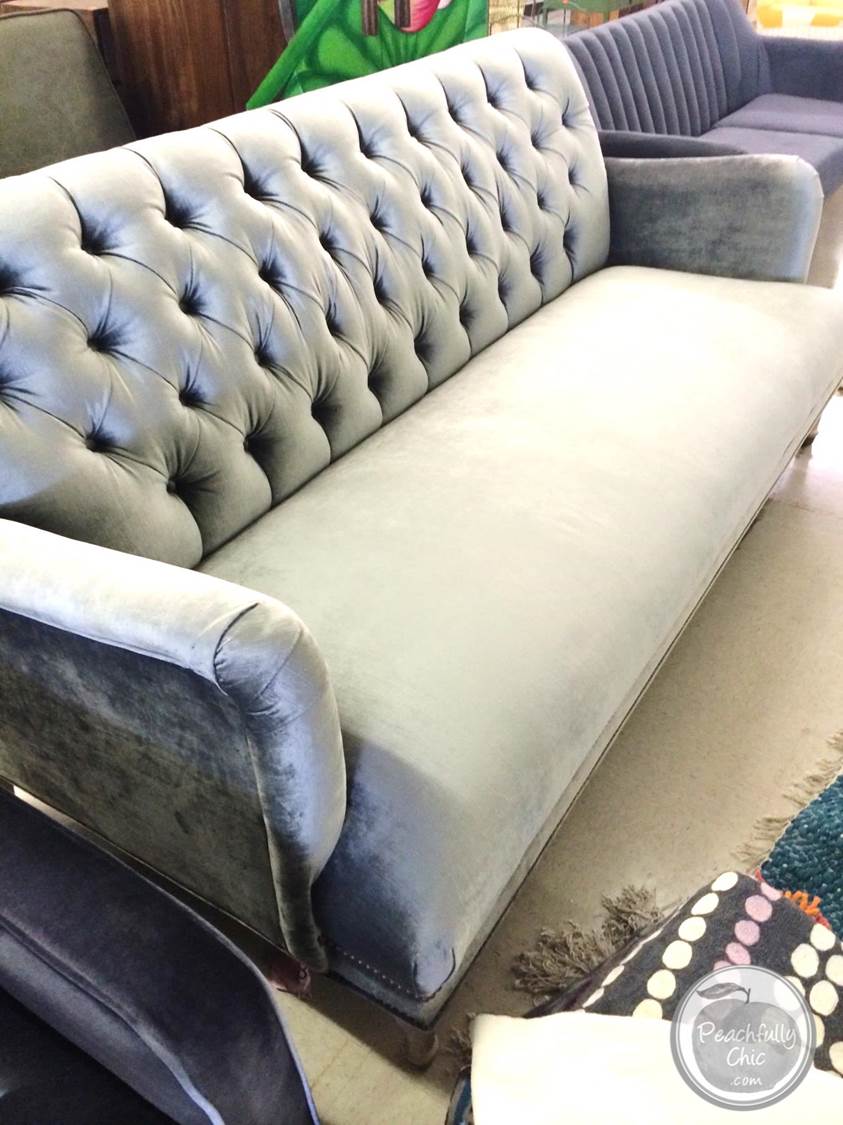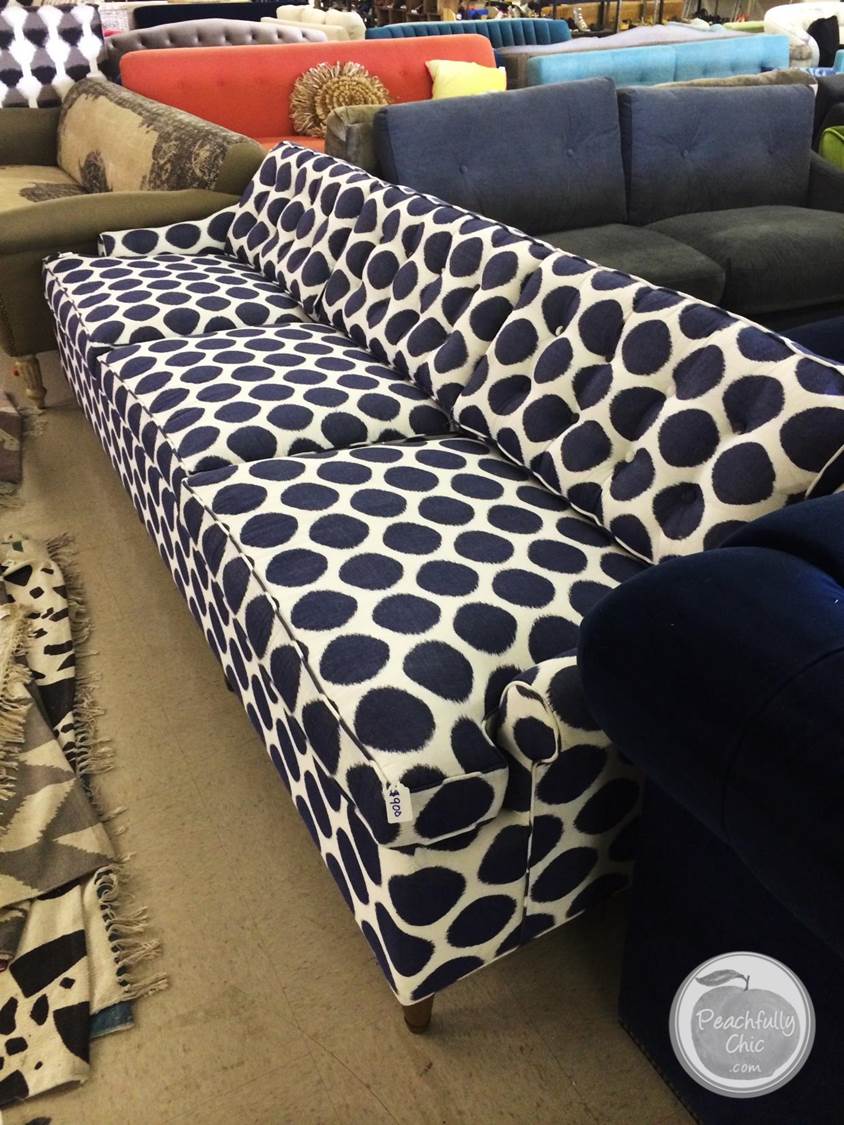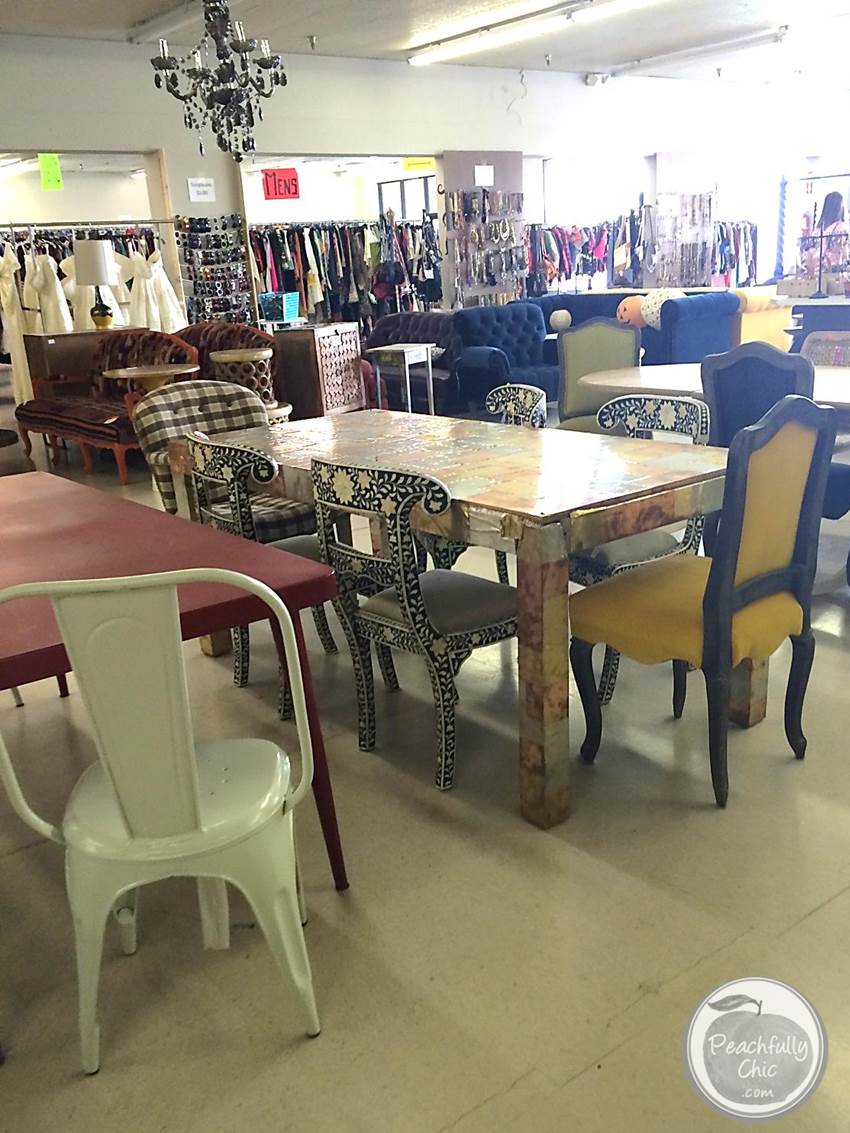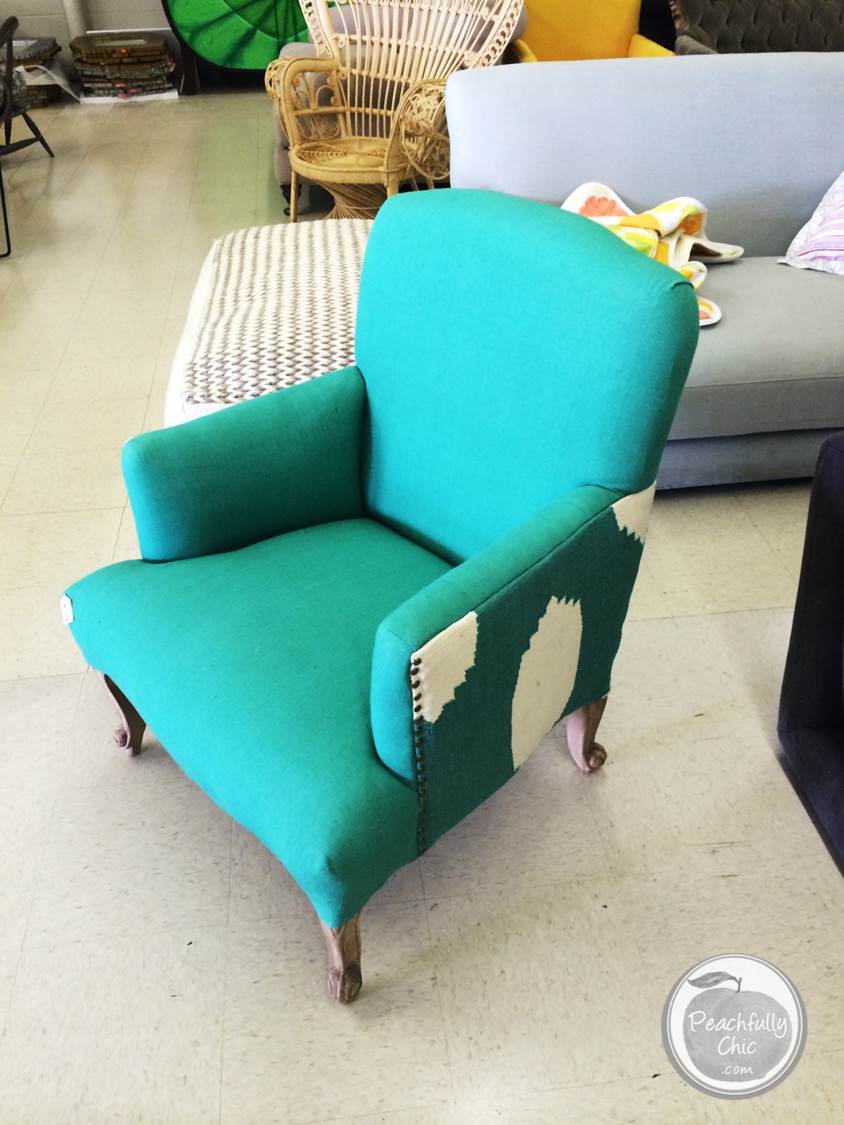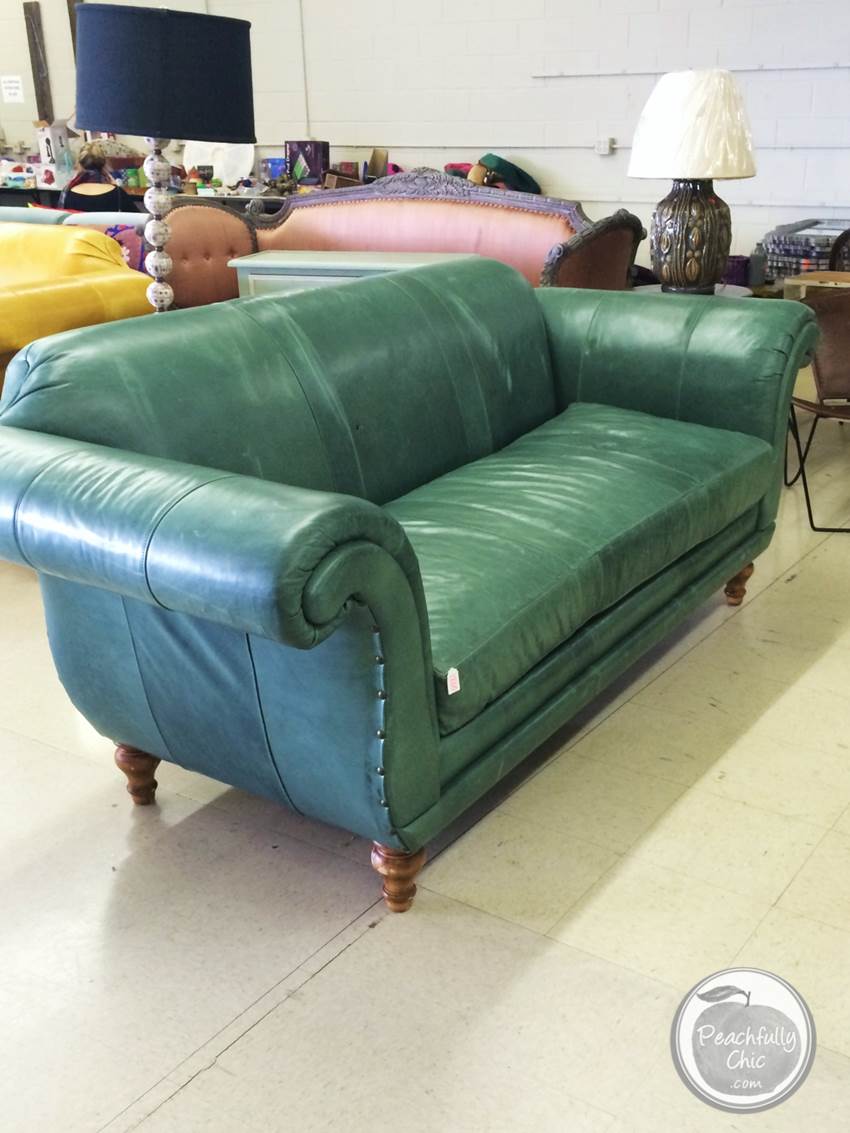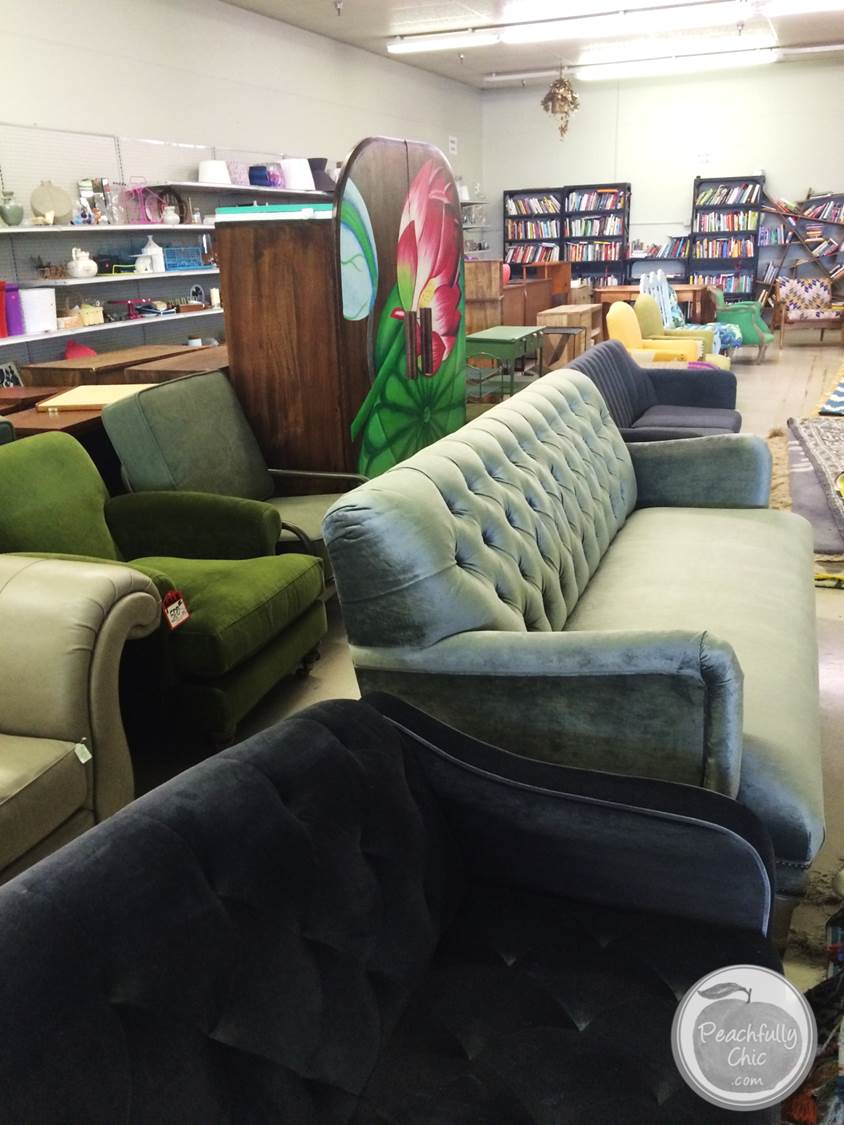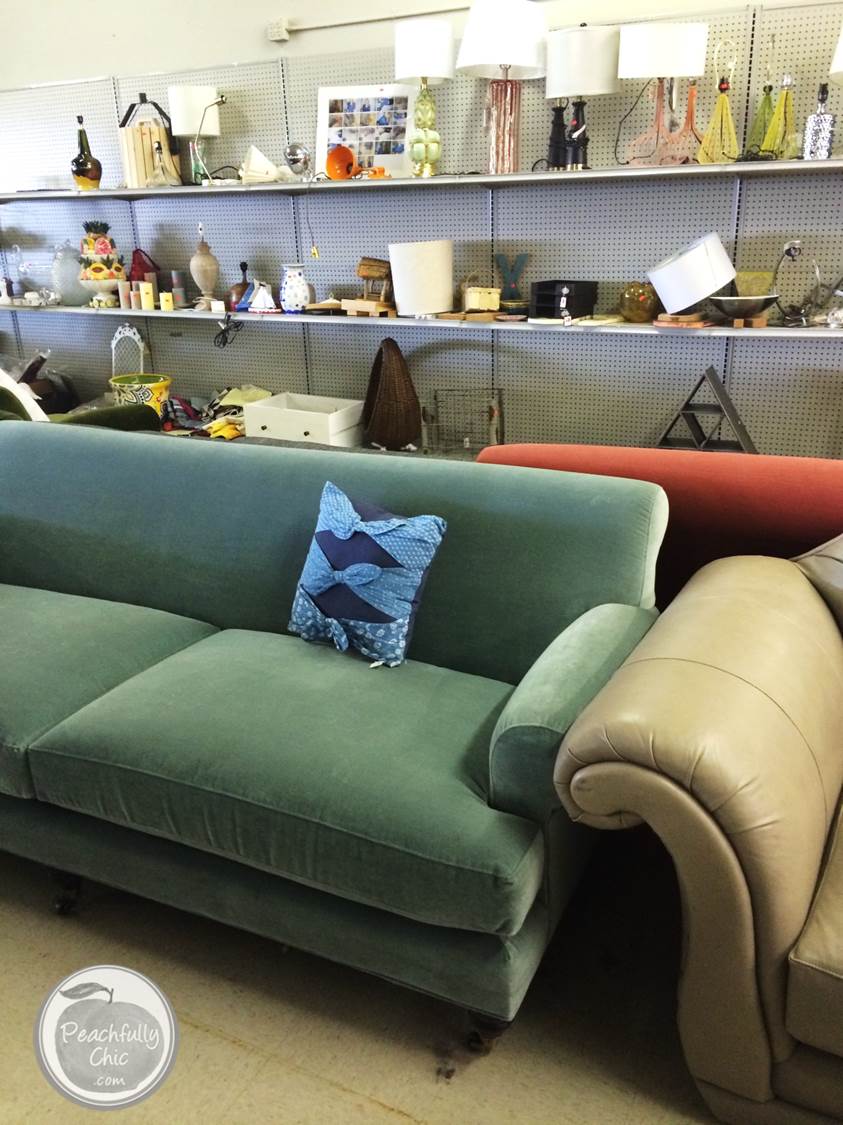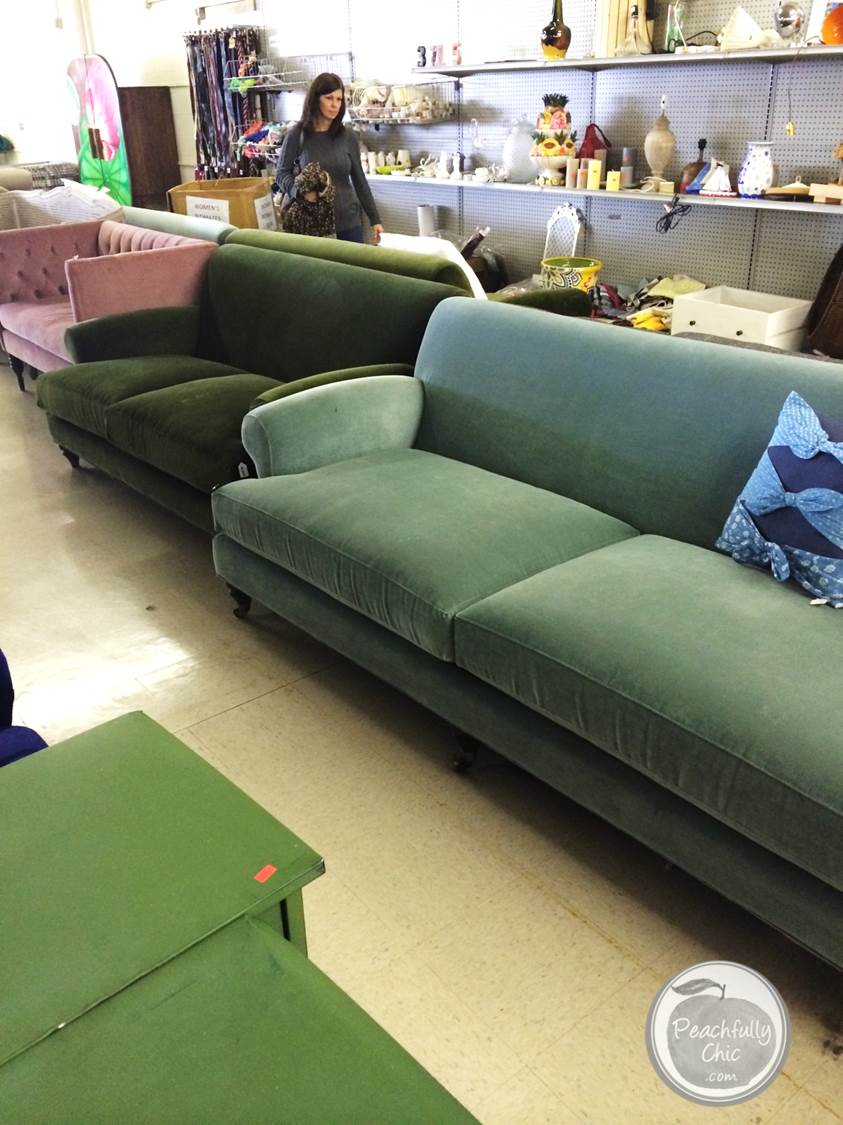 That's mom in the back row up above… Since she lives in Augusta, it's a great excuse for me to come back and spend a little more time digging through this place.  Plus she makes a great shopping buddy!
Also, In case you didn't pick up on it yet from the over abundance of photos, this is not going to be a Rooms-To-Go experience by shopping for furniture at Final Cut… but this is the place to find that unique piece of furniture that's signature to Anthropologie & Urban Outfitters style… something with a little more flare!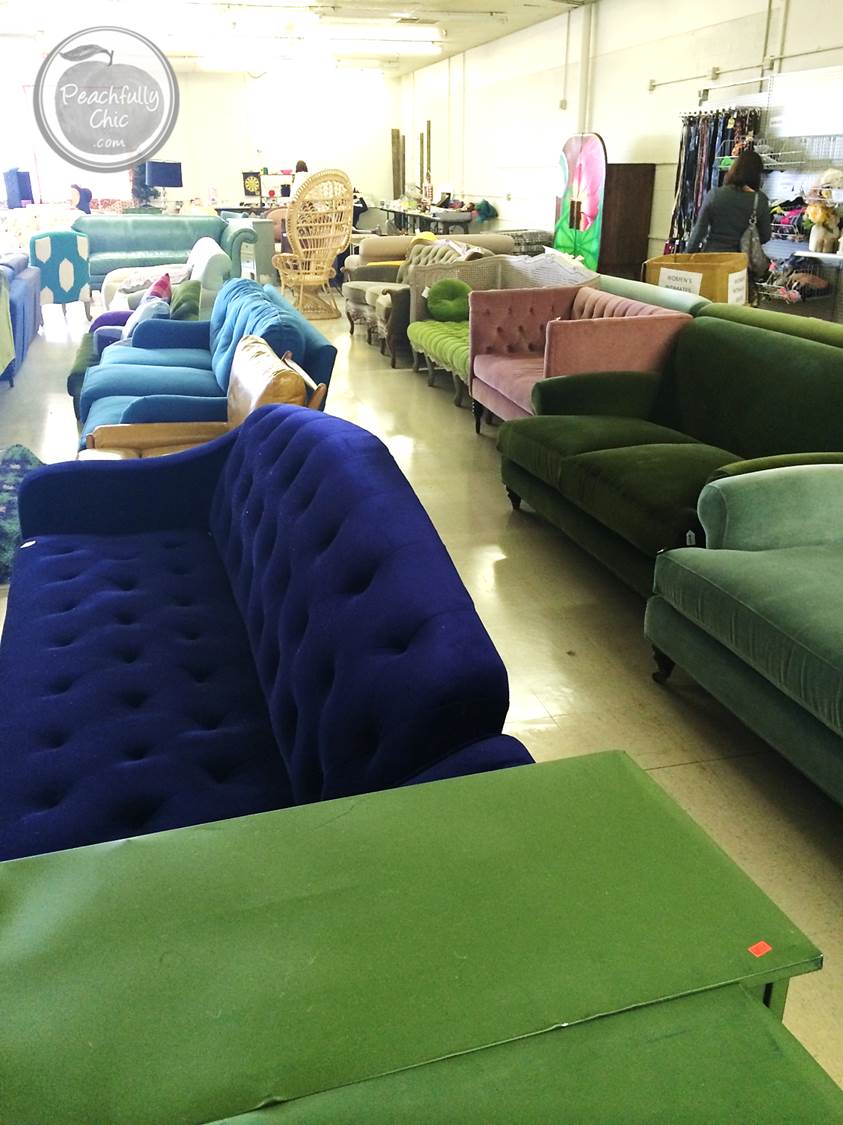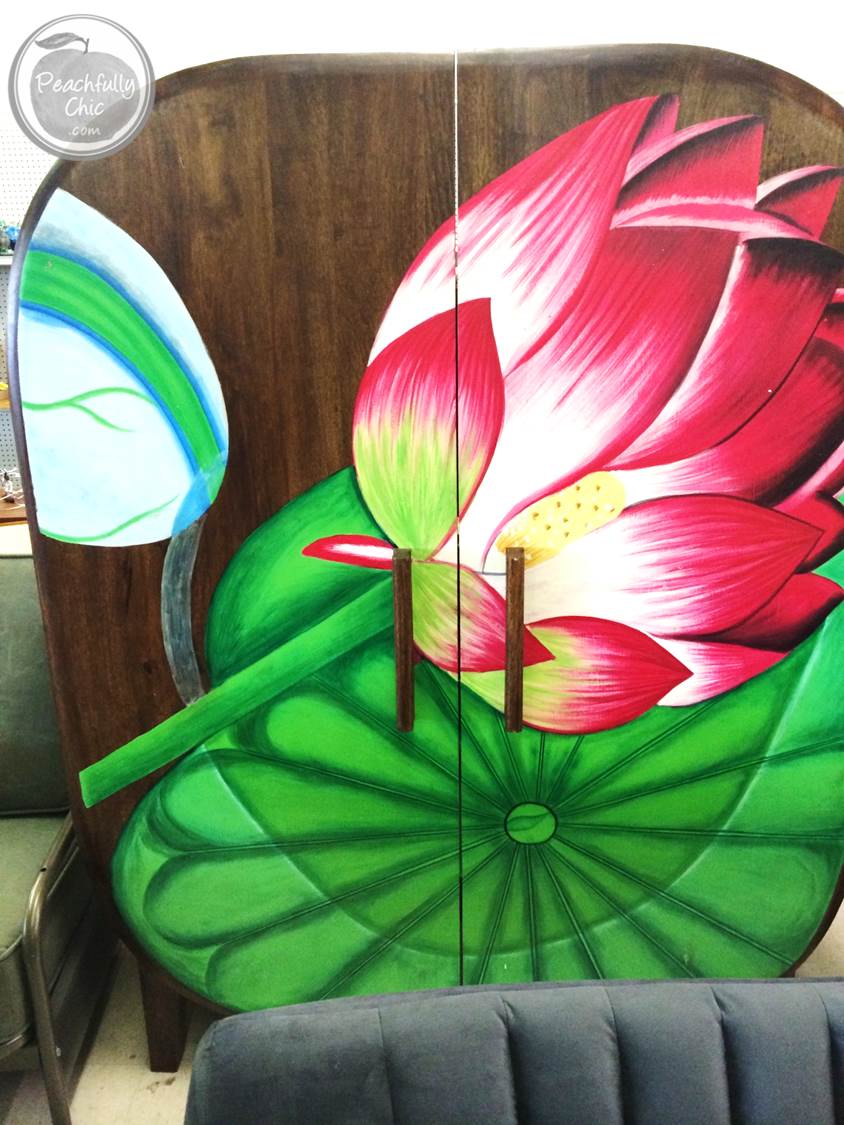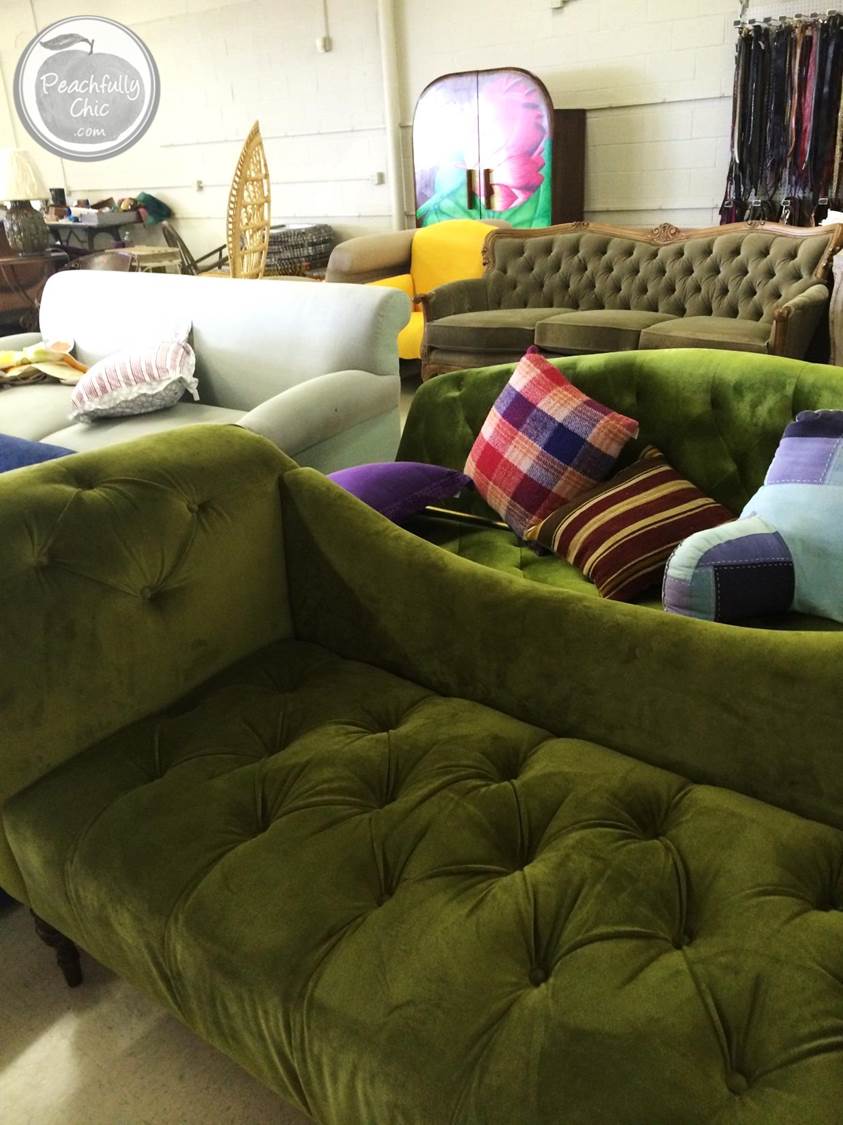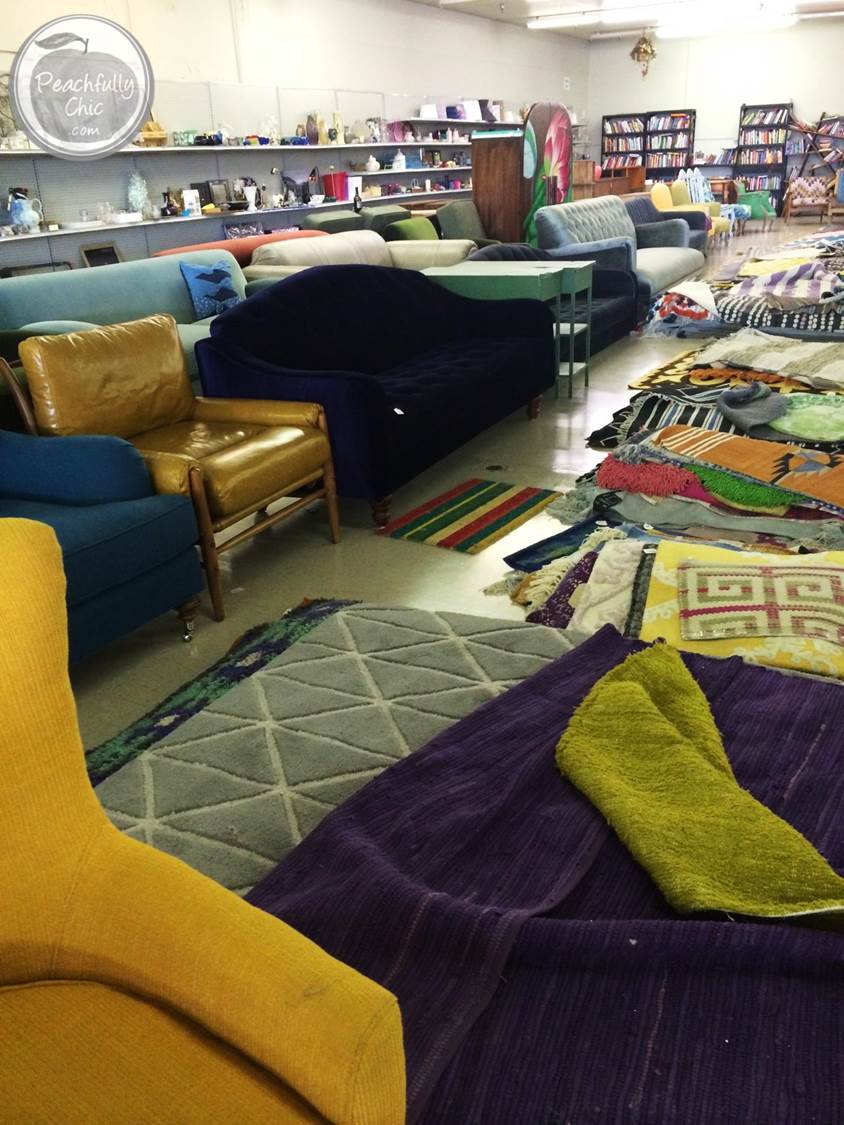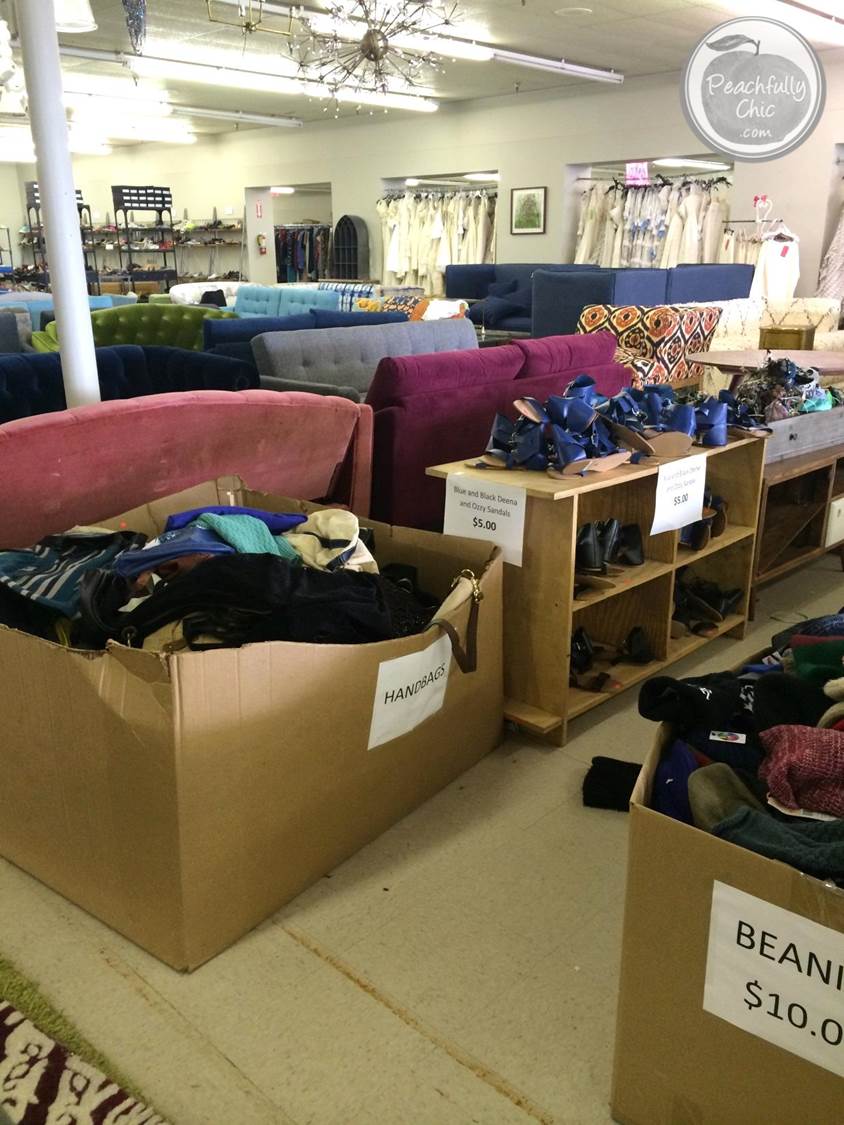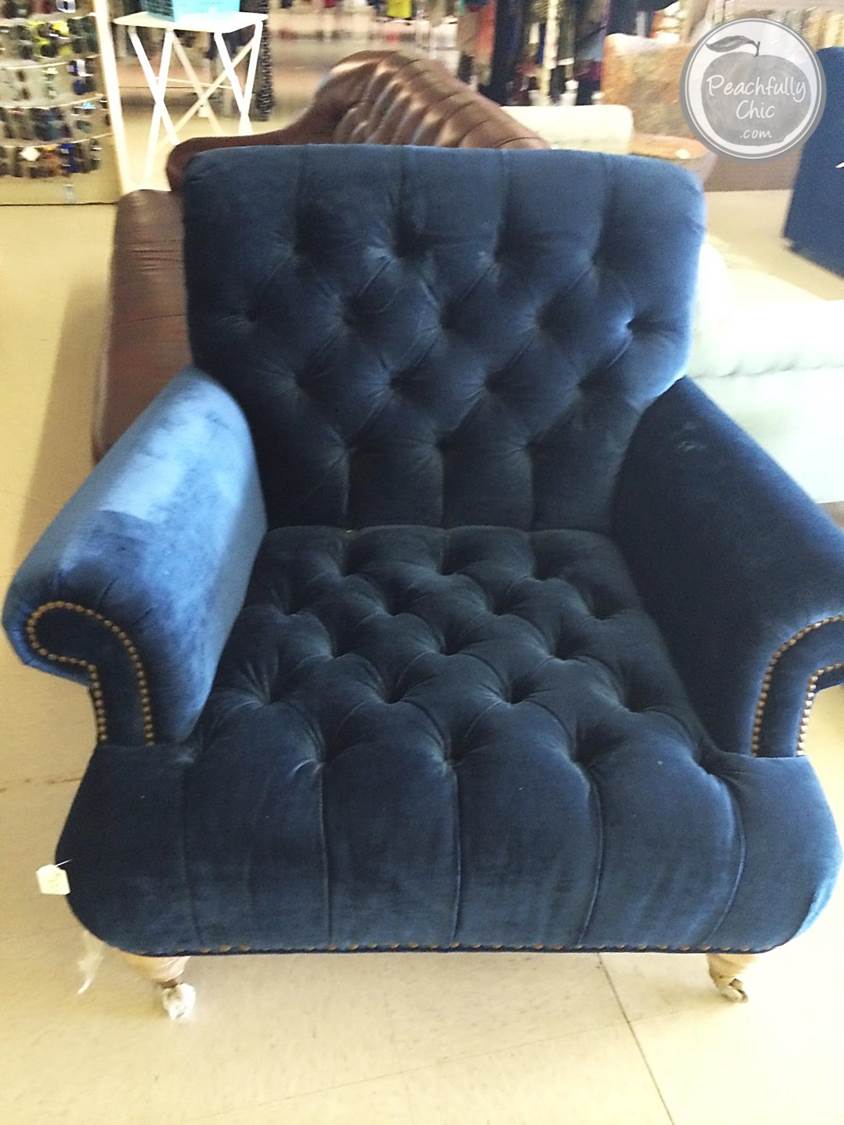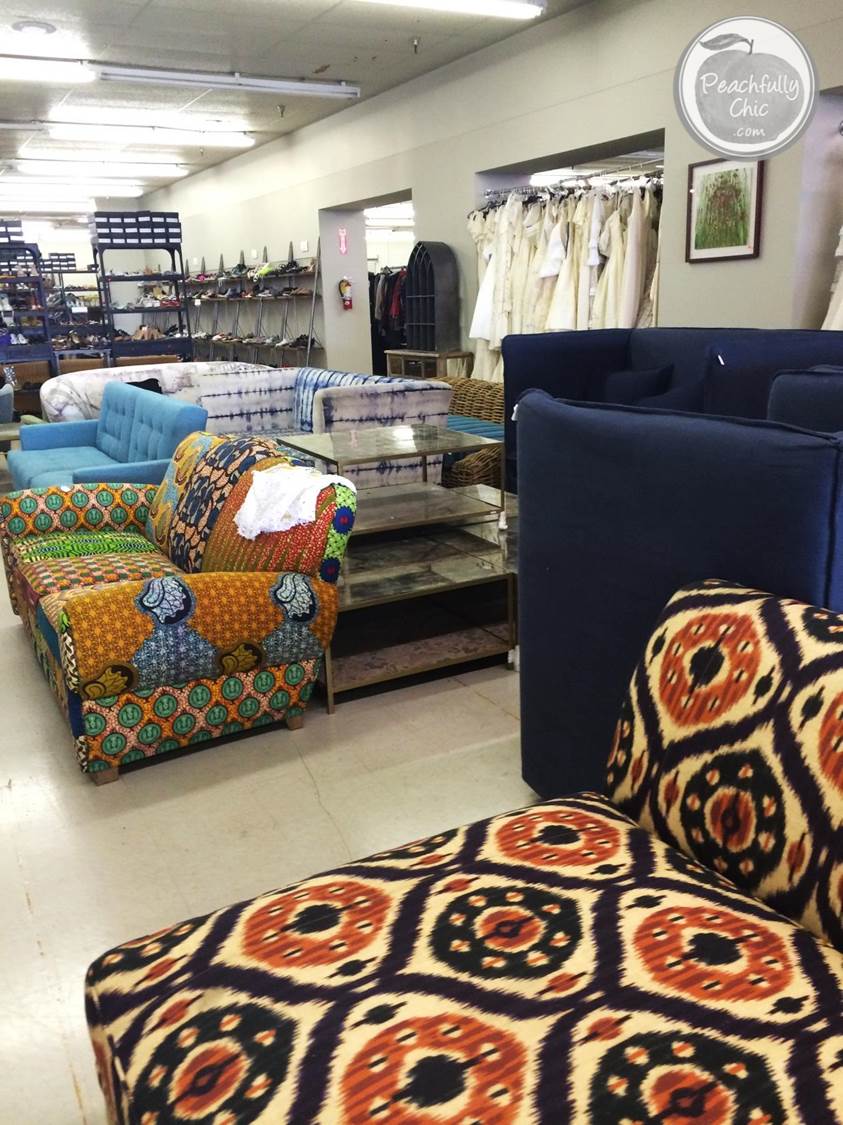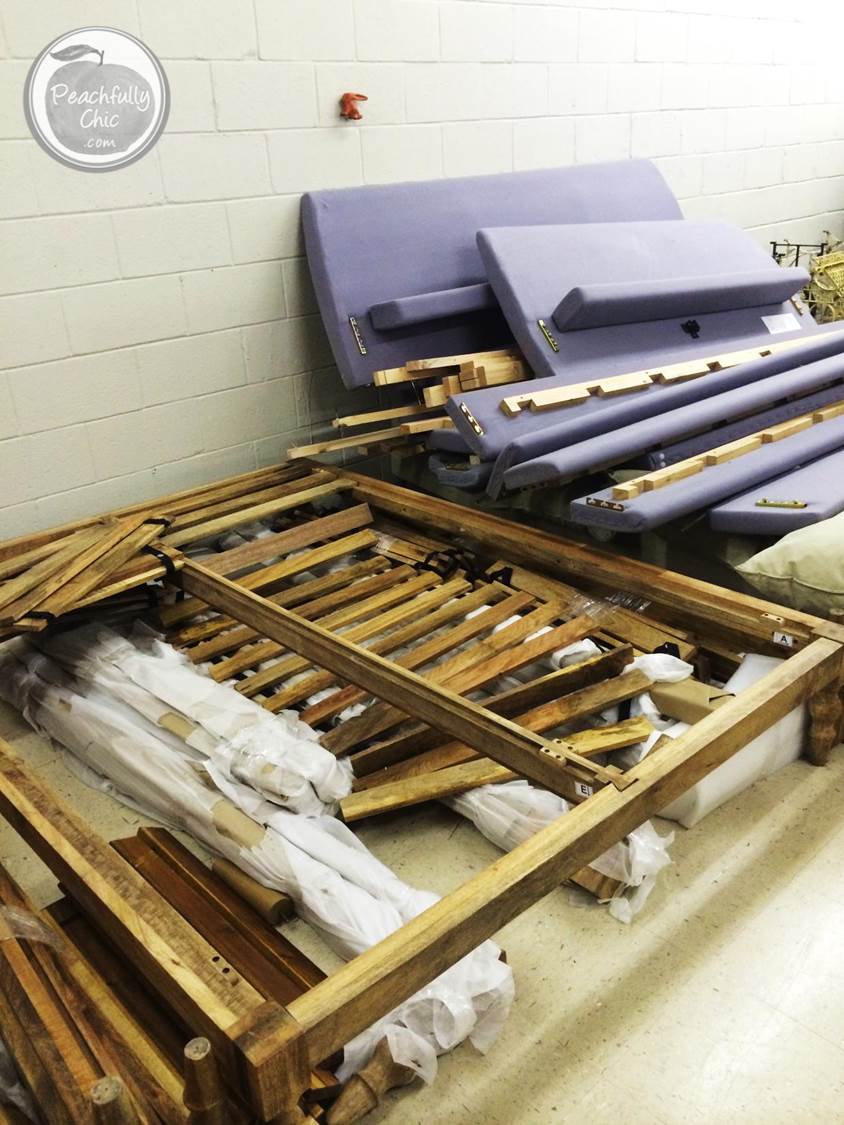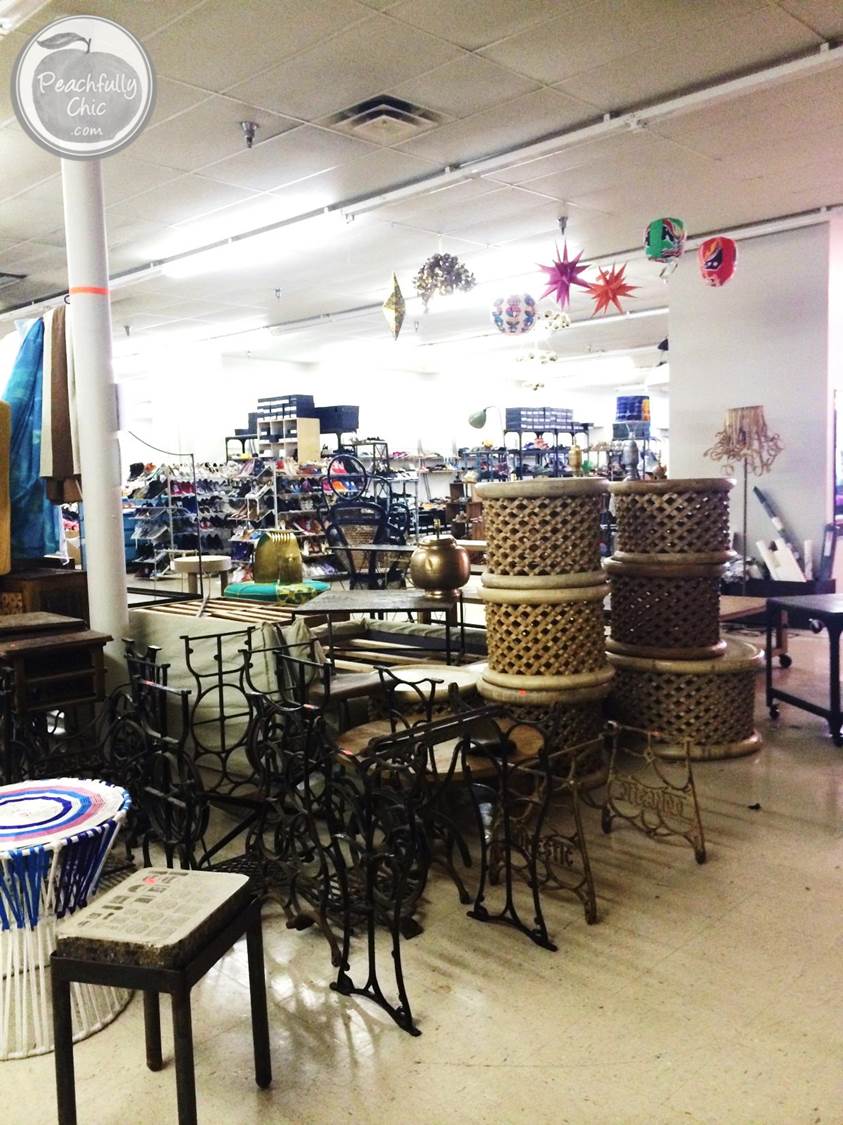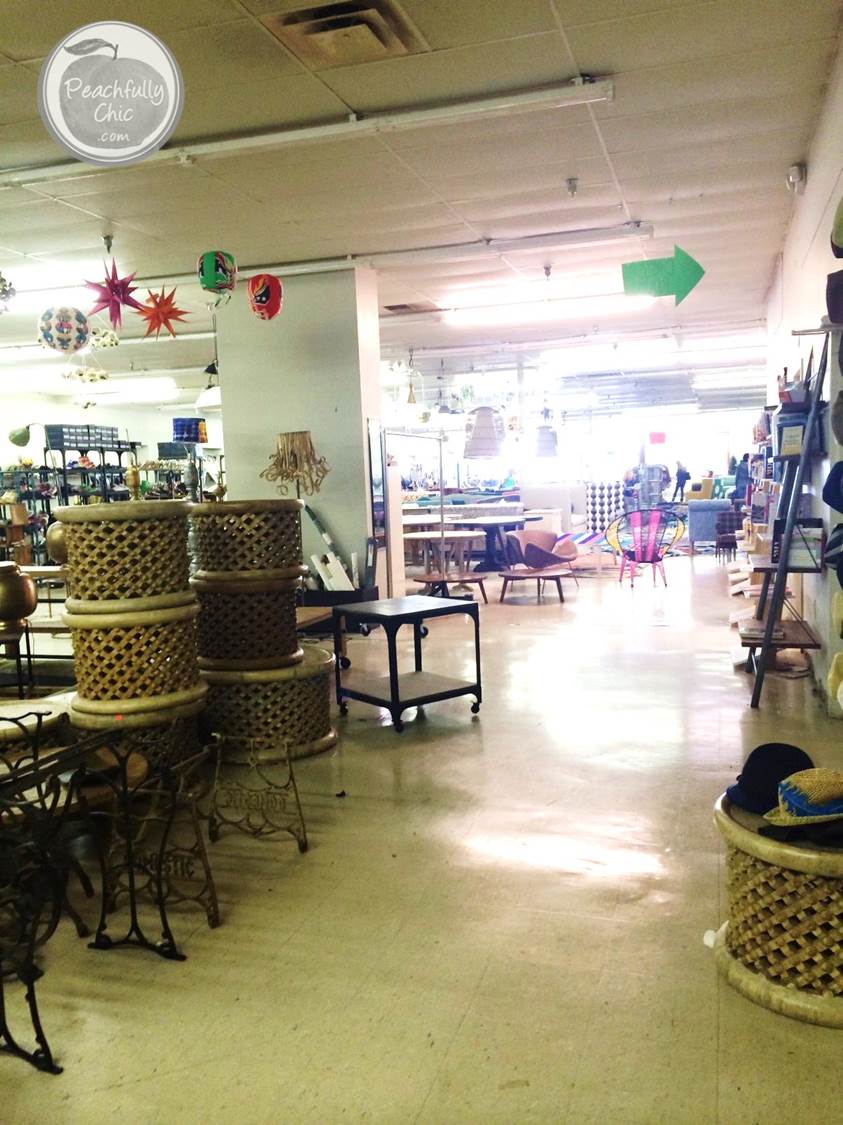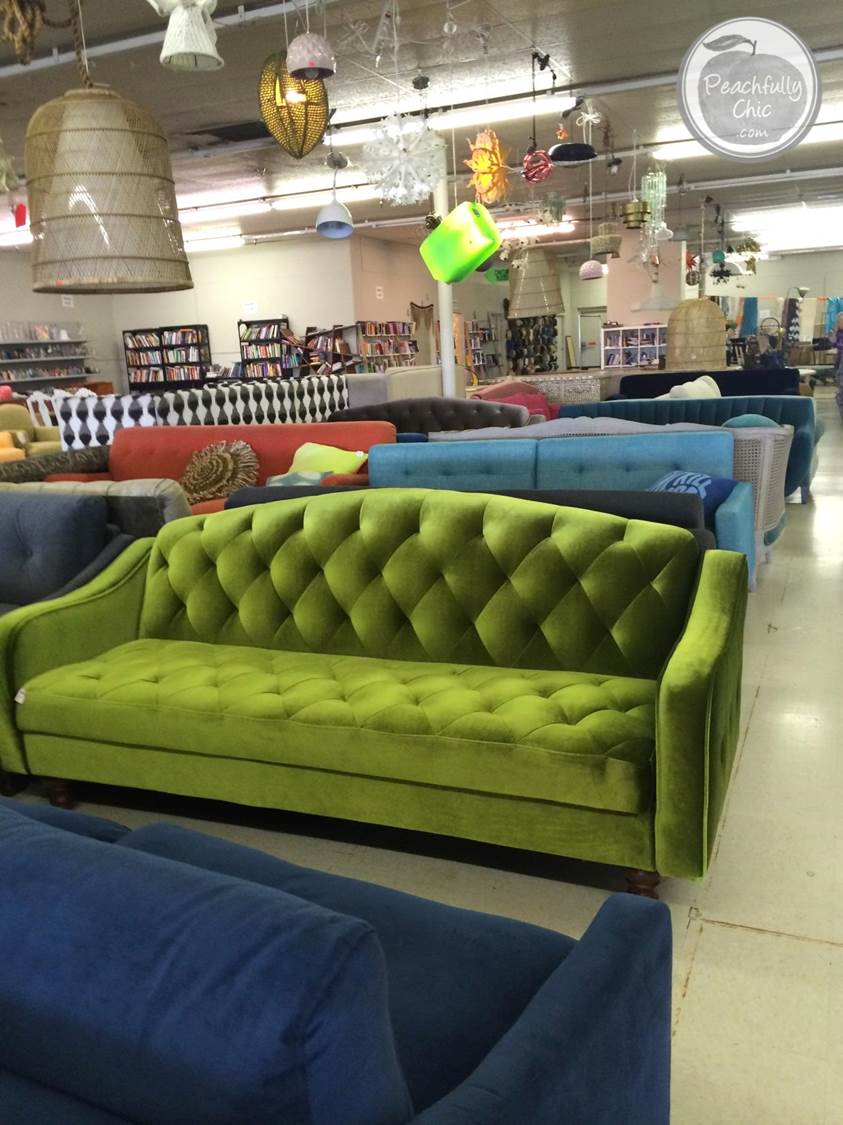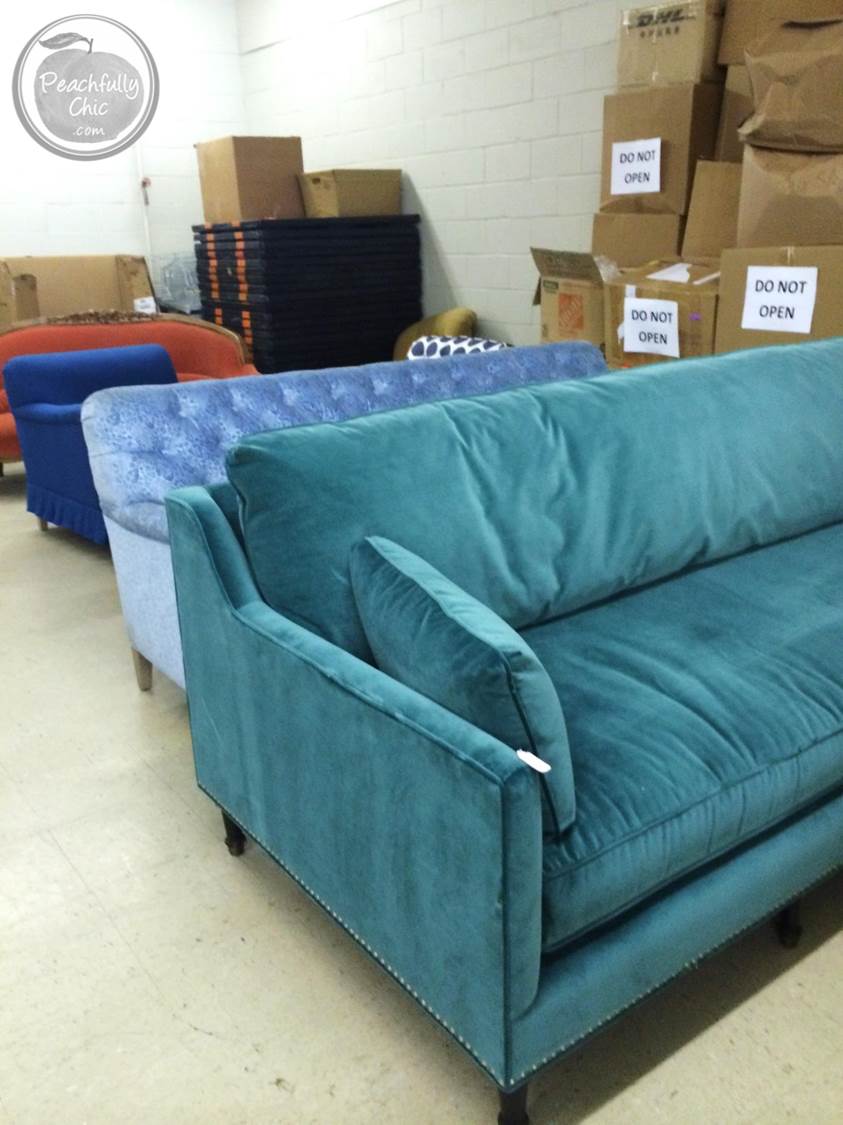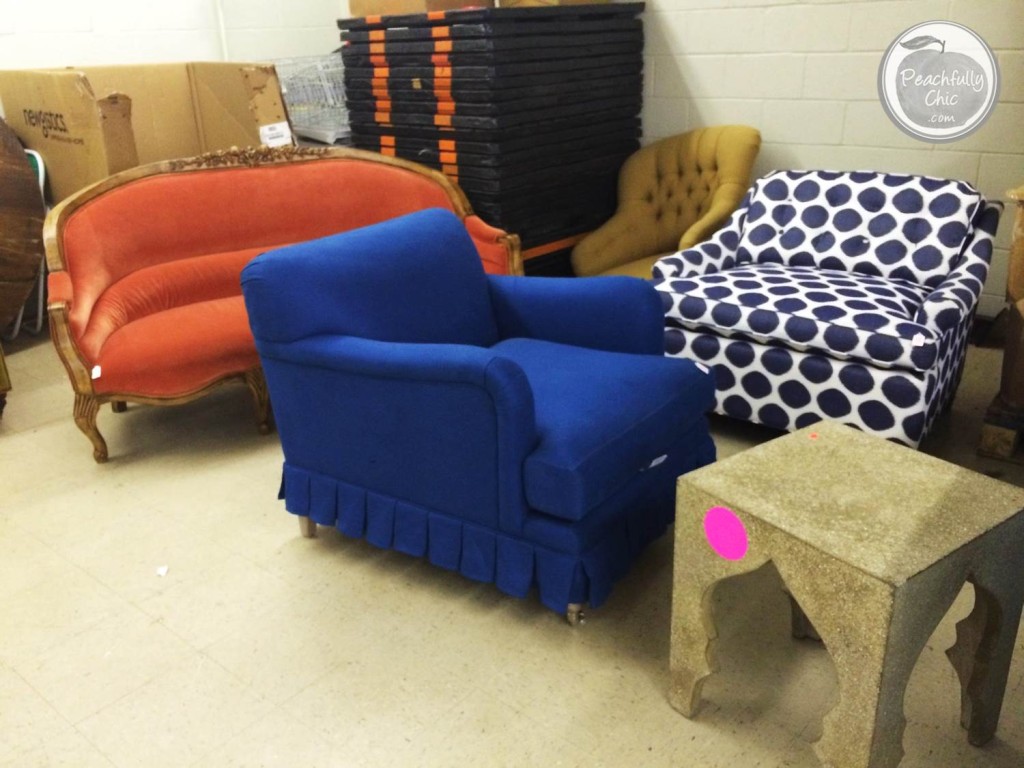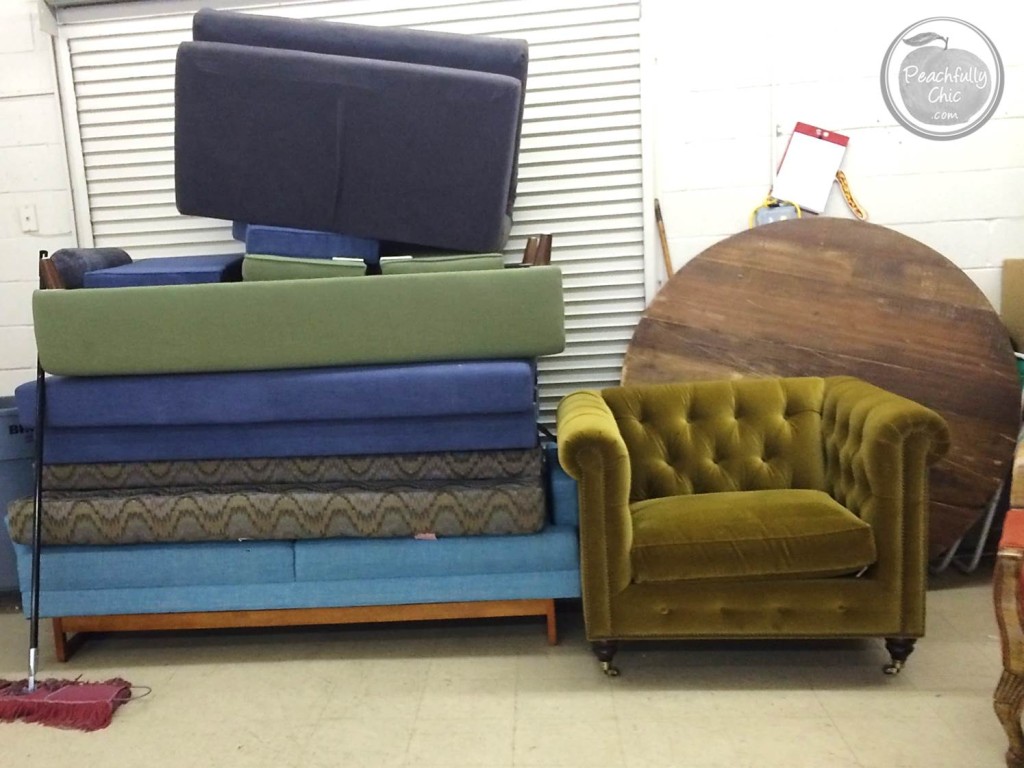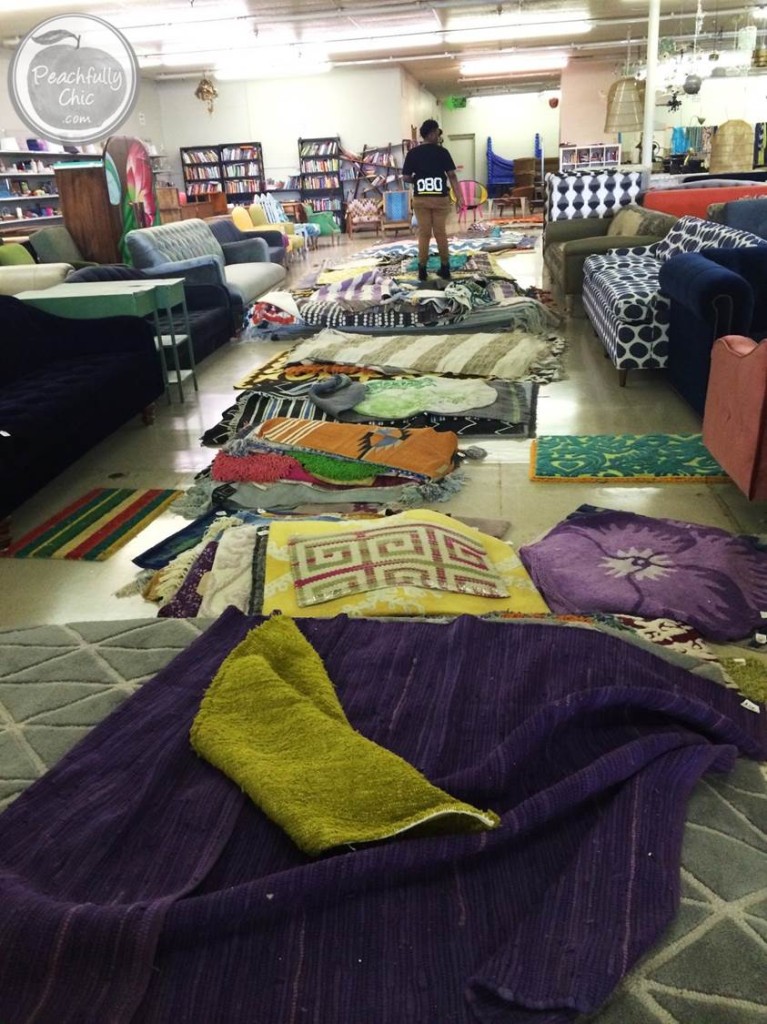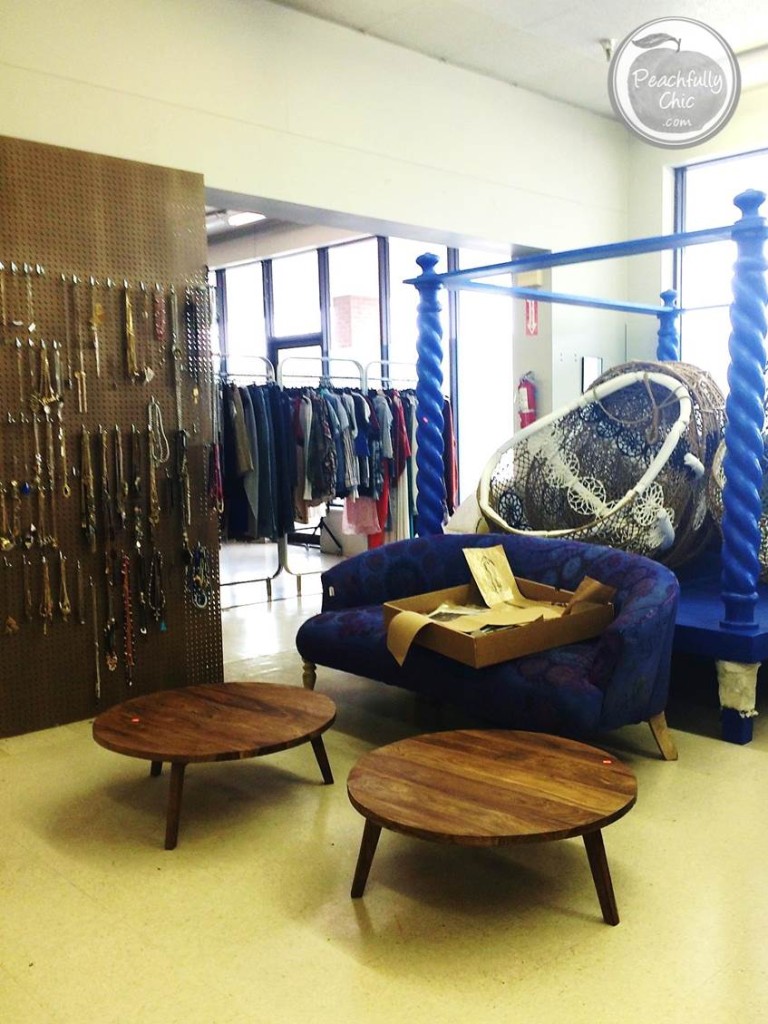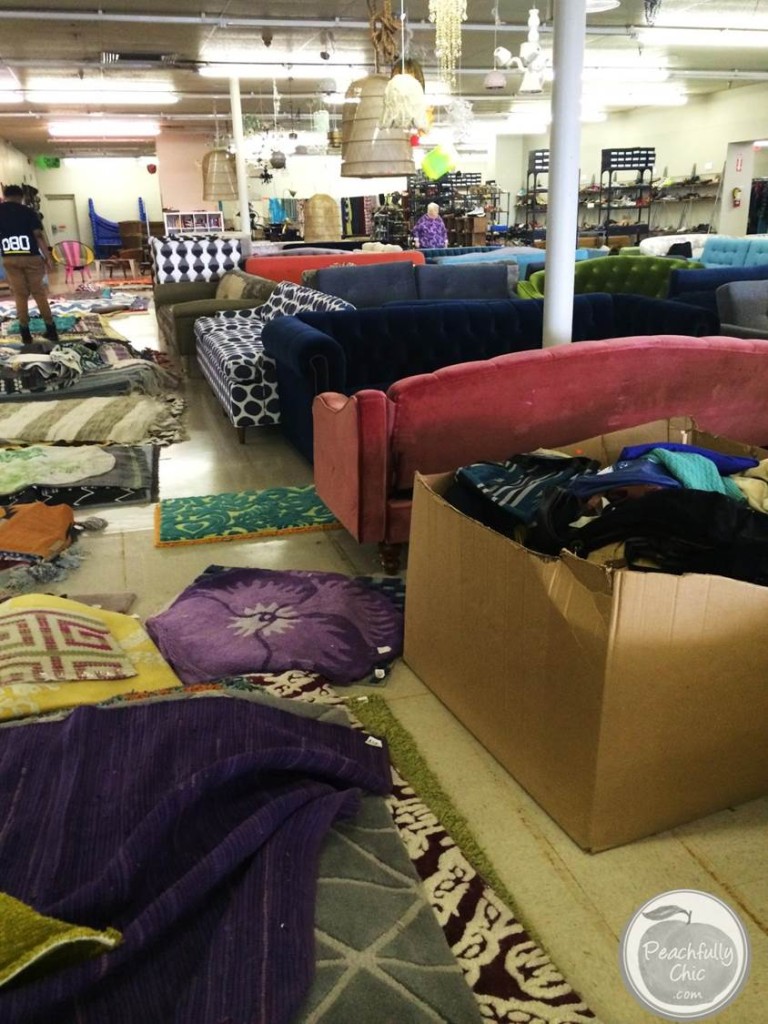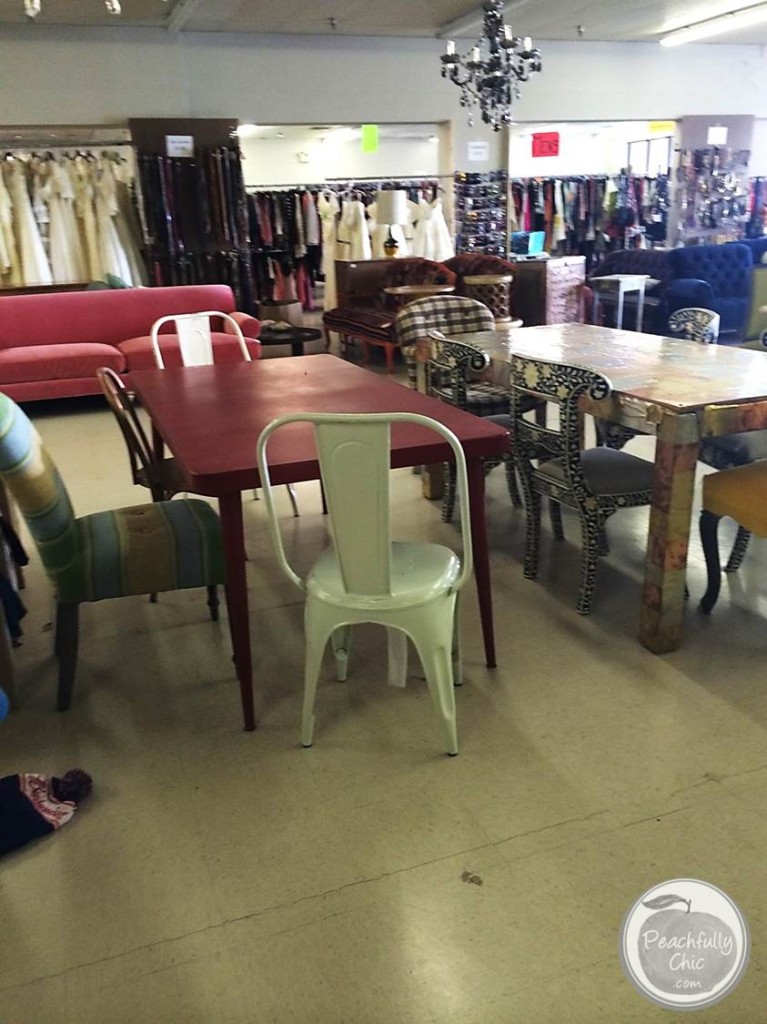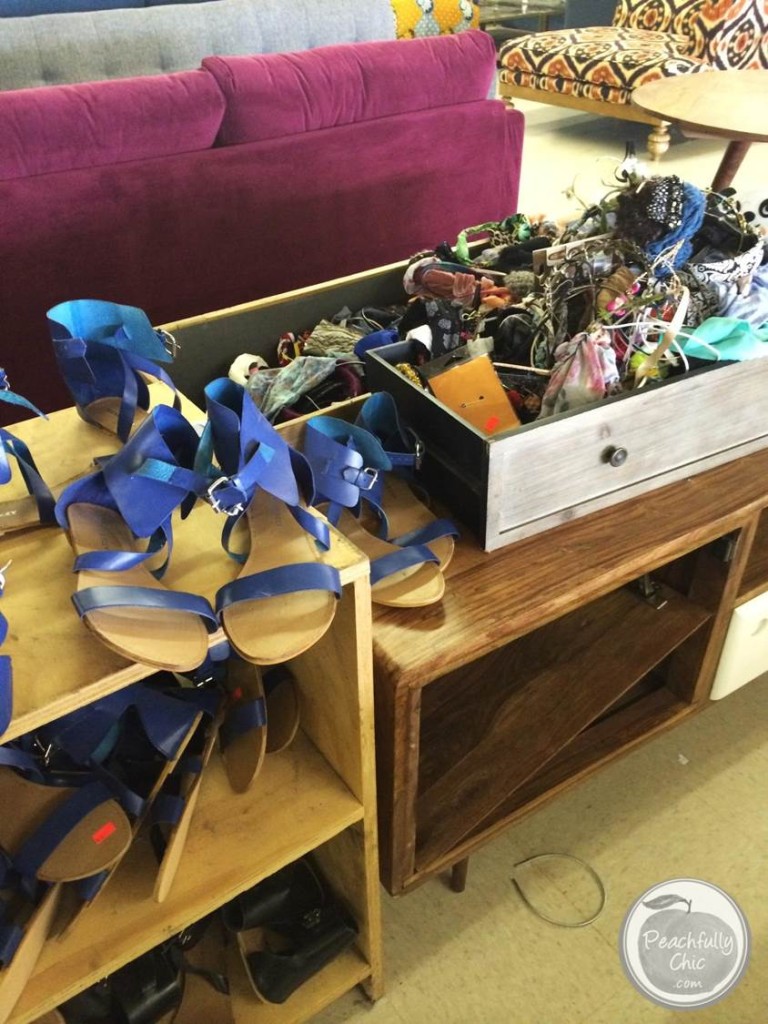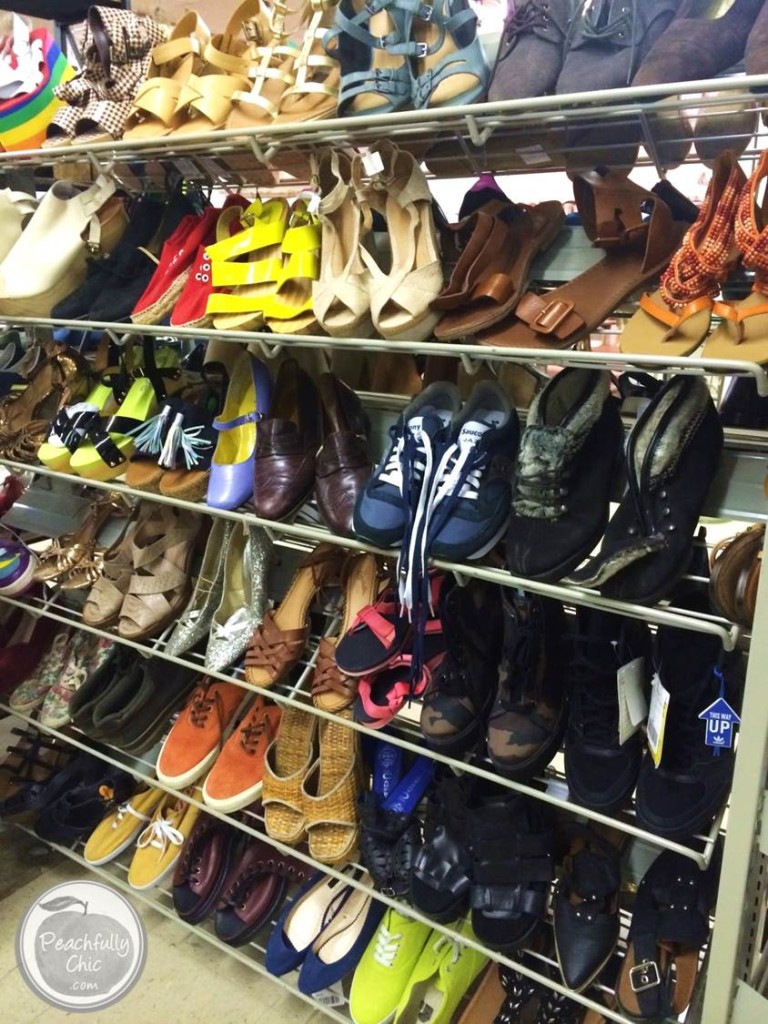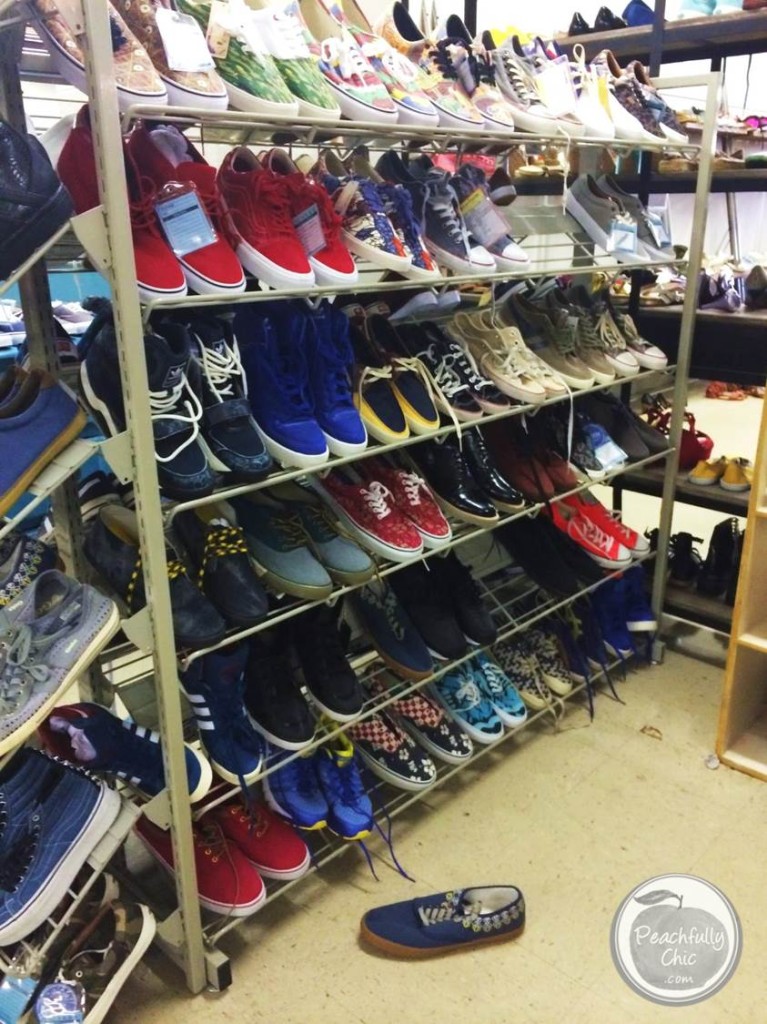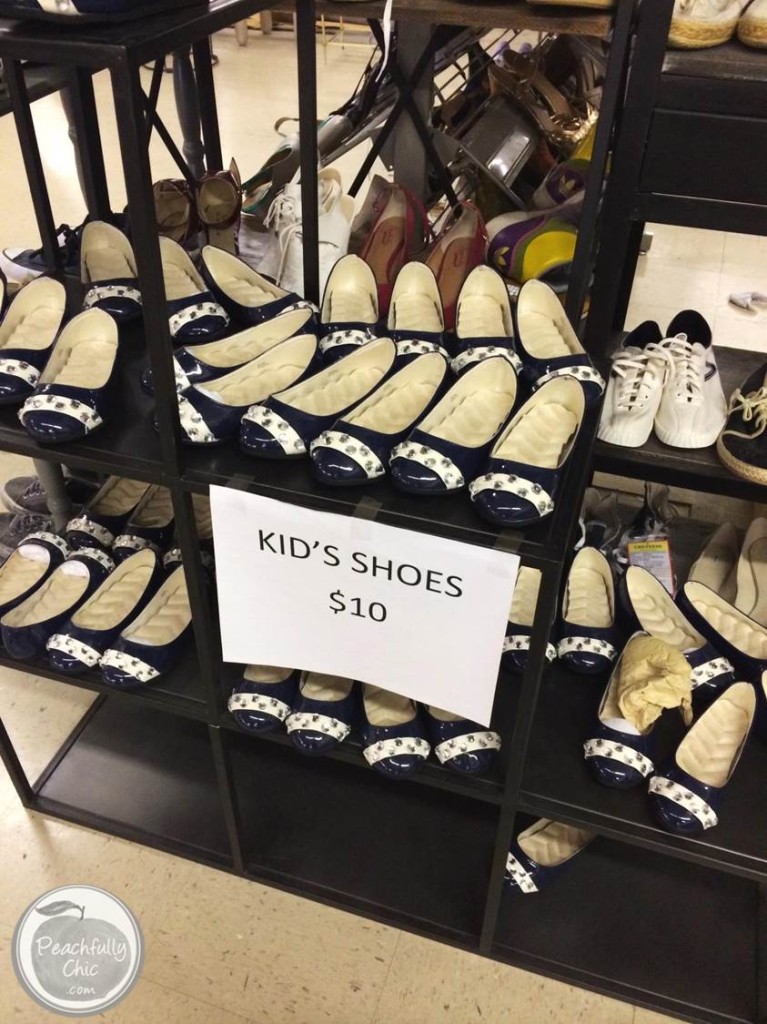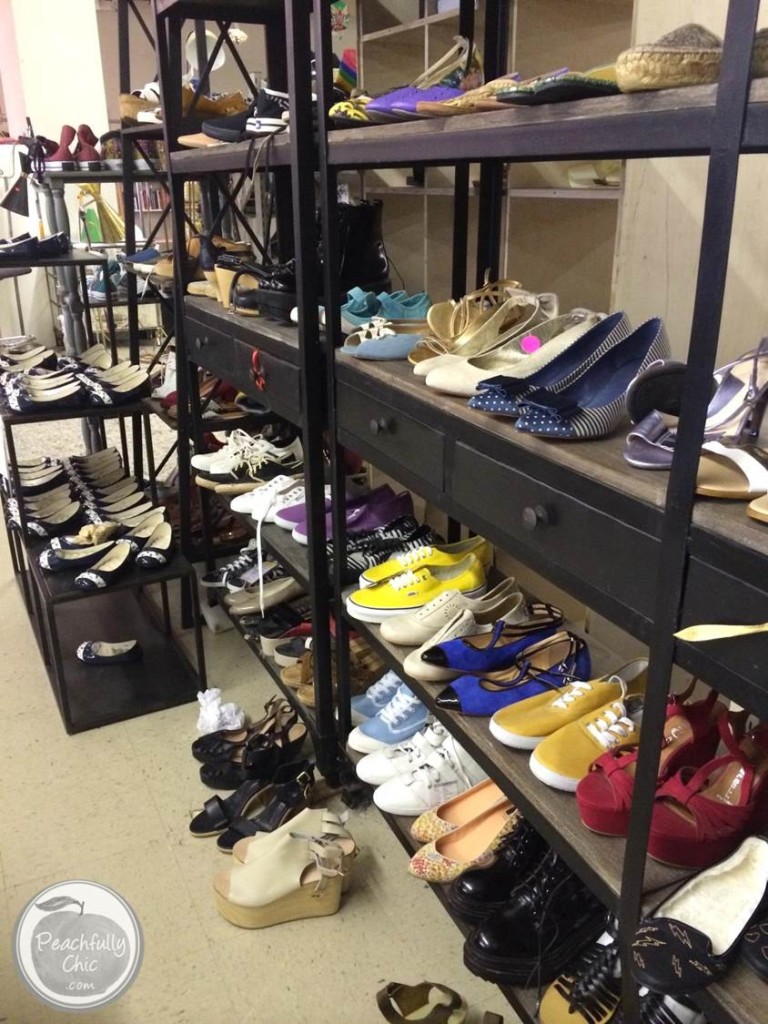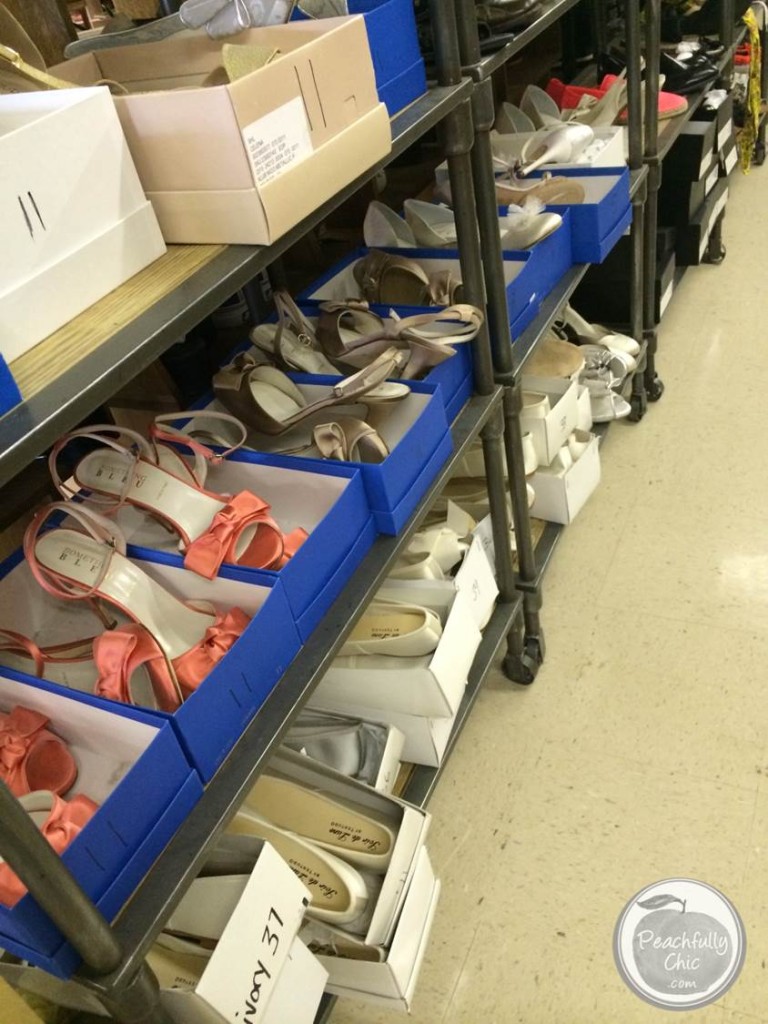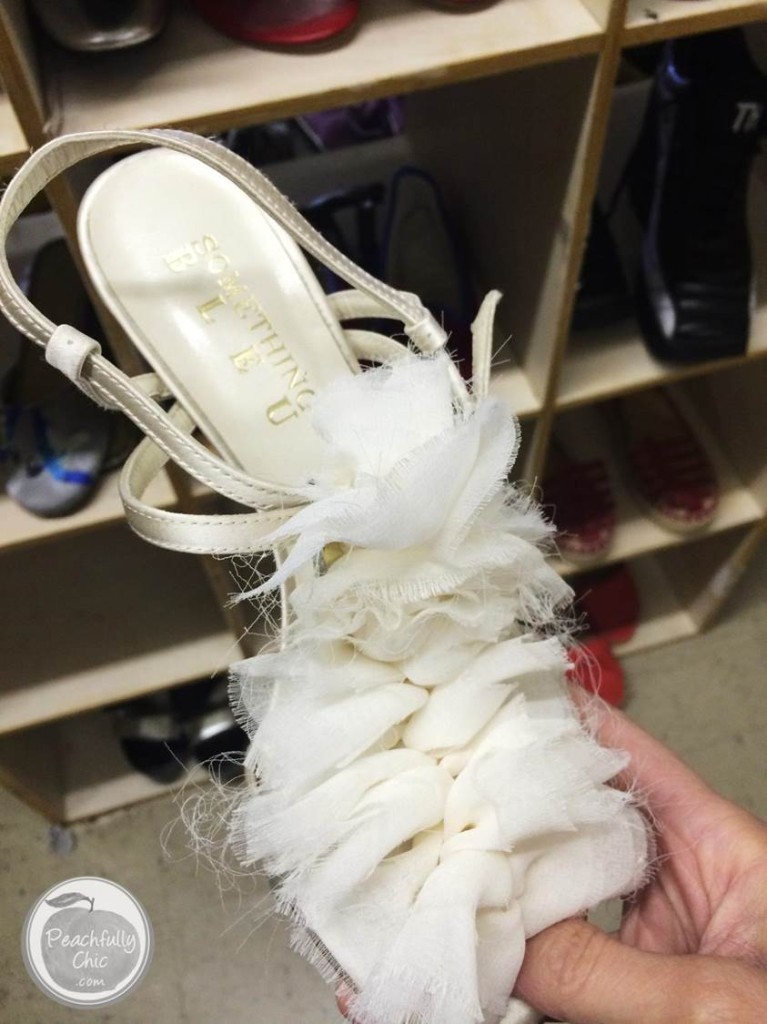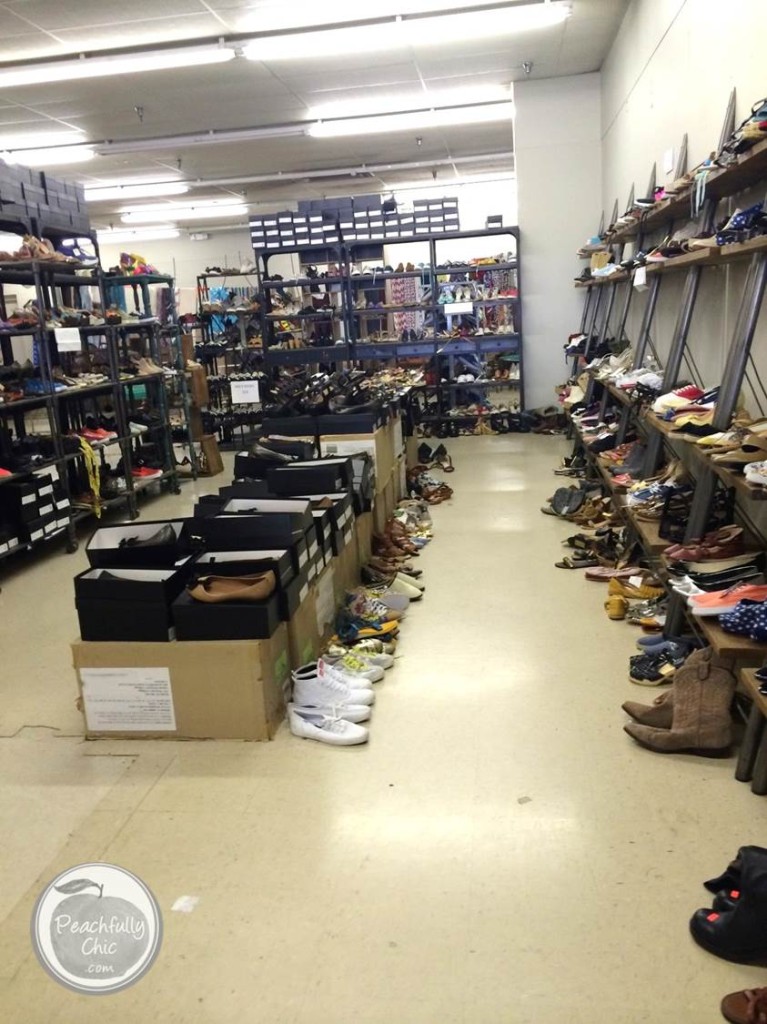 There were tons of shoes for $25 each.  Kids were only $10, but they didn't really have much for children. There were even some guys shoes too.  You could find some great wedding shoes from Something Bleu and other brands.
The thing I thought was a bit strange though, was that some of the shoes (in particular some of the boots) looked really ragged as if they had already been worn.
That wasn't the case with all the shoes though, because I found some sweet new gray Vans that I wanted to pick up that were perfectly my size (the ones on the right in the pic below) – but cooler heads prevailed and I remembered we are in the middle of furnishing our new house… not my wardrobe 🙁  Guess that means I'm somewhat a little closer to becoming an adult!?!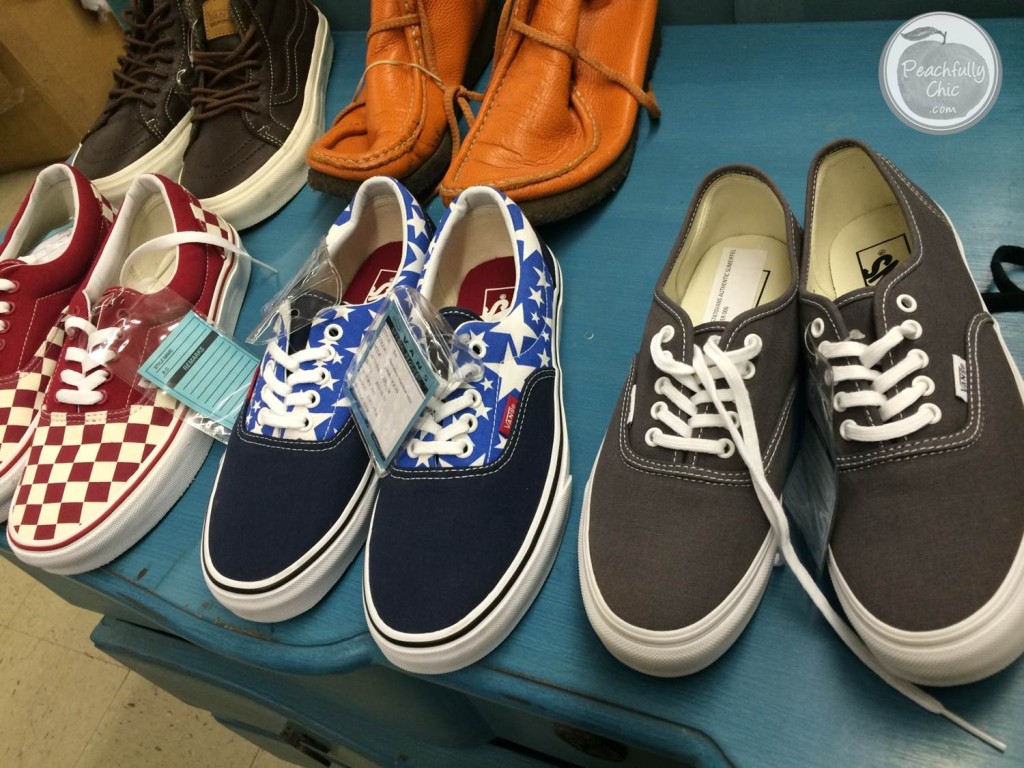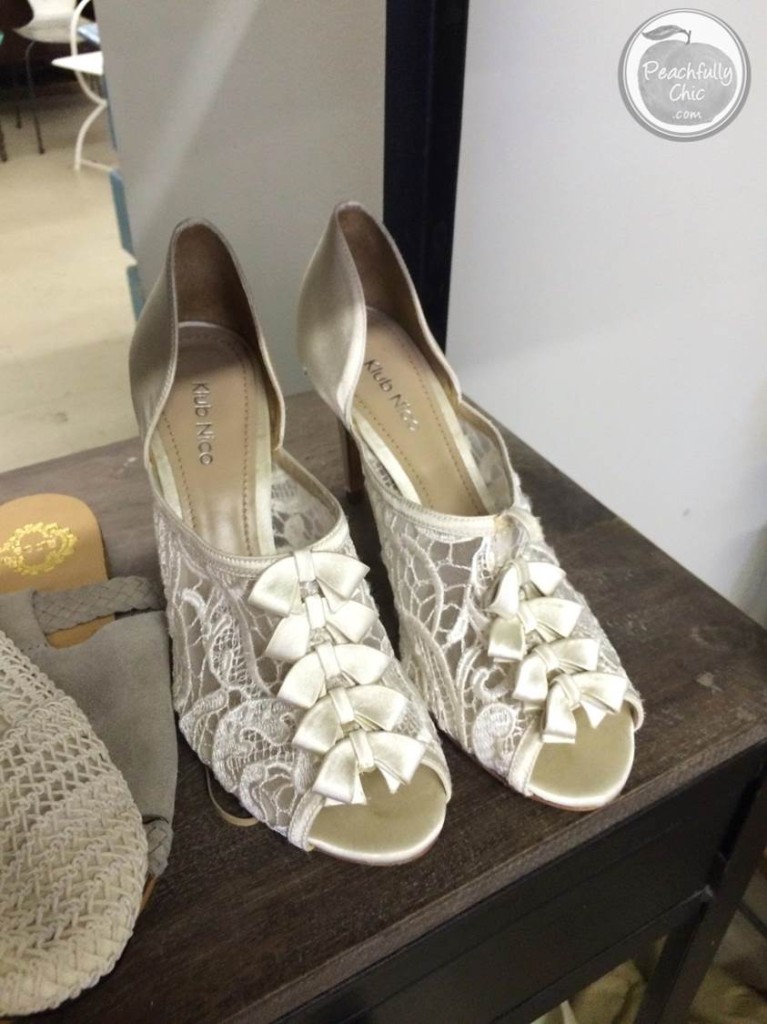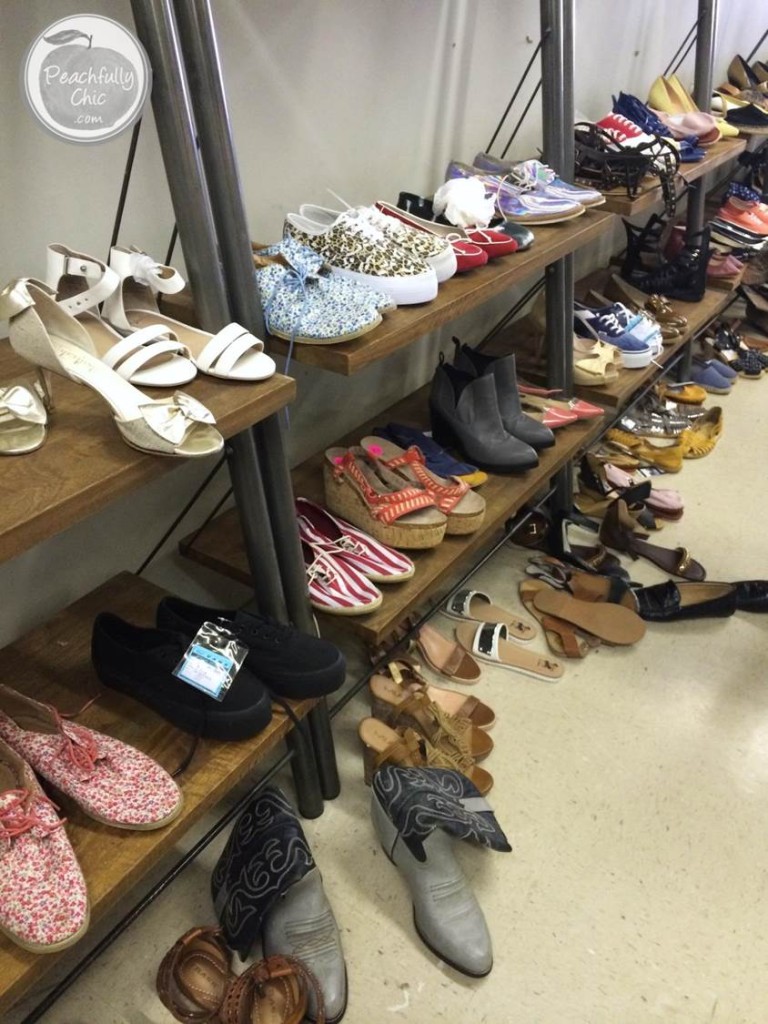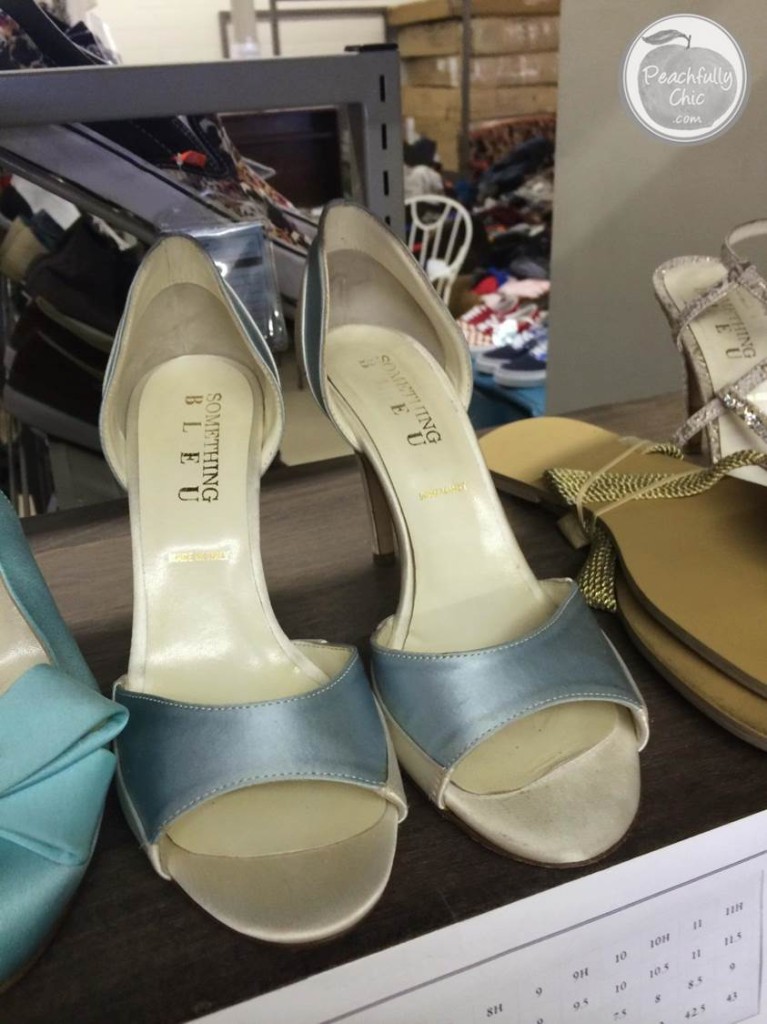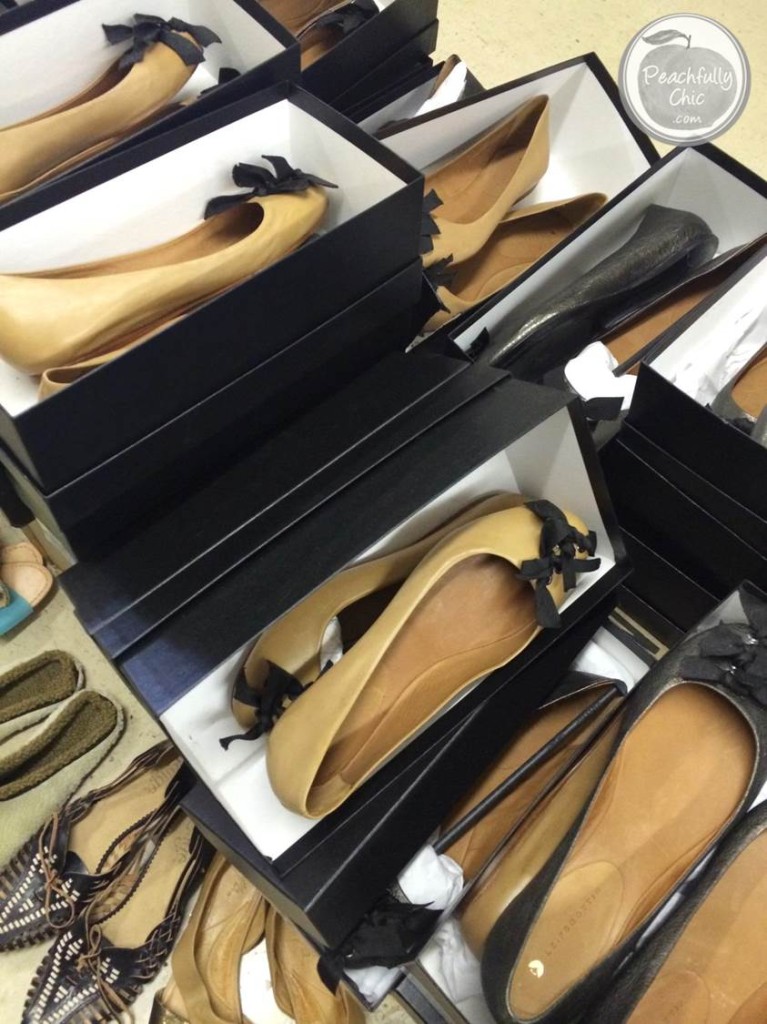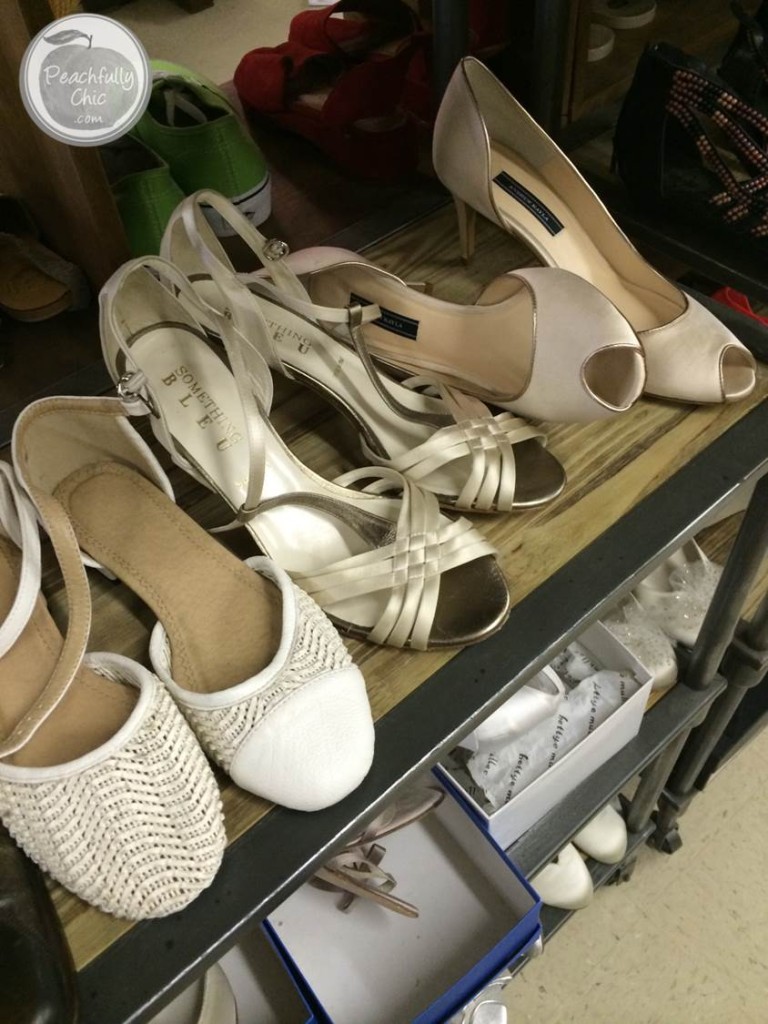 And then this sweet deal was near the front…. Sandals for only $5.  You can't beat that!
So for everyone out there who's as much of a fan of Anthropologie as I am and happen to be in the southeast or making a trip down (maybe for the Masters), you might want to take a pit stop to Augusta to this indiscreet Anthropologie outlet store: Final Cut.
Just make sure you have allocated plenty of time to look through everything.  You'll find some gems, but it might take some time to dig through some of the broken or damaged items, and there's a lot to go through!