Historic Florida Coastal Getaway:
It's wedding season and there's no escaping it.  So to kick things off this year, we recently attended a friend's wedding in St. Augustine, Florida.  Although I grew up only a state over in Georgia with many vacations to Florida, I had never been to St. Augustine…  So I was thrilled with the idea of exploring a new city on a weekend getaway to the Nation's Oldest City!
We were welcomed to sunny St. Augustine with a perfectly crisp spring day that immediately inspired us to unpack our bikes and take a ride around the city.  Our first stop was to the St. Augustine, Ponte Vedra & The Beaches Visitors & Convention Bureau where I got the full scoop on the restaurants, attractions, and weekend happenings.  I quickly discovered that St. Augustine is the perfect pet-friendly city to vacation with Berkeley, our little peekapoo, as most restaurants offer outdoor dining experiences and some tourist attractions that are pet-friendly!
After our quick introduction to exploring St. Augustine from the experts, we hopped on our bikes and headed for our first lunch on Florida's Historic Coast.   By the time we arrived at Barley Republic Irish Pub,  we were famished.  We indulged in fresh oysters, an arugula salad with the perfect avocado, and a delicious B.L.A.T. (bacon, lettuce, avocado, tomato) panini with chips.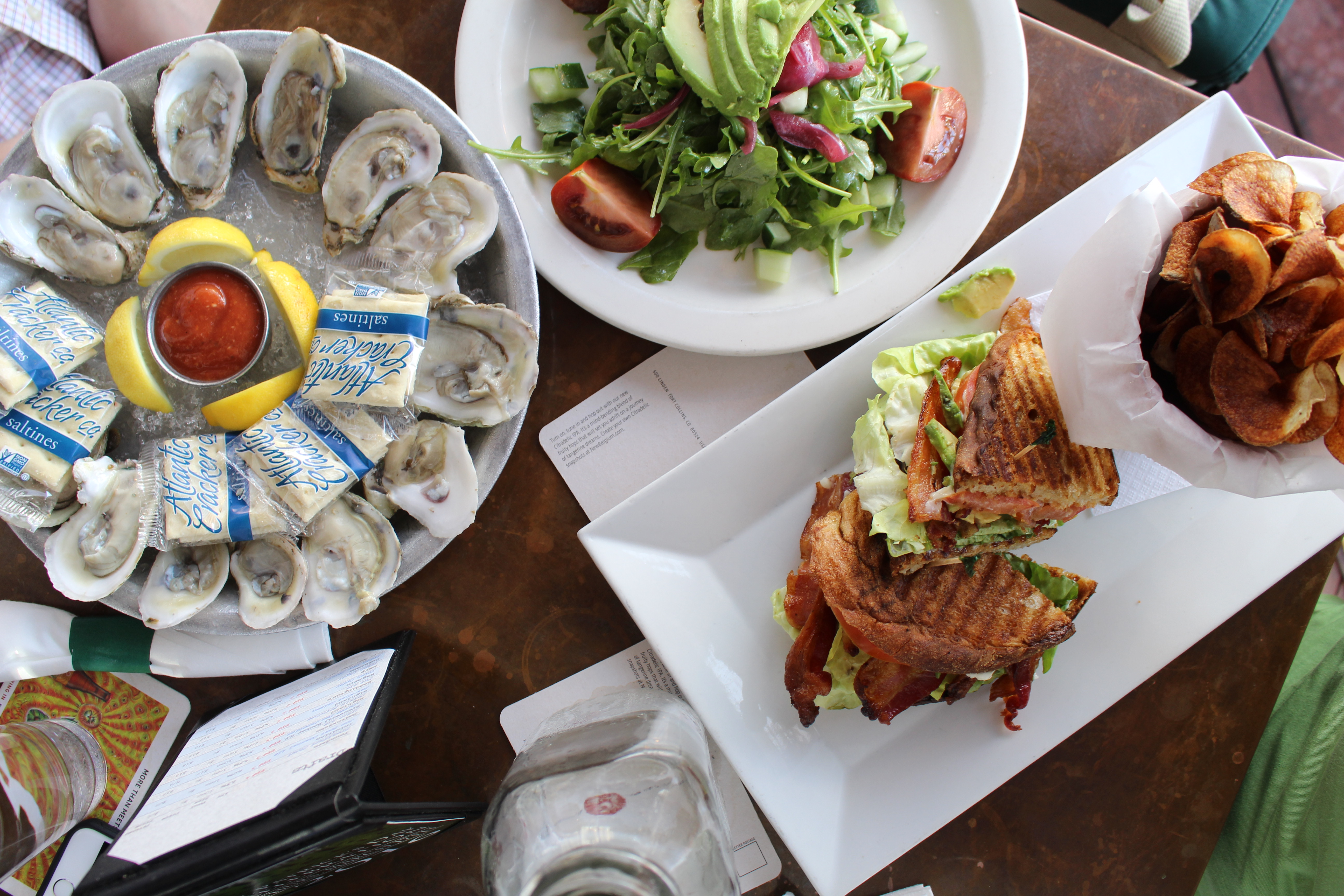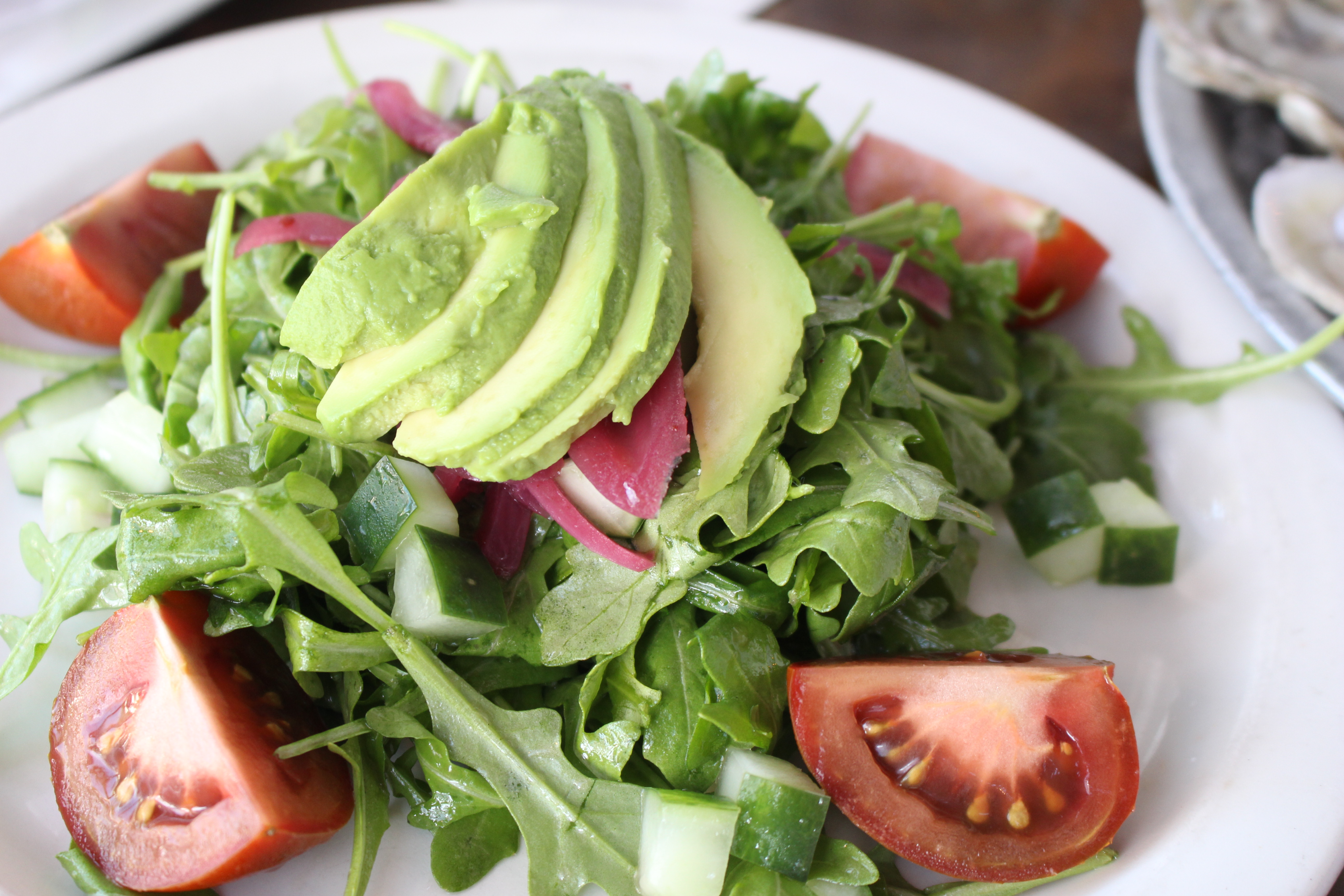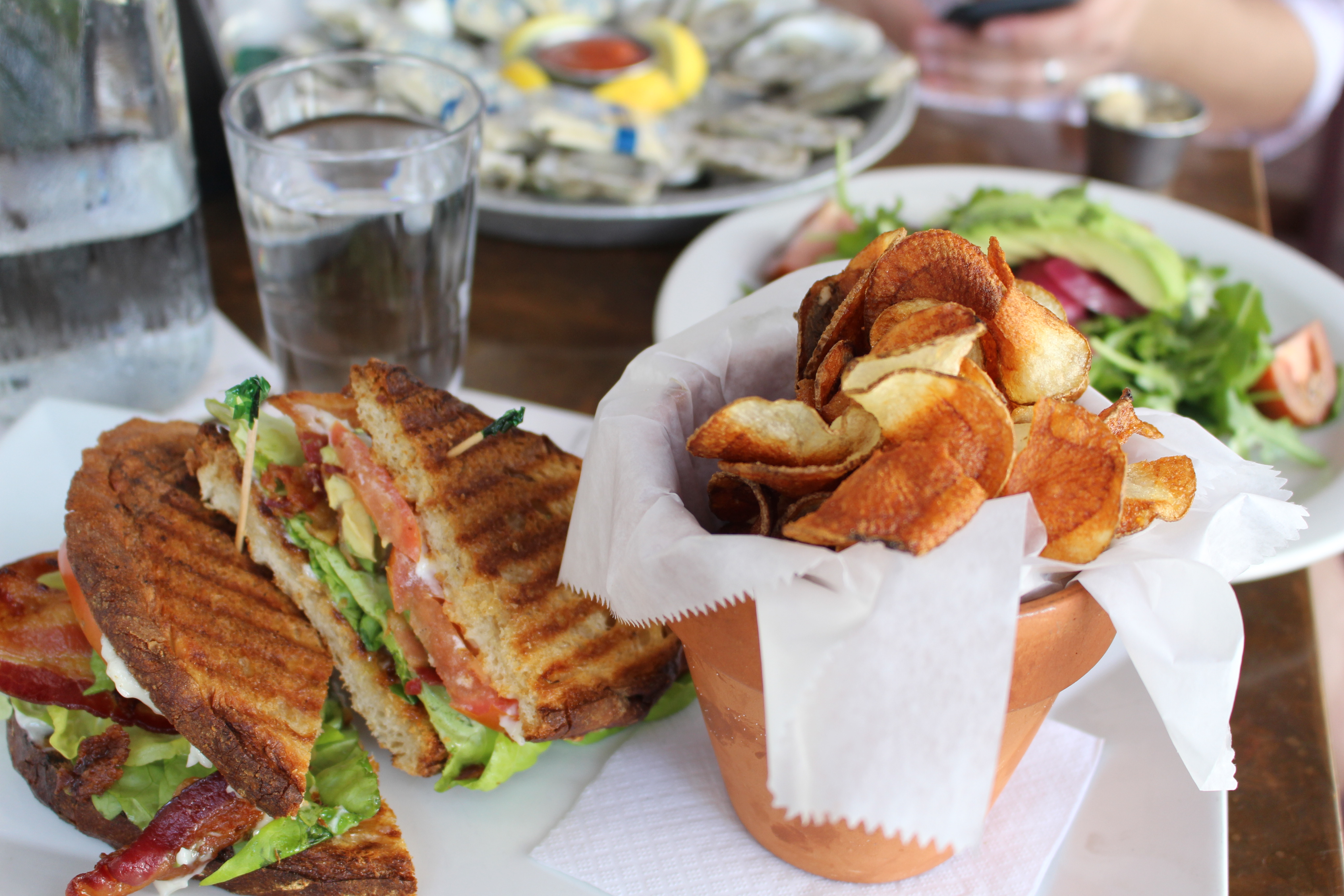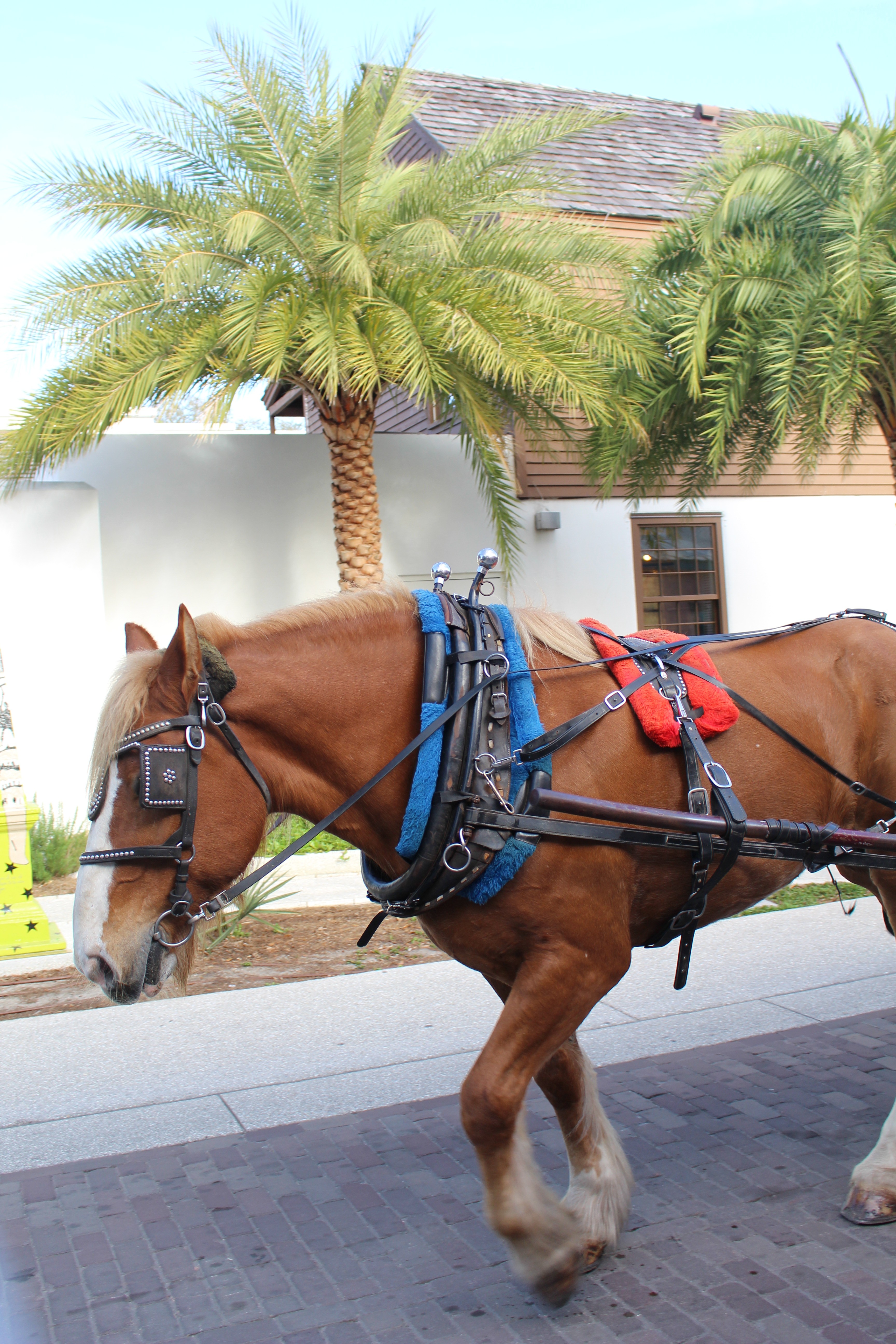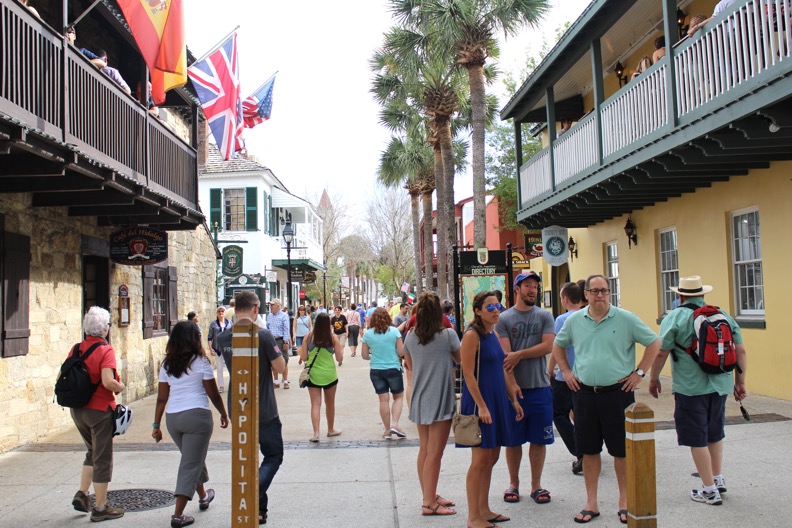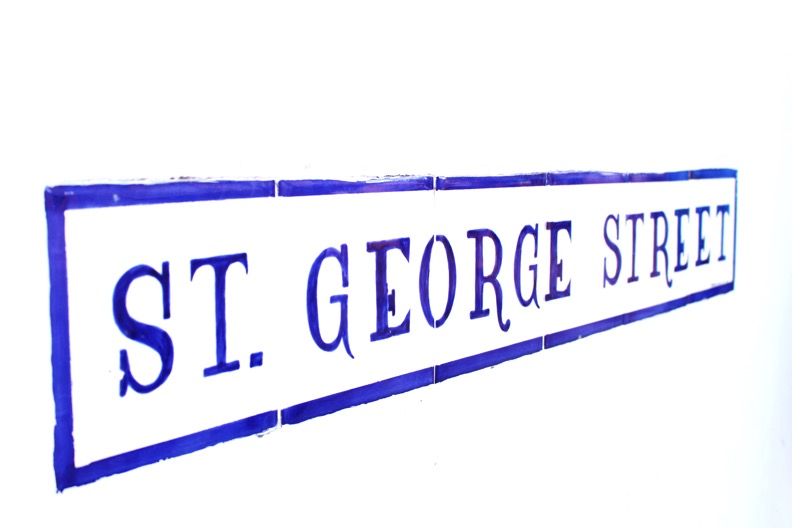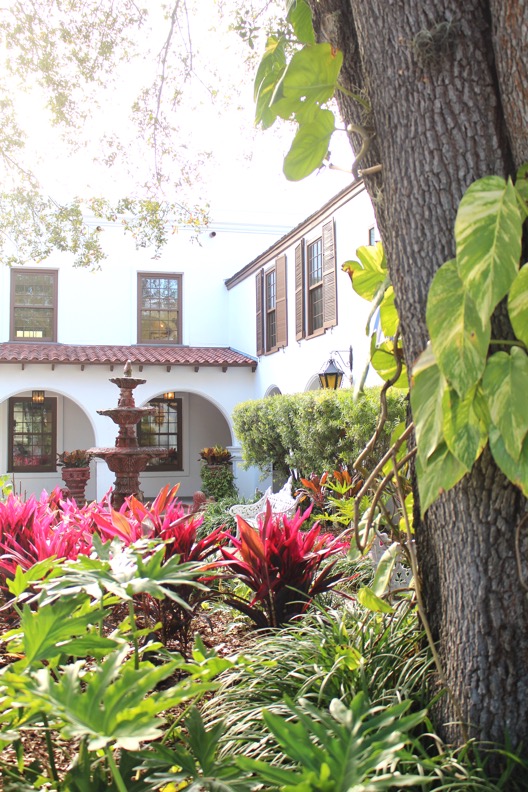 After lunch, we decided to take a stroll around George St. and the surrounding historical district of St. Augustine in order to truly take in the local flavor and history.
And given that this was the first gorgeous day of spring that we had really been able to enjoy, I had to take a break and enjoy a delicious gourmet ice pop from The Hyppo.  I opted for Strawberry Basil and it was sooooo good y'all!   I can't even describe how refreshing, sweet, and cool the flavor combination presented – you'll just have to order some for yourself online 😉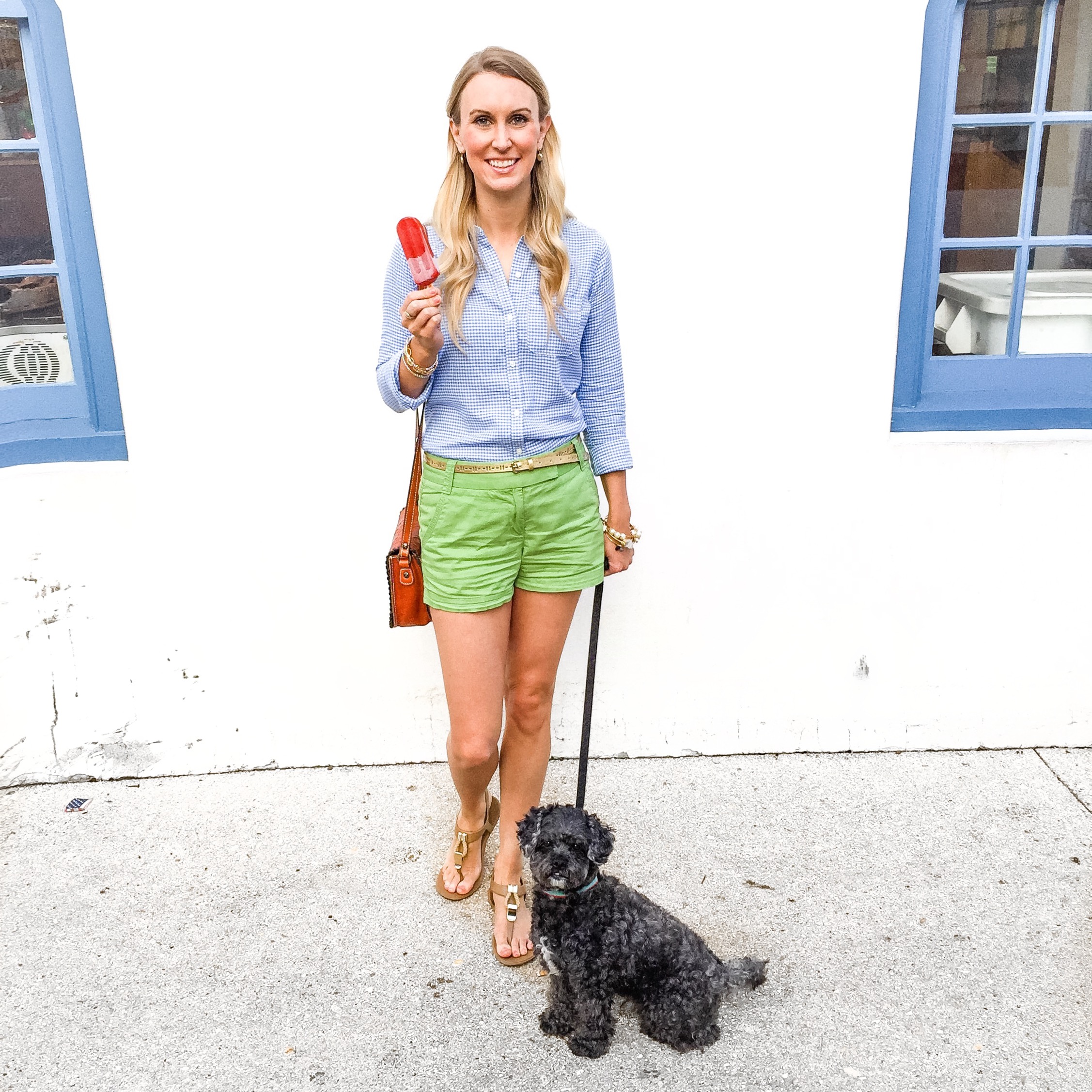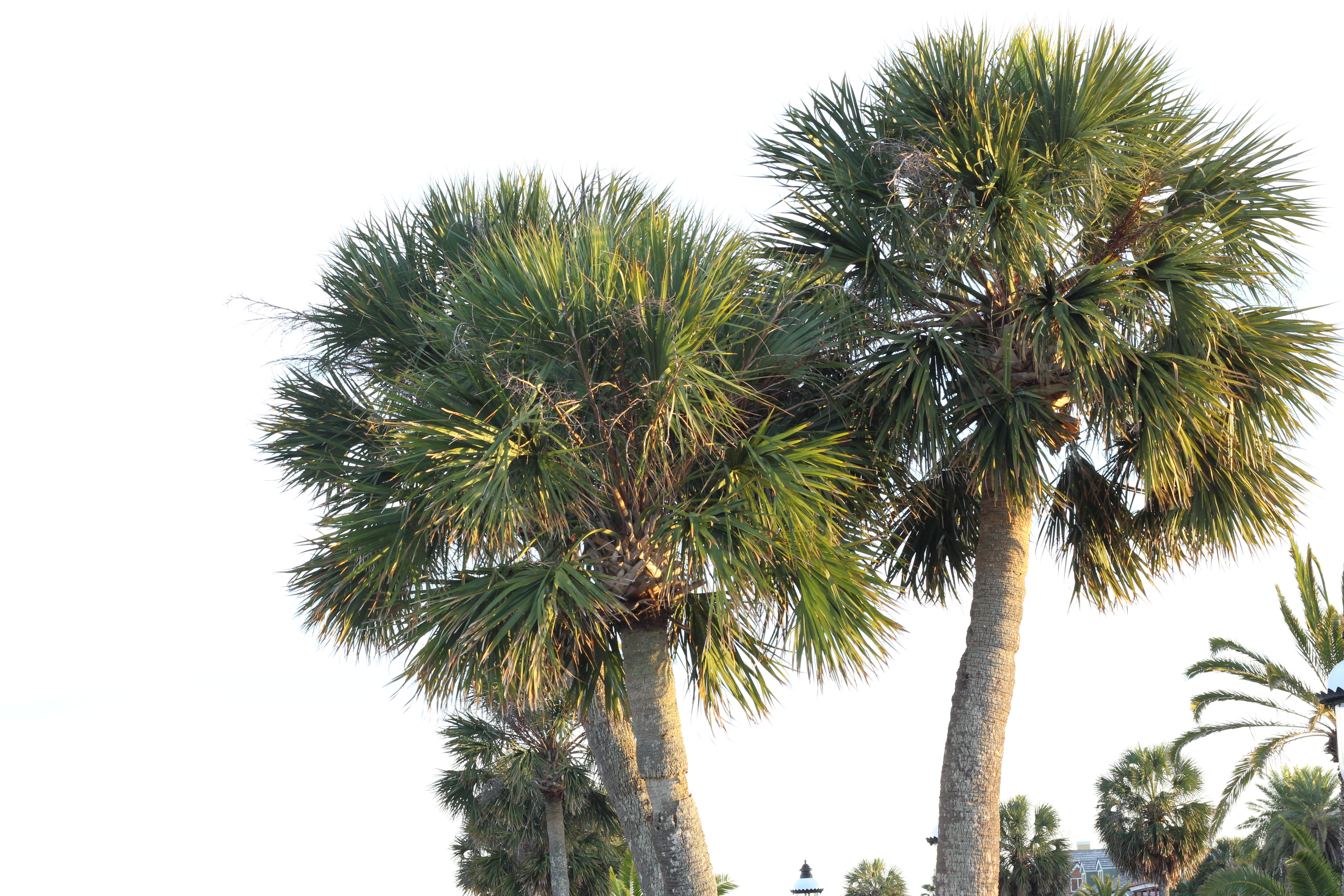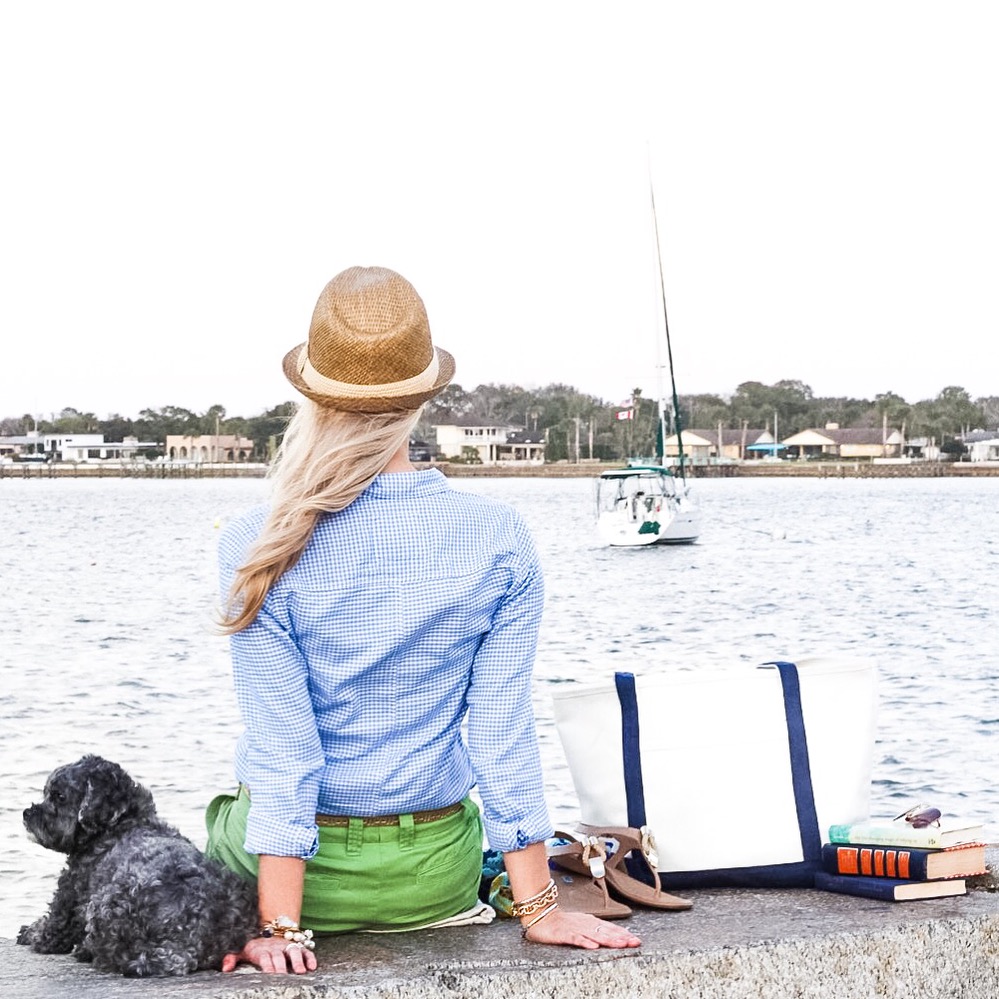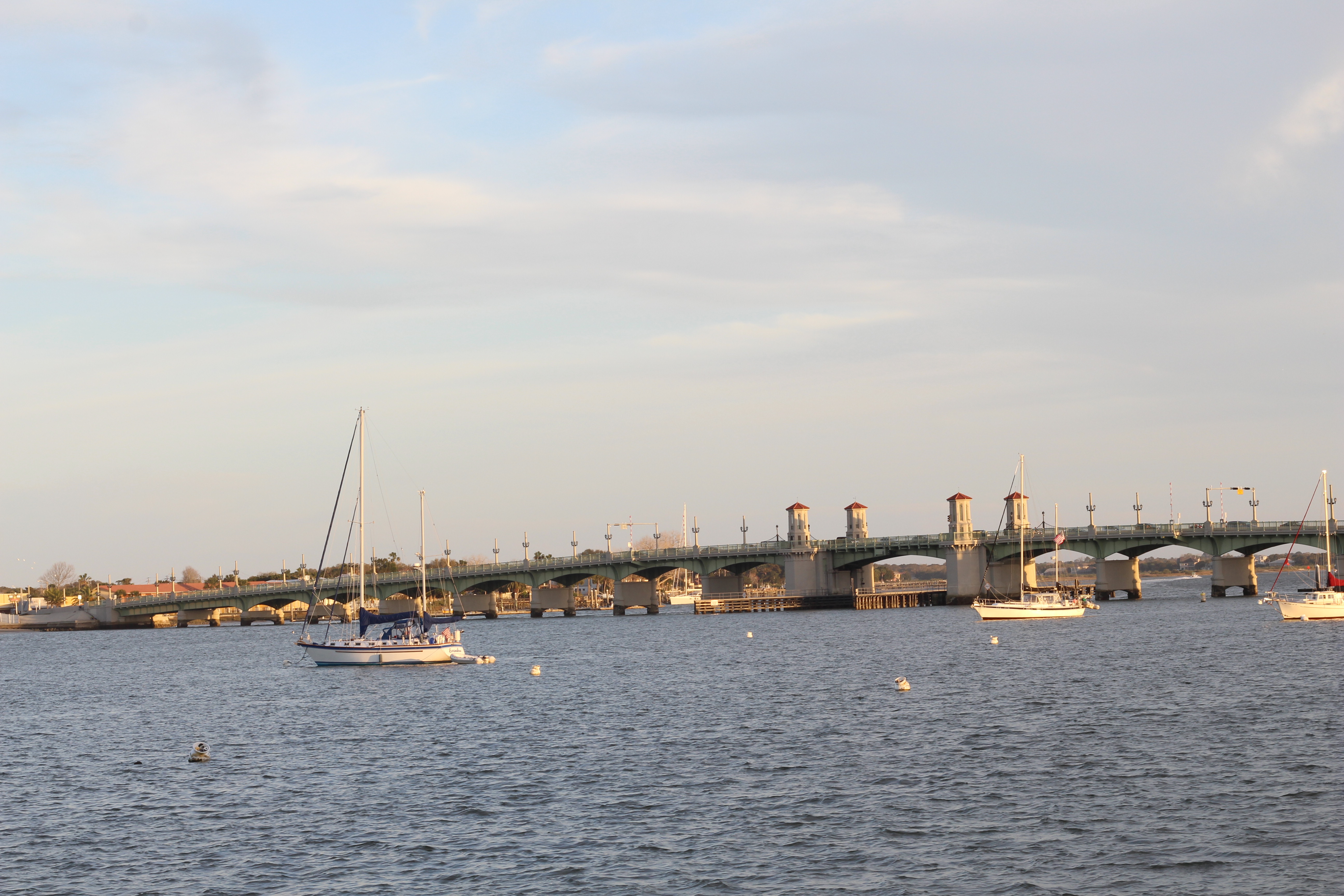 As the sun was setting, we took a break from our explorations and sat down just outside the Castillo de San Marcos National Monument to take in the beautiful boats and breathtaking views of the Matanzas River before grabbing dinner and taking a nighttime stroll through the streets around the Colonial Quarter.
The next day we got an early start in order to ensure that we had enough time to do a bit of site seeing before heading off to our friend's wedding.  I mentioned on previous Instagram posts that I've been making more of an effort to live a healthier lifestyle, so the hubby and I brought our Magic Bullet with us on the trip and whipped up some Advocare shakes for breakfast which made our morning so much easier and quicker!   Then we packed Berkeley up into the basket on my bike and were off on another adventure!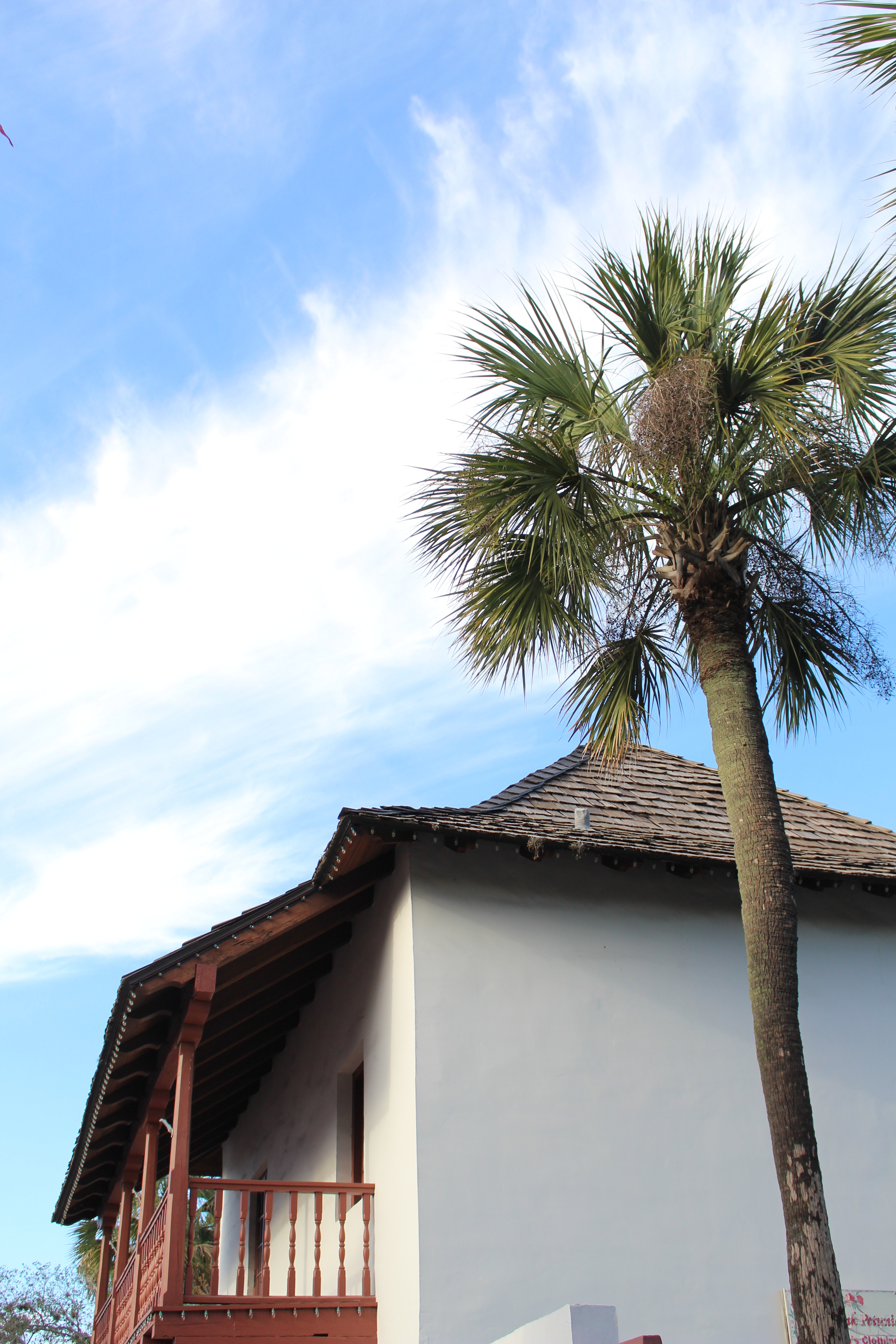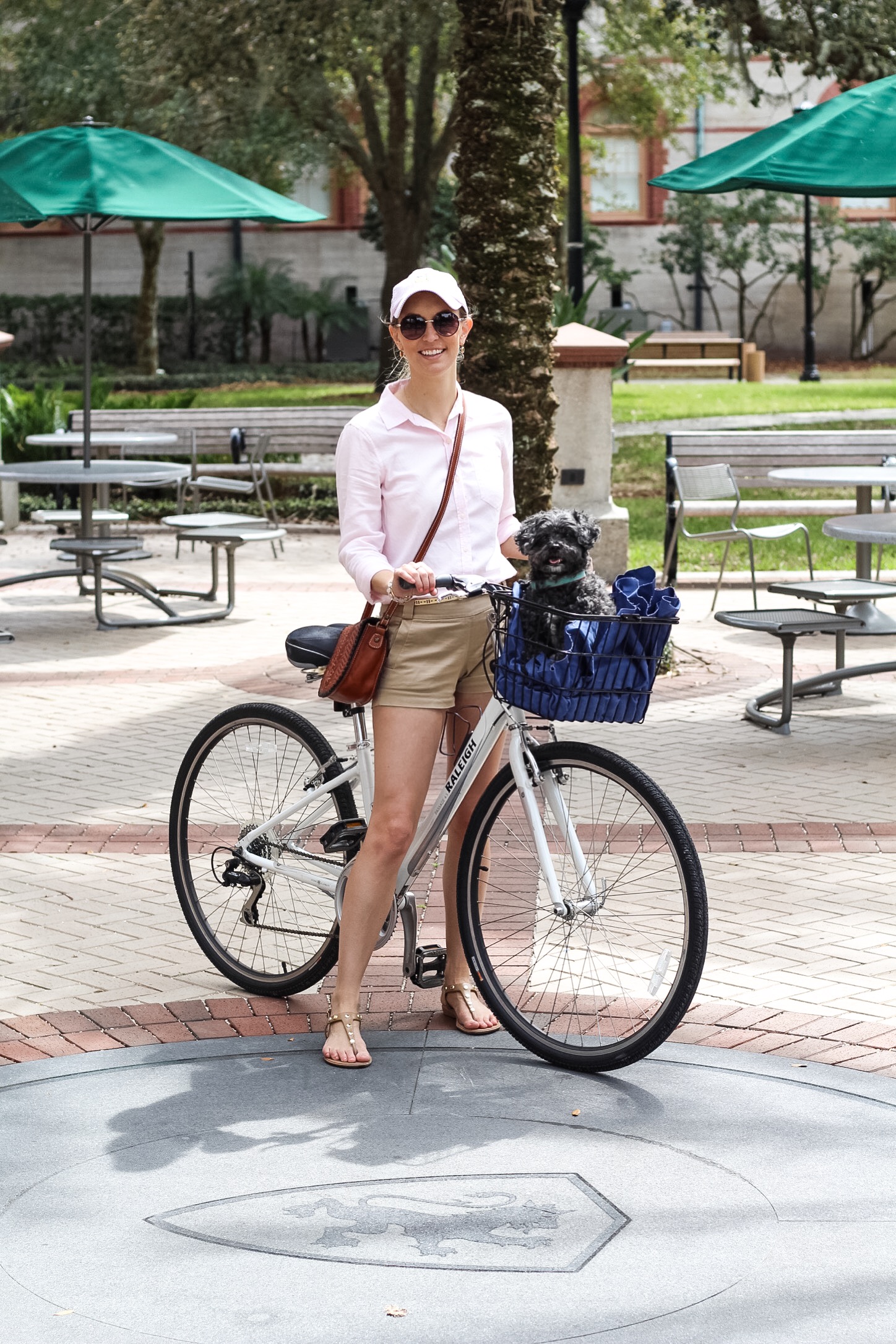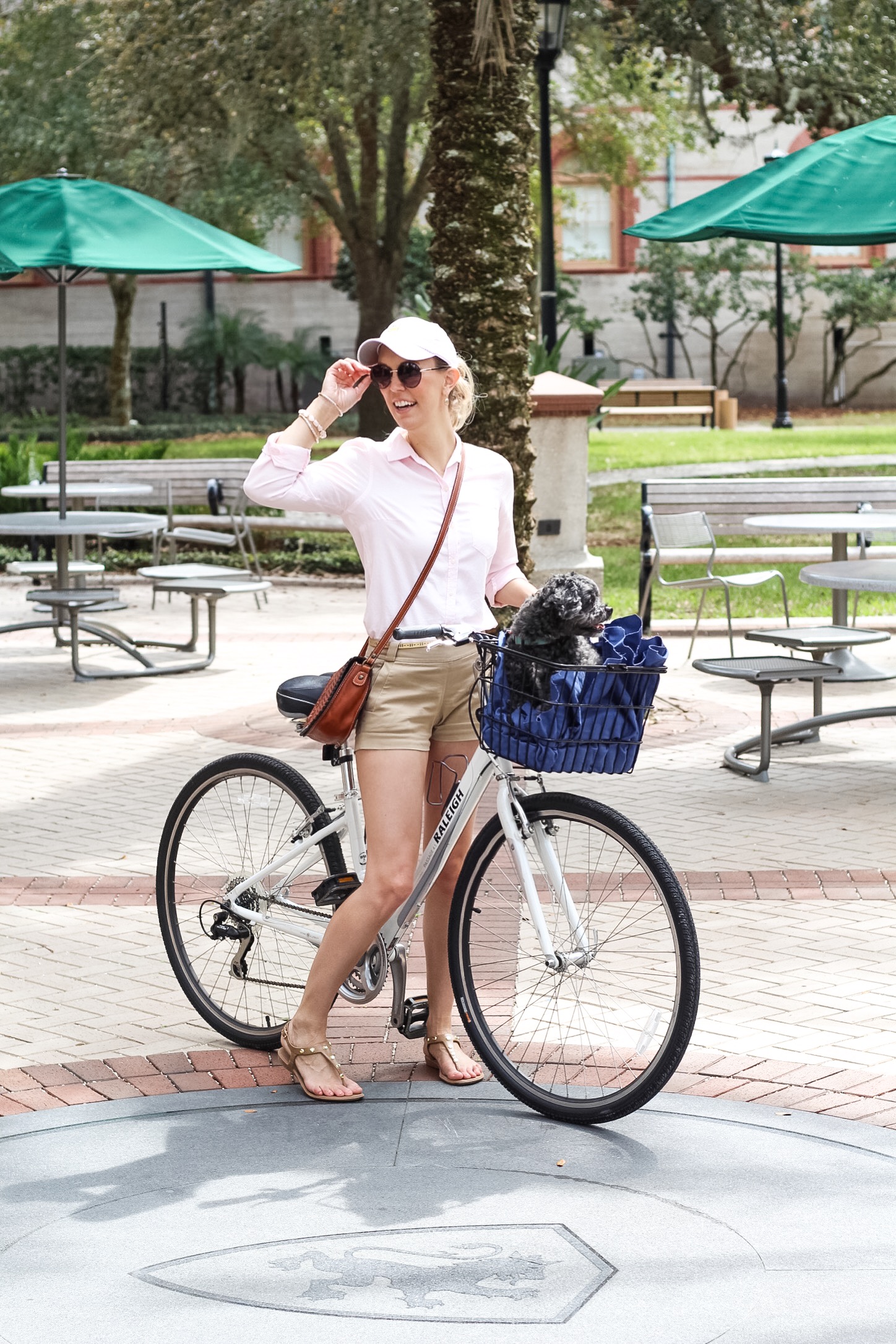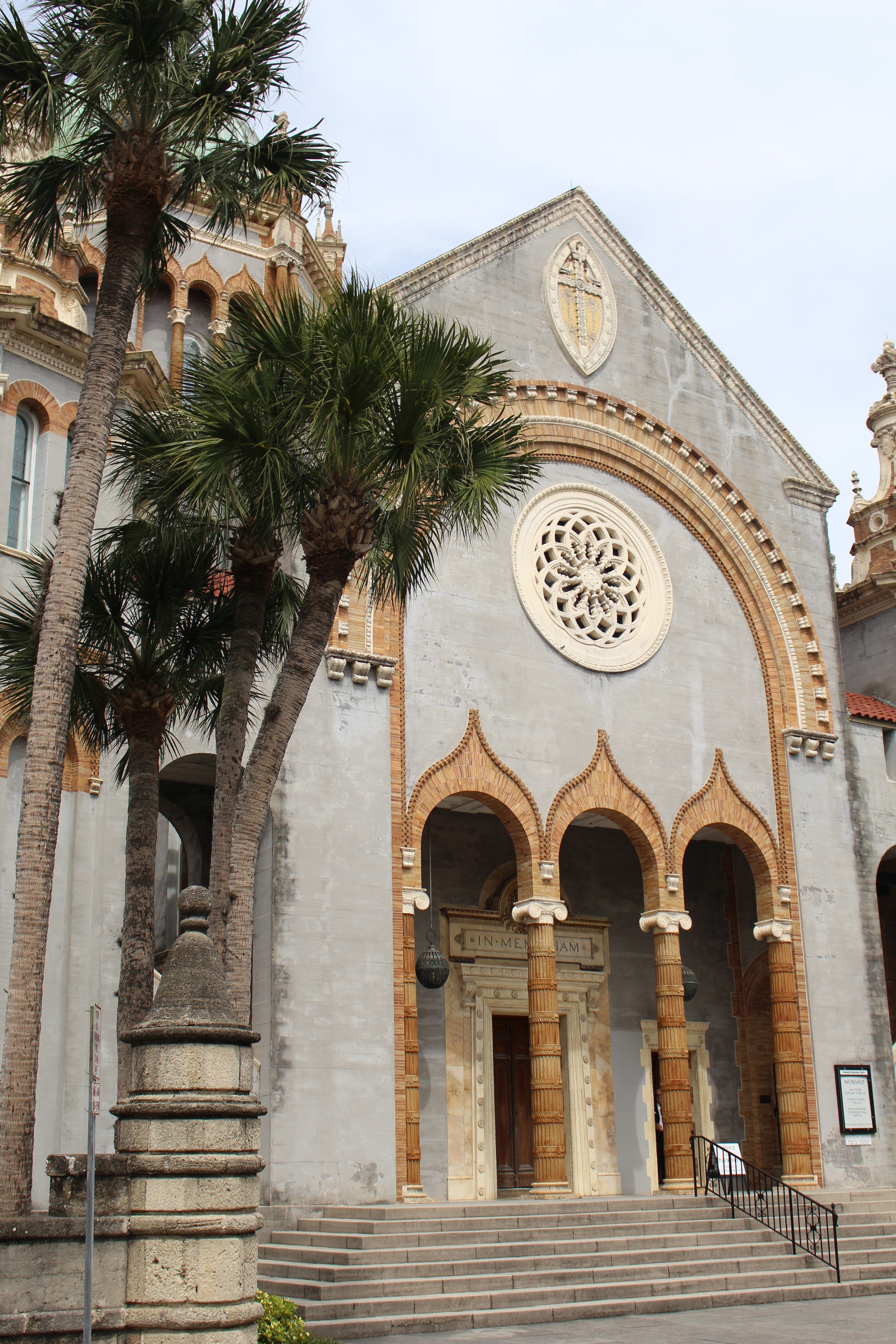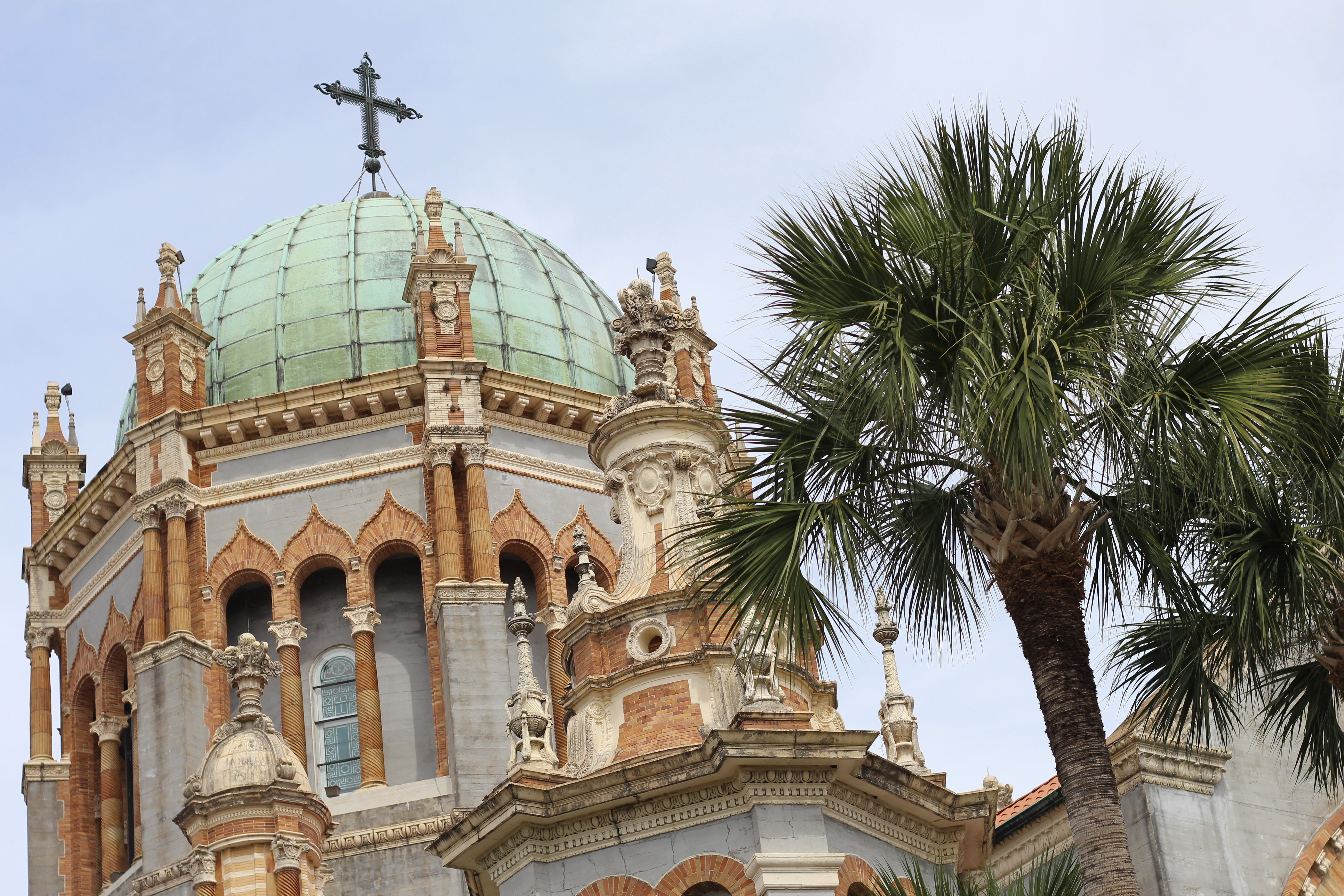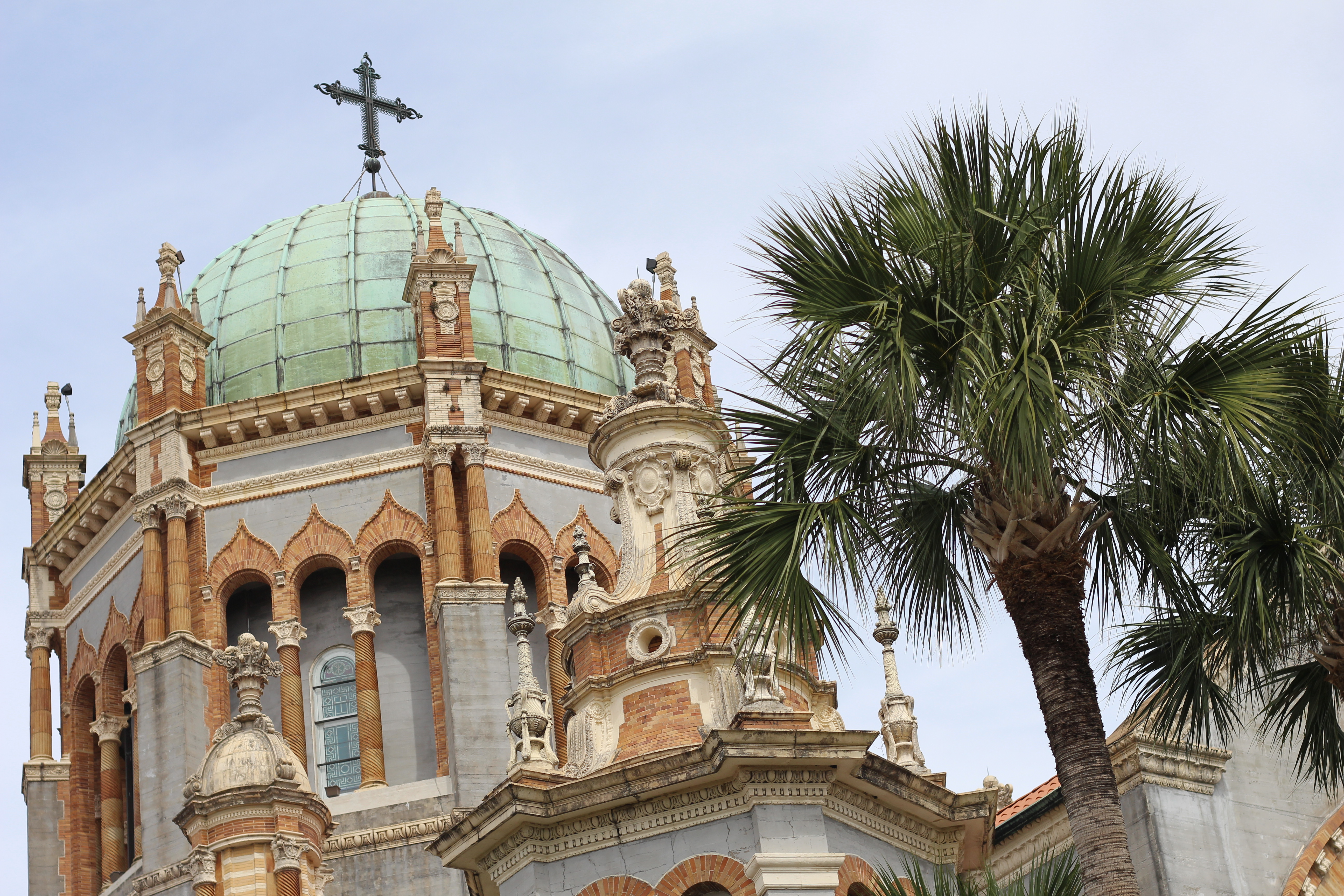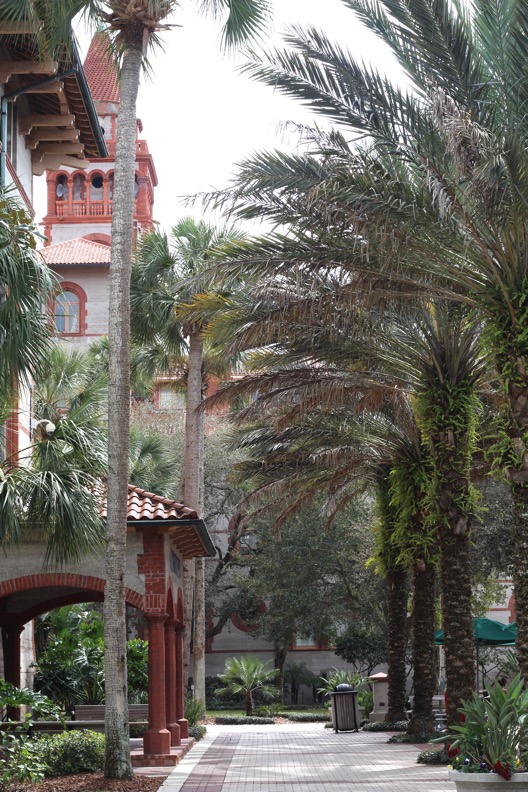 After a little more joy riding through the city and exploring a bit of the gorgeous Flagler college campus, we decided to try something different and ventured over to Crave Food Truck for a healthy lunch… al fresco of course 😉
After wrapping up, we decided to try to squeeze in a quick visit to the Fountain of Youth before heading home to prepare for the night's festivities.  As we were on our way,  I saw the most interesting old building as we passed the Ice Plant Bar not far from Crave, and it was definitely added to my list for our next visit.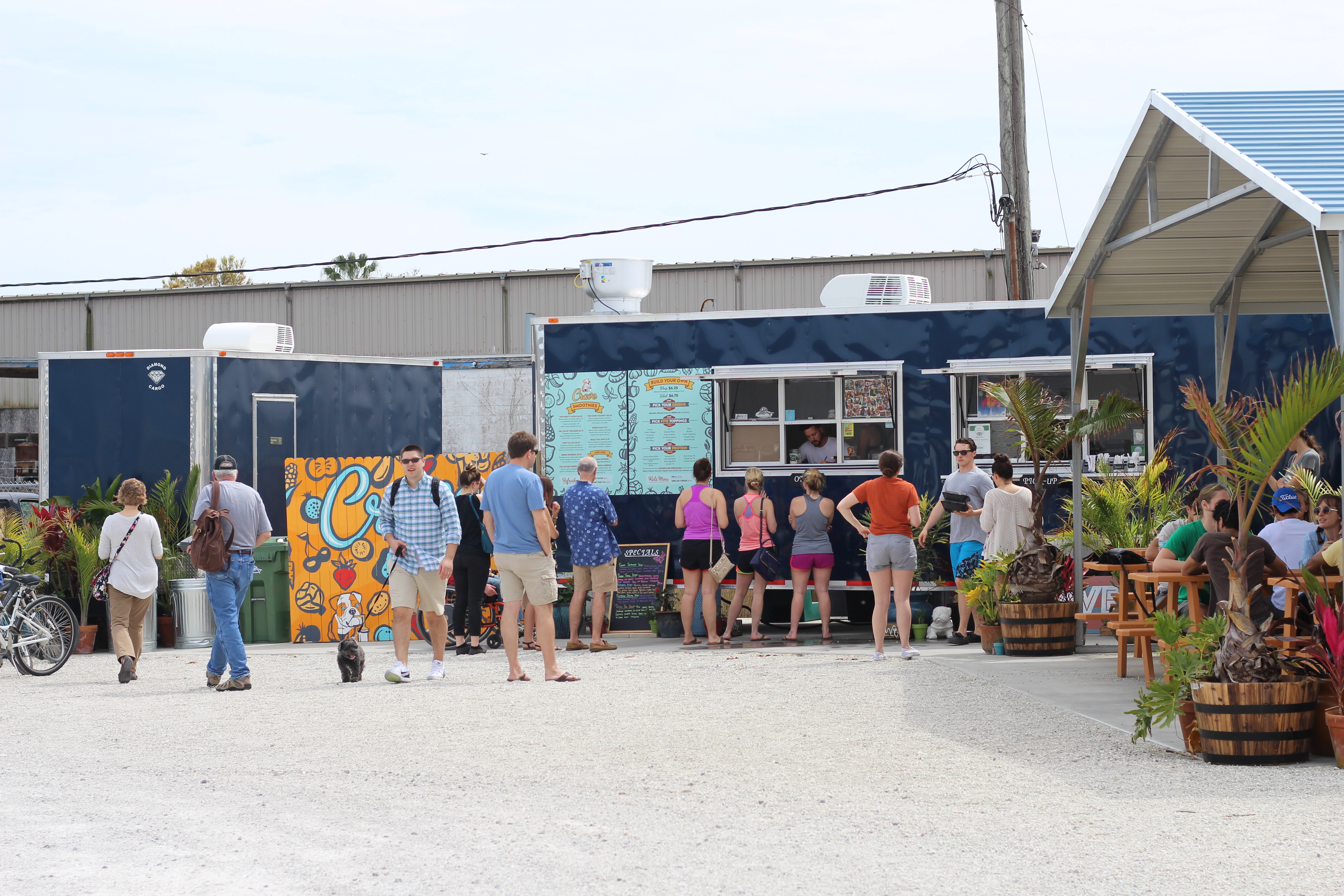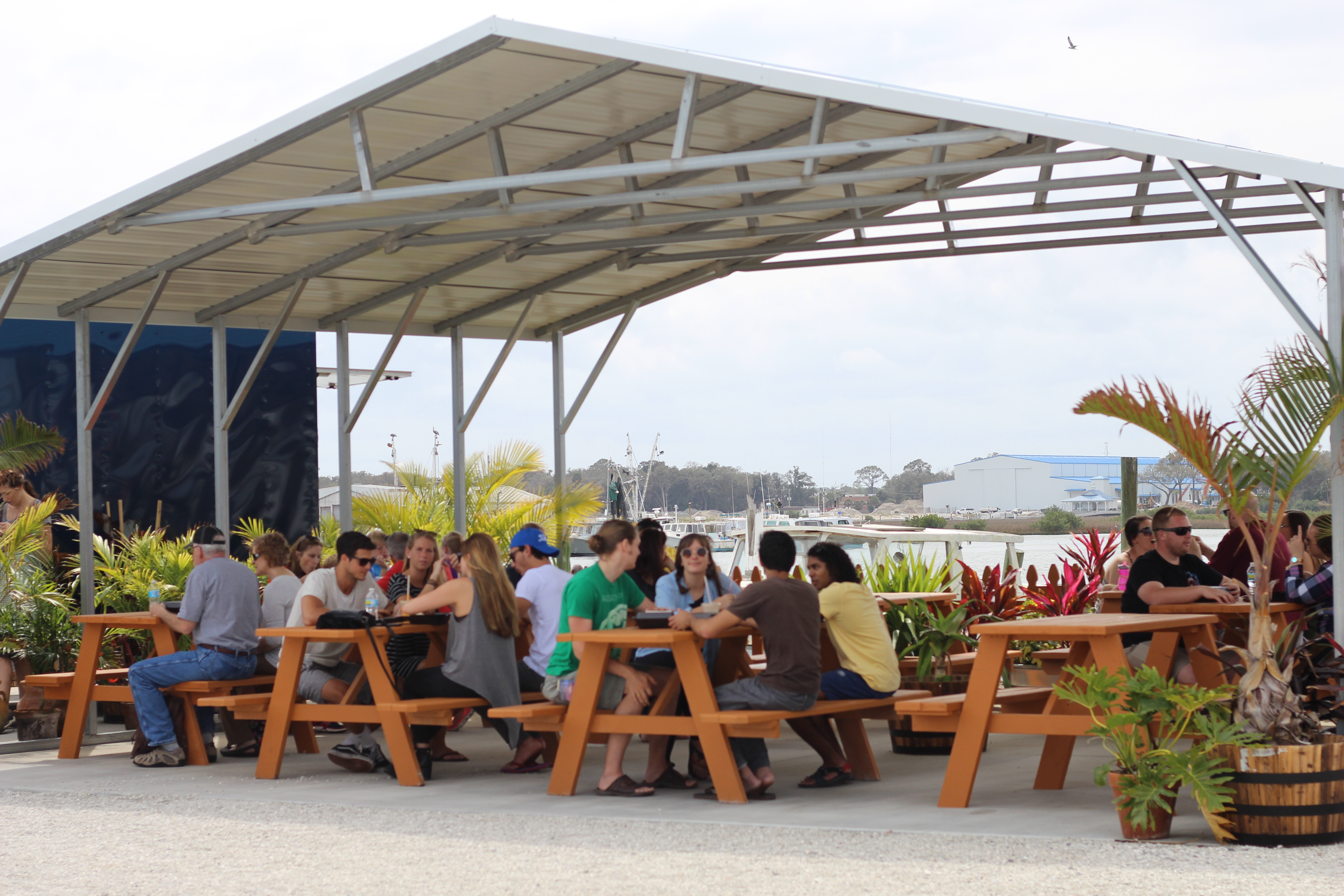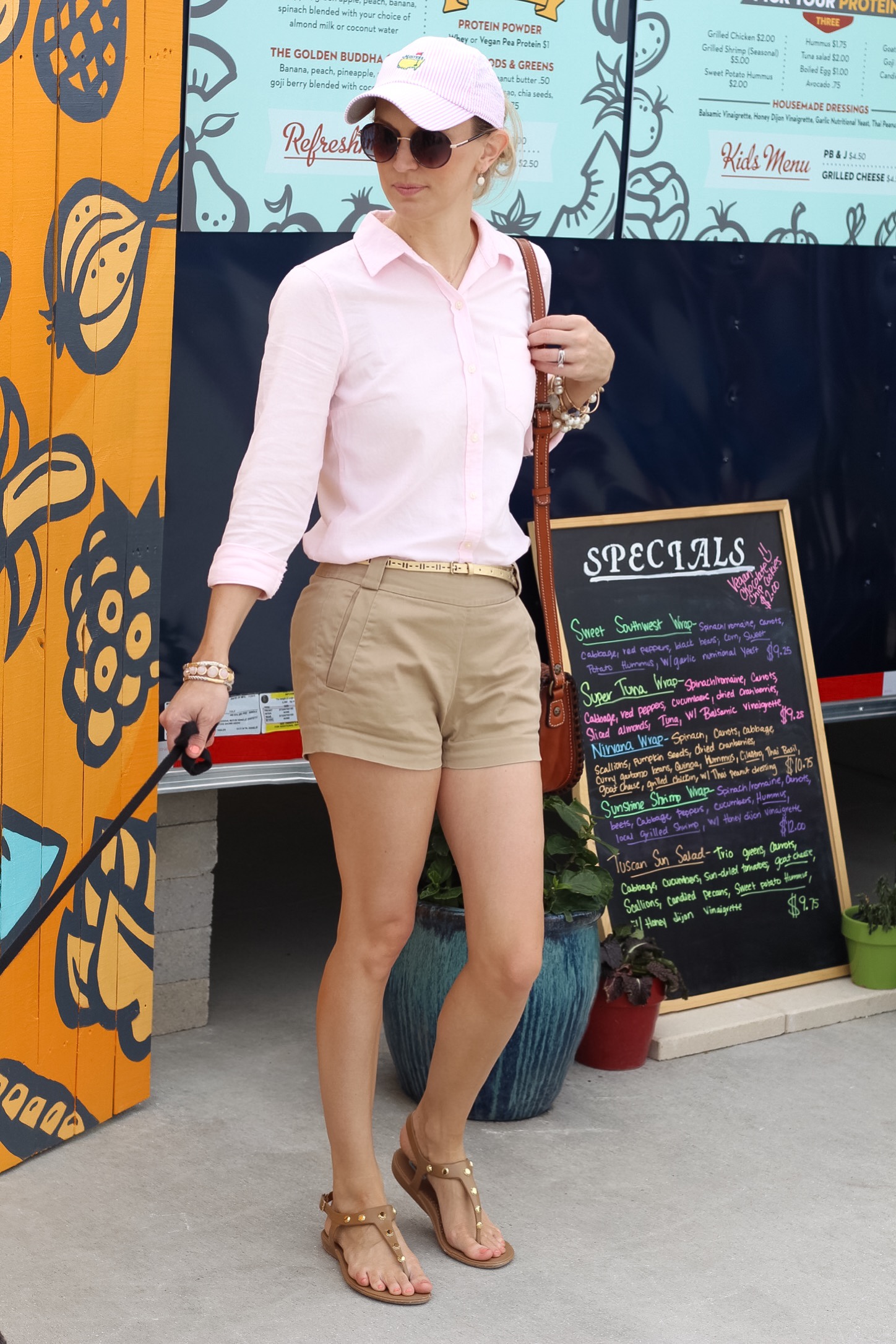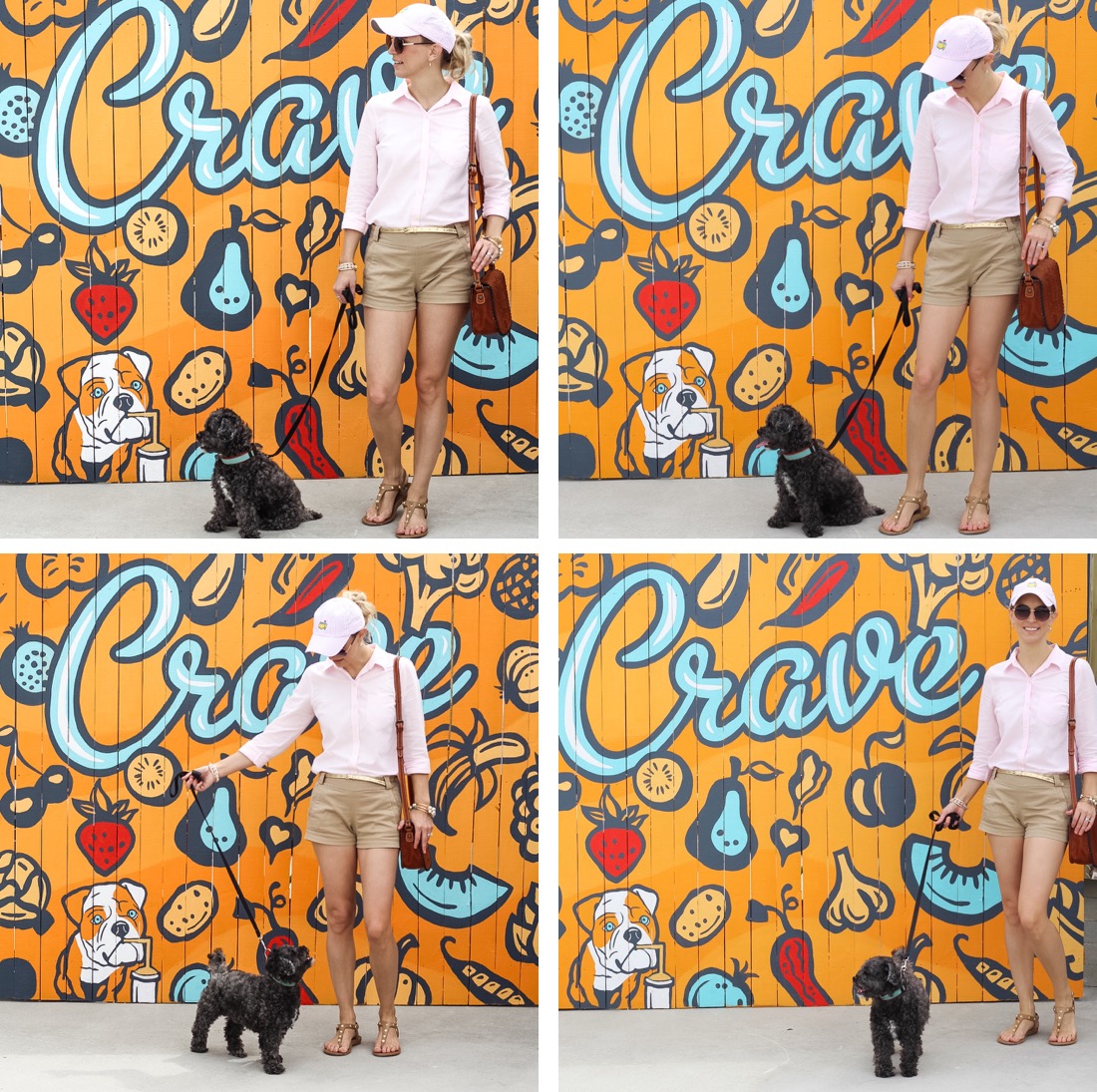 Check out the snippet of video from Peachfully Chic's Instagram feed below featuring all our live action from a fun day of biking around the city!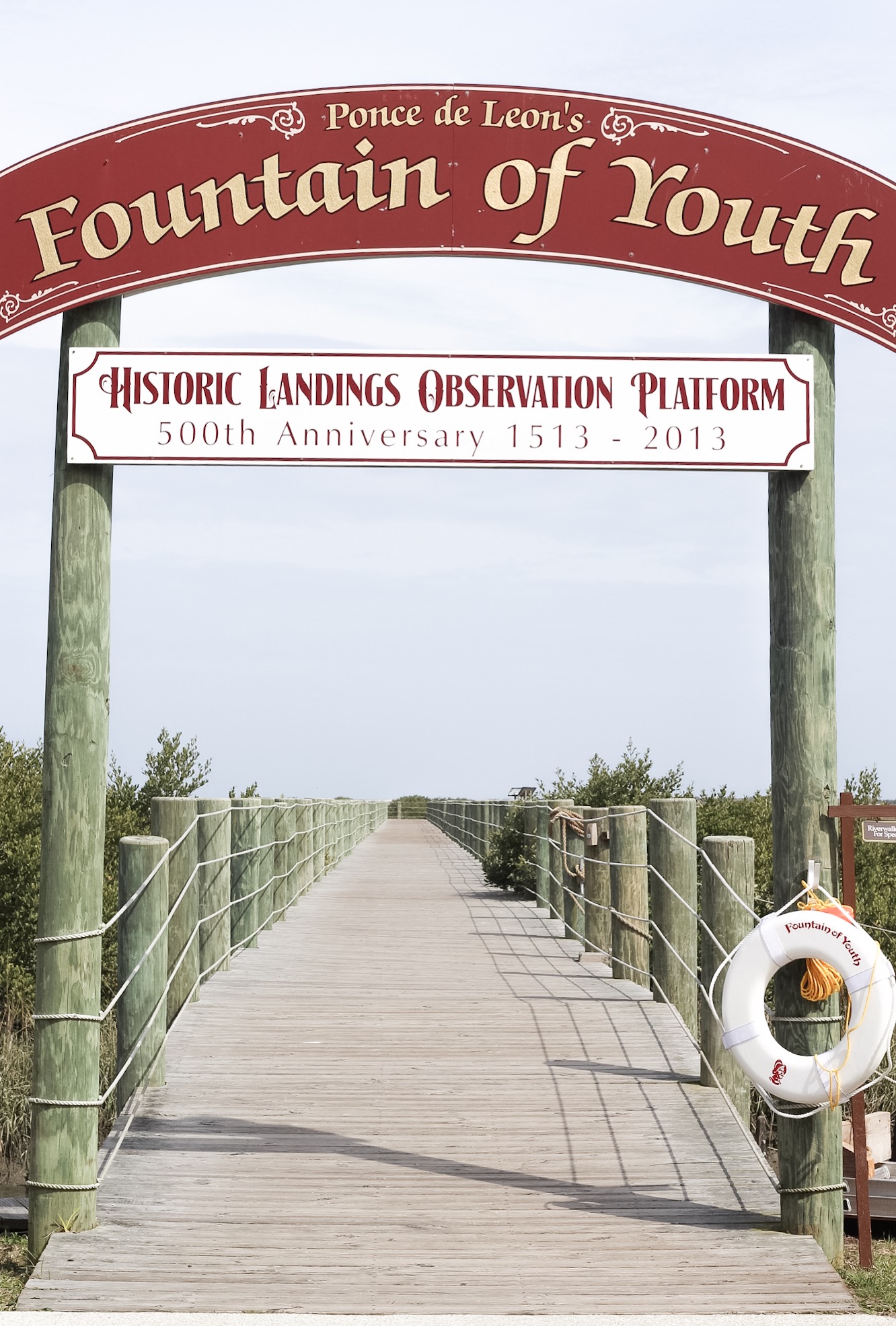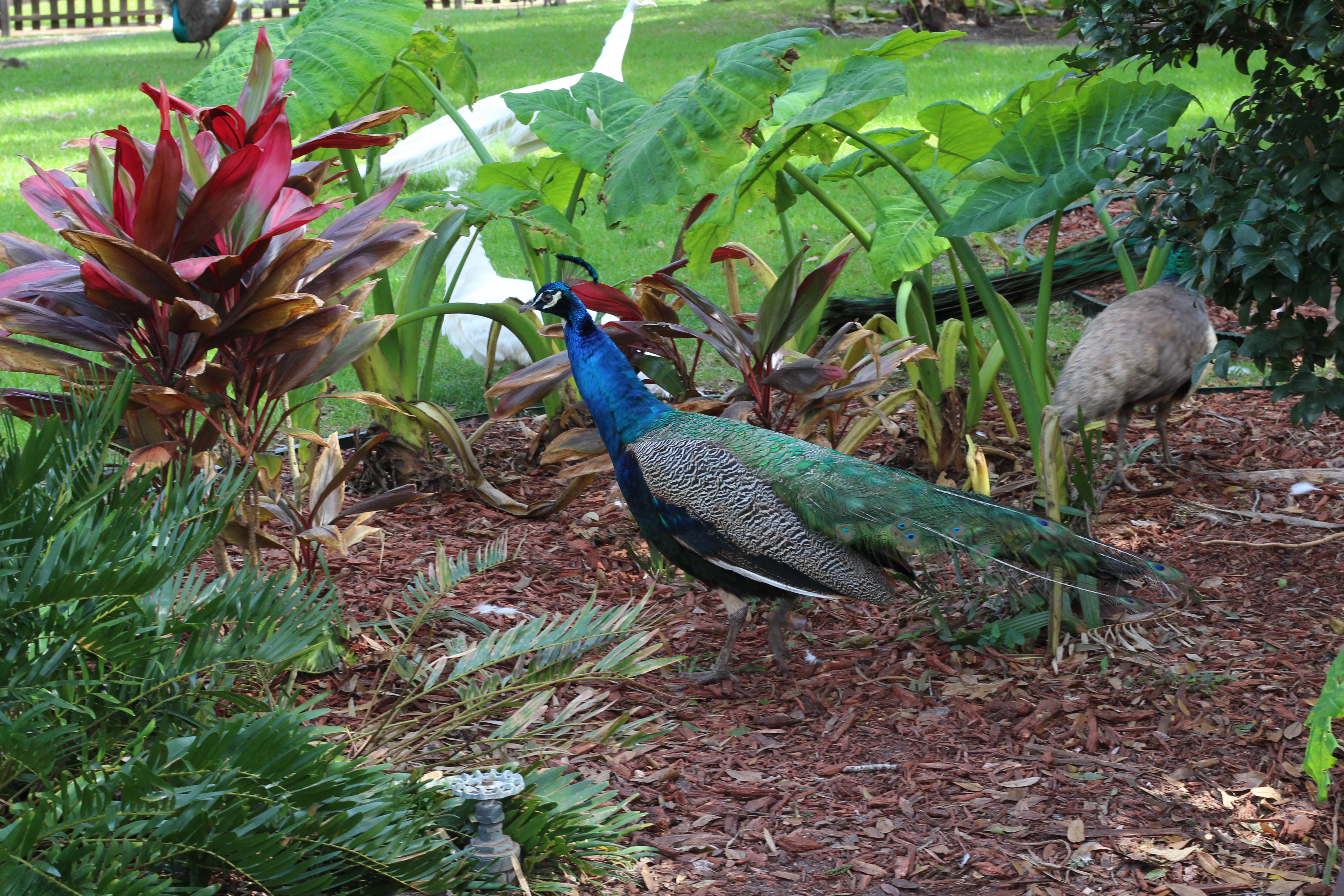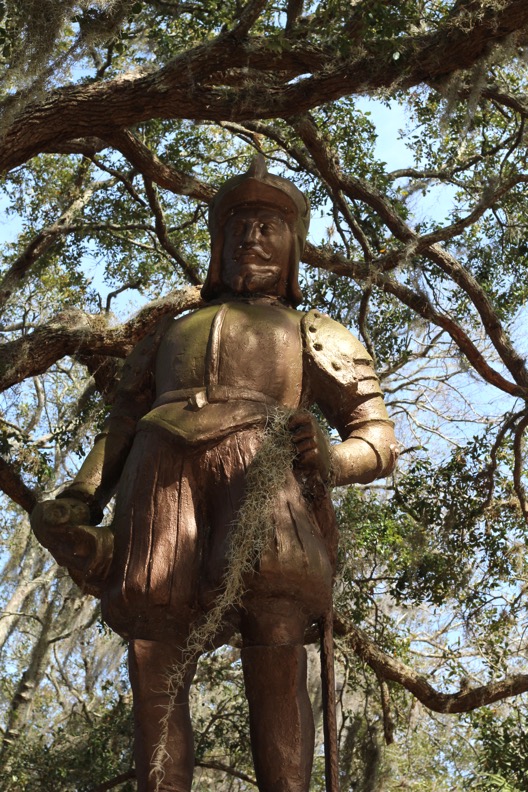 We made it to the Fountain of Youth just in time to hear one of the cannon fires and soaked in the sun as we wandered the gardens and boardwalk and observed the beautiful peacocks.  Finally, we grabbed a quick sip directly from the legendary Fountain, and jumped on our bikes to go get ready for the wedding.
Funny story… there are actually some gorgeous old mossy oaks just outside of the Fountain of Youth entrance, and as we were leaving, we rode past the bride and groom taking wedding photos!  It was very serendipitous to be riding by in the middle of their wedding shots but great to say hi and bye as we left them to their photo shoot and we headed off to change for their wedding.
Because of all the fun we had over such a late evening, the next day we slept in as late as possible before packing up and heading to brunch at Harry's Seafood Bar & Grille.  We dined al fresco once more (with Berkeley in tow), below a canopy of trees in the most adorable courtyard ever.   It was the perfect scene as if the city were sending us off on a final farewell.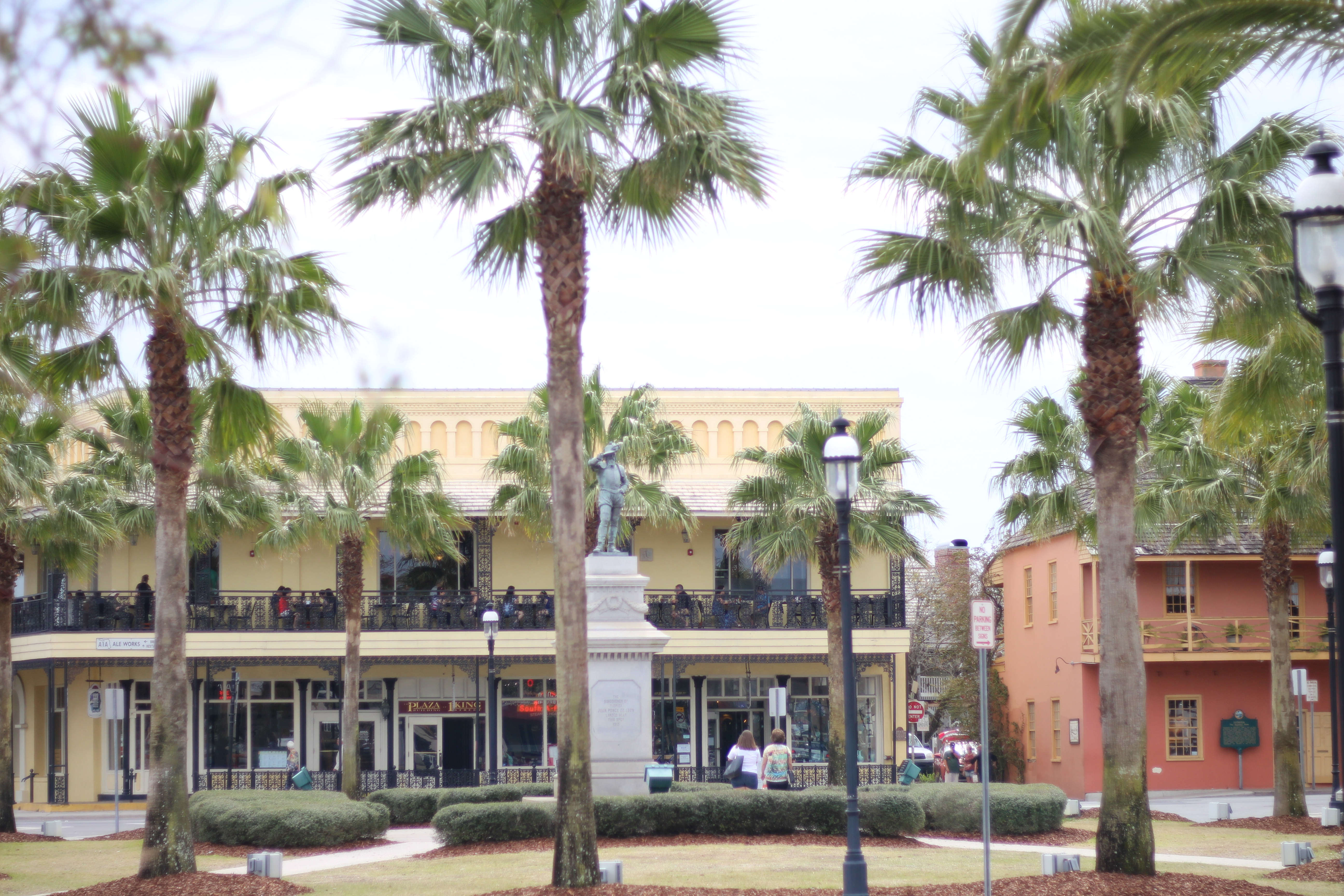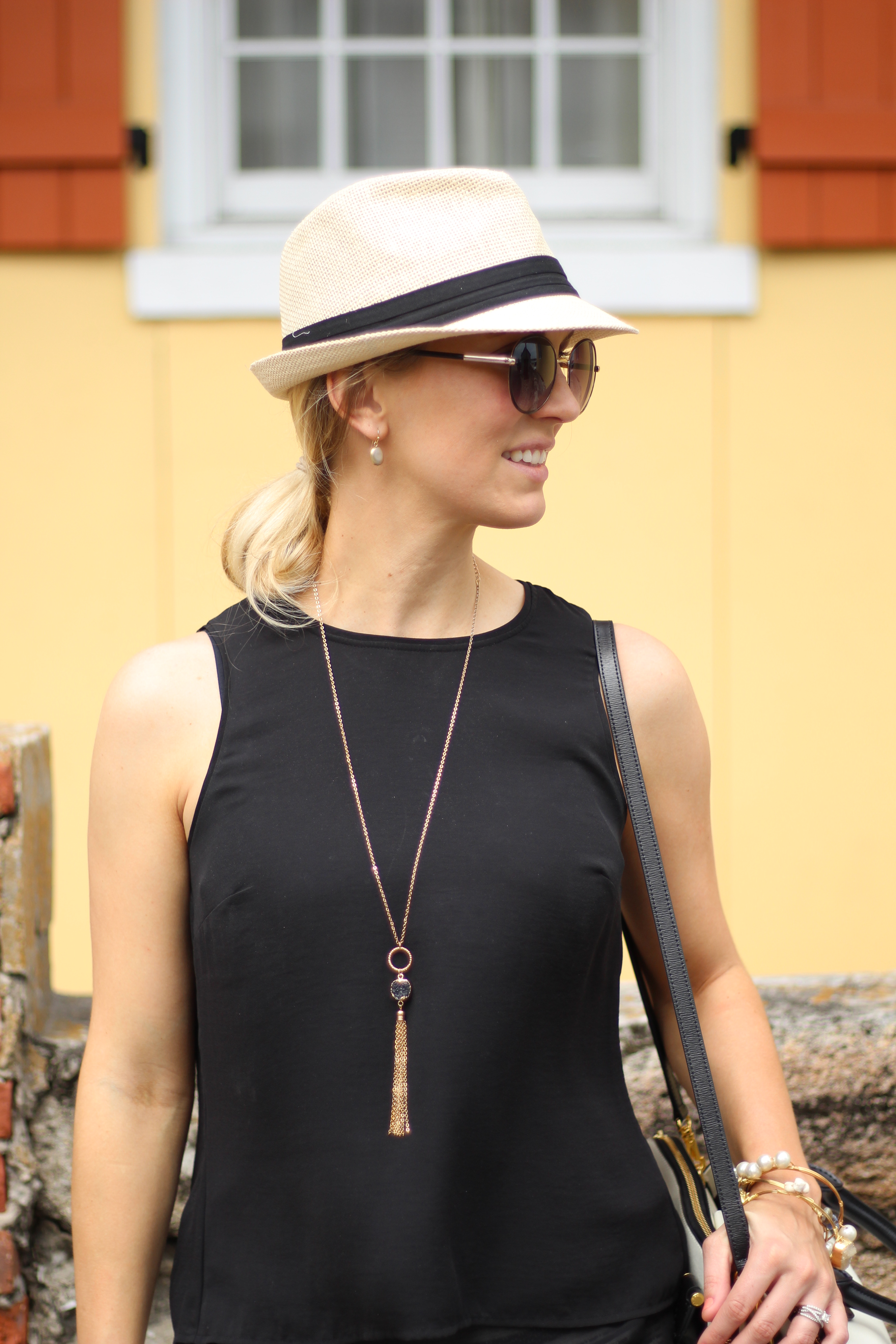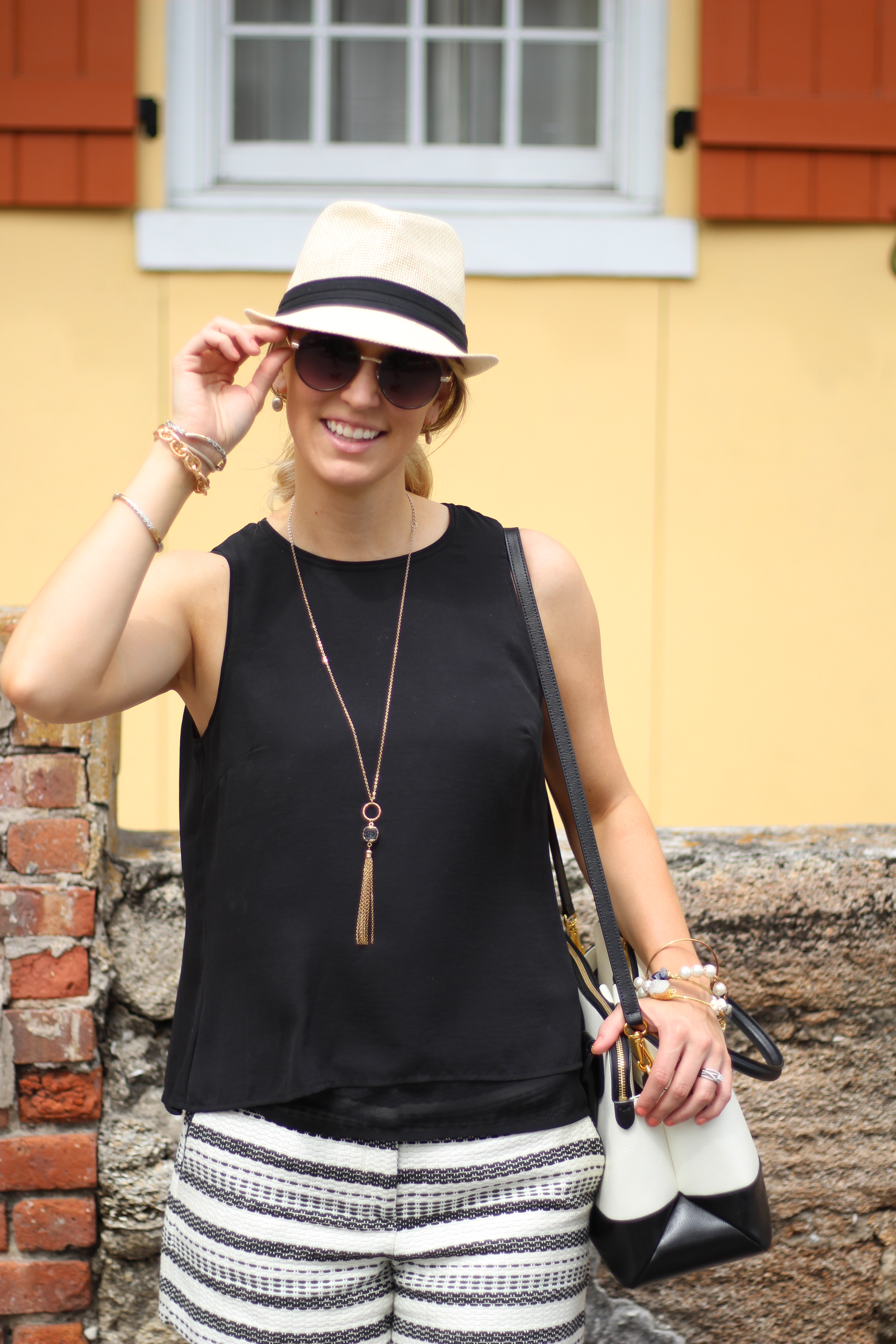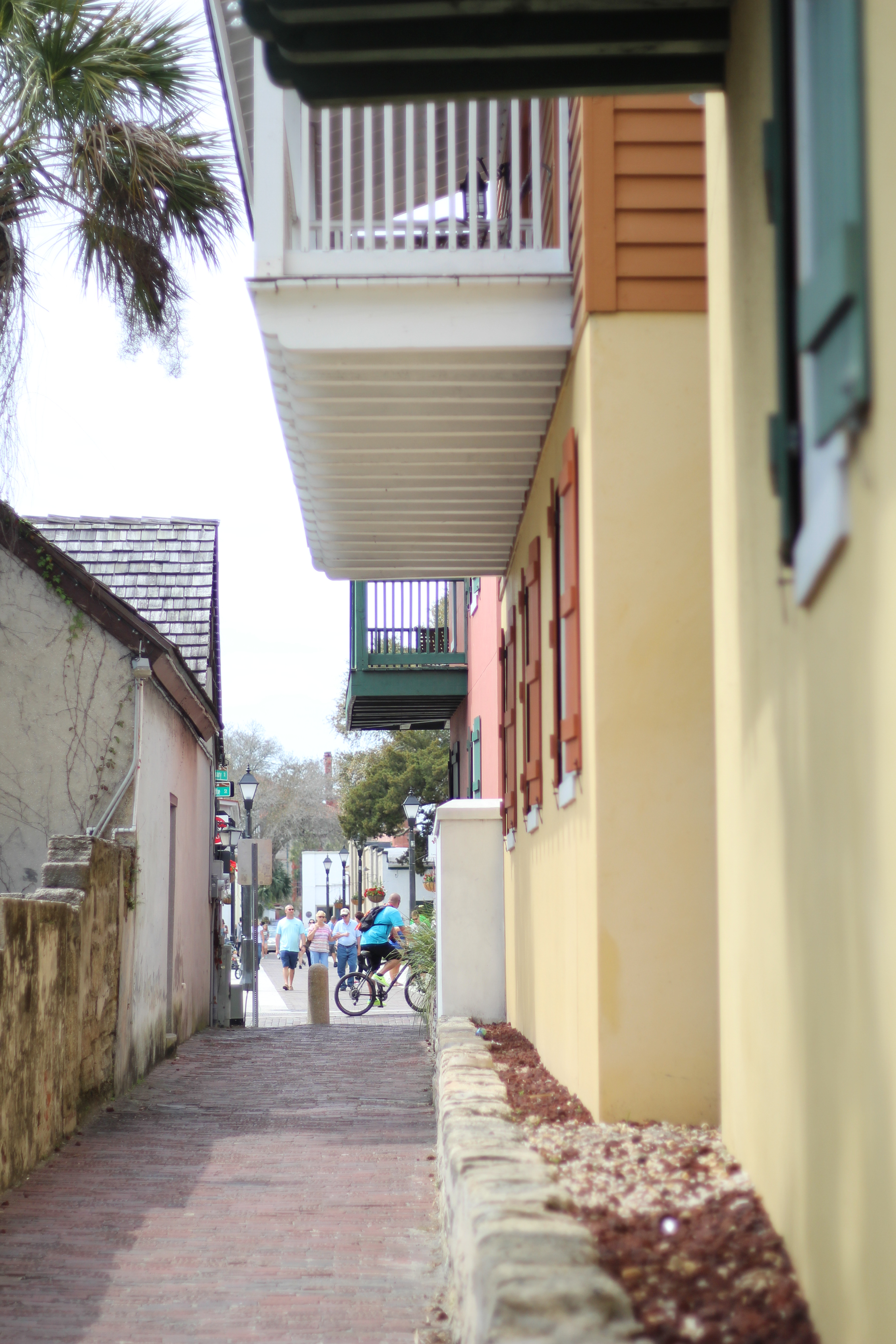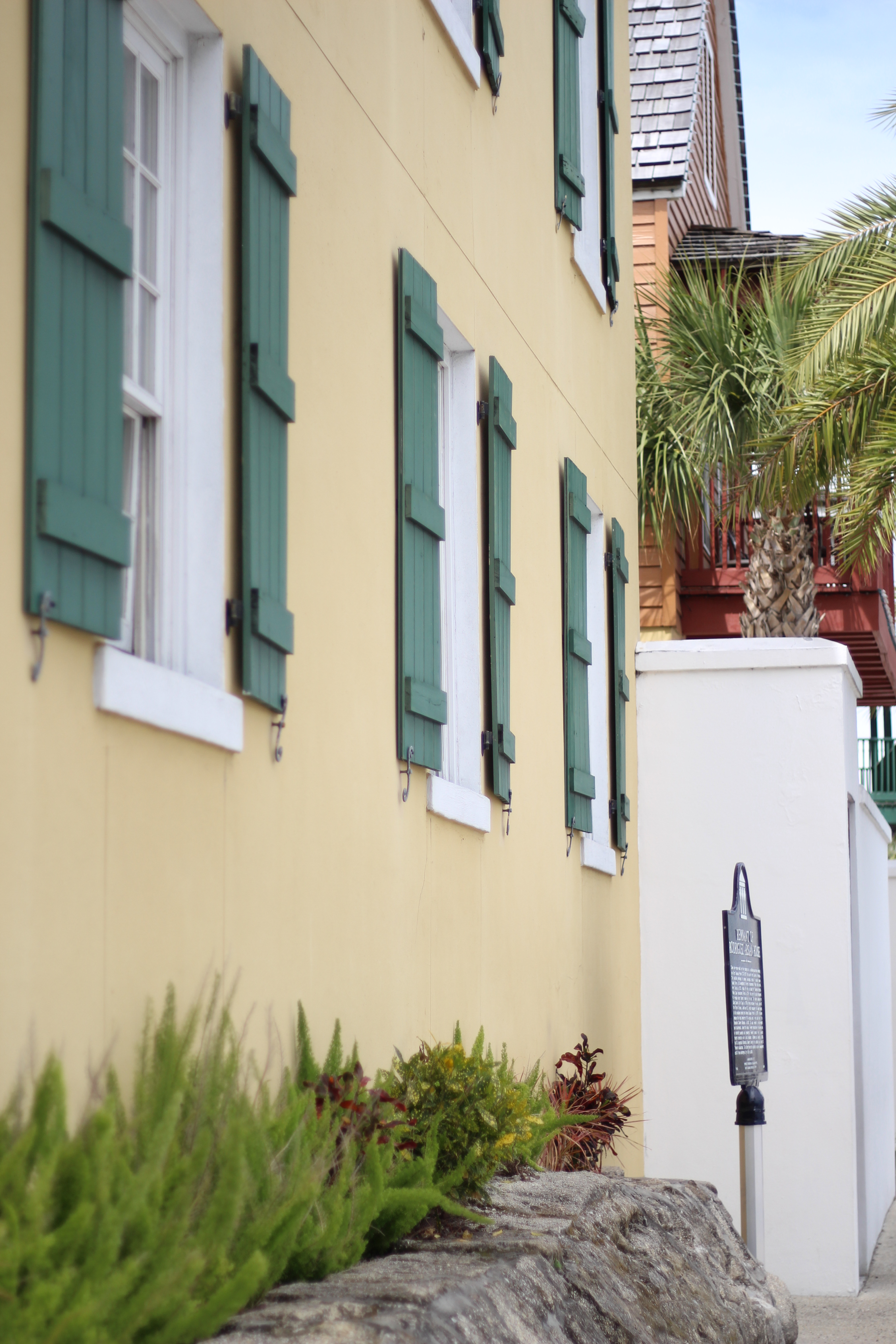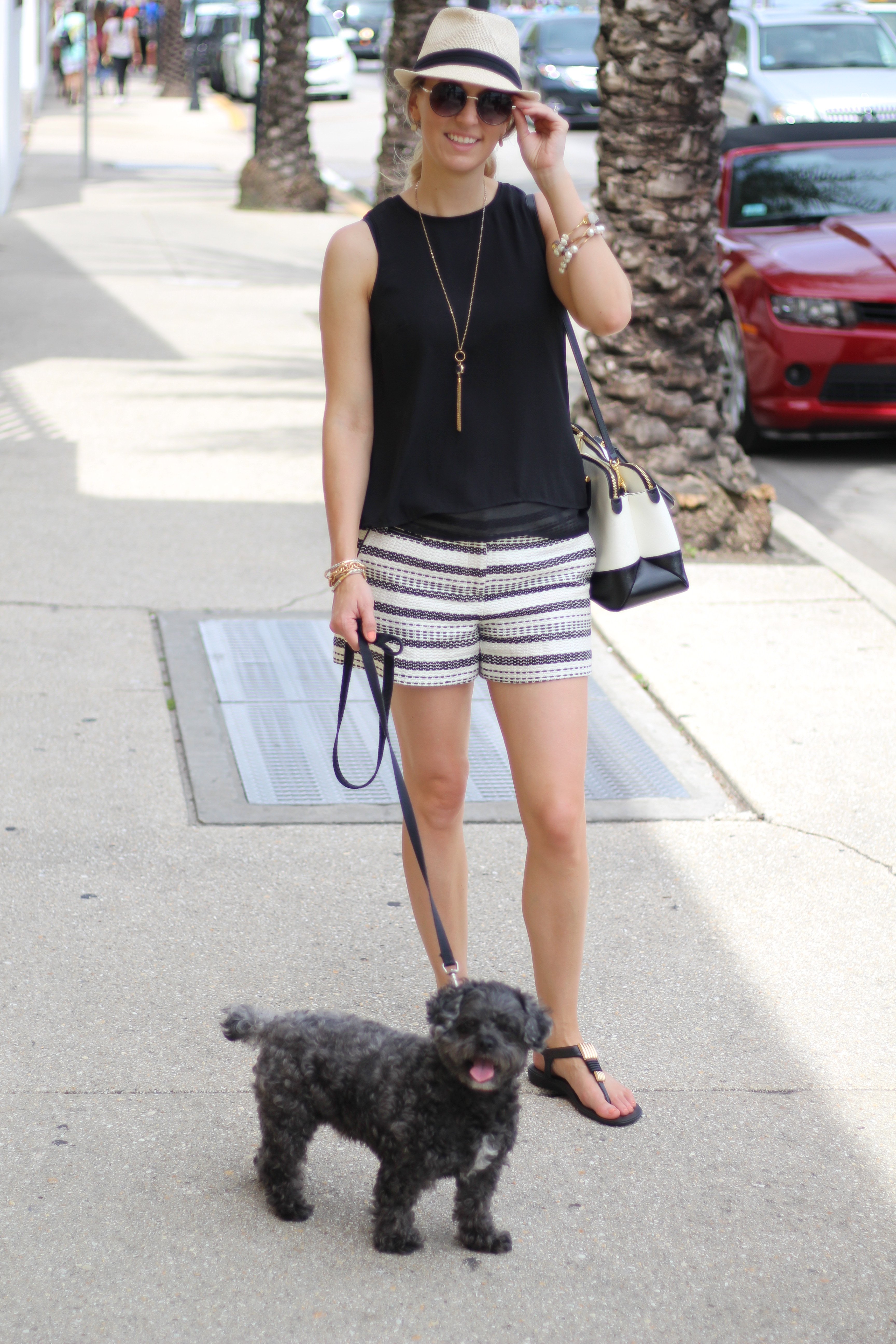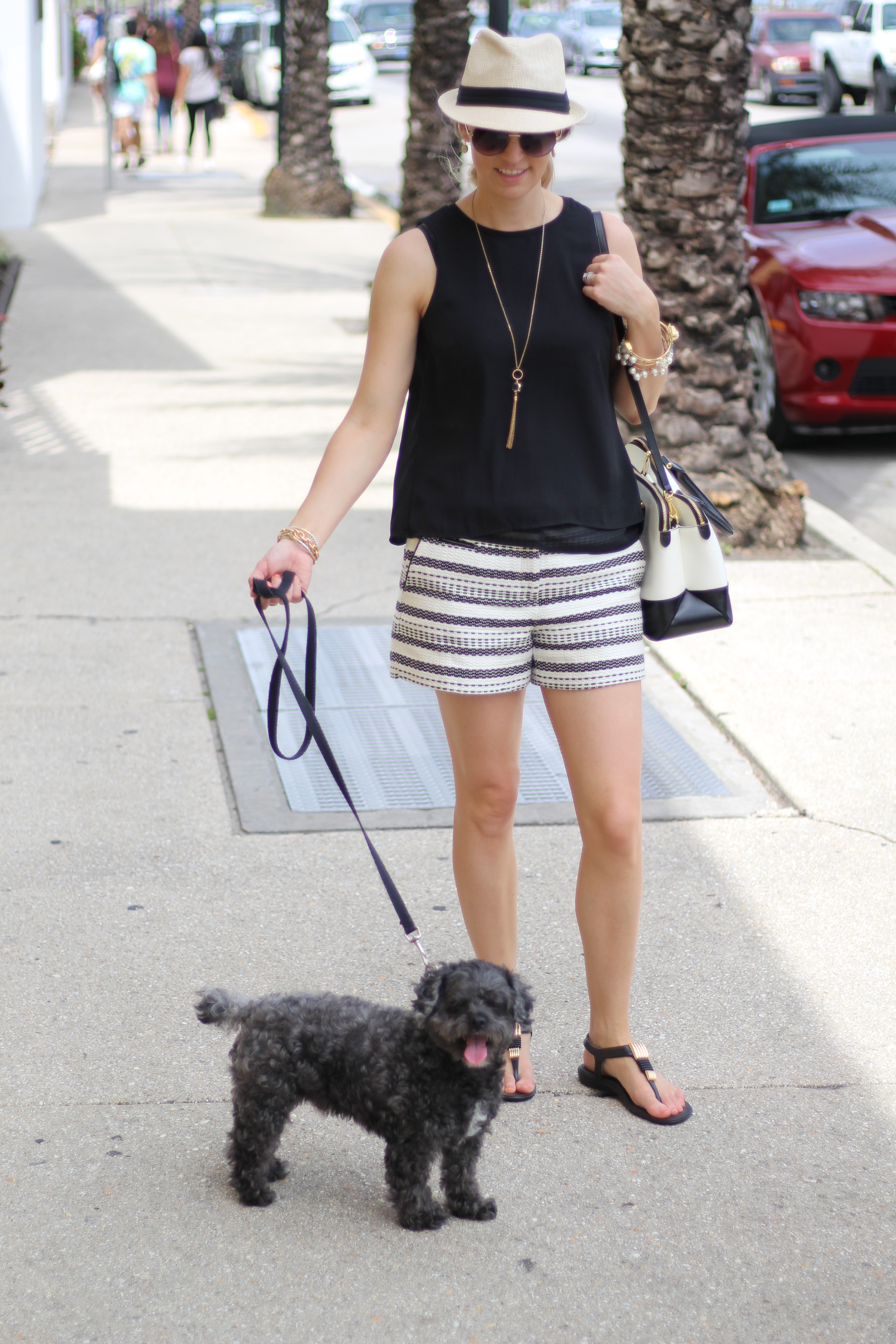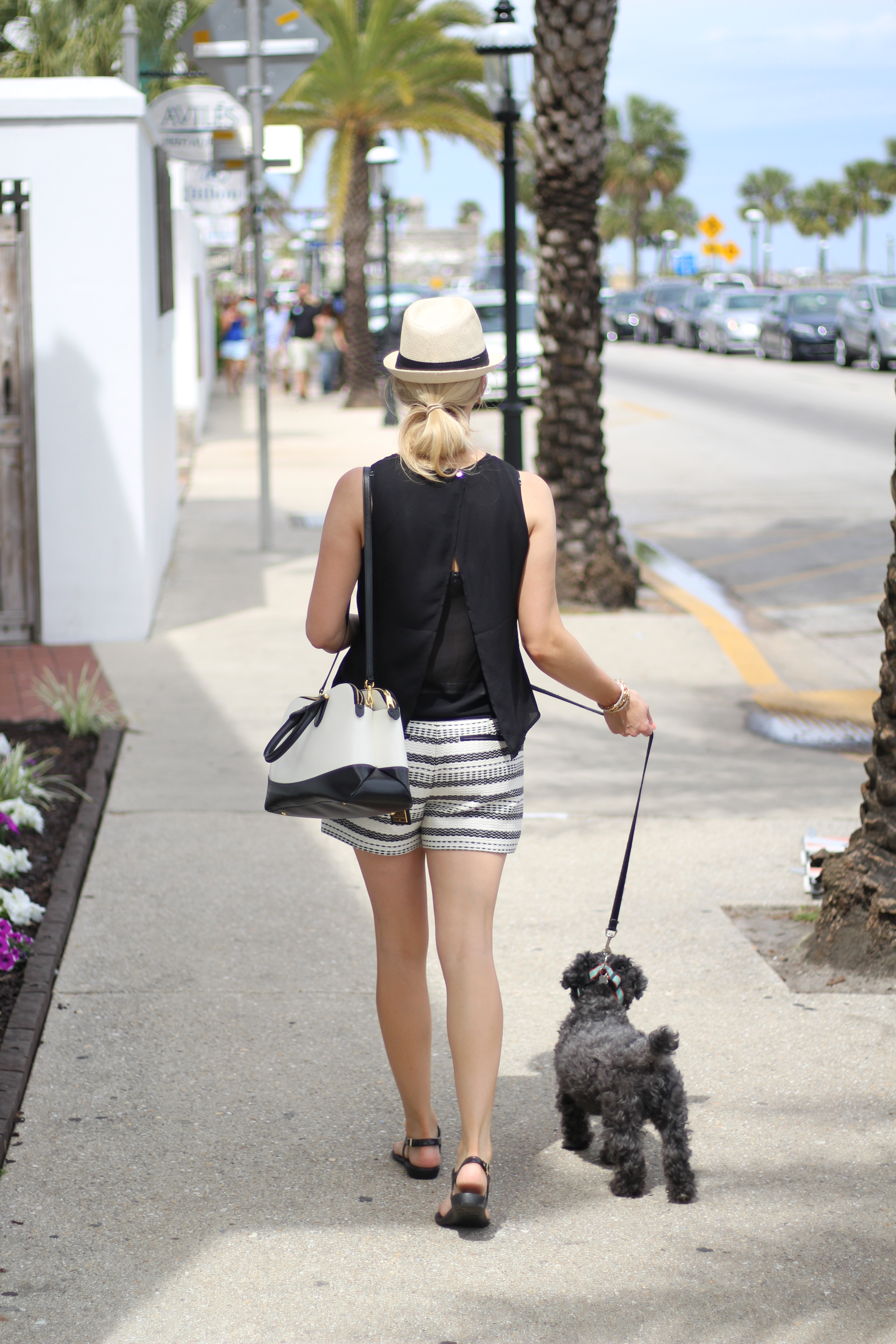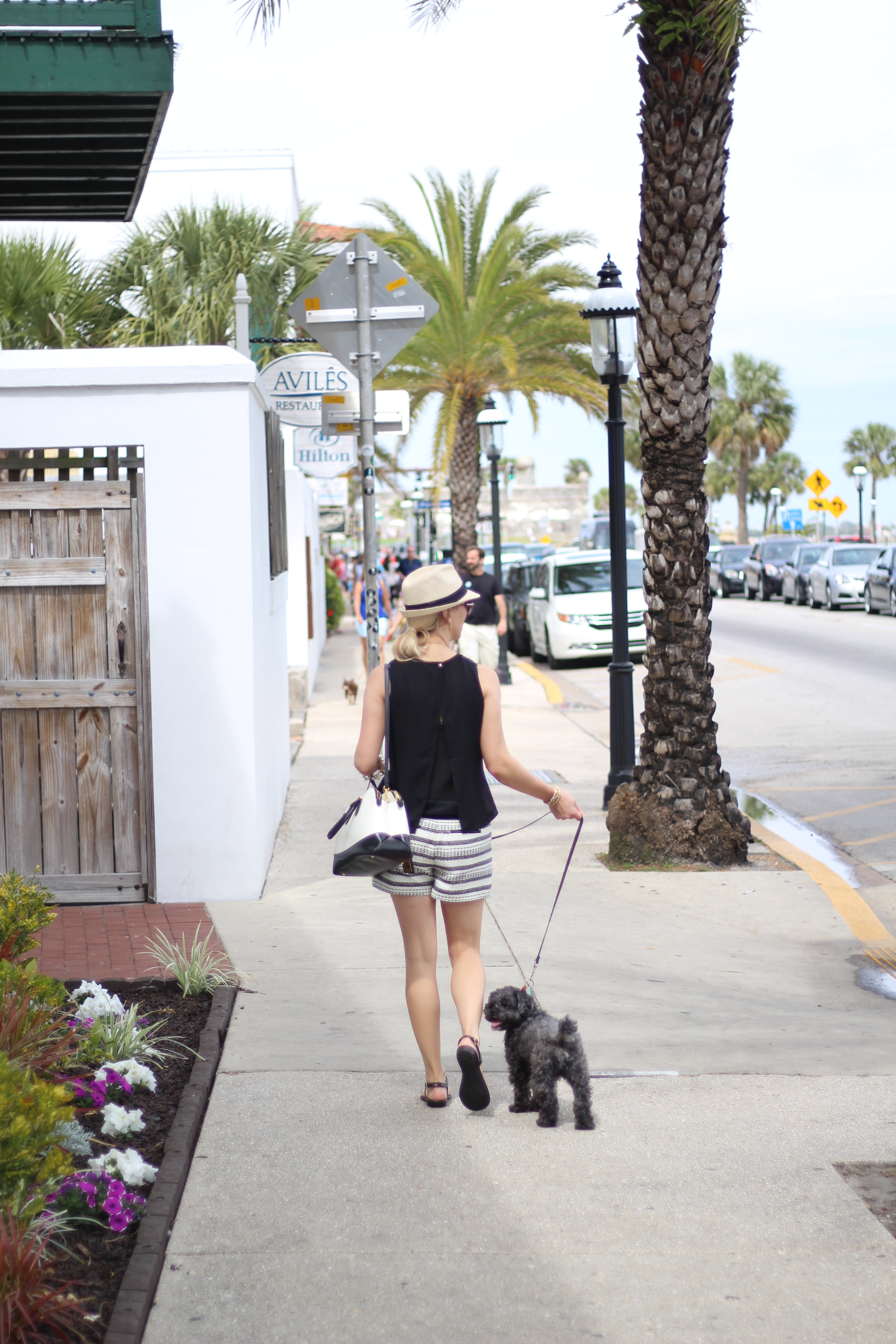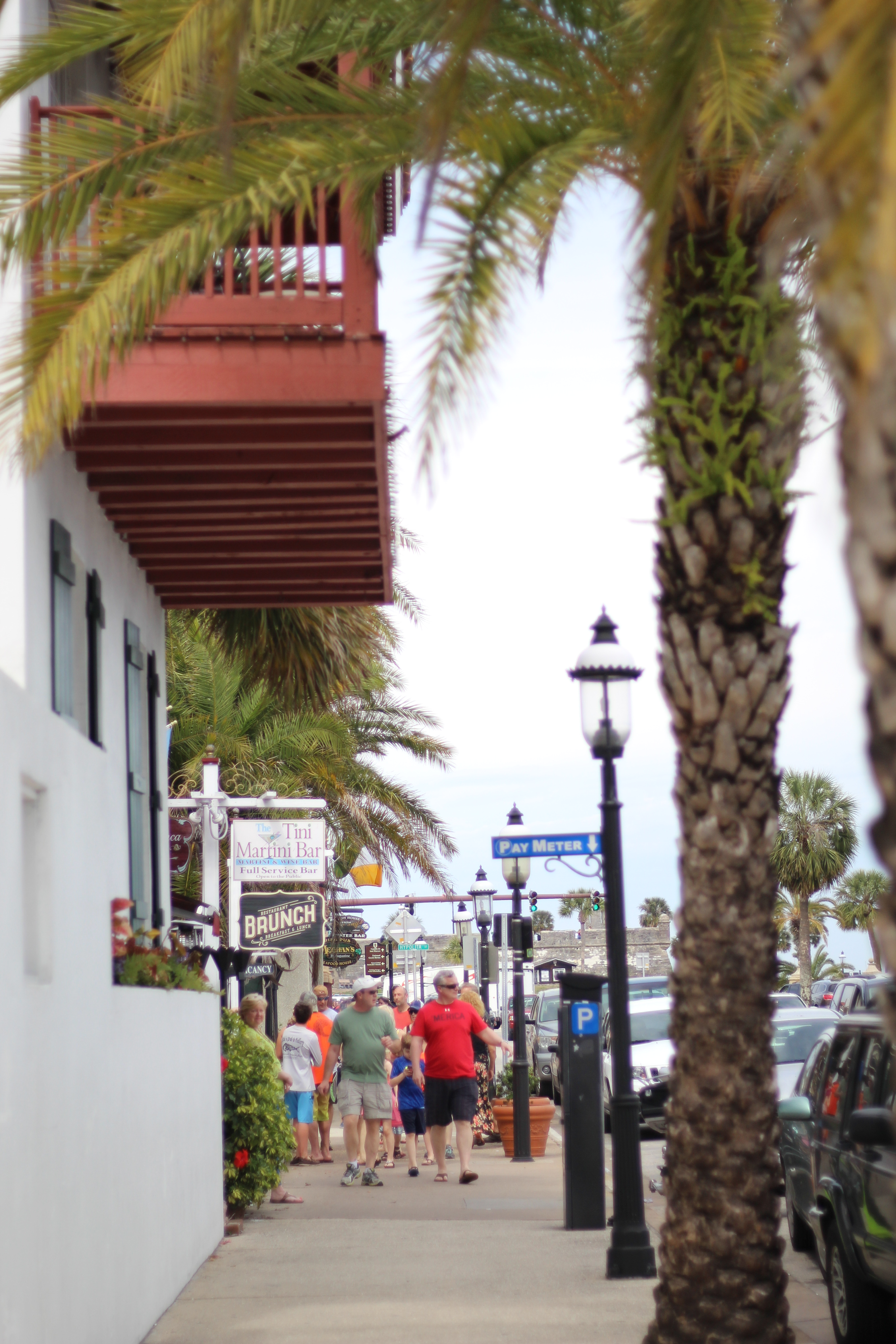 We strolled back to our car down an aisle of palm trees that adorned the sidewalk and said goodbye to our wonderful weekend getaway.
Looking back at all the photos as I write this post, it definitely reminds me of the magic that such a historical city exudes and the little joys in life, like being able to ride around on a bike instead of being stuck in a car for travel.  So until our next travels arise… I'll keep daydreaming of heading back to explore more of the Nation's Oldest City.
So if you're heading for a vacation to this wonderful place, make sure you take it all in and enjoy your time exploring St. Augustine!