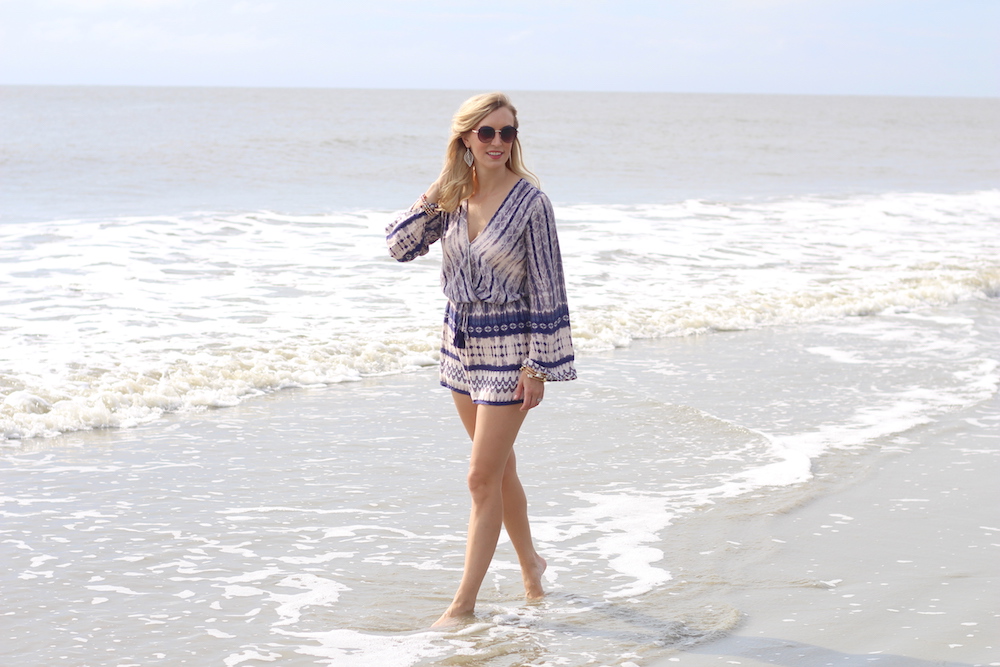 Beach Romper Look:
Last fall I ventured to Beaufort, SC on a quick weekend trip with the girls.  One of my favorite things about visiting Beaufort is that you can step into a relaxing coastal town that reflects the quaint culture and history of the low country in all it's food, activities, and sites to see.  It was a short weekend trip that allowed us the opportunity to pop over to Hunting Island State Park and enjoy the beach for a bit before heading home.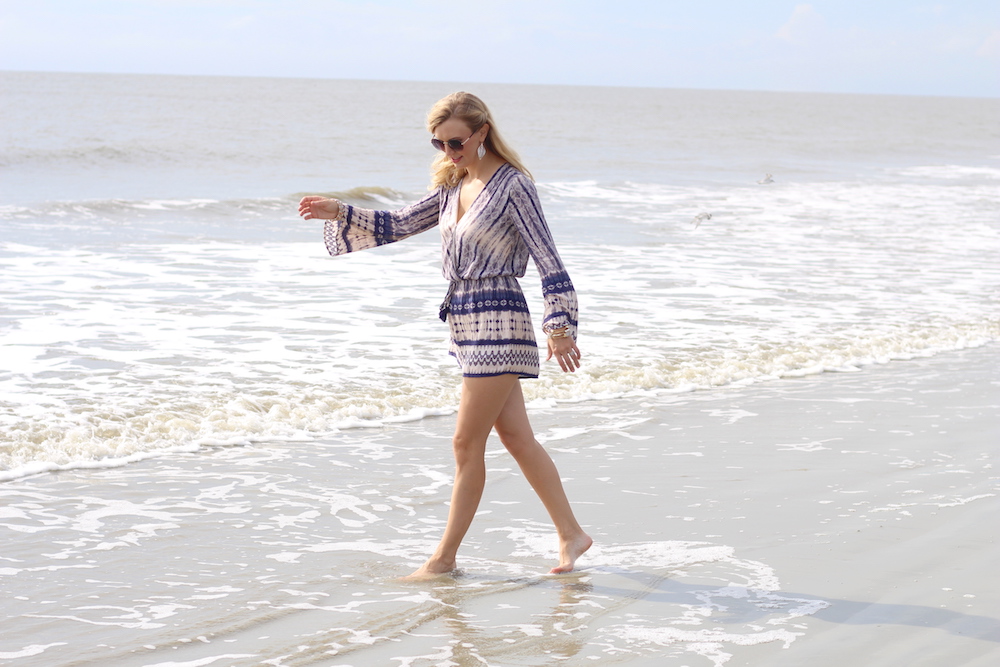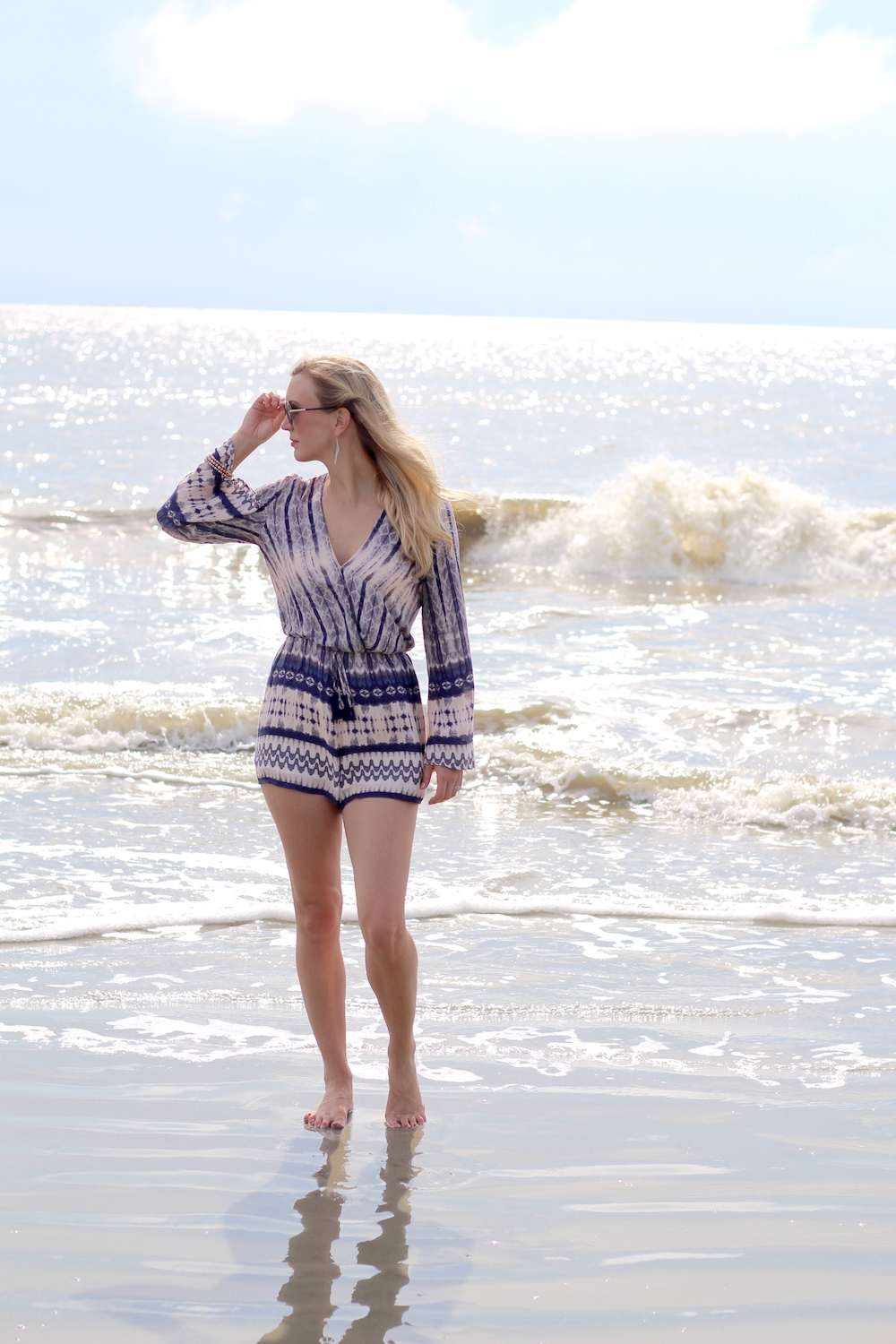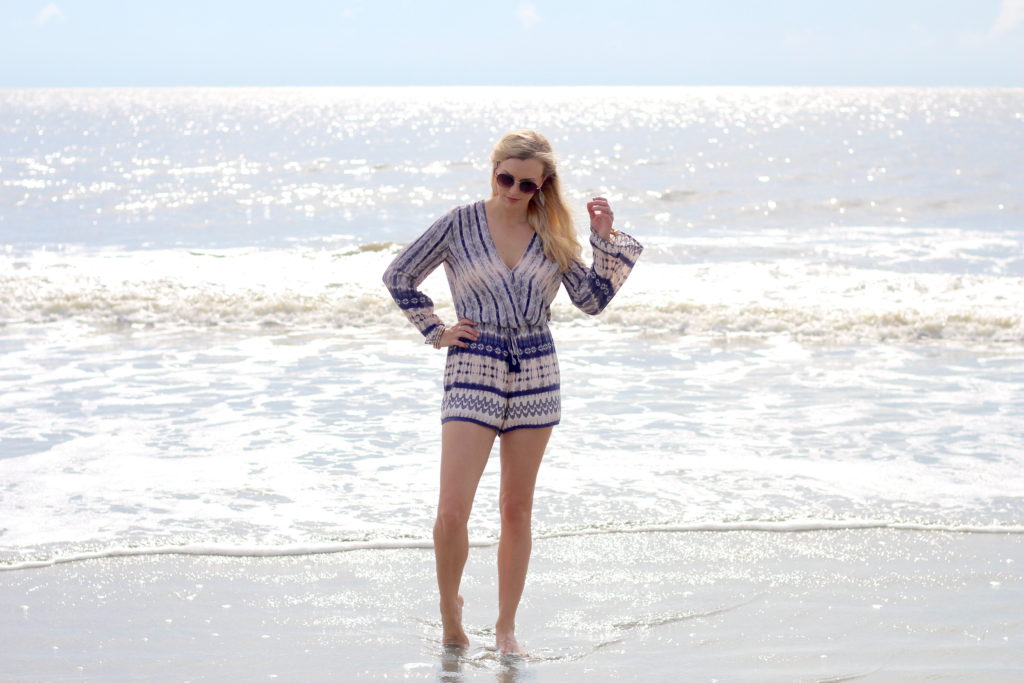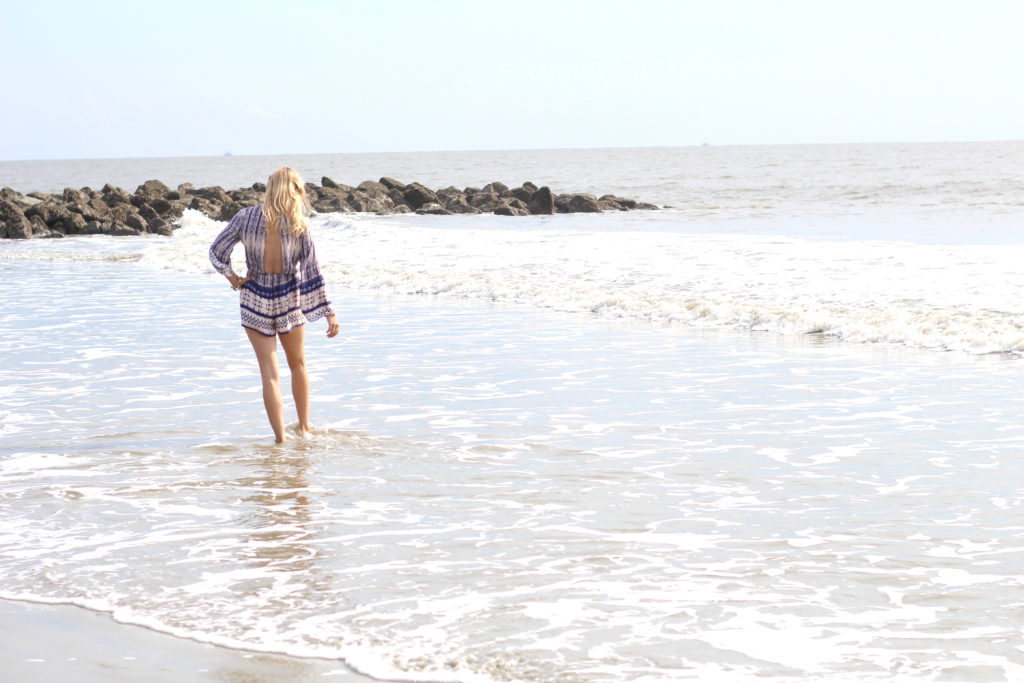 Of course, whenever I'm planning a relaxing coastal weekend getaway (or really any trip I'm packing for), I first look at the weather and then what activities we will be doing.  In this case, since the weather was a little too cool for me to dive in for a swim at Hunting Island, I opted for a long sleeve romper from Cypress & 5th that would shield me from the crazy wind rolling in off the water.  I loved the open back that left just enough skin exposed to make it interesting 😉
In fact, Cypress & 5th has outfitted me for several trips… like that lovely blue maxi that I wore in 30A or that flowing green maxi that I wore in Beaufort, SC, and even that perfect date night dress I sported last year here in Atlanta.   And because I'm such a big fan of the sisters who own Cypress & 5th, I'm excited to share their relaunch with you all.  They've made their website even easier to use by switching from a subscription style to more of a boutique experience… with a twist option too.
---
In celebration of Cypress & 5th relaunching their brand…
Get 25% OFF your orders through April 15th by using code:
PEACHFULLY25
---
You can find more details on their Facebook tab, and good luck entering the giveaway!!! Just don't forget to check out Cypress & 5th for your next look.  Regardless of whether you're a romper type girl, or if you are planning a big trip somewhere, or just hanging out local… They've got you covered.