Clayton is a small town in North Georgia located in the Blue Ridge Mountains.  Clayton sits in Rabun County where there are plenty of trails to hike, lakes & waterfalls to explore, camping opportunities and more. To get outdoors and enjoy nature, check out the Clayton travel guide details on this mountain destination.
Clayton City Facts:

Originally named the Dividings & Claytonville, Clayton was incorporated in 1823

Population just over 2,000 people

Part of the Disney movie Old Yeller was filmed in Clayton in 1957
Clayton Insider's Tip: 

Make a pit stop at Wander North Georgia's Main Street boutique for some rustic yet stylish outdoor themed souvenirs.
[aigpl-gallery design="design-6″ id="10569″ show_caption="false" image_size="large" popup="false" masonry="true" grid="5″ offset="15″]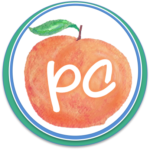 Contact us to find out how your location can be featured in the Peachfully Chic travel guides.