We are back from our Punta Cana honeymoon and the amazing all-inclusive resort experience the hubby planned for us.  Now that we've had a minute to get back to "real life" and our 9-5 jobs, it's already hitting me just how relaxing our vacation was… especially as I pull the rest of our underwater pics off my Olympus Stylus Tough digital camera (I have an older version…  but I'm sure the new models are that much better!).
In Part 1 of our honeymoon recap, I included 7 tips you need to know before traveling to the Caribbean (including a breakdown on tipping & how to avoid theft) as well as a few of my first impressions.  But I had to share some of these incredible photos from our underwater excursion swimming with sharks!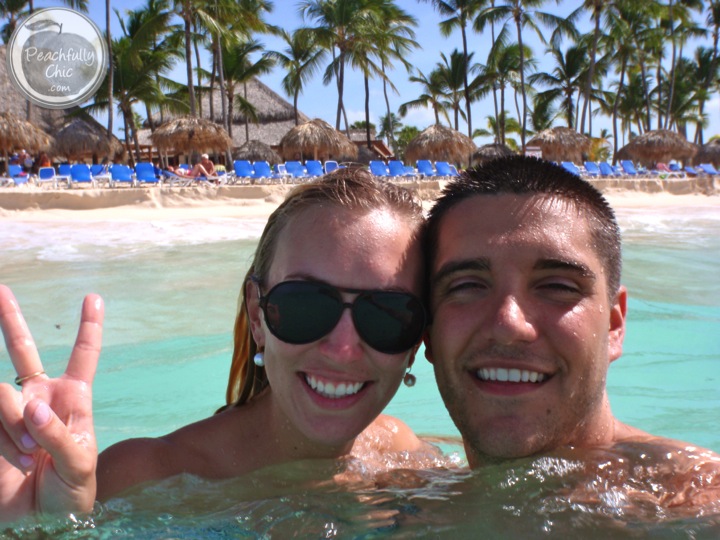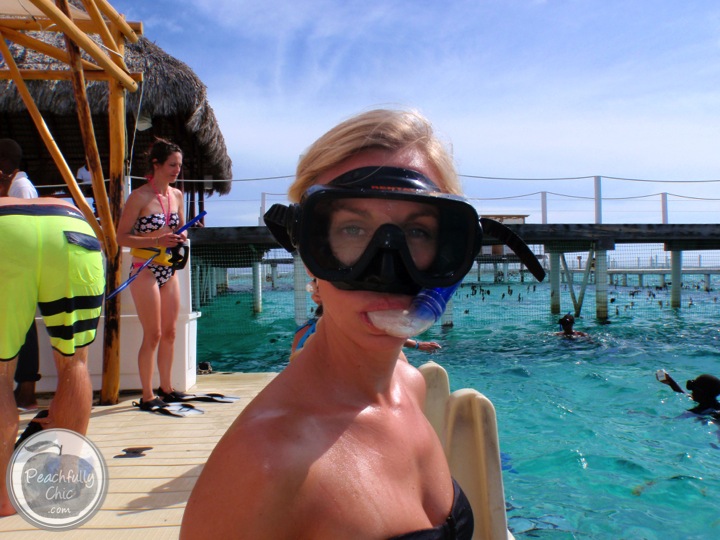 Suiting up! So serious… this is me just praying I can handle breathing through the mouthpiece. It took a few large gulps of salt water to get the hang of it – oops! 😉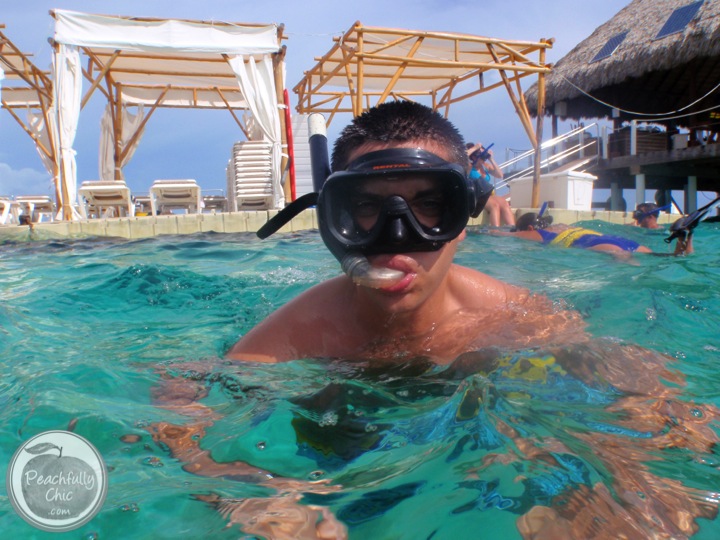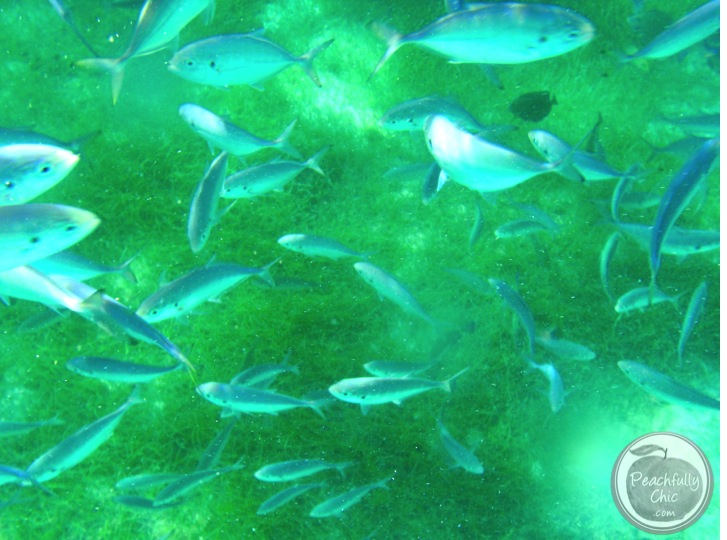 So many very cool fish surrounded us the entire time… well until we got to the sharks that is.  At least the fish were smart enough not to go near them!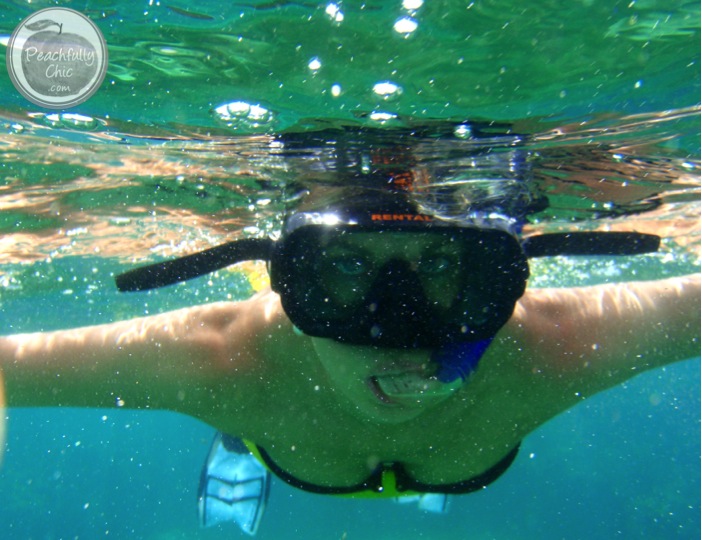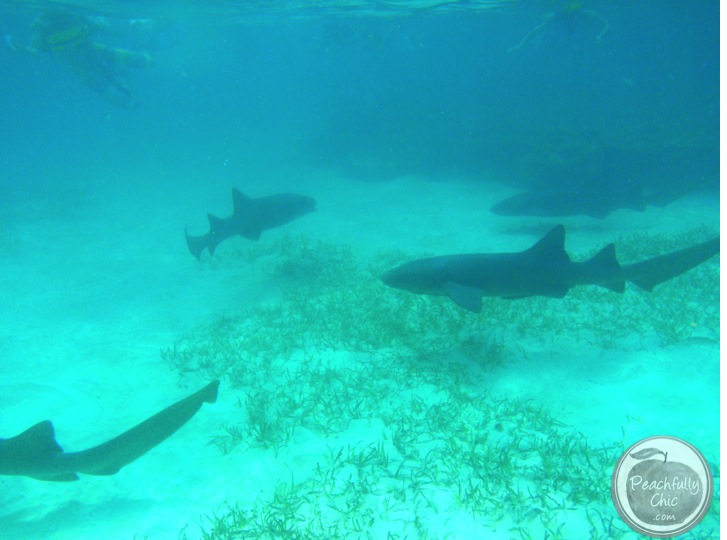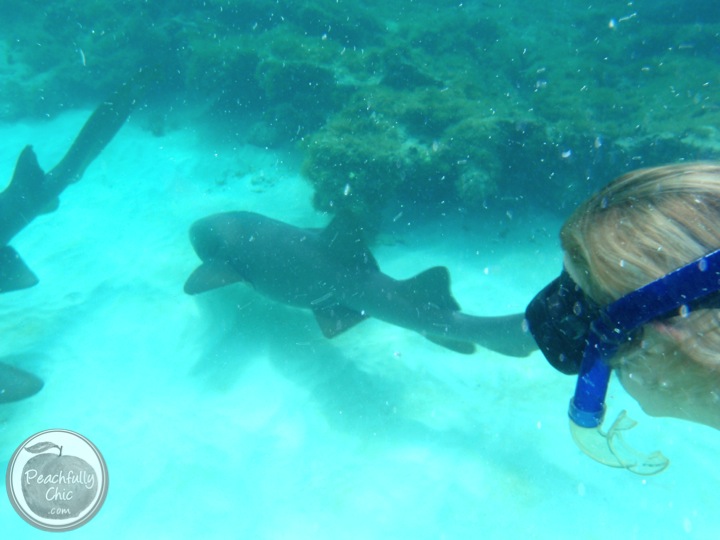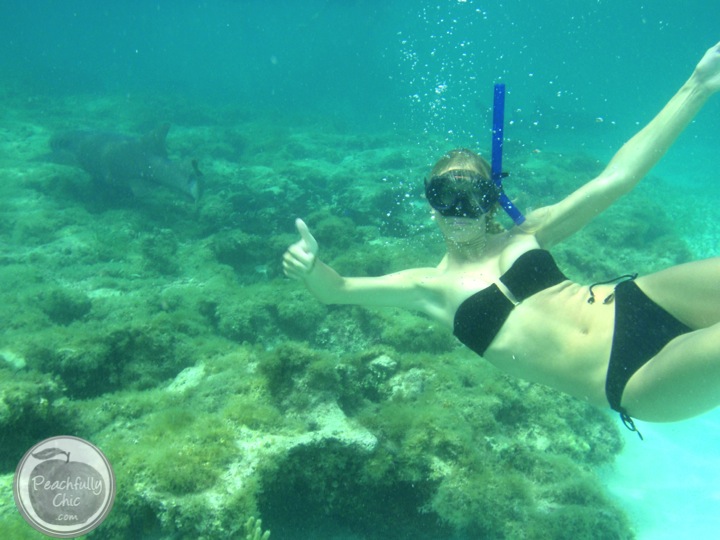 Just verifying that I'm actually ok… haha no problems YET!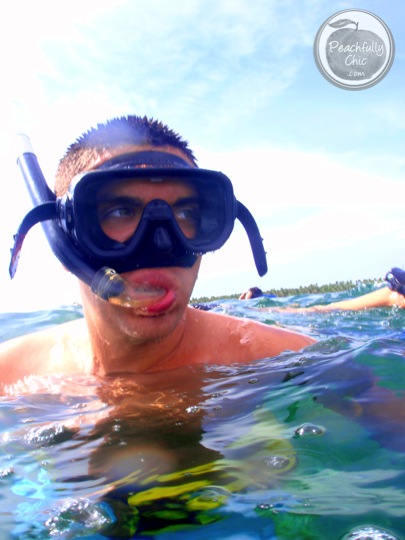 My studly new husband (still not used to saying that!) 🙂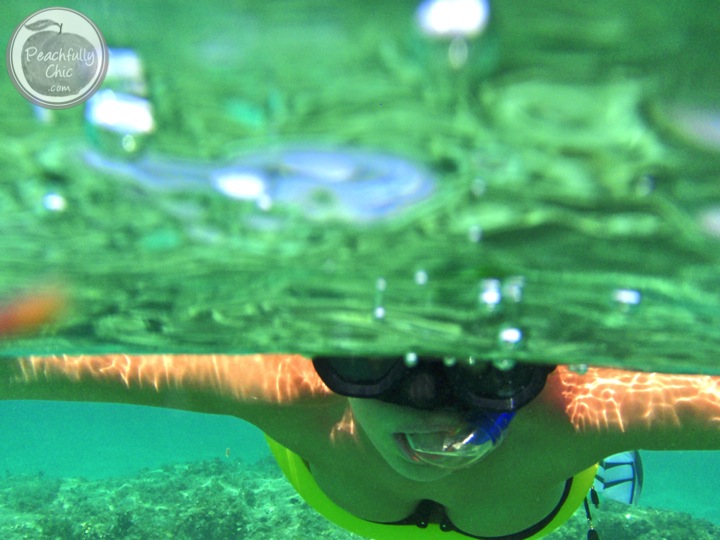 Then I decided to get a little daring…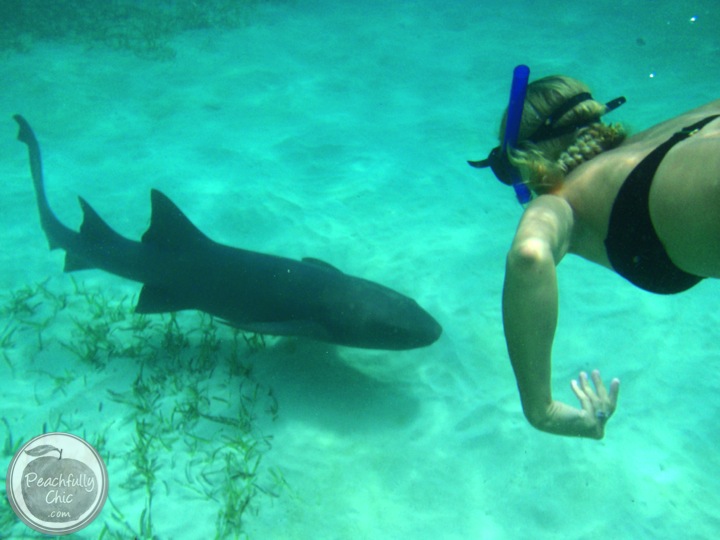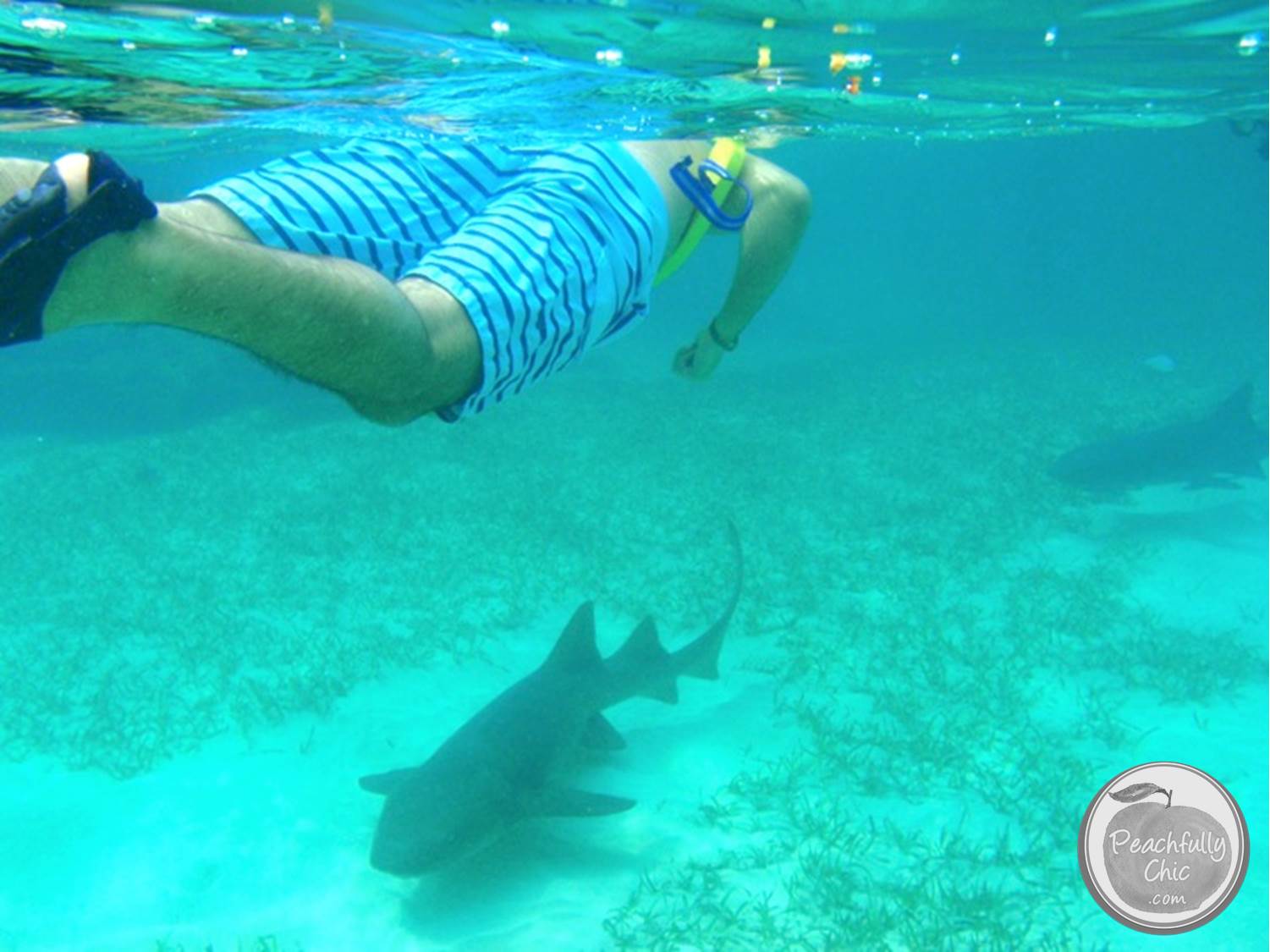 Wrapping up our swim with sharks totally unscathed – woohoo!!!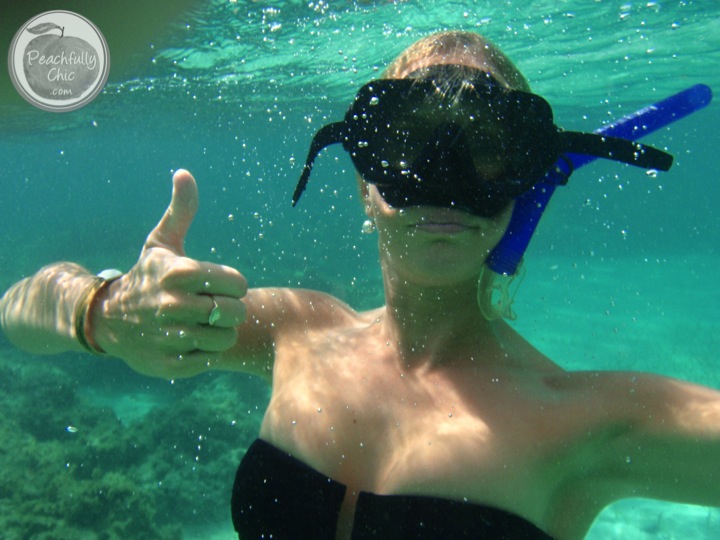 We both tried paddle boarding for the first time!  I have to admit, I'm proud off myself for not falling off at all!  There was another couple out on the water trying to paddle board at the same time and they were seriously struggling.  The current was so strong the girl was just floating away!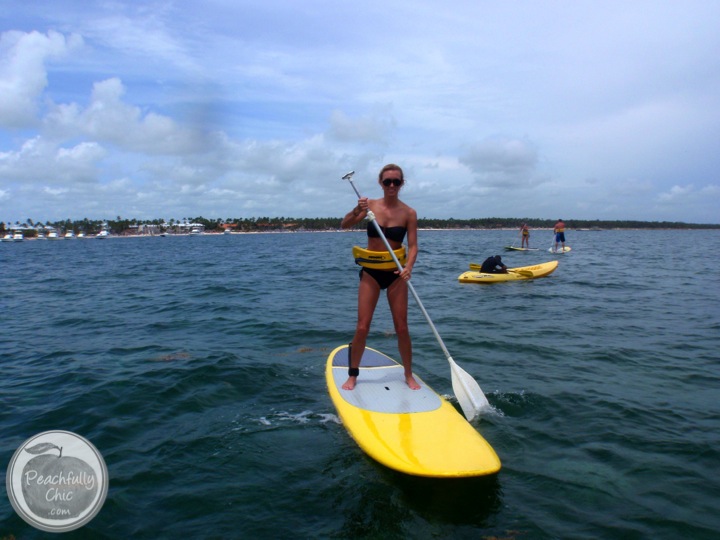 It was exhausting, but thankfully I had the strength to fight the current and the wind to make it back to our floating island!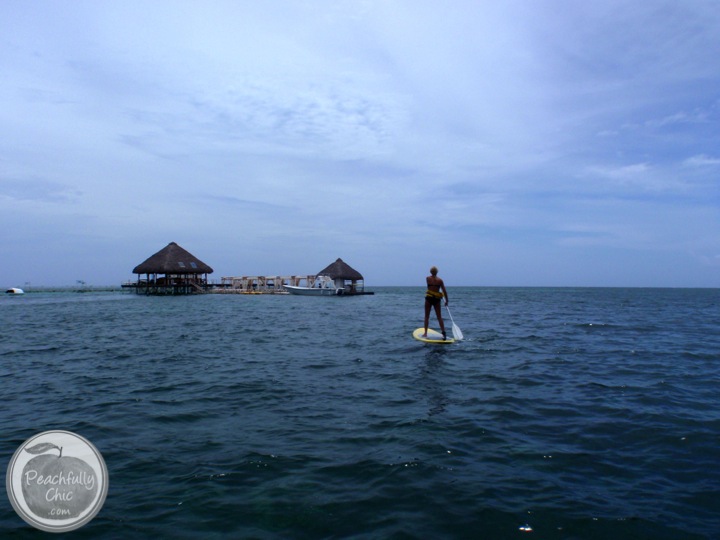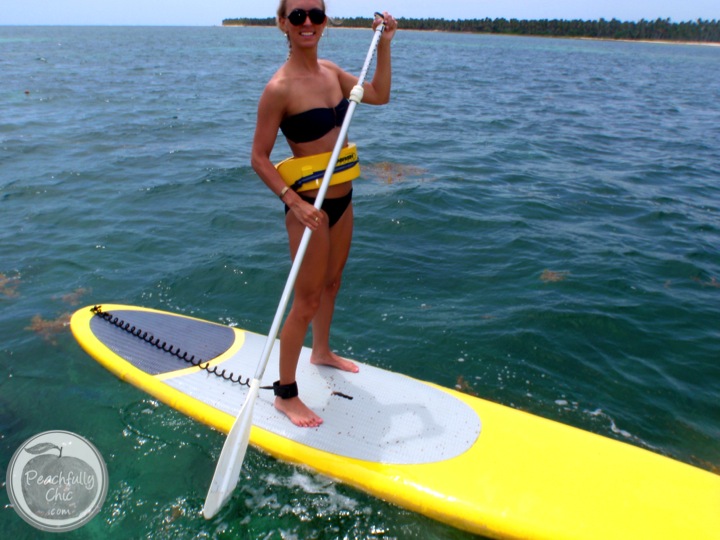 Next, it was on to play with the Sea Doo Scooters… Basically, you just pull the triggers on the handle and the scooter starts pulling you around.  We weren't allowed to take off those big yellow life floats from around our waste so it slowed us down some, but I can imagine how fun this would be to use without staying on the surface of the water!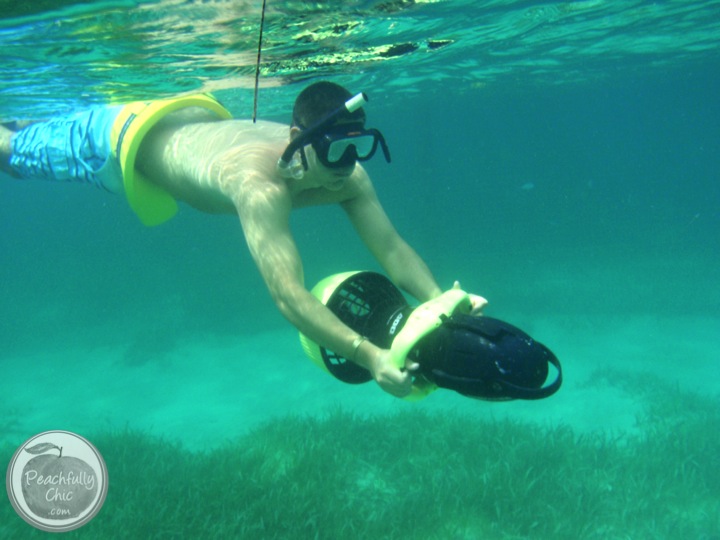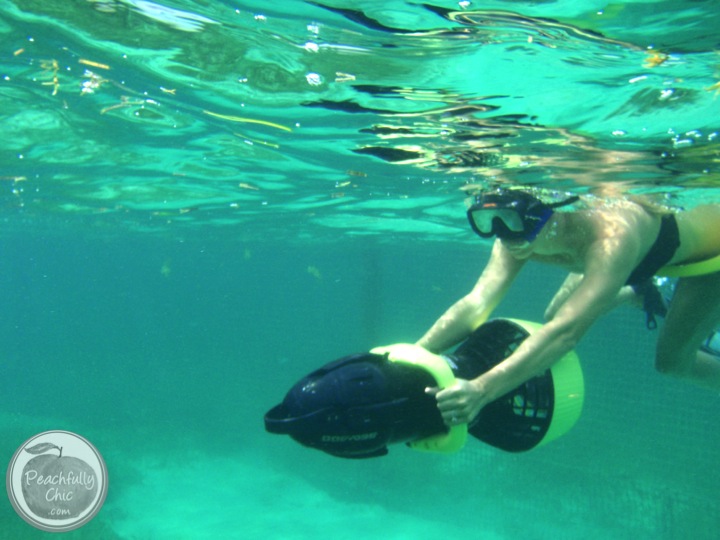 Finally, we embarked on a little kayaking trip around the floating island. It was fun, but after one trip, we were flat out tired and ready for a snack to accompany some relaxation!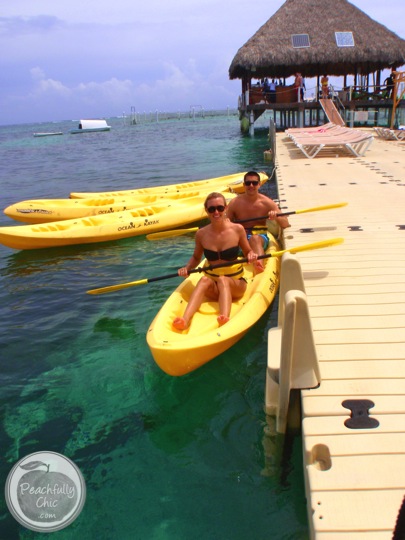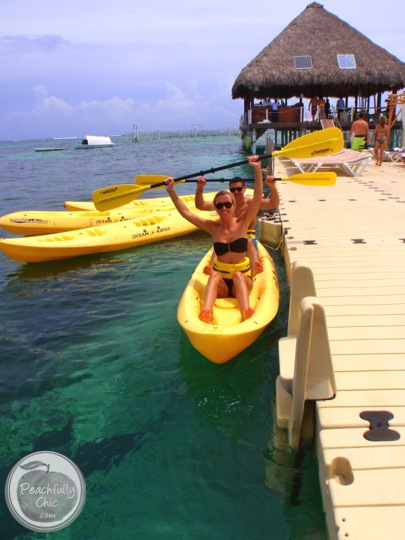 Just before we left, Kevin and I grabbed a quick stone massage in the cute little booths they had on the floating island. Needless to say, it was much needed after our long day of swimming, kayaking, and paddle boarding in the hot Caribbean sun!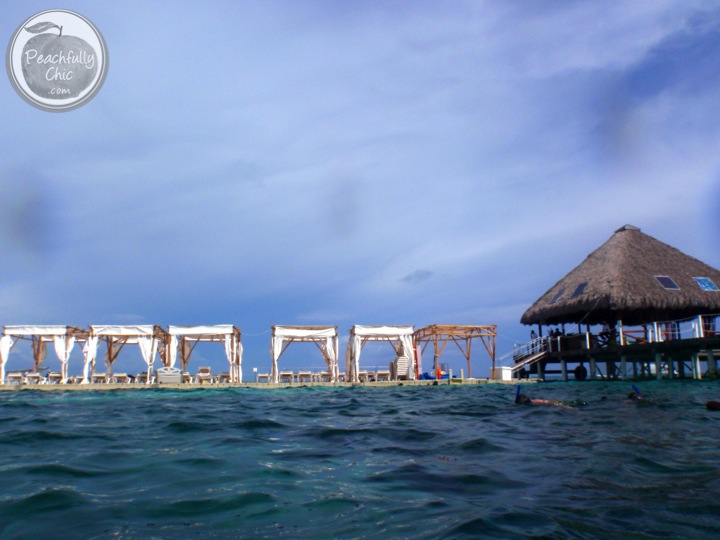 Are you planning a Punta Cana honeymoon or some other exciting trip?  I hope the insights and behind the scenes look into our vacation has helped!  Now I think it's just about the time we start thinking about our next trip…. I would love to hear all about any of your recommendations so don't forget to comment below and share your thoughts!