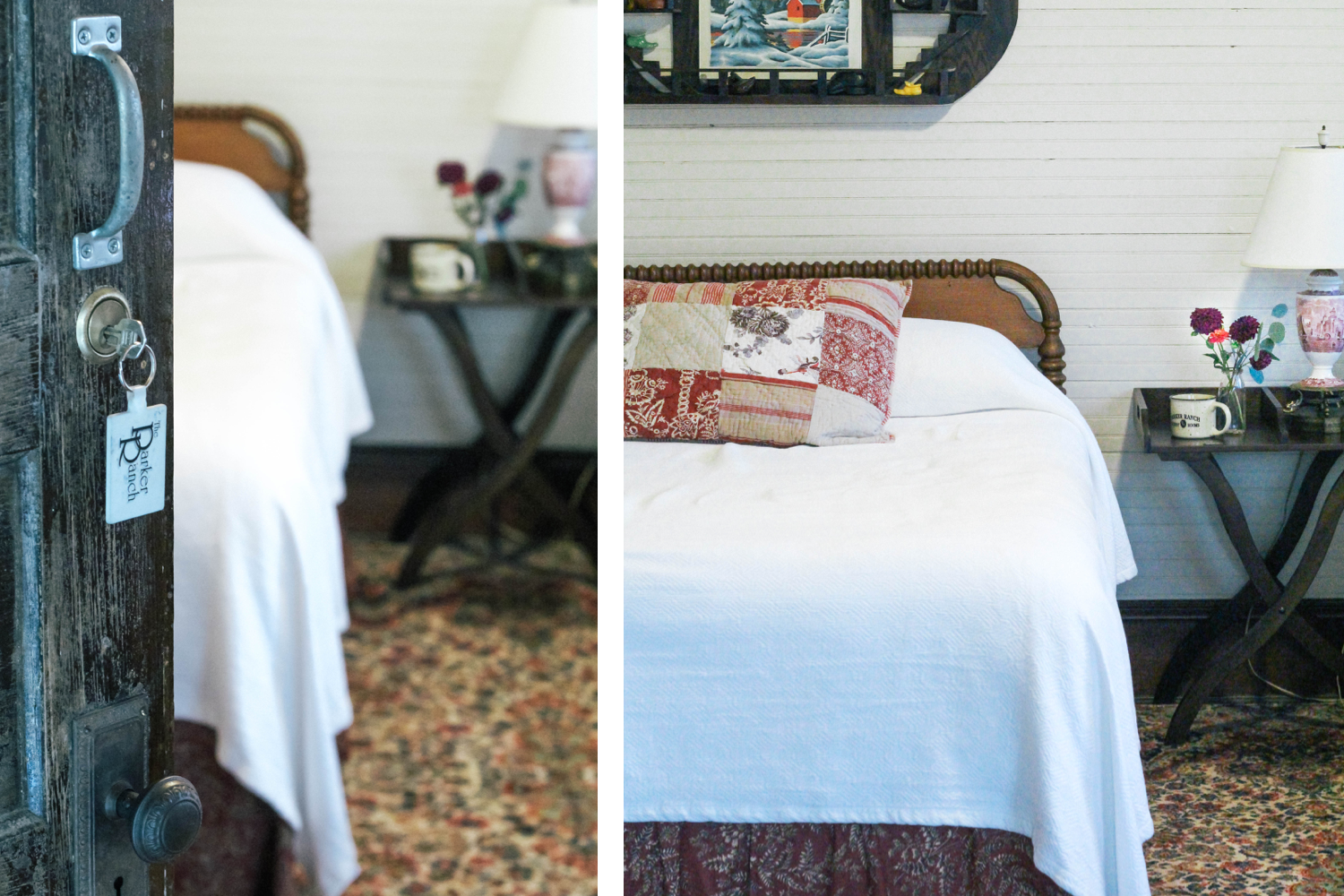 I love to break out of my routine and get away from the city.  Most often that means taking trips to some of my favorite southern coastal towns like Charleston, Beaufort, Savannah, or somewhere in Florida like 30A. It's even better when those getaways are a few short hours driving distance away, so I was thrilled to stay in the North Georgia Mountains at a bed and breakfast called The Parker Ranch last month.  As I tackled my fall bucket list this year, I decided to turn my apple picking excursion into a full weekend retreat in the mountains.    There's nothing better than catching the start of fall in the mountains because you get a sneak peek of all the beautiful leaves changing colors.
When I decided to remain in Clayton, Georgia after our apple picking photoshoot, I knew that I wanted to stay at a bed and breakfast.  As you know from some of my other posts in the "Places to Stay" series, I love finding those unique hotels that exude charm, historical architecture, distinctive design or have some other local flair.  For these reasons, I settled on staying at The Parker Ranch.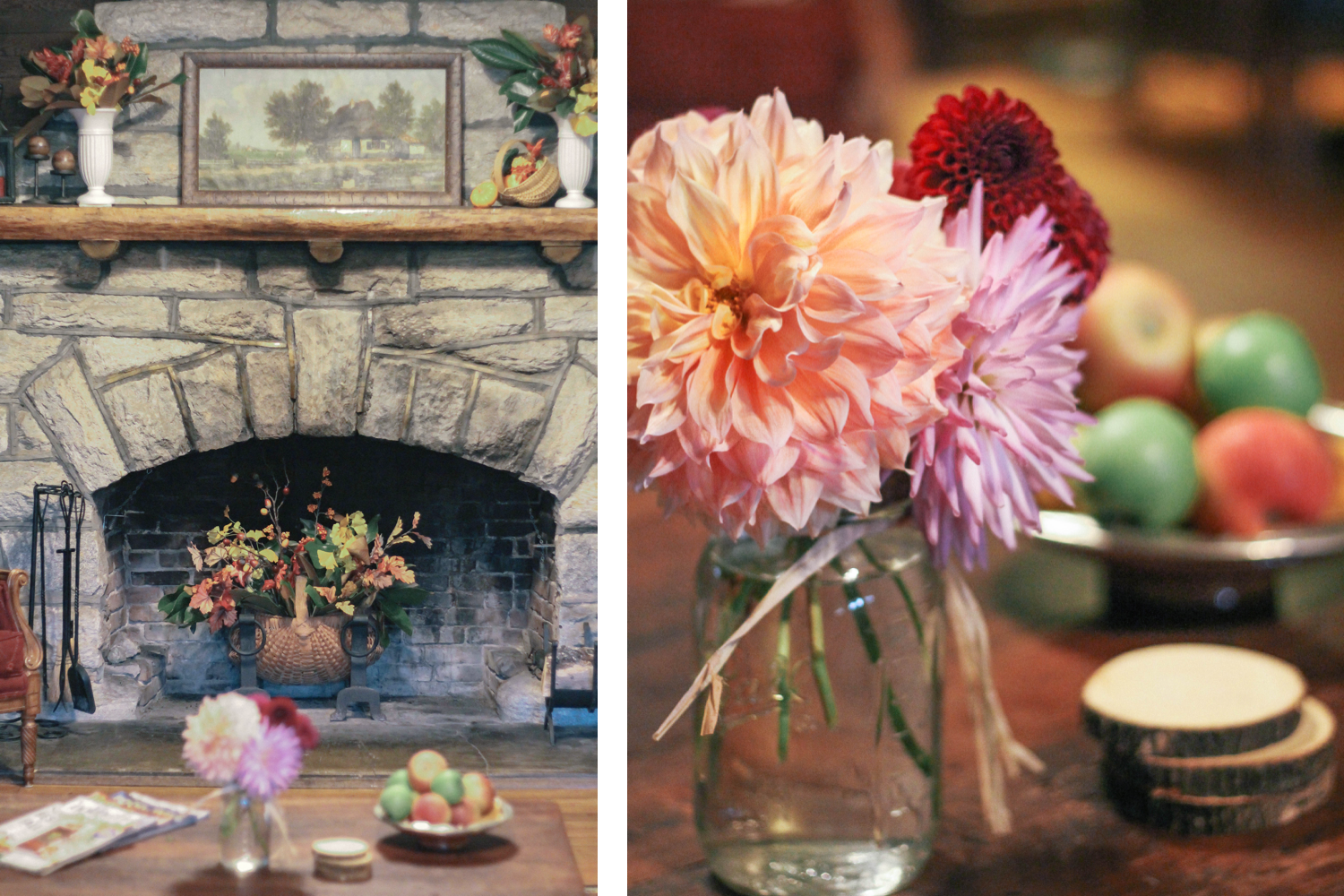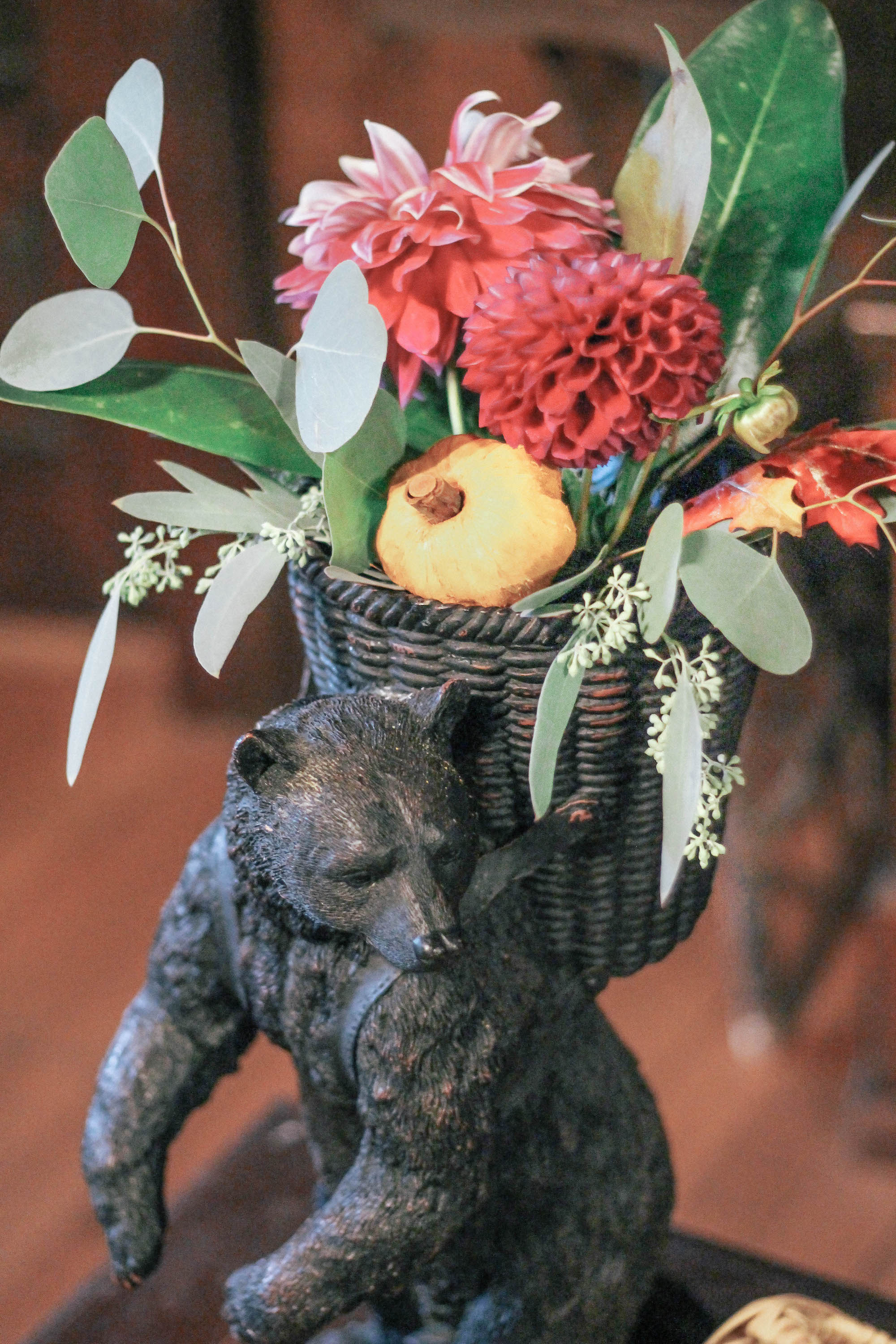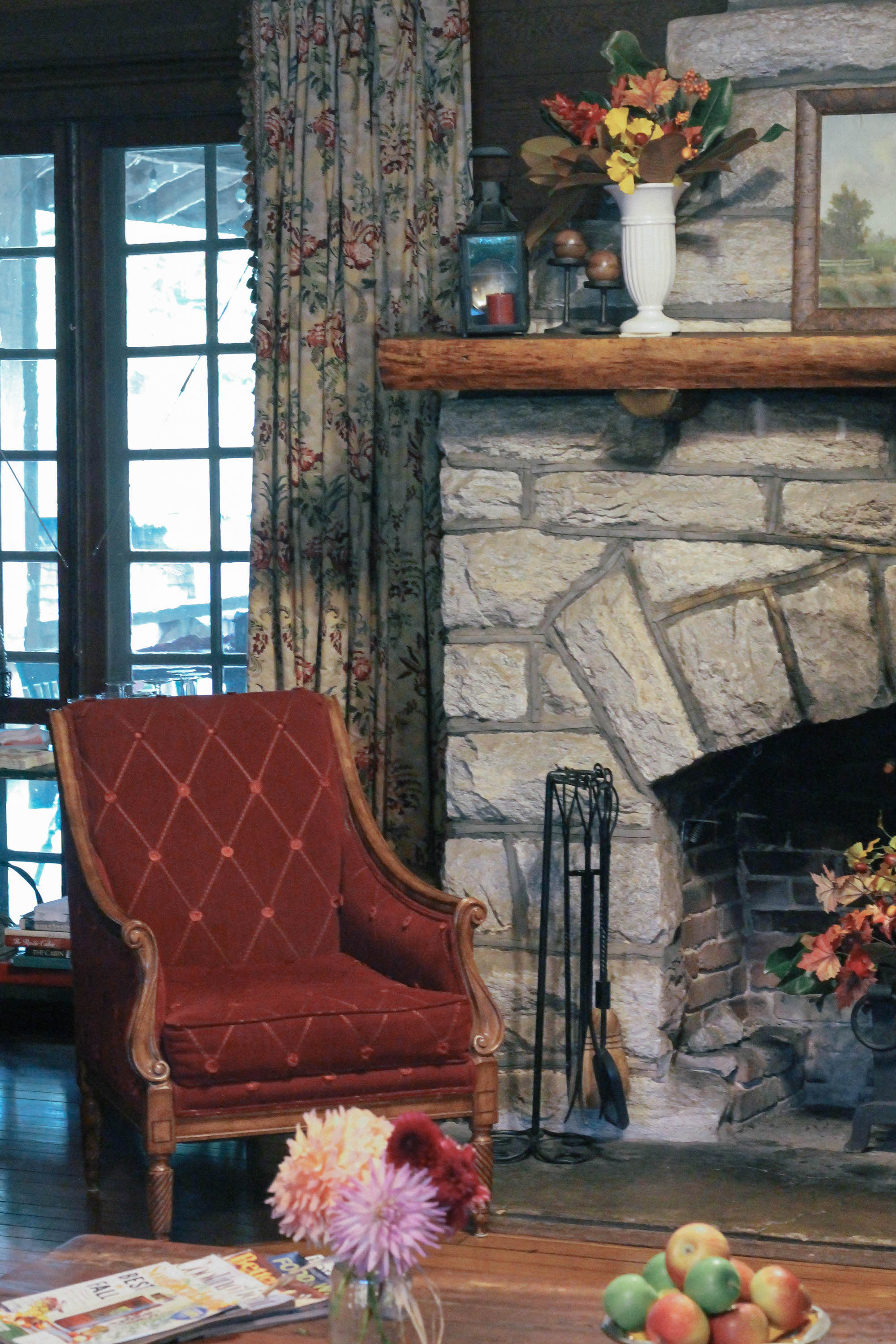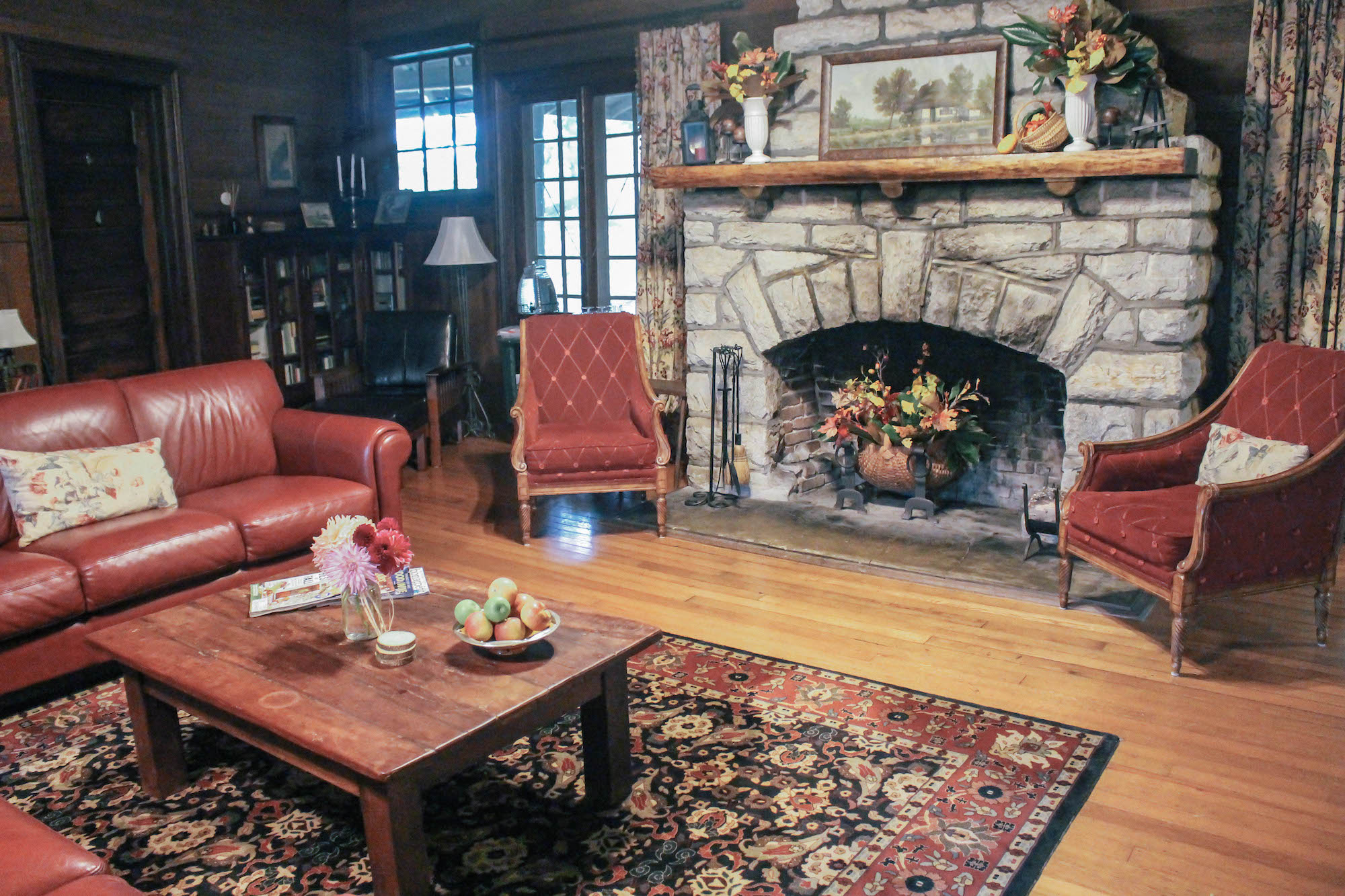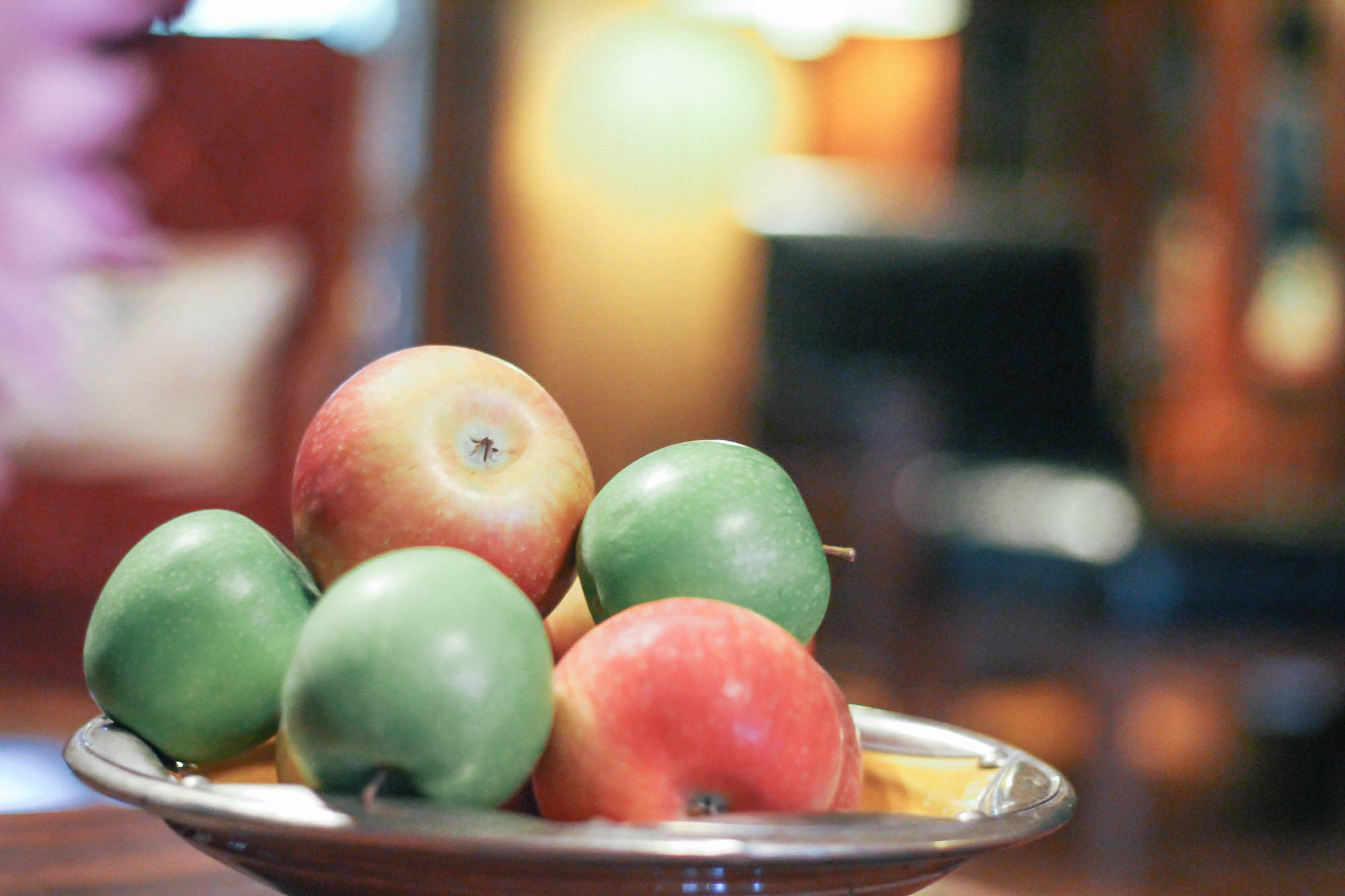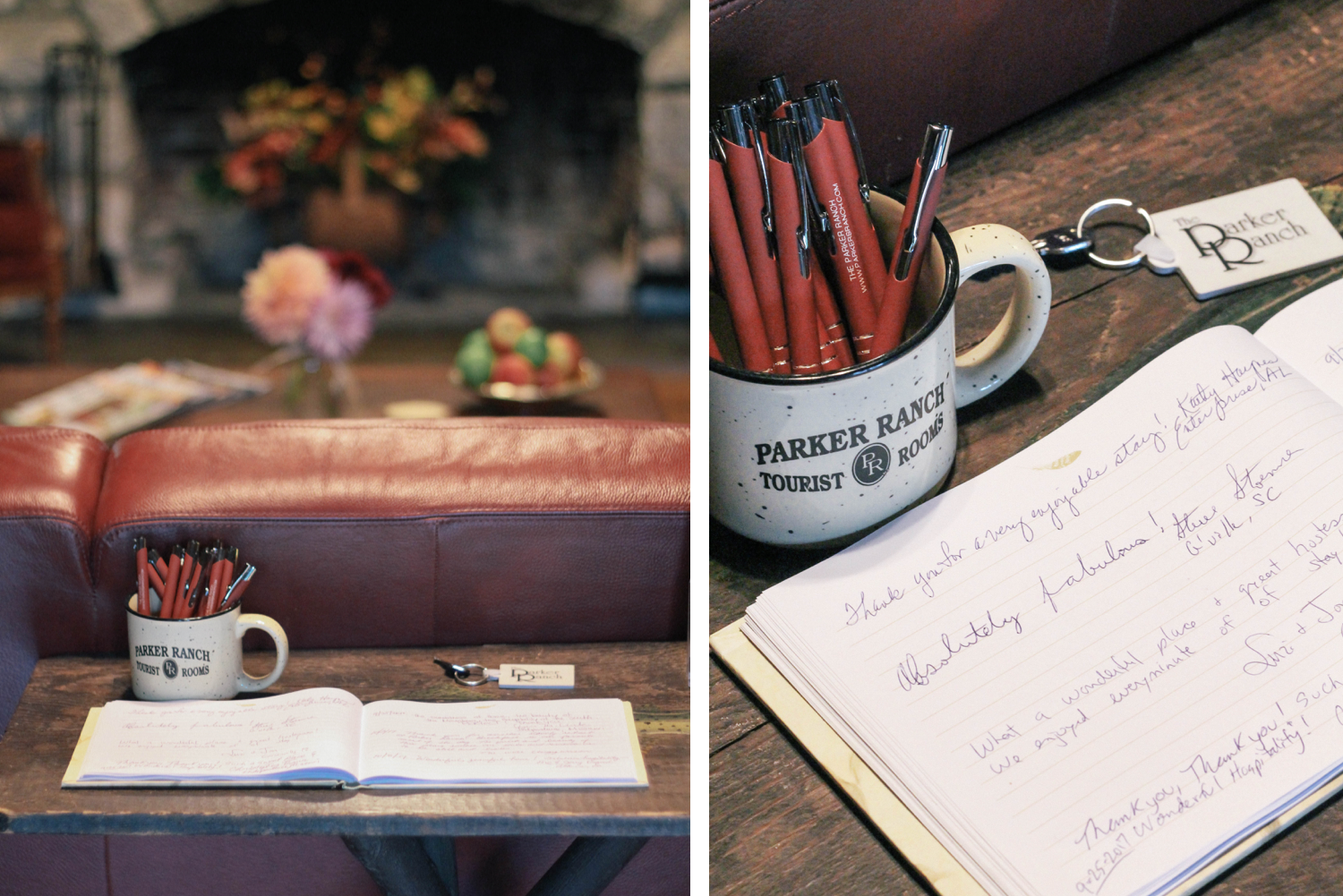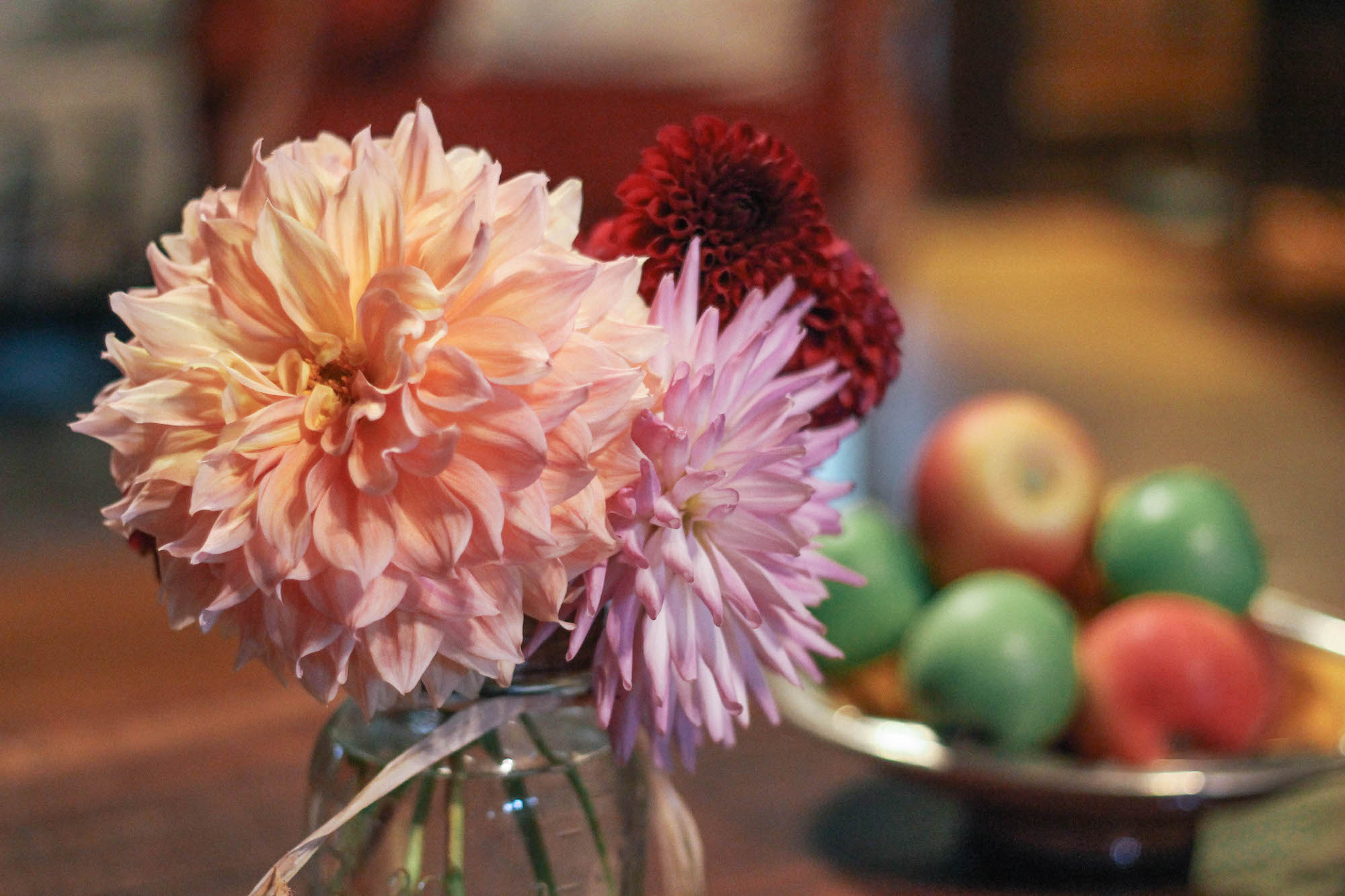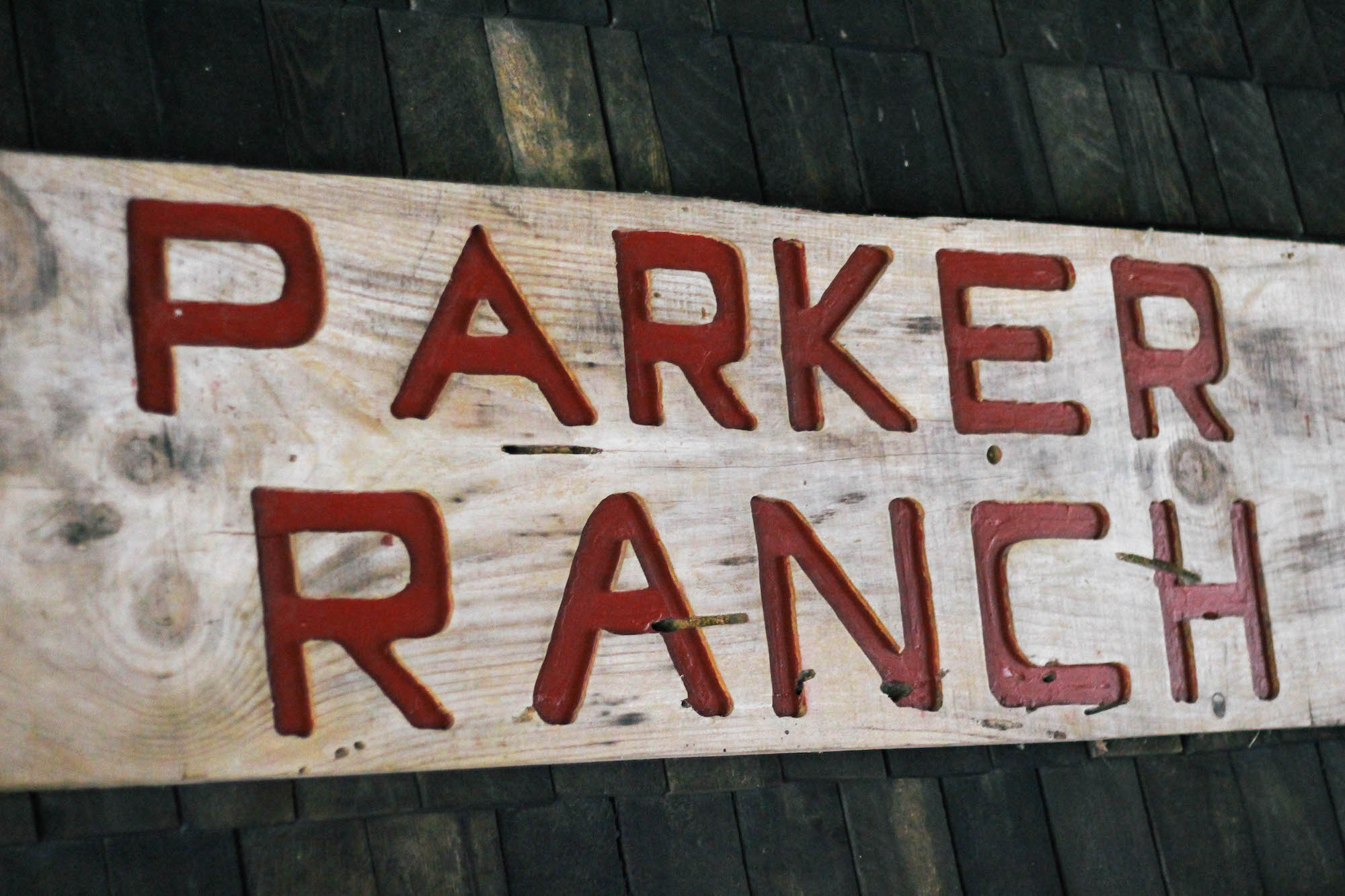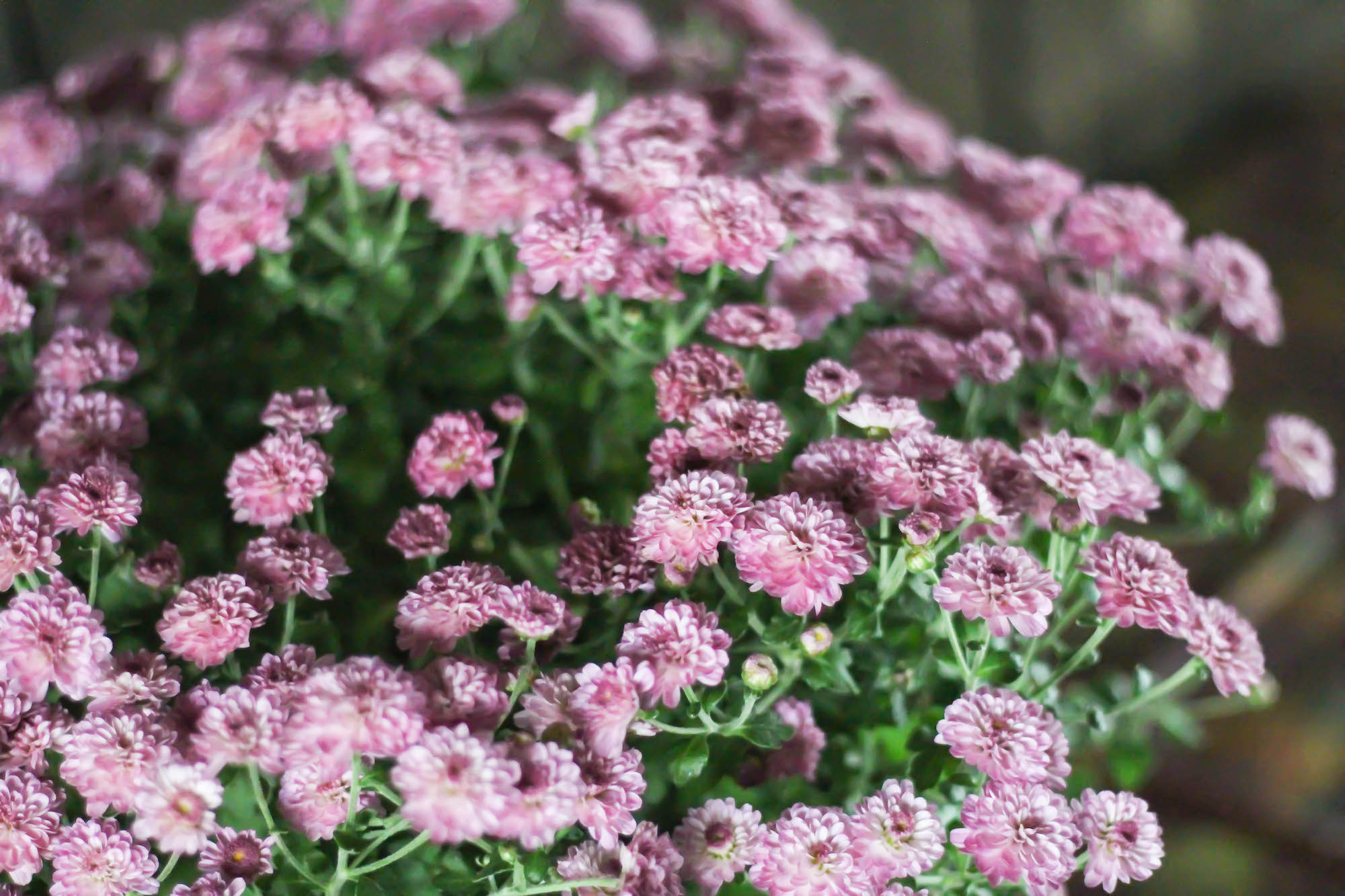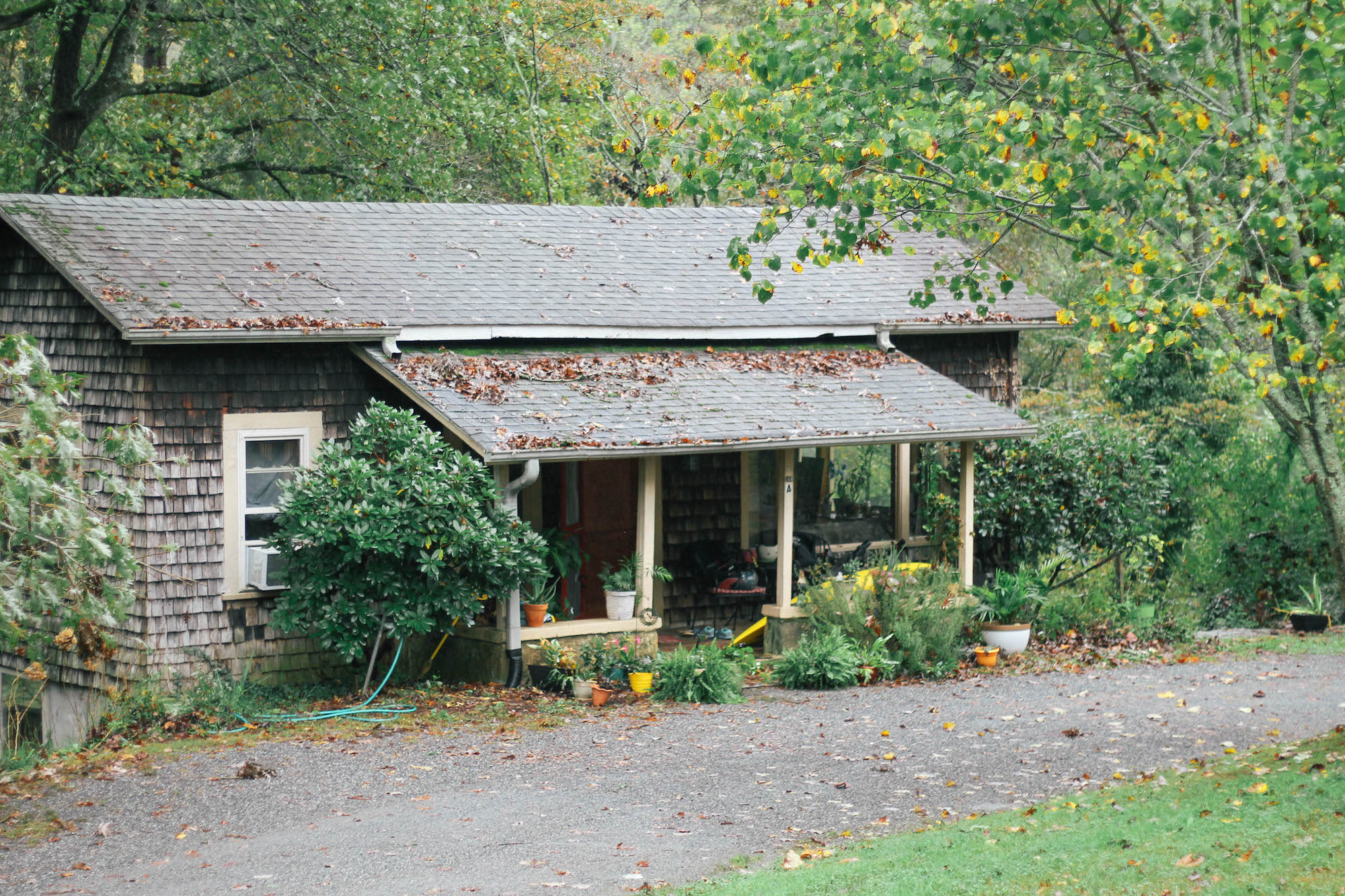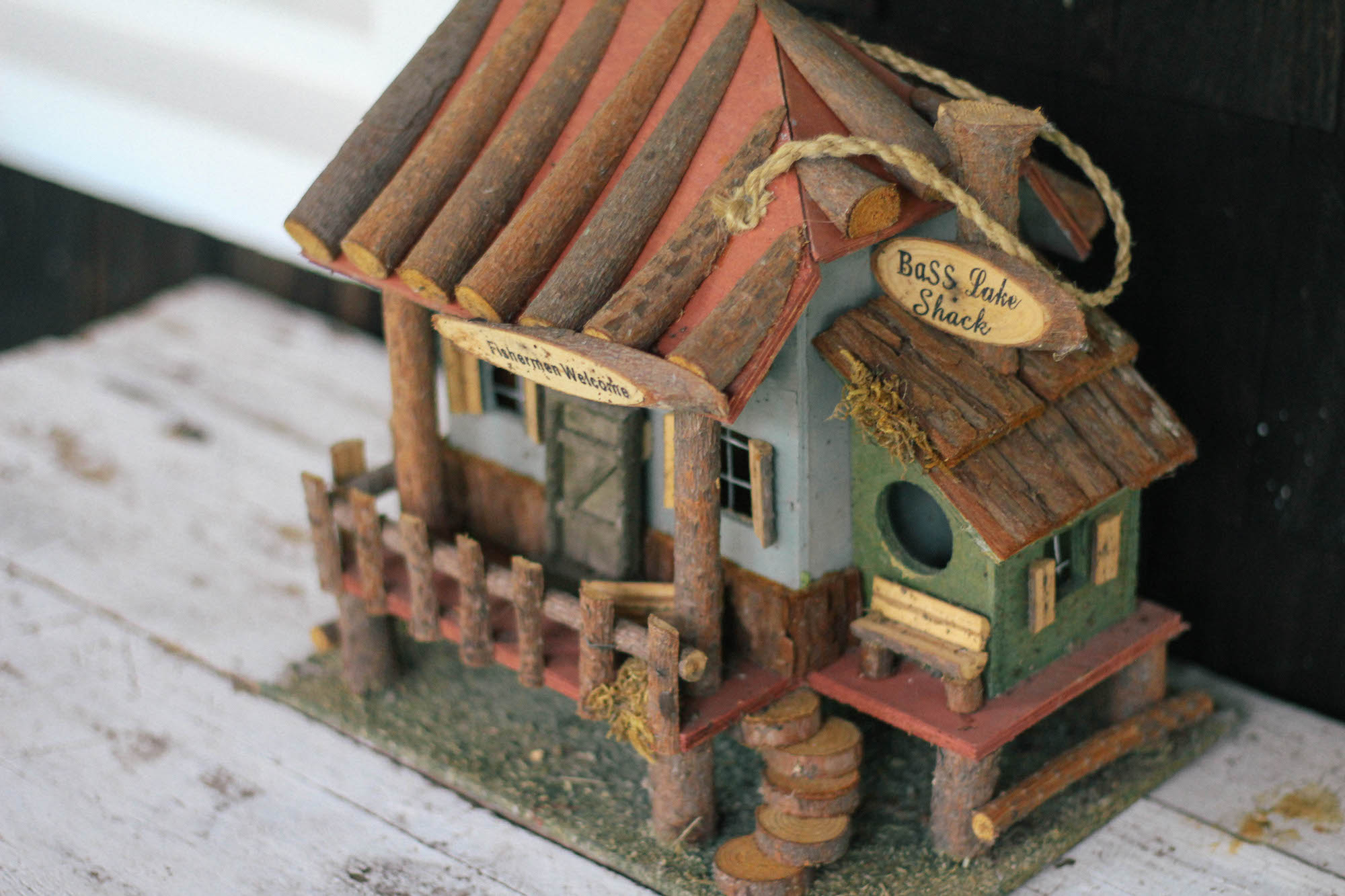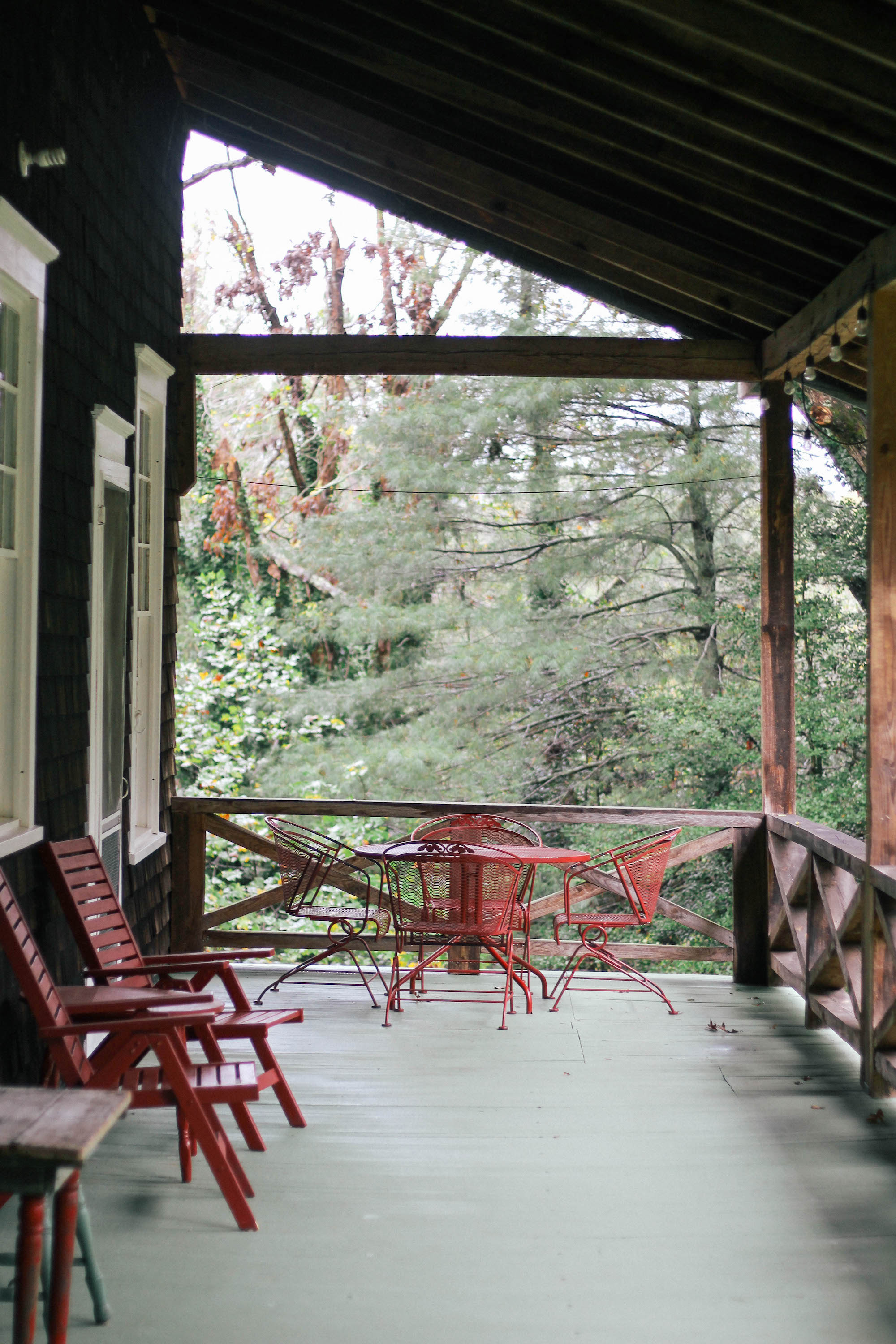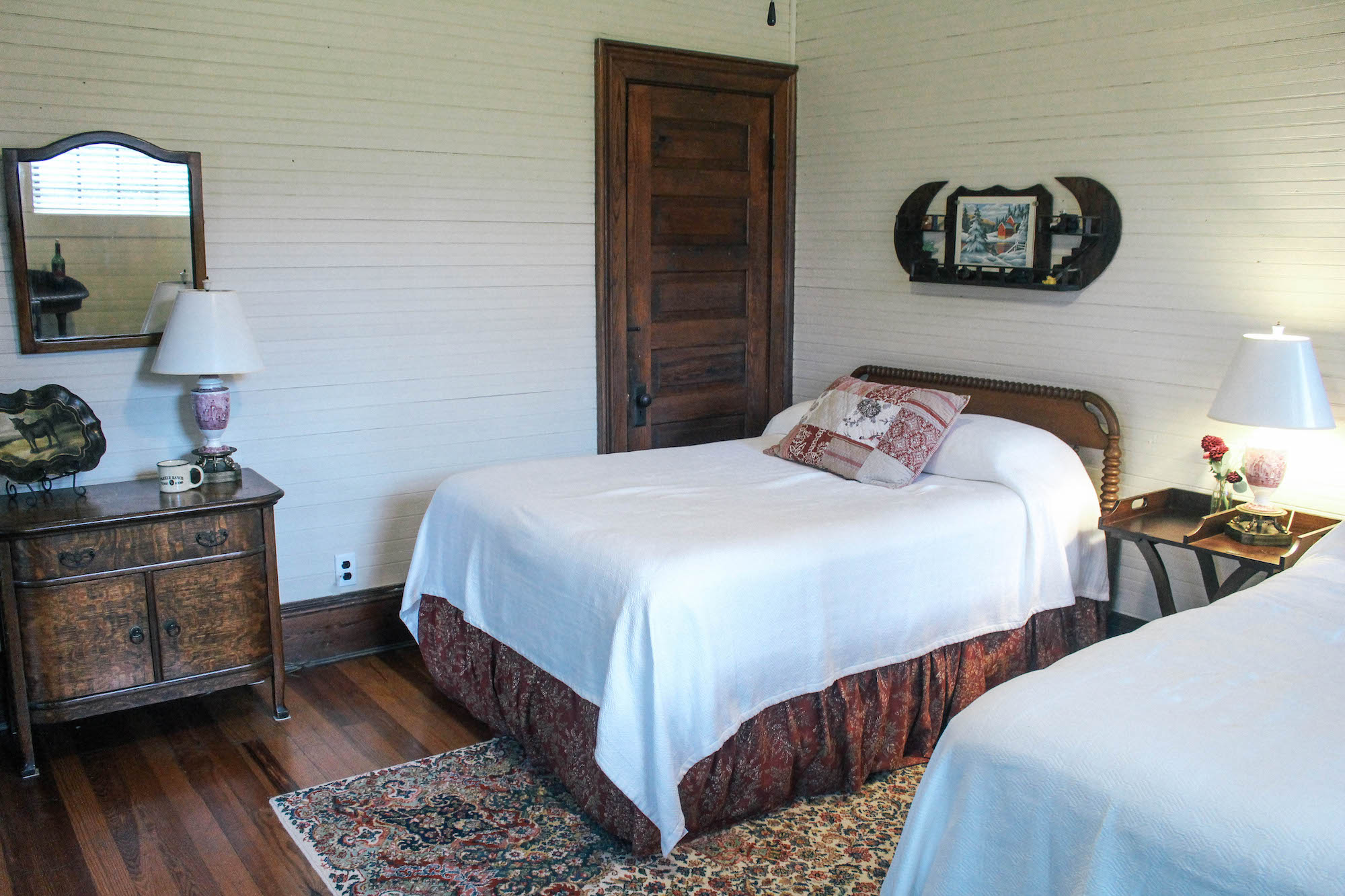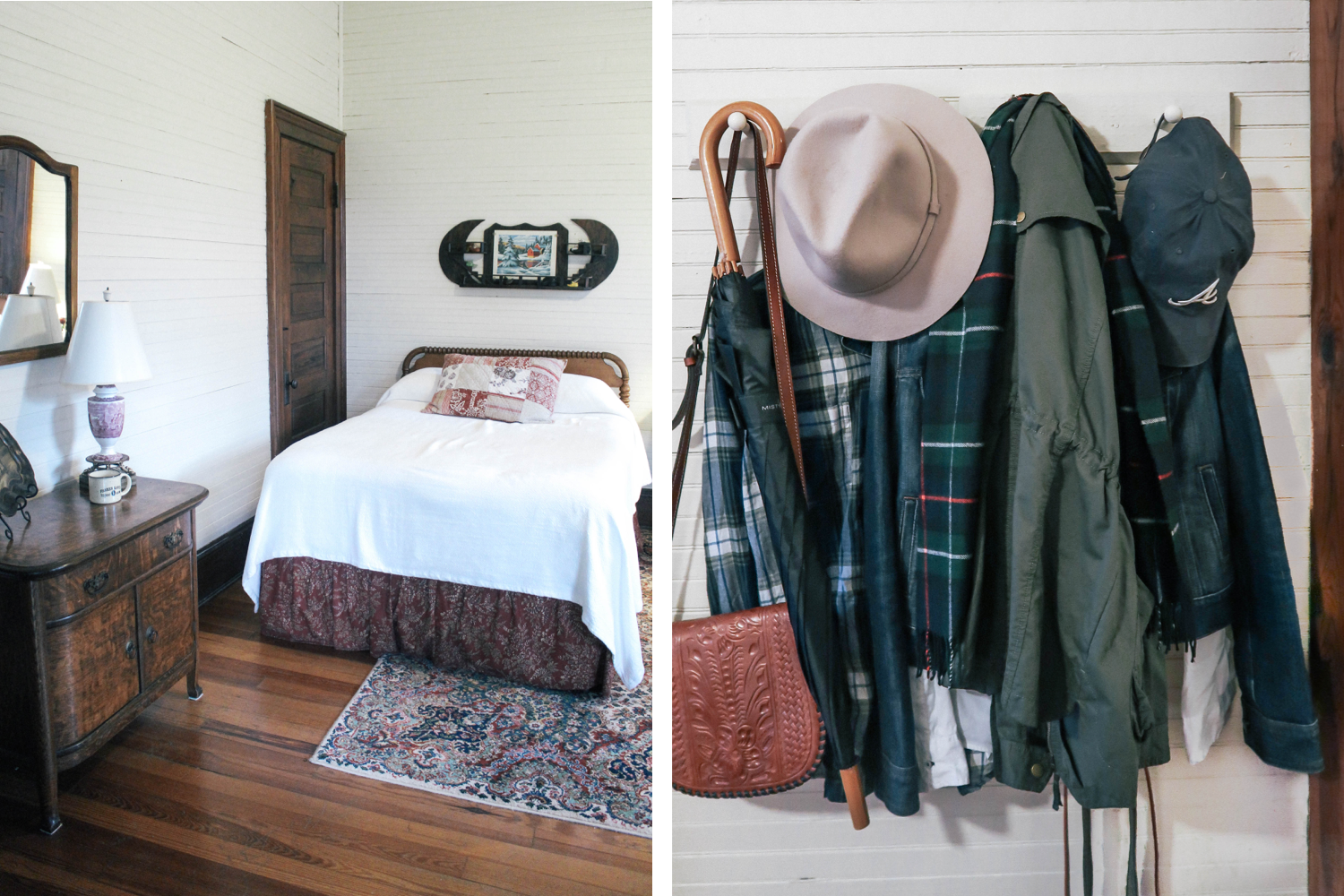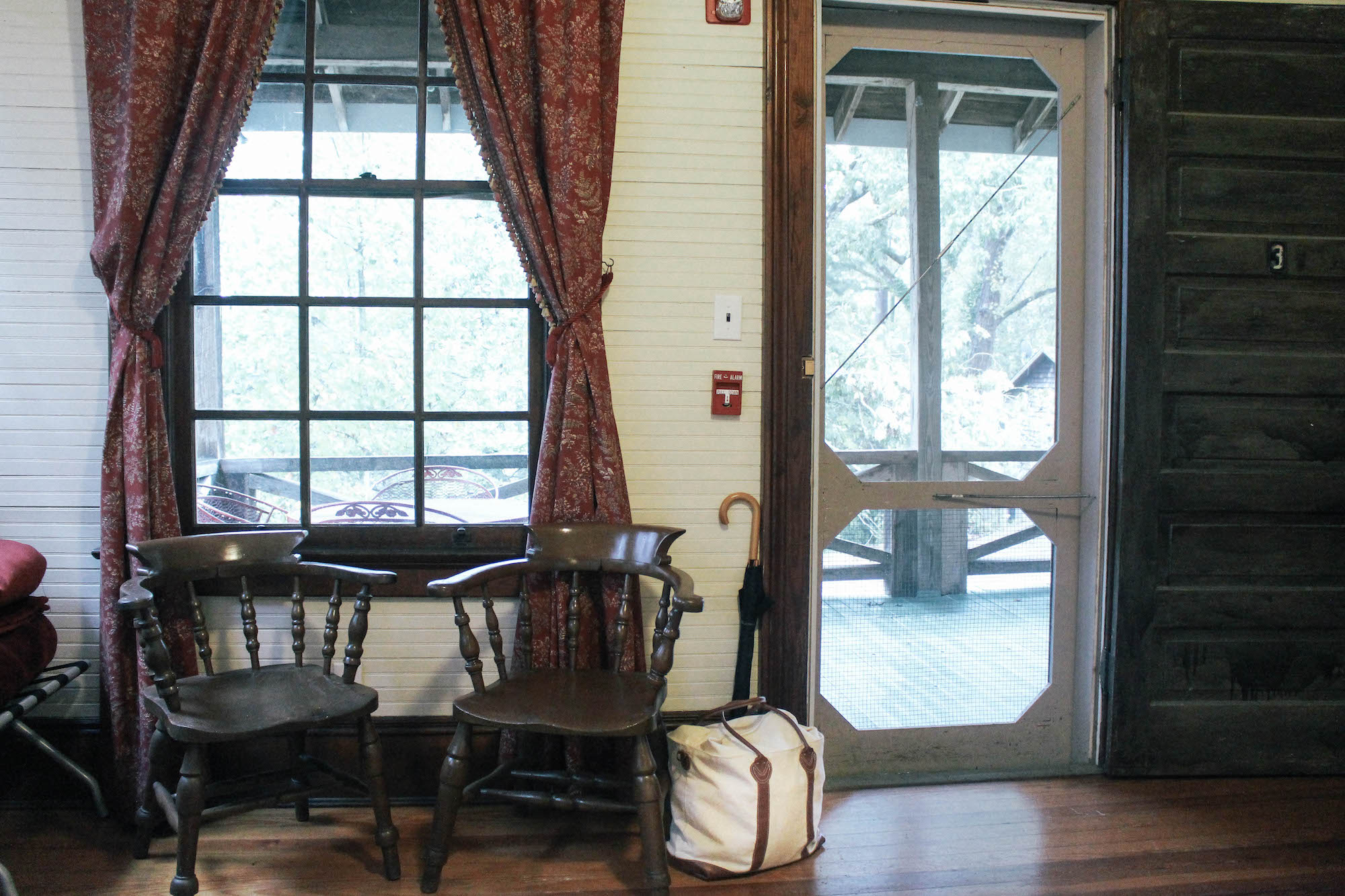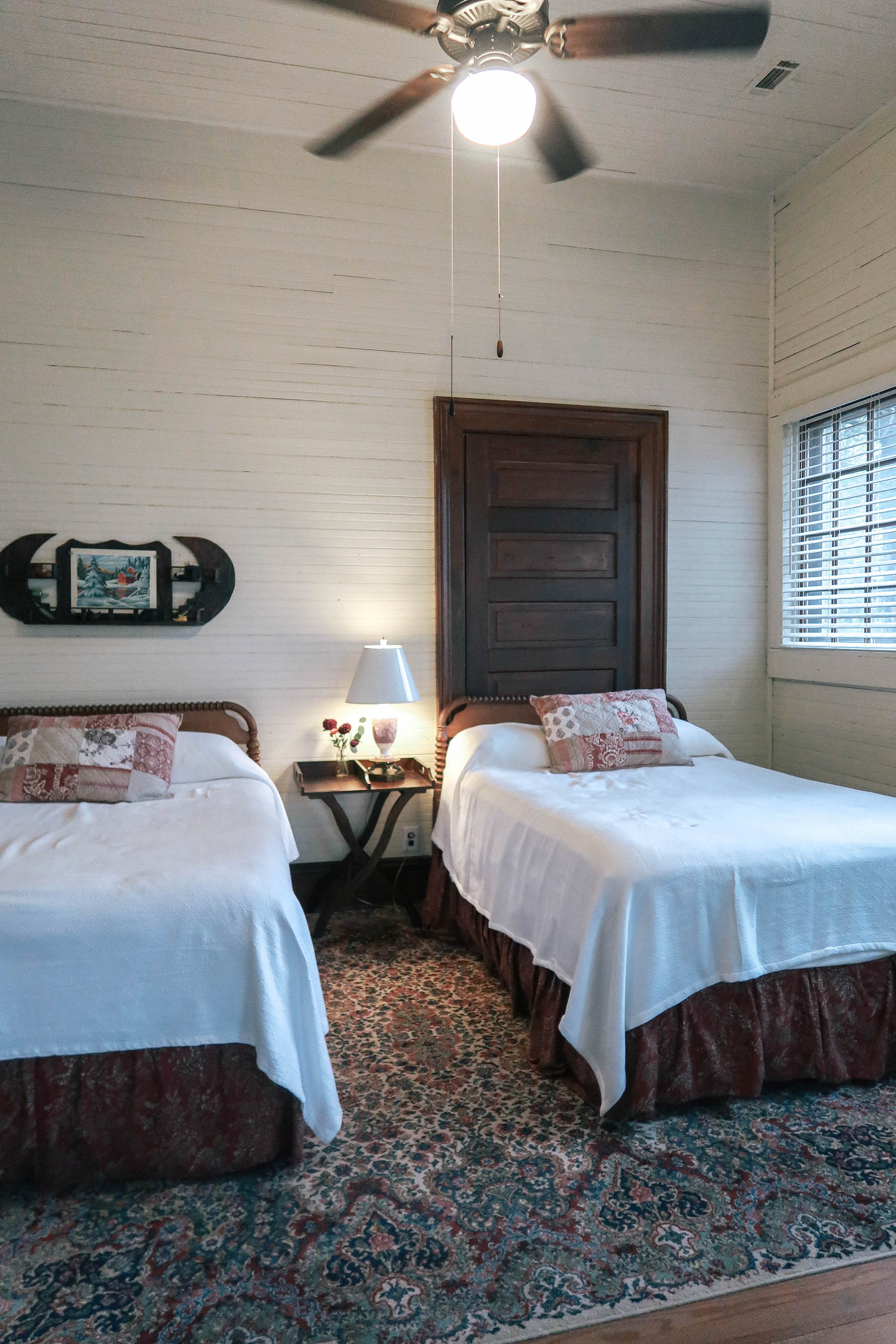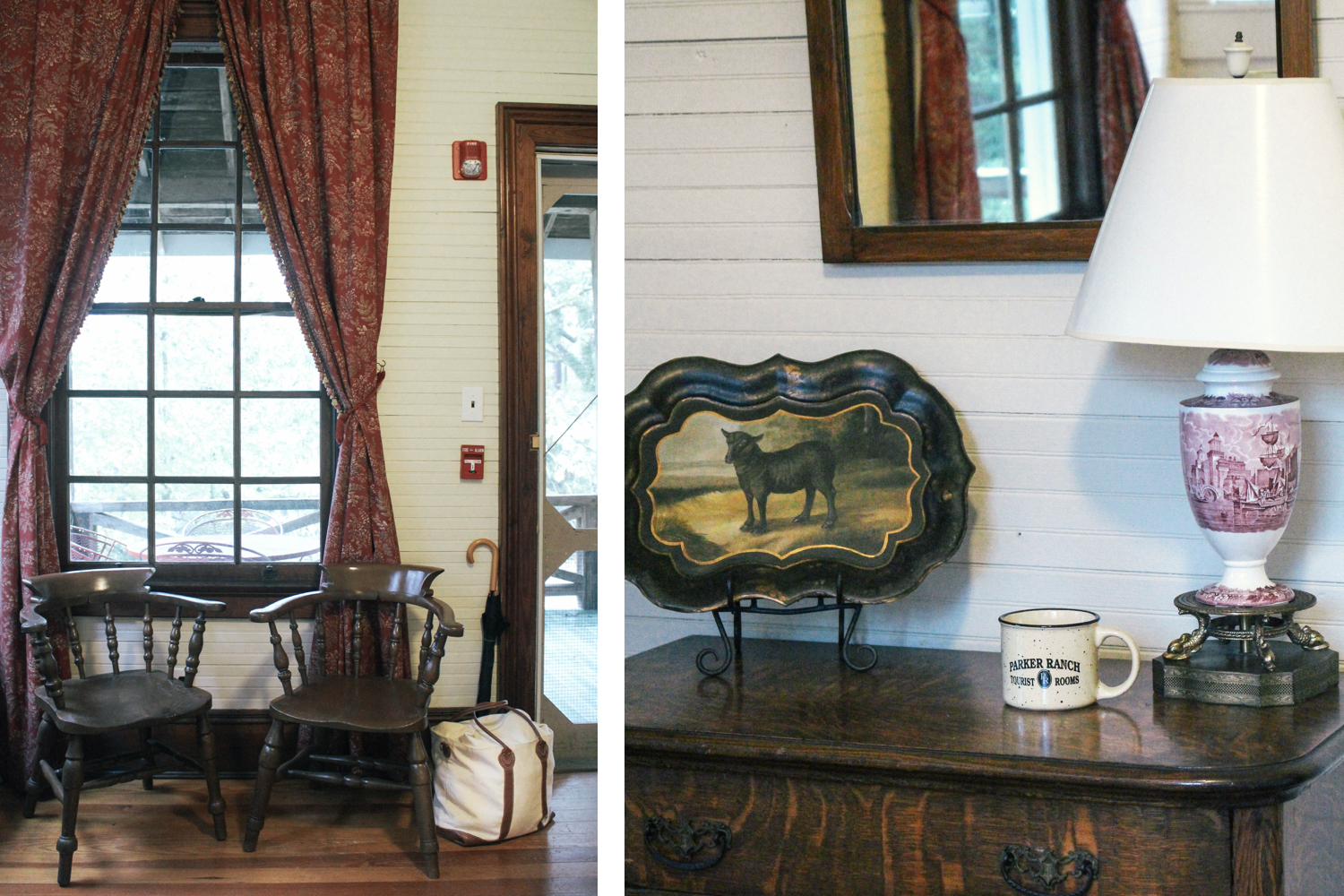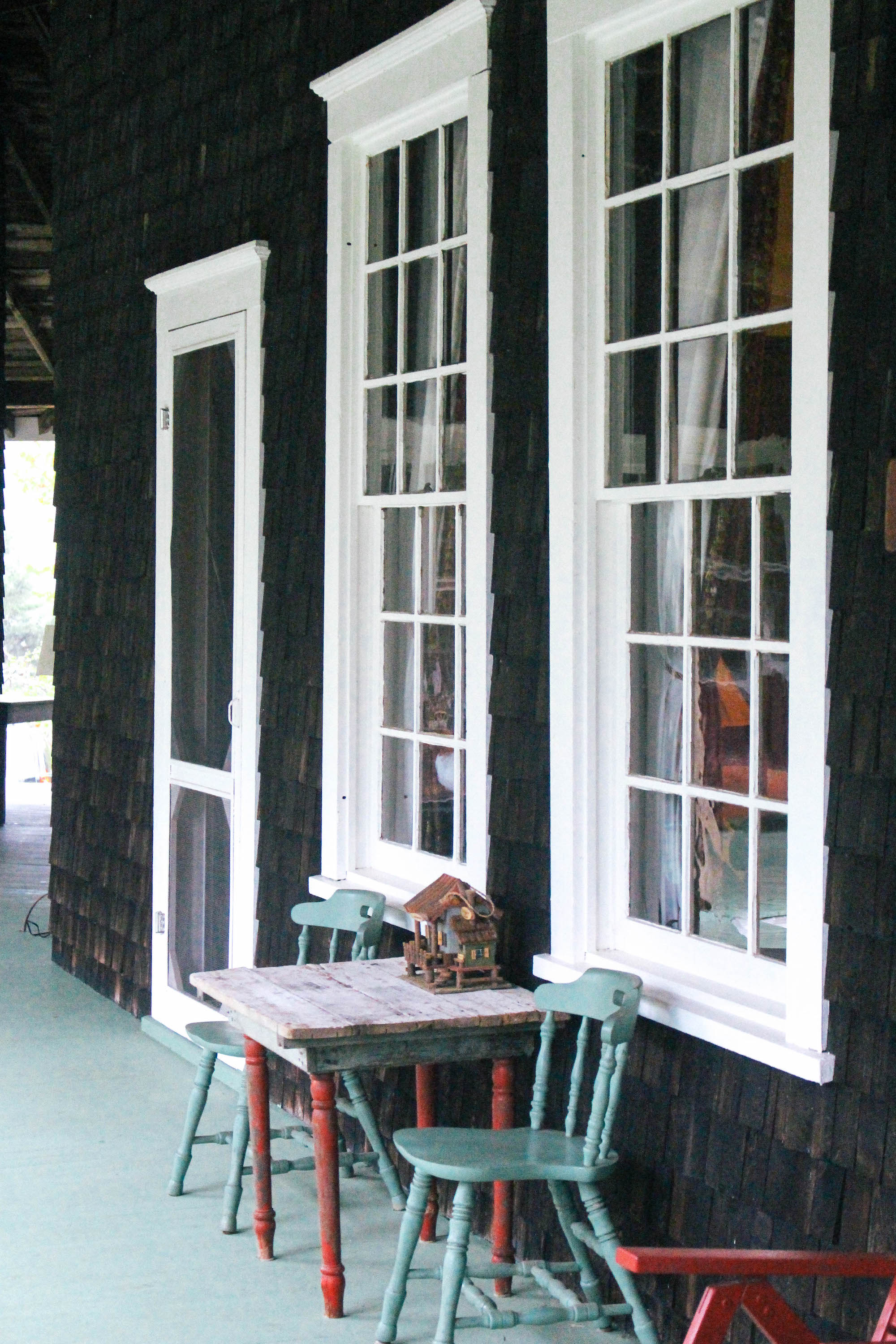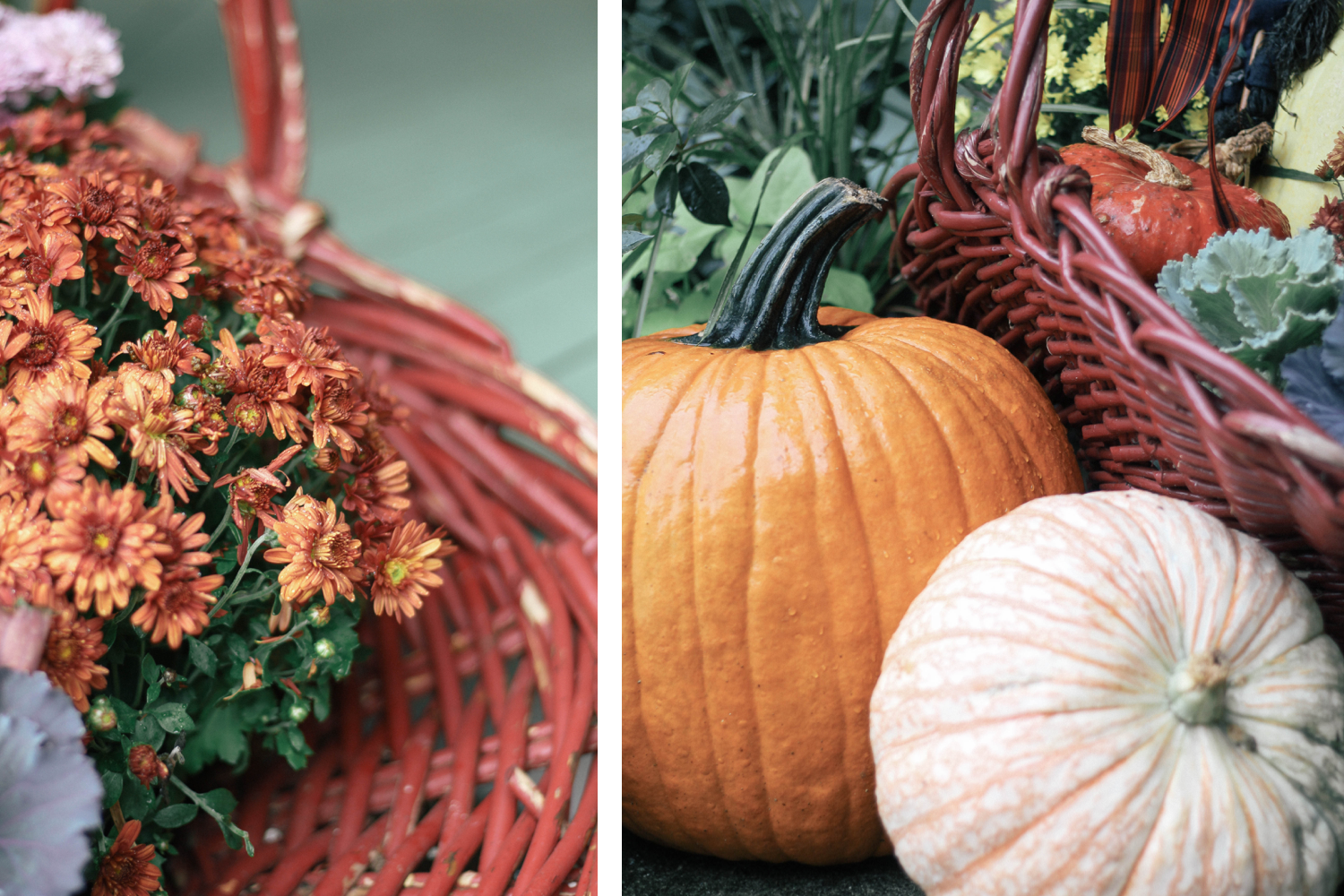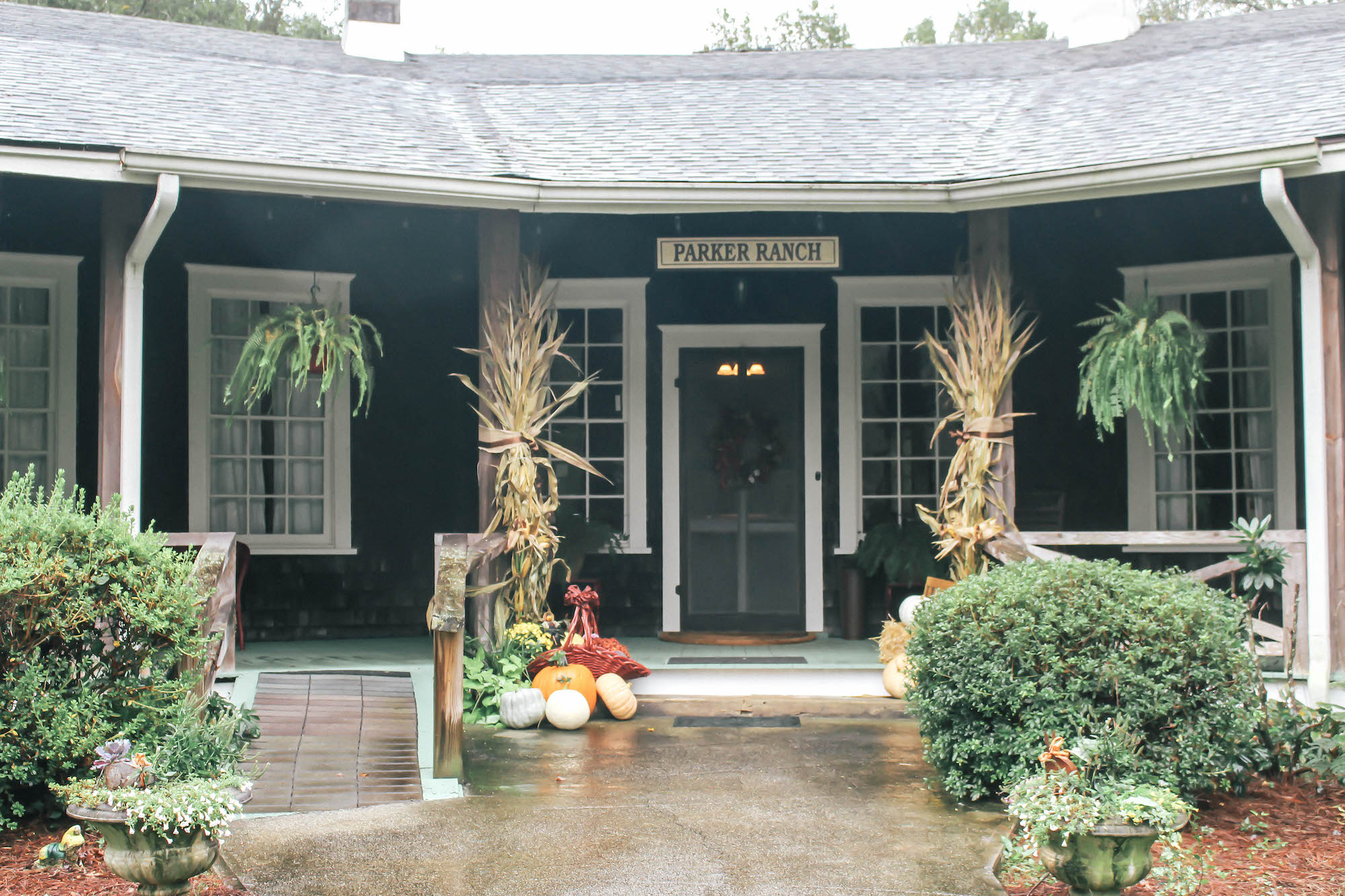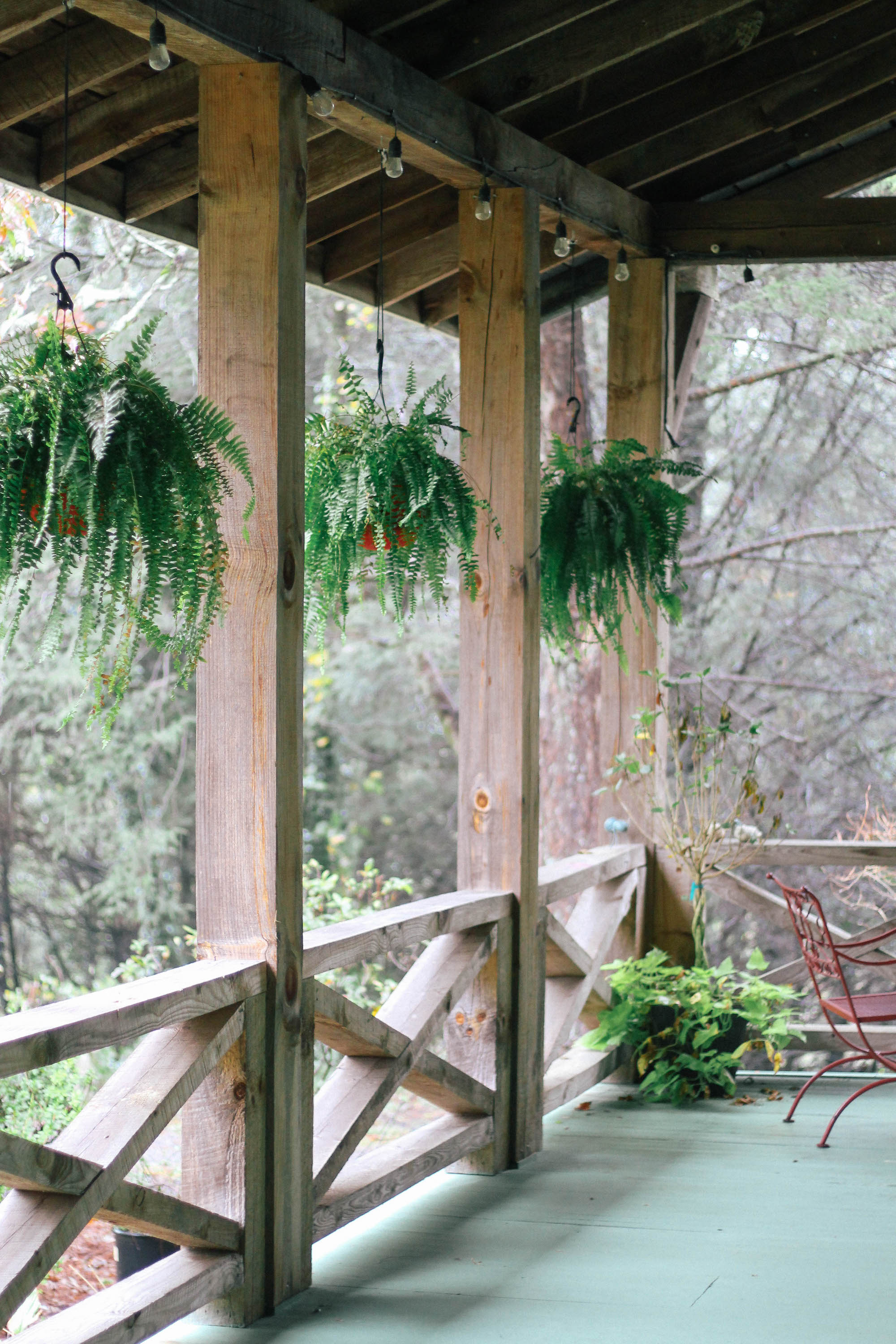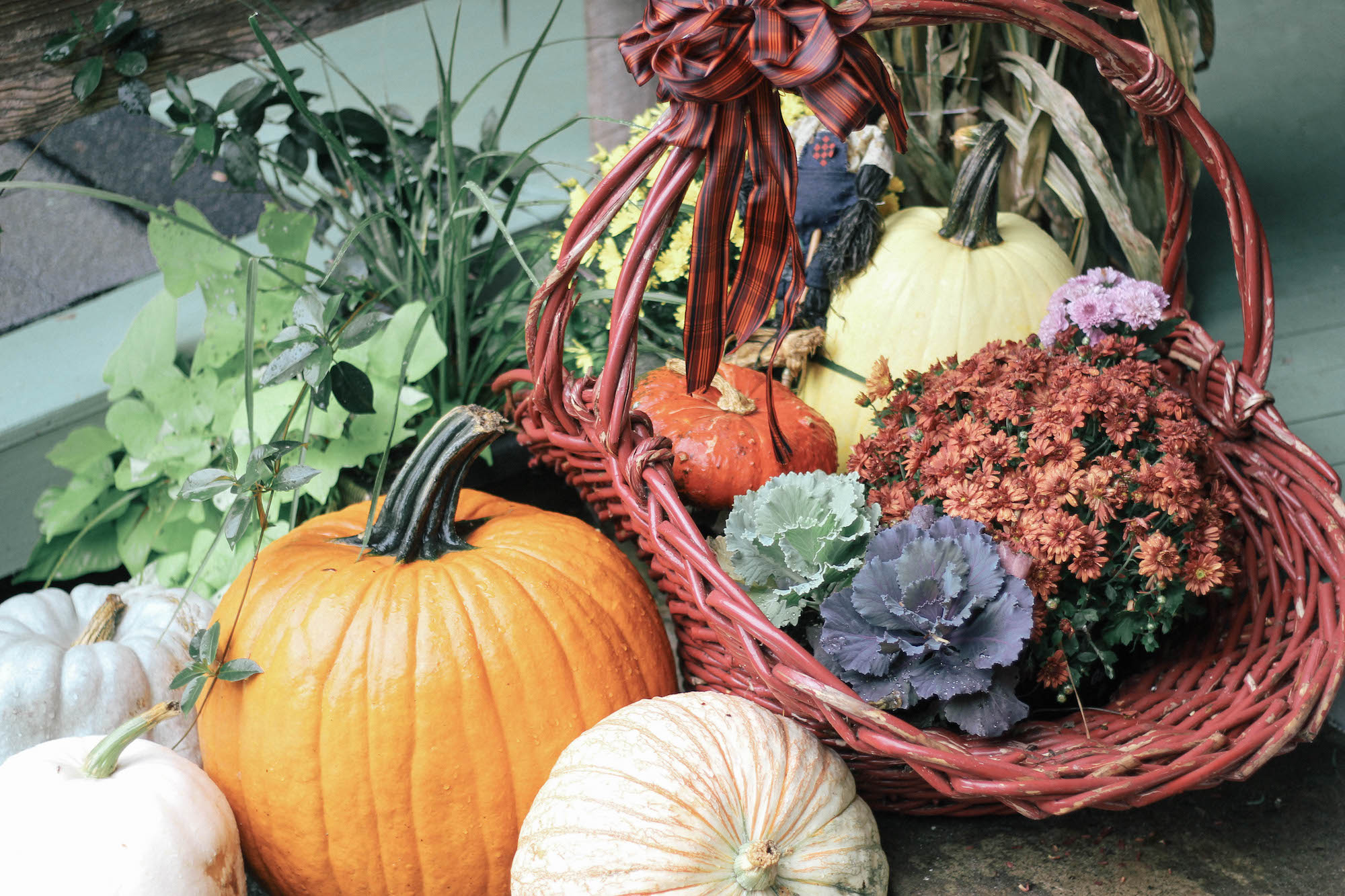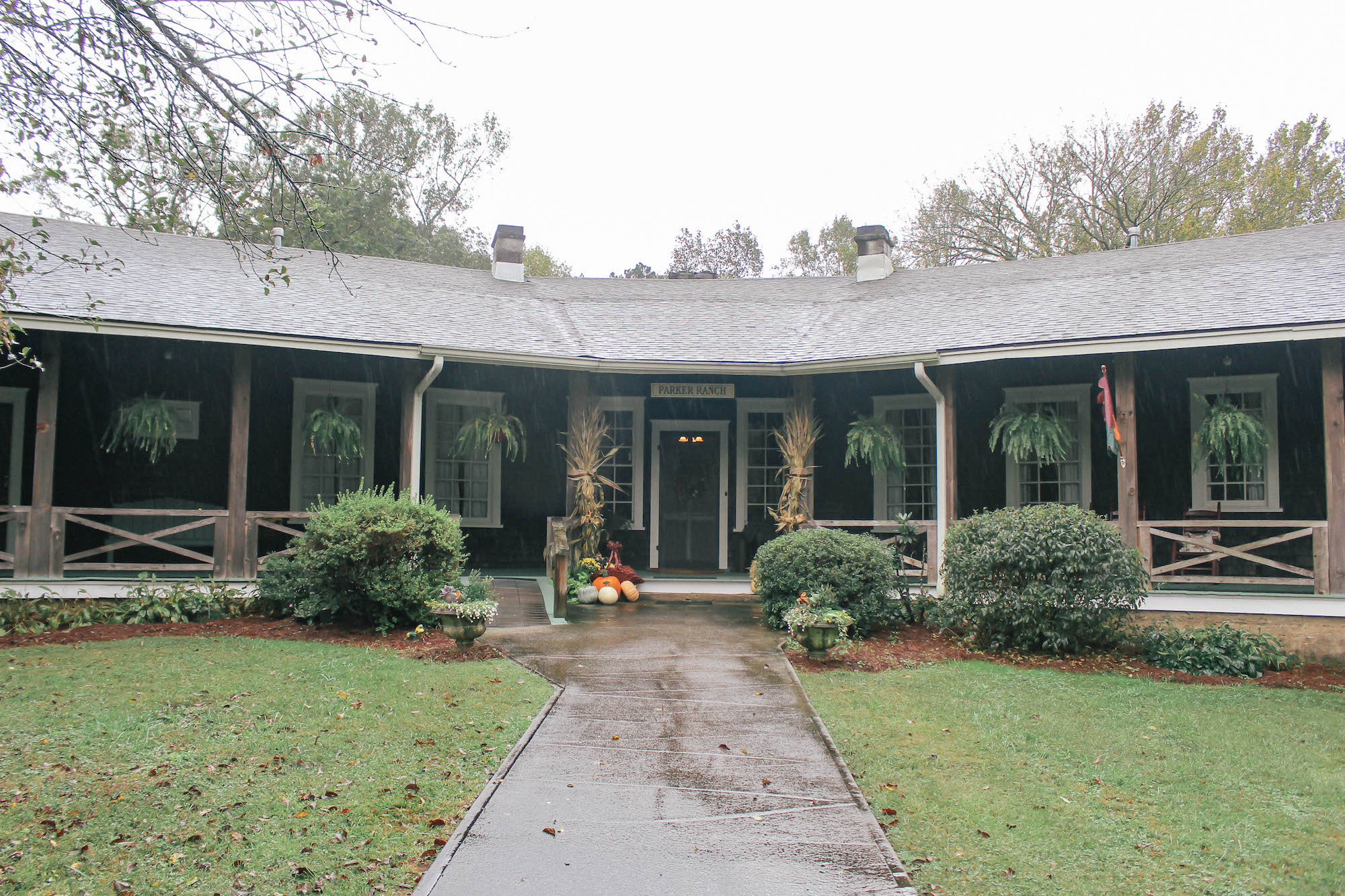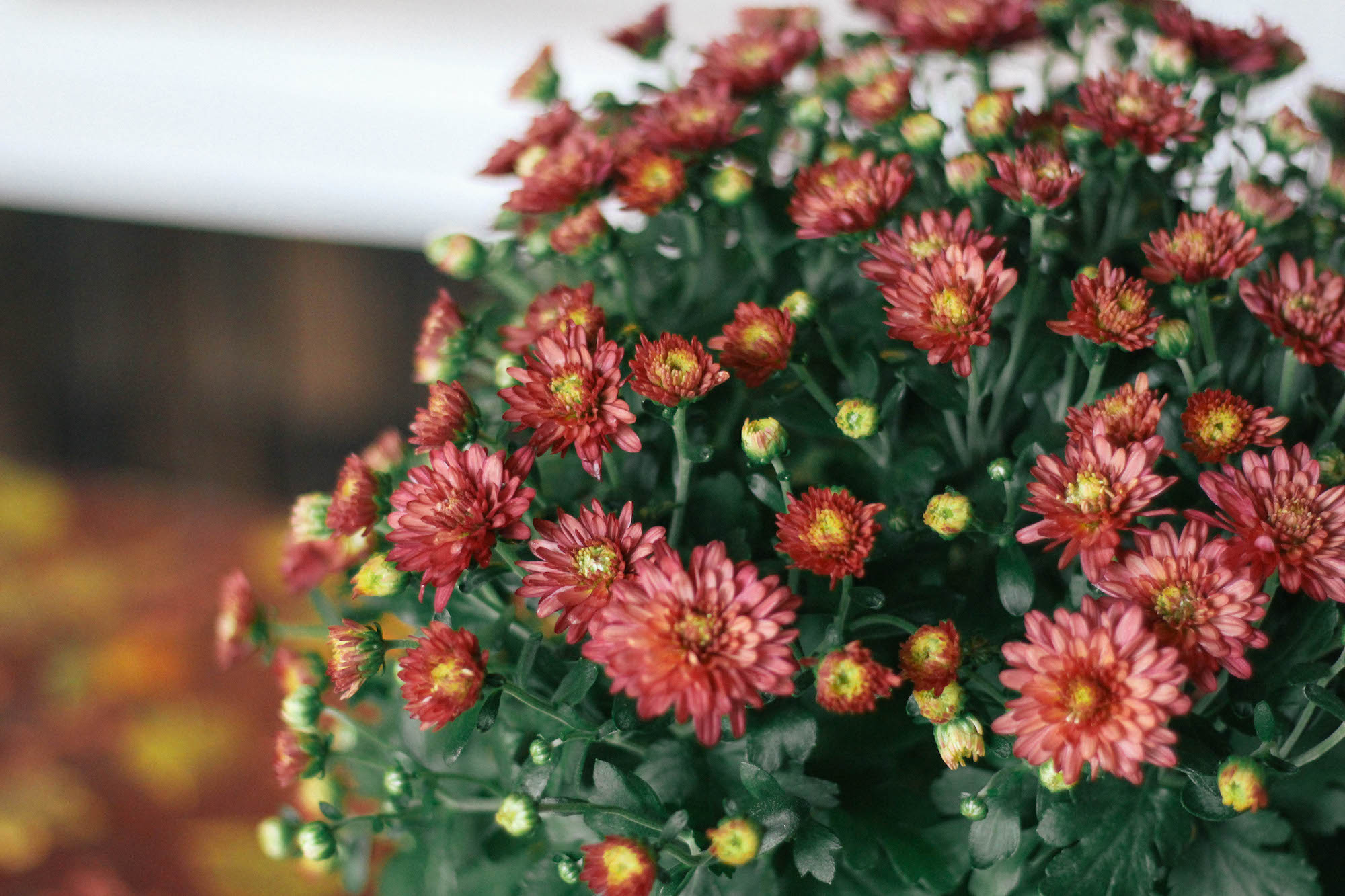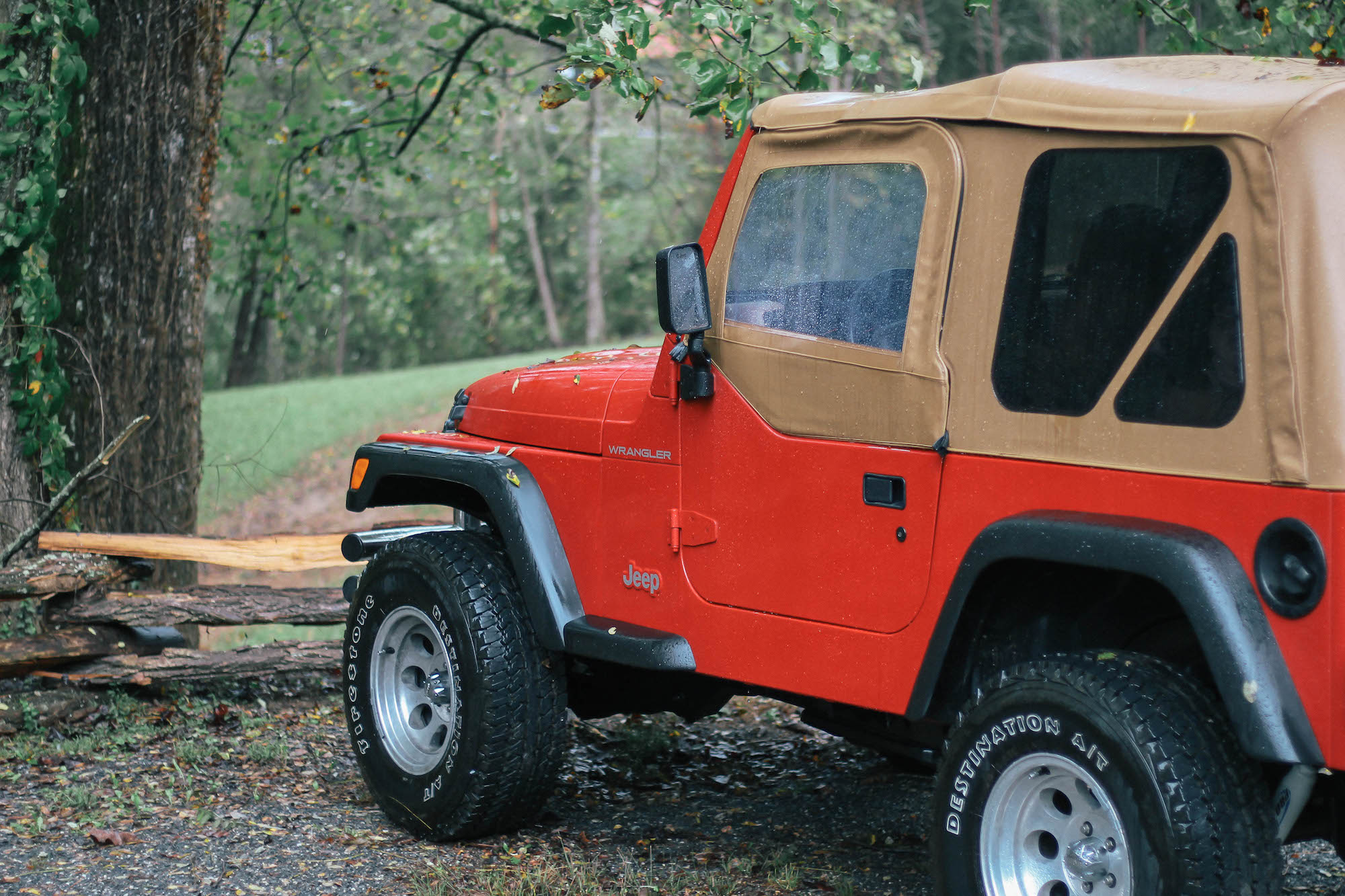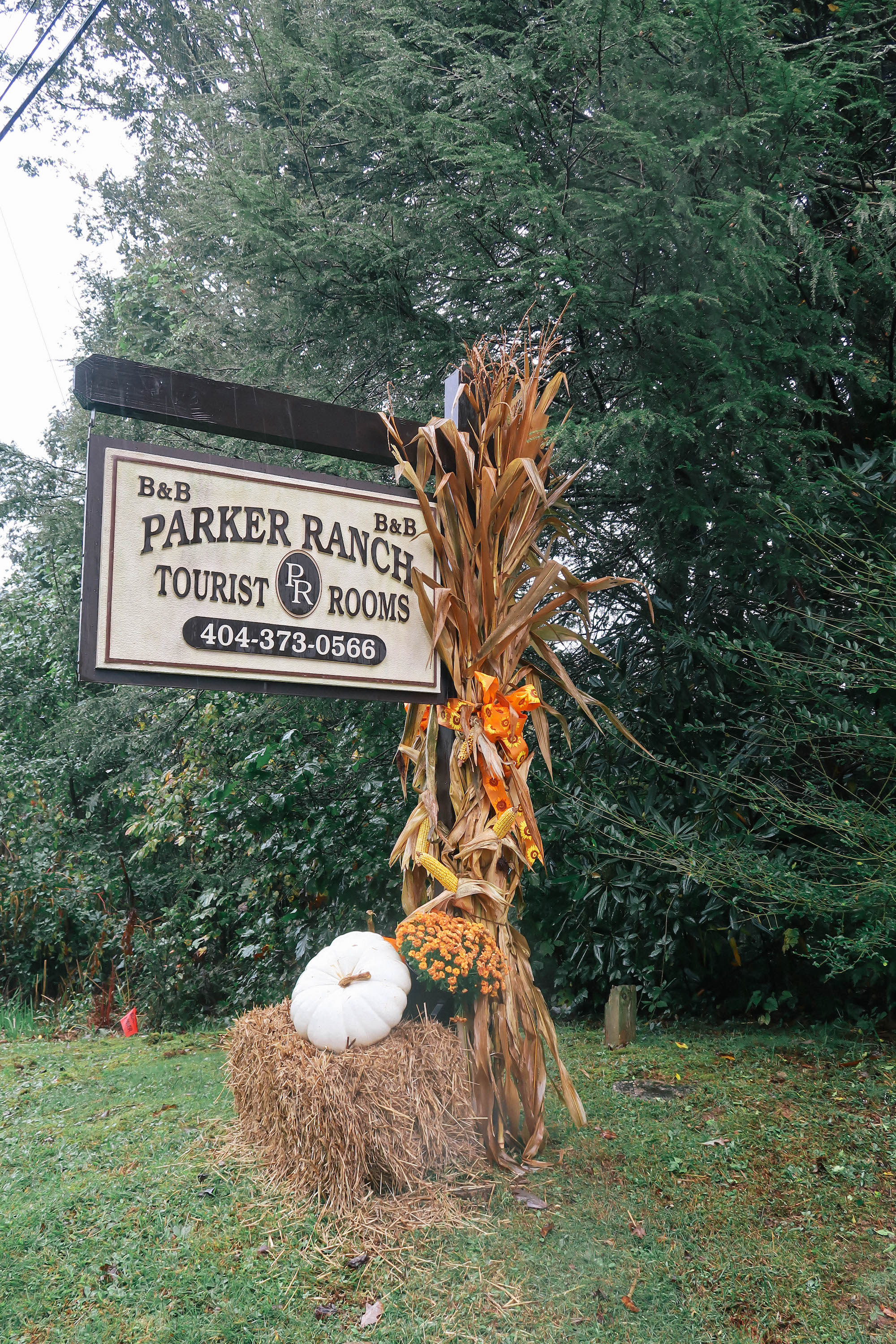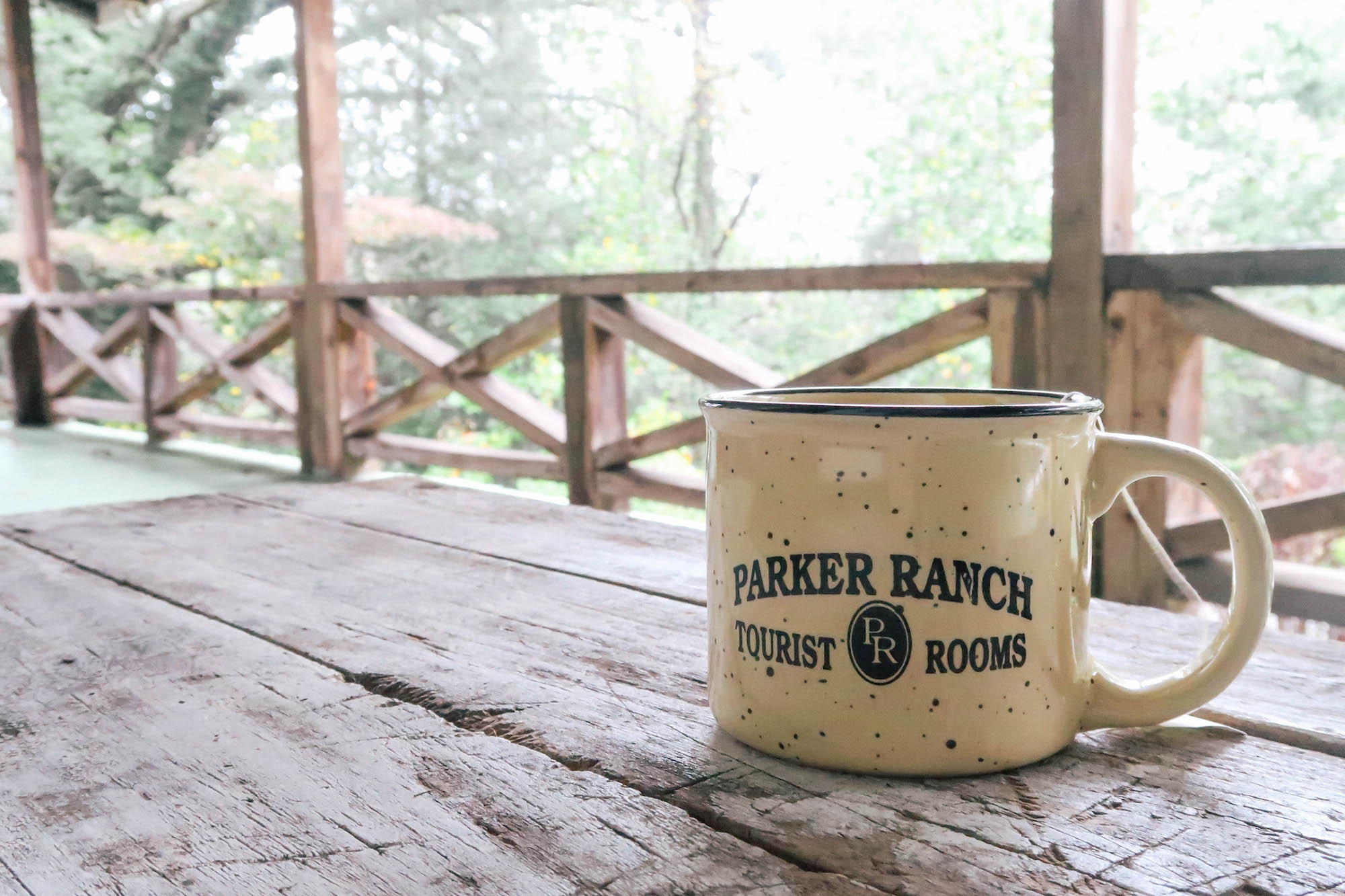 Before I had even arrived, the owners, Becky and Paula, were more than charming in our correspondence via email and phone.  As I drove down the rocky dirt driveway, I was immediately smitten with the soft warm glow of the porch lights as they welcomed me to my weekend retreat.  Becky greeted me when I arrived on a late Friday evening and helped carry my bags to the room.
The Room
I stayed in Room 3, which was located just off the back porch with two double beds and also happens to be one of their dog-friendly rooms.  Berkeley didn't make the trip this go round, but I know I'll return soon so he will have a chance to explore with me and the hubby next time 😉  The room was classically decorated in a simple rustic style that felt homey and inviting.  It was the perfect amount of comfort to make you forget the city and embrace the quiet surroundings.  I loved that the rooms did not have televisions which meant more quiet time to disconnect from media.  Although I'm a blogger and am glad they had WiFi, it was nice to have one less distraction in the rooms.  You could always head to the community living room to catch any shows you might want to watch.
The Food
To say that breakfast was delicious is an understatement.  Staying at a traditional bed and breakfast almost always guarantees a wholesome well-prepared breakfast, but The Parker Ranch truly embodied the idea of a well-balanced meal.  Paula presented a variety of options in the dining hall from healthy yogurt and fruit to hearty bacon and eggs and even a little something for your sweet tooth with an incredible cinnamon french toast casserole.  After breakfast, I grabbed a cup of coffee and sat on the extra wide porch soaking in the view of the woods as the soft misty morning rolled out.
The Stay
October ended up being a wonderful season for a weekend visit to visit Clayton, GA in Rabun County.  The Parker Ranch is close enough to the main street that I was able to enjoy a delicious dinner at Fortify and explore a little bit of the surrounding community after wrapping our photoshoot.  My last day at the B&B wrapped with another delicious breakfast and bit a rain.  After grabbing a few more photos of the B&B, I packed up my little red jeep and headed home.
Insider Tip: Bring your raincoat, umbrella and wellies! The Parker Ranch sits in a valley below the mountains, so it does tend to get a healthy amount of rain.
I was so excited for The Parker Ranch to host me during my weekend getaway to the North Georgia Mountains.  In addition to room rentals at this quaint bed & breakfast, if you are in the mood for a something different, The Parker Ranch also plays host to many creative and meditation workshops perfect for finetuning your craft or getting back nature.  I am honored to have been able to collaborate with the wonderful owners on this recap of my weekend at their ranch.  While my stay was complimentary, I do honestly recommend adding this place to your bucket list next time you are looking for a great getaway in North Georgia.  It's by far one of the best bed & breakfast spots that I've had the pleasure to experience.