If you couldn't tell by now, I love hosting parties and entertaining friends and family.  There's just something so much fun about planning the details of a fabulous gettogether – especially when it follows a theme!
Whether it's my ultimate cold weather tailgate, the Whiskey Tasting Birthday Bash I threw for the hubby's last birthday, the Peachfully Chic First Anniversary Blogger Brunch, or even
the Travel Themed Baby Shower I recently hosted, there's nothing better than a great party reason to party!
So in my most recent Craft Box Girls post, I used some of my favorite new tequila from Goza Tequila, and put together a Tequila Themed Bachelorette Party complete with a bachelorette survival kit, a recipe mexican popcorn, decor, and even tequila jell-o shots!
So if you're interested in finding out exactly what it takes to host a Tequila Inspired Bachelorette Party beyond tiaras, flashing buttons and sashes that read "Bride to Be", and other pink inspired decor…. Pop over to Craft Box Girls for my most recent post!   

And if you want more tequila recipes or inspiration, you can check out Goza Tequila's website or connect with their social media:  Twitter | Pinterest | Instagram | Youtube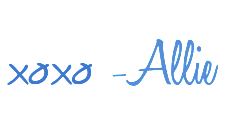 *This post is only for guests 21+. All alcoholic products should only be consumed by guests 21+ and enjoyed responsibly. Product was provided by Goza Tequila but all opinions are my own.