Augusta is my hometown and home of The Masters golf tournament.  I grew up on sweet tea, golf, and good old Southern cooking.  Beyond a thriving arts community and ever-evolving foodie scene, this charming Southern city has plenty of other activities to enjoy like kayaking, biking, shopping, and more so I'm thrilled to share this Augusta travel guide with you.
Augusta City Facts:

Founded in 1736 at the Savannah River on the Georgia-South Carolina border 

Nicknamed "The Garden City" 

Home to major army base of Fort Gordon, the Augusta National, the Medical College of Georgia and the future National Cyber Security Headquarters 
Augusta Insider's Tip: 

Looking for a great BBQ joint?  Try Sconyers.  It's only open Thursday through Saturday but some of the best!  You can't miss the giant reclining pig out front.
[aigpl-gallery design="design-6″ id="10569″ show_caption="false" image_size="large" popup="false" masonry="true" grid="5″ offset="15″]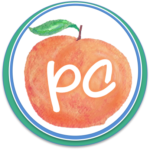 Contact us to find out how your location can be featured in the Peachfully Chic travel guides.