Smart Furniture Shopping:
One of the toughest things about 'adulting' is figuring out the value of your investments.  Whether you're investing time, money, energy, etc.  There's always a fine line to walk when deciding "Is the juice worth the squeeze?" and it's no different when furnishing your home.  Over the years, as I've developed my personal home decor style, I've realized that I would prefer to invest a little more in quality over quantity.  So when the hubby and I left New York and moved back to Atlanta back before our wedding, we discovered that my taste for quality furniture and home decor made it a little harder to furnish our home on a budget.
I dragged the hubby all over Atlanta looking for just the right pieces.  In particular, our struggle started when the first piece we were searching for was a twin trundle frame & mattresses for our guest room/office.  After popping by at least 7 different furniture stores around town, we ended up at Underpriced Furniture.  This was our first time visiting the store and I could have easily shopped longer if we weren't on a mission.  We walked out with the perfect wooden trundle bed frame and two mattresses picked up from the UPF clearance area.  We went back a year later for a new queen size bed frame for our room, and again most recently to decorate our new home.  Since discovering it, every time I've needed or wanted an investment piece to decorate our home, my first stop has been Underpriced Furniture.
So it was no surprise to me when I recently discovered that not only had Underpriced Furniture continued to grow and expand their offerings, but that their prices remained ridiculously low for the value and quality furniture they offer.  I couldn't wait to stop by when I heard that Underpriced Furniture was carrying the new Magnolia Home Collection from Joanna Gaines (you know… Chip & Joanna, the couple from HGTV's Fixer Upper!?!).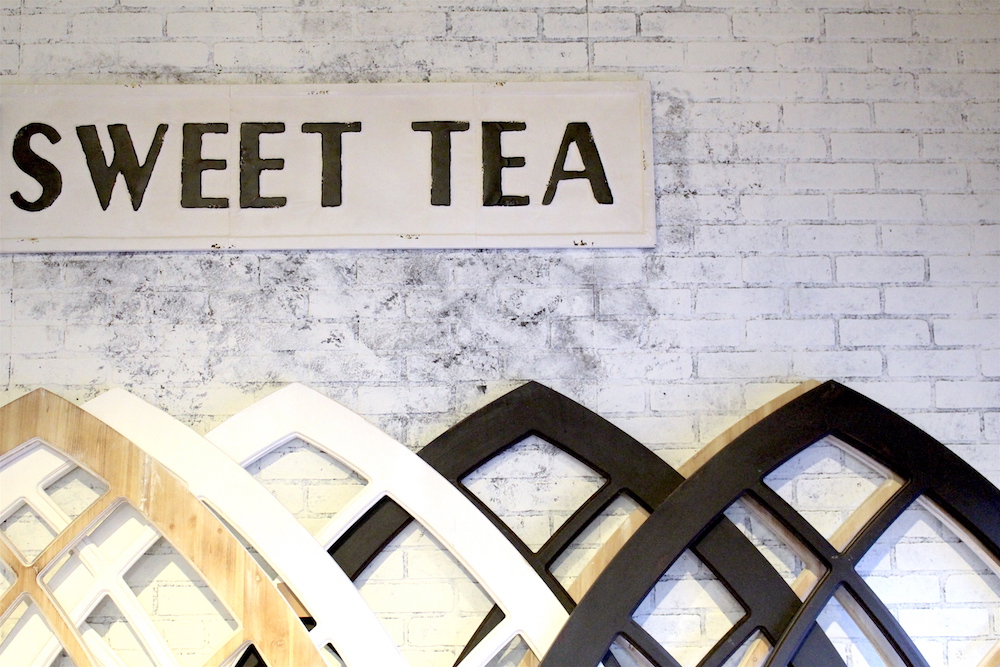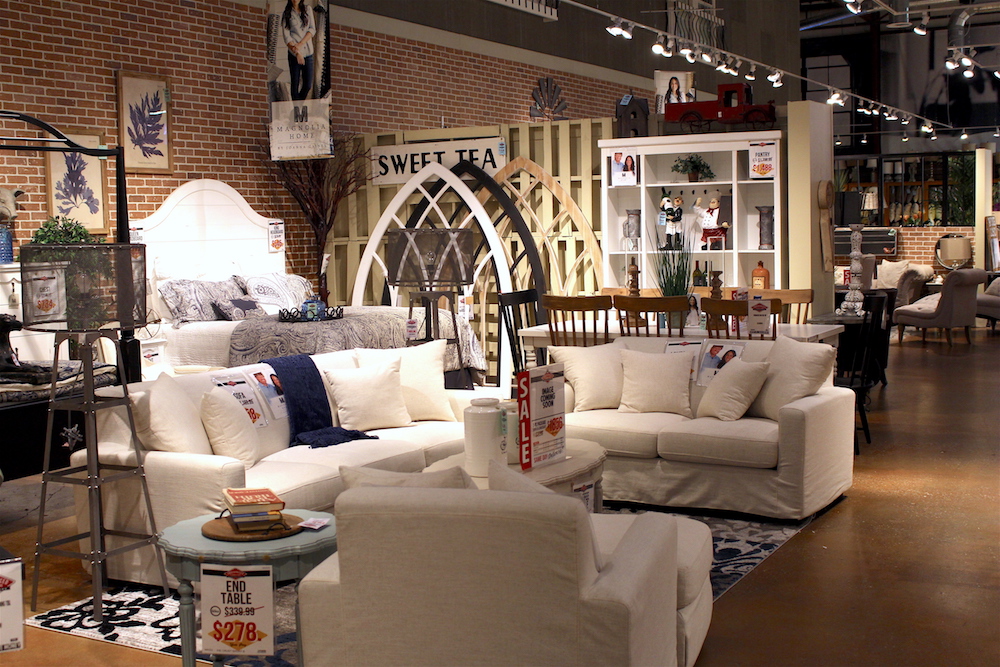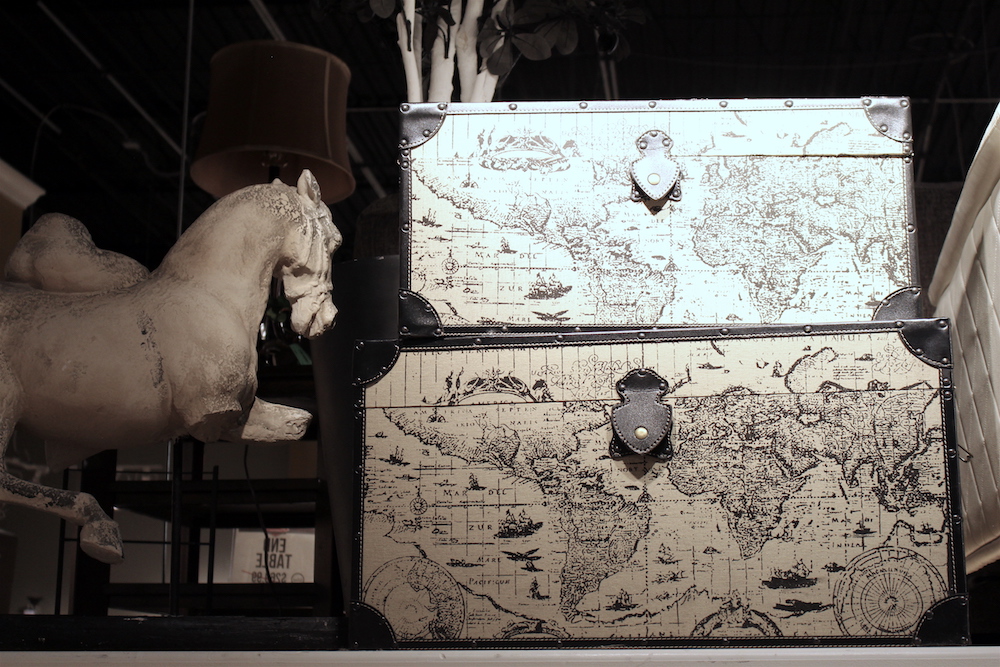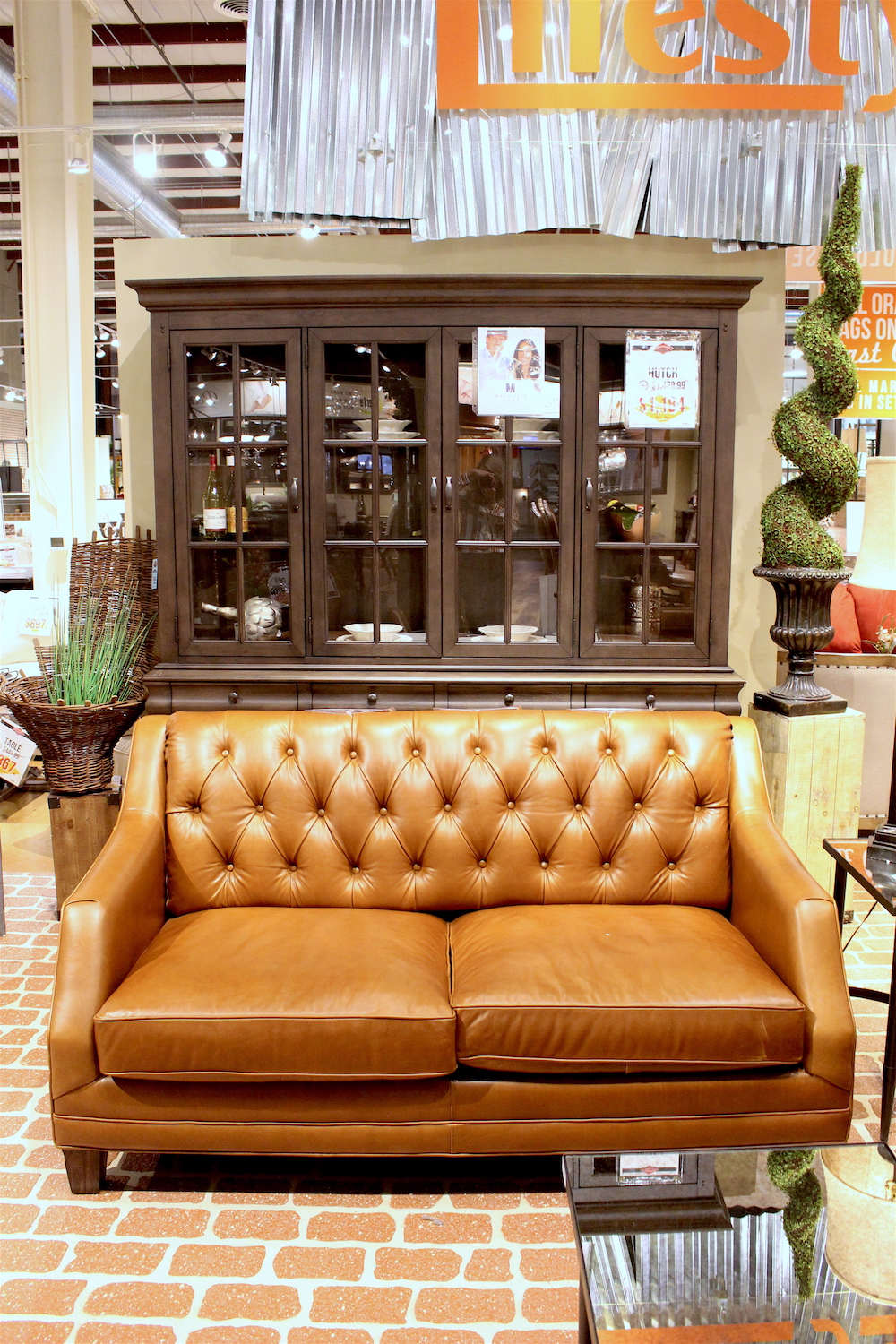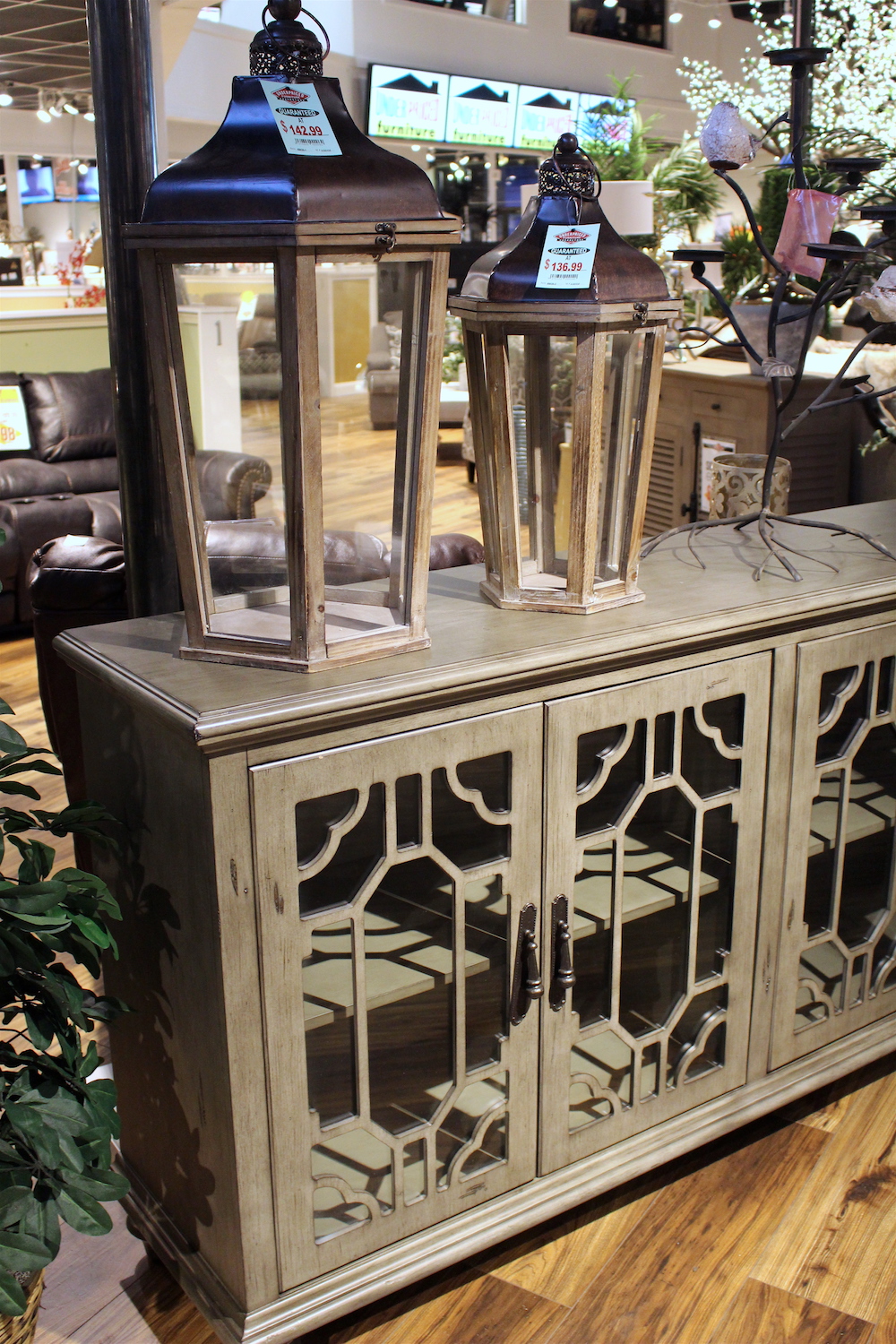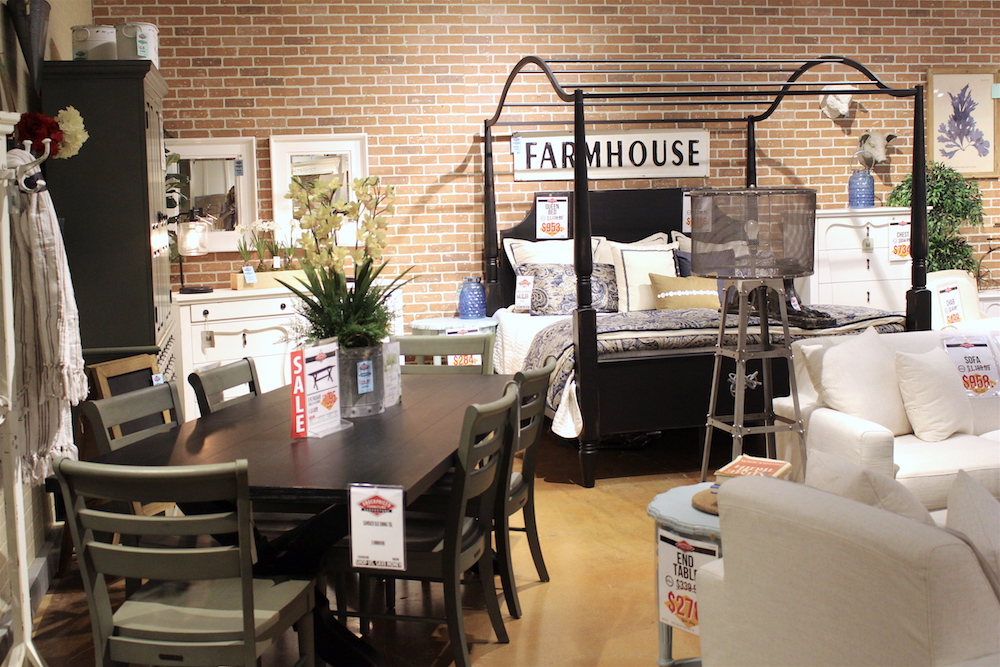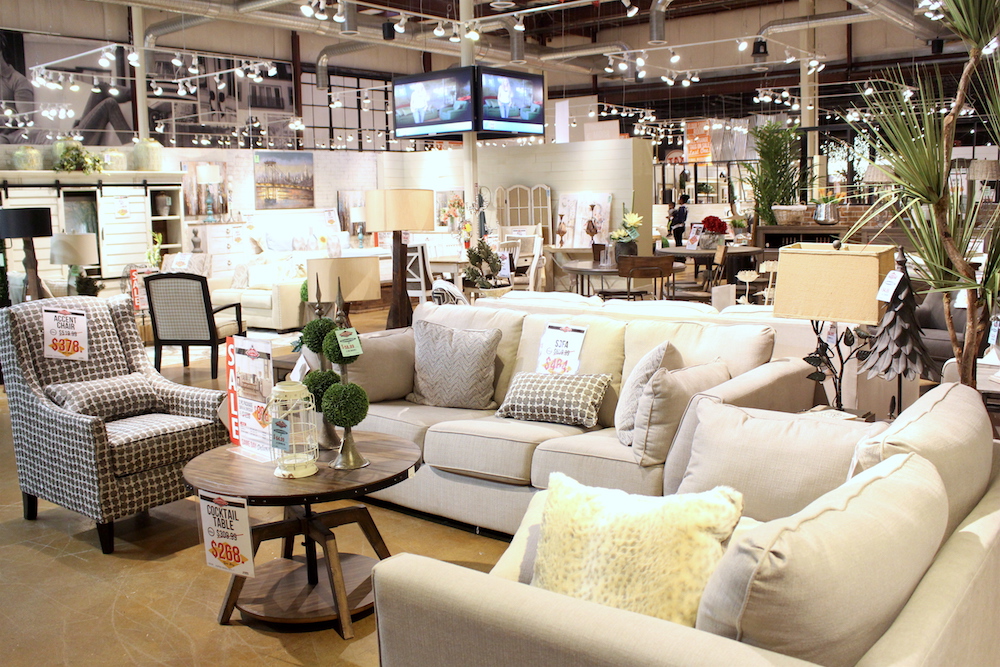 I always loved the Loft Lifestyles section of Underpriced Furniture, but now that it includes Magnolia Home, I'm completely smitten.  The style is rustic chic and while the pieces maintain elegance, they capture a cozy lived-in feeling that makes you want to take everything home and curl up with a good book on your new sofa.
Beyond the new Magnolia Home collection, UPF has pretty much any type of furniture or decor accent you can think of.  They carry pieces for kids rooms, dining sets, sofas, beds & mattresses, a slew of adorable wing wingback chairs, and all the other home decor goodies that are essential to customizing your space.
Whenever I'm shopping for home decor, there are a few things that I like to use as a general guide…
---
3 Tips for Shopping Smarter:
---
1. Choose a neutral base.  
While I'm all about going with a color pallette that pops, I like to start with neutral pieces that can work well as a base like wall paint & major pieces of furniture.  Then I add pops of color to rugs, pillows, wall art, etc. that are a bit easier to switch out than say that bright blue dining room table.
2. Take your time. 
I used to feel like I had to rush to get everything put together after moving to make my house feel like a home.  But as I've gotten older, I have realized that I really want to wait for pieces that speak to me.  I can deal a little longer with a bare wall until I find the right piece that makes my heart sing instead of grabbing that so-so canvas print that was on sale.
3. Invest in quality over quantity. 
I hate the idea of spending money on something only to have it last all of one season.  I would rather invest a little more in something of quality that I know will have some longevity… especially as we intend to grow our family.  Not just finding pieces that won't break down with a little wear, but will actually look better, more personal, and lived in.
---
I included a couple of photos below that feature the credenza we purchased for our entry foyer from Underpriced Furniture and the ornate wooden mirror we picked up for our living room wall above the sofa.  Our house is still a work in progress, but I know if I stay focused on shopping smarter for pieces with value, I'll eventually have our home all squared away… and in the meantime, we'll just keep enjoying the process as we go!  Which I'm sure includes a little more shopping at Underpriced Furniture 😉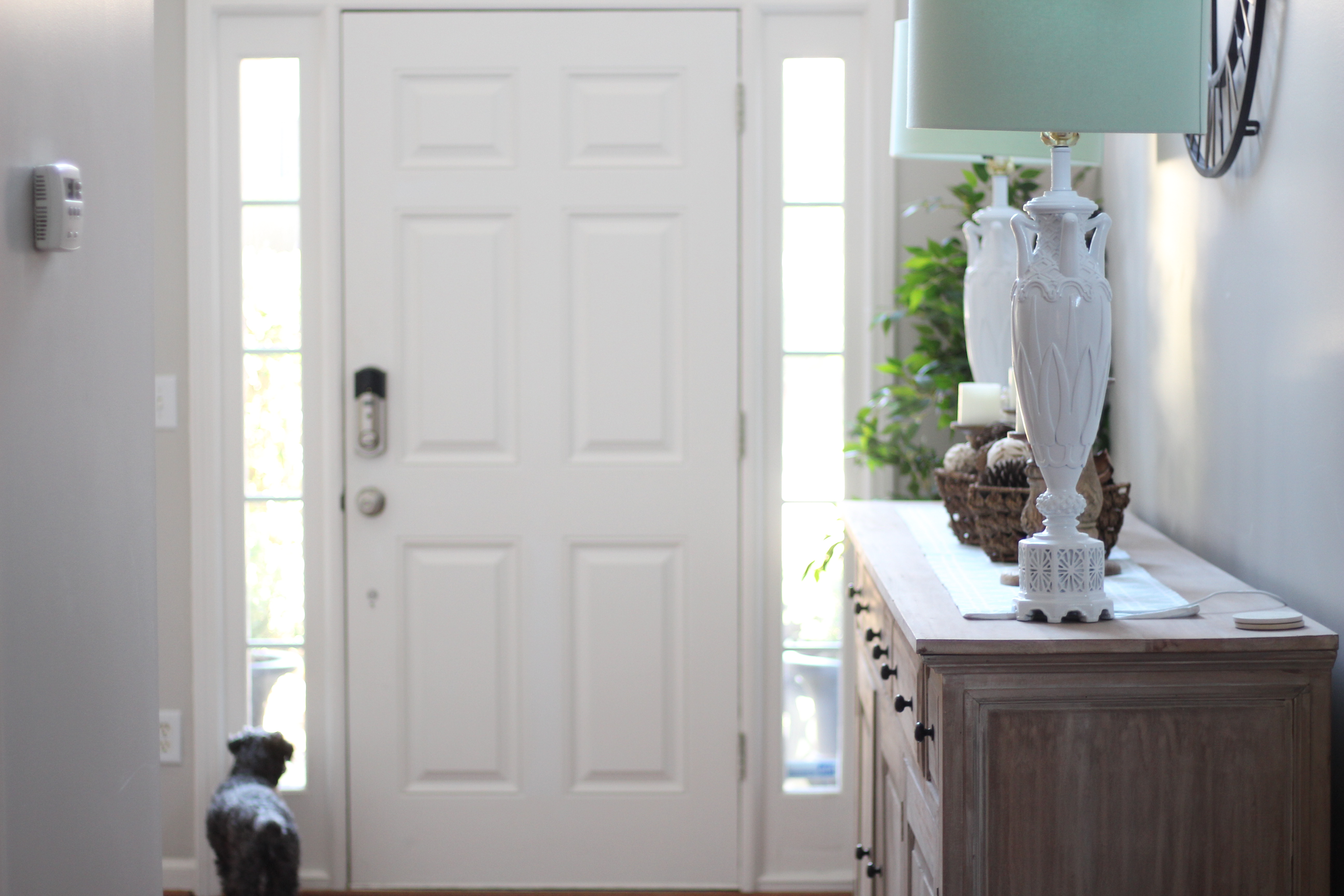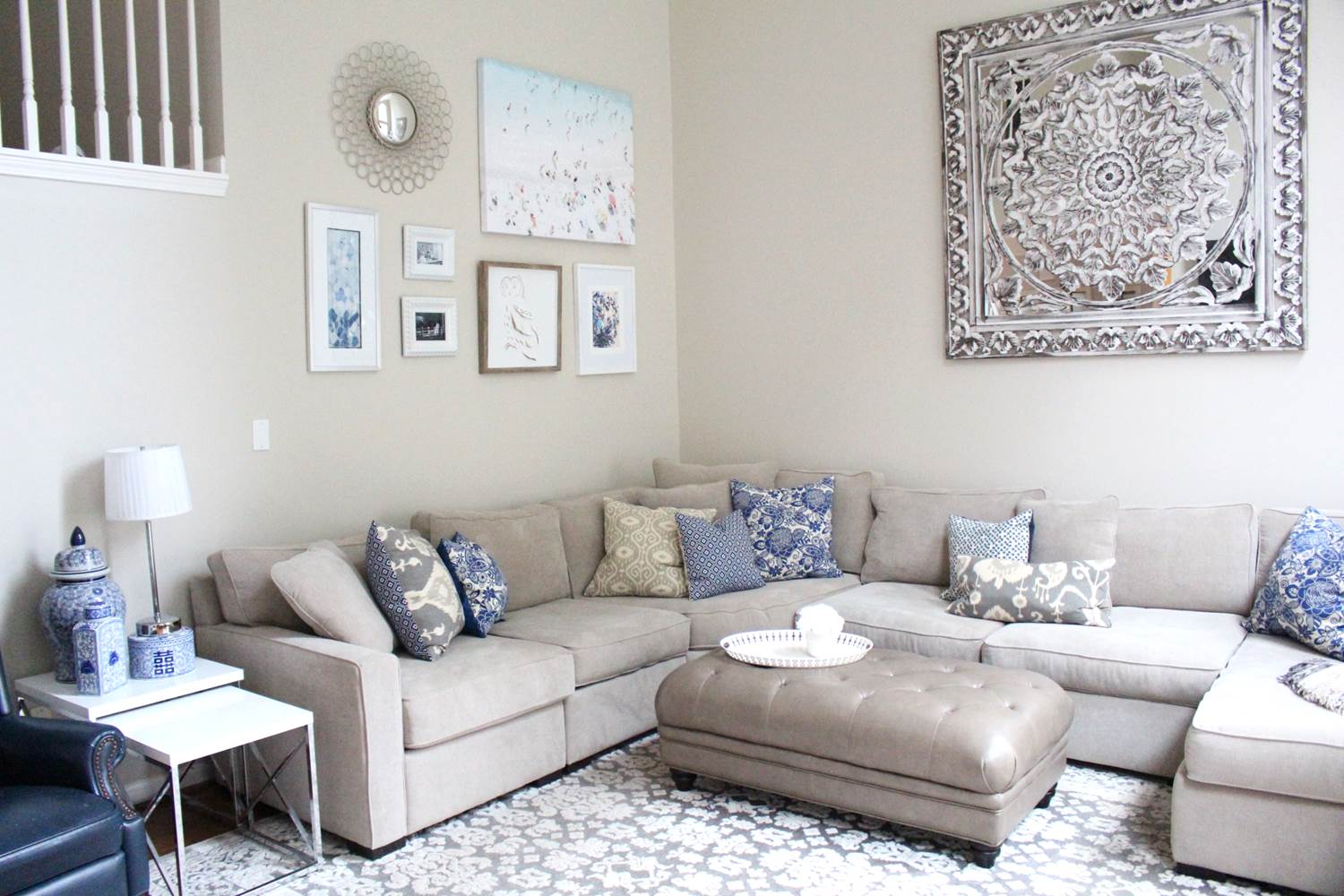 While this post was sponsored by Underpriced Furniture, all thoughts and opinions are 100% my own.