As a travel blogger, very often, I am guilty of overpacking whenever I prepare for a trip.  It's tough to make sure you've got everything you need to look chic on-the-go.  All that changes however when a flight is involved.  I need to plan things out a bit more to make sure that I'm packing light, but also bringing pieces that I know I will love to wear.  One of my favorite pieces of clothing to pack is for almost any trip is a great maxi dress.  When packing for my short flight to Winston-Salem, this teal color-block maxi dress made the cut and it was absolutely perfect for the trip.  I purchased it on Shein.com last year for our trip to Italy (which I promise to eventually recap on the blog for you this summer!).  It has literally been one of my favorite inexpensive maxi dress finds!  The material is light and airy which makes it perfect for packing because it doesn't take up too much space.  It's very comfortable in the heat because it's sleeveless and the fabric moves with the breeze, but it's not so sheer that you can see through it.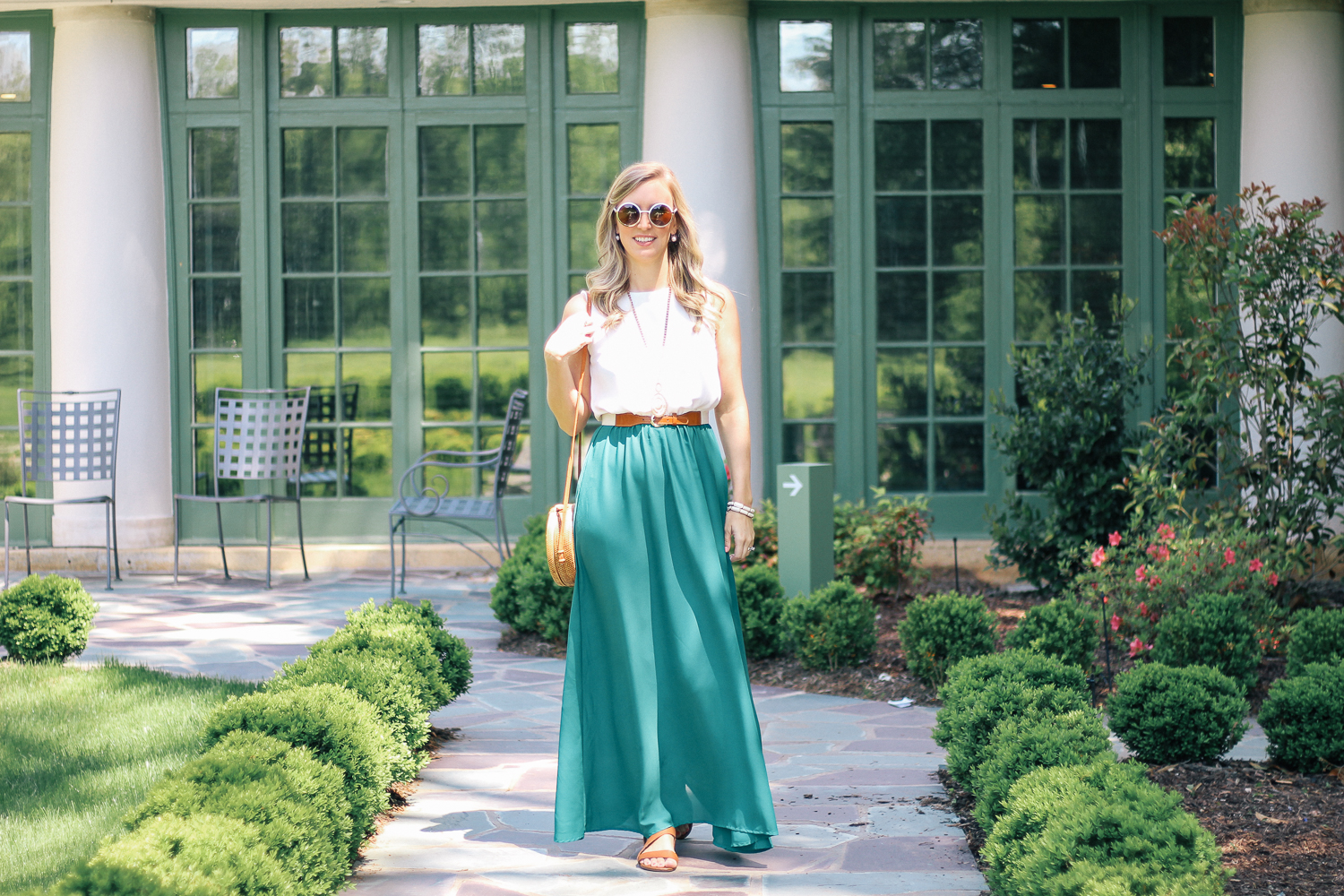 Every time I wear this color block maxi dress, people think it's a separate skirt and top combo, but it is actually a dress that's cinched together around the waist.   The dress came with a 1-inch(ish) plastic gold belt to cover the synched waist but I didn't use it.  The belt was pretty and I might use it sometime, but for this trip, I paired an inexpensive two-toned belt I picked up years ago when I lived in New York.  I felt like the cream and tan of the belt softened the dress and complimented my tan sandals.
I've ordered other pieces from Shein.com in the past, and my biggest tip is to go off of your measurements, the sizing chart for EACH piece, and customer reviews.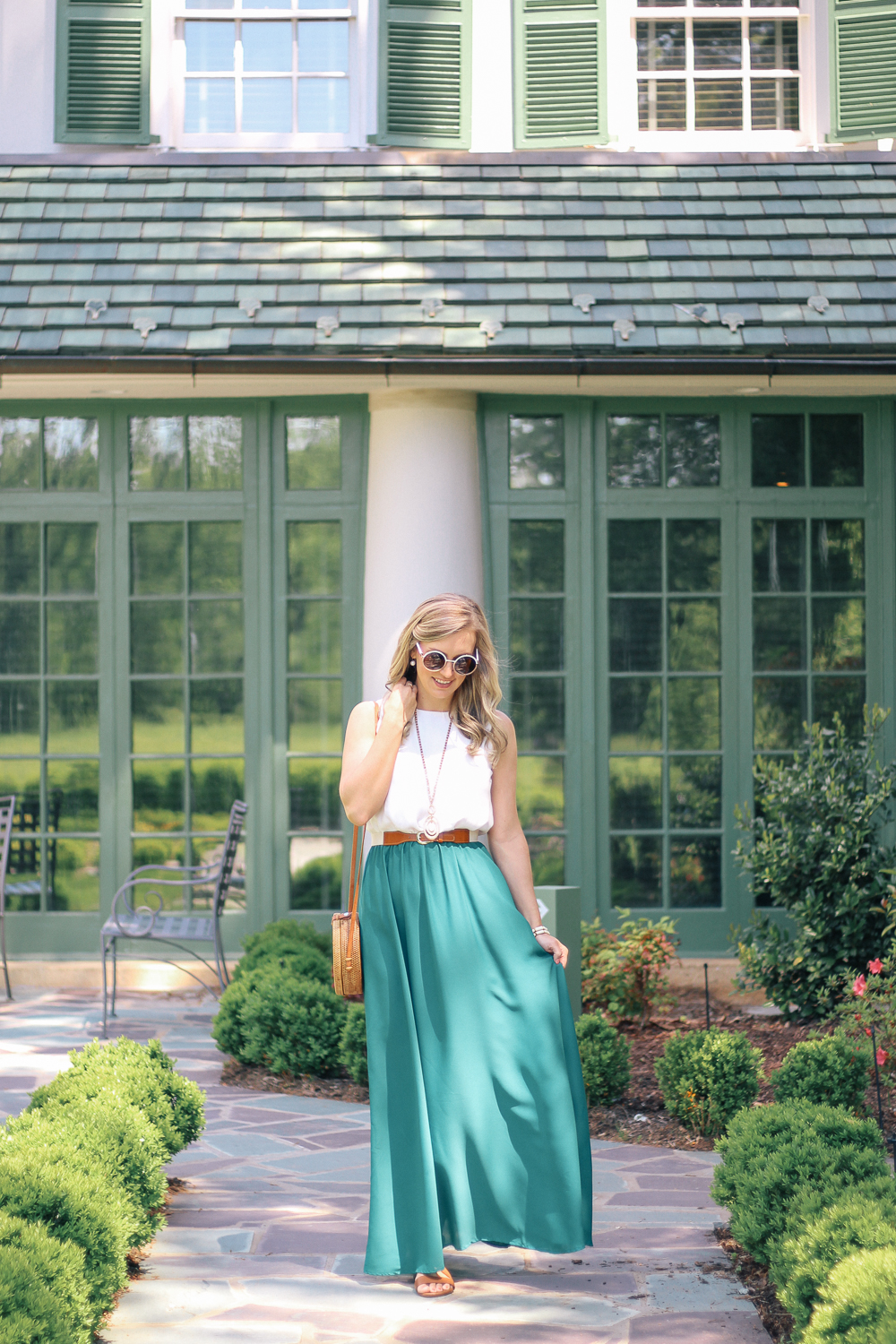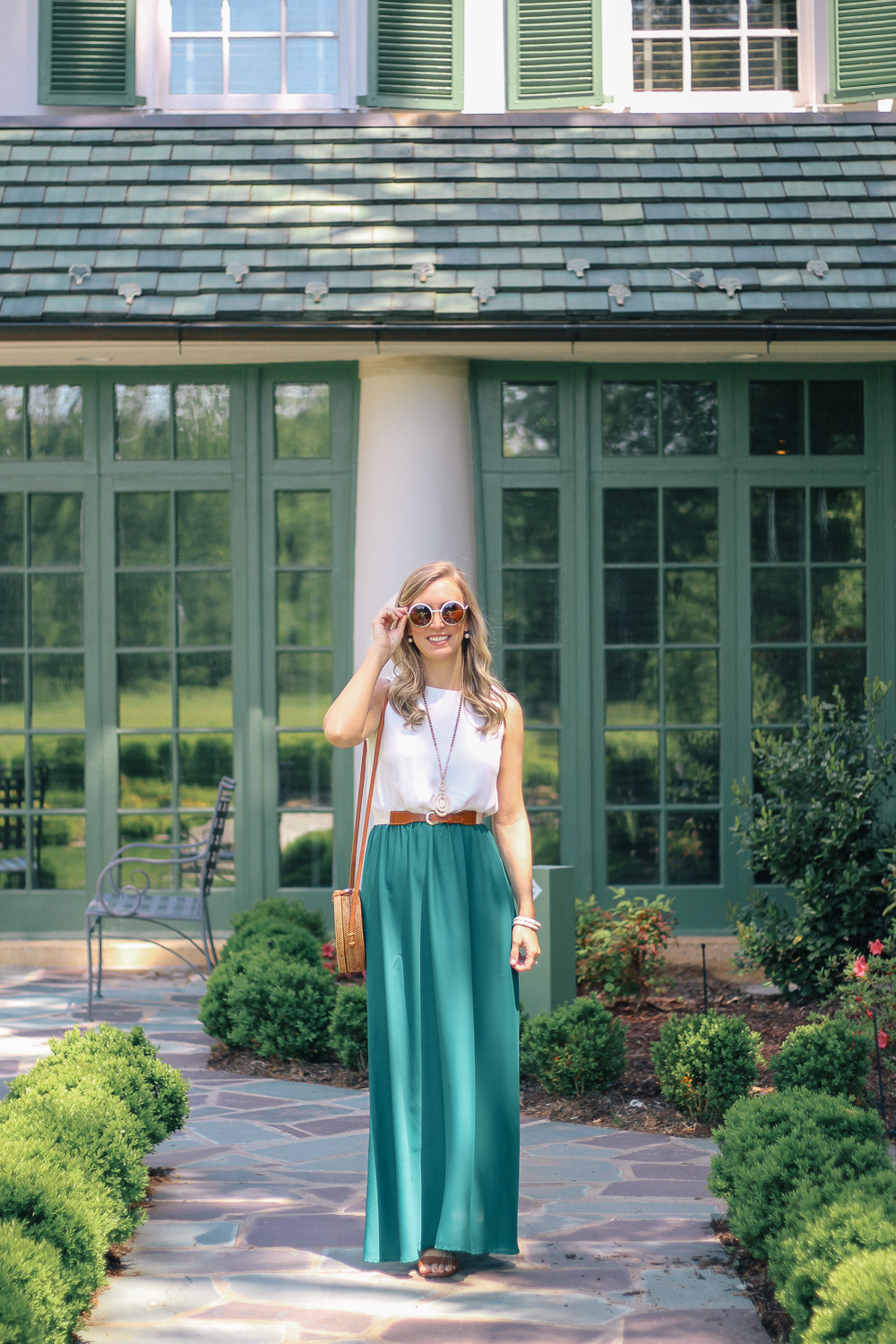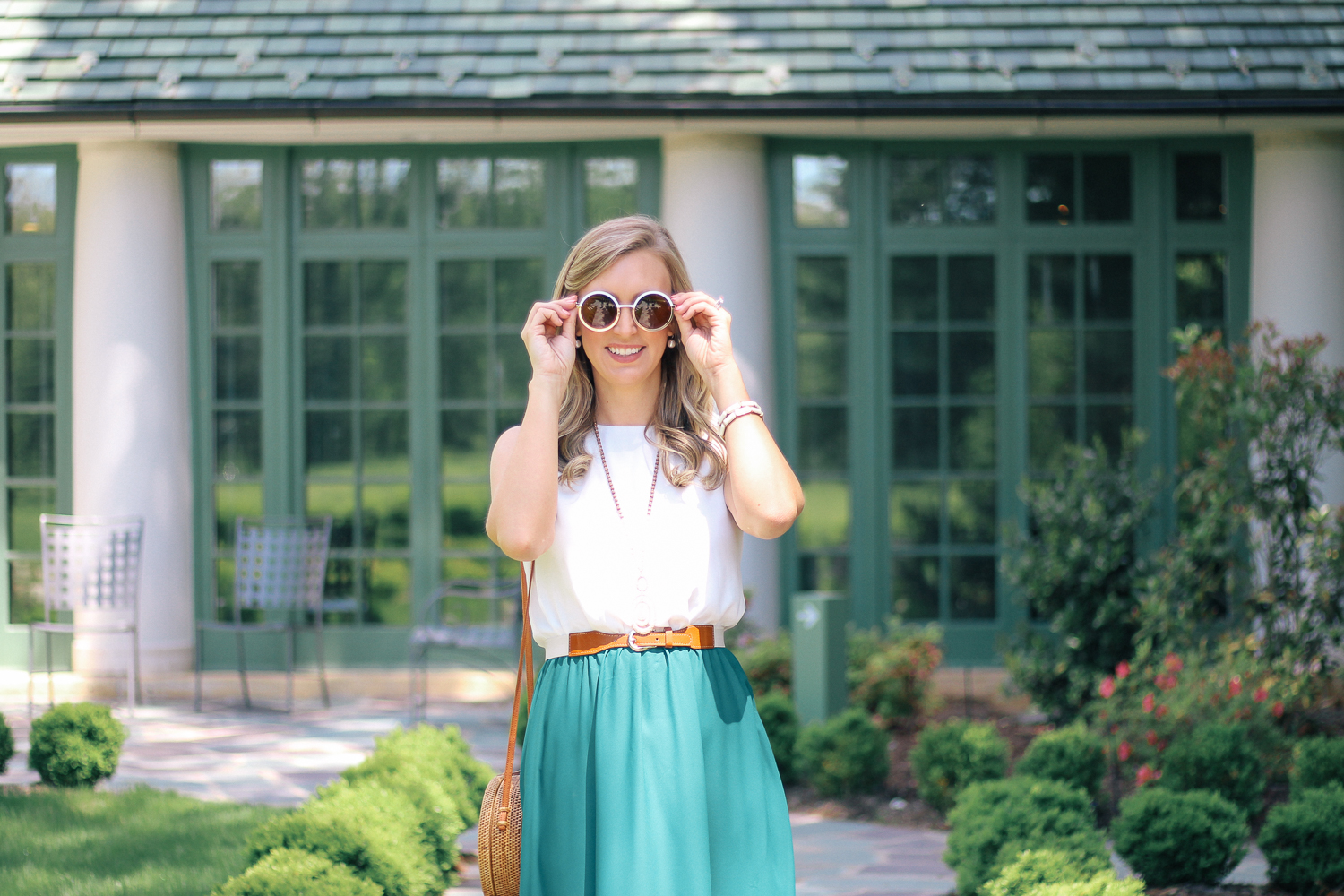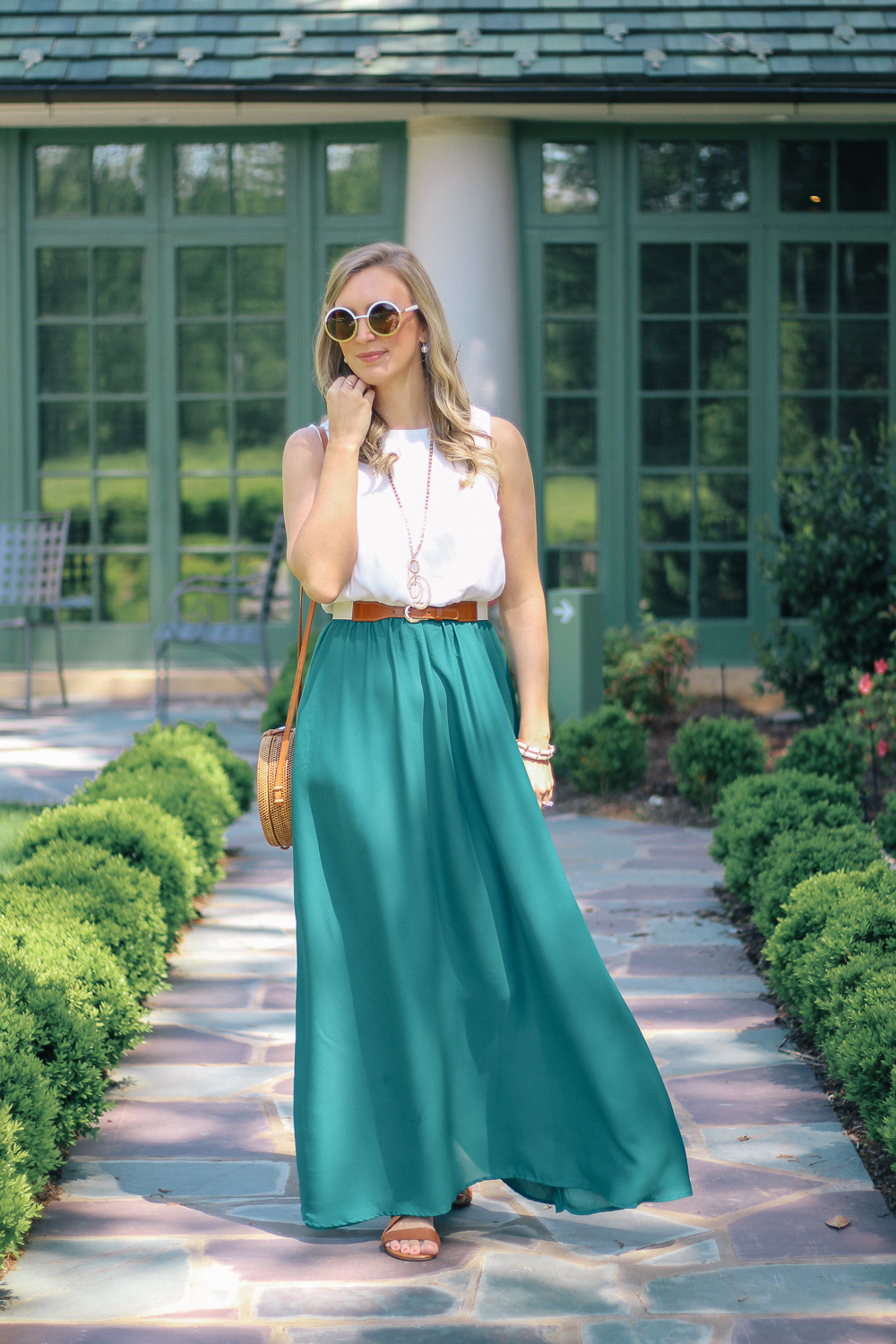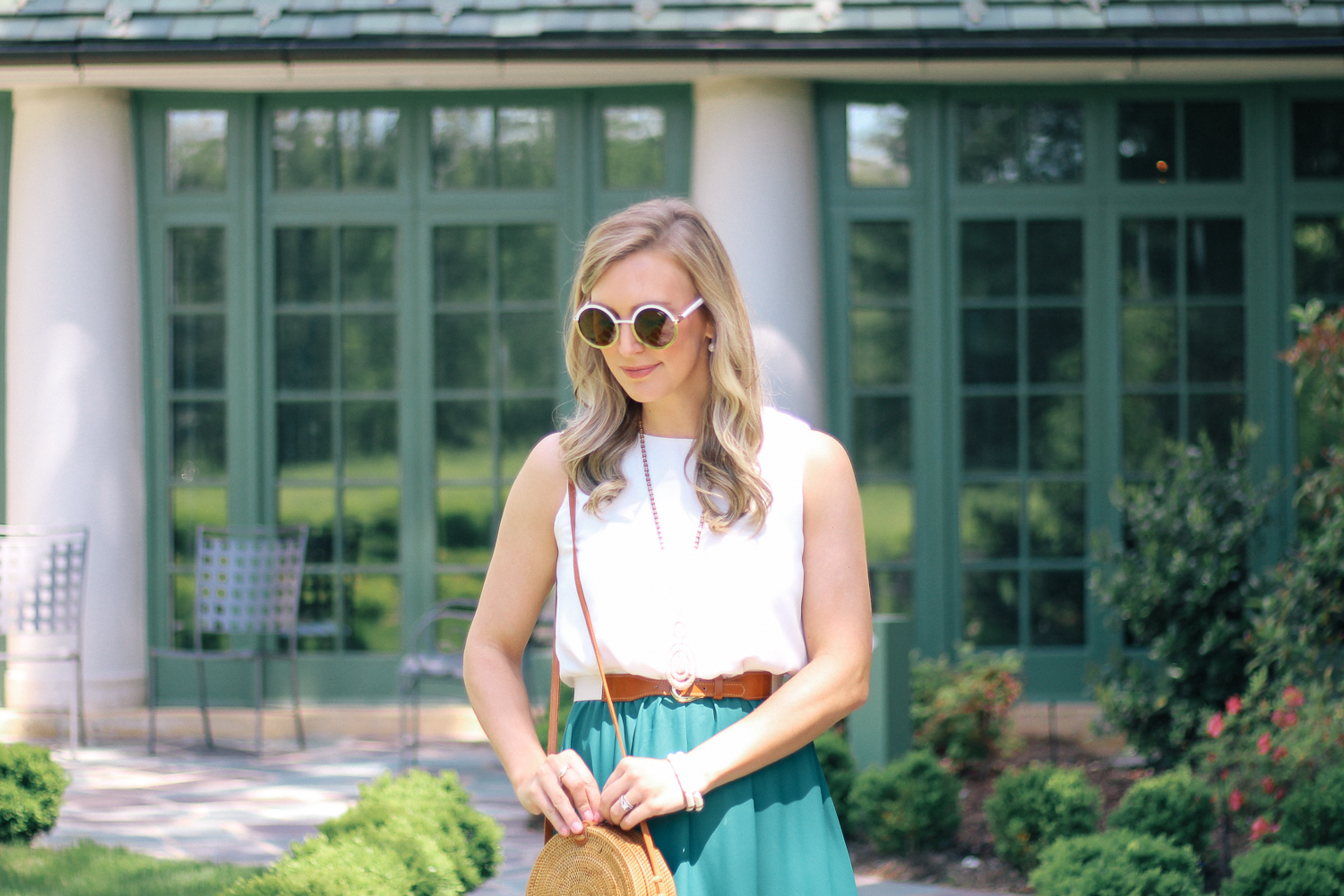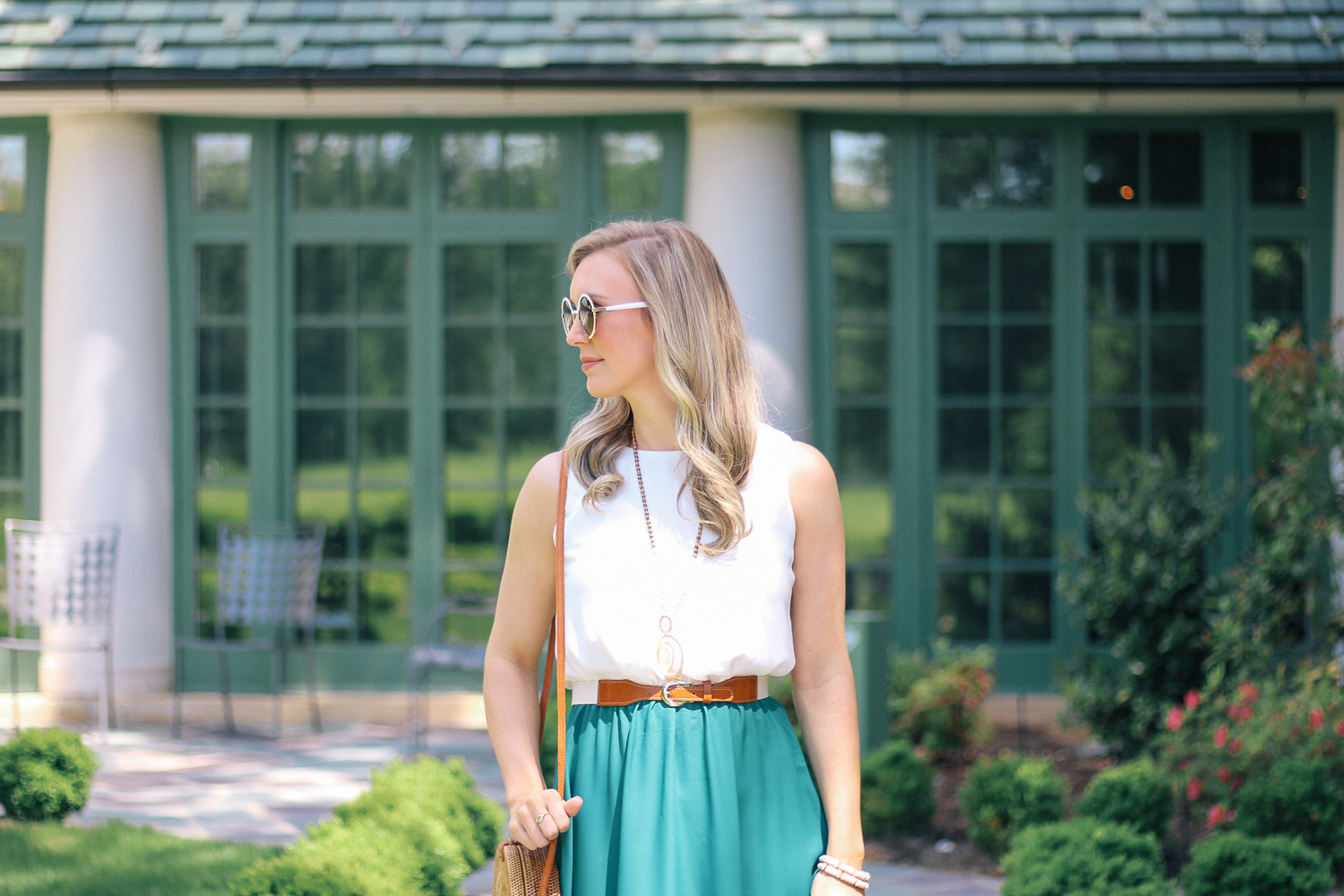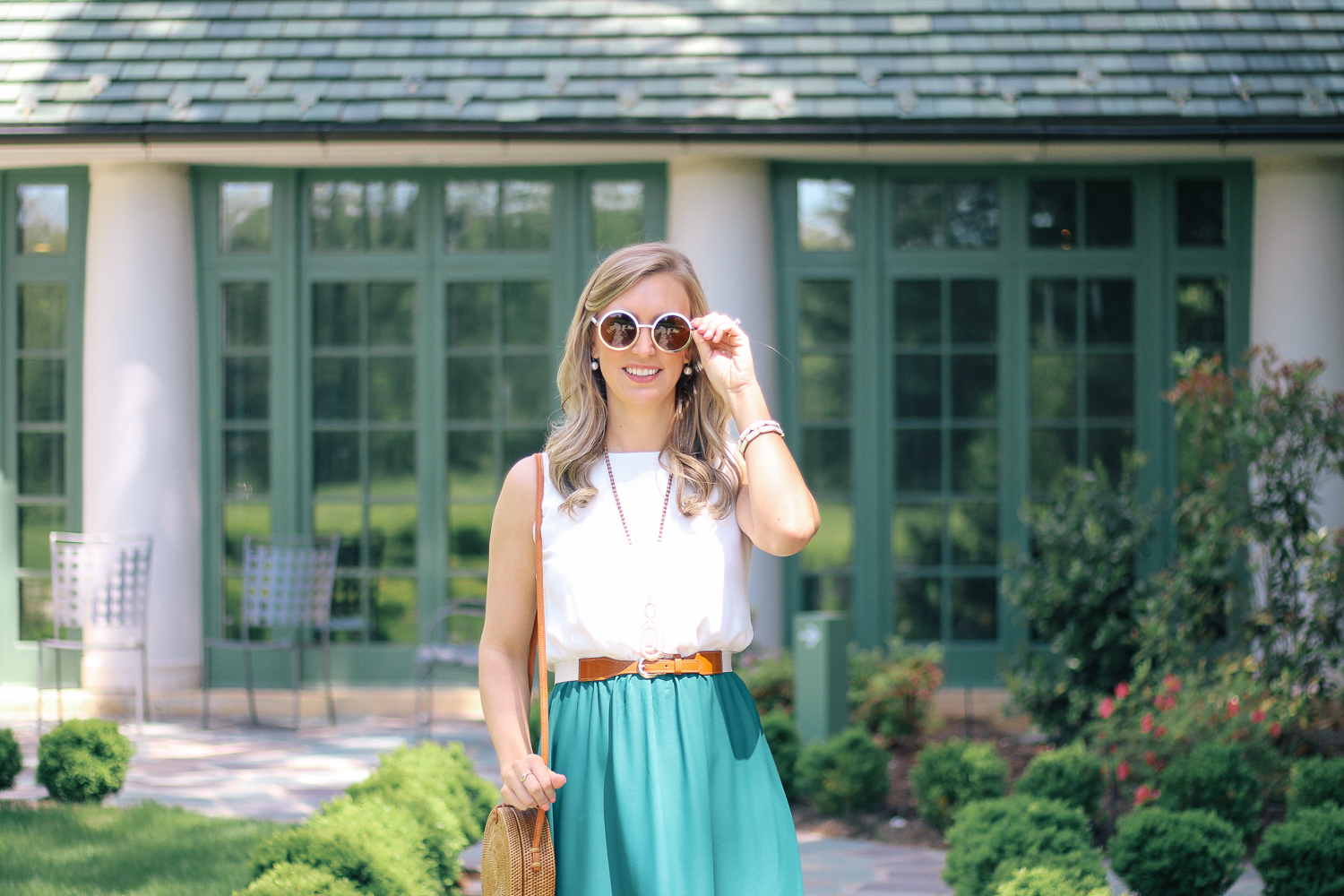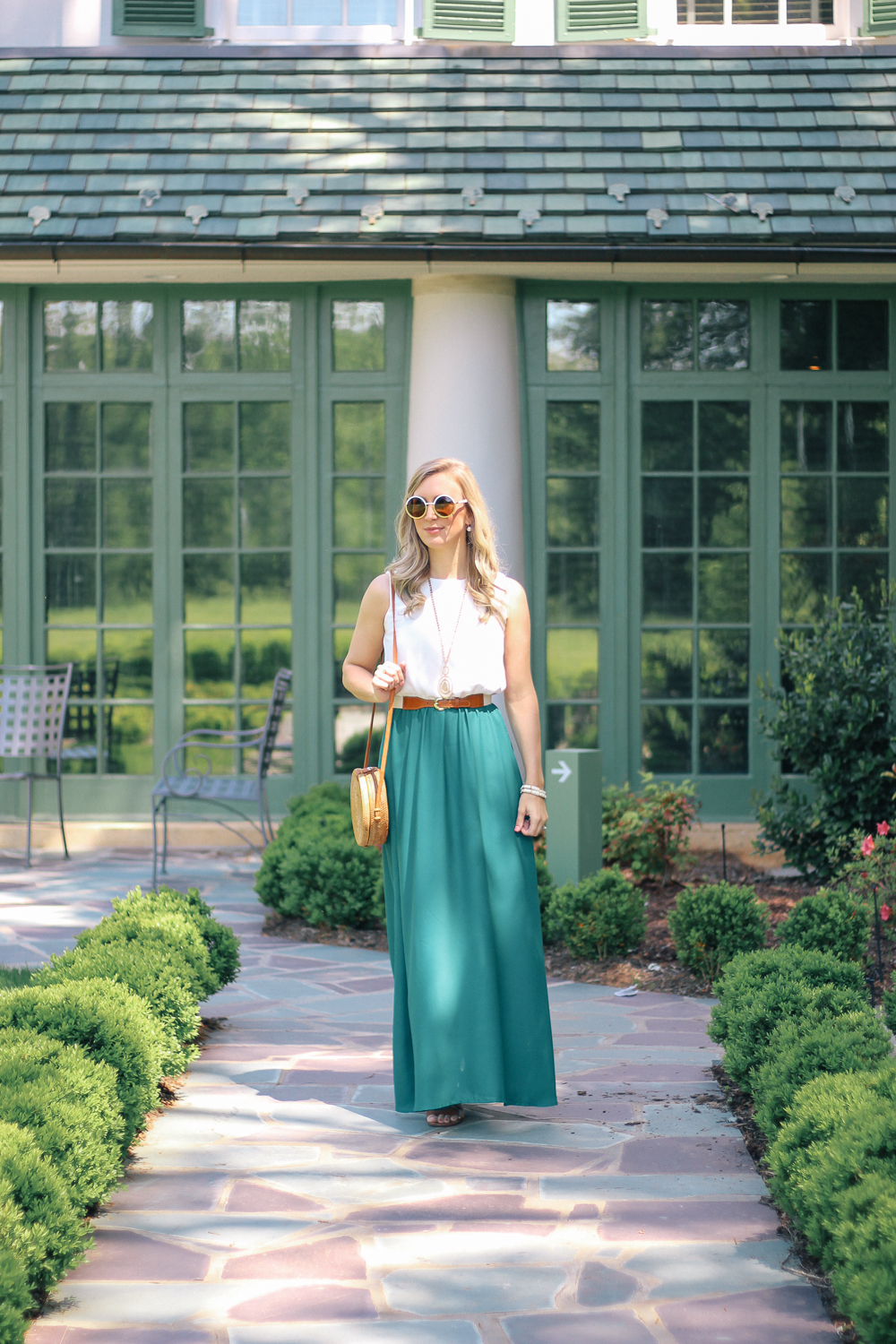 This particular teal color block dress did require a little steam action when I unpacked it, but I think it would still be pretty to wear with a few wrinkles if you didn't have the ability to press it some way.  To put it in perspective, I would still consider taking this dress on a sailing trip and we don't have access to an iron or steamer on the boat.  I can imagine the dress flowing in the salty breeze while keeping my legs covered on those cooler nights on the water!  As a side note, this is the travel steamer that I use and it is incredible!  I actually use this one at home more than my big professional one because it heats up VERY quickly and as always worked very well.
If you're planning a trip somewhere, a maxi dress is a great investment piece that is very versatile for a variety of climates you might encounter when traveling.  This teal color block version consistently ranks high on my packing list for travels in the spring, summer or fall and I can't wait to add more to my closet.  The next time you are planning looks for an upcoming trip, take it from this travel blogger that you can find pieces that will help you pack light and look chic on-the-go.