For me, it never truly feels like summer has kicked-off until I get to spend a day filled with sand between my toes and salty beach blown hair that requires a deep conditioner to comb out 😉 While I did make it to Antigua in March on another fabulous sailing trip (I promise the recap is coming – just check out my U.S.V.I and B.V.I videos in the meantime), my first official trip to soak up the sun this summer was to the Hilton Sandestin Beach Golf Resort & Spa in Miramar Beach, Florida.
I was invited to attend an art and culture media trip at the resort from Thursday to Sunday.  You may recall from my trips to Winston-Salem and Savannah that I am all about soaking in local experiences and highlighting the evolving arts & culture scenes of these special communities.  I feel like some of the best art comes from tight-knit creative communities like these.  Along with a central location to some of South Walton's best attractions, the Hilton Sandestin was the perfect place to stay in Miramar Beach that gave me everything needed for an incredible weekend right at my fingertips.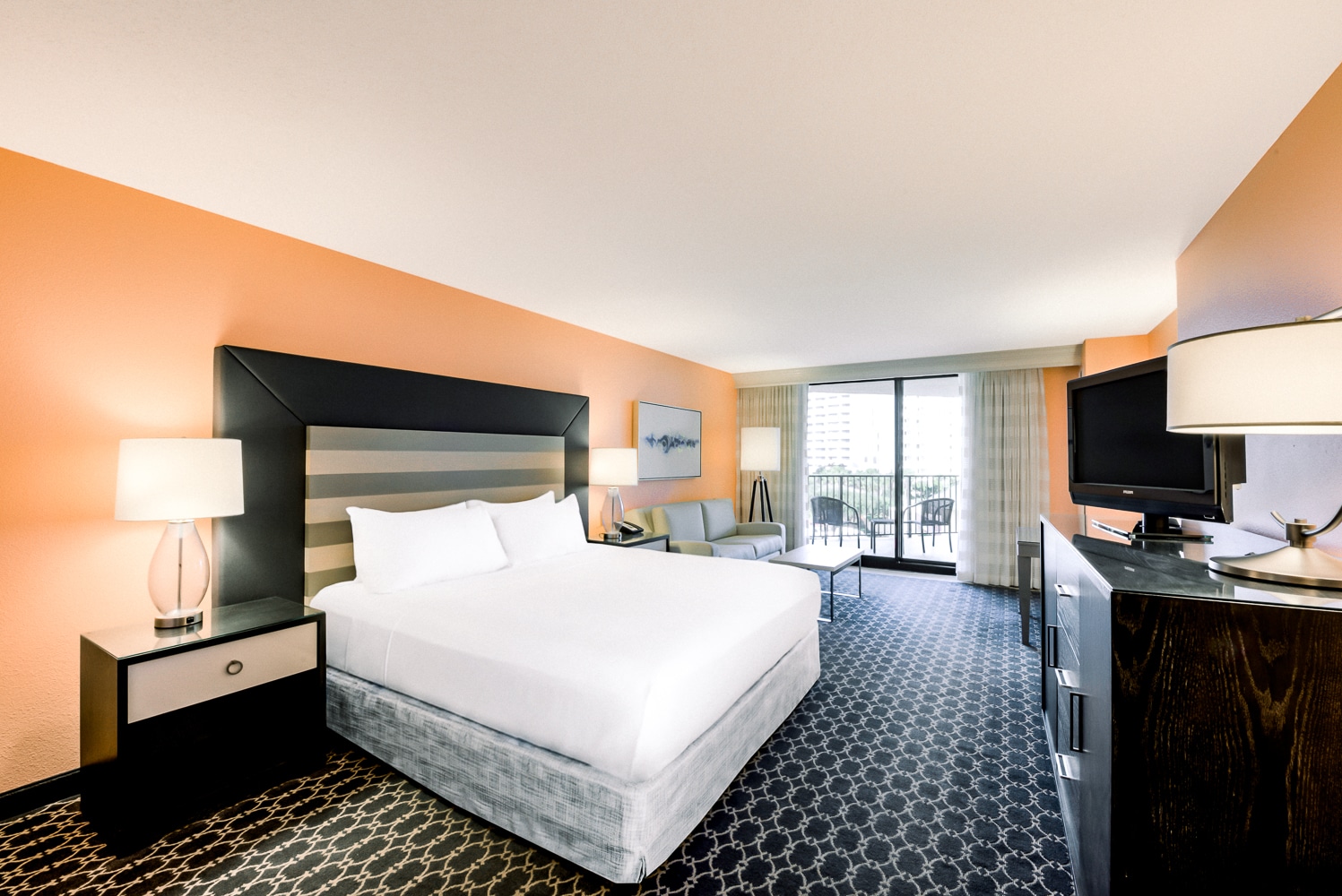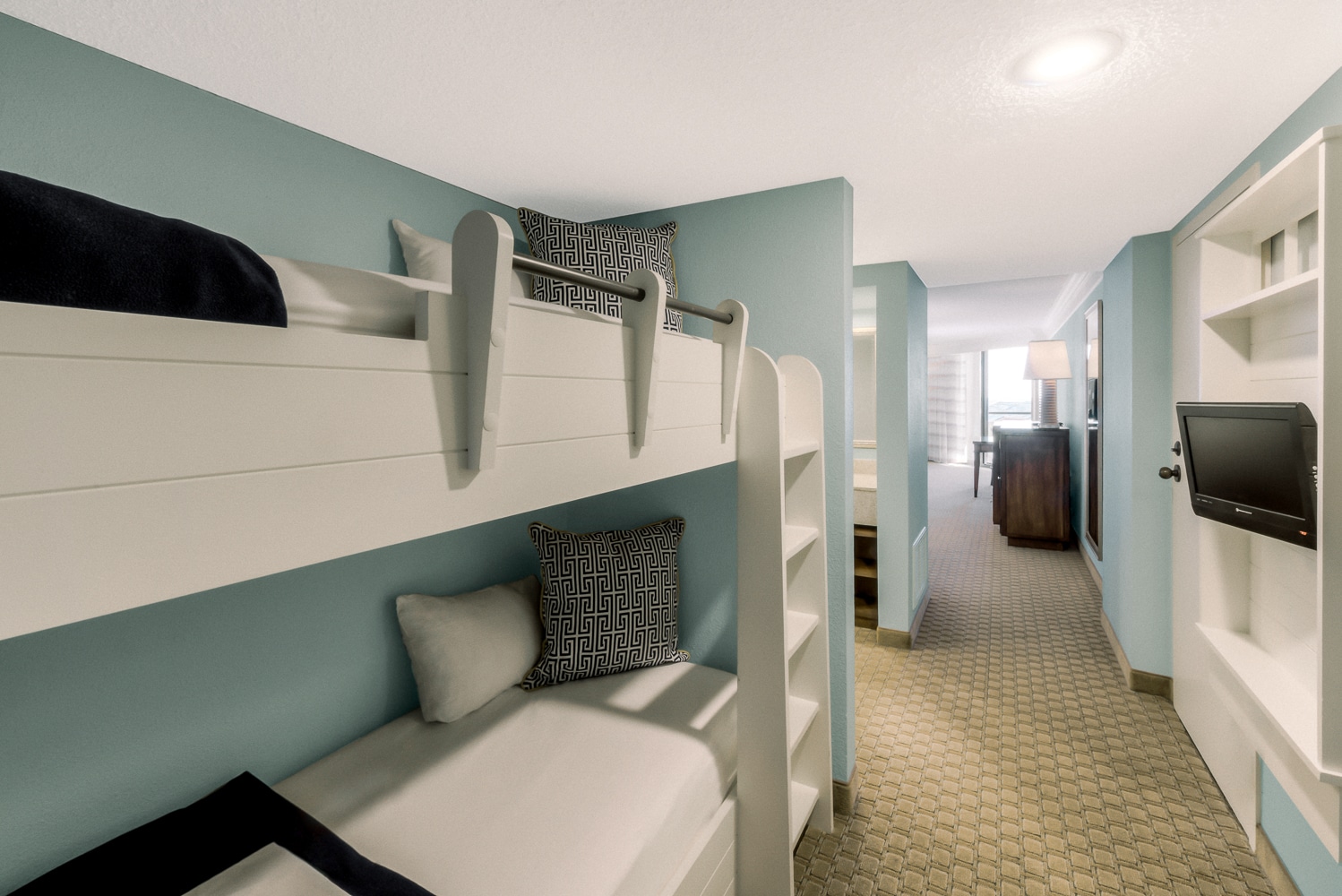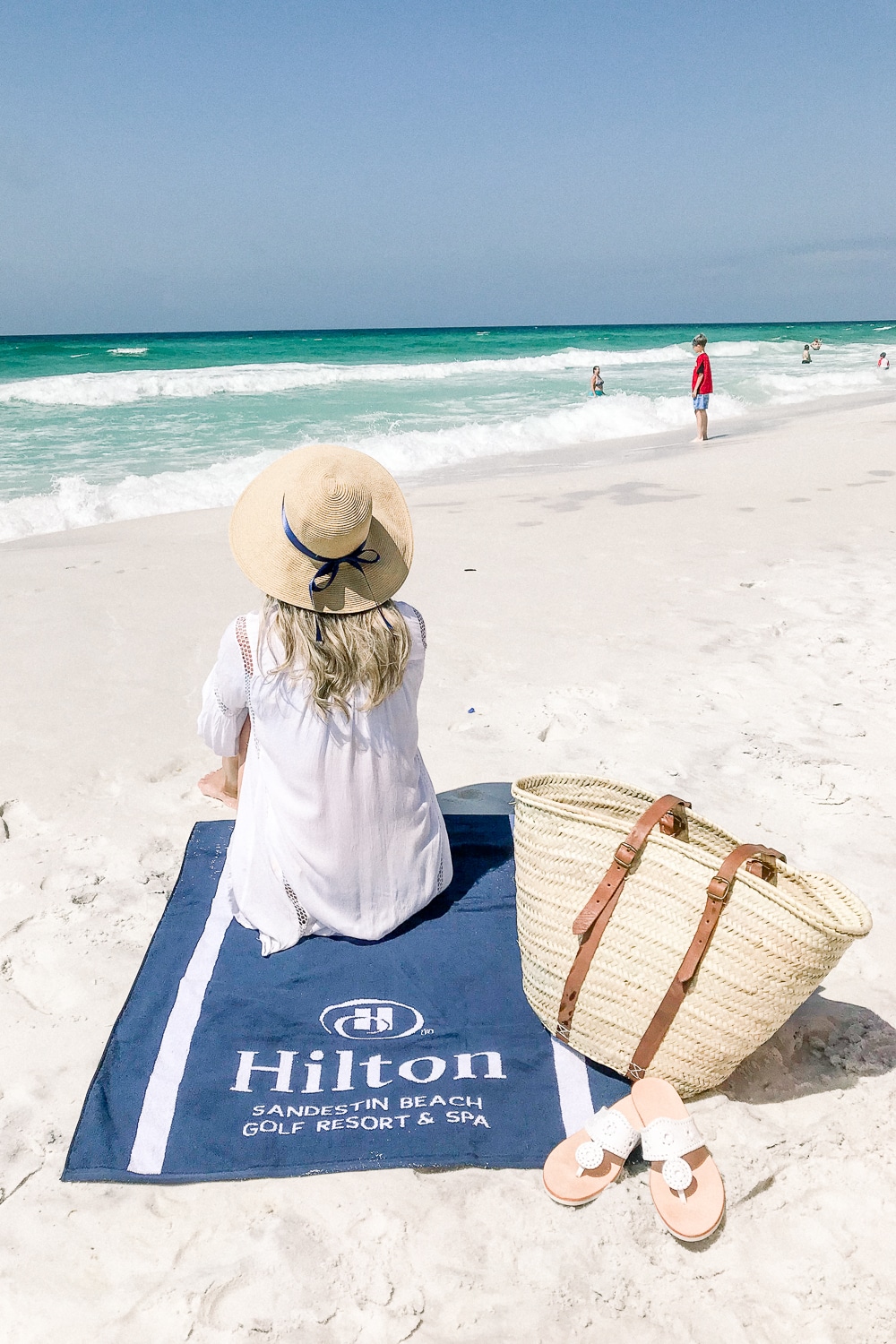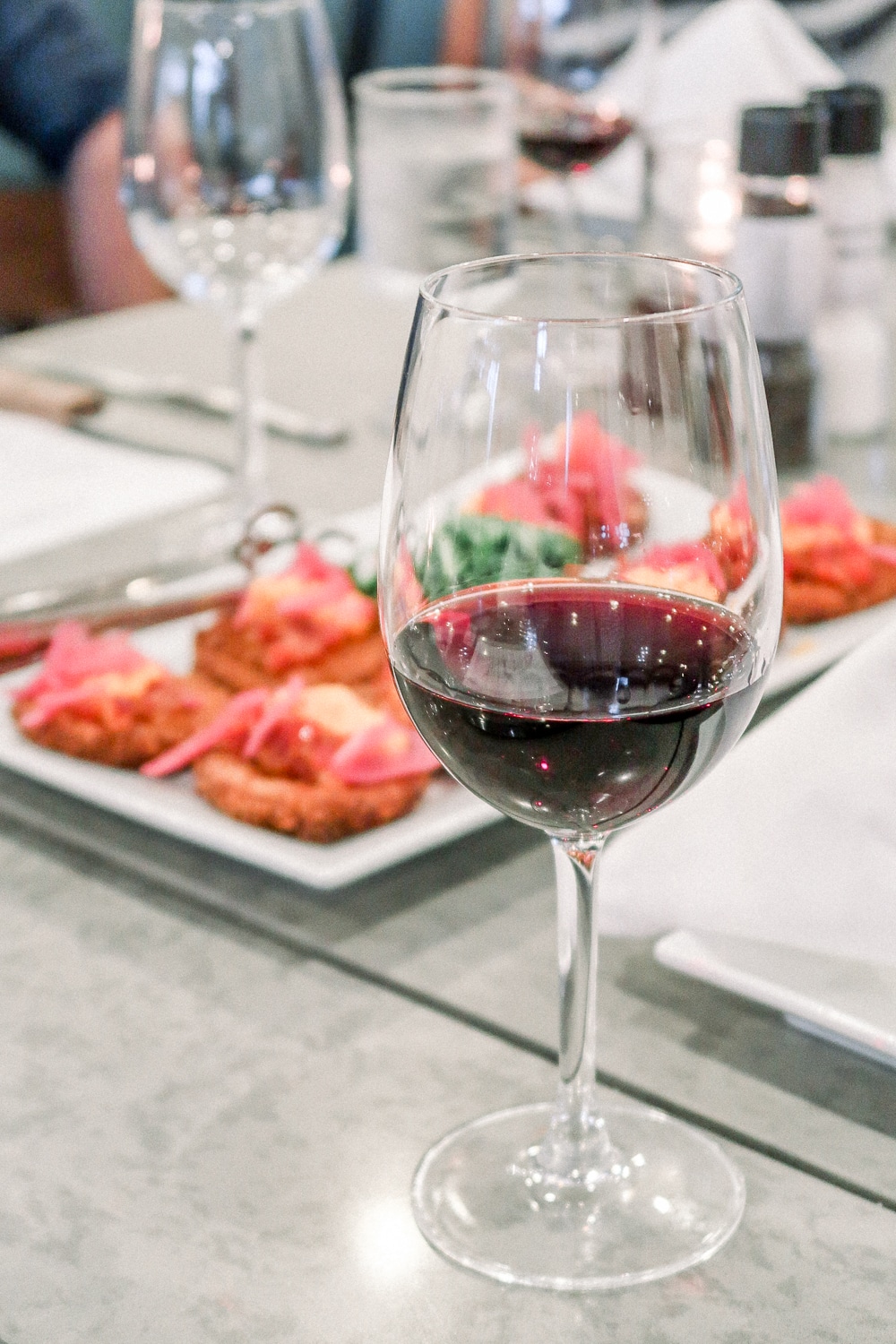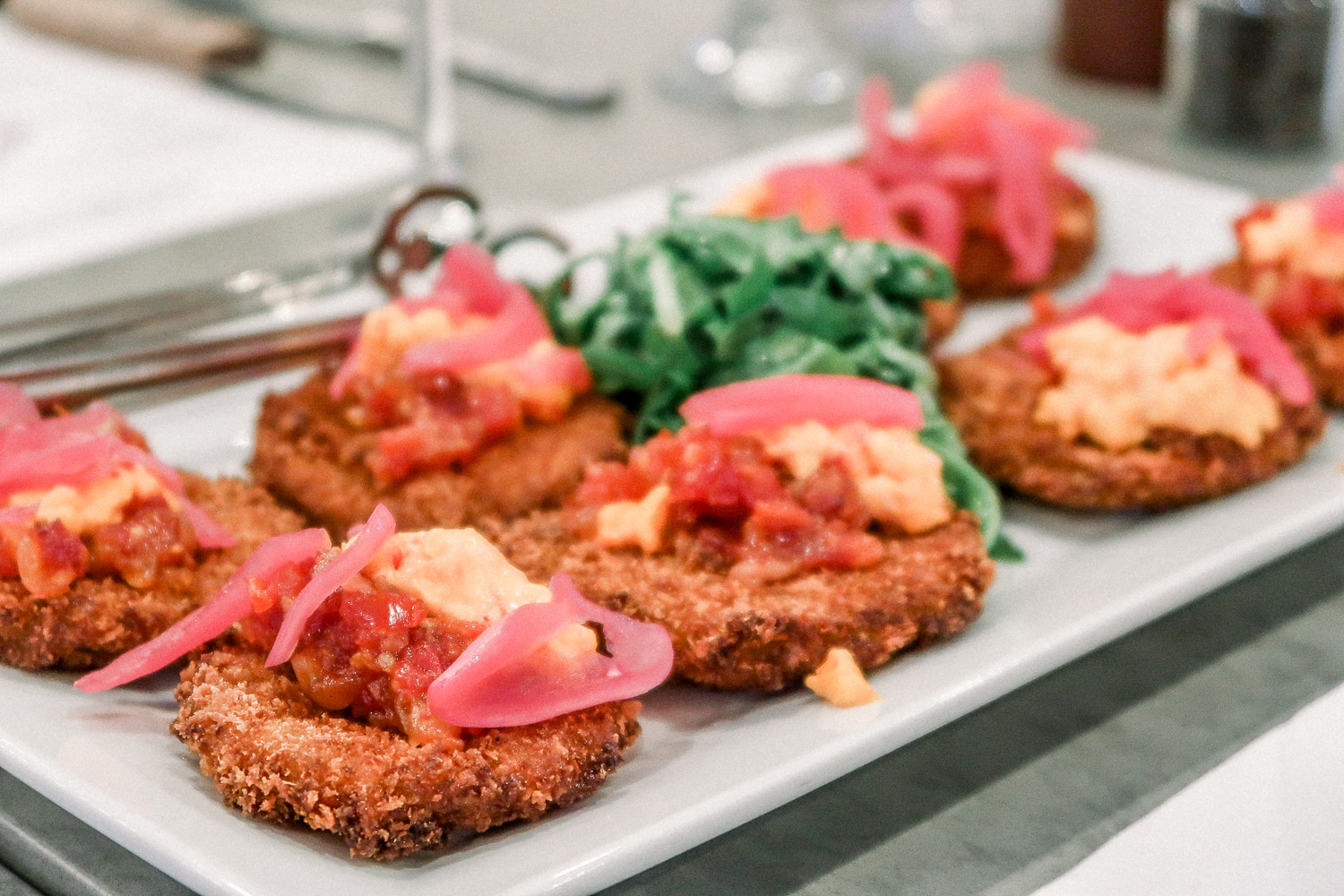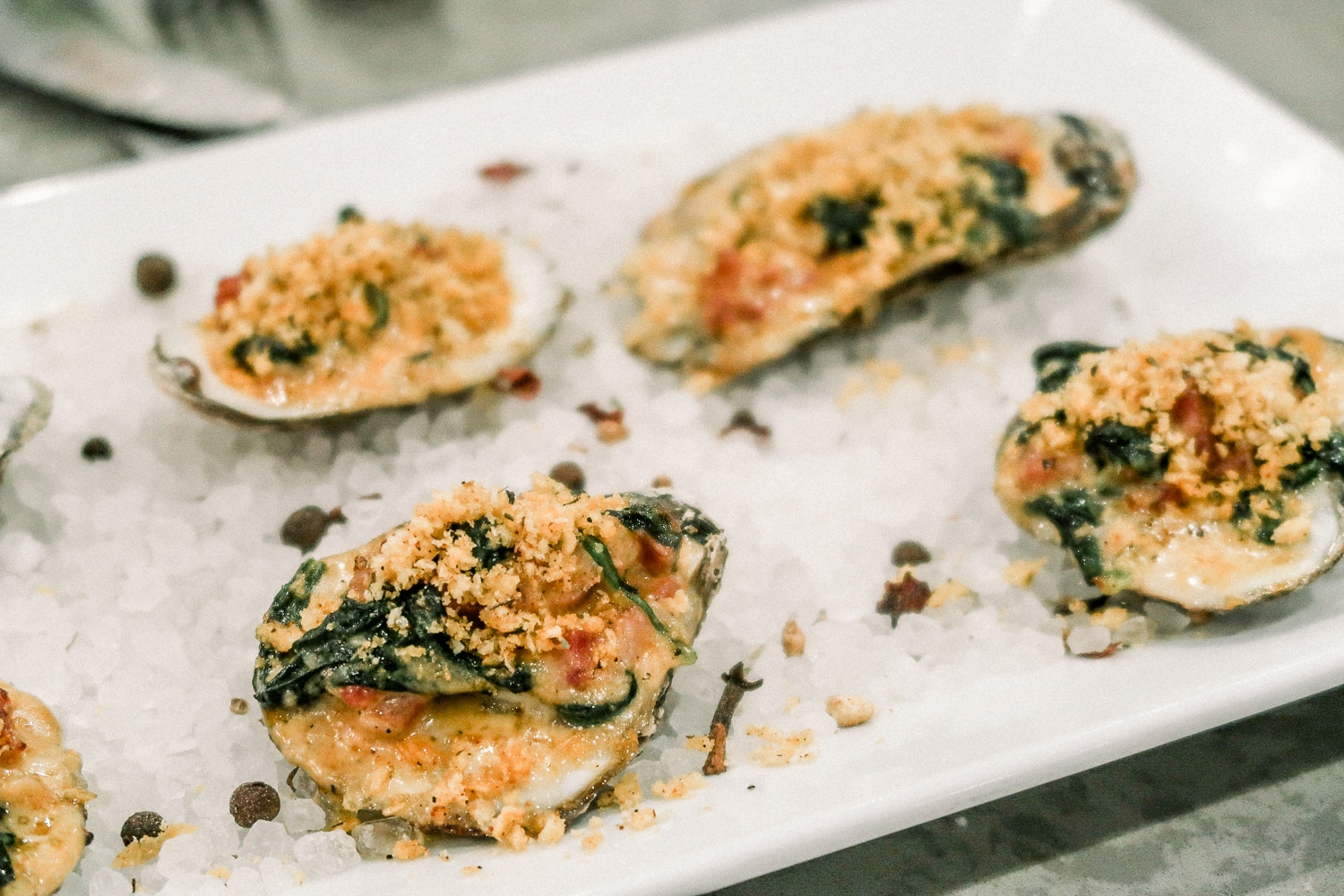 Hilton Sandestin Arts & Culture Weekend
Day 1:
---
Checking-In:
With a recent and beautiful renovation at the Hilton Sandestin, I arrived to check in to the lobby around mid-day Thursday and was greeted with the sleek yet relaxing welcome of a modern hotel design.  After a very quick one-hour flight from Atlanta, I was excited to have almost a full day to explore the grounds and hit the beach before our private dinner at Sandcastles Restaurant & Lounge that evening.
As soon as I opened the door to my room, I was delighted to find charming white bunk beds built-in just by the entrance.  With a focus on providing everything needed for an incredible family vacation, the bunk beds made a wonderful touch for anyone traveling with kids.  The rest of the room was quite comfortable with plenty of space to relax and settle in.  I ordered a chicken quesadilla through room service so I could unpack and change into my swimsuit, and I'm still dreaming of its deliciousness.  Although my stomach may have been badgering me to satisfy its hunger, I can't overstate how tasty and filling that quesadilla was to perfectly hit the spot.  What's better than a flavorful meal in the comfort of your own room before embarking on an afternoon filled with the sand and sun?
Miramar Beach:
I made my way down to the shore and set up my beach towel just short of the ocean waves rolling in.  The beautiful white sand beach reminded me of the fun I had in Alys Beach with the hubby on our last trip to 30A.
Fun Fact:  The Gulf Coast's prestine white sandy beaches were formed as a result of melting ice caps that carried small quartz particles from the Appalachian Mountains down the Apalachicola River over 20,000 years ago following the last Ice Age.
Dinner at Sandcastles:
After I returned to freshen up for dinner, I met the group at Sandcastles Restaurant & Lounge for a relaxing private dinner with the 2015 South Walton Artist of the Year, Juan Francisco Adaro.  Not only were we treated to the newest menu additions from executive chef, Dan Vargo, we were also lucky enough to see some of Adaro's newest paintings.  As we sipped wine and dined on delicious bites of oysters and fried green tomatoes, we heard the inside scoop on how Adaro's style has evolved since moving to Florida from his hometown of Buenos Aires, Argentina. It was so lovely to enjoy one-on-one conversation with such an outstanding artist and his fabulous wife Brooke (who runs their gallery in Watersound, FL and also happens to be a skilled Sommelier).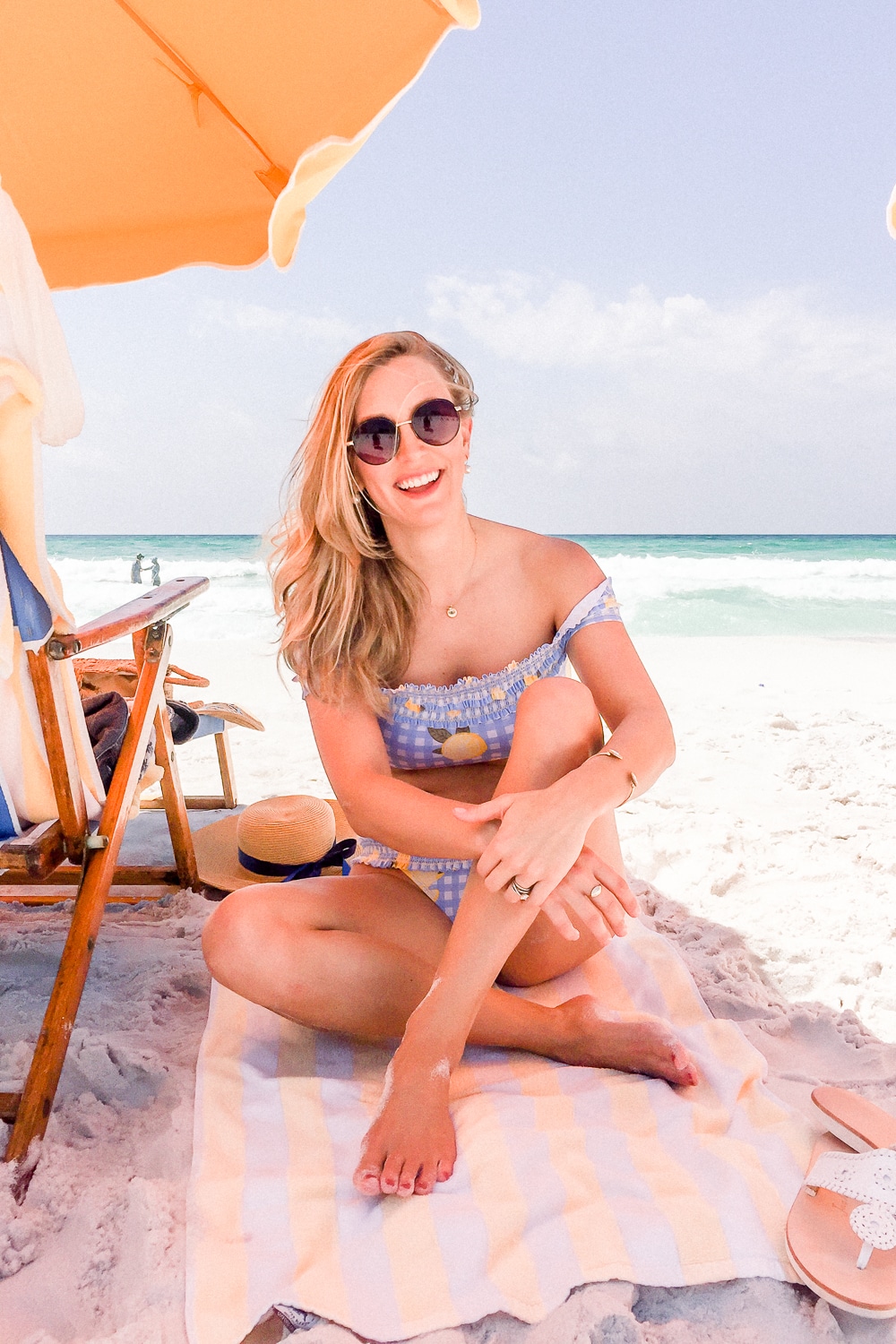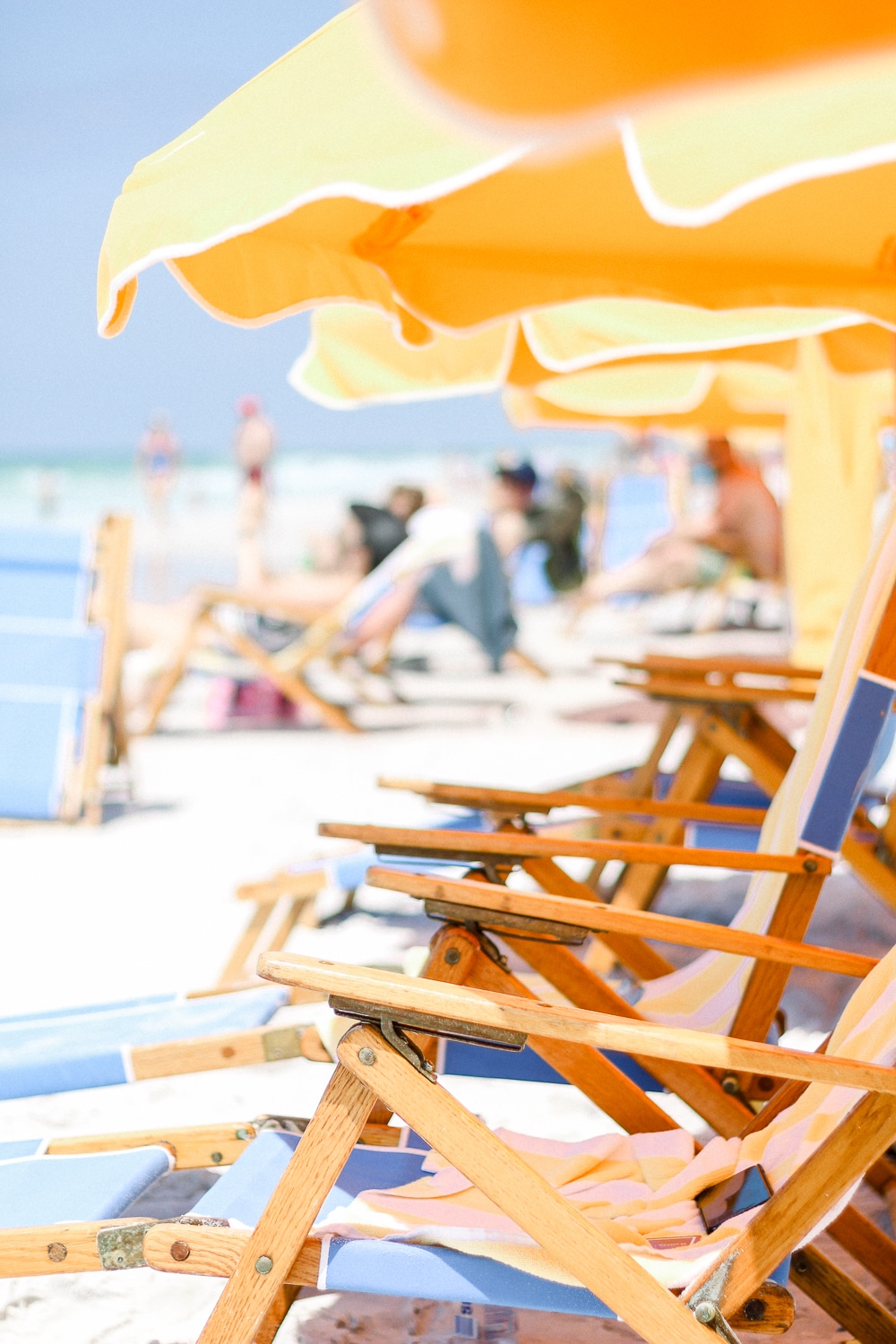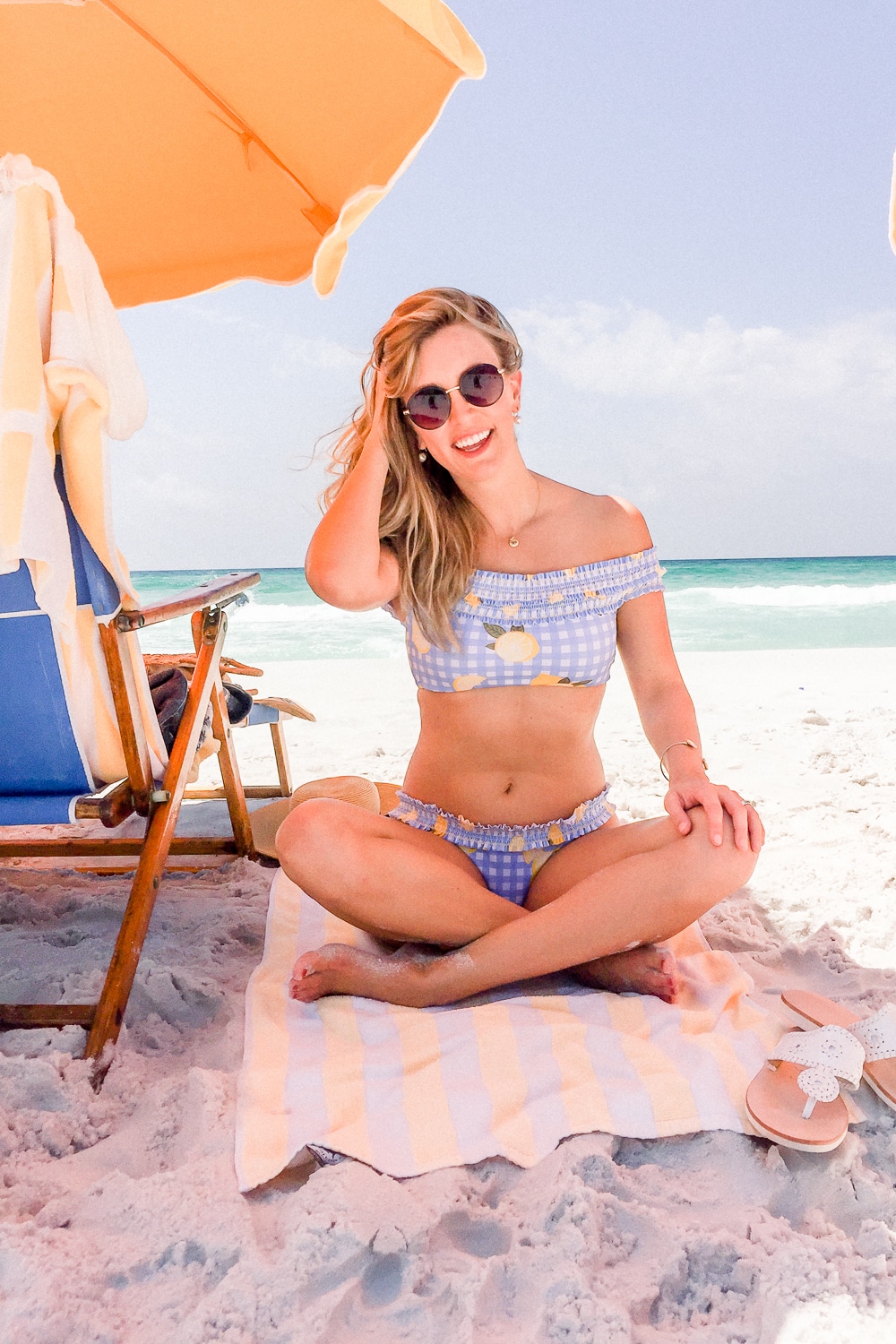 Hilton Sandestin Arts & Culture Weekend
Day 2:
---
Breakfast at Sandcastles:
Our second day of the trip began with a breakfast of champions, which meant that I opted out of an a-la-carte breakfast menu in place of choosing from the well-stocked breakfast buffet at Sandcastles.  The mood had shifted from our private dinner the previous night as families and friends gathered to start their day with cheerful laughter and busy chatter.  Sandcastles Restaurant provides Hilton Sandestin guests a variety of options for breakfast, lunch, dinner or snacks with an American family bistro menu.  Plus since it's centrally located right next to the lobby, it's incredibly easy to get in and out quickly so you can explore more during your vacation.
Beach Time & Lunch at Barefoot's:
I spent the rest of the morning on the beach as I relaxed on the blue & wooden folding chairs under their darling bright yellow umbrellas.  Hitting Florida's Gulf Coast beaches in May is the perfect time of year with plenty of sunshine to warm days up into the mid-80's.
Although there's an option to request beach-side lunch service from under your umbrella, I decided to head to the pool deck and enjoy lunch at Barefoot's Beachside Bar & Grill with some of the other bloggers and travel writers on the trip.  I can imagine if you're traveling with kids, how great it would be to have lunch, drinks or snacks delivered right to your lounge chair on the beach so you don't have to wrangle the family and all your beach supplies together just to grab lunch!
Exploring Local Art Studios:
When lunch wrapped, I quickly freshened up for an afternoon off-site venture to Mary Hong's Studio where I was able to meet the 2014 South Walton Artist of the Year in person.  Mary's humble and delightful personality stood out immediately as we toured her crisp white studio adorned with her unique mosaic art created with recycled glass.  I was thrilled to learn we were going to explore our own creative side when we walked next-door to Mary's Shard Shop, a make-your-own-art boutique.  I could have spent hours fiddling around in there!  The cool thing though is that there are three Shard Shop locations in Destin, South Walton, and New Orleans if you're looking to try your own hand at making something creative.
In the same area of Mary's studio, there are a few cottages that house other local artists and unique shopping boutiques.  Across the street, we stopped by Andy Saczynski's studio to hear more about his recent designs.  It was fun to see the unexpected contemporary art that Andy was cooking up.  His unique painting style, use of recycled materials and non-traditional mediums made it clear why he was selected as the 2013 South Walton Artist of the Year.
Before leaving the cottages, we made one final stop to meet Chandler Williams, the 2014 South Walton Photographer of the Year.  Chandler is the photographer behind Modus Photography and has been capturing moments for over 18 years.  I loved touring his gallery and was so impressed to see how his native Gulf Coast history was represented throughout his work.
Dinner at Hadashi:
Just in time for dinner, we arrived back at the Hilton Sandestin for a delicious meal at Hadashi Sushi Bar.  Hadashi is located in the Sandcastles Lounge near the lobby of the Hilton Sandestin, so it's very convenient to pop in for fresh sashimi or sushi with a little sake or cocktail!  I ordered that Boston Roll and the Wild Spider Roll which were very filling.  With plenty of traditional sushi bar menu items and chef specialties, there is something for everyone to choose from here.
Digital Graffiti Festival in Alys Beach:
The sun was setting as we wrapped dinner and took the short drive over to Alys Beach to attend the 11th Annual Digital Graffiti Festival. If you're not familiar with this festival, it takes place during the 3rd weekend of May when it's the perfect weather for a nighttime stroll through the quaint streets of Alys Beach.  Digital Graffiti Festival is a unique projection festival where select artists use the latest digital technology to project their artwork onto the iconic white-wall buildings that make up the Alys Beach community.  I found it so refreshing to experience the spin of this unique digital art gallery which included interactive lights, sounds, music, optical illusions and so much more to engage the senses.  If we hadn't just finished dinner at Hadashi, I would have taken advantage of the food trucks on site, but I was still stuffed from the deliscious sushi bar back at the Hilton Sandestin.
If you're in South Walton around the third weekend in May, I highly recommend checking this experience out.  If you're not in town during this time, I would suggest you consider making a trip for Digital Graffiti.  It's a short weekend festival that will leave you inspired and mesmerized by the creative genius of an ever-changing roster of brilliant digital artists.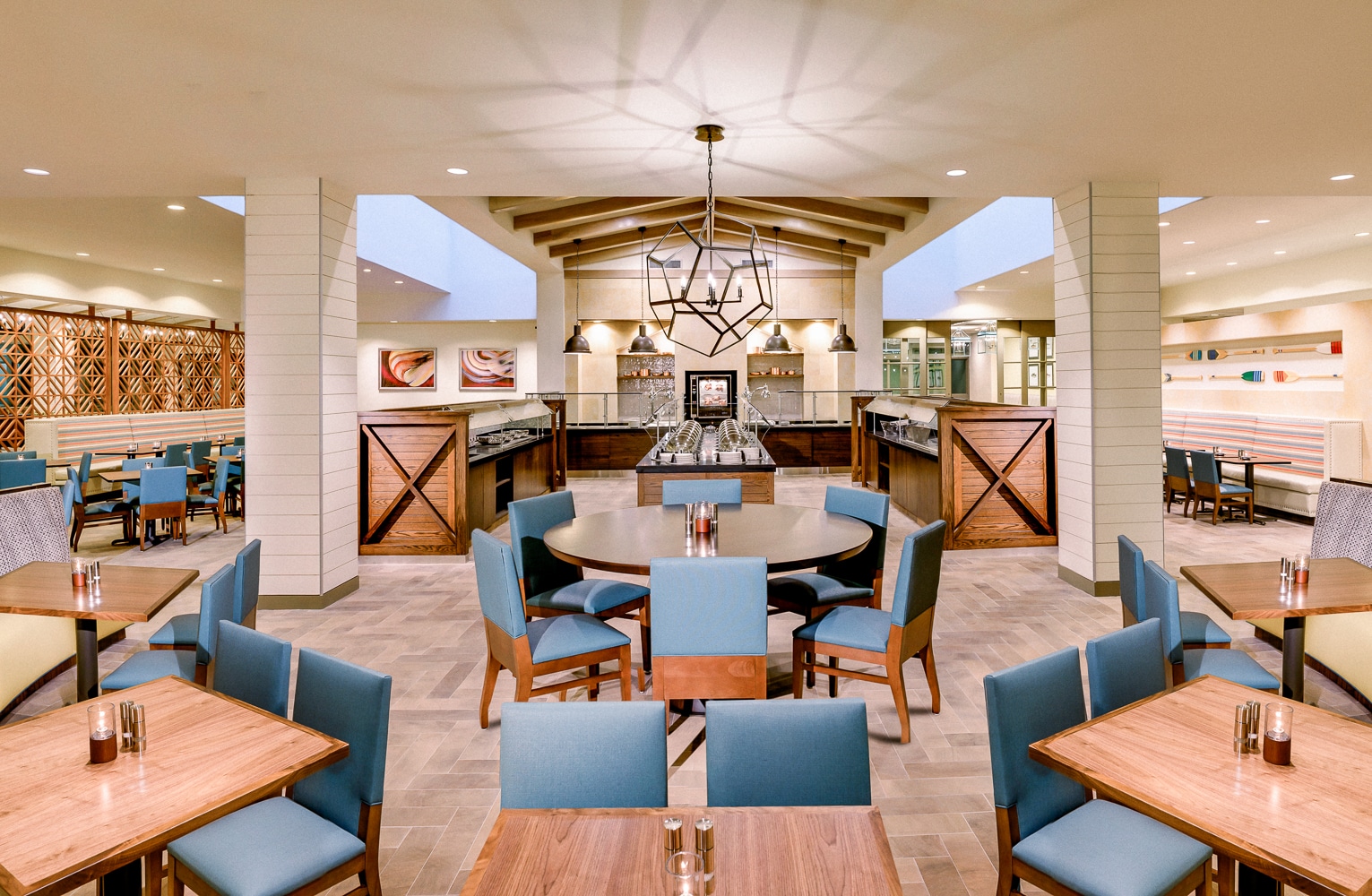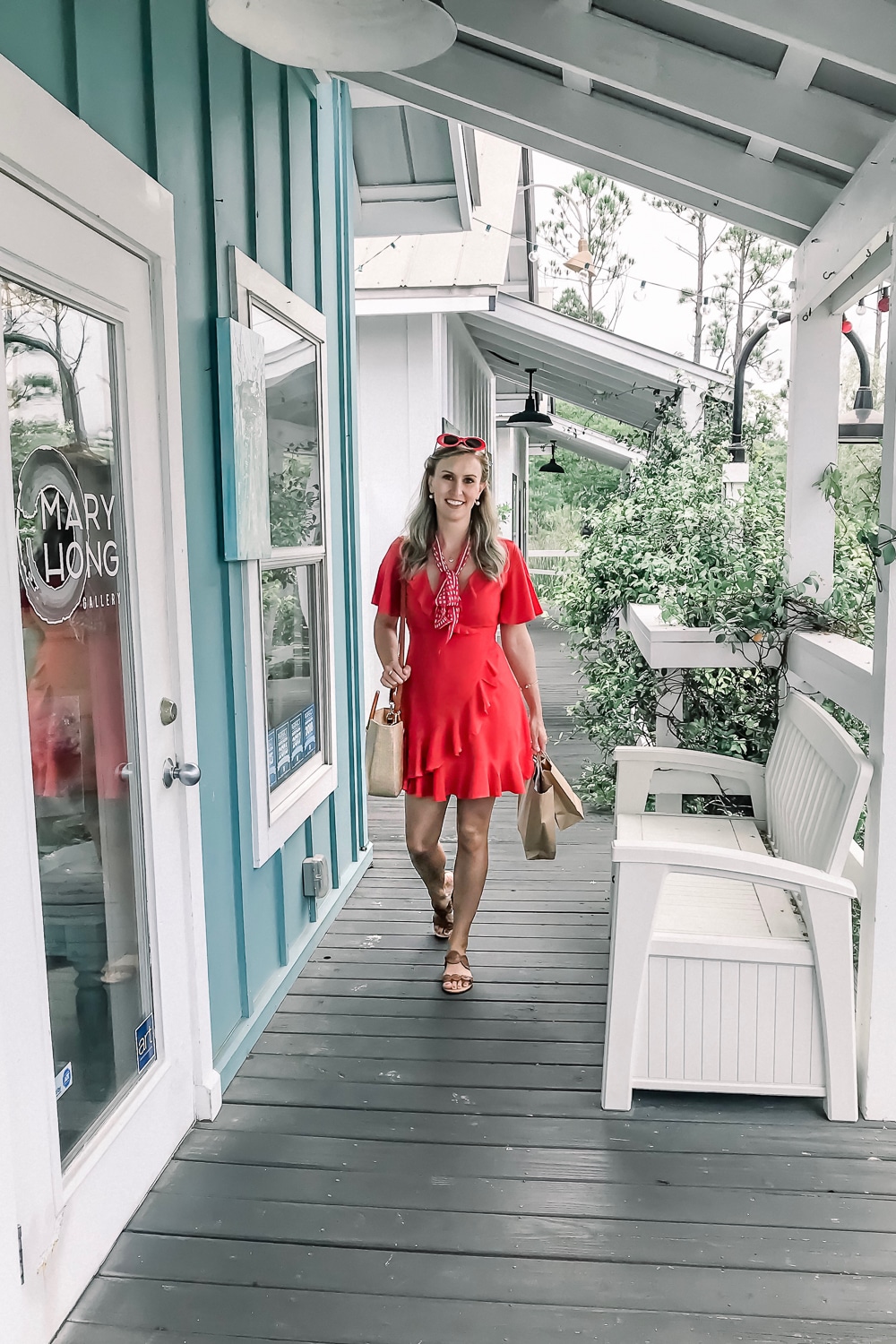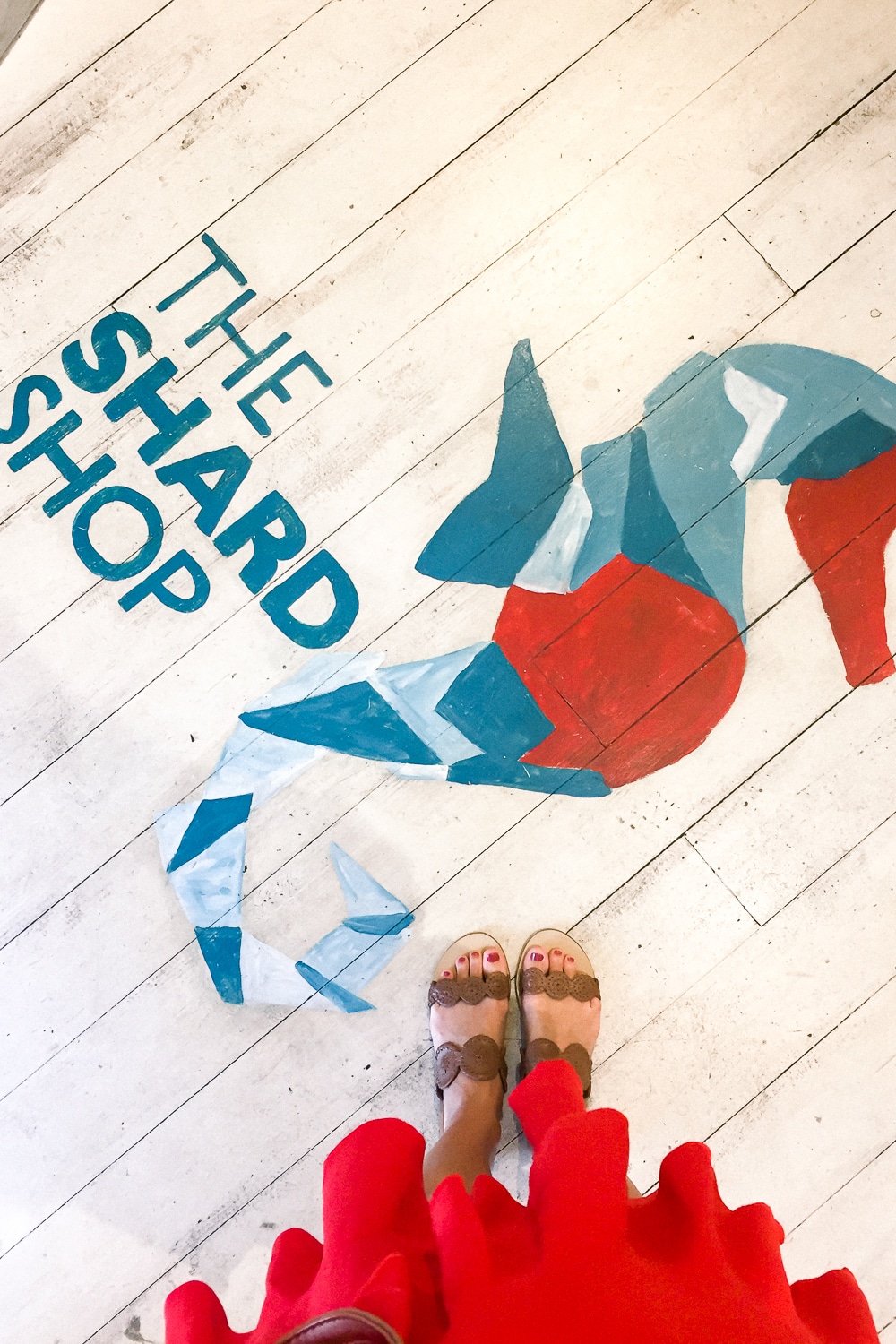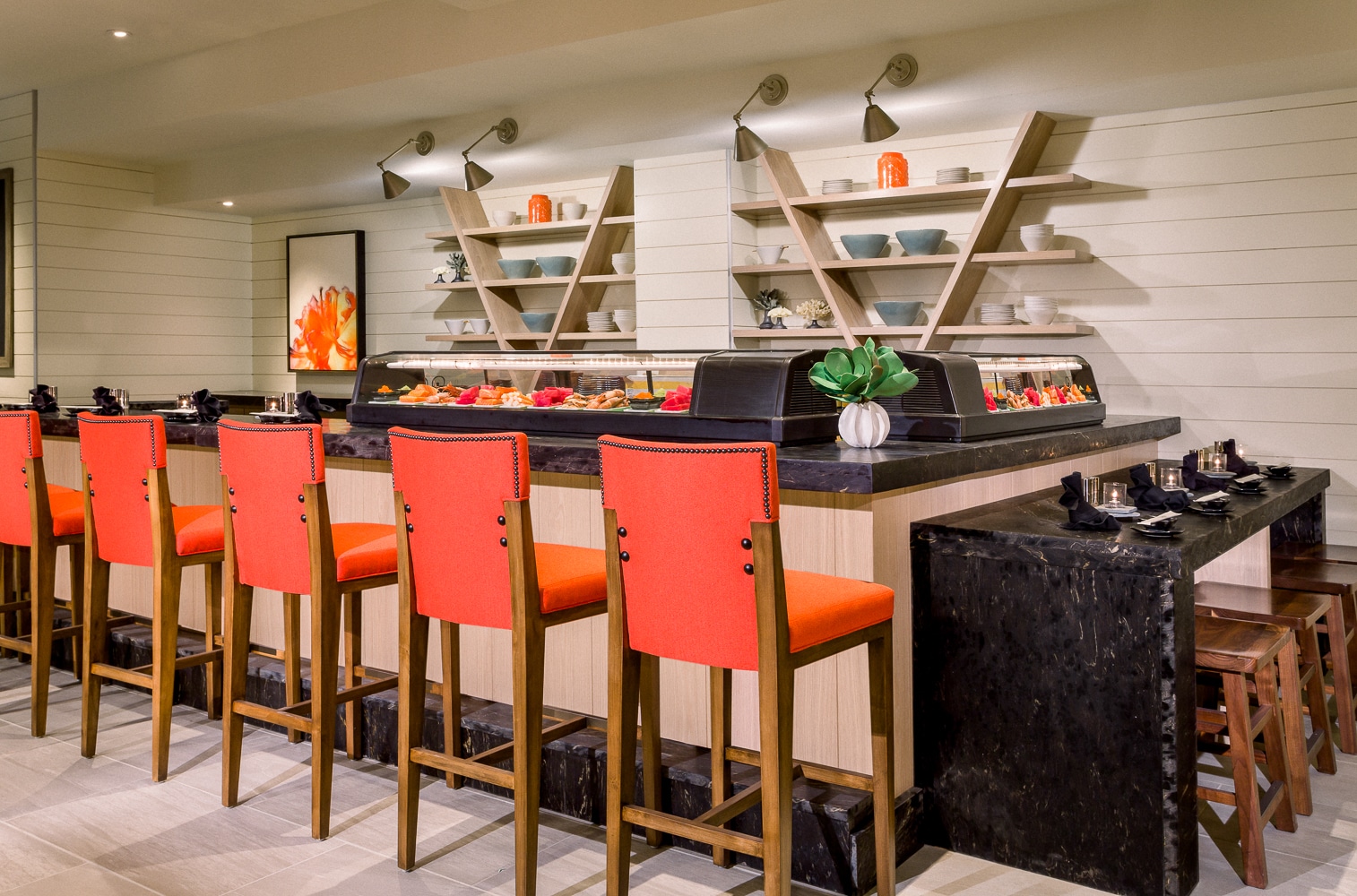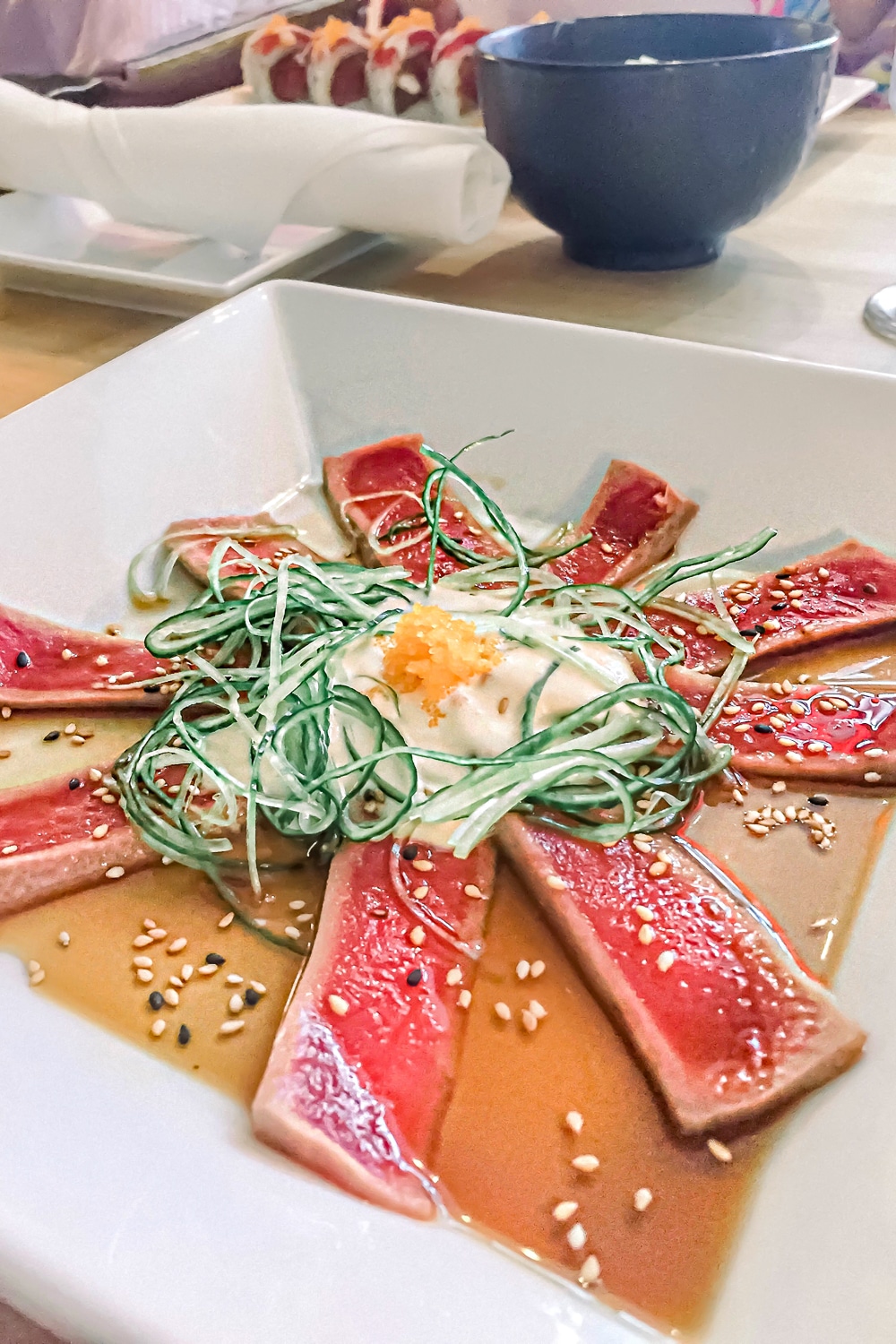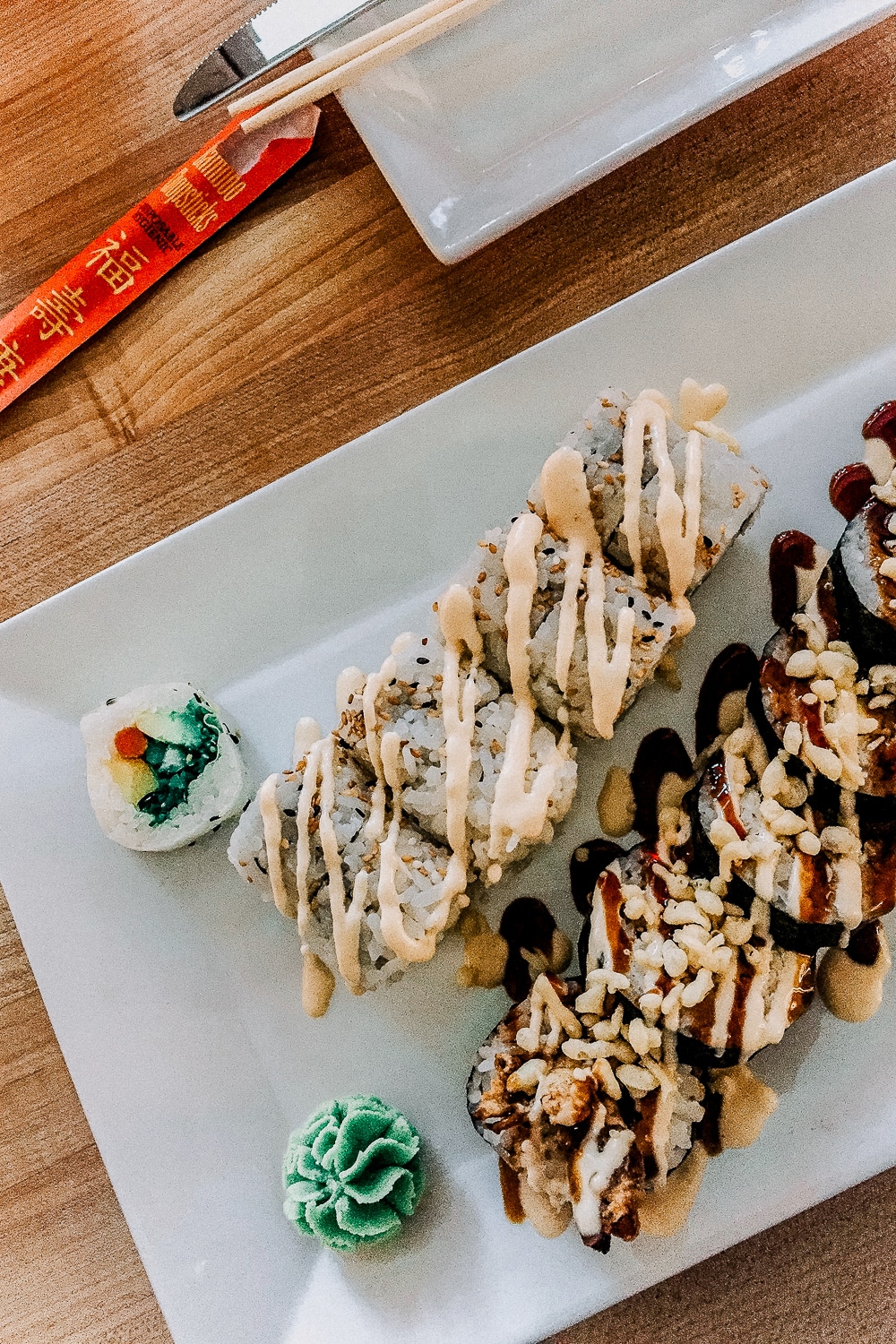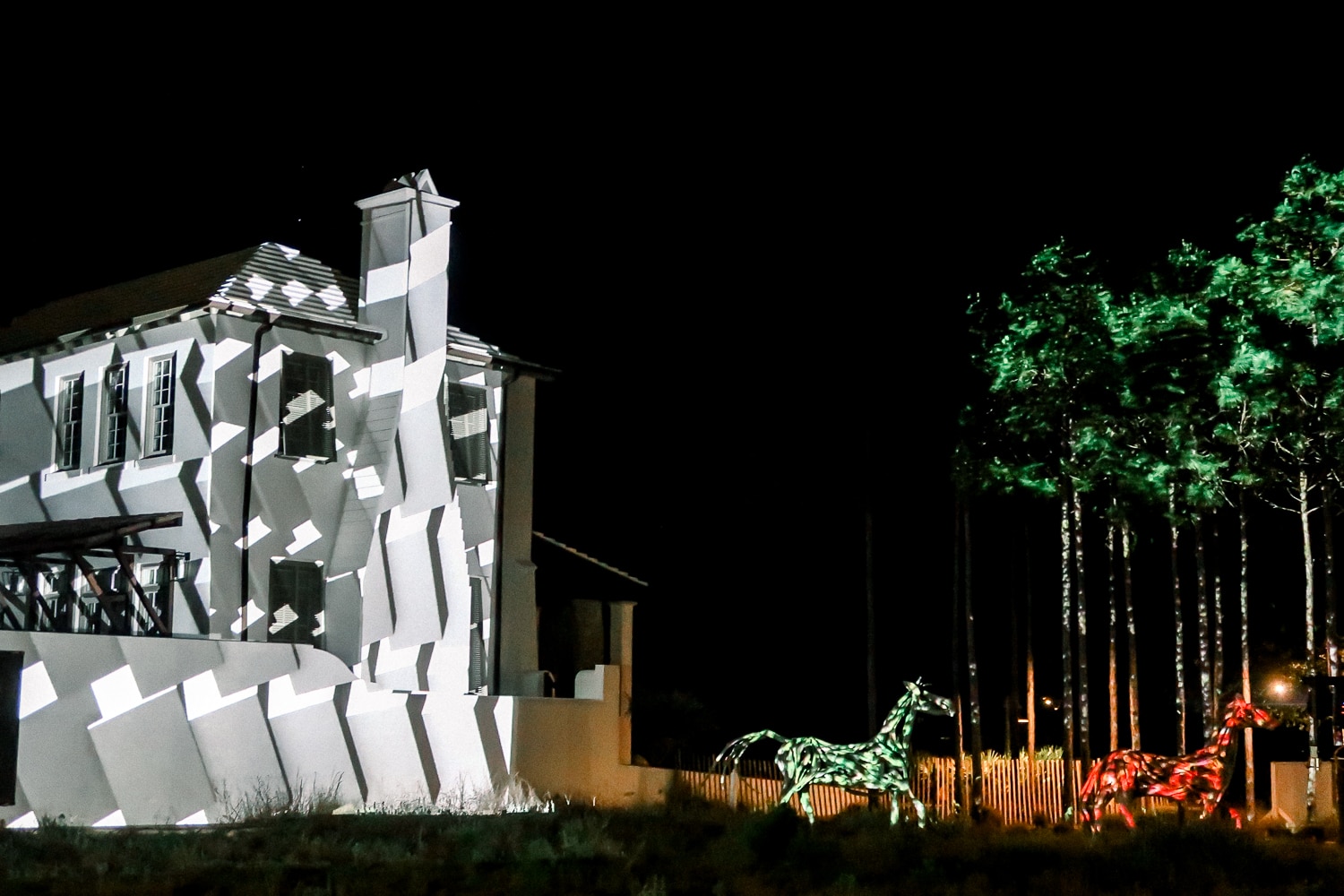 Hilton Sandestin Arts & Culture Weekend
Day 3:
---
Breakfast at Sandcastles (Again):
Although the Hilton Sandestin had a great little place called The Coffee Shop with options like pastries, oatmeal, yogurt and coffee of course 😉 I opted for the second morning at the Sandcastles Restaurant and Bar diving into the breakfast buffet for round II.  I loved the option to change things up with a little breakfast variety and the buffet at Sandcastles let me mix and match all the strange breakfast combos I could imagine. 😉
Spa Time:
After breakfast, I headed down to Serenity by the Sea Spa to indulge in a little relaxation and pampering.  I arrived early with plenty of time before my massage so I decided to take a dip in the Serenity whirlpool while I sipped on refreshing berry water and let the cucumbers over my eyes do their magic.
I've realized that over the years, I switched from treating myself to a massage here or there once a year to now regularly scheduling them at home and on vacation any chance I get.  It's not just about relaxing for me anymore.  I've found that my body really tenses up so much more now than when I was younger.  I carry a lot of stress in my neck and shoulders which causes circulation issues and arm pain sometimes.  Now I view relaxing at the spa as more of a wellness requirement than just something that feels good.
With a long list of accolades and a multitude of world-class services to choose from there plenty of options for yourself, a couple, or a group to enjoy and relax.  While I was visiting, I got the inside scoop that starting later this month, you'll be able to book Serenity's Fall Wellness Journey for September and October.  Everything from morning yoga sessions, healthy dining, a HydraFacial, a Moroccan Body Melt and more is included… which pretty much aligns perfectly with what I was saying about wellness and taking care of yourself.
Feeling rejuvenated after my deep tissue massage, I grabbed some more berry water and caught up on the latest gossip magazine as I reclined in the spa's uber comfortable zero-gravity chairs.  I was just about to fall asleep when I decided to take my nap to the beach instead.
Miramar Beach (Again):
Instead of stopping by the Silver Sands Premium Outlets or the Village of Baytowne Wharf (which is adorable!), I decided to head back to the beach for my last day at the Hilton Sandestin.  On my way to the beach, I grabbed lunch again at Barefoot's and then snagged some Edy's ice cream for dessert from Picnix Poolside Market. I couldn't get enough of the beautiful white beaches and emerald green water so I grabbed a lounge chair and spent the rest of the day under the shade of an adorable yellow umbrella.
Dinner at Seagars:
For our last big meal during the arts & culture media trip, we gathered for a private dinner in the beautiful wine room at Seagar's Prime Steaks & Seafood.  Seagar's is the Hilton Sandestin's AAA Four-Diamond New York style steakhouse with an award-winning 600-label wine list.  We filled the night laughing and dining over some of the most delectable steaks I've had in a long time.  I chose the surf & turf because it just made sense given that we were on the coast and at one of the finest dining destinations on Florida's Gulf Coast and it was definitely the right move.  I would recommend checking this place out for dinner even if you aren't staying on site at the hotel.  There's an awesome fire pit at the entrance to light your path to this a must-try place to eat in South Walton.  It's fine dining but with large portions, so remember that to-go bags are encouraged.
Insider's Tip:  Ask if the Grand Marnier Soufflé is available. It's heaven! And chocolate is an option too!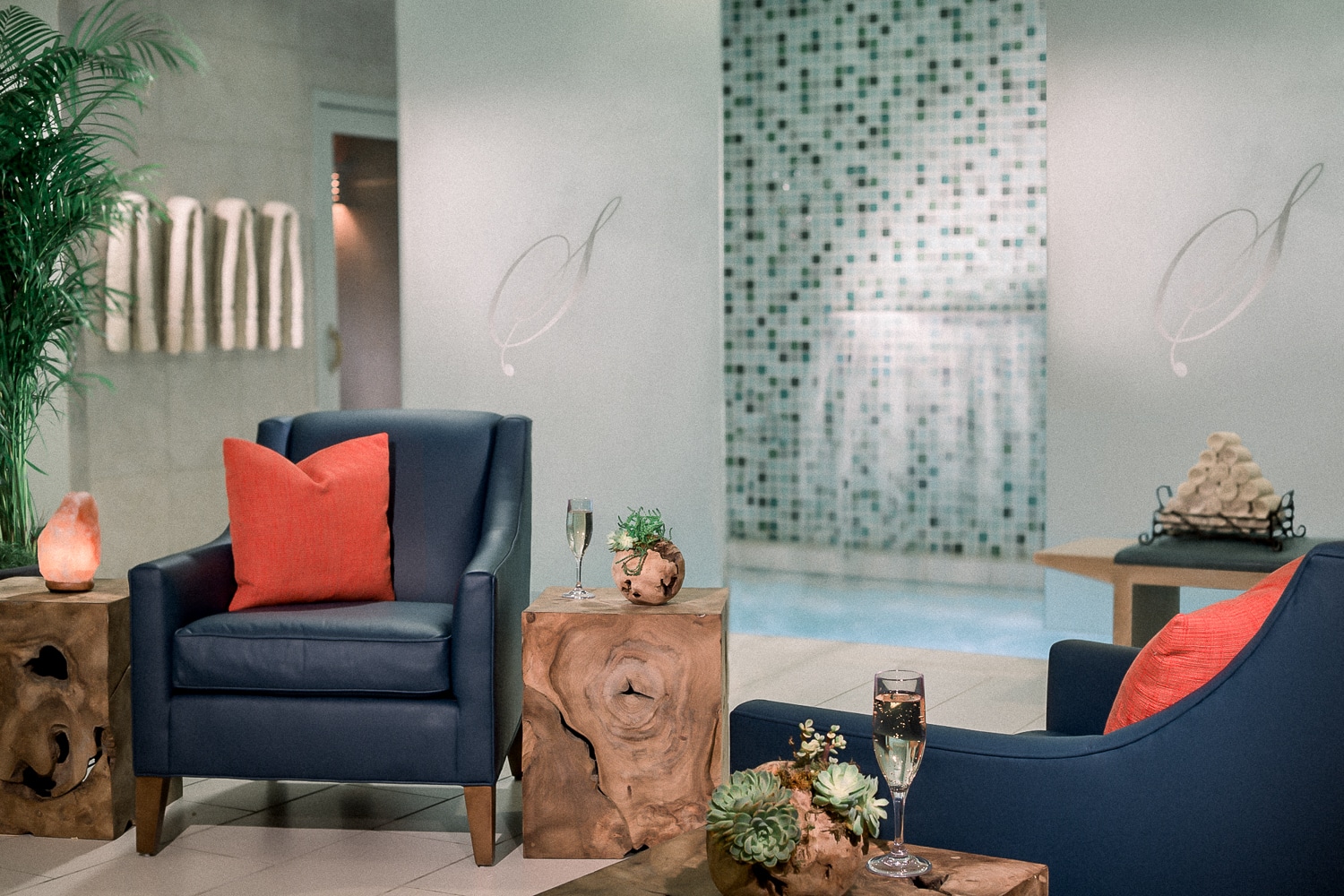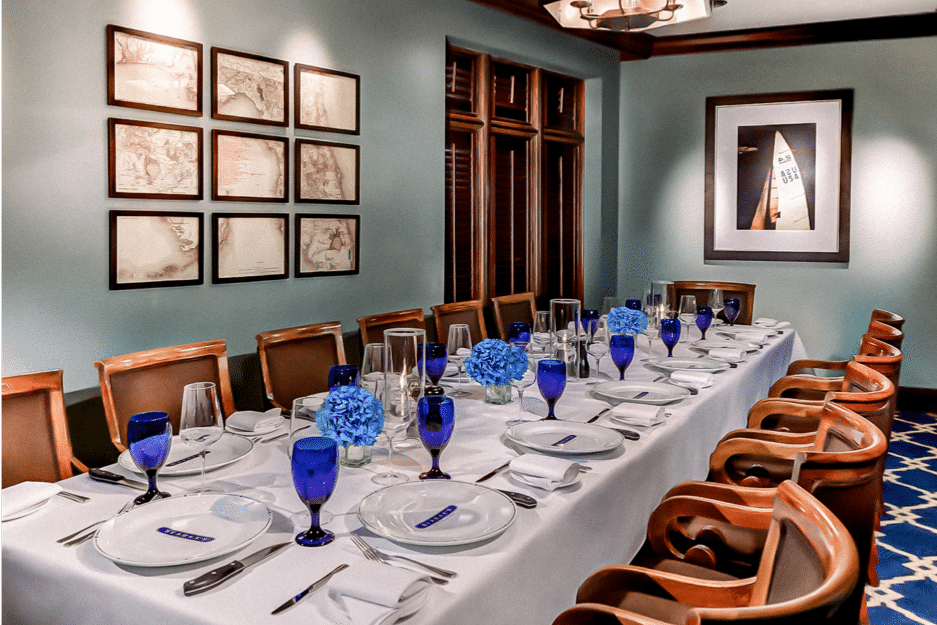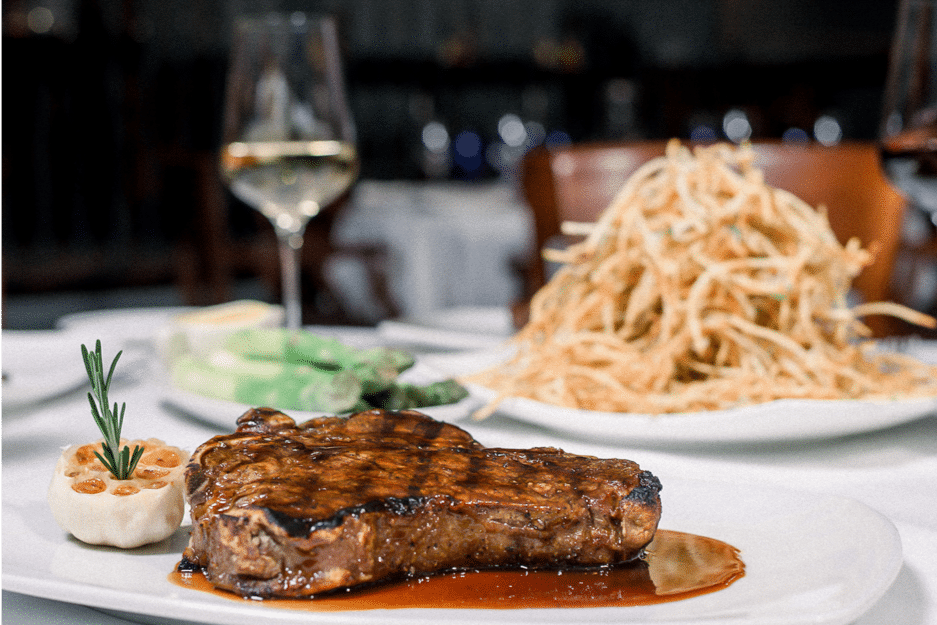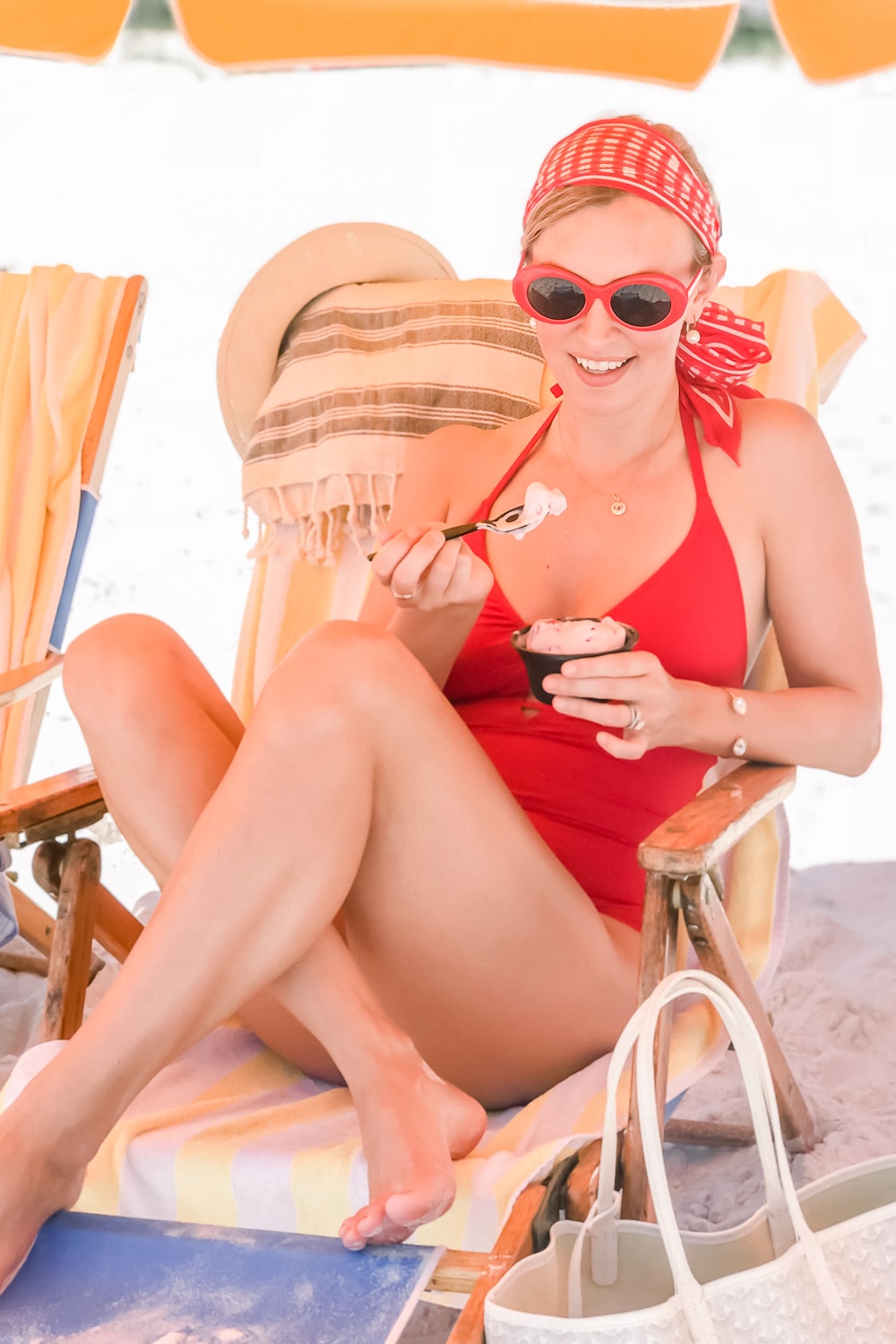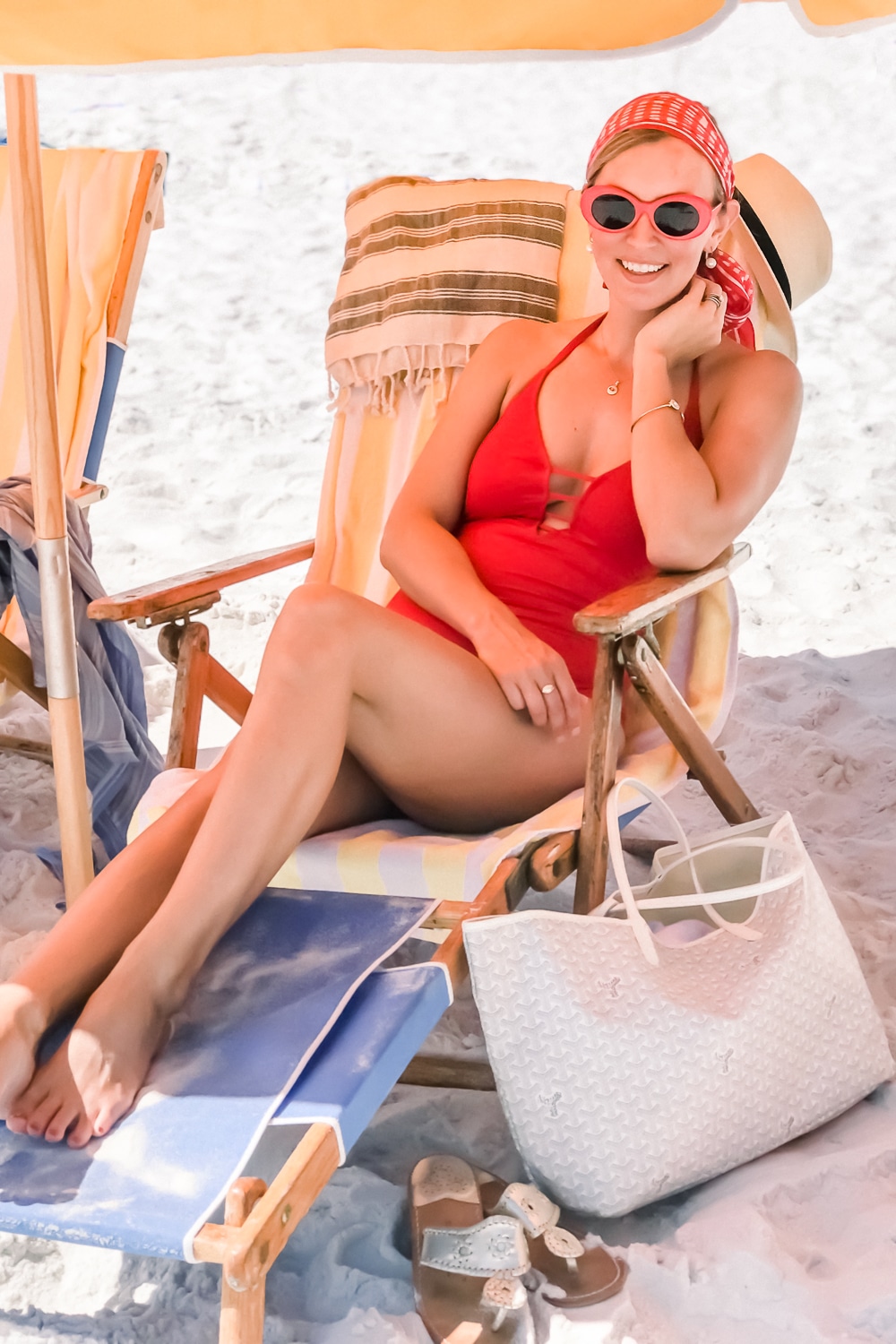 I'm sure you can tell from the thorough run down of my itinerary above, I had a wonderful trip to the Hilton Sandestin Beach Golf Resort & Spa.  Beyond the wonderful adventures off-site, the Hilton Sandestin had everything I needed for an incredible weekend on the Gulf Coast of Florida.  I have to admit I was a little bummed that I didn't get to squeeze in a round of golf during this trip, but I guess I'll just save that for the next visit since there are four award-winning, championship golf courses available for guests to play.  Plus, if the hubby and I decide to start a family by the time we return for my next visit, there's a kid's daycare on site with lots of activities AND it's open until midnight during the peak season to accommodate date night! 😉
I visited alone and loved my trip, but if you're looking for a family resort destination, this place definitely makes it a lot easier to have everything all in one place for an incredible holiday.  Whether you have kids or you're riding solo like me, the Hilton Sandestin is a great place to visit for any vacation.

A huge thank you to the Hilton Sandestin Beach Golf Resort & Spa for working with me to create such a memorable trip.  While this weekend was sponsored, all thoughts and opinions are completely my own.