Making Valentine's Day a special celebration of the ones you love can be as simple or as extravagant as you wish to make it.  I decided to style a fun Valentine's Day red and pink tablescape this year and wanted to share this easy and simple DIY Valentine's Party place cards.  I love an easy DIY project and these place cards are an extremely simple way to customize your table decor to make guests feel right at home.  These easy name cards will take less than 20 minutes to make and can be done with simple materials found around your home.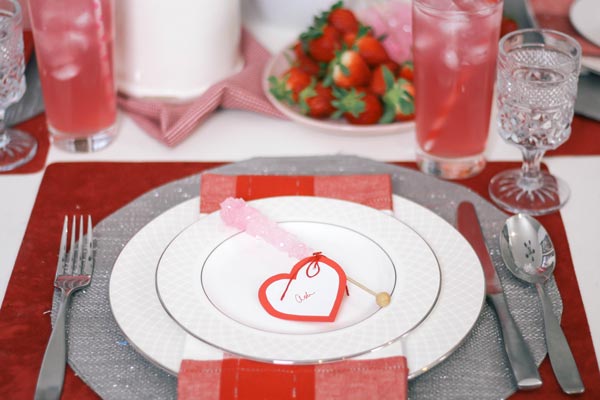 ---
How-to Make DIY Valentine's Day Place Cards:
---

Step 1: Gather Your Supplies
1 Sheet of red construction paper or cardstock
1 Sheet of white paper
Pencil
Scissors
Hole puncher
Pink rock candy
Red yarn or baker's twine

Step 2: Make Your Heart Templates
Fold the white paper over 1-inch from the end of the paper. Draw half a heart along the edge.  Cut out and unfold.  You can now see the size of your white heart template.  Use this as a gage to whether you want to draw the heart larger or smaller.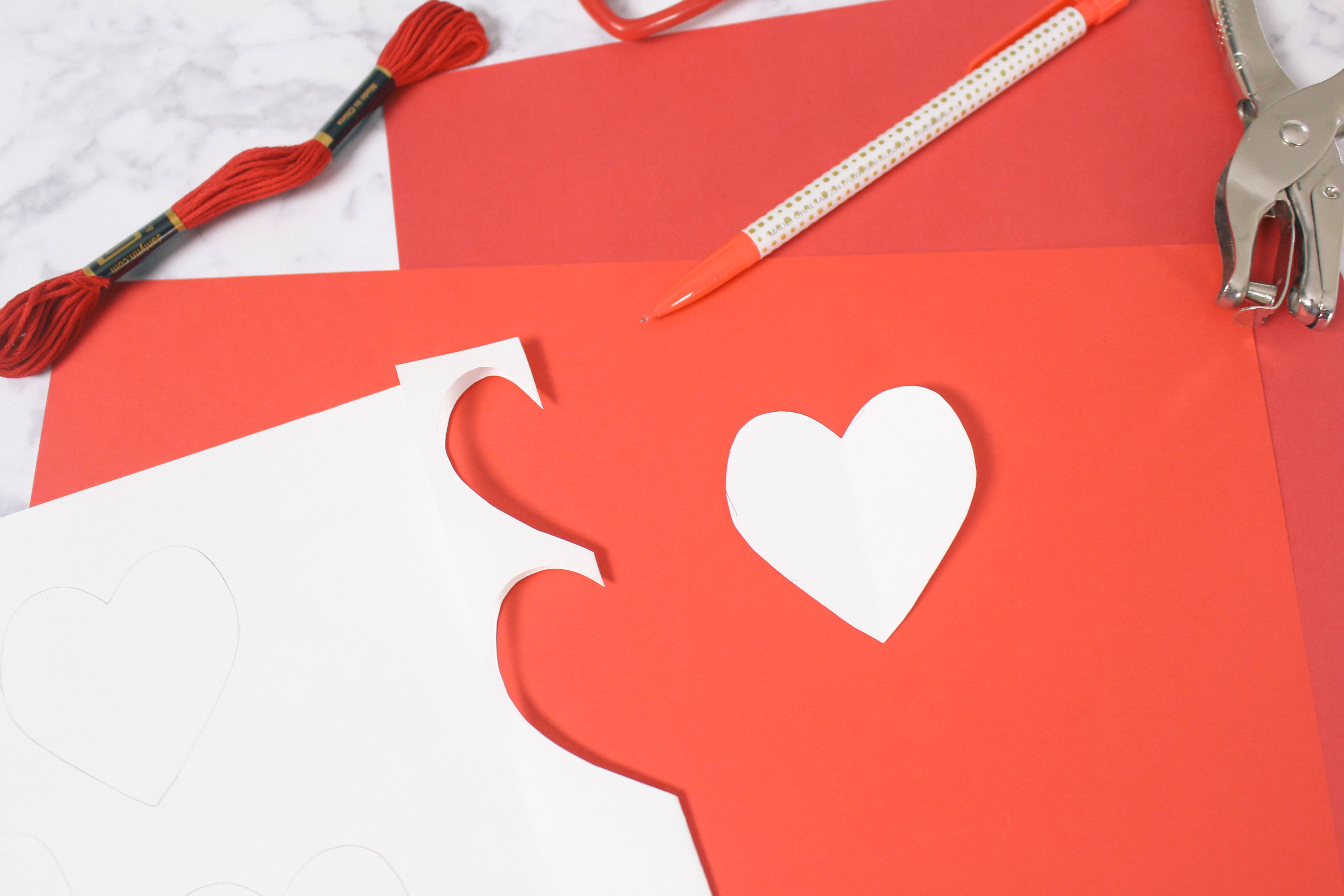 Step 3:  Outline & Cut Out Your Paper Hearts
Using your heart template, trace multiple hearts over the remaining space on your white paper.  Make sure you leave space between each of the outlines so that you can cut around the hearts without touching each other.
To layer up your hearts and create a red edge on your place cards, repeat the process but make the red hearts template 1/2-inch larger.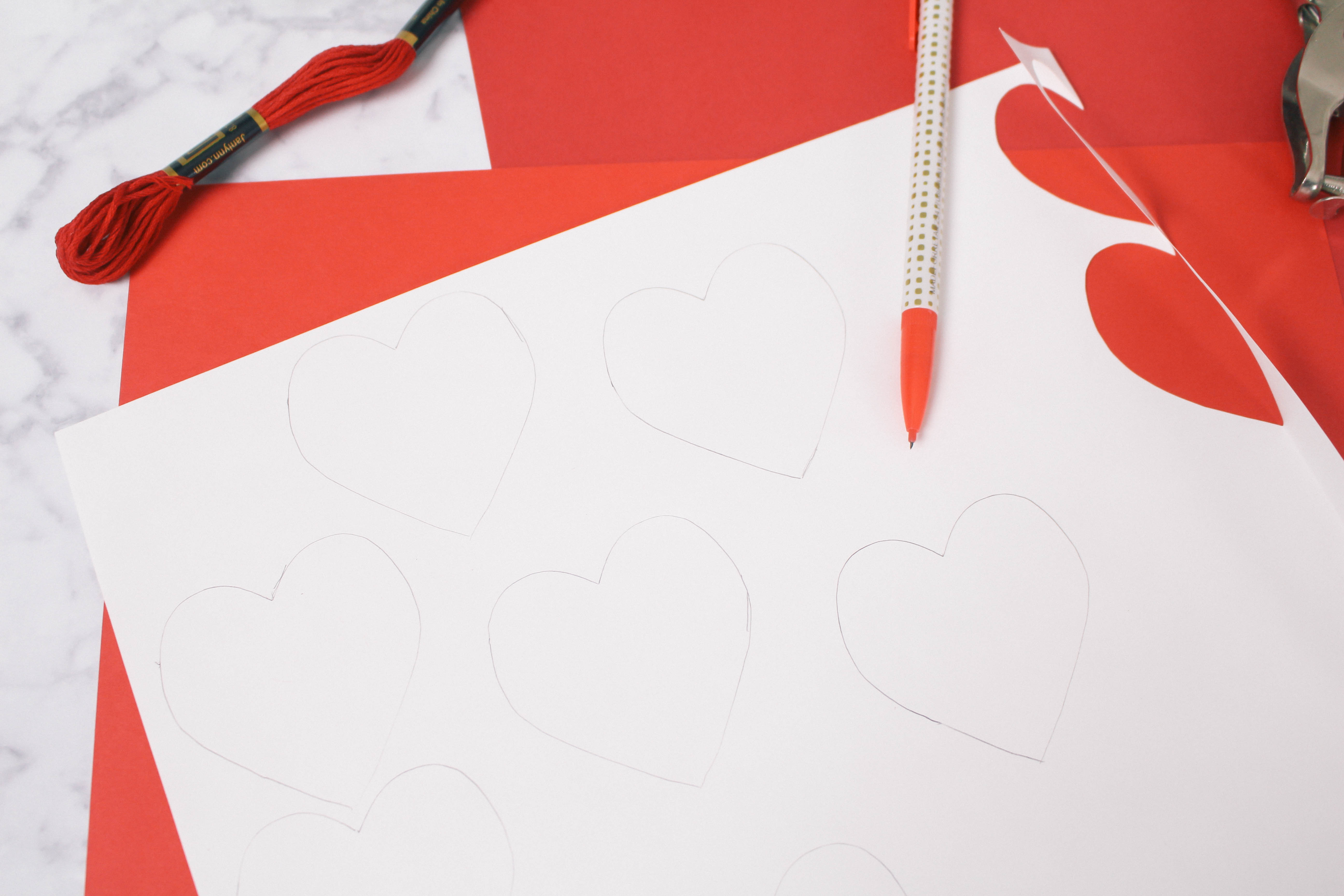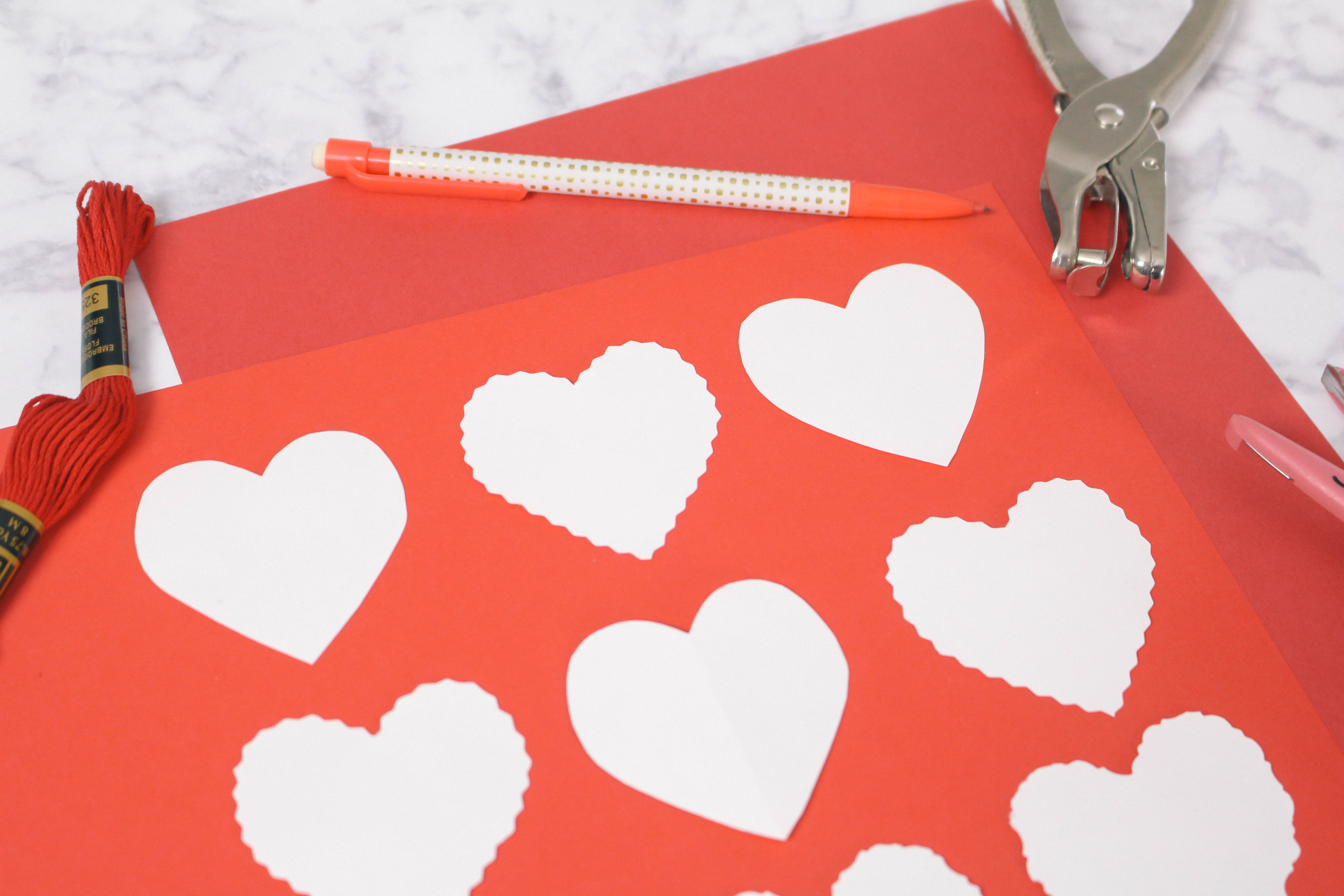 Step 4: Assemble
After you've cut out all your paper hearts, you can then glue the smaller white hearts to the center of the larger red hearts.  Let dry.  Using a hole puncher, make a small hole in the upper corner of the hearts.  Write your guests name on each heart.  Cut a small 6-inch string.  Tie your hearts to the stem of the rock candy and trim any excess string.

Step 5: Decorate!
After you create each place setting, add the final touch of your heart-shaped place card for each guest.  Using place cards add an extra touch to any event.  They make it easy for guests to know exactly where they should sit at the table as soon as they find their name.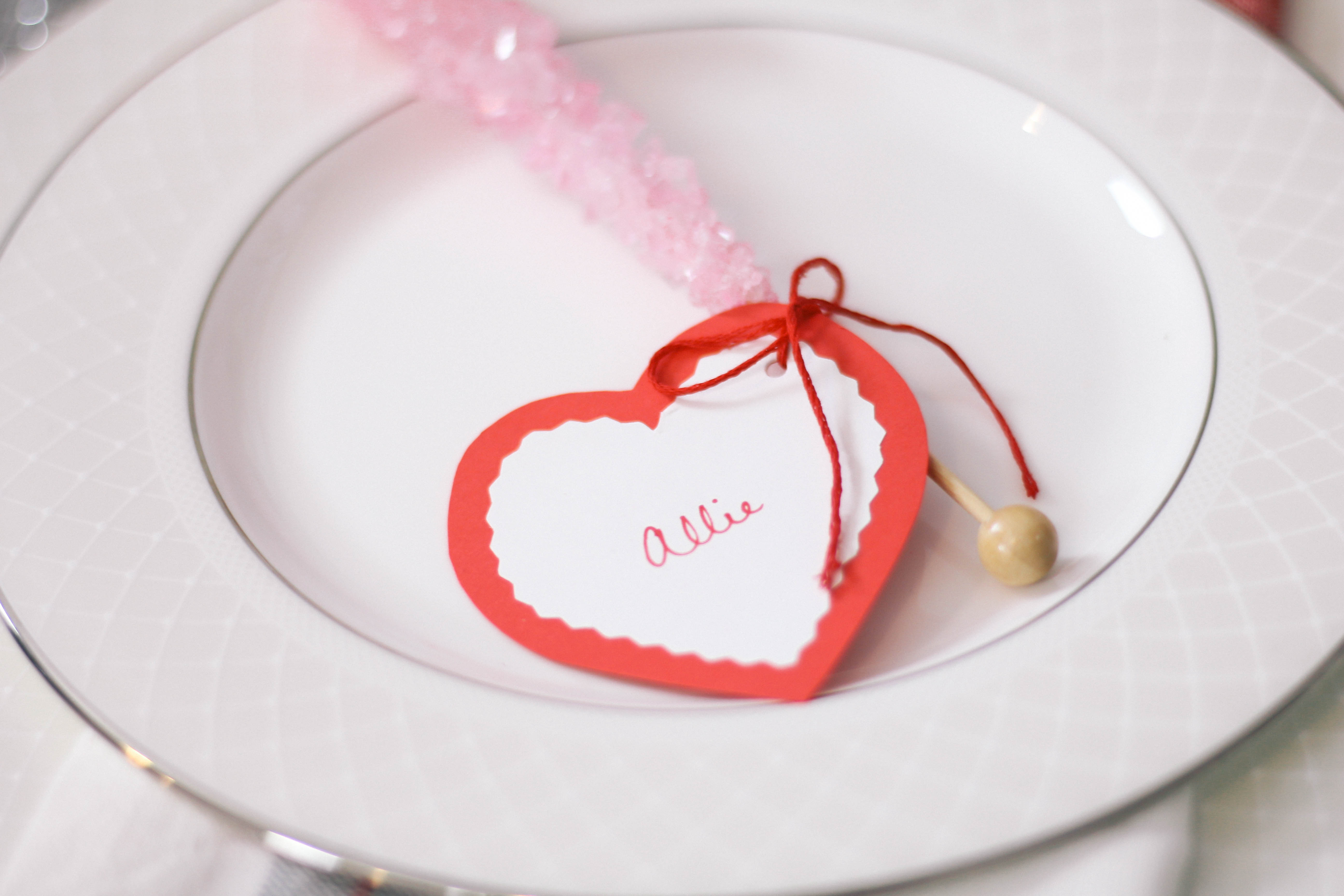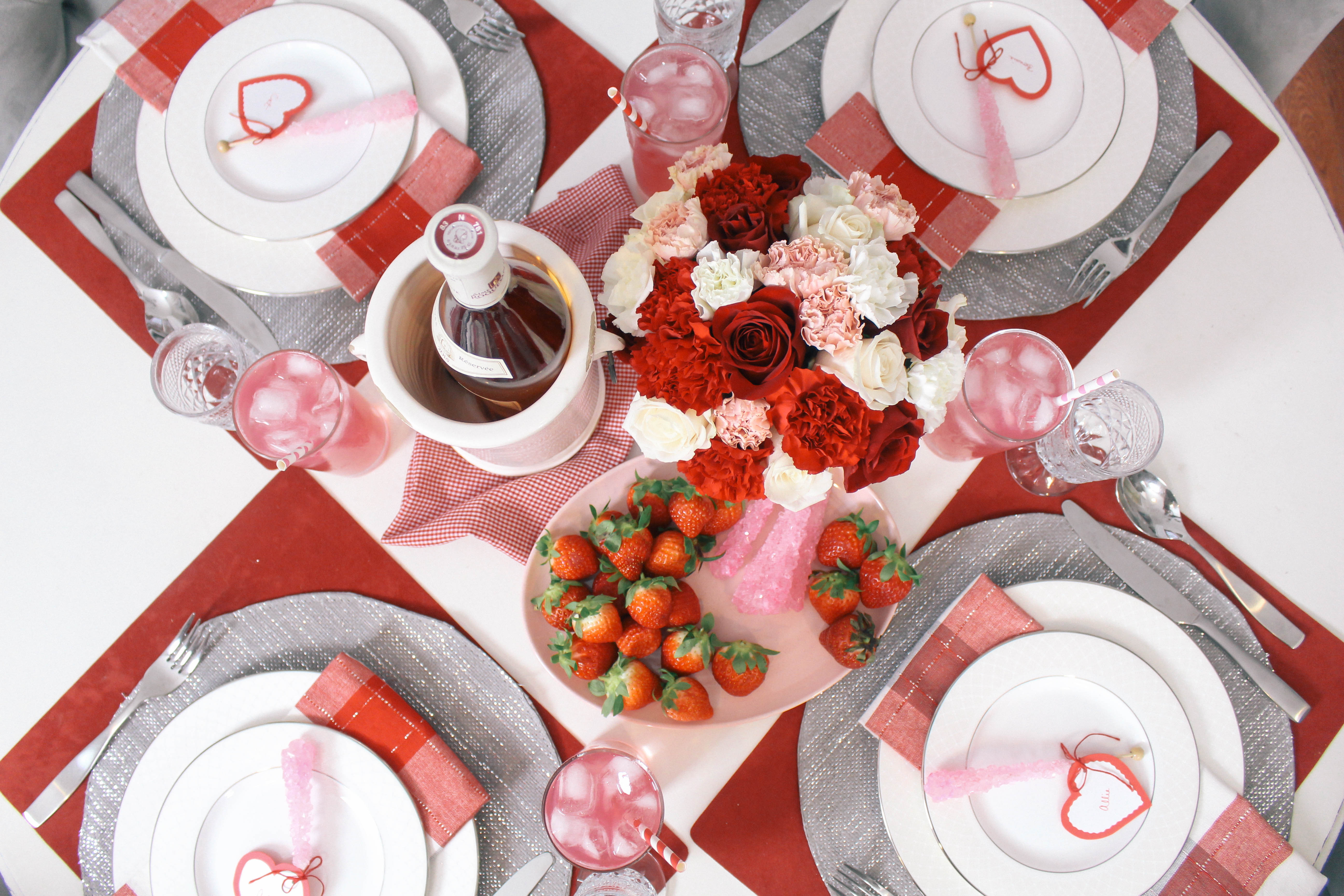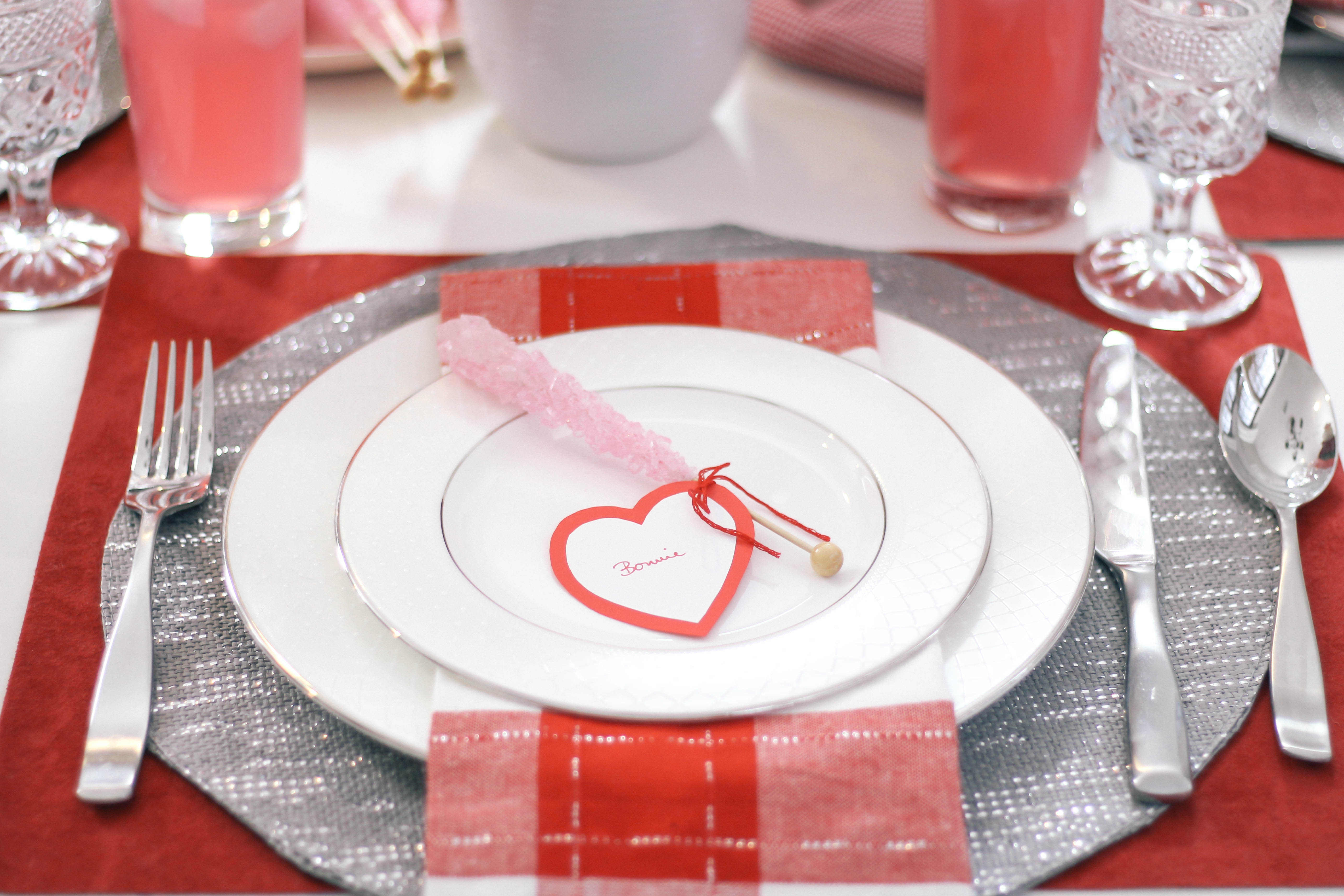 You can really use this approach for any type of party.  You can stick with hearts, or change things up with circles, squares, or stick to the classic rectangle tents.  As you prepare to celebrate, just remember how easy it is to make your own DIY place cards and that don't have to spend a ton of money to elevate your event with a classic and useful accent.