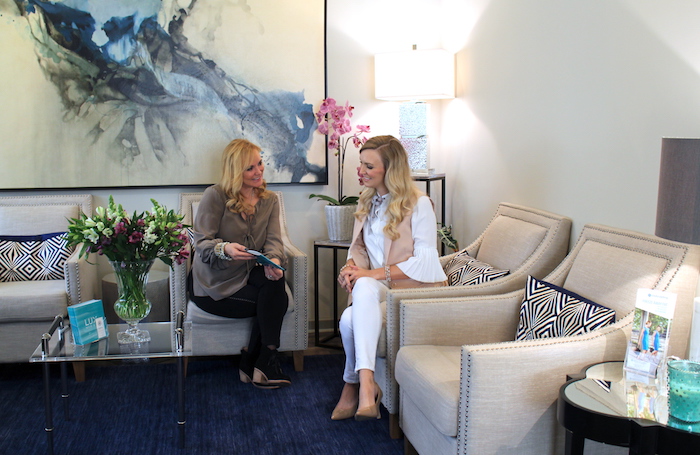 Why I Tried Coolsculpting:
This is the first time on the blog that I'm really digging into some serious beauty treatment options, but I'm excited to share my coolsculpting experience with you and a little more behind the scenes into real life.  My mom is actually a registered nurse who previously worked at a coolsculpting provider in Augusta, so I was educated on the full rundown of all the pros and cons of getting this treatment before I had ever given serious thought of having it done on myself.
I started to realize over the last year, that although I try to work out on a regular basis and eat healthy-ish, my lower abs have refused to cooperate with all my hard work.  I know some people might view coolsculpting as a shortcut, but for me, it was about my motivation to stay on track.  It was the opportunity to tackle that stubborn area on my lower abs and love handles and continue kicking things into high gear for even more outer glow.  Results I could see that just boosted my drive to be healthier and more fit.  This is why I decided to work with Slim Studio Atlanta and try out my own experience with coolsculpting first hand.  I thought it was only fair to share my experience and takeaways in case you might be thinking about trying it yourself.
Also, make sure you scroll down to see the video of my experience! 
What is Coolsculpting?
---
Coolsculpting is a non-surgical treatment that freezes fat and naturally eliminates unwanted fat cells from your body.  It's non-invasive, no surgery or needles are required, and it's FDA-cleared.  Coolsculpting is targeted for treatment of the abdomen, flanks, and inner and outer thighs.  I went with my abdomen and posterior flanks (aka my love handles).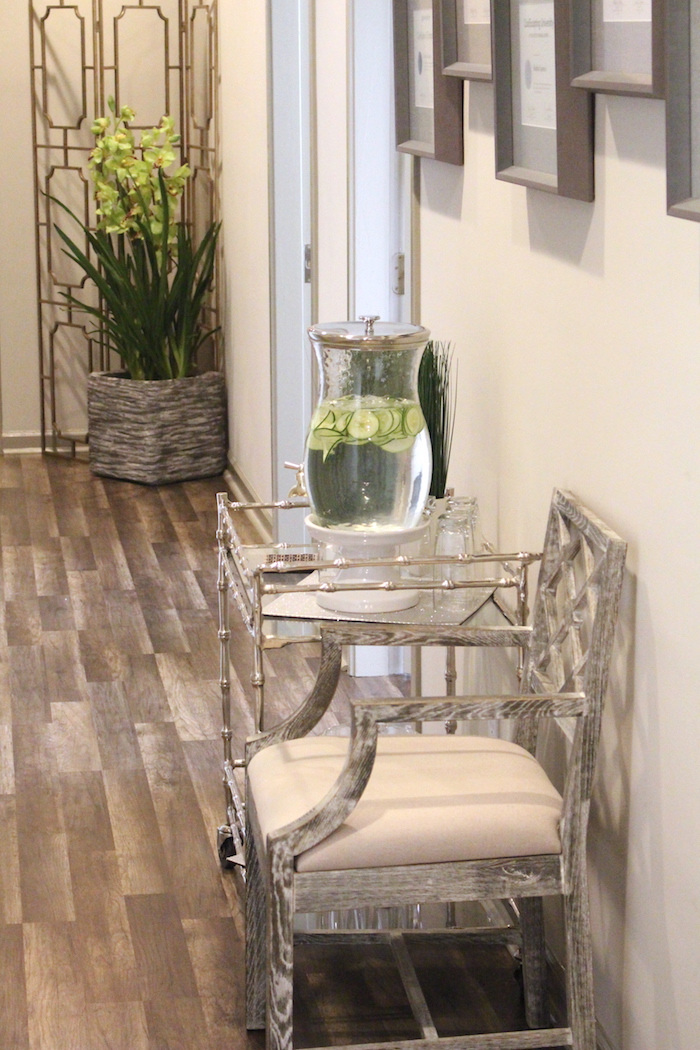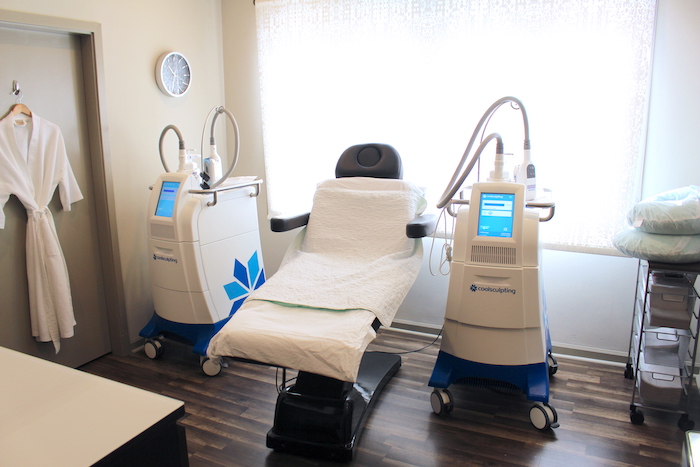 My Experience – The Process:
---
Kicking Things Off:
I officially started my coolsculpting experience with a consultation and a tour of Slim Studio Atlanta.  The studio was wonderful and the staff perfectly explained the process including a heads up on what to expect.
Getting Ready:
After I returned for the coolsculpting treatment and completed my paperwork, I was given a sports bra and spandex shorts to wear.   We took 360° photos around my entire mid-section so that we could compare photos taken before, after 6 weeks, and 12 weeks later.  Next, I was moved into the treatment room and we were off!
The applicator gel pad was applied to my skin for protection in the areas of treatment, and I won't lie… it was COLD!  But I thought, "If that's all there is, I can handle it."  Unfortunately, I was wrong.  It got MUCH colder when the coolsculpting machine was applied.   Since I was having both my front lower abs and my posterior flanks treated, I was set up with one machine on each side.  So the left side of my lower abs was treated while the right side of my flanks was treated.
The coolsculpting machine works like a giant vacuum to suck in a small area to focus on.  This was not painful, but actually a very strange feeling.  There was some serious pressure pulling on my body.
The Treatment:
After the cold kicked in to freeze the fat, my skin was so numb I couldn't feel a thing.  Thankfully Slim Studio kept the room a little on the warmer side since I was sporting the basics, and they provided a cozy blanket for me to snuggle under.
I spent the time watching a bit of netflix and responding to emails.  I thought about breaking out my laptop to be productive, but I kind of just wanted to jump into Netflix & Chill mode;)  The staff made sure I was comfortable, checked on me often and brought me a yummy cup of delicious fruit… talk about GREAT hospitality.
Wrapping Up:
When my time was up for the first round (only about 35 minutes), the applicators were removed and the Slim Studio staff massaged the treated area.  This was the most uncomfortable portion of the experience, but not anything that would stop me from doing it again.  Basically the staff massages the treated area immediately after the applicator is removed because it helps decrease swelling and increases the body's positive response to Coolsculpting.  It feels like you're massaging a bruise.
While I was in the middle of my second set and because I had never had Botox treatment, I was g the the opportunity to have a complimentary Botox injection.  Lauren, a master injector from Lux Med Spa (a sister company to Slim Studio), popped over and gave me a Botox treatment on my forehead to smooth my vertical "eleven lines" aka glabellar lines.  It was so convenient to have the chance to try Botox without interrupting my coolsculpting treatment versus an additional trip and appointment.  I really loved the Botox results and after 2 months, the results are still going strong.
When I finished my second round, I cleaned up and changed back into my street clothes.  My skin was a little sticky from the gel applicator, but there were plenty of wet wipes and a towel on hand to easily clean up with.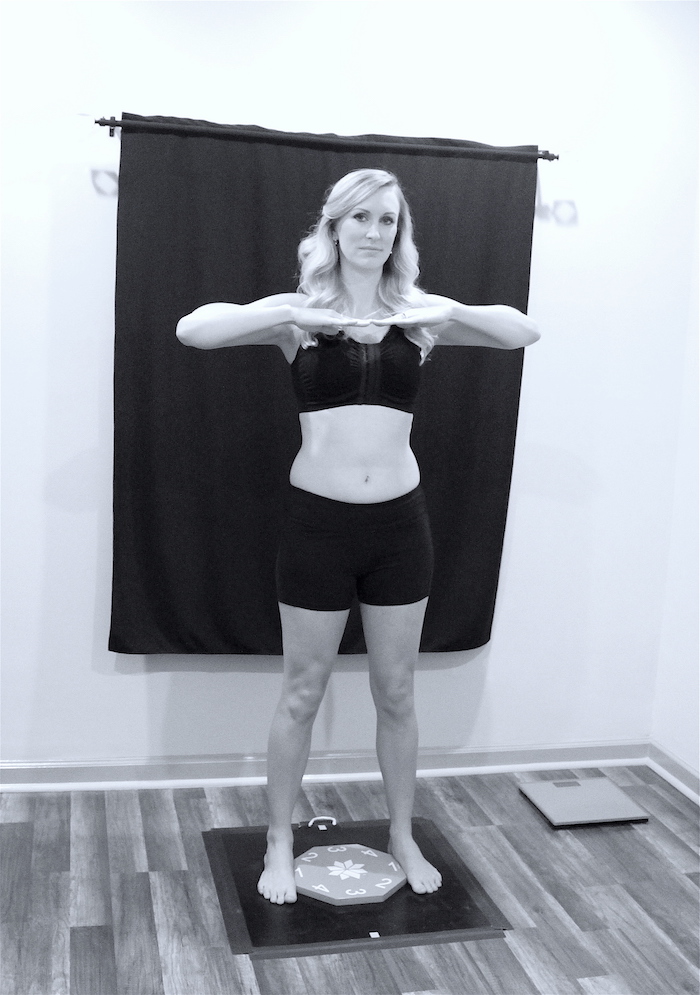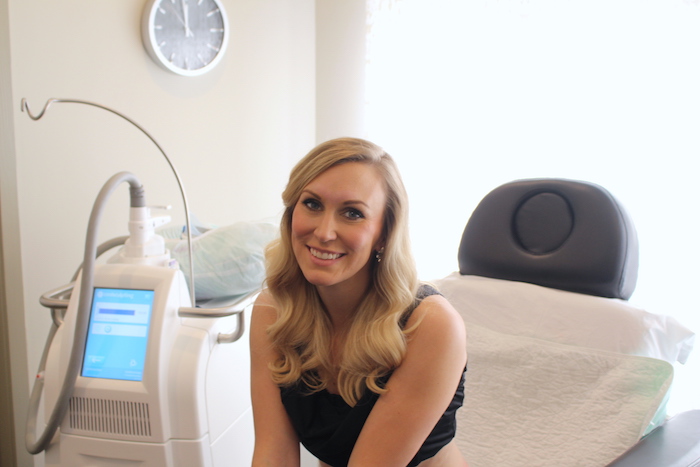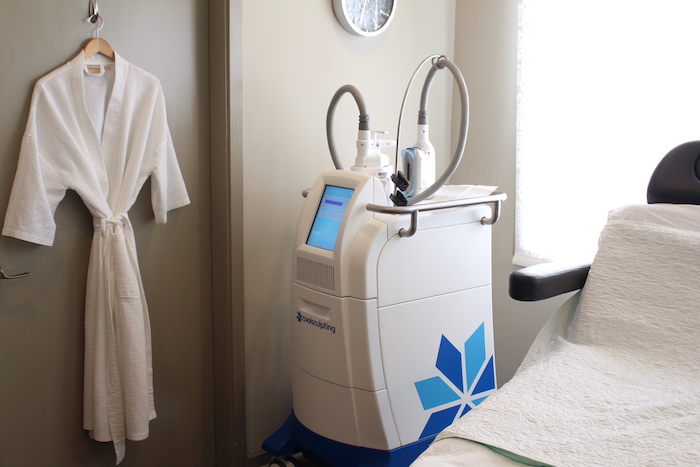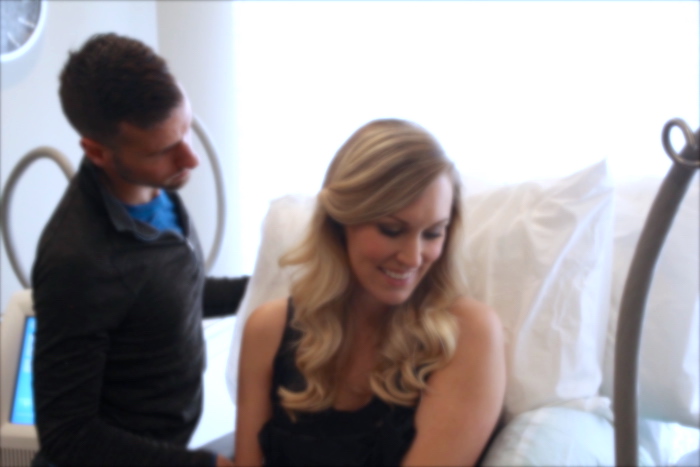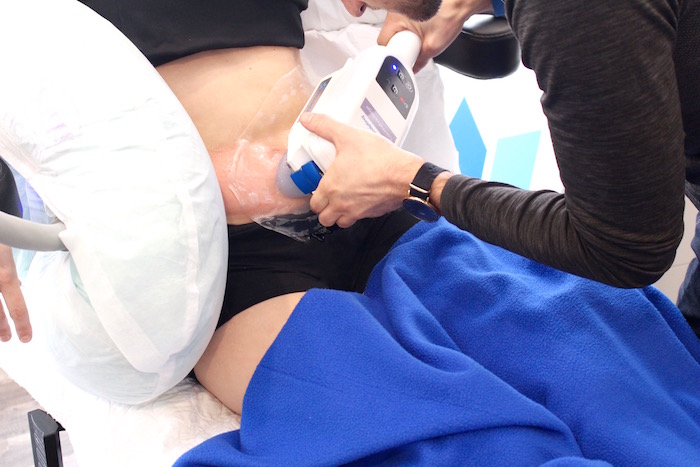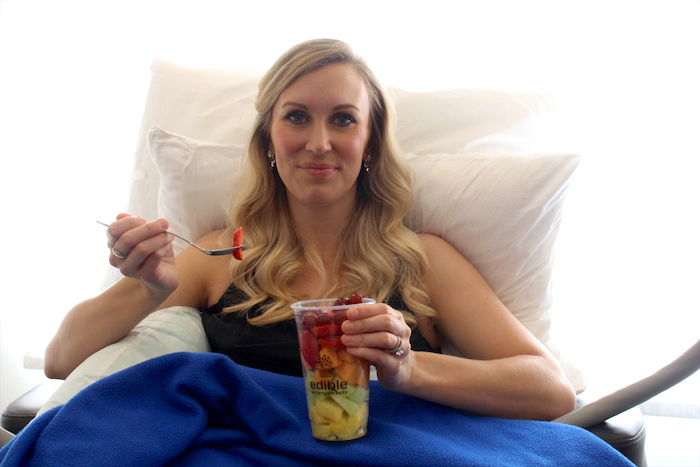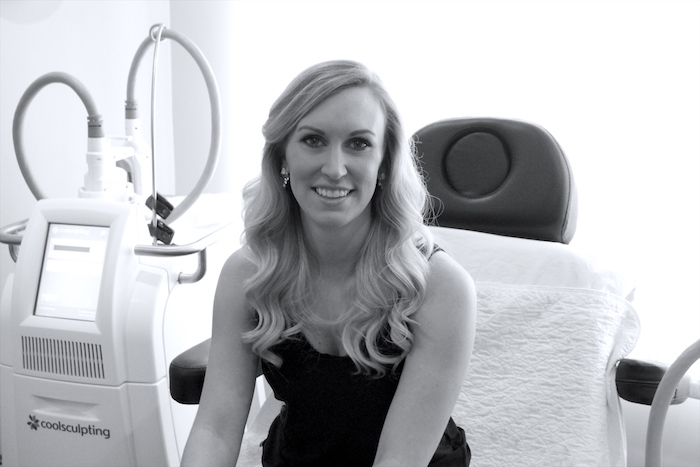 The Follow Up:
From the moment I entered Slim Studio, it was such a relaxing almost spa-like environment.  Very calm, clean, and inviting.  I was extremely impressed with how informative and friendly the staff was throughout my whole experience.  They followed up with me to schedule my 5-week photo shoot and just around that time, I started to see results.  Around that same time, the numbness and swelling that ensued from my coolsculpting treatment began to subside.  My skin and all the tender areas of my torso were completely back to normal.  I'm really impressed with the results that I've started to see and am very excited to see what my body looks like at the 3-month check-in!
Before I call this post a wrap, I wanted to share six takeaways to help prepare for your coolsculpting experience.
6 Tips for Coolsculpting Before & After :
---
Bring Spanx.  Because you'll be swollen and tender, it's much better to bring Spanx or some other compression style clothing with you to wear home.  I ended up wearing Spanx for about a week following the treatment… but probably would have been fine after the third or fourth day.
Take it easy.  I actually had my coolsculpting treatment in the morning and decided to go into the office and work that afternoon. I was totally fine and in fact, I was very productive.  But… I was uncomfortable.  I didn't wear compression clothing (see tip #1 above), and I had on white skinny jeans.  Looking back, I really wanted to curl up on the couch under a comfy blanket and just relax with a good movie.  Next time I'll plan to wear easier more comfortable clothing if heading back to work.
Massage it.  Best practices are to massage the treated area a lot in the days following your treatment.  It may be uncomfortable – like massaging a bruise – but muscle through it for the best results possible.  The massaging helps break up the frozen fat cells and helps eliminate them from your body.  It really helps to have someone else do this for you so you don't have to "muscle through it" by your own hand.
Keep Moving.  Don't stop exercising.  Just because you had coolsculpting doesn't mean you can drop the ball on finding that healthier lifestyle.  You'll want to keep working out to make sure you're still moving in a positive direction with your health overall and not using this as a band-aid solution.
Don't take an anti-inflammatory.  The swelling and inflammation that occurs naturally after a coolsculpting treatment help with the fat cell elimination so it's actually a good thing.  Skip the Advil (ibuprofen) or whatever anti-inflammatory medicine this time.
Don't plan vacation immediately after. I was in fact swollen for several weeks following the treatment, which wasn't a good look when I went on a 1-week vacation to sail around the Virgin Islands very soon after.  Whoops!  I guess I missed that memo.  I know everyone's bodies handle recovery time differently, but I might have given myself more than 2 weeks before planning a week vacation of living in a swimsuit 😉  I do have to say I'm glad I got the treatment in the winter… just before official swimsuit season kicks off!
Hopefully, these tips will help you if you're contemplating having a coolsculpting treatment.  And if you are in Atlanta or the surrounding area, I recommend you contact Slim Studio Atlanta to find out more information or to schedule an appointment.  Their team is amazing, so just tell them I sent you!