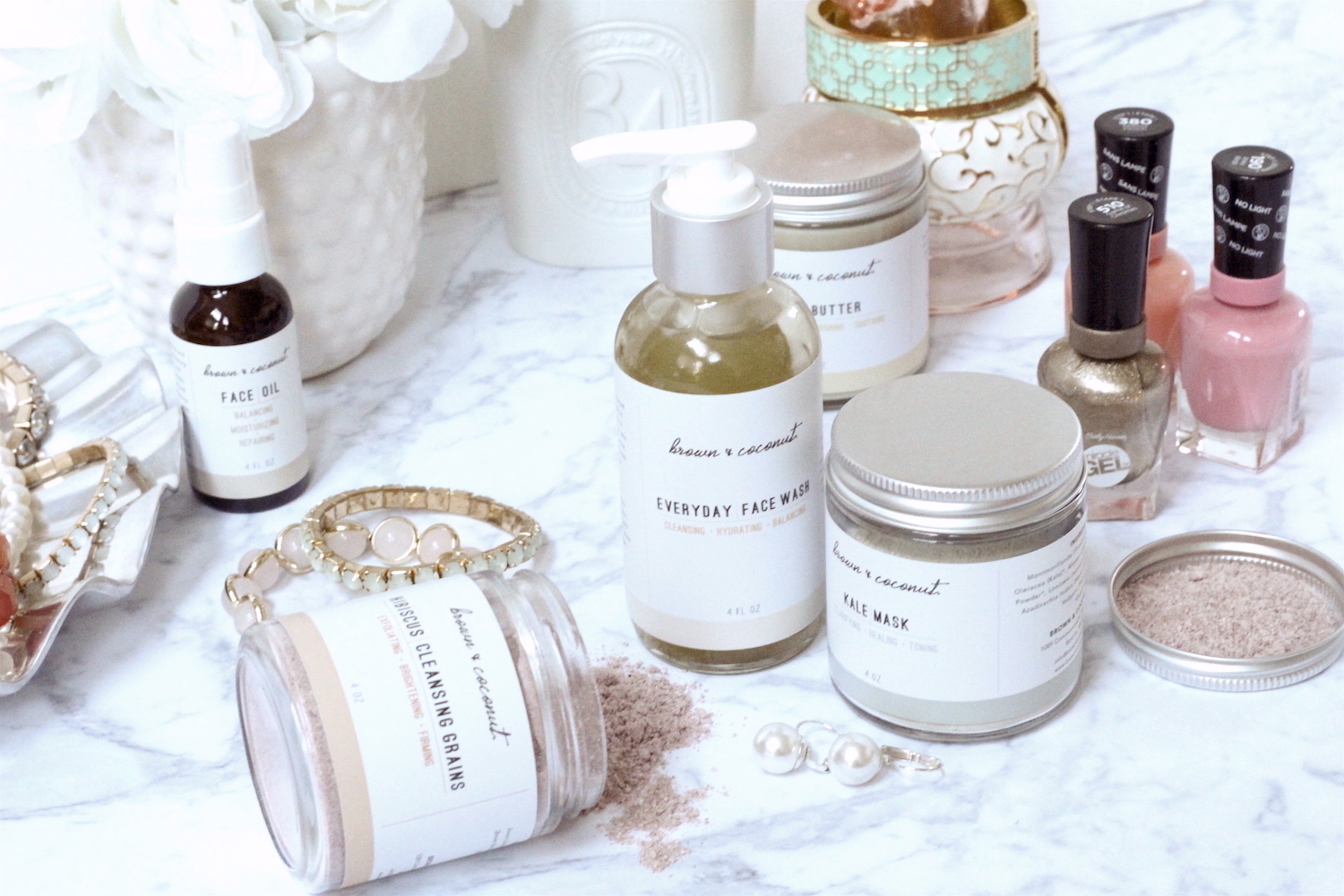 Taking At-Home Beauty Care to the Next Level:
Ok ladies… I'm going to be honest here.  If I could get facials, blowouts, manicures, and pedicures all the time I would.  But that's not in the scope of our household budget.  I will of course splurge sometimes, but it's a not a weekly habit.  So in order to stay fabulous, I've found a few at-home beauty secrets that I have to share that really are some of my favorite products out there for beautiful hair, skin, and nails.
---
Skin:
---
One thing that I've really focused on in the last few years, is the health and appearance of my skin.  So when my dear friend and blogger bestie, Letisha Brown, told me she was creating a line of natural plant based skin care products with her sister, Zeena, I was thrilled to try their new non-GMO cruelty free line called Brown & Coconut.
I saw first hand how great Tisha's skin transformed and her acne cleared when she started developing and using these natural products.  With unique textures and simple organic ingredients, these Boston based sisters have provided at-home beauty care that is 100% natural, but gentle and effective.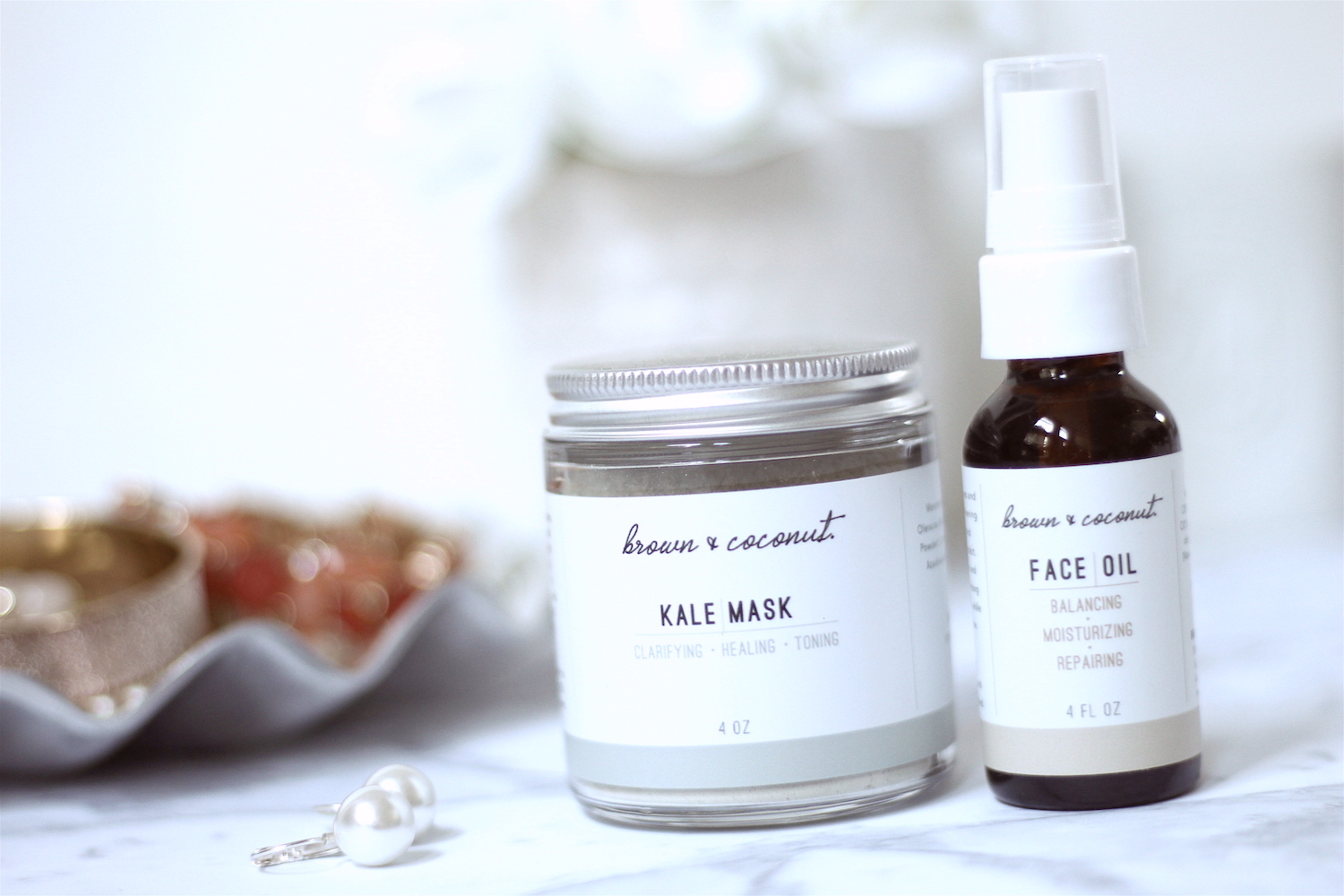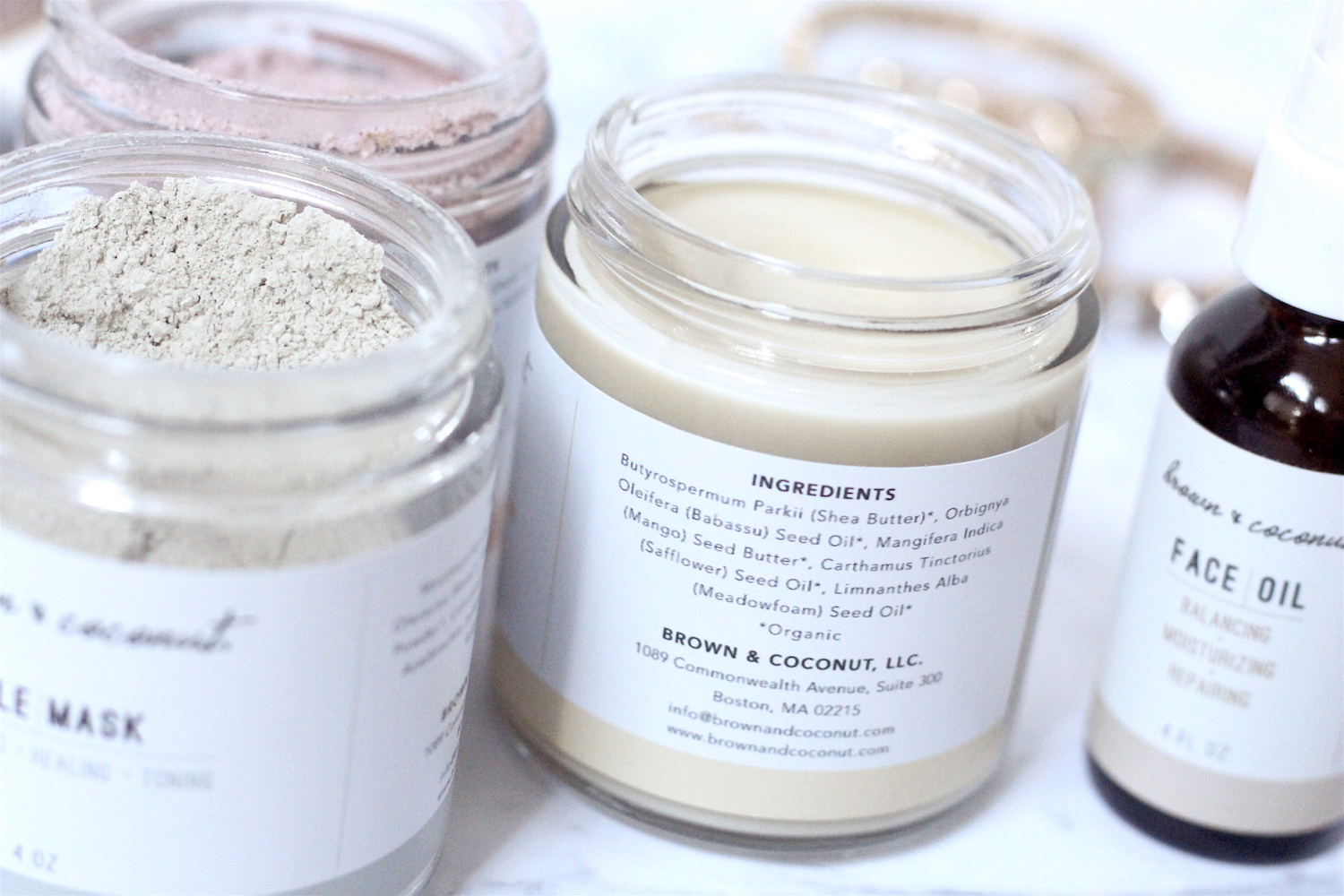 It's nice to know you can read an ingredients list and actually understand what your putting on your skin right?  Well in addition to having natural ingredients, Brown & Coconut products are fragrance free to avoid any irritants.  While I have to admit some scents are better than others, any of their product scents are naturally occurring, so you know that there's nothing added into the mix that you might need to worry about!
I love supporting women owned businesses… especially when there's a great natural skin care product involved that generates glowing skin!
Brown & Coconut products you should try:
And with even more new products launching this fall, Brown & Coconut is bringing an unparalleled approach to natural beauty and skincare.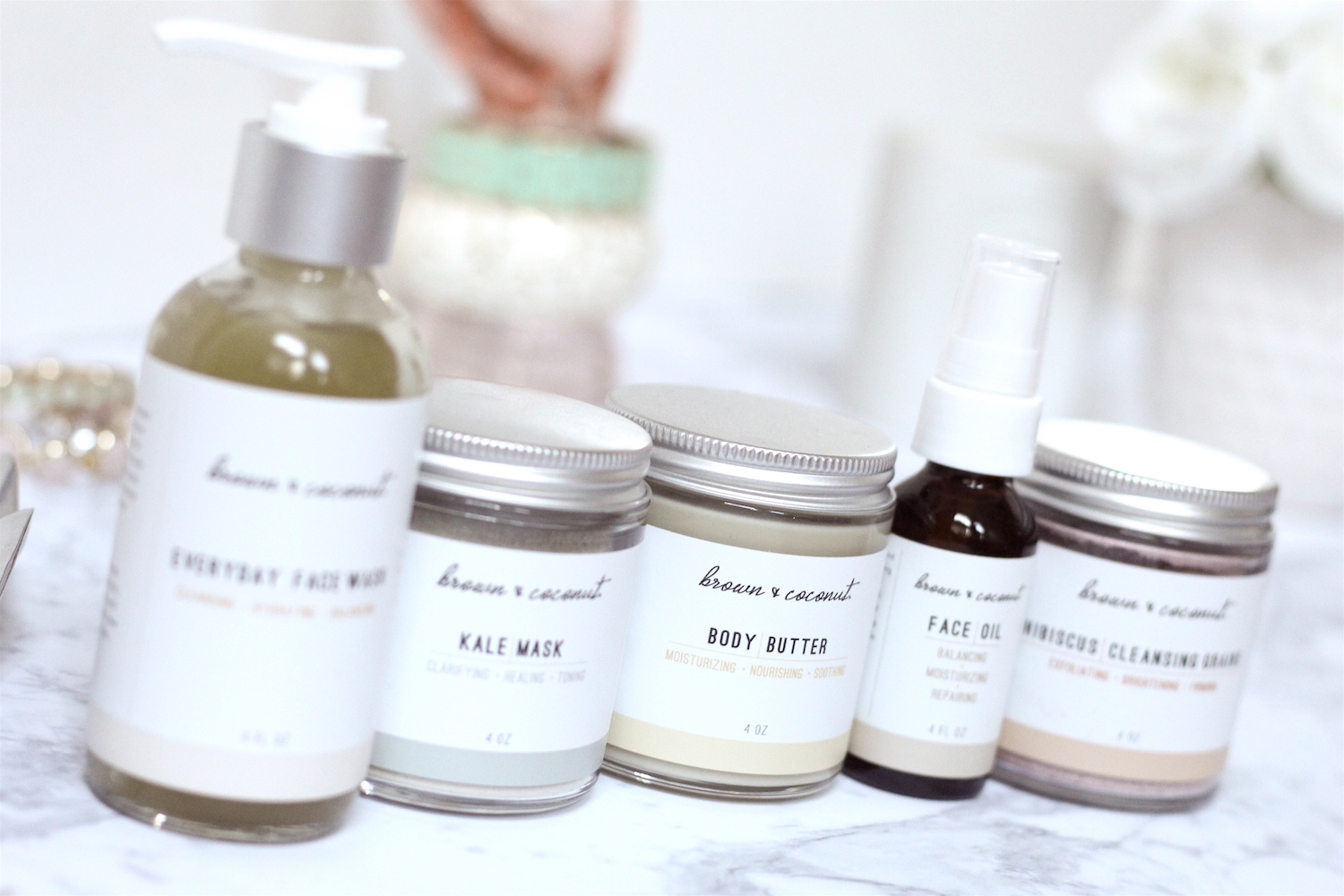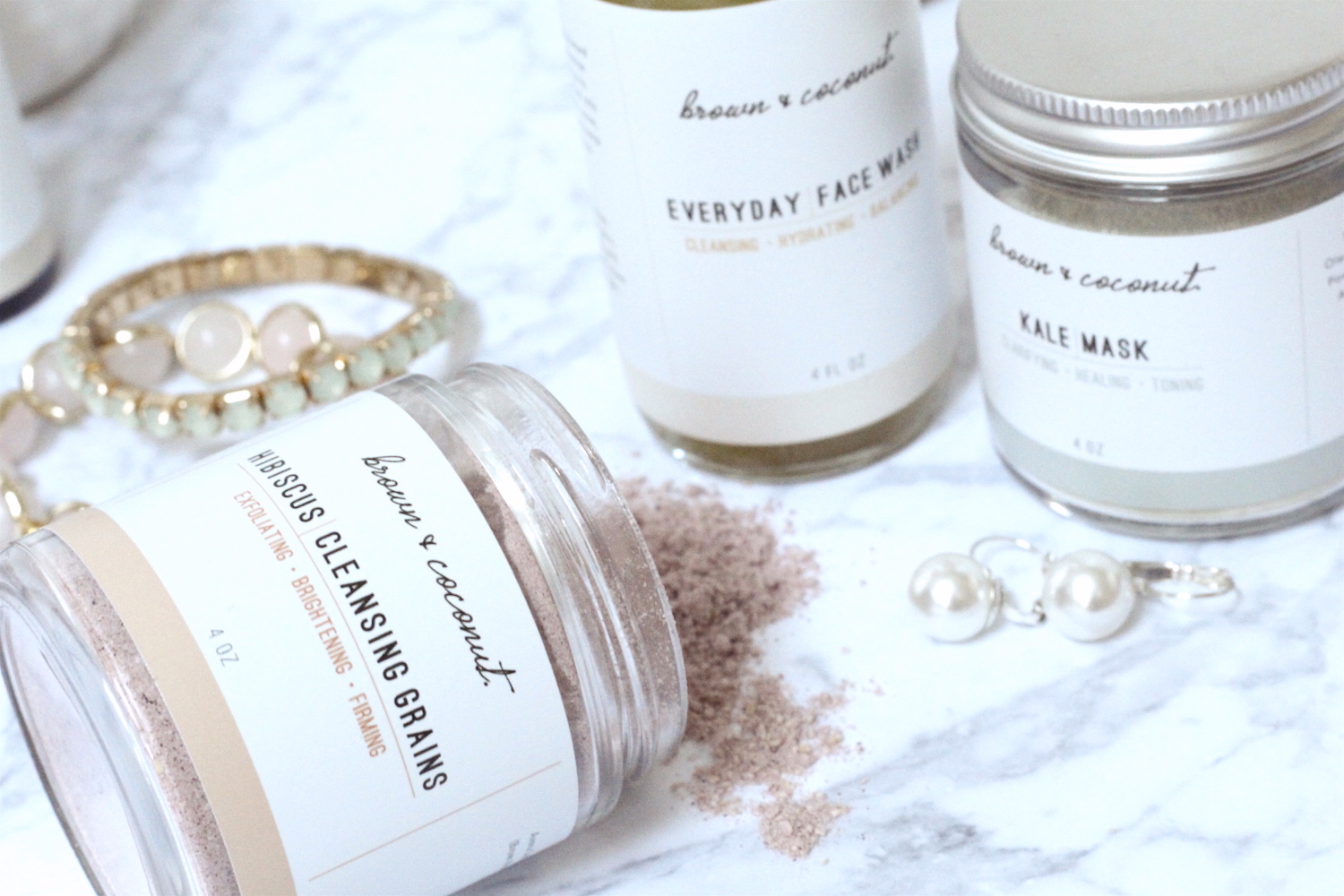 ---
Nails:
---
My vice has always been that I'm a nail biter.  I have tried to stop biting my nails on regular occasions throughout my life, but not until I kept up with gel polish did I really make any headway.  The only problem there is that I would rather spend that $20-30 manicure money on something else.
So I tried Sally Hansen's Miracle Gel polish to see if it could hold up to a day in the life of this lifestyle blogging / marketing consultant / softball playing DIYer and it's definitely made the top of the list for my at-home beauty products for DIY manicures & pedicures.
Directions:
Step 1: Apply 2 coats of color & let dry for 5 minutes.
Step 2: Apply 1 coat of clear top coat.
Because I push the limits on things, I have tried to use the color without the top coat, and I'll tell you now… it's a waste of time.  The colored polish alone doesn't work any better than any other at-home nail polish without the clear top coat.  So don't forget to pick up both color and top coat when you are at the store!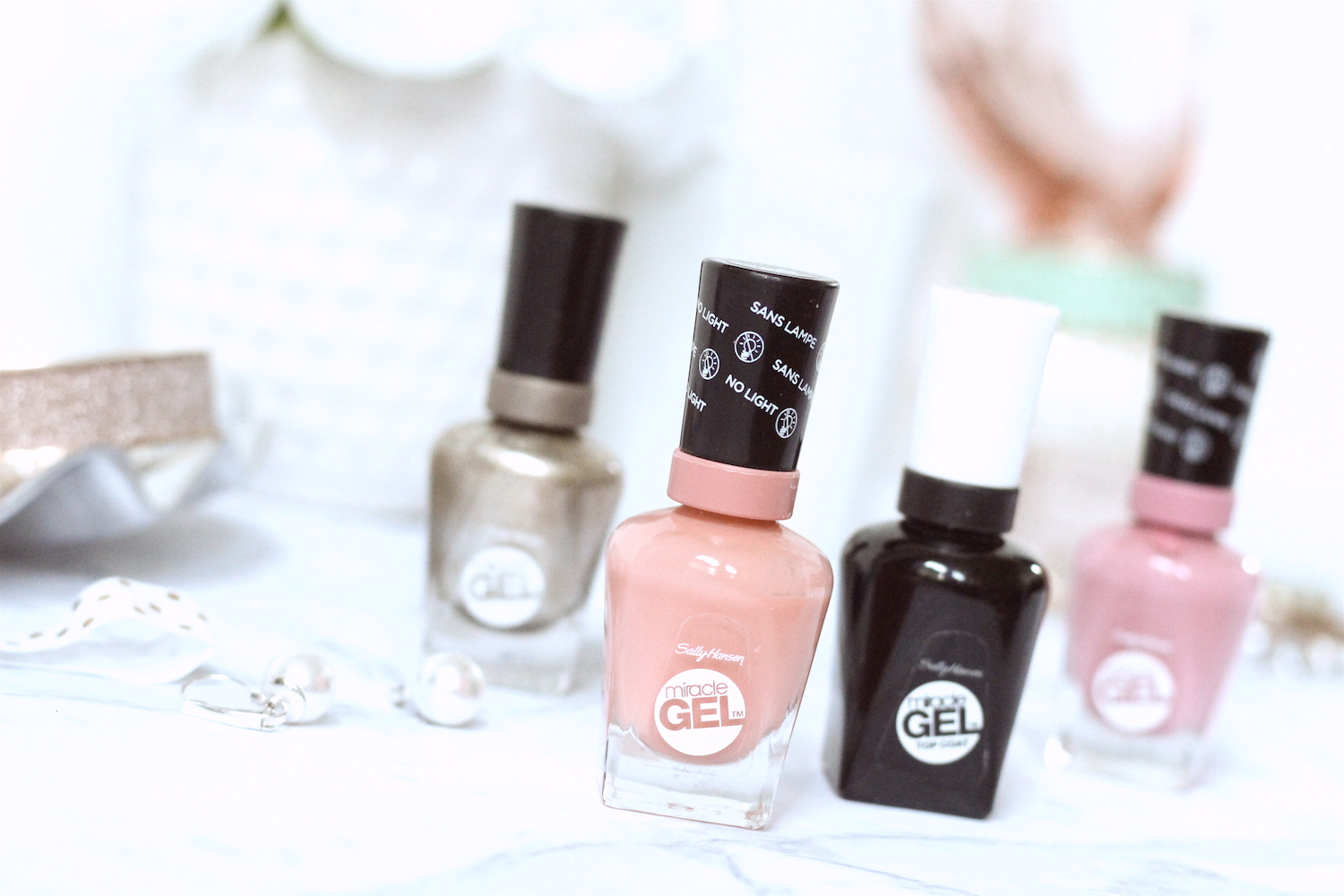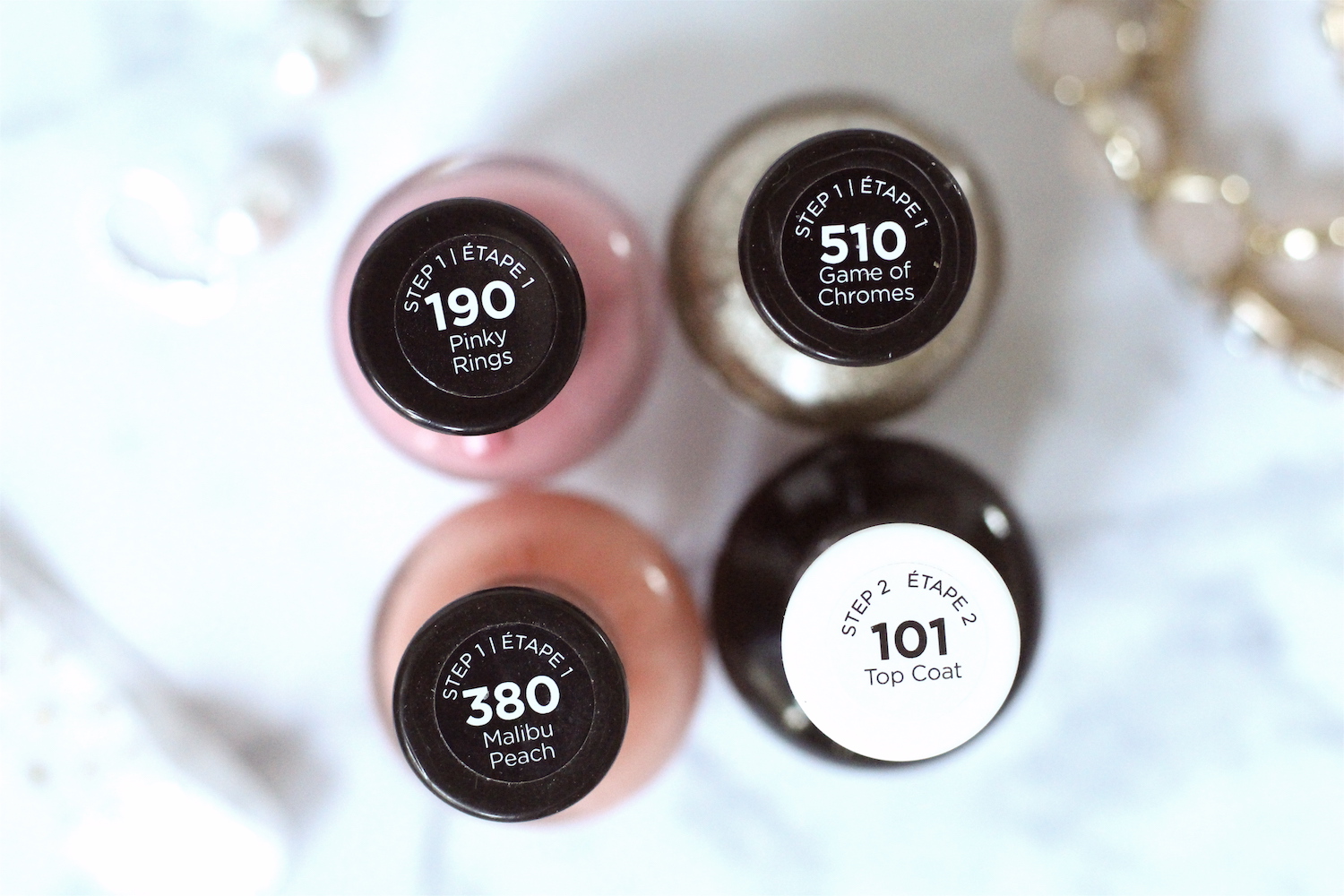 ---
Hair:
---
I recently started using Theorie's new Purple Sage brightening shampoo & conditioner which is perfect for us blonds!  In fact, I've used Theorie products in the past and I also love their Argon Oil Ultimate Reform shampoo, conditioner, and other in-line products (they smell heavenly!).
Their new Purple Sage brightening shampoo & conditioner is perfect because it comes in pump form (I'm notorious for not closing the cap on my shampoo!), and it keeps my golden locks bright and shiny.  Because I use the brightening shampoo, it extends the length of time between my highlights, which in turn also saves me money 😉 because I don't have to have my hair done as often.
And since I'm not heading to get a blowout every week, I use the Saga II Titansculpt Flat Iron to both straighten or add waves to my long locks.  My trick is to apply heat shield thermal spray, dry my hair with a wet brush, and avoid using the flat iron on the ends of my hair… this helps me to avoid as many split ends.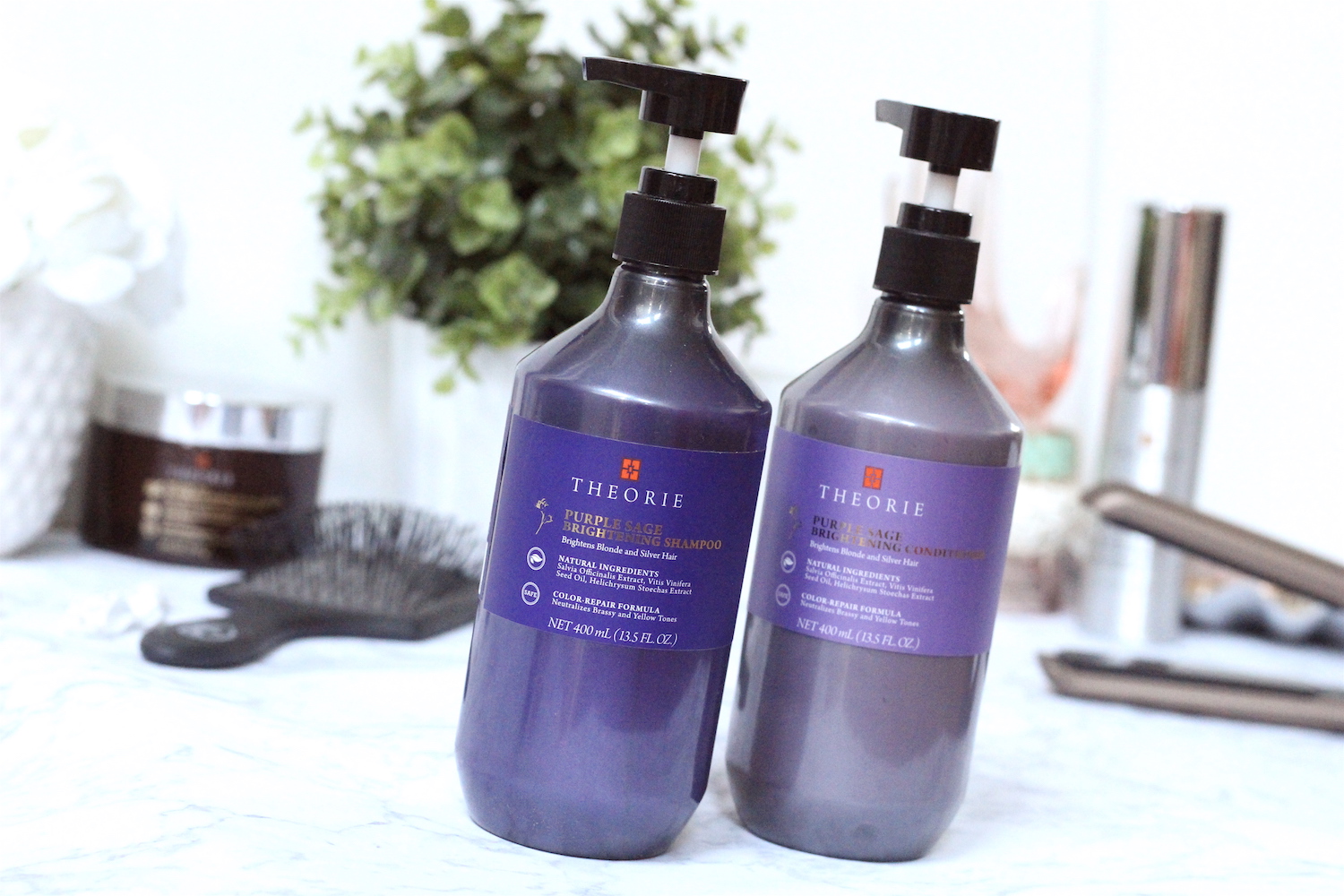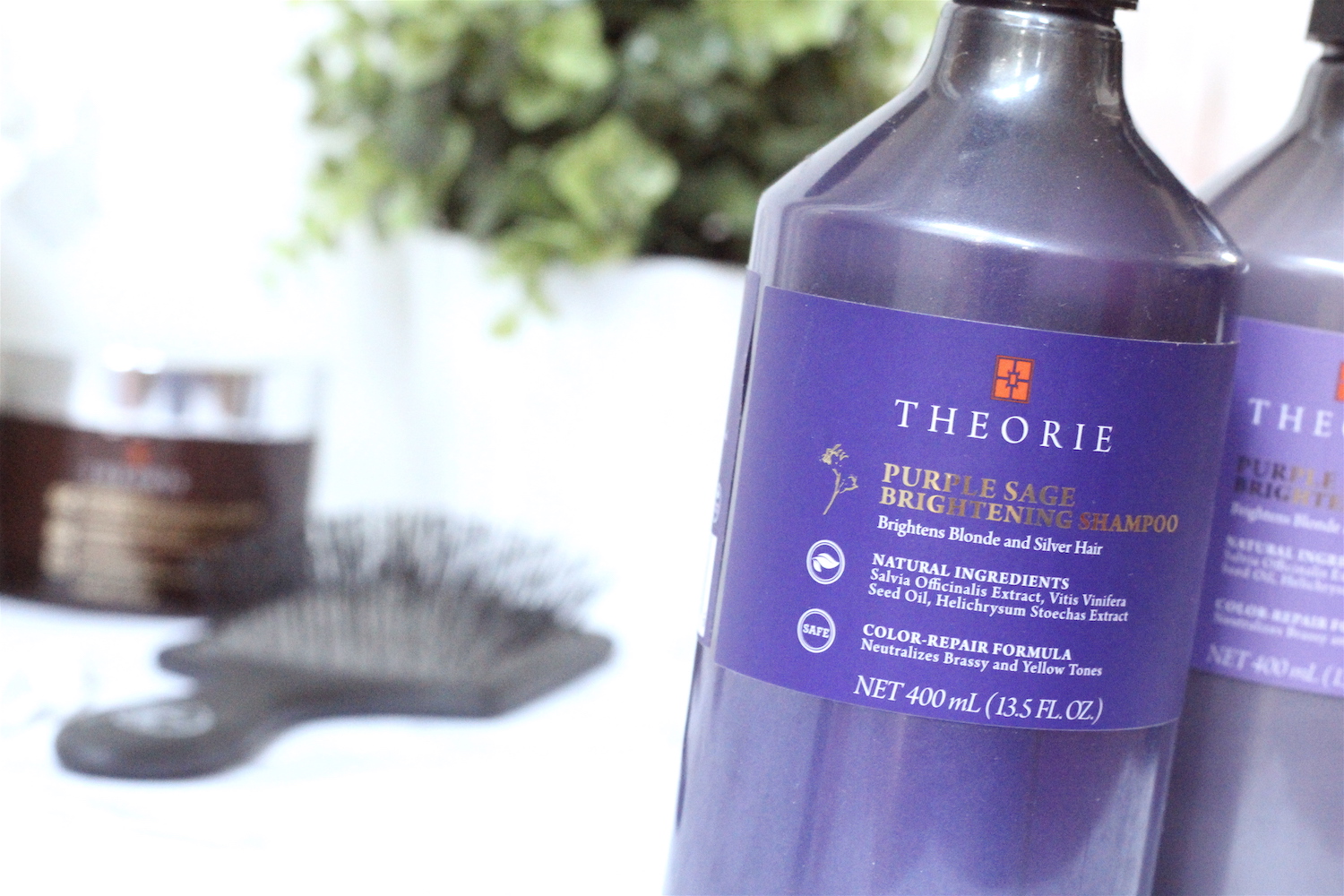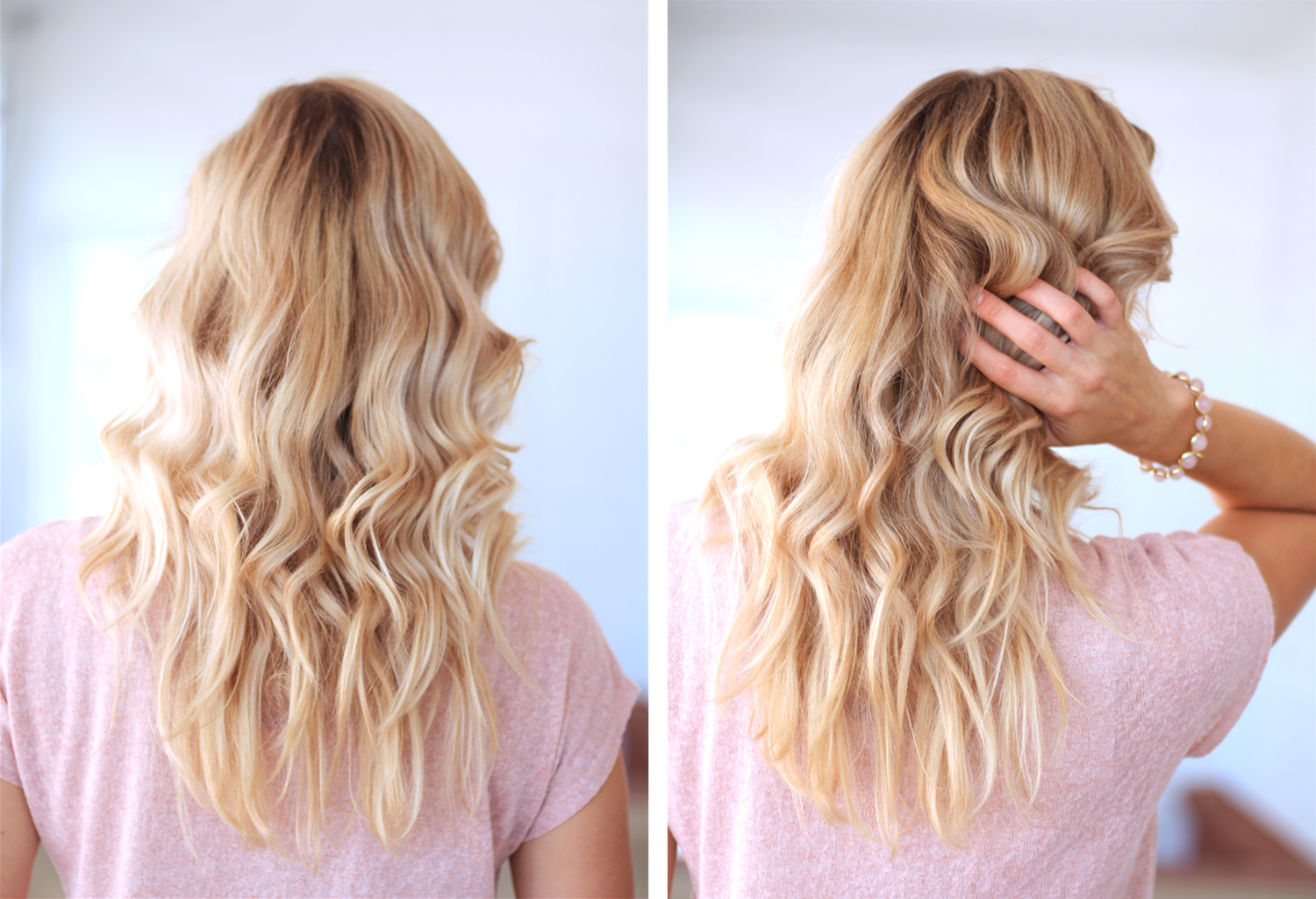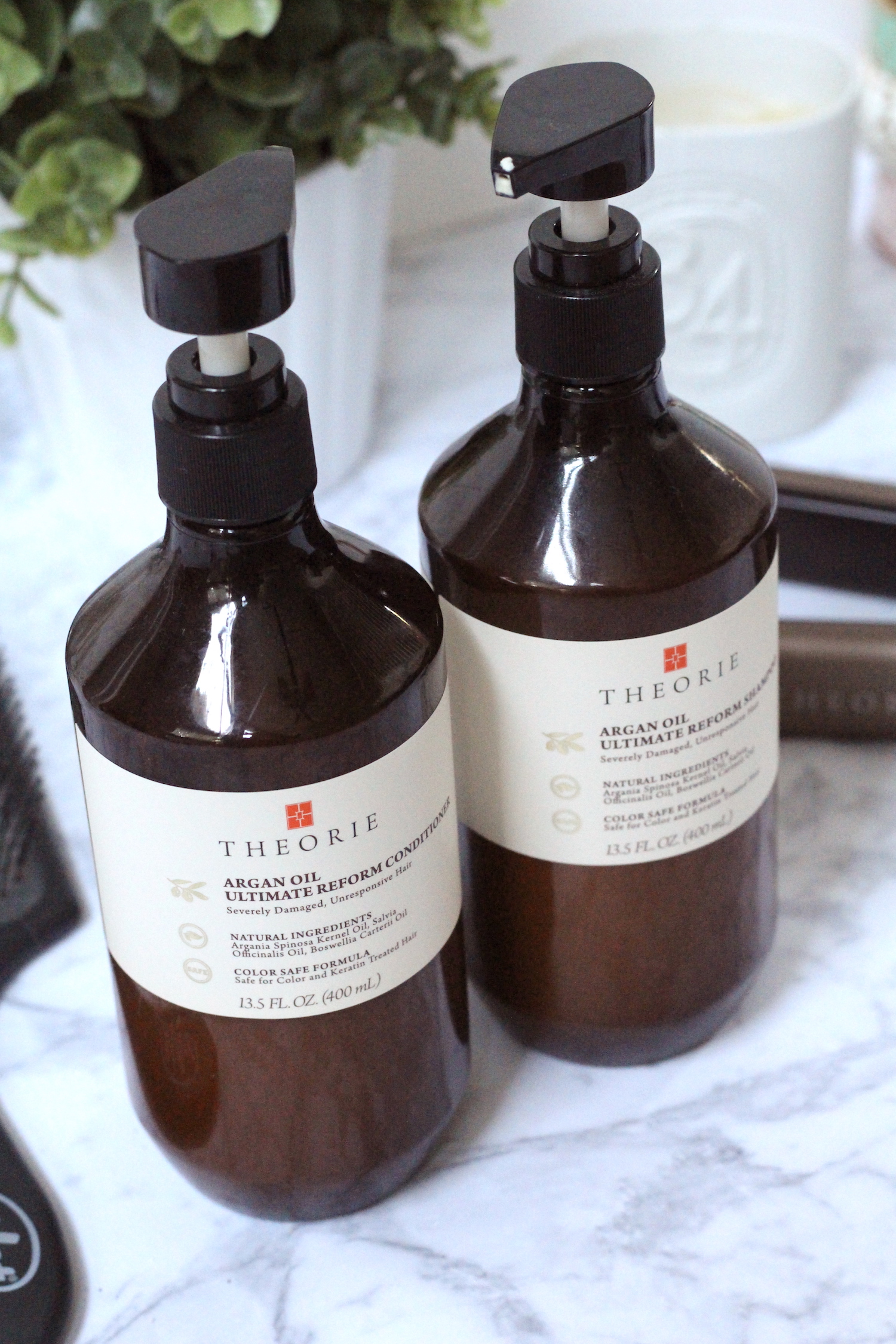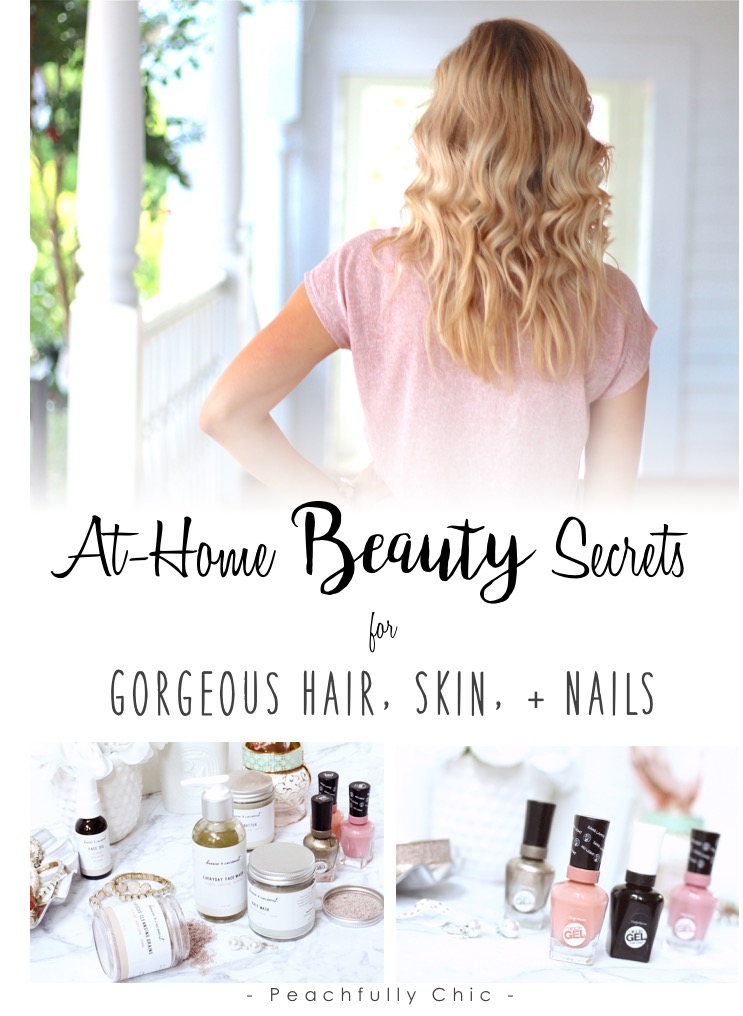 If you want to pamper yourself with some fabulous at-home beauty products, this list is a great place to start for getting your skin, nails, and hair on point in the comfort of your own home.