This shop has been compensated by Collective Bias, Inc. and its advertiser. All opinions are mine alone. #DareToDarken #NeverGoNaked #CollectiveBias

Easy Eye Makeup Tutorial:
I love having blond hair. Granted, it's gotten a little darker over the years, but other than that one time in high school I decided to try my turn at being a brunette for all of two weeks, I've always been a blondie.  The only drawback to having light hair is that it's tough to go without some sort of mascara for a natural look without looking washed out.  So I'm sharing a super easy five-step tutorial on how to get a great statement eye and make your eyes really pop!
---
Step 1: Clean Your Face & Build Your Base
---
Make sure you have a clean canvas to work with!  Your skin will thank you when you a develop regular skincare routine to take care of it.  And don't wait until you start seeing signs of wear, the younger you start with a preventative skincare routine, the better your skin will last as you age.
Start with a sunblock as your base, and then put on your foundation, setting powder, blush, bronzer, etc.  You should use SPF all year round, even in the winter.  Go with less foundation in summer months so your face doesn't look oily by trying a tinted BB cream as an alternative that moisturizes too!
---
Step 2:  Curl Your Lashes
---
This might seem like a small step, but for it will definitely make a huge impact.  You can even apply a little heat from your dryer to warm your eyelash curler before using it… just be careful not to touch your skin and burn yourself.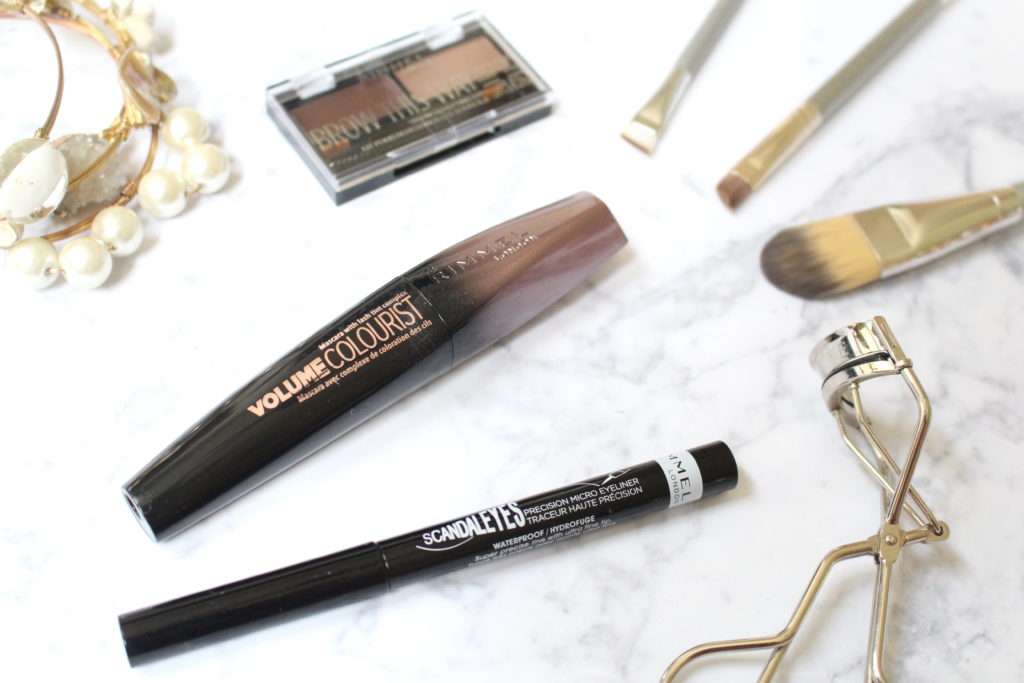 ---
Step 3: Apply Liner (LC Style)
---
For a little lighter look that still accents your eye, skip the eyeshadow (or go with a nude shade that matches your skin tone), and only apply eyeliner …but add a little side wing action or cat eye look.  You know… the way LC or T-Swift does it!  😉  I like Rimmel Scandal Eyes Waterproof Precision Eyeliner in black which makes it super easy to draw a clean line over your lid.
Since I have deep set eyes, I only start my eyeliner halfway across the lid and then draw the liner out to the corners of my eye. This helps keep the inner eye looking a little more open.
---
Step 4: Apply Mascara
---
Since I told you above how washed out I look without mascara, this is a step I never skip.  Luckily though I've had the chance to test out the new Rimmel Volume Colourist Mascara which has been a lifesaver in more ways than you might think a mascara to be.  Because it tints lashes over time by building a semi-permanent tint each time you use it, I've been able to feel a little less "naked" even when I'm not sporting mascara.  Over time (about 2-4 weeks), you can actually see your bare lash color darkening.  All you blonds out there especially know how awesome this is for us!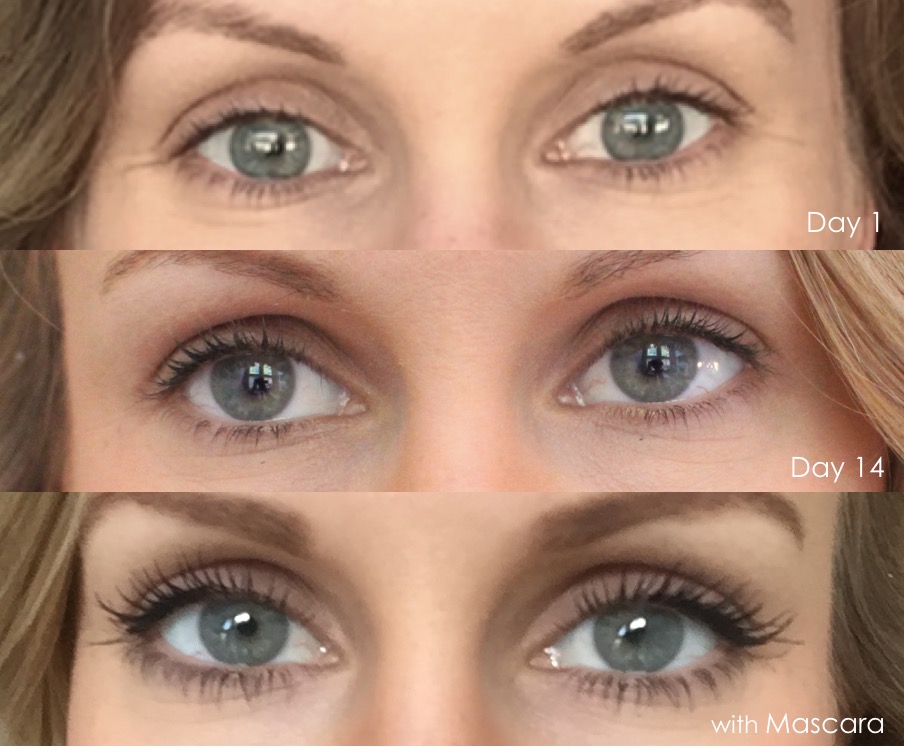 When creating a statement eye look though, you'll want to go ahead and use the Rimmel Volume Colourist Mascara which will give you a that dark high volume lash that pulls this look together.  I picked mine up from Target, and you can use cartwheel to get 25% off Rimmel eye including this Rimmel Volume Colourist Mascara.
Apply mascara to the bottom lashes first.  Then shift your mascara brush back and forth over the top lashes, especially the outer corners to make sure those outer lashes are properly coated!   If your lashes stick together, you can use a safety pin or tweezers to divide them – just be very careful and don't poke your eye!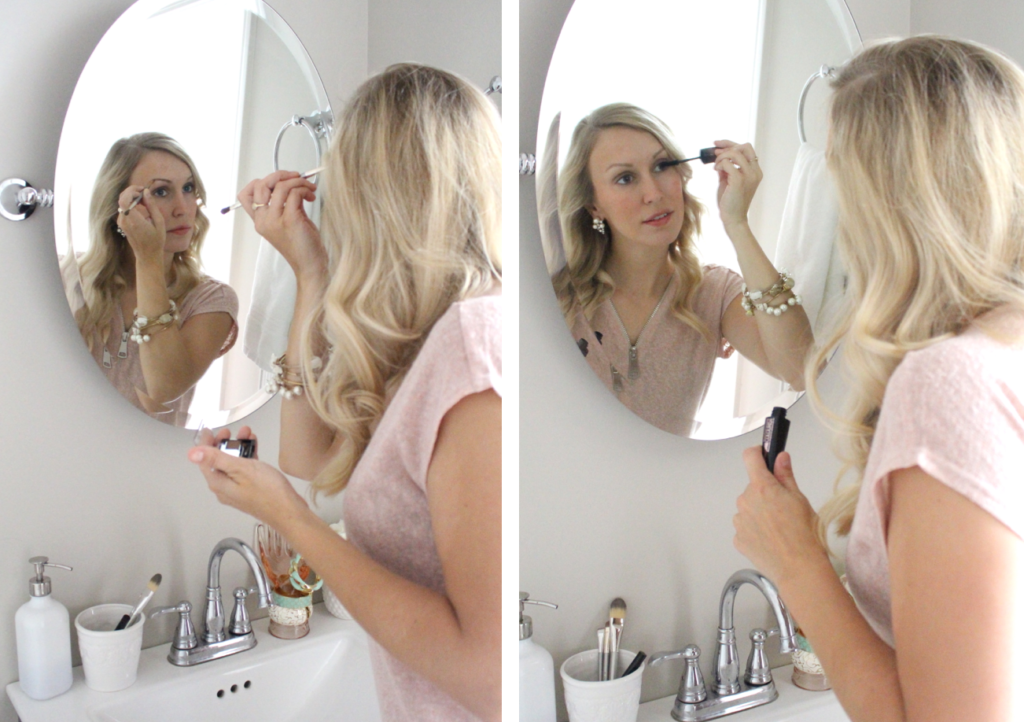 ---
Step 5:  Don't Forget Your Eyebrows
---
I only recently started giving my brows the attention they deserve by actually shaping them out with a sharp brow brush that helps define the edges, fill them in and clean them up.  I can truly tell you that this made a HUGE difference in completing my look and really pulling my makeup together.  Having a great brow will pull your statement eye makeup to the next level. Trust me.
You should use one shade lighter than your brows to fill them in.  To make it easy for yourself, you can start with a brow kit like the Rimmel Brow This Way eye kit from Target.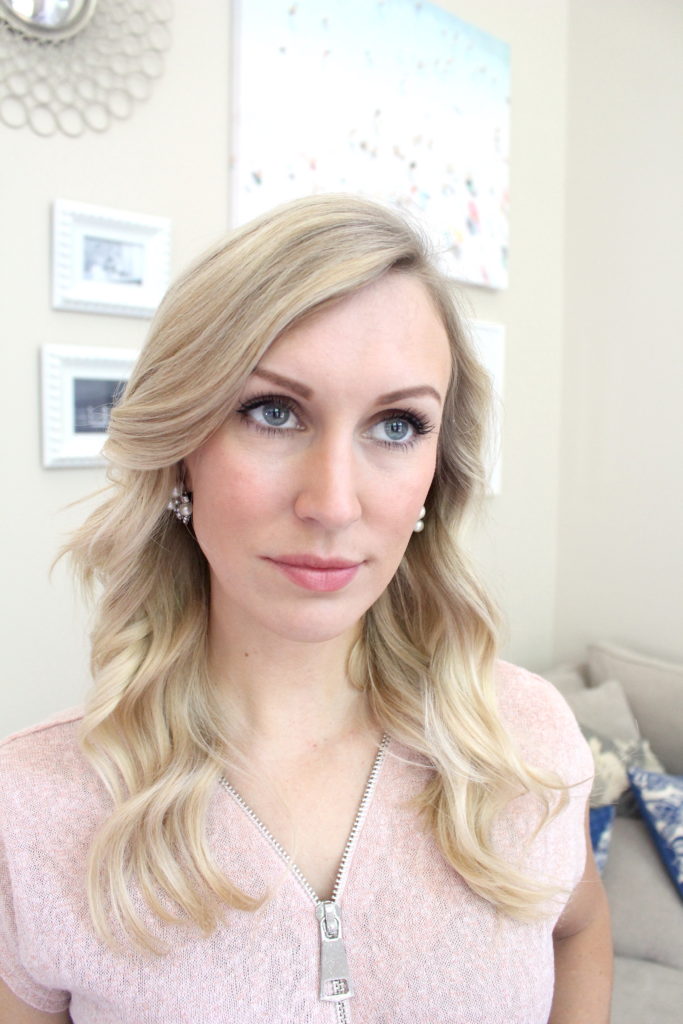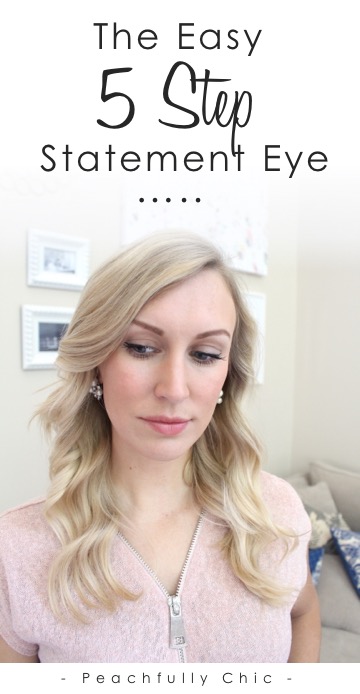 Don't worry if you can't master the eyeliner or brow kit on your first try because you can always practice those and add them in gradually.   For even more eye makeup tutorials and tips on using Rimmel Eye products you can check here, and of course, leave your questions or comments below!