With a little planning and a reliable set of wheels, you can find a new adventure just around the corner if you are willing to explore a bit. One of the great things about living in Atlanta is that beyond all the fun you can find in your own backyard, after a quick drive in the car, you can change up the scenery fairly quickly.  And while I will head to the beach at almost every free chance I get, it's nice to switch things up and take a road trip to the mountains for some crisp air and snow.  I decided to visit a different "Beech" this time when I decided to show the hubby around North Carolina, and after only driving five hours north of Atlanta, we ended up in Beech Mountain for a long ski weekend for just the two of us.  Now that I have the inside scoop on all the fun in Beech Mountain, I hope this travel guide will give you some ideas for your next ski trip on the East coast and unique outdoor adventures during warmer weather too.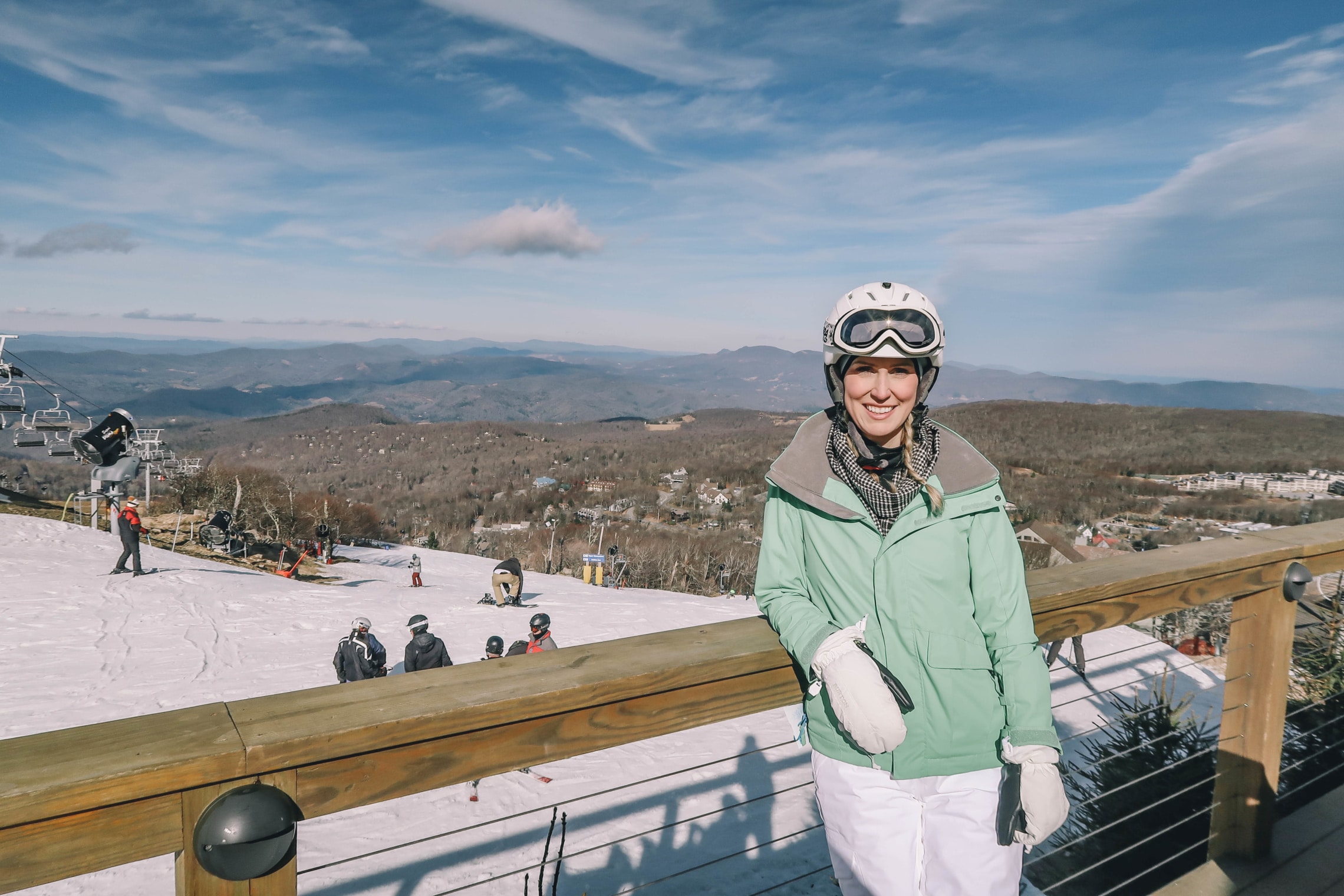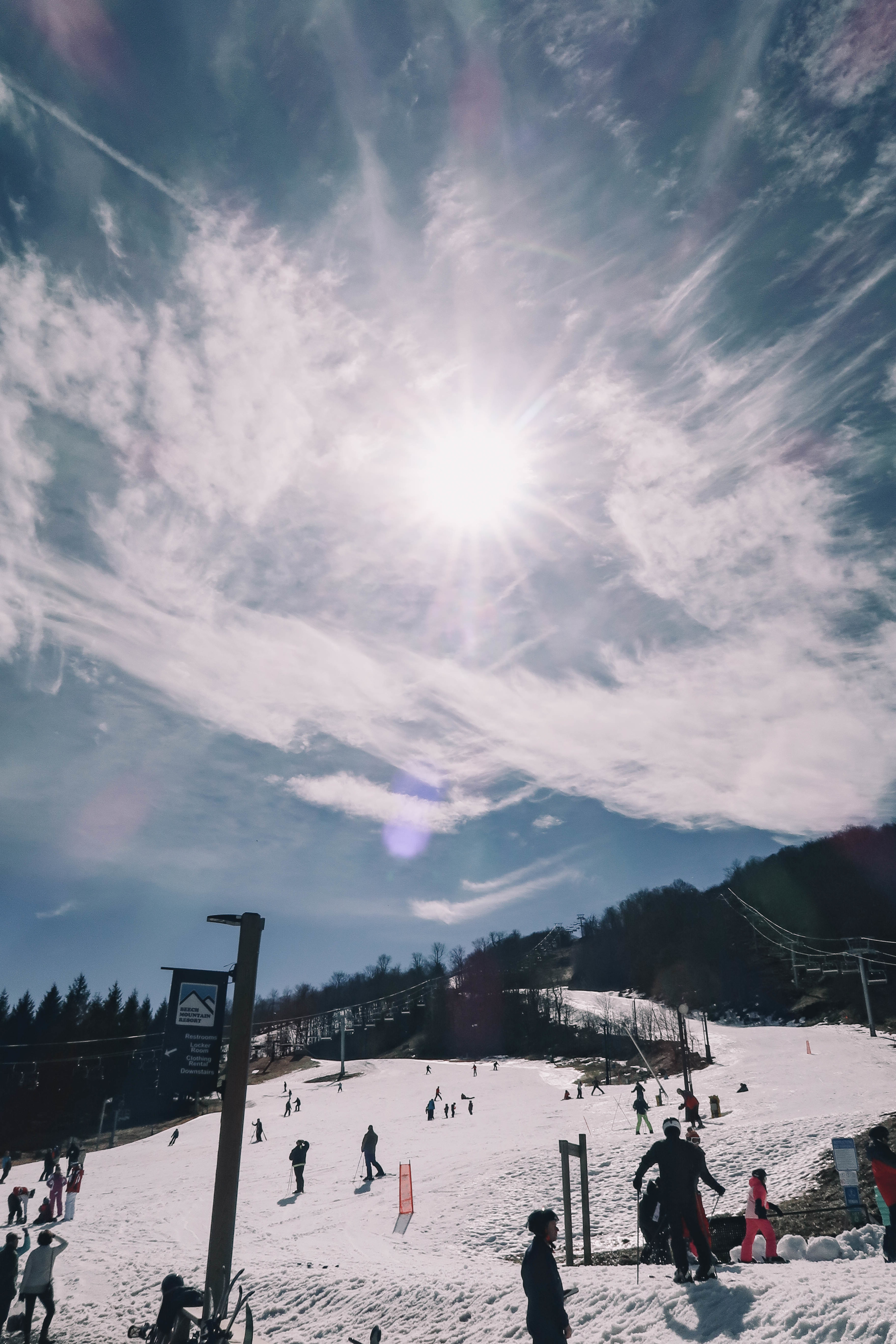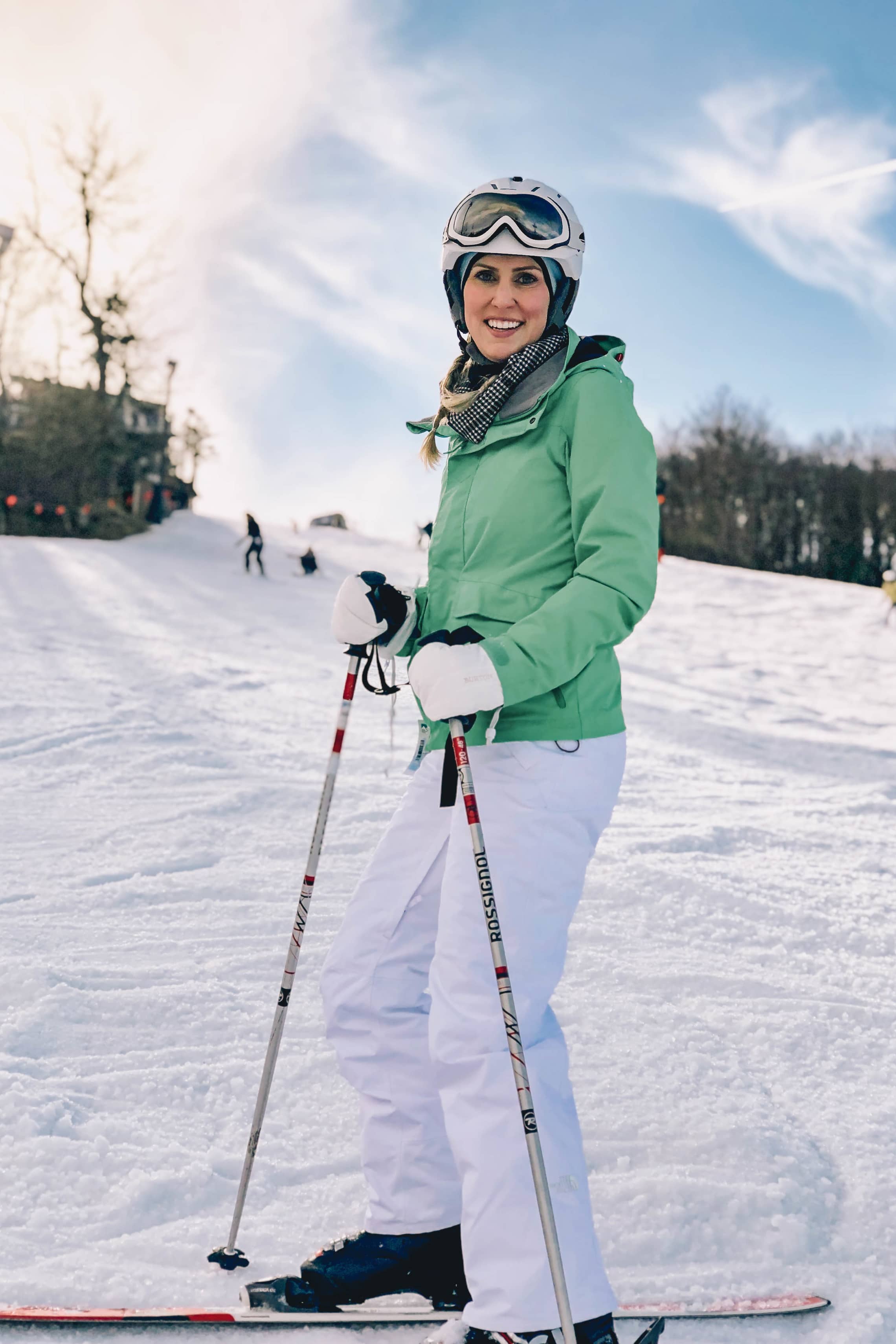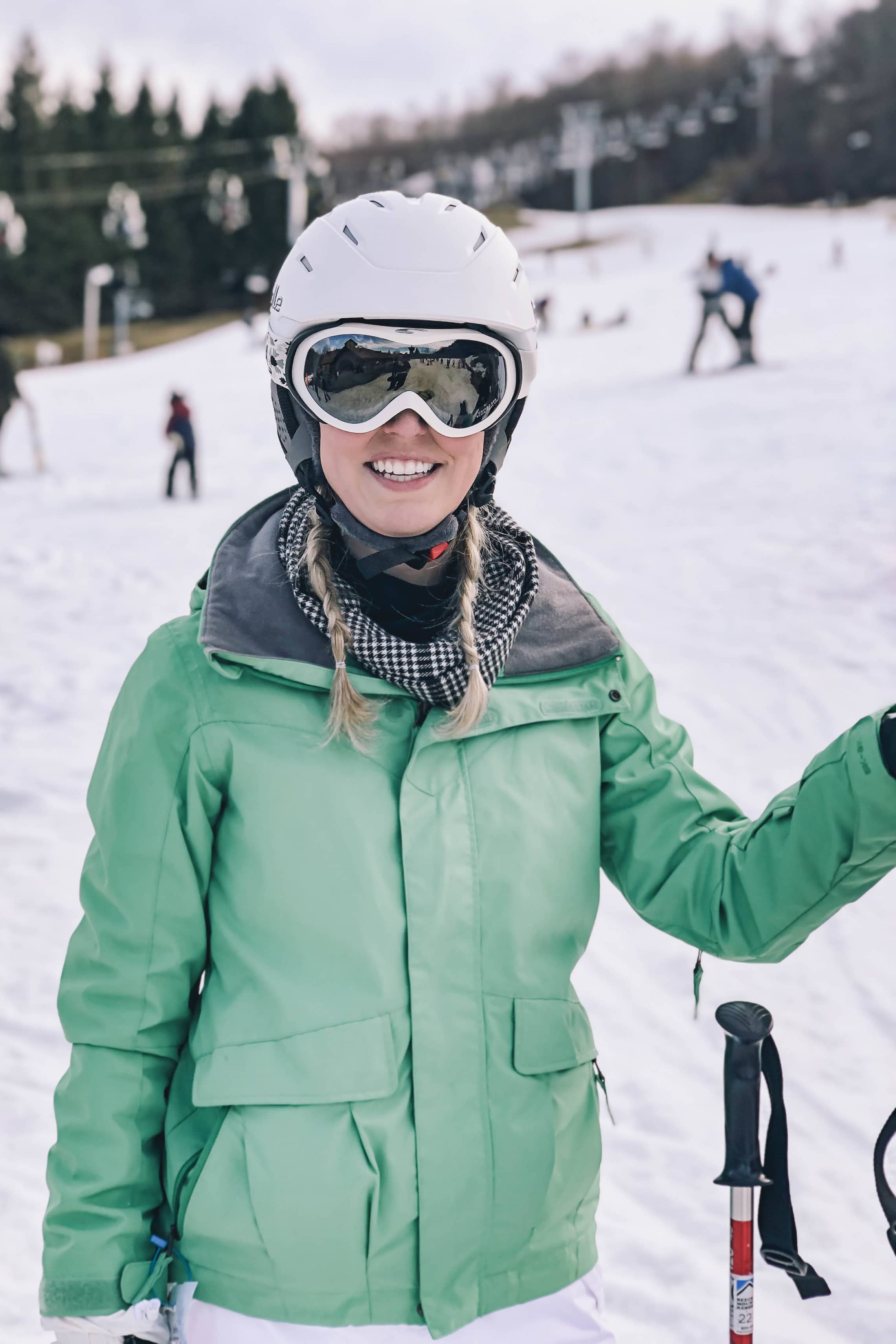 Because I still balance a full-time corporate job during the week, I often like to make plans for long weekends that allow me to experience new places without using up all my vacation time… I like to save it for long international trips like we did for Italy and Asia!  Knowing North Carolina was not only beautiful in the fall (hello, leaf peeping season!), we decided to plan a weekend ski trip since it's really the closest destination that we could drive to and enjoy some winter sports.  While I grew up learning to water ski and wakeboard at the lake just outside of Augusta, I learned how to snow ski in North Carolina.
It wasn't until I visited Sweden that I tried snowboarding for the first time.  While I wasn't great, I stuck with it. And when I met the hubby almost nine years ago, he was so big into snowboarding I figured I would just continue trying to master that instead of going back to skiing. However, after our last trip to Colorado, I had a gnarly wipeout coming down the slopes and my body decided it might be time to return to something I was good at… skiing.
Well, I at least hoped after over 10 years I would still be good at it. 😉
So keep scrolling to check out the full Beech Mountain travel guide below with details on our ski trip (and how I handled skiing vs. snowboarding), places to eat, things to do, places to stay and so much more!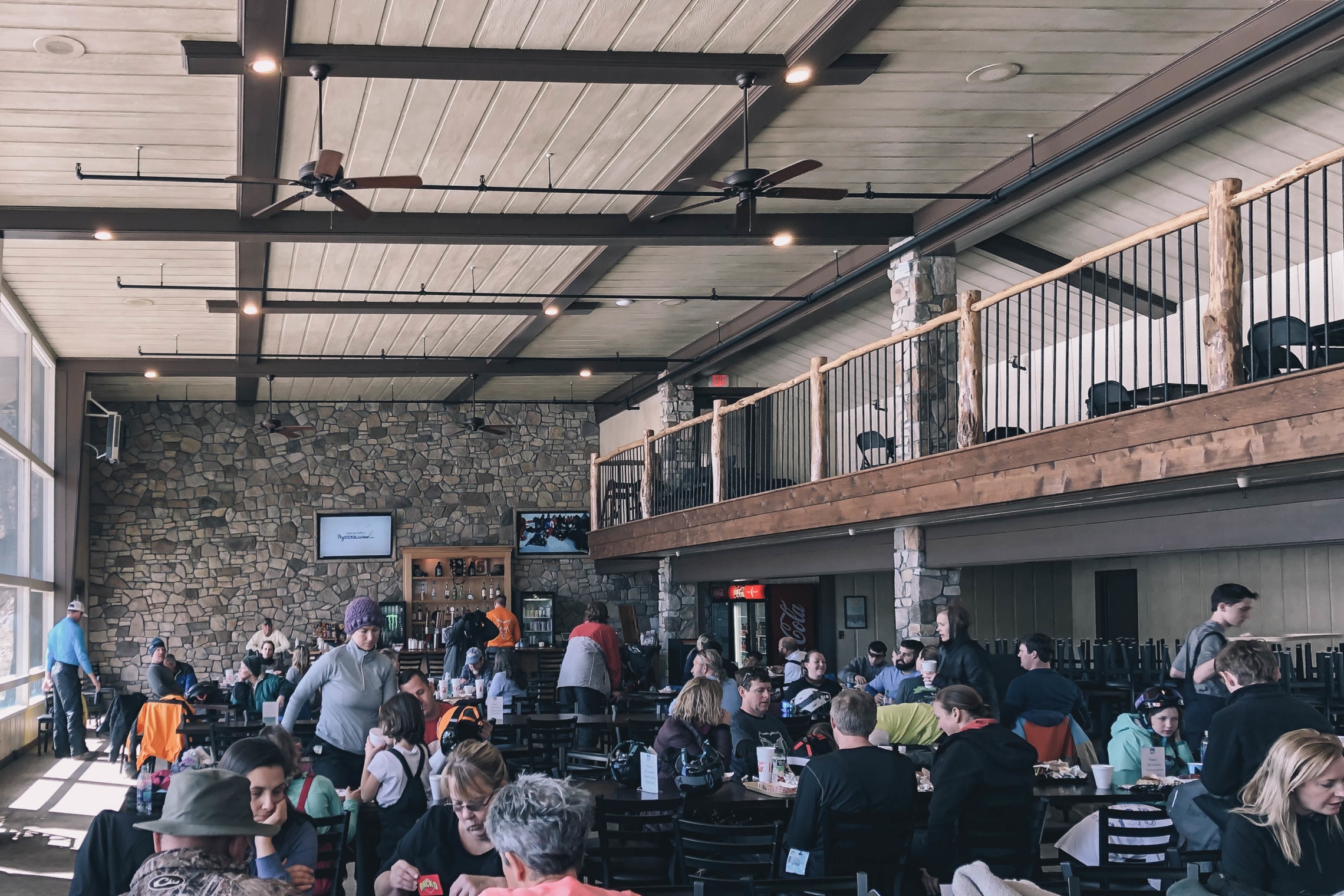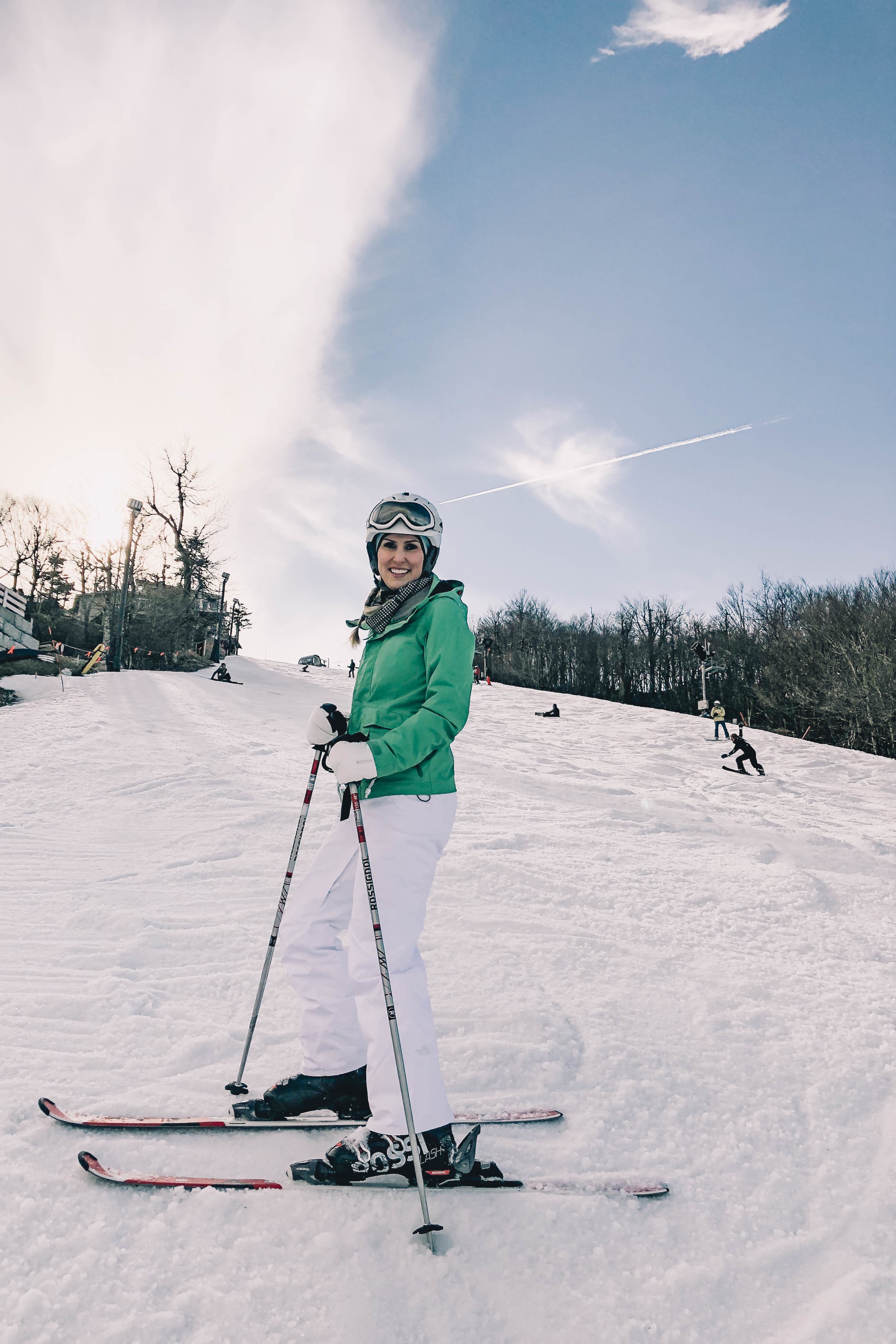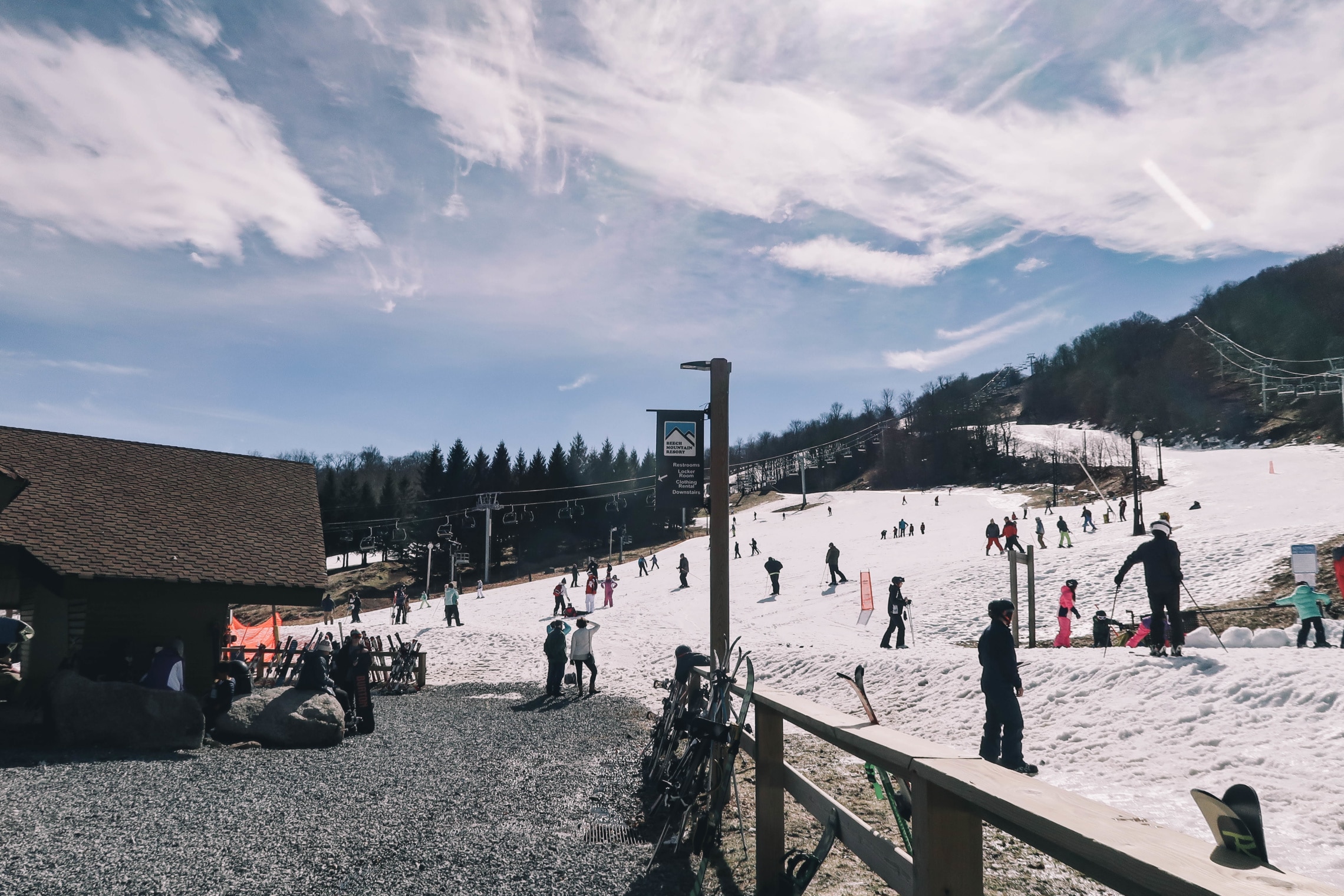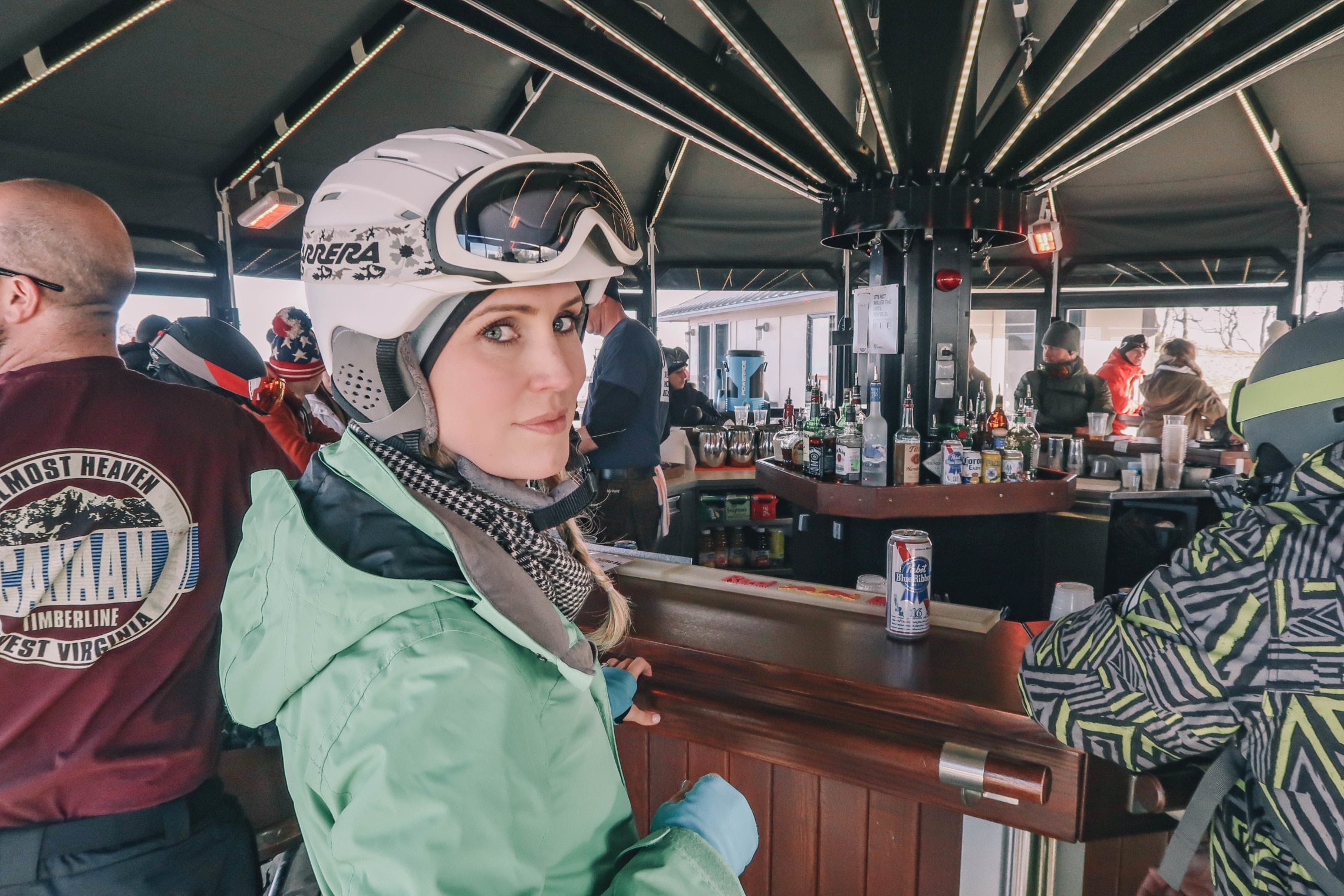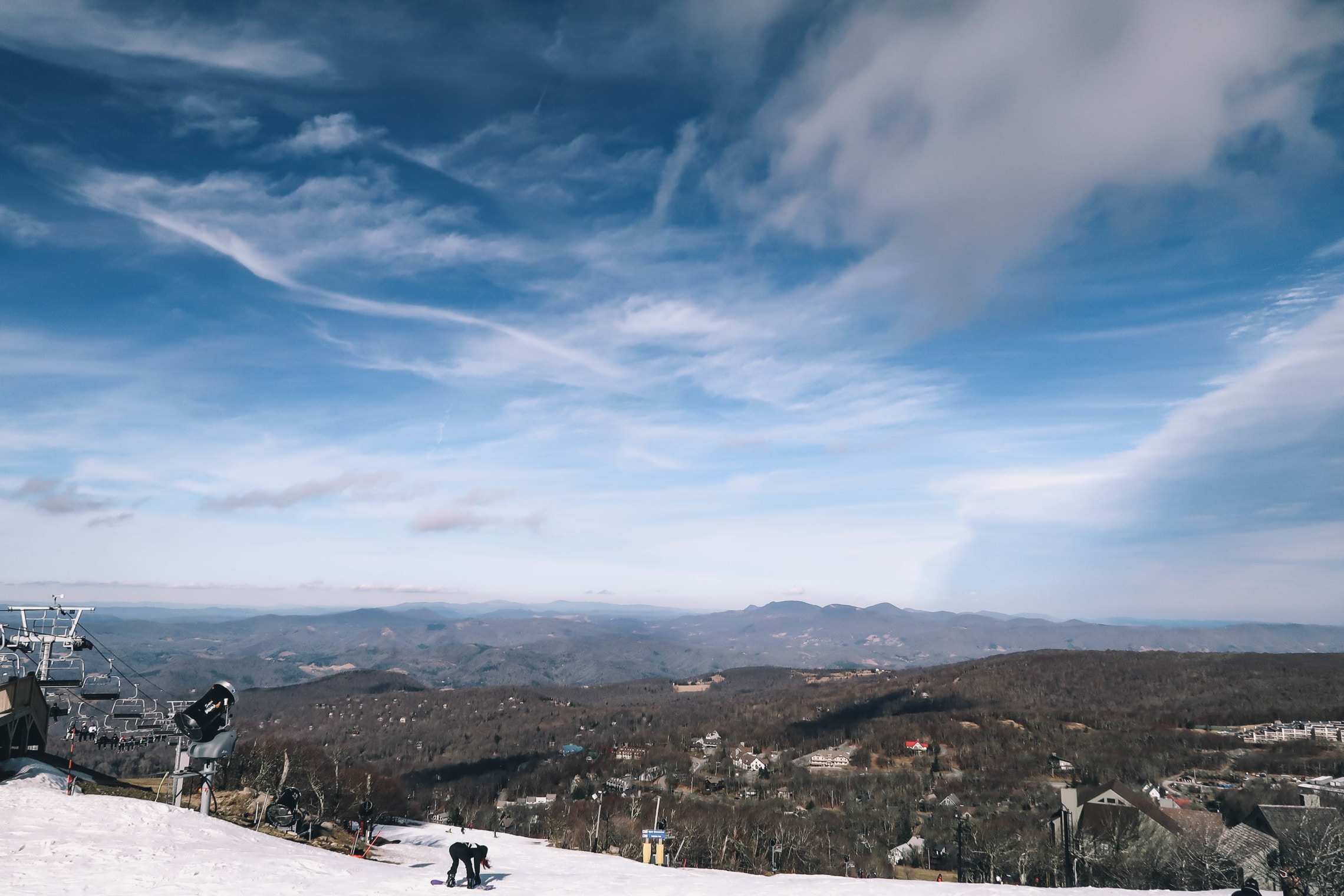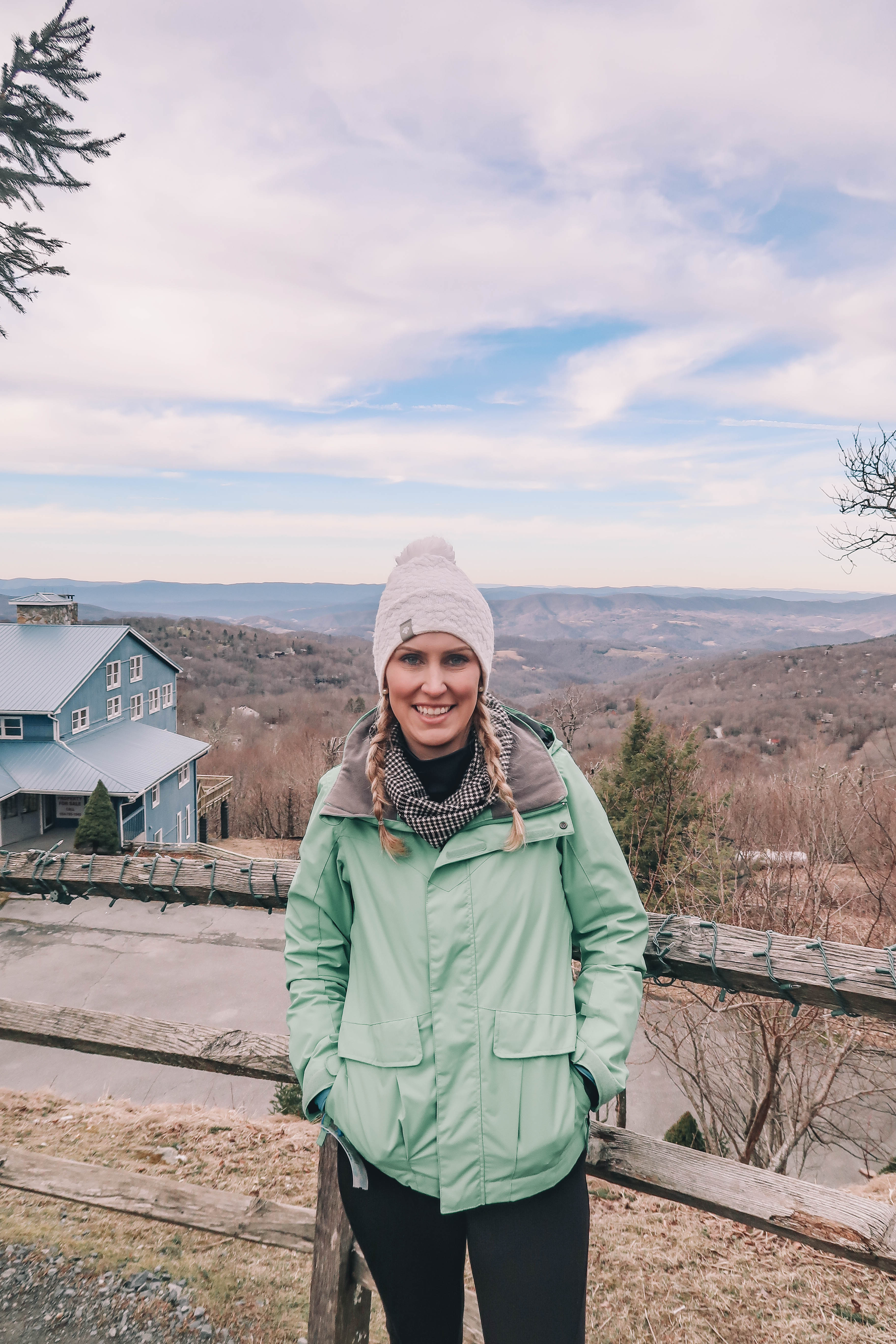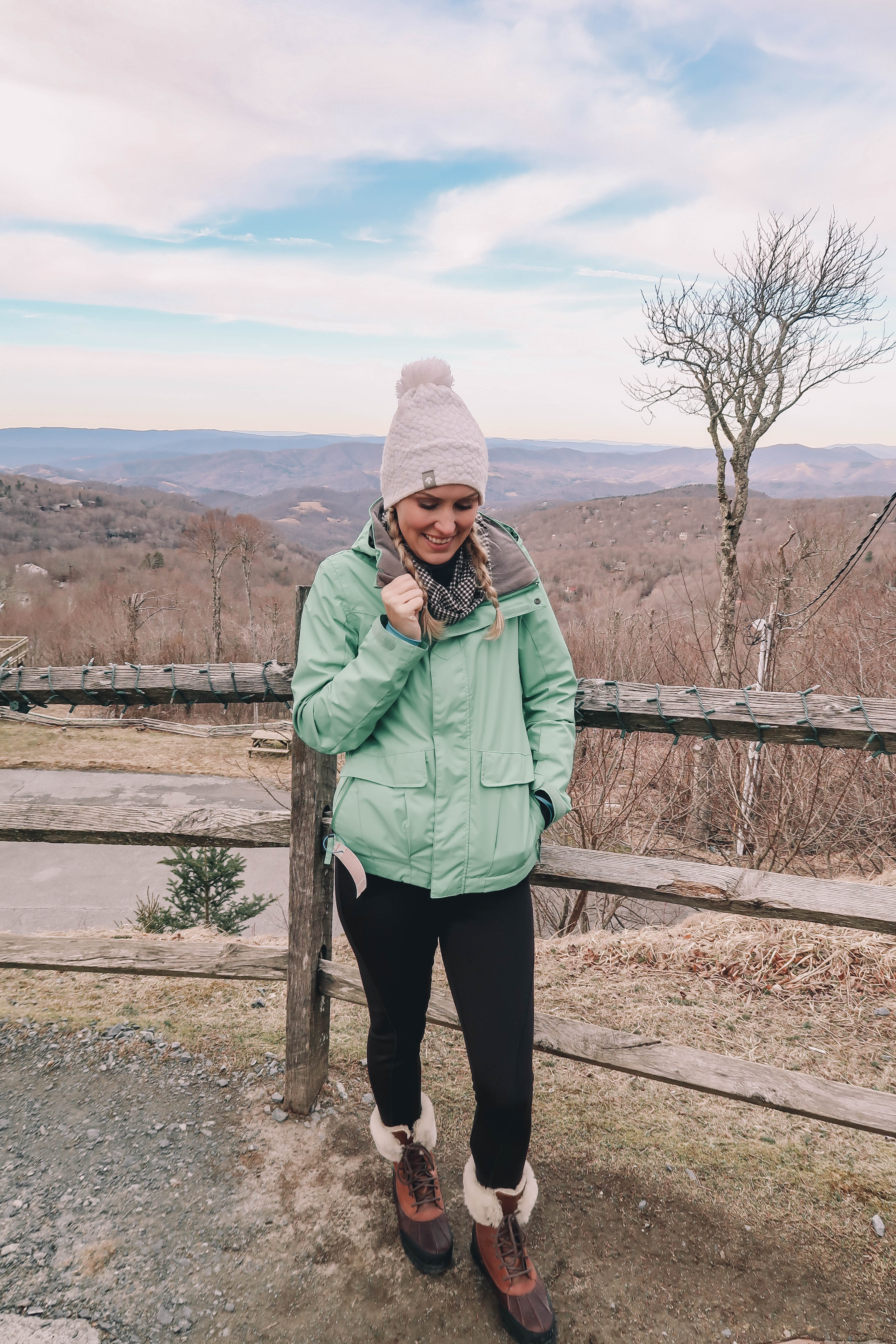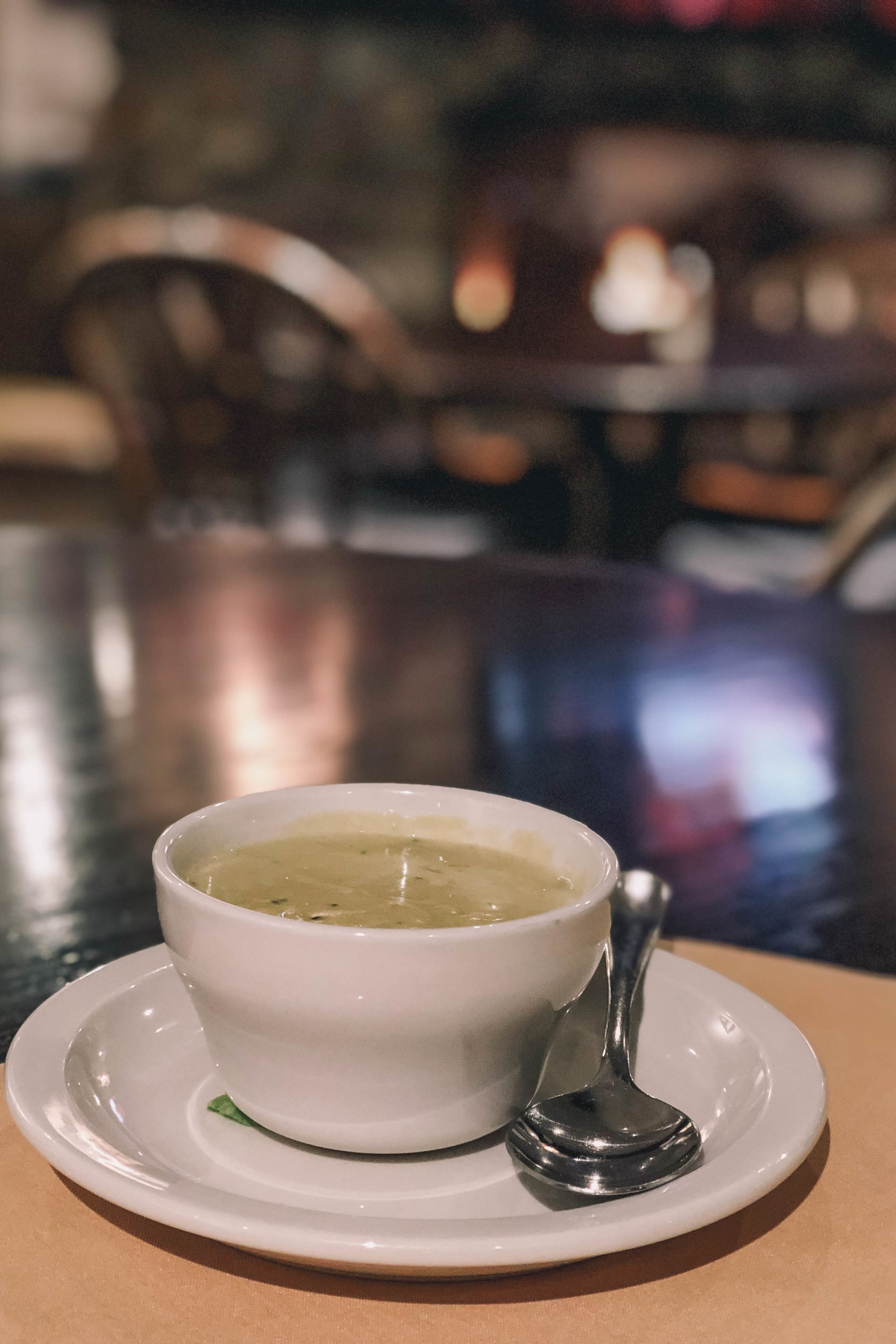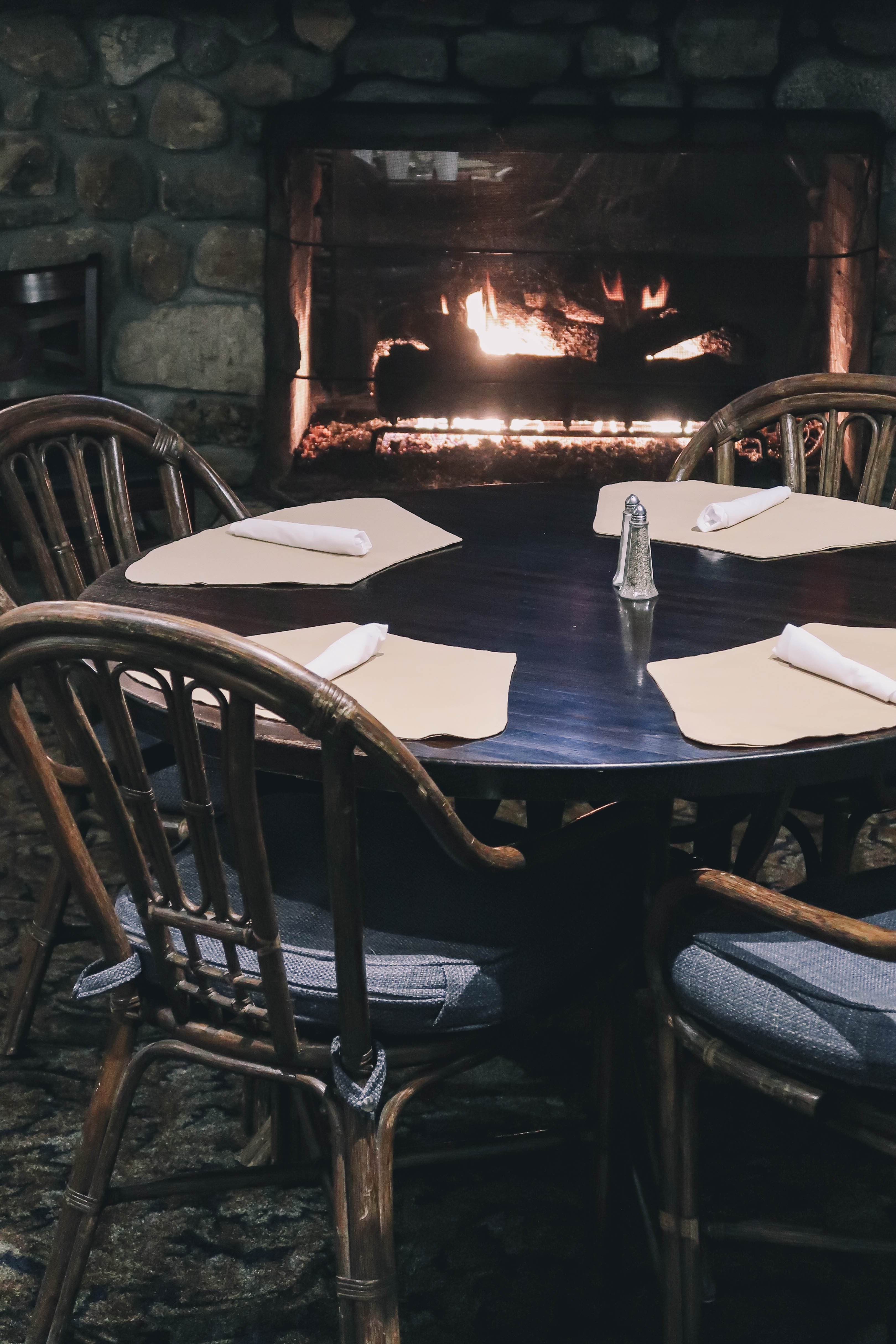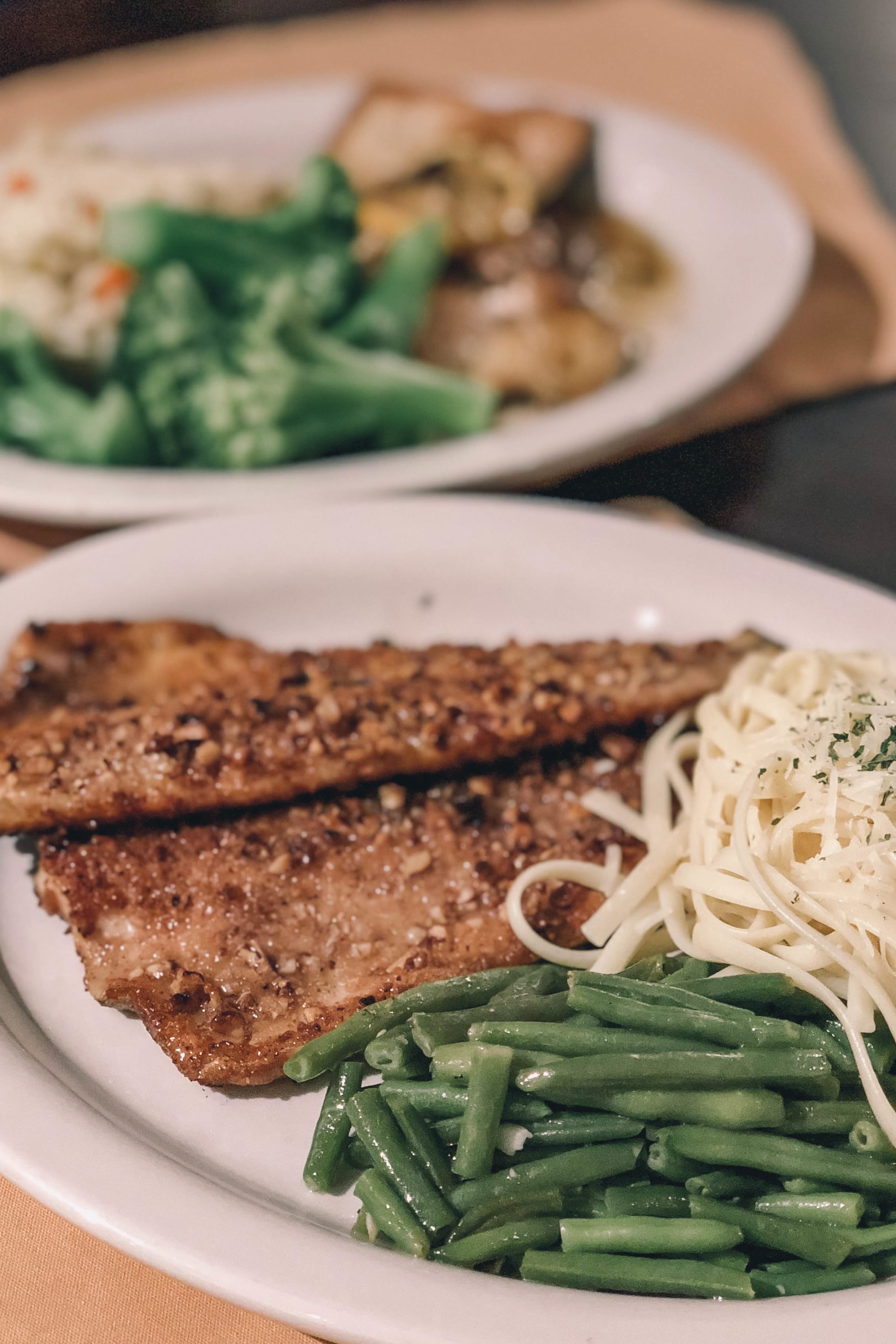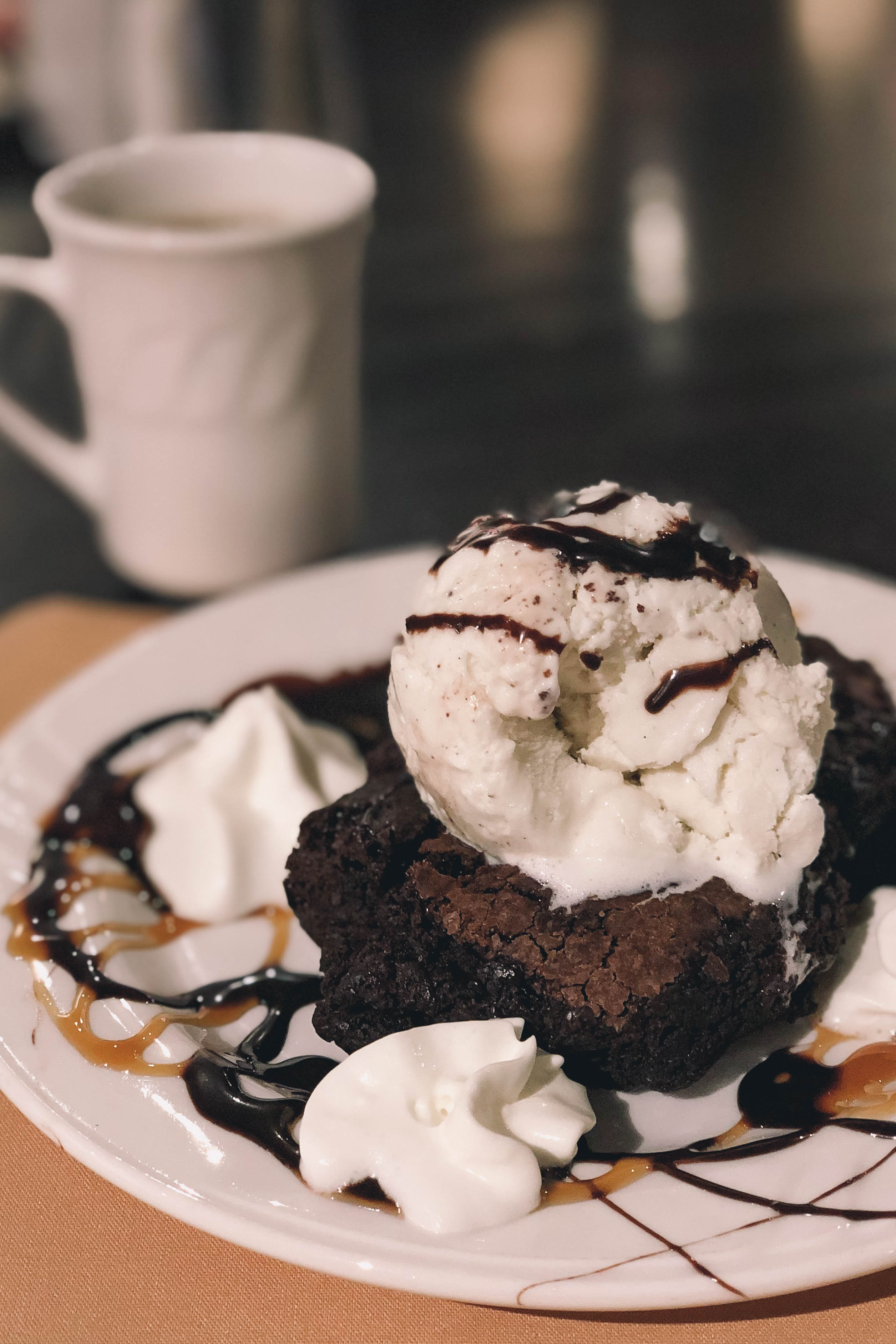 Skiing & Snowboarding in Beech Mountain:
We spent plenty of time on the slopes at Beech Mountain Resort. With such a big gap in time since I last skied, I decided it might be smart for me to start off with a ski lesson.  The instructor was great, but after the first 10-minutes, it all came back to me and I was ready to hit the slopes (slowly).  I started with a few runs down the bunny slope with a bunch of 5-8-year-old kids whizzing by me before I felt confident enough to venture out onto the mountain.  The hubby was a good sport and accompanied me down a couple of the smaller slopes before suggesting we head up to the top.  My confidence was probably stronger than it should have been because by the time we made it off the lift, I was a bit nervous that I wasn't ready for this run just yet.  I only had one option to get down the mountain and they were attached to my feet which meant I had to muster up some courage fast.  So after popping into the 5,506 Sky Bar, I was ready to start the trek back down the mountain.
These slopes were definitely not as high as those from our Colorado trip, but they were still pretty intimidating for a beginner skier.  I pizza-sliced almost all the way down the first half of the mountain before I was ready to start zooming down the hills.  I may have been a little rusty, but I felt right at home on skies and this trip confirmed that while snowboarding all these years has been fun, I'll be hanging up my board and going back to skis.  We didn't end up skiing after the sun went down (it's just too cold for me!), but a ton of people took advantage and I can imagine it's something different I should eventually try at least once!
Beyond the Snow… More Things to Do:
I really enjoyed the live entertainment on Friday and Saturday night at Beech Mountain Brewing Co.  The resort lines up a ton of great acts (seasonally) so you'll be able to step off the slopes and make it to a show within minutes – if that's your jam 😉
In addition to winter sports, Beech Mountain is a great destination for Spring, Summer, and Autumn too.  There are a ton of great hiking and biking trails featuring tons of scenic overlooks with gorgeous views of the North Carolina mountains.  If you like adventure, you can check out the 7-mile Emerald Outback trail park for mountain biking, hiking, and trail running.  Beech Mountain Resort is pretty versatile and various runs double as downhill mountain bike trails in the summer. If you really want to spend some time in nature, you can do a little trout fishing at Buckeye Creek and Pond Creek which are known to be trout havens.
Plus, there are over 127 bird species to watch at Beech Mountain if you are into that sort of thing.  When visiting Beech Mountain Resort during warmer weather, there's rooftop yoga at the 5,506 Sky Bar and a summer concert series at Beech Mountain Brewery that sound like a lot of fun! There are also scenic lift rides in the summer where you can catch some great views of North Carolina's lush landscape and mountain scene.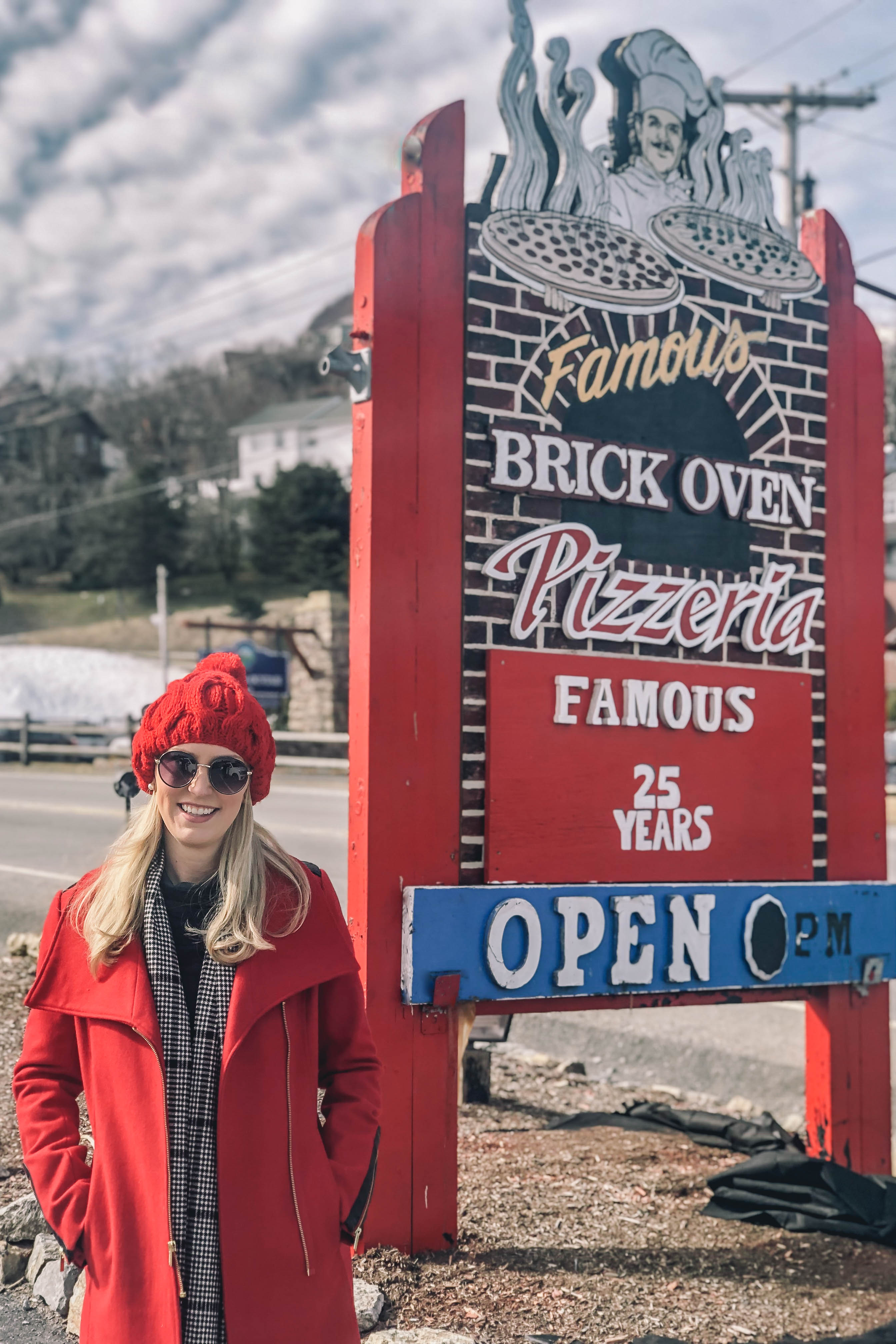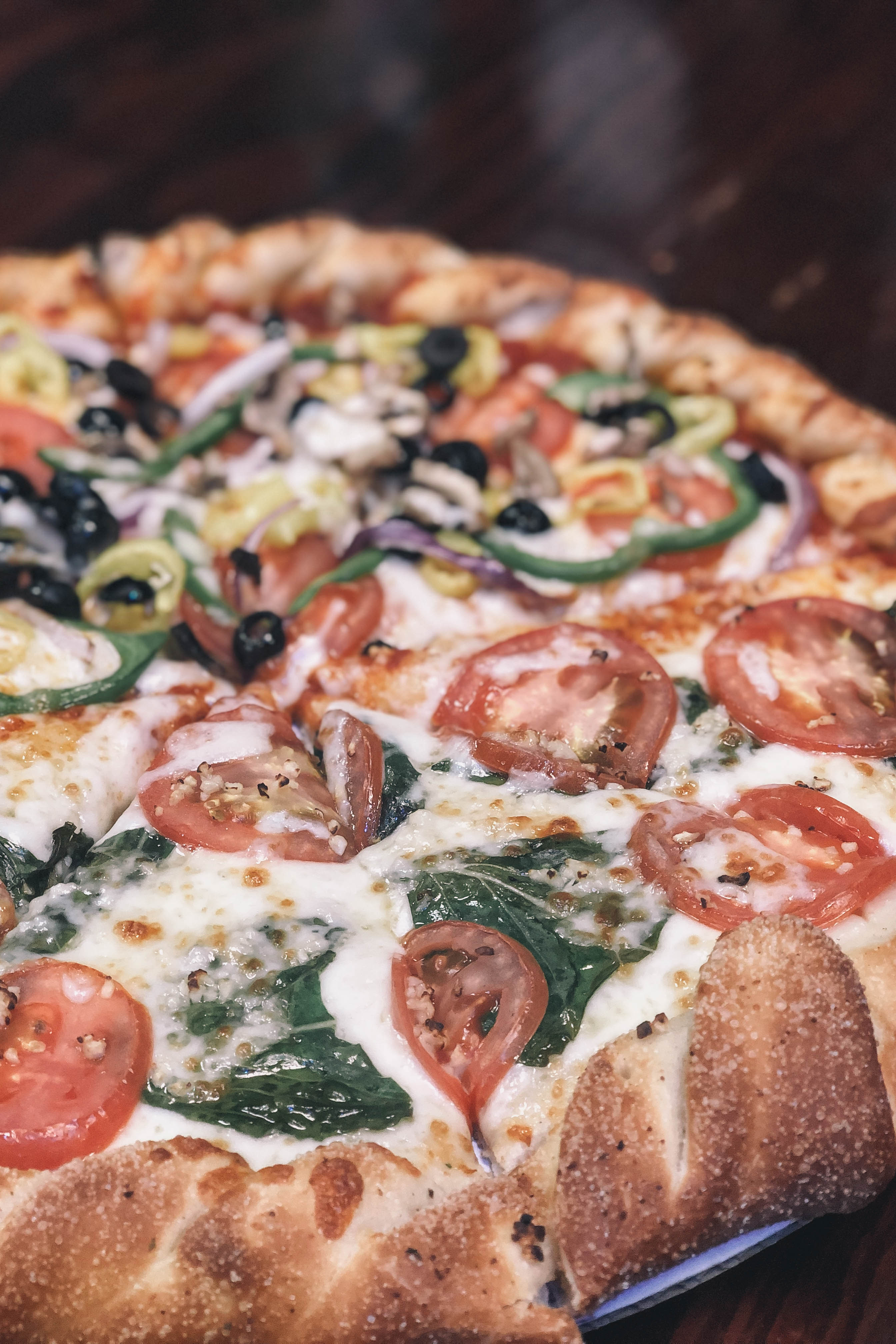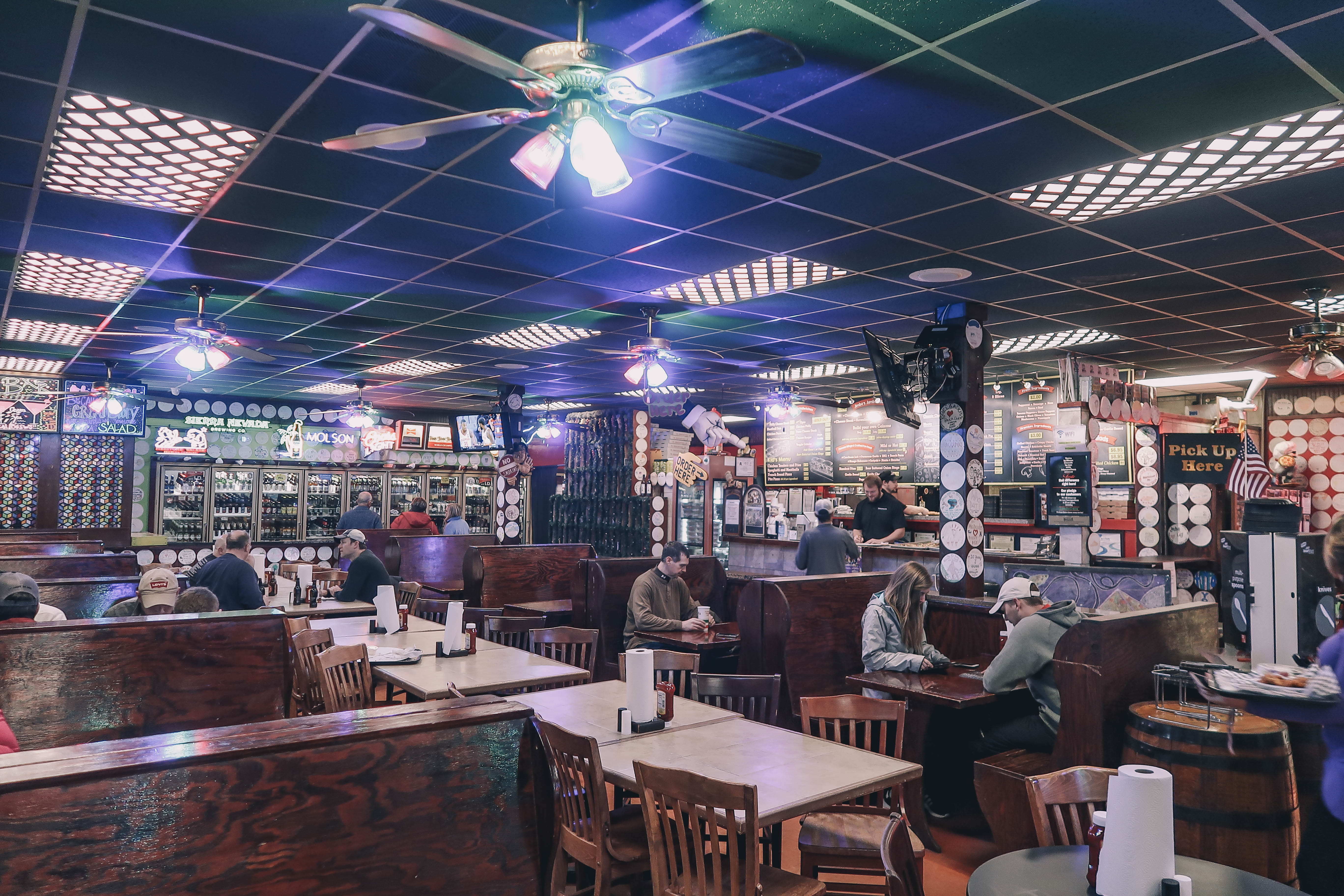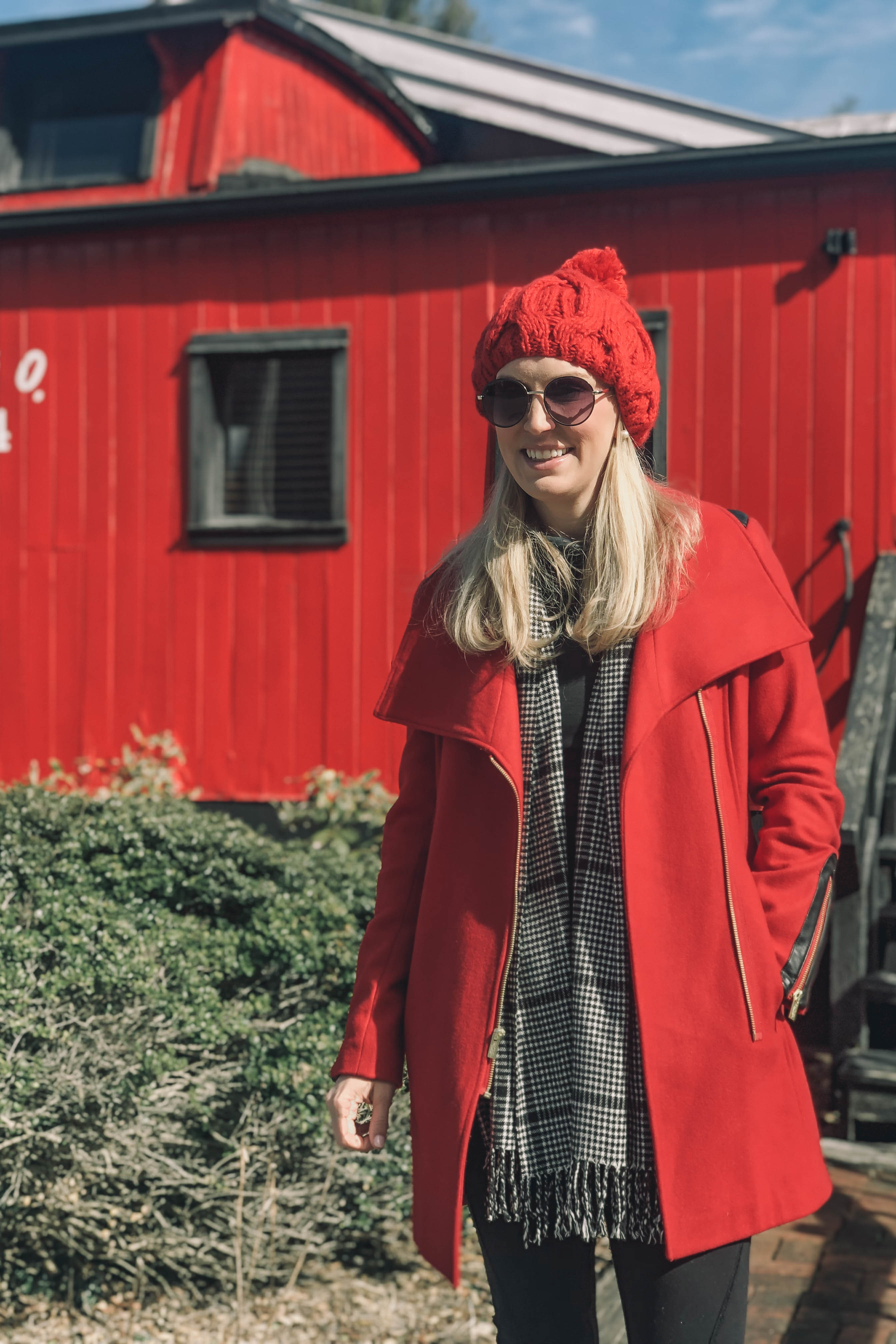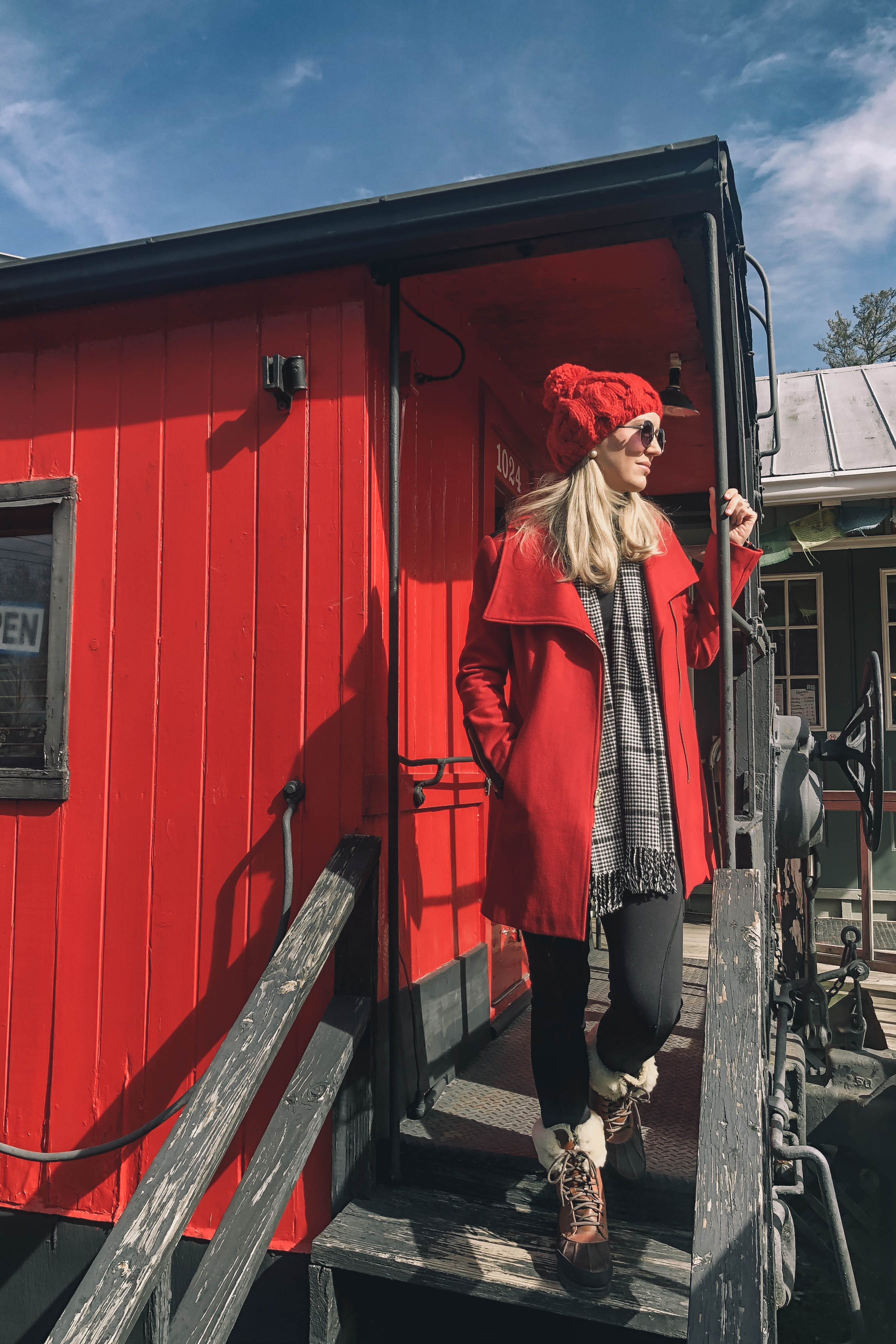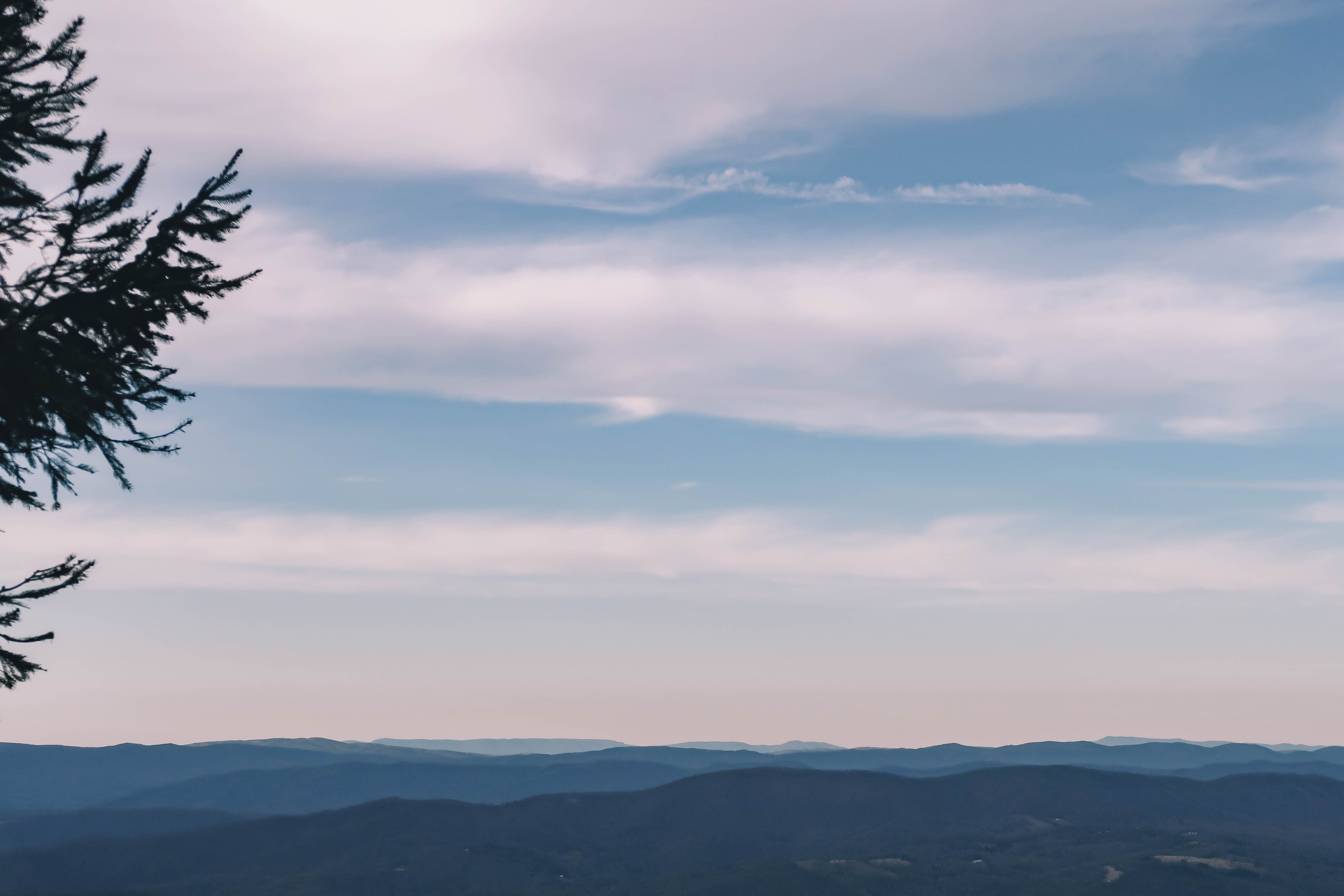 Places to Eat:
There are few places to eat in Beech Mountain that provide a little something for every taste palette and a majority are boutique locally owned restaurants which I love even more!  We dined at Famous Brick Oven Pizzeria on National Pizza Day – February 9th – and Beech Mountain Resort's Lodge for our lunches before hitting the slopes each day. The owners of Famous Brick Oven Pizzeria are especially kind-hearted and I'm glad I had the opportunity to chat with one of the owners (who took it over from their parents). We also enjoyed relaxing dinners at Alpen Restaurant and Rascal's that helped give us energy after lots of exploring during the days.
Local Restaurants in Beech Mountain:
Famous Brick Oven Pizzeria
A family-owned local pizza joint with friendly staff and relaxed vibes.  Perfect for lunch or dinner with family or friends. Open daily.
402 Beech Mountain Parkway, Beech Mountain, NC 28604
Fred's Backside Deli
Stop by for breakfast or lunch at this local hot spot for families near the center of town. Open daily.
501 Beech Mountain Parkway, Beech Mountain NC 28604
Mile High Tavern
Looking for late night fun? Mile High Tavern is the local destination for a full bar, outdoor fire pit and live entertainment that's perfect for après–ski without all the fussiness. Open Thursday – Sunday.
1003 Beech Mountain Parkway, Beech Mountain, NC 28604
Alpen Restaurant
Conveniently located in the Beech Alpen Inn, just off the main route through town. Enjoy mountain views while dining by the fireplace, cozy up by the bar or take in the outdoors with patio dining. All served up by an incredibly friendly staff. Open daily.
700 Beech Mountain Parkway, Beech Mountain, NC 28604
Beech Mountain Grille
Comfort food in a great environment, Beech Mountain Grille has appetizers, burgers, sandwiches and a ton of other signature dishes. Open Thursday – Monday.
502 Beech Mountain Pkwy, Beech Mountain, NC 28604
Beech Mountain Resort's Lodge
When hanging out at Beech Mountain Resort, you can stop by the Lodge for a quick bite to eat and snacks while you warm up from hitting the slopes. Expect burgers, fries, and other standard quick order options.
1007 Beech Mountain Parkway, Beech Mountain, NC 28604
Beech Mountain Brewing Co. Taproom & Grill
One of the only U.S. breweries owned and operated by a ski area, this is a great place to unwind and enjoy some of the live music lineups in Beech Mountain Resort.  Open daily depending on the season!
Bullwinkel's
Pop into this casual pizzeria for hand-tossed hearthstone pizza, contemporary Italian dishes, drinks and more. Open daily.
606 Beech Mountain Parkway, Beech Mountain, NC 28604
Rascal's
A bar & grille with friendly staff and a variety of soups, salads, sandwiches and other great entrees for lunch and dinner. Open daily.
1005 Beech Mountain Parkway #1, Beech Mountain, NC 28604
Holy Smokes BBQ
Delicious BBQ the whole family will enjoy. Open daily.
3363 Beech Mountain Parkway, Beech Mountain, NC 28604
Valle De Bravo
Mexican grill with homemade and authentic flavors. Open Daily.
608 Beech Mountain Parkway, Beech Mountain, NC 28604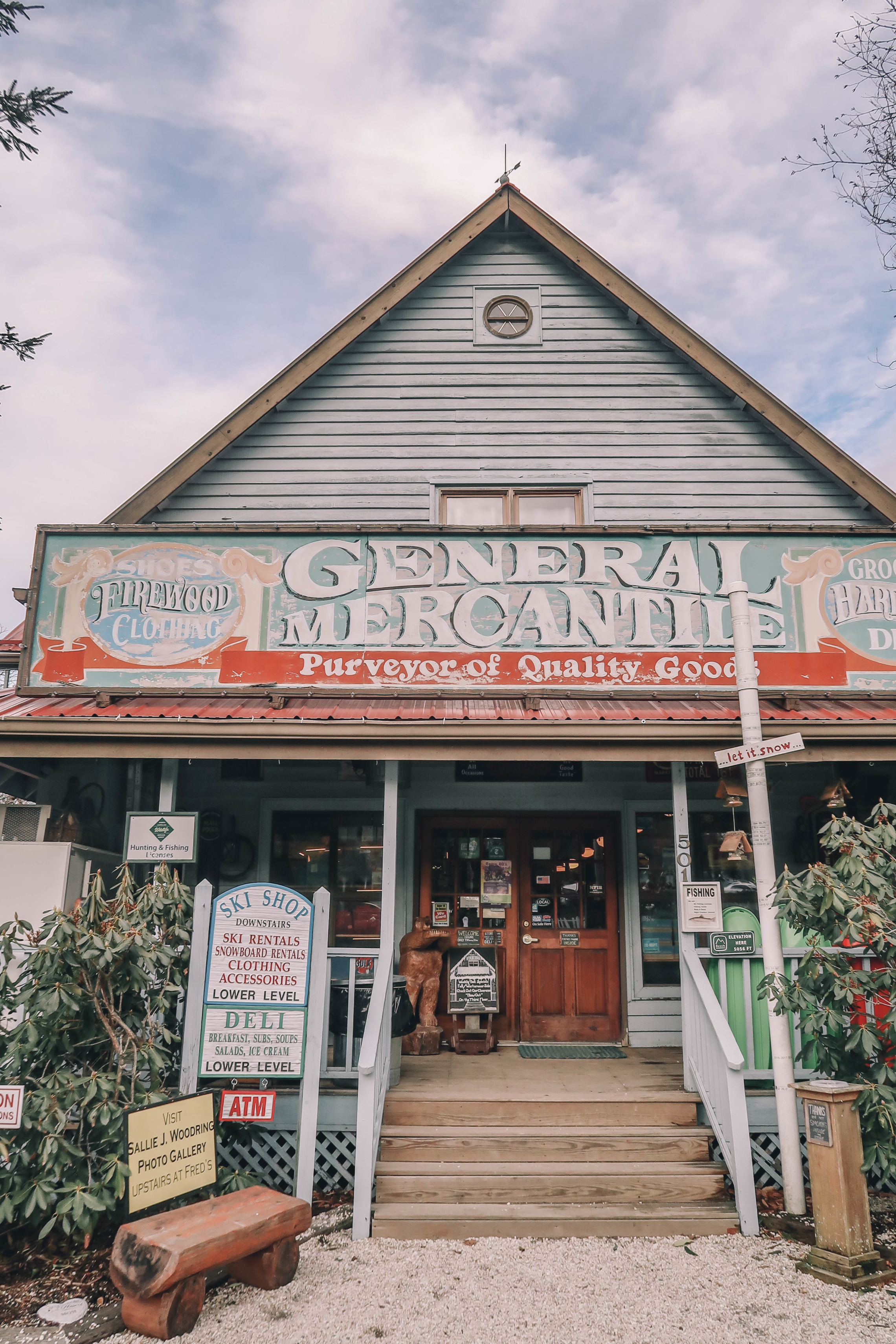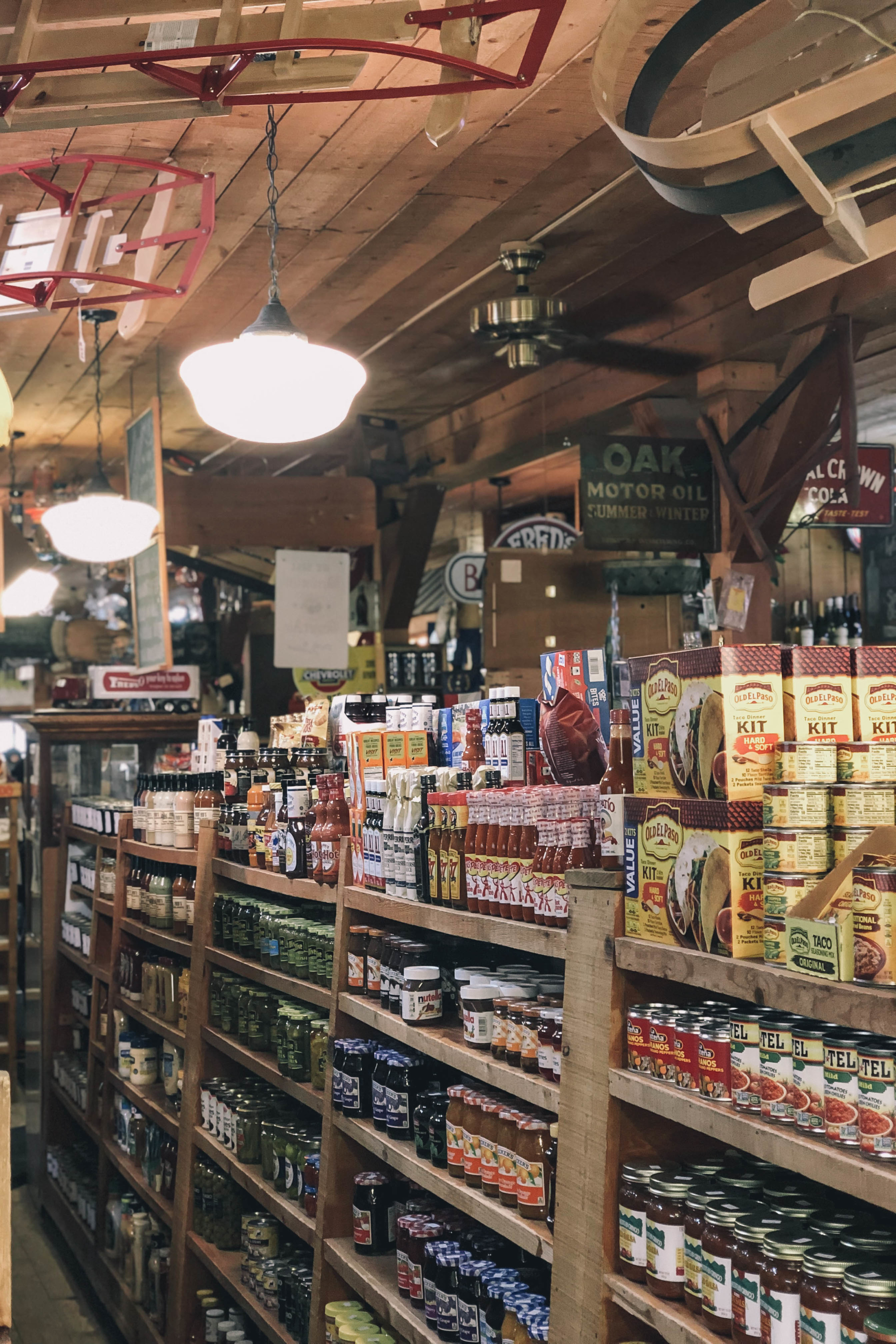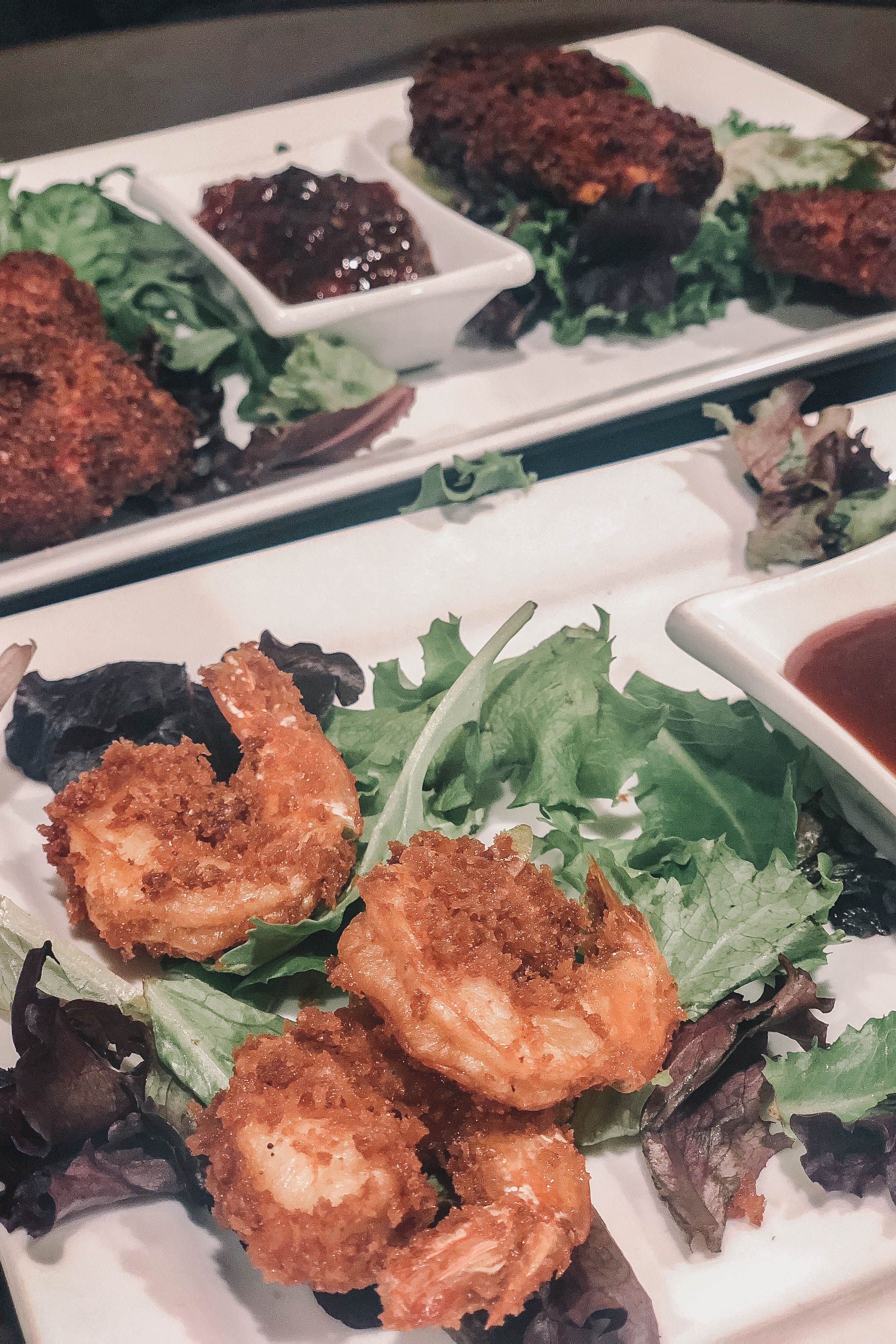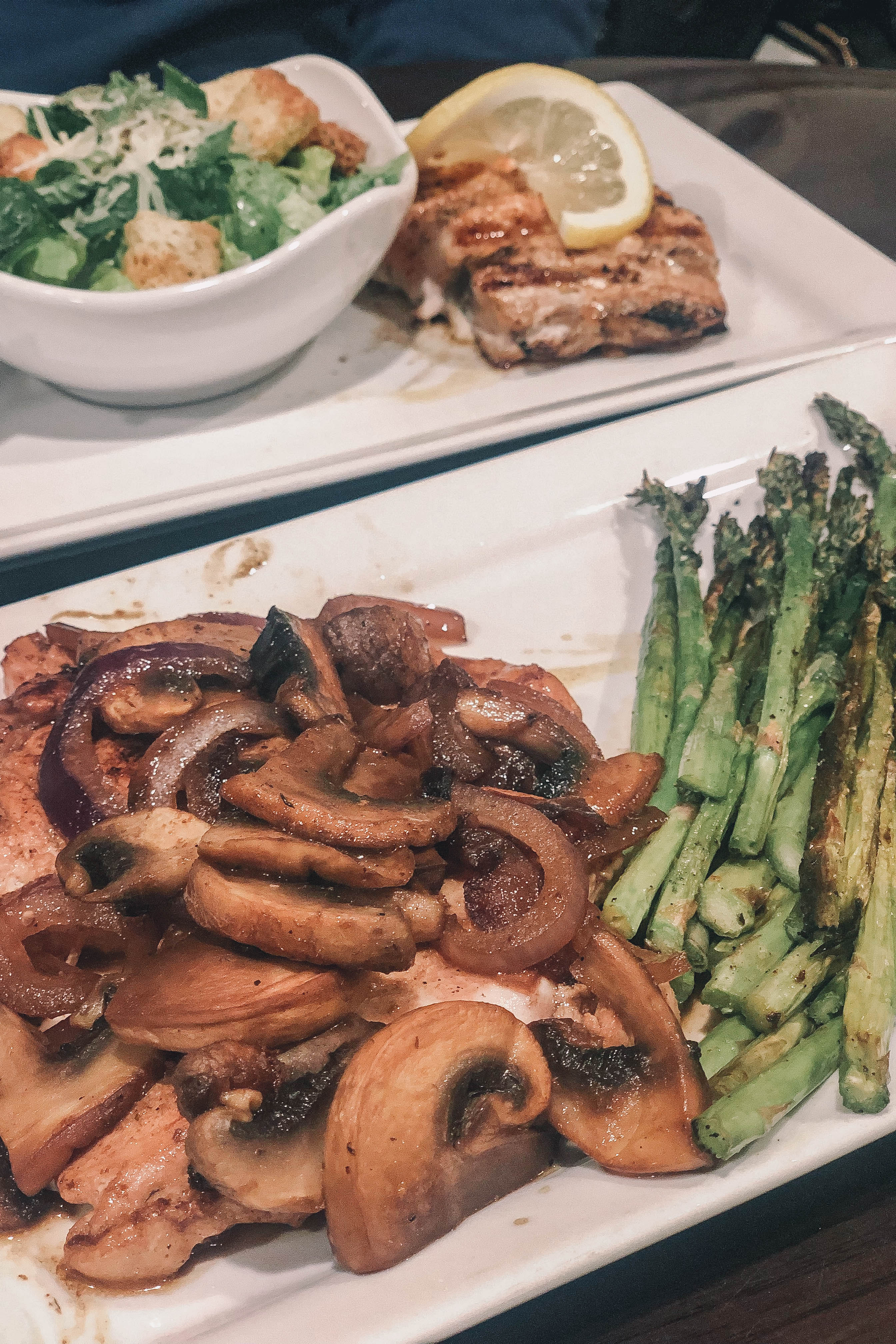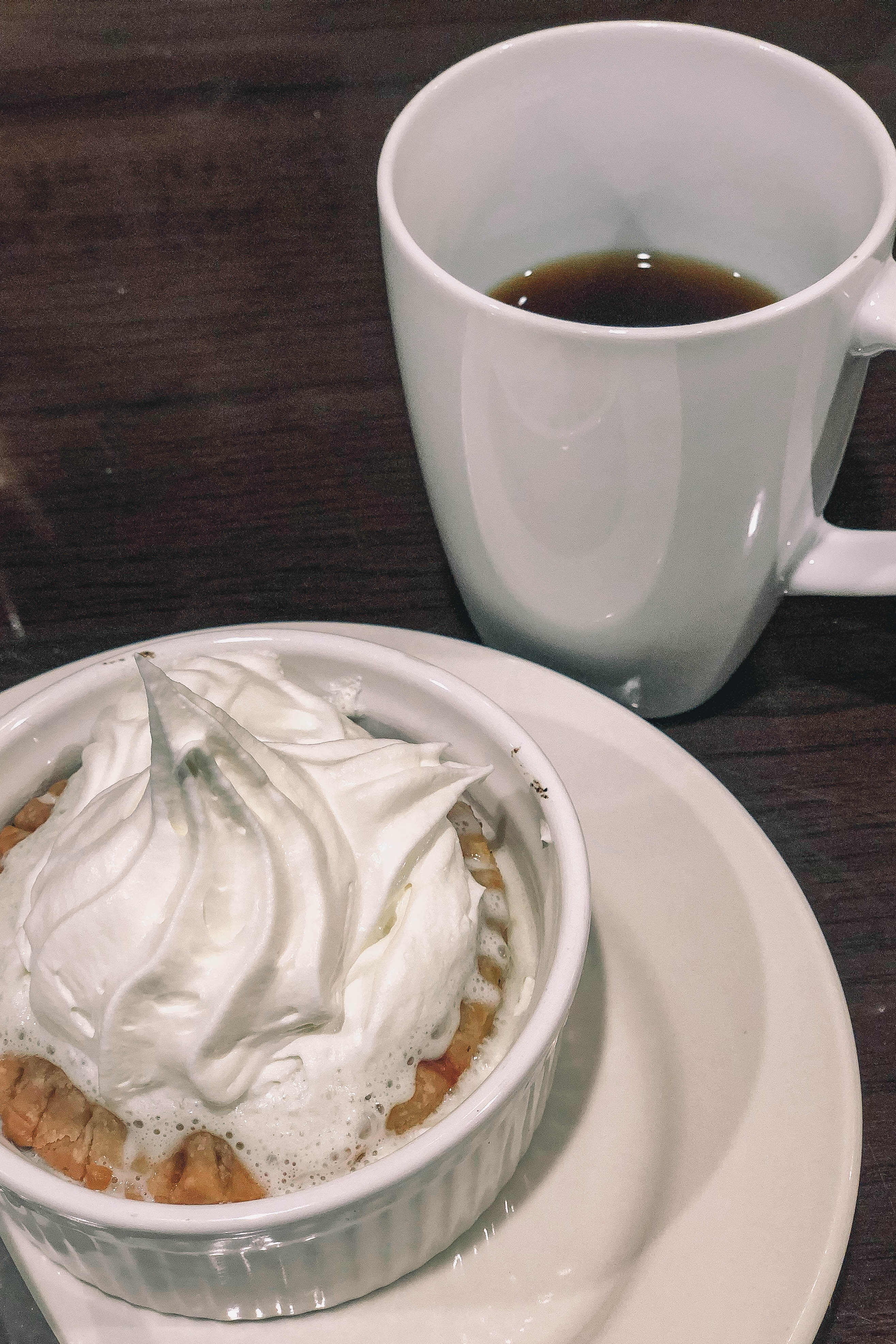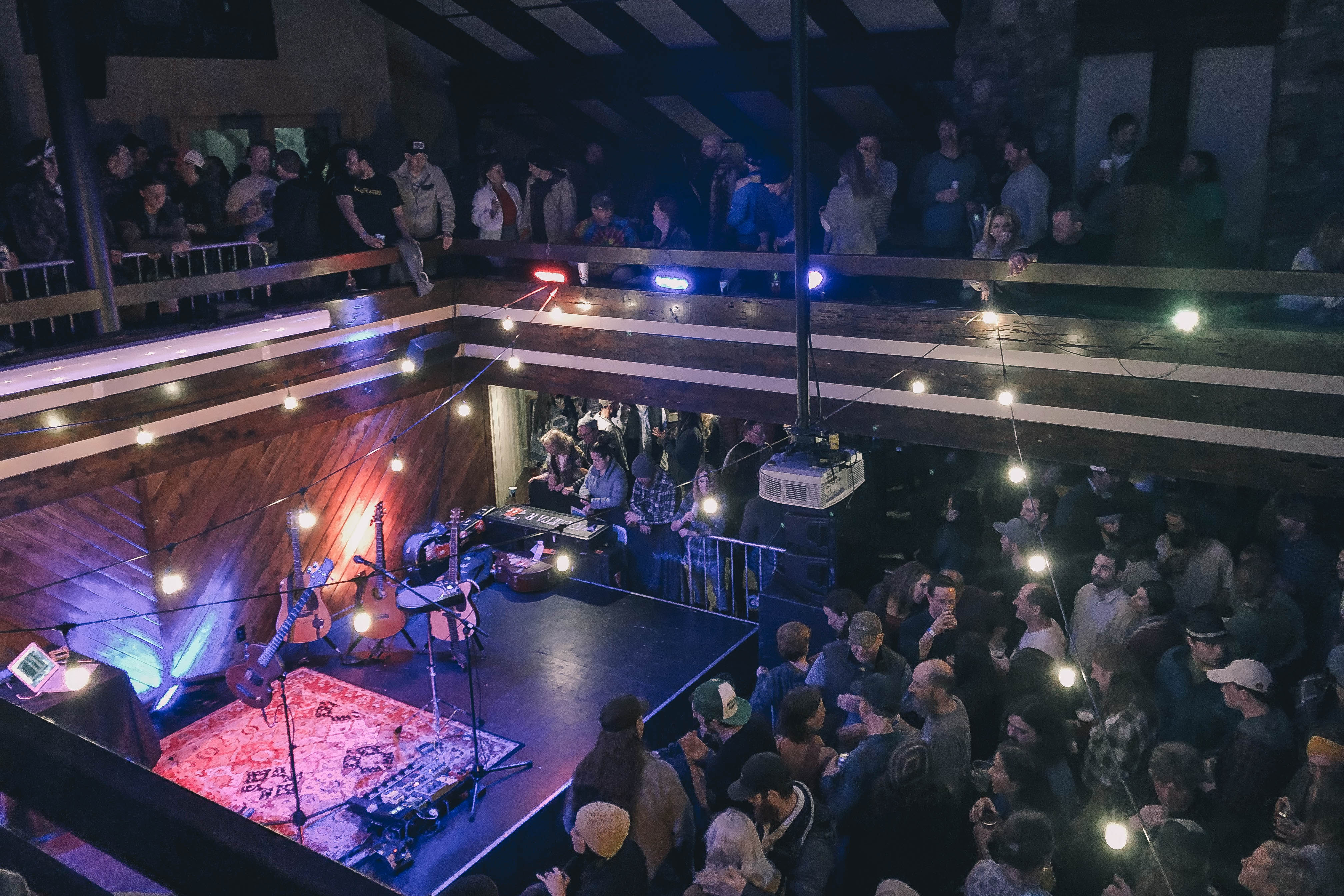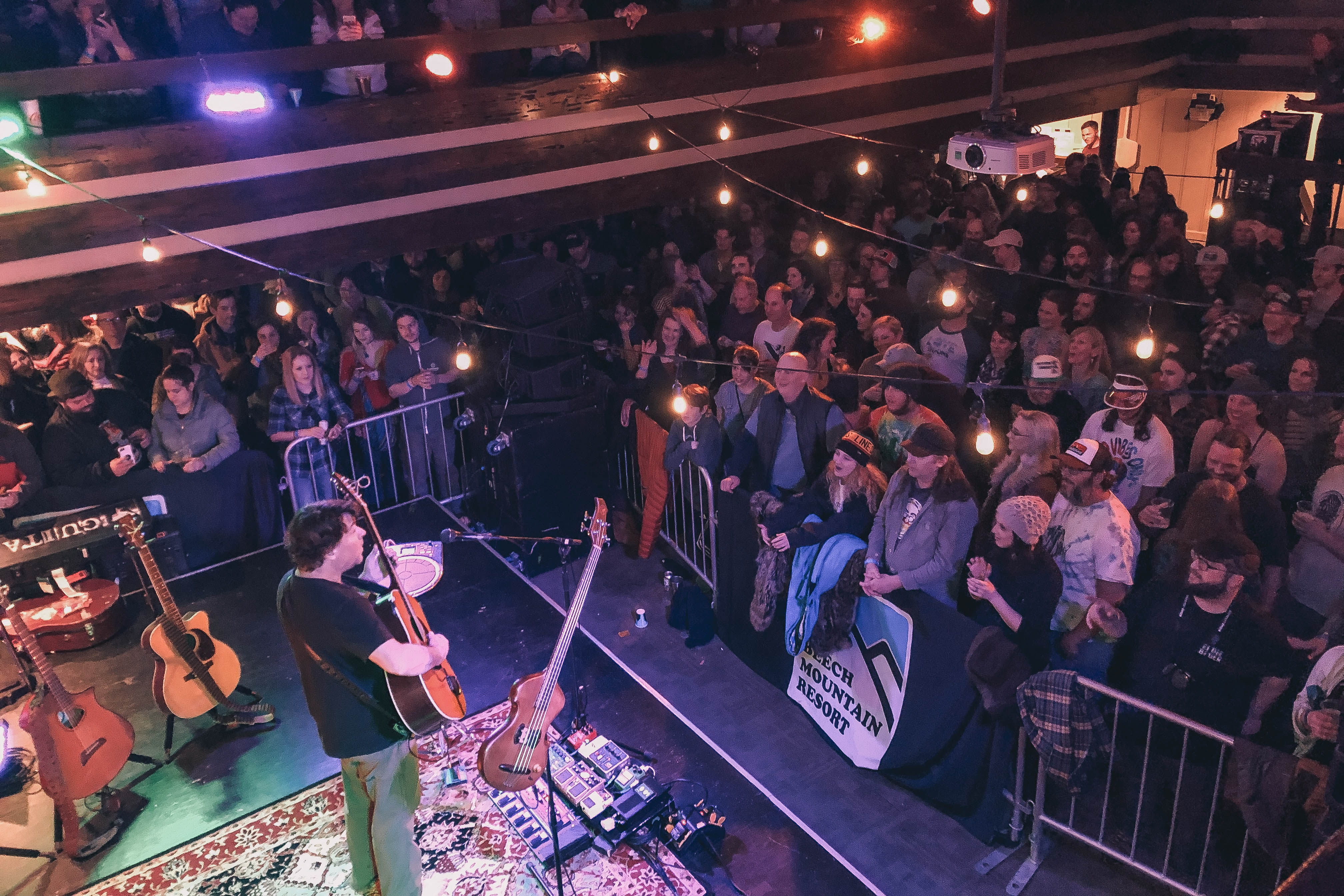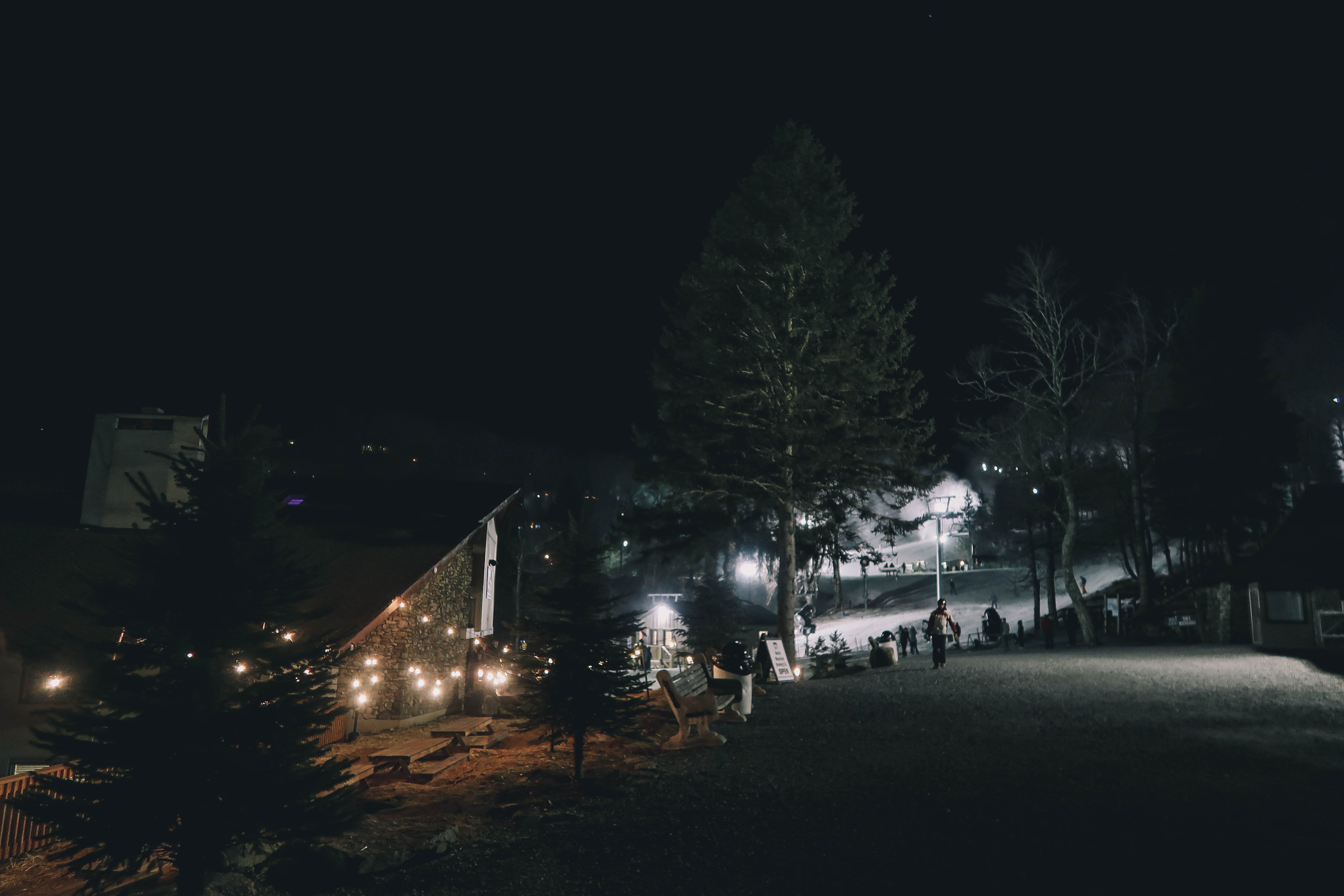 Places to Stay:
Most rooms in Beech Mountain can be found for under $100 per night which is incredibly reasonable for planning a little getaway.  We stayed at a condo that was rented through Beech Mountain Realty and Rentals. Our condo was quaint and perfectly located just walking distance to Beech Mountain Resort.  Regardless of renting a place for the whole family or just a romantic couples weekend, they have something to accommodate all party sizes and they even have some pet-friendly options too!
More Than a Winter Retreat:
Bottom line is that, no matter what you are into, there are a ton of options for fun in Beech Mountain all year long. We had a great time getting away from the hustle of Atlanta and our daily lives to explore this rustic little town tucked away in the North Carolina mountains.  I can only imagine how beautiful the area is when all the fall foliage begins to change vibrant colors of red, orange, and yellow every fall… so I think that just means we'll have to plan a return trip pretty soon!
Have you been to Beech Mountain yet?  Leave your thoughts in a comment below on your favorite activities to do on weekend getaways to the mountains!  If I missed anything above, I'll add it to the bucket list for our next trip. 😉