If you've been following along with this blog since it's inception in May 2014, you may recall that I started Peachfully Chic as a creative outlet for all things happening in my life including the preparations for my wedding that year.  I shared the details on our big day and mentioned that we stayed at the cutest little inn during our wedding weekend.
The Inn at I'On is the most adorable boutique inn situated just across the river from downtown Charleston.  It's actually located in the area known as Mount Pleasant, but it's so close to all things Charleston that I tend to consider it one of my favorite places to stay in Charleston. It's named The Inn at I'On because it sits at the entrance of the most darling coastal community of I'On.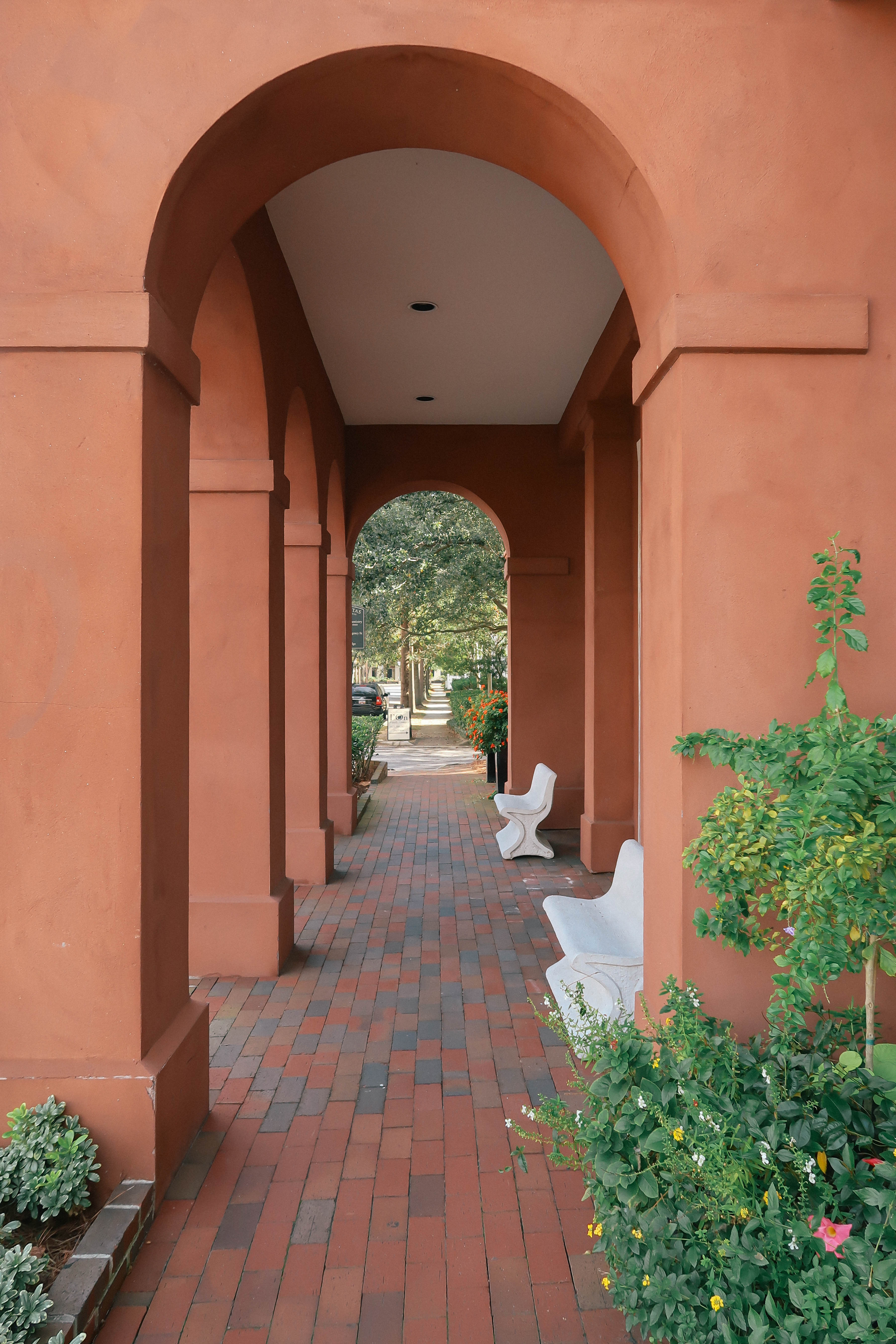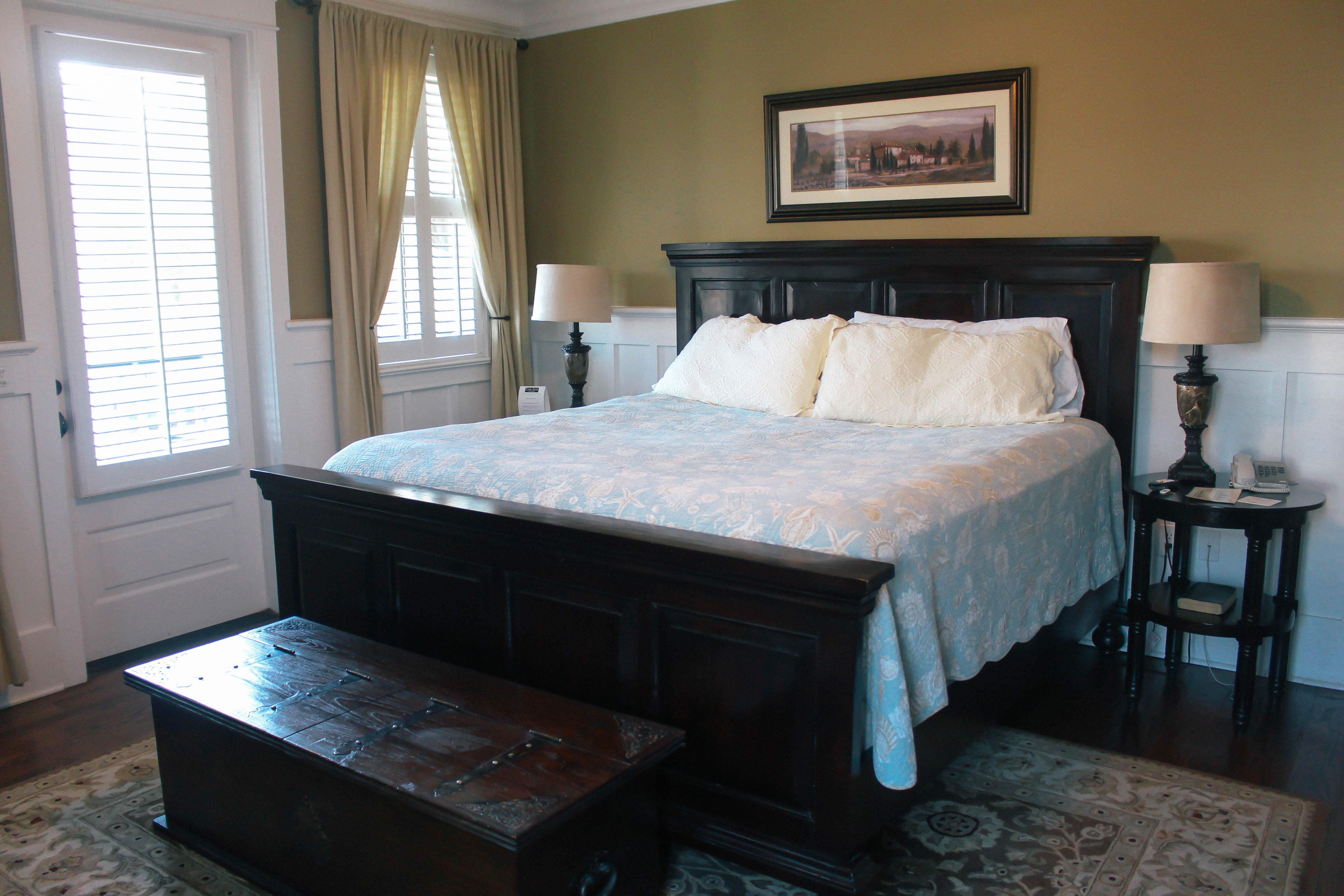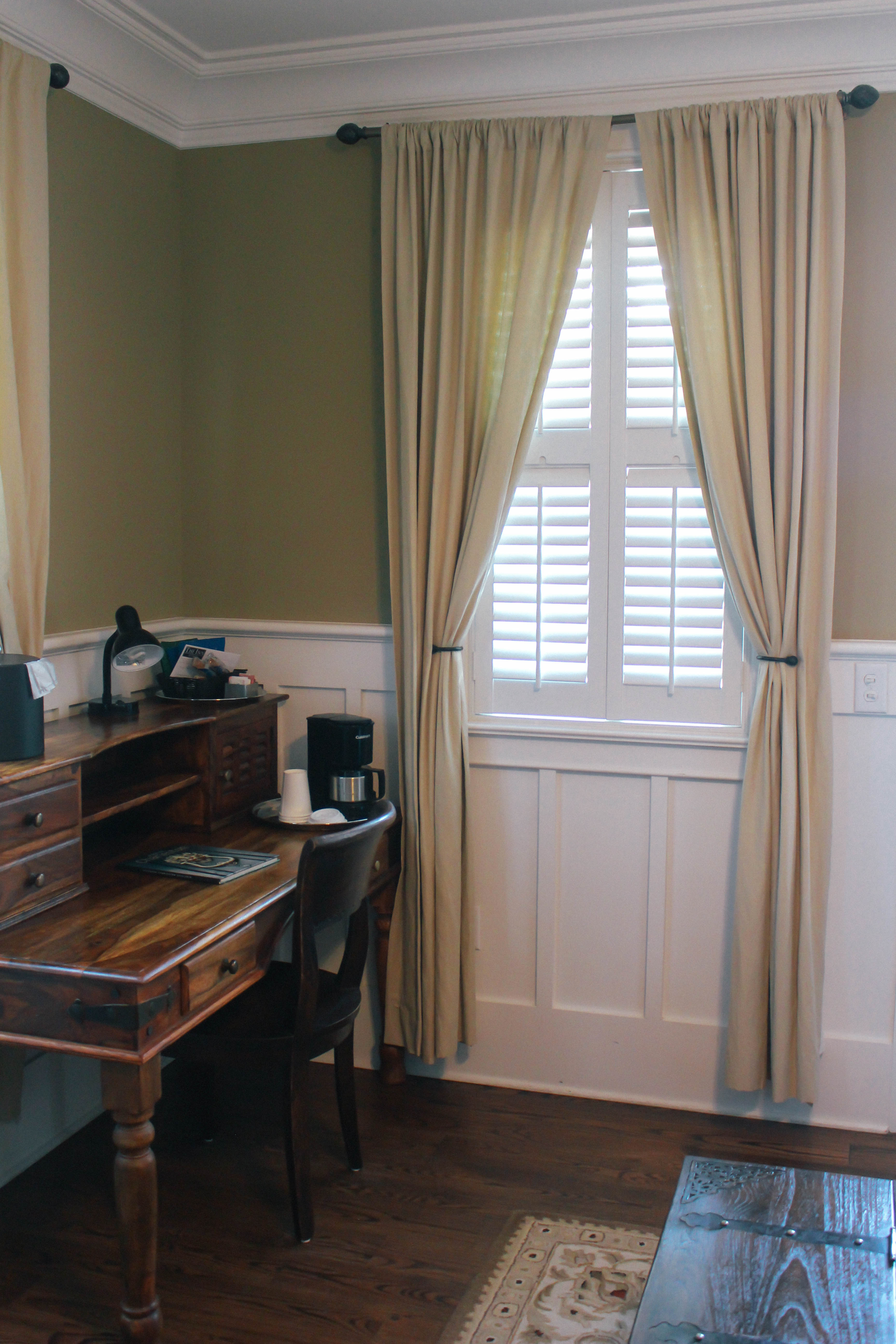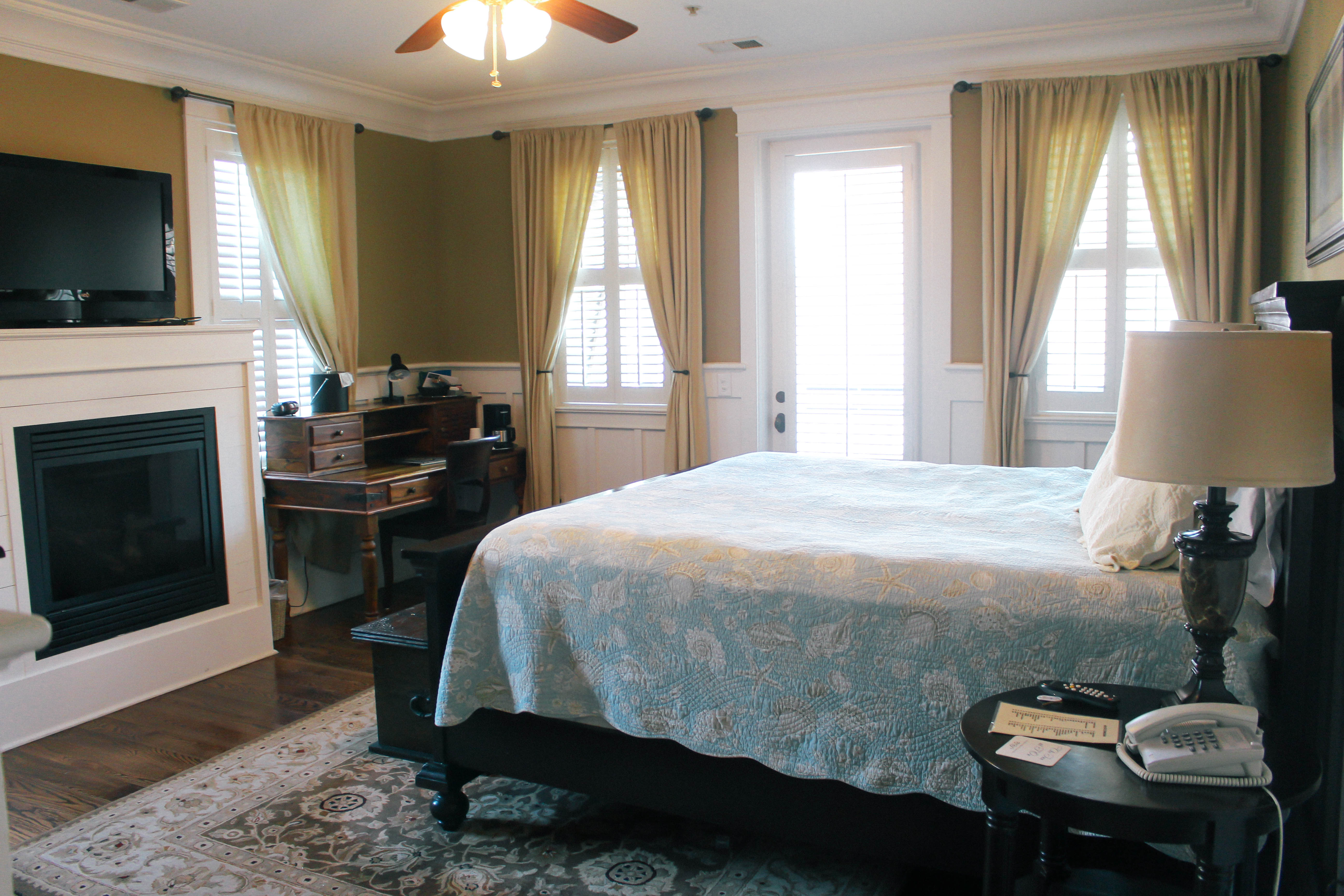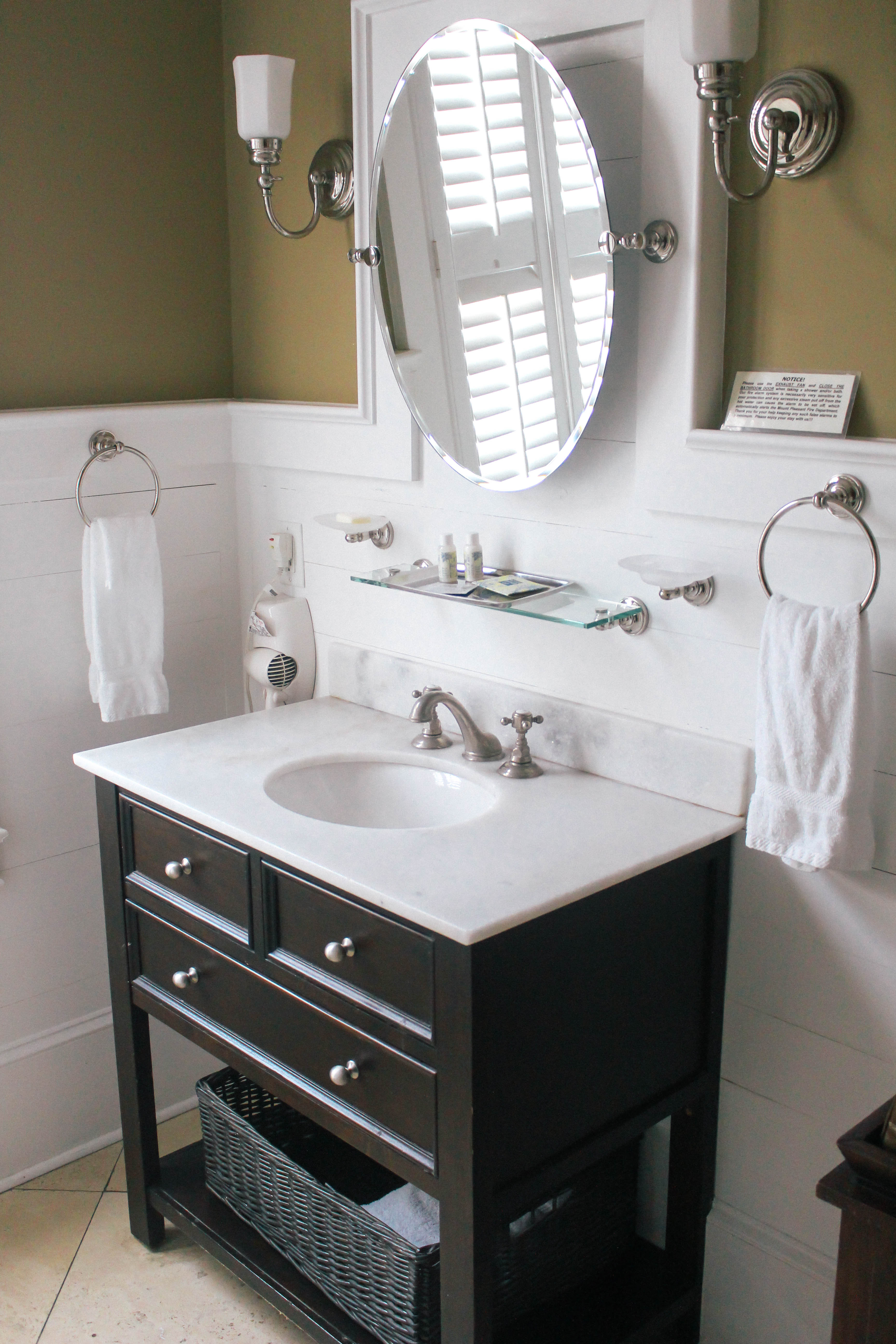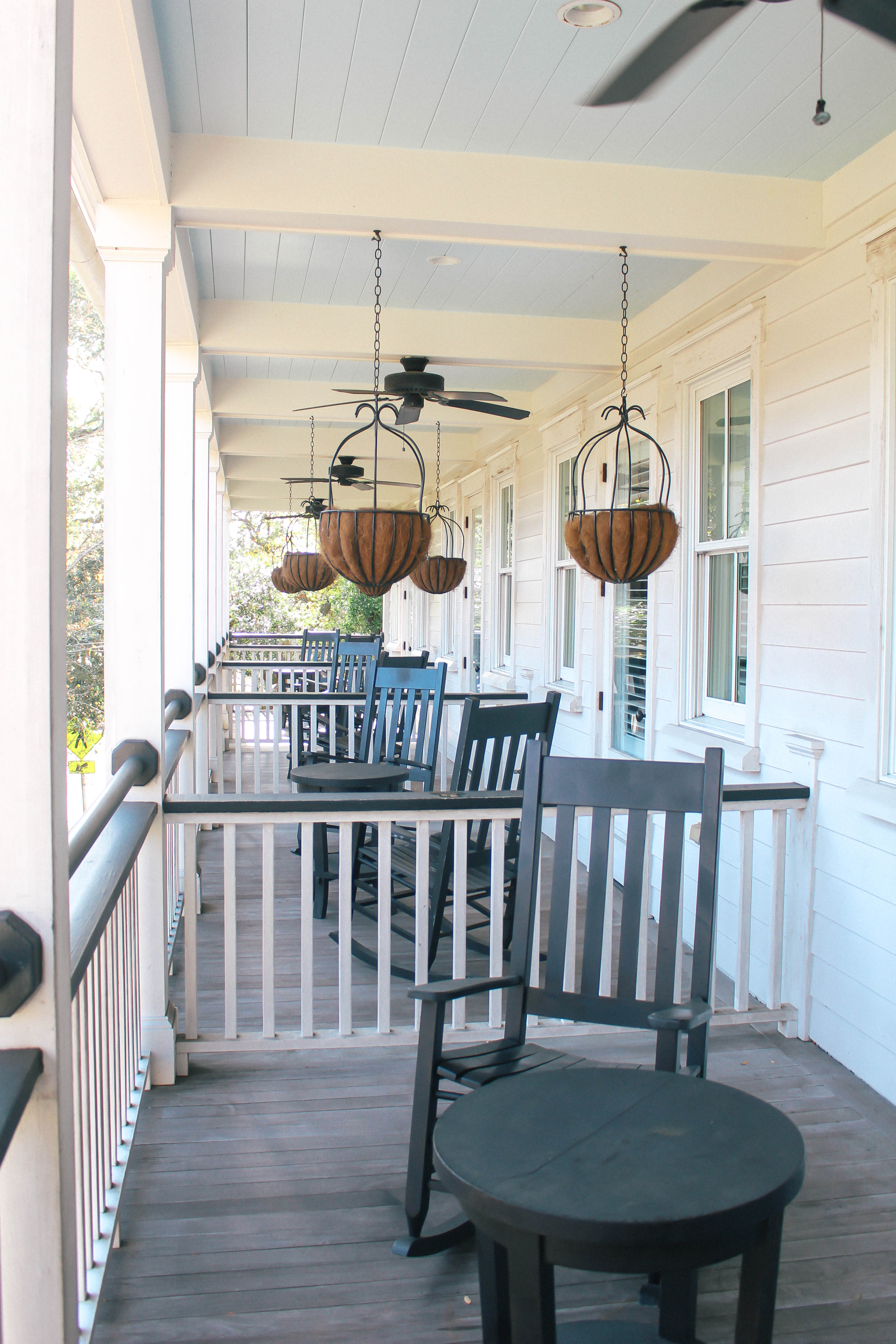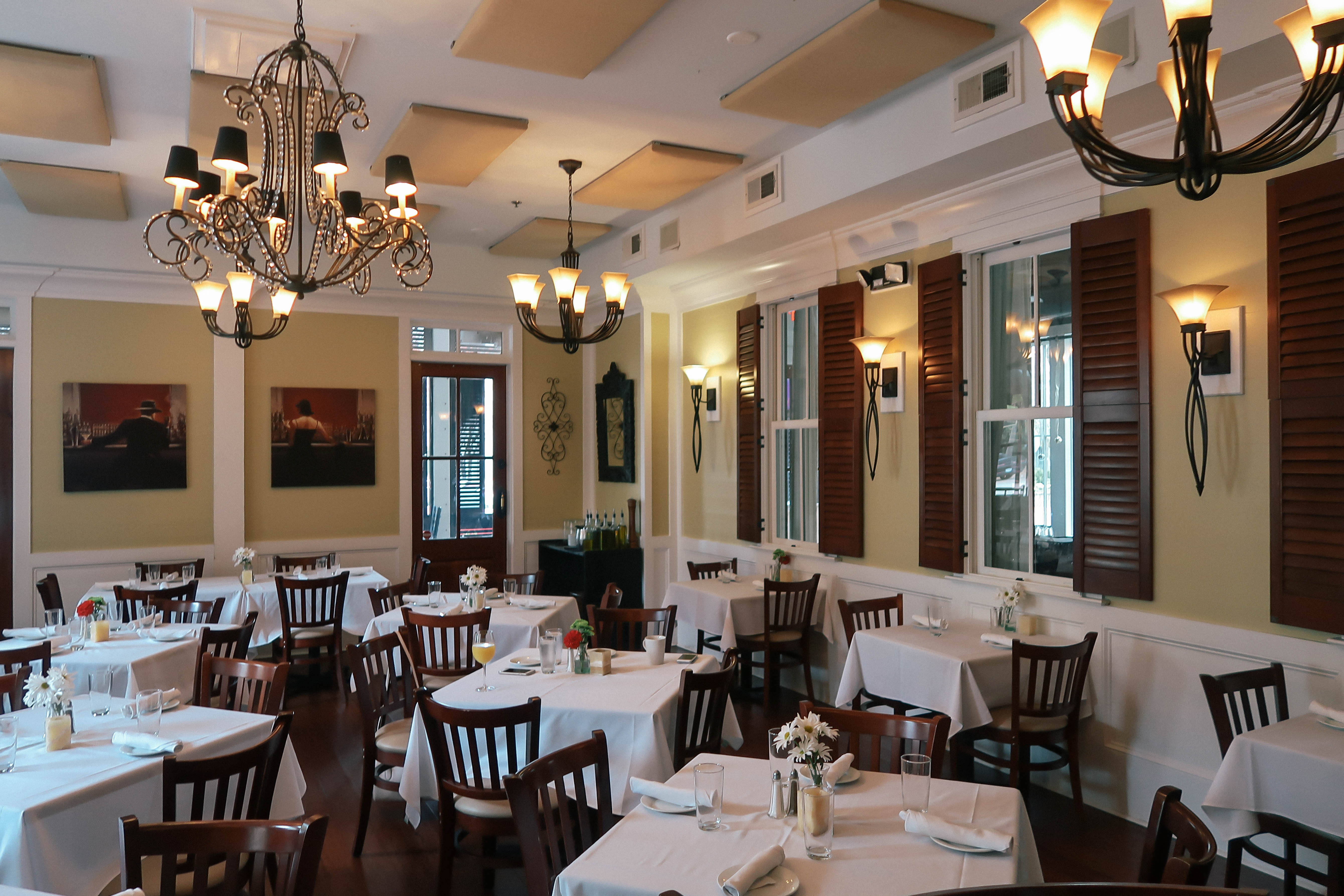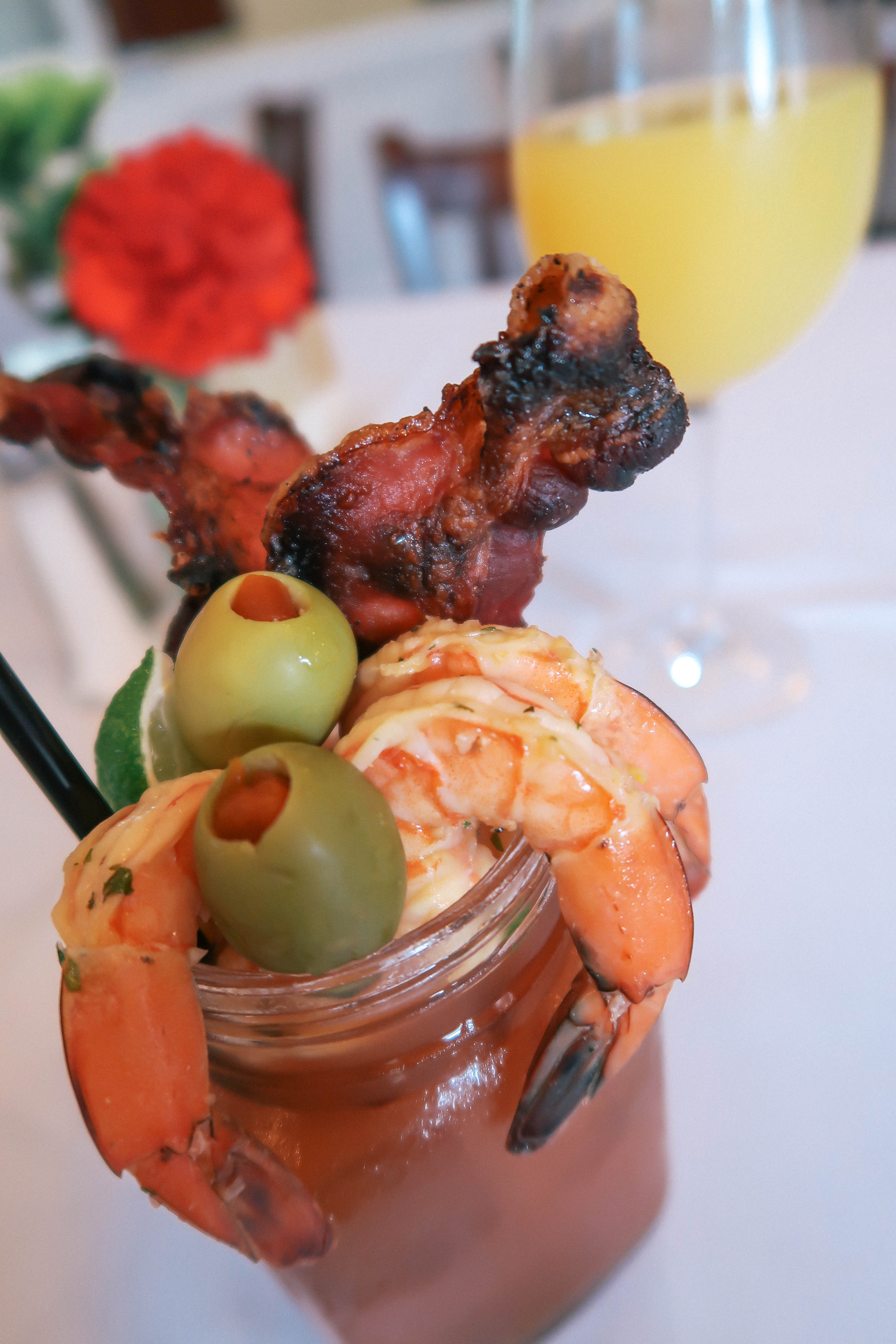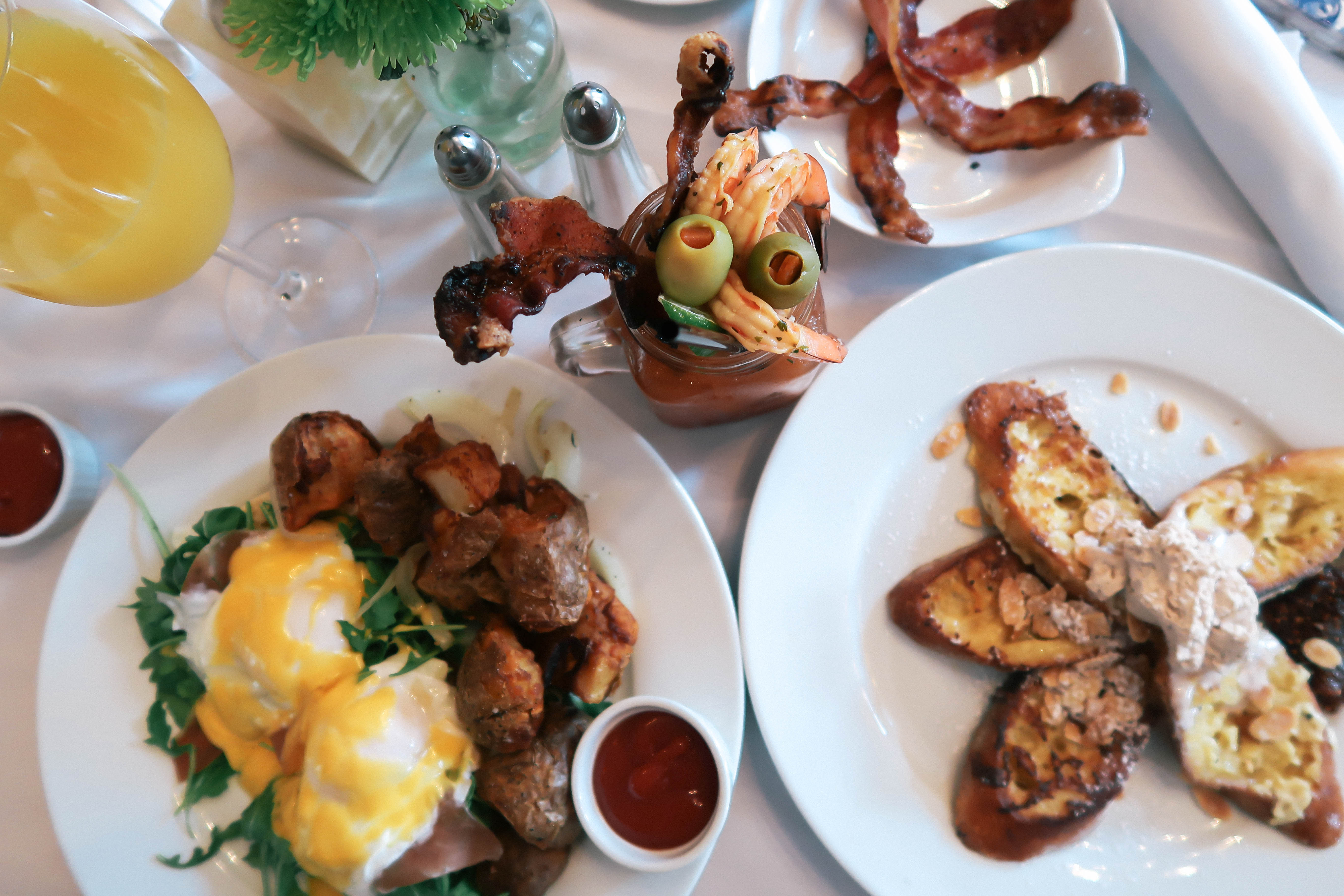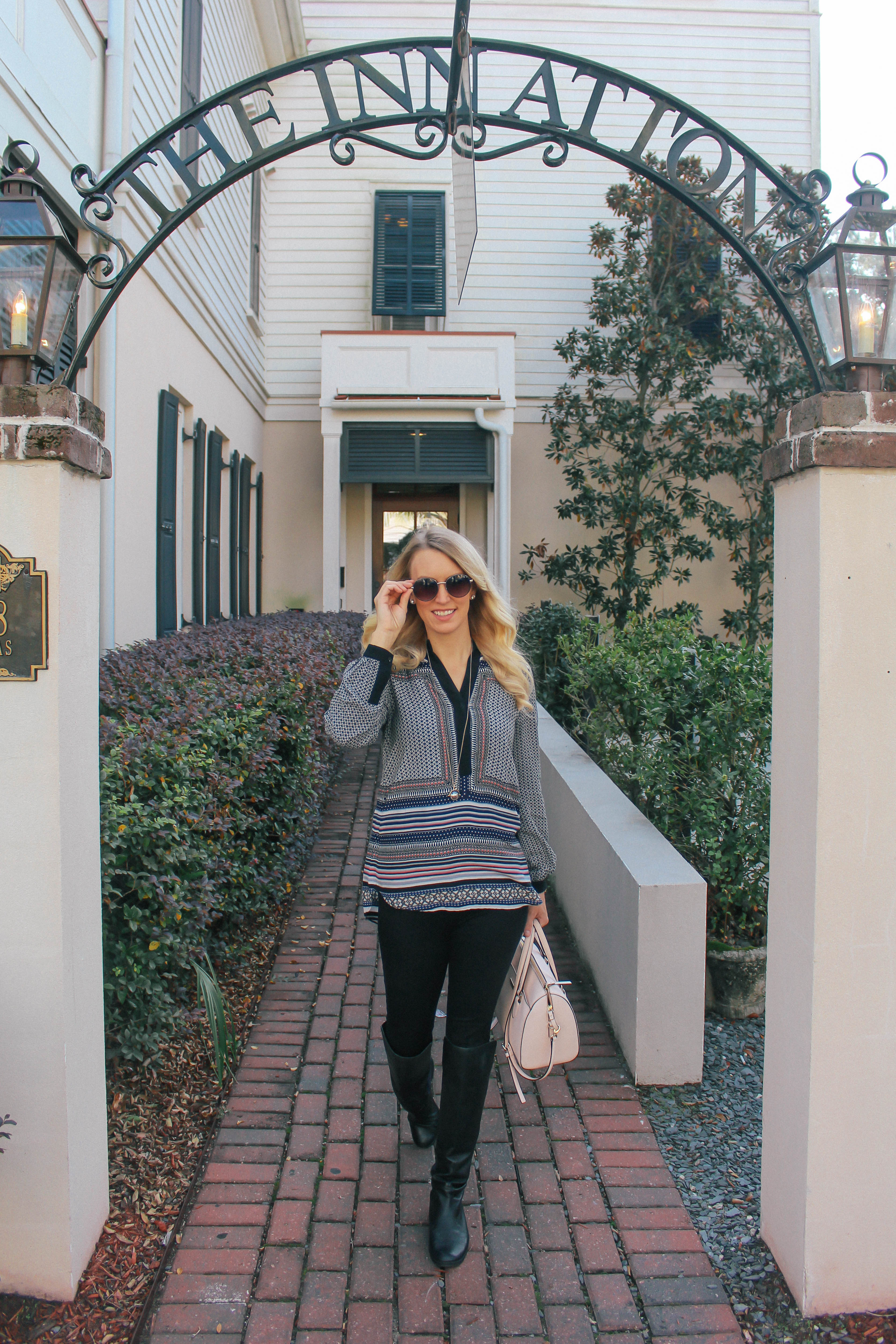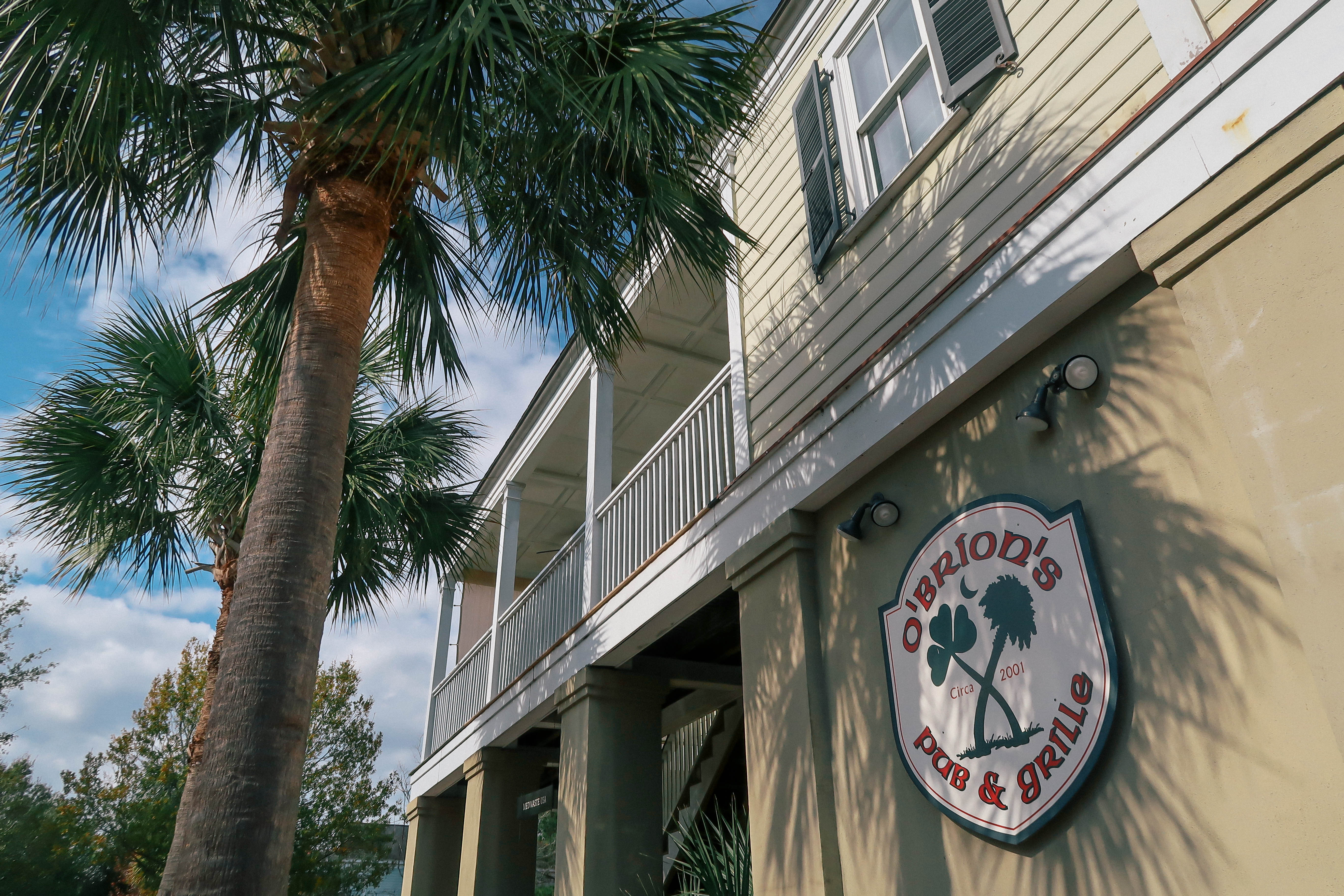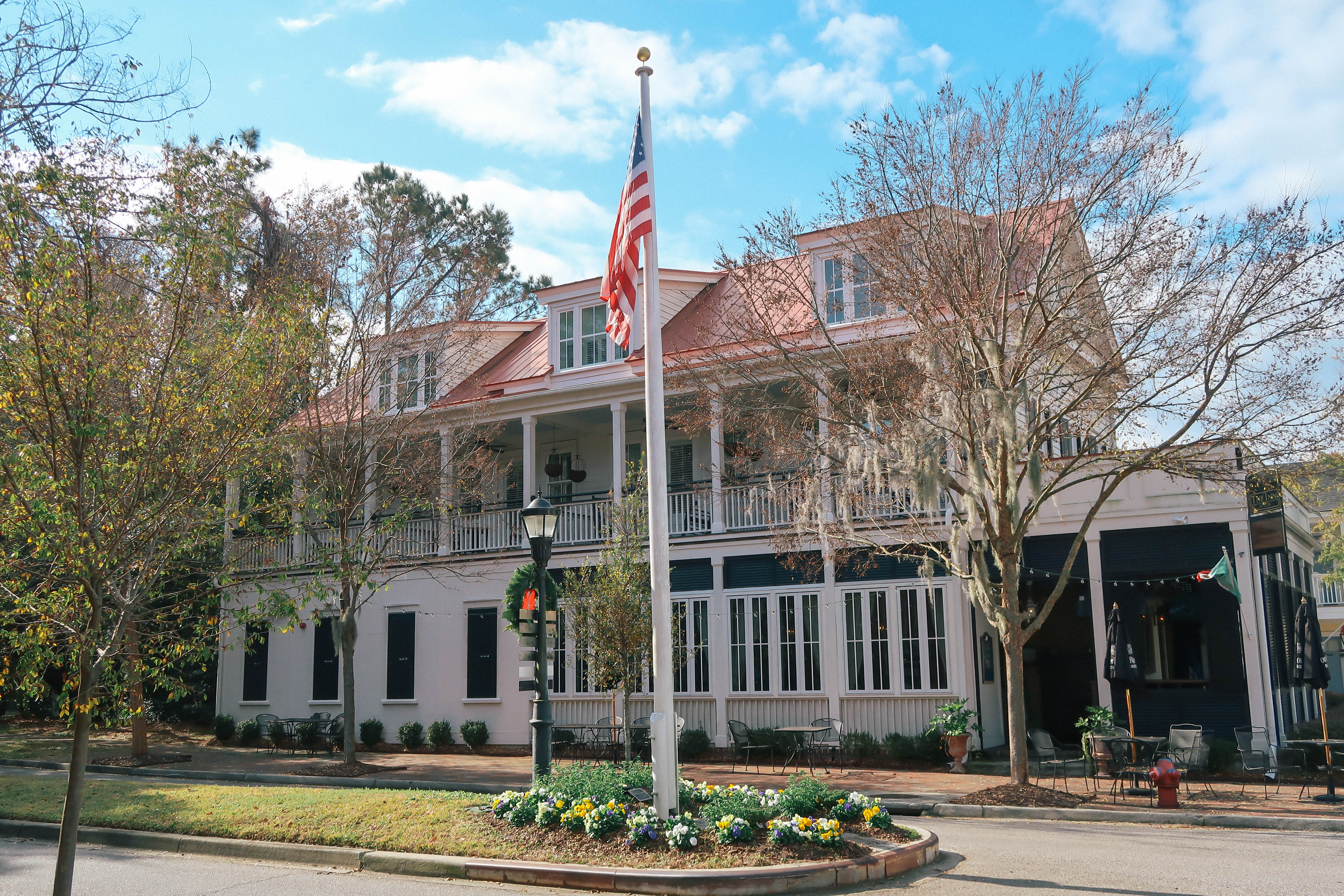 Most trips to Charleston involve us heading back to one of our favorite places to stay in the Holy City because I absolutely love the decor and the neighborhood.  Each room is designed with classic style and immediately provides a sense of relaxation and southern charm.  Rooms 1, 2, 3, and 4 come with a private section of the second-floor porch complete with rocking chairs and fresh air.  Breakfast is included with a room rental along with access to all amenities at Club I'On including the swimming pool, tennis courts, fitness center, and more.
The Inn at I'On is centrally located in Mount Pleasant and very close to Patriot's Point Naval & Maritime Museum, home to the aircraft carrier the USS Yorktown. There's a great bar directly across the street called O'Brion's Pub & Grille that features live music some weekend nights and always has a stocked bar with a good time.  The menu has pretty much standard pub selections but everything I've tried has always been tasty.  Just a short drive about 25 minutes away, you'll find the closest beach at Isle of Palms.  If you're looking to hang out closer to the Inn, I highly recommend to bring your bike and spend some time riding around the surrounding neighborhood.  You won't find a more peaceful and beautiful community to explore!
When planning your next trip to Charleston, consider taking a quick trip over the Cooper River and check out The Inn at I'On.