Just before we moved from our second to our third trimester, the hubby and I wanted to take a short weekend trip away to relax for a bit before we dove into final prep mode for the baby's arrival.  After flying to San Diego for work around week 19 and already feeling pretty uncomfortable at that point, I just couldn't imagine getting on another flight somewhere now that my bump was starting to make a bigger debut.  We decided a babymoon in Florida would be easier for me than trying to fly anywhere since I could stretch out in the comfort of our 4Runner and make as many stops as needed for food or bathroom breaks.
Once we decided to drive to Florida, I immediately thought of all the amazing places we had visited on the Gulf Coast and knew it woud be a nice break from the dreary winter Atlanta weather.  After staying with the Sheraton Panama City Beach Golf and Spa Resort a few years ago (check out my last recap & video here) and knowing they had recently reopened post Hurricane Michael, I thought this might be exactly the place to sneak away for some quiet time.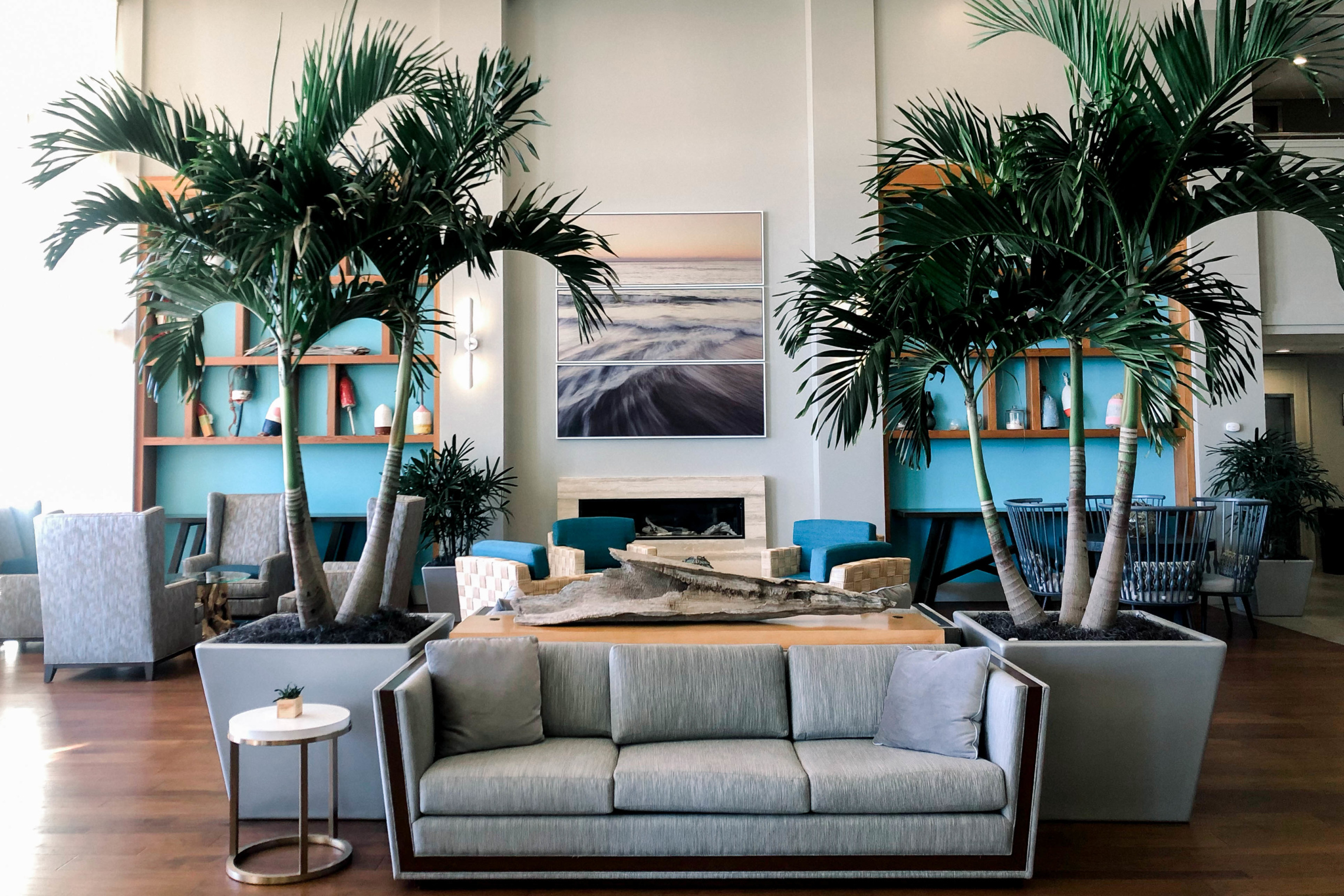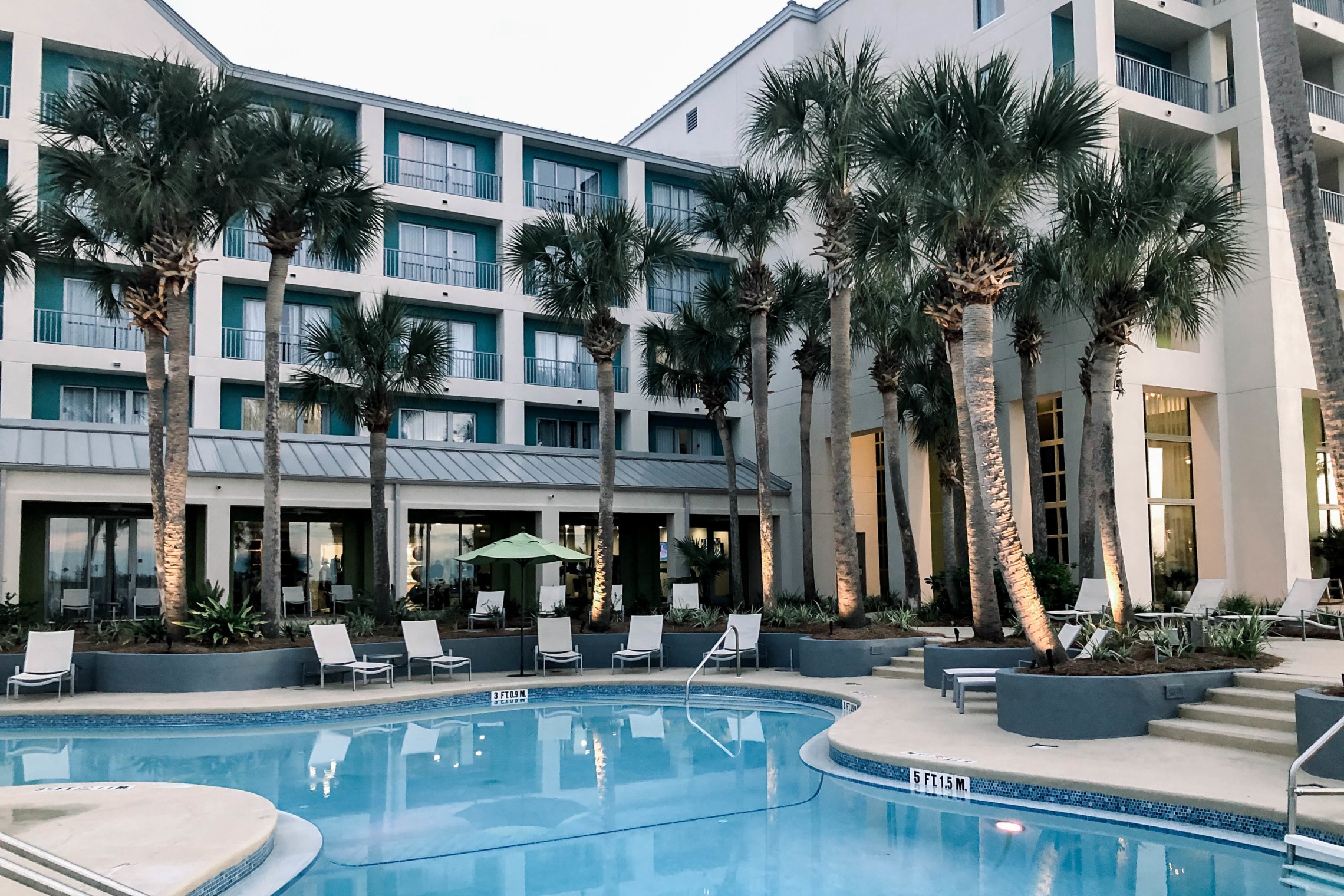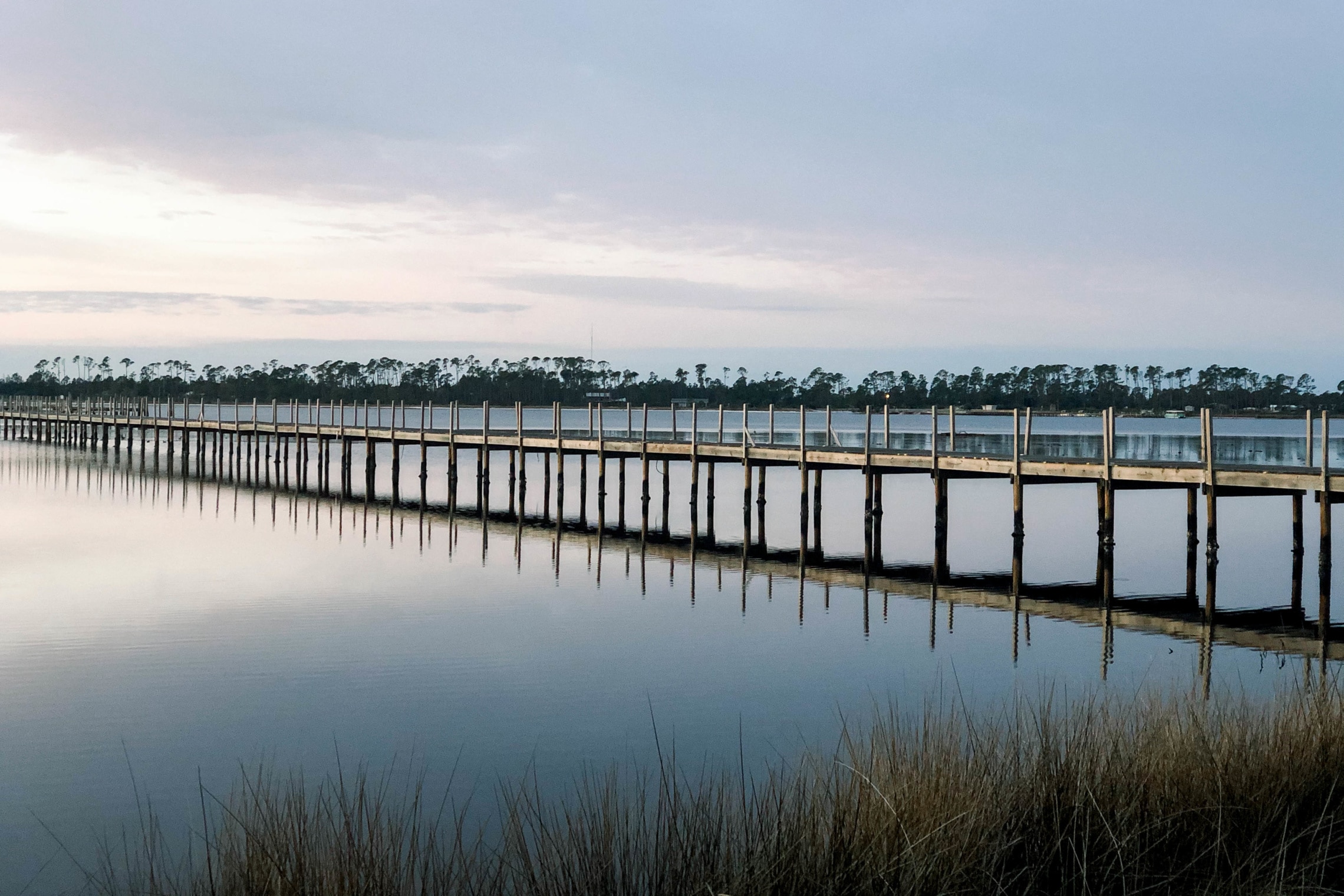 The great thing about having our babymoon at the Sheraton Panama City Beach Golf and Spa Resort is that it is pet-friendly and we were able to bring Berkeley with us!  There are several outdoor restaurants to enjoy so he was able to hang out with us over lunch at Flip Flops and enjoy some nice long walks as we soaked in the waterfront views.
Last time we visited, the hubby and I caught a round of golf, but I haven't felt like playing much this entire pregnancy and was really looking forward to a lowkey weekend of just relaxing.  So the hubby took advantage of the 24/7 fitness center, while I headed over to the full-service Serenity Spa.  I was pretty excited to endulge in my first prenatal massage and it was exactly what I needed!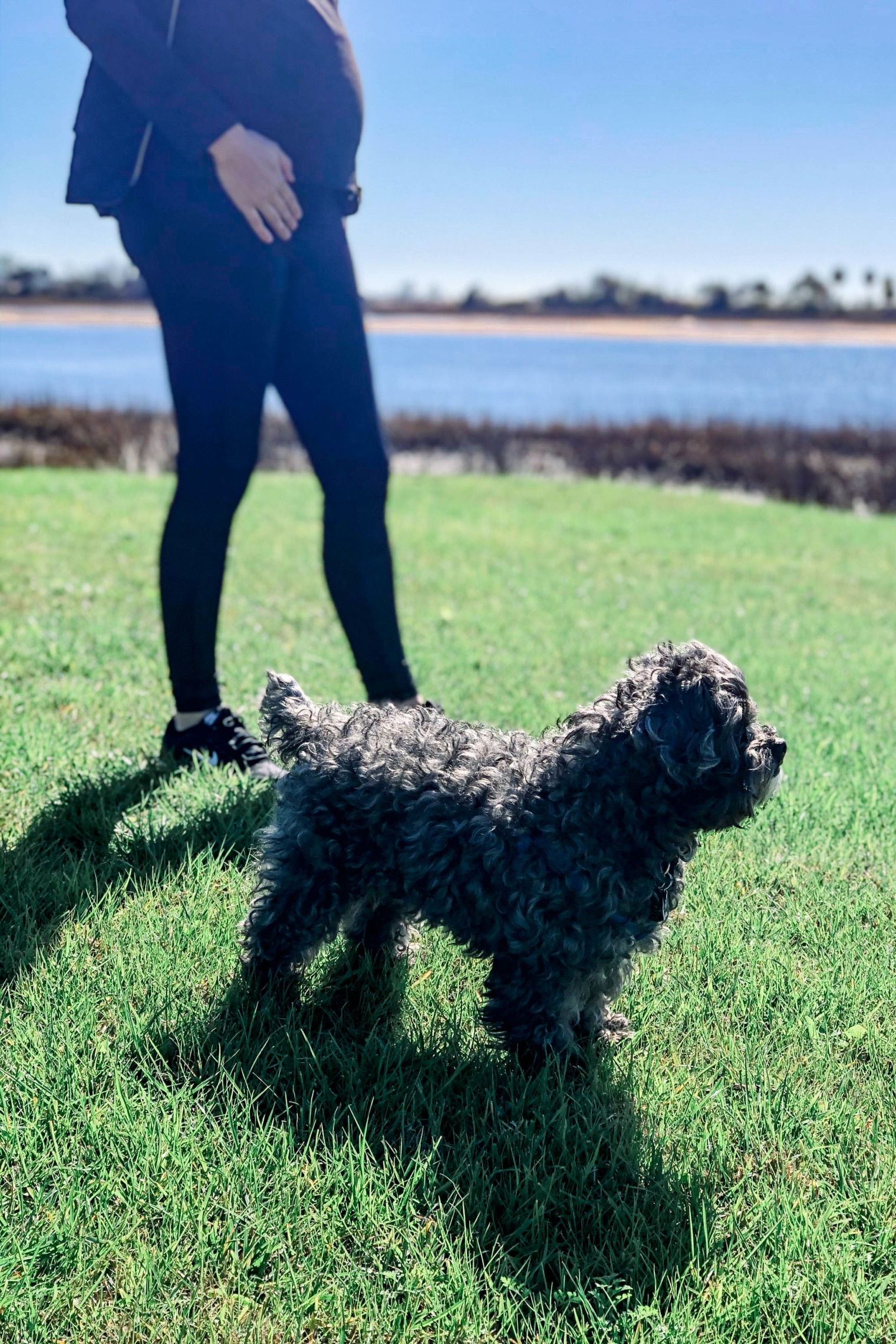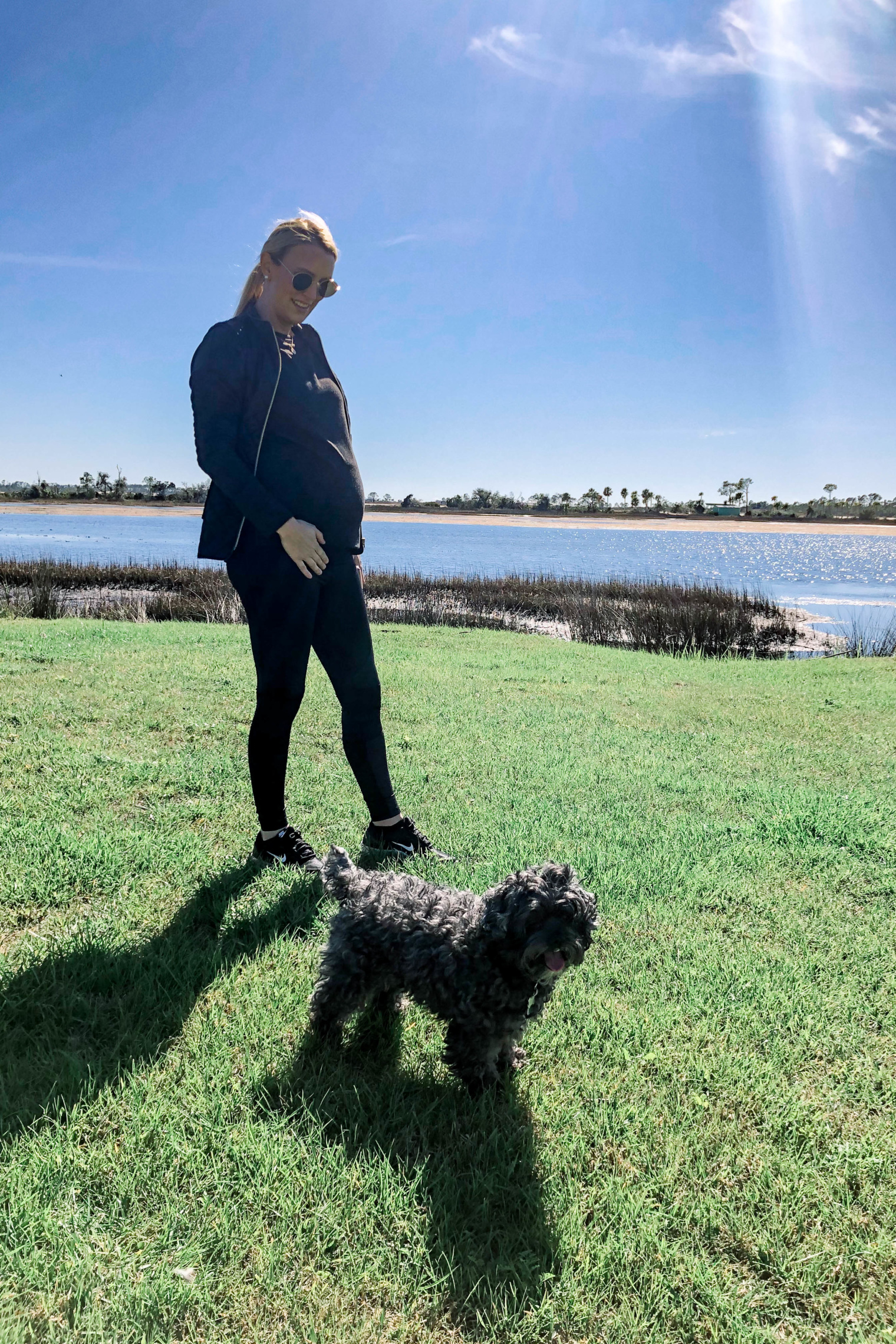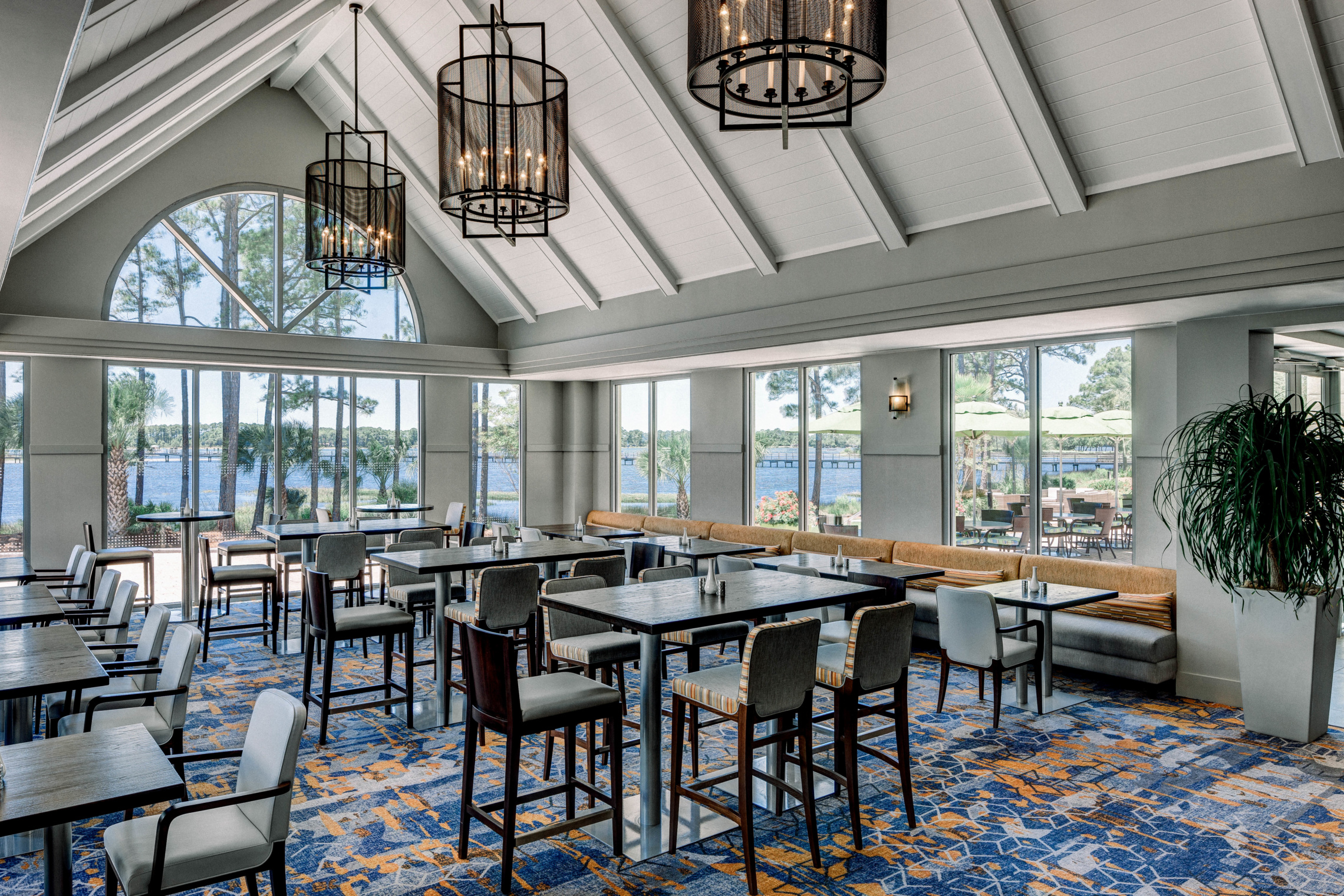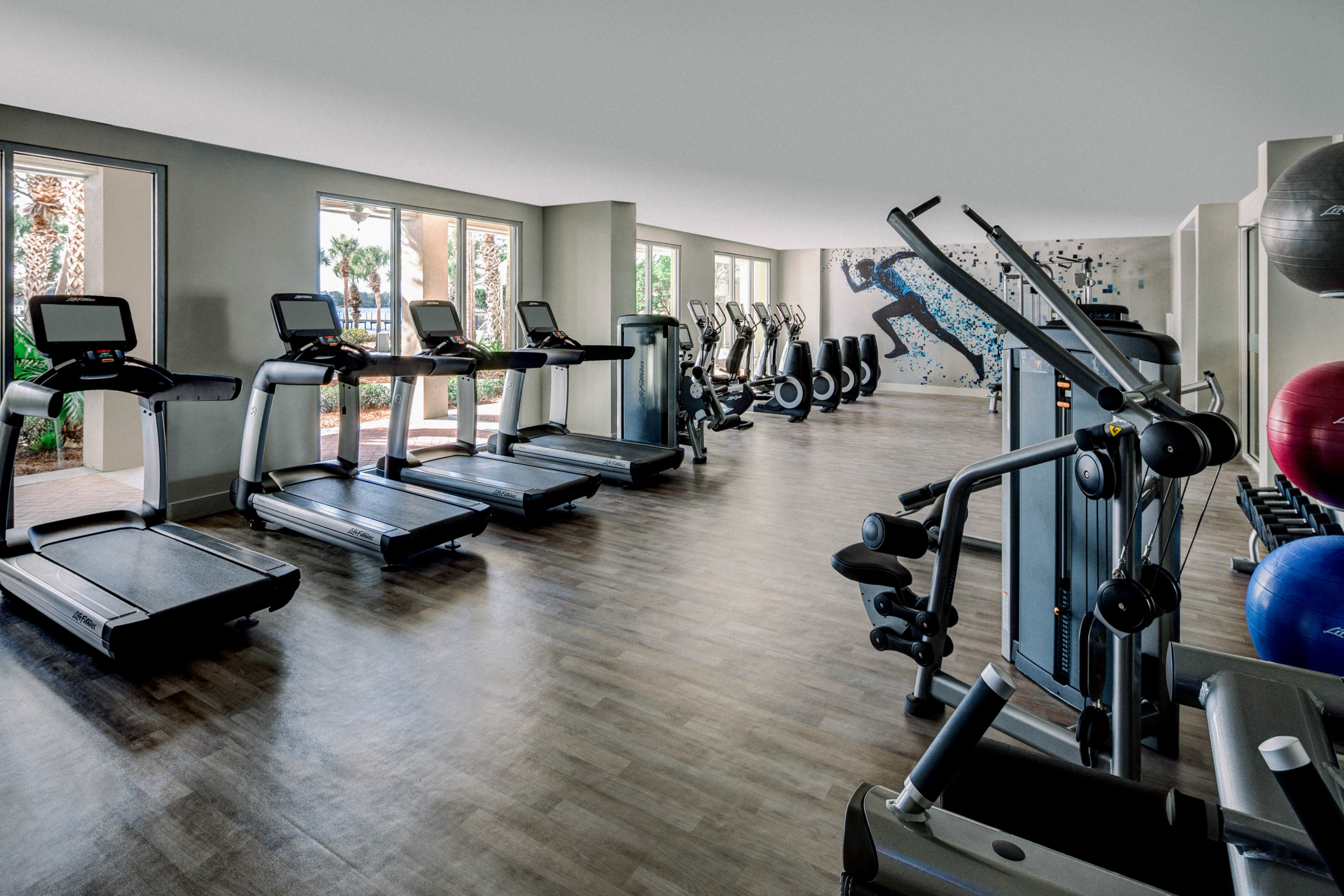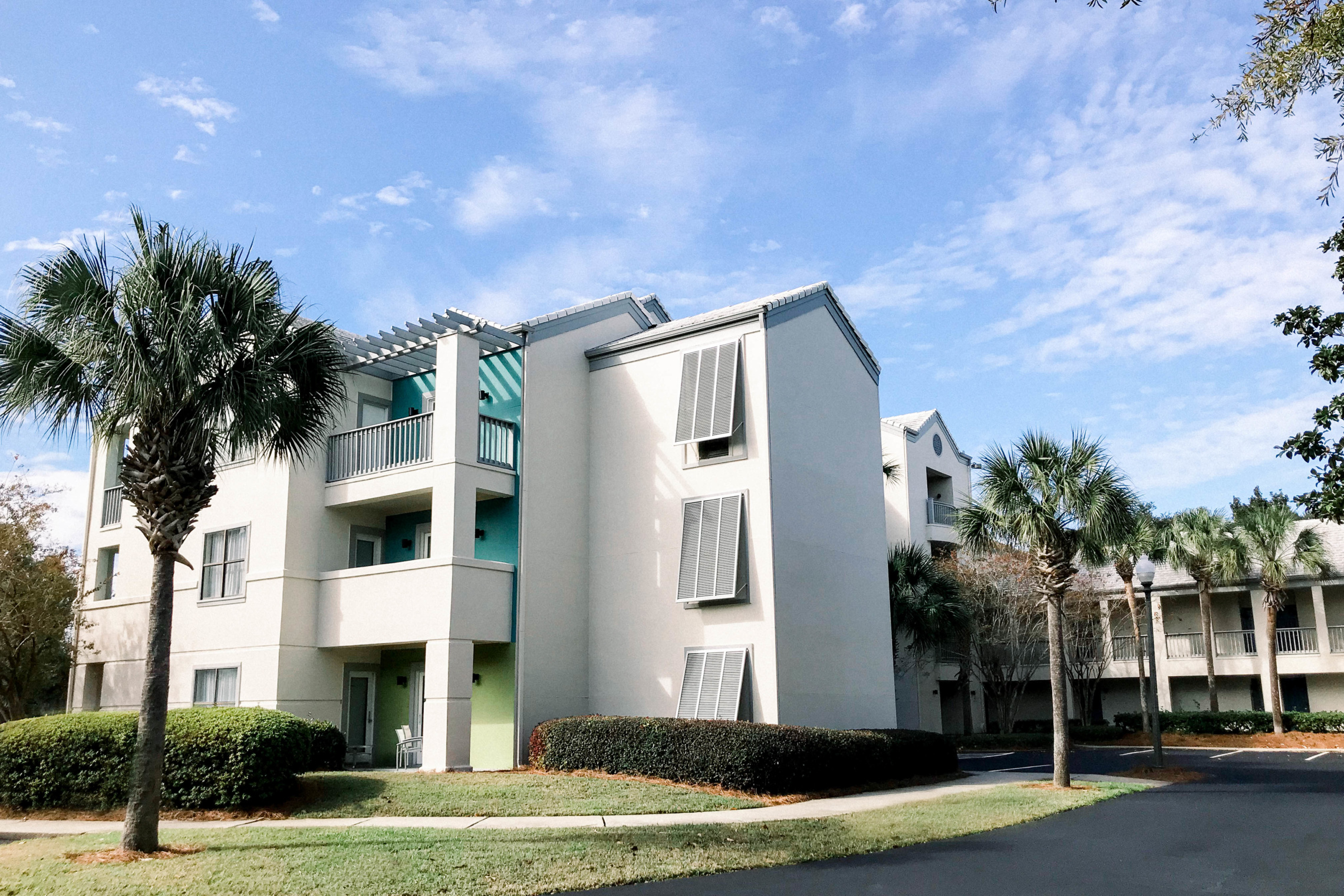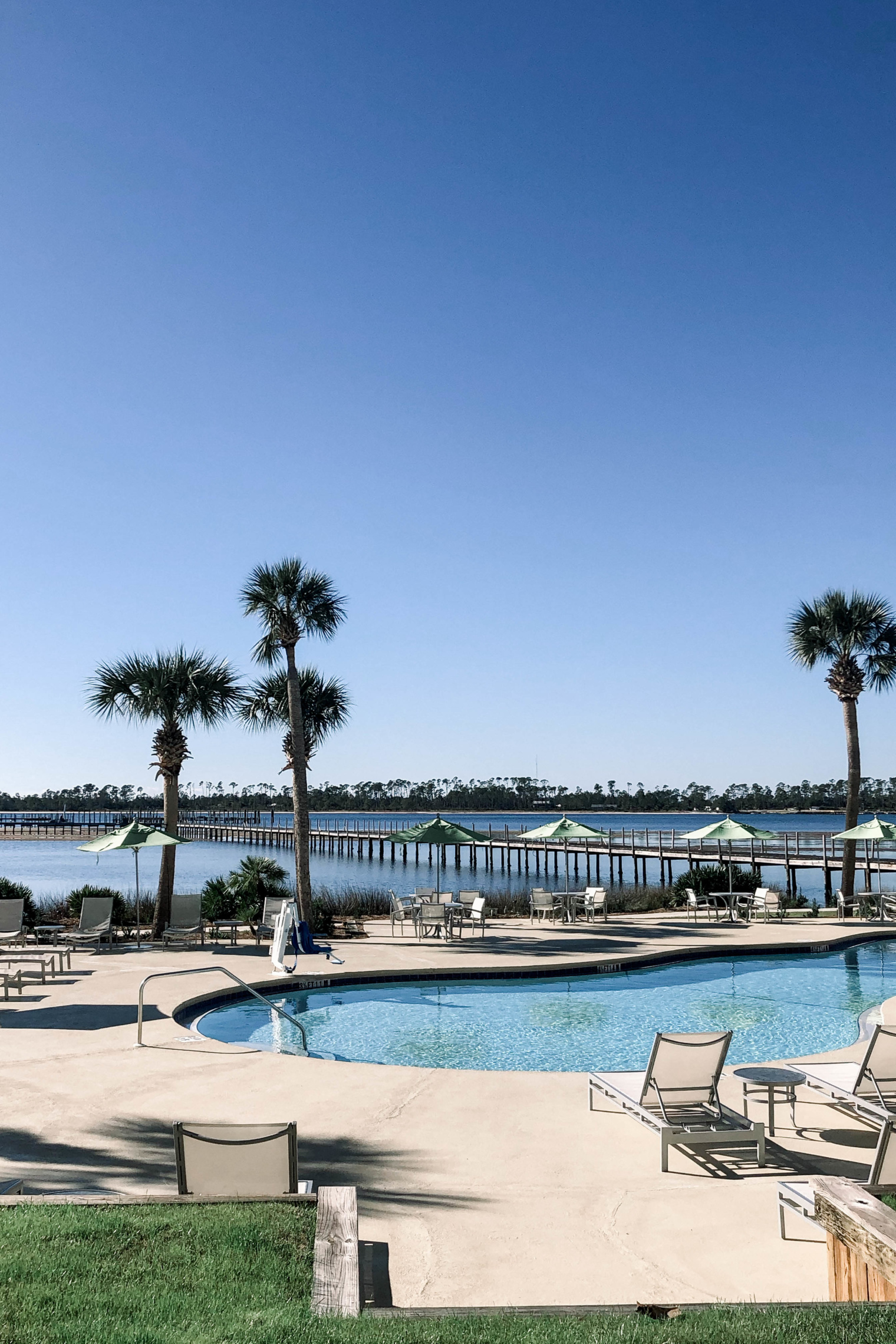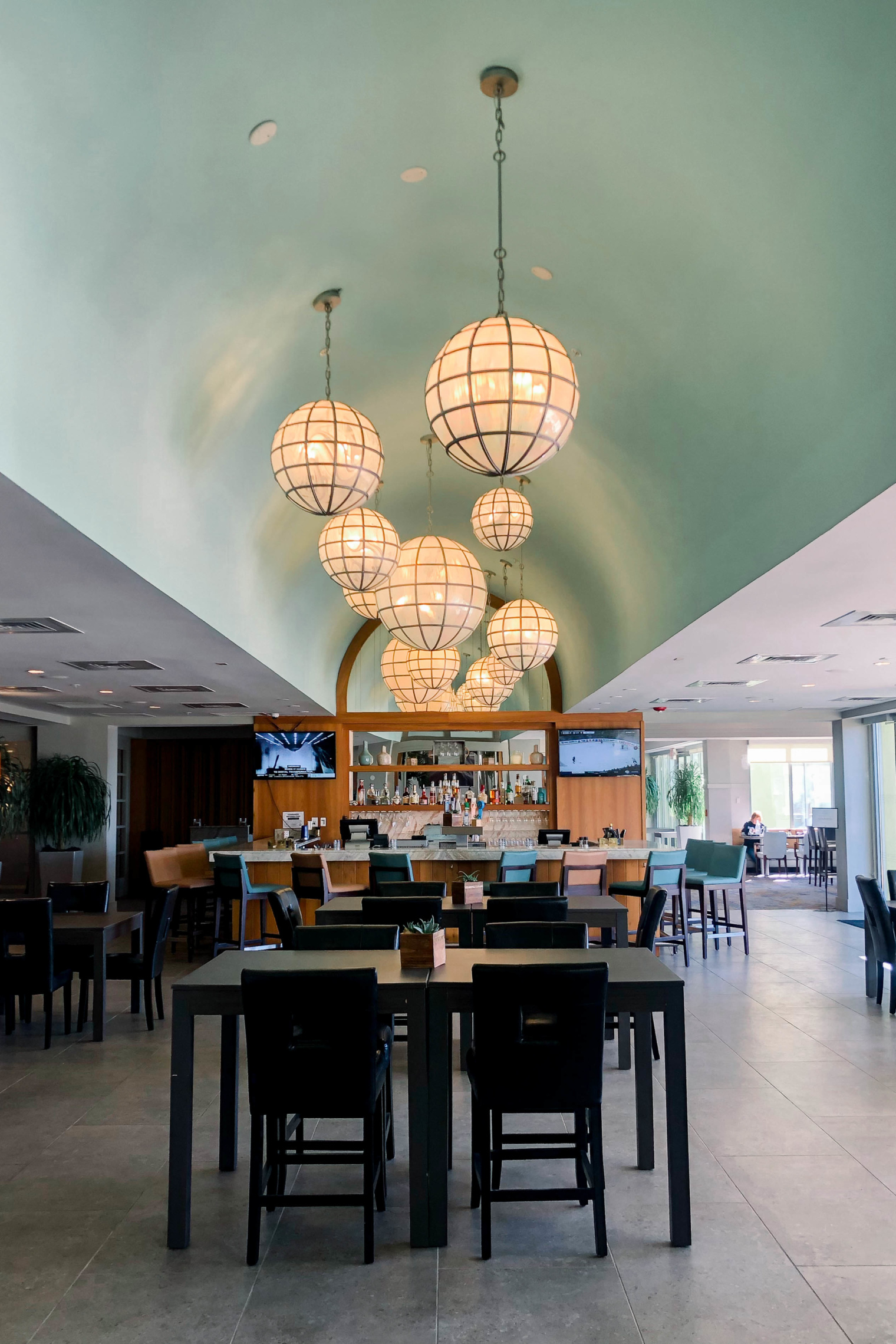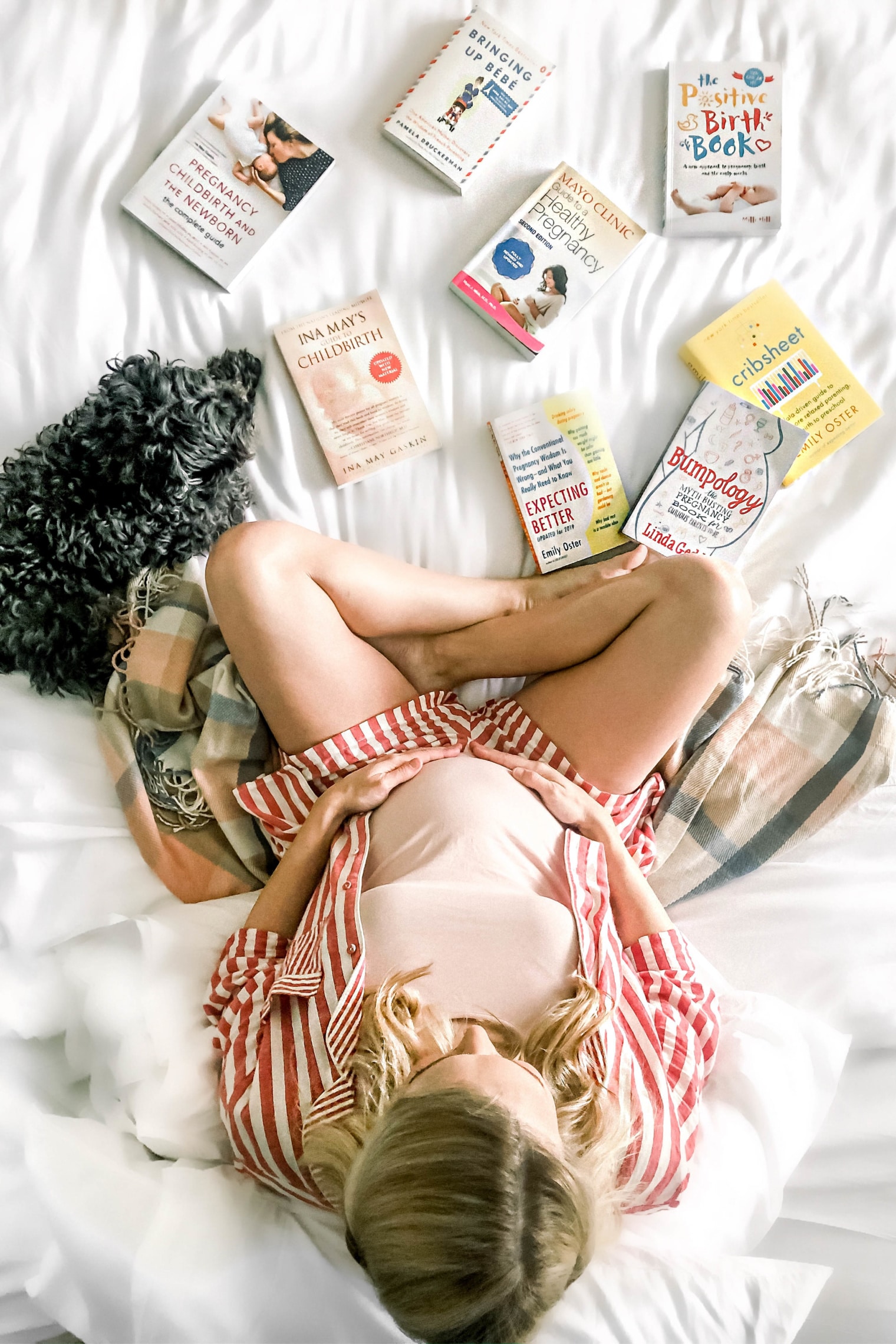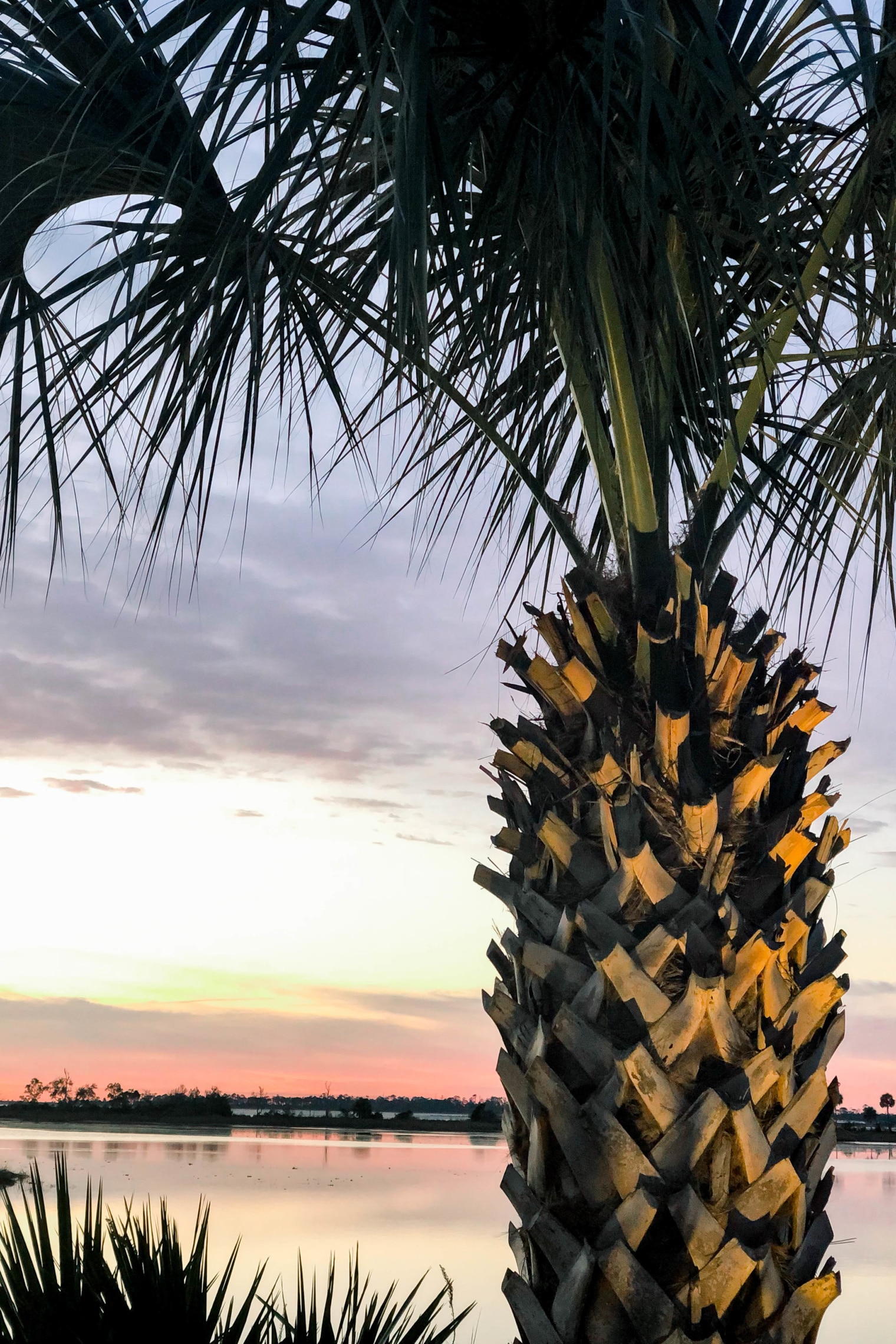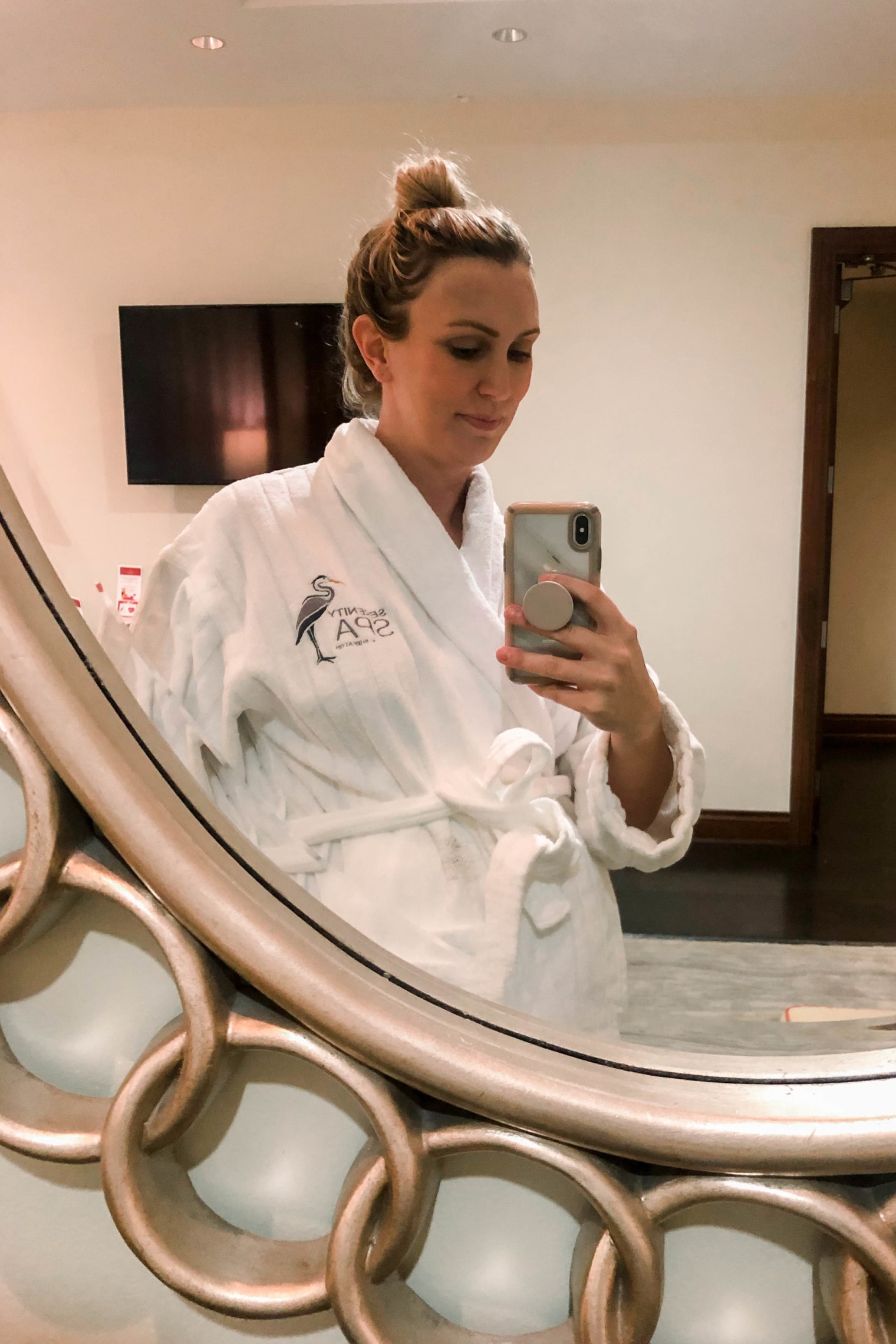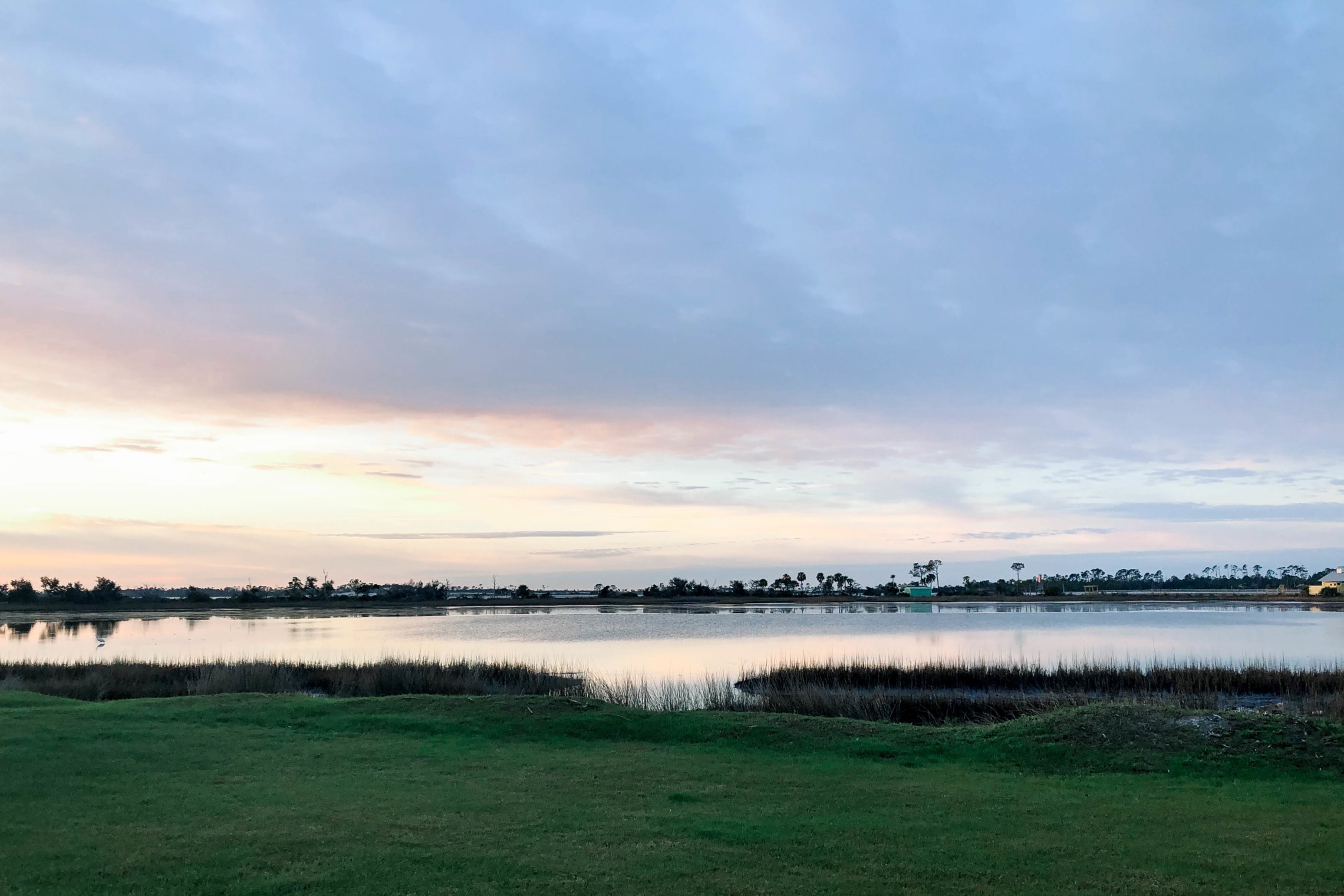 Not only did the resort go through a complete restoration just before my last visit, but after Hurricane Michael impacted the area of Panama City Beach so hard, the resort came through with another renovation and a new name. The Sheraton Panama City Beach Golf & Spa Resort (formerlly known as Sheraton Bay Point Resort) sits on the historic St. Andrews Bay and has something for the whole family (even your furbaby).  And in addition to on-site activites like enjoying Bay Beach, plenty of watersports, gameroom fun and more, the resort is close to Shell Island and St. Andrews State Park where guests can enjoy even more of Northwest Florida's natural beauty.
The January weather was a little too brisk for me to enjoy a dip in the heated pool, but the hubby and a few other guests dove in while I caught up on one of the many baby books I had purchased (yes – I went a little overboard). The jury is still out on which one is the best, but I'll keep you posted!
After taking advantage of room service for a lazy morning breakfast in bed, we also enjoyed a lovely date night dinner at Tides to round out our little getaway.  We were a week too early for the hubby to enjoy the "Sips & Cigars" event that the Sheraton hosted and is open to guests and locals, but I was really impressed with the wide variety of events on the docket that the resort regularly hosts. You can check out their full lineup listed on their Facebook page with events for foodies, health nuts, couples and more.
While I'm not entirely sure what someone typically does on a 28-week "babymoon", it was nice to have the options to just relax as much as I wanted or partake in various resort activities.  I kept it pretty chill during this trip, but I already know this place will make a great destination to return with our new bundle of joy!