Wondering What To Wear at Music Festivals?
I recently returned from an amazing weekend working with Craft Box Girls on a DIY Activation area for Palm Breeze at Coachella Valley Music & Arts Festival in California this year, and I'm also looking forward to Hangout Music Fest in Gulf Shores in May!  And with all this music in the air…. I thought it might be fun to share some Festival Attire inspo with everyone.
[line]Swim Suits[line]
Most of these festivals take place when the sun is shining and the weather is warm… or in the case of Coachella, 90°F and super hot!   And with Hangout Music Fest taking place directly on the sandy shores of AL, what better excuse do you need to sport that cute new bikini?
[line]Kimonos + Coverups[line]
While you might be staying cool in a swimsuit, you might want a little cover at times, so throw a light kimono into your bag and bring it to give your skin a break from the sun or to stay warm on those cool evenings.
[line]Sandals + Flip Flops[line]
It might be a little dusty for some people at Coachella, hence all the booties, but keep your feet airy and off the hot sand with stylish sandals that let your feet breath!
[line]Bags + Totes[line]
This can go either way if you're thinking about taking a bag with you….
You could go practical with a stylish fanny pack (although they're not my personal cup of tea and remind me of Disneyworld with mom in the early 90's), a rucksack with solar panel to keep your cell phone charged,  a small fun cross body, backpack, or so much more!
[line]Accessories[line]
And of course there are plenty of accessories too.  So don't forget that cool choker, headband, sunnies, flash tattoos, or funky stacked ring set… you can mix and match to make the perfect festival attire complete.
[line]
And since I'm excited about Hangout Fest next month, I've included the lineup below if you're curious who I'll be catching.   And if you're interested in getting your own tix, you can do so at this link here.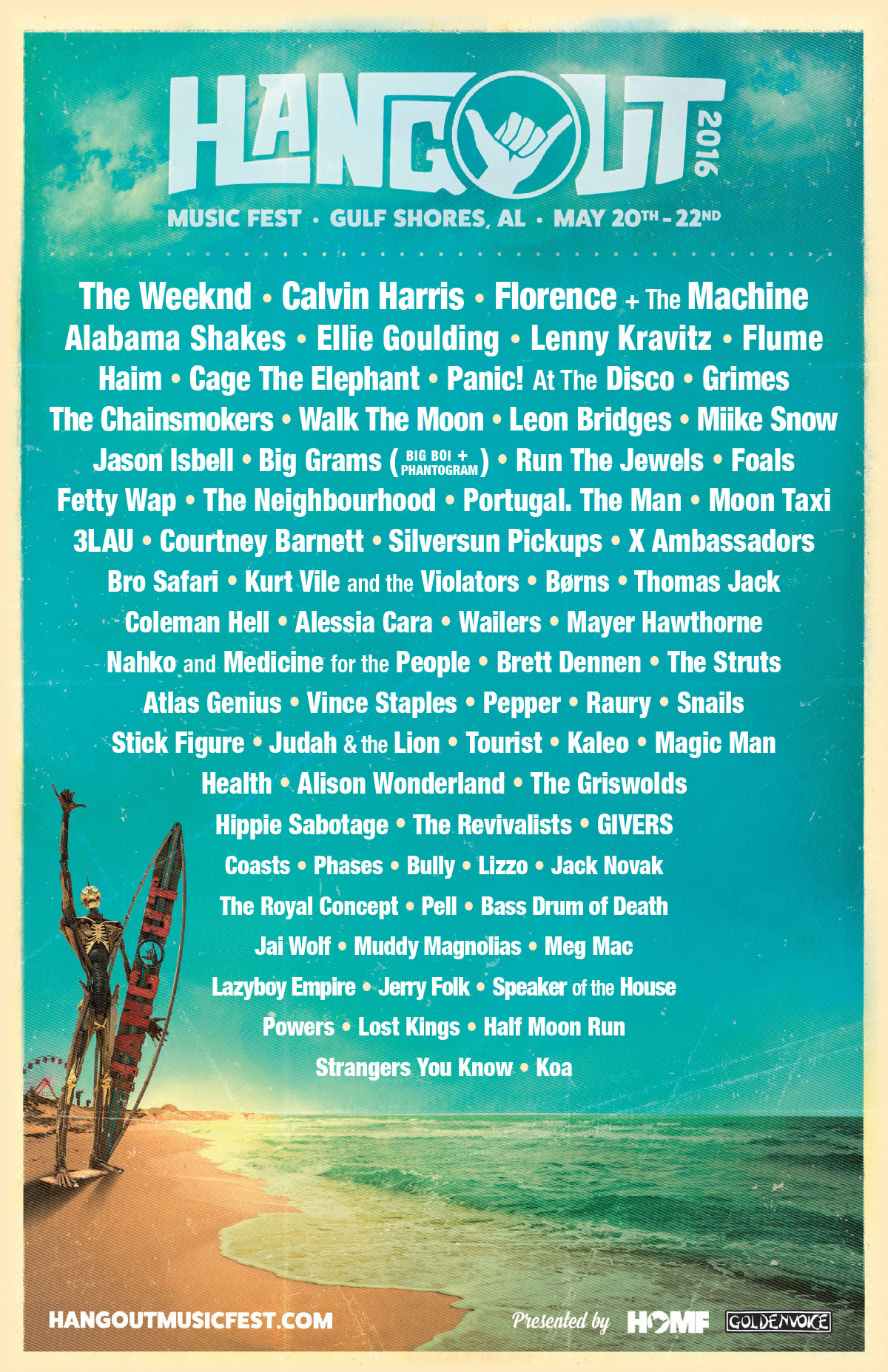 Check back soon because I'll be sharing more details from Coachella on the blog, and be sure to follow me on Snapchat and Instagram @PeachfullyChic and on Twitter @AllisonCawley to make sure you catch all the live fun next month as I get the full scoop on Hangout Fest too!