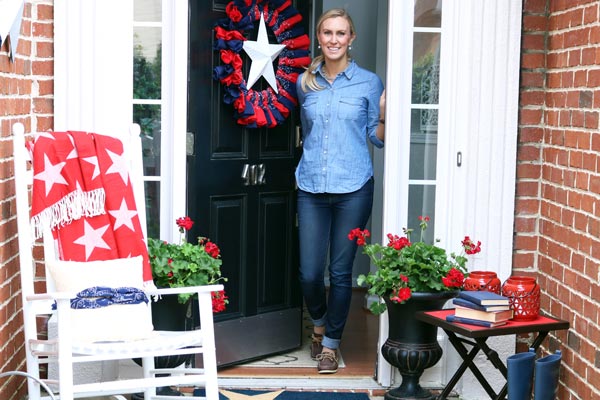 There are certain holidays that just lend themselves to cute & festive home decor.  Memorial Day, Independence Day, and Labor Day are some of the more patriotic holidays that feature all things red, white, and blue.  While it's easy to get caught up in decorating for various holidays, it's also important to remember the meaning behind our celebration. So while we break out our most patriotic decor, remember the sacrifices and blueprint that our founding fathers set forth for the birth of our nation.
And just in time to celebrate a spectacular Fourth of July and commemorate our country's adoption of the Declaration of Independence, I'm excited to share a few projects from The Home Depot's Garden Club to inspire your front porch and door decor that featured our home as the backdrop.  You'll even catch a fun snapshot of Berkeley being the most gentlemanly greeter 😉
---
3 Ideas for Patriotic Decor:
---
Put your best foot forward as you welcome guests with a star adorned coir doormat.
---
Jazz up your space and customize your doorway with stars, side tables, flowers, and more!
---
A fun and decorative DIY project for your front door using simple red & blue bandanas that couldn't get much easier than this!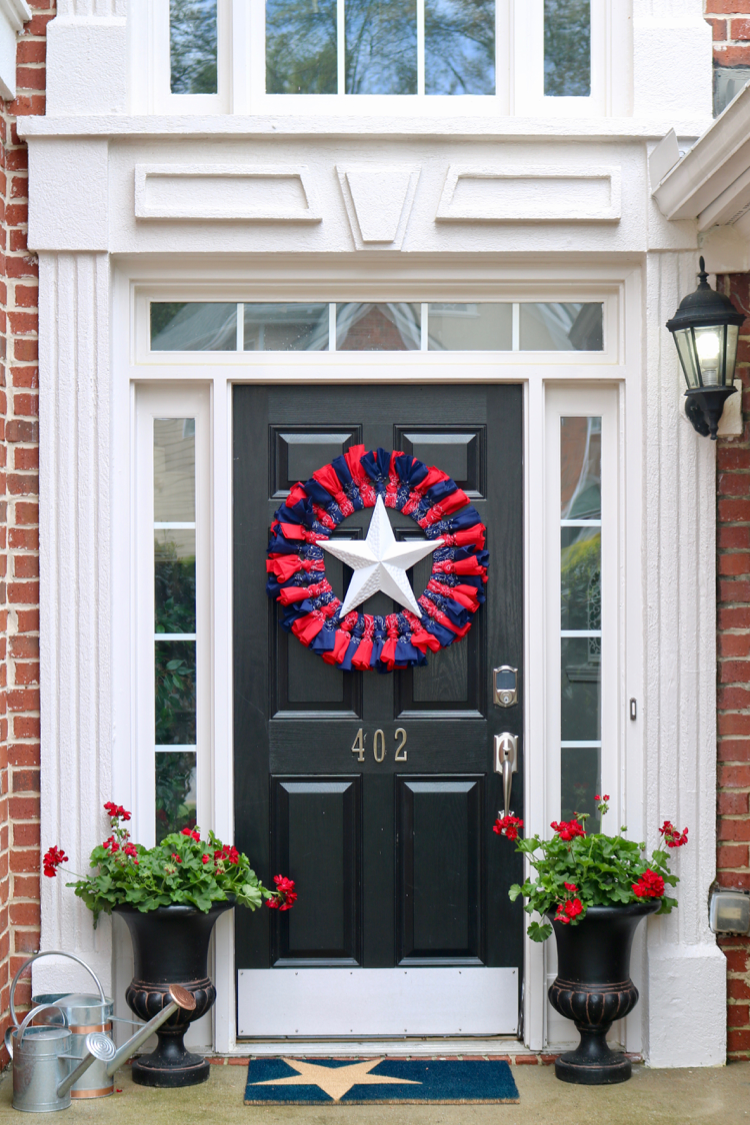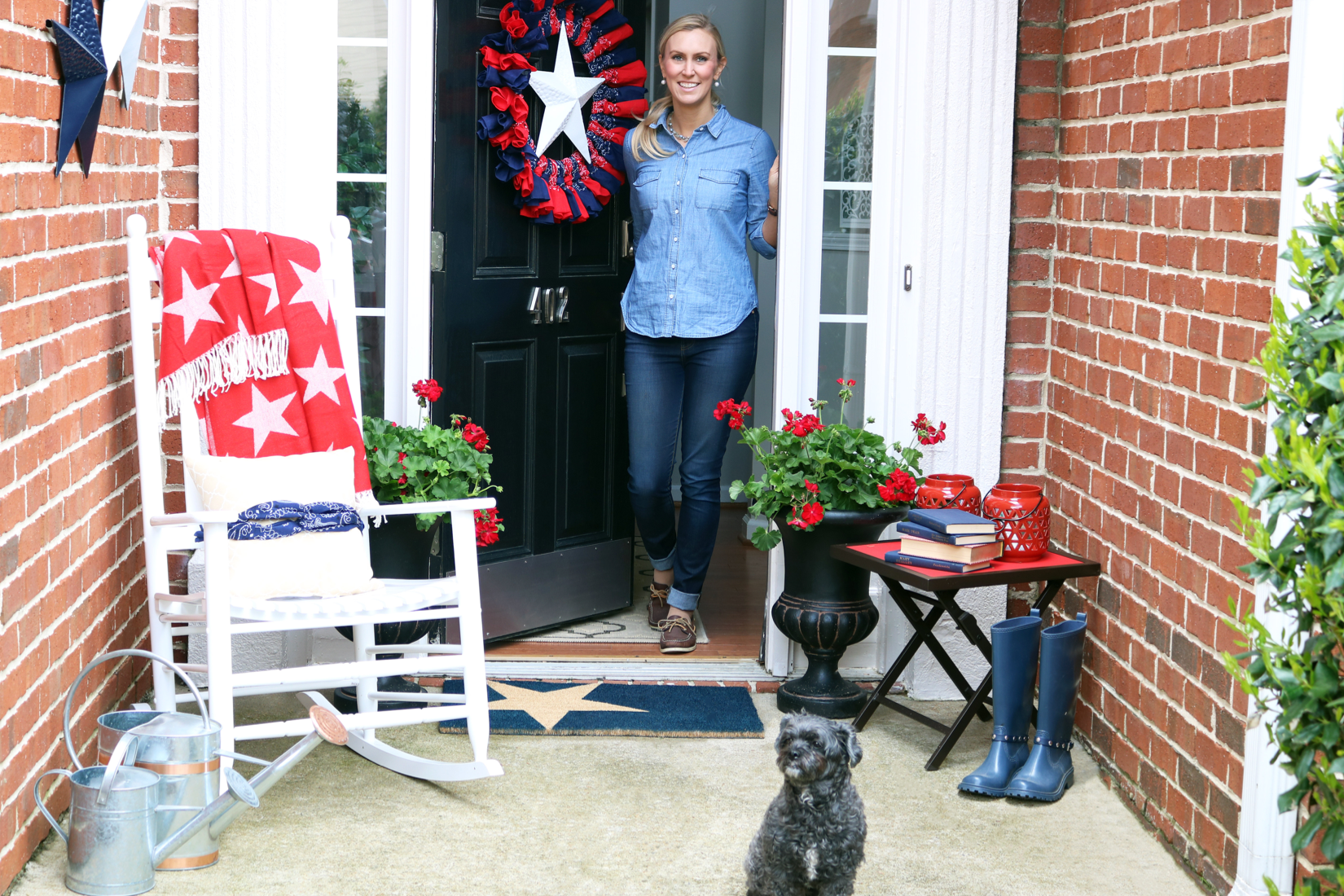 Happy Fourth of July, Y'all!