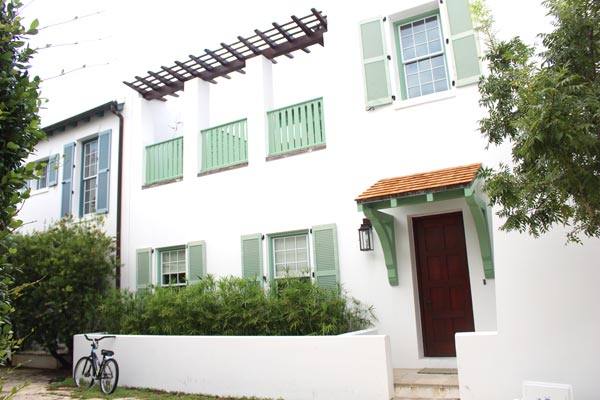 Taking a holiday is one of the best ways to refresh and truly get back to being you.  And one of my favorite ways to stay grounded and enjoy life is to visit beautiful travel destinations that offer a unique perspective on design, dining, or really anything that touches our lives.
So when we took our trip to Alys Beach in 30A earlier this year and captured it on video, I knew I had some incredibly special memories of a beautiful and reinvigorating trip to look back on fondly.
During that trip, I had the pleasure of touring a fully furnished, ready-to-sell home in the heart of Alys Beach just off the main walkway corridor.  The beautiful white home with an absolutely perfect shade of green accenting the exterior and charming courtyard welcomed us like a friendly beacon.  I couldn't resist the fabulous opportunity to gain a sneak peek at what's inside of these gorgeous million dollar homes in Alys Beach.  It was a darling little beach house with lovely decor that was the perfect blend of beach chic design.