You may have seen on my Instagram last month when I posted on stories and in the feed a few photos from the romantic backyard pallet picnic that I set up for my dear friend Erica of Eating with Erica.  After planning the birthday beach pallet picnic for my mom's birthday last summer, I knew I was hooked on this beautiful yet easy-going picnic pallet setup and that I wanted to do it again.  When Erica decided to postpone her wedding until next year due to Covid, I immediately wanted to help her plan a romantic dinner for her and her fiancé to celebrate their would-be anniversary date.  She asked for a blue theme and then trusted me to execute the details and this is the relaxing and romantic backyard dinner that resulted!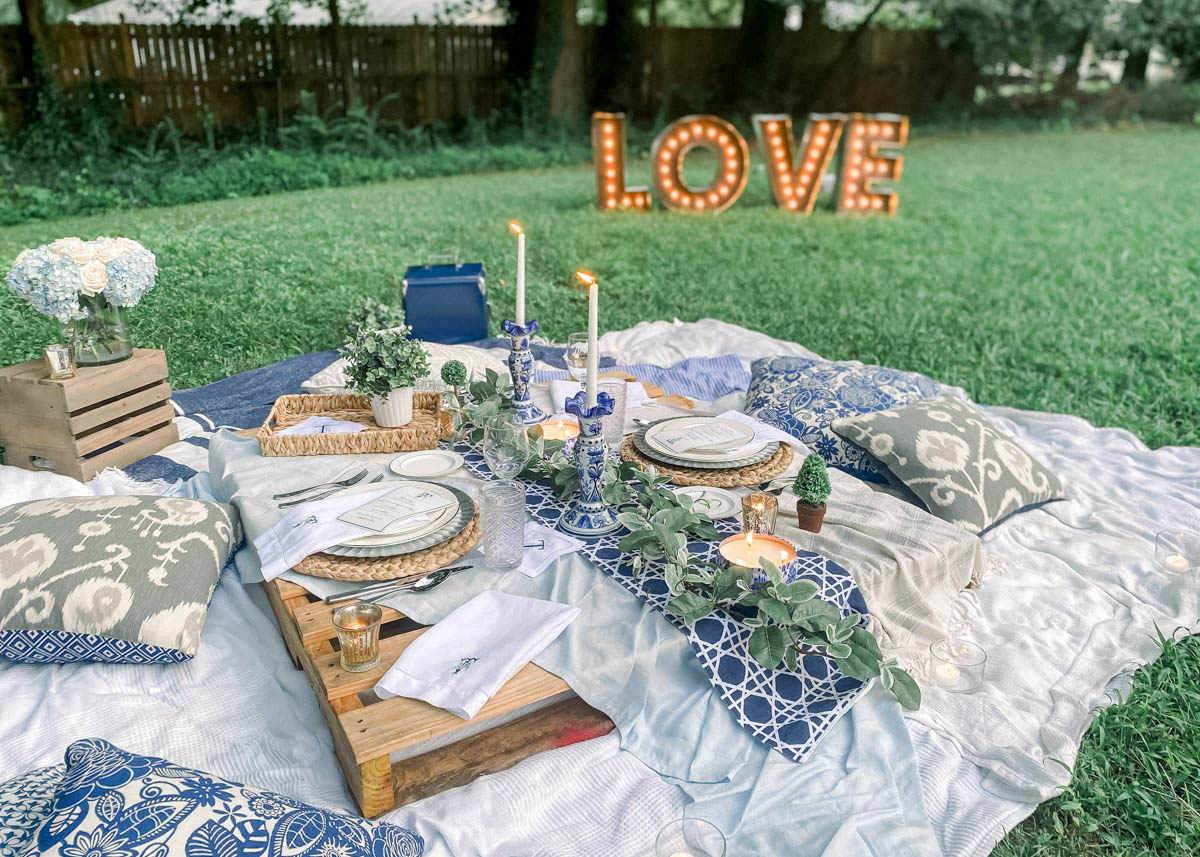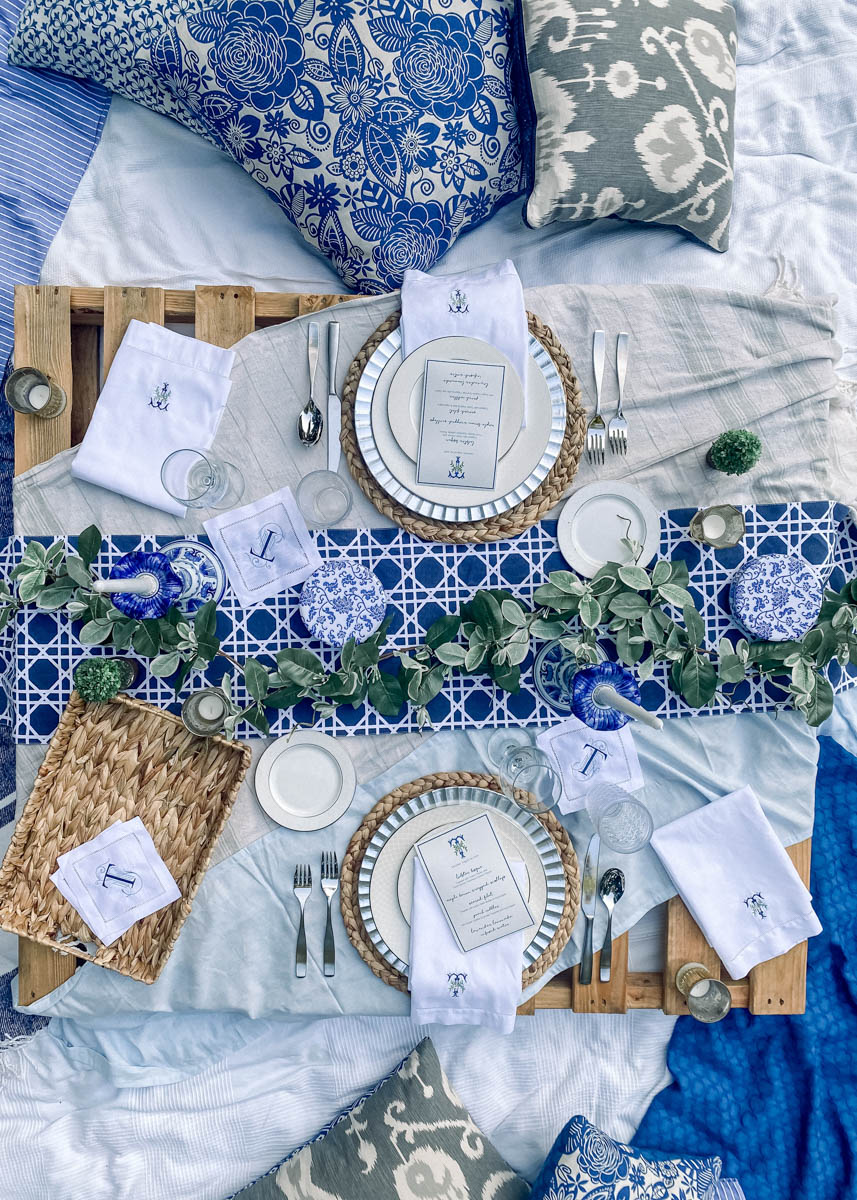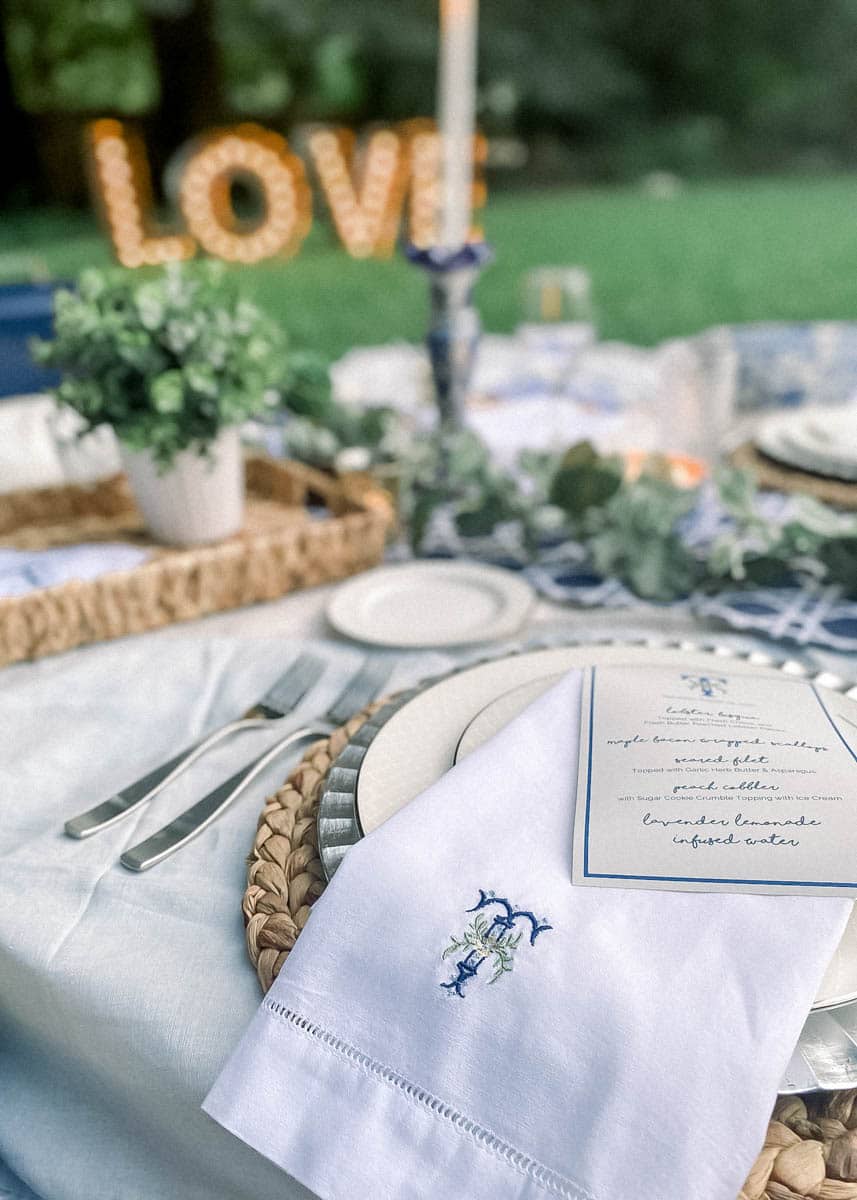 The Design & Decor:
---
I pulled in a similar color palette to the blue accents I used for my mom's beach pallet picnic, but tweaked the setup to make it feel more intimate with a slightly more elevated look while still feeling casual for a backyard dinner. I included custom embroidered linen dinner & cocktail napkins with their last name initial to celebrate their future family. I used double place settings with silver chargers layered over woven chargers.
Layering up on chargers is a fun way to add more depth to a tablescape without cluttering it too much.
I pulled out my Lenox wedding china to dress things up and complement the silver charger & flatware. To keep the mosquitos at bay for this summer evening picnic, I found these blue citronella candles online that I used on the table, and paired them with basic citronella tea lights that I scattered around the perimeter of the setup.  I brought in a couple of chinoiserie candle holders to add a bit more light after sunset.  And to take things over the top for these to love birds, I broke out the marquee love letters that I made for my wedding.  We have just held onto them for fun and had other friends use them for weddings over the years too.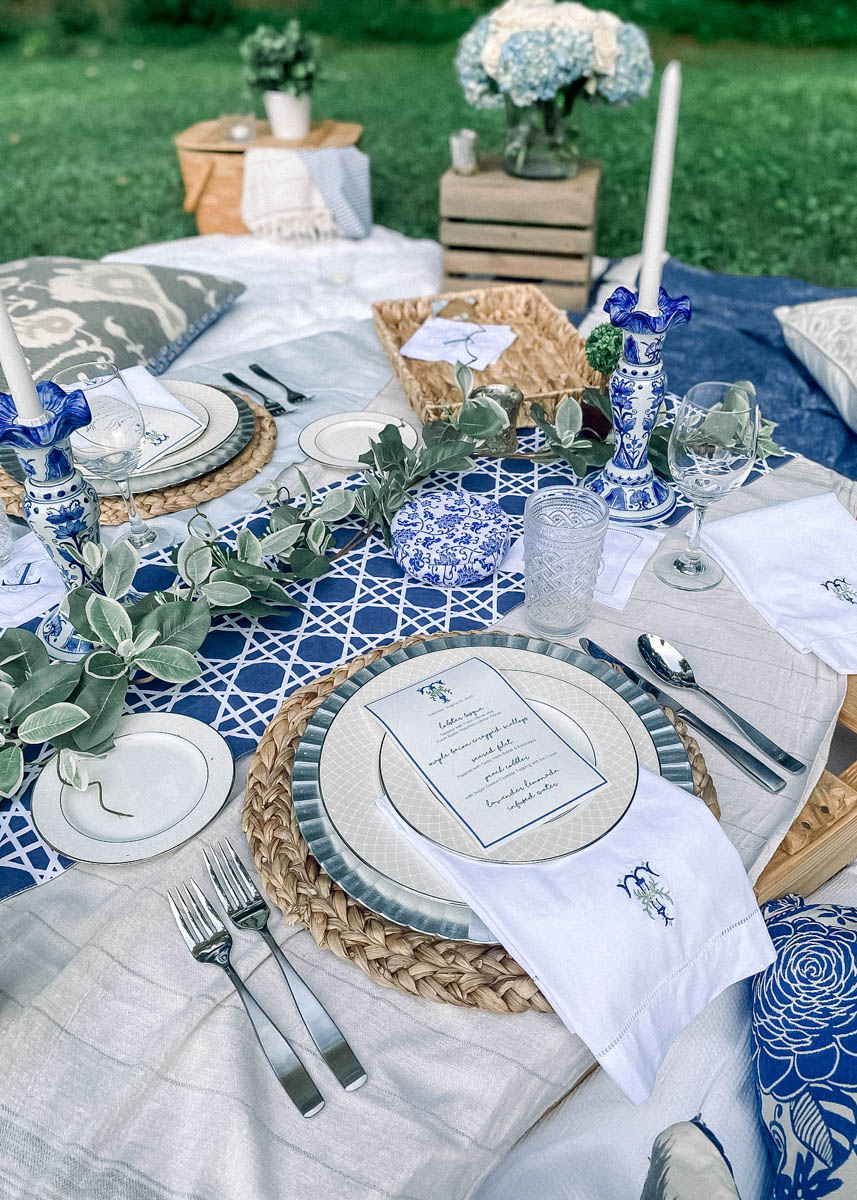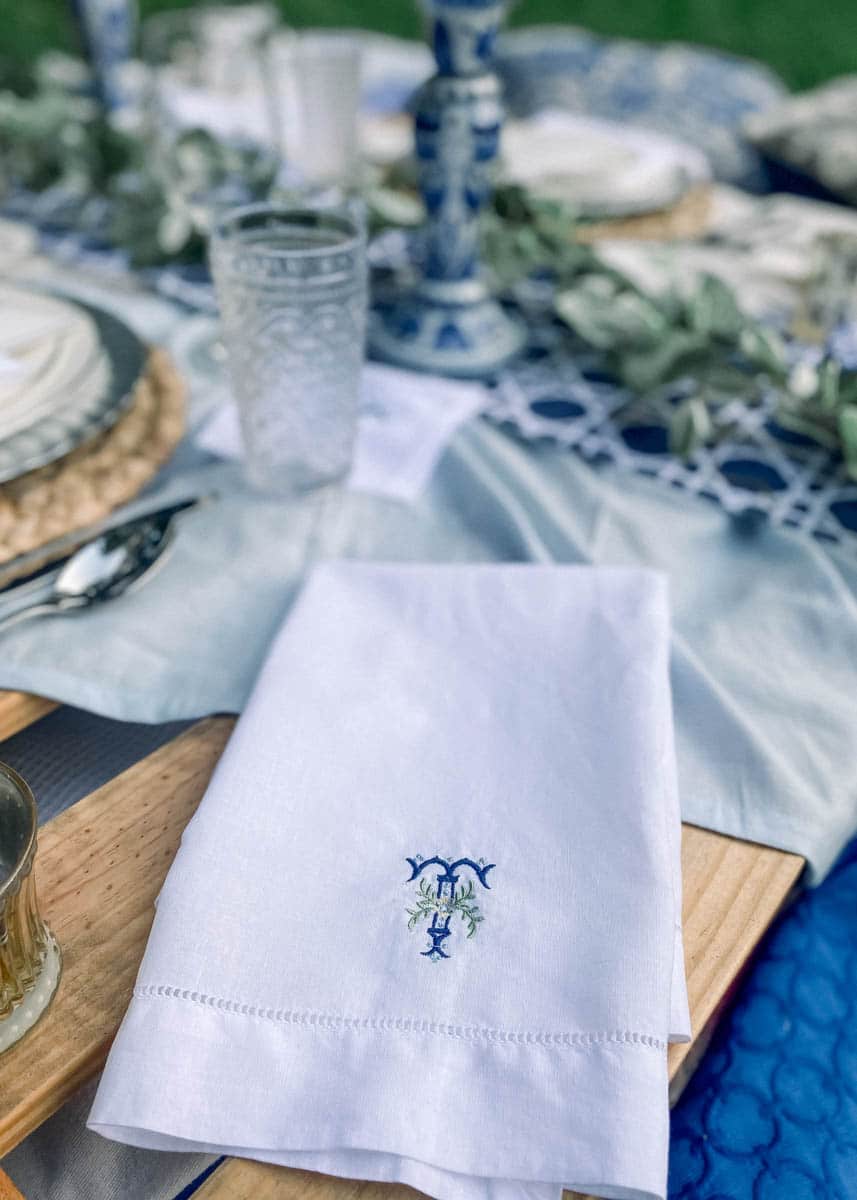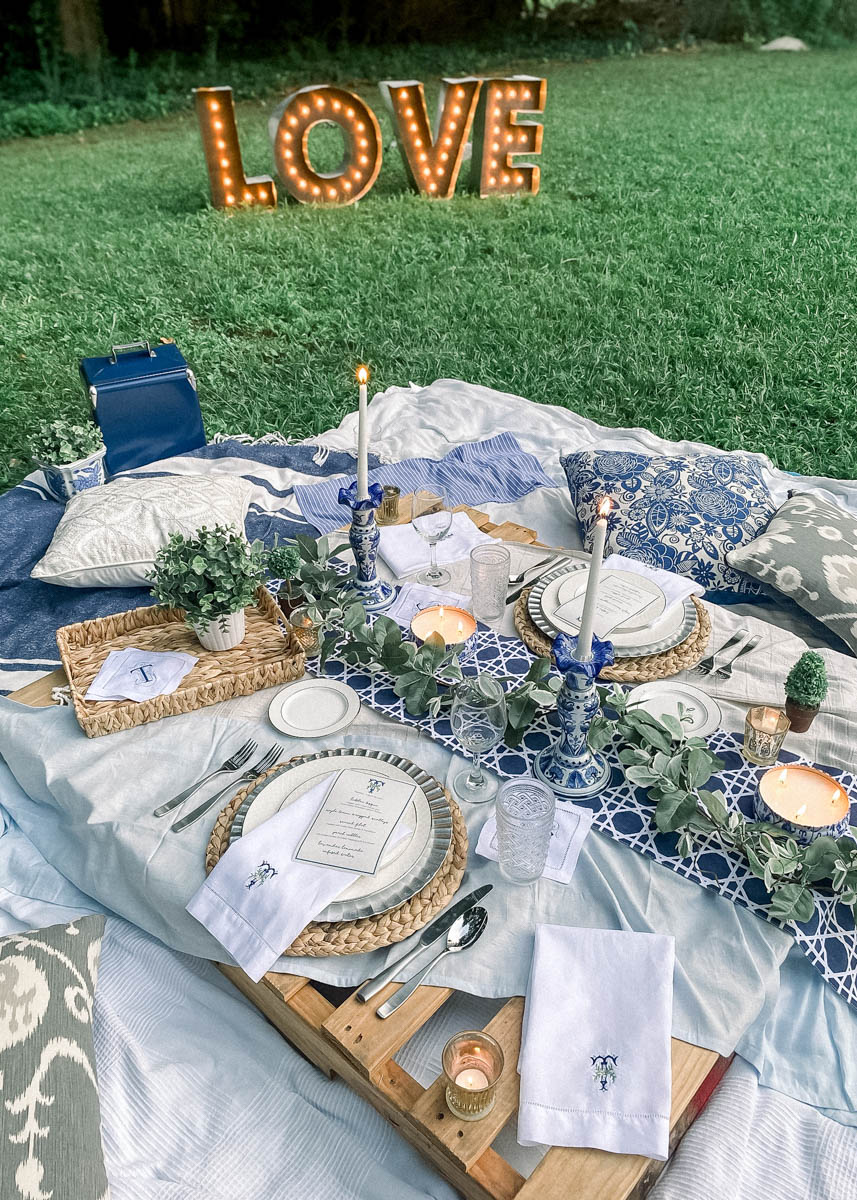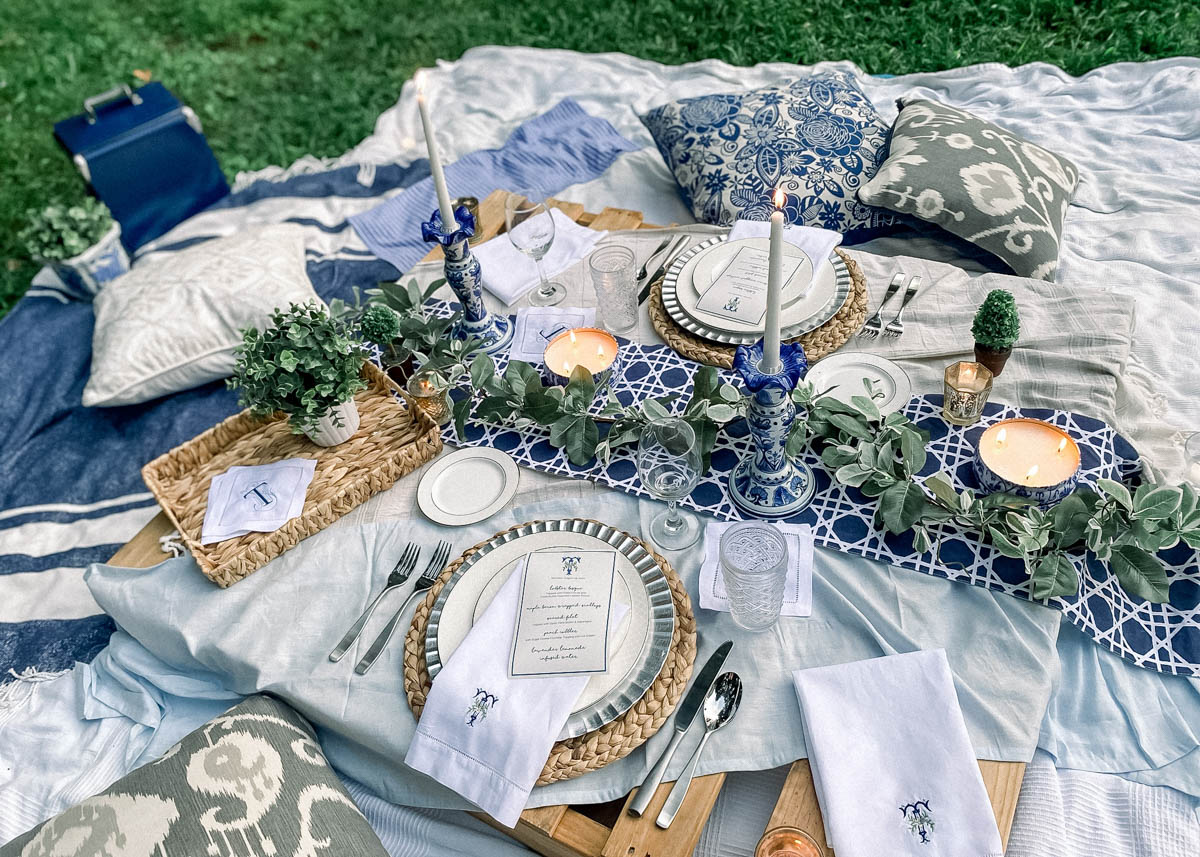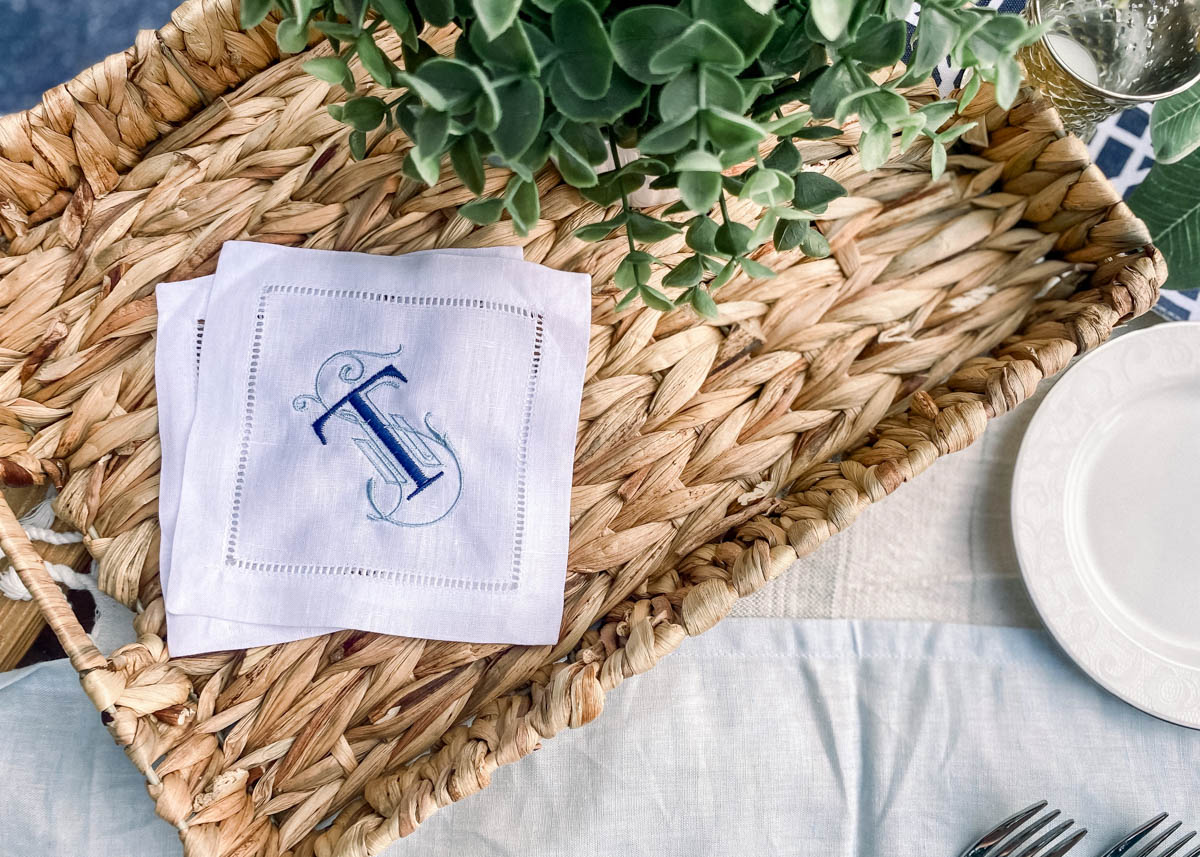 Romantic Dinner Menu:
---
Erica pulled in the amazing Atlanta private Chef Camilah Campbell of Love At First Bite to create the perfect romantic dinner menu to celebrate over a delicious meal.  While I didn't get a chance to taste the food, it looked amazing and I would highly recommend hiring her as your private chef for any Atlanta event.  After she shared the menu below, I added the details into a beautiful little printed menu so Erica could have it as a keepsake or their special night.
The Menu

:
---
Lobster Bisque Topped with Fresh Chives & Fresh Butter-Poached Lobster Pieces
Maple Bacon Wrapped Scallops
Seared Filet Topped with Garlic Herb Butter & Asparagus
Peach Cobbler with Sugar Cookie Crumble & Ice Cream
Lavender Lemonade
Cucumber Infused Water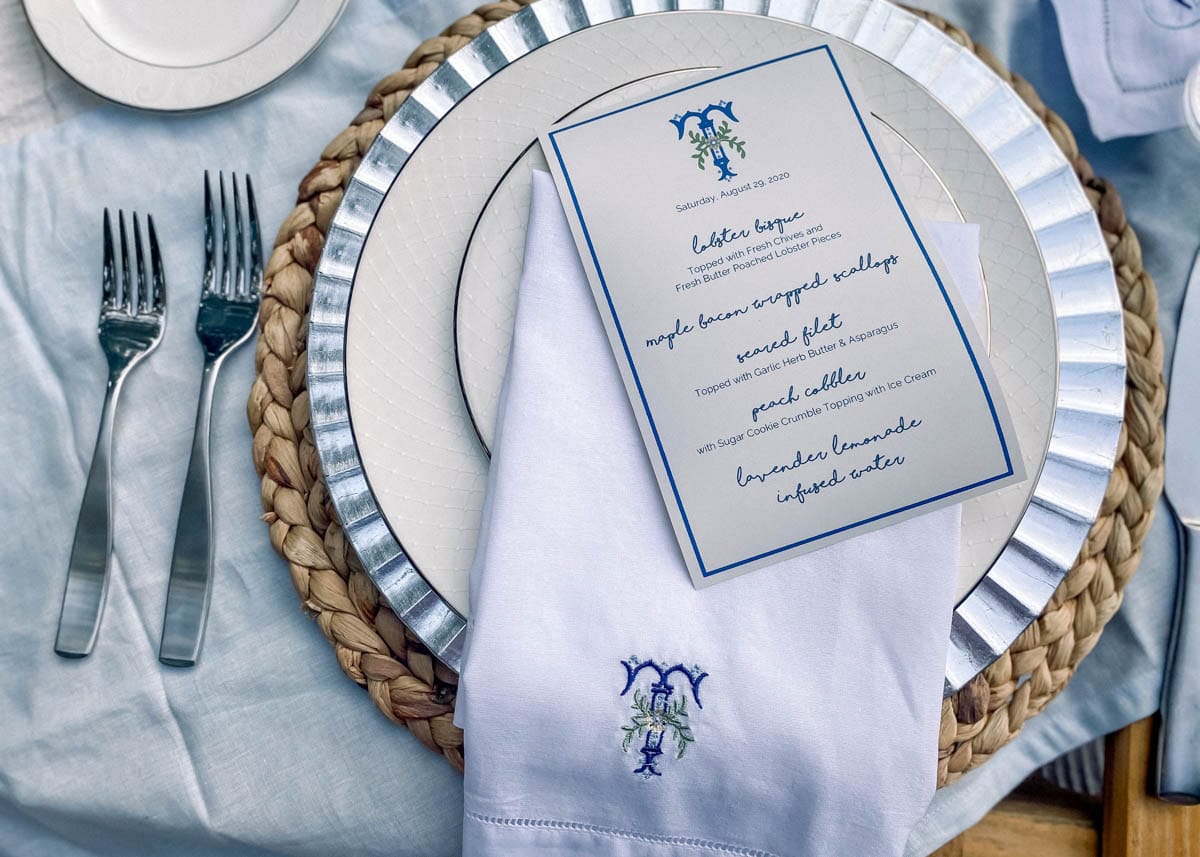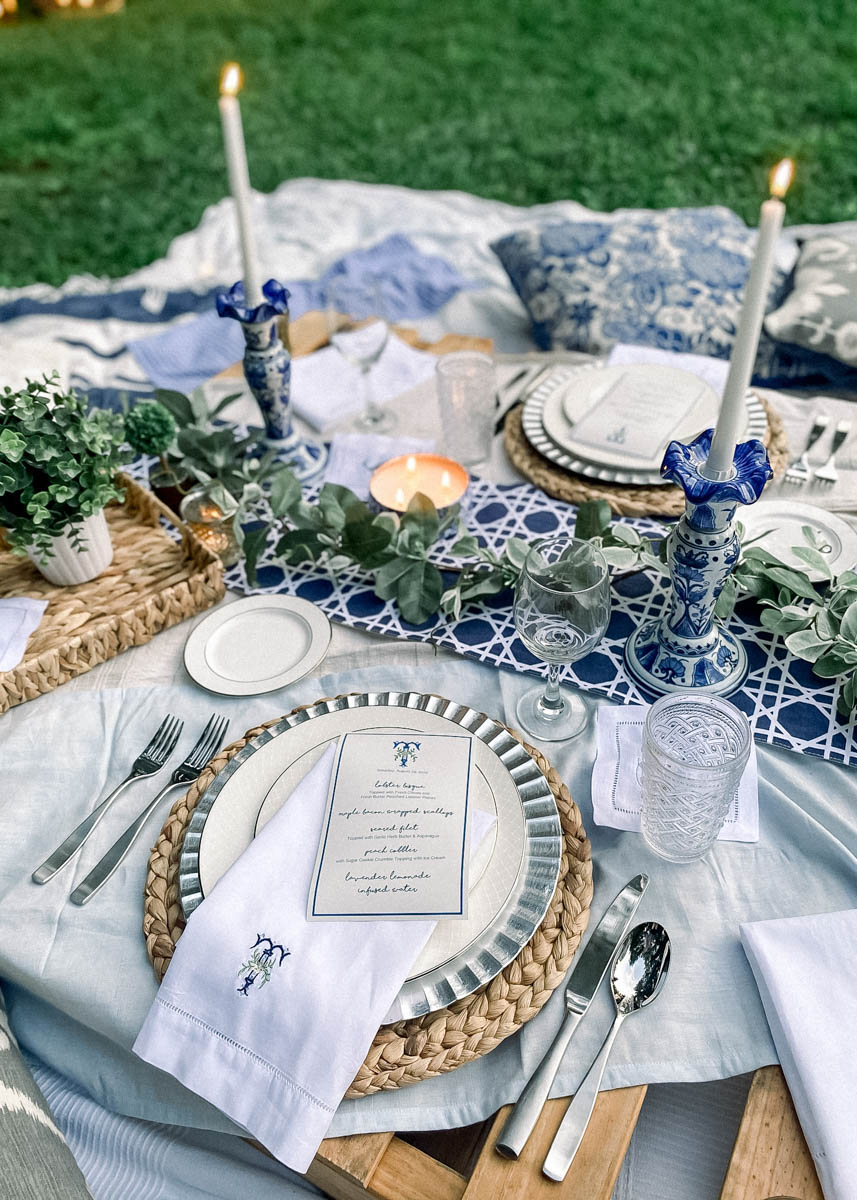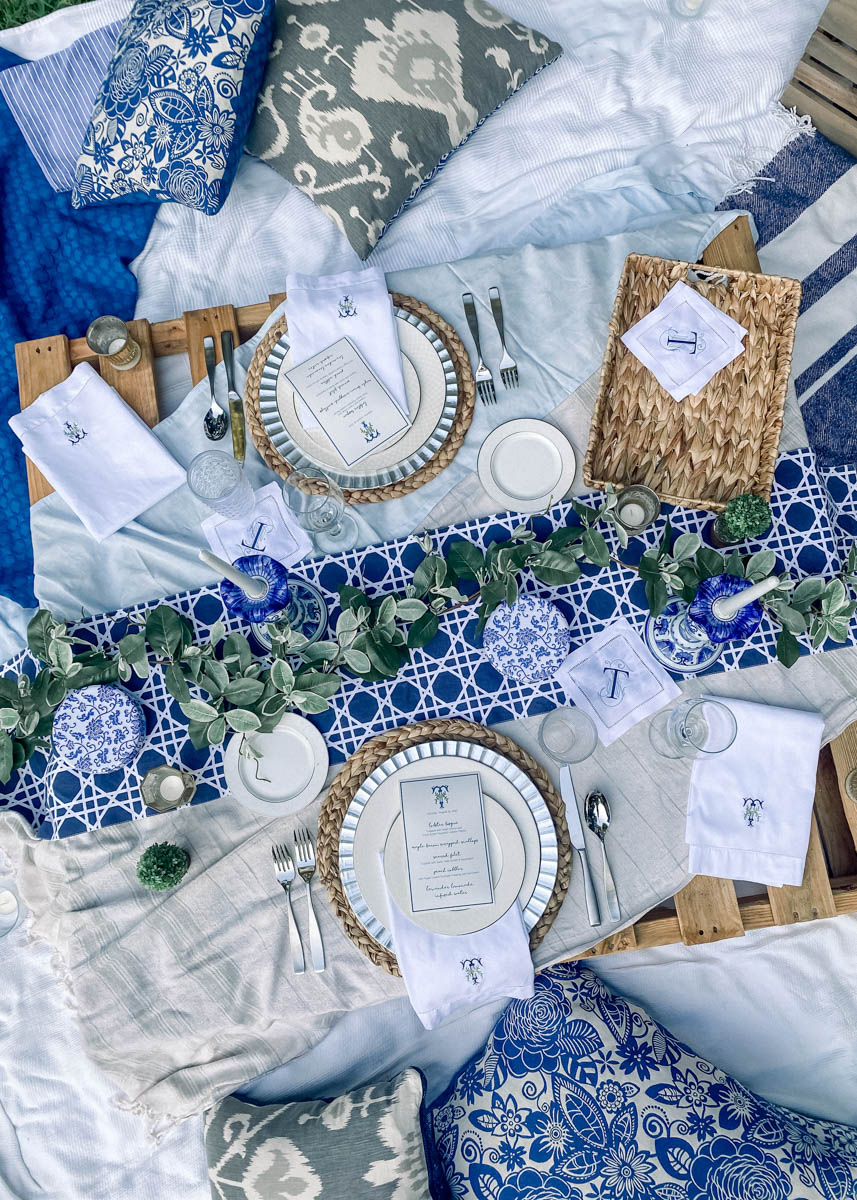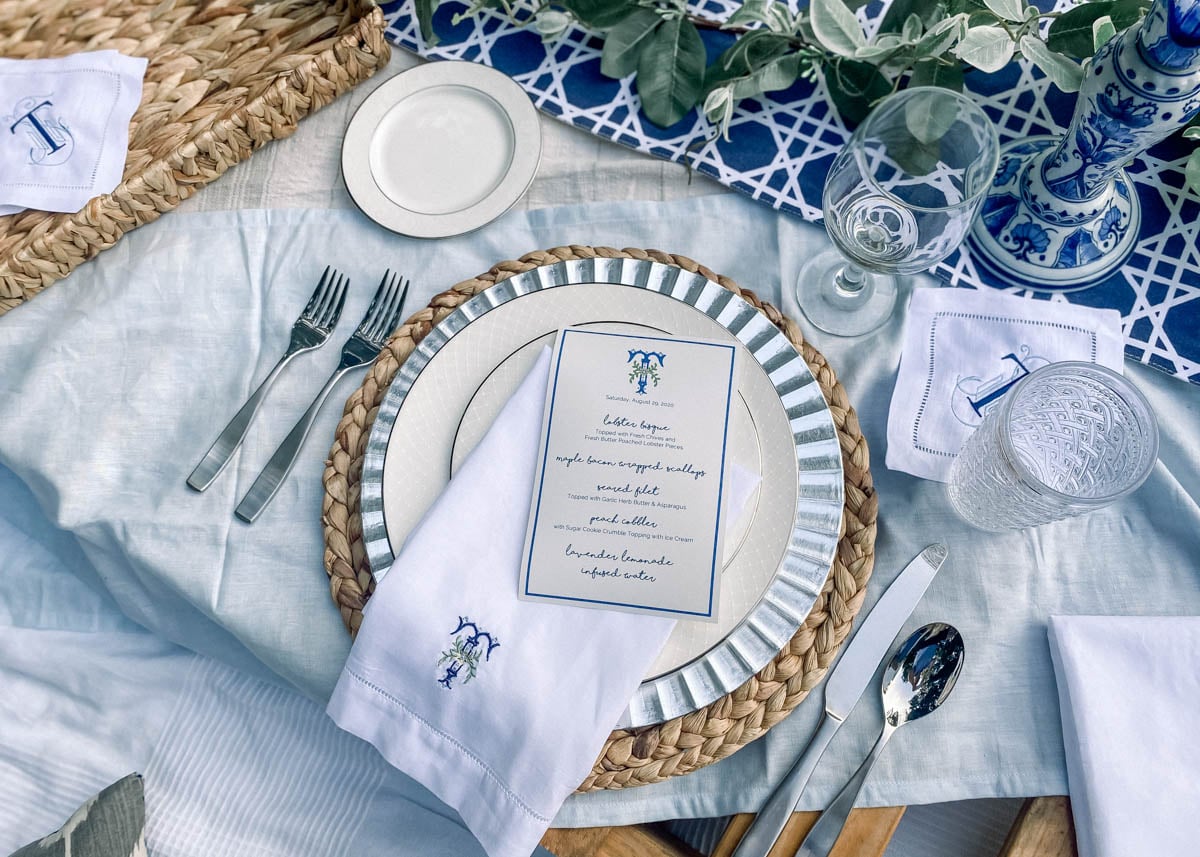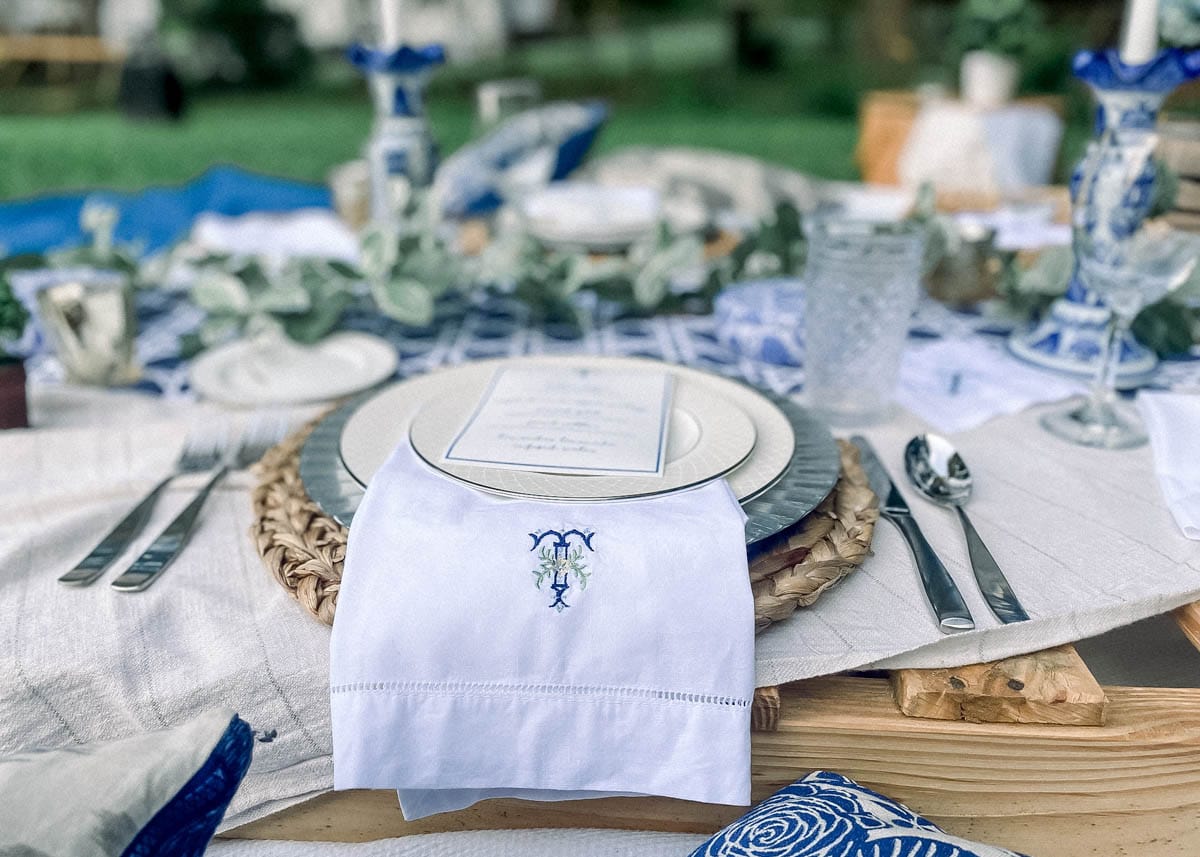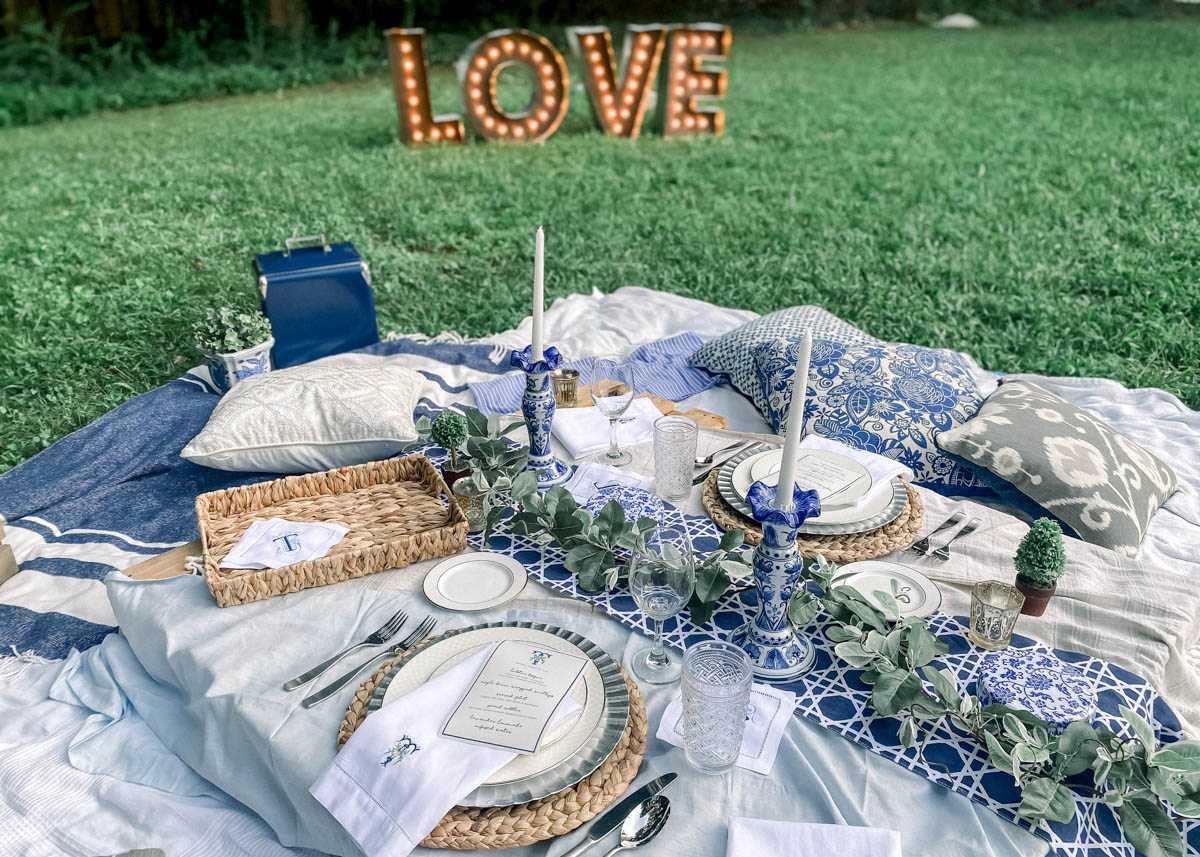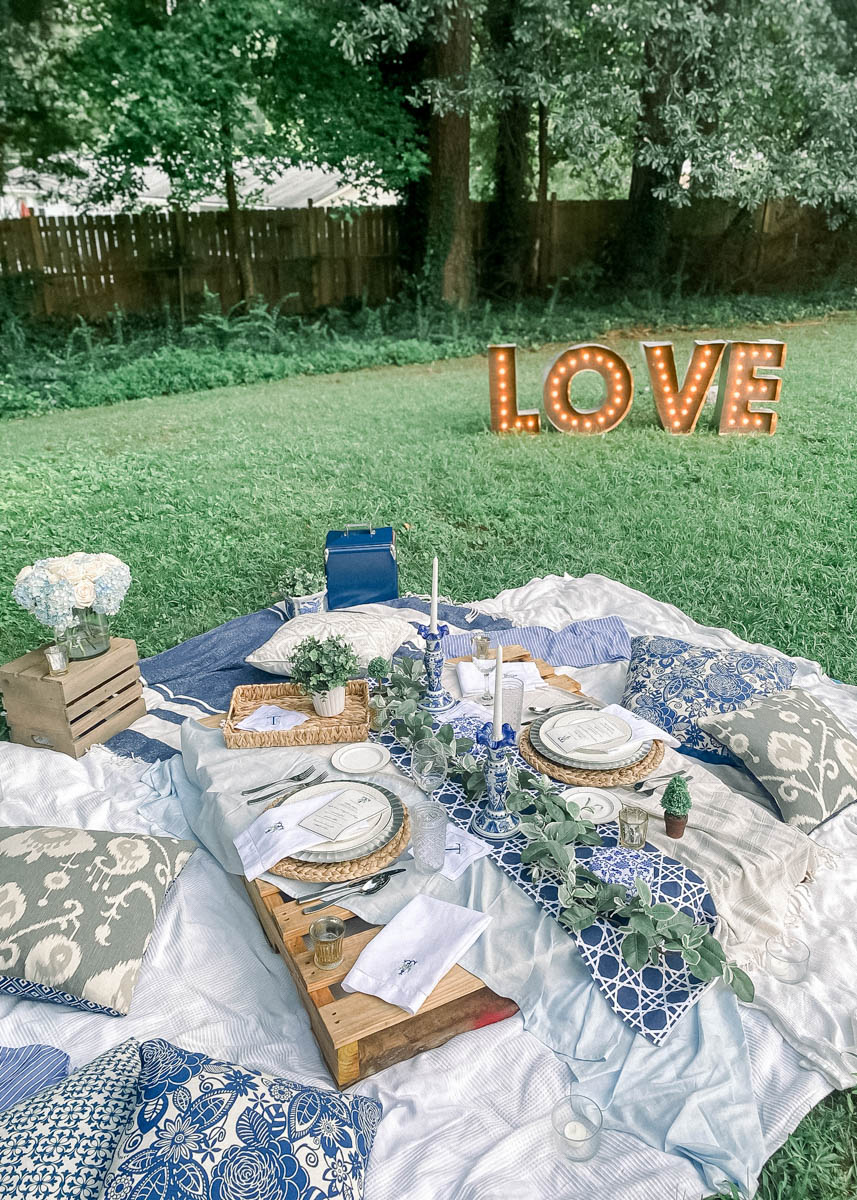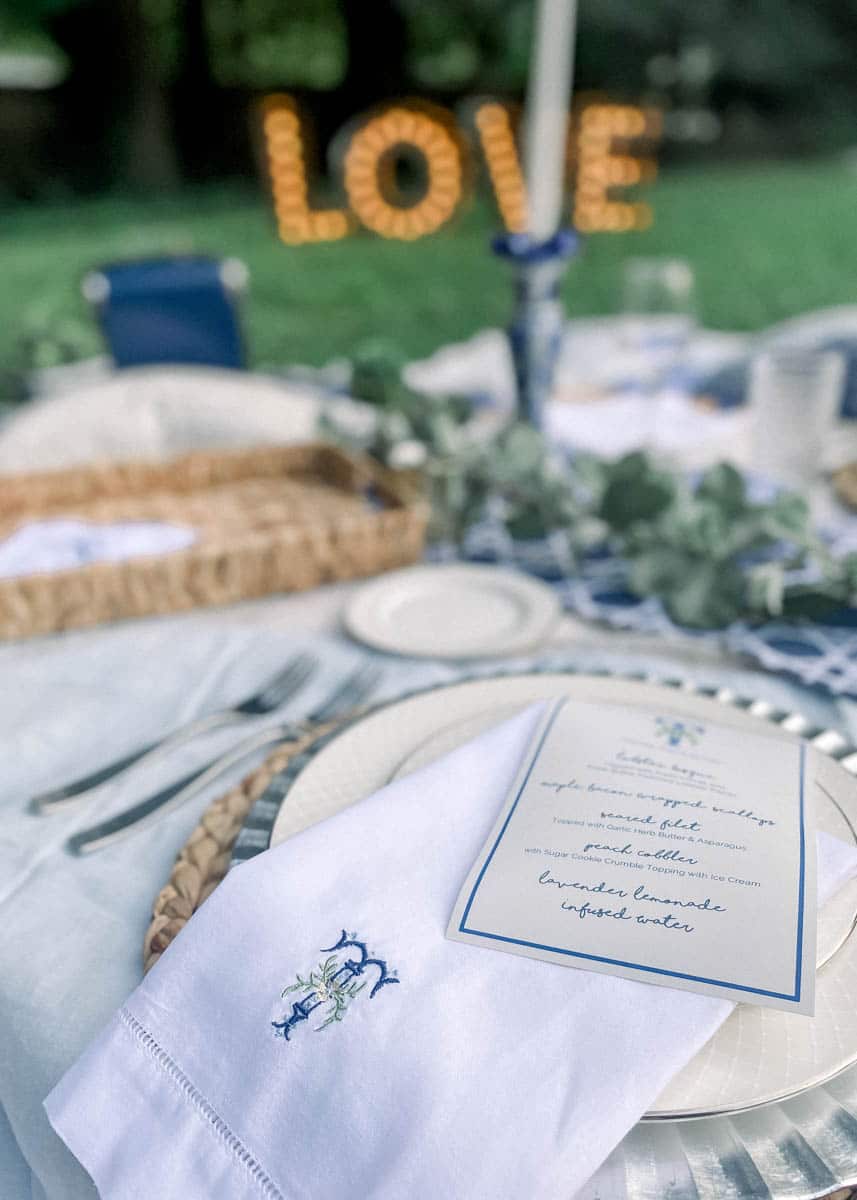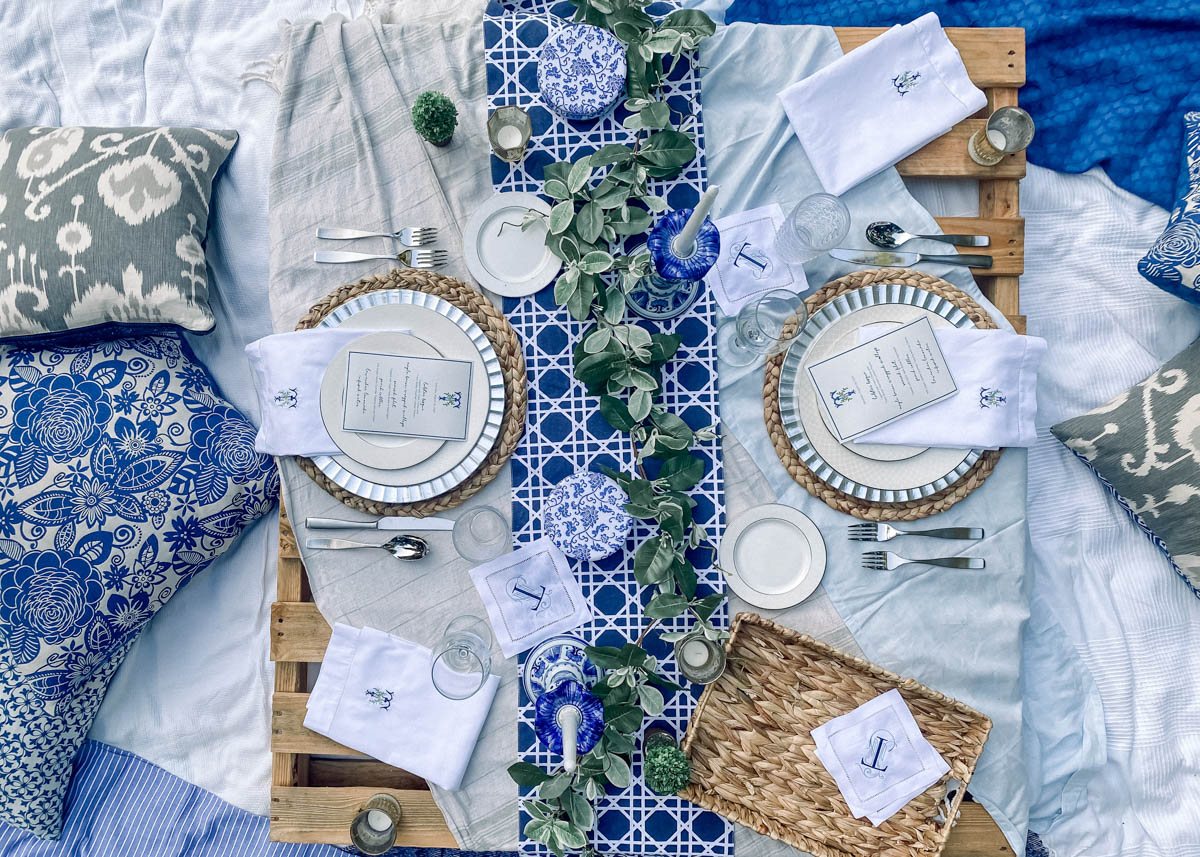 Hoping this romantic backyard dinner decor inspires you to plan your own pallet picnic gathering whether it's just for two or a group. This type of easy backyard picnic setup works well for bridal showers, birthdays, holiday gatherings (cue the outdoor heaters for Thanksgiving!), or any other fun celebrations.
Comment below if you've planned your own pallet picnic design and share your link 🙂