For all the food lovers who crave a great cheddar, this Tillamook Cheddar Grits recipe from Sweet Auburn Barbecue is a must-try.  Tillamook just entered the Atlanta market this year, but Sweet Auburn Barbecue in East Atlanta has been using Tillamook cheese in their recipes since the restaurant's opening.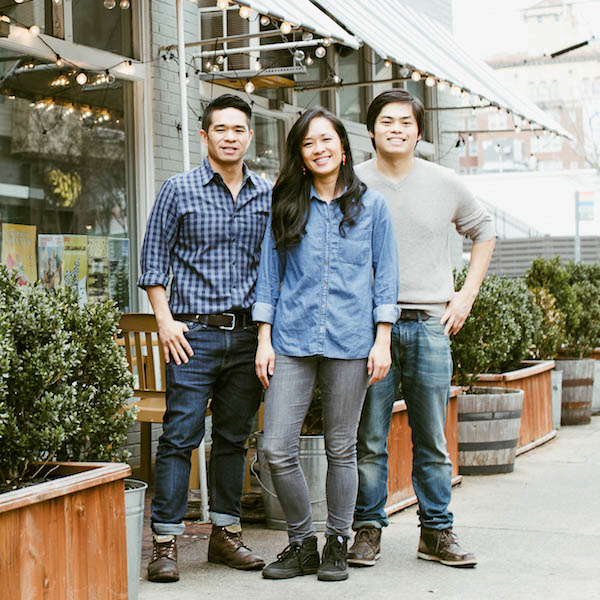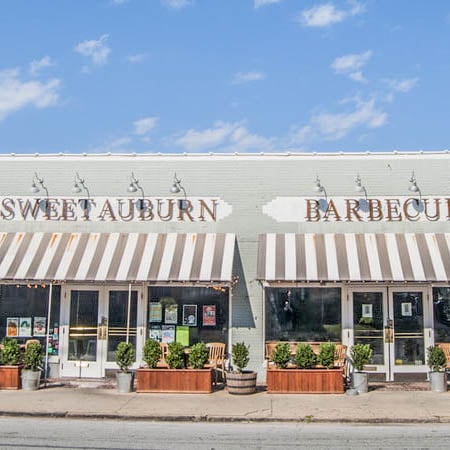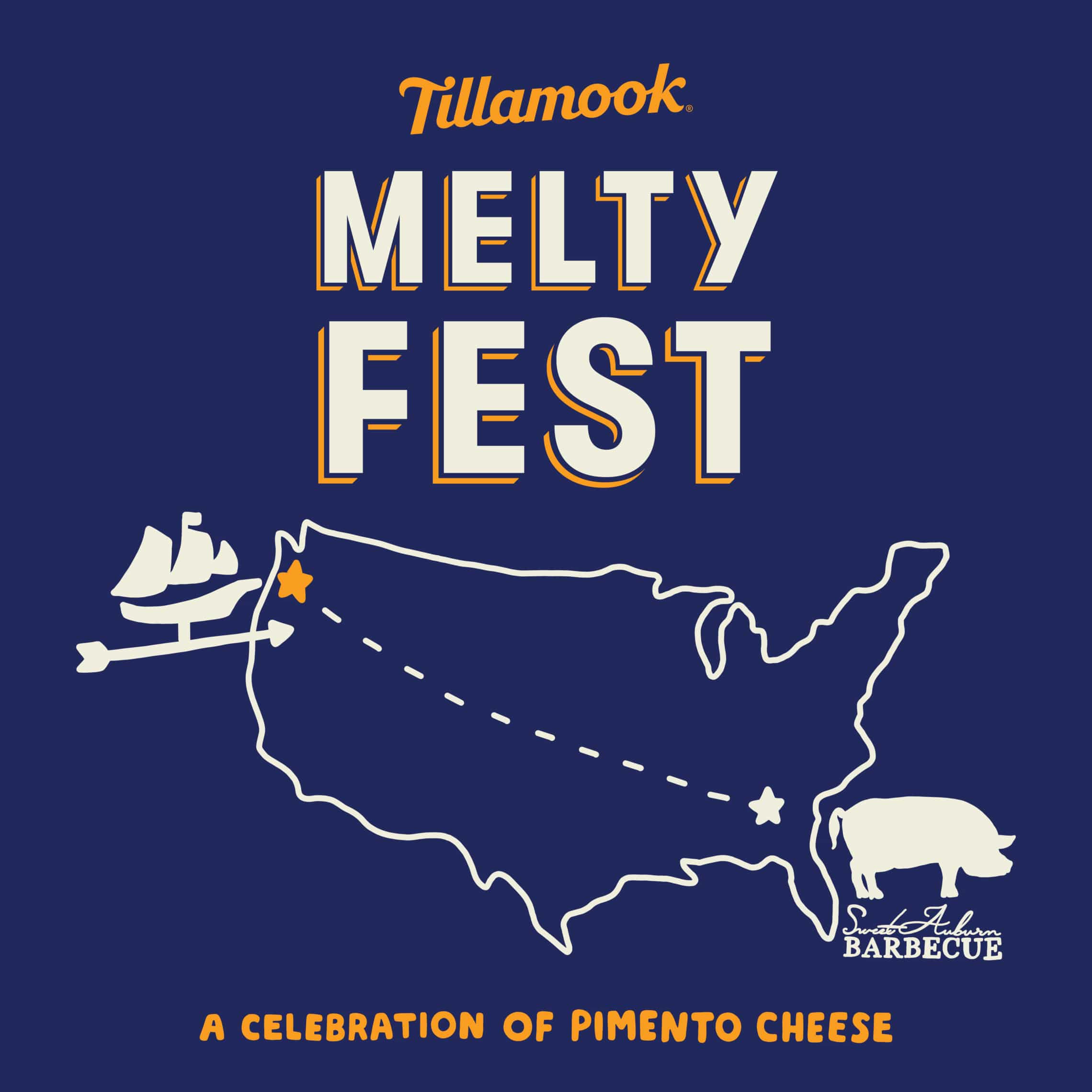 To celebrate and welcome Tillamook to Atlanta, I attended the VIP #MELTYFEST tour event at Sweet Auburn Barbeque earlier this week. Because Sweet Auburn Barbeque uses Tillamook cheese in their delicious recipes, they've shared their Cheddar Grits recipe below as part of the celebration!  Scroll down to see more photos from the event.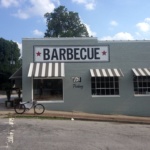 Sweet Auburn Barbecue's Cheddar Grits
Featuring Delicious Tillamook Cheddar Cheese
Course:
Breakfast, Side Dish
Keyword:
Classic Southern, Southern Staple
Ingredients
4

cups

Milk

4

tbs

Butter

1

cup

Grits

2

cups

Tillamook Shredded Cheddar Cheese

1

pinch

Salt & Pepper (to taste)
Instructions
Bring milk and butter to boil in a saucepan.

Turn heat to low to simmer and whisk in grits.

Cook over low heat for 25 minutes, stirring often.

Once grits are done, remove from heat, fold in cheddar cheese and season with salt and pepper.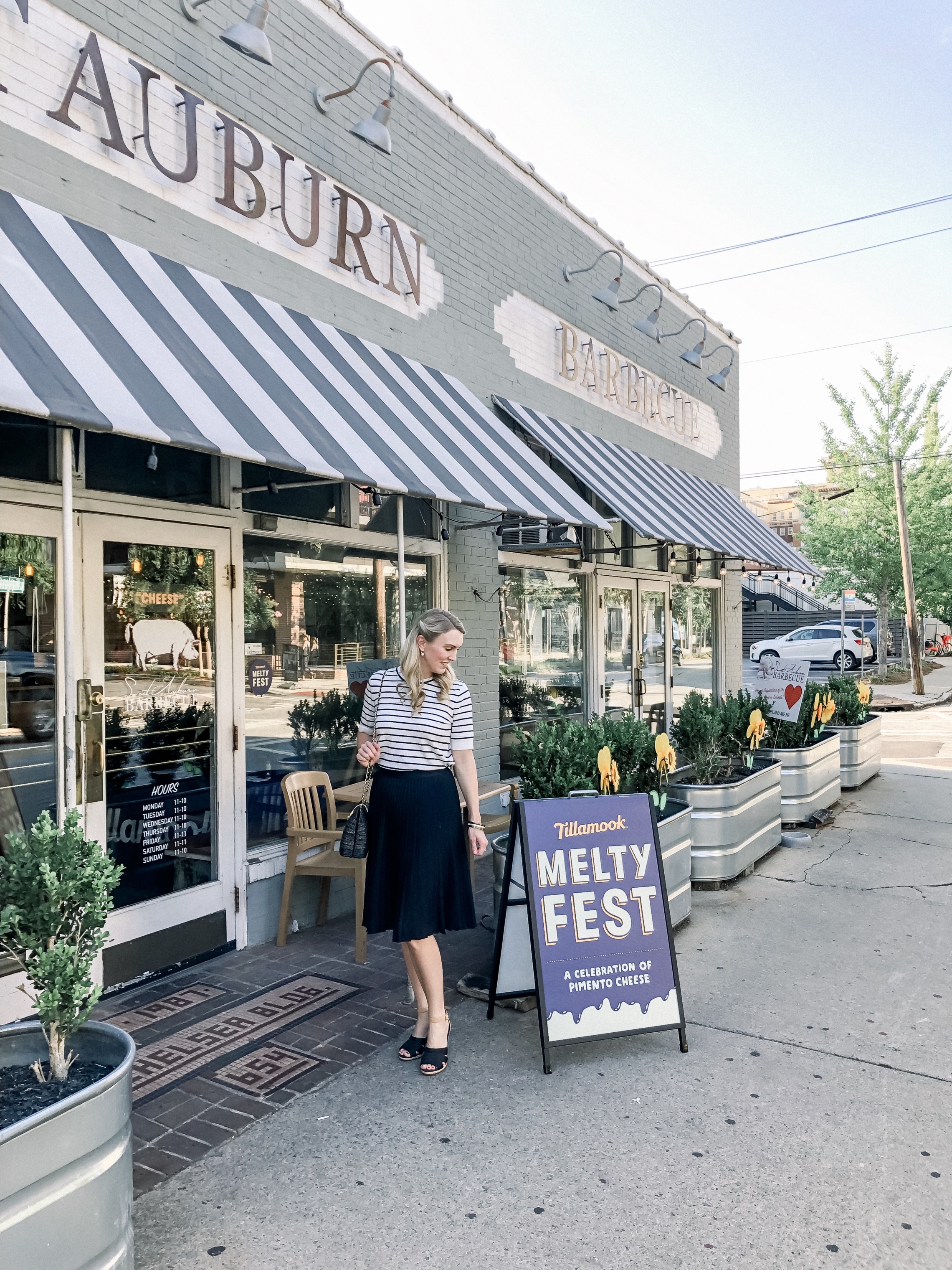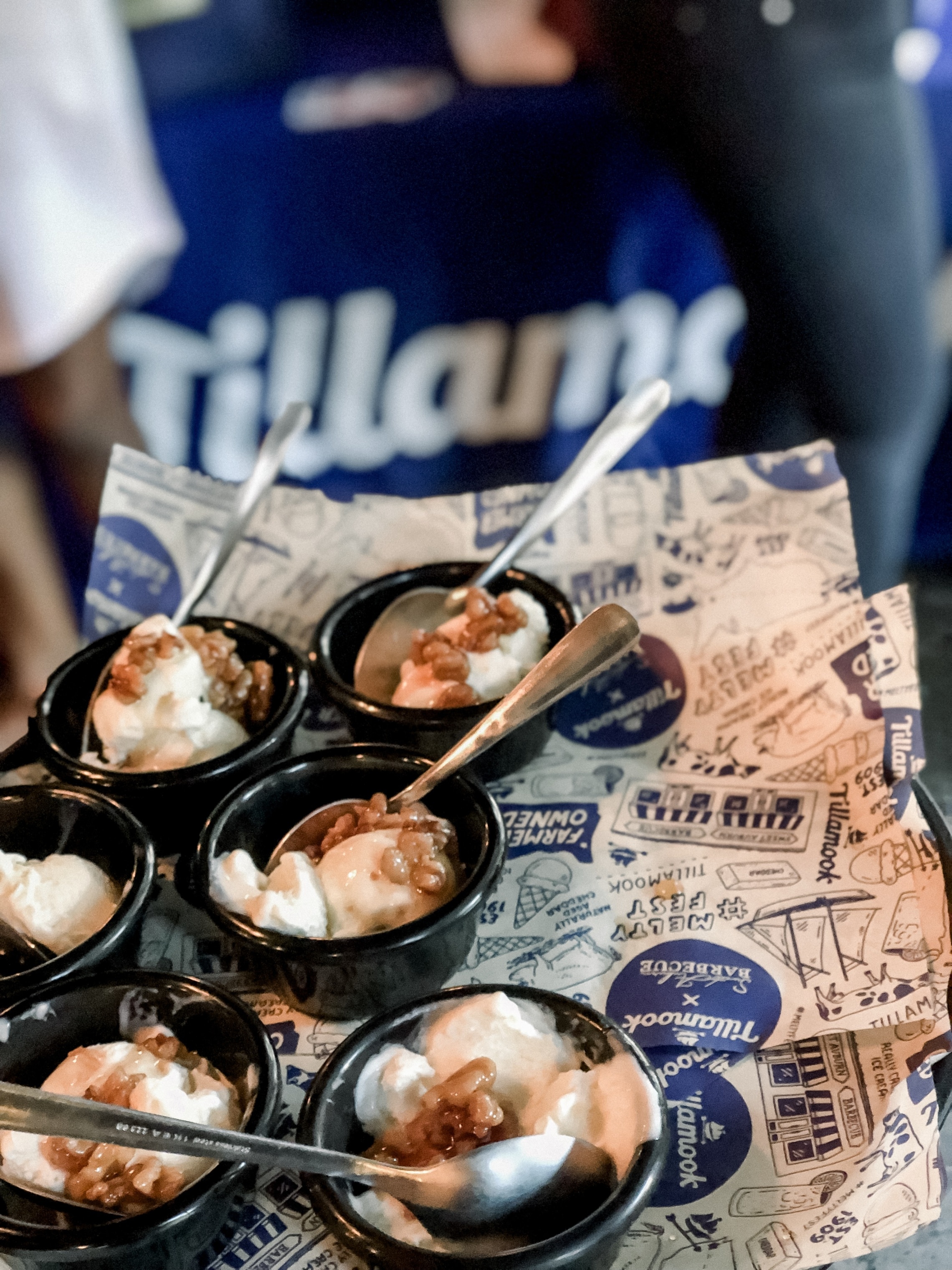 I'm a firm beliver that using a high quality cheese can immediately elevate a recipe.  That you can taste the difference and see a difference in the way it cooks too. That's one of the reason's that Sweet Auburn Barbeque's co-owner Anita Hsu told me they only use Tillamook Cheese in their pimento cheese wontons… because it melts at the right temperature to create a delicious creamy consistency for the filling.  During this week's event, I was lucky enough to sneak into the kitchen with Anita and get a first hand intro into making their famous pimento cheese wontons myself! No big deal, but she said I was pro at folding the wonton 😉
Beyond trying my hand at a little wonton making and tasting all the yummy bites, we had a sweet ending to the night as everyone indulged in Tillamook's Vanilla Ice-Cream topped with nuts and a little caramel – yum!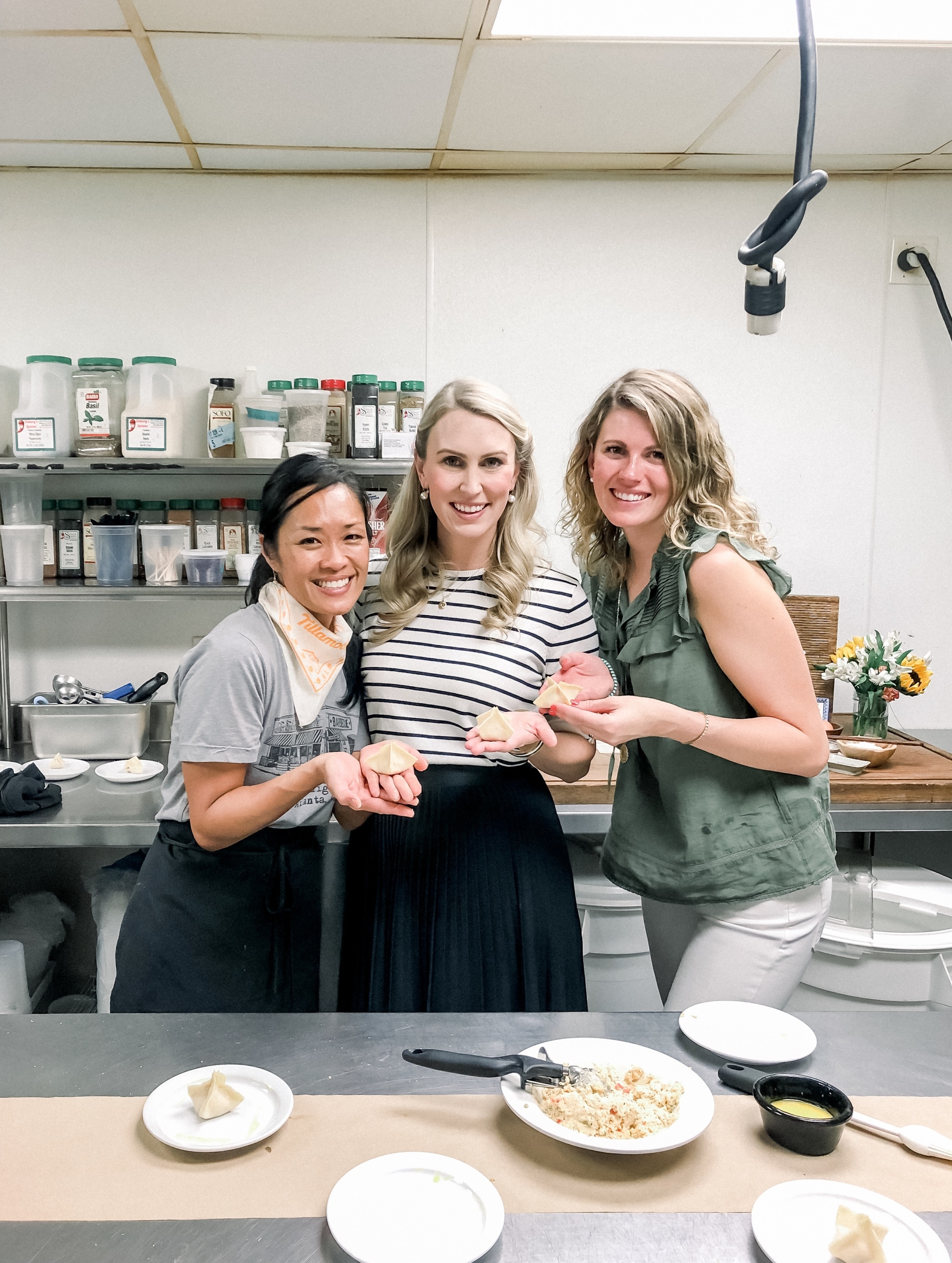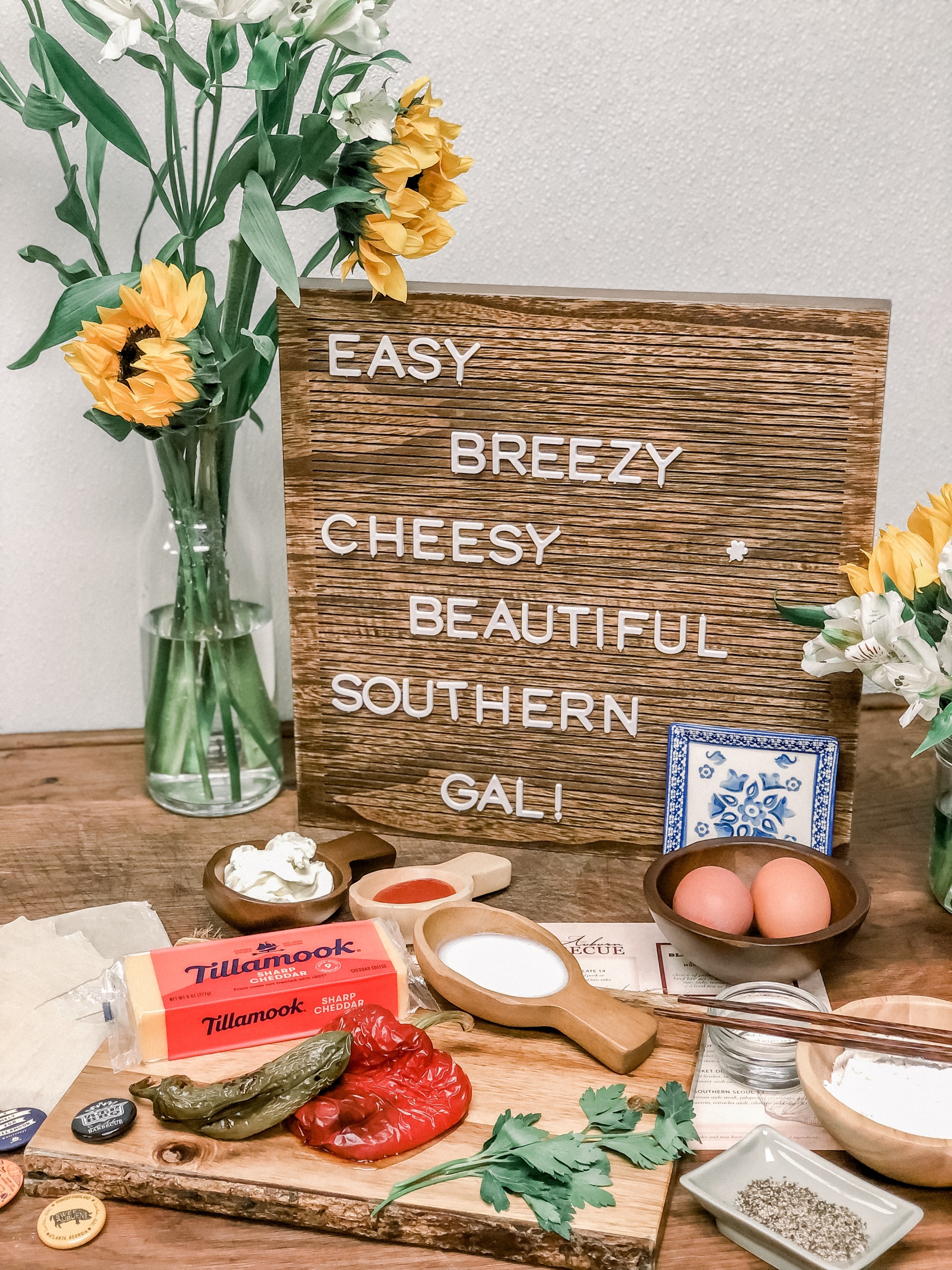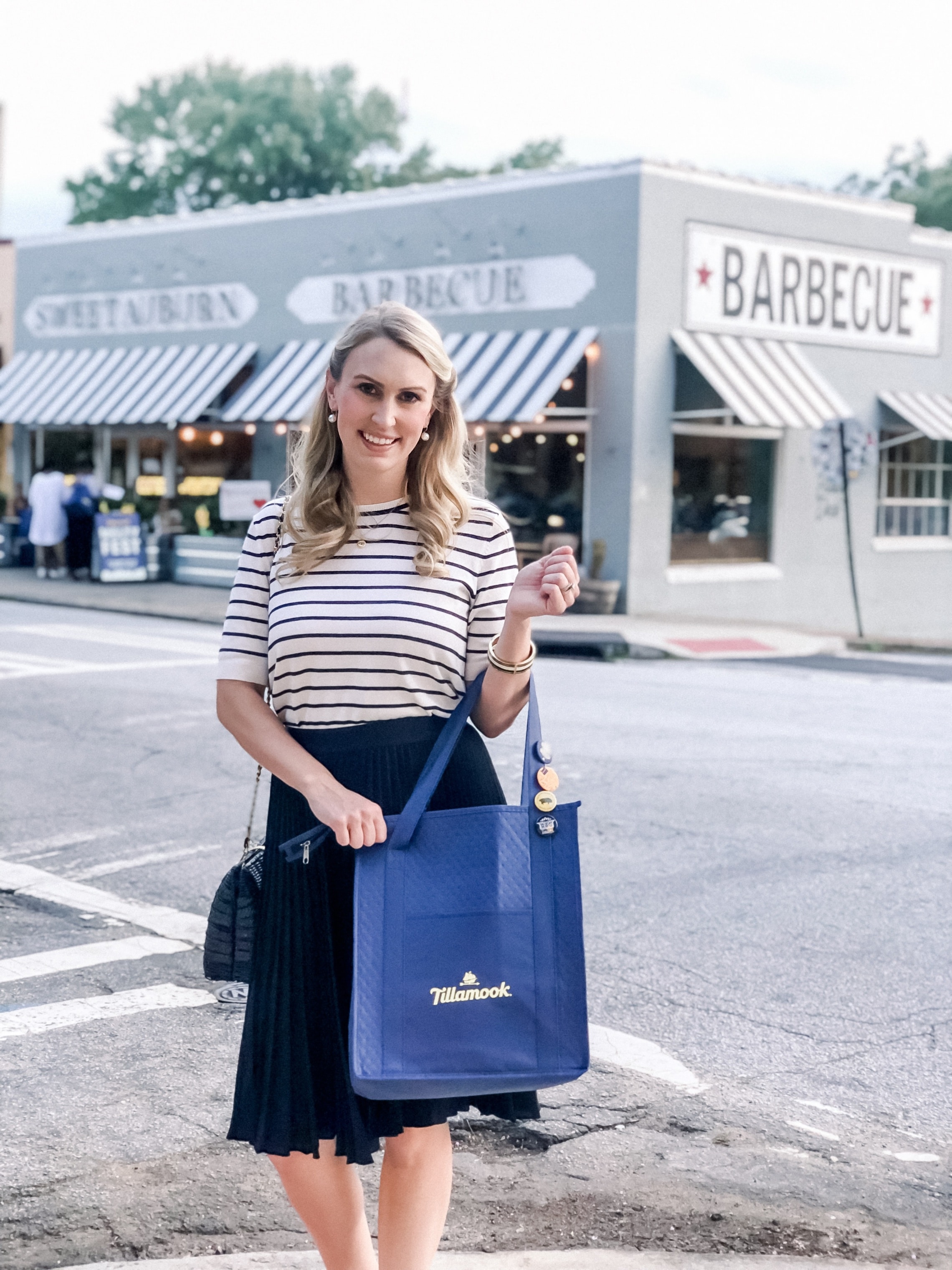 Hanging out at Sweet Auburn Barbeque with the Tillamook team was such a fun treat and I loved trying all the yummy dishes they had.  I can see why Sweet Auburn Barbeque chooses Tillamook for their ingredients.
Bottom line is that if you're in a market that carries Tillamook, and you can check where to buy it here, you should definitely check out their cheese and ice cream.  You won't be disappointed!
Have you tried Tillamook cheese or ice cream before? What are your thoughts?