Already an established Instagram favorite, The Hampton Social in Chicago has quickly garnered tons of free PR by attracting photos in front of their photo-primed dining space.  By playing into the Rosé trend that's blossomed over the last few years, The Hampton Social has made itself a tourist destination for more than just the food.  Their distinctive neon pink "rosé all day" sign aginst the green boxwood and white shiplap background combined with the glow of the outdoor edison bulbs strung across the ceiling makes a delightful backdrop for the perfect Instagram photo.  Oh… and the menu isn't something to scoff at either.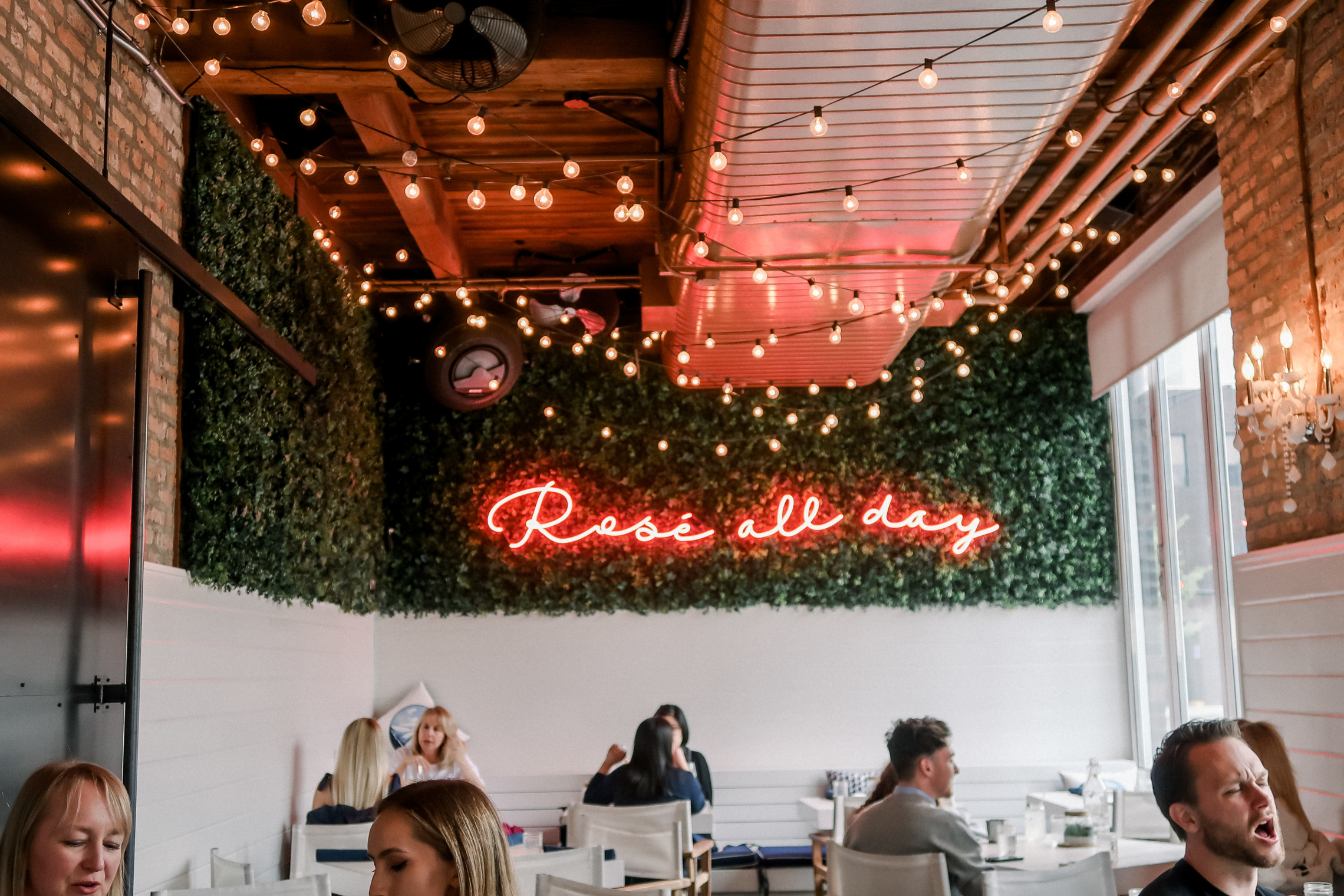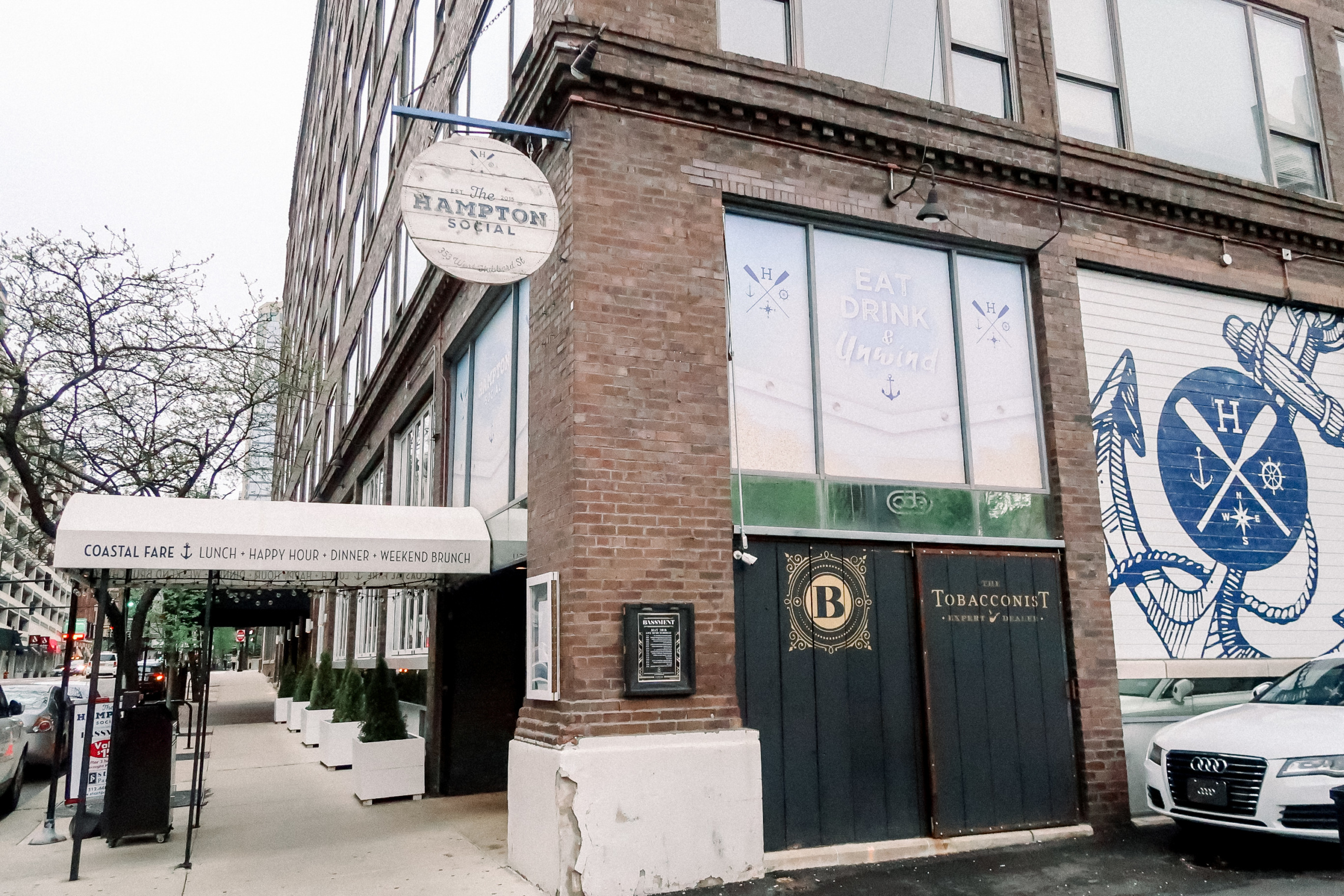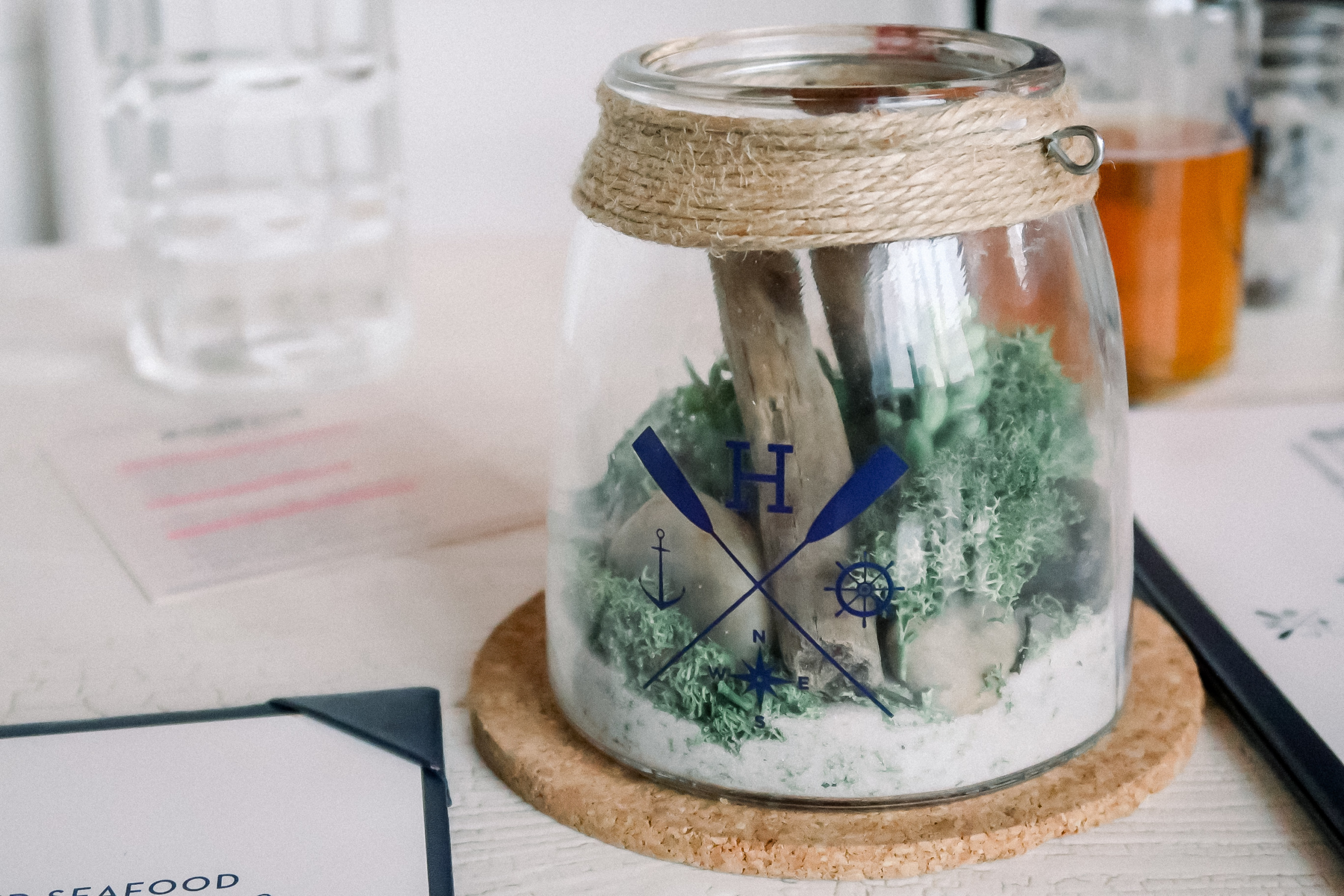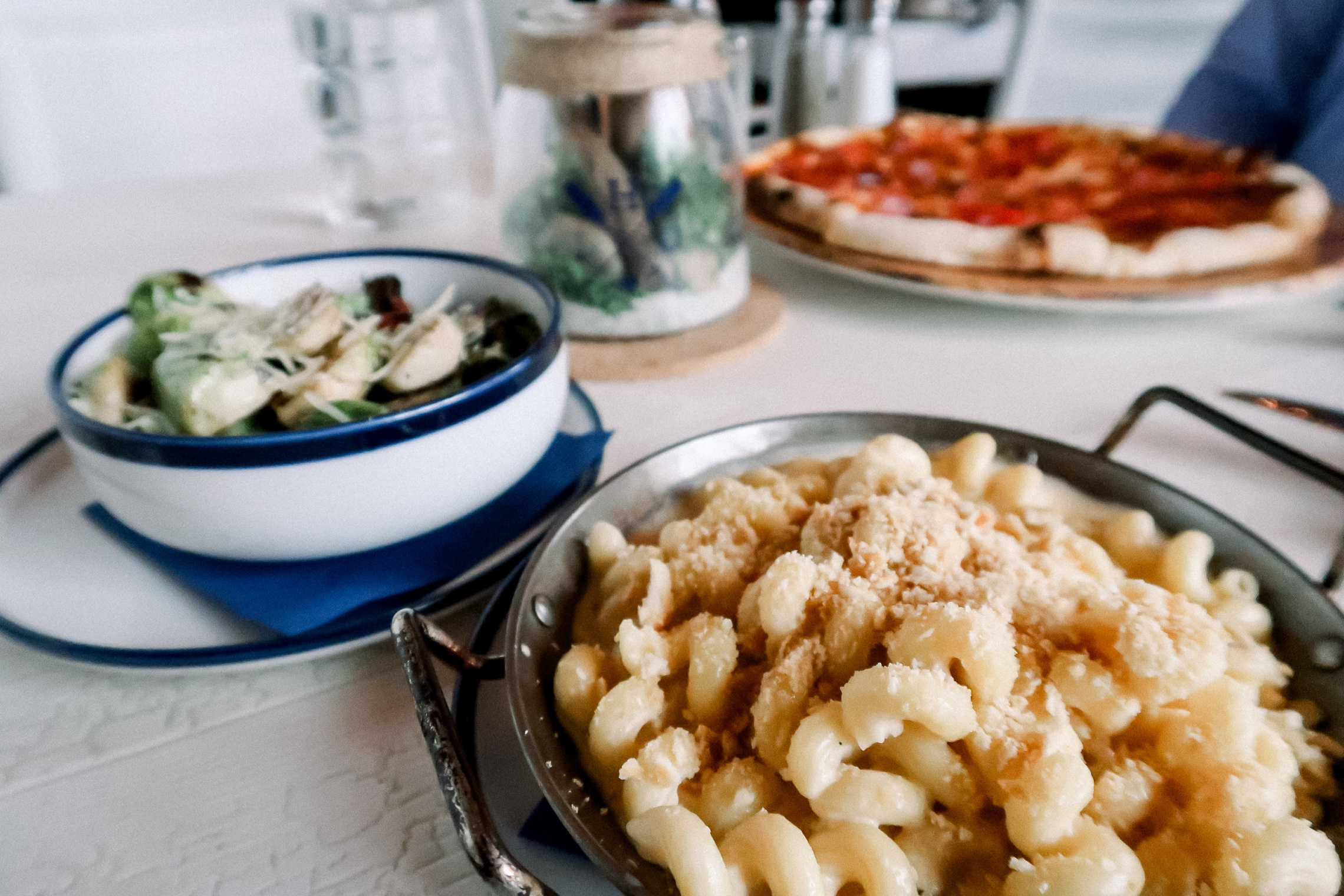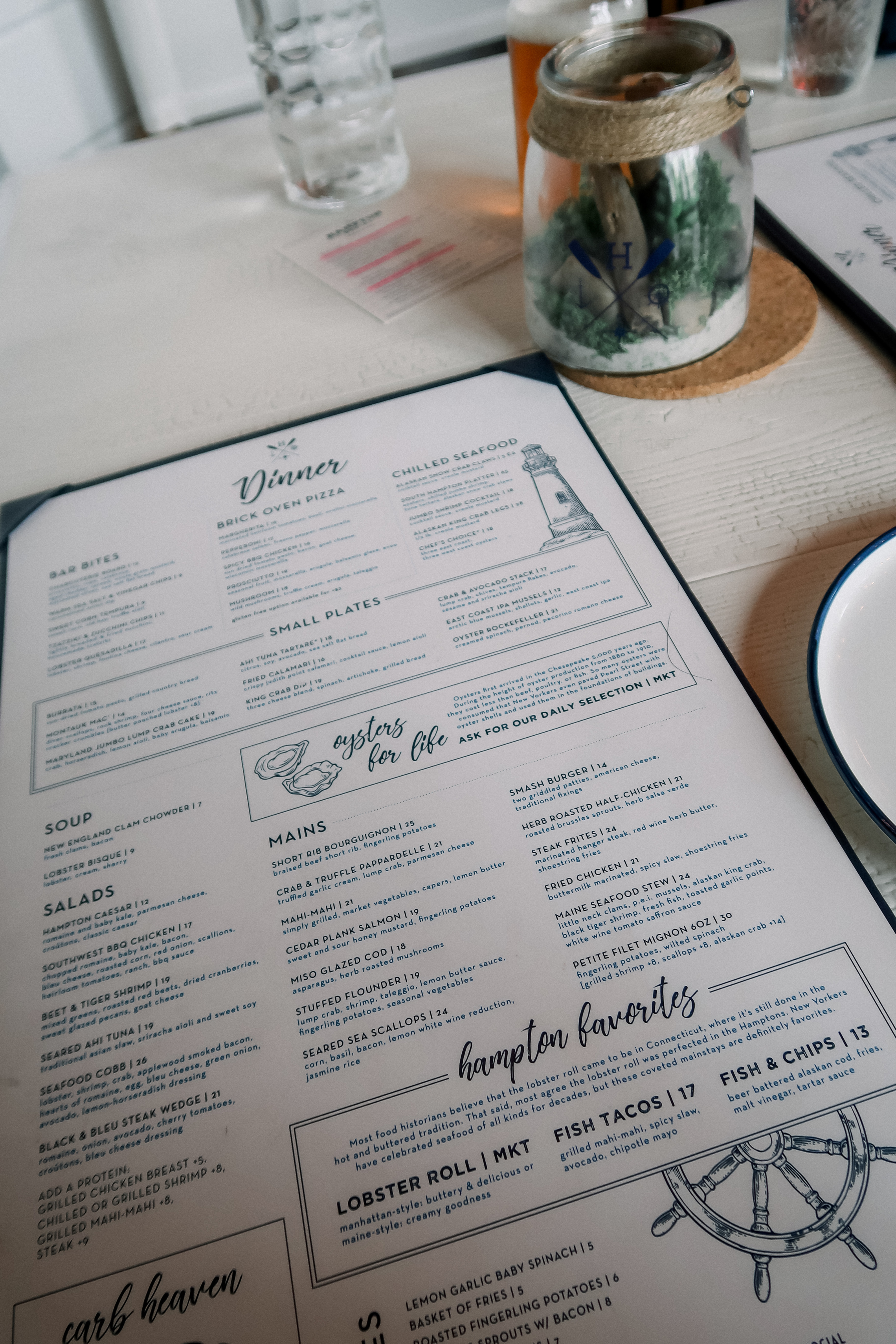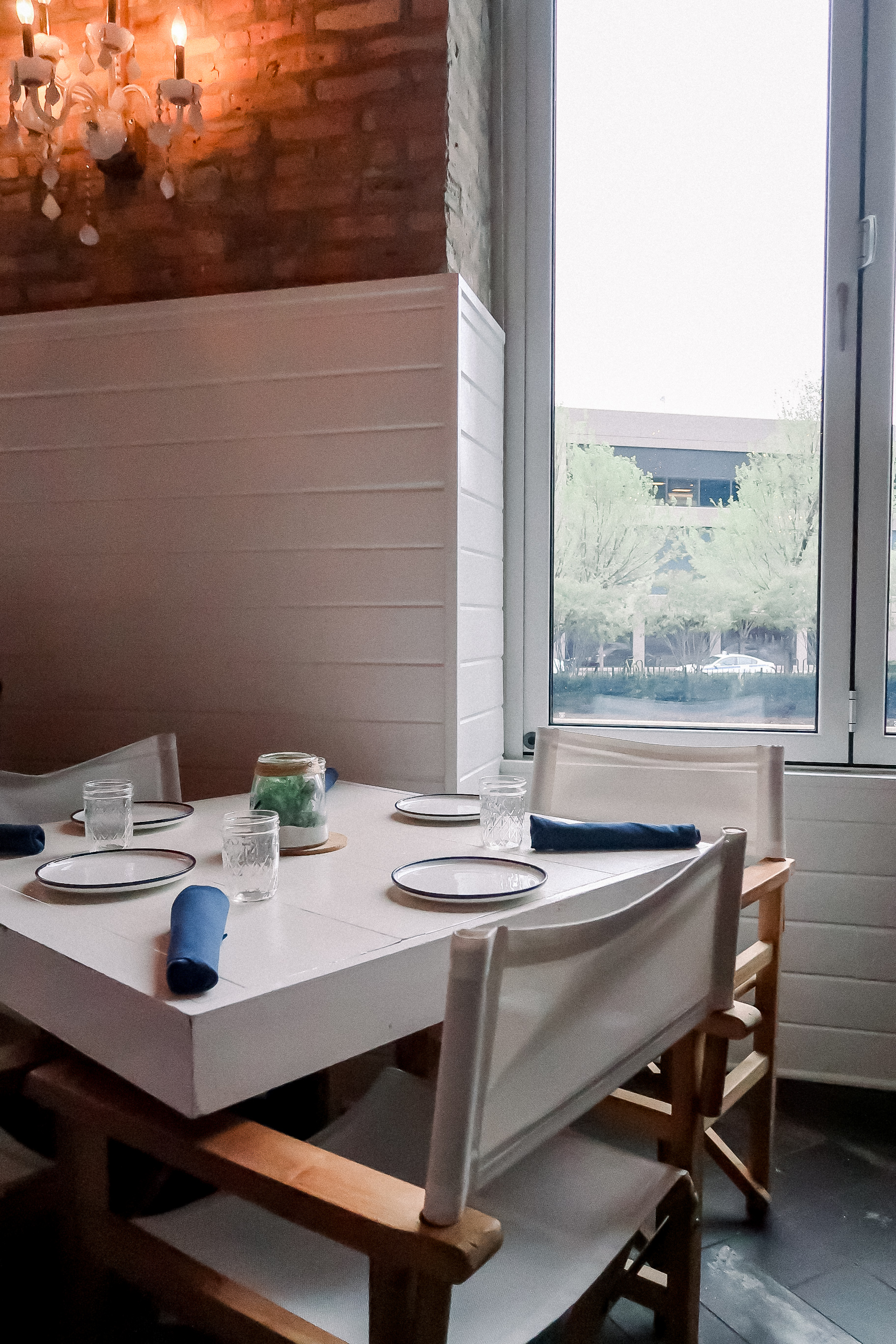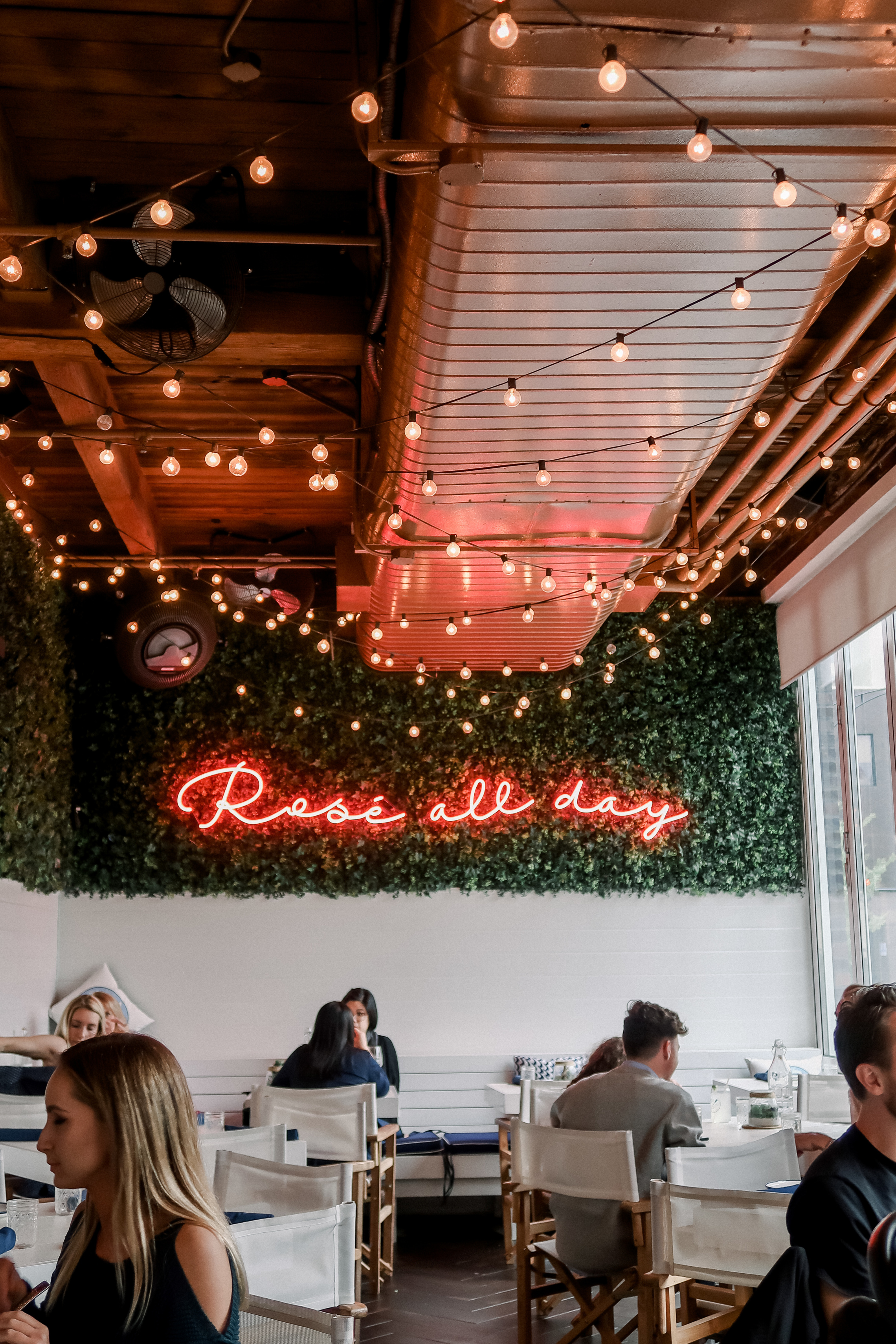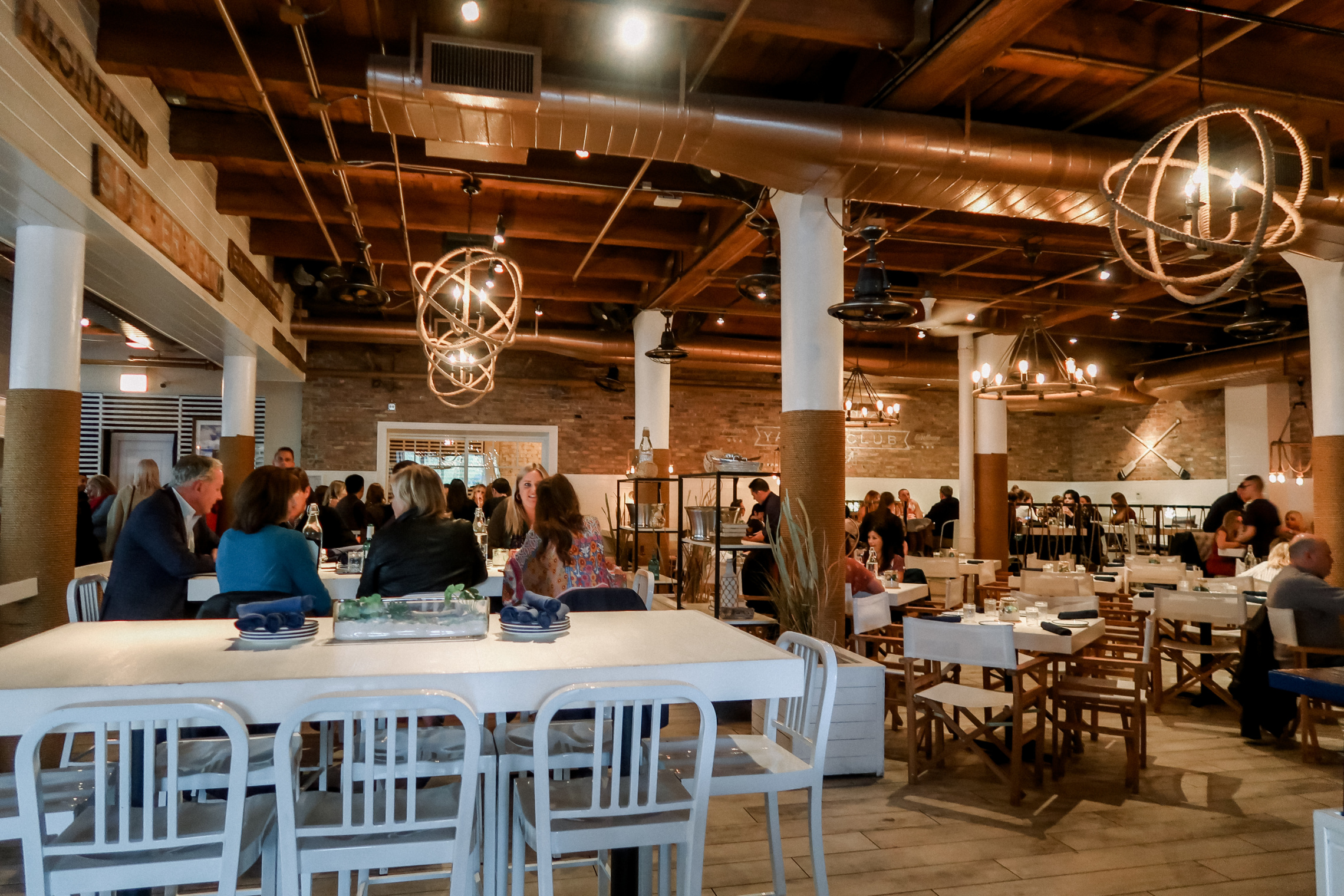 A great place for lunch or dinner, The Hampton Social was a must stop during our trip to Chicago and well worth making the time to grab a bite to eat here.  Lunch wasn't too crowded (no wait times) but still had great vibes.  Their East Coast nautical decor aligns perfectly with their seafood-based menu and white-washed walls.
We stopped by River North location which was opened in 2015 as the flagship restaurant which has since expanded to five other locations with even more opening soon.  You can also find private and semi-private dining options here as well!
Have you been to The Hampton Social? What's your favorite dish?
I'm always on the look out for great restaurants, so if there are any other places to eat in Chicago that you would recommend in addition to The Hampton Social… leave your suggestion in the comments below?