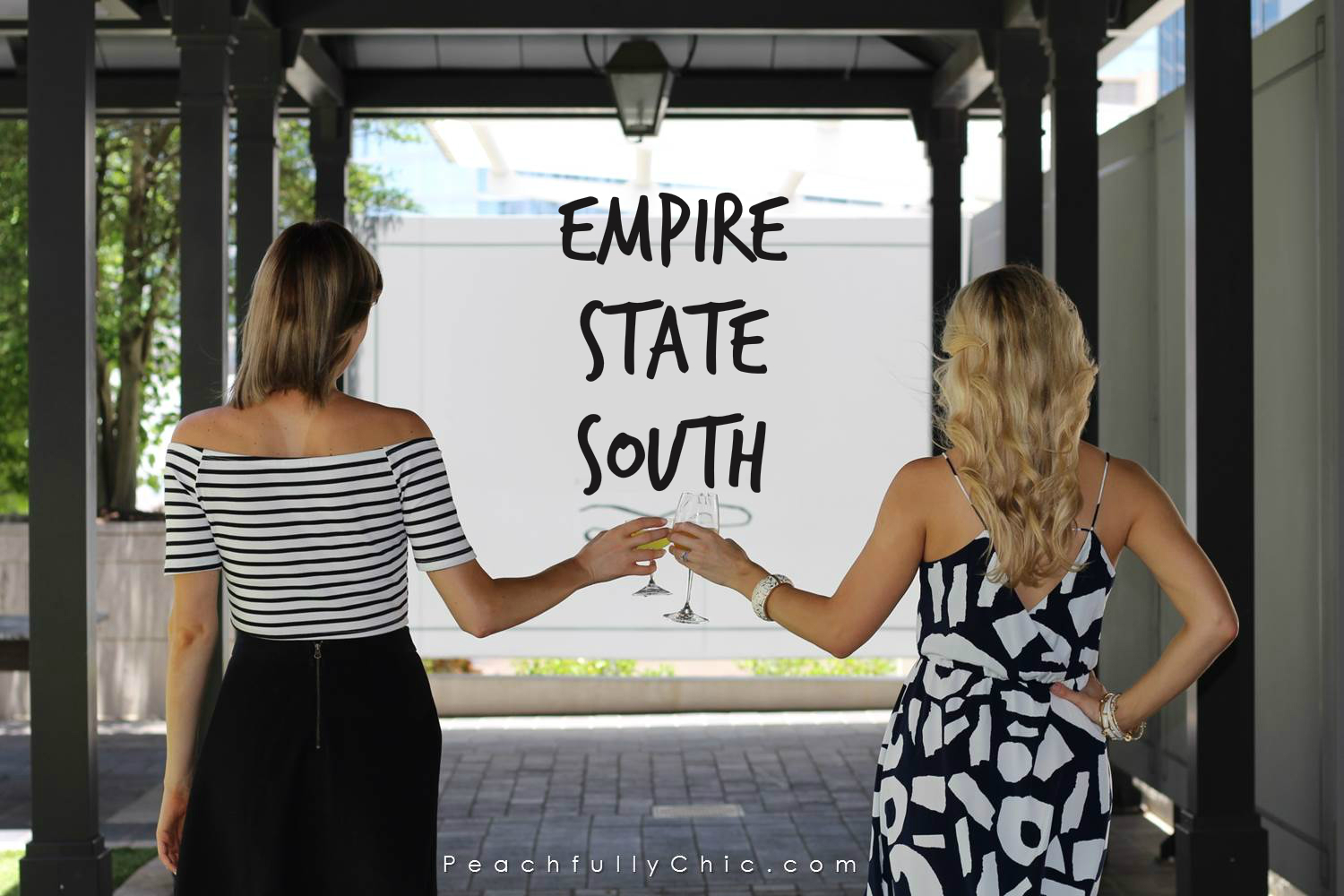 If you're familiar with the state of Georgia, you may have heard that it has the nickname of the "Peach State", but you may not be as familiar with its other nickname: "Empire State of the South".  While the "Peach State" nickname was derived from the so-called importance of peaches to the Georgia agriculture economy; apparently this second nickname, "Empire State of the South" represented a determination that Georgia citizens wanted to be leaders in industrial and economic development in the southern tier of states.  I guess that it's only fitting that this Atlanta restaurant serving a modern approach to authentic Southern dishes is called Empire State South.
Empire State South takes farm-to-table dishes to the next level relying on beautiful foods of the Southeast region.  A community restaurant that appeals to a broad range, Empire State South serves breakfast, lunch, and dinner with a to-go lunch program, courtyard bocce ball and an extensive coffee bar.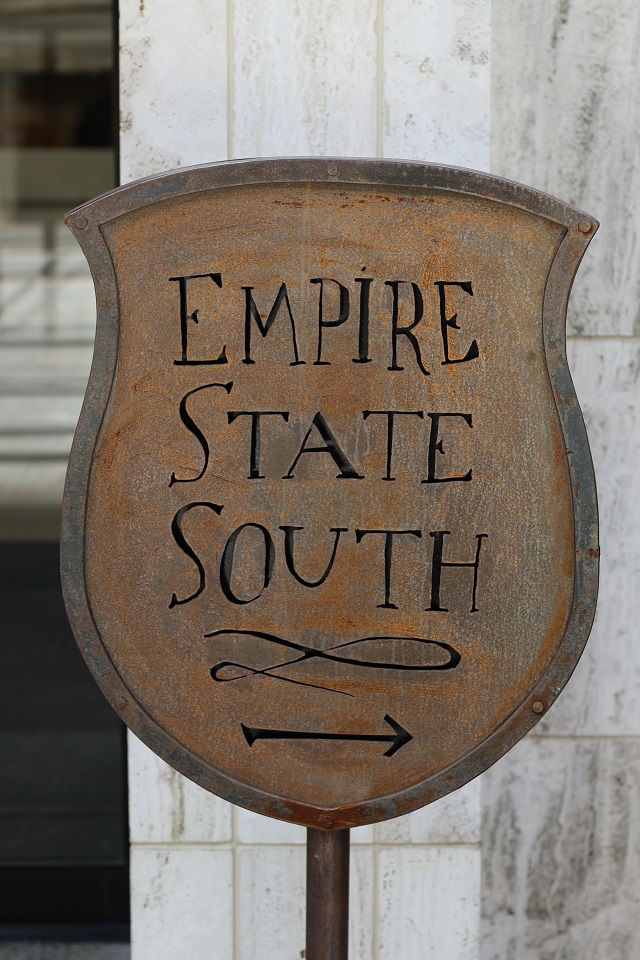 Last weekend, Peachfully Chic was invited to YP's Meet & Greet Luncheon with Hugh Acheson at Empire State South hosted by the fabulous Erica of Eating with Erica.  We were treated to wonderful libations and delectable bites as we mingled with other bloggers in midtown Atlanta.  I ran into Kelly of Kale Me Kelly and we caught up over a delicious brunch.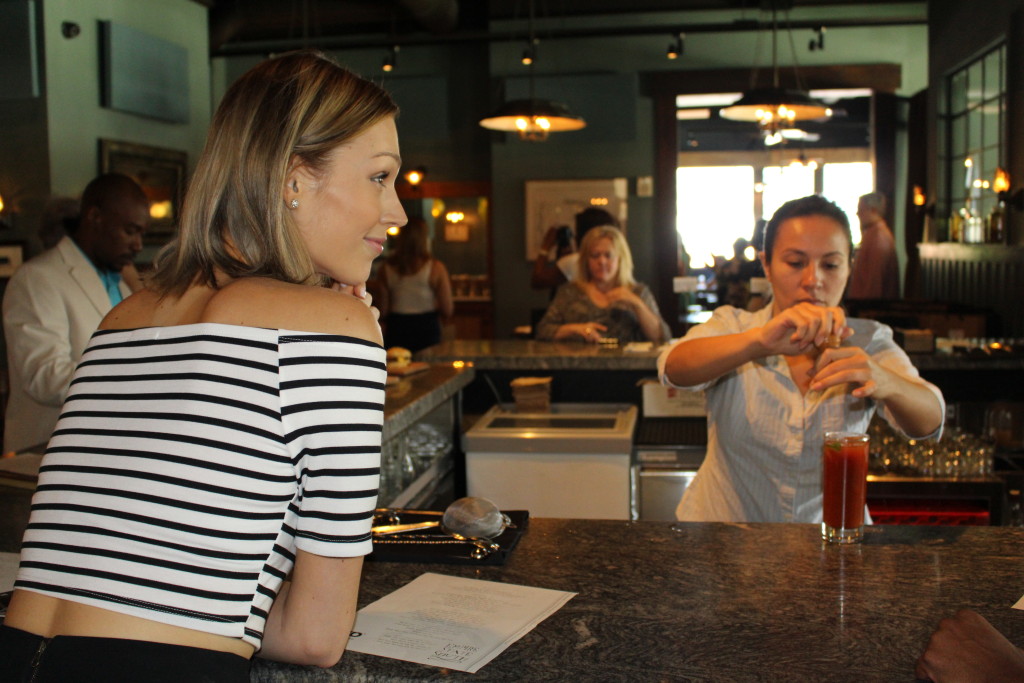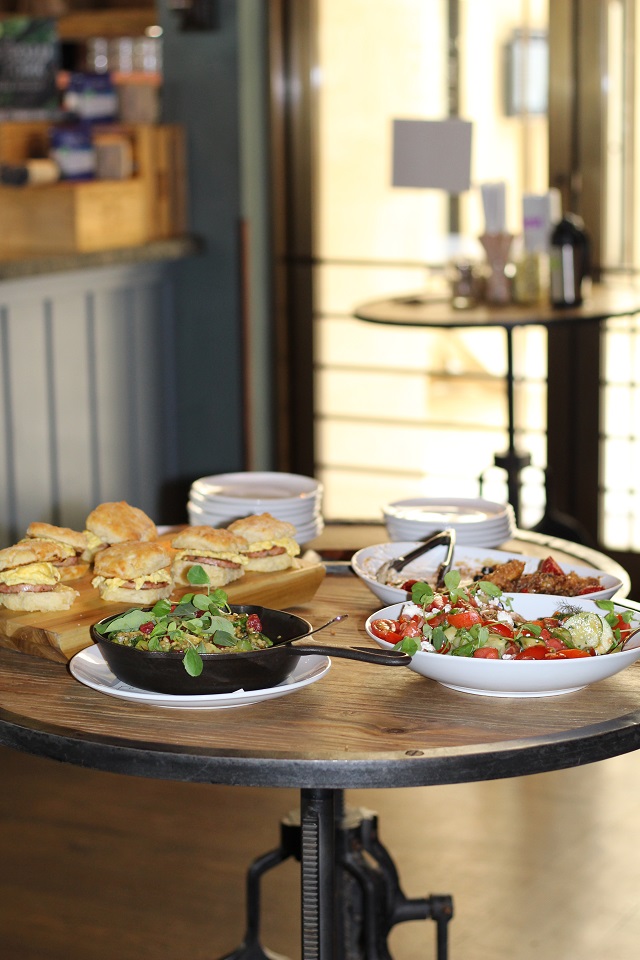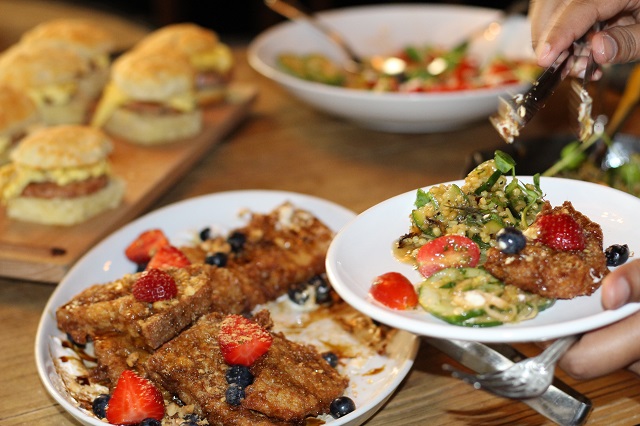 YP hosted this brunch with Eating with Erica in order to call attention to the idea to "Make Every Day Local".  Their initiative was focused on building a better community by making it easier to connect immediately with local businesses.  YP was spreading the word about their mobile app that helps people do just that (more on the app and their new collaboration with Uber, click here).
The Meet & Greet featured Empire State South chef/partner, Hugh Acheson who is currently in the middle of his latest book tour for The Broad Fork.  Hugh shared a quick intro and overview on the development of Atlanta as a maturing city with a progressive nature.  He shared his support of the growing farm to table movement in Atlanta (and around the country) to limit the number of hands on the food before it gets to you.
He talked about how he could never complain about cooking in his family kitchen at home because it teaches life skills with the retainable knowledge to be self-sufficient to his 11 and 13-year-old children.  He mentioned how there are never enough GOOD restaurants so the industry continues to churn better and better restaurants every day, building a family and creating a community.
About Chef Acheson:
If you aren't familiar with Hugh Acheson, he is the author of the James Beard Foundation Award Winning Cookbook A NEW TURN IN THE SOUTH: Southern Flavors Reinvented for Your Kitchen, Pick a Pickle: 50 Recipes for Pickles, Relishes, and Fermented Snacks, and THE BROAD FORK: Recipes for the Wide World of Vegetables and Fruits.  He is a chef/partner of the Athens, Georgia, restaurants 5&10 and The National, the Atlanta restaurant Empire State South, and The Florence in Savannah.  He is a James Beard award winner for Best Chef Southeast and was named a Best New Chef by Food & Wine Magazine.
He might look familiar because you may have seen him on TV.  He's competed in Bravo's Top Chef Masters season 3 and currently stars as a judge on Top Chef.  I grabbed a quick pic with Hugh, Kale Me Kelly and Eating With Erica.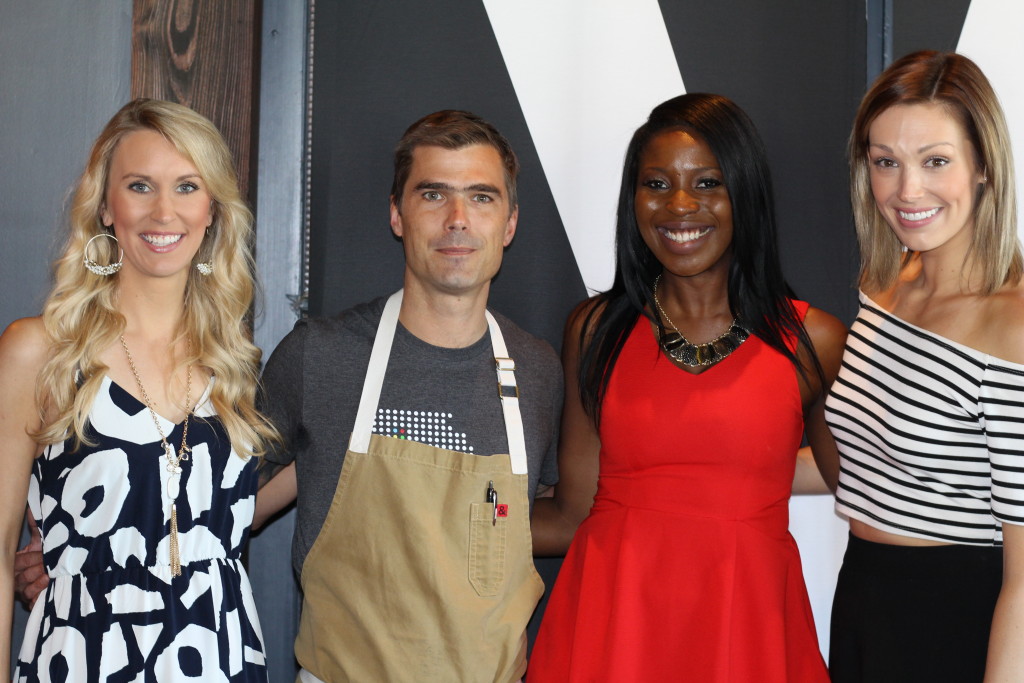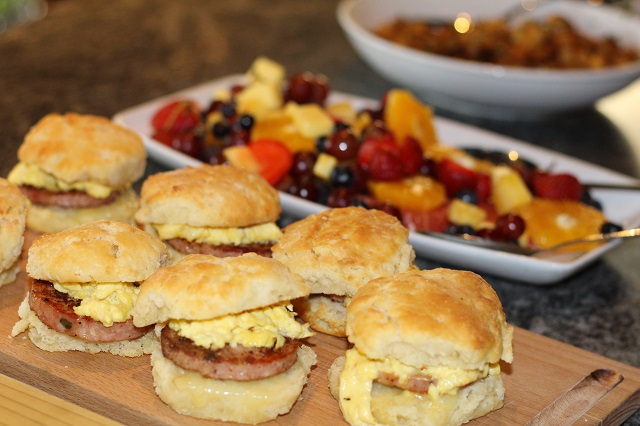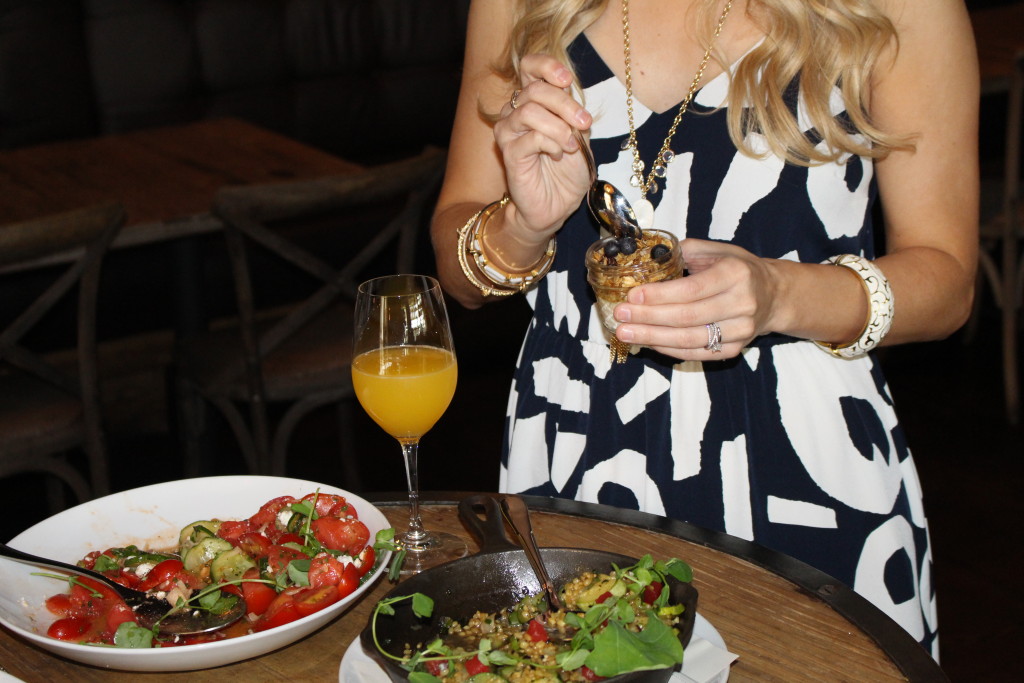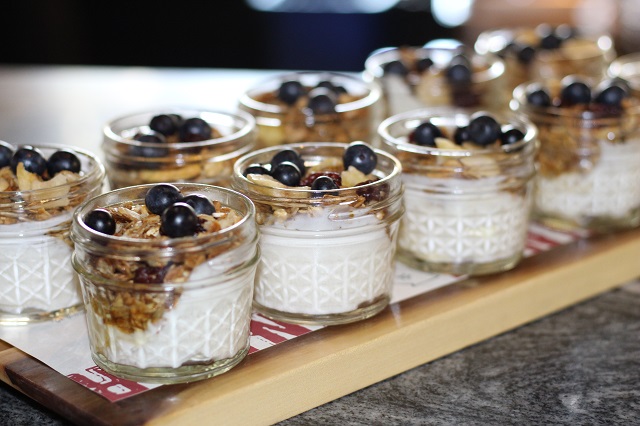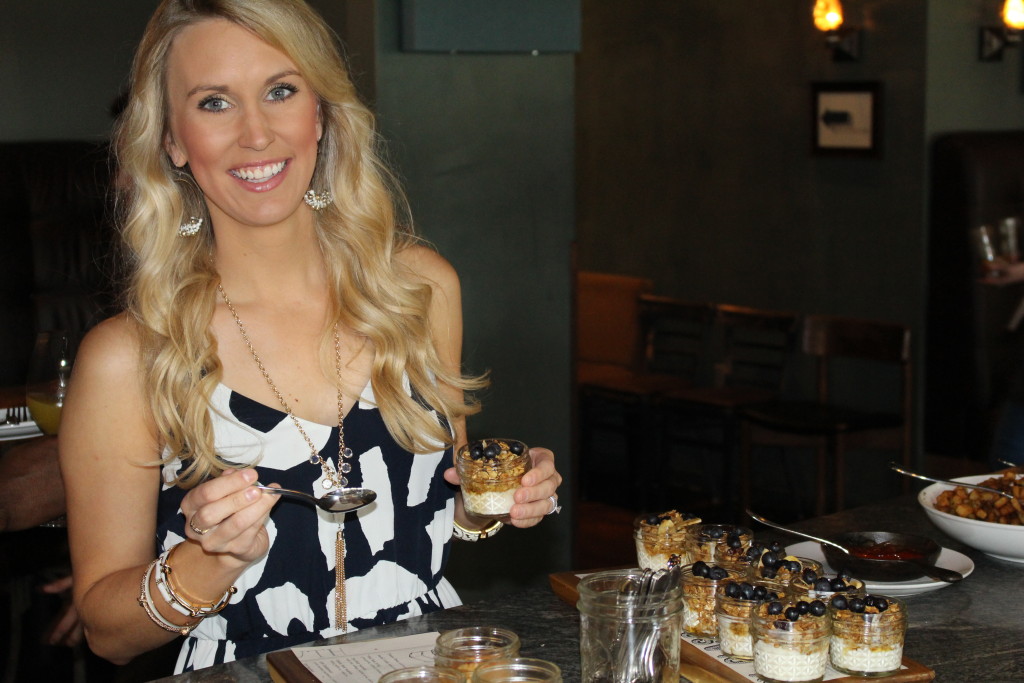 Acheson's Advice:
Hugh shared with us his advice to young aspiring chefs that it is their duty and responsibility to make the industry better (call out bad food, crappy wages, sexism and misogynistic behavior) and operate a business where you lead people and create an integral part of the community.  To create a working place where the staff respects you and that you all do whatever it takes to make them happy so that they can pass it onto the consumer.
New Non-Profit….
Acheson is a University of Georgia graduate (hence two of his four restaurants being located in Athens, GA), eats at home a lot and says that if he were not a chef, he would work in Advertising.  In another entrepreneurial restaurateur career move, Hugh is launching a new non-profit that will replace Home Ec skills with Life skills such as how to read a cell phone bill.  The program will run a test pilot in Clark County in Athens.
Farm-To-Table Fresh:
Along the lines of creating a better community, Acheson explains that while there are some really great farmers markets in New York who pull from farms that are 8-10 hours away, Atlanta & Athens farmers markets & restaurants pull from farms 5-30 minutes away providing easier access to fresher food products.
Some of Acheson's favorite local farms: 
After we had a bite to nibble on, I grabbed Kelly to be my partner in crime as we scoped out the patio and corridor connecting Empire State South with the Hyatt Midtown Atlanta and sat around the bocce ball court sipping on cocktails winding down the day.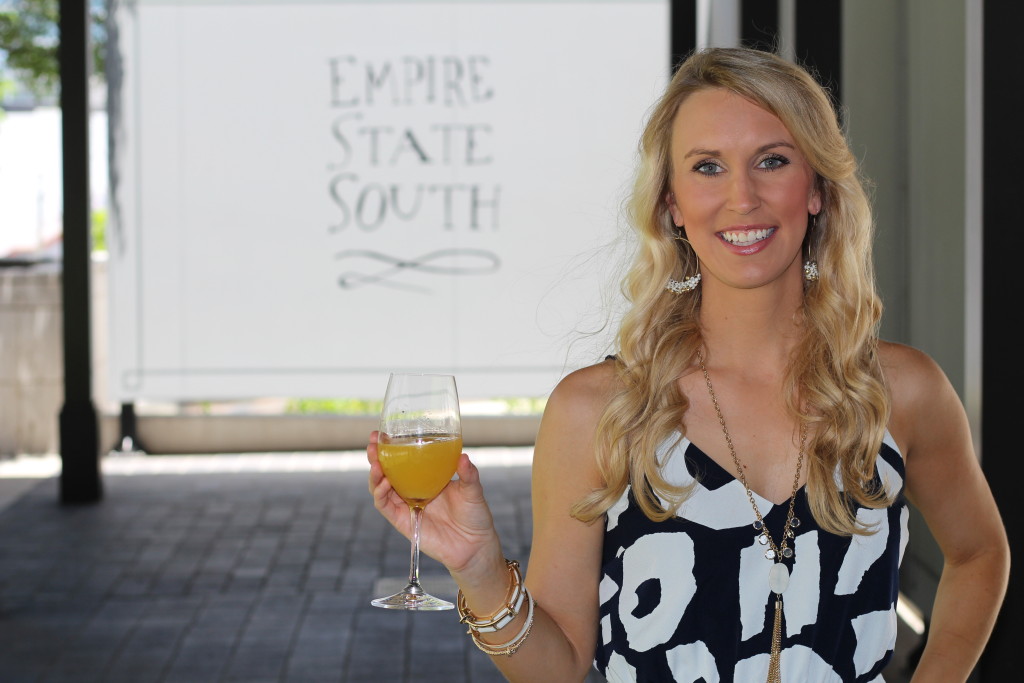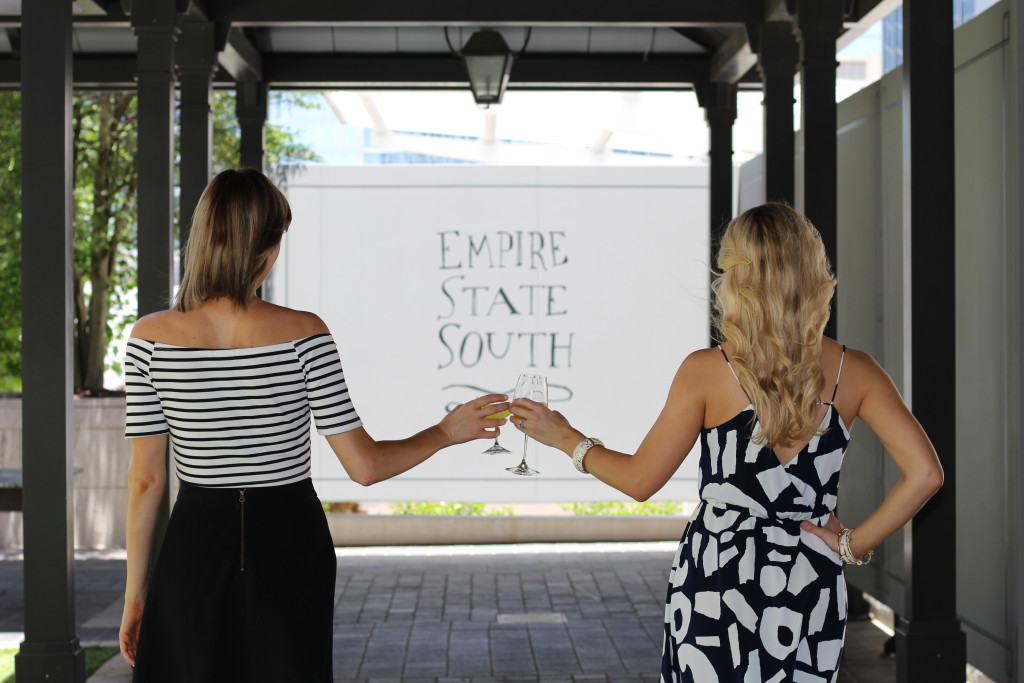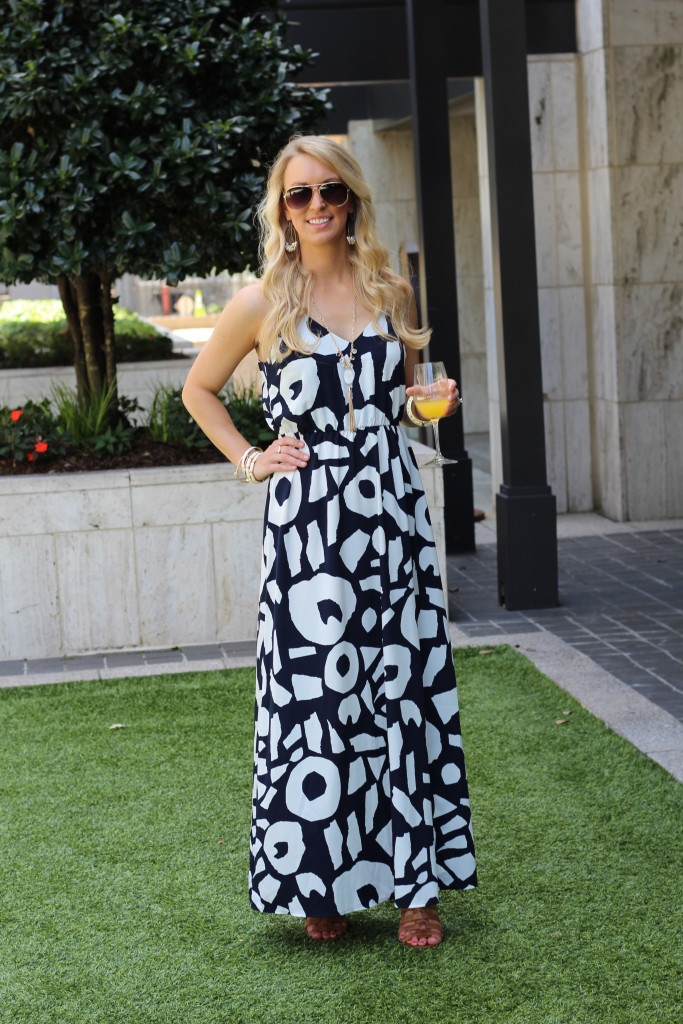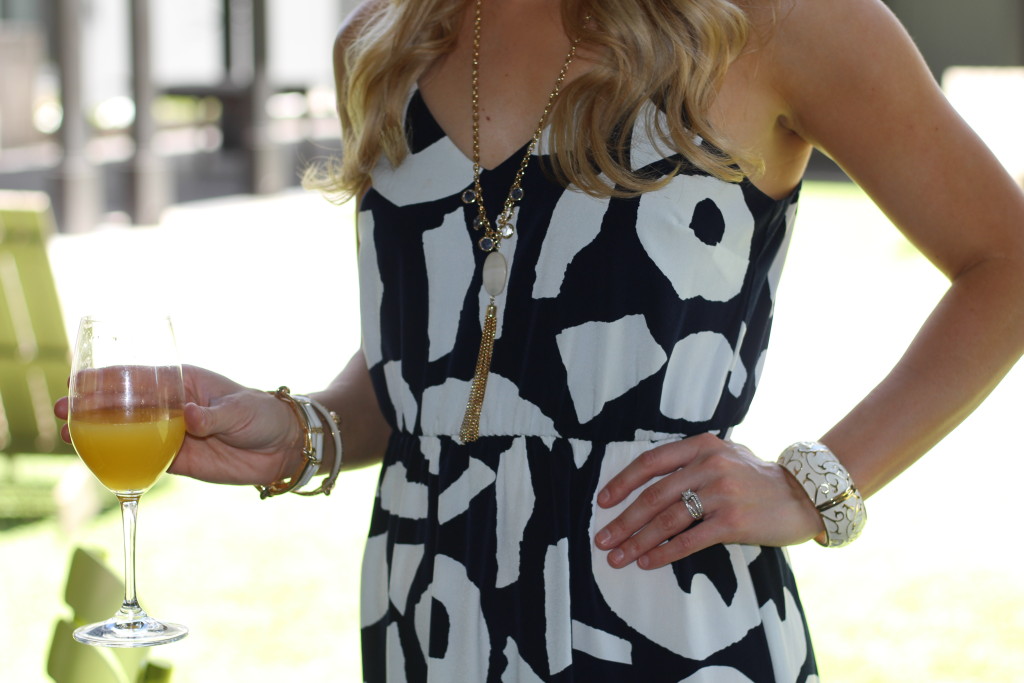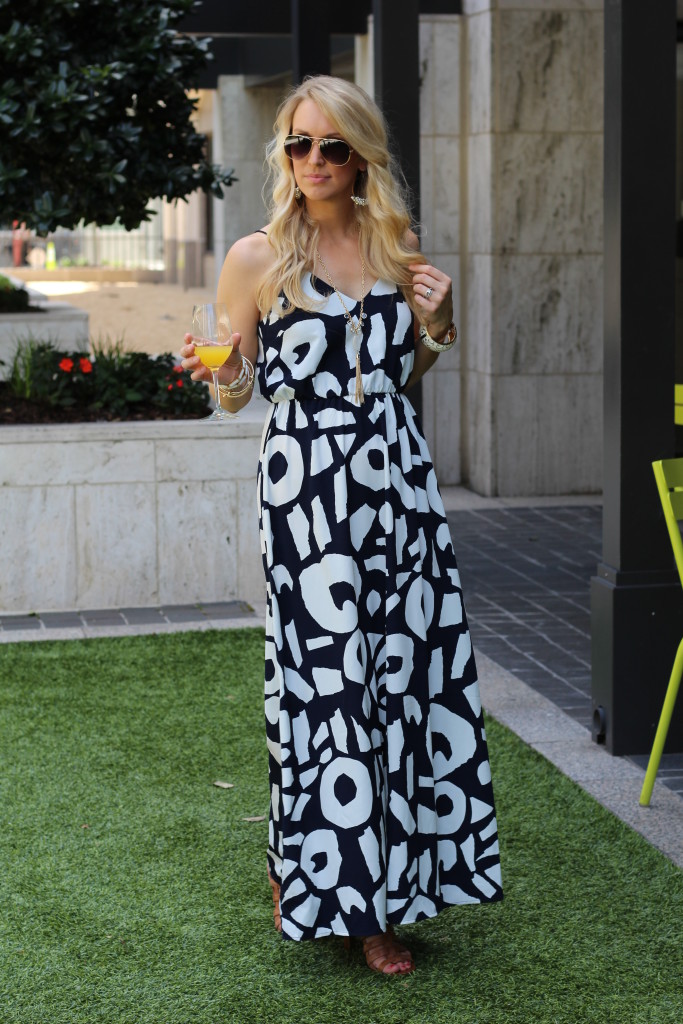 LOFT Maxi (similar – on SALE!) ♦ H&M Earrings (similar) & Bangle ♦ Charming Charlie Bracelets & Necklace ♦ Off-brand TJX Shoes ♦ MARC by Marc Jacobs Sunnies ♦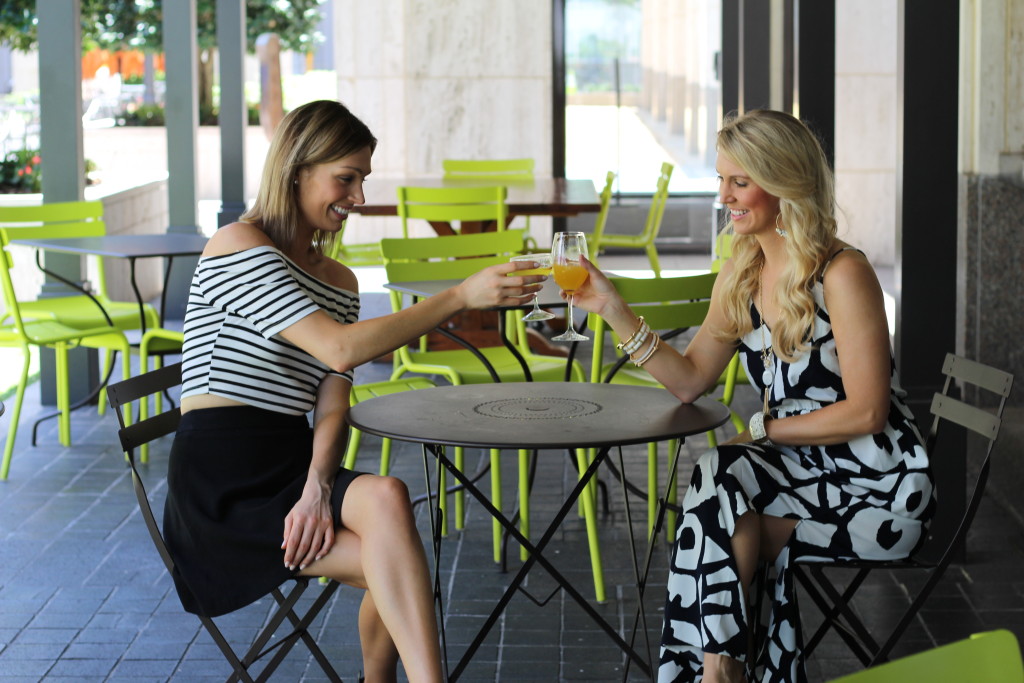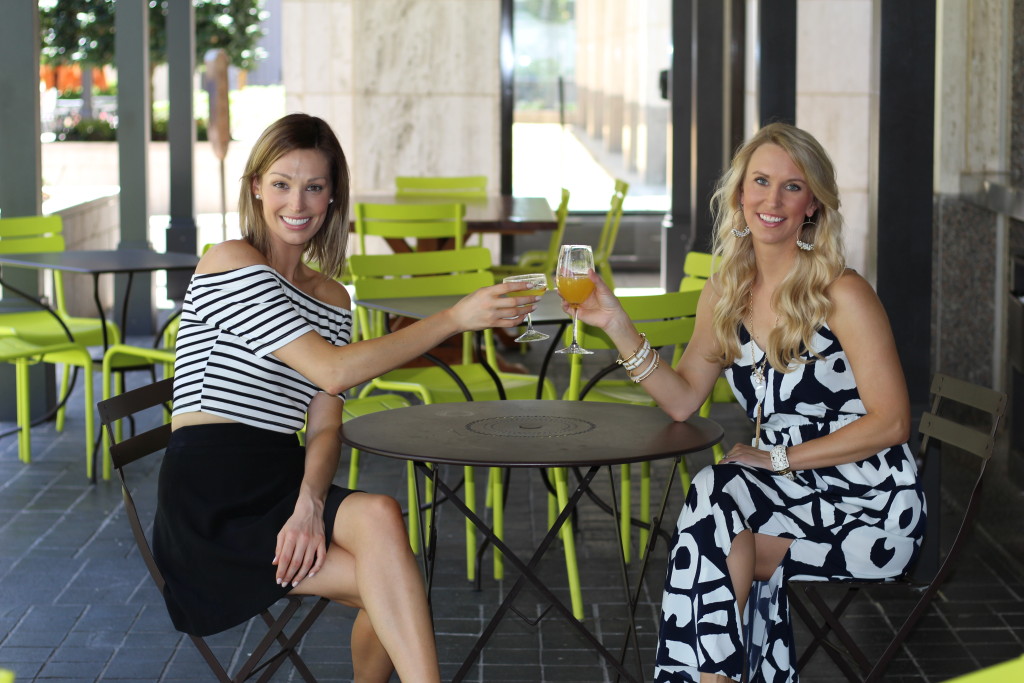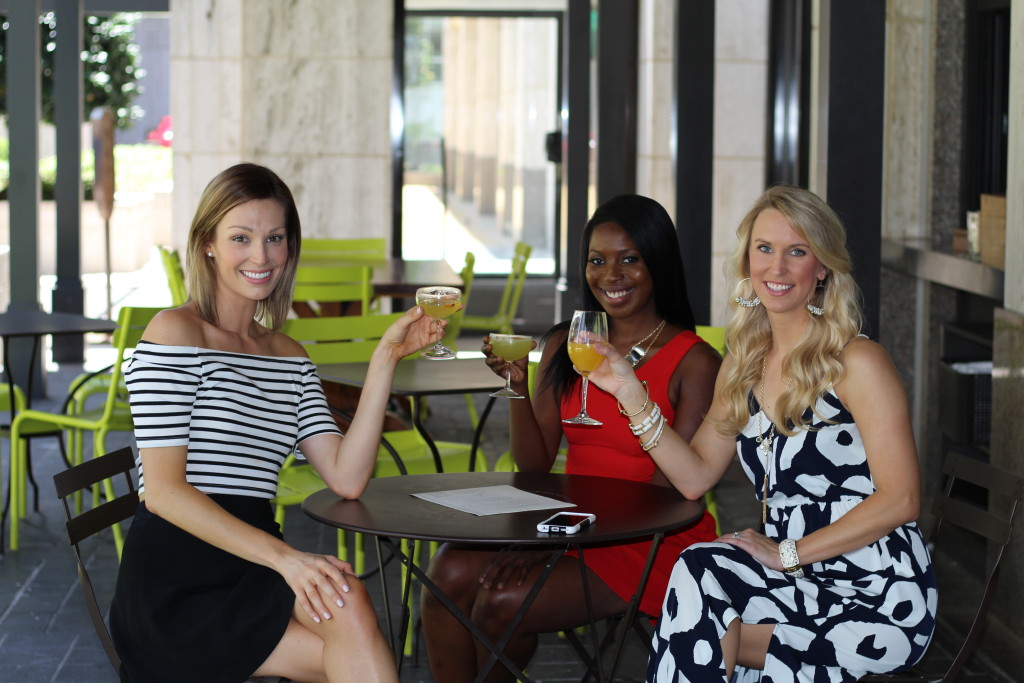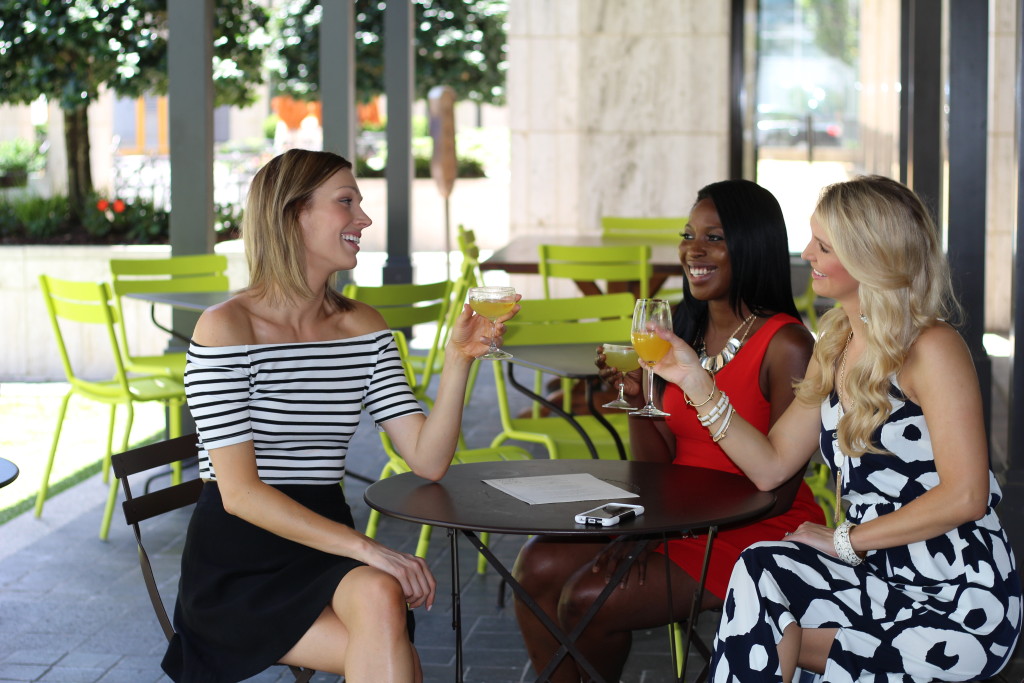 Before we left, YP generously gifted everyone at the brunch with a copy of Hugh Acheson's latest book, The Broad Fork!  And since I am trying to introduce healthier meals to my diet,  I was thrilled to receive his new book as it digs into some great recipes for fruits and veggies which will hopefully make it a lot easier for me to whip something healthy up!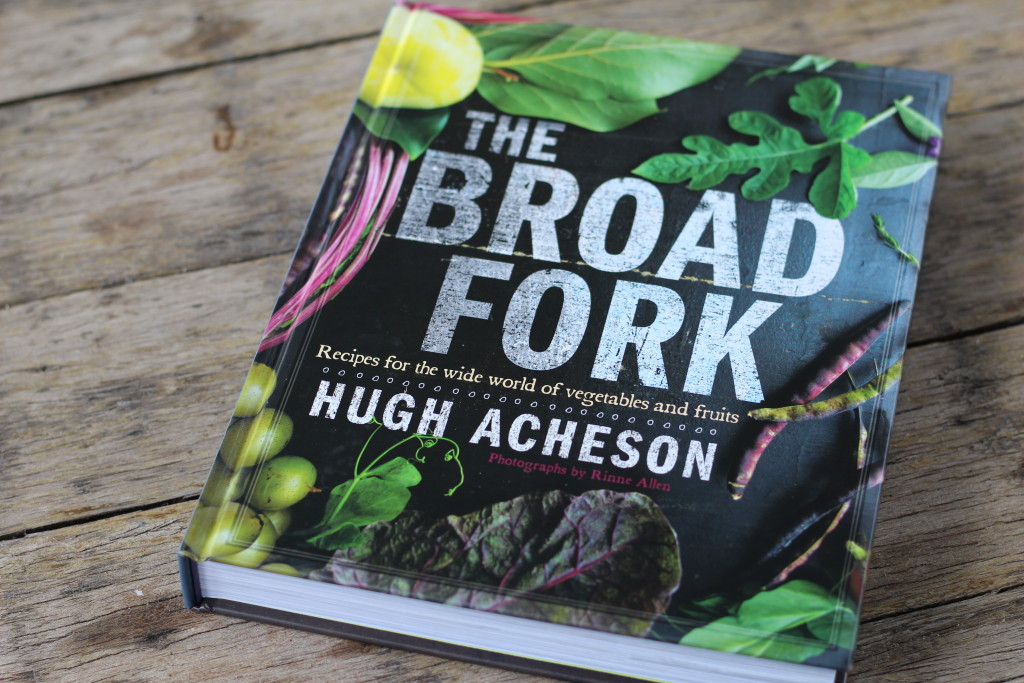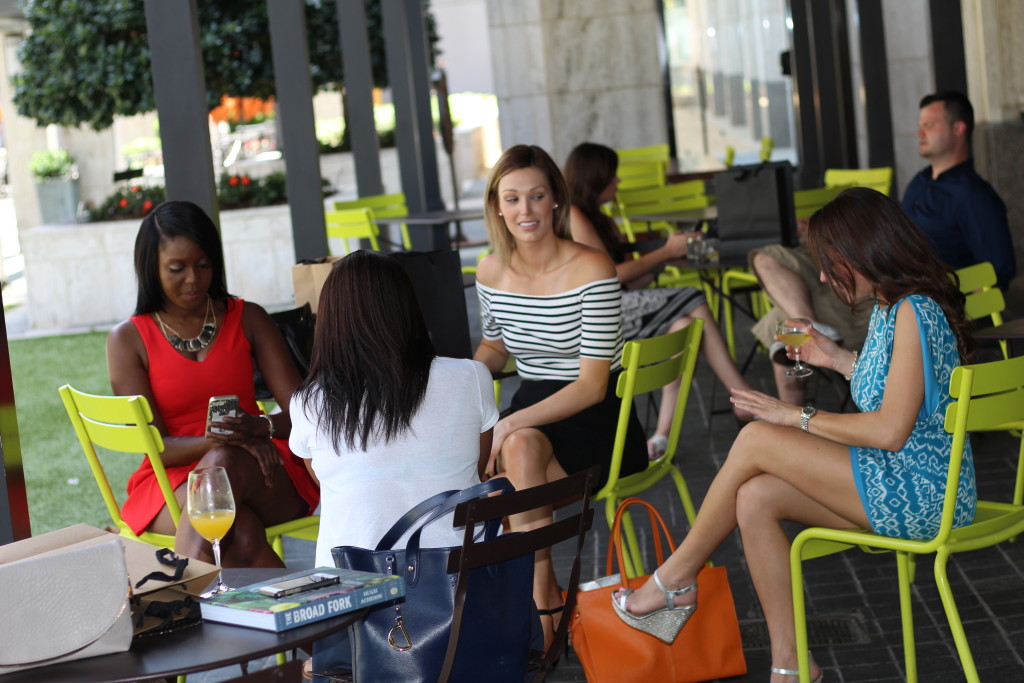 So sending out a HUGE thank you to both YP and Eating With Erica for hosting everyone at Empire State South for such a delicious brunch!
The opportunity to hear from and meet such an innovator in the restaurant industry as Hugh Acheson was pure awesomeness!  If YP's new #MakeEveryDayLocal initiative is building a better community by working with culinary artists like Acheson, then I would say they're on the right track!  And whether you're checking out Empire State South for the delectable food, refreshing libations, or even a fun game of bocce ball over a robust cup of coffee…  you'll find a great restaurant in Atlanta that's committed to bringing the freshest and most flavorful local ingredients straight to your hands and mouth!
♦ ♦ ♦
I know there are a ton of wonderful fresh markets around Atlanta and beyond, so if you have any recommendations for me to check out as I start to eat healthier while supporting local businesses and farmers, please share them in the comments below!