What Do You Mean You're Not Using Google Analytics???
If You Don't Use Google Analytics – You're missing out on some great insights!  Don't worry though, I've got a quick guide to show you how to set up Google Analytics on your site.
As I approached my two year review at work last week, I decided I would round out the year by taking the Google Analytics exam and add one more bullet point to my list digital related certifications.  After 70 questions and a 90-minute time window, I walked away with an official Google Analytics certification.  That just meant that according to Google, "Passing the Google Analytics IQ exam provides tangible validation that you understand the fundamentals of digital analytics and Google Analytics."
As I mentioned in my introduction post to Peachfully Chic, I work in digital sales at the local ABC affiliate in Atlanta.  Part of my job responsibility is to stay current on digital media trends, and help our advertisers understand how digital marketing can benefit and grow their companies – and of course how I can help them.
So I already gained my IAB Digital Media Sales certification, the industry benchmark for digital sales professionals, last February… but I'm always up for more knowledge and challenging myself.  While I took the G.A. exam for professional purposes (I can help advertisers analyze their Google Analytics account information to make better recommendations for their marketing initiatives); I thought I would take a moment to talk about the value that having G.A. enabled on your site can bring to your blog, business, etc.

Benefits of Using Google Analytics on Your Site (or Blog):
Know Your Audience
Trace Your Customer Flow
See What They're Up To
Use G.A. information to paint a picture of what your audience looks like, what they like to read/shop, and their habits on your site.  Then you can use those insights you gained to customize your content even further to optimize a user's experience on your site.
Here's an example…
Are you seeing a spike in site traffic to your blog everyday at 3 pm?  Google Analytics can actually tell you exactly where those users are coming from, and give you an idea of what they are looking at and reading when they come to your blog.  Then you can write more posts related to any of those hot topics that your audience prefers… in turn building even more traffic and interaction on your blog.

How To Set Up Google Analytics:
If you haven't set up Google Analytics, I highly encourage you to do so!  I've included easy instructions here: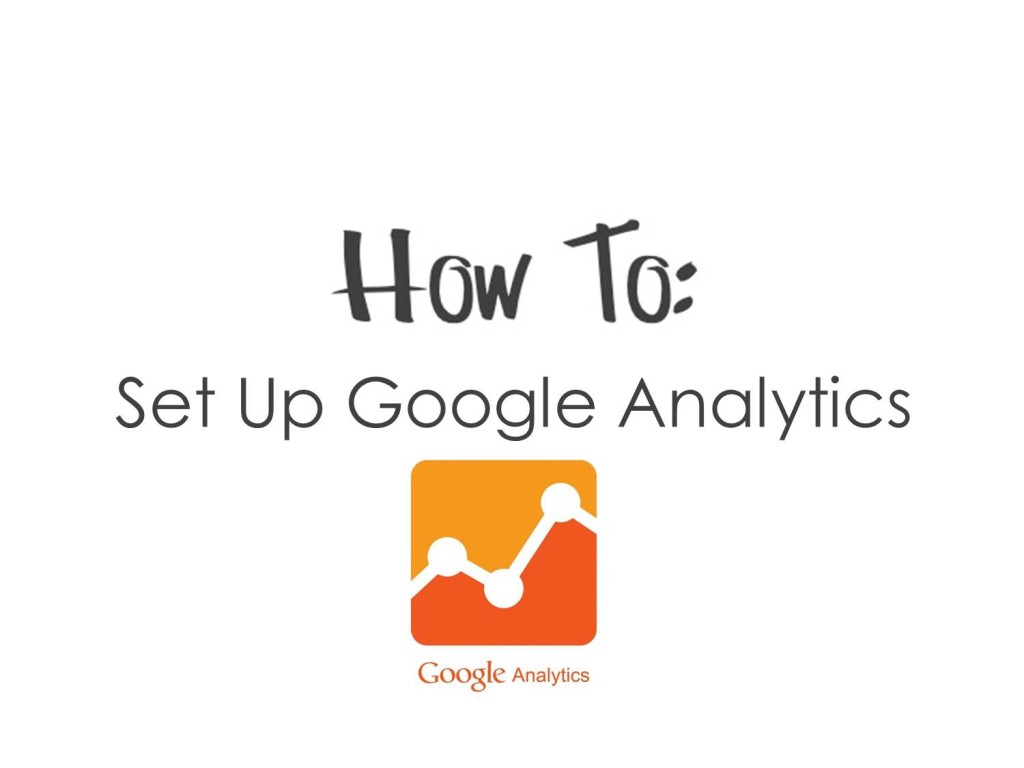 While I know Google Analytics isn't the "end all – be all" (shh… don't tell the Google Gods I said that!), but it is a very powerful tool to help you gain insight on your audience and make your site or blog an even better more engaged experience for your visitors.  And that's why you need Google Analytics tracking on your site!
I get kind of nerdy about this stuff… it's part of my job and I'm passionate about it.  And I'm always happy to chat more about the topic in further details, so leave a comment below if you have any questions or would like for me to expand upon anything.  I'm also a great resource if you need help analyzing your data to help grow your blog, business, etc. so don't hesitate to shoot me an email.
On a side note though… If you are interested in learning more about  Google Analytics IQ, you can read more about it here and find out how to study and take the exam yourself (which is free!).