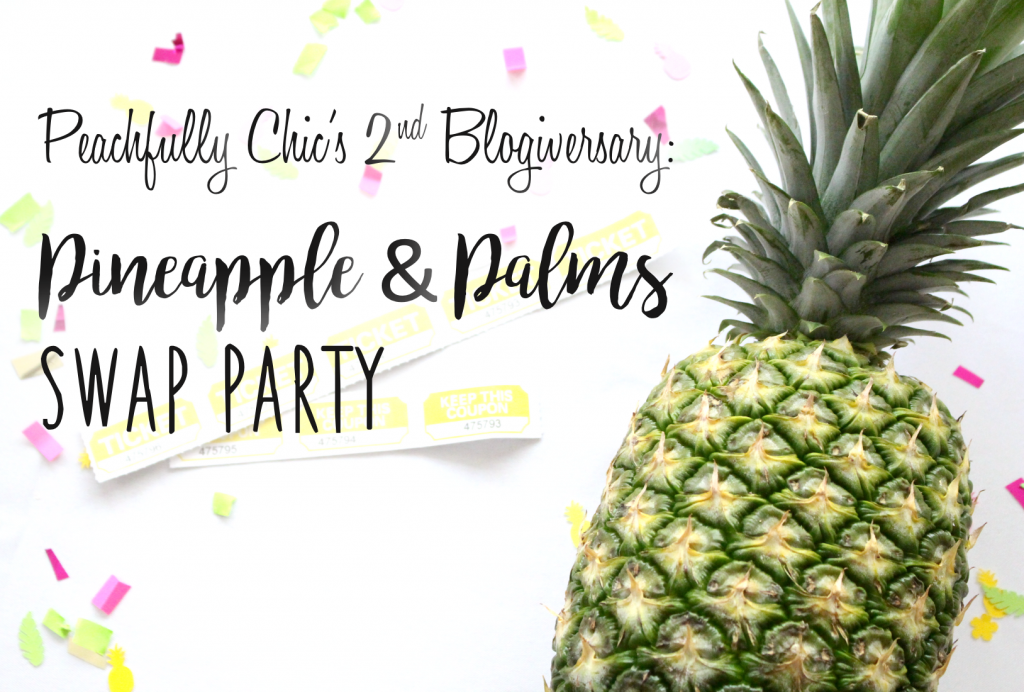 2nd Anniversary Pineapples & Palms Swap Party Recap:
As I mentioned a few weeks ago in the Anniversary Brunch Recap I shared from last year, this May marks not only my big 3-0… but also the second anniversary of Peachfully Chic's launch.
It's been an incredible experience the last two years and since I'm officially a master of my own schedule doing the entrepreneurial thing (more on that later), I couldn't be more excited about the where Peachfully Chic has brought me and the direction it's heading in!
So without further ado, I wanted to share the details from my blogiversary party with our Pineapples & Palms Swap Party this year!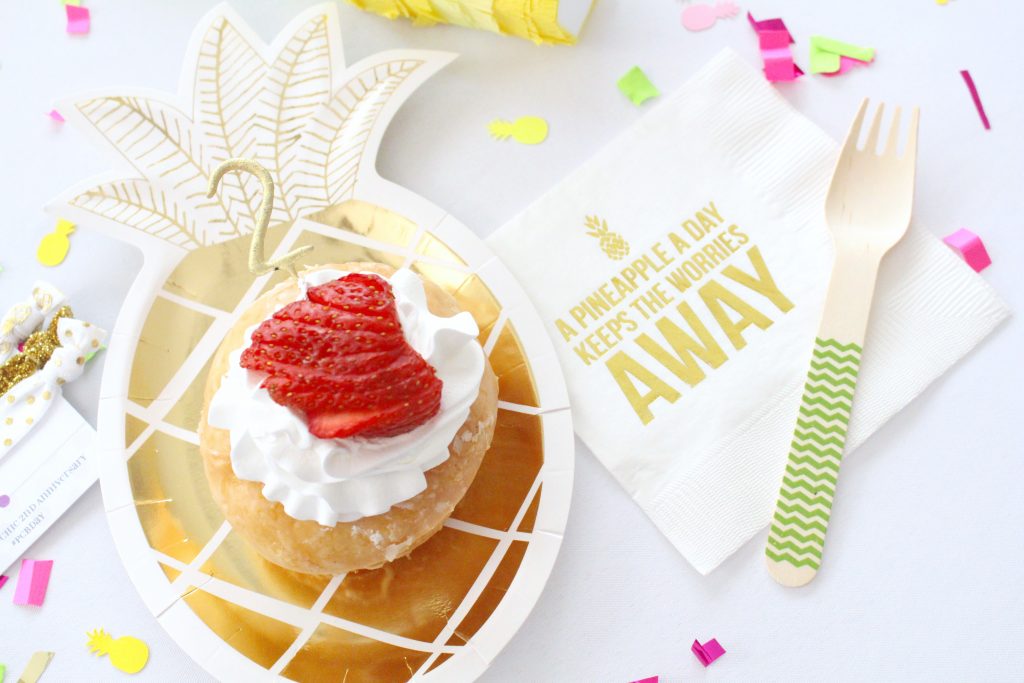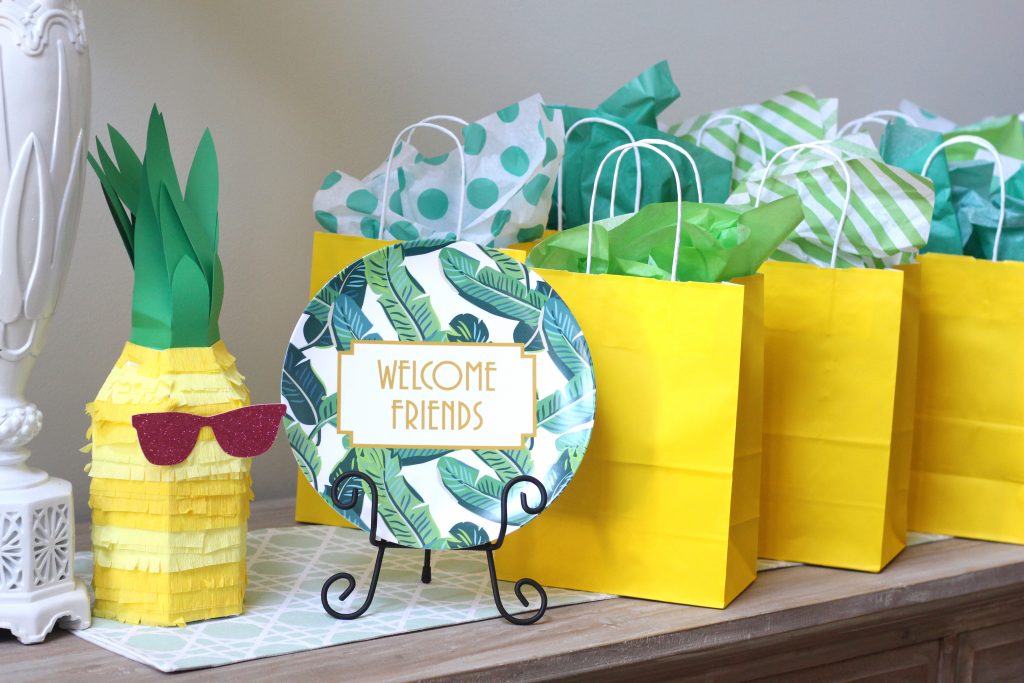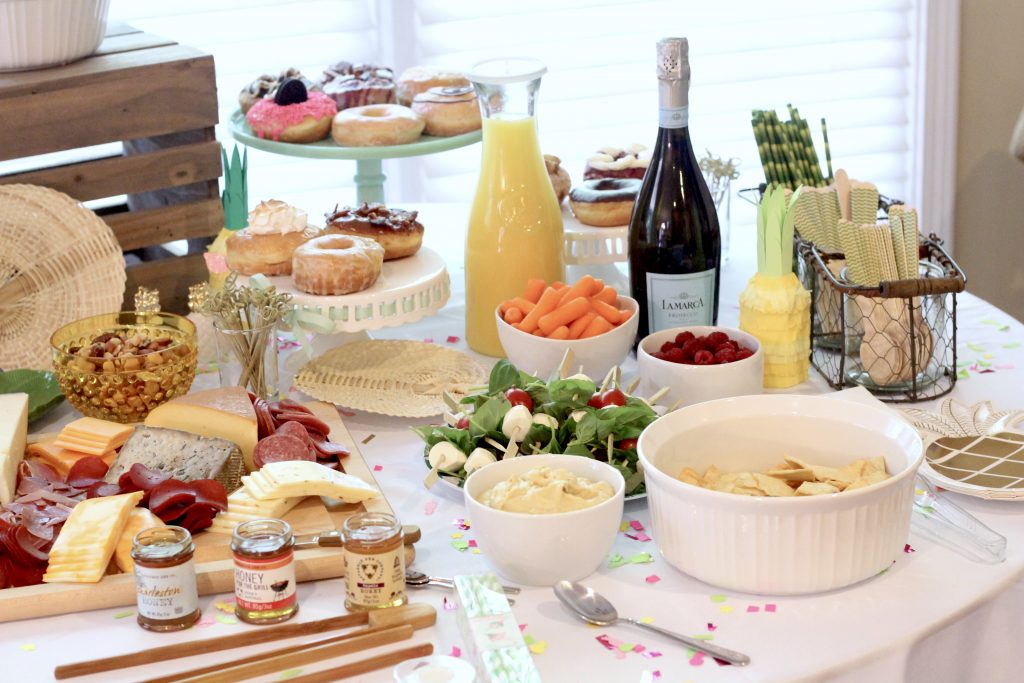 With all my recent travels to Coachella and to Miami, I was so inspired by all the Pineapples and Palms I've been surrounded by that it seemed like a natural fit for the party theme.
After having a little watercolor inspiration painting session, where I decided some little framed pics for the party, I knew I had to stop by Swoozies for some of their Palm Beach Chic party essentials.  I also picked up this adorable Biscay Green Sunnylife Beach Sounds Radio that provided some great music for the party.
We nibbled on all sorts of goodies from delicious donuts c/o Bon Glaze, some delectable honey from Savannah Bee Co, to refreshing bubbly and other snacks before digging into the "free" shopping!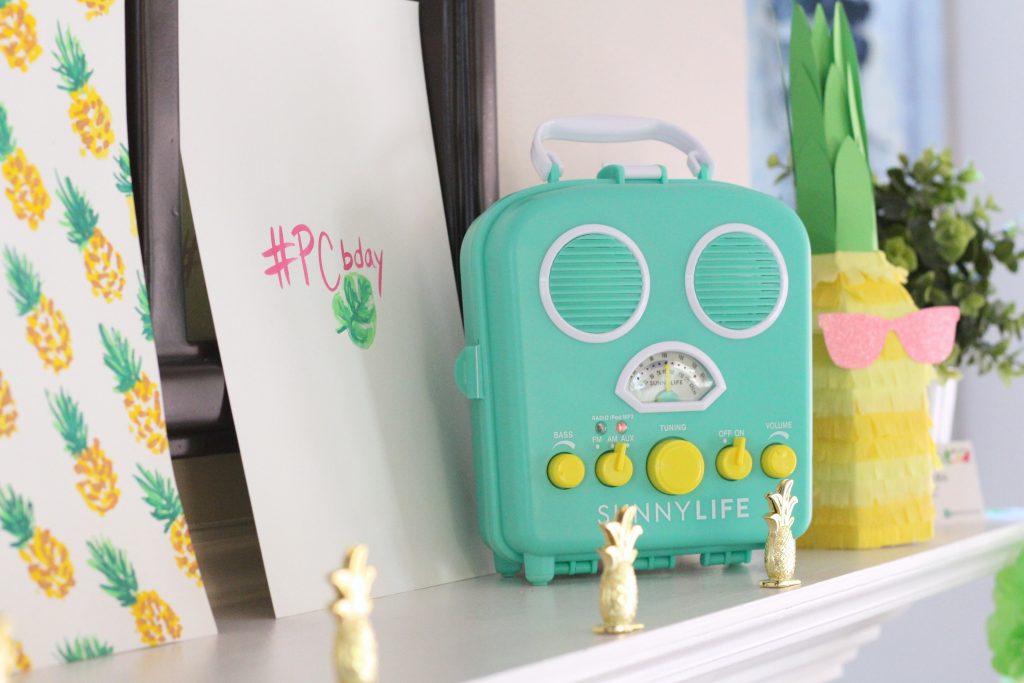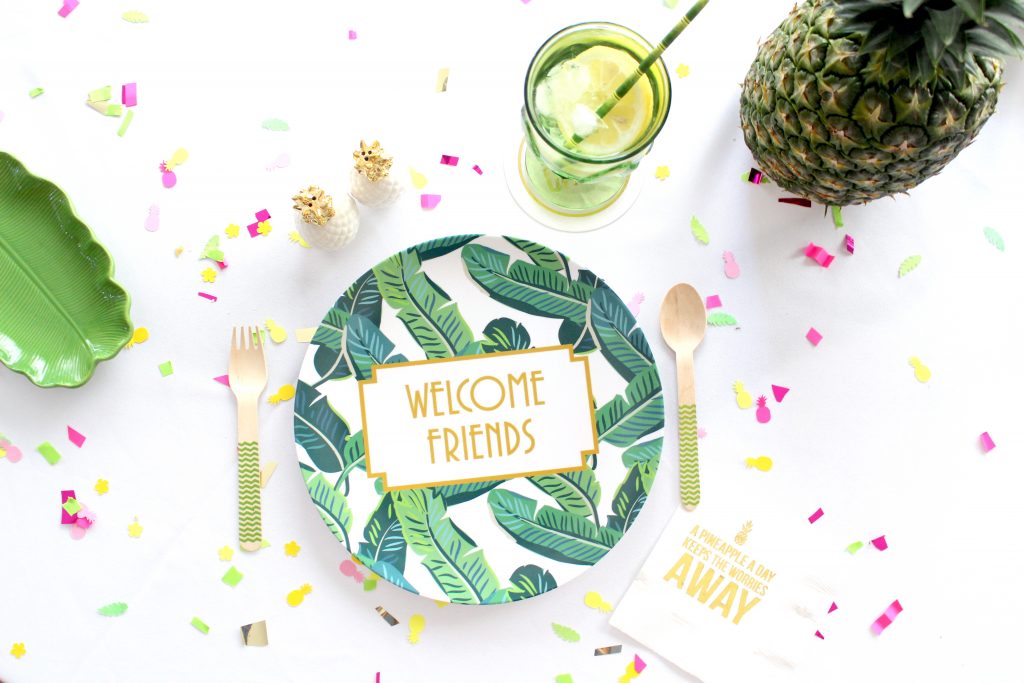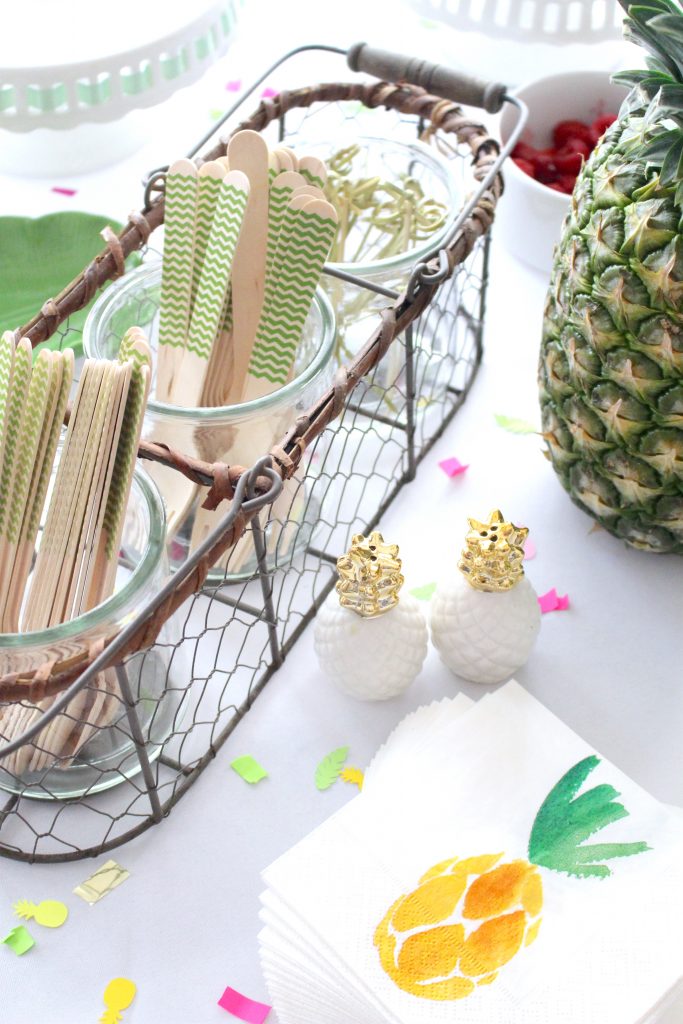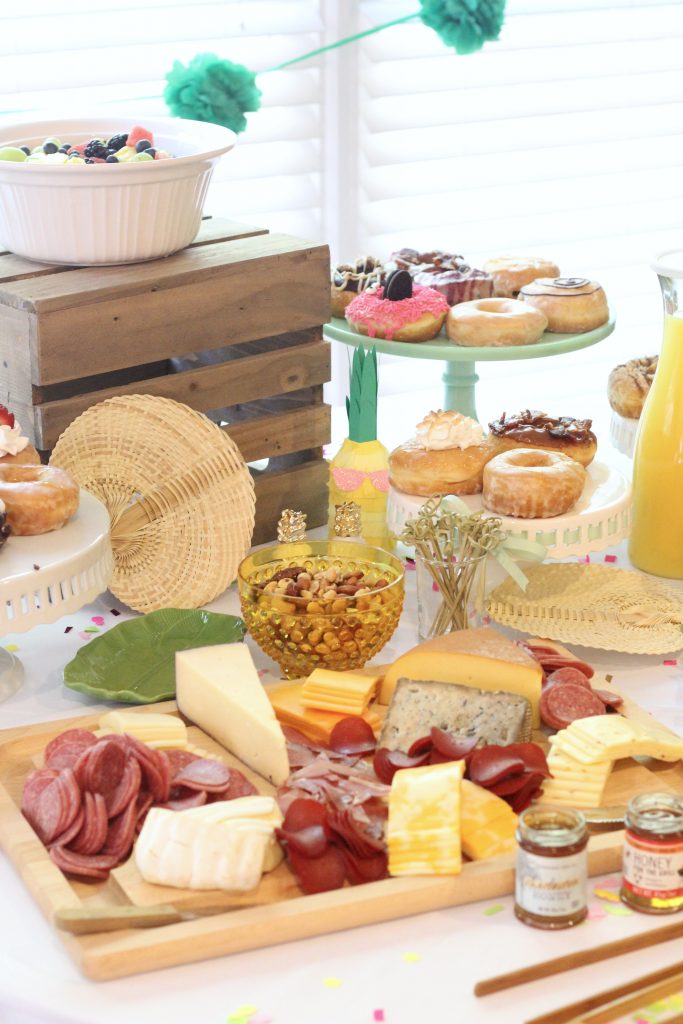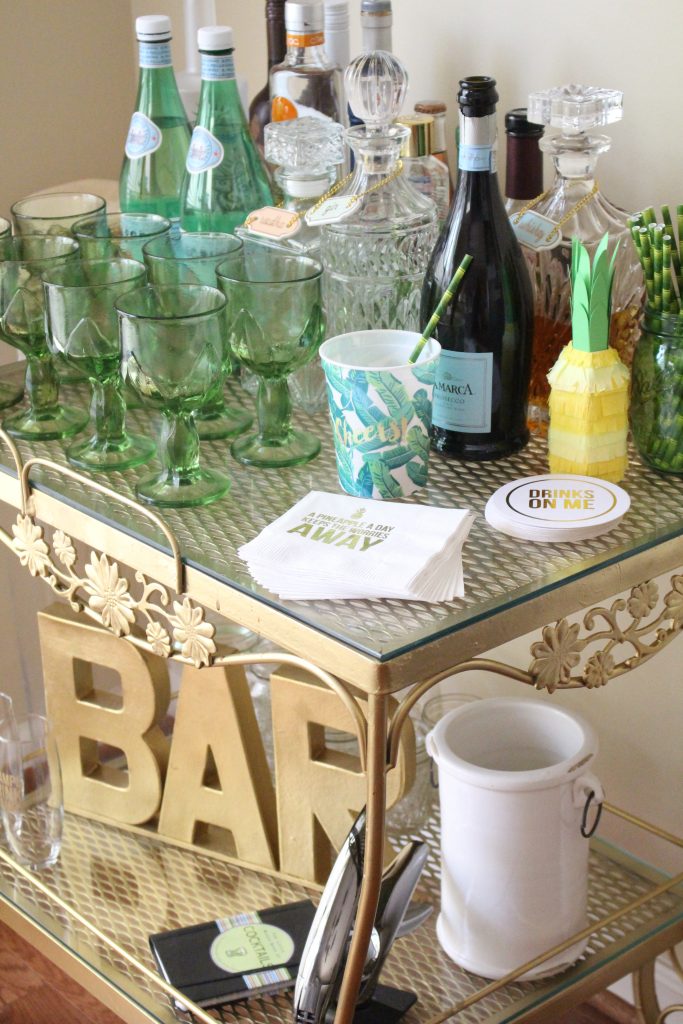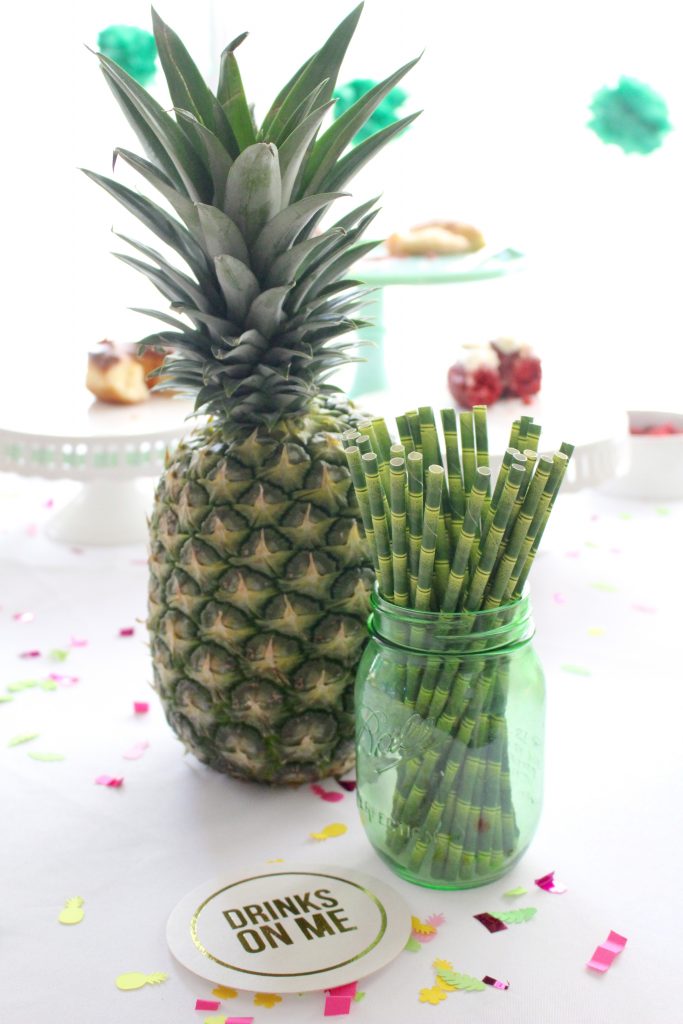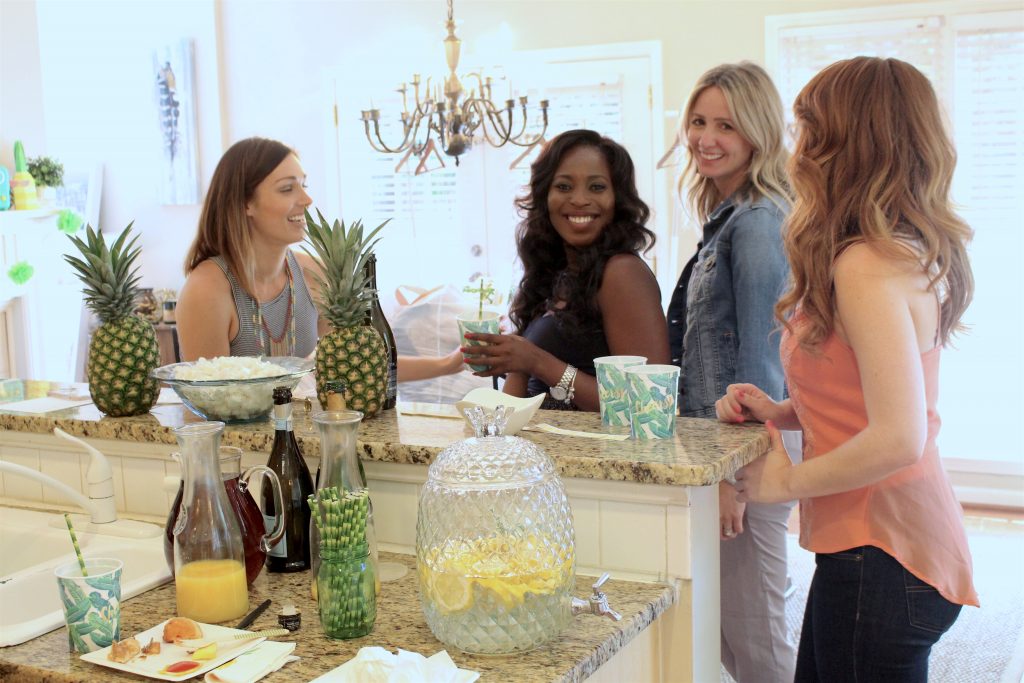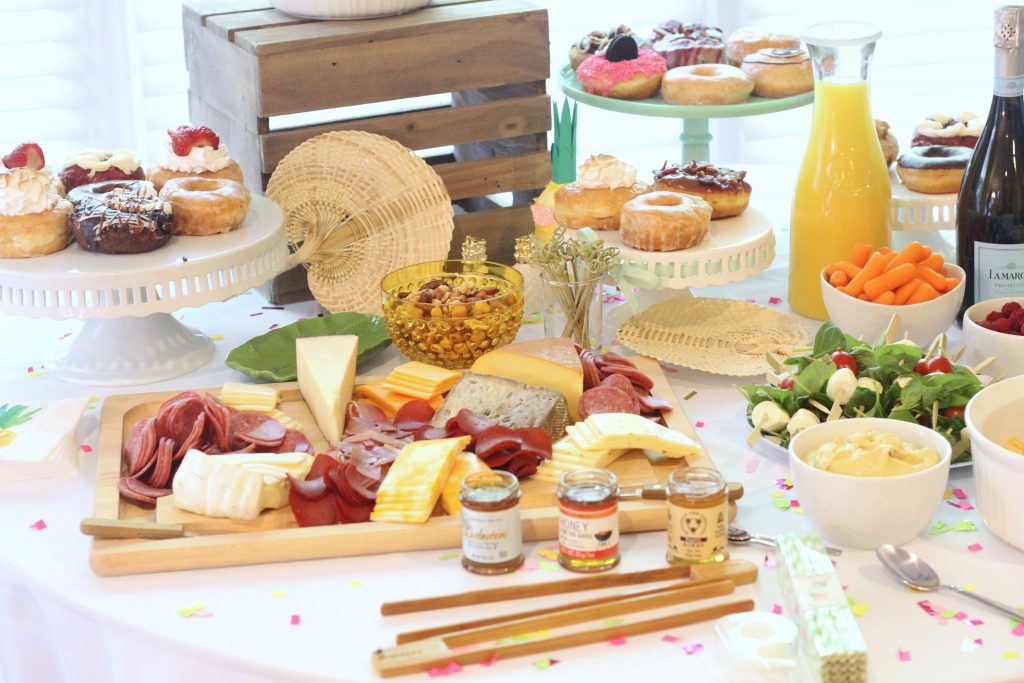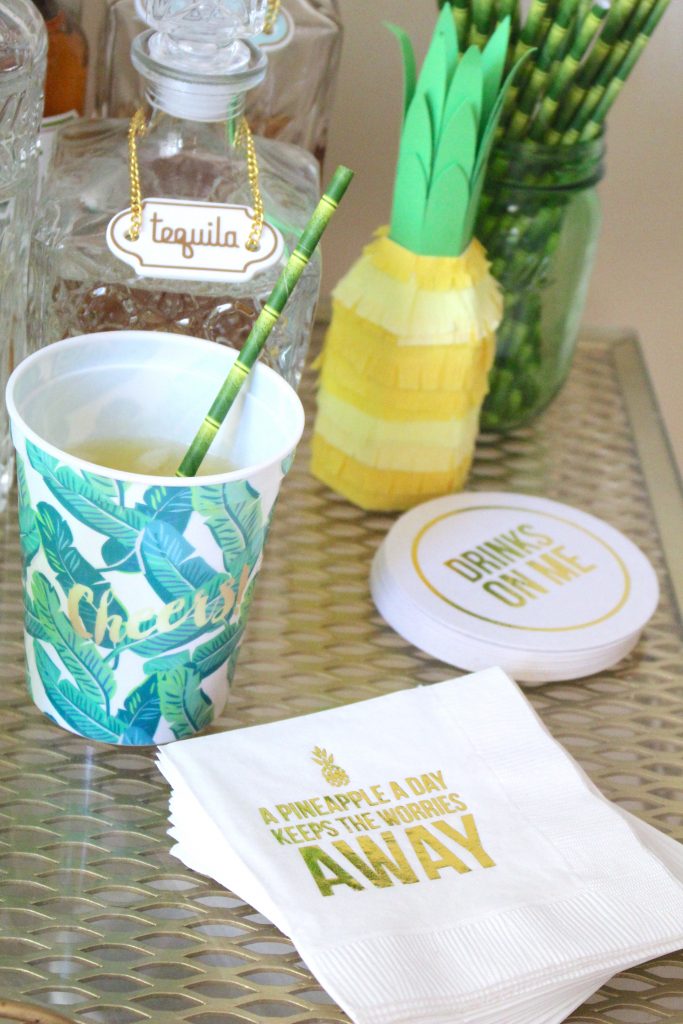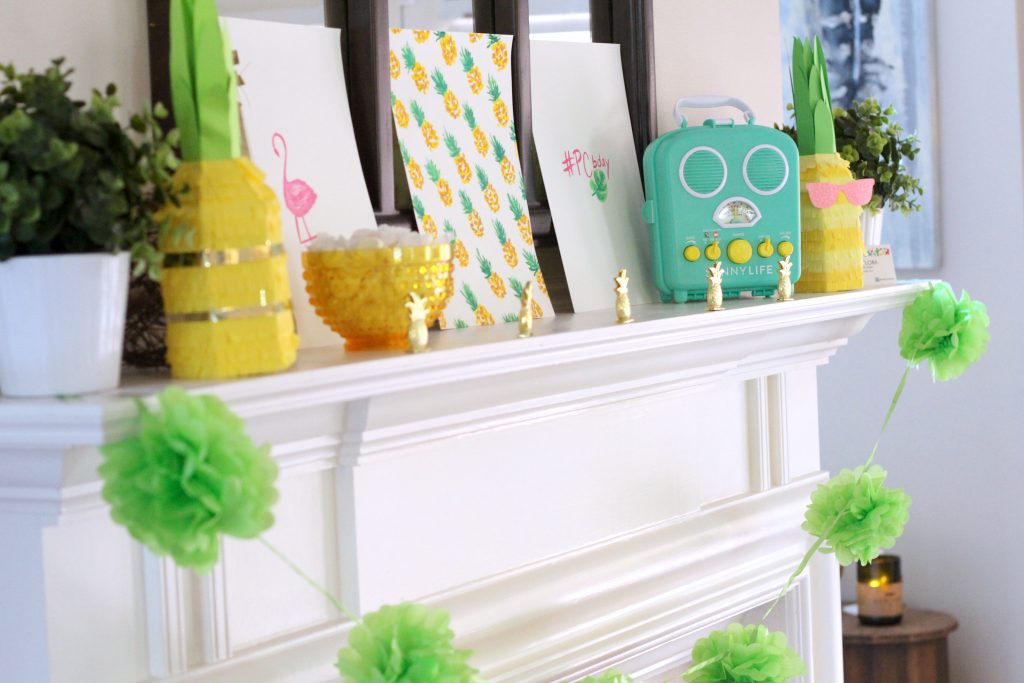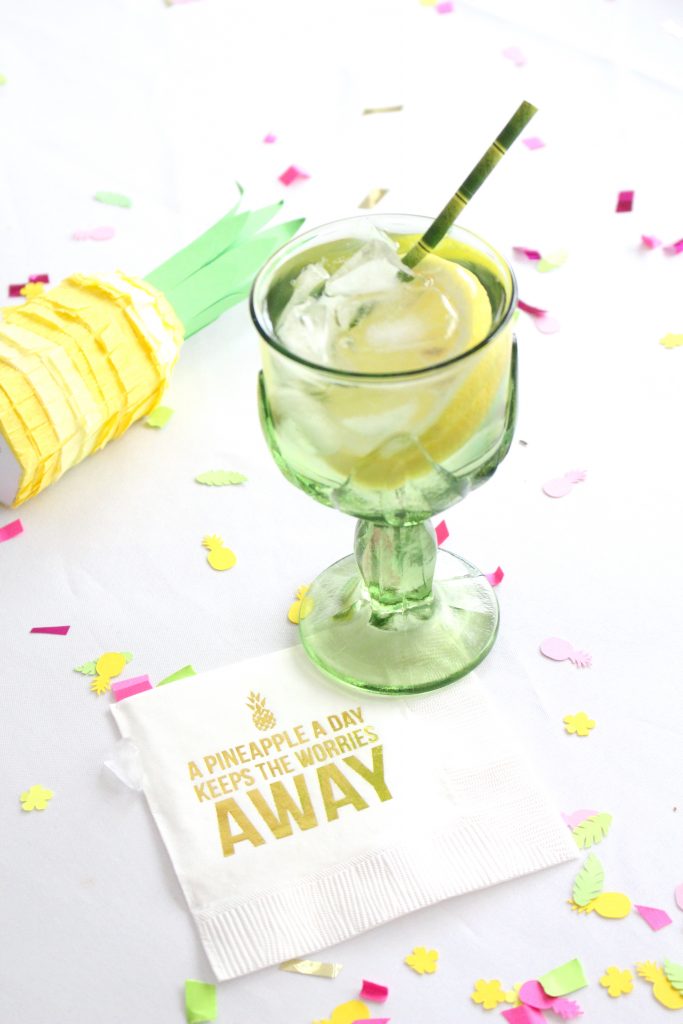 How much fun is this Bon Glaze Donut and Lula Flora Pinata!?!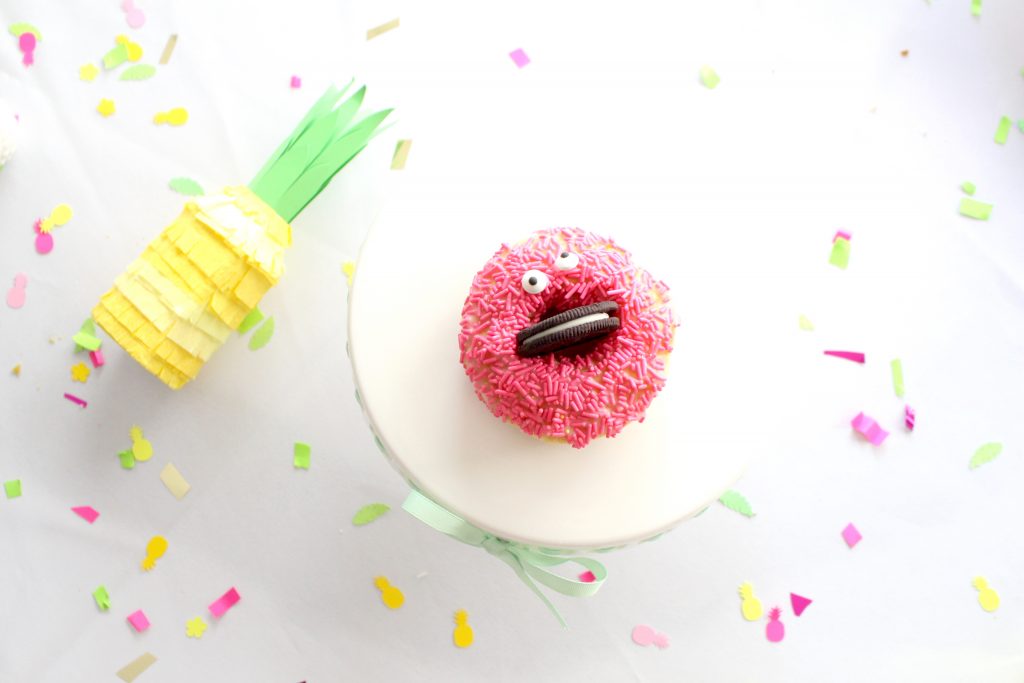 A few of the party essentials featured for this Pineapples & Palms themed Swap Party:
You can read all the details on how to host your own Swap Party here, but basically, everyone brings gently used goods and after drawing numbers, we take turns shopping each other's items, and then everything that is leftover is donated.   In our case, we donated to a local women's shelter.   Not only did everyone go home with great items, we also were able to donate some really great items to deserving organizations that can repurpose them for those in need!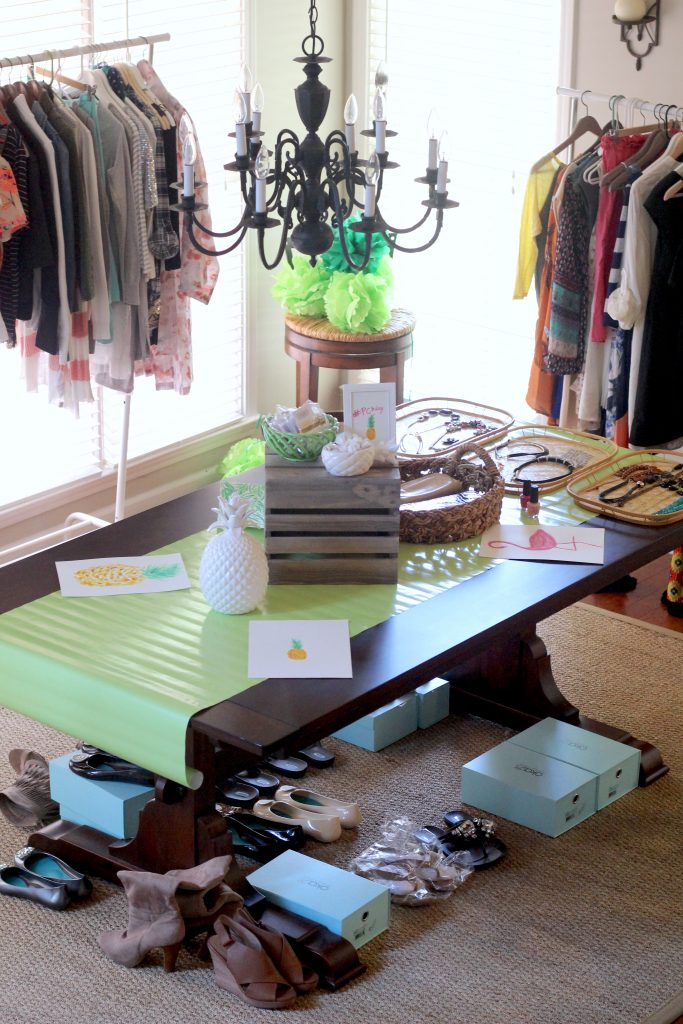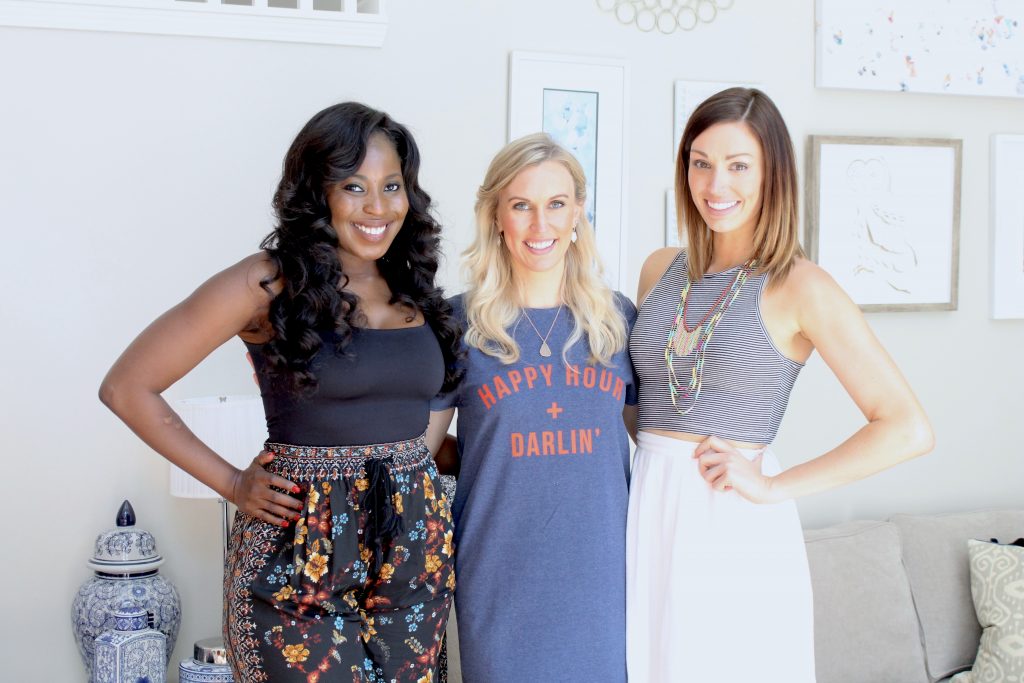 Of course my ladies and fellow co-founders of Girl Talk Series came out to support!  (L-R:  Eating with Erica, ME!, Kale Me Kelly)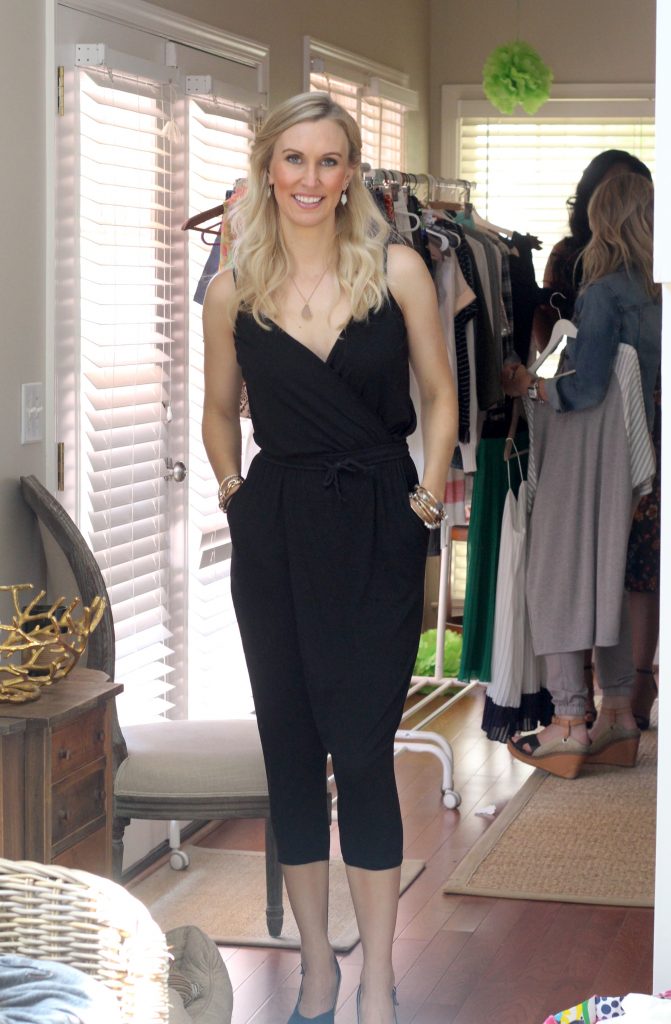 A fun jumpsuit I found…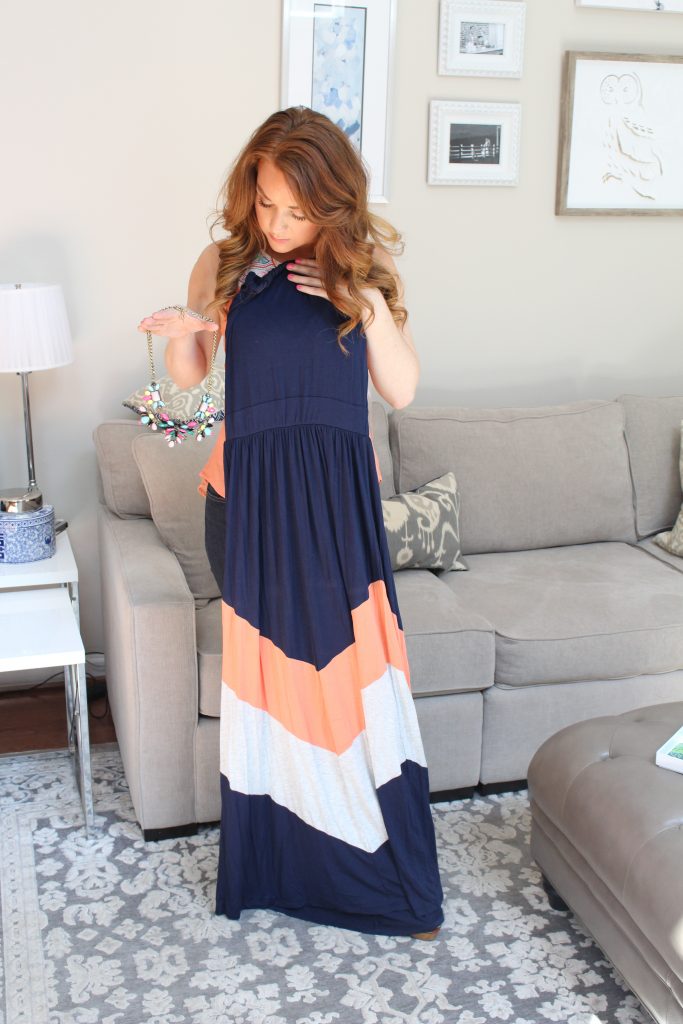 Katherine from Verbal Gold Blog nabbed a great maxi and necklace!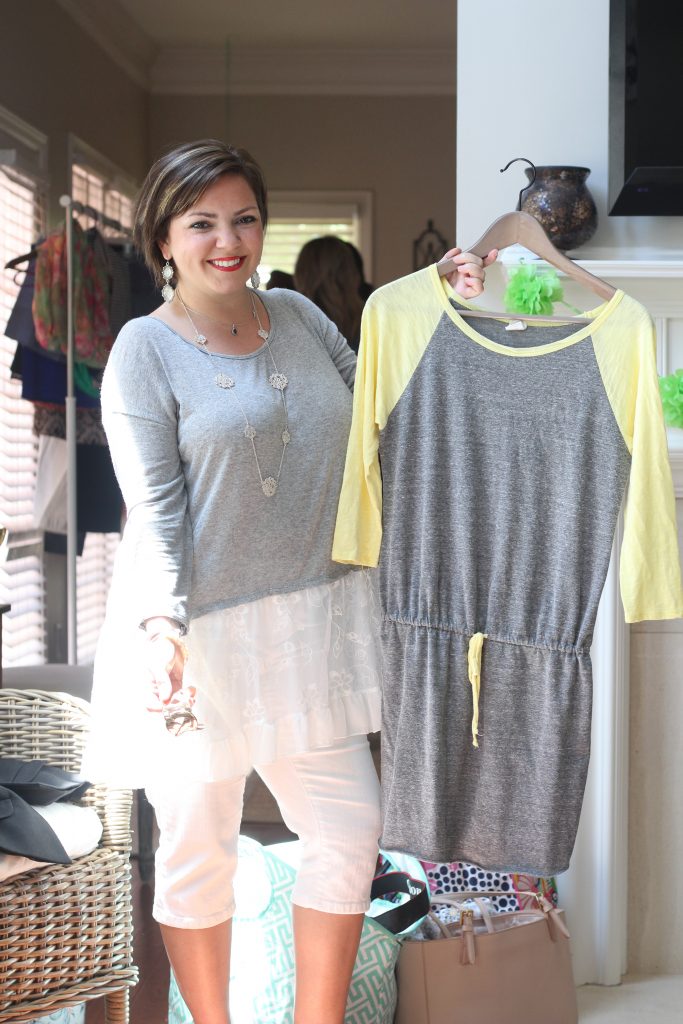 Maria from Cute Mom Blog found an adorable drawstring dress…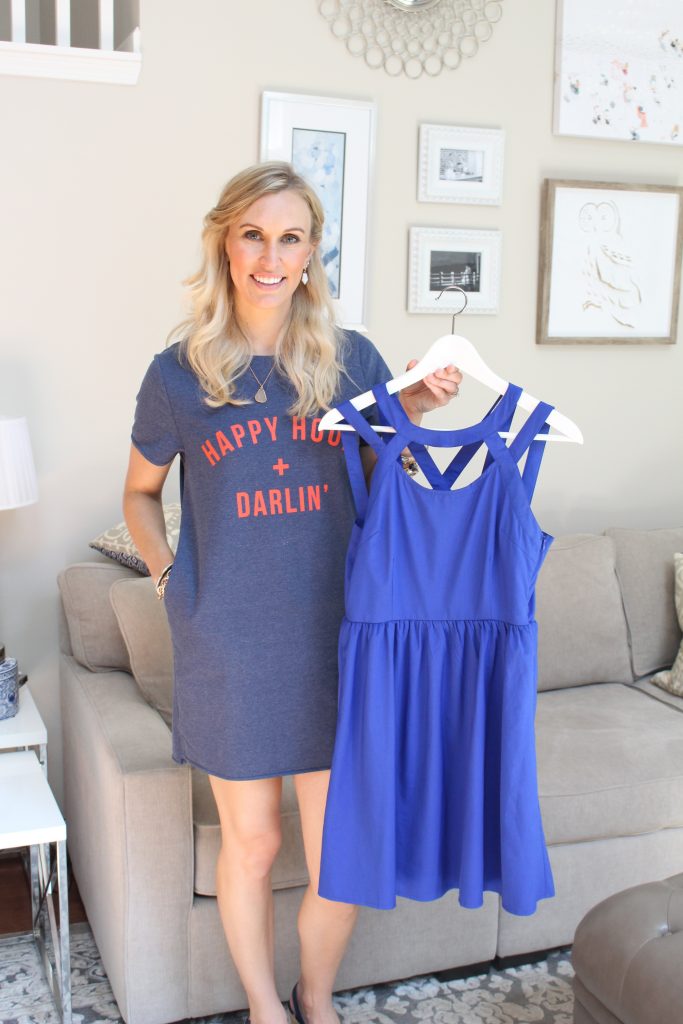 And I also grabbed a great little cobalt strappy dress that was too adorable to pass up!  The "Happy Hour + Darlin'" dress I'm sporting at the party was c/o Cypress & 5th.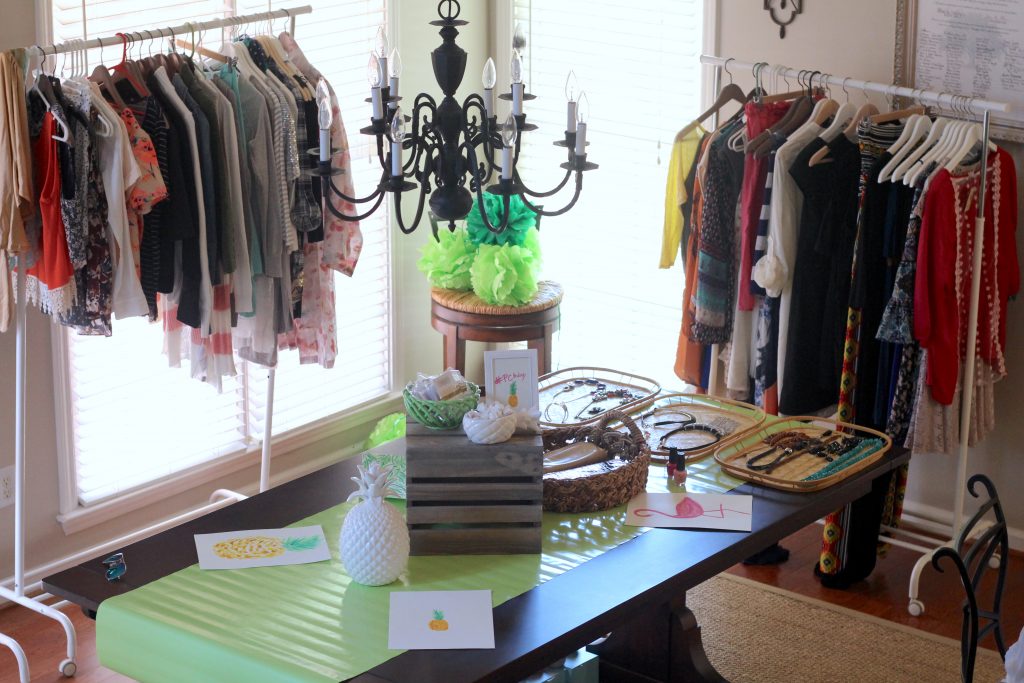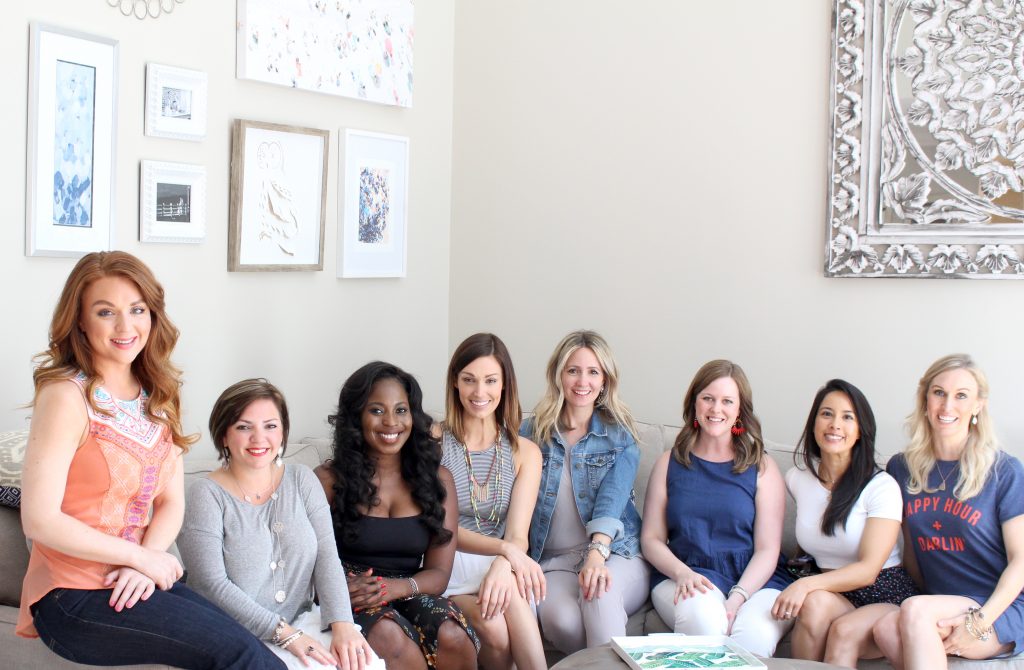 (L-R:  Verbal Gold Blog |  Cute Mom Blog |  Eating With Erica | Kale Me Kelly | City Peach | Probably Polka Dots | Toto's | and Me! Peachfully Chic)
It was such a blast catching up with these ladies and celebrating a second year of fun through Peachfully Chic.  Don't forget to check out the full article on how to plan a Swap Party!
Find out all the details you need for how to host your own Swap Party! 
In the mean time, share your tips for a great Pineapples and Palms party below in the comments on how to stay Palm Beach Chic!!