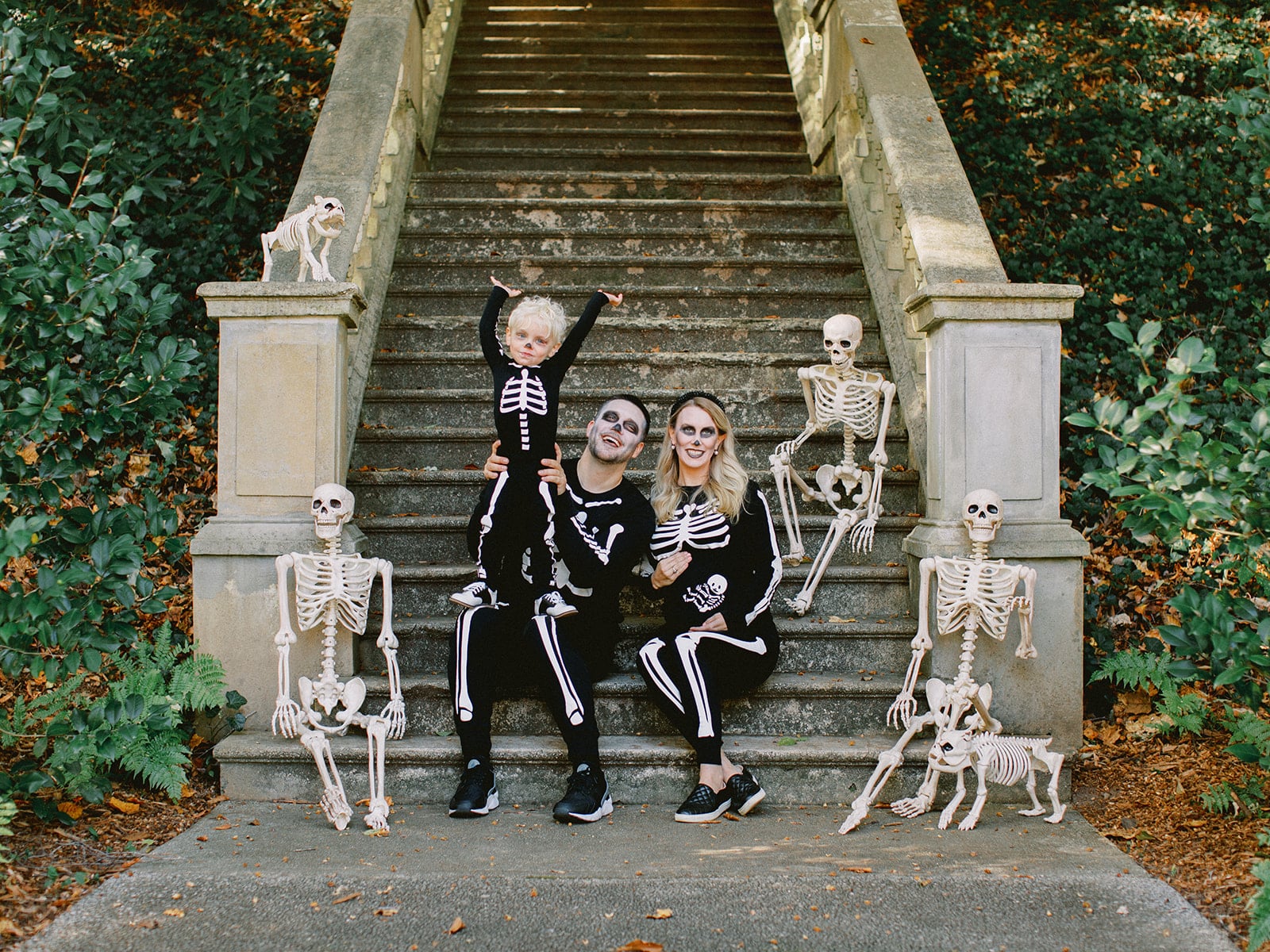 Happy Halloween 2022 – We are thrilled to announce Logan is being promoted to big brother as we are expecting baby number two! We couldn't be more excited to expand our family with another precious baby to love and the timing couldn't be more perfect. Our due date is actually April 26th, which is about a week after Logan's upcoming third birthday. This means I'll be pregnant in the same season of winter as when I was for Logan and already have the weather-appropriate maternity wear! It also means that we're officially out of the first trimester so we felt it was an appropriate time to share the news of our bundle of joy with this fun family skeleton costume baby announcement photoshoot for Halloween!
As you may remember, we also announced our first pregnancy with Logan on Halloween 2019 with a fun Frankenstein & Bride couples costume setup and spooky Halloween tablescape and home decor. Halloween has always been one of my favorite holidays that really allows you decorate to suit your taste. You can be super creepy with DIY Halloween eyeballs, elegant with a classic black and red tablescape, fun & fresh with pastel Halloween decor, spooky with a Carnival theme, or just go with some tips to make it a bit more traditional – the possibilities for Halloween decor themes are endless!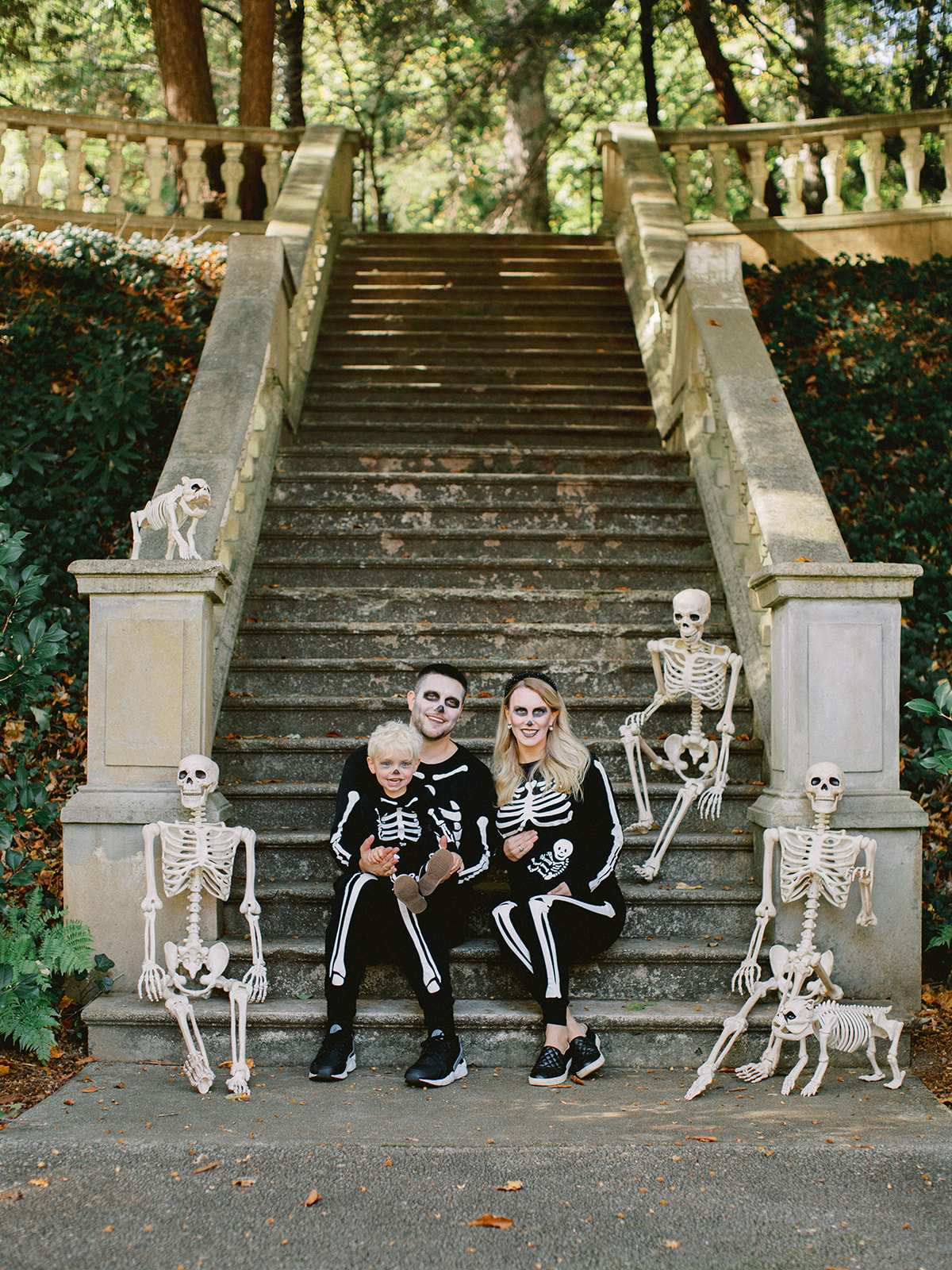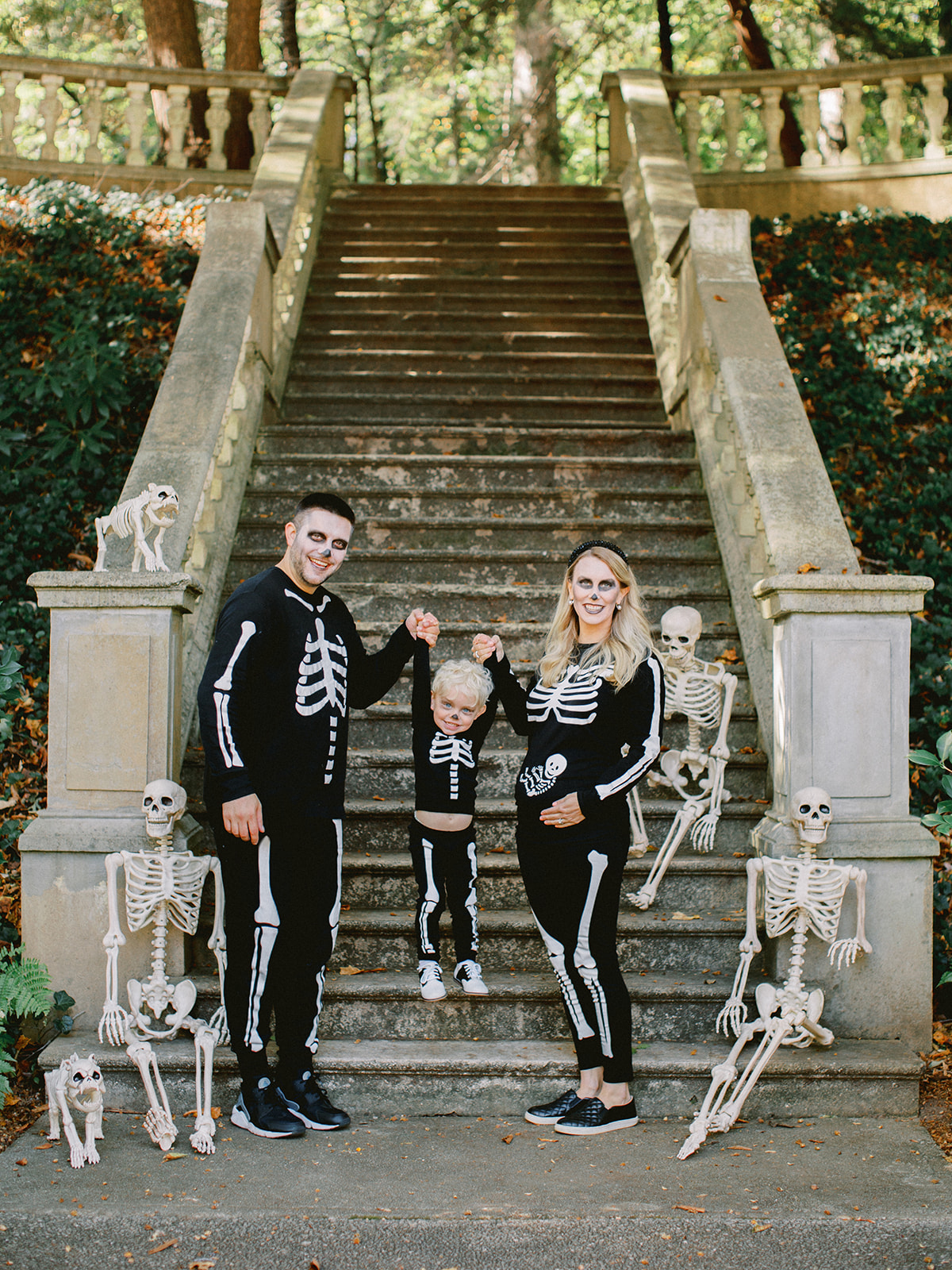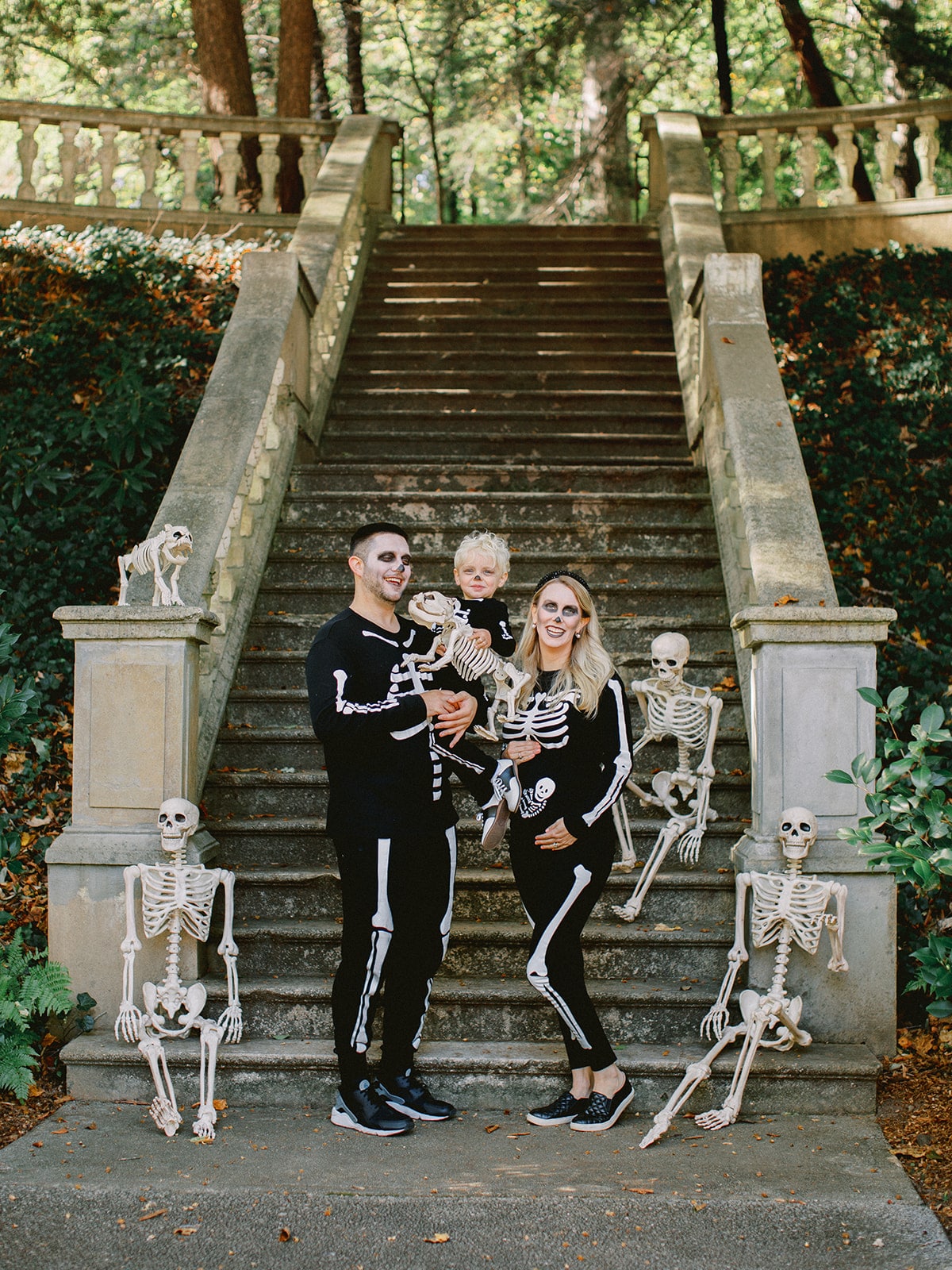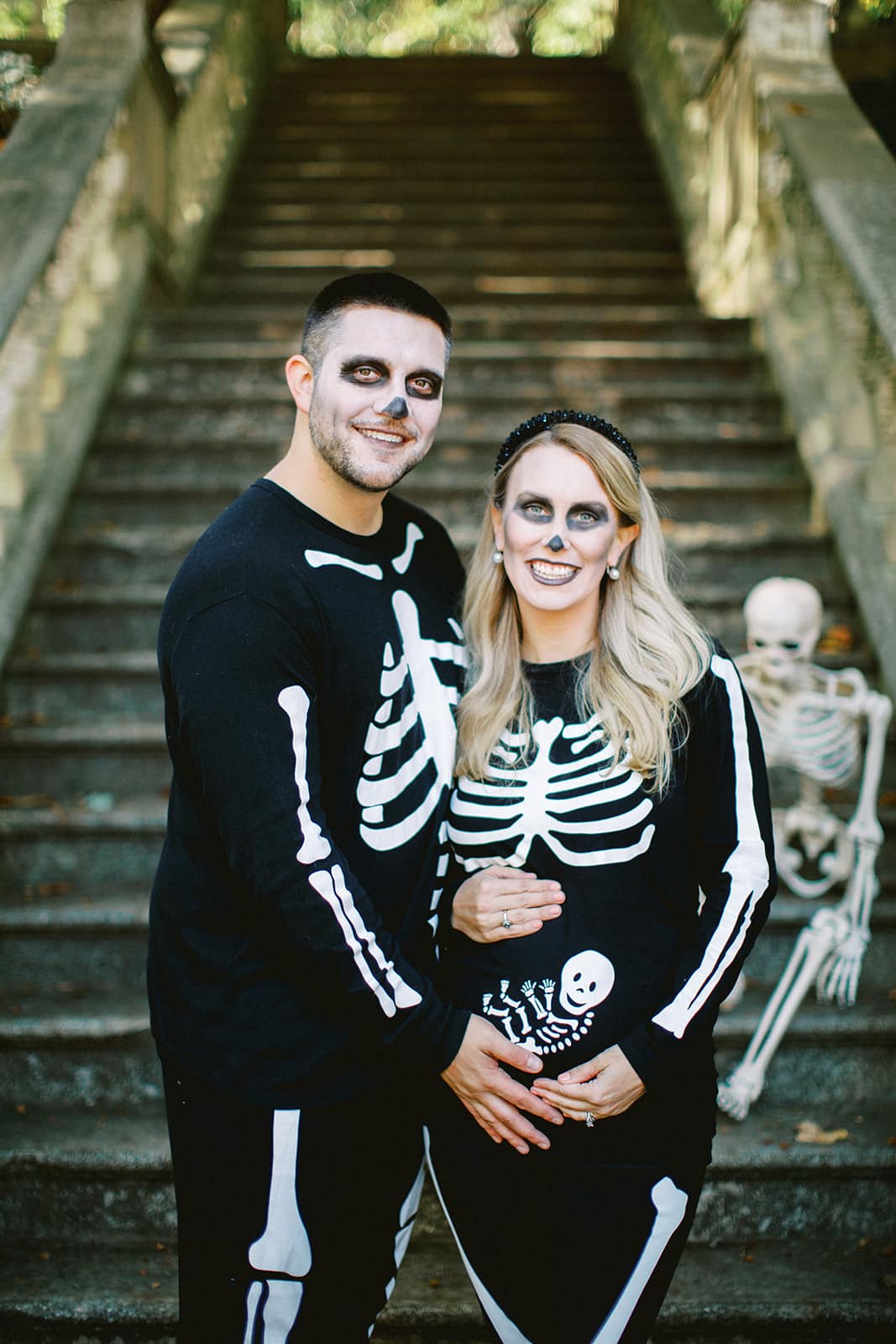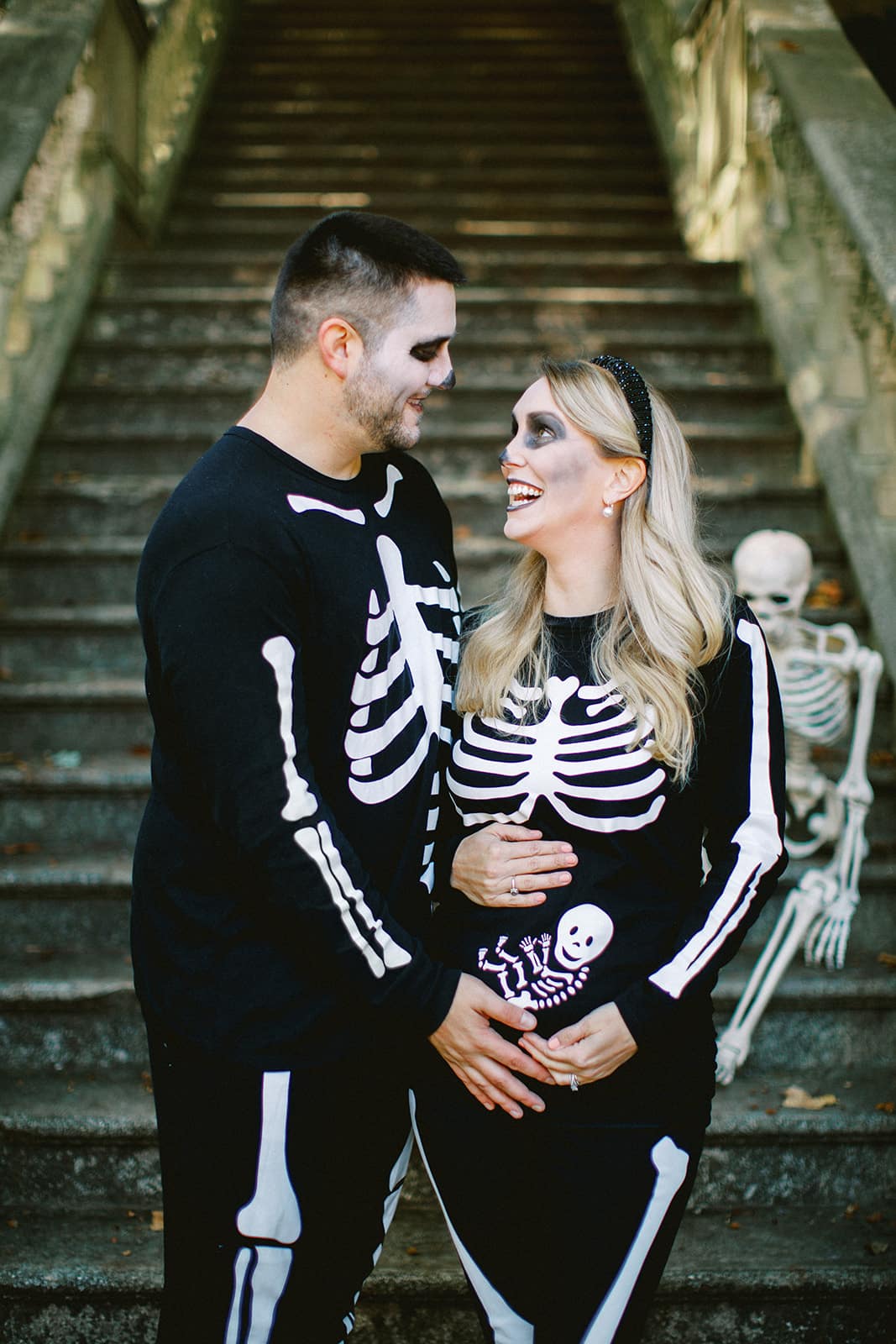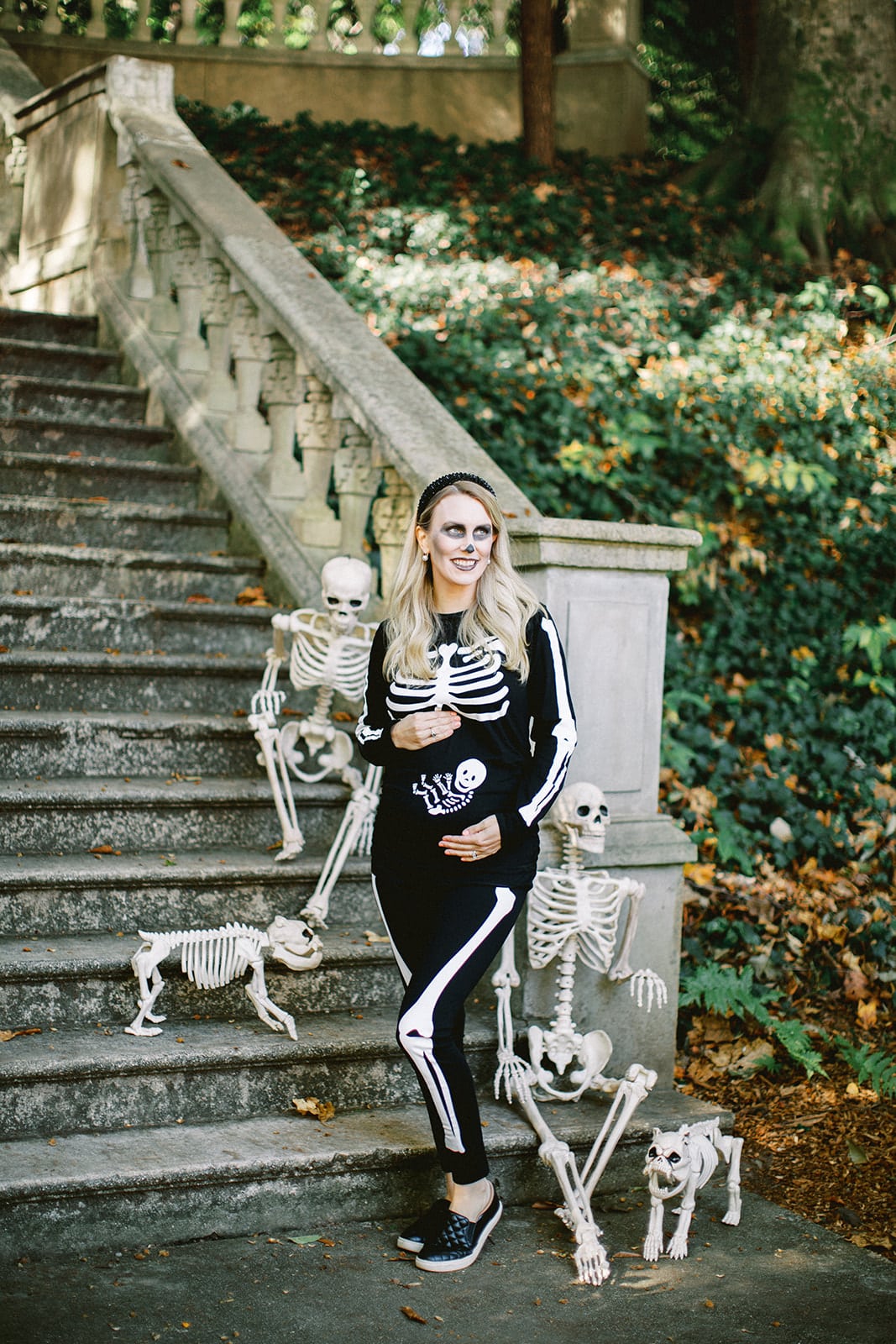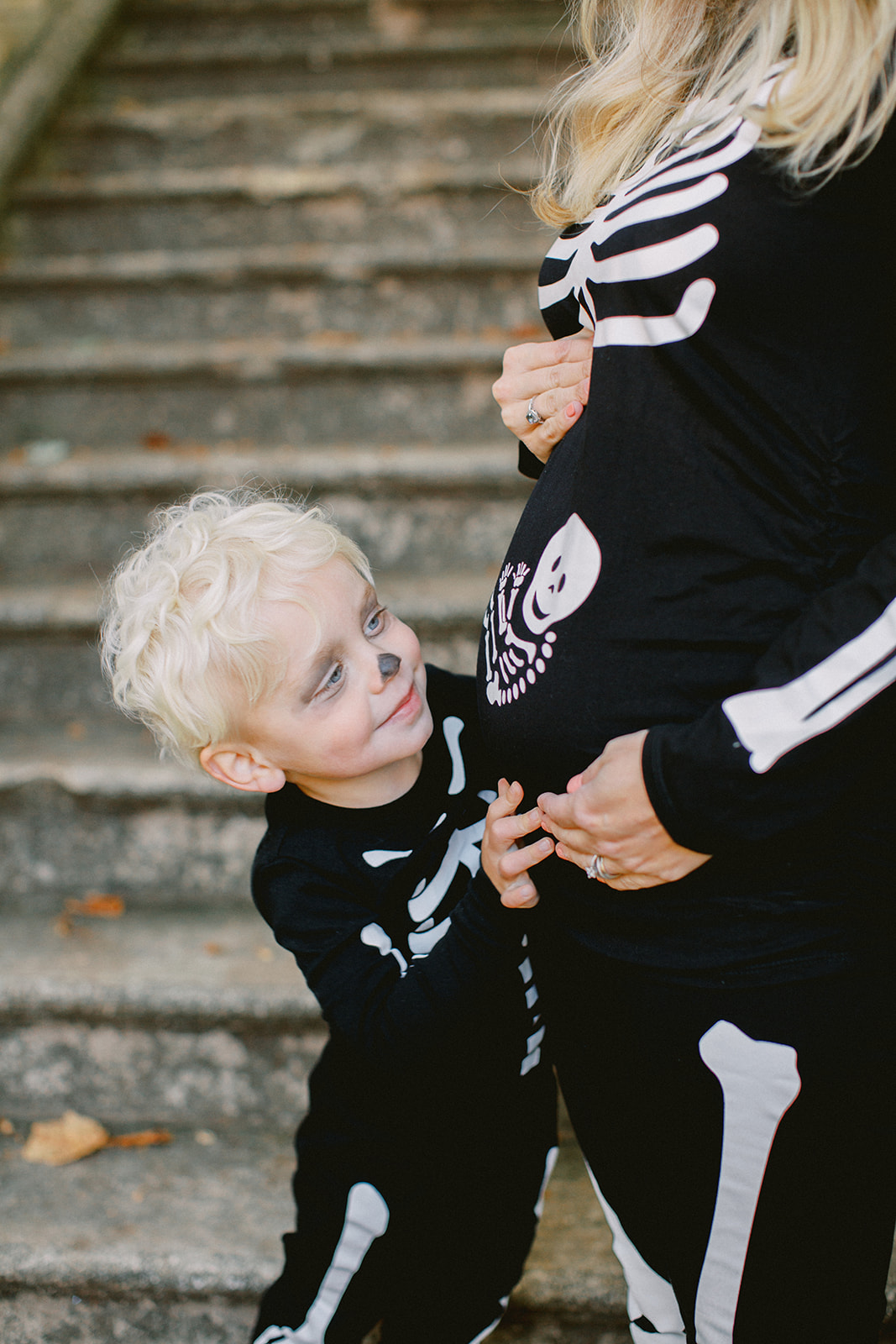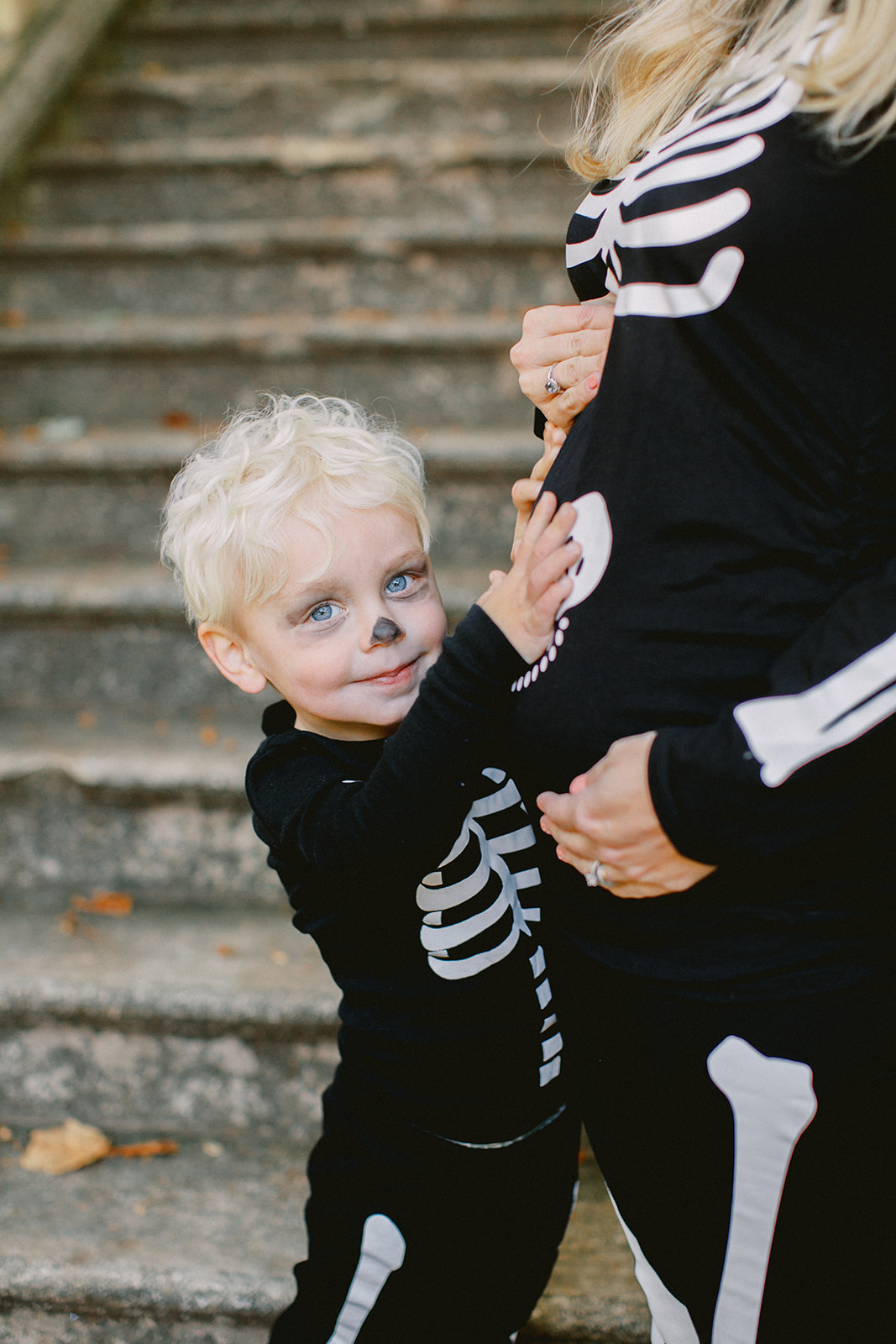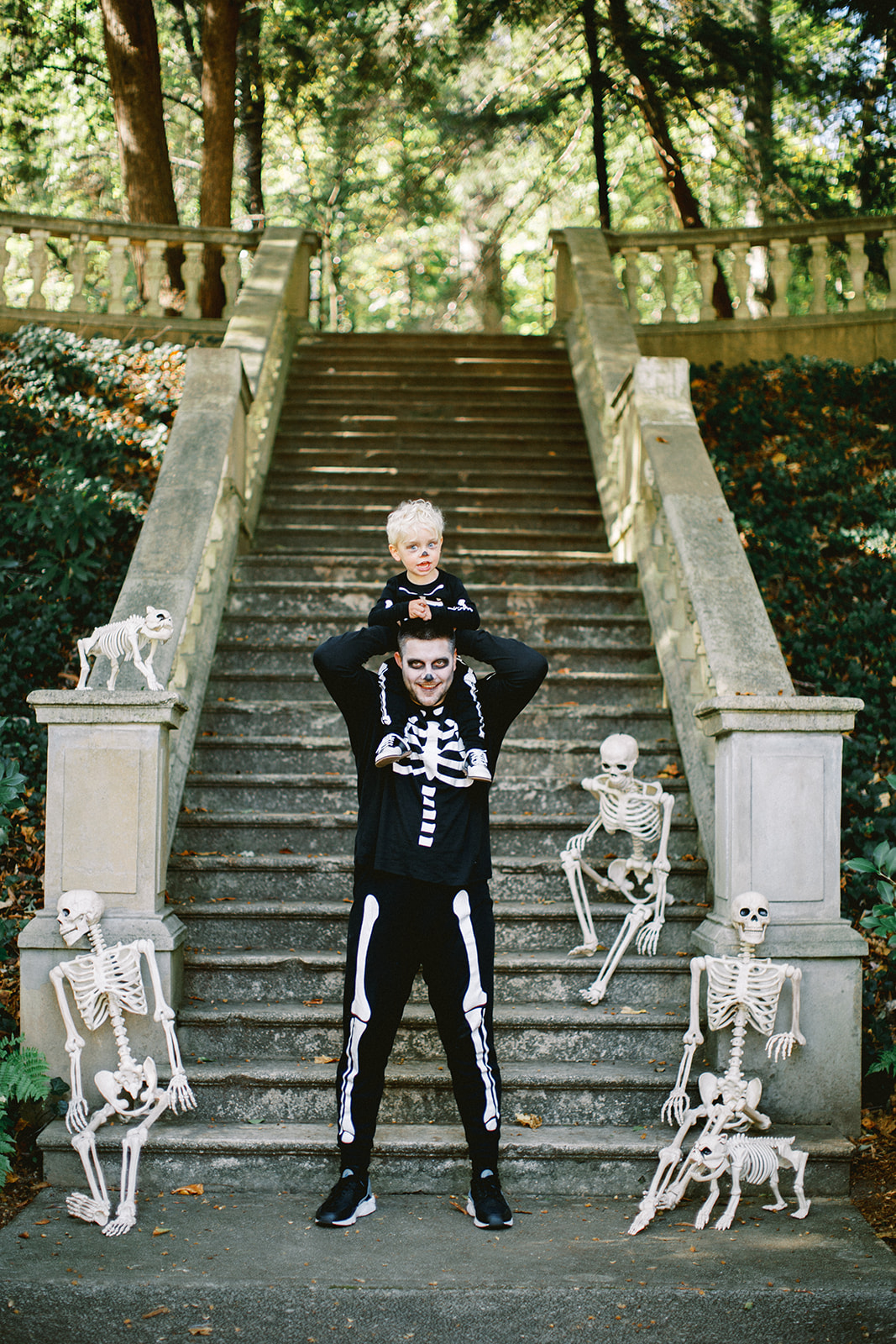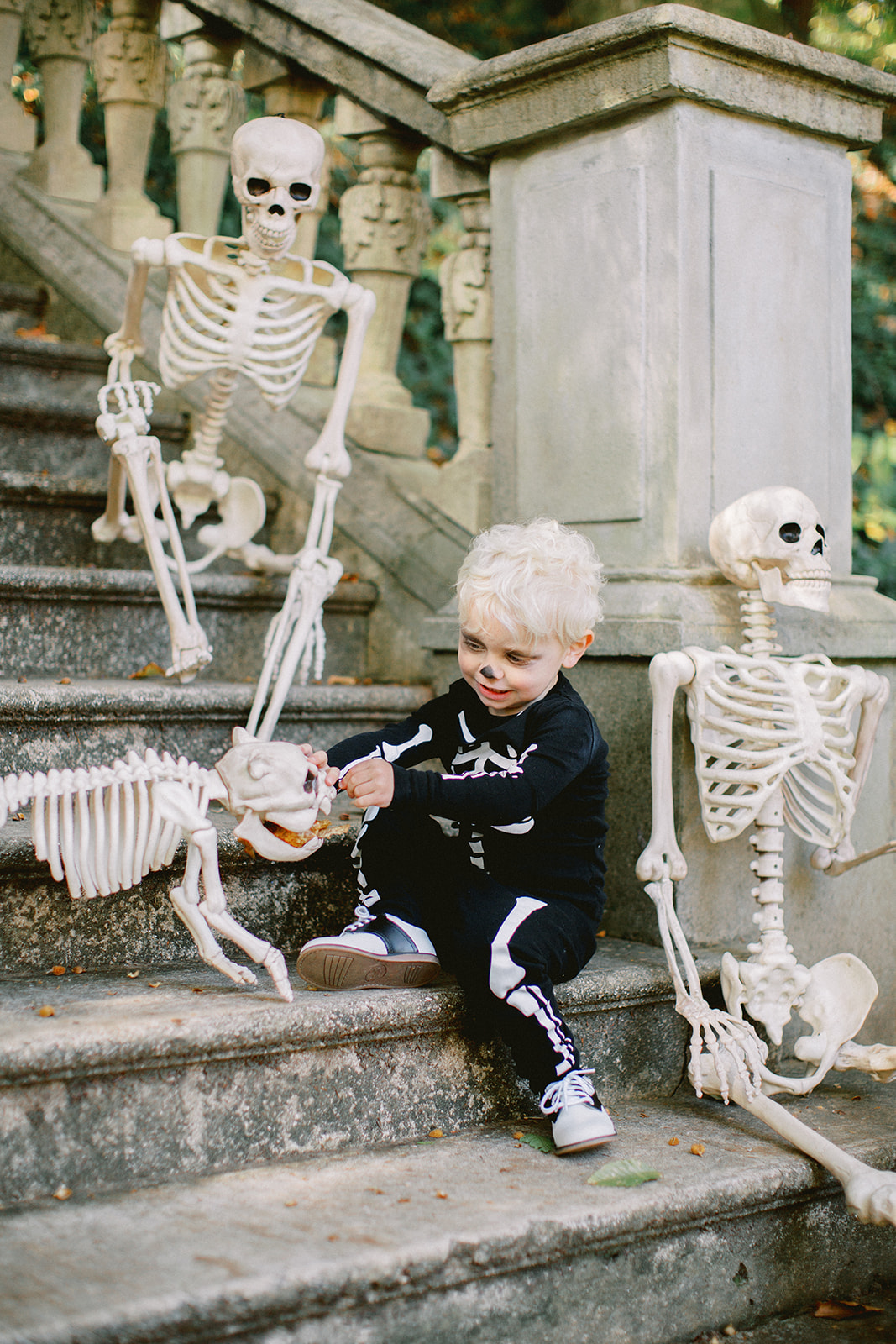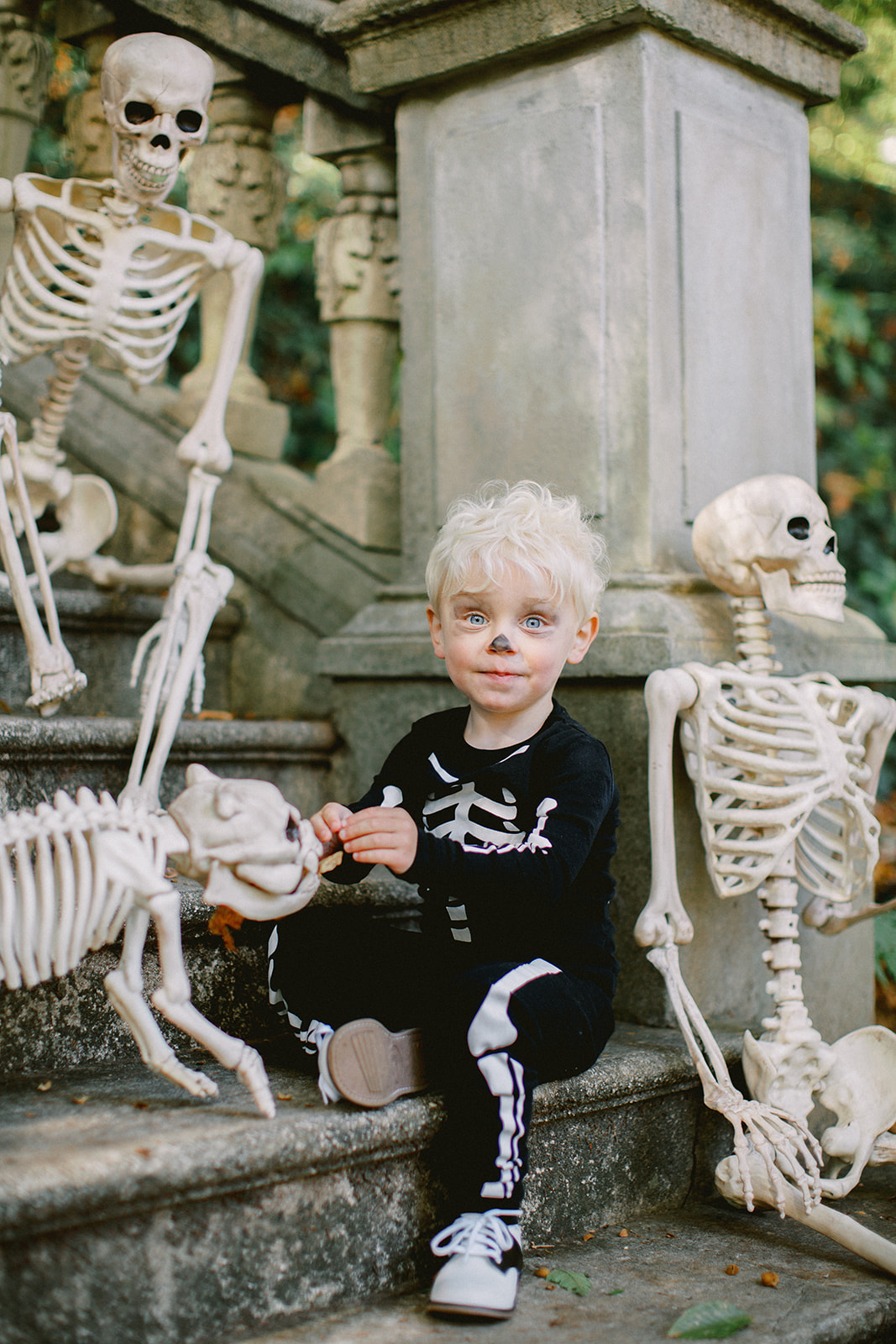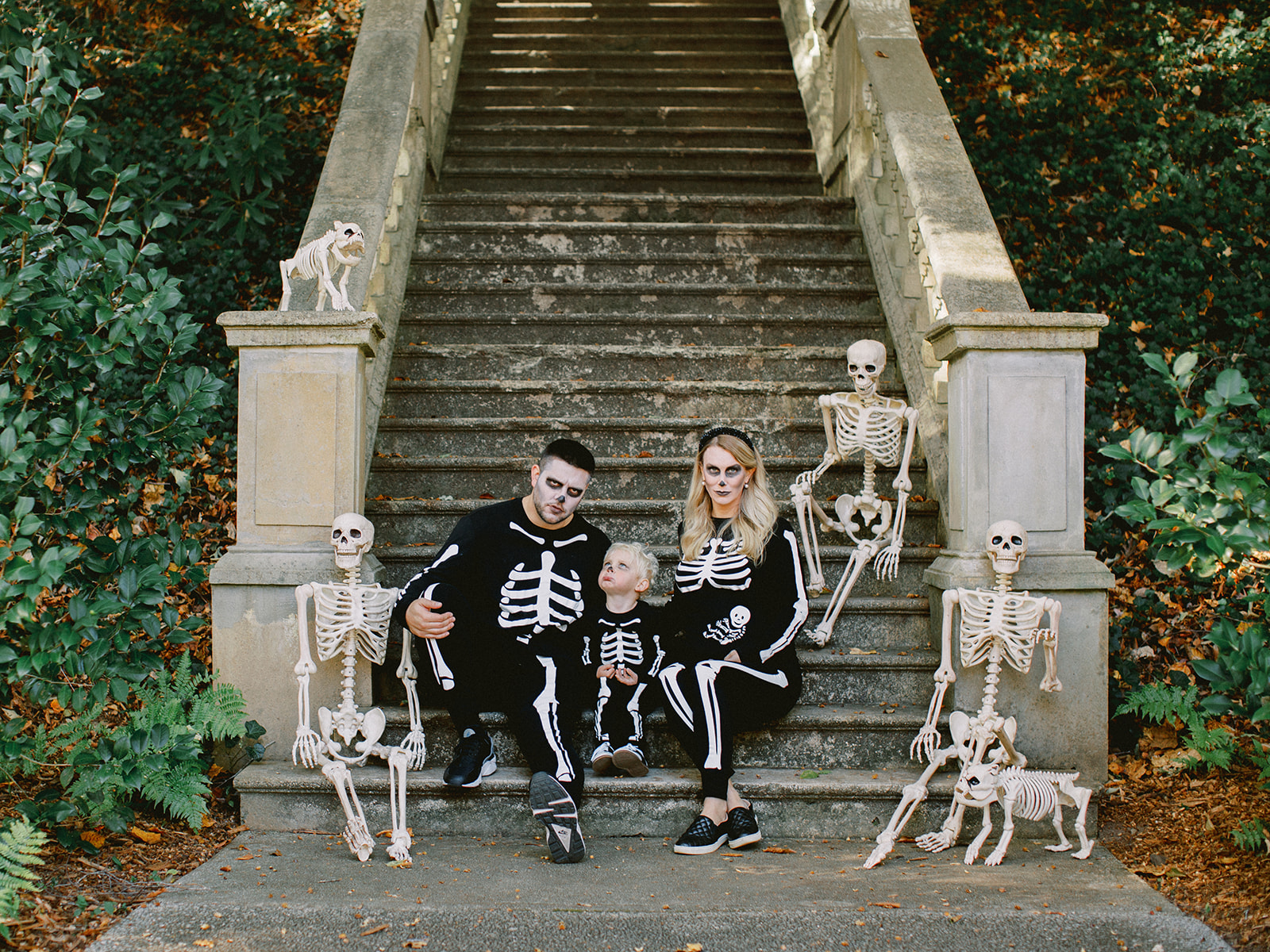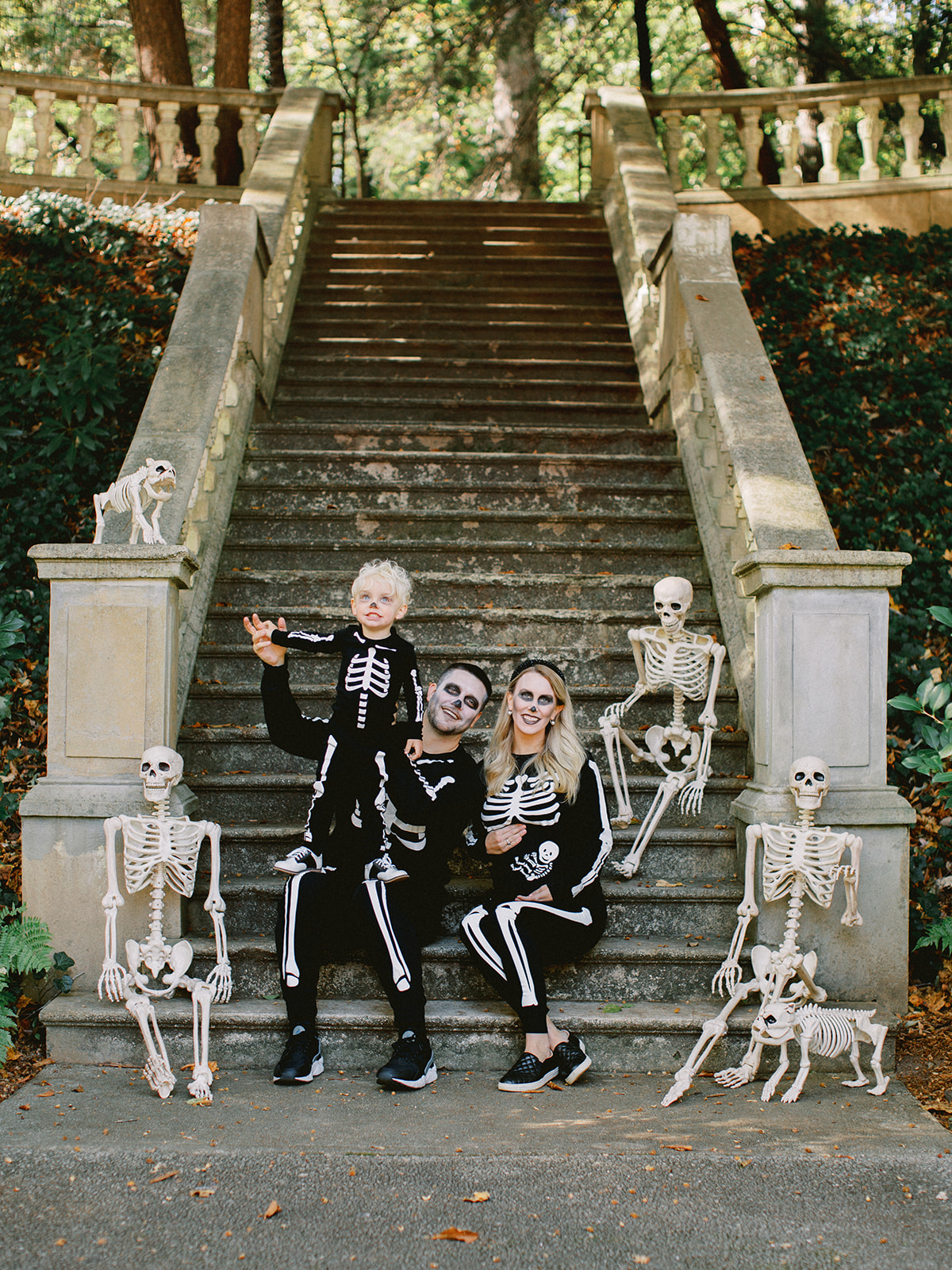 Our first son, Logan, was a true Covid-baby. He was born in April 2020 when the pandemic just started to lock down everything in the United States and around the world. It was a very scary time for me to experience my first pregnancy on top of all the changes around how the world dealt with Covid. I'm looking forward to a more "normal" pregnancy, delivery, and maternity leave that doesn't involve as much craziness (fingers crossed!).
We did go through IVF again for this sweet blessing and I cannot be more grateful to God, our family/friends' support, and the amazing science that brought us to this point.  I think I'll eventually share more details about what our IVF journey looked like beyond what I've already shared in our Pandemic Birth Story & newborn photoshoot, but if you have any specific questions, feel free to leave them below and I will plan to address them in future posts.  I know our family will have our hands full changing the dynamic in the house, but I'm looking forward to another baby to share our unconditional love with and giving Logan a little brother or sister!
PS: Yes, unlike our first pregnancy, we will be finding out the sex of the baby in advance this time – so make sure you are following Peachfully Chic on social media if you're interested in the latest news on what we will be expecting!