Winston-Salem, North Carolina is a beautiful Southern city that features a thriving community focused around arts, theater, and technology.  With a growing culinary scene and beautiful historic highlights, it's a great place to visit if you're looking for a true Southern experience including a look into the past at Old Salem, an authentic Moravian settlement.
Winston-Salem City Facts:

Founded in 1913 by the merging of neighboring towns Winston (est. 1849) and Salem (est. 1753) 

Nicknamed "The Twin City" for it's dual heritage

Home to the first Krispy Kreme Donuts, Texas Pete Hot Sauce & the R.J. Reynolds Tobacco Company, and Salem College, the longest, continuously running women's college in the U.S.
Winston-Salem Insider's Tip: 

Make sure you leave plenty of time to check out some of North Carolina's best vineyards and wineries just outside the city.
Shop the City: Winston-Salem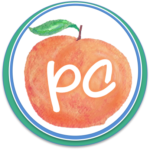 Contact us to find out how your location can be featured in the Peachfully Chic travel guides.