After a weekend exploring Cleveland, I gathered up this list of 18 of the best places to eat in Cleveland based on local recommendations and my personal favorites.  I've broken down this list of 18 Cleveland restaurants into breakfast, brunch, lunch, dinner, drinks, and dessert…  so break out your fork and knife and get ready to explore this mini-restaurant guide to cover all you need for a great culinary experience in the Capital of Rock & Roll.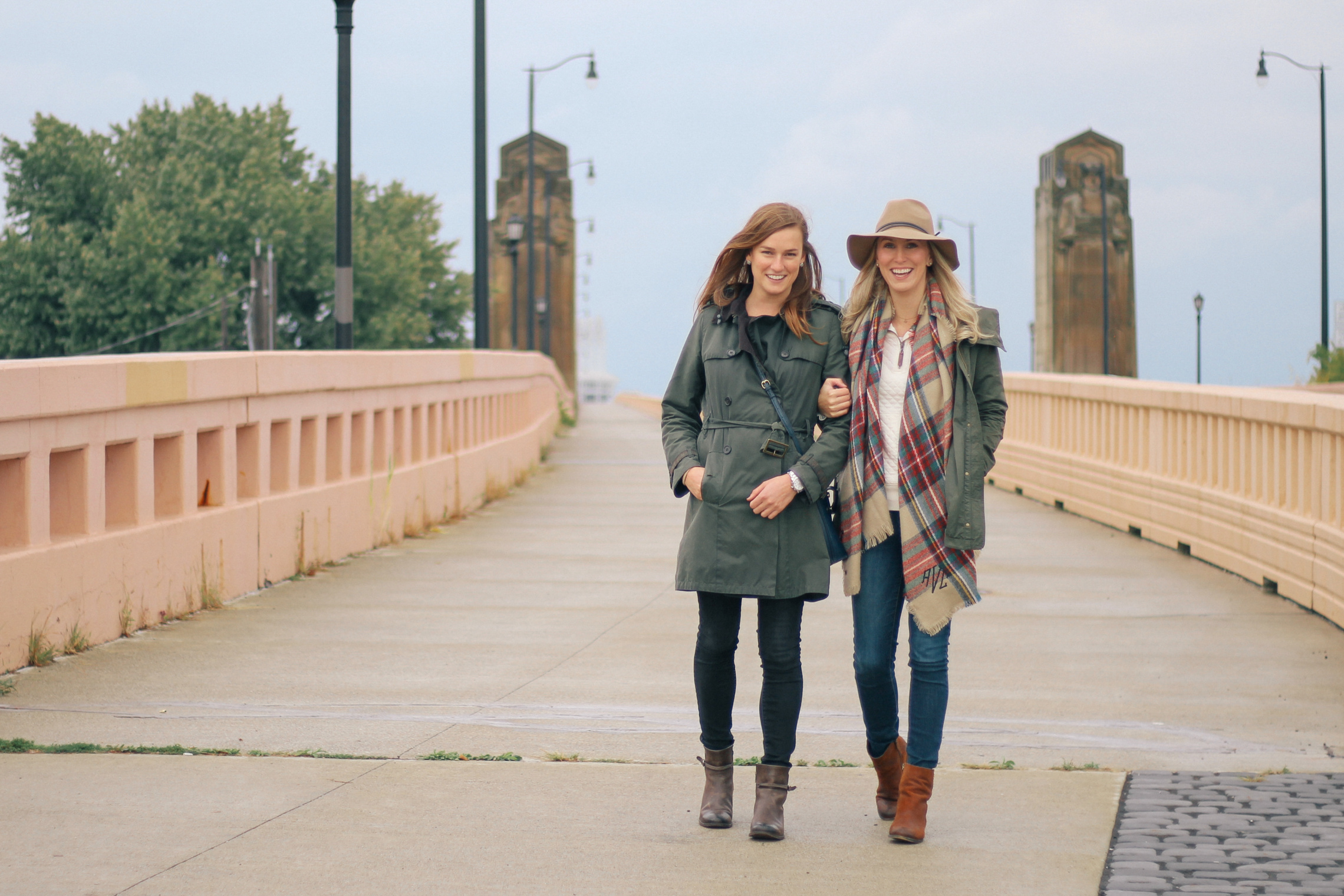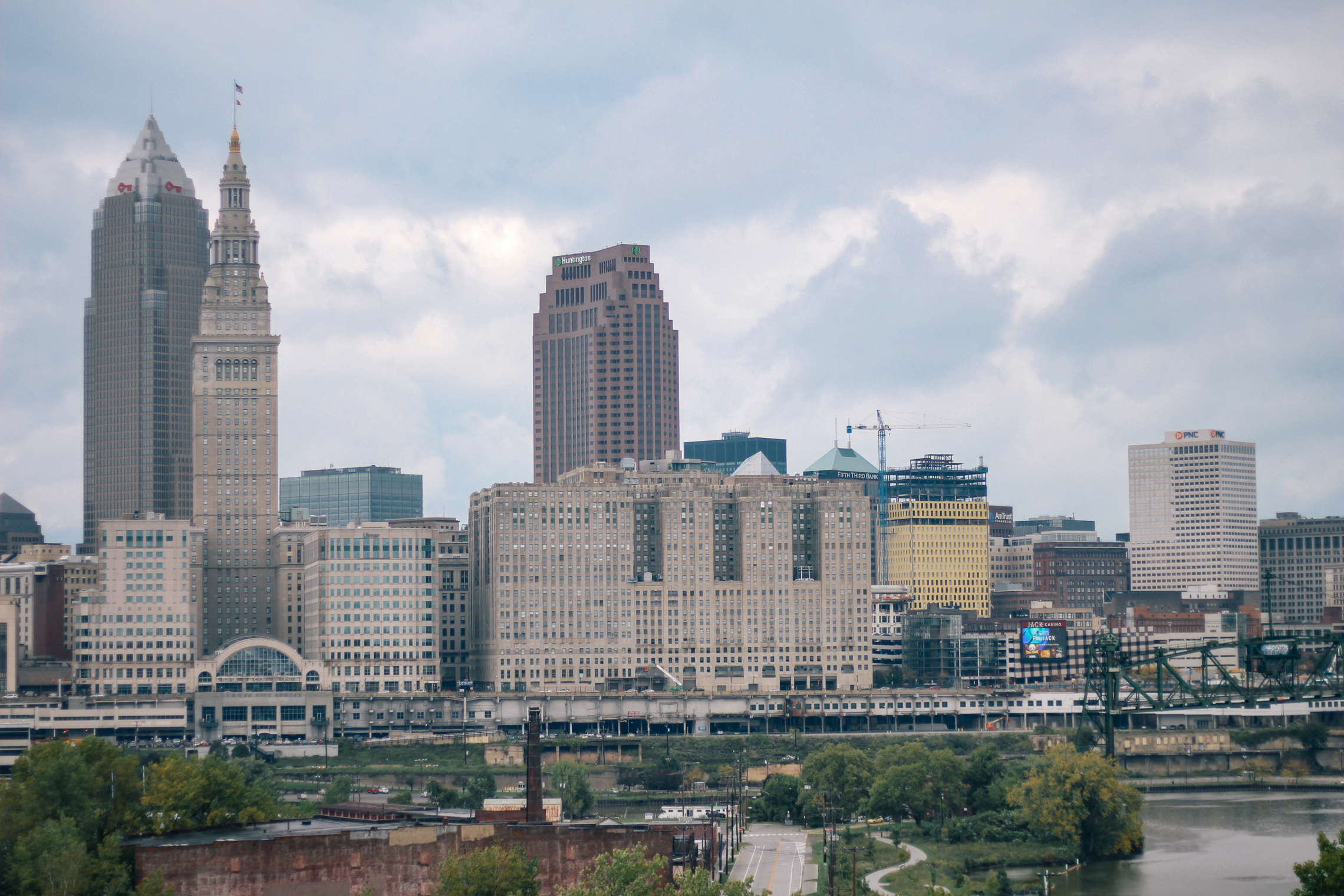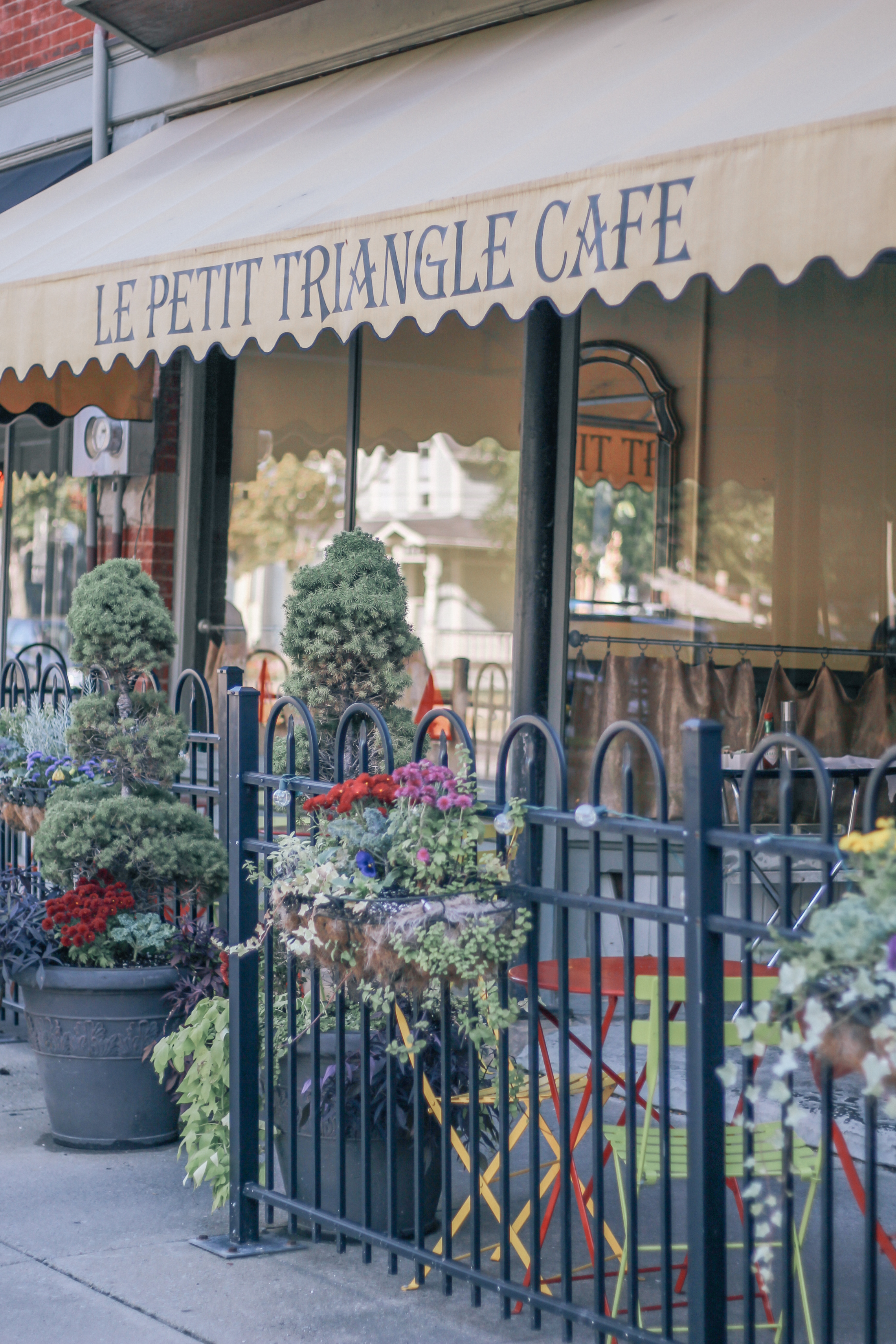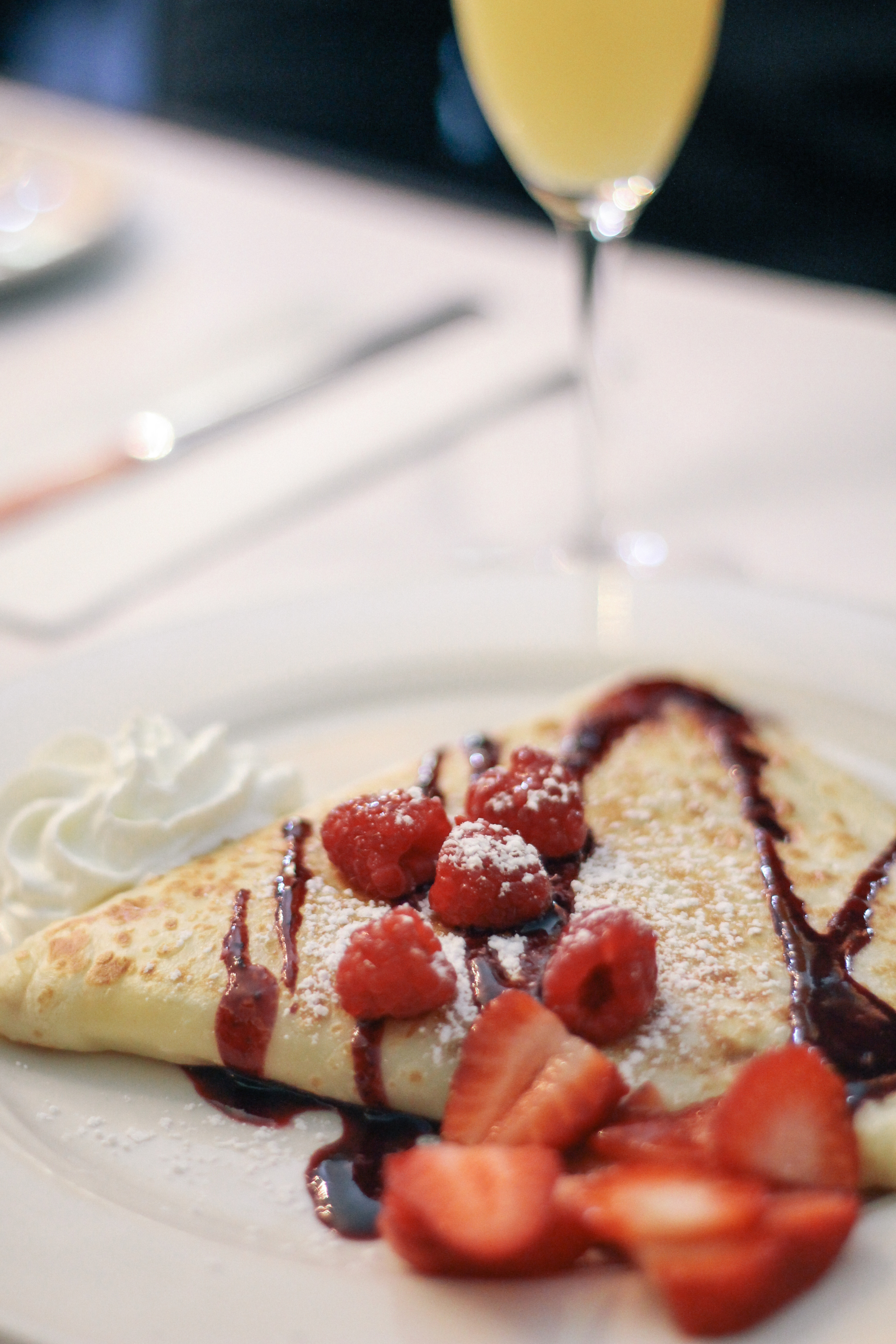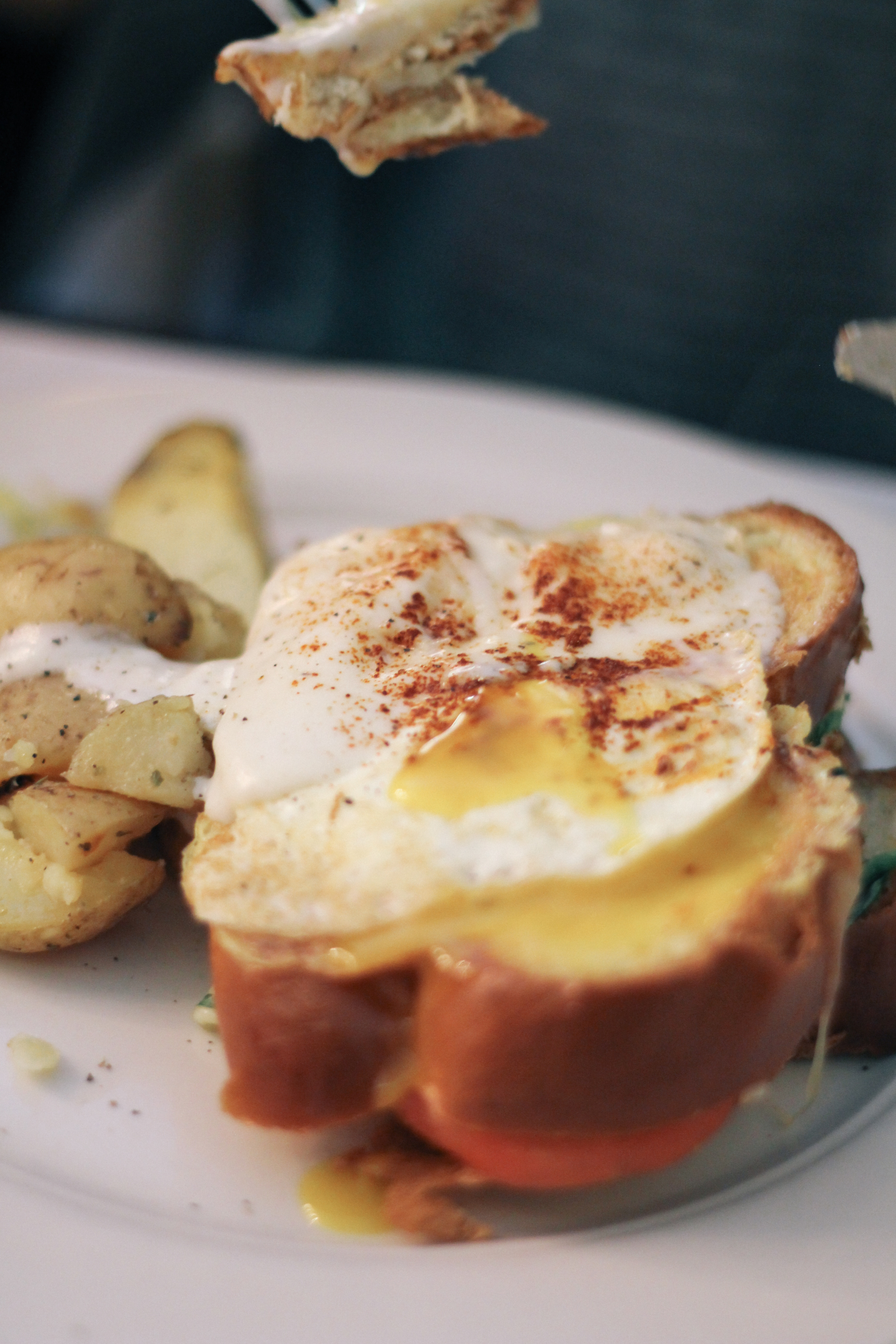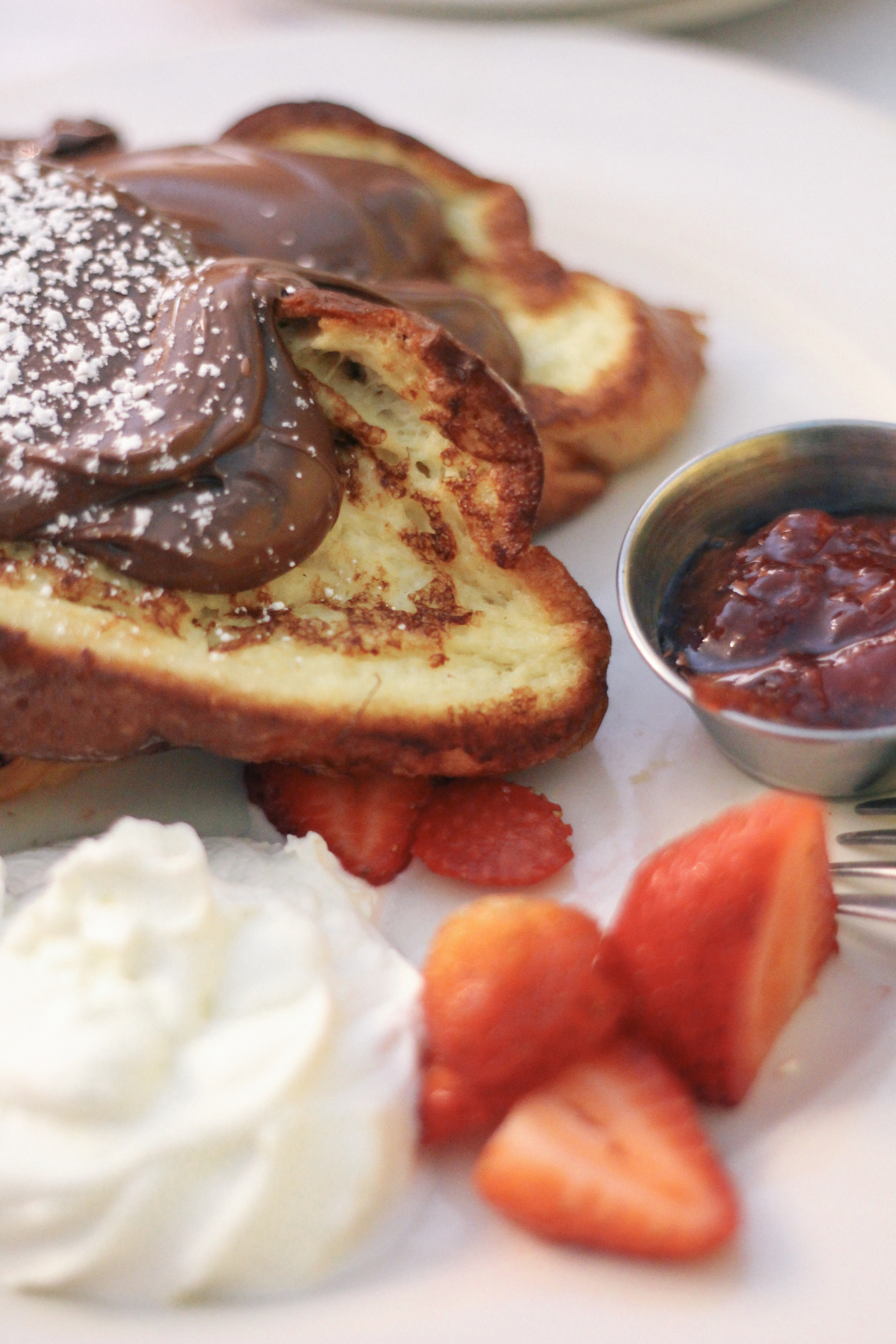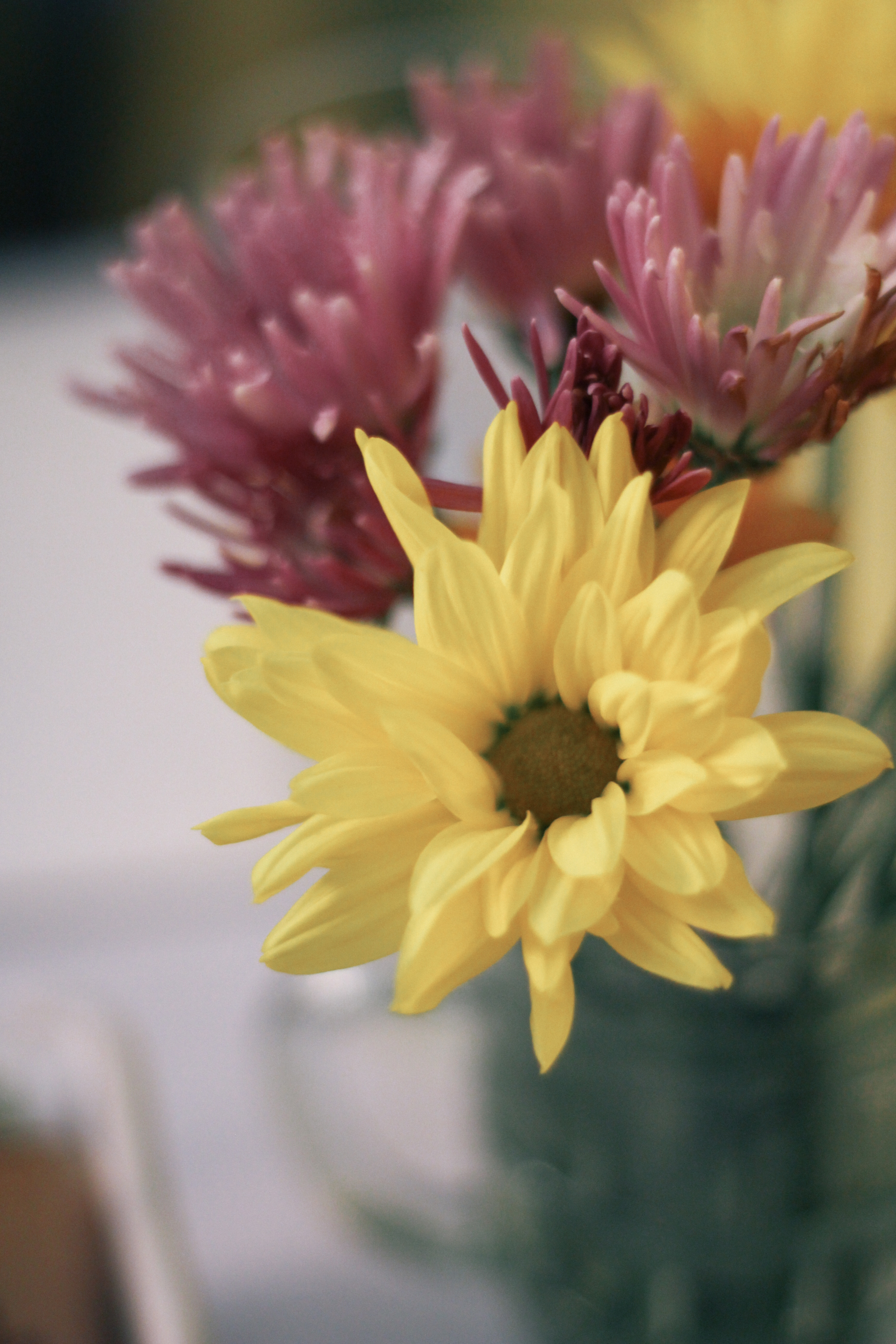 ---
Breakfast:
---
Start your morning off right with some of the best coffee in Cleveland at this house-roasted craft coffeehouse, Duck Rabbit Coffee. The exposed brick and locally sourced beans make this industrial coffee shop a cozy spot to elevate your perspective and taste buds.
Known for its feel-good food, this family-owned restaurant hits the spot when it comes to a delicious breakfast in Cleveland. Grumpy's Cafe focuses on fresh local food and great staff to deliver exceptional dining experiences… I guess that's why you can still indulge in certain breakfast menu items through 3 pm. Yum!
This is the spot to find traditional hand-rolled bagels in Cleveland.  The great thing about Cleveland Bagel Company is that in addition to their flagship location, you can pick up their chewy, delicious bagels at many coffee shops throughout Cleveland.
---
Brunch:
---
Just as the name implies, this darling petit place is modeled after a Parisian cafe and exudes tons of charm.  With incredible brunch options, I'm sure the lunch and dinner offerings at Le Petit Triangle are just as tasty, but my advice… you don't want to miss the crepes off the brunch menu!
Featuring a 100% Non-GMO menu that's mostly organic, Townhall showcases their passion for a balanced happy & healthy life in their delicious menu offerings and low key environment.  Their 100% organic cold-pressed juices are all made in-house, their indoor living walls absorb CO2 and sound for a chill environment with improved air quality, and their organic essential oil diffusers fill the air with therapeutic compounds to reduce stress and increase energy. Don't forget to try their brain-boosting coffee, bulletproof!
Only open for brunch on Sundays (or dinner the rest of the week), Spice Kitchen & Bar is the epitome of farm-to-table dining.  Their menu spotlights ingredients from their own farm in Cuyahoga Valley National Park, just-picked from their on-site hoop house and other local farms.  The team at Spice offers a menu that changes seasonally and is filled with fresh, nutrient-dense ingredients which means you'll get to try something new and delicious based on what's growing locally.
---
Lunch:
---
For crazy good beer and legendary good times, Saucy Brew Works was established for just that.  This two-tiered brewery offers housemade European-style beer & customizable thin-crust pizzas.  The Bees Knees Pizza with spicy capicola, mozzarella, red pepper flakes, and honey is my personal favorite and a must-try for those who like heat with just a tad bit of sweetness.  Bonus: Saucy offers free delivery on beer & pizza orders placed through their website.
With daily fresh house-baked bread, you'll want to make sure you grab a sandwich from this relaxed industrial-style sandwich shop.  With seasonal specials and grab-and-go sandwich options, Herb'n Twine serves up tasty lunch options in a great atmosphere… but get there early because once they're out of bread for the day, they're out for the day! Bonus: They're vegan-friendly! 
Opened in 1912 and standing as Cleveland's oldest publicly owned market, West Side Market features over 100 vendors with all sorts of food offerings to create your own perfect lunch.  In addition to all the fresh food that you can take home to create the ultimate meal, check out the many specialty shops offering great lunch options to enjoy on site including the café.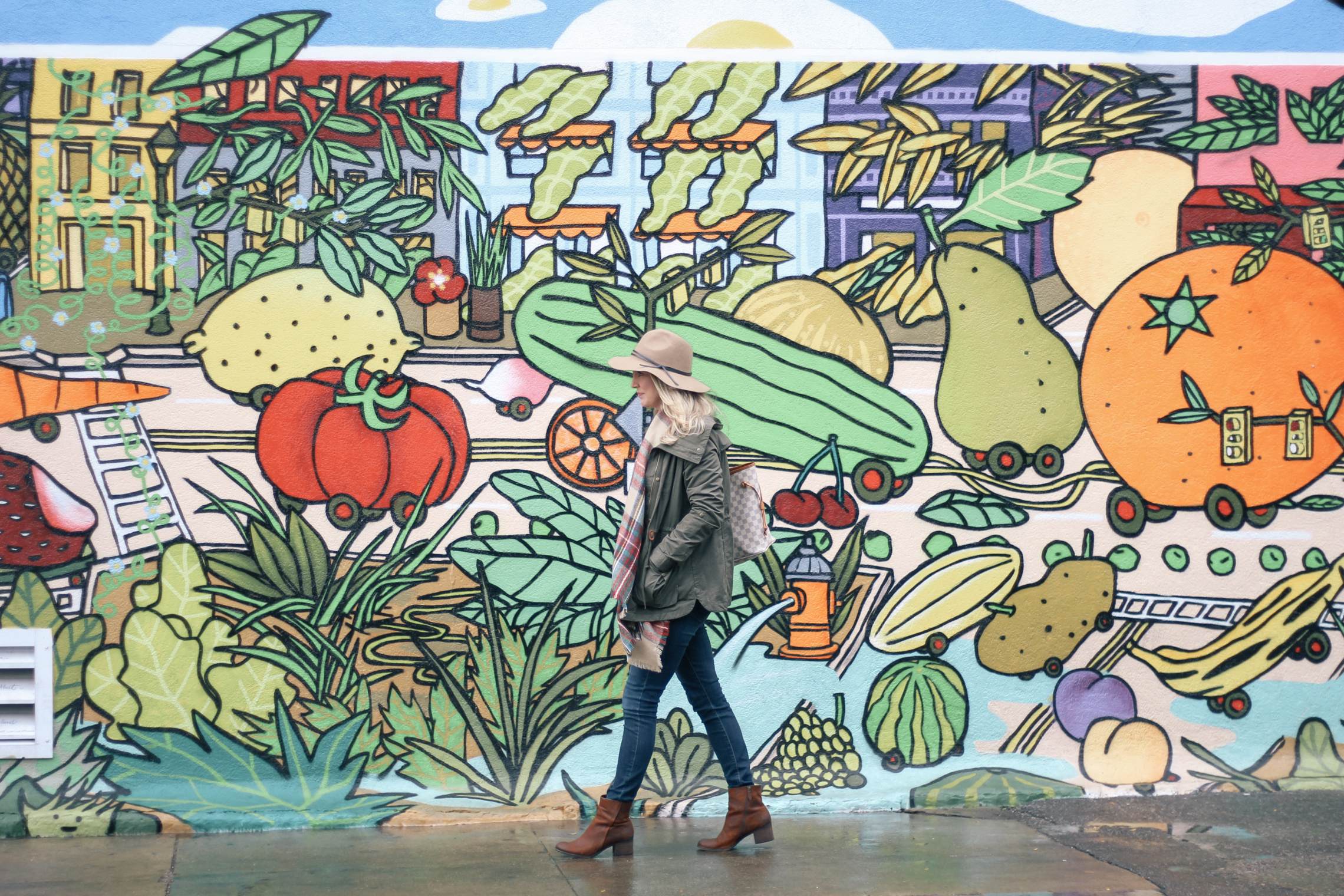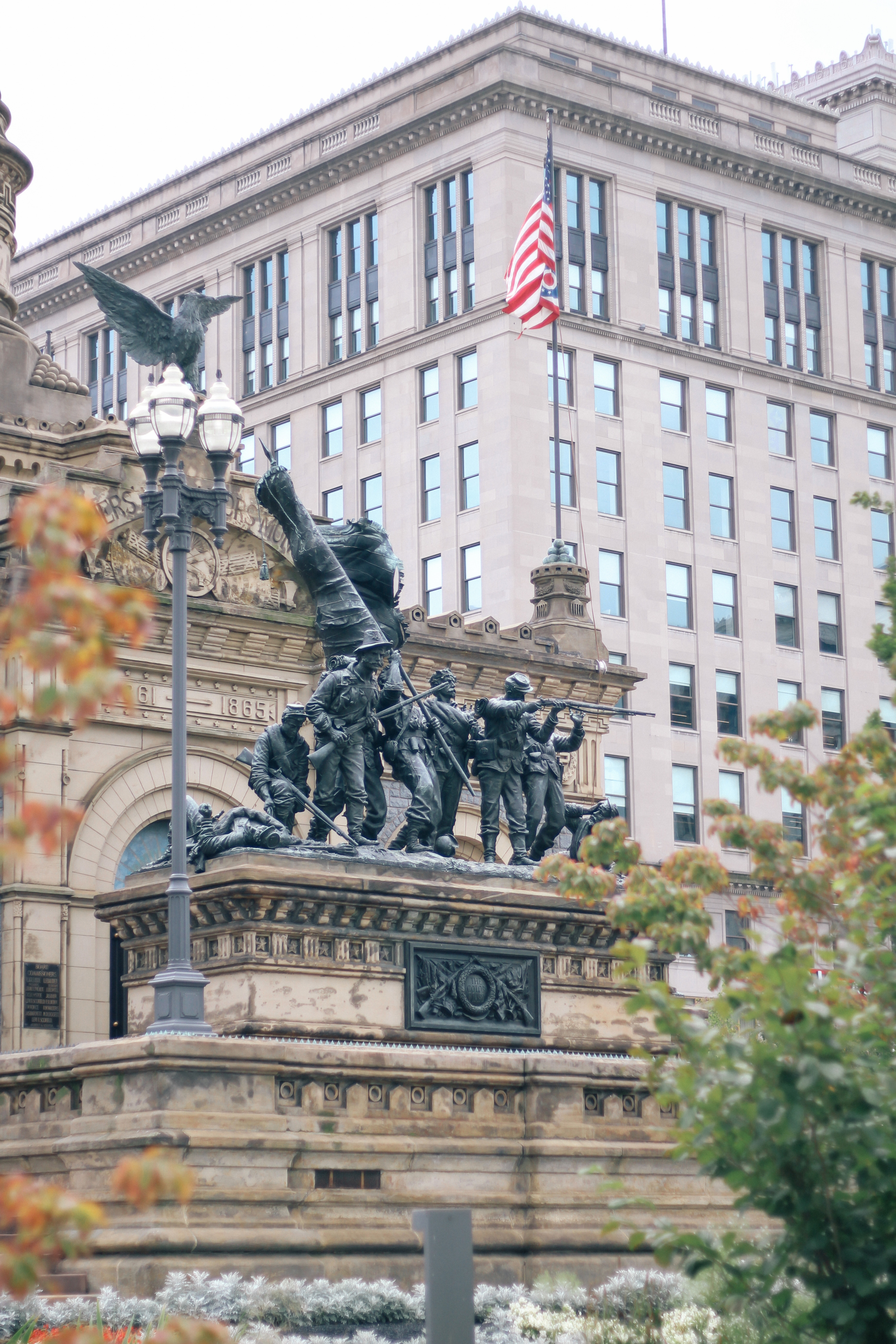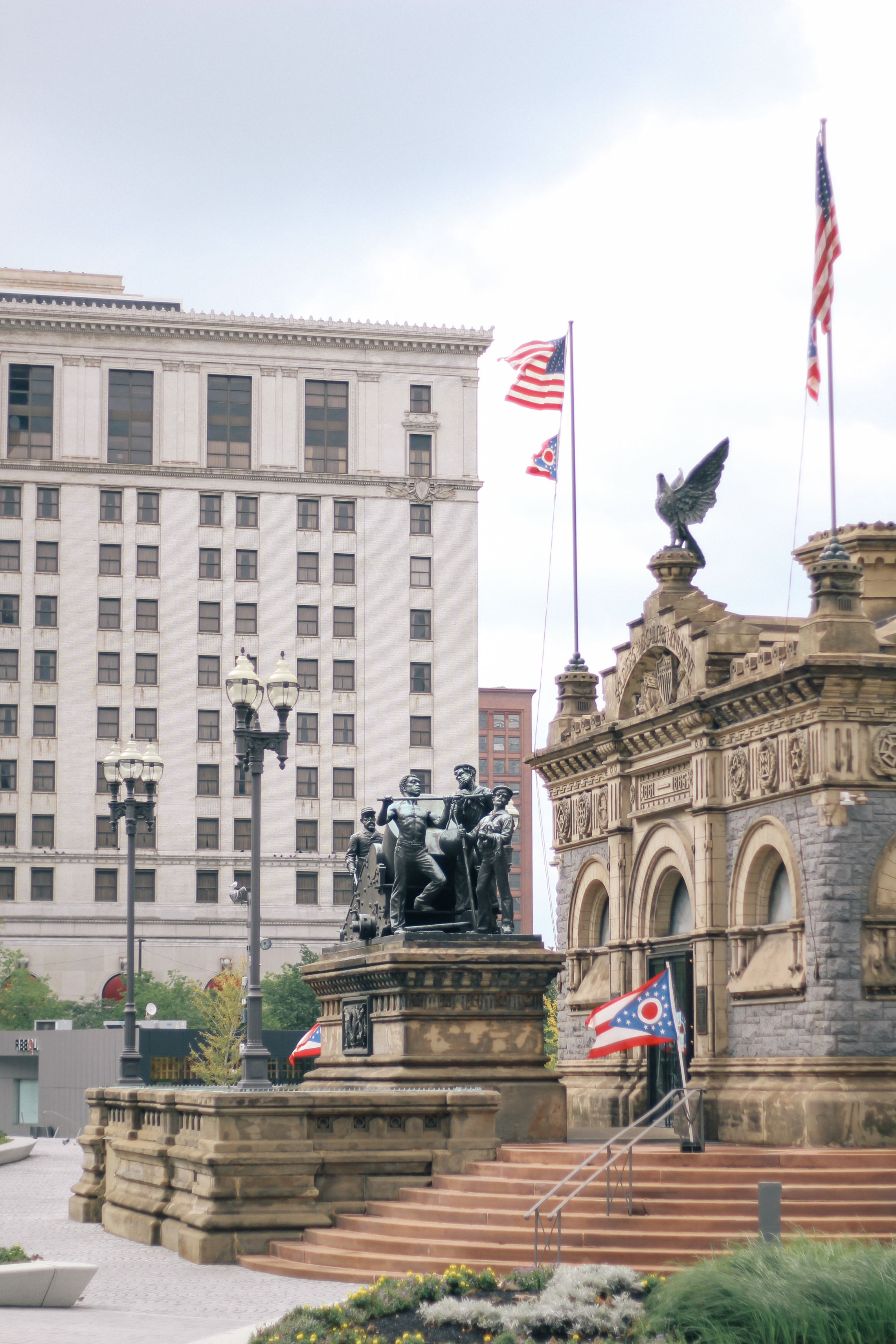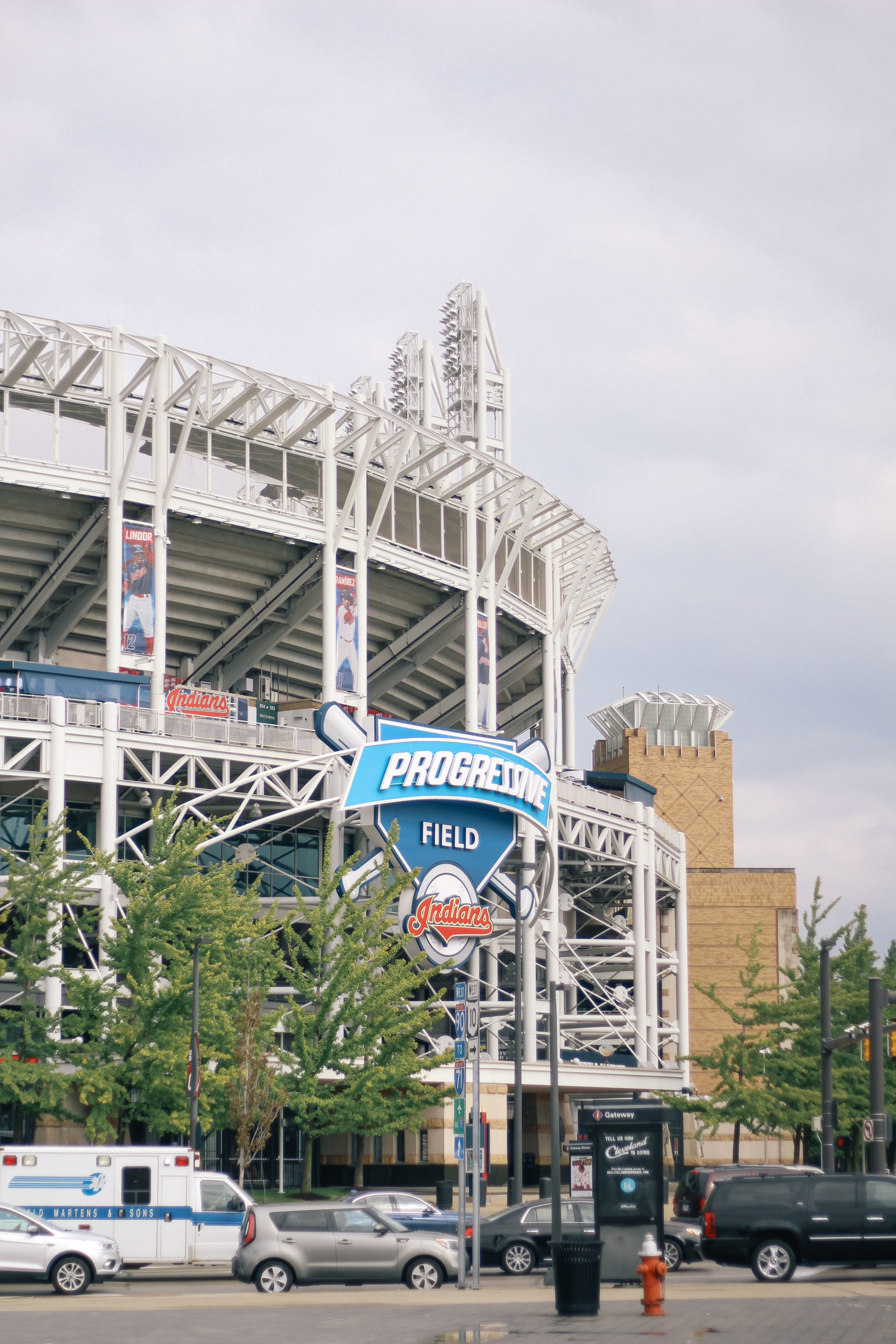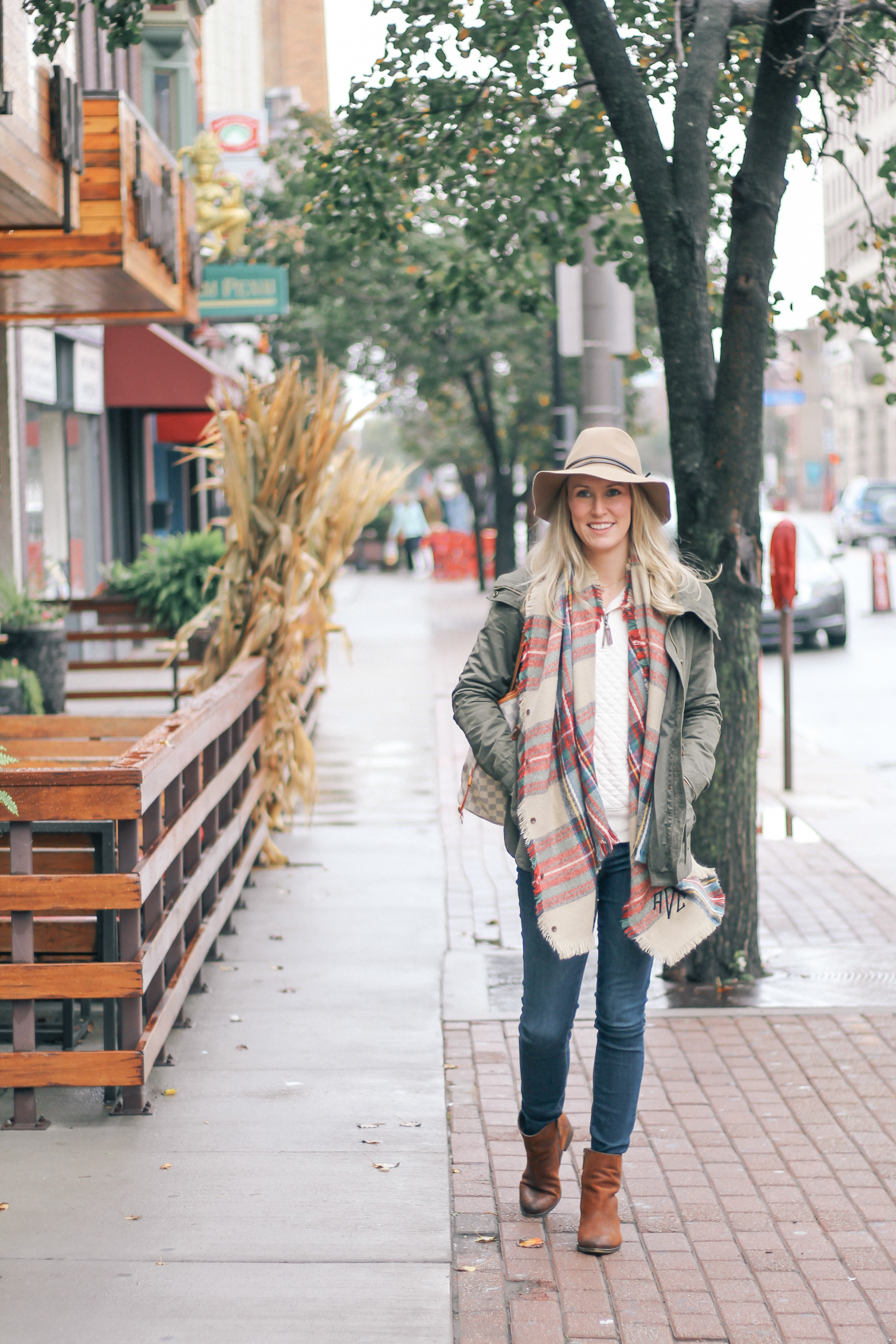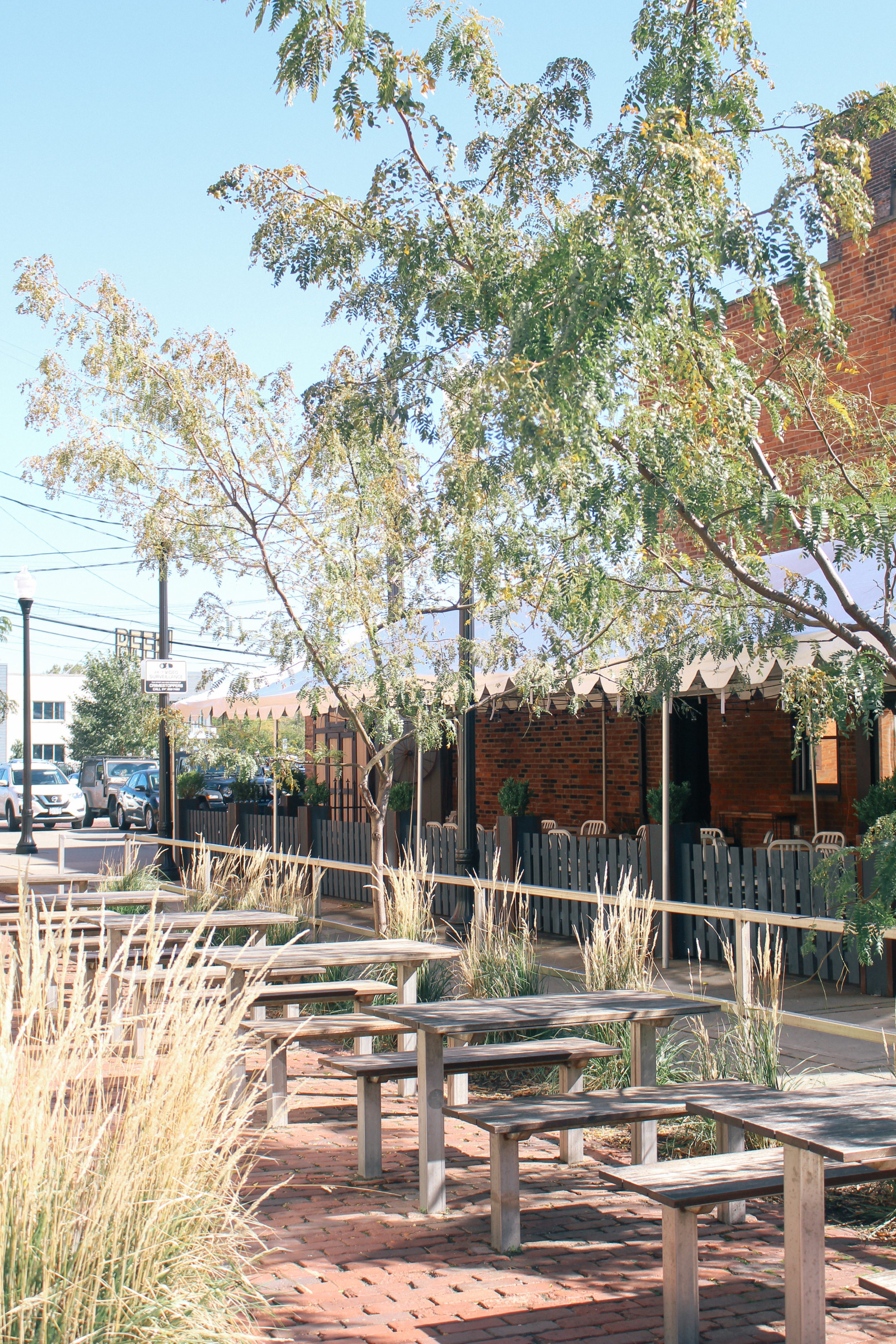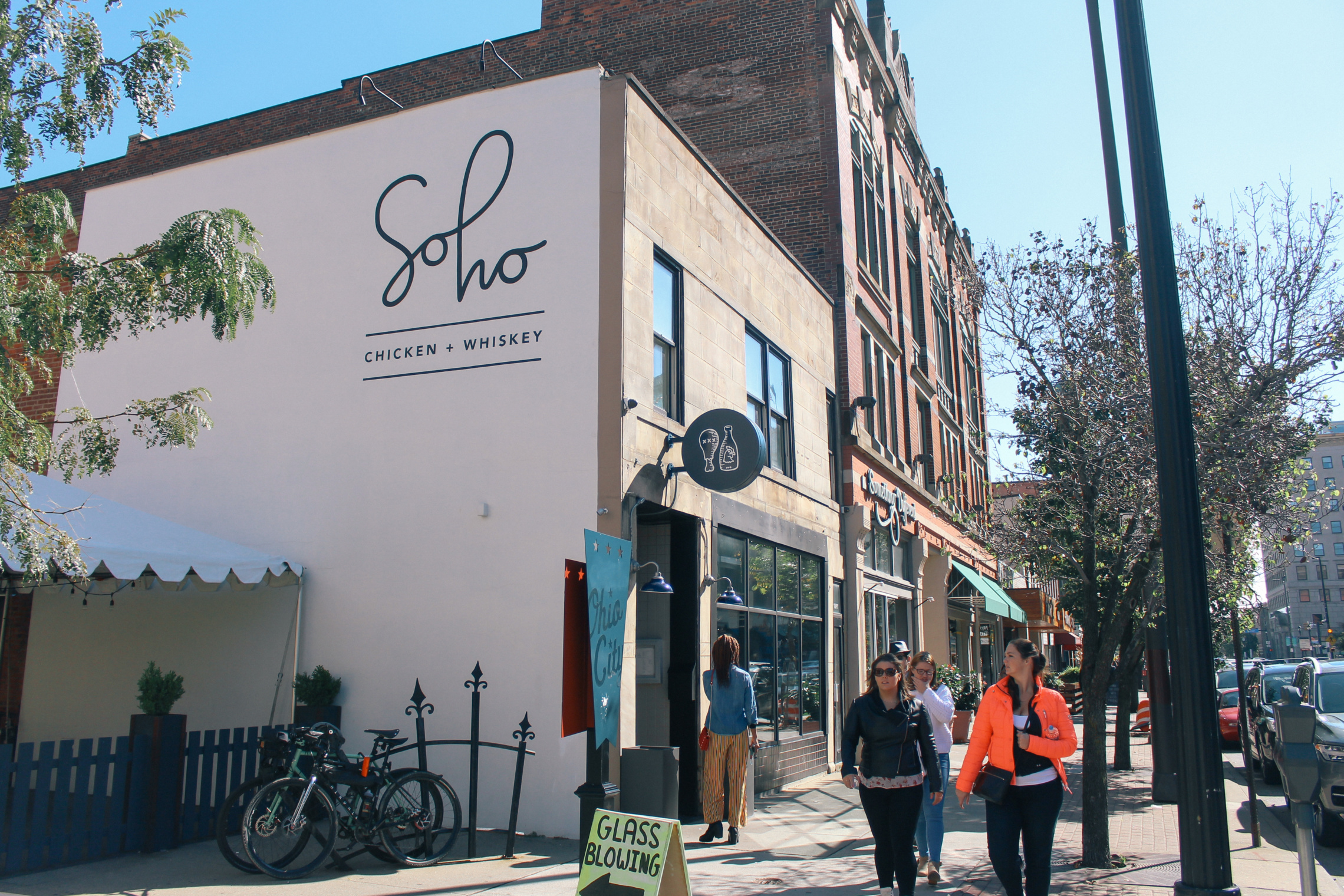 ---
Dinner:
---
Looking for high-quality fine food & drinks? Astoria combines a cafe, bar, and market/deli with a focus on Mediterranean food.  A delicious weekday dinner spot, Astoria also has great options for lunch and weekend brunch! Plus check out the grab-and-go prepared foods, soups, salads, and carry out entrees at their deli counter.
An intimate dinner (and weekend brunch) destination with a twist on classic Southern dishes, Soho pairs hospitality with a wide selection of whiskeys and a Low Country-inspired menu.  A great place to enjoy mouthwateringly delicious bites – trust me. xo, a true Southerner
Delivering high-end Northern Italian dishes, Luca Italian Cuisine was formed over a rich hospitality background with a passion to bring European fine-dining to Cleveland.  A great spot for dinner, aperitifs, or nightcaps, Luca also features an enclosed and heated patio to enjoy year-round.
---
Dessert:
---
Hand-crafted in their Cleveland kitchen, you can watch Mitchell's create each batch of their specialty ice cream with a full view of the kitchen.  Sourcing ingredients from both near-by farmers and other places around the world, you can enjoy fresh flavors from a beautiful ice cream shop that focuses on the community.
Not only is this one of the cutest sweets shop ever, but with two locations, you can enjoy freshly baked cakes, creampies, macarons, and more with ease from Kelsey Elizabeth Cakes.  To make things even easier, you can pick up all your boutique party supplies and candies here too!
A local favorite destination for small-batch handmade ice cream, Mason's Creamery has a selection to satisfy any sweet tooth. Classic flavors like their Lakeside Mint Chip and Summer Strawberry are balanced with seasonal flavors like Pumpkin and Peppermint Tree Bark and Vegan options like Lemon Ginger and Vanilla Lavender deliver a menu full of options for anyone.
---
Drinks

:
---
With a constantly changing selection of brews, Platform Beer Co quenches the thirst for beer drinkers of Cleveland. Their production facility is located in the former Leisy Brewing Company building, and this modernized brewhouse provides plenty of quality canned and kegged house beer options.
Located in a historic former bank, this lavish steakhouse and raw bar features prime steaks, seafood, and sushi – but Marble Room is on the list for places to drink in Cleveland because of its swanky atmosphere and delicious cocktails.  Beyond the lavish dining experience, head to the bar for carefully crafted libations that will be sure to delight.
Opening eight locations in the US means Beerhead Bar & Eatery knows what people want and the Cleveland Flats location in the historic entertainment district delivers all the craft beer you're looking for… plus a few classic cocktails too.  It's relaxed vibes and live entertainment create the perfect destination to enjoy some downtime before the game or just unwind the day.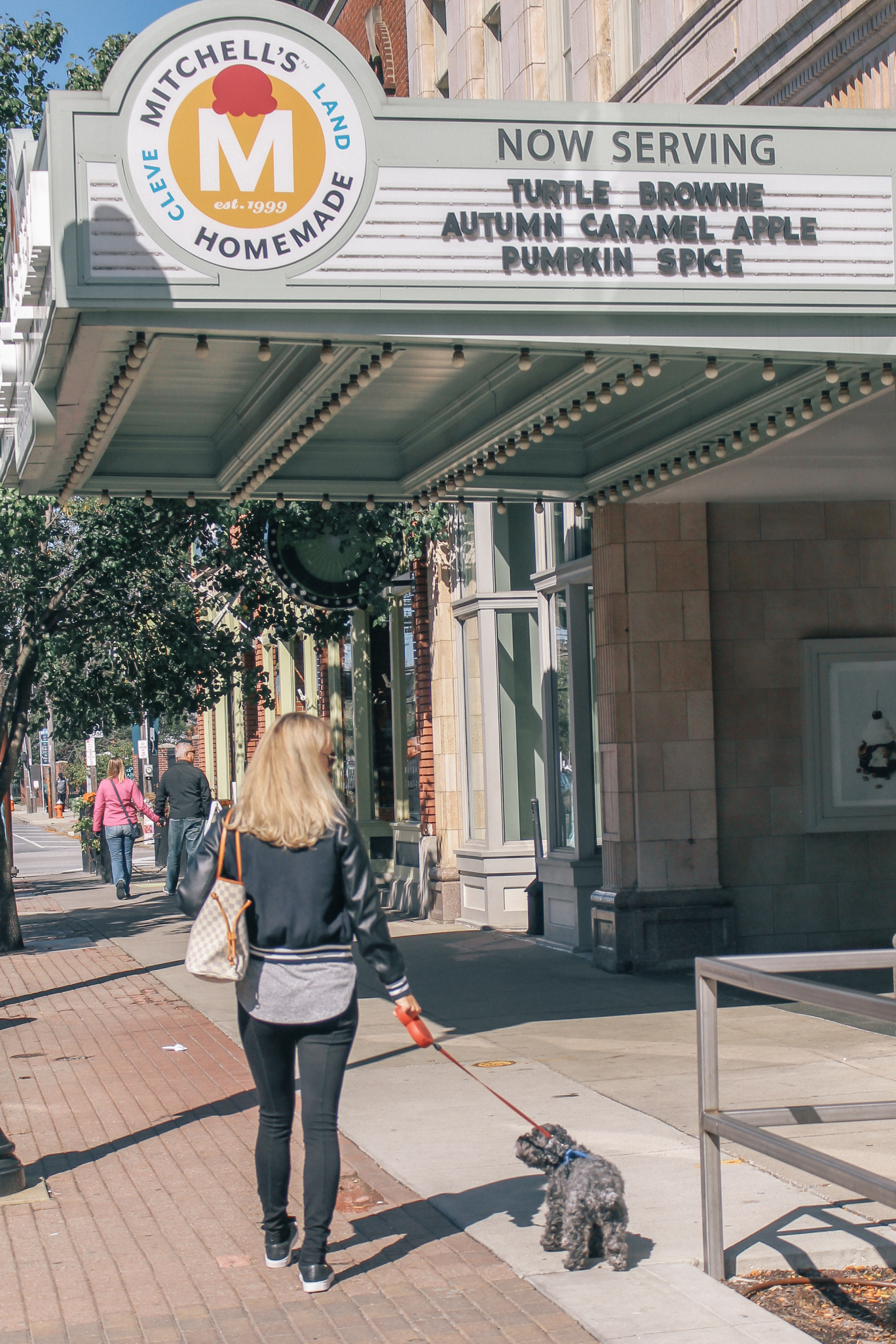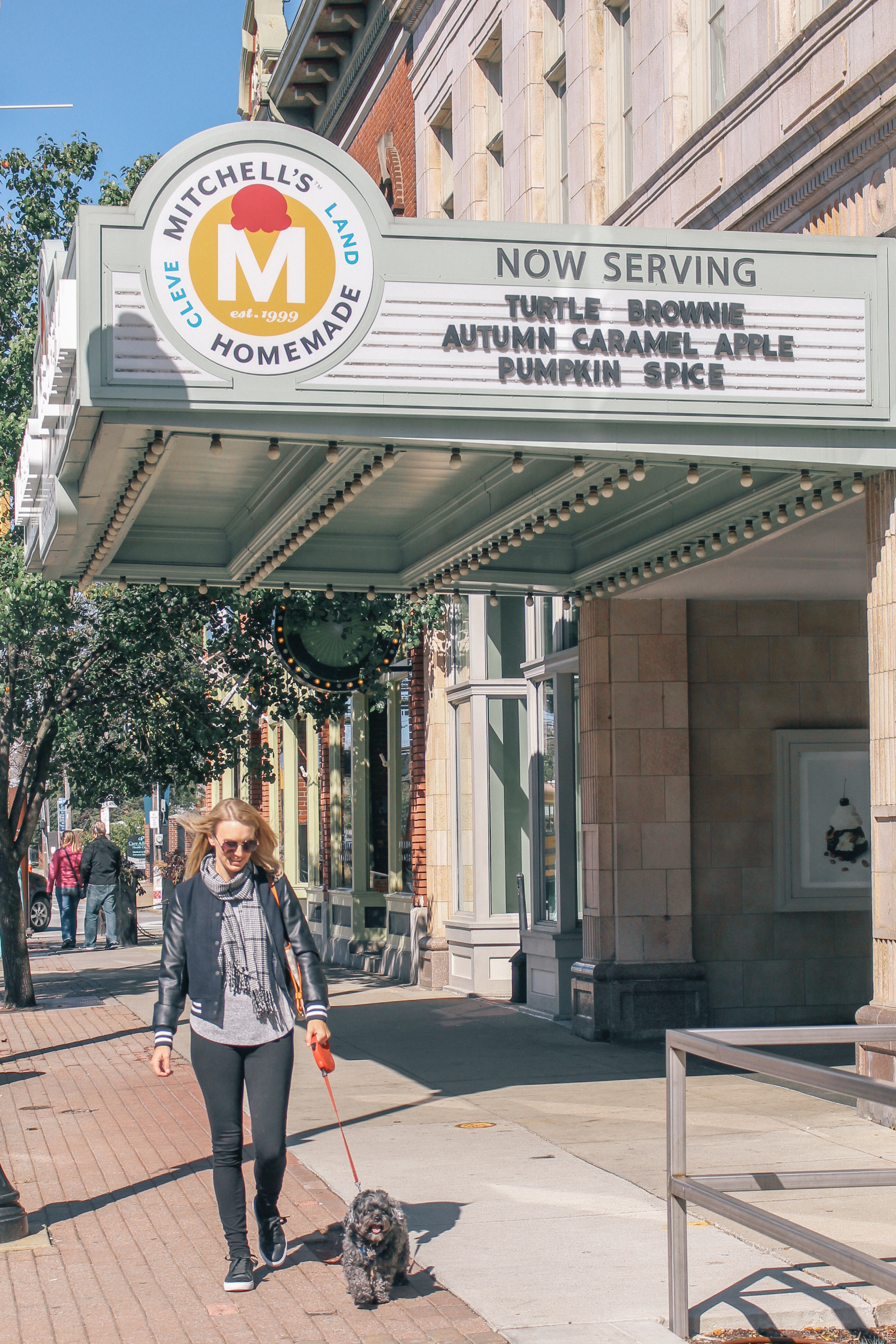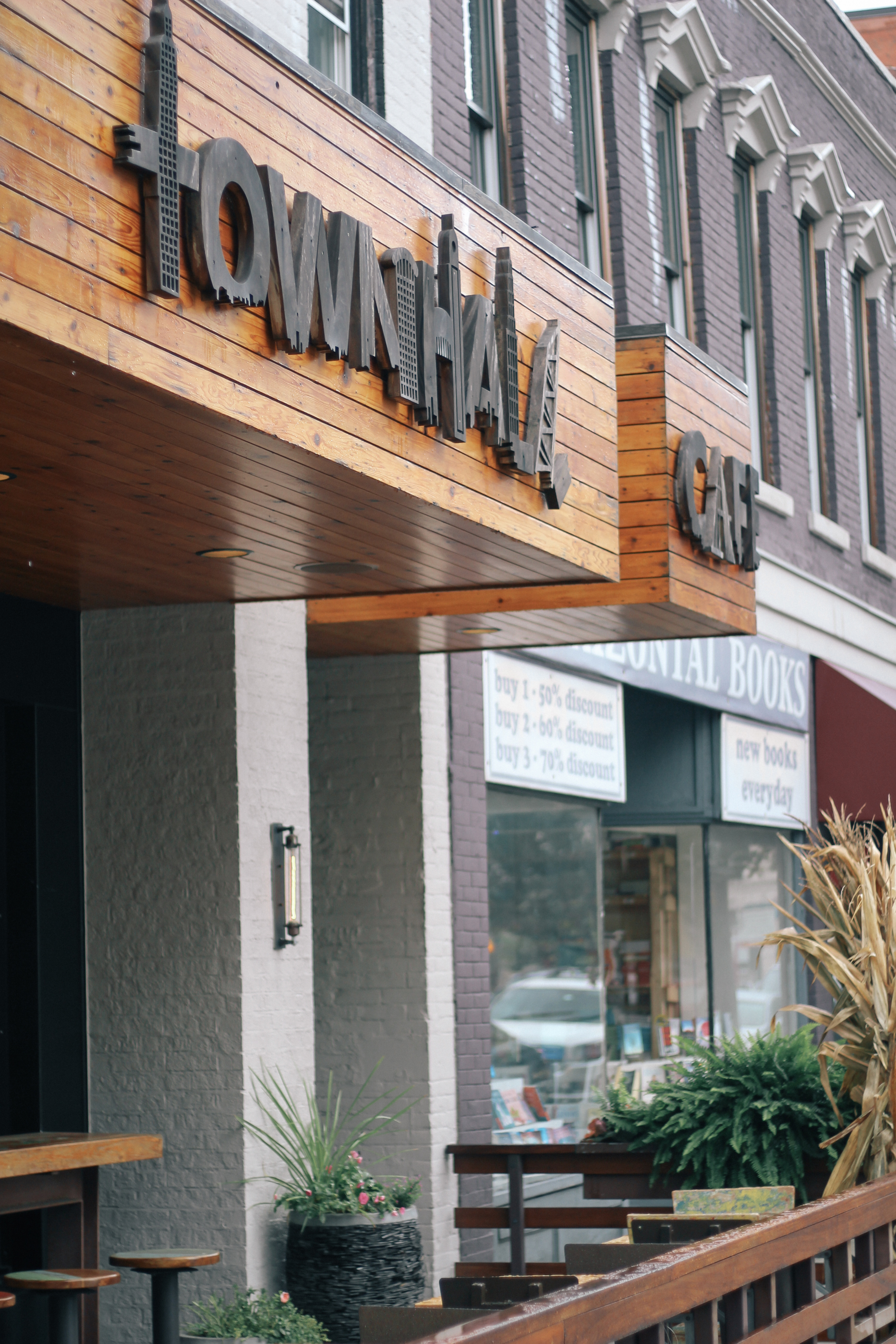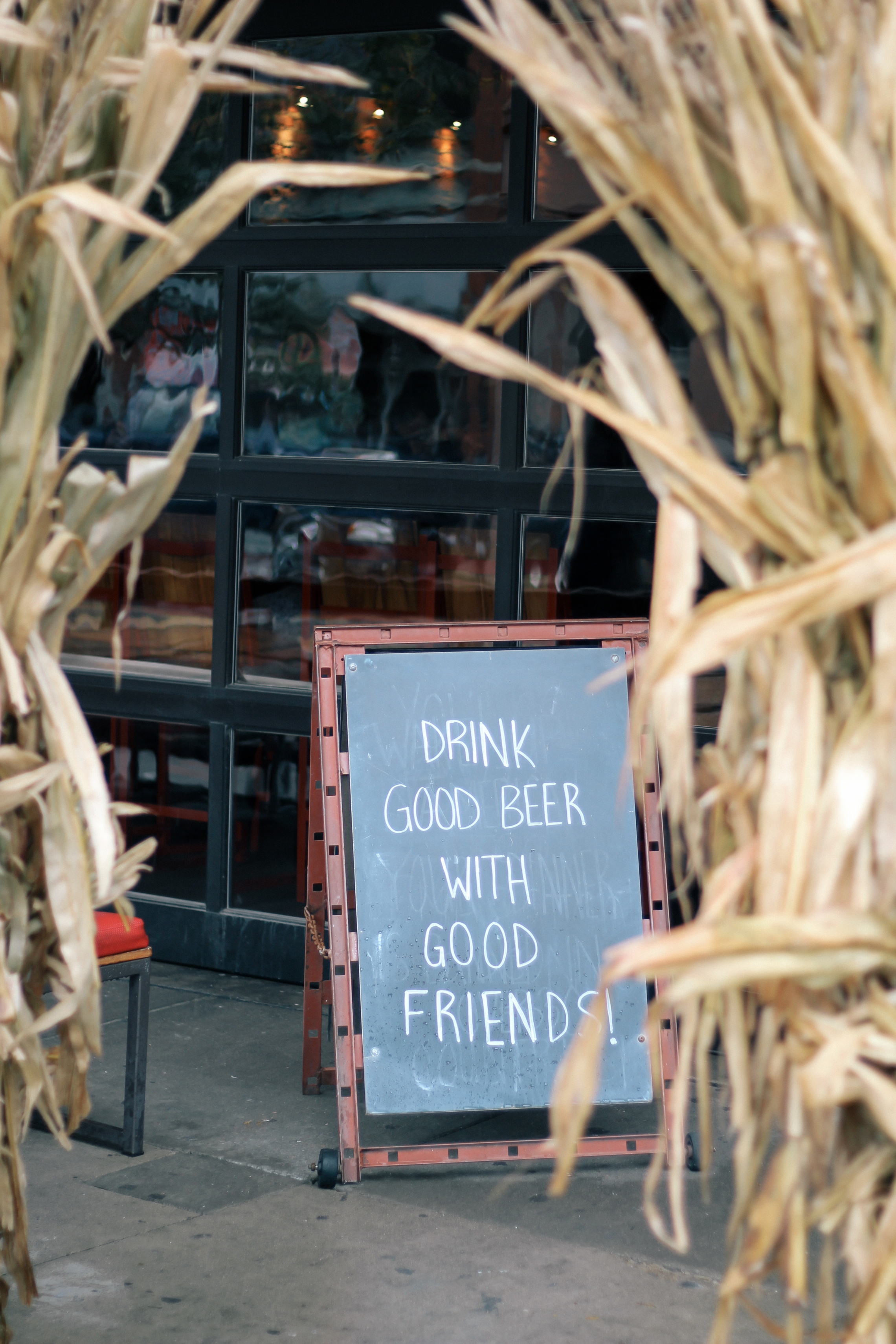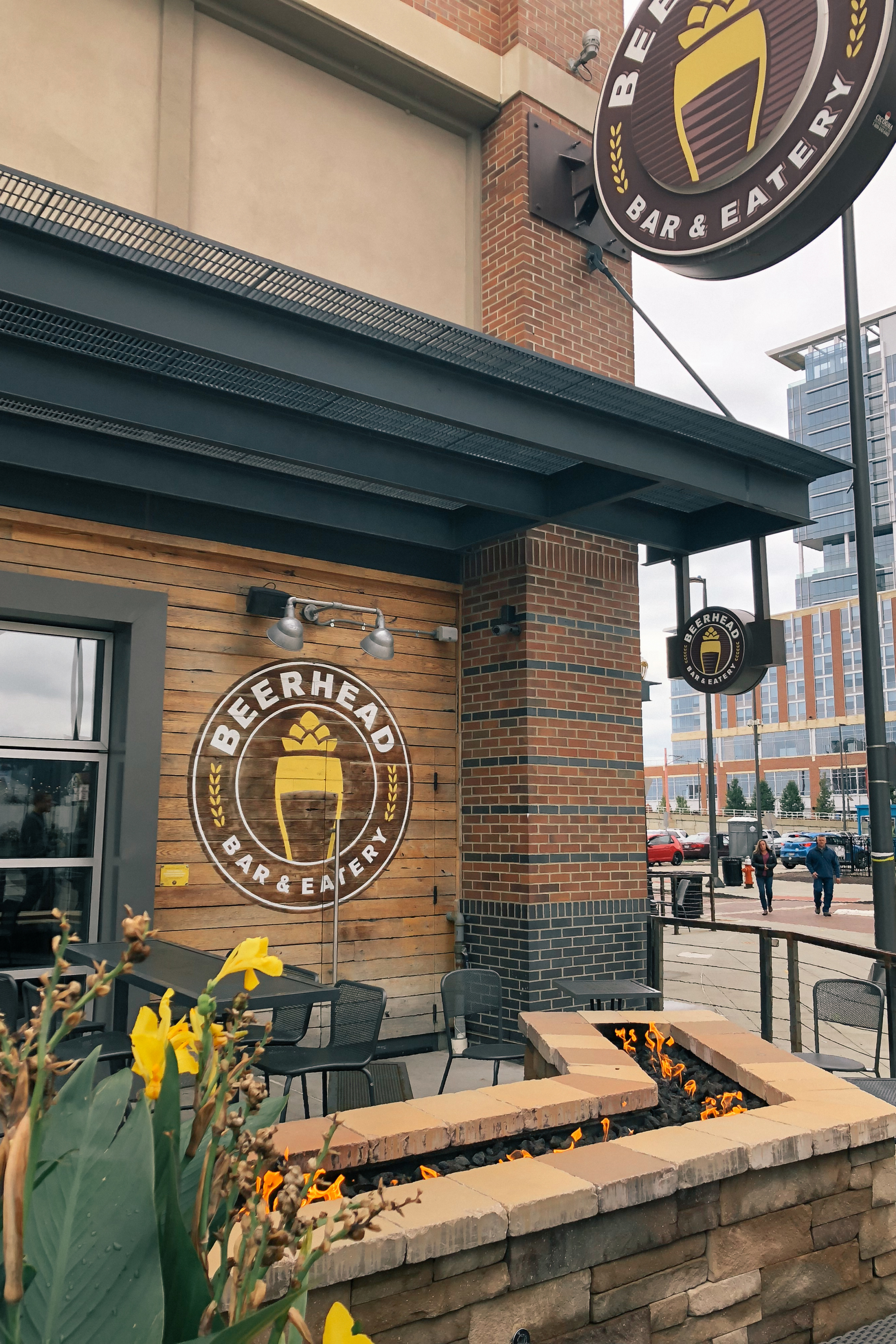 While this is by no means a comprehensive list of all places to eat in Cleveland, it should provide a mini-guide to some of the best restaurants to enjoy a little bit of everything food & drink related in Cleveland.  Feel like I'm missing a crucial player in the Cleveland restaurant scene?  Leave a comment below and let's make sure we show them some love too!