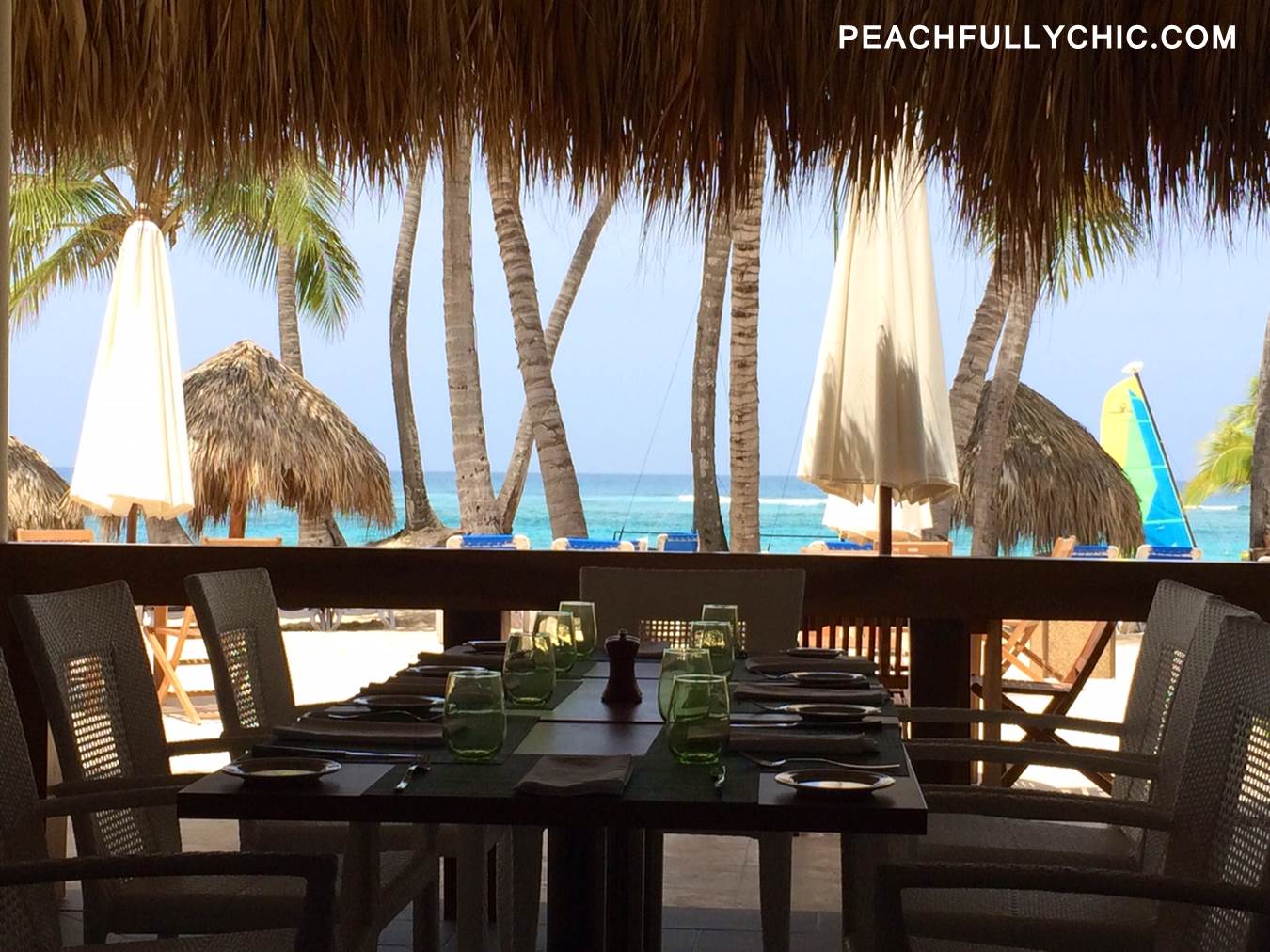 We are six days in as husband and wife and enjoying our first real vacation outside of the United States.  Whenever we vacation or enjoy a holiday break, Kevin and I always travel visit my family in the South or his family in New England.  Needless to say, this is a much-anticipated trip for the two of us.  Not only as newlyweds who just planned a wedding but also because we have finally taken a couple's trip outside the states!
We landed on Tuesday and will leave Sunday.  We're staying at the Royalton Punta Cana Resort and Casino, and I've had mixed feelings about the accommodations thus far.  Where we were initially given two queen beds instead of a single king so we switched rooms.  Then the shower leaked in our second room.  We finally ended up in a gorgeous little first-floor room with a walkout patio.   The resort is beautiful with modern decor and newer rooms, the beaches are impeccable, and the staff is friendly.
The hubby and I are not on the same page when it comes to the food quality though.  While he will most likely return home 10 lbs. heavier, I'm a bit of a picky eater so I can't say that every meal has been phenomenal.  What I will disclose, is that for an all-inclusive resort, I am very pleased with what's included (and that's including the alcohol too!).
Beyond hanging out at the beach, we've dined at Mediterranean, Italian, and Steak House restaurants, as well as the buffet and a Tapas Bar.  All were good but the Steak House has been my favorite.  The portions were small, so the hubby left the restaurant still a little hungry, but he's loved the plentiful servings everywhere else.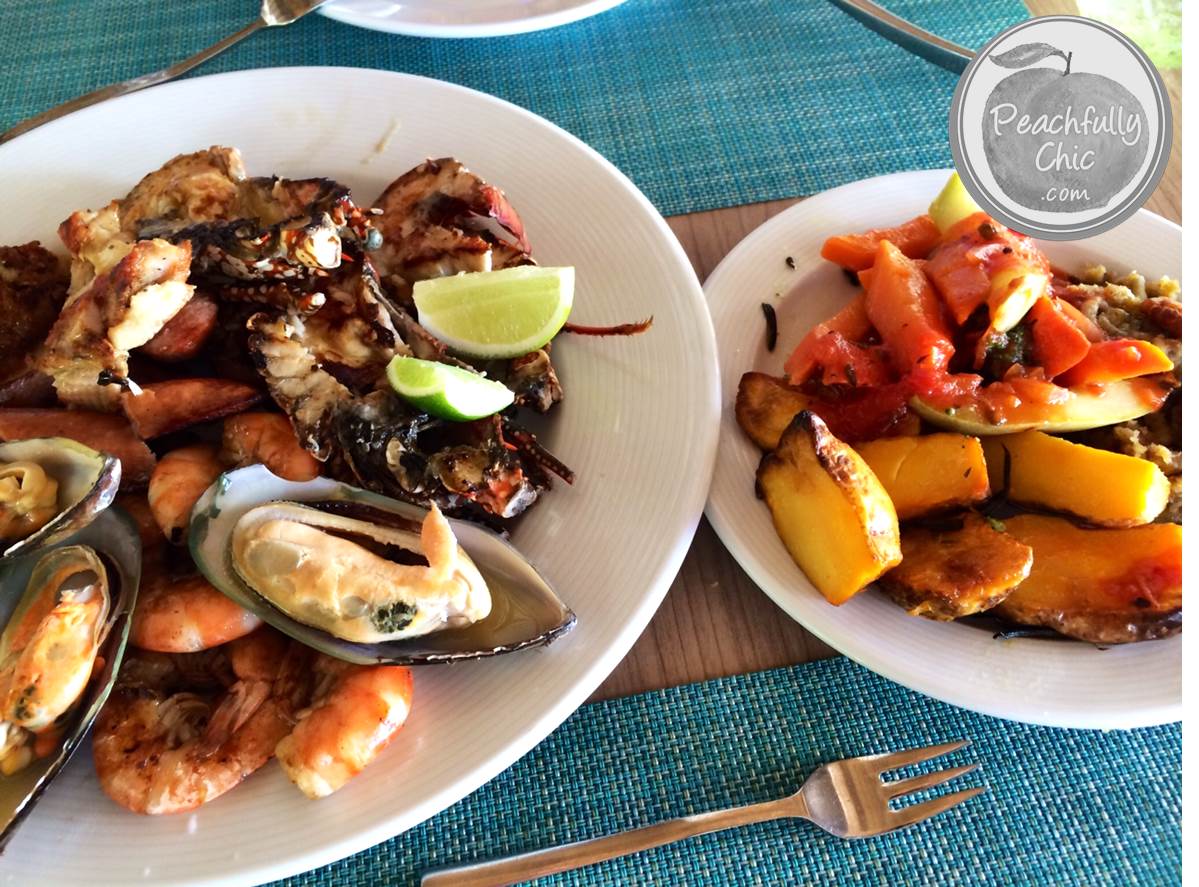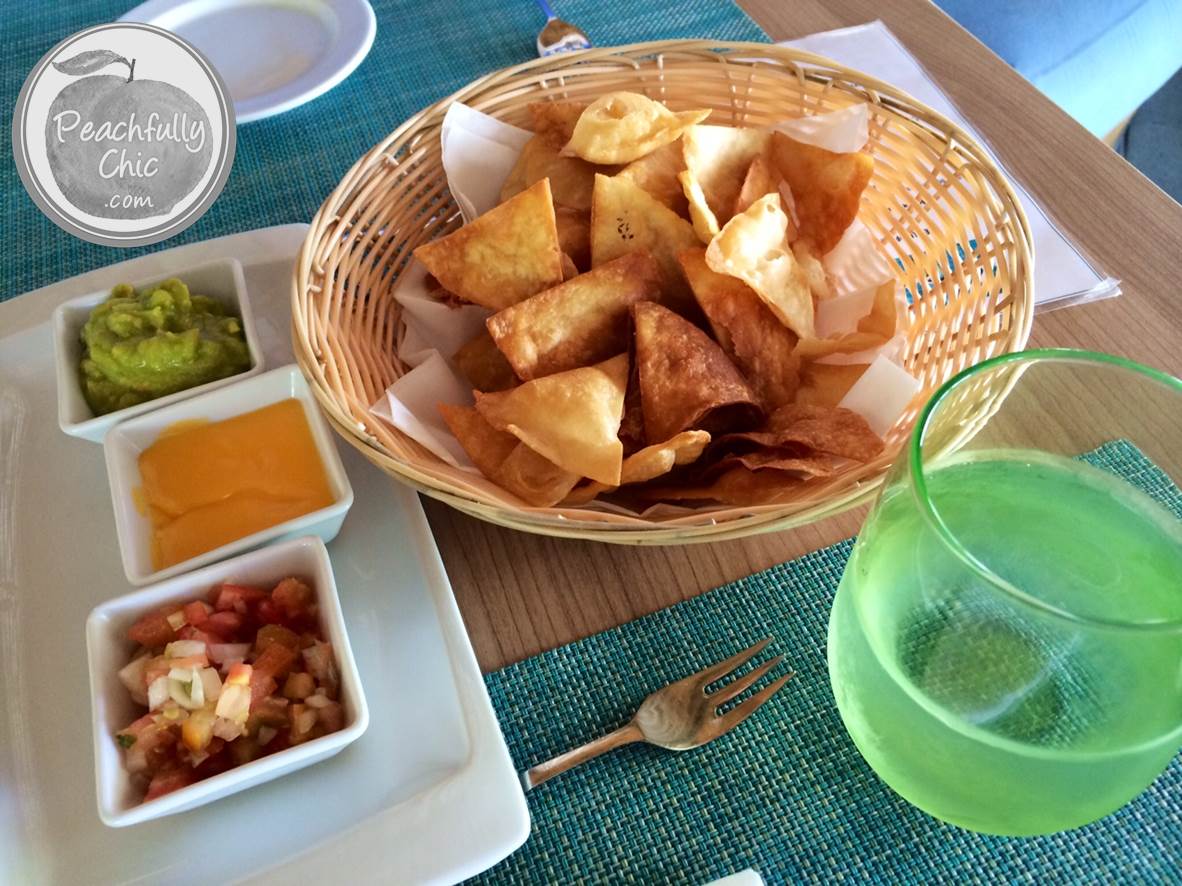 In addition to relaxing by the pool and beach, Kevin booked a massage for me on Wednesday and we have a half day excursion planned later this week that includes swimming with sharks!
After just a short time here, I've already picked up on some insights that I'll remember next time for an even better trip.  So before you book your next trip to the Caribbean, I've pulled together a few tips below will help prepare as you plan your own Punta Cana honeymoon or whatever upcoming trip you have to the Caribbean!
---
7 Travel Tips for the Dominican Republic:
---
Pack extra sunblock & bug spray.
The resort charges 2-3x the price of picking up a bottle or two before you leave the states.  The sun is HOT in the Caribbean, so it's better to have extra than to run out!
Use a shuttle service. 
The hubby and I weren't sure if we should pay for the shuttle service with our vacation package ahead of time, or just wing it when we landed and take a taxi.  I am so glad we opted for the shuttle service in advance.  It was good because:
> They likely know where you are going when you probably don't.
> There are little to no communication barriers because they are trained in multiple languages and frequently deal with tourists.
> Leaving the resort to the airport was hassle free… We told them our flight details and they gave us a pickup time of when we should leave for our flight. All we had to do was show up to our resort lobby on time and hop on a shuttle.
Use the safe provided in your room.
Although you may not think it's true, ALL the resorts in the Caribbean have a notorious reputation for some thievery to take place… and that includes in your rooms or on the beaches.  This was a tip directly from our Excursion Representative.
Pack a beach towel. 
Our resort had a pool and beach towels we could be picked up from the service desk by the pool each day, but we weren't allowed to take them off the resort property during our excursions.
Don't forget to tip. 
It's polite and welcomed if you tip the service workers. Recommended tip amounts based on feedback from other resort guests & online research:
> Housekeeping = $1 on your pillow each day
> Mini-Bar = $1 placed on the fridge in your room to restock the mini-bar when you need it
> Drinks = $1 for every other drink
> Spa = $5-25+ depending on the type of spa service you do (20% is standard spa gratuity)
> Dining = $2-4 for your dinner servers
> Don't forget your drivers and any bellhops that carry your luggage!
Insider Tip:  Avoid costly high exchange rates by skipping the currency exchange kiosks at the airport.  Most resorts work with US Dollars and you can exchange money at the front desk.

Don't drink the tap water.
Trust us and everyone else who has said the same thing.  It won't be pretty if you have to spend your vacation sick from drinking the DR tapwater.

Ask for the specific liquor you want. 
Although our resort is all-inclusive, I've noticed that unless you specify the exact brand of liquor you want your drinks made with, you're going to get the bottom shelf liquors.  It doesn't cost you extra, so make sure you request the good stuff next time!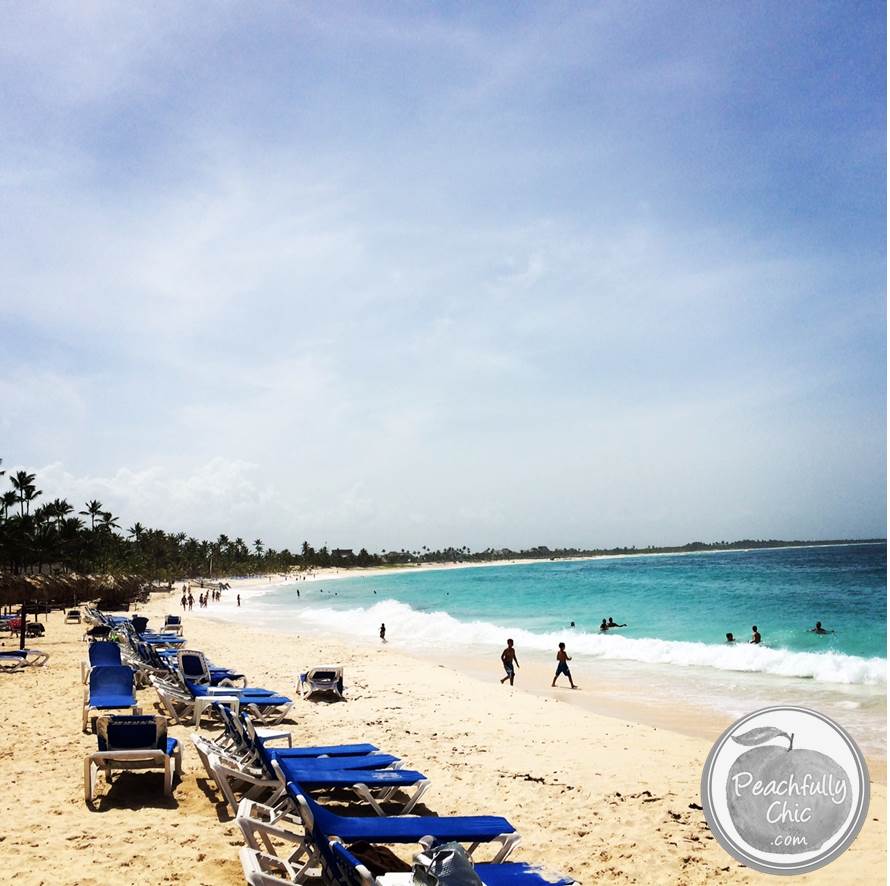 The photo above was from my Instagram account, but I added more photos from my old waterproof camera to give you a better view of these beautiful emerald waters we've enjoyed in Part 2 of our Caribbean Honeymoon!