I worked with Mizuno for this sponsored post; however, all thoughts and opinions are 100% my own.
I'm keeping it real with you as per usual 😉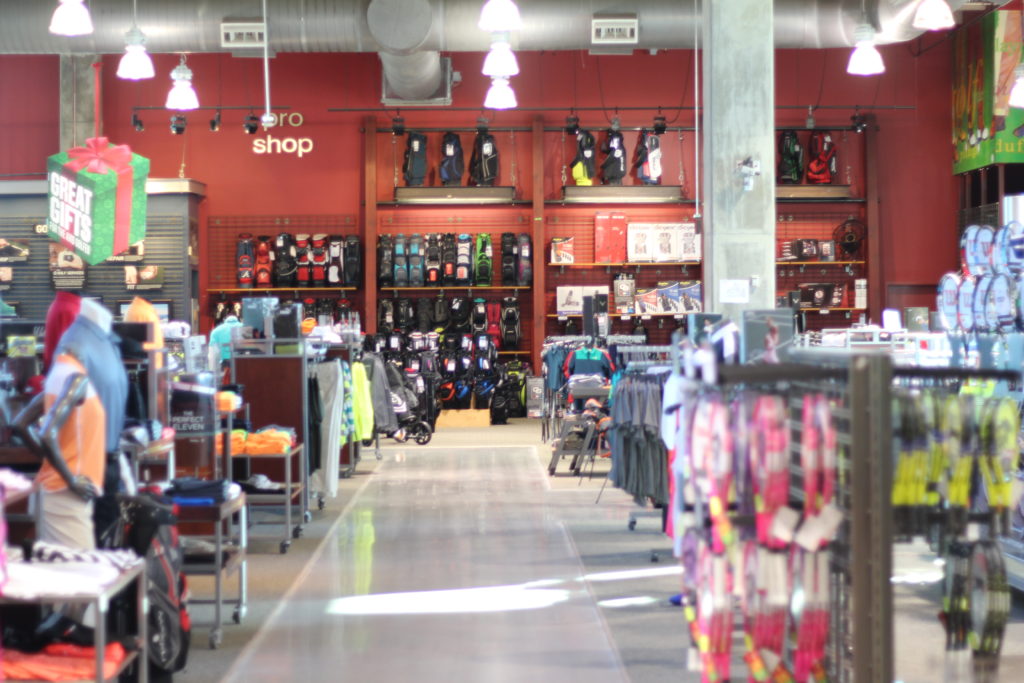 New Running Shoes:
After an early morning wake-up call six years ago in Istanbul, Turkey, I quickly realized how crucial proper gear is for the long distance runner.  With a cold and rainy start, I began my 15K of the Istanbul Eurasia Marathon and slowly trekked over the First Bosphorus Bridge connecting Asia and Europe.  While I sported my old running shoes from college that day, I'll never forget as I ascended the bridge into Europe the feeling that I had cement bricks attached to my feet.  I knew that part of it was the fact that I hadn't quite trained enough for this adventurous feat that I decided to take on only a month or so before, but it also stemmed from my worn out and bulky running shoes.  From that moment on, I decided that if and when I would run moving forward, I would make sure I was properly outfitted.
Fast forward to present day Atlanta, and I was excited to be invited to the local Dick's Sporting Goods to take a closer look at the newest iteration of the Mizuno Wave Rider Platinum 20 running shoes.  It's really important to have great support for your feet regardless of the shoes you wear, and while I don't always get that from my heels, I know I can count on it from my running shoes.  Mizuno hosted a show & tell of the new Wave Rider Platinum 20 and let me take a pair for a spin and really try out their "disappearing fit" first hand to see how they move seamlessly with the foot. The newest Wave Rider iteration is even more comfortable than previous versions being built lighter and stronger.  They feature great support with the new cloudwave® technology, which is convex cushioning with a spring-like effect, I can't wait to really break them in on a great run.  My softball glove is made by Mizuno and it's been with me since back in high school, so if that's any indication of the quality Mizuno puts into their products, I'm thrilled to try my first pair of their running shoes!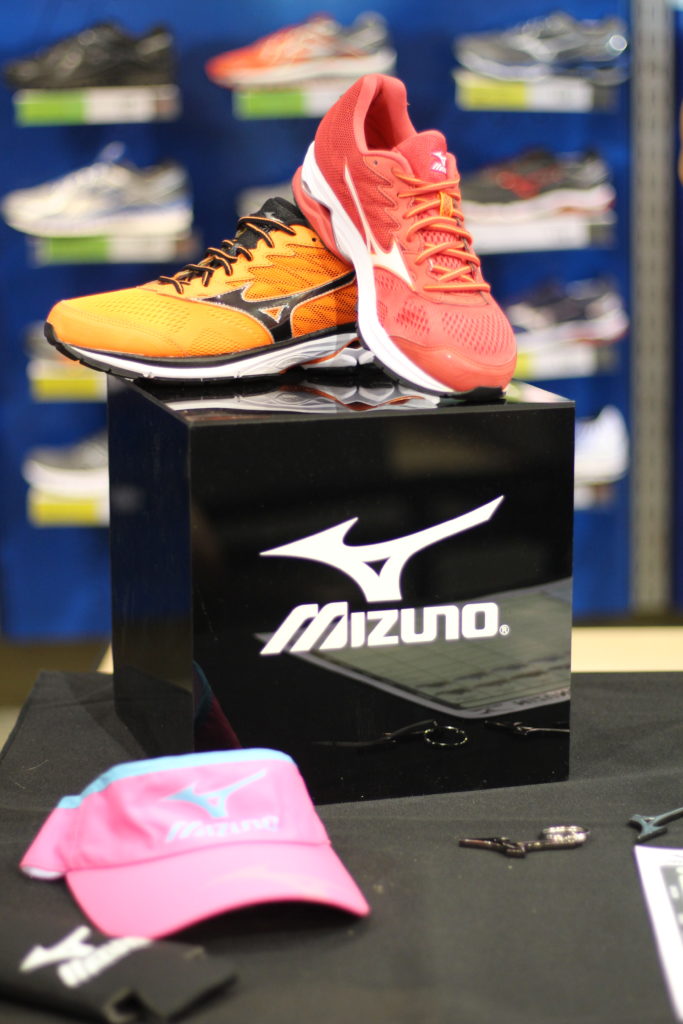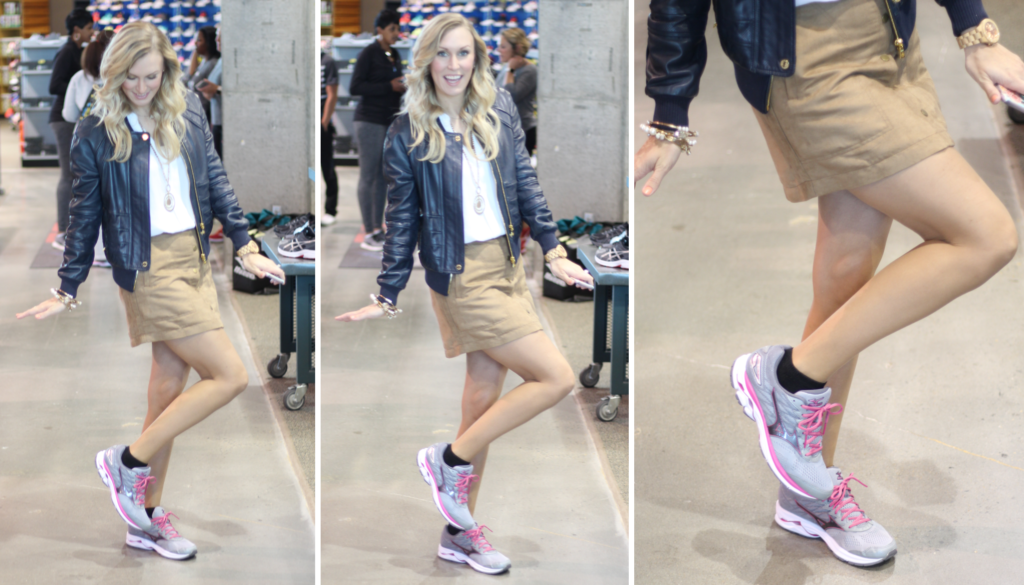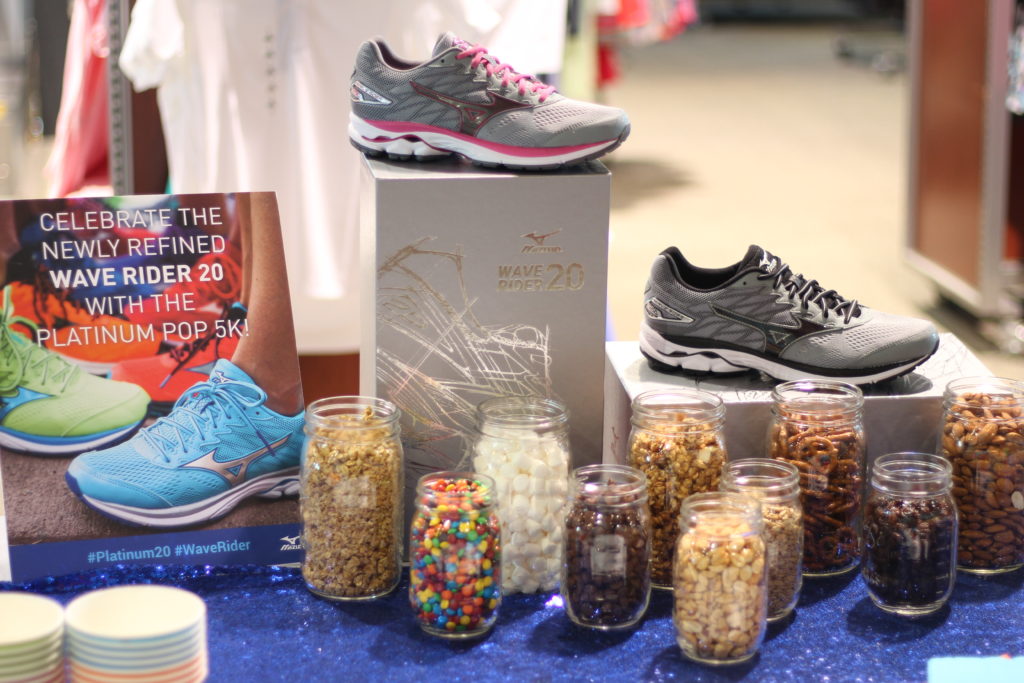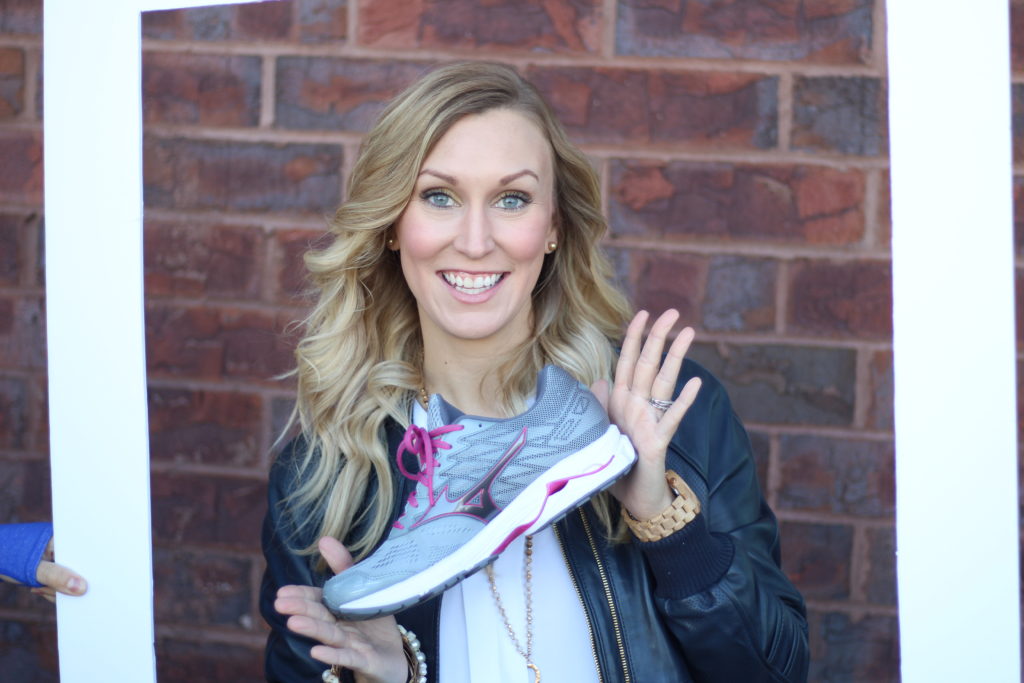 Facebook Live From the Mizuno Event:
As you can tell, I wasn't exactly dressed for a run at the time of the Mizuno event last weekend because I had a lunch date with some of my favorite bloggers immediately after, but I've been sporting my new kicks all week and have loved the lightweight flexible support that they've provided.  So glad to add another Mizuno product to my health & fitness routine & I'll keep you posted on how they hold up!


This was a sponsored post written by me on behalf of Mizuno.