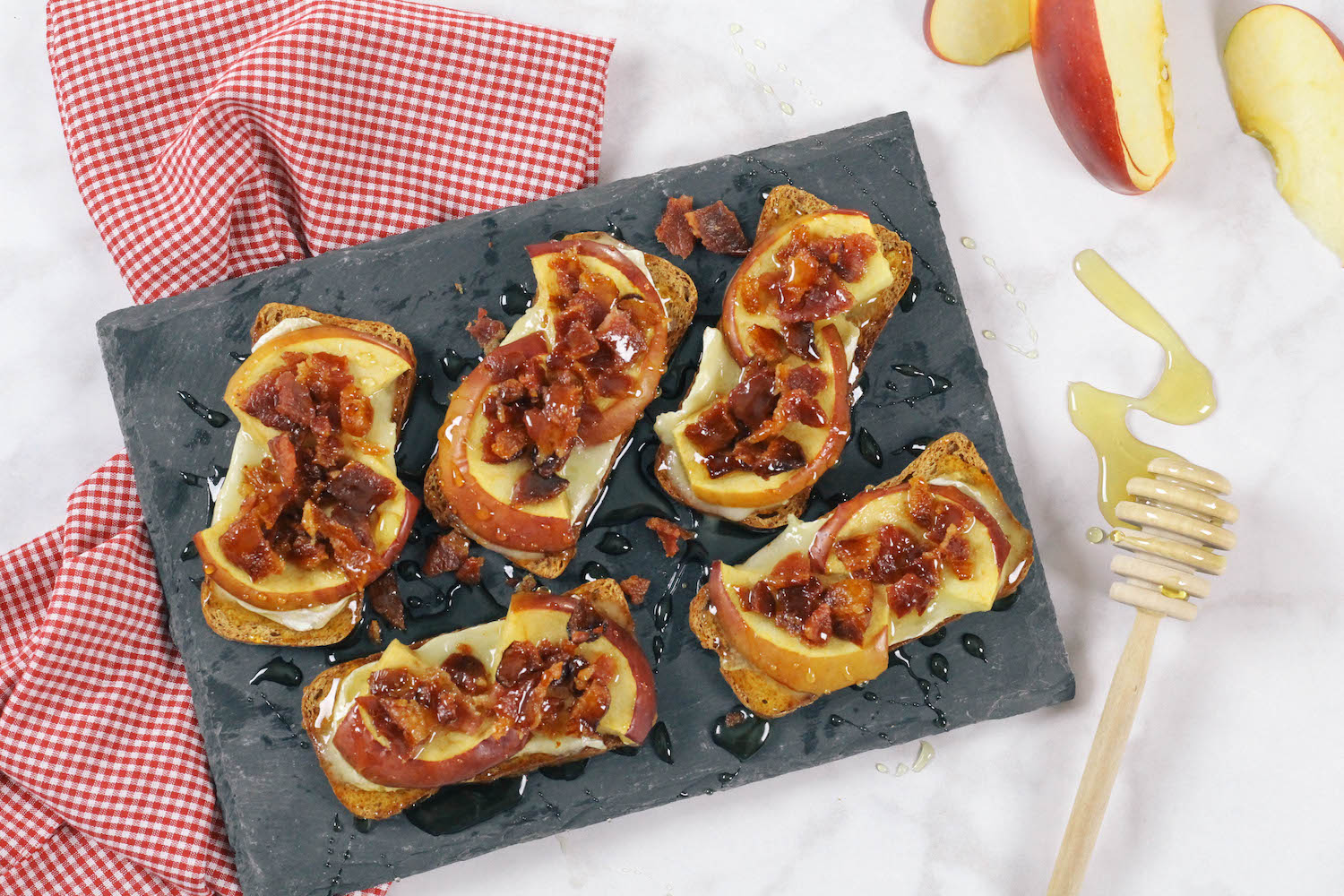 When you combine some of the best ingredients in the kitchen, you're bound to get something delicious.  And that's exactly why I'm sharing this yummy recipe for Apple Bacon Brie Bites.  For any sort of gathering, these yummy little guys will tide guests over as a great appetizer sure to satisfy any taste bud.  I was excited to work with Autumn Glory Apples this year to create a tasty recipe based on their sweet notes of cinnamon and caramel.
Grown in Central Washington and available from November to April (organic through February), now is the perfect time to stock up on these lovelies for all your holiday party menu plans.  Autumn Glory Apple's super sweet rating creates a savory combination of flavors when paired with nuts, pork or fresh herbs.  I'm excited to share this easy recipe that will surely be a hit for the next gathering you host.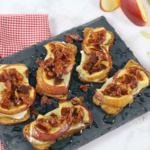 Apple Bacon Brie Bites
Ingredients
4

whole

Autumn Glory Apples

5

oz

Brie Cheese

16

oz

Cooked Bacon

4

tbsp

Honey

5

oz

Toast Crackers or Crostini
Instructions
Crumble cooked bacon into small pieces and set aside. Preheat over to 350°F.

Layer slice of brie over toast. Next, layer slice of Autumn Glory Apples over brie.

Sprinkle bacon bits over the brie and apples.

Drizzle honey over the toasted bites and add toast to a baking sheet.

Bake for 10-15 minutes or until brie is melted.

Serve warm to guests and enjoy!
Recipe Notes
As an option to add little a tangy pizazz to the flavors, spritz just a tiny bit of red wine vinegar over these bites just before serving.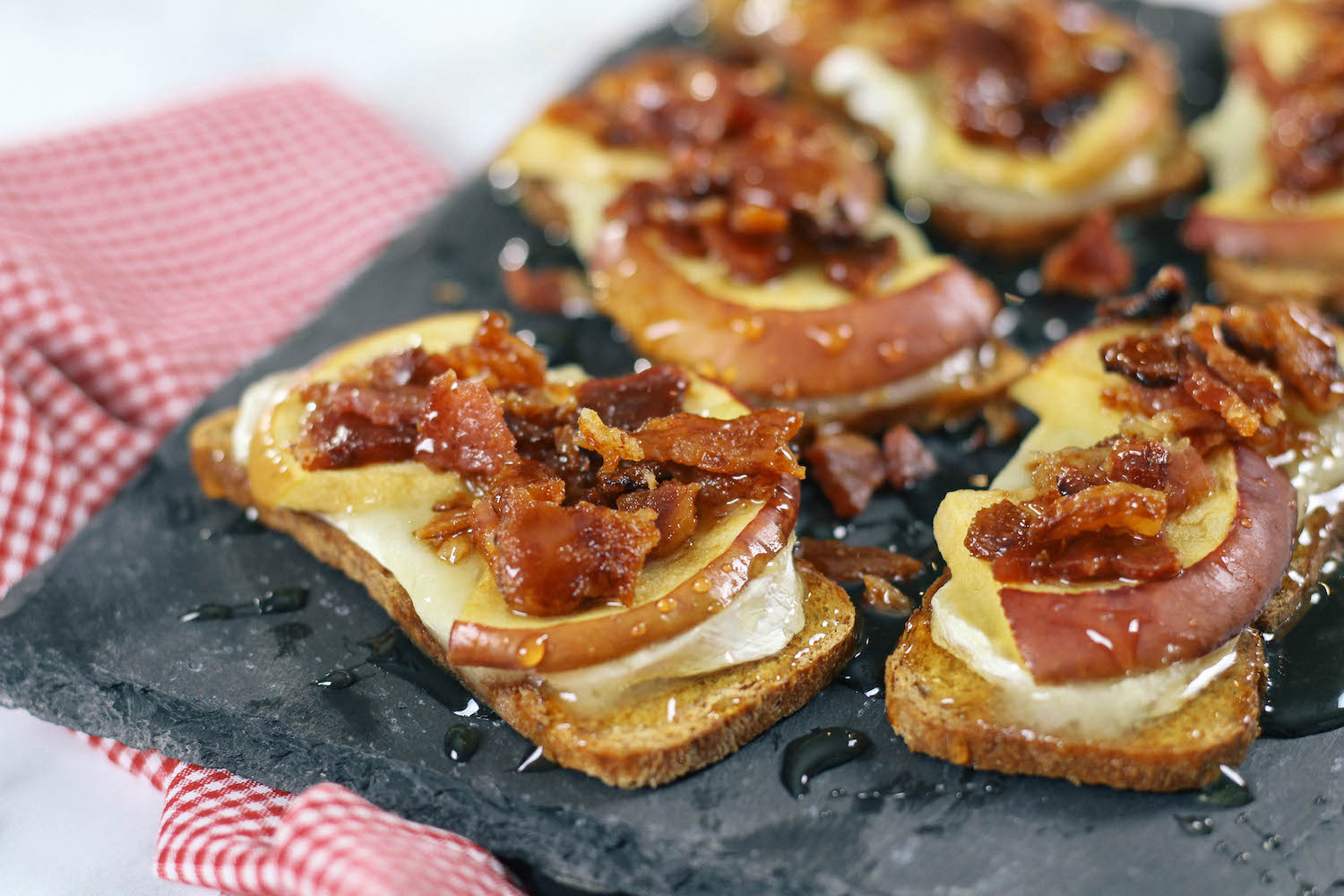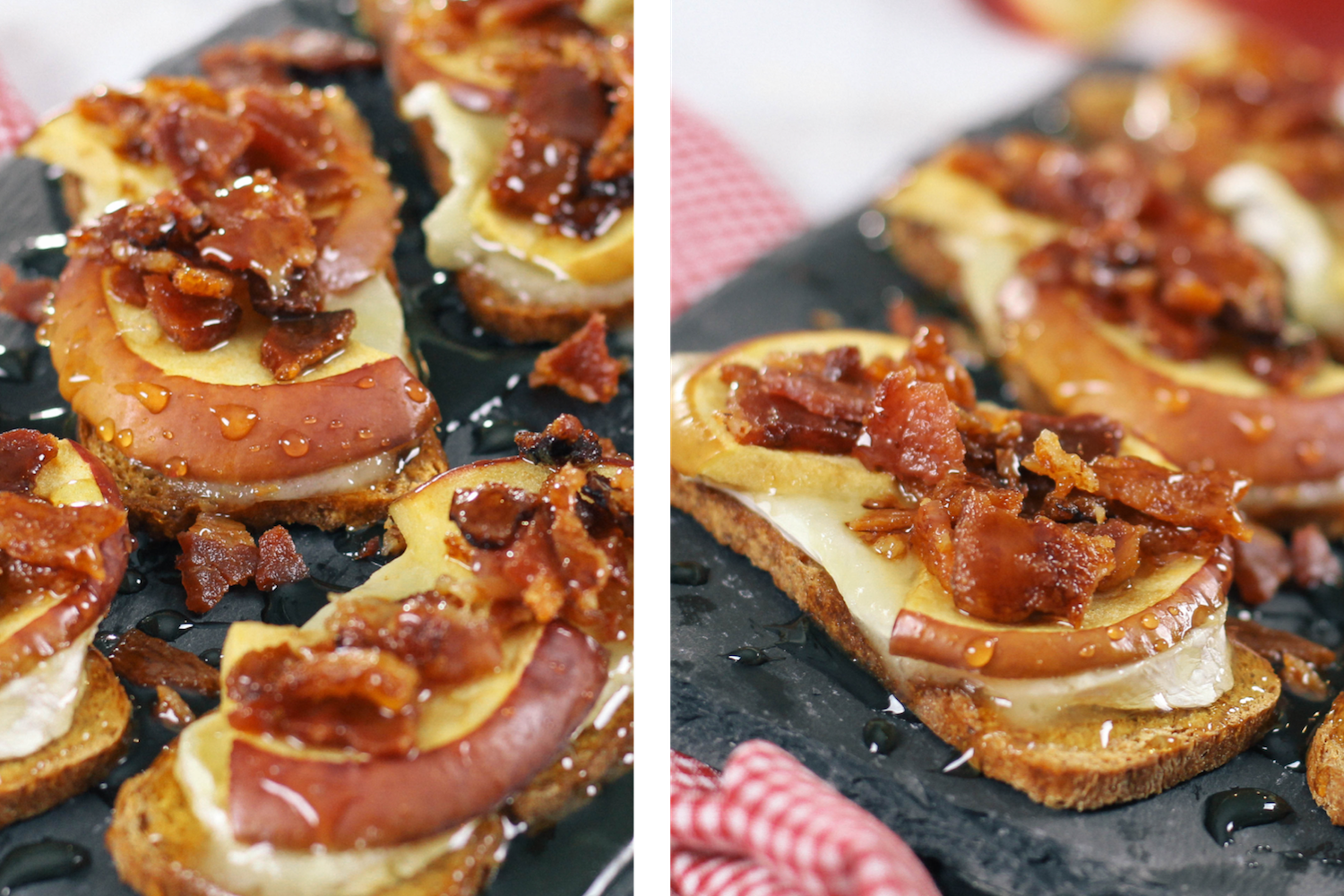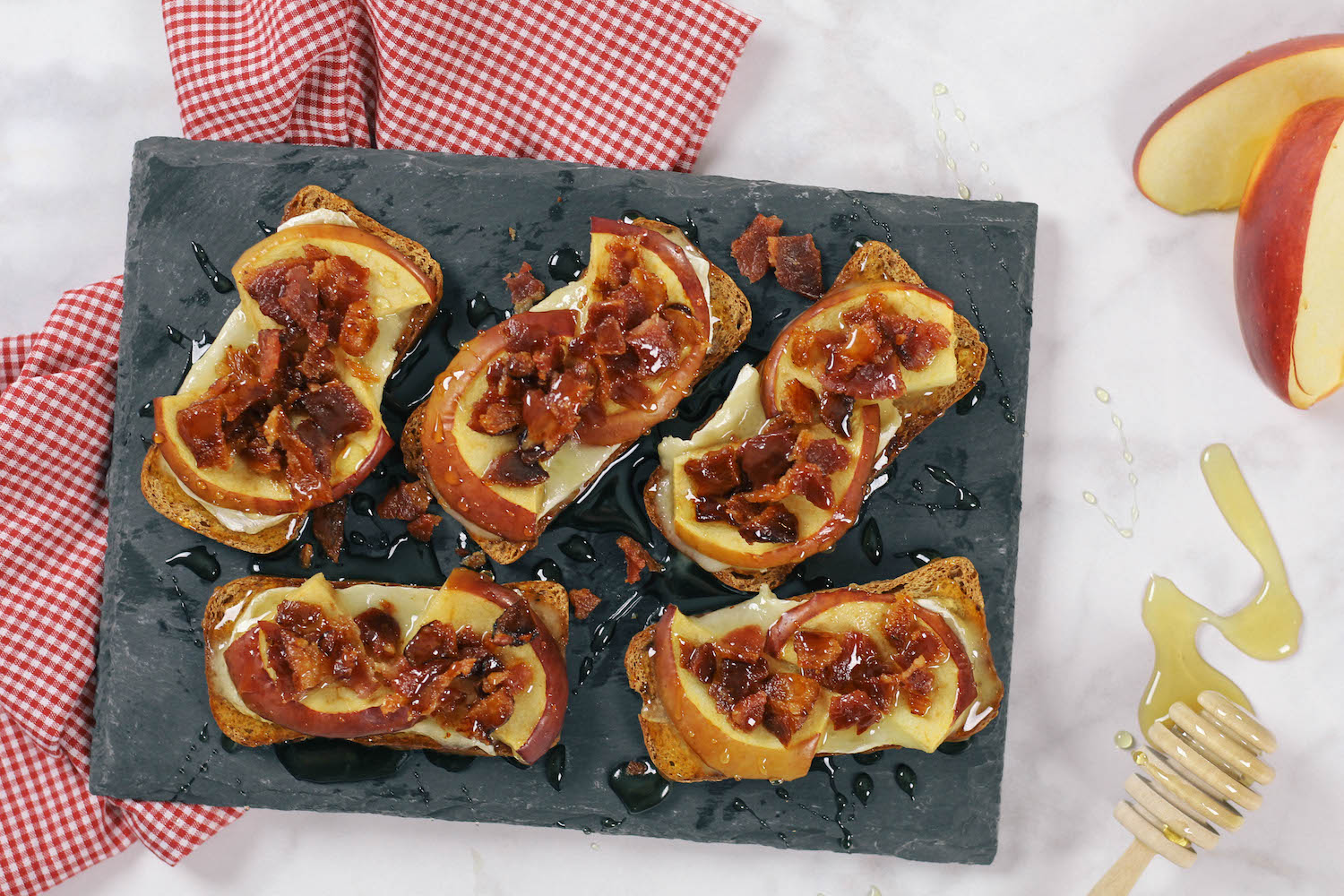 One of my favorite flavor combinations in the kitchen is adding a crisp fresh fruit, like these apples, with a little meat and cheese.  I think this mouthwatering set of flavors also makes it appear as if you spent a lot of effort on creating this dish when in reality it's made with basic ingredients and done so in a fairly quick 25-minute time period.
The next time you're planning a delicious party menu or just looking for a tasty snack around the house, give these Apple Bacon Brie Bites with Autumn Glory Apples a try.  They make a light yet filling appetizer that hits the spot.
 Happy hosting and appetizer serving this holiday season!