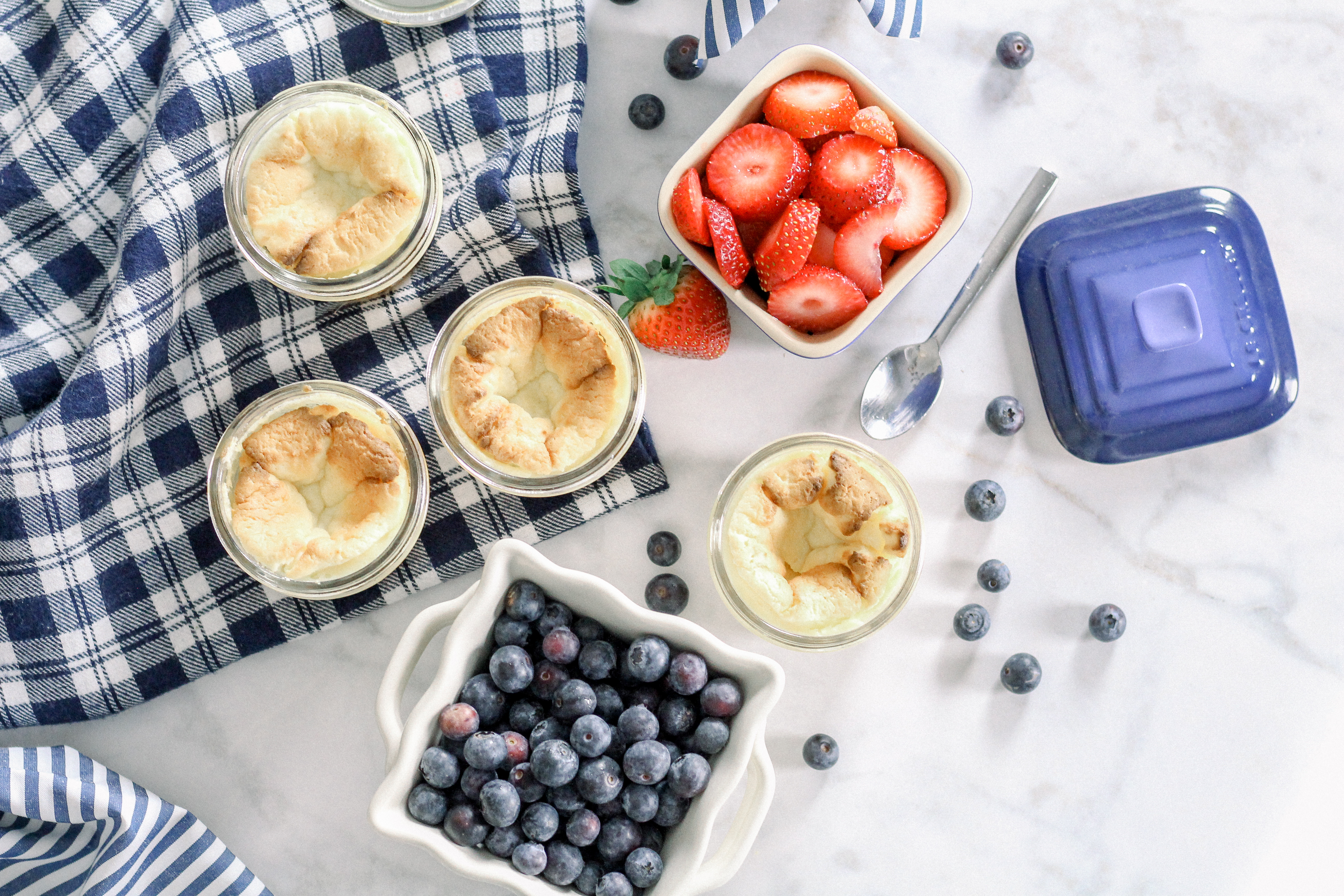 I'm a sugar addict.  My sweet tooth is rooted in chocolate cakes, my grandma's sweet tea, and a love for orange pixie sticks that I never outgrew from childhood.  As with all fairy tales though, the older I got, the more I realized there's more to it than just a pretty dessert or sweet treat.  Choosing to indulge meant adding a lot of sugar to my diet that isn't all that healthy for me.  While I haven't kicked my sweet tooth to the curb just yet, I have started to explore recipes that will help cut down on some of that unnecessary sugar while still feeling satisfied.
Enter = Mini Keto Cheesecake Bites.
The hubby and I did the keto diet last summer just before our trip to Italy because we felt like our diet needed a reboot.   Ketosis is a change in your metabolic state so that you are burning fat instead of sugars… and cutting carbs for this plan meant cutting out my dessert.  The whole idea of doing a keto diet is that you have to maintain that status for this plan to work.  It depends on your body, but more likely than not, THERE ARE NO CHEAT DAYS ON KETO.  Literally, your body will go out of ketosis if you cheat… so then you're on your own.  I won't go into all the details about keto or encourage you to try it, but you can check out my girl Megan of The Nutrition Addiction and her post about the keto diet here if you want more details.  She does a great job breaking it down.
The main reason I'm sharing this story is that in doing keto last summer I discovered a great option to leave my sweet tooth feeling satisfied while staying in ketosis.  I portioned out these mini keto cheesecake bites into mini mason jars that allowed me to take them on-the-go and maintain portion control.  While I haven't been on the keto diet since last summer, we decided to try it again recently so I'm sharing my keto cheesecake recipe here with you as we kick things off.  I'm not super scientific on the calories and you definitely don't have to be doing the keto diet to try these, but if you're looking for a great dessert that will help cut down on sugar intake… give these a try and let me know your thoughts!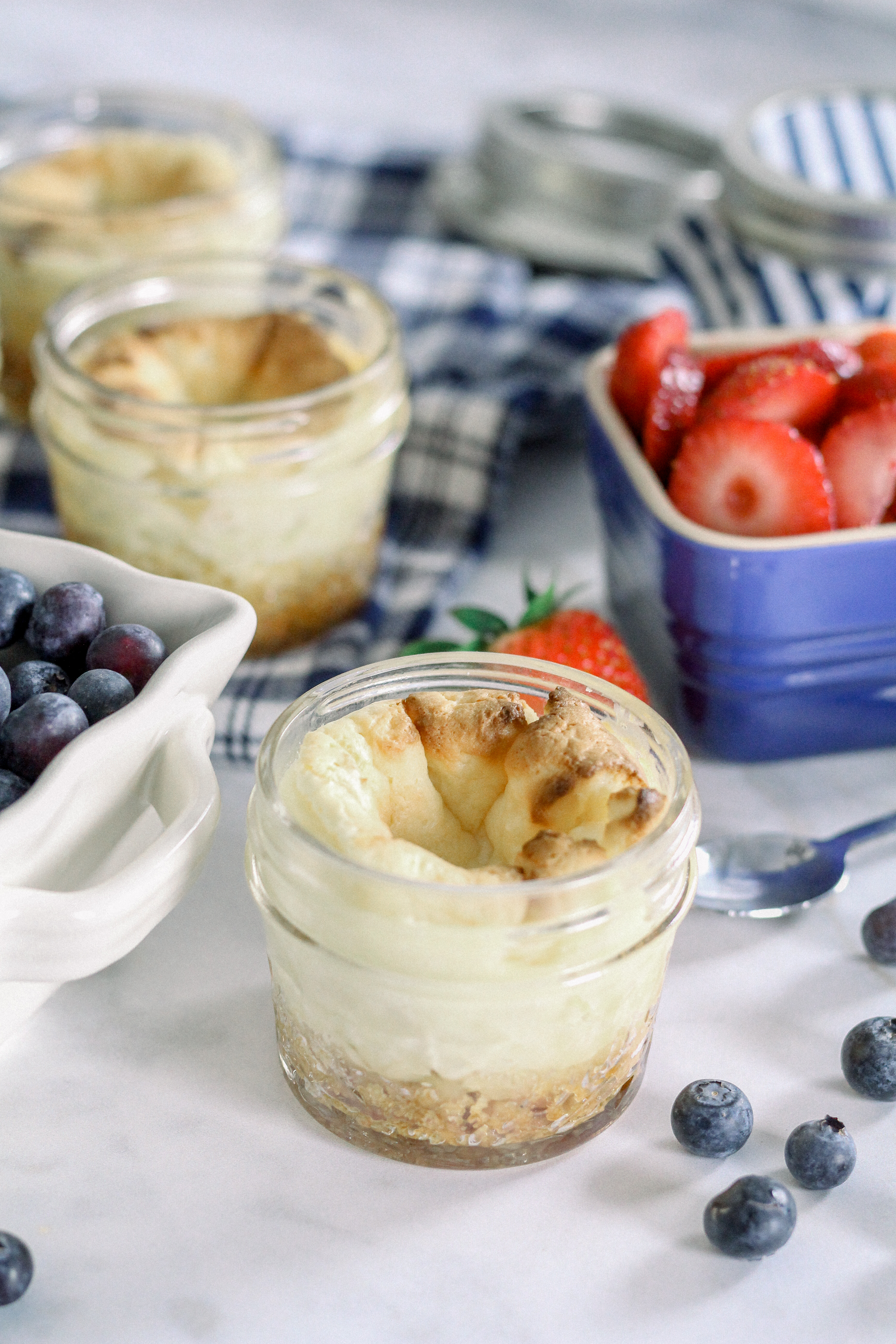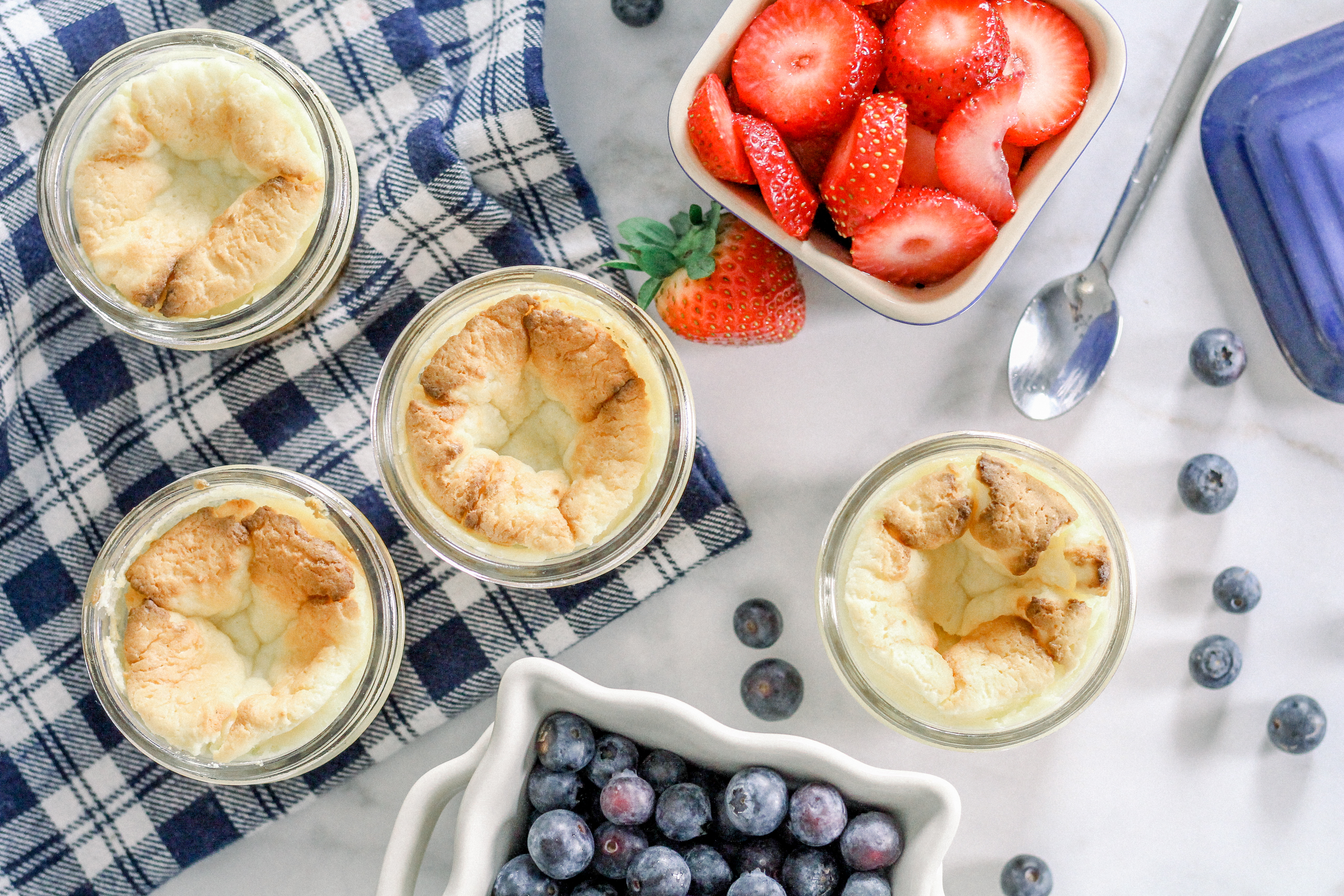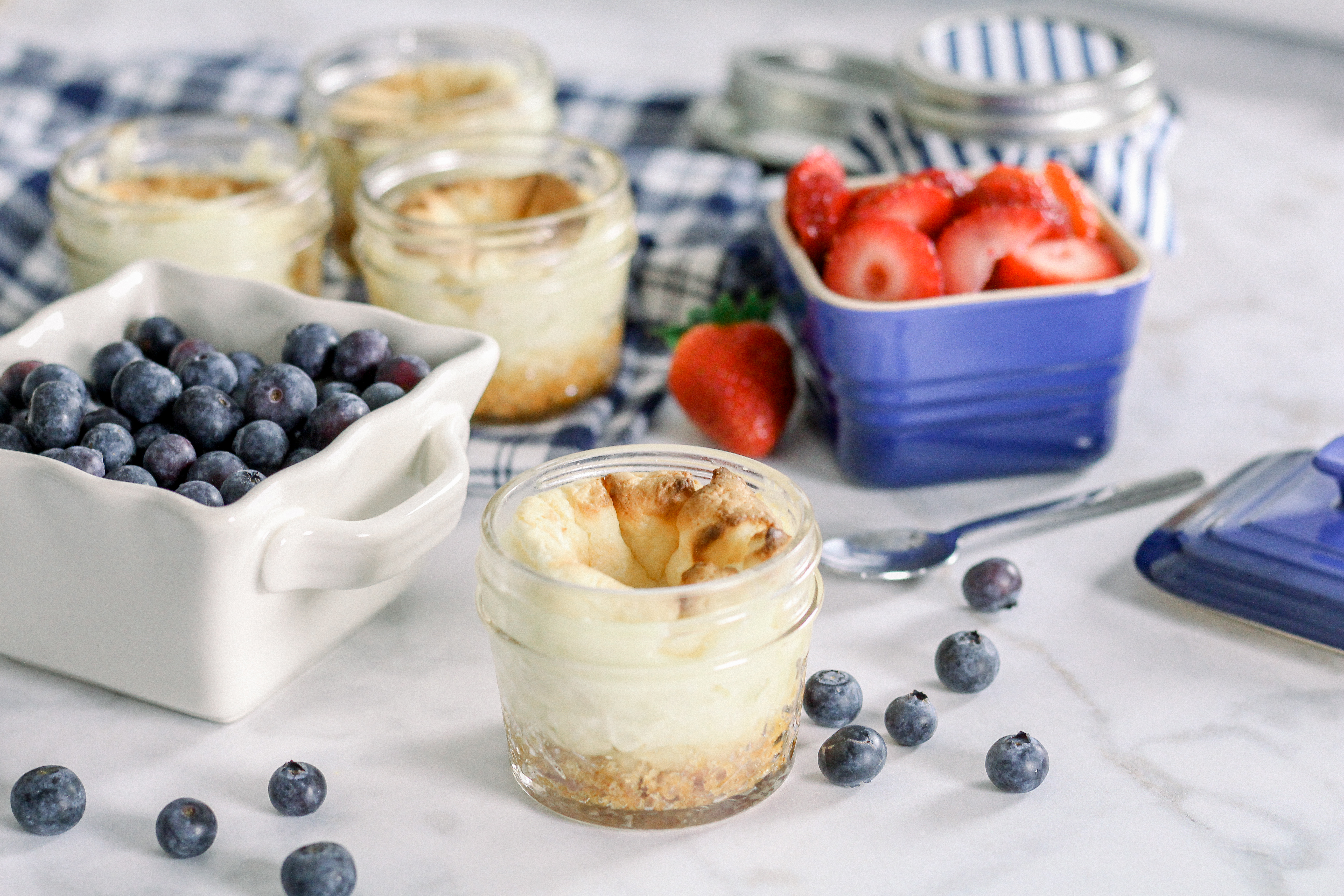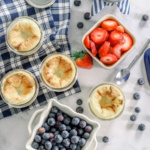 Mini Keto Cheesecake Bites
Ingredients
1/2

cup

Almond Flour

2

tbsp

Butter

8

oz

Cream Cheese

(Room Temperature)

1/2

tsp

Vanilla Extract

1

Egg

1/4

cup

Swerve Sugar

(Sweetener)
Instructions
Preheat the oven to 350ºF. Melt the butter & mix it evenly with the almond flour.

Scoop half a spoonful of the mixture into the bottom of each mason jar or ramekin. Smooth the crust evenly across the bottom.

Place the jars onto a flat pan and bake for 10 minutes. Remove from oven and set aside to cool.

While the crust is baking, mix together the cream cheese, vanilla extract, egg, and Swerve to make the filling. It's very important to use room temperature cream cheese to prevent lumps in the filling. Use an electric beater to ensure a smoother consistency.

Spoon the filling into the jars until they are each about 2/3 full. You will need to leave some room at the top for the cheesecake to expand while it's baking.

Bake for about 20 minutes or until there is an ever-so-slightly golden top. The cheesecake will look a little jiggly but do not overbake. Stick a toothpick in the middle of the jars and know that they are ready when the toothpick comes out clean.

Remove from oven and set aside to cool. After the cheesecake has cooled room temperature, place in the refrigerator to cool overnight. Cooling at room temperature before placing in the fridge helps prevent cracks in your cheesecake; however, it does not affect the taste.

Top with your choice of berries, serve and enjoy!
Recipe Notes
Plan for a cooling period of 3-24 hours.