Do you have a fall bucket list?  Every year there are a few things that always seem to make my fall bucket list.  However, as ambitious as my fall bucket list begins each year, I rarely get to tackle everything on my list.  Apple picking, hiking, camping, pumpkin carving, a trip to the Appalachian mountains to see the fall foliage, Friendsgiving celebrations, and other things.  I shared my day in the orchard when I went apple picking in Georgia last year, but because we went to a private working orchard owned by Urban Tree Cidery, I thought I would give you a round up of a few public you-pick apple orchards in Georgia.
While most of these places are closed for the season now, I wanted to share a few of the public apple picking farms available in Georgia so you can make your fabulous future plans to be among the apples.  I also wanted to share some of the beautiful photos that the lovely Allie from Viva Lux Photography captured from our time in the orchard.
---
Don't have access to a private orchard? 
Check out the list of local Georgia orchards below that are perfect for apple picking fun for the whole family.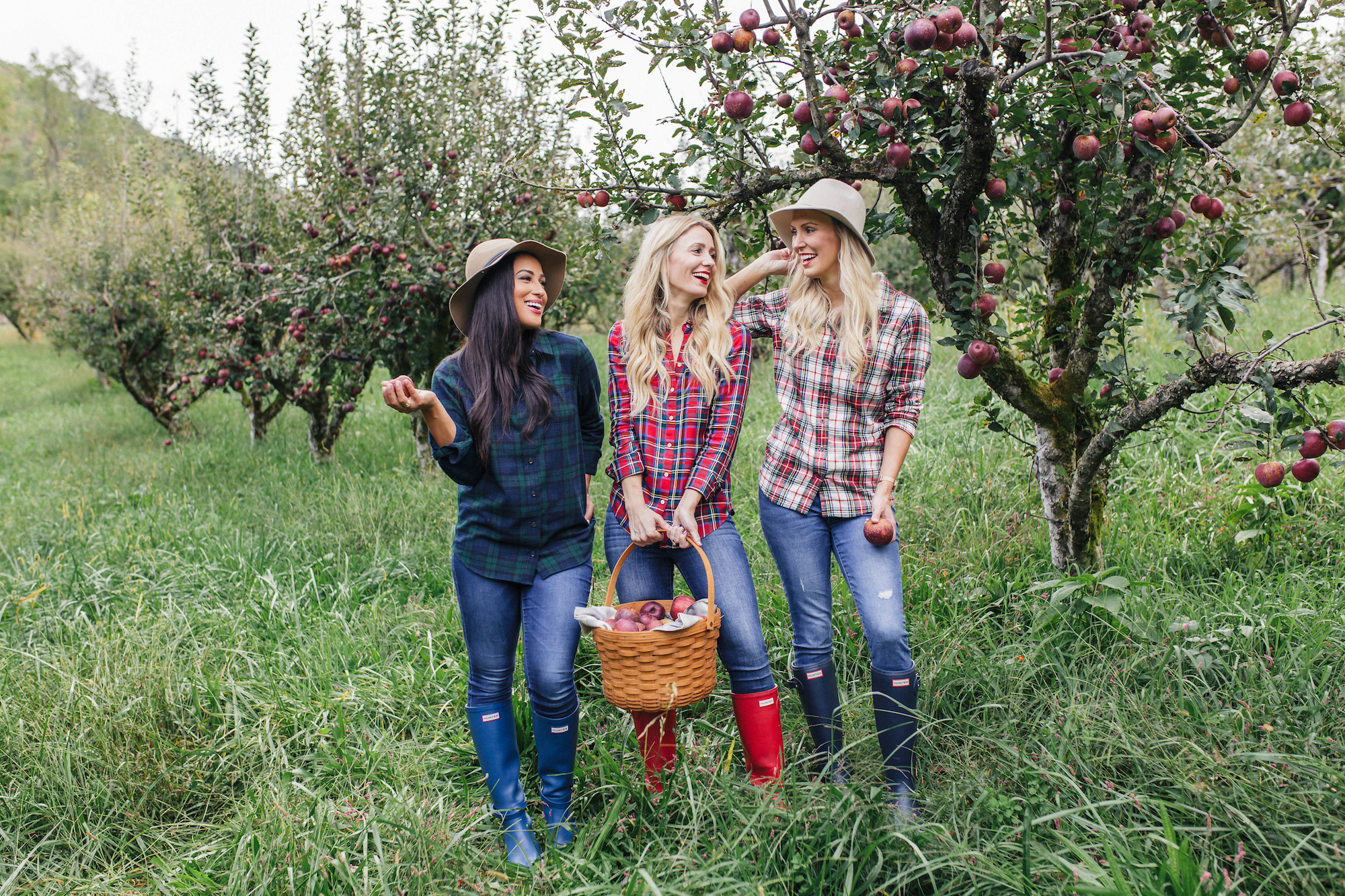 ---
Local Orchards for Apple Picking in Georgia:
---
Mercier Orchards
8660 Blue Ridge Drive
Blue Ridge, GA 30513
Hillcrest Orchards
9696 Hwy. 52 East
Ellijay, Georgia 30536
B.J. Reece Orchards
9131 Hwy. 52 East
Ellijay, Georgia 30536
Jaemor Farms
5340 Cornelia Highway (Highway 365)
Alto, GA 30510
Red Apple Barn
3379 Tails Creek Road
Ellijay, Georgia 30540
BONUS:  The Annual Georgia Apple Festival takes place during the 2nd & 3rd full weekends in October in Ellijay, Georgia.
Ellijay Lions Club Fairgrounds
1729 South Main Street
Ellijay, GA 30540