Whenever I visit a new city in the US, I always reflect on the history that accompanies the area.  I try to take appreciation in the subtle integration of modern amenities that blend into the folds of history.  Savannah, in general, does this type of blending of old and new seamlessly.  And on a recent mother-daughter road trip to Georgia's oldest city, I discovered that Hotel Indigo Savannah also does this quite well.
There are a ton of little B&B's in Savannah that look just as darling in person as they do on their websites, but when I looked for places to stay in Savannah, we opted to stay at a charming boutique hotel called Hotel Indigo Savannah, which encapsulated both the unique architecture & design of Savannah's history with all the best modern amenities.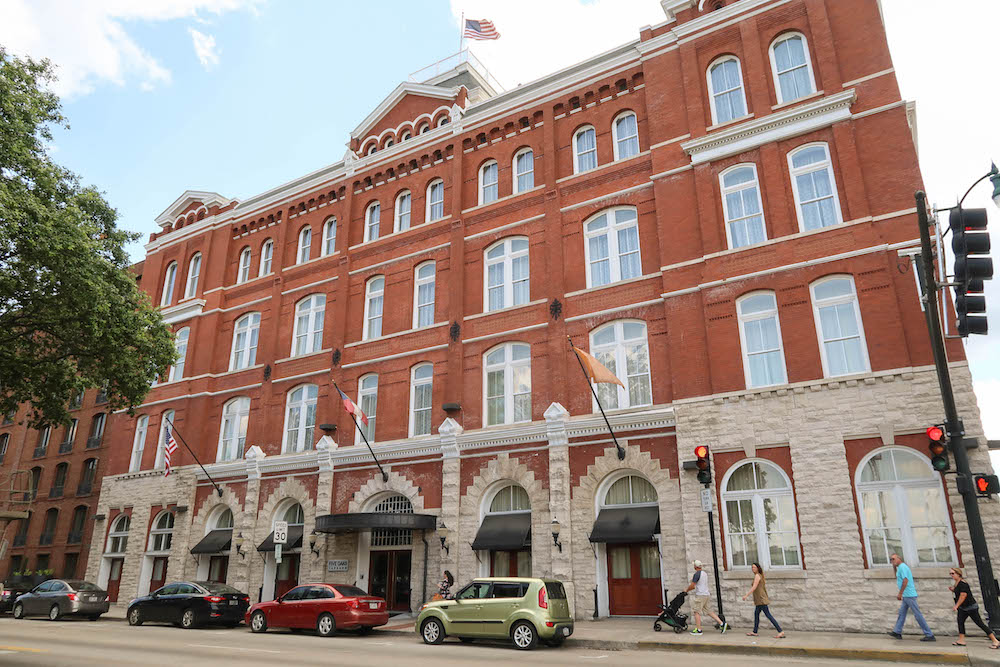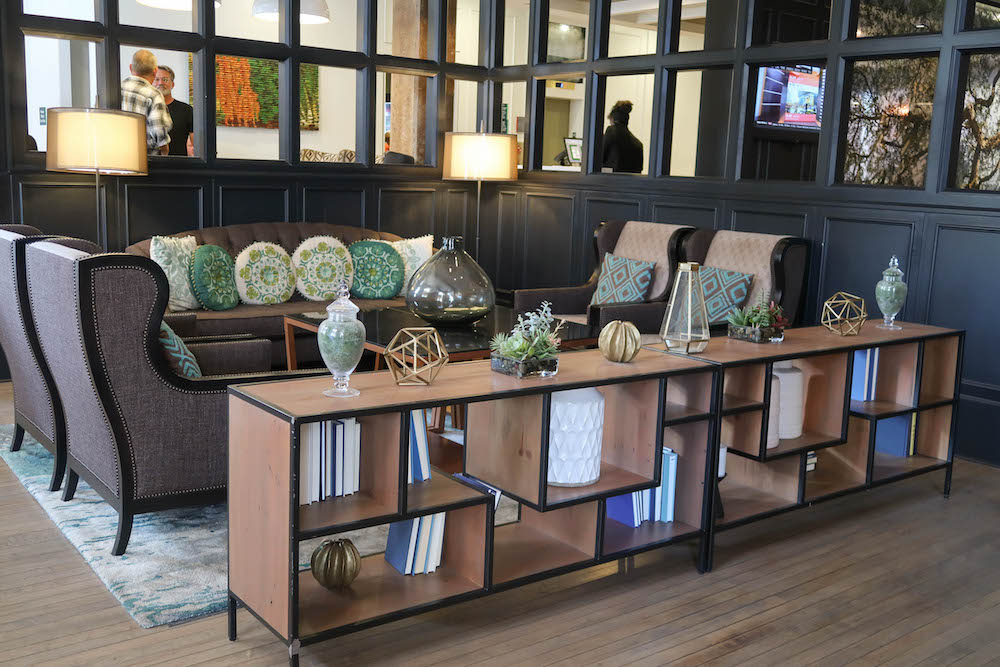 As soon as you enter Hotel Indigo, the staff perfectly represents southern hospitality.  Everyone from on valet team to the concierge staff welcomed us with warm smiles and a friendly greeting.
The Room Details:
After we checked in, we headed to our room for a quick change.  The entryway led us into our room which donned a huge mural on the back wall that pulled the entire decor and space together.  Our room was furnished with two queen beds, a sitting area, and a study desk… just in case I wanted to do a little mid-trip blog session 😉  The room was not only decorated in a tasteful manner, but the flow and design of furniture and accents worked really well for the space.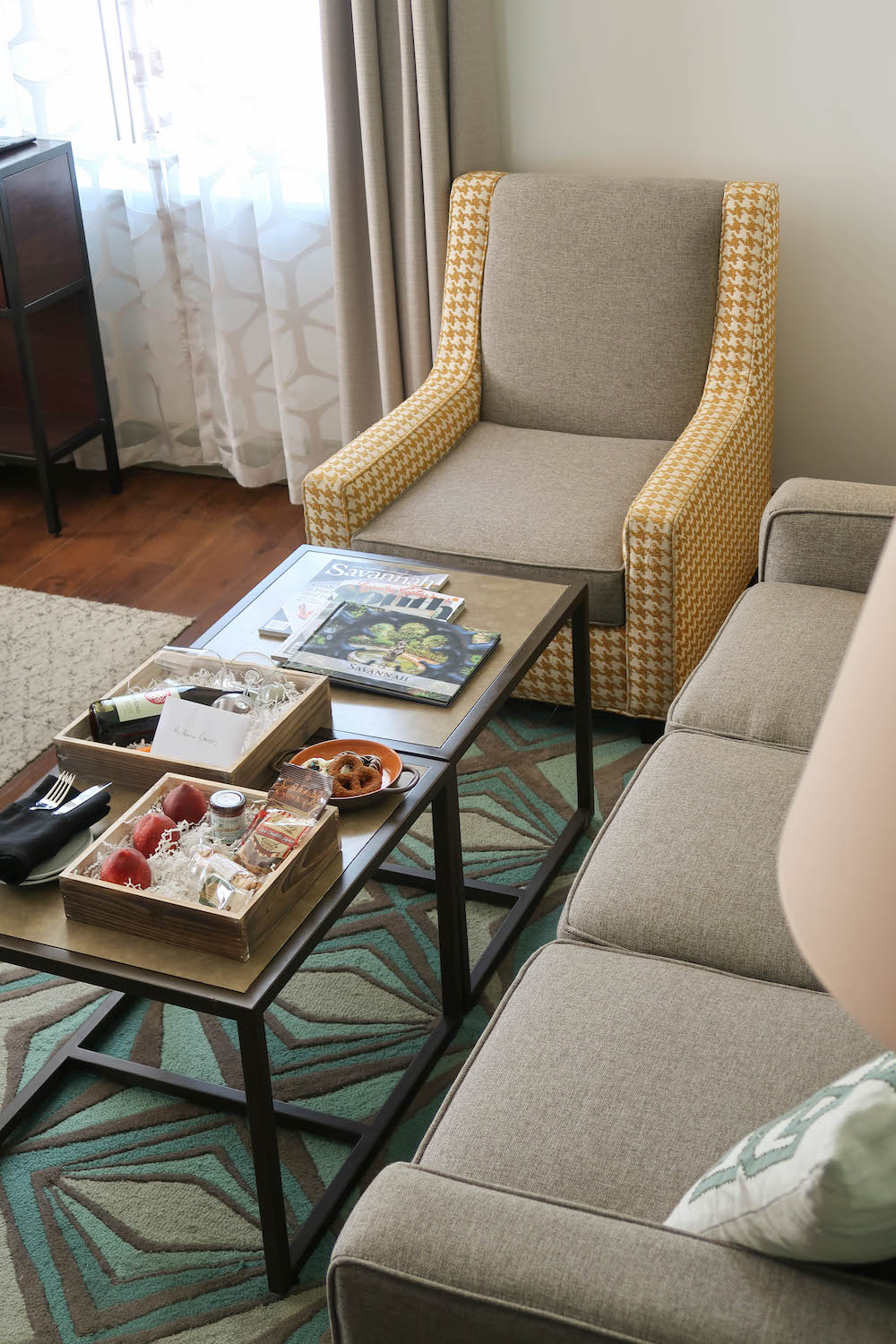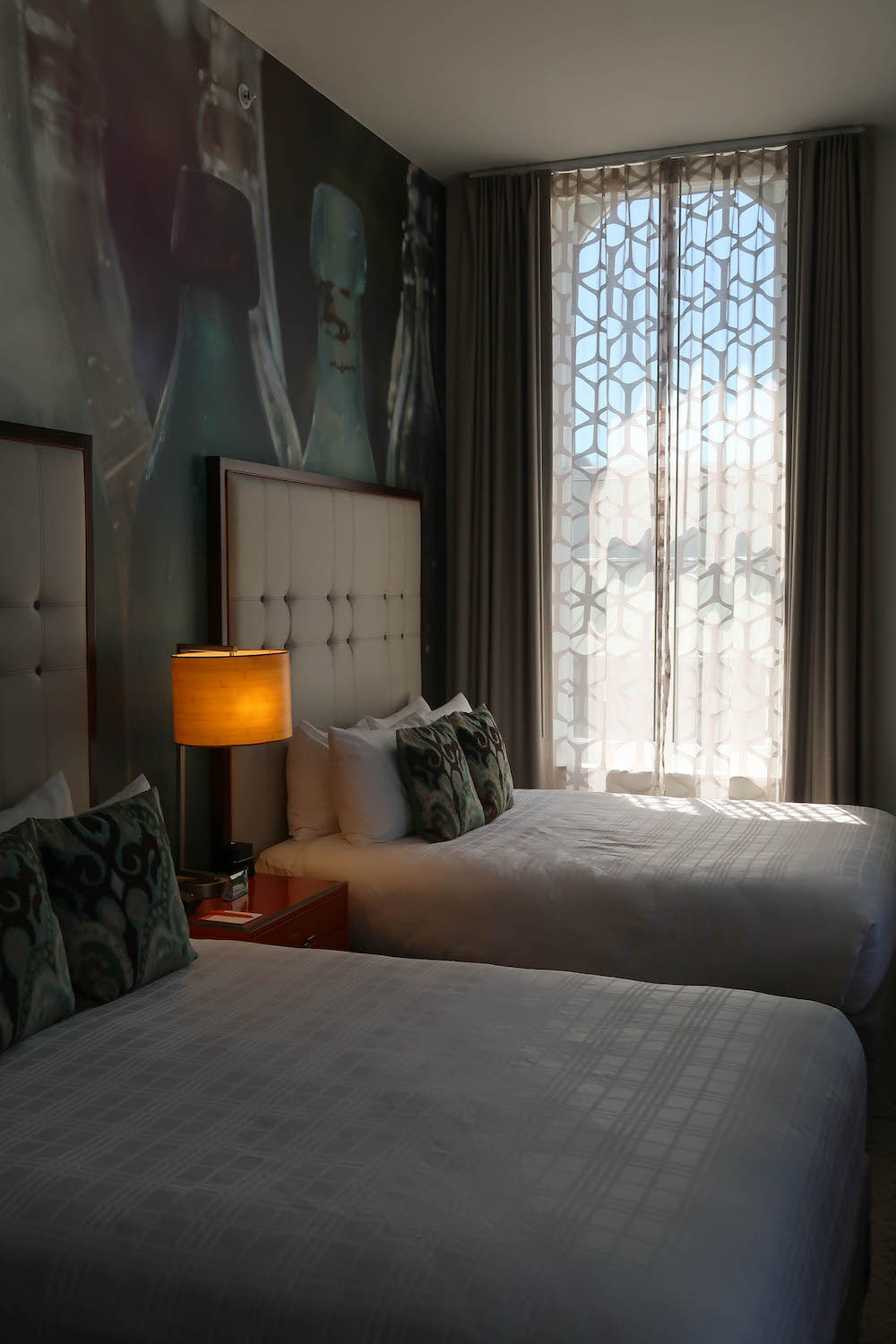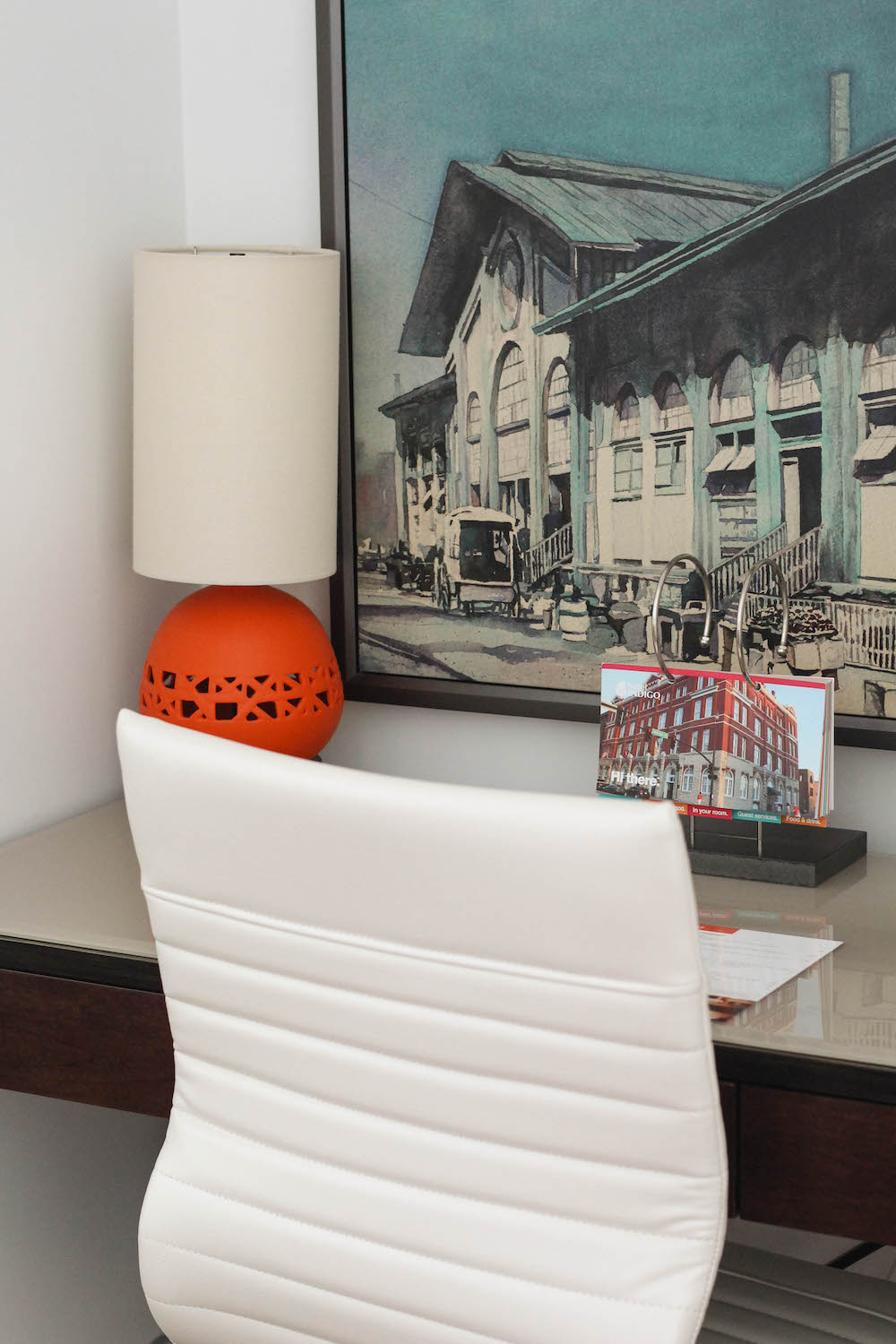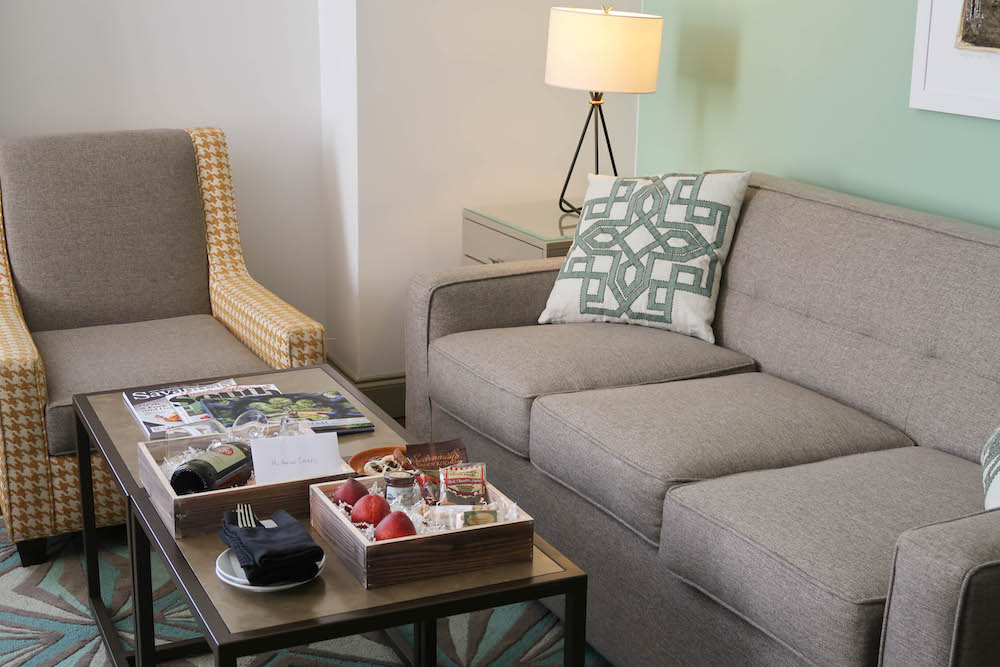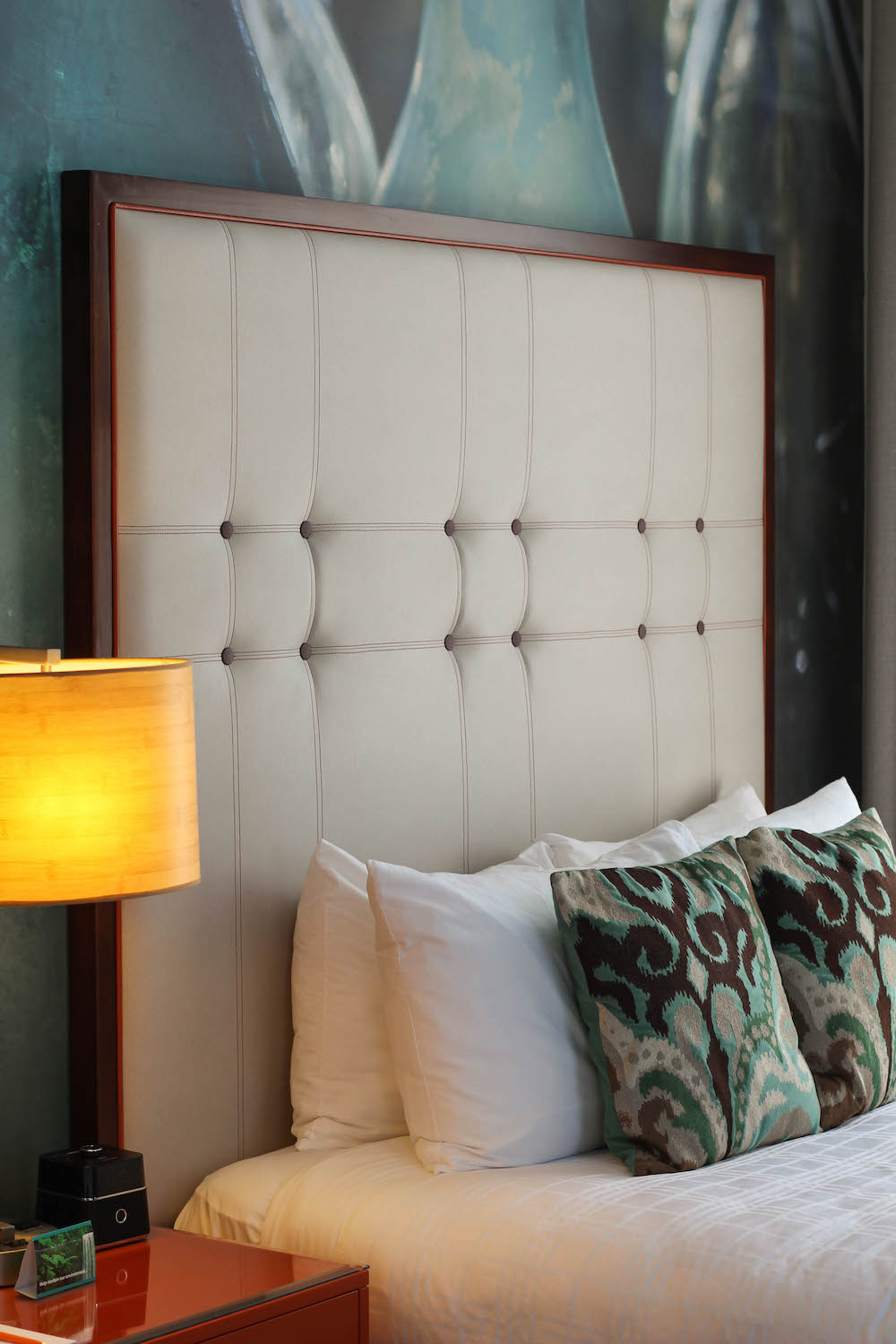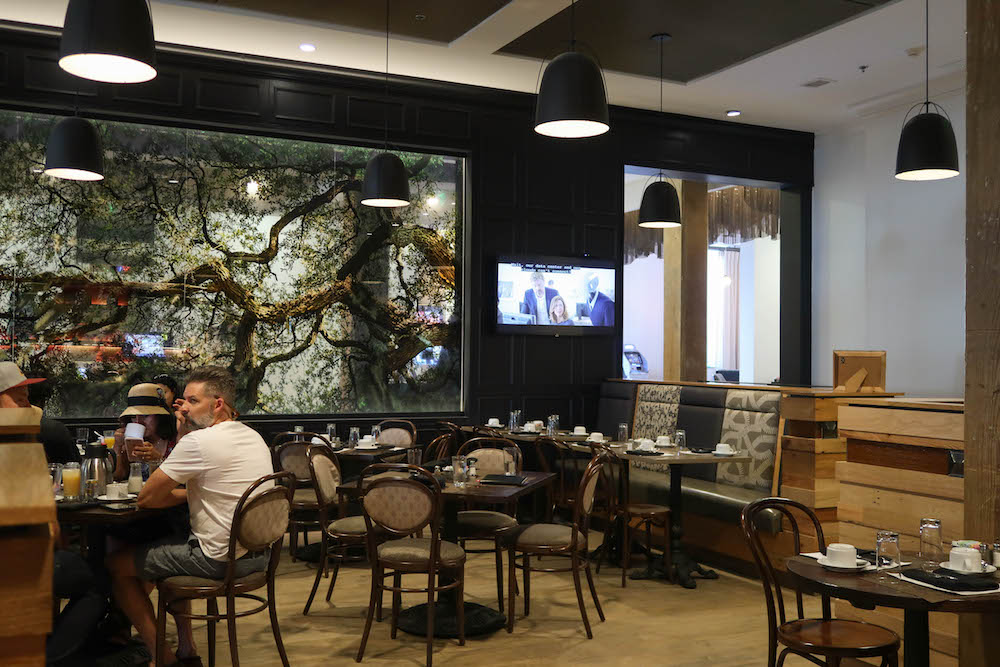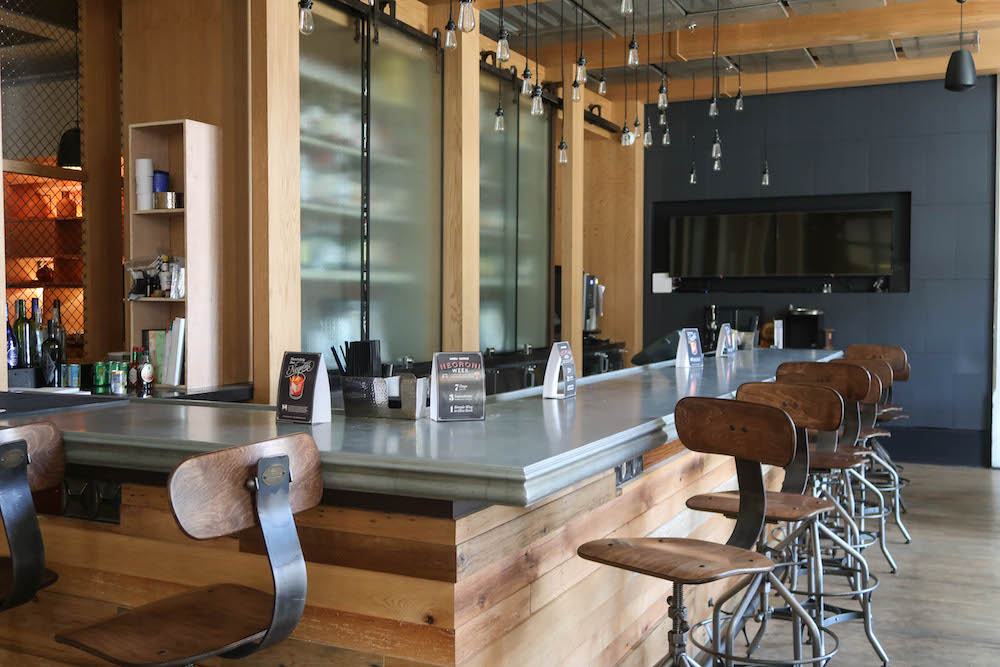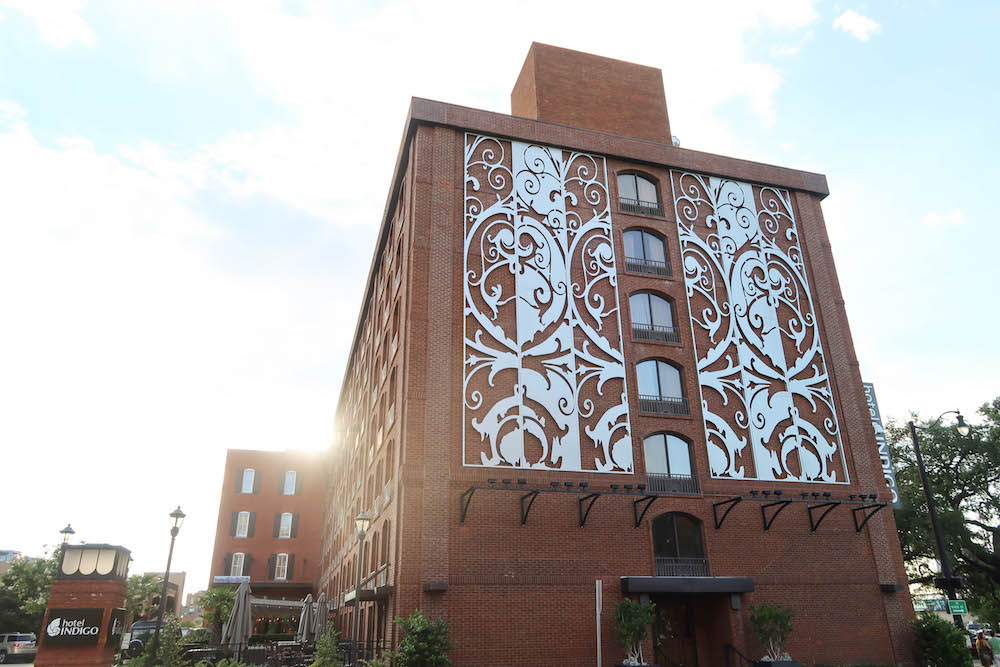 The History:
Hotel Indigo Savannah sits right in the heart of Savannah's historic district and is centrally located just across from River Street.  The actual building is a 19th-century landmark built by a famous Georgia merchant, Simon Guckenheimer.  Although the hotel is rooted in such a historic building, Hotel Indigo mixed in all the modern comforts you could want without making you feel like you were in a larger commercial environment.
The Overview:
Among the stylish decor, I loved the unique decorative wall on the exterior of the building that magically lit each night with a rainbow of colors dancing across the design.
Insider Tip:  Because Hotel Indigo is directly across from all the fun on River Street, if you are in a street side room, you might want to bring earplugs if you are a light sleeper.  The noise from the street carries a bit since the building is a few centuries old. 😉
Otherwise everything from delicious dining at the Five Oaks Taproom or a workout at the fitness center, Hotel Indigo Savannah had overall everything I needed for a great stay in Savannah.  I also loved that it was pet-friendly and entirely smoke-free… two things I've grown to look for as I've become more familiar with this thing called "adulting"!  So while you're looking for places to stay in Savannah, check out Hotel Indigo Savannah Historic District.  With such a central location, you'll be ready for whatever adventure Savannah brings you.