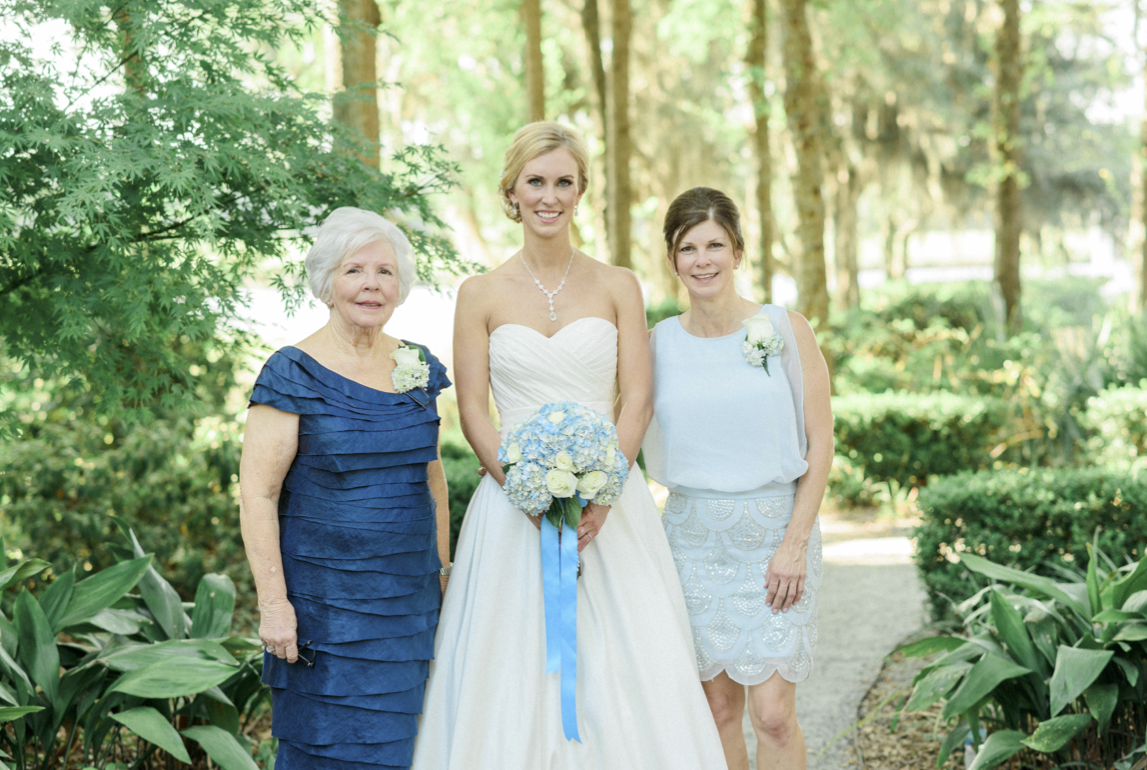 This is by far the toughest post that I have ever decided to write.
It is also one of the longer, yet most meaningful I've ever decided to share with you.
As you may have noticed recently, I've been a little MIA.  I haven't posted on here on the blog, Facebook, or Instagram quite as often as I normally do because I've been a bit distracted.  Very shortly after recovering from being under the weather myself throughout the month of October, my grandmother was admitted to the hospital for difficulty breathing.  Throughout November, my time was spent focused on my family and driving home to Augusta to stay at the hospital.  You may recall my Thanksgiving tablescape post that I dedicated to her.
My grandmother, Mamaw Peggy, was taking a medication called amiodarone for her atrial fibrillation (a.k.a. irregular heartbeat).  She took the amiodarone for weeks before doctors finally resorted to a pacemaker for her heart.  Amiodarone has been associated with toxicity involving the lungs, thyroid gland, liver, eyes, skin, and nerves.  It turns out that my grandmother was one of the rare people to actually have a toxic reaction in her lungs to the amiodarone.  Because there are only a few FDA-approved medications available for my Mamaw's condition, she was prescribed amiodarone despite the potential risks associated with it. The toxic reaction to amiodarone led to a rapid decline in her health with the inability to breathe on her own.  After spending over a month in the hospital (most of that time in the ICU), she lost her battle and joined the Lord on Monday, November 27th.
My "Mamaw" Peggy has been one of the most influential women in my life.  She was my maternal grandmother and always seemed invincible.  Her sudden departure from us was a huge shock to everyone because it was just one month prior that she was dressing up as a pirate for Halloween!  She was the matriarch of our family and held everything together.  We celebrated her life last week with a heartfelt service filled with the love of so many people her warmth had touched.  As we sorted through so many photos of this beautiful lady, I felt compelled to share just a few of the many things I learned from my grandmother along with some of my favorite photos.
---
10 Life Lessons From My Grandmother:
---

Hold On Tight To Those You Love
My grandfather recently shared the story of my grandparents' meeting at a community square dance as teenagers and staying together since then.  Their relationship stood the test of time with many trials they faced as a couple throughout their 63 years together.  They weathered the hard times and celebrated the joyful times raising four children along the way.  Of course, it seems rare these days to find couples who stick together through the thick and thin as divorce seems to be more common as I get older.  Although my own parents divorced when I was a baby, I have been exceptionally blessed to see both my maternal and paternal grandparents together all these years.  It showed me the love that Mamaw shared with my grandfather to triumph over difficulties and make their relationship last so long.  She always held on tight to those she loved.  It meant the world to me that Mamaw Peggy met my hubby and has loved him so much.  Her love was fearsome and unending and extended to all of those she met.  So while I keep her in my heart, I will also remember to hold on tight to those I love just as she has set an example for me.

Practice Good Posture
One of the earliest memories that I have of Mamaw Peggy is when my mom and I would go shopping with her at the Augusta Mall.  While I don't recall what we were ever shopping for, I can distinctly remember walking through Rich's Department Store and her telling me to, "Hold your shoulders back."  When I replied that I didn't know what that meant, she whispered into my ear, "Just push your boobs out."  Haha!  Of course, as a young girl this seemed funny, but looking back it seems to be the most accurate way she could have described it to me at the time.
She instilled lessons on how to sit properly as well. In addition to holding my shoulders back, she was the first person I can recall to tell me to cross my legs and hold my knees together whenever I sat in church wearing a dress.  I'm sure my mom instilled these lessons as well, but the moments in my childhood that stand out are those memories of my grandmother.  I struggle with good posture to this day, but I always remember her reinforcing these lessons whenever I realize I'm slouching.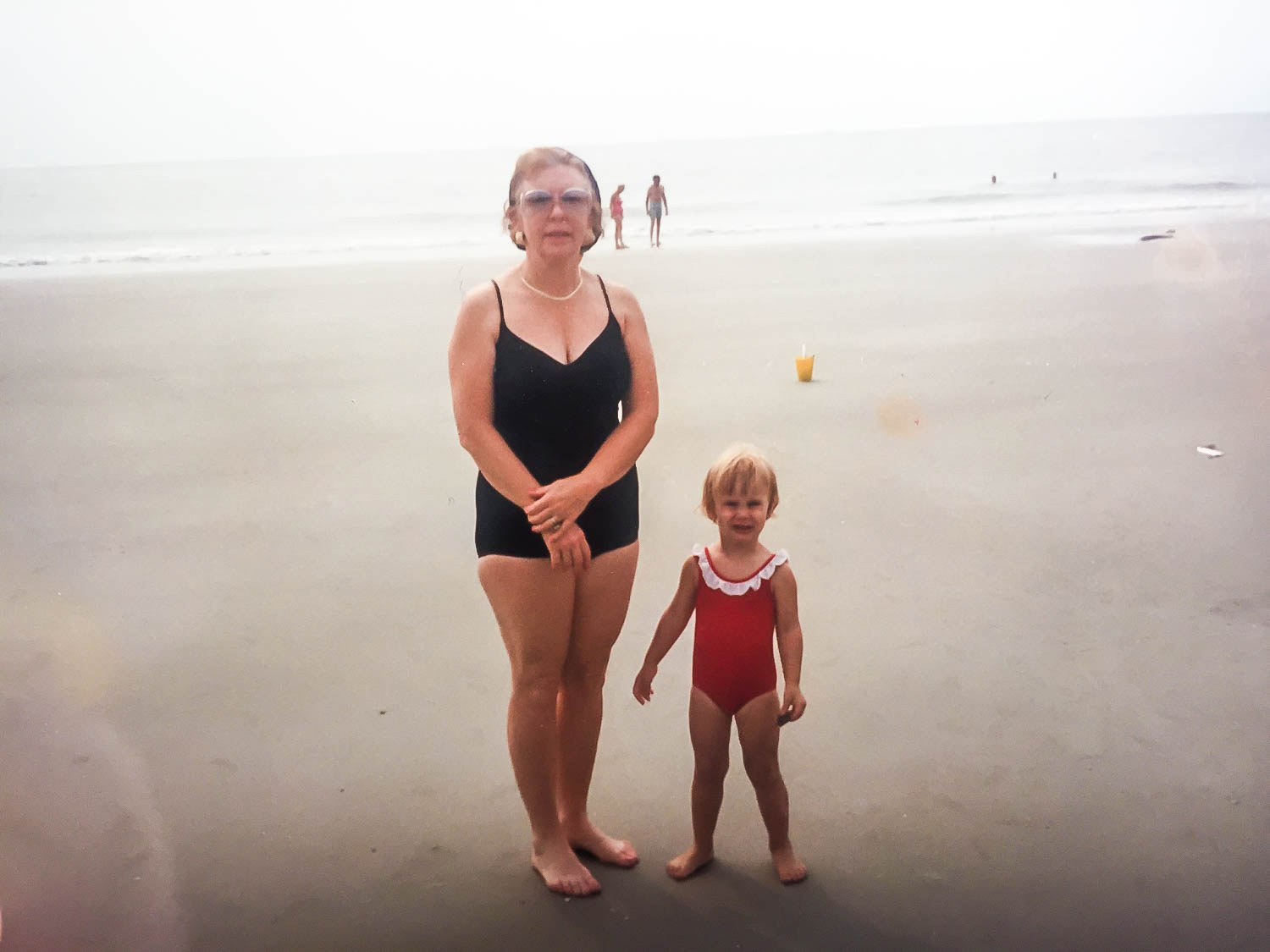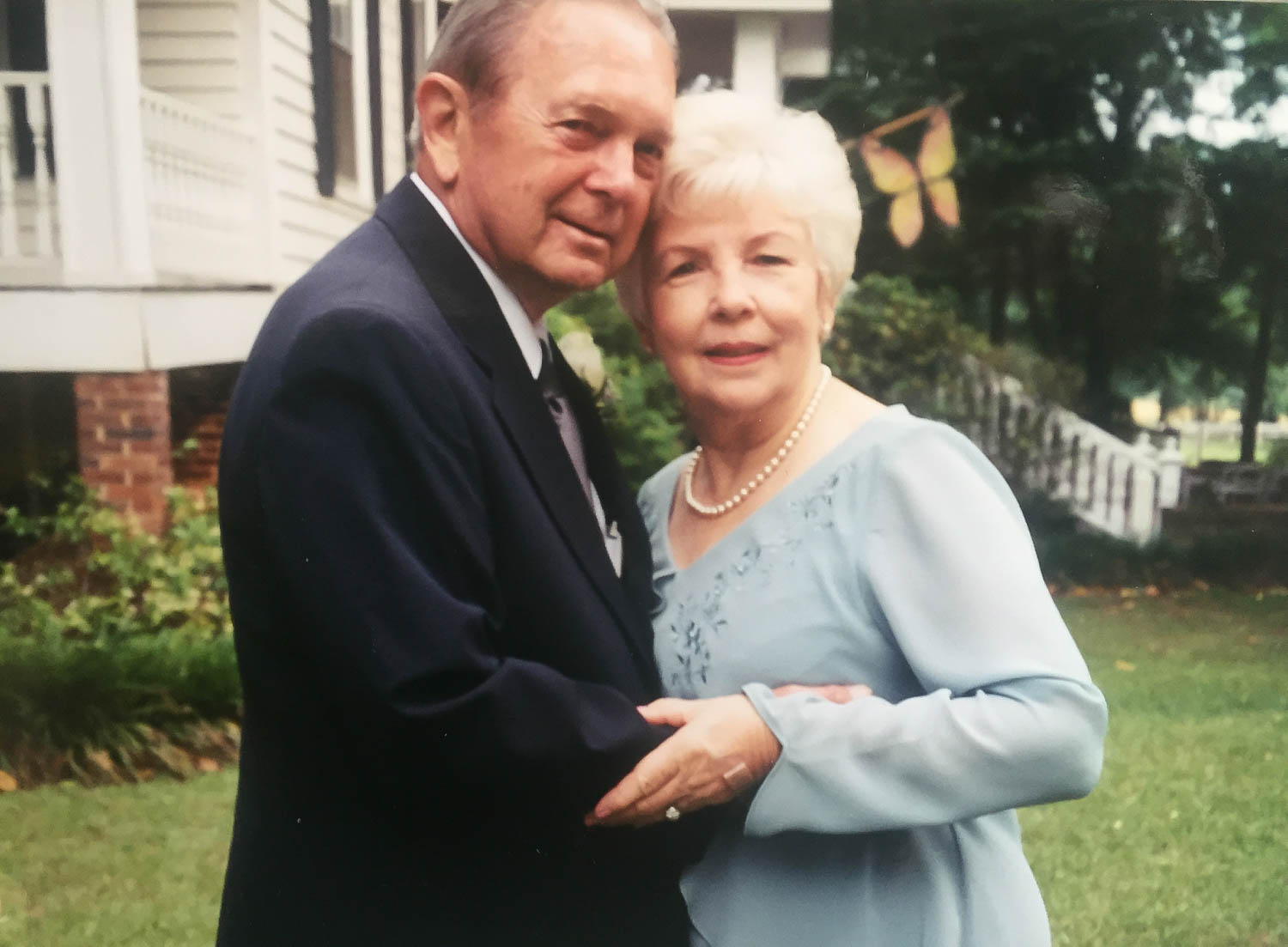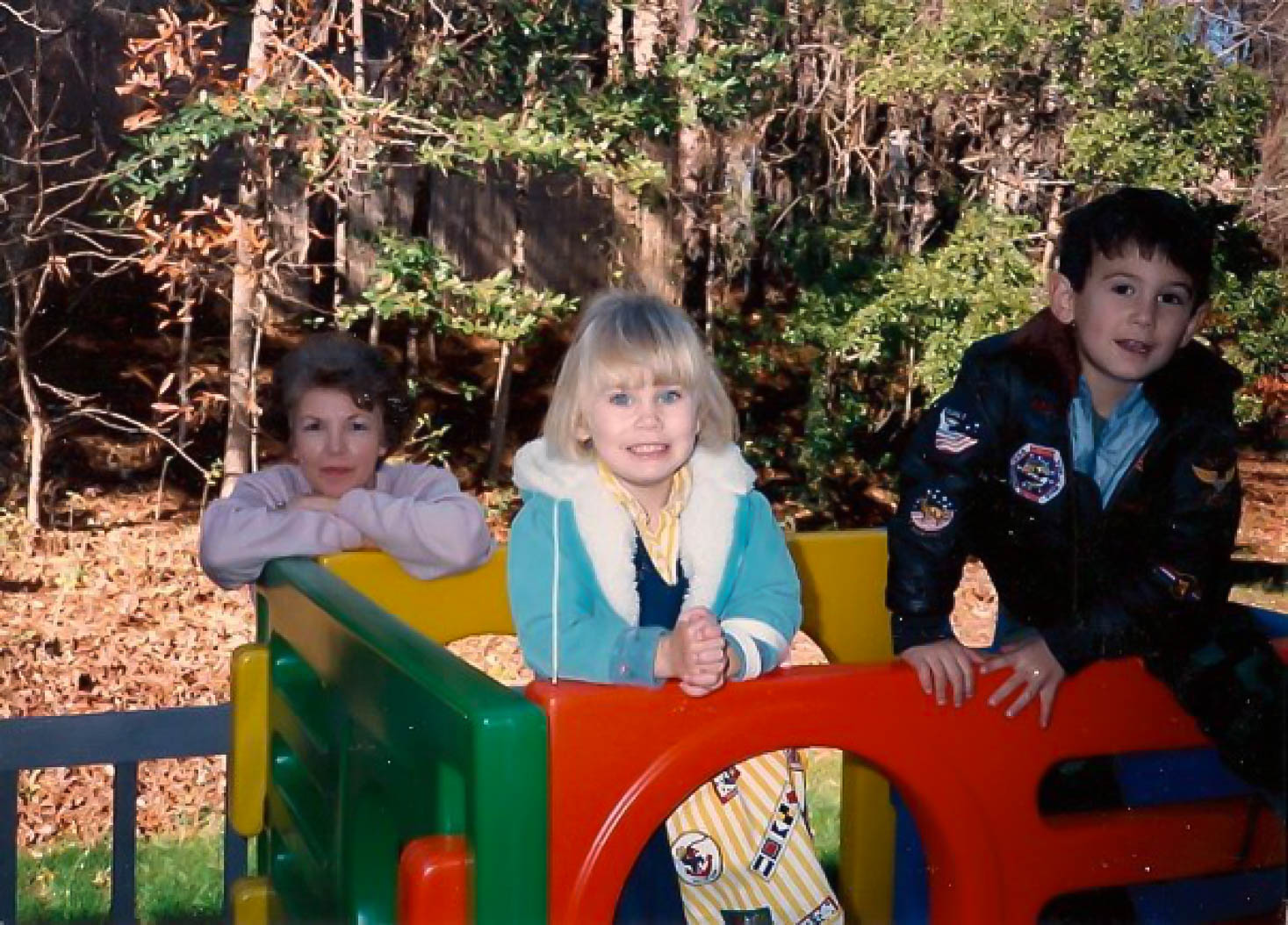 Act Like Lady
While good posture was a life lesson Mamaw Peggy specifically told me, acting like a lady was of the things I learned from simply observing and listening to her over the years.  She was the embodiment of a Southern Belle.  In fact, at the funeral service, one of her closest friends said that Mamaw Peggy was one of the "last great Southern belles."  Her long southern drawl made it hard not to feel relaxed and welcome around her.  She showed incredible poise and shared her kind heart with everyone.  She had a way of being honest in her words, but never insulting and was as stylish as you would ever imagine.  While remaining poised, she could easily stand up for herself like a lioness protecting her cubs.  Mamaw Peggy showed me that acting like a lady didn't mean being weak, but having your act together which included proper manners and style.

It's Better to Be Over-dressed
Speaking of style, Mamaw Peggy brought it.  She loved getting her hair styled and always dressed well.  Coordinating shoes and handbags were simply part of her standard wardrobe.  She dominated monochrome outfits and she loved gifting beautiful clothing… even if it was at an age before I could appreciate it.
Once she gifted me a gorgeous faux-fur shrug for an event I was going to.  I don't recall the event, but I remember I did not use the shrug and actually exchanged it at the store for something else.  Looking back I wish I had kept it because I do remember it was a beautiful piece.
When I was young, I could not stand to wear tights to church on Sundays because they made my legs itch.  Mamaw insisted I do wear them because it was part of my outfit and it was what ladies wore.  I have to admit looking back at my childhood photos, I did look cute and I'm glad she insisted 😉  My grandmother looked fabulous at every birthday, recital, or holiday celebration.  A large part of the reason that I have the style and dress habits that I do today is that I always admired how beautiful she looked no matter the occasion.  And I guess if someone's going to pay attention to what you are wearing, I realized it's better to be over-dressed than not.

Take Care of Your Skin
Mamaw Peggy had beautiful skin.  She stopped smoking around age 40, long before it was the trendy or smart thing to do and she followed her beauty routine religiously.  She was also an avid lifelong user of Clinique products and sunscreen.  With her natural auburn hair, I guess Mamaw realized long ago that she needed to protect her skin from the sun since she was more susceptible to freckles. She always wore a hat or visor when we played golf together and I've started to implement that habit myself.  I honestly didn't realize how important it was to follow a beauty regime until a few years ago when age finally starting showing signs on my face that I wasn't a youthful teenager any longer.  Now taking a cue from her book, I use an SPF every morning.  I also make a point to clean my face from the day and apply moisturizer every night no matter how tired I may be.
When I saw my grandmother in the hospital during her last few days, despite being supported by a breathing machine, she was beautiful.  Her skin was smooth, soft and glowing.  Even the nurses commented how young and beautiful she looked.  If that's not a testament to taking care of your skin, I don't know what is.  So while I follow my skin care routine each morning and night, I know I'll be thinking of my grandmother's beautiful face, the example she set to take care of your skin, and even the small memories I have of her like the smell of her Clinique facial lotion.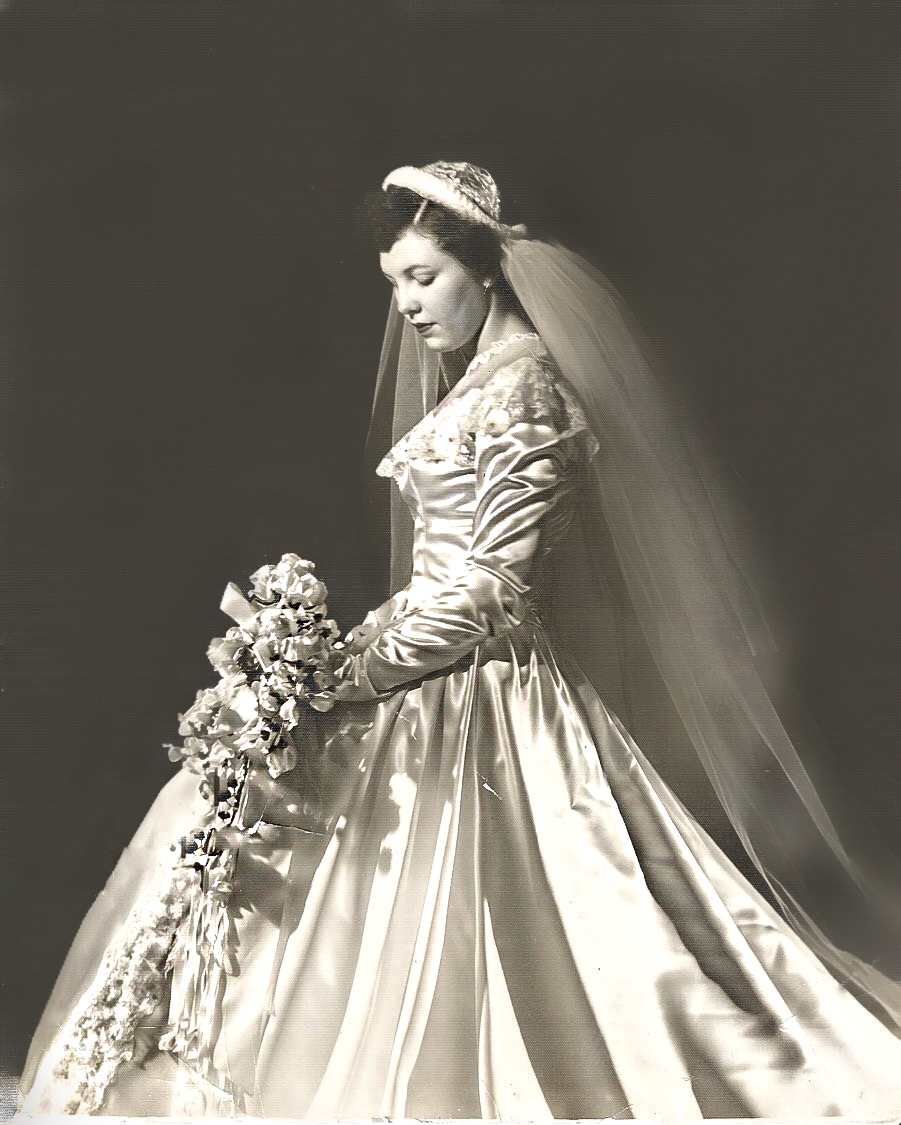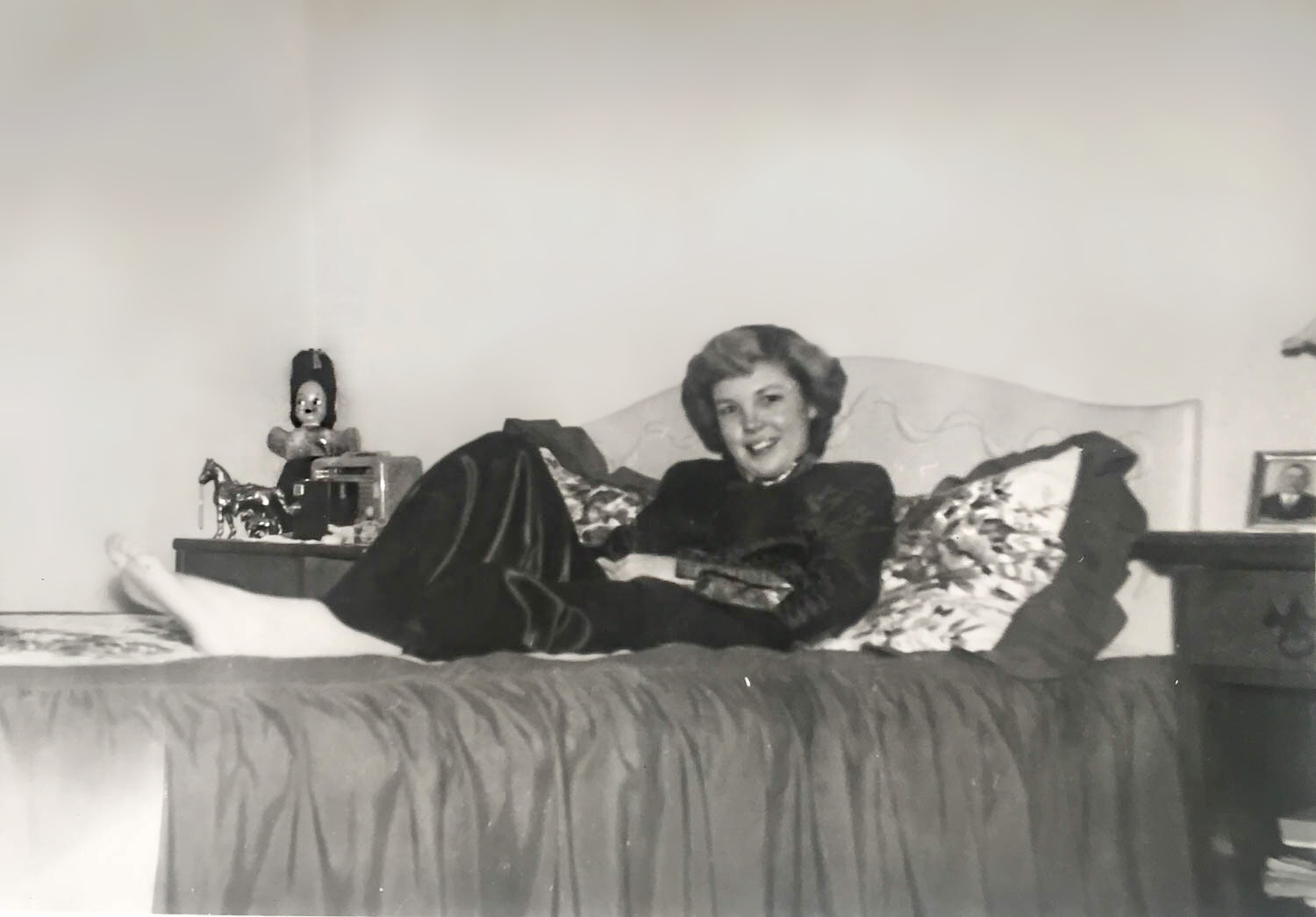 Just Show Up
As I grew up, no matter what the celebration or event, Mamaw Peggy was there.  From birthdays & recitals to holidays or just hanging out.  She was a part of so many happy memories for me over the years.  I truly am blessed to have had such a loving grandmother who took the time to just show up.  And while I know it's sometimes easy to blow things off with friends or family when you're just not feeling up for it, it's the people who show up that means the most and my grandmother was one of those people.

Put On Your Dancing Shoes
Never miss an opportunity to cut a rug.  Hands down one of my favorite memories of my Mamaw Peggy will be the zest for life she brought with her love of dancing.  I noticed it more as I grew older and I had more opportunities to see her dance such as when we attended family weddings.  She loved to enjoy life.  If that meant having a beer in the backyard while the hubby grilled dinner for us on the BGE or just enjoying a bit of ice cream for dessert.  Mamaw Peggy showed me that you should always make the most of things and dance whenever possible.  Seize the day, enjoy yourself, and put on your dancing shoes.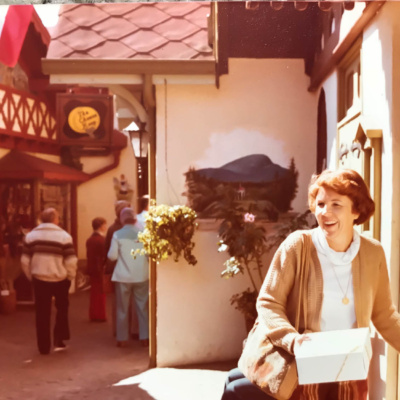 Travel As Often As Possible
Seeing my Mamaw Peggy travel to visit family and friends no matter the distance set a profound example for me that you are never too old to travel.  I love to travel and hope to continue this trend throughout my life.  It was so refreshing to have seen my grandmother flying across the country to visit my Aunt in California on a regular basis, or riding to Greenville to visit my sister & nephews or staying the weekend at with me at our home in Atlanta.  Since she loved to travel, I wonder if this is why she had a heavy foot on the gas… maybe she just couldn't wait to get there and explore!  😉  I'll try not to get as many speeding tickets as her while I take advantage of any opportunity to explore and get the most out of life just as she did.

Don't Be Scared to Try New Things or Challenge Yourself
My Mamaw Peggy was a trailblazer.  She worked professionally for over 33 years while raising a family of four children.  I can only imagine what she encountered as an early adopter of the "working mom" title.  But one of the many things that I learned from her was not to be scared to try new things.  I remember that my grandmother was the first person I knew to buy a personal computer complete with black background and function menu.  It was an original Apple Macintosh computer system, and she let me use it to create and print fun projects in what we know now as Word and Paint.  Yes, she did upgrade to a new Mac complete with email, facebook and facetime abilities in recent years – all of which she used!
She showed me how to use tracing paper and oil paints instead of just handing me a set of crayons and a coloring book.  She taught and encouraged me to play golf despite being one of the only girls on my high school golf team.   And while she had a cell phone for years, she upgraded to a new iPhone earlier this summer.  She was held numerous leadership positions in various women's organizations and was never afraid to try something new.  I will always admire her quest to challenge herself and that she never let fear of the unknown stop her from trying something new.

Proverbs 31 Woman
Last but certainly not least… My grandmother was a Proverbs 31 Woman.  You may be familiar with this saying because it has inspired many devotionals, books, and more from this very popular piece of scripture.  But I believe everyone who knew my grandmother would agree, she modeled her life closely to these verses and lead her life centered around the Lord.  In fact, these are the Bible verses I read at her funeral service:
Proverbs 31:10-31
The Wife of Noble Character

10 A wife of noble character who can find?
    She is worth far more than rubies.
11  Her husband has full confidence in her
    and lacks nothing of value.
12  She brings him good, not harm,
    all the days of her life.
13  She selects wool and flax
    and works with eager hands.
14  She is like the merchant ships,
    bringing her food from afar.
15  She gets up while it is still night;
    she provides food for her family
    and portions for her female servants.
16  She considers a field and buys it;
    out of her earnings she plants a vineyard.
17  She sets about her work vigorously;
    her arms are strong for her tasks.
18  She sees that her trading is profitable,
    and her lamp does not go out at night.
19  In her hand she holds the distaff
    and grasps the spindle with her fingers.
20  She opens her arms to the poor
    and extends her hands to the needy.
21  When it snows, she has no fear for her household;
for all of them are clothed in scarlet.
22  She makes coverings for her bed;
    she is clothed in fine linen and purple.
23  Her husband is respected at the city gate,
    where he takes his seat among the elders of the land.
24  She makes linen garments and sells them,
    and supplies the merchants with sashes.
25  She is clothed with strength and dignity;
    she can laugh at the days to come.
26  She speaks with wisdom,
    and faithful instruction is on her tongue.
27  She watches over the affairs of her household
    and does not eat the bread of idleness.
28  Her children arise and call her blessed;
    her husband also, and he praises her:
29  "Many women do noble things,
    but you surpass them all."
30  Charm is deceptive, and beauty is fleeting;
    but a woman who fears the LORD is to be praised.
31  Honor her for all that her hands have done,
    and let her works bring her praise at the city gate.
This scripture does a wonderful job summarizing the qualities that represent my Mamaw Peggy.  I am honored that I was able to read this passage at her service.  She lived an exemplary life that will continue to inspire me as she watches over us all from heaven above.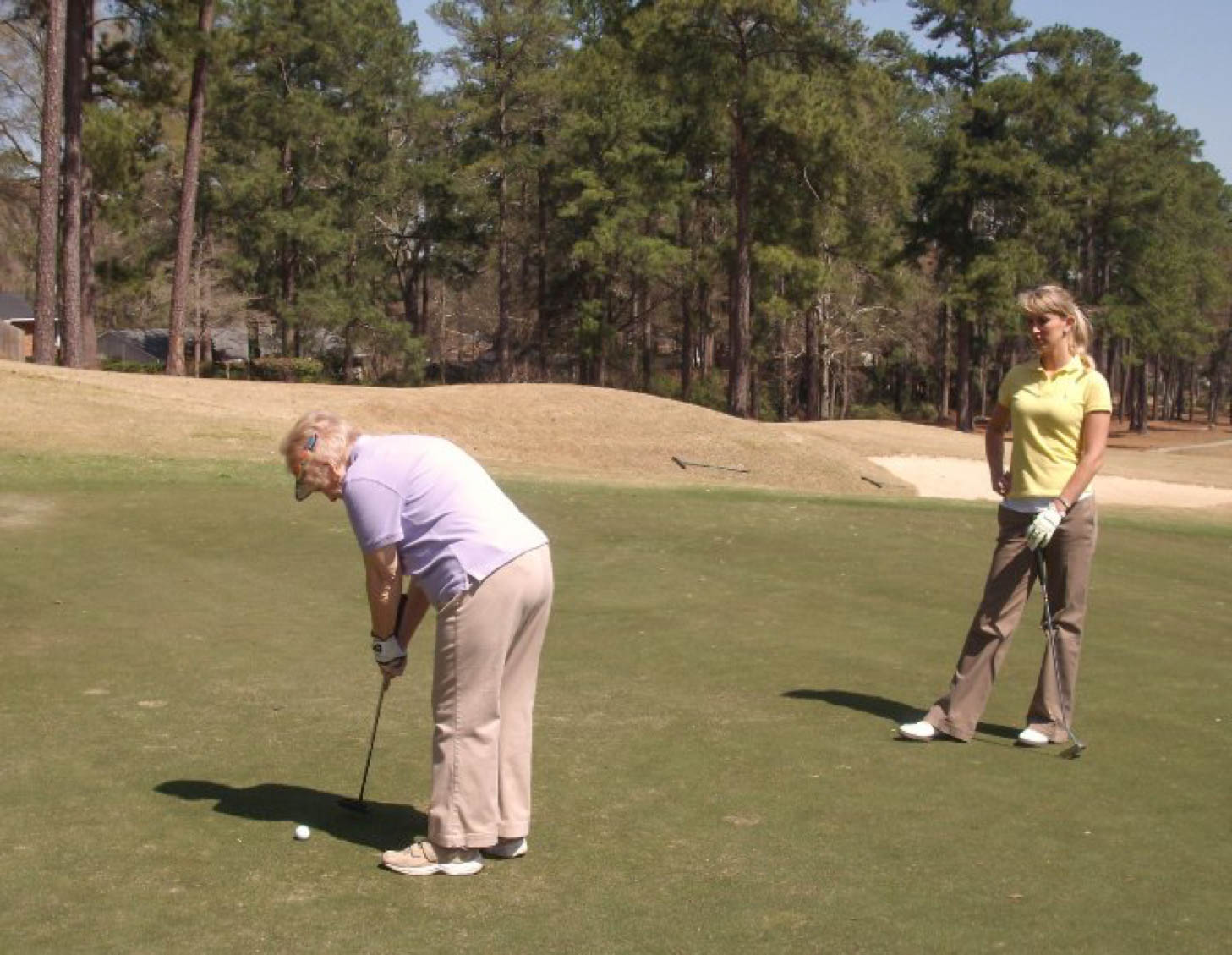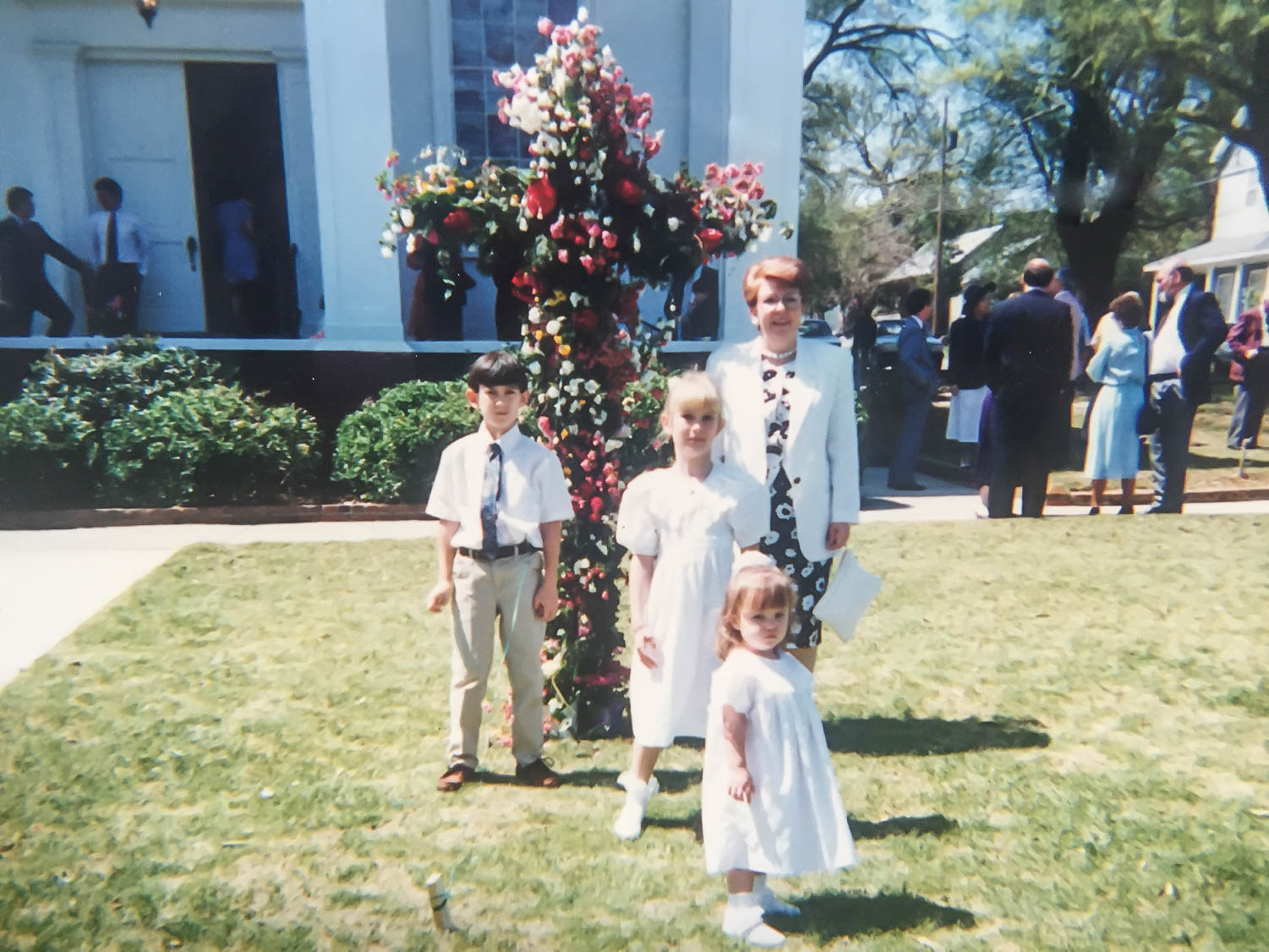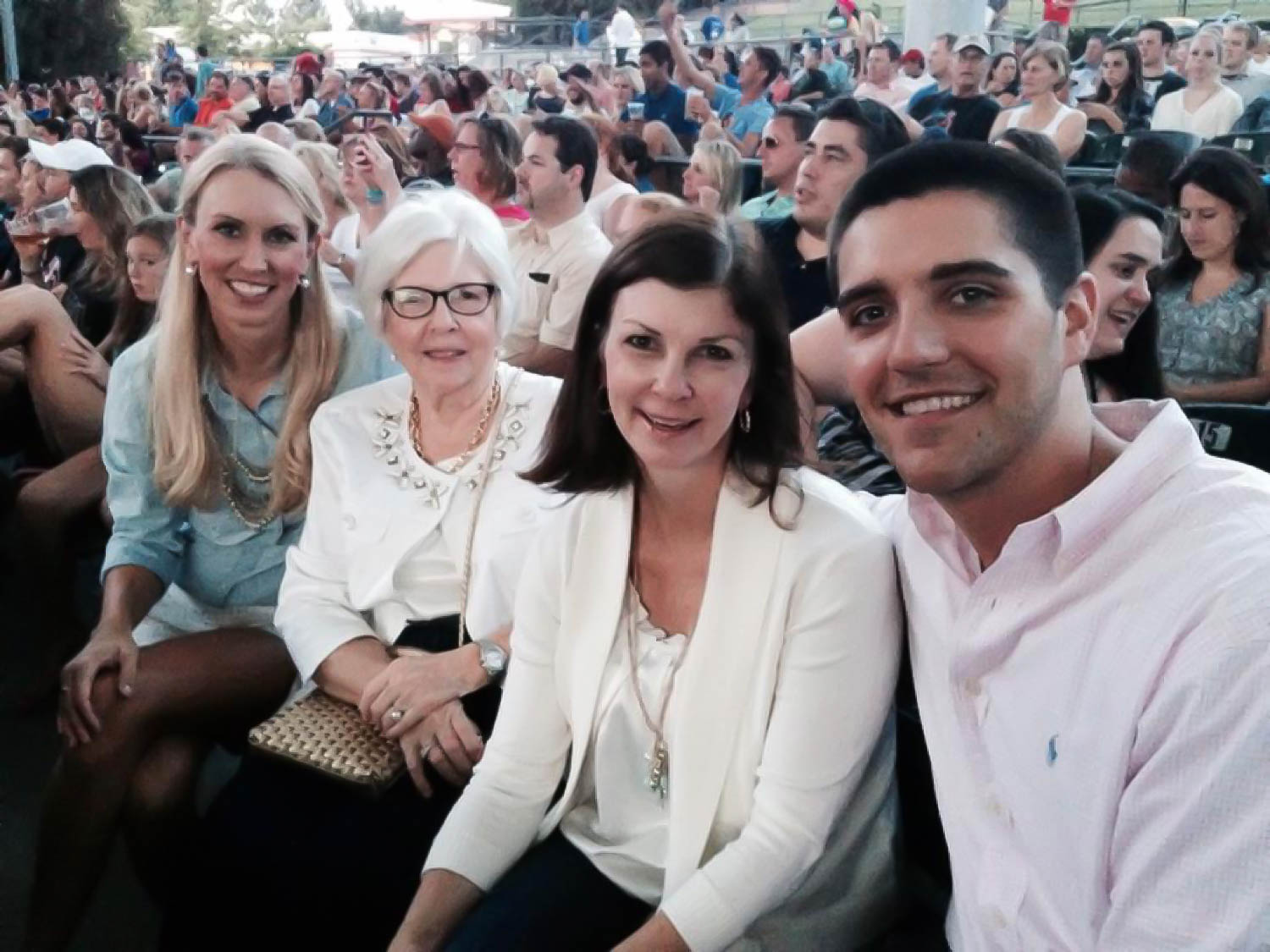 As you may see now, my grandmother meant the world to me.  She was just as beautiful on the inside as she was on the outside, and I will continue to aspire to make her proud.  I will count myself lucky if I can become even half the woman that she was.  Again, I am so thankful for the time I was blessed with Mamaw Peggy in my life and all that I learned from her.  I hope these life lessons that I learned from my grandmother will inspire you to live a more positive and fulfilled life.  I also wanted to share her story regarding the amiodarone, so please be cautious if you or a loved one is prescribed this medication.  I understand my grandmother's reaction was rare, but I still wanted to share it with you.  Let her life lessons be an example that you can always chase your dreams, never share too much love in your heart and should live life to the fullest.  You never know how much time you have with the ones you love, so let's make the most of it.