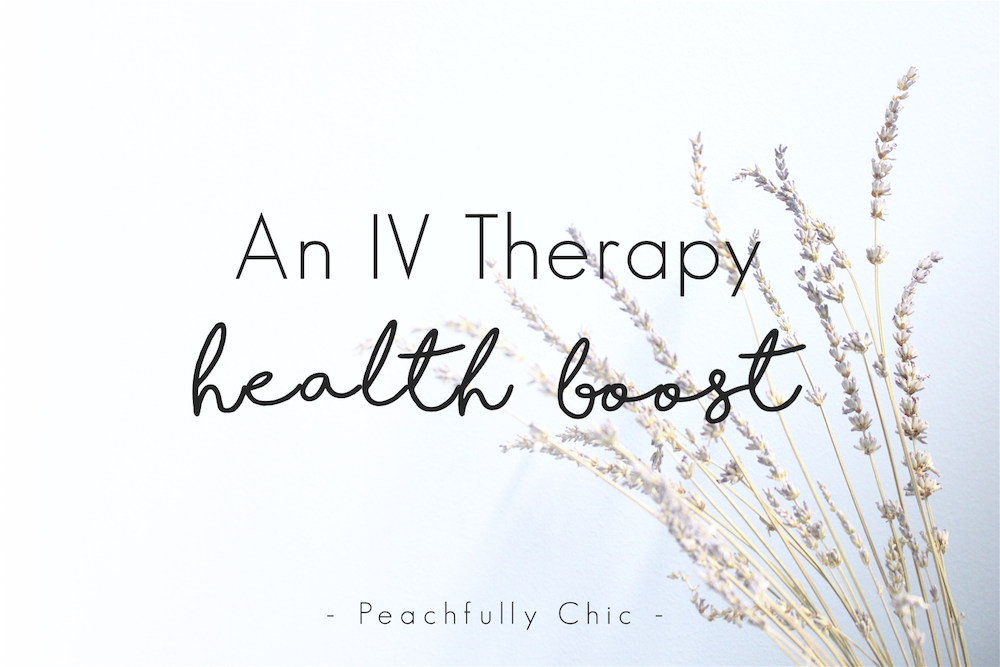 Since getting active and leading a healthier lifestyle has been top of the radar this year,  I have definitely had some high and low energy days. Trying to build a healthier body and restoring some of that energy, I recently had the opportunity to try my first IV Therapy session with Replenish in midtown Atlanta.
IV therapy is short for intravenous therapy which is the infusion of liquids directly into the vein.  Replenish serves up vitamins, minerals, and antioxidant therapy that offer a 100% absorption rate and supports a healthy lifestyle.  IV therapy allows the administration of higher doses of essential nutrients to enhance your body to function at its peak potential (nutrient wise).
IV Therapy Helps To:
Combat Dehydration
Boosts Energy
Eliminate Nausea (ie: great for pregnant women)
Reduce Bloating
Reduce Electrolyte Imbalance due to prolonged exercise (ie: great for athletes!)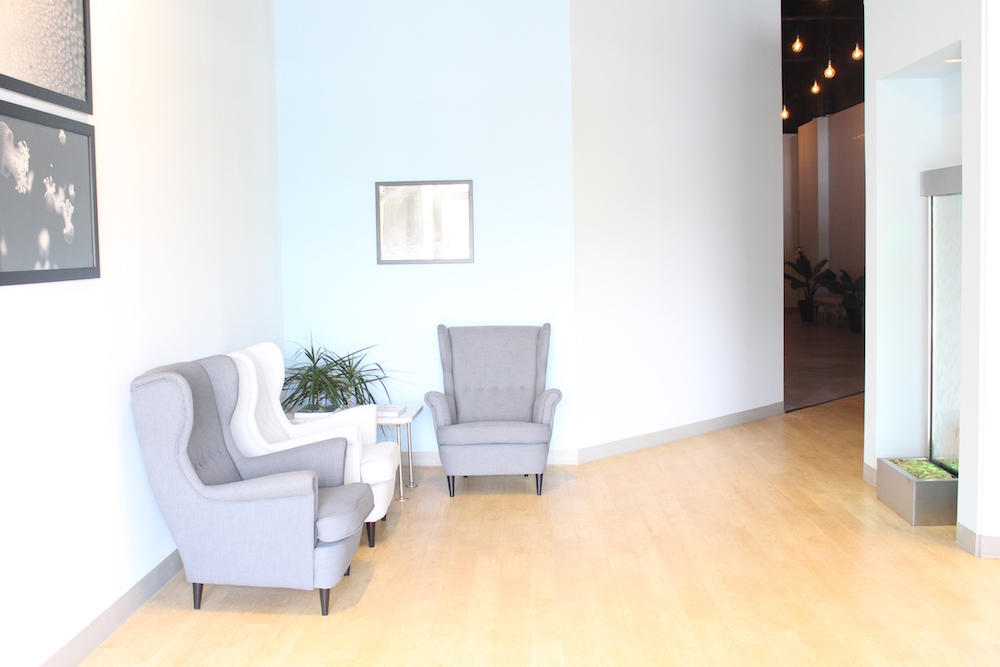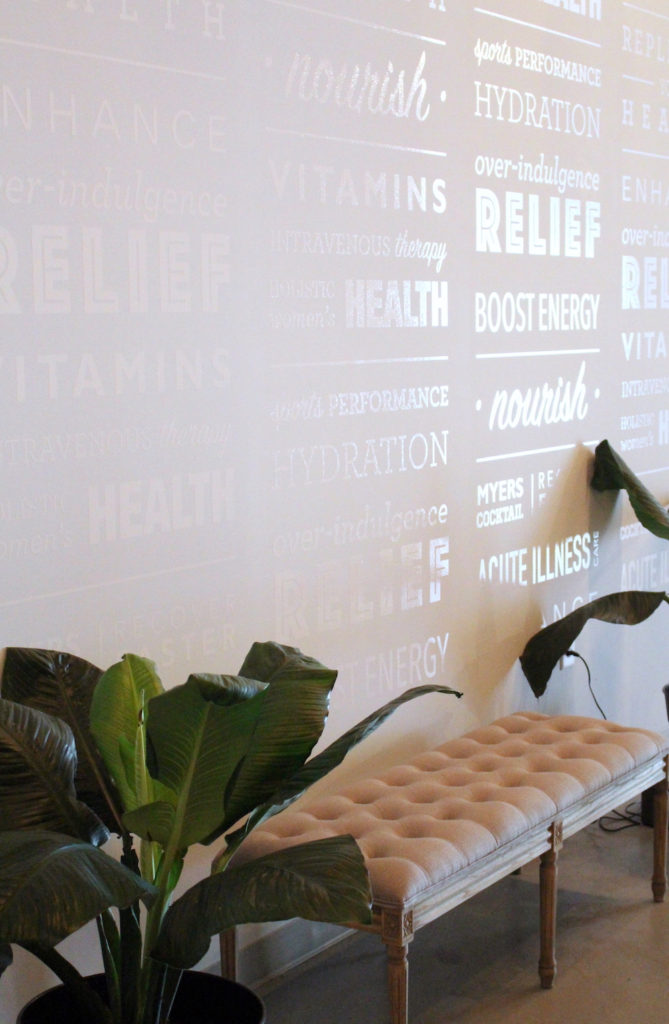 Set in East midtown Atlanta, Replenish brings a calm inviting environment perfect for relaxation while you fill your body with essential nutrients and other goodness.  I was warmly greeted to the spa-like entryway with soothing sounds from the indoor waterfall and beautiful ambient music.
The rooms were fixed with zero gravity chairs for me to sit back and relax as I took in the cool mixture of electrolytes, vitamin c, B6, B12, and B complex.  You can choose to sit back and relax in a dim room, peruse the latest issue of Garden & Gun, or catch up on some Netflix on the TV in each room.  The IV therapy chilled my arm completely, but thankfully the rooms came with plush throws to keep my bundled and warm.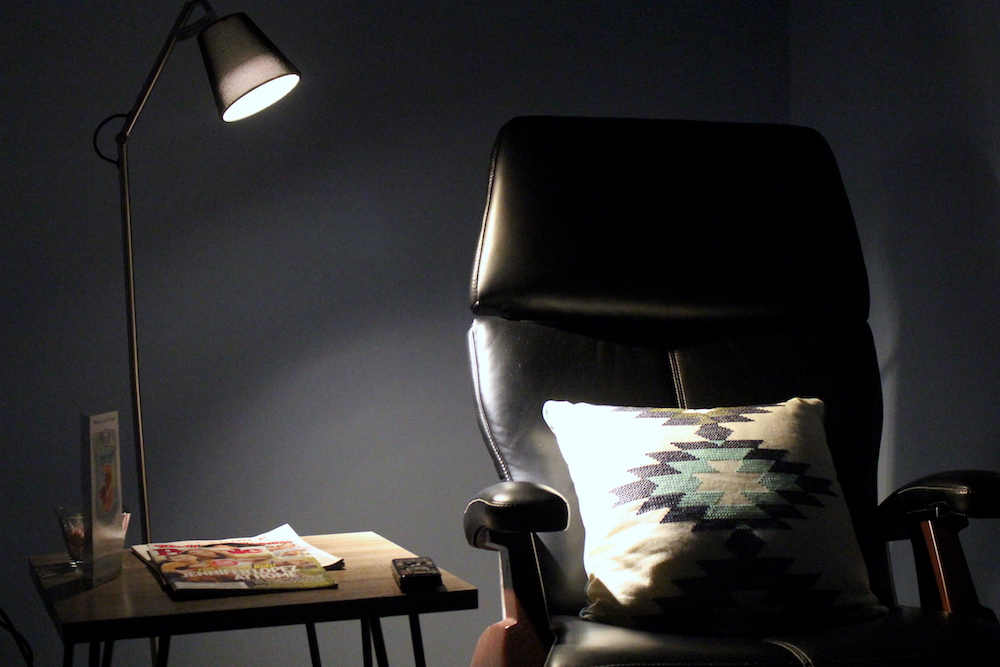 Replenish offers some very popular pre-mixed "cocktails" to enhance your body, but you can also choose from their a la carte options. Some of the boosts you can add into your "cocktail" at Replenish:
B Complex 100:  Energy & Immune Boost
Biotin: Beautiful Skin, Hair, & Nails (also treats depression)
BCCA: The Muscle Builder
Vitamin B5: Stress Reducer
Vitamin B6: Mood Enhancer (ie: great for Premenstrual Syndrome PMS or preggo morning sickness)
Vitamin B12: Energy & Endurance
Vitamin C: Immune System Enhancer
Calcium: Strong Bone Builder
Folic Acid: Birth Defect Prevention
Glutathione: The Anti-oxidant
Glutamine: Muscle Recovery
Magnesium: The Regulator & Muscle Relaxer
Zinc: Immune Booster (ie: great for vegetarians & those with GI disorders)
Toradol: NSAID (helps with body aches, headaches, muscle soreness)
Zofran: Anti-nausea & vomiting (ie: great for food poisoning, migraine headaches, & alcohol hangovers)
Pepcid: Upset Stomach / Acid Reflux Reducer (ie: great for acid-reflux in pregnancy, after alcohol, &/or spicy food).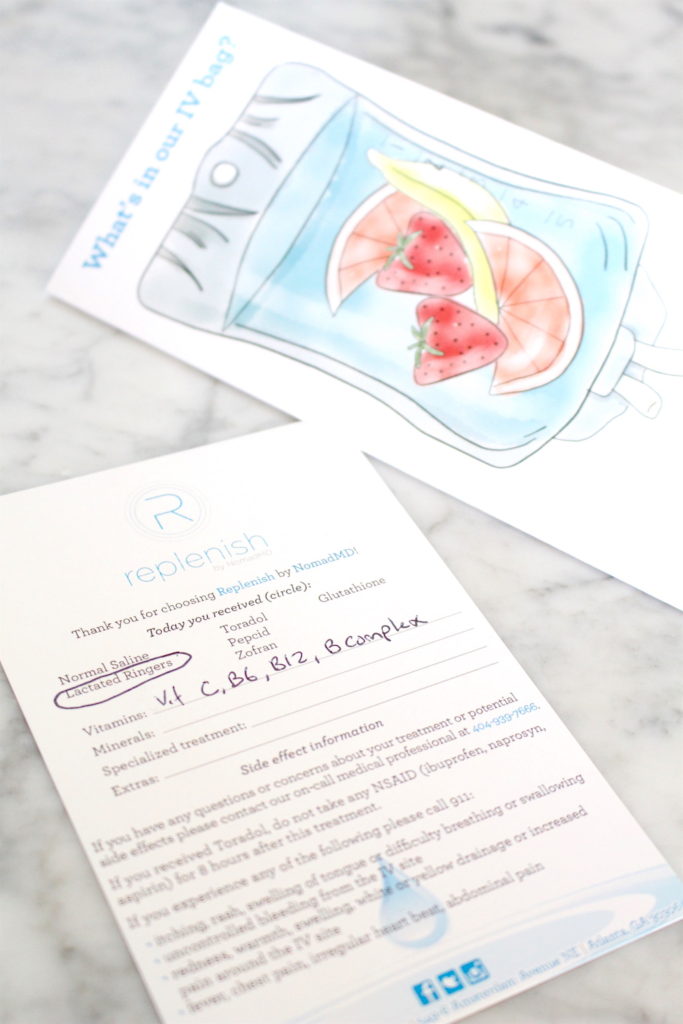 While a lot of people may have heard of IV Therapy as a "Hangover Cure", you can see from all the added benefits above that it's really for anyone looking to live a healthier life.  I definitely recommend checking out Replenish and talking to them about your specific needs.  They will be able to direct you into the best "cocktail" to meet your desired results!
Therapy sessions last between 20-40 mins (mine was only 20 minutes cuz apparently this girl has "large veins" and my body sucked up my cocktail haha).  Typically you can just do a maintenance therapy 1-2x per month, or hangover therapy once a week.  You can potentially go more often depending on what type of boost you are getting, but you definitely don't want to wear out your veins, so make sure you ask for best practices for your situation.  They've got membership plans for discounted rates if you're going to go more often too!
You can check out Replenish on Facebook, Twitter, or Instagram… and tell them I sent you if you end up making it by there!