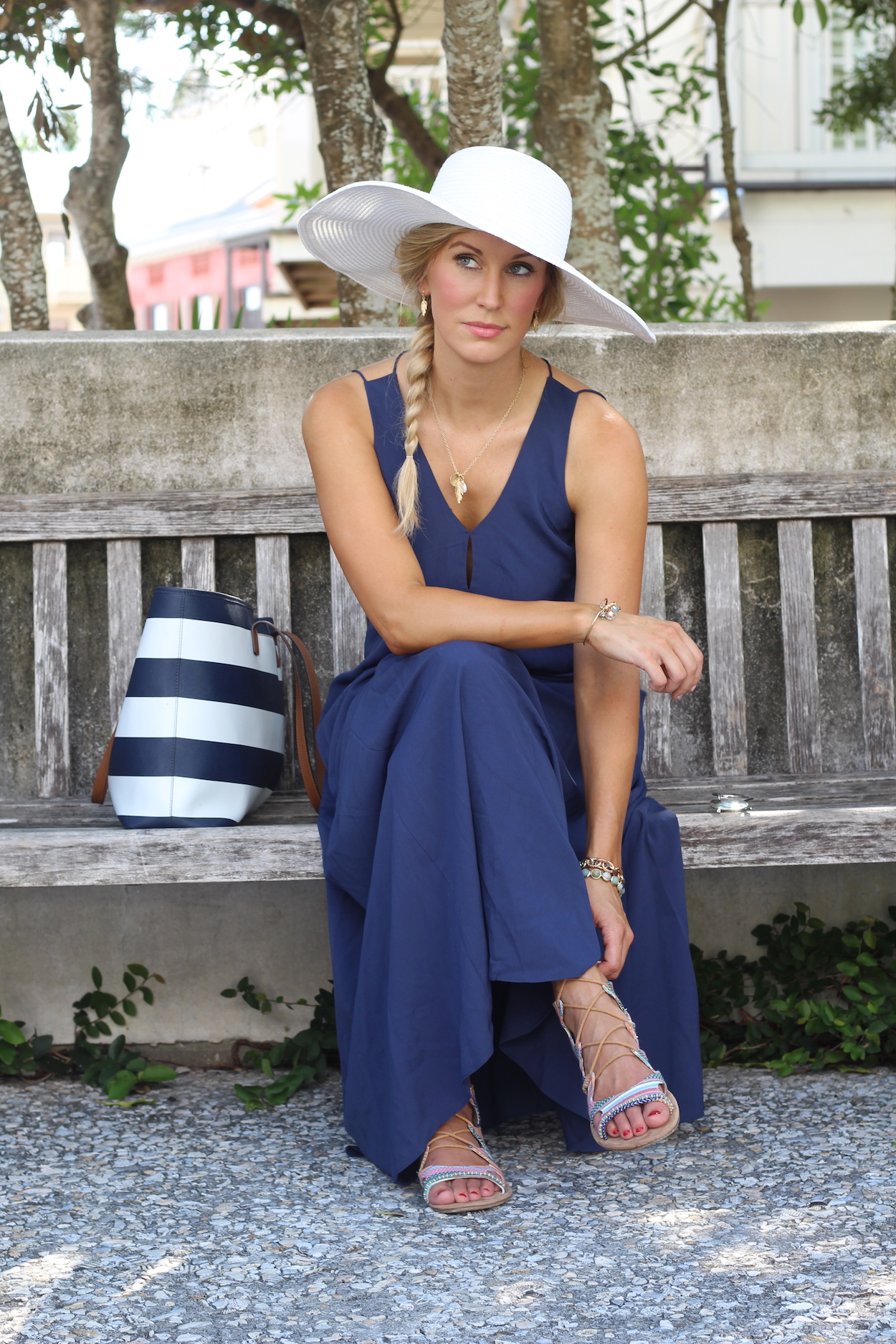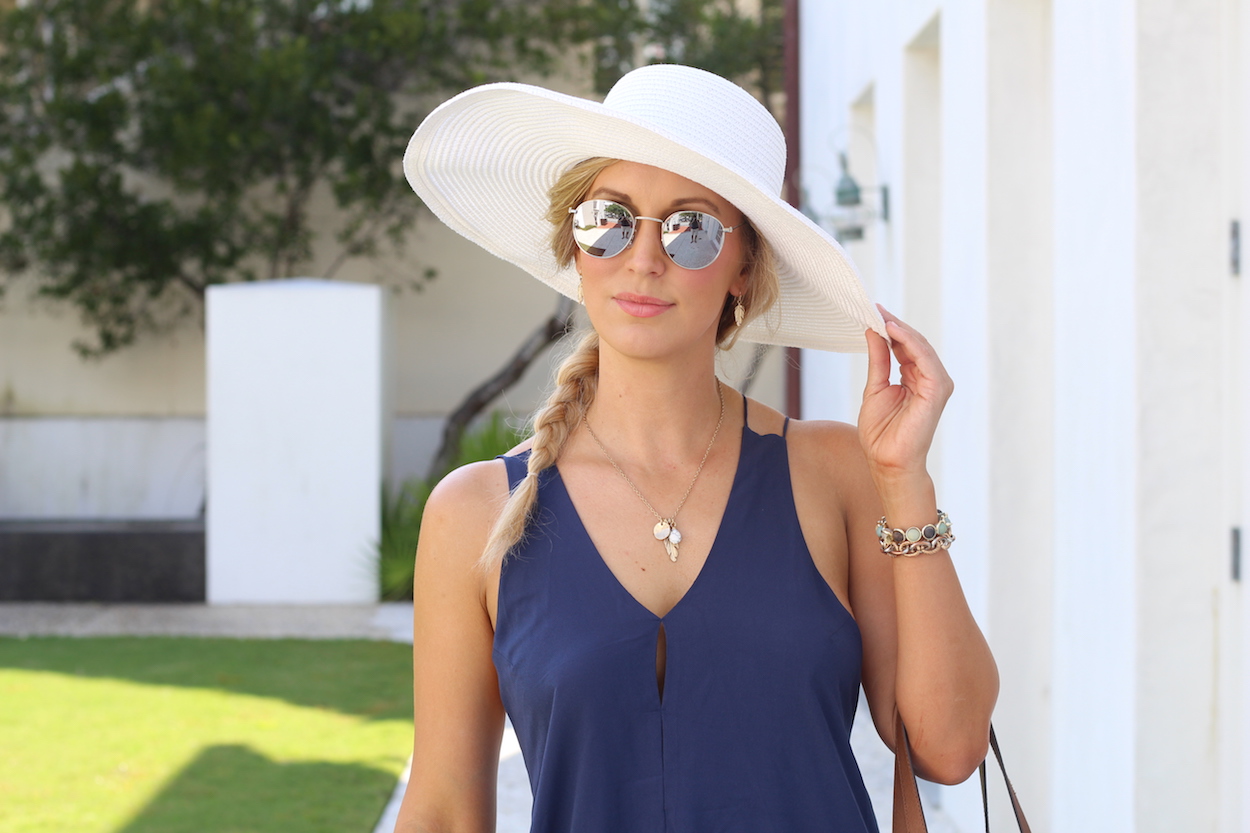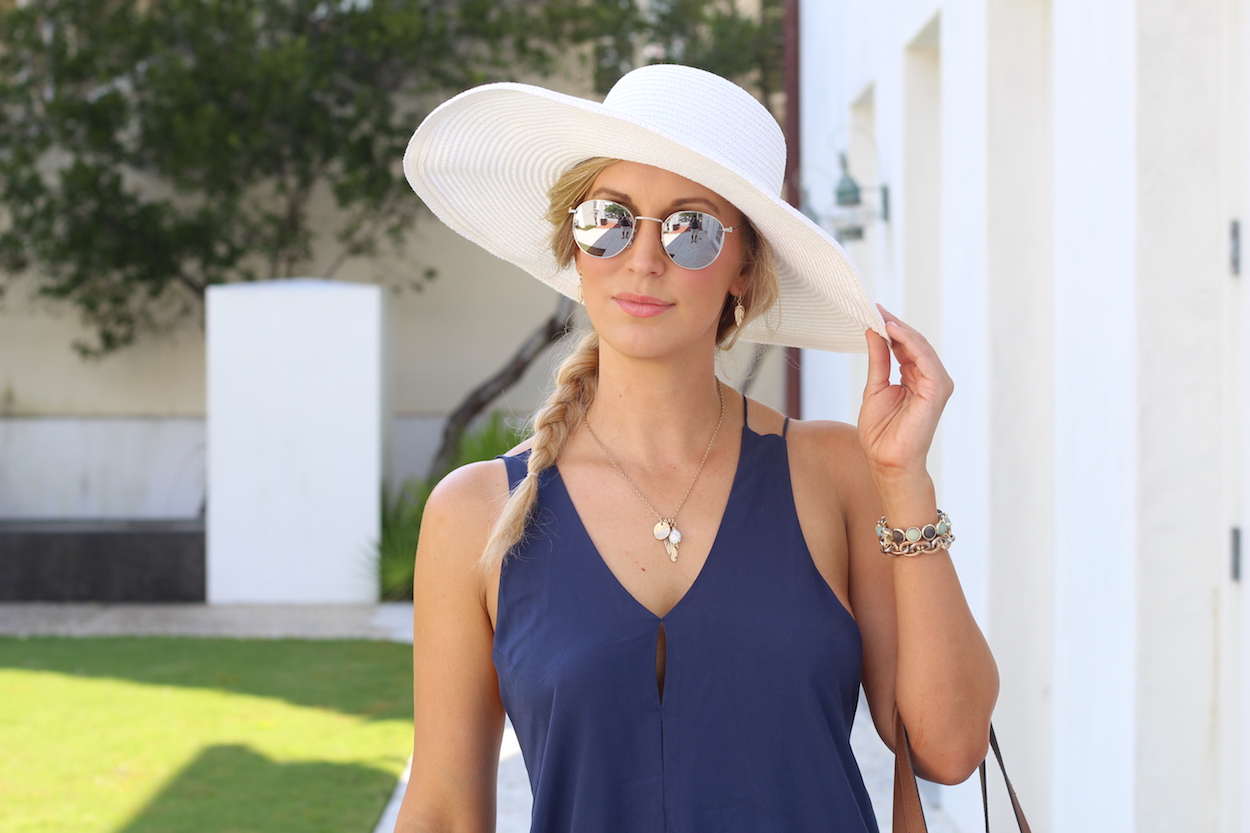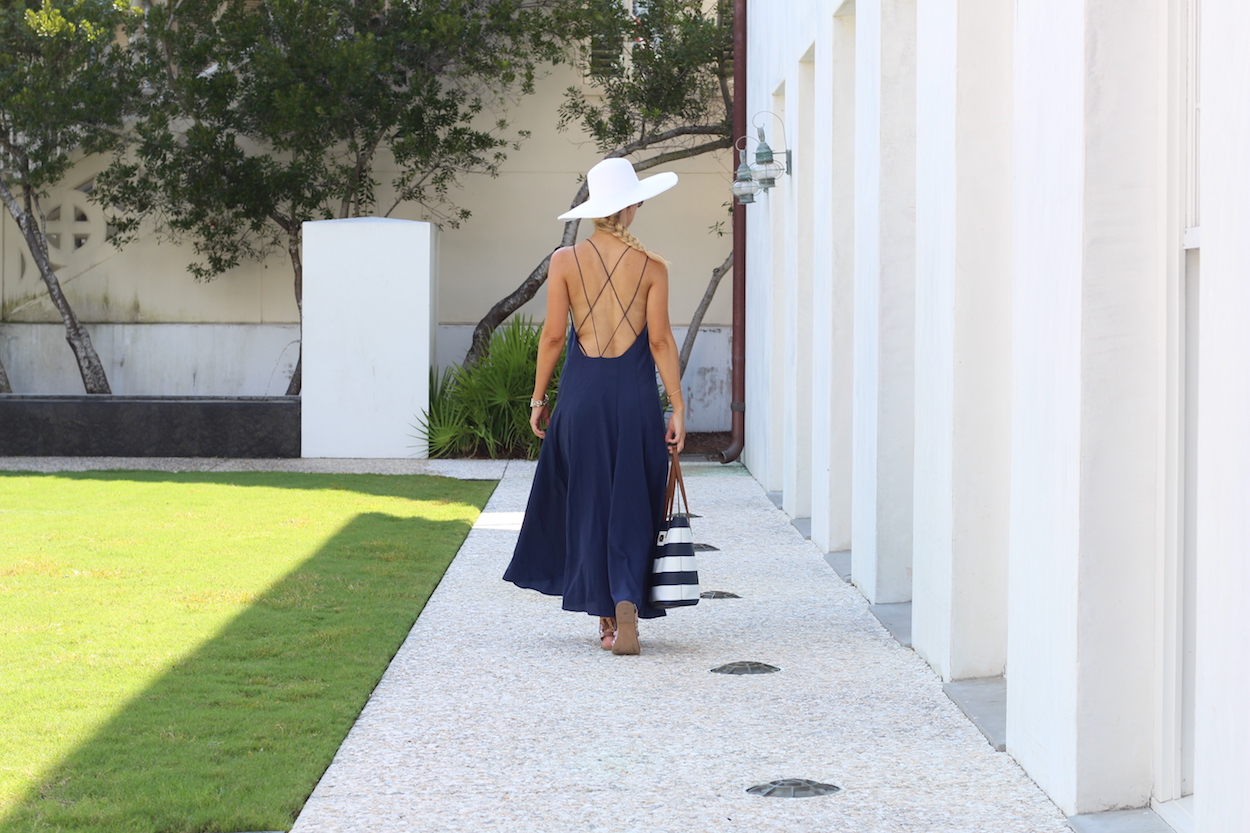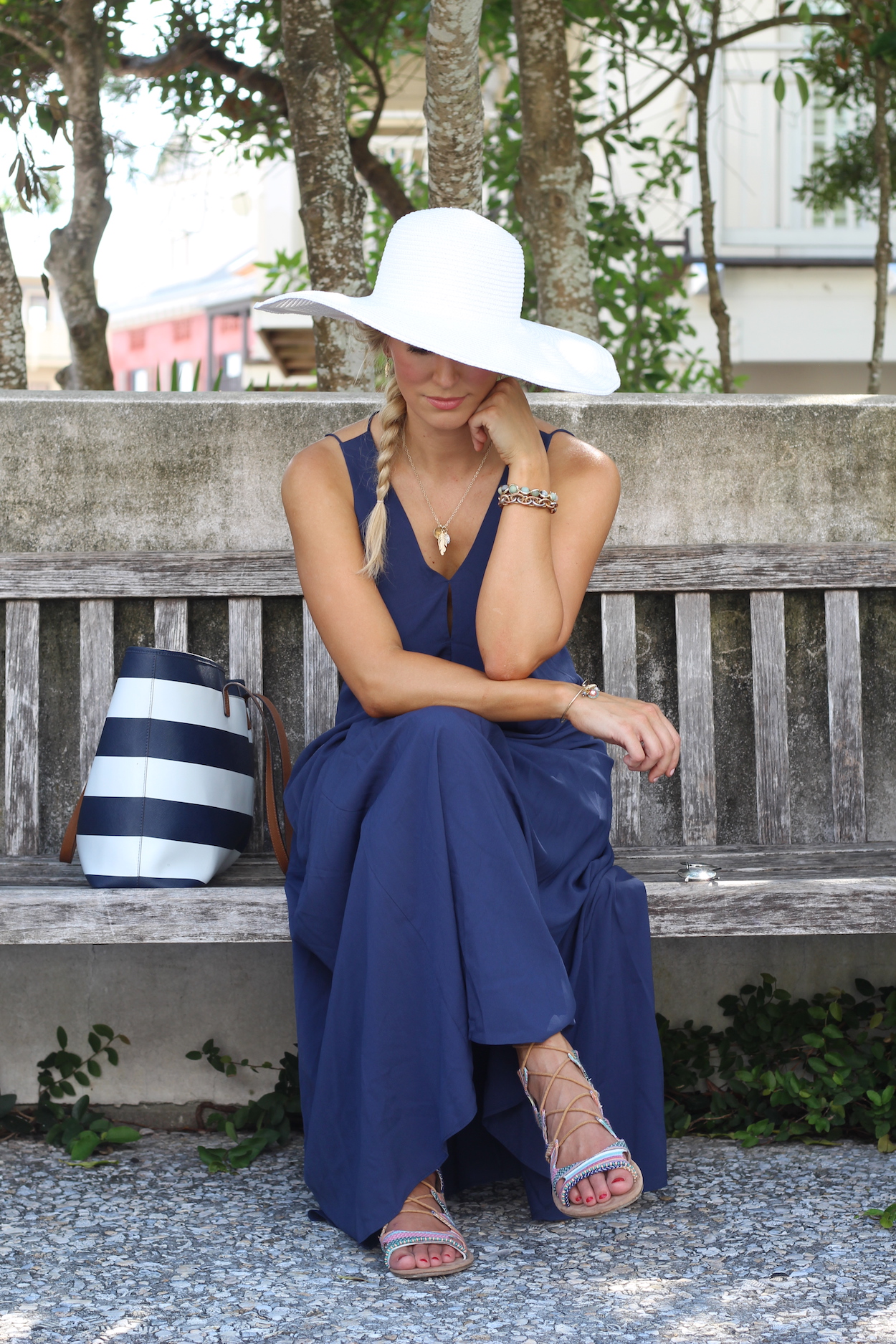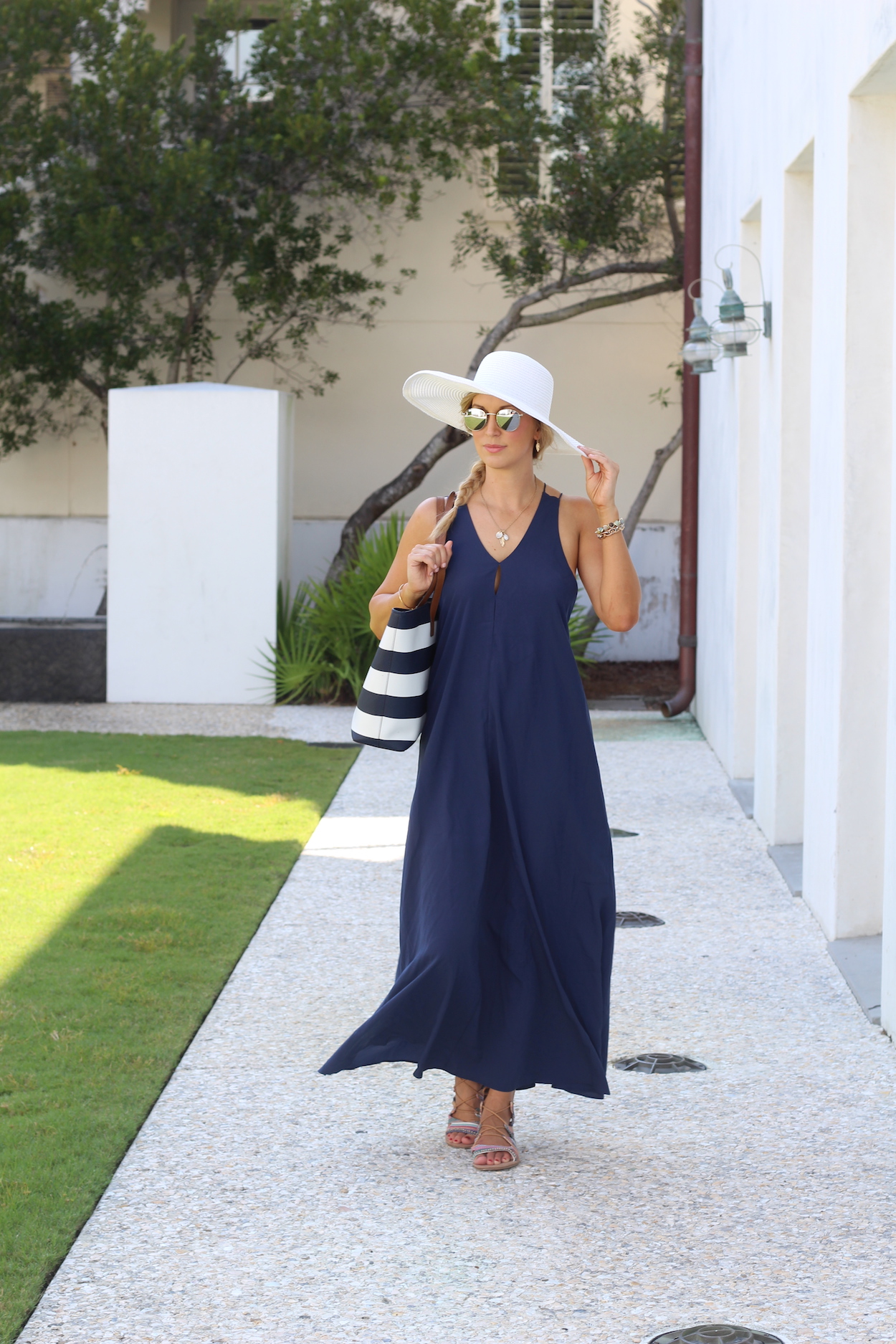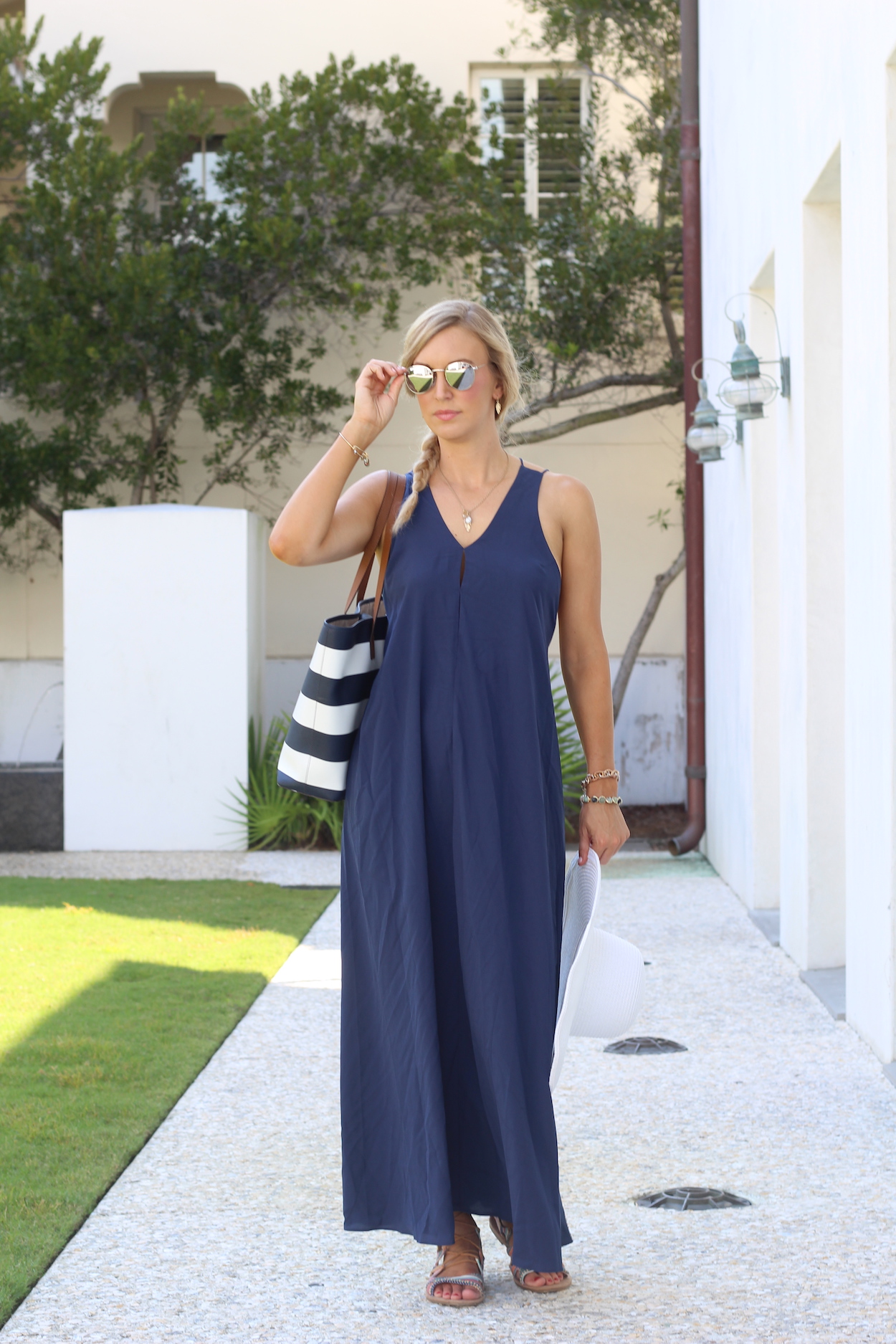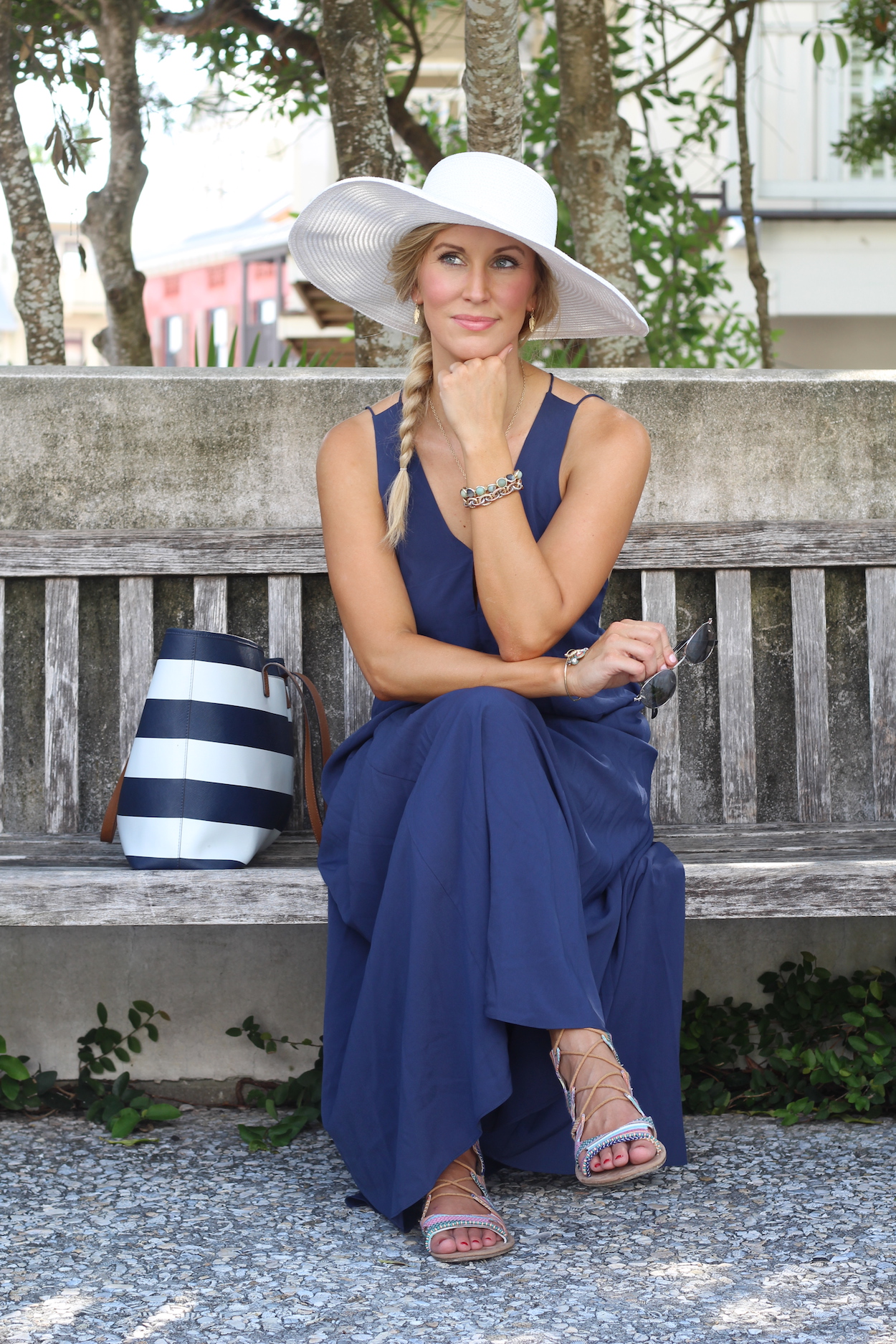 If you've noticed, I'm still sharing all my summer escapades from our trip to 30A including the fun video recap and photos of all our explorations.  I'm not quite ready to give up on those lingering memories of the summer sun kissing my shoulders below the brim of my hat or the taste of salty air lingering on my lips.  But as the temperature drops and vibrant leaves turn and fall from the large oak tree adorning our front yard, I'll just have to look back on this gorgeous navy maxi dress from Cypress and 5th and these colorful Coolway sandals reminiscing of my time in 30A staying in Alys Beach.
---
Similar styles you can shop:
---
This flowing navy maxi was the perfect look to sport as you shop around seaside towns like Alys Beach or grab a quick al fresco lunch in Rosemary Beach!  I tend to seek out stylish and comfortable looks for my travels and this might have been my favorite all season.  I love wearing hats whenever possible to add a little extra protection from the brilliant summer sun.  Besides it being a beautiful trip galavanting around the local haunts, combine that with a great delicate maxi dress and bright colorful sandals and send me on my way to the next adventure!