Atlanta Food Truck Favorite:
It's Thursday!  So that means two things:
1.  I'm one day away from the weekend – woohoo!
2.  The Yumbii Food Truck is parked outside my office today.
I work near the intersection of West Peachtree and Peachtree Streets in midtown, and for the most part, I really love the location – short commute, and easy to quickly jump on the interstate.  Until lunch time that is.
When I'm not hopping around the city to make a meeting, there are only two options if I don't want to jump in my 4Runner to leave my office during lunch. I can walk across the street to LPC or Joli Kobe.  And after working in this office for almost two years, there's only so much repetition my taste buds can handle.  This is why I'm happy it's Thursday!
Each week, the Yumbii Food Truck parks outside our building and it provides a nice alternative.  I think part of the reason I'm a fan of Yumbii, is because it reminds me of working in NYC when I could walk out of the Conde Nast office in Times Square, battle through the tourists to grab food from a plethora of options on every block, and head over to Bryant Park to sit under the trees while I enjoy my lunch.  It was the ultimate change in scenery during my midday break from a busy day running around the 7th floor at Vanity Fair.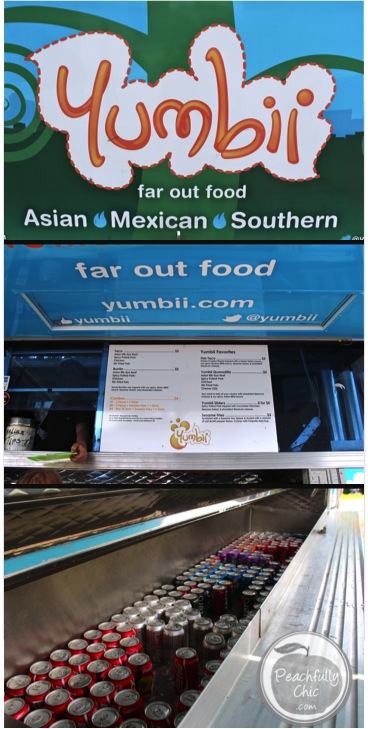 But back to present day Atlanta, and the fun food I can grab from this whimsical little food truck.  Yumbii serves a hybrid of Asian and Mexican fusion food.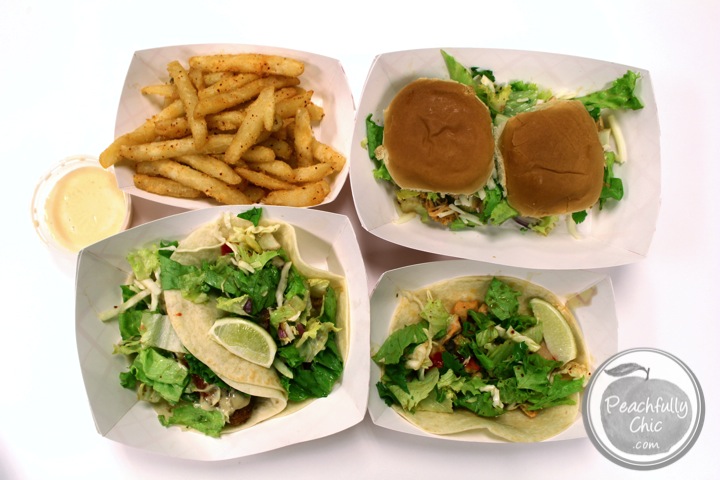 I ordered the sliders and a Chicken Taco, while my coworker ordered Fish Tacos and Fries with Queso Dip.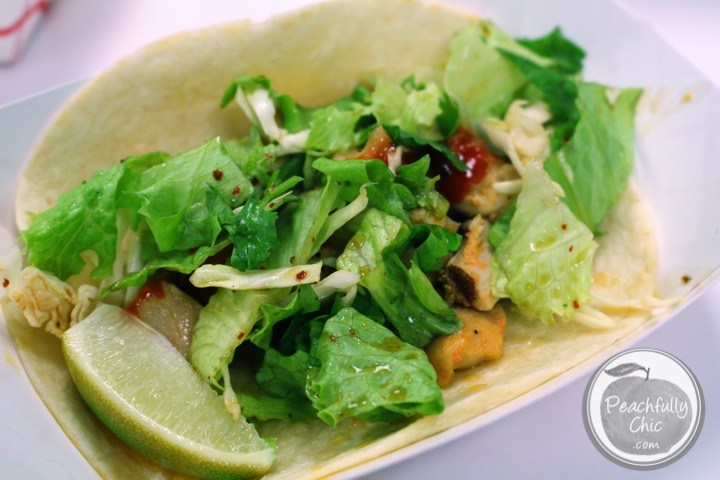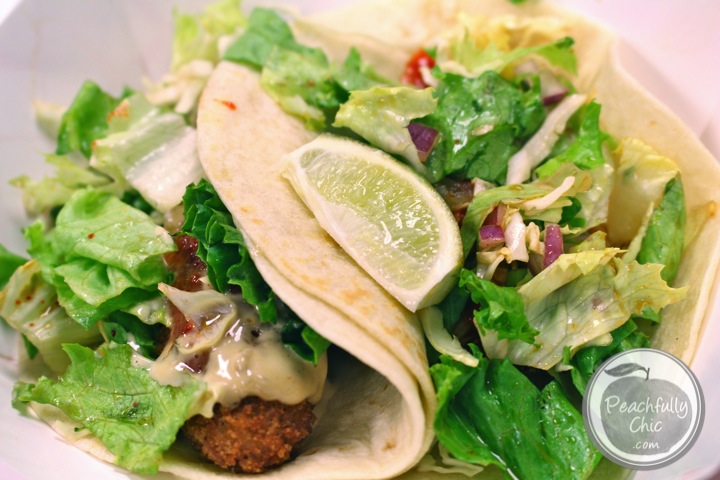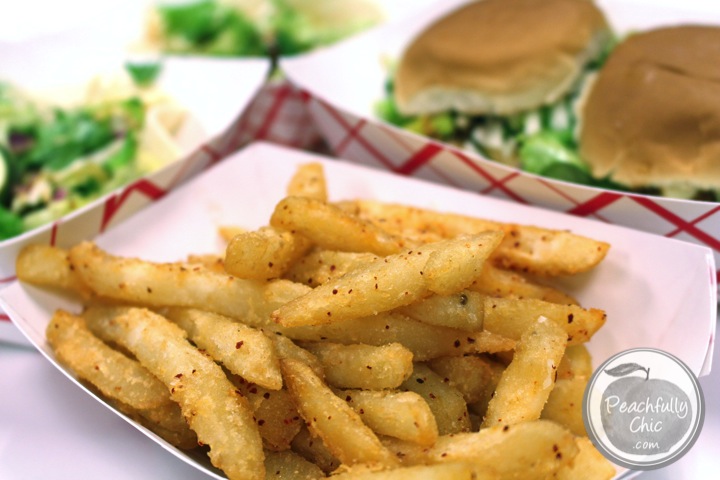 The cucumber slaw on my sliders really pushed the flavors over the edge. It was delish! I think it's pretty safe to say that although I won't make it out every Thursday, the Yumbii Food Truck in Atlanta will definitely have a returning customer.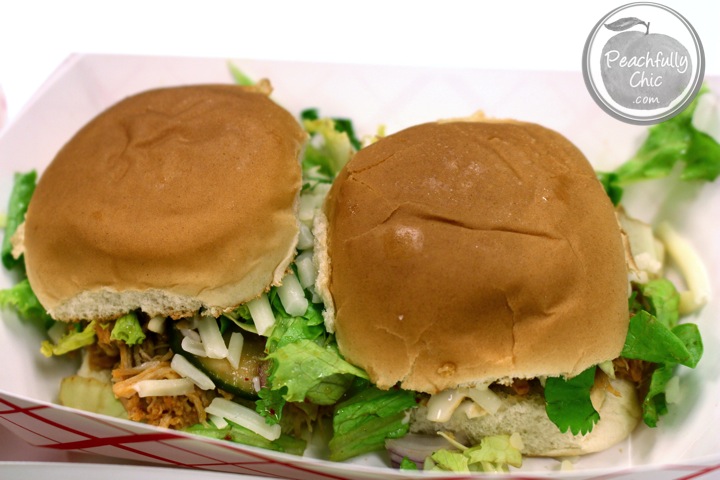 It's making me hungry just posting these pics!! So keep a look out for Yumbii scooting around…. And try the sliders + let me know what you think!