Kicking Cancer's Butt One Crawfish @ a Time:
When I started the "Spring Into Change" Challenge at Cyc Fitness earlier this year (70 days of beat-based cycling – WHAT!?!), you might remember that I shared my first thoughts and class experience here, and you might also remember that Cyc brought in a DJ named, Daniel Gura, for one of the first classes.
It was great meeting Daniel, and in addition to him being a DJ, he also works with Crawfish for Cancer, an organization dedicated to raising funds for research for multiple myeloma cancer by providing events that cater to young professionals to raise much needed funds in the fight against this currently incurable disease.  Multiple myeloma is a cancer of your plasma cells, a type of white blood cell present in your bone marrow. Plasma cells normally make proteins called antibodies to help you fight infections.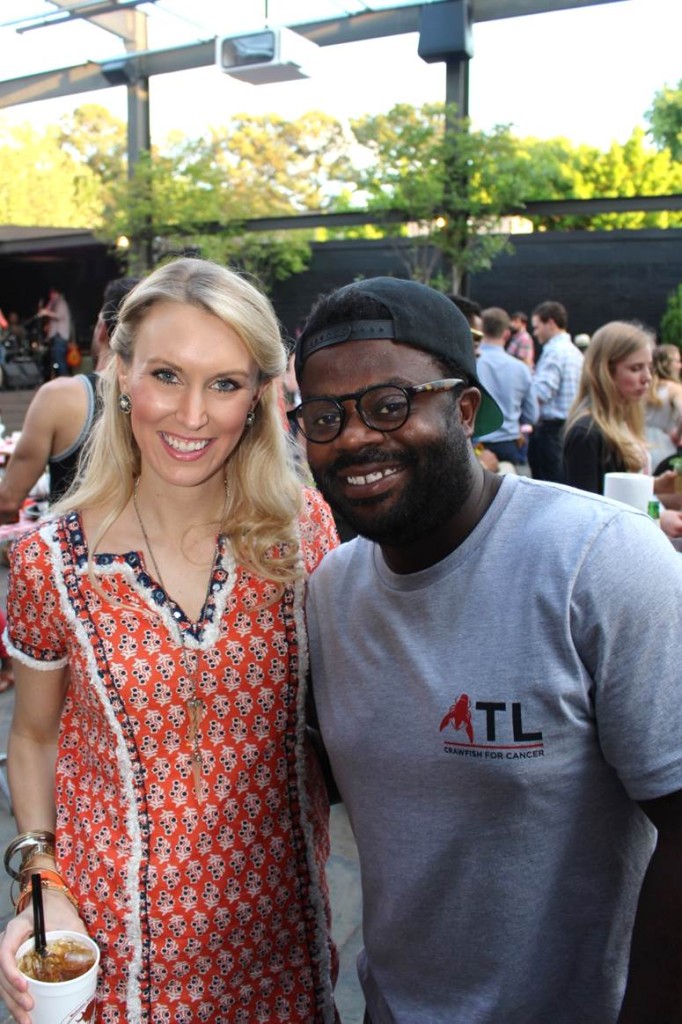 Last weekend I had the chance to attend the 2nd Annual Crawfish For Cancer Atlanta Fundraising Event hosted at The Ivy in Buckhead.  The organization has six events in six cities (Atlanta, Charleston, DC, Chicago, Boston, & New York).  They're halfway through the city tour with Charleston, DC, and now Atlanta under their belt.  BUT if you're looking to have some fun at one of the Crawfish for Cancer events… you're in luck!  NYC, Chi-Town, and Bean Town are still on the roster!
New York – May 16th  (7th Year!)
To help promote the event in Atlanta, they crafted this impressive art at the Krog Street Tunnel   …Which they then used on Crawfish For Cancer t-shirts for the event!
I can't even begin to tell you how much food they must have gone through!   The tables were constantly stocked with pounds of crawfish, potatoes, corn and sausage!
Did someone mention live music?  YES!  I'm such a huge fan of live music, they had a great band playing throughout the night that added such a fun chill vibe to the whole event…
Firefly Vodka was one of the sponsors and let's just say I took full advantage of the open bar and indulged with Peach Tea Firefly Vodka… Add a splash of ice and I was in heaven!
What's more perfect than Peach Tea for a Peachfully Chic girl?!?  
…I'm thinking I should probably be Firefly's new spokeswoman 😉
I do have a confession to make.
You may be shocked….
But although I have attended many a crawfish boils growing up in the south…
This was the very first time I had ever been brave enough to try it!
–
And Guess what???
I LOVED it!!!!
–
So to anyone out there who's never tried crawfish… you should.  Trust me.  You'll love it.  Enough said.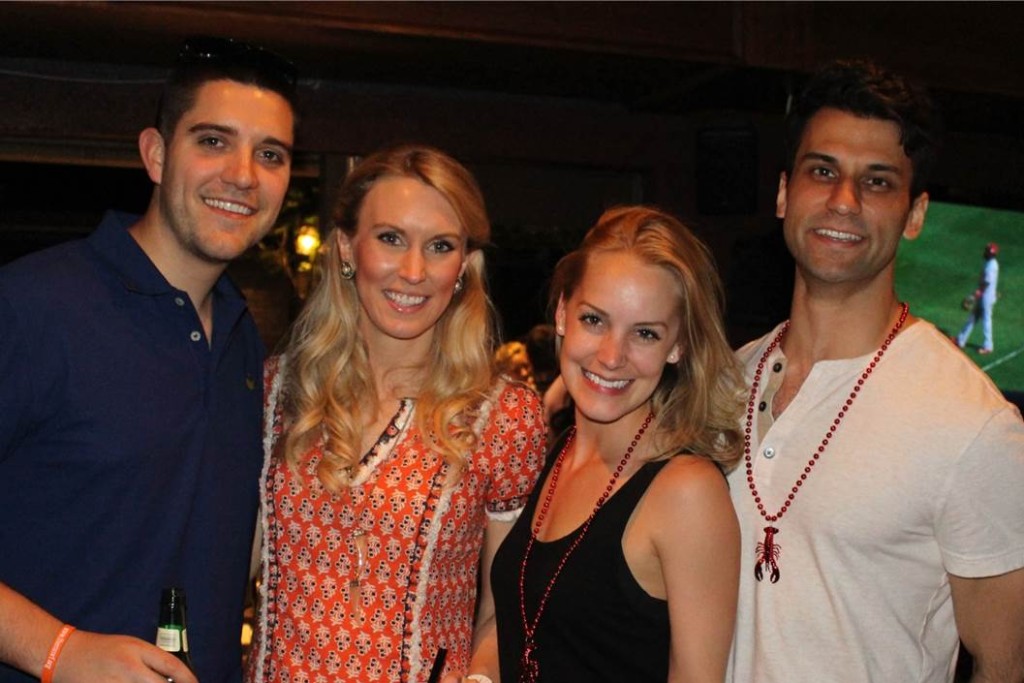 The rooftop patio at The Ivy was probably the perfect spot for an event like this.  And although I've been to The Ivy many times for various GNO or happy hour, this is was the first time I've really ever spent time upstairs and it was great.
The weather couldn't have been more perfect (75° F on the first weekend in May!) and it was so much fun running into old friends!
Ran into blogger/writer Kacie Lett and it's always a good time catching up with this girl!
If you like witty and fun writers, you should definitely check out Kacie on Instagram and Twitter, and stay tuned from more from her on sites like Witty + Pretty!
Finally as the band wrapped up and the sun was set, Daniel whipped out the tools of the DJ trade and took over the party!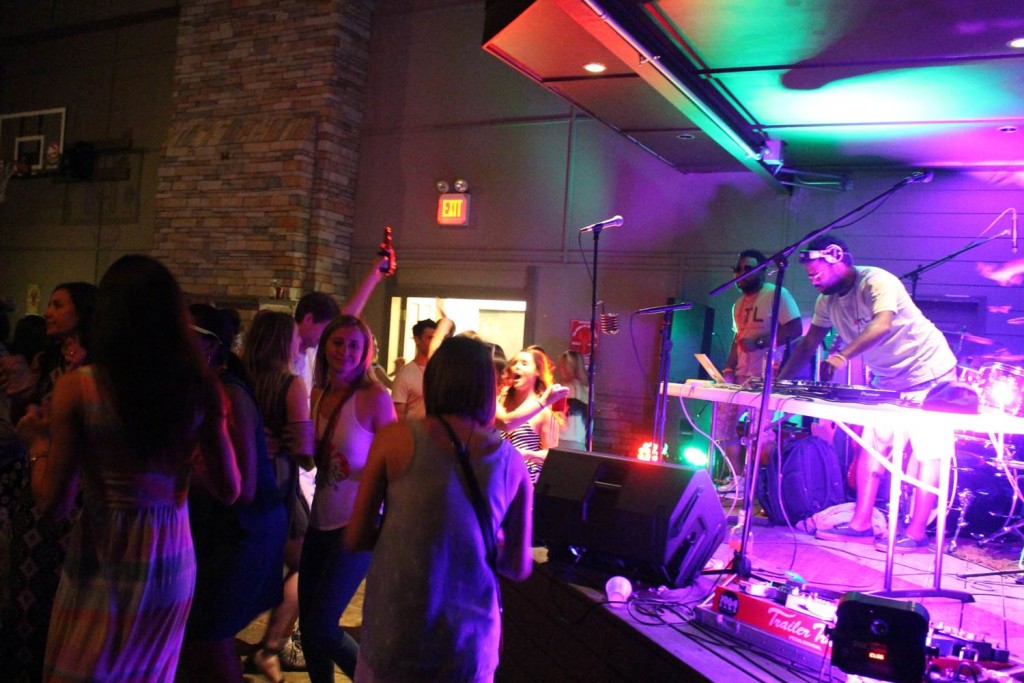 I'm already looking forward to attending next year… and like I said before, this is a city tour event series for such a great cause, that if you have the opportunity to attend on of the Crawfish for Cancer events, I highly recommend you pick up some tix and head on over!
With an open bar, unlimited food, live music, and more…. how can you go wrong!?!
'Til next year for me….