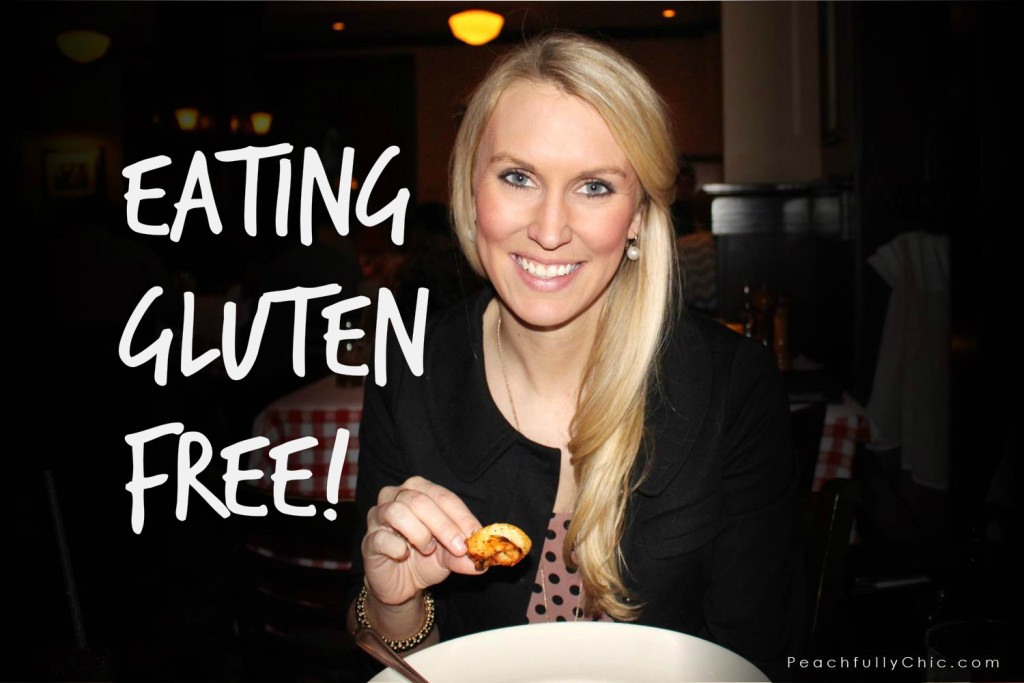 Yummo!
No peeps, I haven't all of a sudden developed a problem with gluten, but I was invited to the Maggiano's around the corner to try their new gluten-free menu when it debuted on April 30th.  And since I know a few friends/family who are gluten-free (here's looking at you Aunt Lois!), I thought this would be fun to share with you exactly what Maggiano's is up to this summer with these specials.
What's all the fuss about Gluten???
According to Google, gluten is "a substance present in cereal grains, especially wheat, that is responsible for the elastic texture of dough. A mixture of two proteins, it causes illness in people with celiac disease."
So the two proteins in gluten are gliadin and glutenin. It is the gliadin part that people react negatively to.
Ever think about GLUE?  Well gluten is actually derived from it's glue-like properties!  Apparently your body doesn't really like the idea of glue-like properties hanging around your insides.
With celiac disease, basically your immune system mounts an attack on gluten because it's viewed as a foreign invader (kind of like bacteria), and your intestinal walls are also attacked during this too.  Because your immune system attacks BOTH the gluten and your intestinal walls, celiac disease is considered an autoimmune disease.
The attack can result in degeneration of the intestinal wall, and could lead to to nutrient deficiencies, fatique, anemia, various digestive issues, and even an increased risk of many serious diseases.
Here comes the crazy part……
1% of the population is afflicted with celiac disease AND 80% of people with celiac disease are unaware of it!!! 
Wow.
Eat Up!
All of that just sounds really tough to go through, so I was excited to go gluten free at Maggiano's and let you all know how their new menu is looking & tasting!  One really cool feature of their new gluten-free menu is that it benefits Make-A-Wish through June 3rd!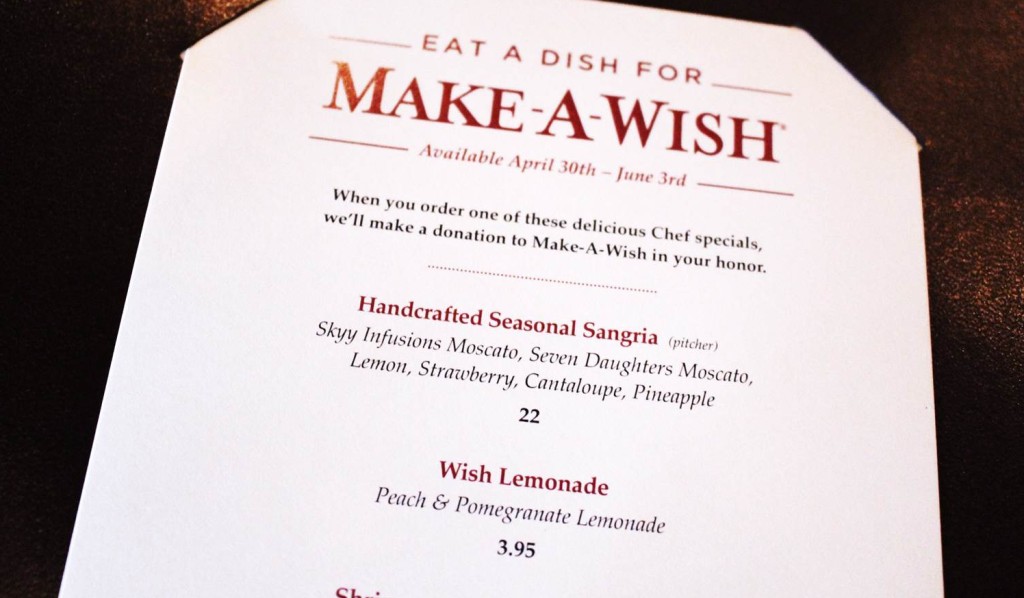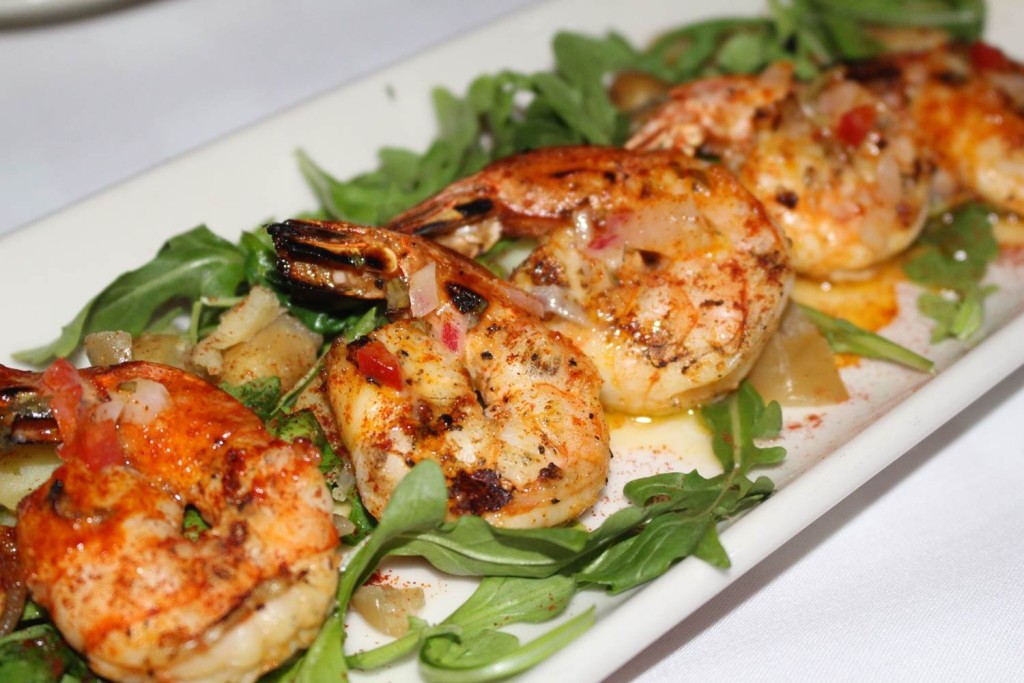 Maggiano's Sous Chef Shanna Green popped by our table to tell us a little about the menu and the new offerings.  She then had us try several of the dishes…
First round, we tried the Grilled Jumbo Shrimp with tuscan potatoes, arugula, & lemon, and Patricia's Cheese Ravioli with parmesan broth, spring veggies, and truffle mascarpone – YUM!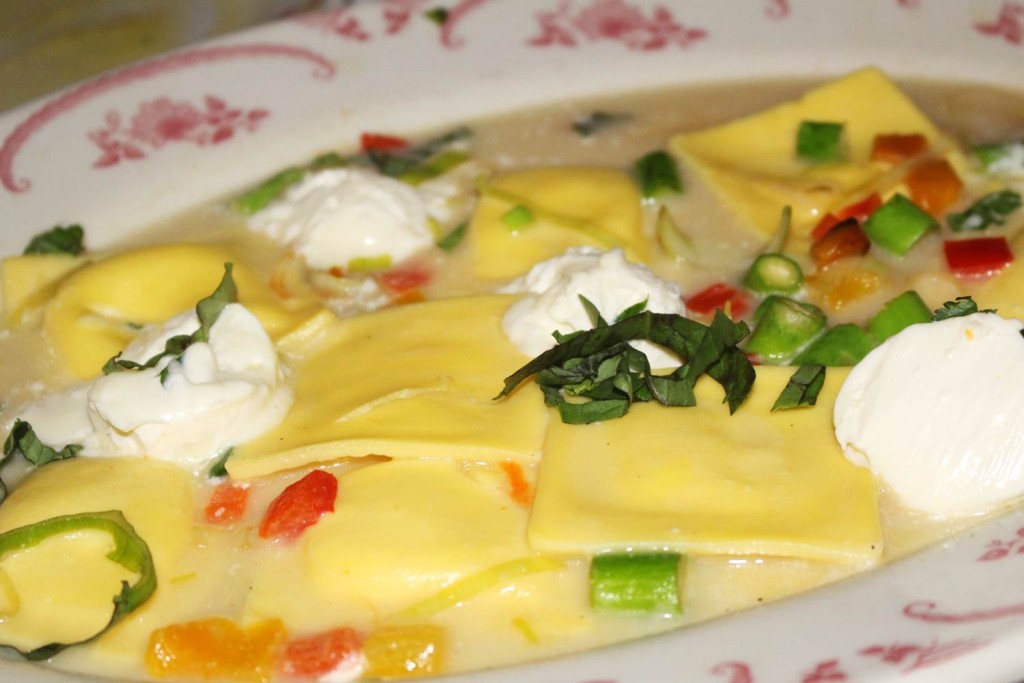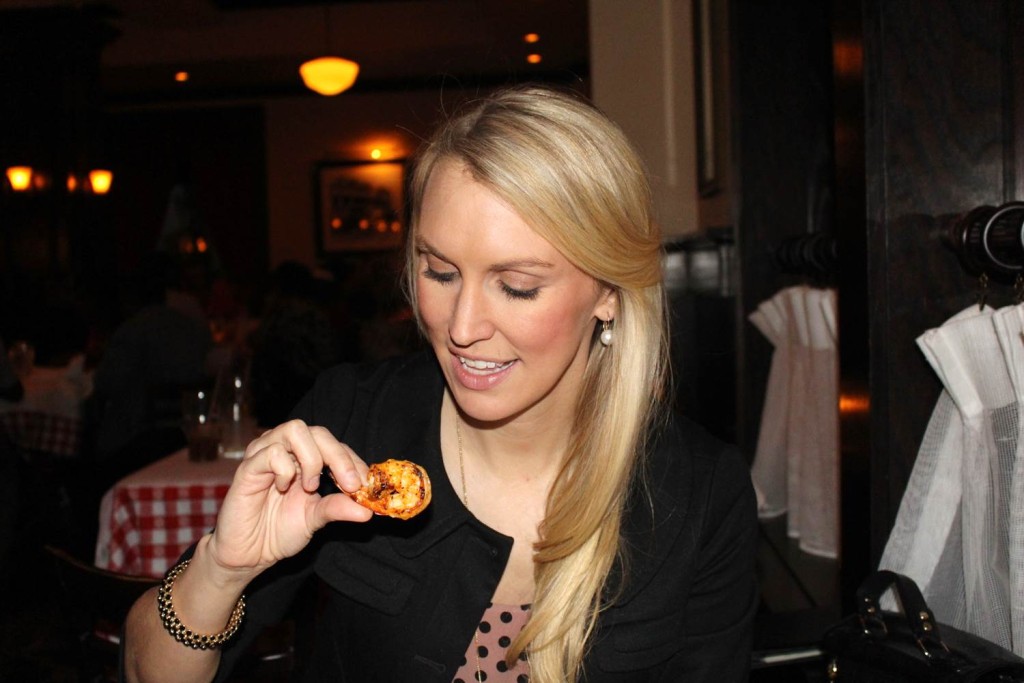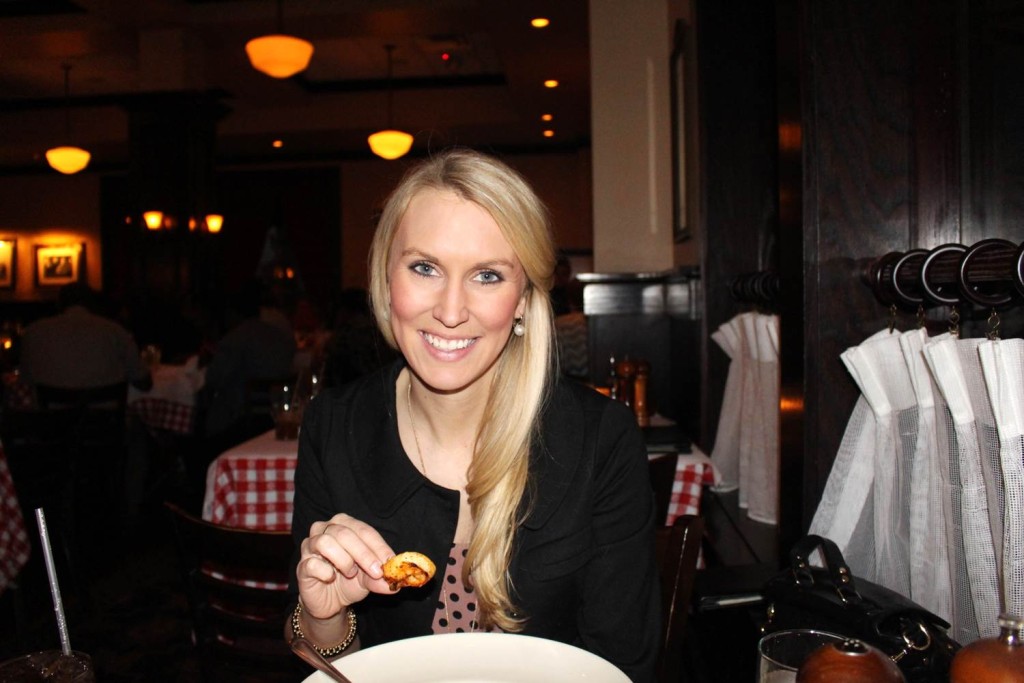 Second round we tried the Grilled Jumbo Shrimp with sweet corn relish & a honey calabrian glaze, and the Shrimp & Avocado Salad.   I couldn't decide which was my favorite!
But if I had to choose, I would say that the salad was perfect as the weather warms up.  I could totally see myself popping in for a quick lunch on the patio and enjoying a light and filling salad like this one!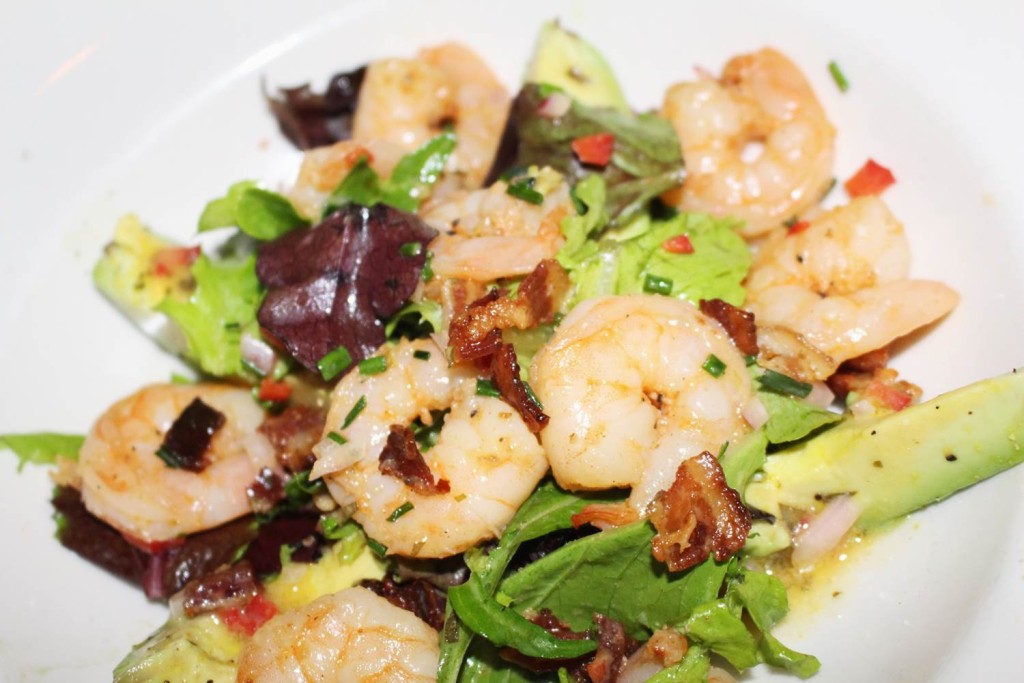 The Grilled Jumbo Shrimp with sweet corn relish & honey calabrian glaze was my second favorite dish of the night… but it was all so close!!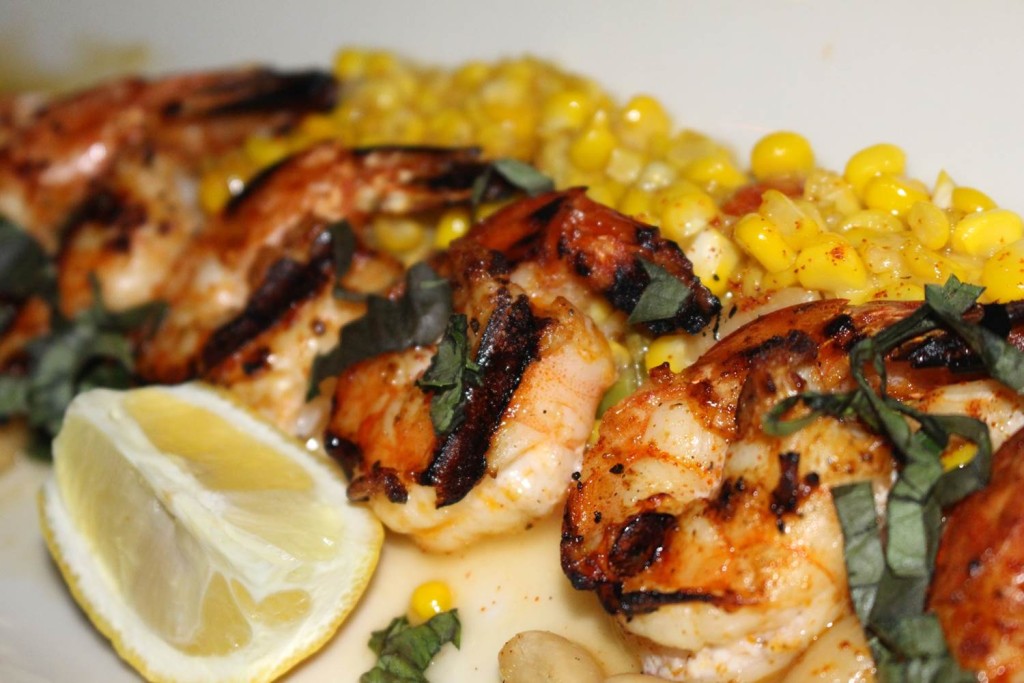 And finally dessert…. you really can't go wrong with a trio of Crème brûlée… am I right???
Classic, Chocolate, and Honey.
Classic is nice, and the Honey was amazing, but Chocolate is my weakness and it was my favorite!

Still hungry for more?
You can check out more details on the method behind Maggiano's new gluten free menu here or just follow them on Facebook or Twitter.
So I was beyond blessed with this complementary tasting at Maggiano's and while I highlighted a lot of their new gluten-free menu, it turns out Maggiano's actually already had some great gluten-free options on their original menu… so that's bonus points!
Anyways, if you're looking for great food, it's a nice restaurant to try.  And if you go for lunch (and all those non gluten free peeps are going to love this), you can order a dish, and they give you a second dish to take home for free!  I think it's only with the pasta dishes, but just ask when you're in there next time!
If you've got any other gluten free restaurants to try…. or really any other must taste menus… leave a comment below so I can add it to my restaurant bucket list! 😉