Looking for a great place to cure the Monday blues?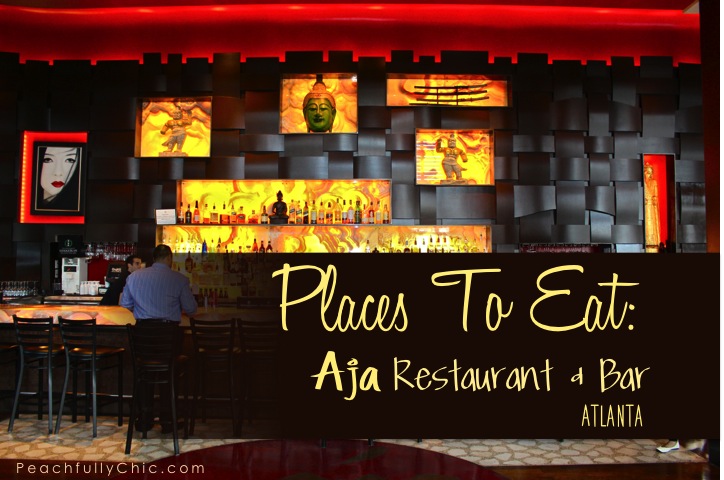 If you're in Atlanta on a Monday night, there's no better place to unwind with some great drinks and $5 sushi than Aja Restaurant & Bar in Buckhead.  We went with a few friends and had some delicious sushi rolls and a night cap… and after a long day at work, it was a great spot to unwind!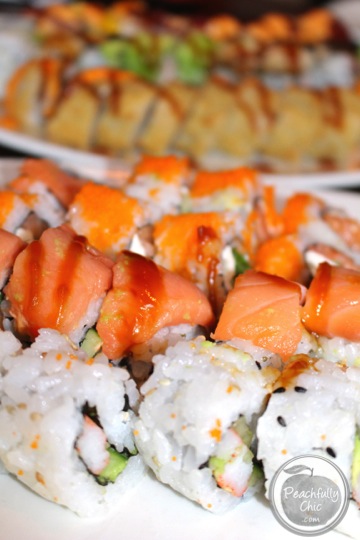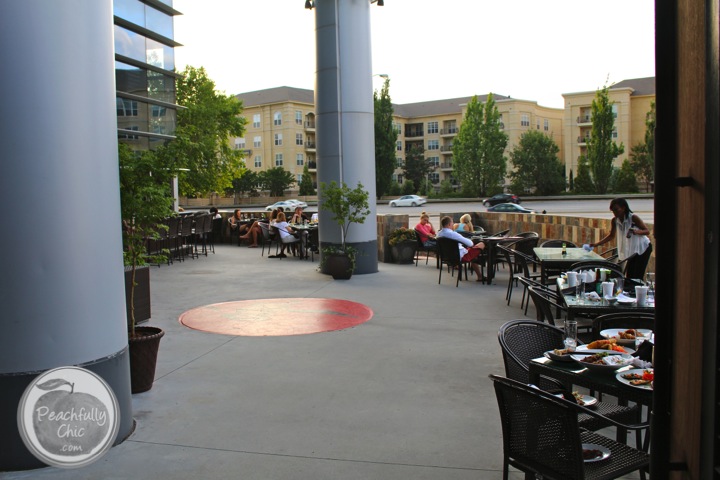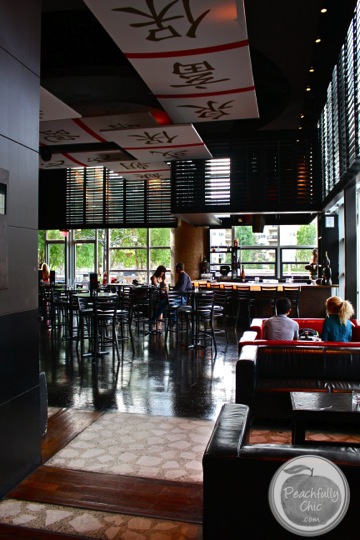 There was a cool room up the stairs that looked like it would be fun to host a private dinner at… you can see it through the glass in the bw photo below: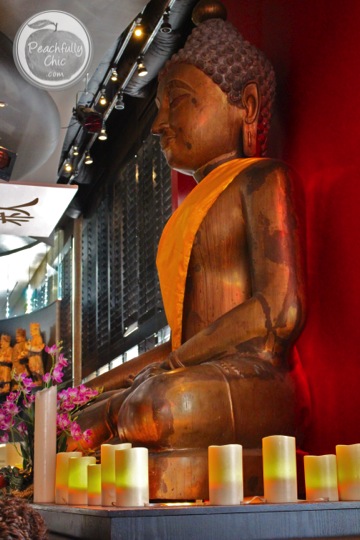 Our sushi was delicious!  We were definitely impressed with the quality of the rolls for such a great deal.  Although we made it in and out of Aja before the sun set, I can imagine how fun and vibrant this place would be at night with the colored lights and candles everywhere.  Guess that just means we've got another reason to return to Aja Restaurant and Bar for dinner!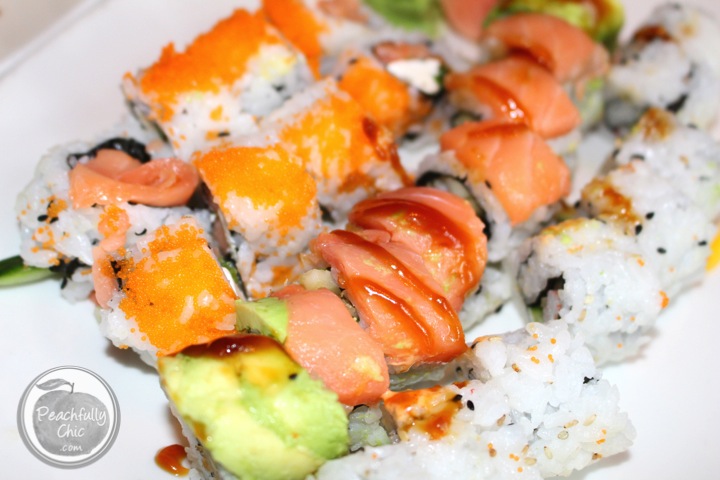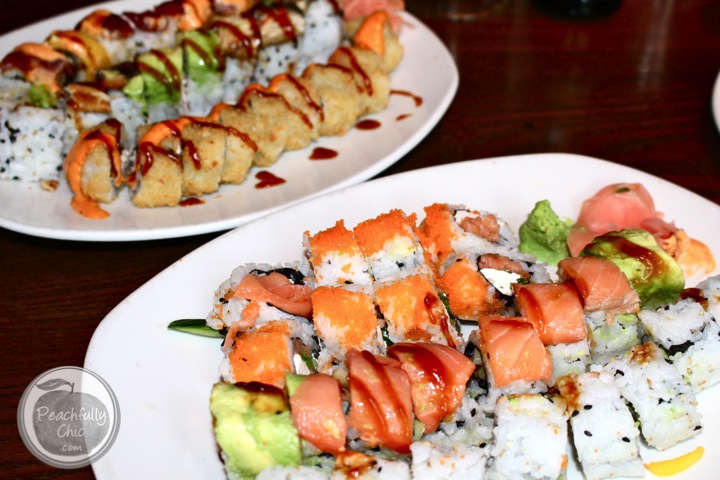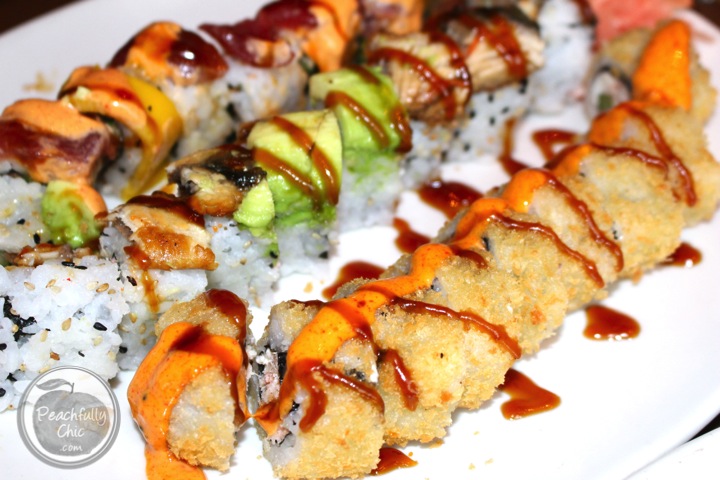 So for those who are around Atlanta on a Monday night… check out Aja Restaurant and Bar if you're looking for a fun place to cure the Monday blues and start the week off right!  Let me know if you give it a try.  And keep me posted on any other fun sushi spots you know of with a great special for food and drink!