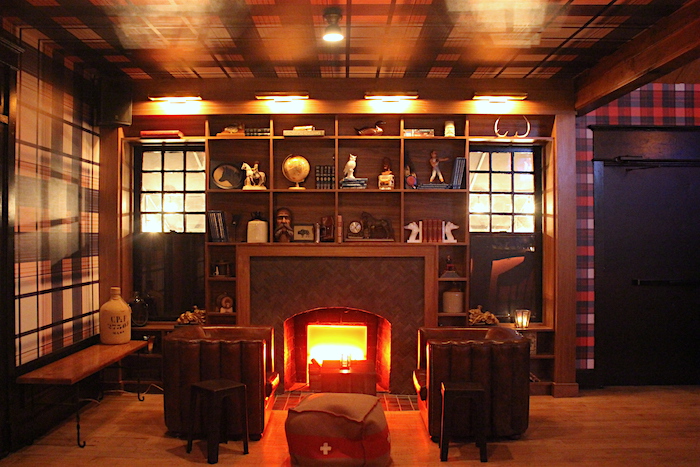 The New Hangout at Foxtrot Liquor Bar:
With Atlanta's food and restaurant scene on the rise the last few years, you can find just about any kind of menu to satisfy your taste buds.  Enter your new favorite neighborhood hangout… Foxtrot Liquor Bar in Midtown Atlanta.  Remember how fun it was popping into midtown to grab a round of drinks with the girls?
Remember how fun it was popping into midtown to grab a round of drinks with the girls?  If you've spent time in the Cresent Ave area of bars midtown, you might recall a corner spot called CosmoLava Nightclub Lounge.  Well, I remember it not just because I spent many nights in my early 20's dancing 'til the DJ played "Closing Time" and the lights turned on, but because it made the list of stops the night I celebrated my Braves Bachelorette Party.  When one door closes, another one opens… and that's exactly what happened when Cosmo closed its doors (don't worry Lava Lounge is still open) and instead, Foxtrot emerged as the hot new high-end, low-key liquor bar in its place.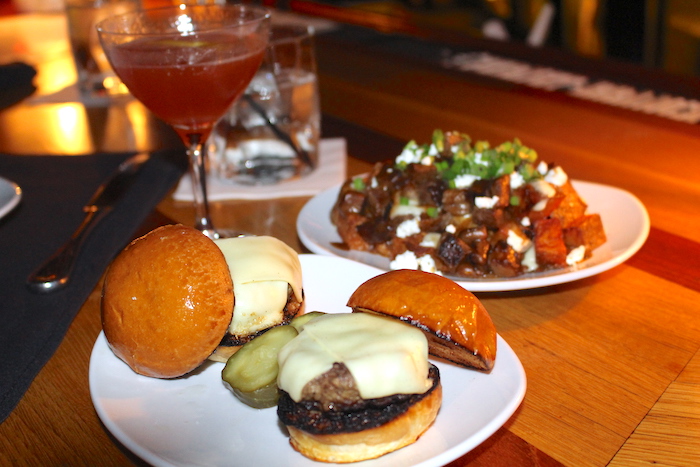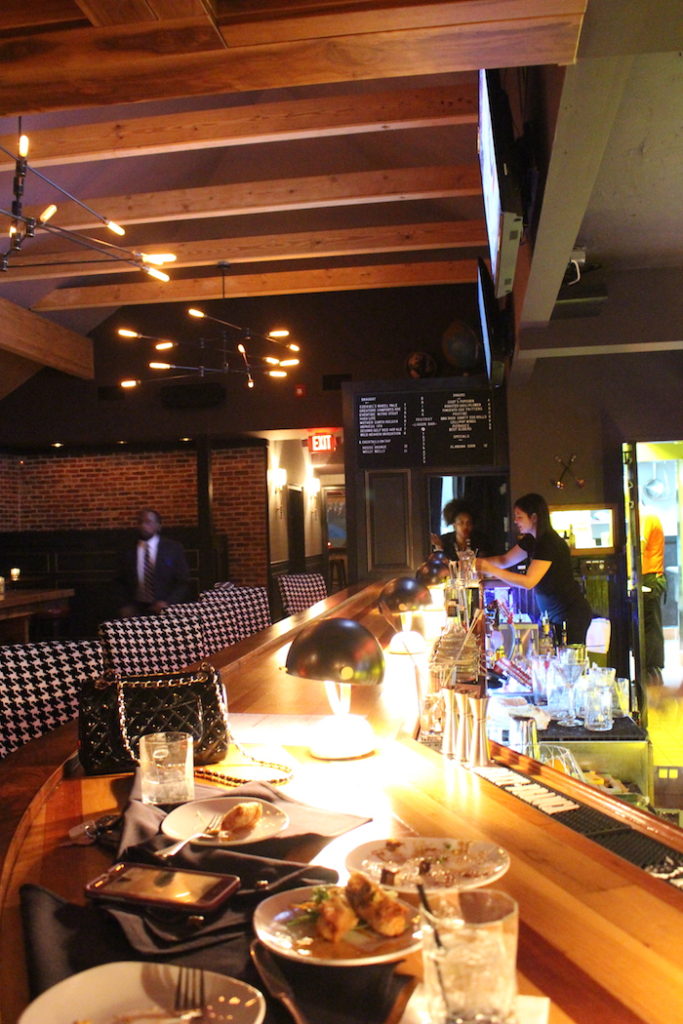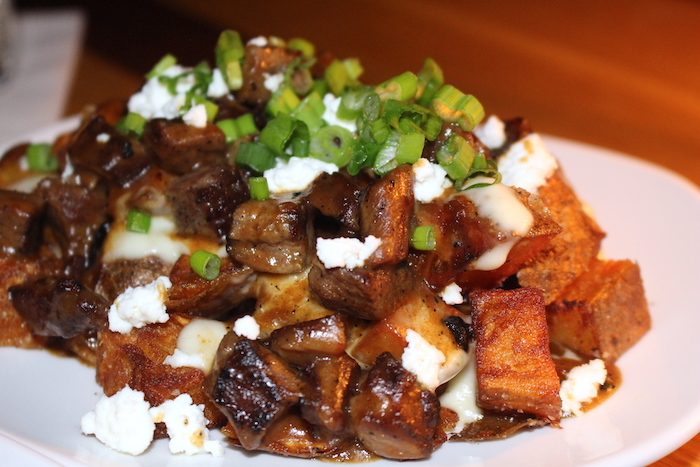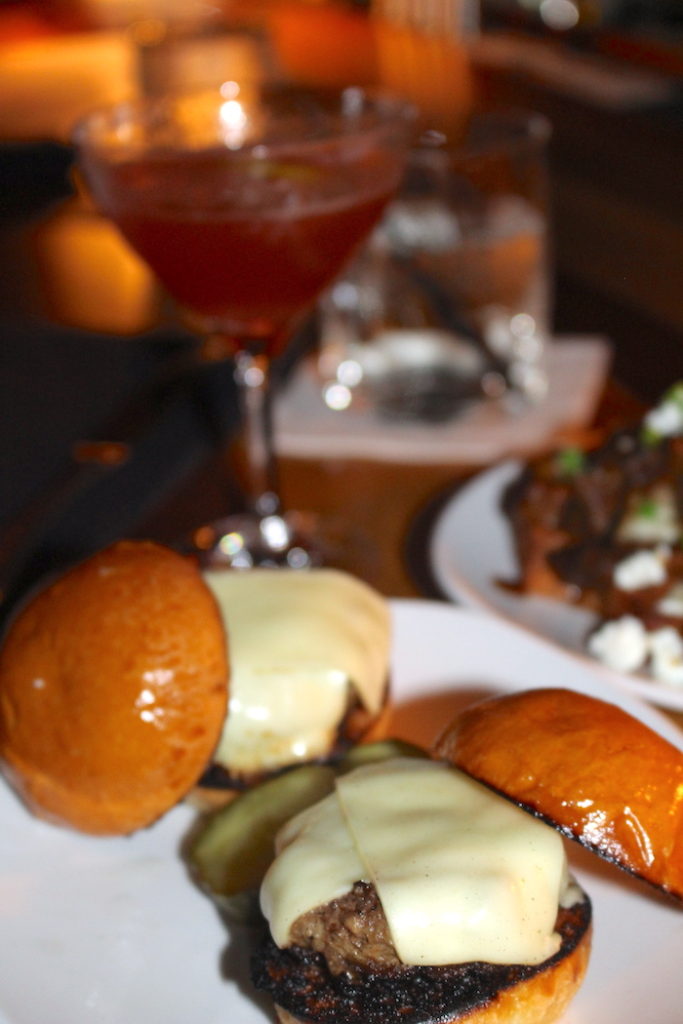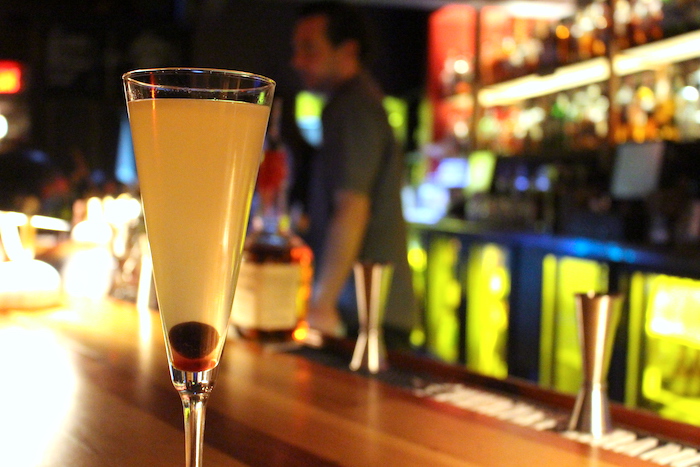 With a menu to sink your teeth into with delicious bites like Poutine (oh my fav!) with Short Rib, Crispy Home Fries, Housemade Farmer's Cheese, & Beef Gravy along with Beef Sliders, BBQ Duck Confit Egg Rolls, and much more… you'll have the perfect pairing for whatever variety of cocktail, draft, or wine you indulge in.
Foxtrot is midtown Atlanta's cocktail lounge and bar destination for the city adventurer. You can find craft cocktails, local tap beers, and small plates. I would be remiss to leave out the most outstanding aspect of Foxtrot that truly sets it apart from other cocktail bars in Atlanta – the decor.  It's set inside a cozy, restored 1940's bungalow with a patio overlooking Atlanta's Midtown skyline and fire pit to snuggle up beside.  Outfitted with rich, bold, and classic colors, there's a defining feel of a deconstructed gentleman's suit as soon as you step inside.  The houndstooth fabrics and plaid patterns spilled over the chairs, wallpaper, and small accent to reflect a warm and welcoming vibe that embodies the relaxed intimate feel of your perfect neighborhood bar.