Sometimes all you need are two wheels and a partner in crime to make the most unforgettable weekend getaway.  Last month, the hubby was out of town for his quarterly work trip to Asia, so my mom and I planned a quick weekend getaway to Savannah, Georgia.  When the cat's away the mice will play! 😉
Haha, well if you consider venturing through historic downtown Savannah's antique shops and restaurants getting crazy… then we had a wild time on our mother-daughter trip!
And you can catch the full video recap here!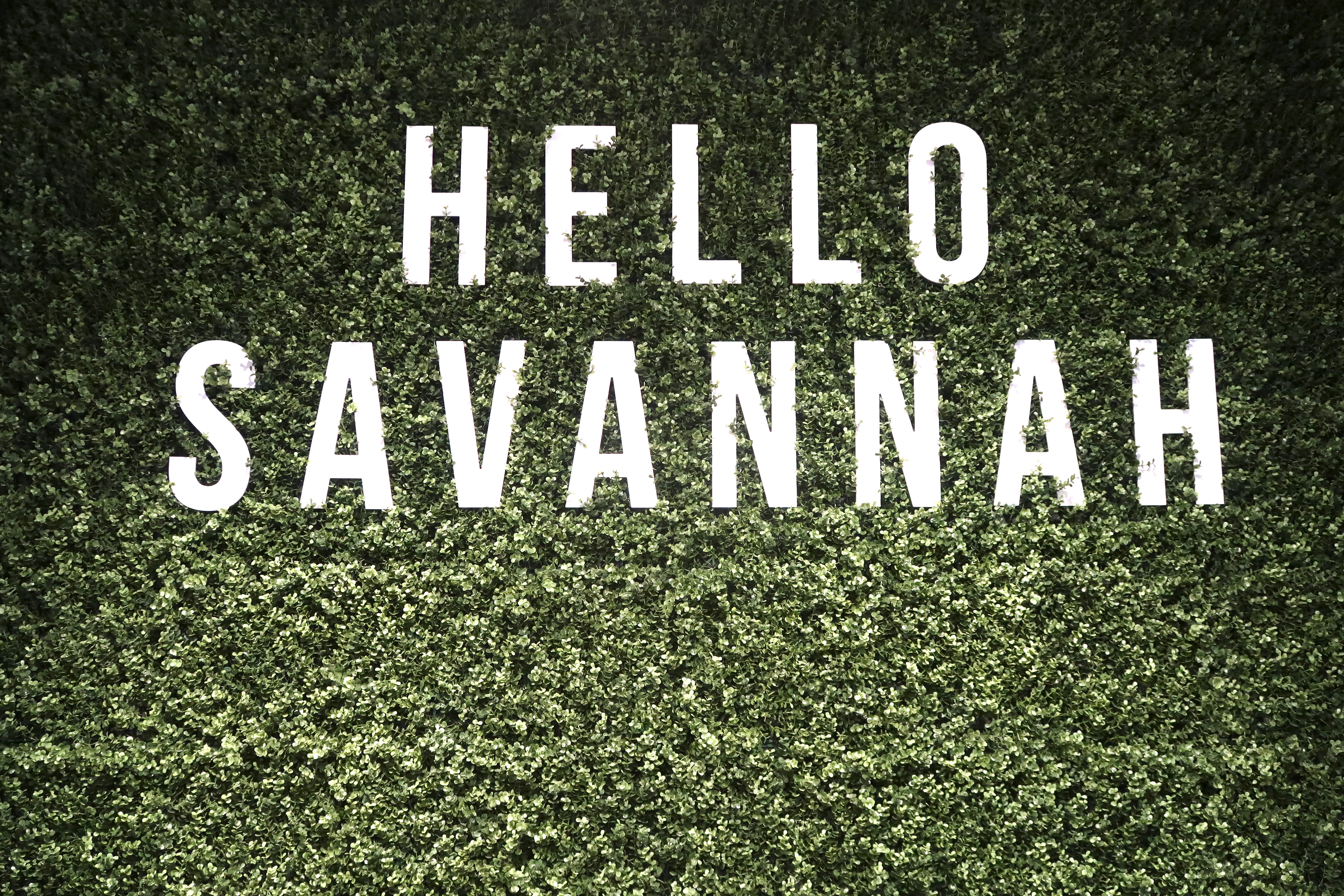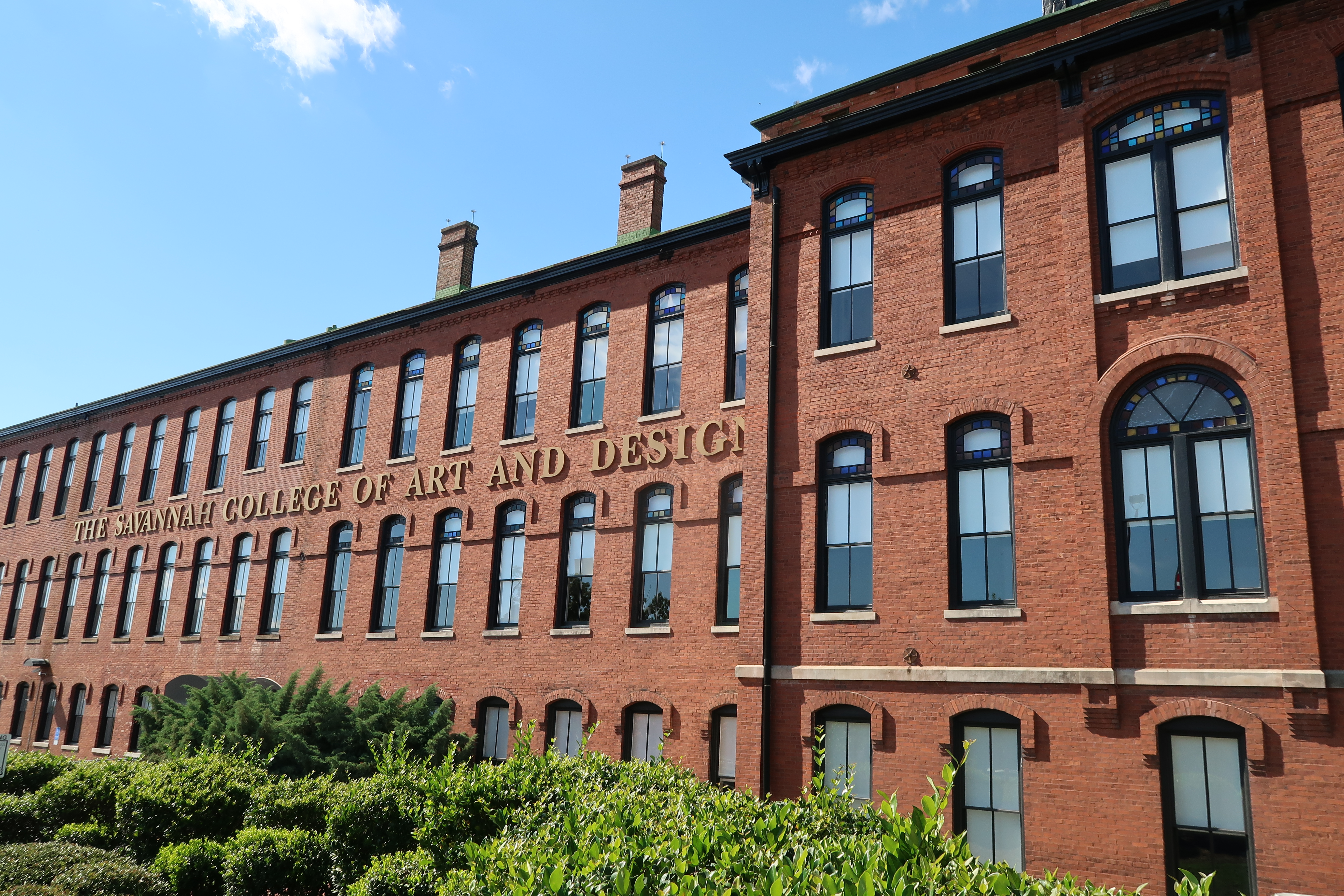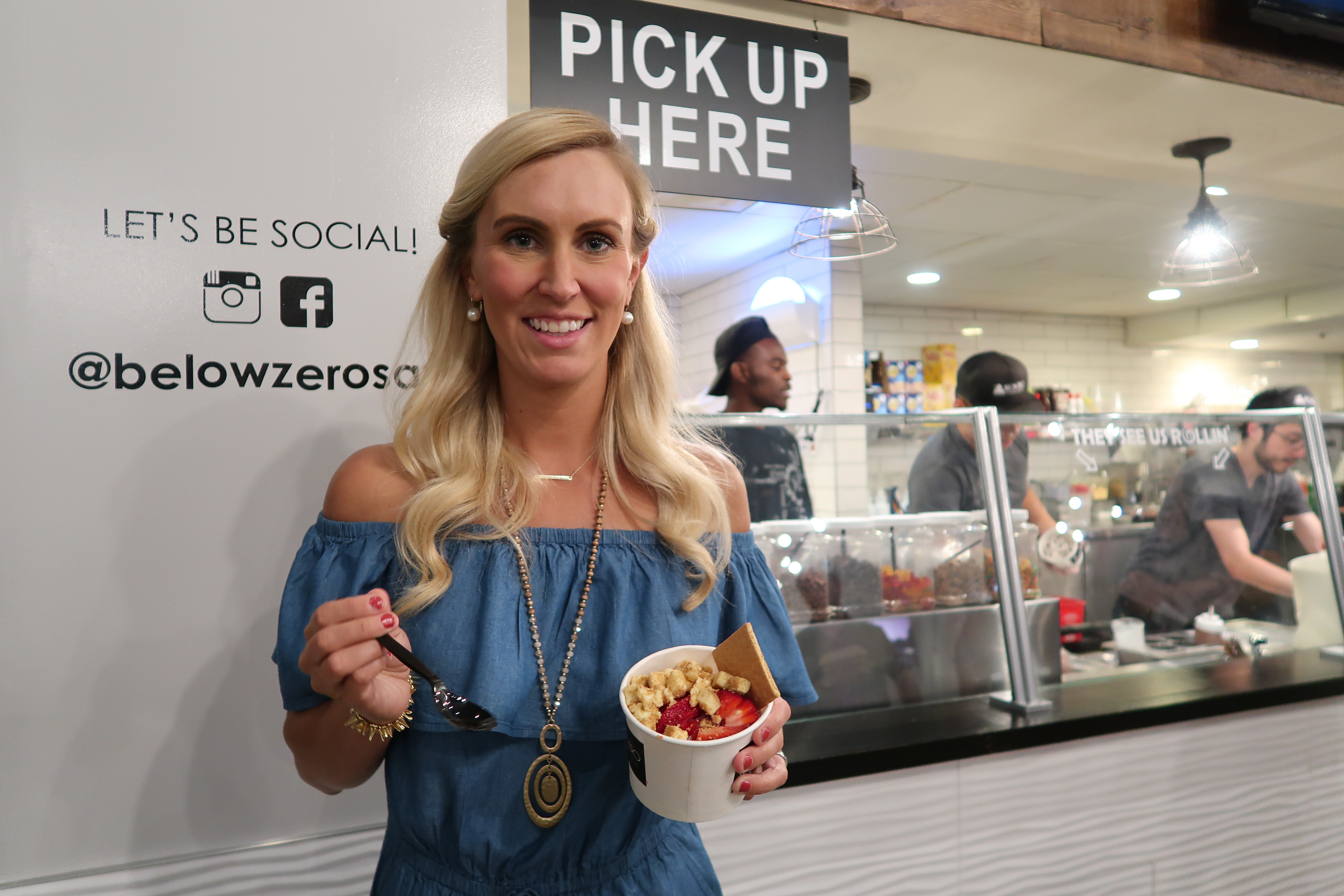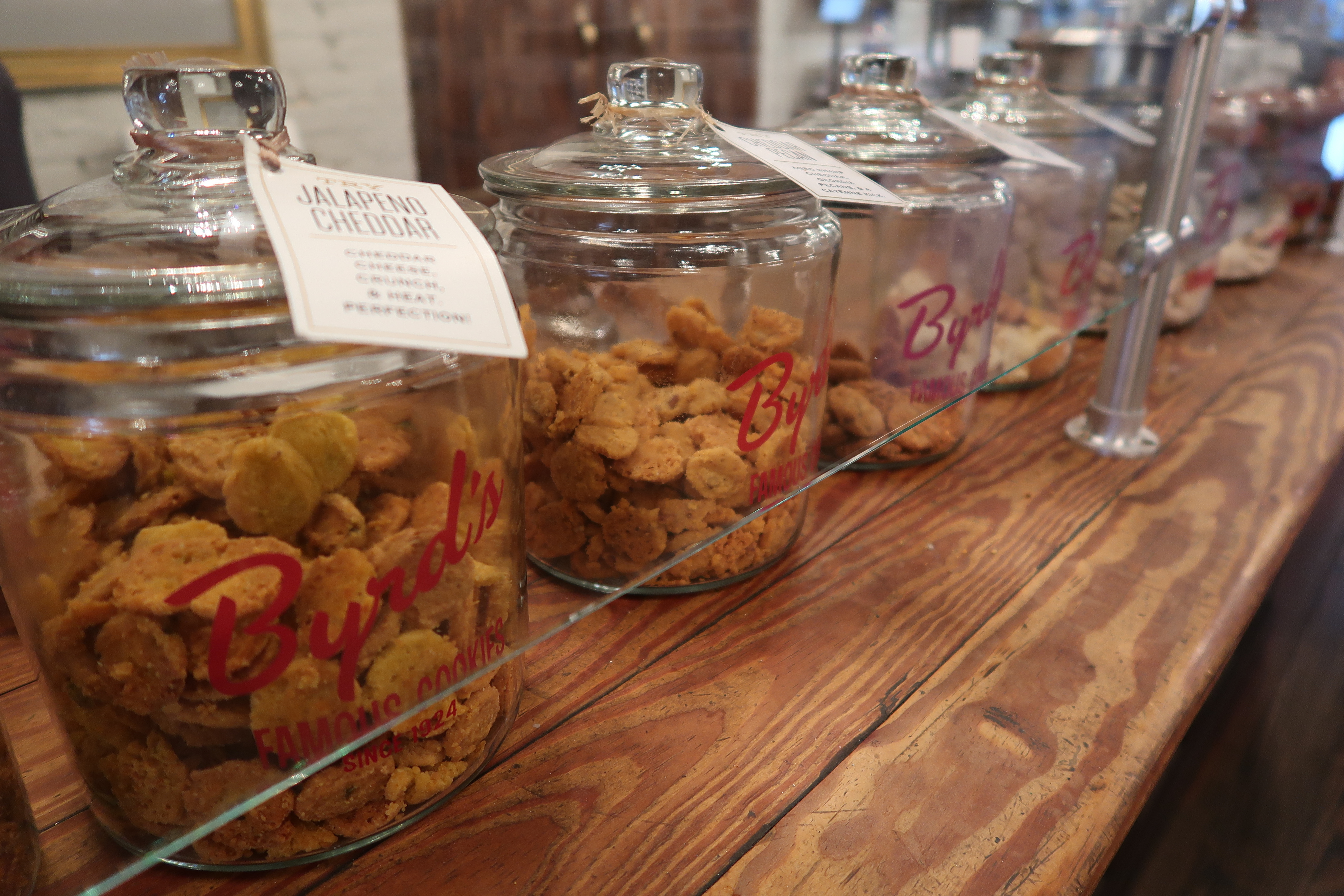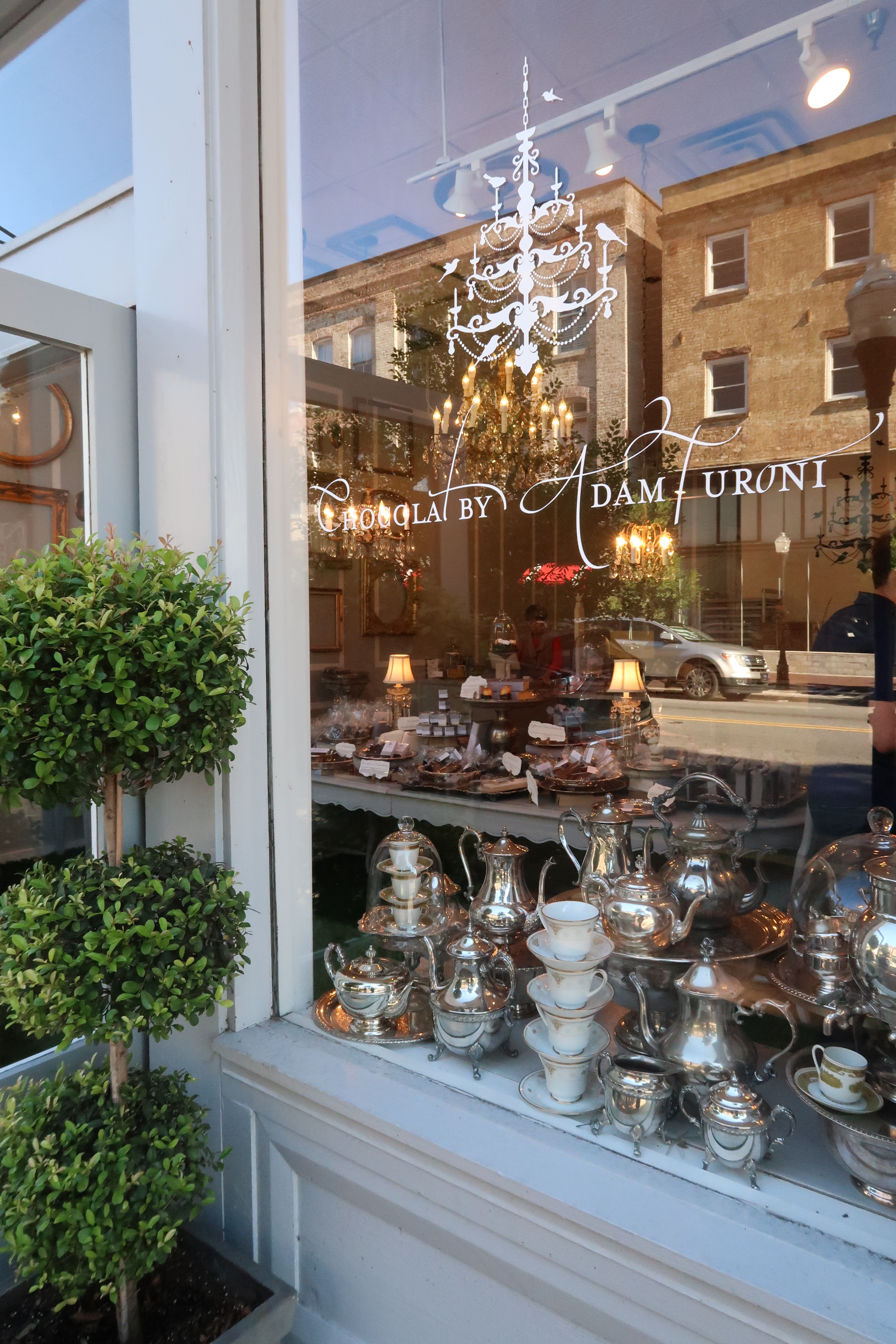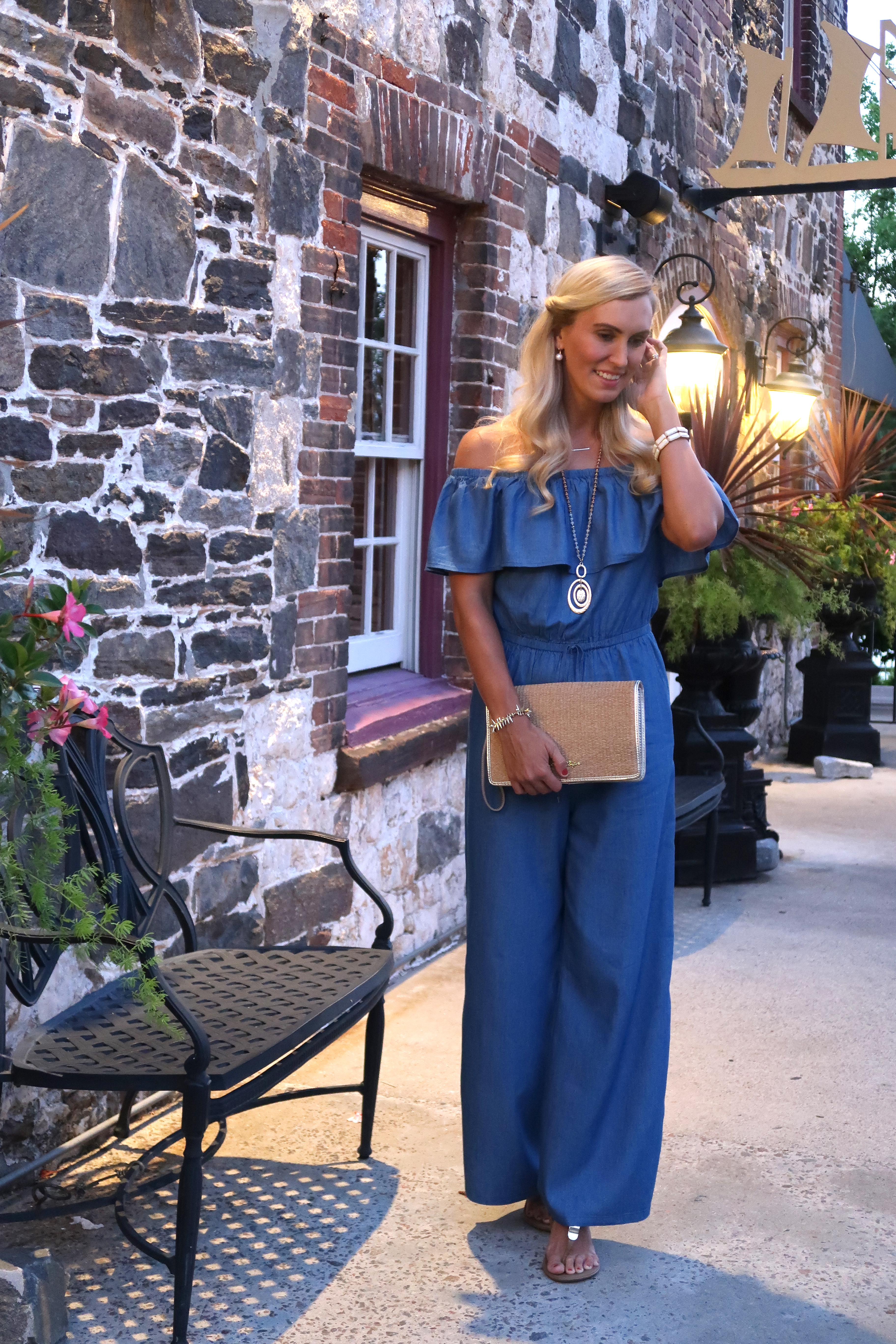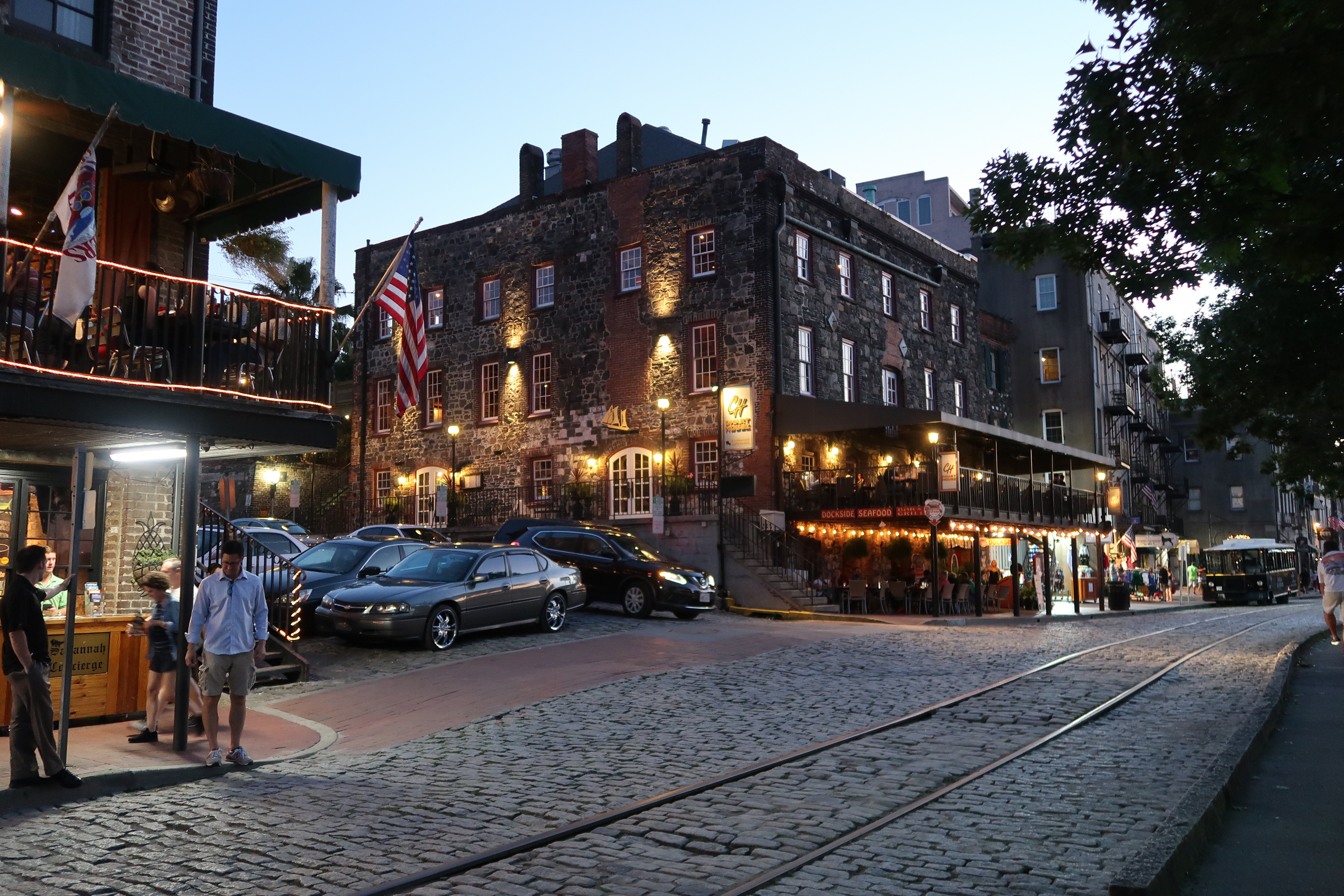 ---
Savannah Itinerary:
DAY 1
---
Check-in:
We arrived in Savannah in the heat of a late summer afternoon and checked into our stylish room at the Hotel Indigo Savannah.  Perfectly positioned in Savannah's Historic District, Hotel Indigo features all the modern amenities for our perfect weekend in Savannah.  You read more on my full experience and take on Hotel Indigo here.
Visitors Center:
After settling in, we decided to walk the few blocks to the Savannah Visitors Center to start getting acquainted with the neighborhood.  The old live oaks that shaded parts of our route and a shortcut through a few of Savannah's famous gardens were the perfect paths to welcome us to Savannah.
We passed Savannah College of Art and Design and I couldn't help to think about what it would have been like to attend college in Savannah.  I was so passionate about all things painting, photography, historic buildings, and really anything creative that I had originally looked at attending SCAD for building restoration, but thankfully the foresight I had on how computers and technology had only just started to impact our lives led me to attend Georgia Tech instead.  None-the-less, the school was just as beautiful as I vaguely remembered during my weekend trips to Savannah throughout high school.
We made it to the Savannah Visitor's Bureau just before it closed for the day, grabbed our recommendations on must-see attractions, a few pamphlets, and we hit the road again to explore Savannah in the afternoon.
Shopping:
We made our way over to the famous Broughton Street for some late afternoon sweet treats and a bit of browsing.  We stopped in the cutest vintage candy shop, called Rocket Fizz, that carried such a plethora of candies and other classic soda pop in glass bottles that I was a bit overwhelmed with where to start but we decided on a couple of refreshing natural ginger ales and hit the streets for more exploring.
Across the street, we popped into the most romantic little chocolate store called Chocolat by Adam Furoni.  The store was decorated in a whimsical shabby chic dining room with stunning chandeliers and a beautiful dining table, buffet, and china cabinet to hold the chocolates. We indulged our sweet tooth and decided to try some of the small bites.  Rich, delicious and the perfect bite size taste.  We perused a few other shops, and I grabbed a pair of matching black natural stone pendant necklaces for my mom and me from Dress Up.
Before heading back to our hotel to change for dinner, we walked through a few more side streets, stumbled across a lovely live band duo jamming it out at one of the restaurants outdoor patios, and stopped in Byrd's Famous Cookies to try a small batch of mini jalapeno cheddar biscuits.
Dinner:
After a quick change in our hotel room, we hustled across the street to River Street just in time to catch a breathtaking sunset over the Savannah River.  Mom and I intended to enjoy some seafood since we were so close to the coast and decided to have dinner at Fiddler's Crab House.  While we ended up going with lighter salads and sharing apps (I guess we were a little full of sweets from earlier!), we enjoyed catching up and relaxing for a bit over dinner.
Dessert
After dinner, we walked around a bit more and headed back to our hotel.  Just as we were about to call it a night, I spotted Below Zero right next door to Hotel Indigo and had to treat mom to her first frozen ice cream roll!  Needless to say, we were stuffed and called it an early night… where we counterproductively proceeded to stay up late gabbing in our hotel room haha.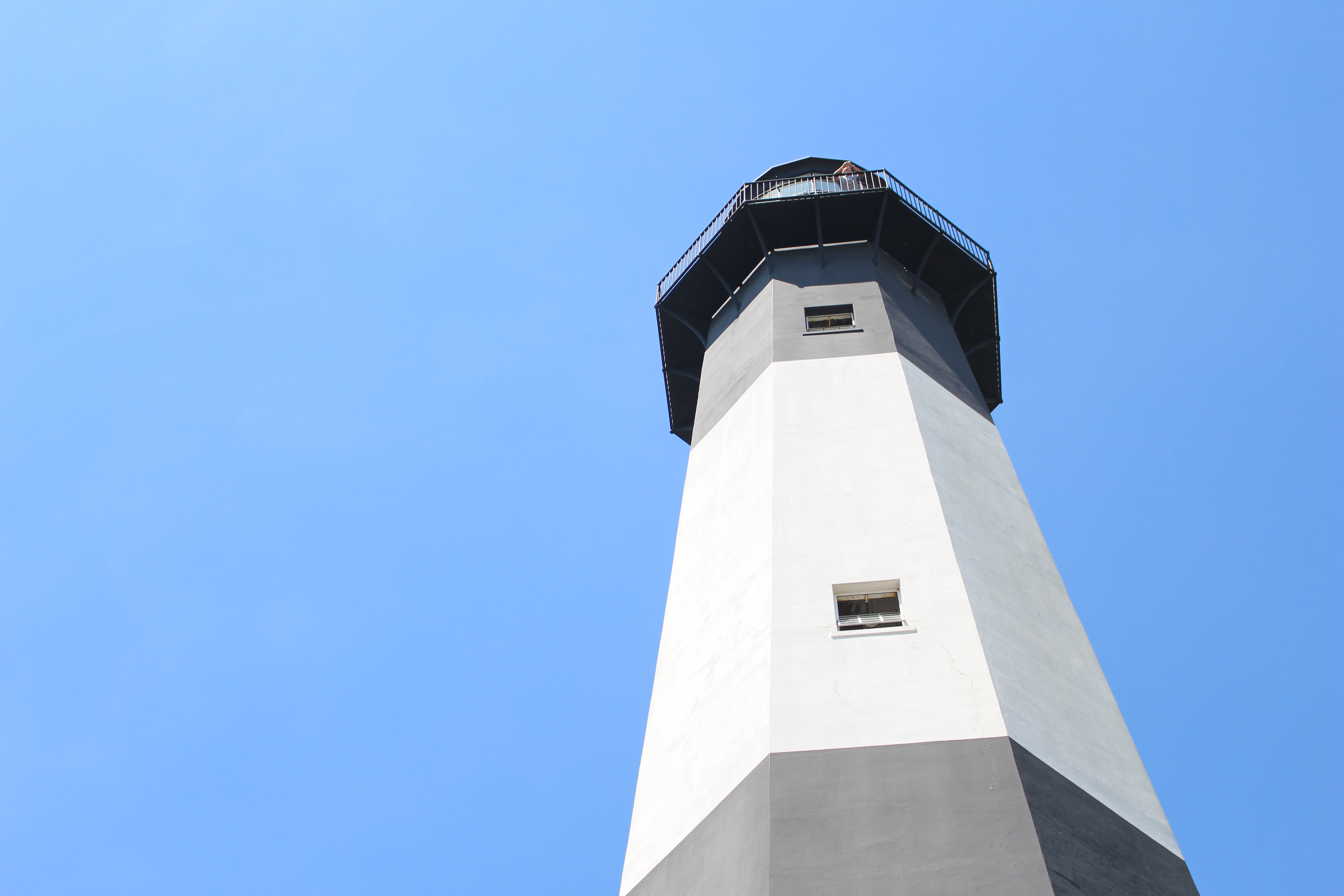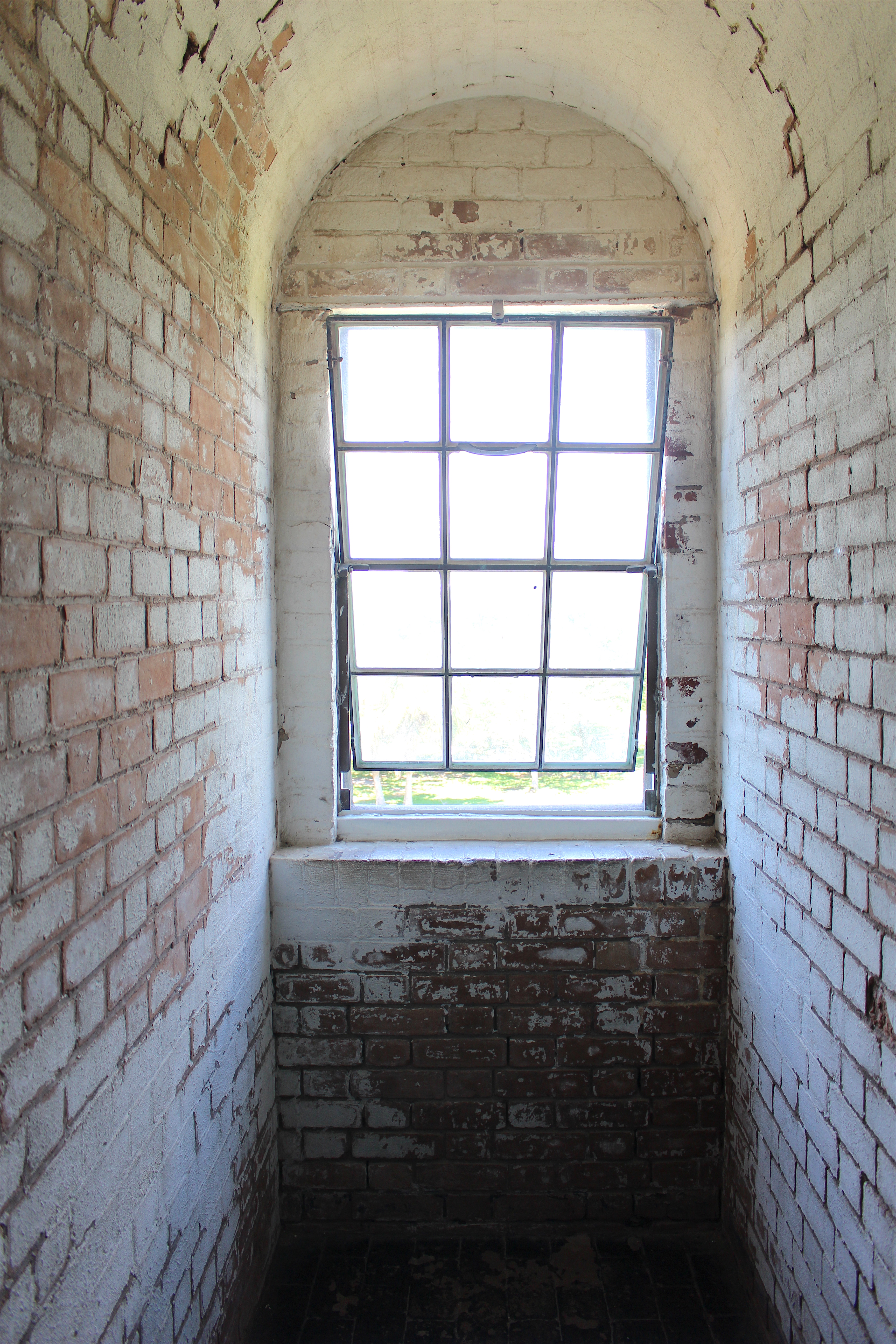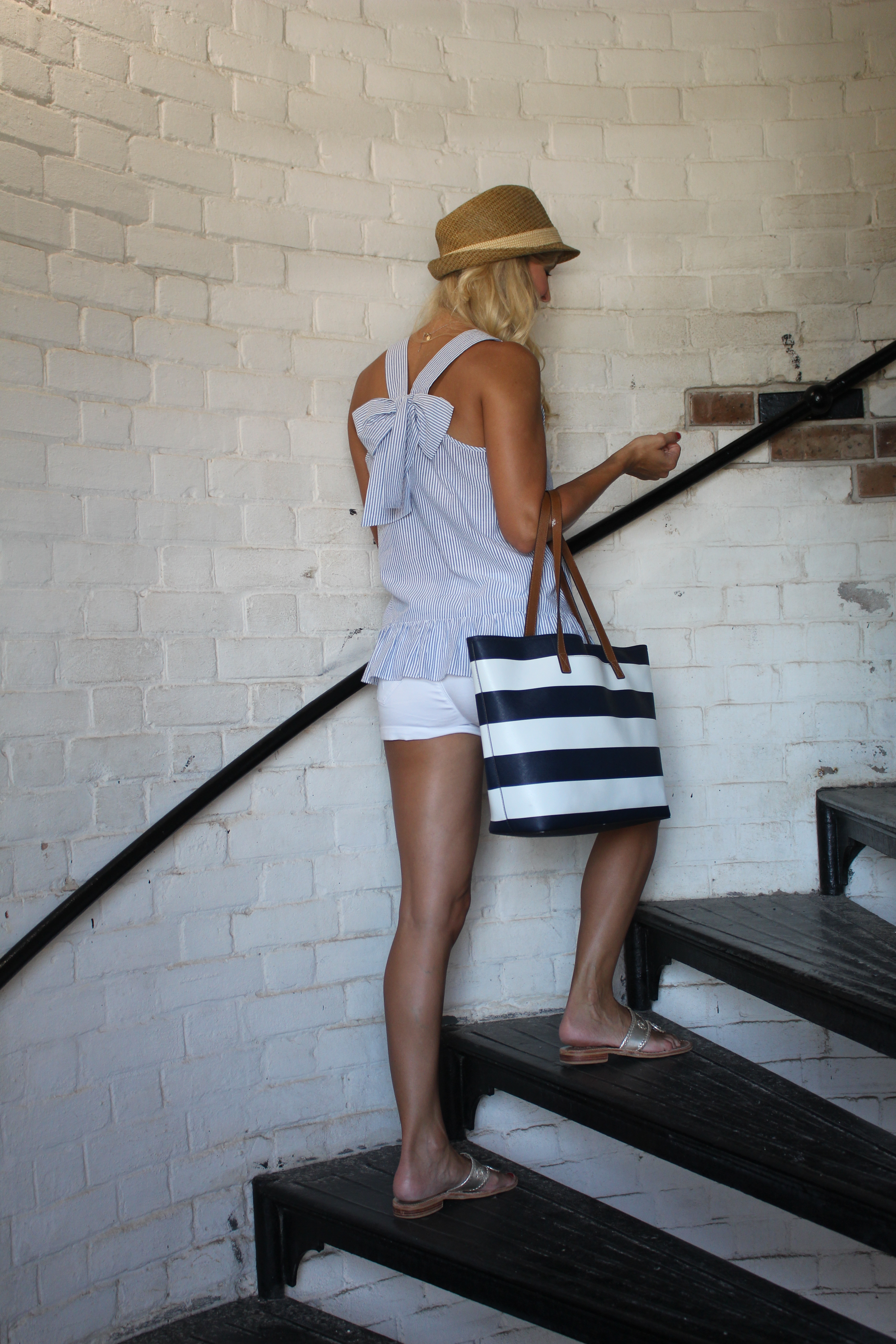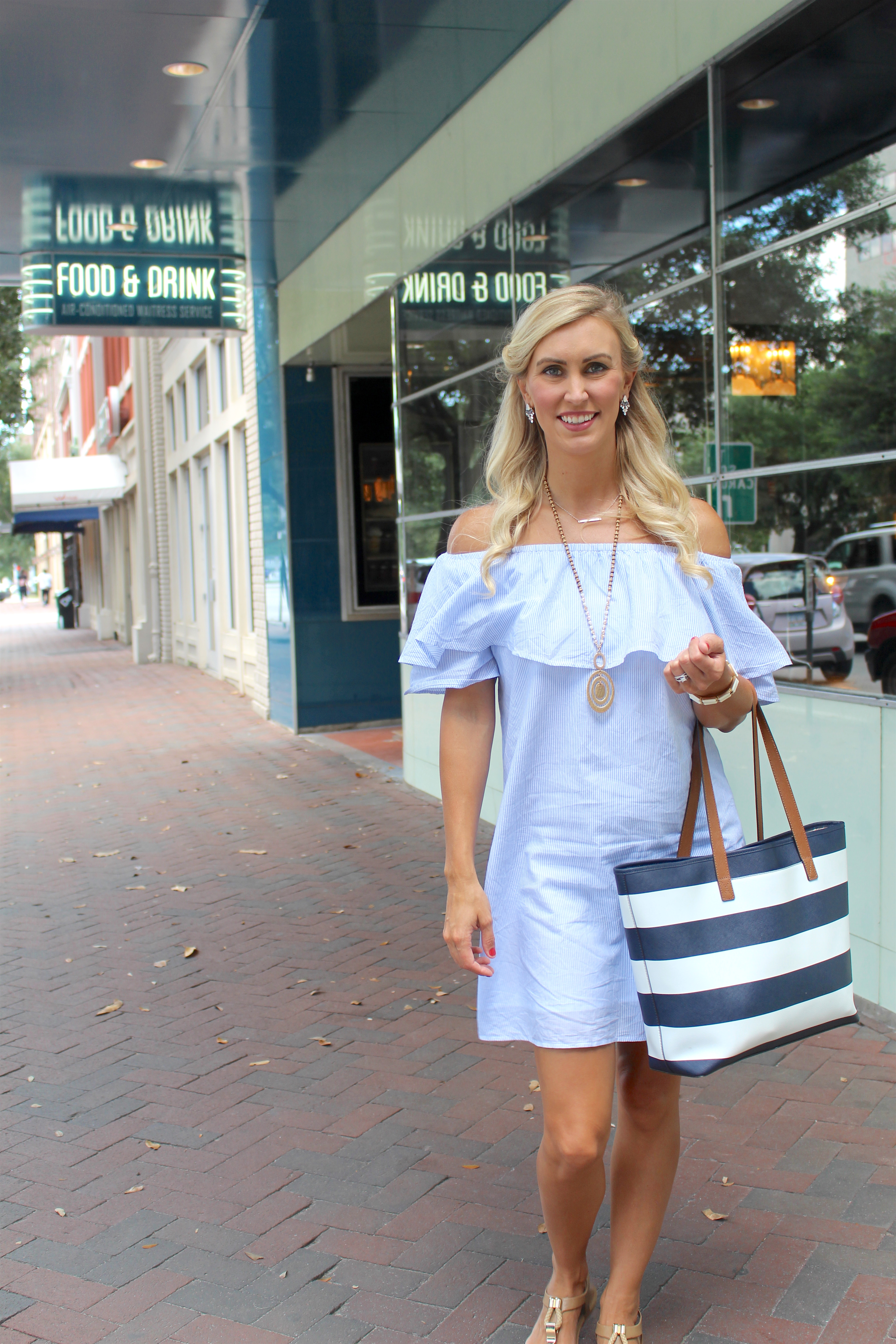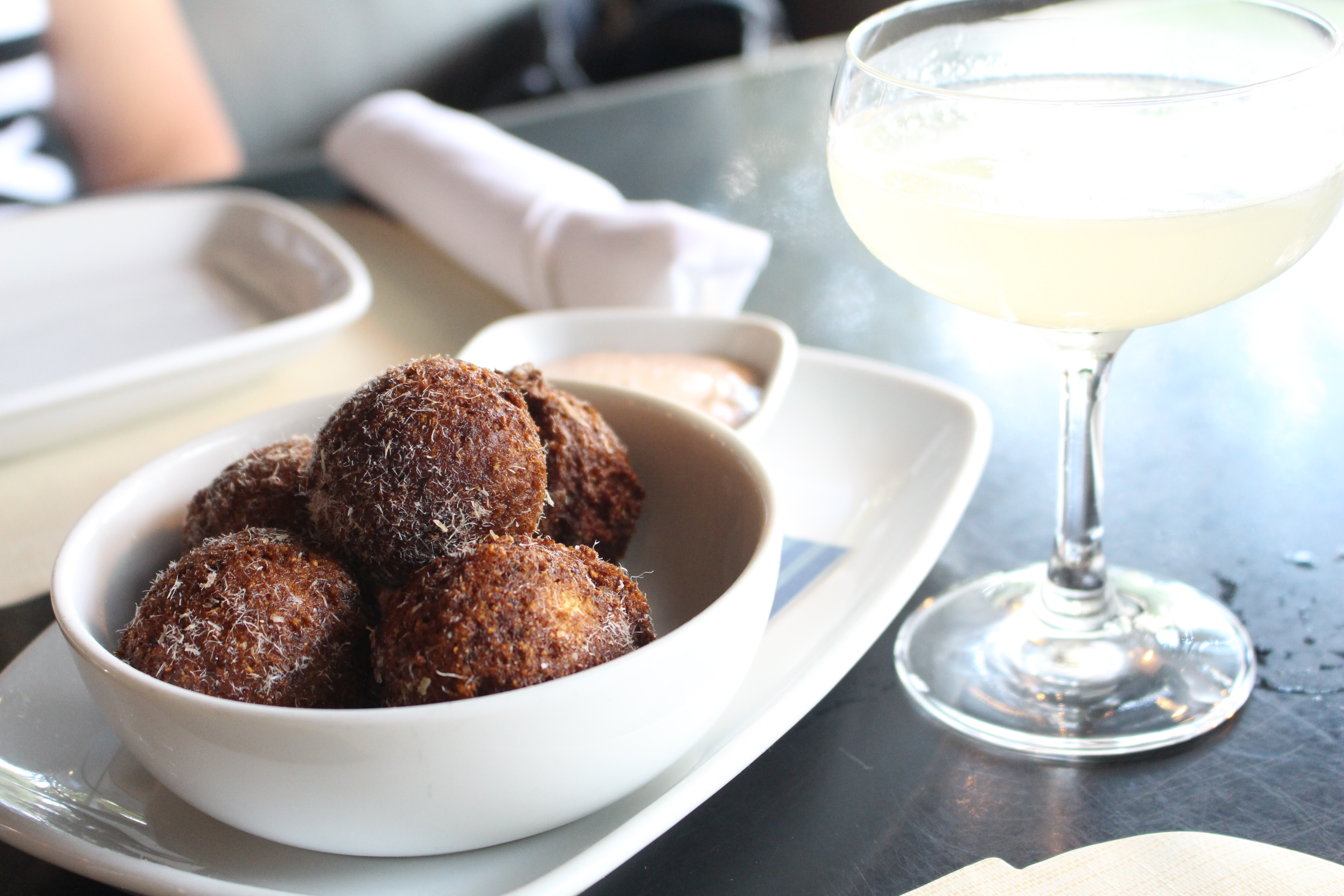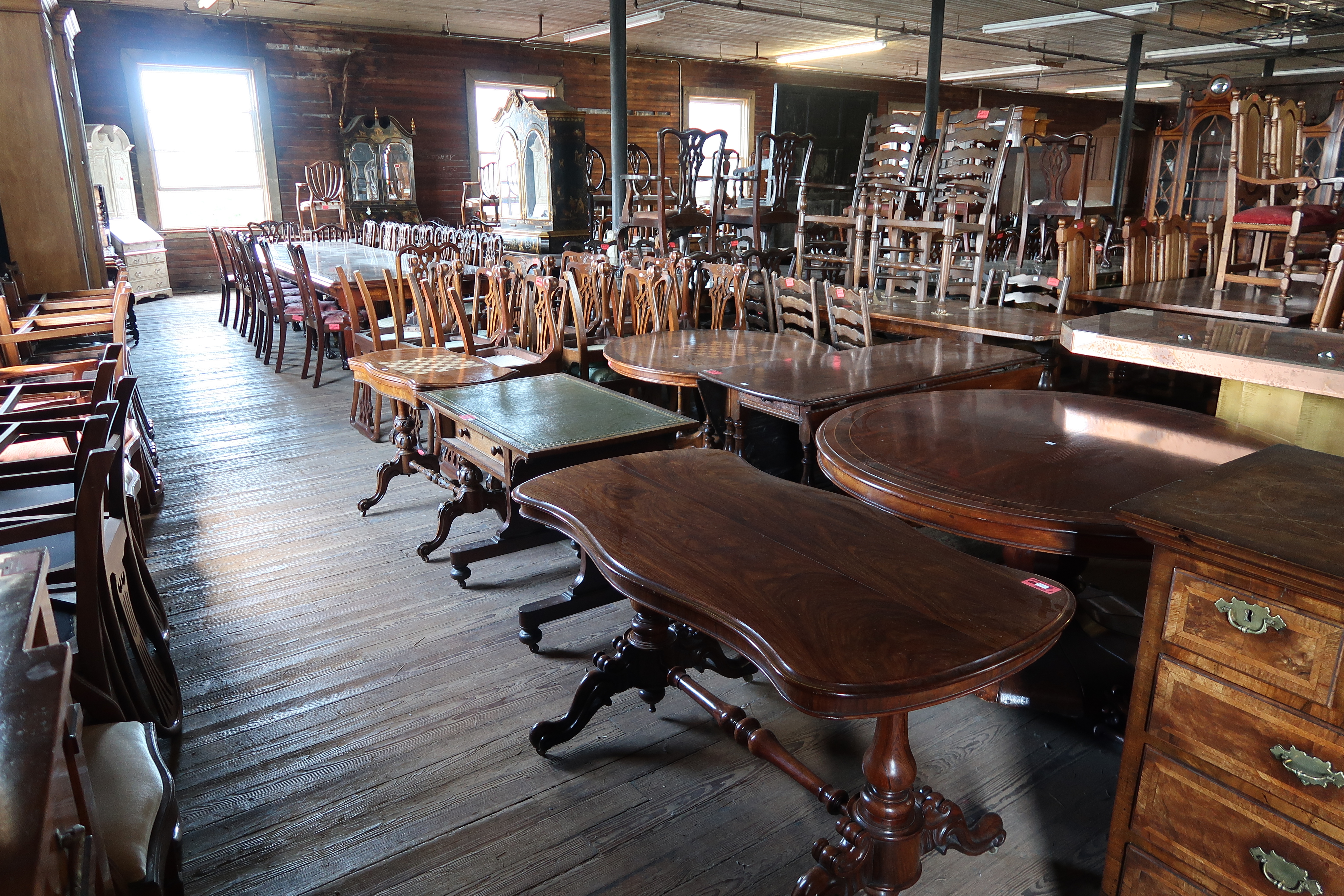 ---
Savannah Itinerary:
DAY 2
---
The Lighthouse:
My mom and I decided to take advantage of being so close to Tybee Island, so we ventured out to the island to explore the Tybee Island Lighthouse.  After a quick 20 minute drive, we arrived at the black and white lighthouse just as the sun's rays started to send morning temperatures into the 90's.  It was hot.  And while we didn't bring our swimsuits, after our trek to the top with the amazing view of the Atlantic Ocean, we definitely gave that decision a second thought and wished we could take a quick dip to cool off!
Lunch:
We headed back into historic downtown Savannah for a late lunch at The Grey, a really lovely bar & restaurant that was cleverly transformed from a 1938 art deco Greyhound Bus Terminal into a diner bar for lunch in the front and a bar & full-service restaurant in the main area.  More on what we dined on and photos of the restaurant to follow.  Just know that the food was incredibly delish and the shrimp hushpuppies are a MUST.
Antiquing:
After filling up on tasty food from The Grey, our plan was to browse some of the antique stores across the street from Hotel Indigo.  We stopped in places like Jere's Antiques, Attic Antiques, and Wright Square Antiques to name a few.  After reflecting on all the beautiful pieces of furniture and what their histories might be, my mom and I both agreed we should probably return at a later date with a trailer & take everything home 😉
Of course, there is no shortage of antique stores to scavenge in Georgia's oldest city.  Which I guess is why there are so many ghost tours in this city!  I could have stayed busy for days scouring all the antique shops searching for items that spoke to my heart, but there was more to see so we continued our exploration of Savannah.
 Savannah's Gardens
We decided to head back to the hotel and pick up our bikes so we could truly start our adventure through Savannah.  As I mentioned during my recap from St. Augustine and if you ever follow along with me on Snapchat or Instastories, biking through a city is one of my favorite things to do.
Insider's Tip: There's no better way to explore a city than by riding through it on a bike.  You'll cover triple the amount of ground while still seeing all the right spots and saving your feet!
As the sun began to set and golden hour approached, we darted between pedestrians and cars throughout the streets of Savannah drooling over the beautiful homes.  We made our way through the garden squares taking in all their beauty as we headed to the picturesque Forsyth Park & Fountain.
Architecture & Historic Homes
As we rode our bikes through the streets of Savannah, I couldn't help but reflect on those families who built all of the majestic homes that line the sidewalks of historic downtown.  The architecture was breathtaking and the attention to detail made me wish that new homes carried the same quality and integrity that the historic homes were built with.  I kind of wish we had a bit more time so that we could have taken one of the Architectural Tours in Savannah.  I think it would have been fascinating!
Dinner
After having our fill of the city, we headed back to our room to change again.  This time, my mom convinced me that we must dine at the old Pirate's House.  I was a little skeptical of a Pirate Themed restaurant, but she convinced me with her stories of dining there as a child with my grandparents.
I was pleasantly surprised with a delicious dinner and some hauntingly interesting pirate stories that all the staff seemed to know by heart.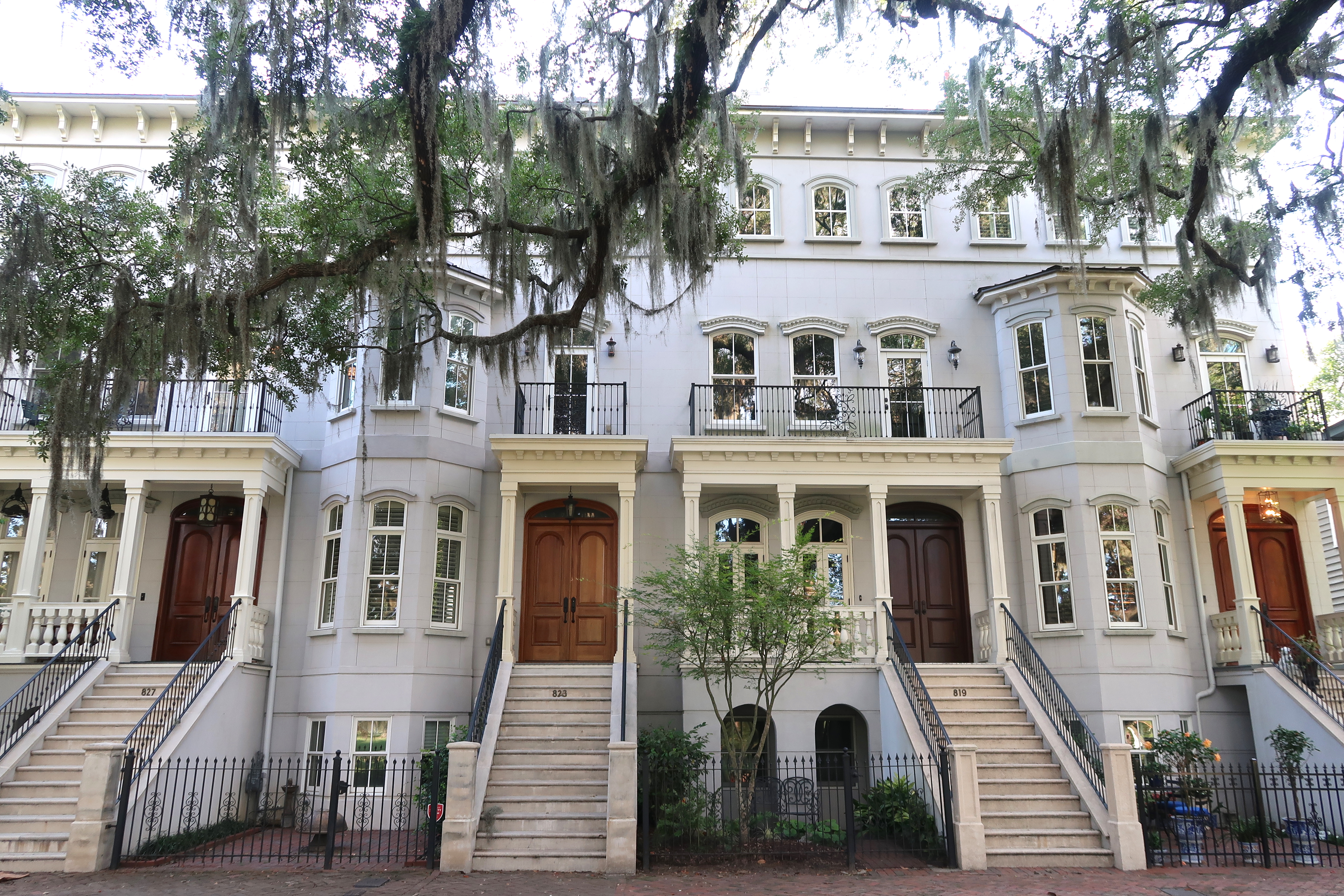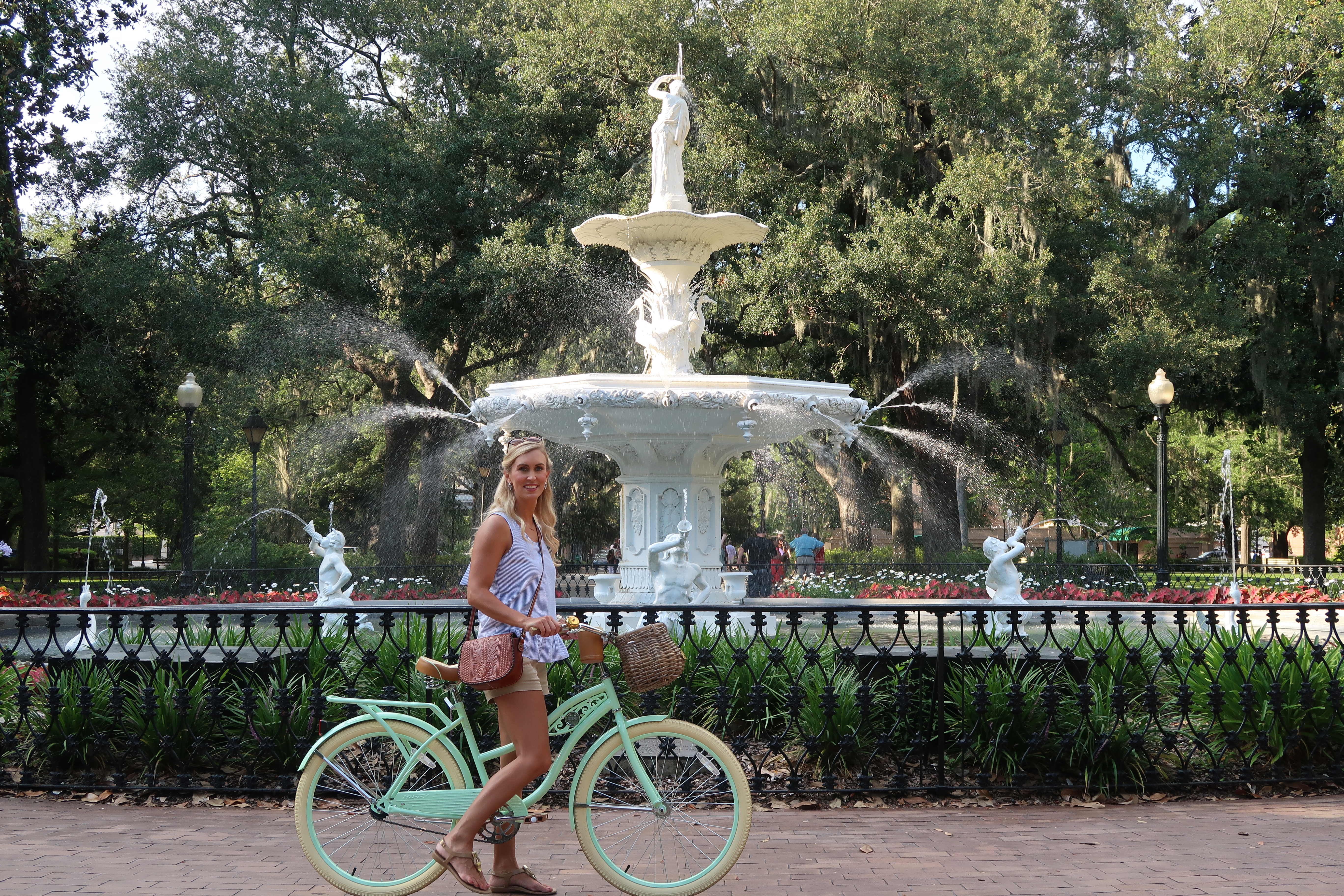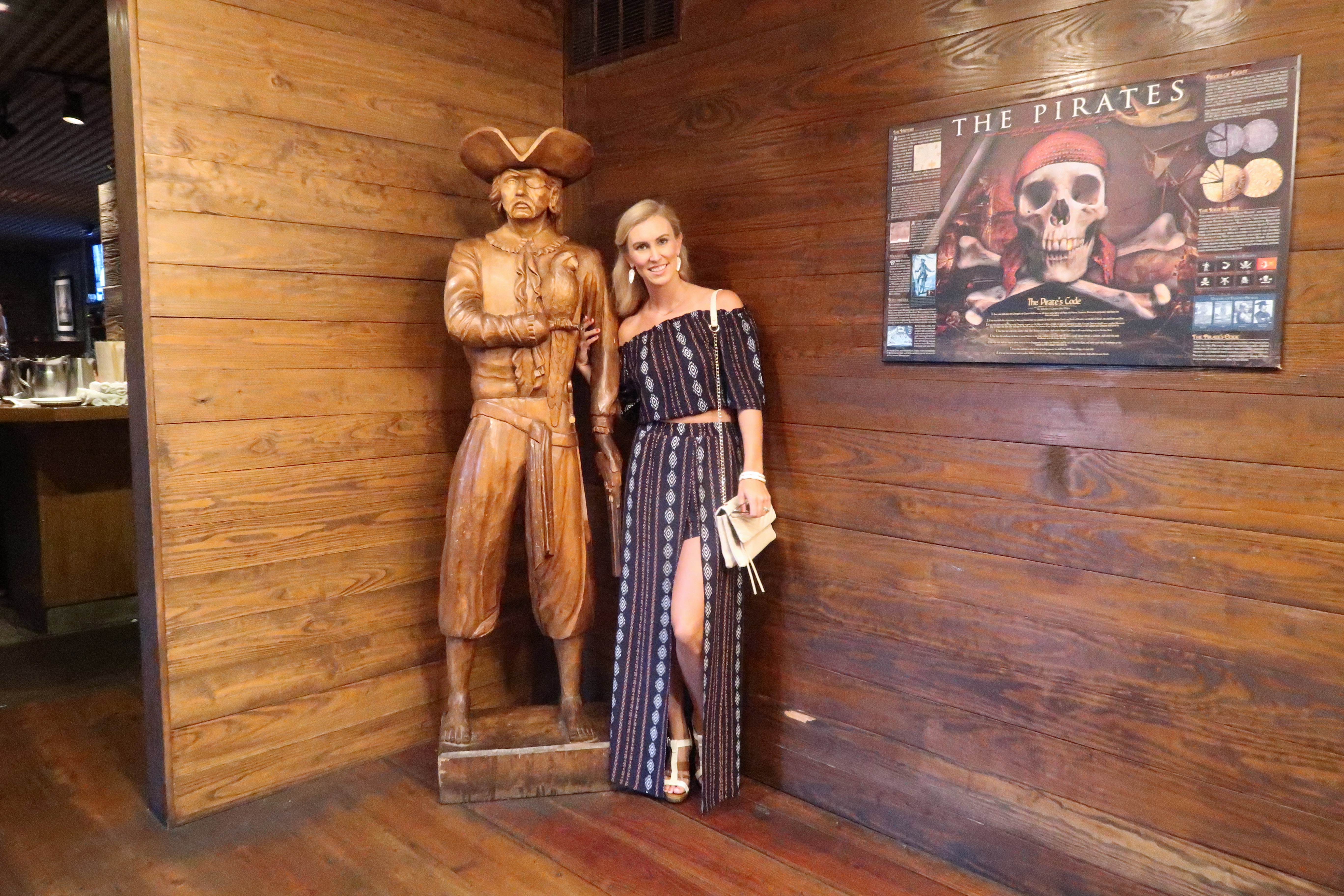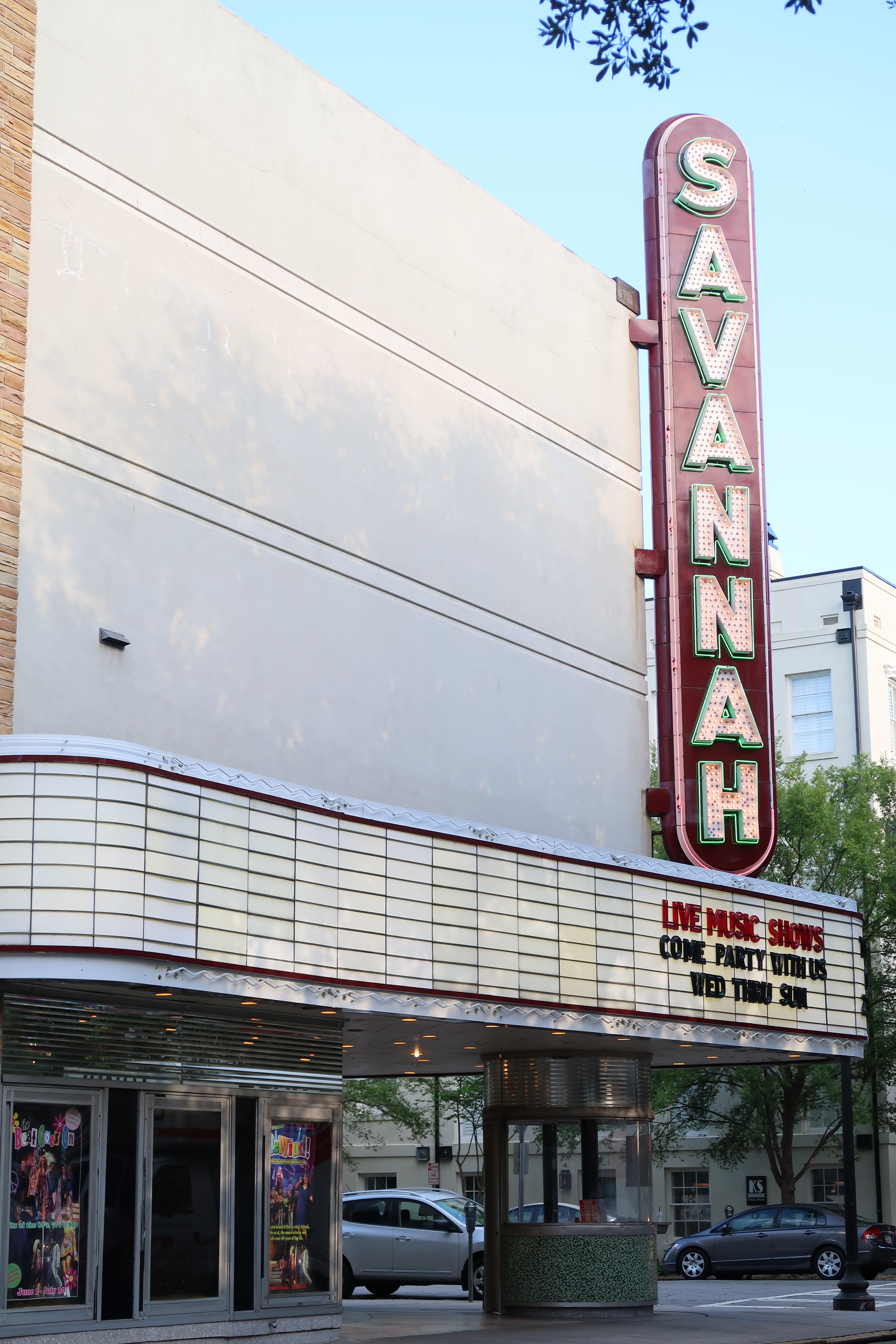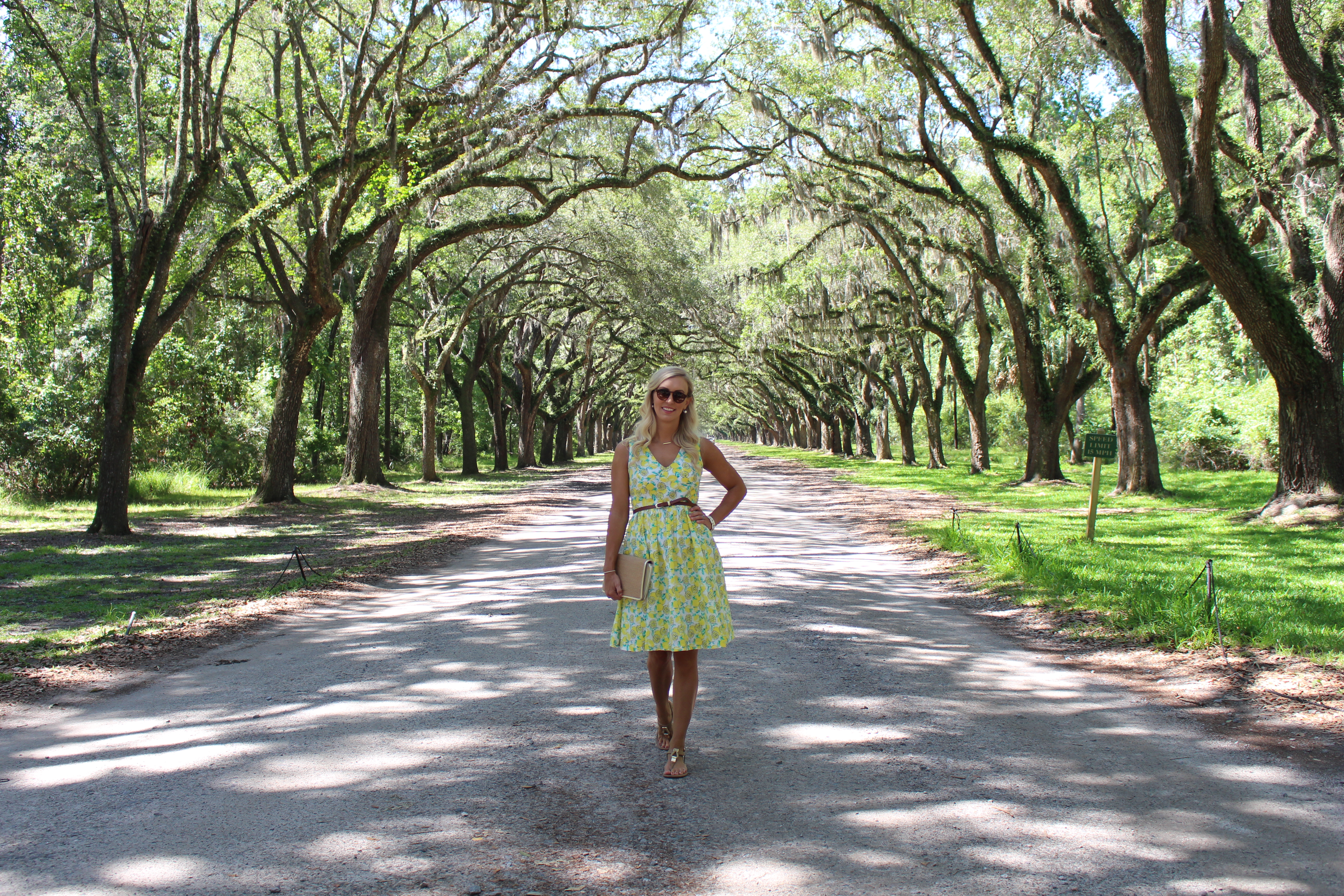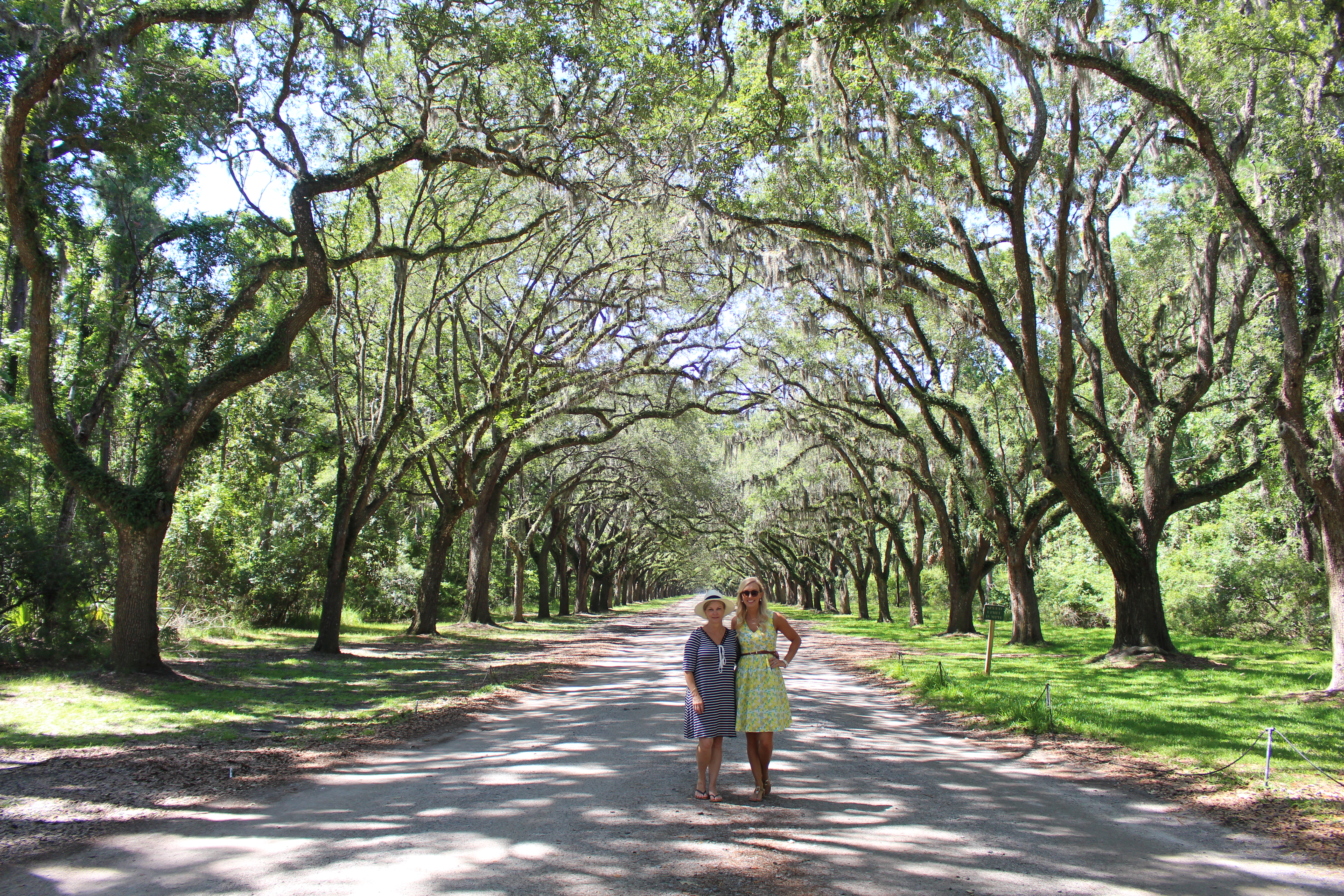 ---
Savannah Itinerary:
DAY 3
---
Check-out:
We packed up our luggage and noshed on a light breakfast from Five Oaks Taproom before we checked out of Hotel Indigo excited for our final day in Savannah.  We were driving to Beaufort for the remainder of our mother-daughter trip, but we decided there was one final stop we wanted to make before continuing on our journey.
Wormsloe Historic Site
We drove a quick 20 minutes outside of downtown Savannah to stop by Wormsloe Historic Site.  With over 400 old live oaks planted along the avenue and Spanish moss swaying in the morning breeze, it seems like such a romantic story as we contemplated what it would have been like to plant these beautiful trees.  The canopy of live oaks leads to colonial estate ruins that are the oldest standing structures in Savannah from the first group of English settlers.  The park is open Tuesday – Sunday (with special holiday hours), but I definitely recommend getting there early before the scattered shadows and tourists take over.  With so many people that want their perfect photo in front of the avenue, just be courteous and wait your turn.
We bid farewell to Savannah and hit the road for the second half of our mother-daughter trip as we headed to Beaufort, SC.  It can be tough to get my mom alone when sharing her with my three siblings, so it was wonderful to spend quality one-on-one time with her.
And now that I'm an "adult" it's such a cool and unique experience to travel with my mom.  We were able to explore, dine, and catch up over some of our favorite activities – just the two of us!  I couldn't have asked for a better trip to Savannah and you can see more from our trip to Savannah in our video recap here!
Until next time… happy travels!