When warm weather rolls in and the fireflies come out at night, I immediately start reminiscing on all the Sunday family lunches we had at my grandma's house growing up.  It's not that we didn't have them year round, because we did, but capping off a great meal with an afternoon of swimming and watermelon always seemed to make the Summer stand out in my mind.  My "Mamaw Cawley" always hosted every Sunday at her house and made it seem like everything was done with so much ease.  While I know cooking for a large family took some time, I learned quickly that Summer entertaining shouldn't be hard so I'm sharing three easy Summer tablescape tips to create the perfect place for gathering over lunch …or breakfast …or brunch!
To create this beautiful navy blue and green table setting, I used a combination of pieces both new and old from my entertaining arsenal.  Scroll down to read through three tips to design a flawless Summer tablescape and make sure you catch the video recap too.
3 Easy Summer Tablescape Tips: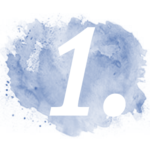 1. Bring the Outdoors Inside
Use fresh flowers and greenery from the garden to freshen up your table and bring some life into the mix.  Think about what's blooming during the season and let it inspire your tablescape design.  If you don't have flowers, consider using evergreens or think outside the box by using other types of natural elements like pinecones, stones, branches and more.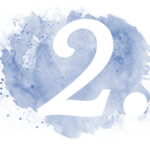 2. Choose a Color Tone Palette
You can change the feel of an event just by choosing cool or warm color tones to build the design around.  I chose cool tones like blue, green, and silver to create a crisp color palette that felt invigorating and bright against the natural daylight.  Alternatively, warm tones like red, orange, and gold would be a great option to create a cozy feeling that perfectly complements an evening candlelight dinner.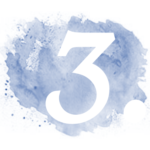 3. Mix & Match Patterns & Layers
Create visual appeal by mixing and matching patterns and adding layers.  Stack varying plate sizes and textures for each place setting. Incorporate different fabric patterns and solids as you layer on table runners, napkins, and other linens.  Use glassware of different heights, colors, and designs to add more interest.
With these three easy Summer tablescape tips, you'll be on your way to creating a memorable gathering that's simple yet chic.  I hope this blue and green table setting provide a bit of inspiration as you plan your next event or just decorate your bare table with a little pizazz for the season!